Holiday USA and beyond - 2013

Show all days on one page (a long download!)
Day 1 :From Lovedean to Columbus Nebraska in 22 hours! (Tuesday 23rd July 2013 )
Day 2 :Following the The Sandhills scenic route to Mullen.. (Wednesday 24th July 2013 )
Day 3 :Tanking up the Middle Loup..and an Elks penis! (Thursday 25th July 2013 )
Day 4 :Taking the Oregon Trail with prairie dogs, Simples! (Friday 26th July 2013 )
Day 5 :Wind caves & a drive through Bison country. (Saturday 27th July 2013 )
Day 6 :4 years of Marriage..with Calamity Jane & Wild Bill Hickock (Sunday 28th July 2013 )
Day 7 :Bear Country USA to the Badlands.. (Monday 29th July 2013 )
Day 8 :Across the prairies to Bismarck .. (Tuesday 30th July 2013 )
Day 9 :Fracking Hell in Wiliston. (Wednesday 31st July 2013 )
Day 10 :Into Canada without a hitch & a night in Moose Jaw. (Thursday 1st August 2013 )
Day 11 :Moose Jaw to North Battleford and thats about it! (Friday 2nd August 2013 )
Day 12 :Plenty of Moo's but No Moose. (Saturday 3rd August 2013 )
Day 13 :Cabin in the woods .. (Sunday 4th August 2013 )

Day 14 : Doggy day & Rafting through the Rockies.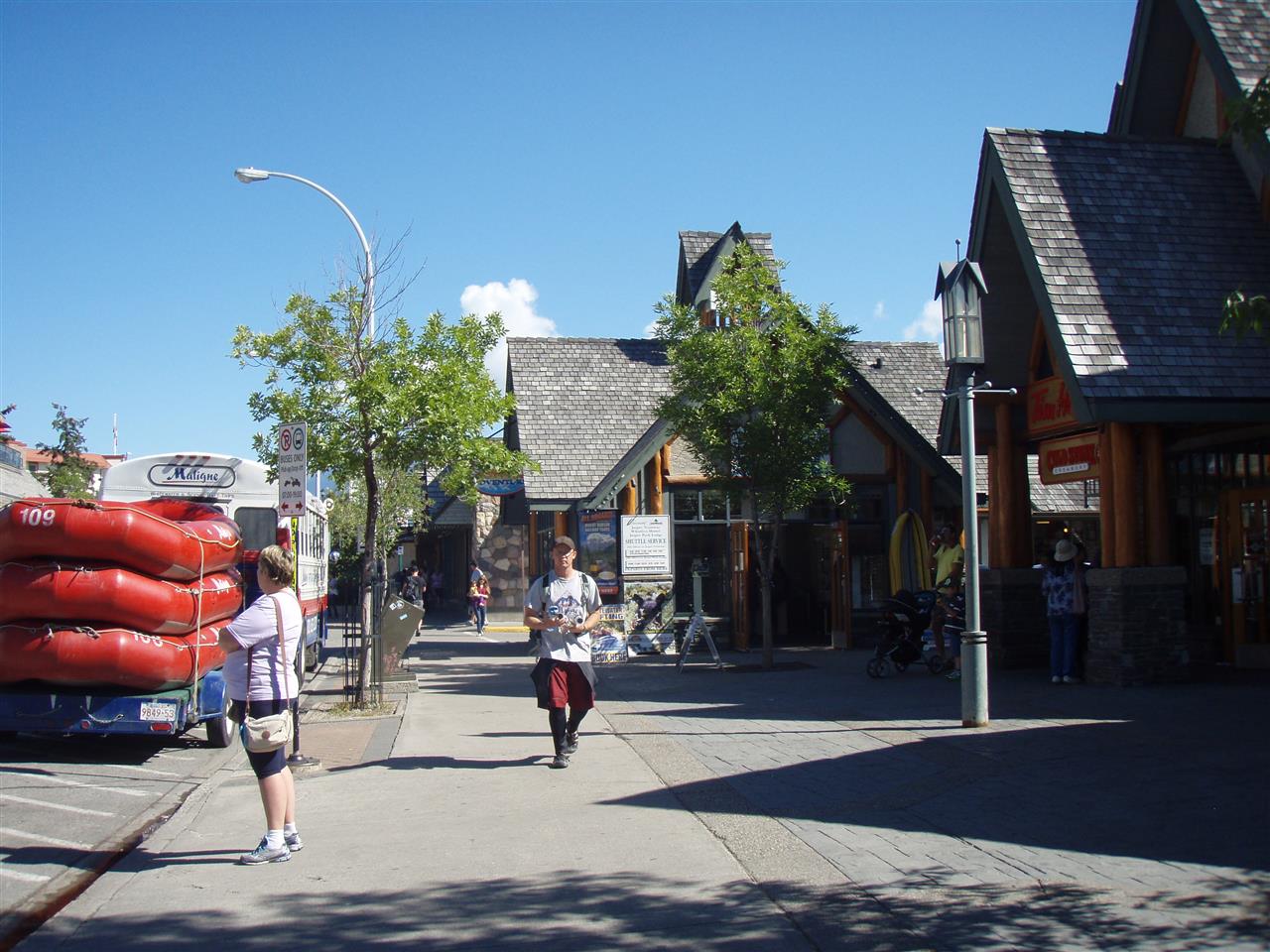 We had our breakfast at the main house, then headed to Jasper National forest an hour away, we duly paid our $19.60 ( why not call it 20 bucks??) & parked in Jasper central.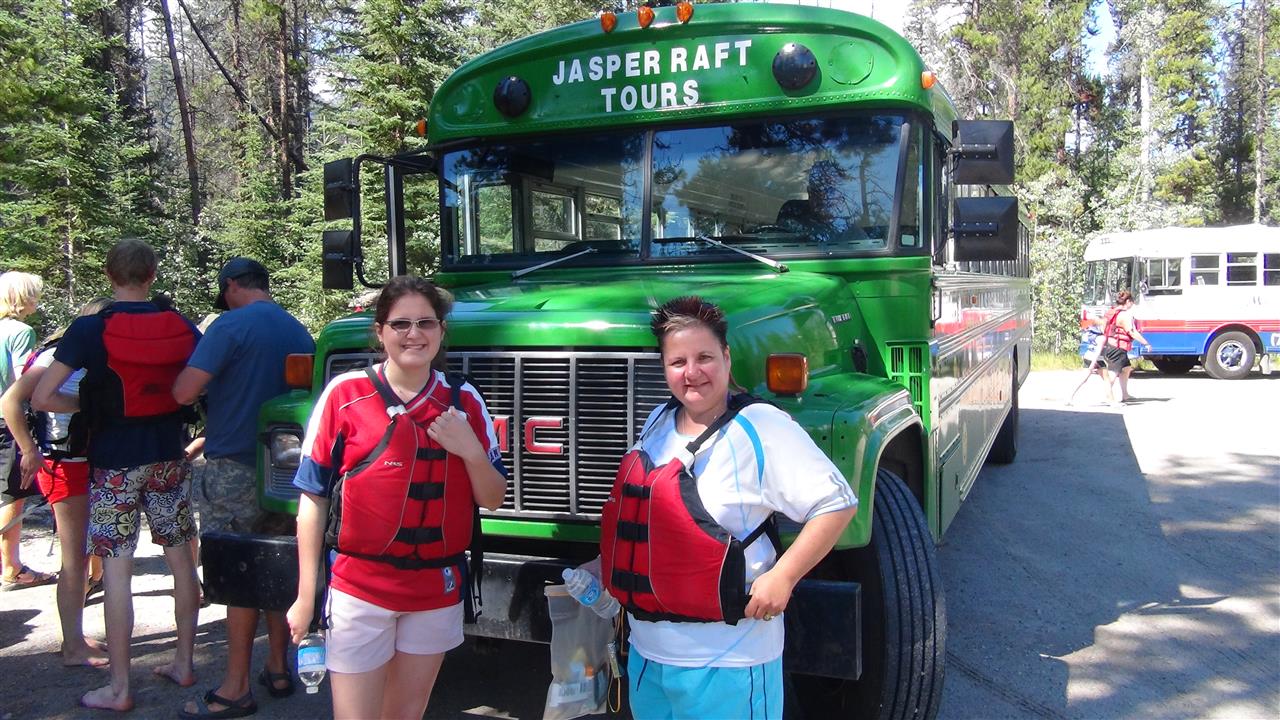 Usual format..a rather posh school bus took us deep into the woods, where we boarded our rafts, 15 in 1 & 16 in the other.
We lucked in with our rather tasty rafting guide "mike"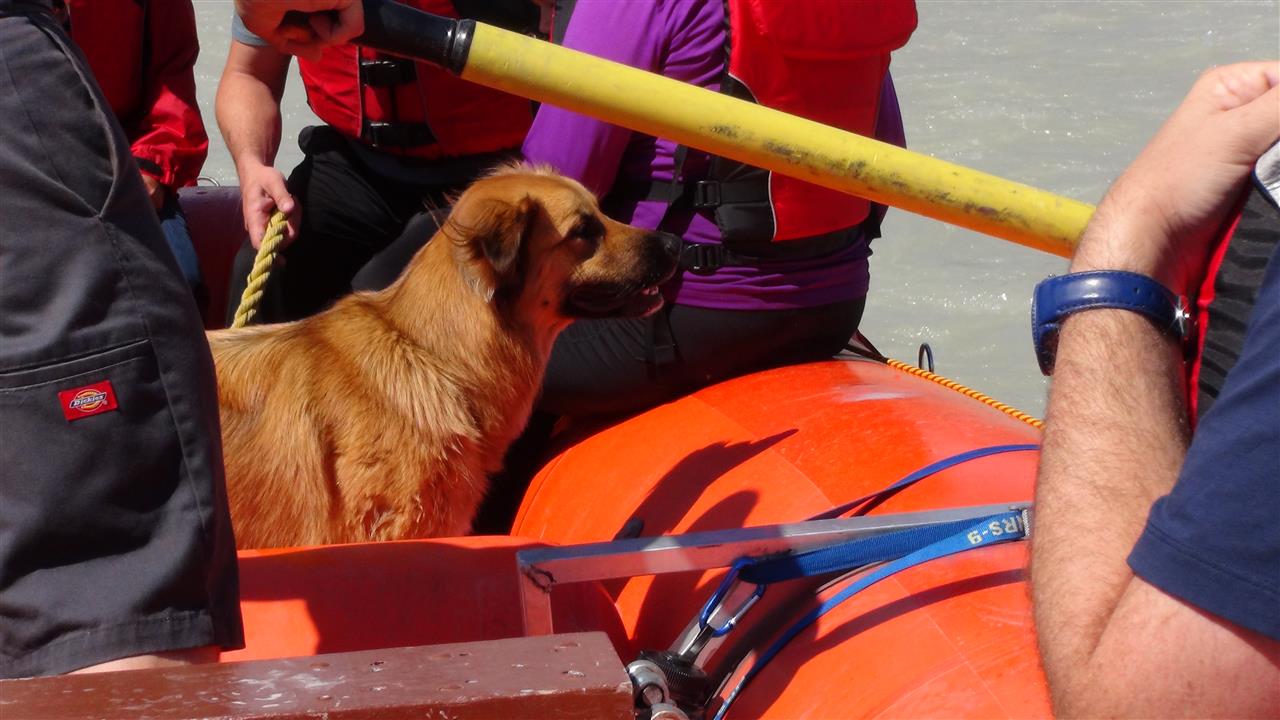 And his equally dashing side kick "Ginger ".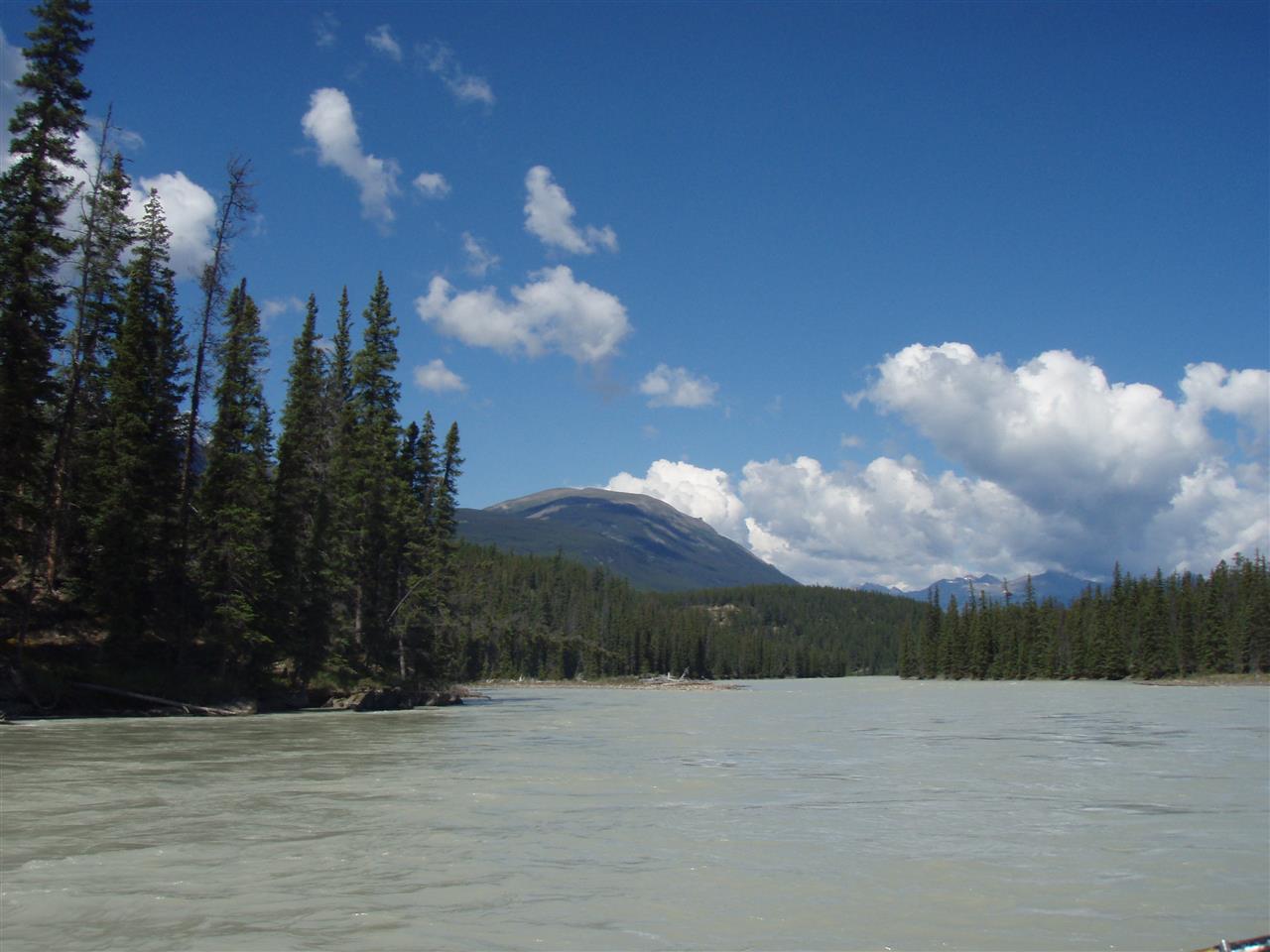 This gentle float down the river , lasted an hour and a half ,Mike explained all the places of interest..Various mountains & the rather limited amount of wild life we routinely see on these trips. Mind you, if you'd been here yesterday...Bears, Elk, Antilope etc etc sounded like we'd narrowly missed captain noah & his floating zoo !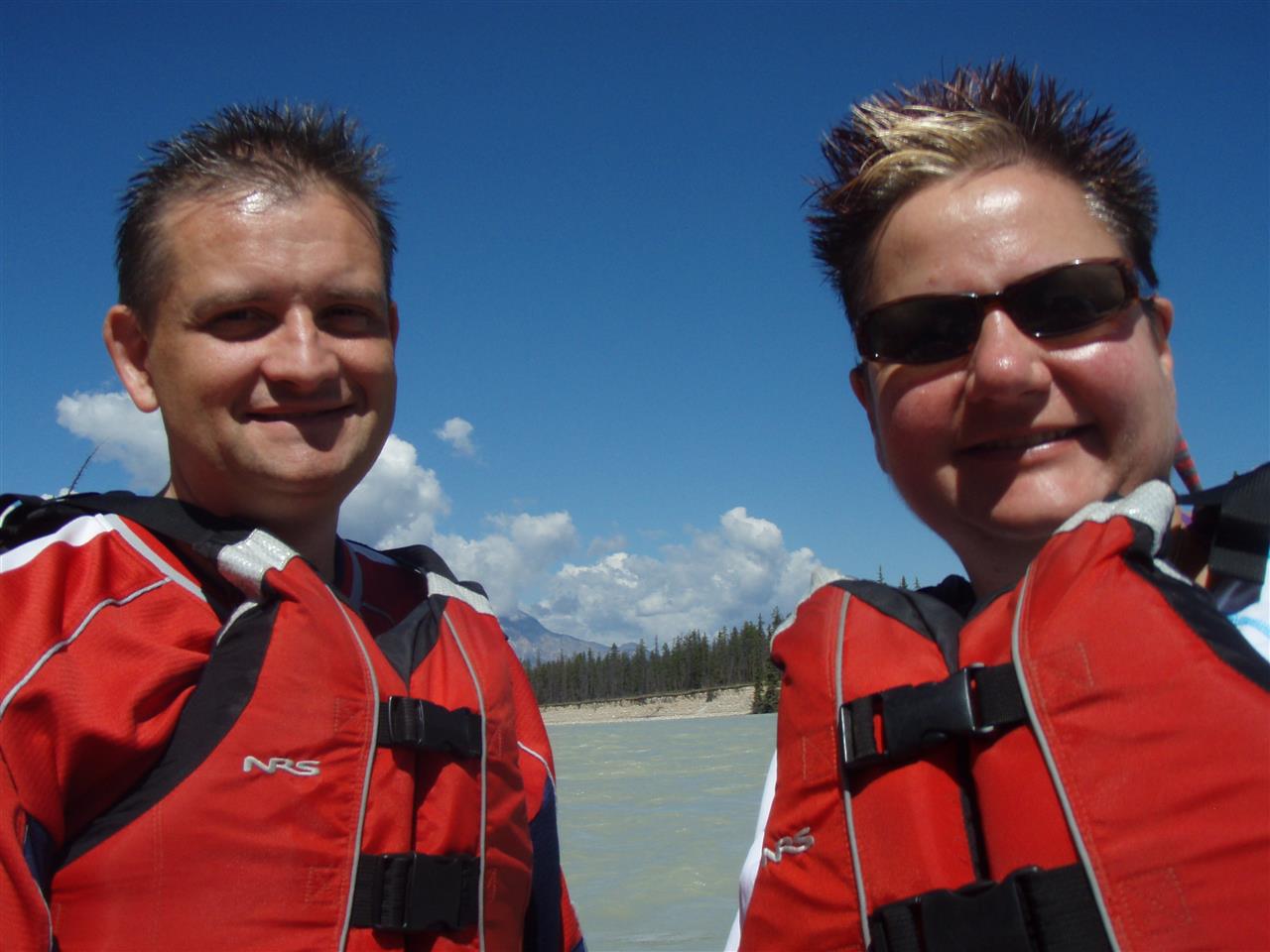 This rather handsome couple were on board.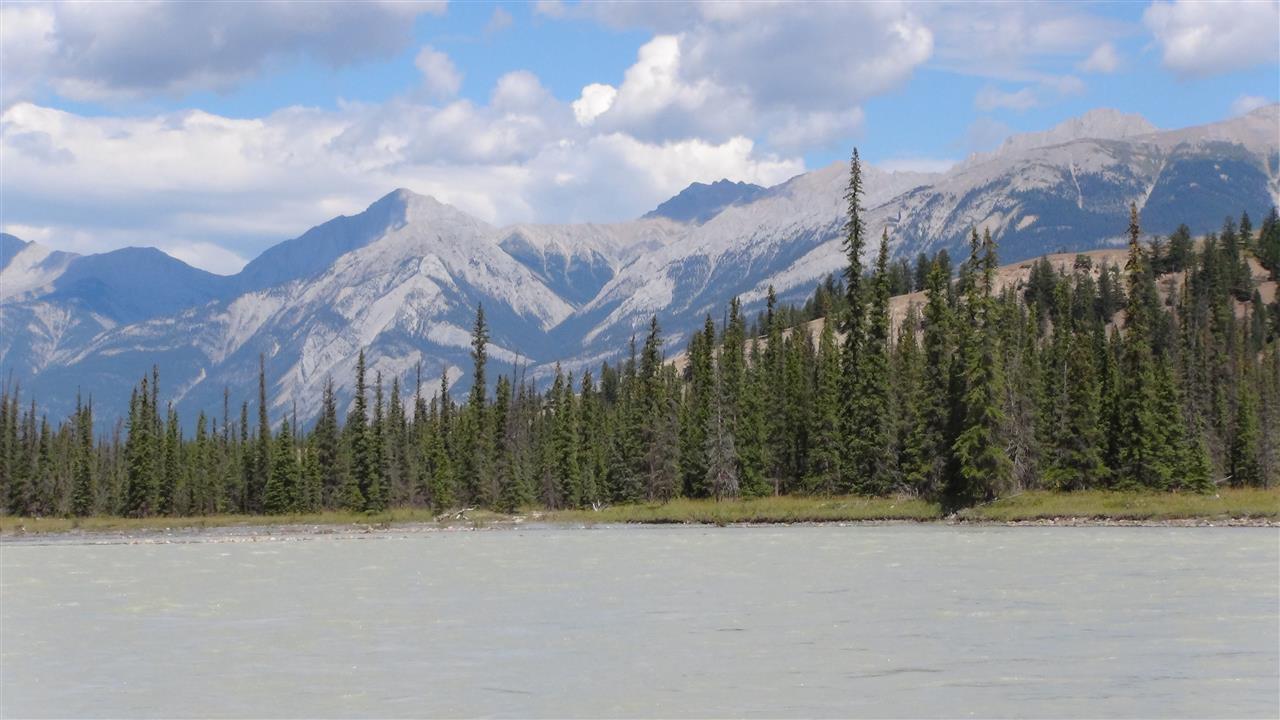 Wow.. Many of the Mountains are named after the Canadian recipients of the Victoria cross.
The rafting over, we returned to Jasper & took a stroll round the gift shops.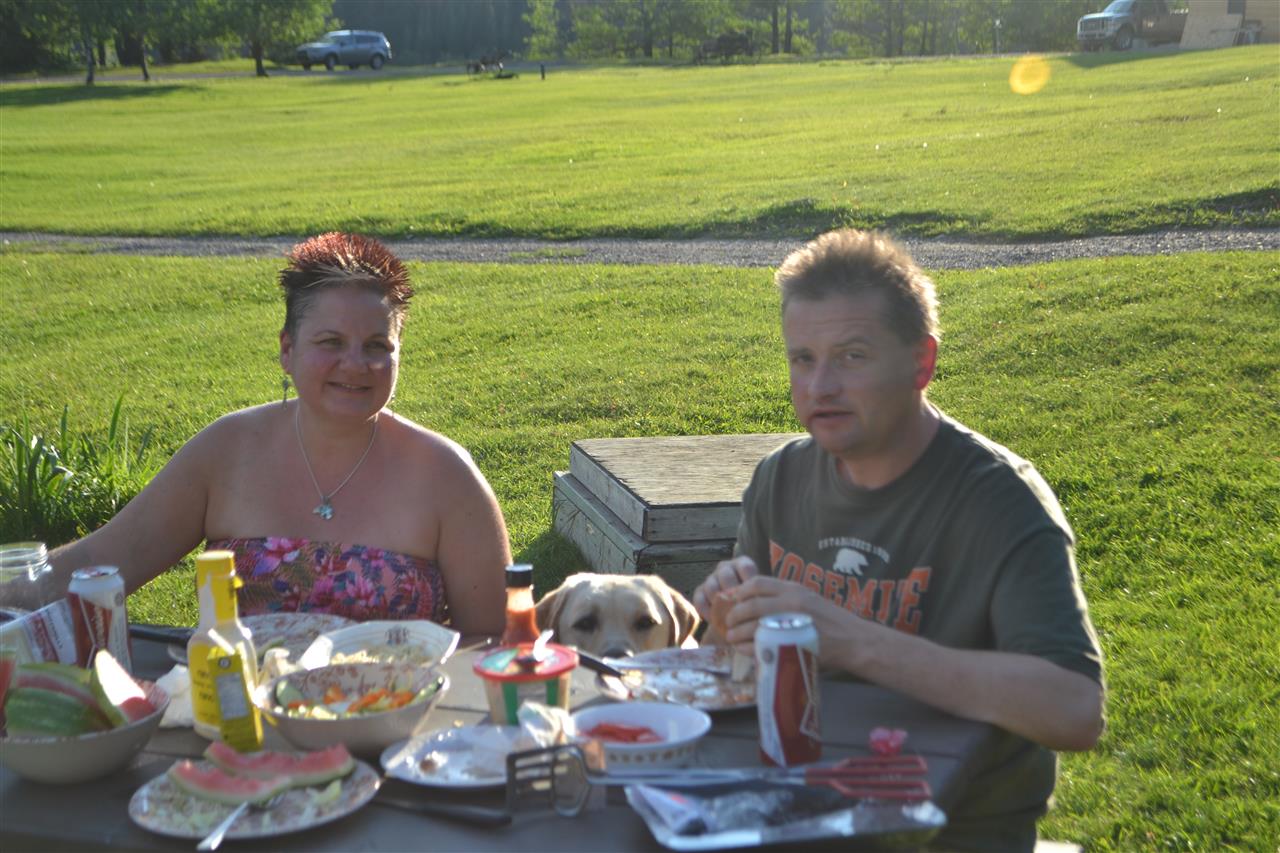 Another bbq incineration project this time some rather nice burgers. Our guest however , was not allowed to join us..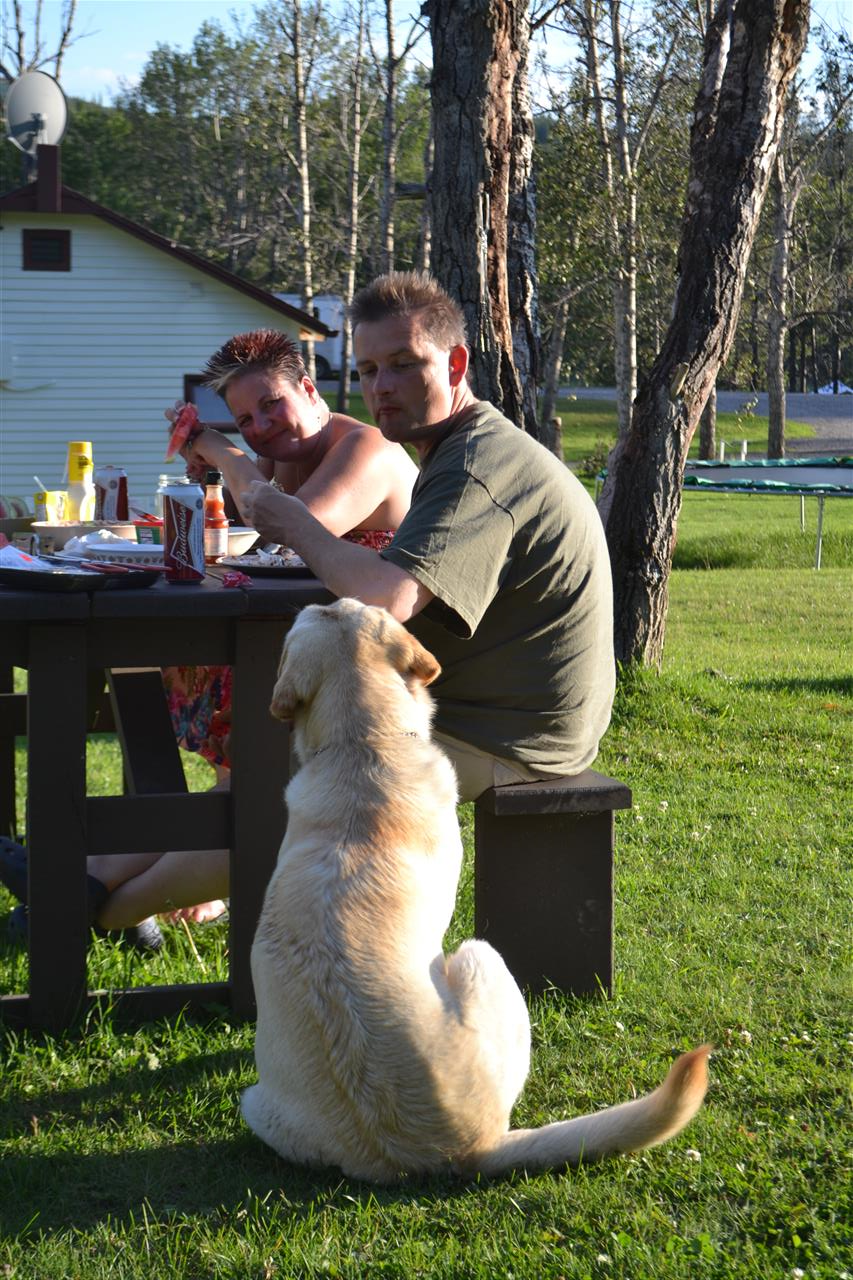 The owners dog " Sergeant" is forbidden any scraps : (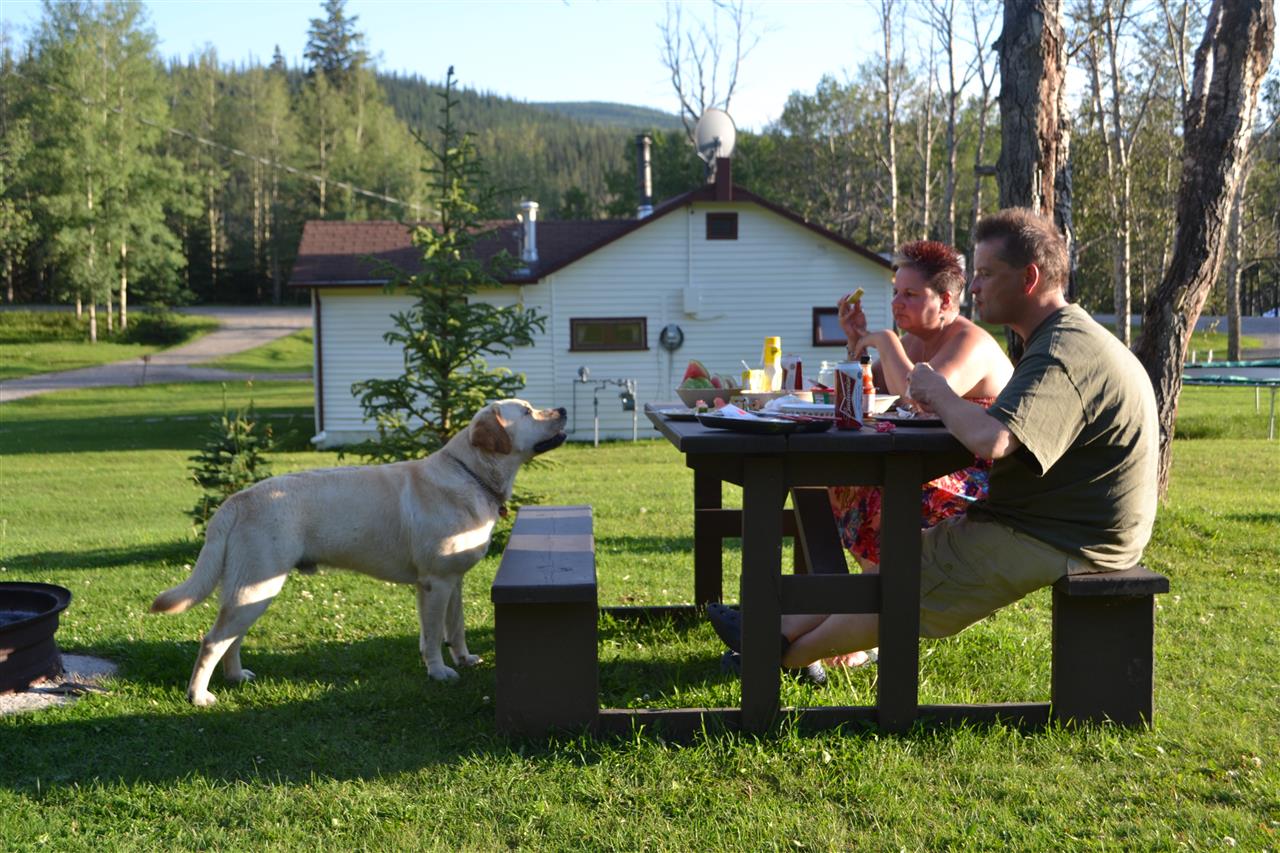 Dispite the puppy dog eyes!

Well reader another day well spent..We will bid you goodnight xx Love to all xx

Oh, and well done to eagle eyed Sharron Hopkins , who wins a £10 Blockbuster Video voucher for correctly spotting the lack of " Suitcase Update"..
Well, its all a bit embarassing really, seems the suitcase was delivered to our sleep inn & suites, in the early hours of 24th July..( Ian hid it in the car, seems he wanted to wear my underwear ! ) I failed to notice the seemingly inexhaustable supply of t shirts & shorts he was wearing though ! Silly me. xxx
---
Day 15 :Tramway to Heaven & The Athabasca falls. (Tuesday 6th August 2013 )
Day 16 :Bear discovered on Mount Edith. (Wednesday 7th August 2013 )
Day 17 :The Ice fields & a beary good day.. (Thursday 8th August 2013 )
Day 18 :Kicking Ass on the Kicking horse.. (Friday 9th August 2013 )
Day 19 :Whistlers on the Kettle railroad. (Saturday 10th August 2013 )
Day 20 :Dusty Trails.. (Sunday 11th August 2013 )
Day 21 :Last day ..Canada & Back to good old USA. (Monday 12th August 2013 )
Day 22 :Sad times.. Seattle to Uk via Vancouver . (Tuesday 13th August 2013 )