Holiday USA and beyond - 2013

Show all days on one page (a long download!)
Day 1 :From Lovedean to Columbus Nebraska in 22 hours! (Tuesday 23rd July 2013 )
Day 2 :Following the The Sandhills scenic route to Mullen.. (Wednesday 24th July 2013 )
Day 3 :Tanking up the Middle Loup..and an Elks penis! (Thursday 25th July 2013 )
Day 4 :Taking the Oregon Trail with prairie dogs, Simples! (Friday 26th July 2013 )
Day 5 :Wind caves & a drive through Bison country. (Saturday 27th July 2013 )
Day 6 :4 years of Marriage..with Calamity Jane & Wild Bill Hickock (Sunday 28th July 2013 )
Day 7 :Bear Country USA to the Badlands.. (Monday 29th July 2013 )
Day 8 :Across the prairies to Bismarck .. (Tuesday 30th July 2013 )
Day 9 :Fracking Hell in Wiliston. (Wednesday 31st July 2013 )
Day 10 :Into Canada without a hitch & a night in Moose Jaw. (Thursday 1st August 2013 )
Day 11 :Moose Jaw to North Battleford and thats about it! (Friday 2nd August 2013 )
Day 12 :Plenty of Moo's but No Moose. (Saturday 3rd August 2013 )
Day 13 :Cabin in the woods .. (Sunday 4th August 2013 )
Day 14 :Doggy day & Rafting through the Rockies. (Monday 5th August 2013 )
Day 15 :Tramway to Heaven & The Athabasca falls. (Tuesday 6th August 2013 )

Day 16 : Bear discovered on Mount Edith.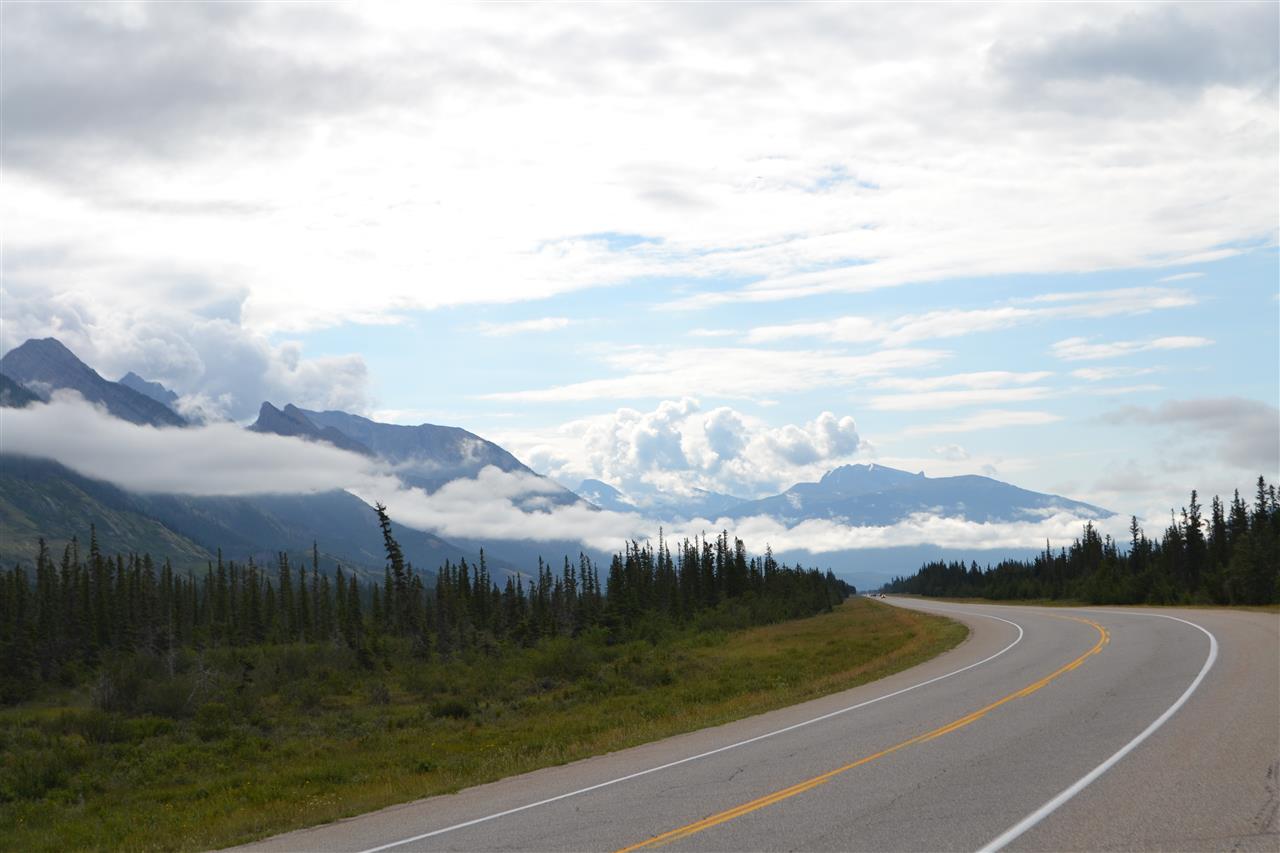 Another overcast & chilly start made for some spooky photo opportunities for Hollie.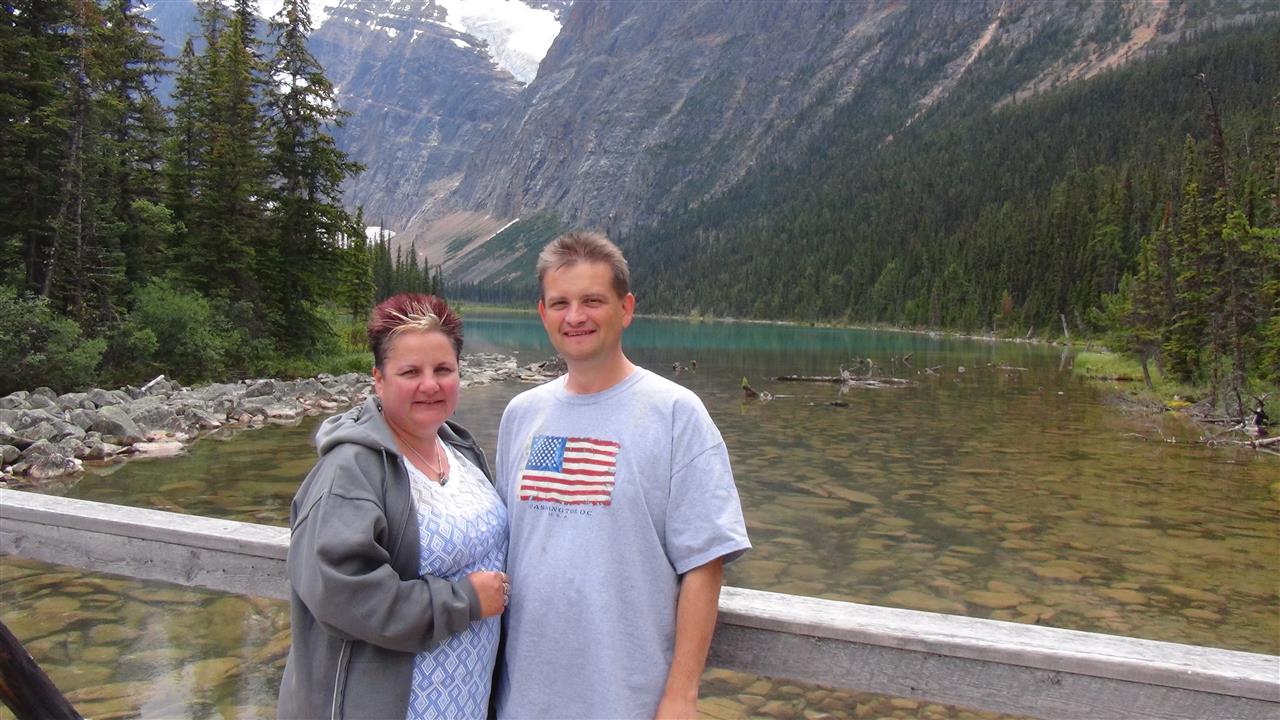 Today we visited Mt Edith Cavell the grandest mountain in Jasper.
Named after a WW1 nurse who elected to stay at her hospital in Belgium dispite orders to leave, Edith nursed soldiers from all sides bak to health & assisted in the escape of many allies.
Unfortunately she was found out, tried as a spy & executed in 1915.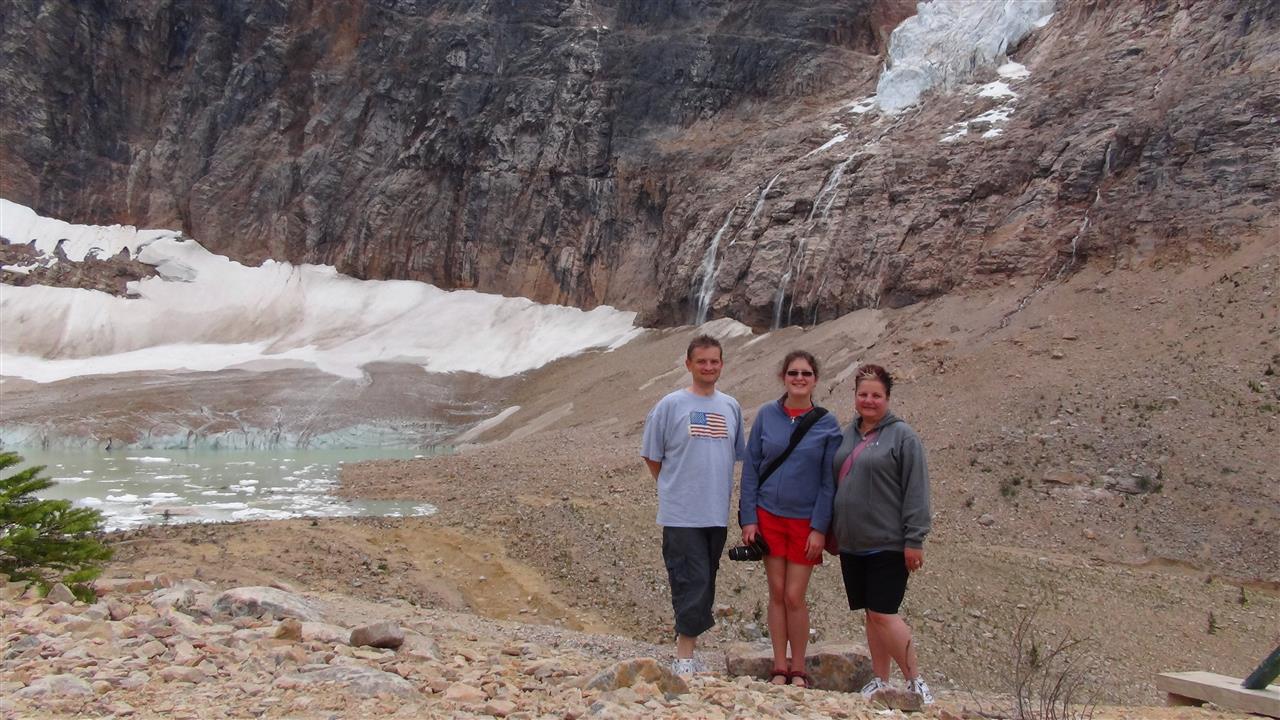 Our 45min hike up the mountain, took us to the "Angel Glacier" which spans the slopes of Mount Edith .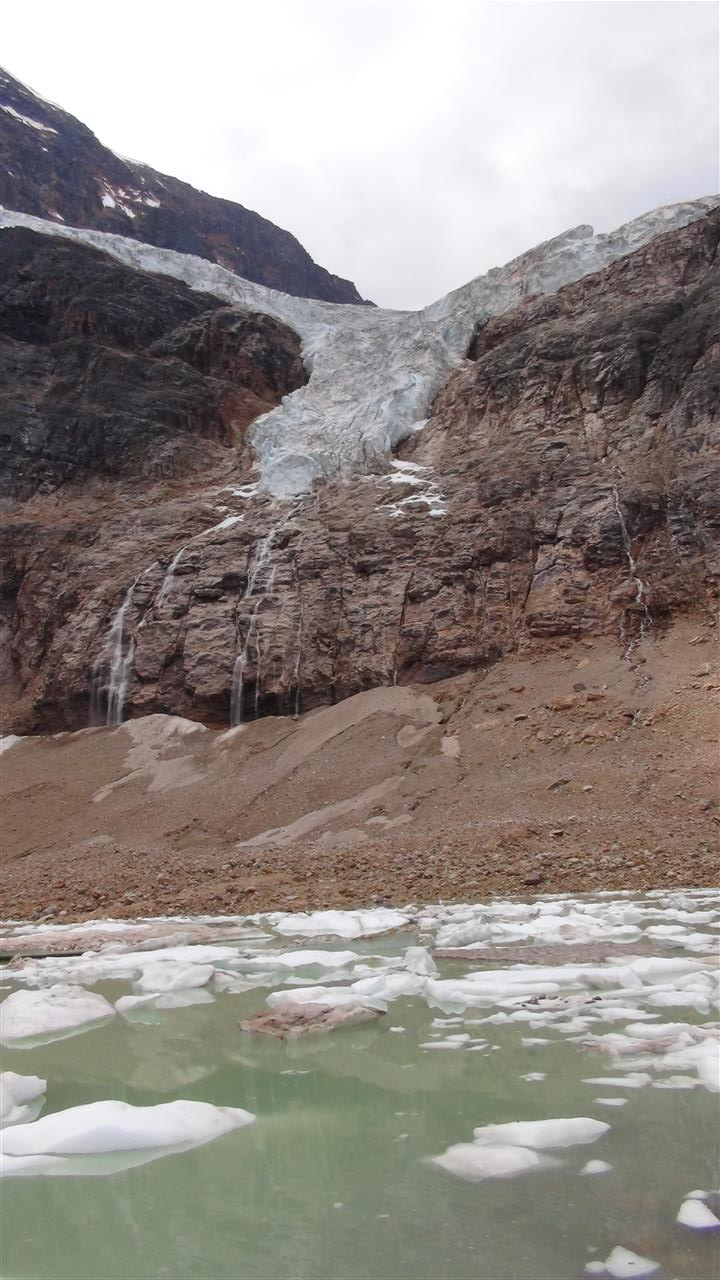 We could hear the Ice groaning and saw occasional showers of small ice rocks.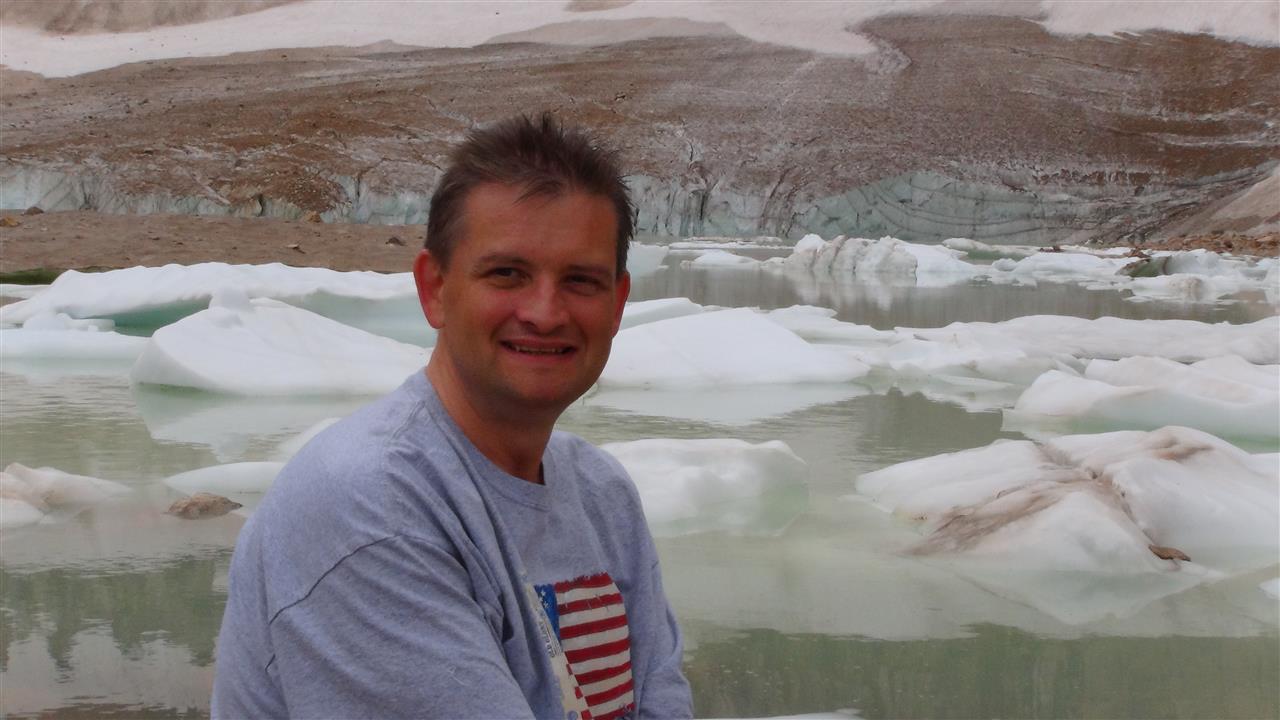 Ian scaled the last few hundred metres to the basin & took this rather handsome photo, of himself.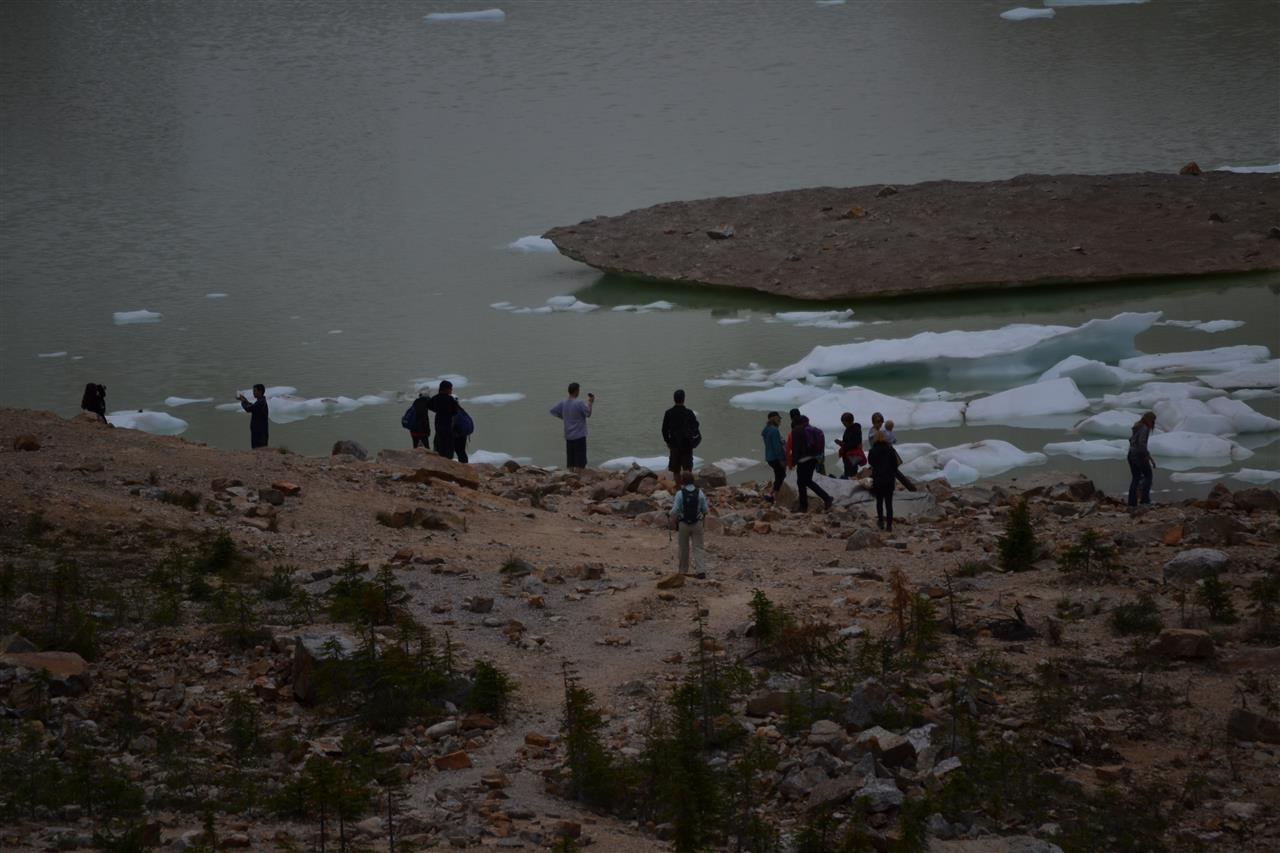 There he is in the distance, striking a Larry Grayson pose.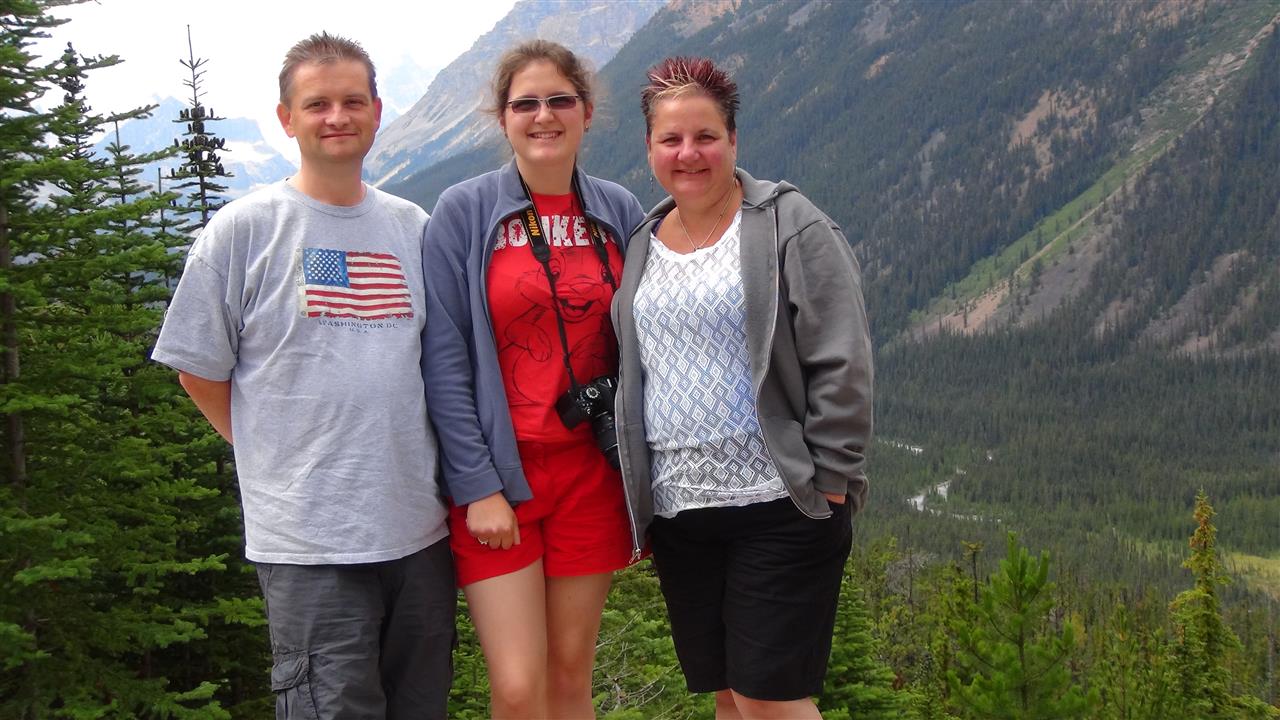 Mt Edith is over 3.4 KM above sea level , in 2012 during tourist season a massive lump of glacier fell in to the basin..equalling the size of 1423 city buses!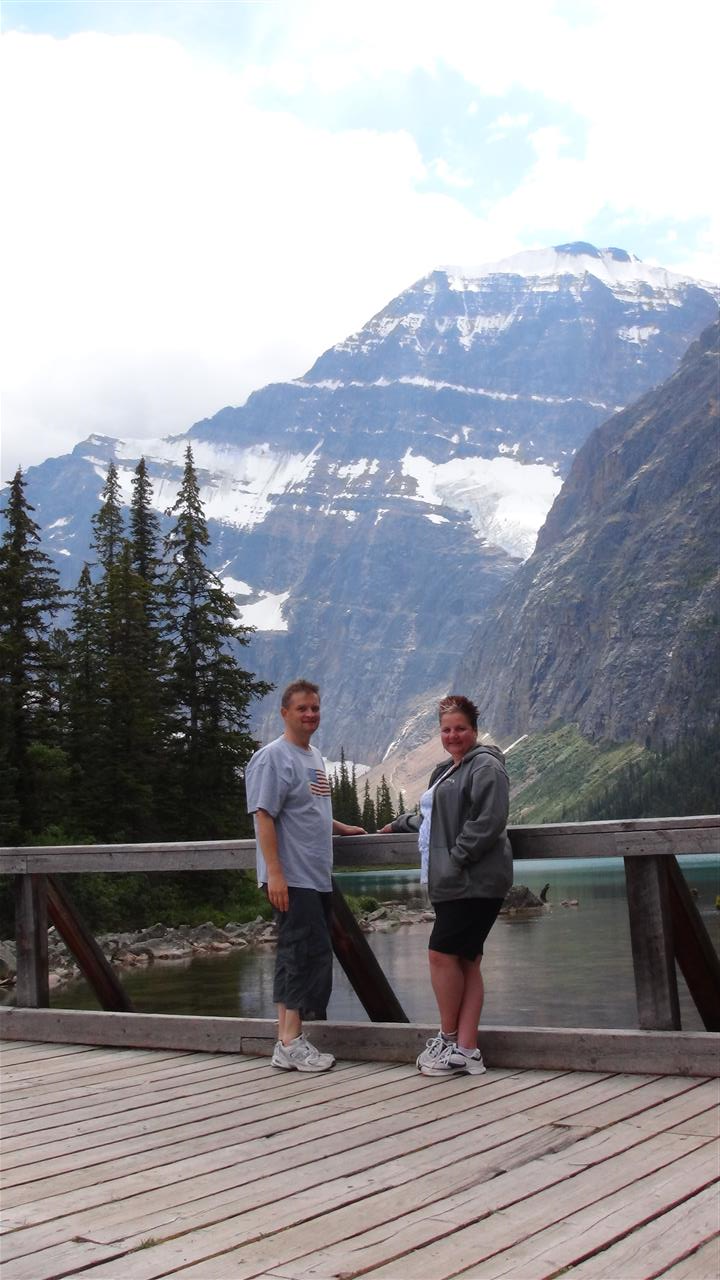 Ian & I went to a lake nearby which gave the very best view of the mountain above the turquoise lake.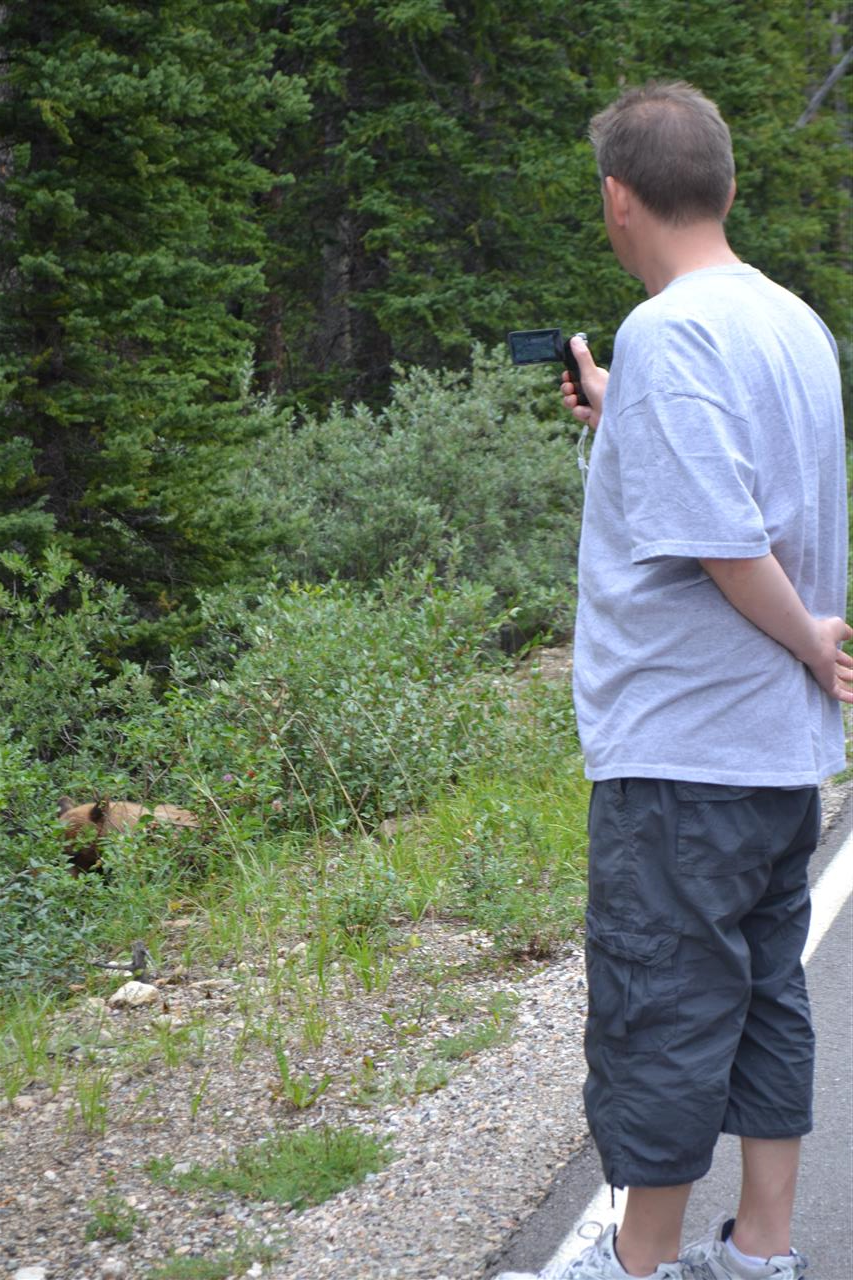 A row of randomly parked vehicles on the highway, are sure to signal a wildlife photo call.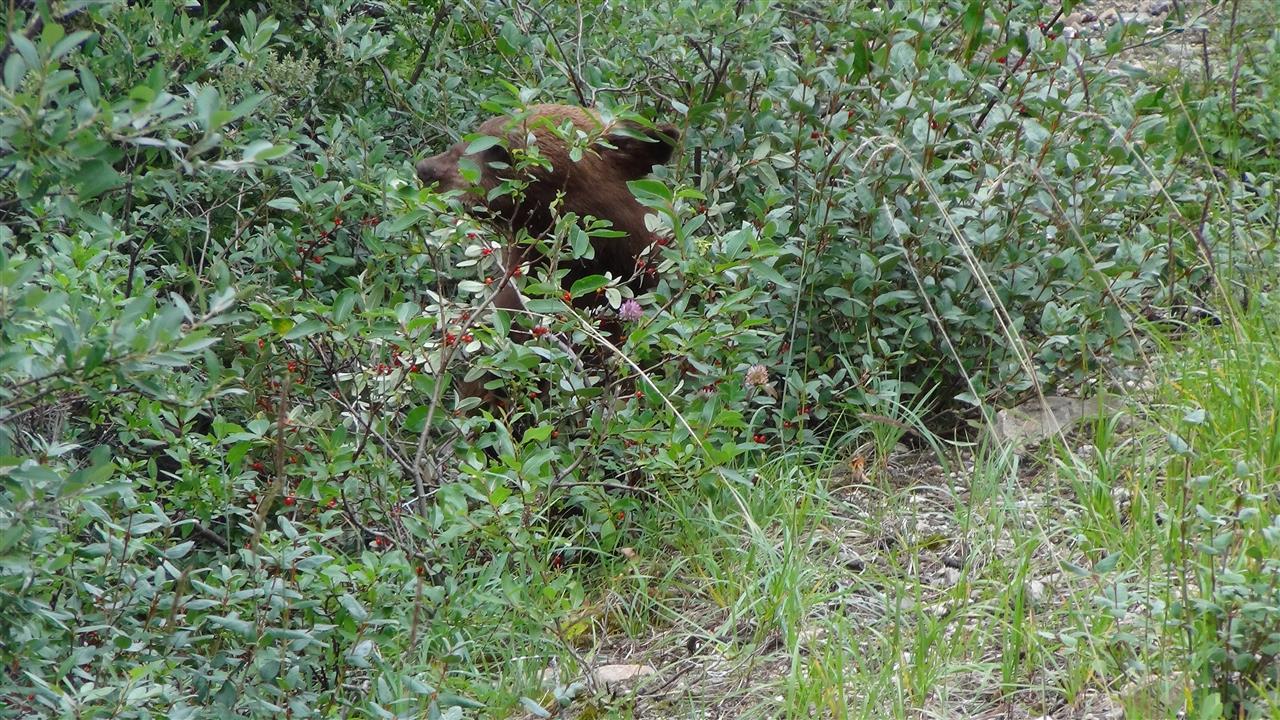 This young grizzley was stripping a roadside bush of its berries.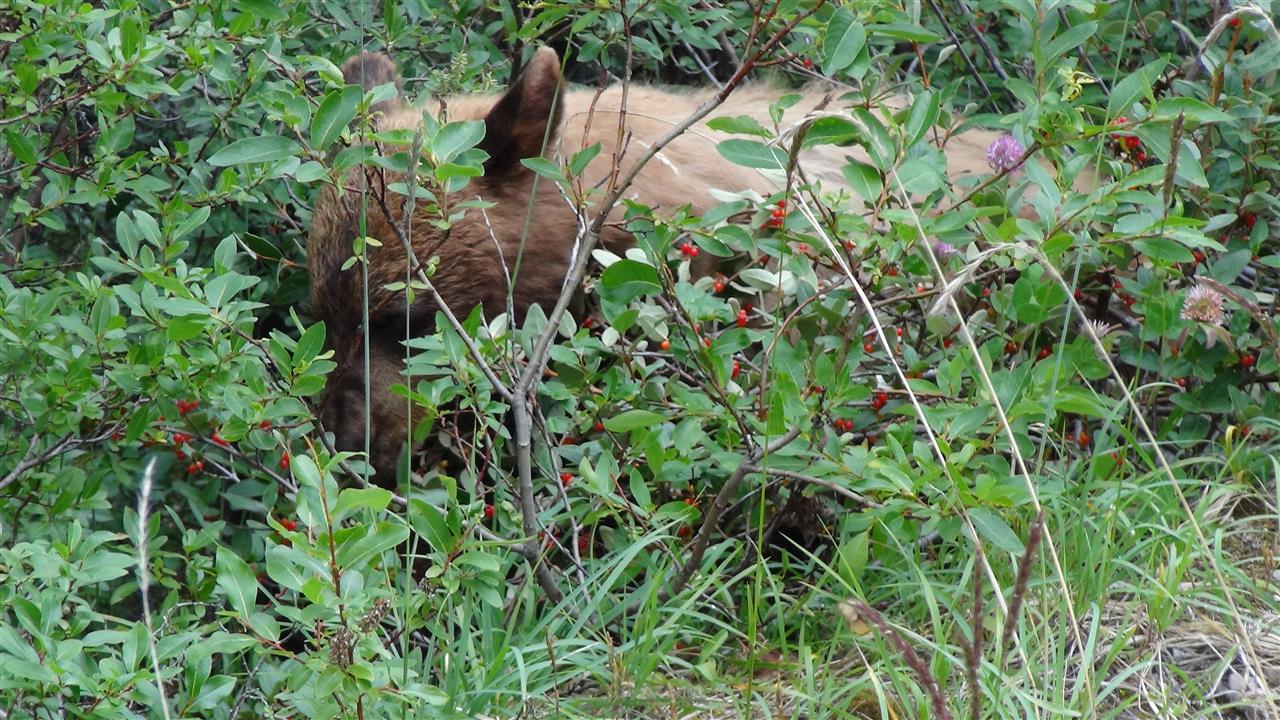 very cute..Glad his mum didn't come out to find him !!!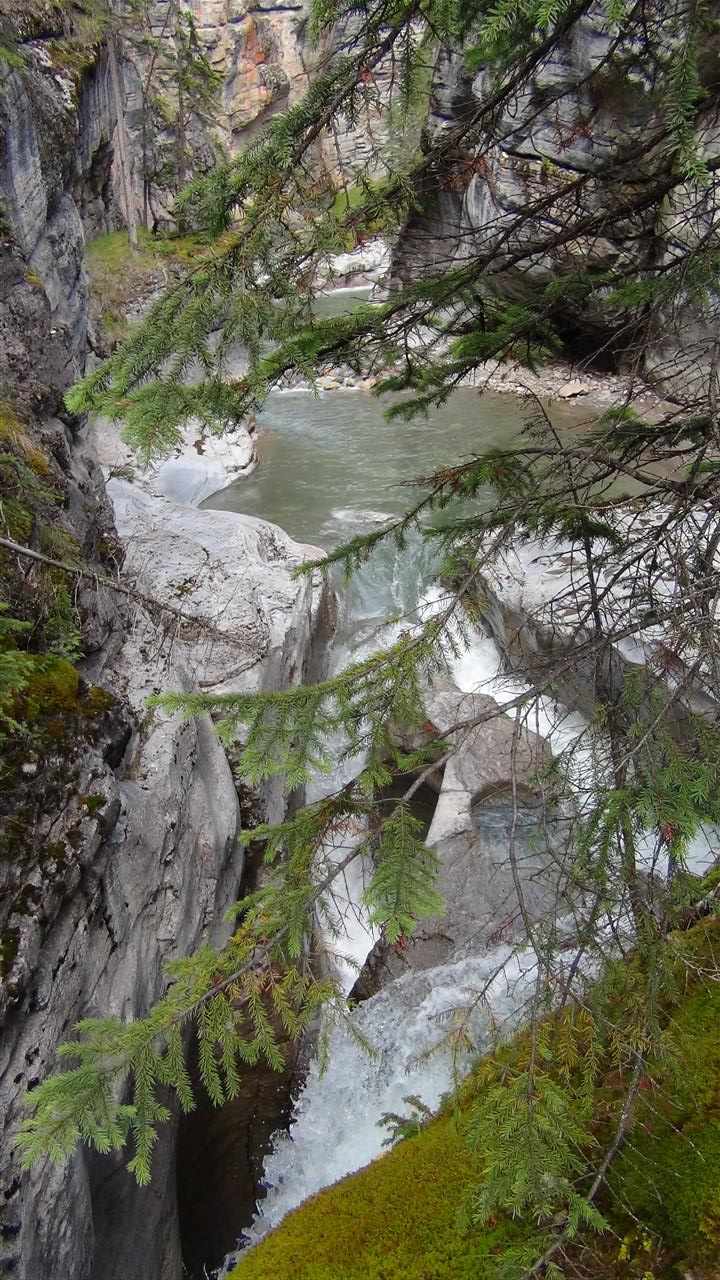 Next stop Maligne Canyon.. some more vicious tunnels, channeling water downstream.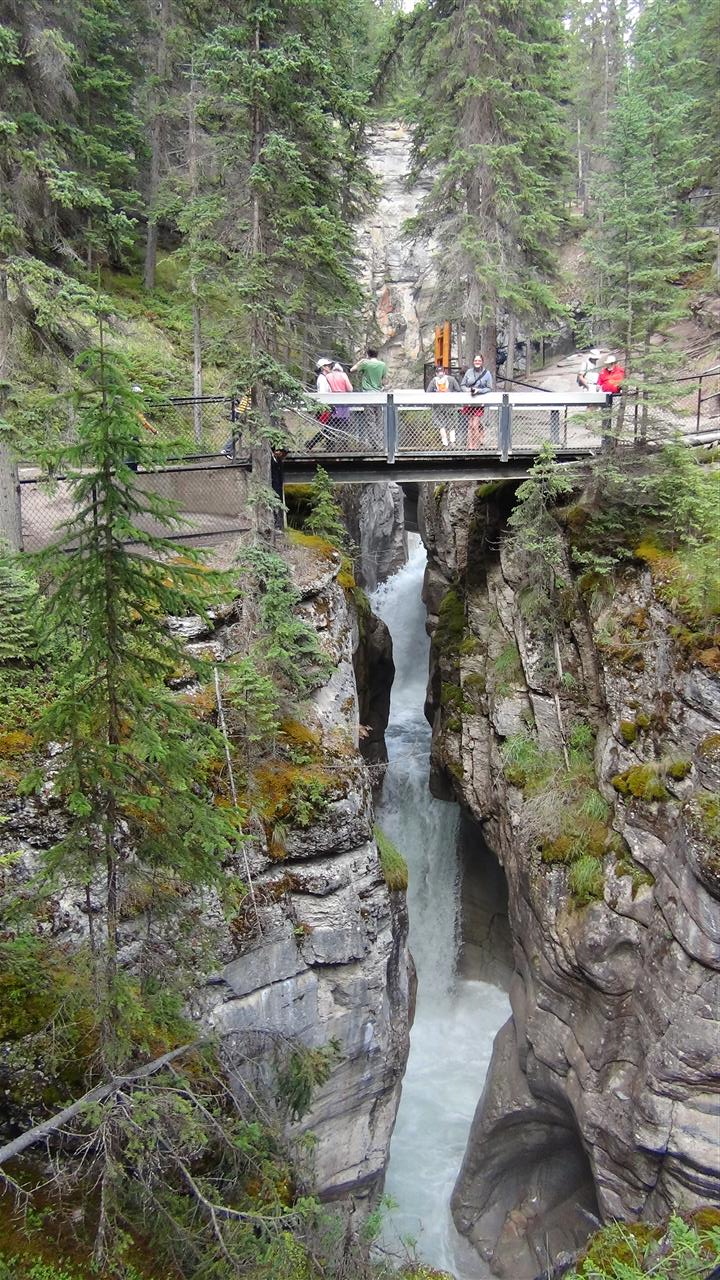 Hollie takes some exciting photos from the distant bridge, ( Unfortunately, having fiddled with her camera settings , they all appear to have been taken at night ! )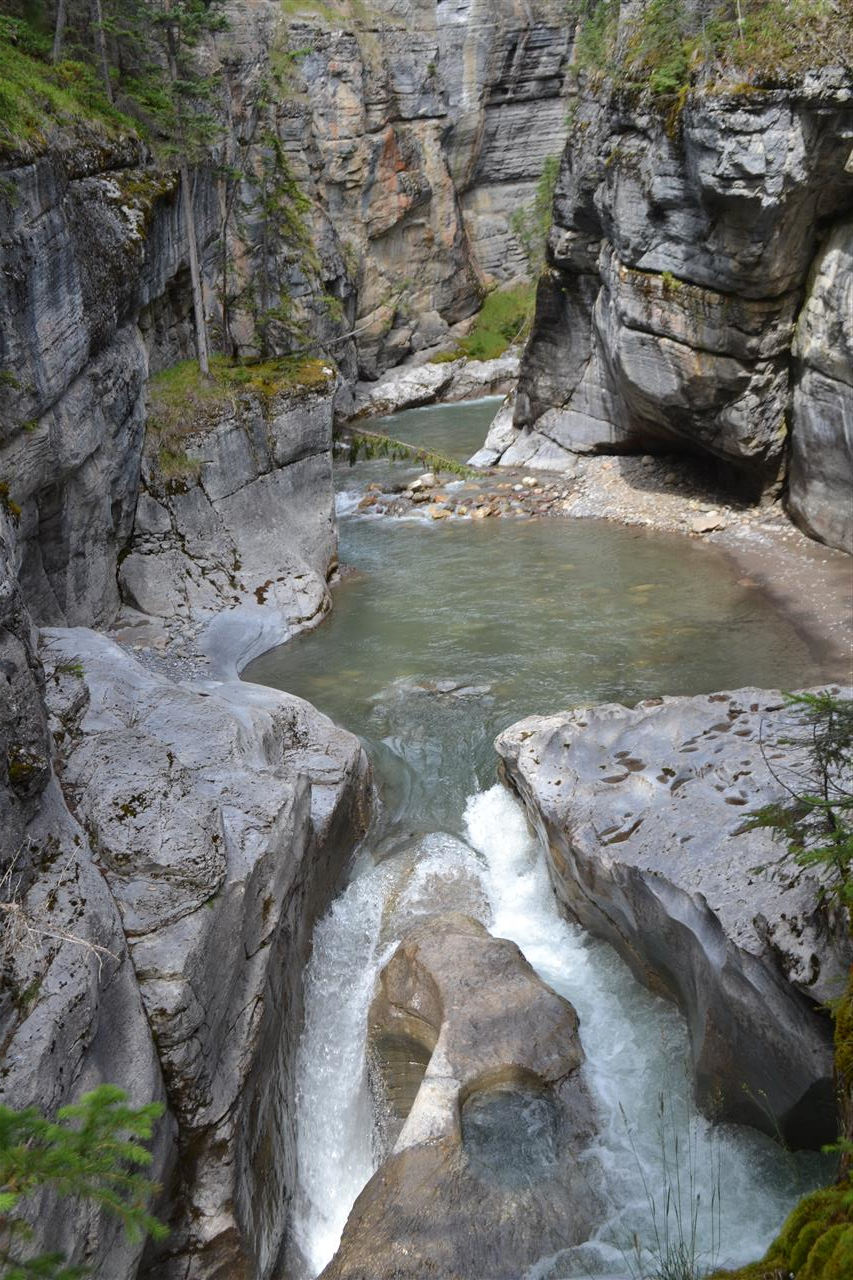 The falls area offers many examples of potholes , created by the relentless water.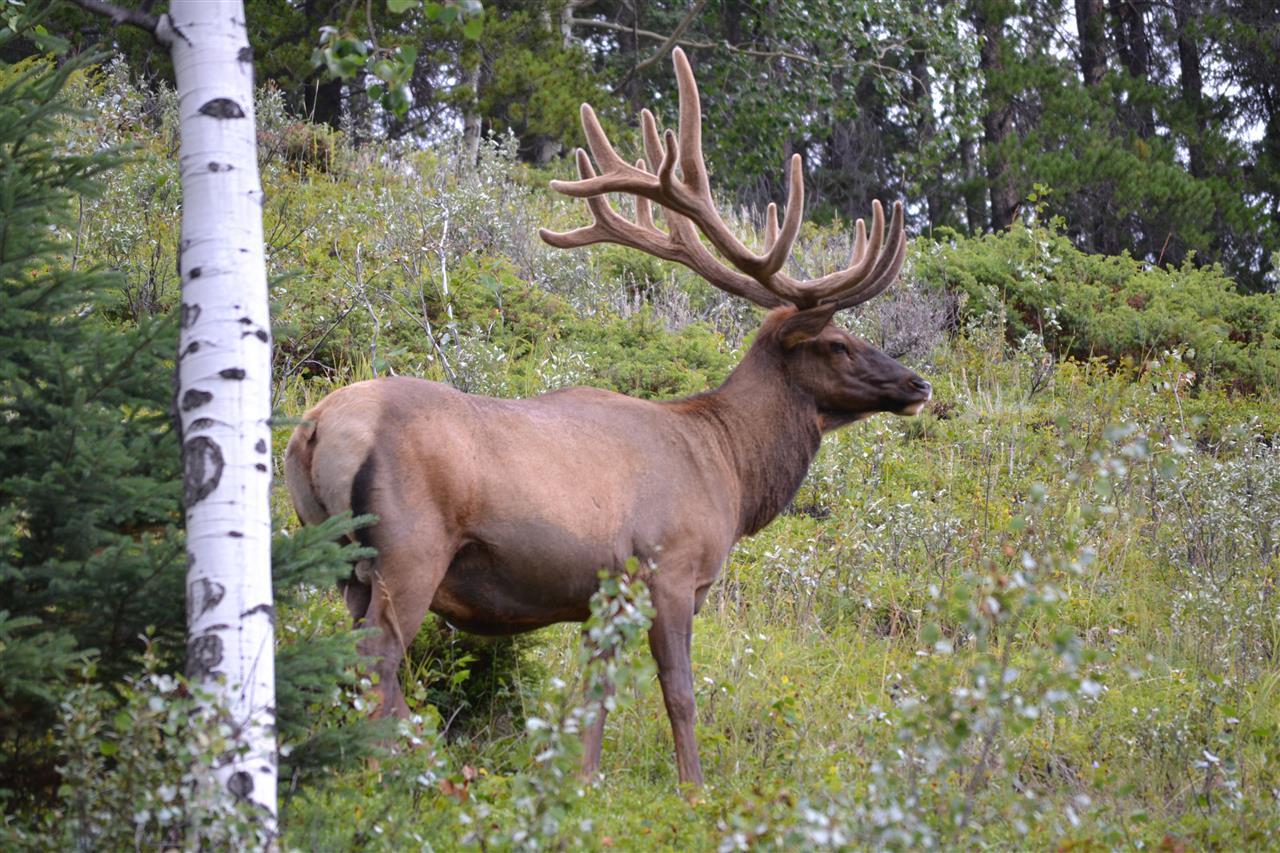 This magnificent Stag, held up traffic on our return journey.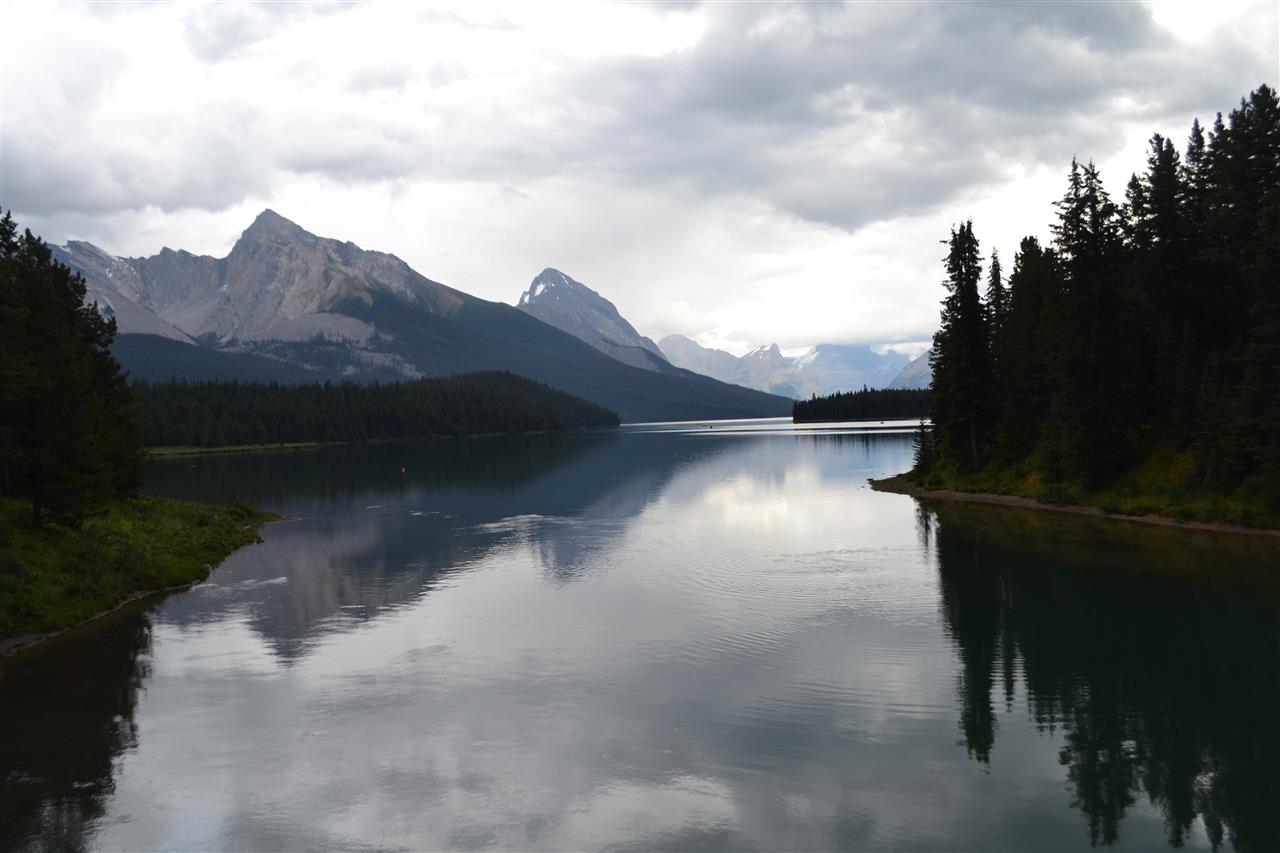 Final stop Maligne Lake, Hollie captured this beautiful reflection.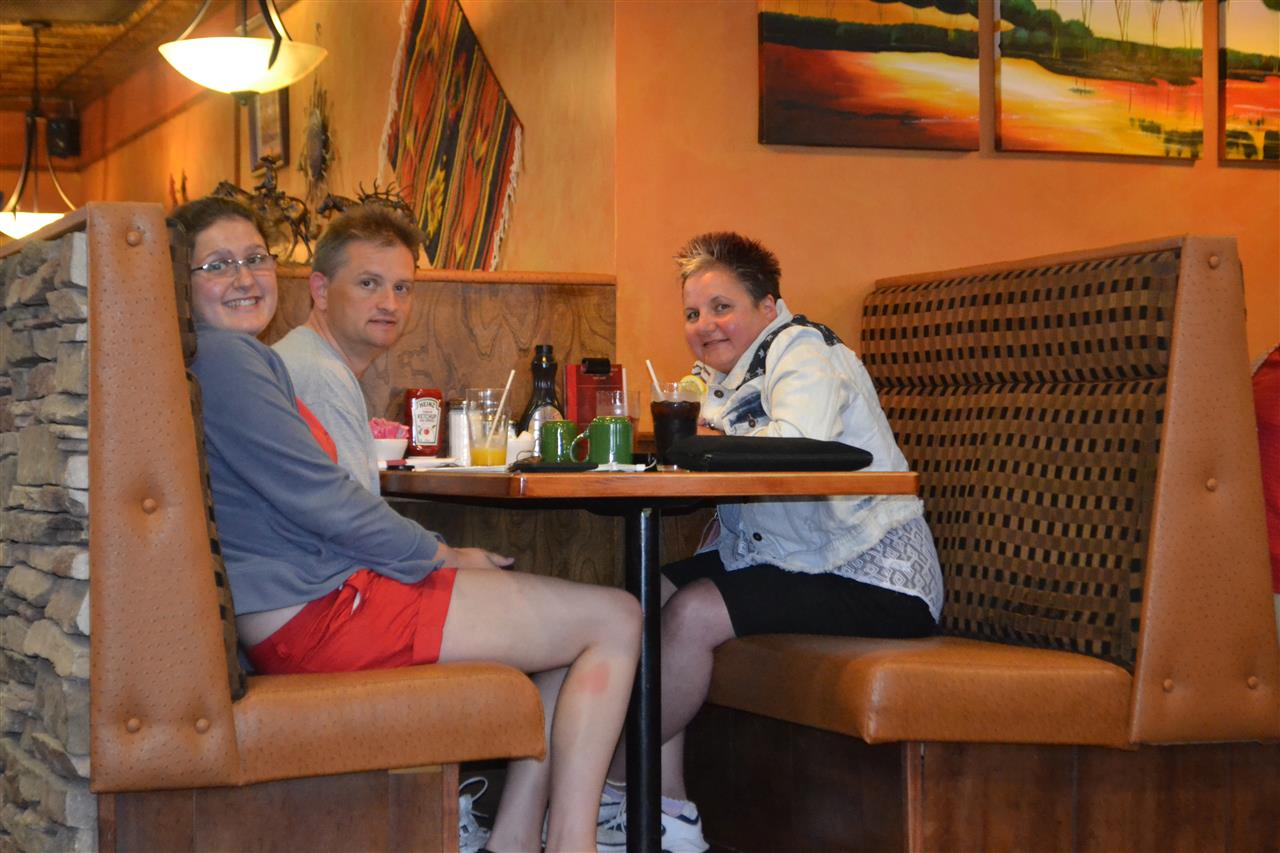 On the way home we tried Smittys Restaurant, in Hinton, not your Haute Cuisine, but it filled a hole!

Early start tomorrow dear reader..so we are away to our bed xxxx

Not such good news from home, seems the cat is contemplating leaving ! Suitcase packed we are told..should never have used the Nanny Ann & Jumbo cat sitting service..u just can't get the staff! xxxxxxx
---
Day 17 :The Ice fields & a beary good day.. (Thursday 8th August 2013 )
Day 18 :Kicking Ass on the Kicking horse.. (Friday 9th August 2013 )
Day 19 :Whistlers on the Kettle railroad. (Saturday 10th August 2013 )
Day 20 :Dusty Trails.. (Sunday 11th August 2013 )
Day 21 :Last day ..Canada & Back to good old USA. (Monday 12th August 2013 )
Day 22 :Sad times.. Seattle to Uk via Vancouver . (Tuesday 13th August 2013 )