Holiday USA and beyond - 2013

Show all days on one page (a long download!)
Day 1 :From Lovedean to Columbus Nebraska in 22 hours! (Tuesday 23rd July 2013 )
Day 2 :Following the The Sandhills scenic route to Mullen.. (Wednesday 24th July 2013 )
Day 3 :Tanking up the Middle Loup..and an Elks penis! (Thursday 25th July 2013 )
Day 4 :Taking the Oregon Trail with prairie dogs, Simples! (Friday 26th July 2013 )
Day 5 :Wind caves & a drive through Bison country. (Saturday 27th July 2013 )
Day 6 :4 years of Marriage..with Calamity Jane & Wild Bill Hickock (Sunday 28th July 2013 )
Day 7 :Bear Country USA to the Badlands.. (Monday 29th July 2013 )
Day 8 :Across the prairies to Bismarck .. (Tuesday 30th July 2013 )
Day 9 :Fracking Hell in Wiliston. (Wednesday 31st July 2013 )
Day 10 :Into Canada without a hitch & a night in Moose Jaw. (Thursday 1st August 2013 )
Day 11 :Moose Jaw to North Battleford and thats about it! (Friday 2nd August 2013 )
Day 12 :Plenty of Moo's but No Moose. (Saturday 3rd August 2013 )
Day 13 :Cabin in the woods .. (Sunday 4th August 2013 )
Day 14 :Doggy day & Rafting through the Rockies. (Monday 5th August 2013 )
Day 15 :Tramway to Heaven & The Athabasca falls. (Tuesday 6th August 2013 )
Day 16 :Bear discovered on Mount Edith. (Wednesday 7th August 2013 )
Day 17 :The Ice fields & a beary good day.. (Thursday 8th August 2013 )

Day 18 : Kicking Ass on the Kicking horse..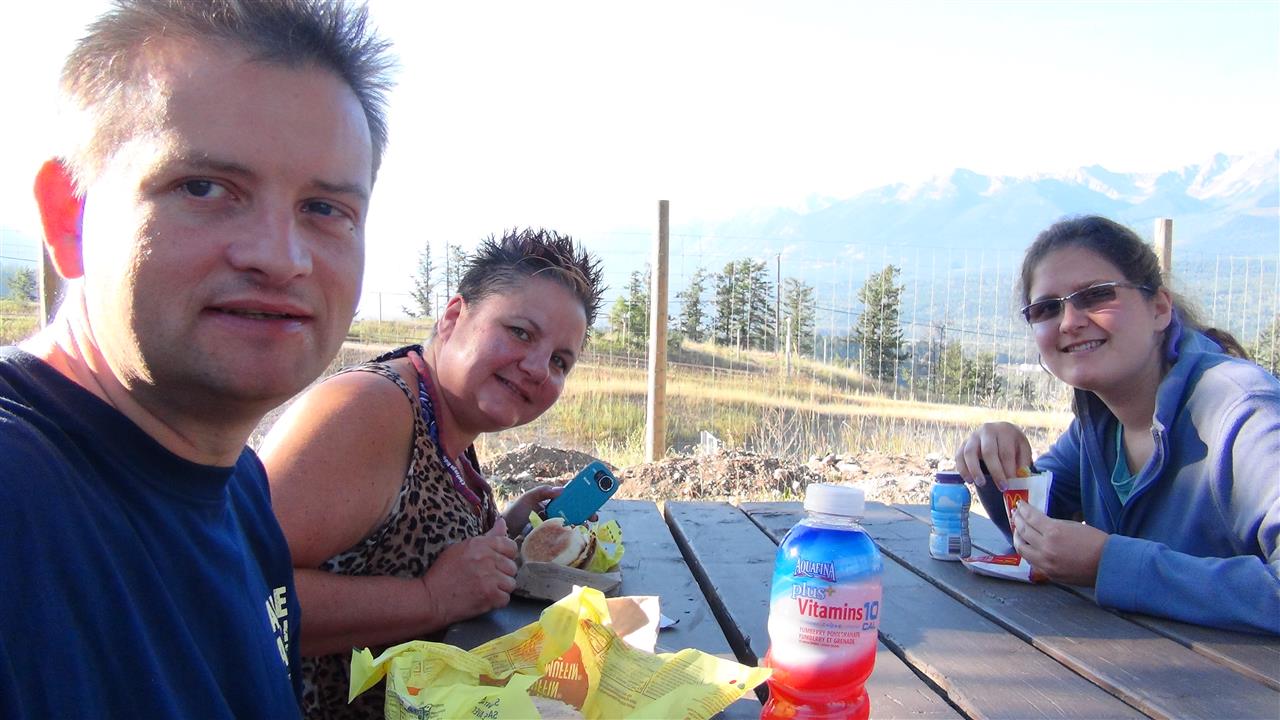 Up at the crack of stupid o'clock..we left the 5 star Rondo truck stop/motel & grabbed a Mc Breakfast to go!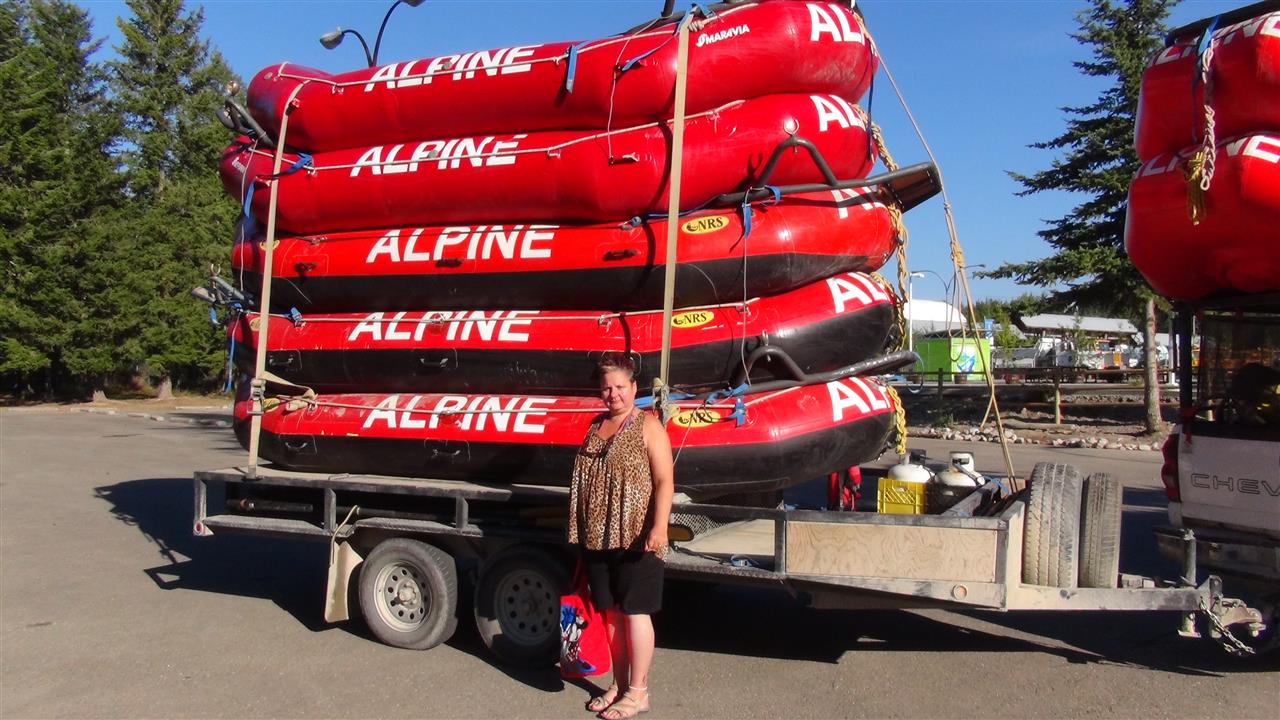 Our boats arrived..For our white water rafting trip on The Kicking Horse River.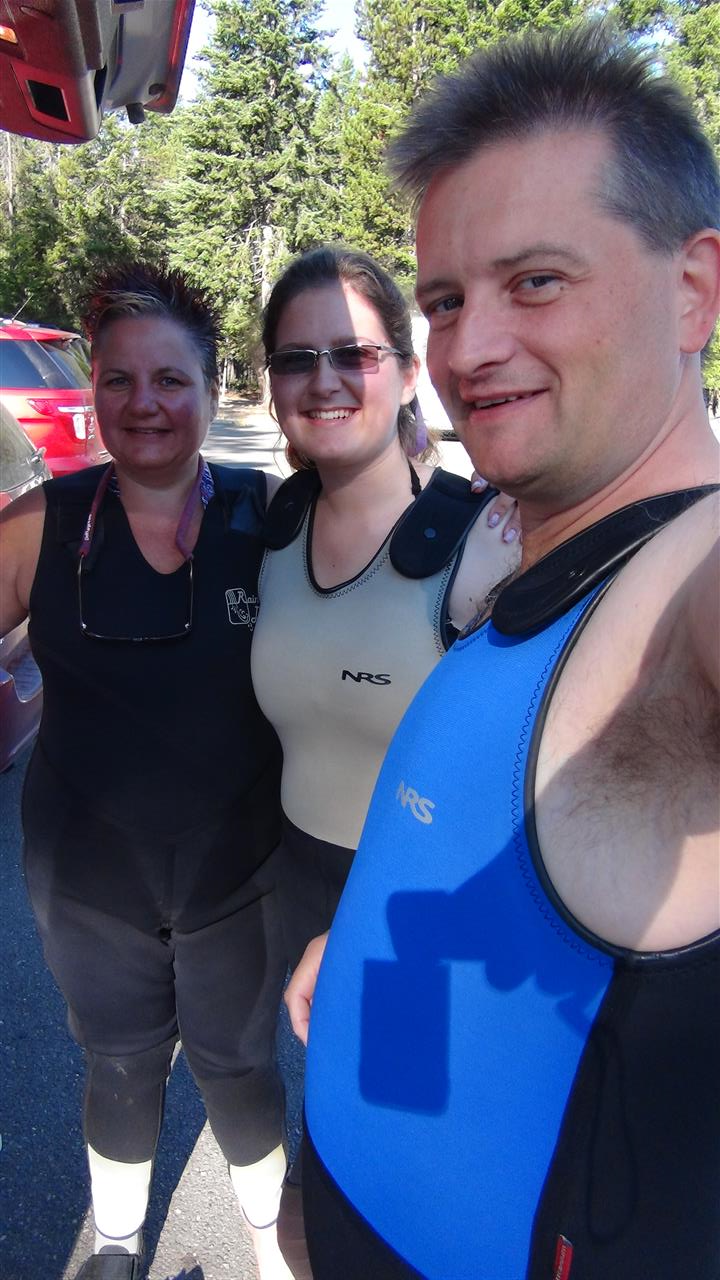 British Columbia was treated to Me ,Ian & min in wet suits, boots & Splash jackets.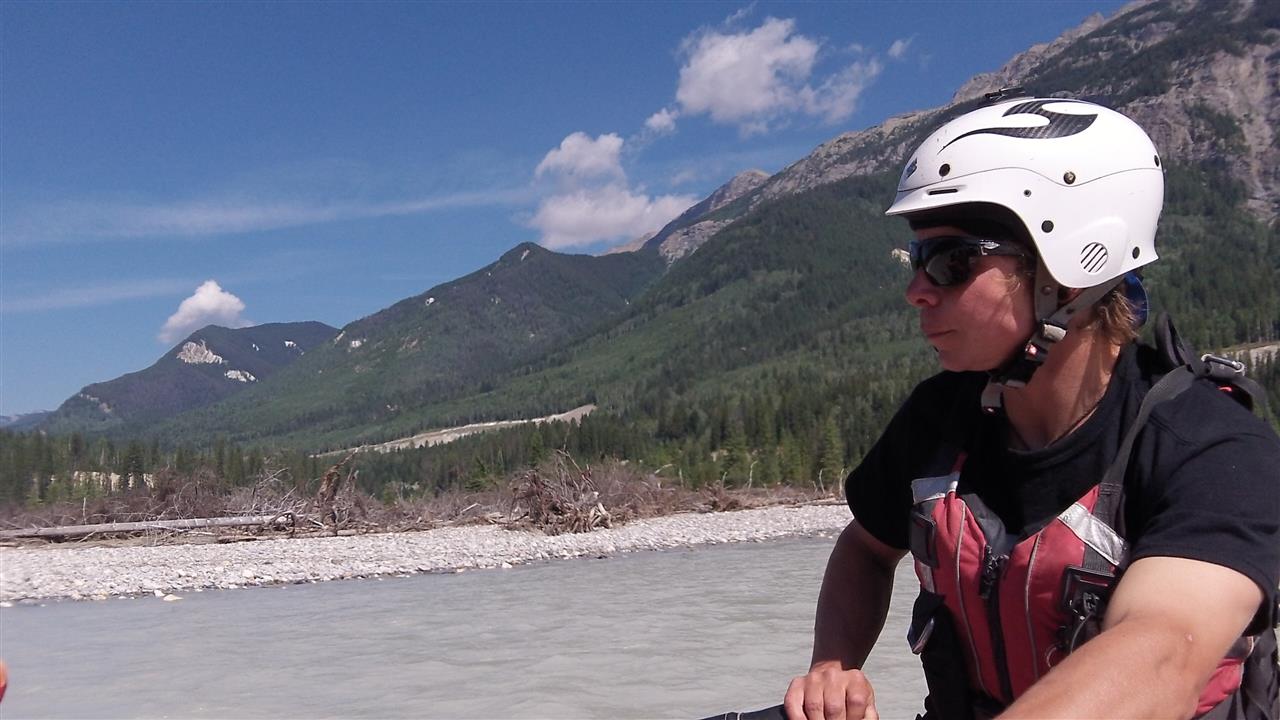 Our competant guide "Simon " from New Zealand, kept up the banter..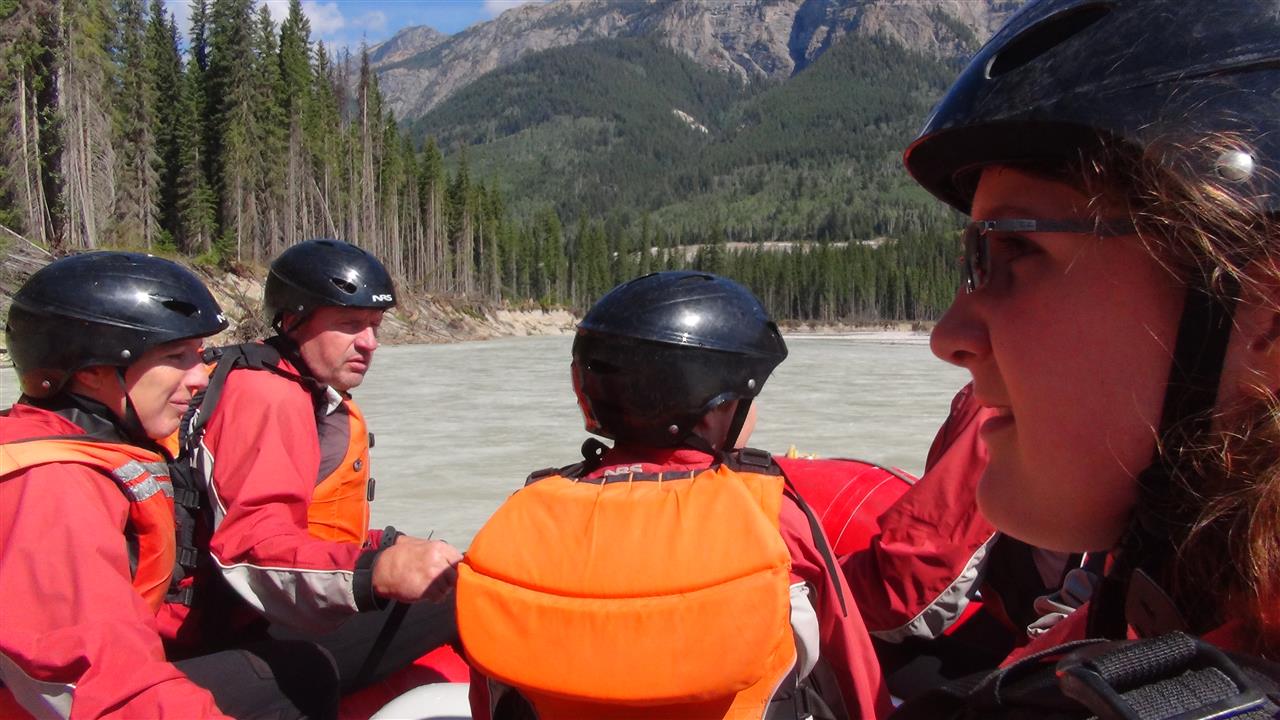 We were accompanied by a German family & Mark from Glasgow..Simon thought Hollie was by far the best oarsman & promoted her to front of the vessel, for the second, harder part of the voyage.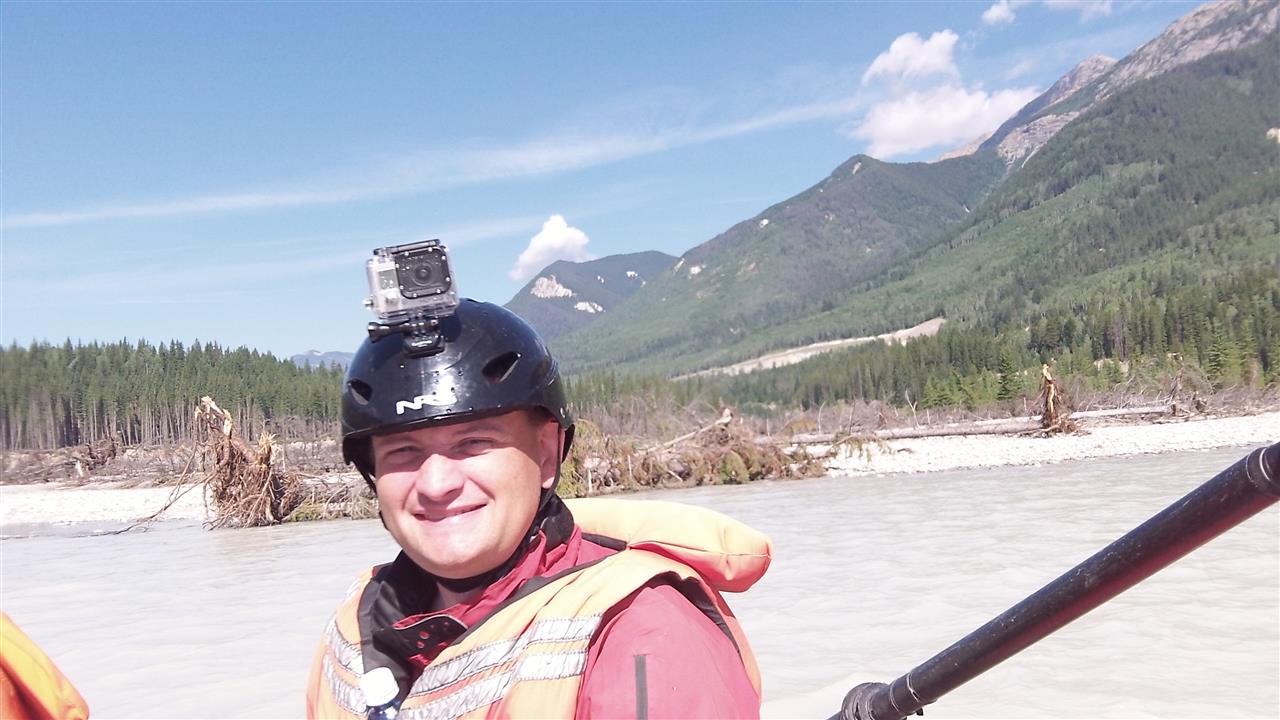 Ian hired a " Go-pro" head mounted camera. We hope the footage will be great ( and that he turned it off in the loo!!)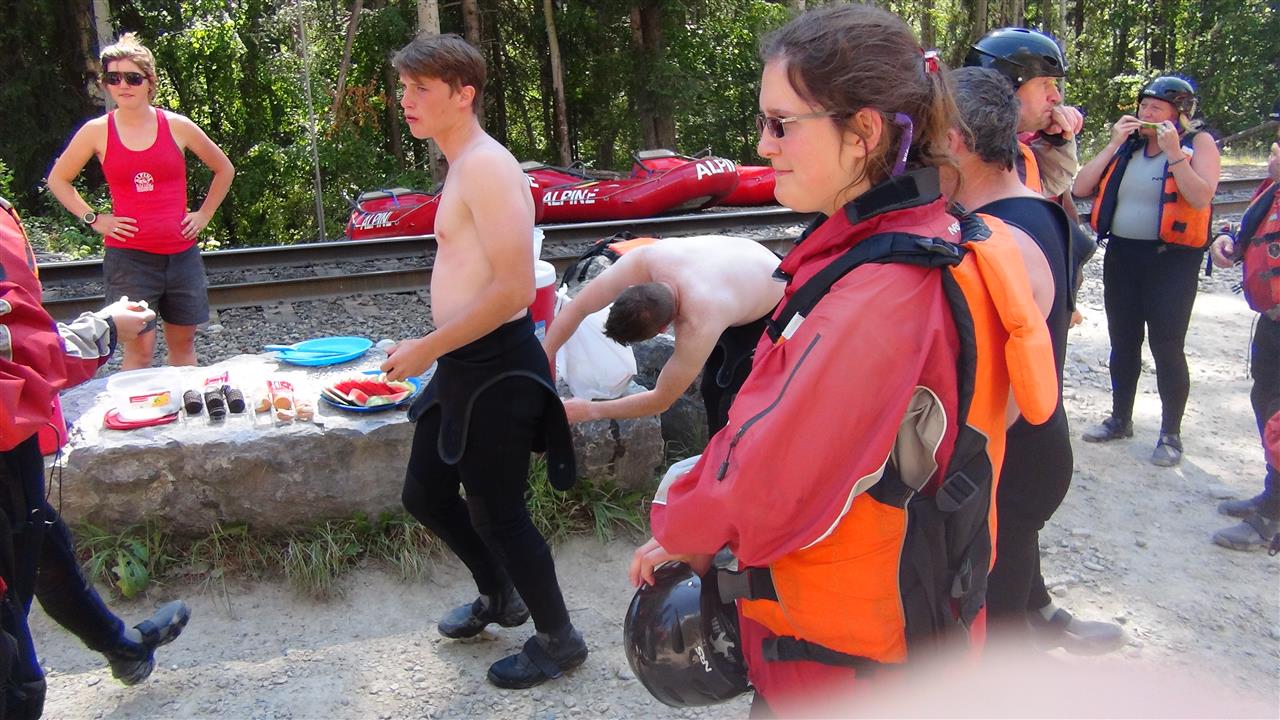 Lunch was a very impressive BBQ prepared by the guides.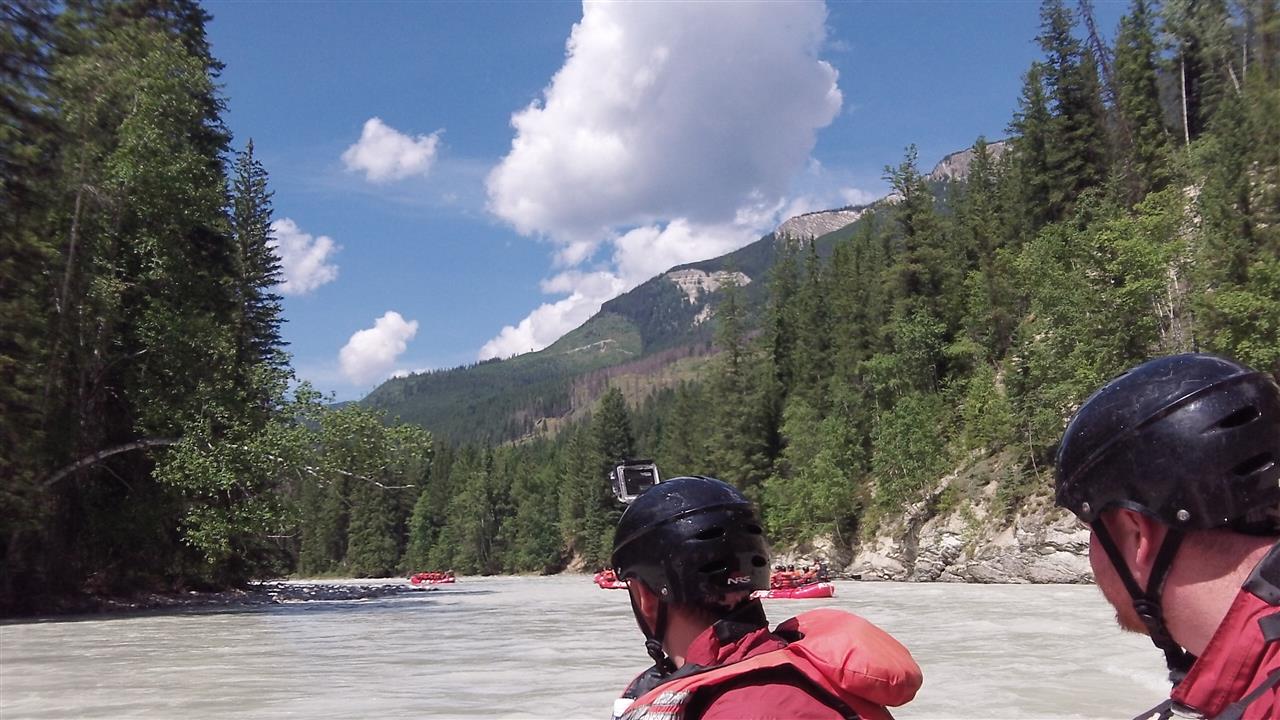 The 3 of us completed the upper & middle sections of the river..The scenery was again STUNNING.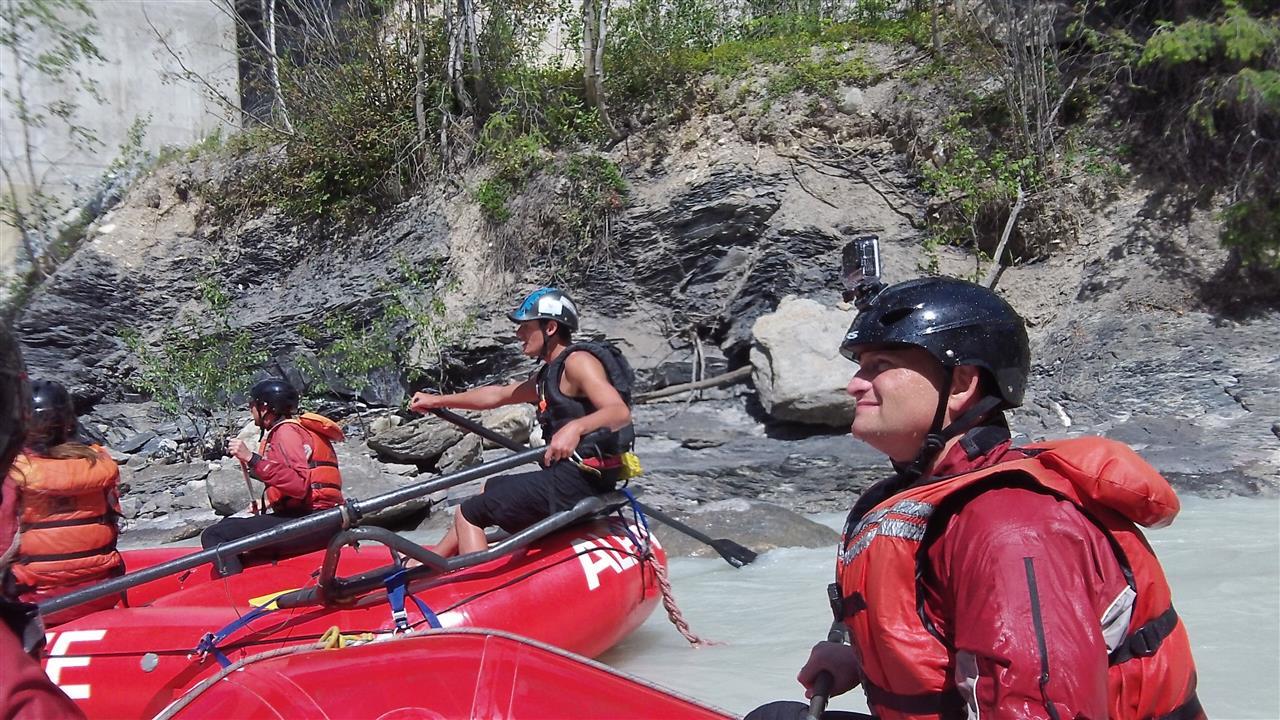 We had planned to leave at this point, but Hollie & Ian wanted to finish with a final intensive stretch of class 3-4 rapids.
I went back to the office with the less adventurous, & my elderley friend " Virginia" who at 70+ years would announce to anyone within earshot, that they KICKED HER OFF! Presumably cos she couldn't paddle fast enough.
Exhausted..Ian drives a further 4 hours to Kelowna for tonights hotel stop.

A late Burger King experience finished the day.

Goodnight noble reader, Hope all is well with you all xxx

A final message for Mr Jack Fryatt ..Whilst we don't have any pics of Ian in my pants, we do have one with me in his!!
---
Day 19 :Whistlers on the Kettle railroad. (Saturday 10th August 2013 )
Day 20 :Dusty Trails.. (Sunday 11th August 2013 )
Day 21 :Last day ..Canada & Back to good old USA. (Monday 12th August 2013 )
Day 22 :Sad times.. Seattle to Uk via Vancouver . (Tuesday 13th August 2013 )