Holiday USA and beyond - 2013

Show all days on one page (a long download!)
Day 1 :From Lovedean to Columbus Nebraska in 22 hours! (Tuesday 23rd July 2013 )
Day 2 :Following the The Sandhills scenic route to Mullen.. (Wednesday 24th July 2013 )
Day 3 :Tanking up the Middle Loup..and an Elks penis! (Thursday 25th July 2013 )
Day 4 :Taking the Oregon Trail with prairie dogs, Simples! (Friday 26th July 2013 )
Day 5 :Wind caves & a drive through Bison country. (Saturday 27th July 2013 )
Day 6 :4 years of Marriage..with Calamity Jane & Wild Bill Hickock (Sunday 28th July 2013 )
Day 7 :Bear Country USA to the Badlands.. (Monday 29th July 2013 )
Day 8 :Across the prairies to Bismarck .. (Tuesday 30th July 2013 )

Day 9 : Fracking Hell in Wiliston.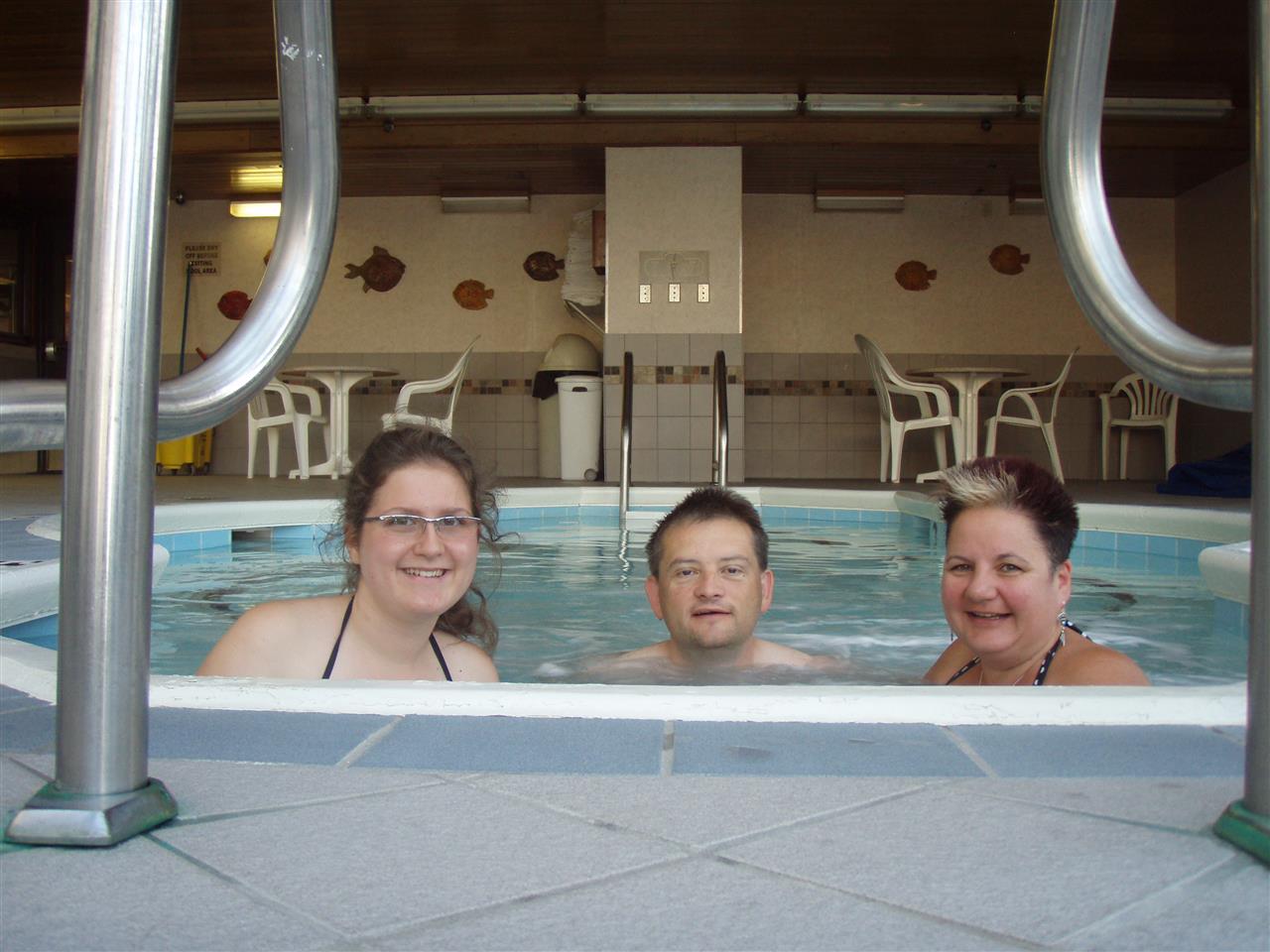 A 7am visit to the Gym for us ( well Doris anyway ).. Later we cooled off in the 105 Degree spa pool. Some bright spark thought it might be fun to try a dip in the shady outdoor pool to round off the morning.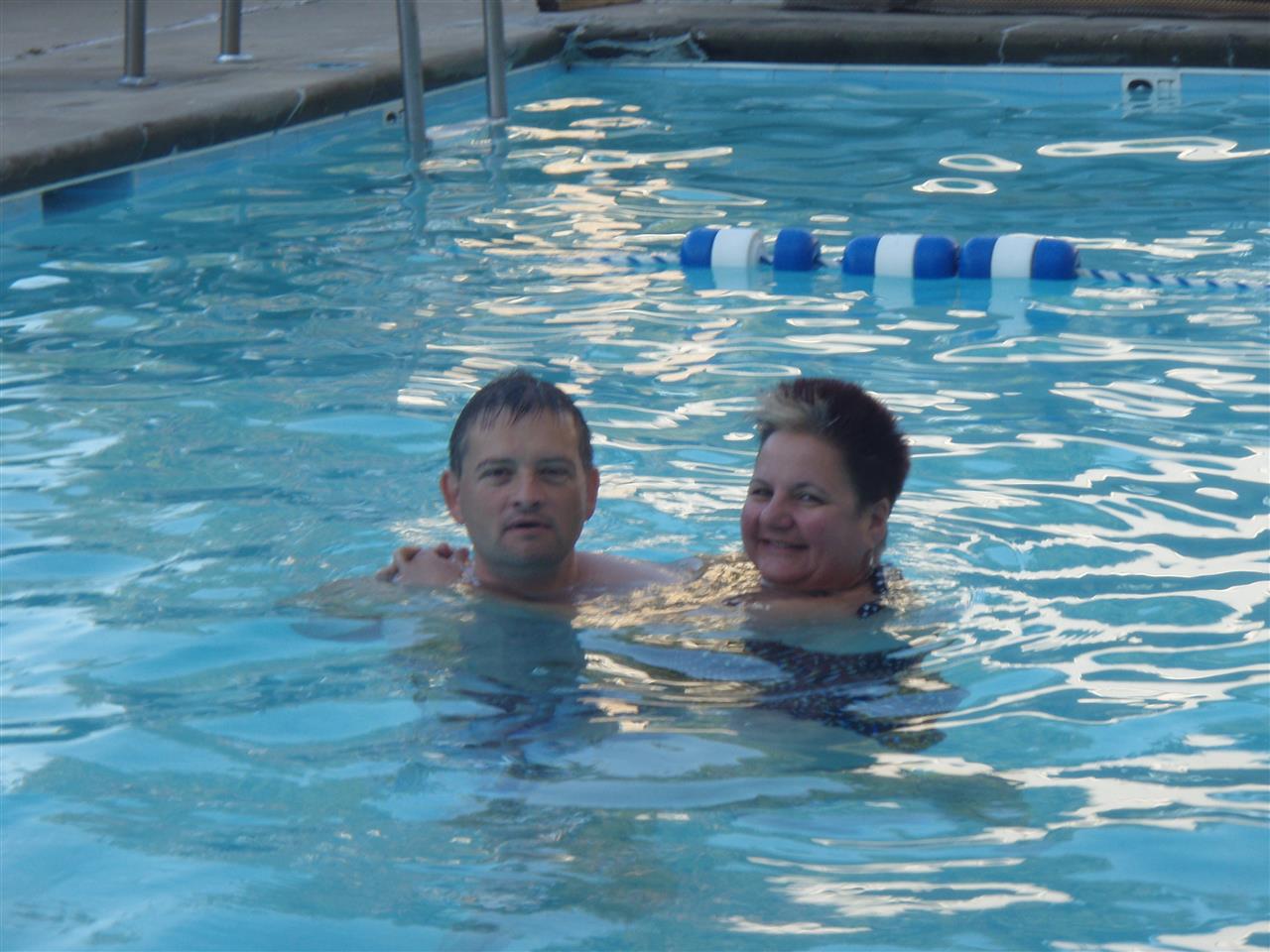 Its true what they say about a mans " Parts " in cold water.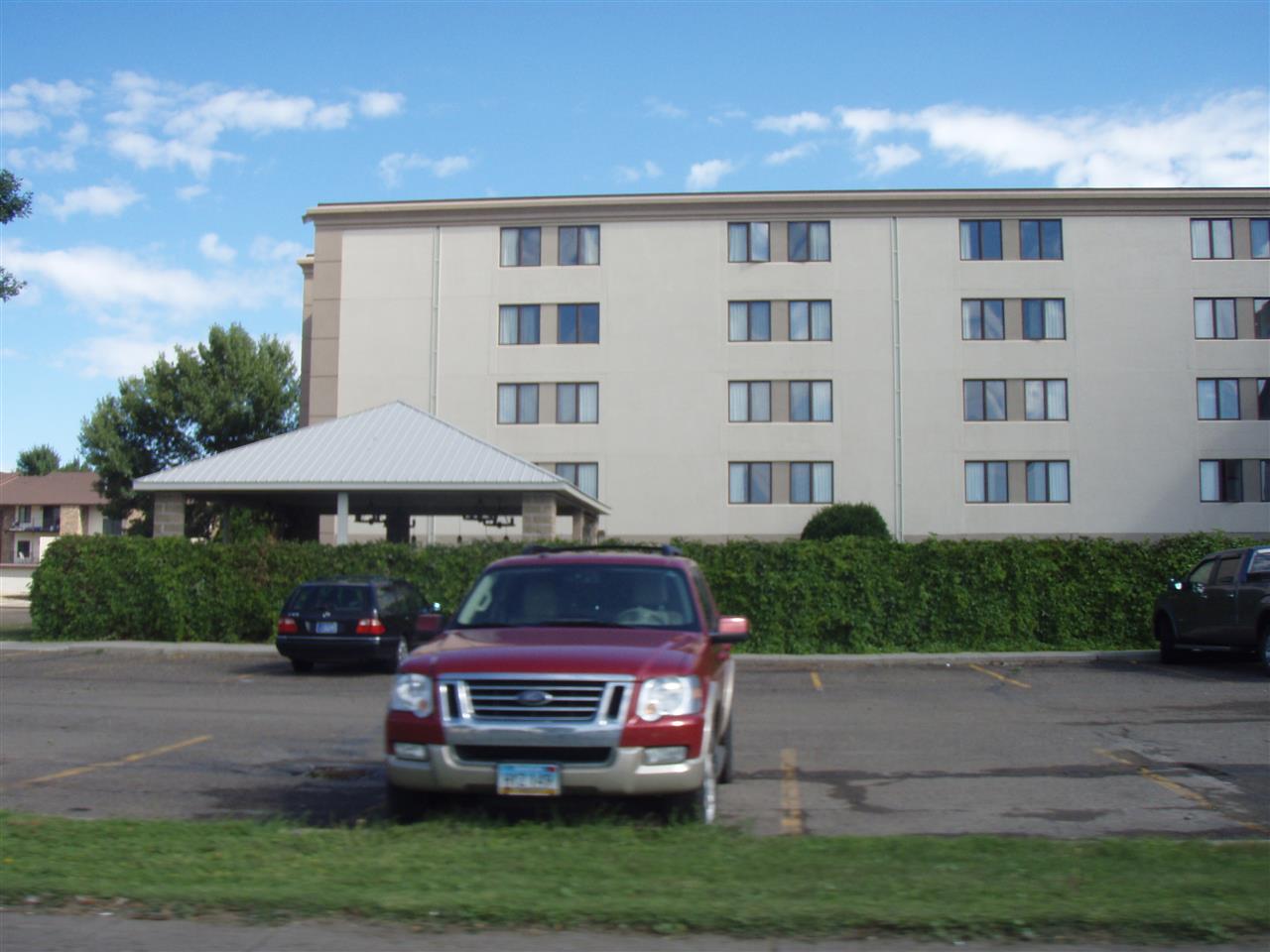 Goodbye Expressway Inn & your rude staff.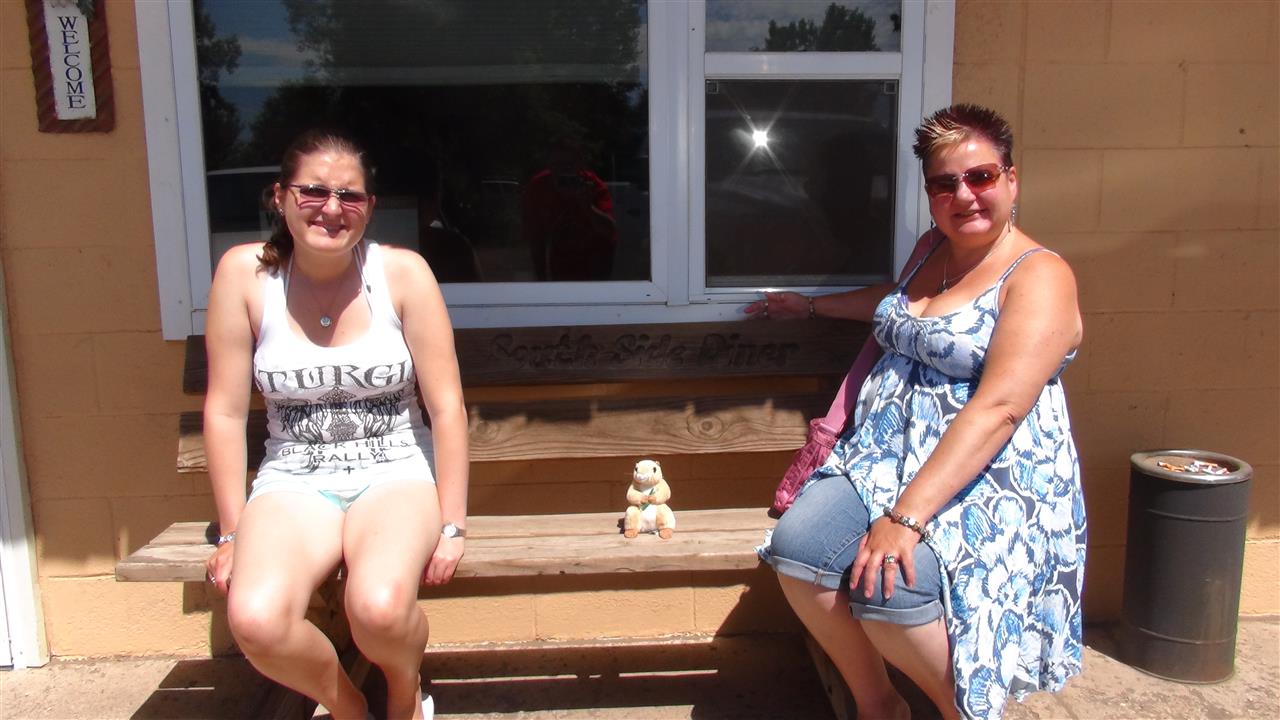 Lunch at the Southside Diner.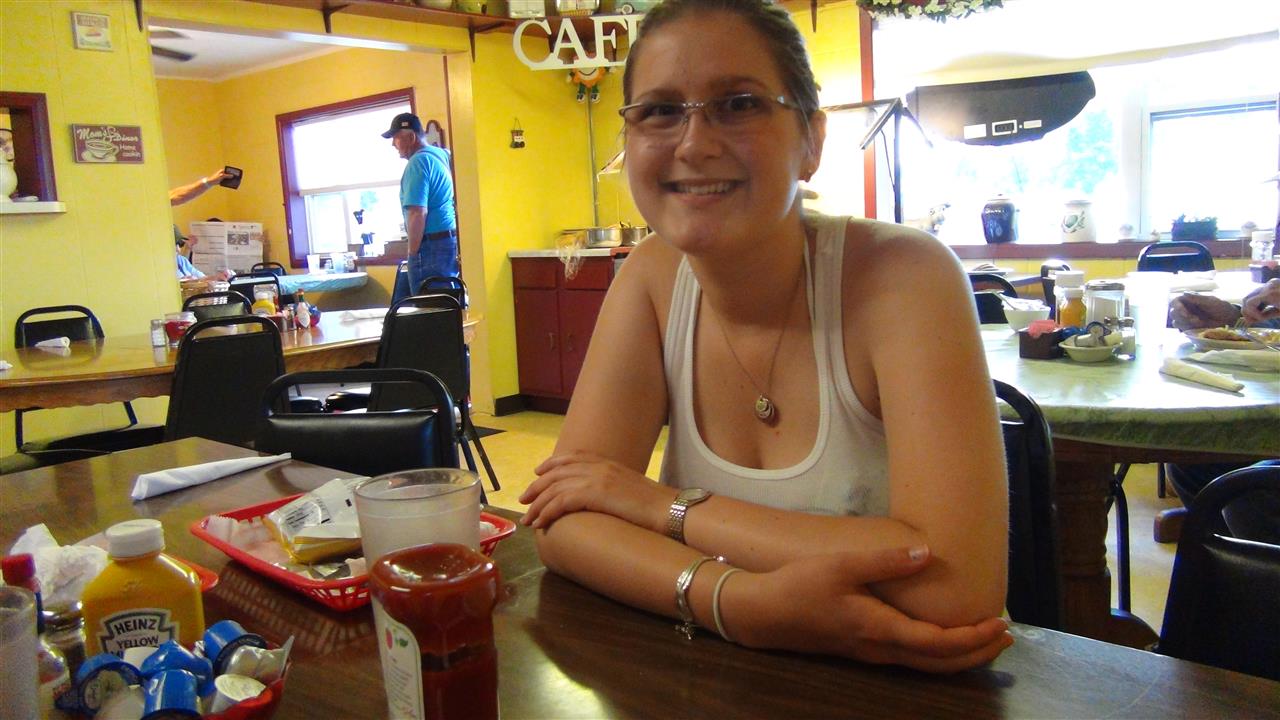 Somewhere in the back of beyond, Just past middle of nowhere.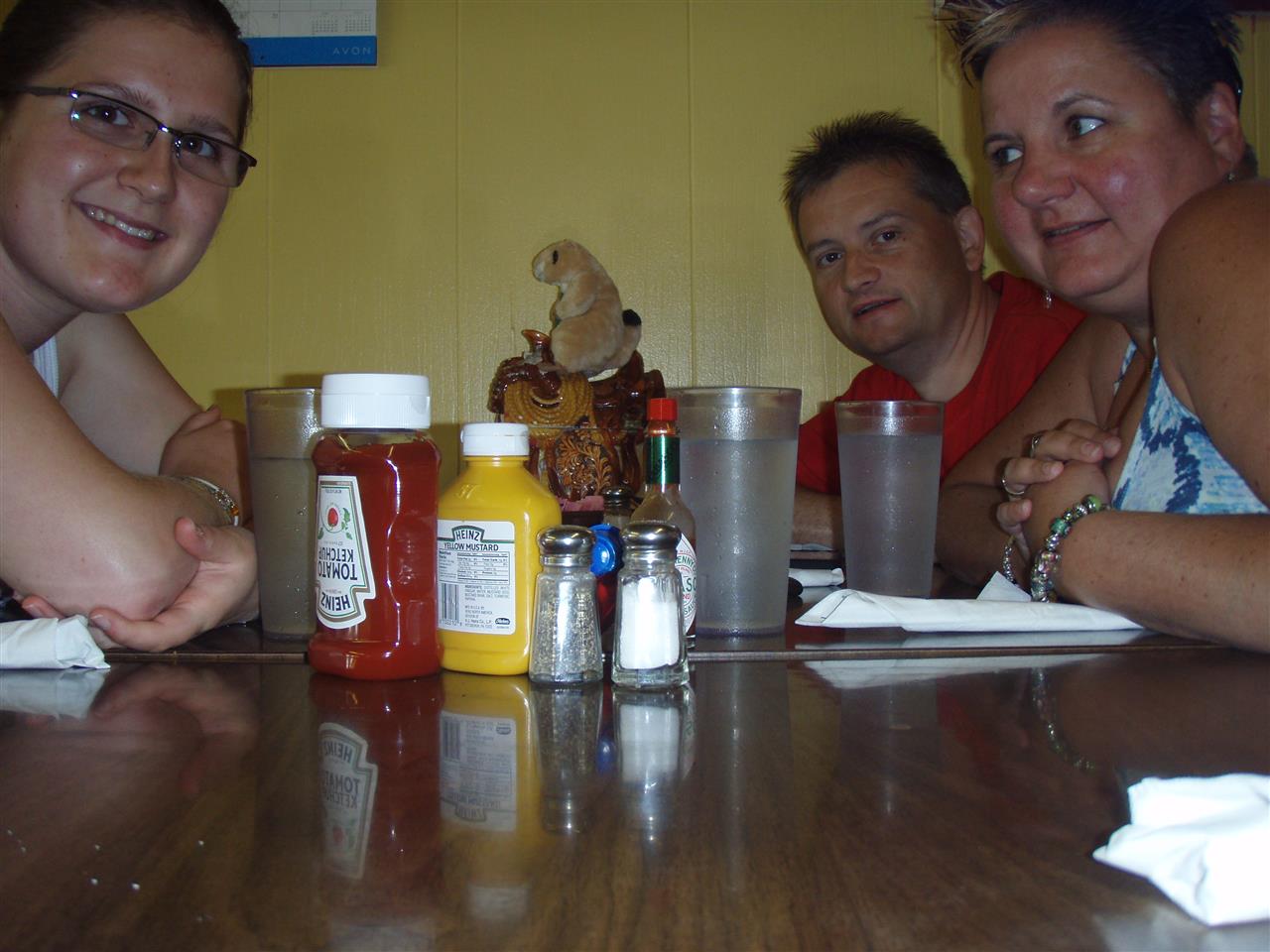 No diseased Critters in this part of the country.. The diner catered for the over 60's with a brown buffet of dry chicken , mac & cheese..plus several vats of unidentified slop that they frequently refilled their bowls with. We opted for the cooks specials a la carte burgers.. no food poisoning yet, although, I was asked if i was wanting the senior's menu.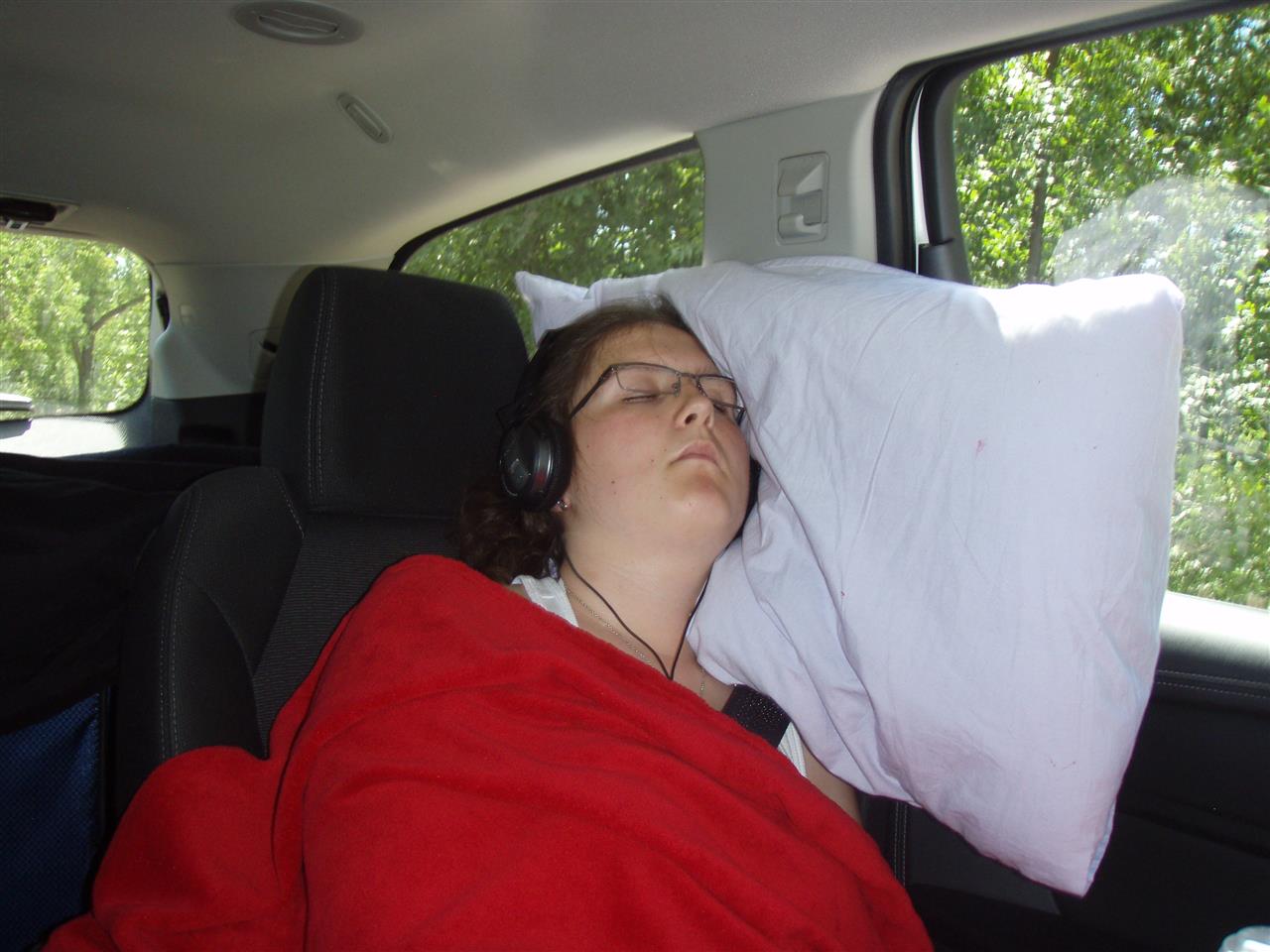 Hollie enjoys the scenic route through Roosevelt National Forest.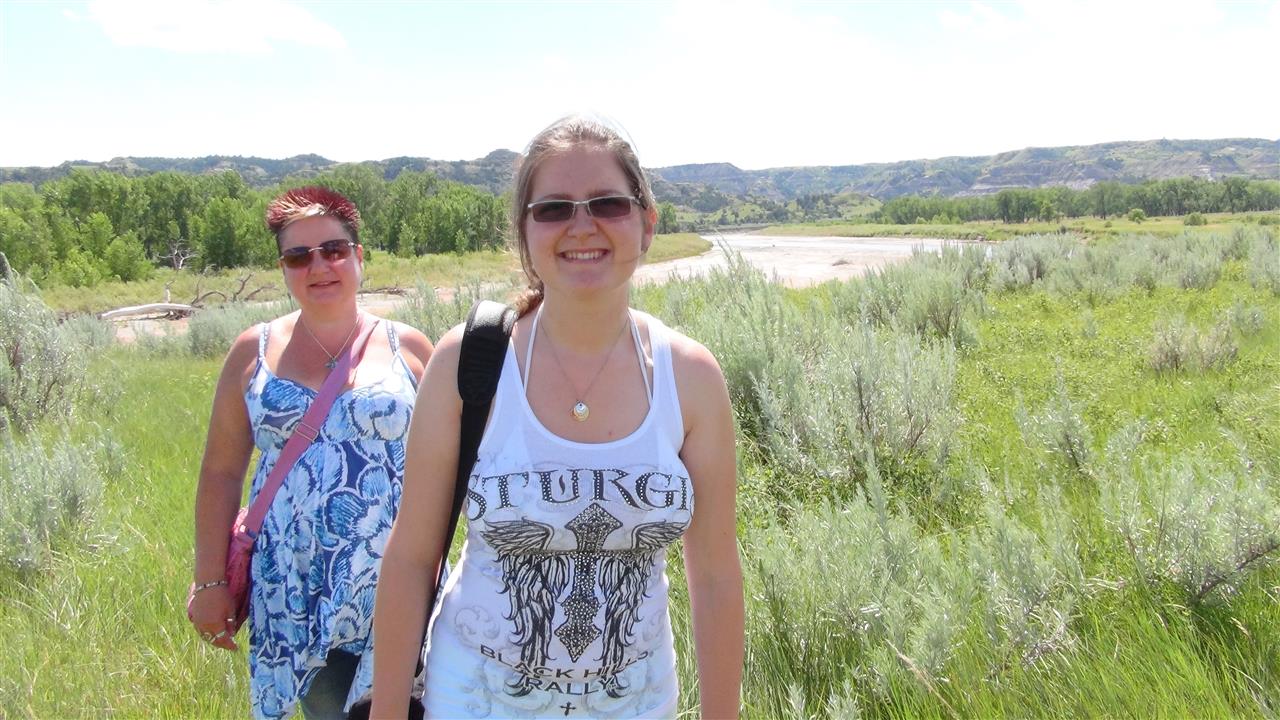 Roosevelt National Forest was a welcome relief from the never ending prairies.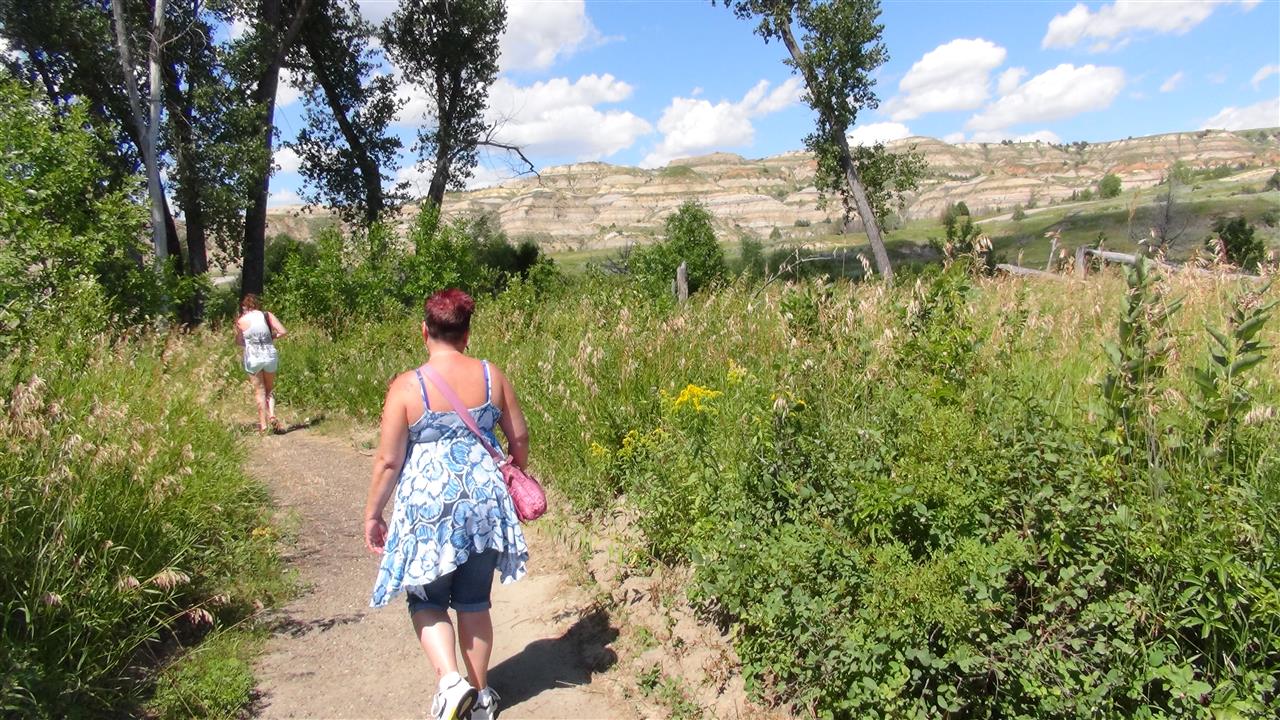 We chose the Little Mo trail..A leaflet explained the various points of interest on our route, sadly they omitted the clouds of mosquitoes that chased Hollie & I shamelessly throughout the tour..They totally ignored Ian!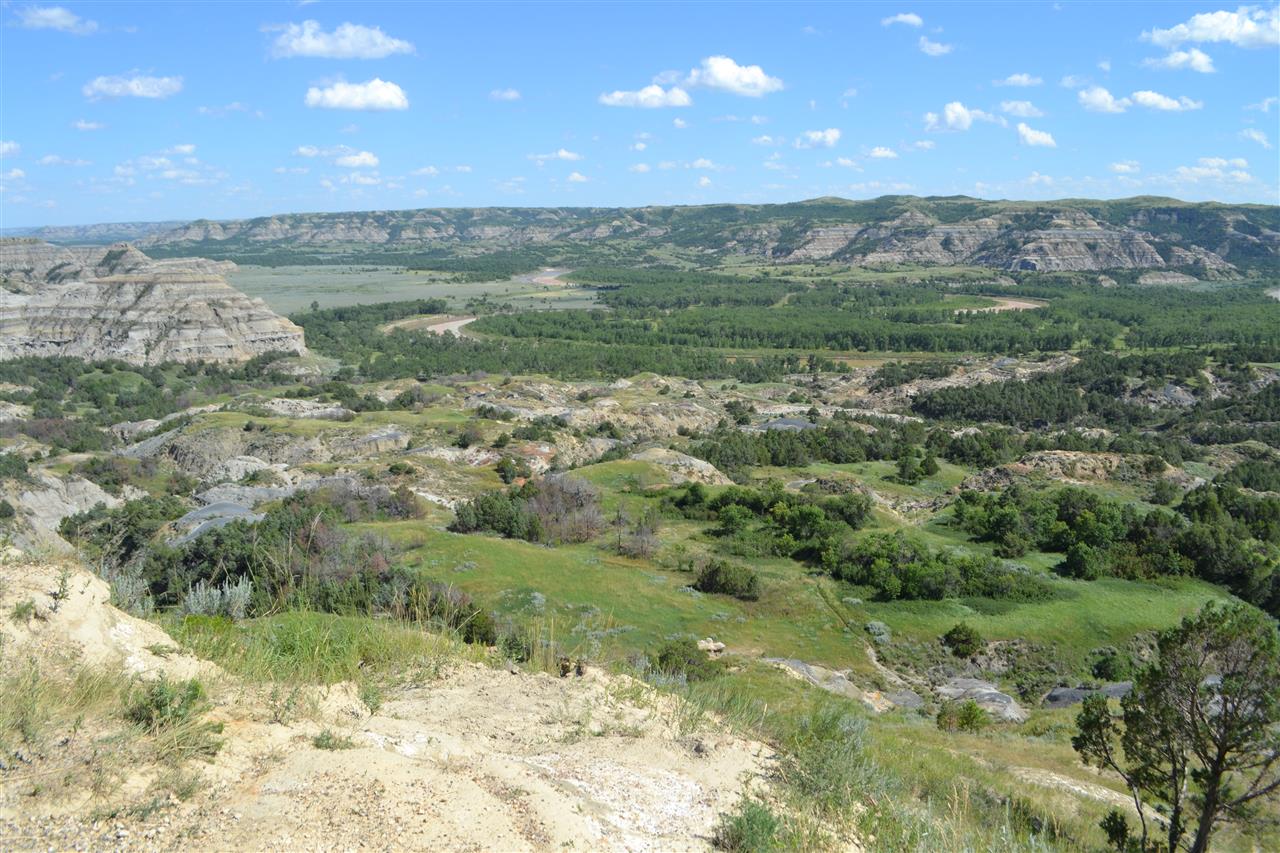 The landscape made up for our discomfort.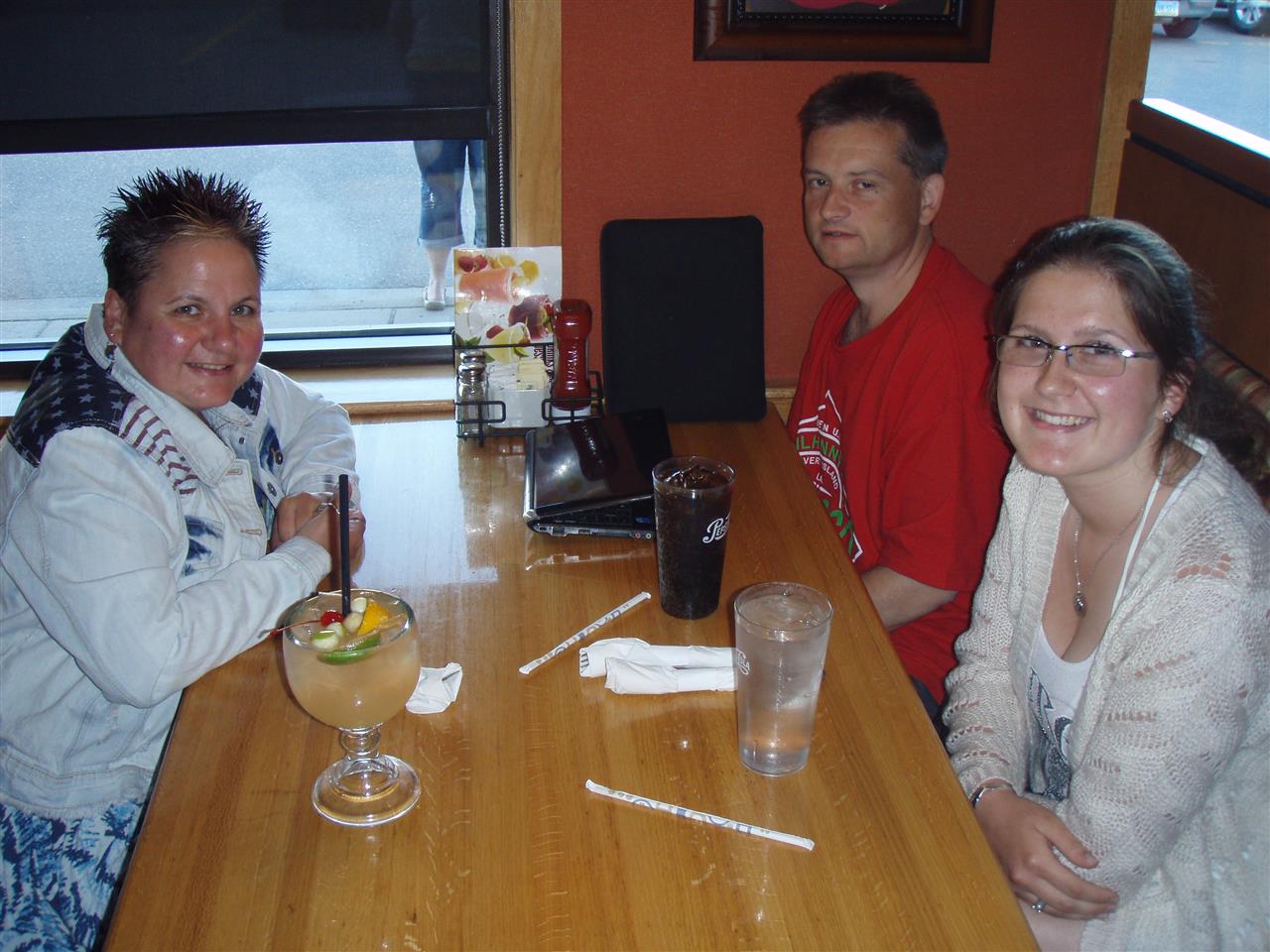 Our final destination Wiliston the fracking capital of the US, Fracking- a method of extracting natural gas from vast areas of rock, using a high pressure water system.
The area is hugely industrial & our hotel ( who alledged not to have our booking , but found us the last room in the house! ) was populated largely by construction workers..

Applebee's provided a welcome dinner of Steak, pasta & chicken for the weary travellers..Hollie spent the evening ogling our waiter , who she thought looked like Bradley Cooper.

Goodnight dear reader, tomorrow we SHOULD be in Canada ?? xxx

Suitcase update- Ians suitcase appeared in Amsterdam at 5pm & was onward routed to Aberdeen as originally expected.
---
Day 10 :Into Canada without a hitch & a night in Moose Jaw. (Thursday 1st August 2013 )
Day 11 :Moose Jaw to North Battleford and thats about it! (Friday 2nd August 2013 )
Day 12 :Plenty of Moo's but No Moose. (Saturday 3rd August 2013 )
Day 13 :Cabin in the woods .. (Sunday 4th August 2013 )
Day 14 :Doggy day & Rafting through the Rockies. (Monday 5th August 2013 )
Day 15 :Tramway to Heaven & The Athabasca falls. (Tuesday 6th August 2013 )
Day 16 :Bear discovered on Mount Edith. (Wednesday 7th August 2013 )
Day 17 :The Ice fields & a beary good day.. (Thursday 8th August 2013 )
Day 18 :Kicking Ass on the Kicking horse.. (Friday 9th August 2013 )
Day 19 :Whistlers on the Kettle railroad. (Saturday 10th August 2013 )
Day 20 :Dusty Trails.. (Sunday 11th August 2013 )
Day 21 :Last day ..Canada & Back to good old USA. (Monday 12th August 2013 )
Day 22 :Sad times.. Seattle to Uk via Vancouver . (Tuesday 13th August 2013 )