Holiday USA and beyond - 2013

Show all days on one page (a long download!)
Day 1 :From Lovedean to Columbus Nebraska in 22 hours! (Tuesday 23rd July 2013 )
Day 2 :Following the The Sandhills scenic route to Mullen.. (Wednesday 24th July 2013 )
Day 3 :Tanking up the Middle Loup..and an Elks penis! (Thursday 25th July 2013 )
Day 4 :Taking the Oregon Trail with prairie dogs, Simples! (Friday 26th July 2013 )
Day 5 :Wind caves & a drive through Bison country. (Saturday 27th July 2013 )
Day 6 :4 years of Marriage..with Calamity Jane & Wild Bill Hickock (Sunday 28th July 2013 )
Day 7 :Bear Country USA to the Badlands.. (Monday 29th July 2013 )
Day 8 :Across the prairies to Bismarck .. (Tuesday 30th July 2013 )
Day 9 :Fracking Hell in Wiliston. (Wednesday 31st July 2013 )
Day 10 :Into Canada without a hitch & a night in Moose Jaw. (Thursday 1st August 2013 )
Day 11 :Moose Jaw to North Battleford and thats about it! (Friday 2nd August 2013 )
Day 12 :Plenty of Moo's but No Moose. (Saturday 3rd August 2013 )

Day 13 : Cabin in the woods ..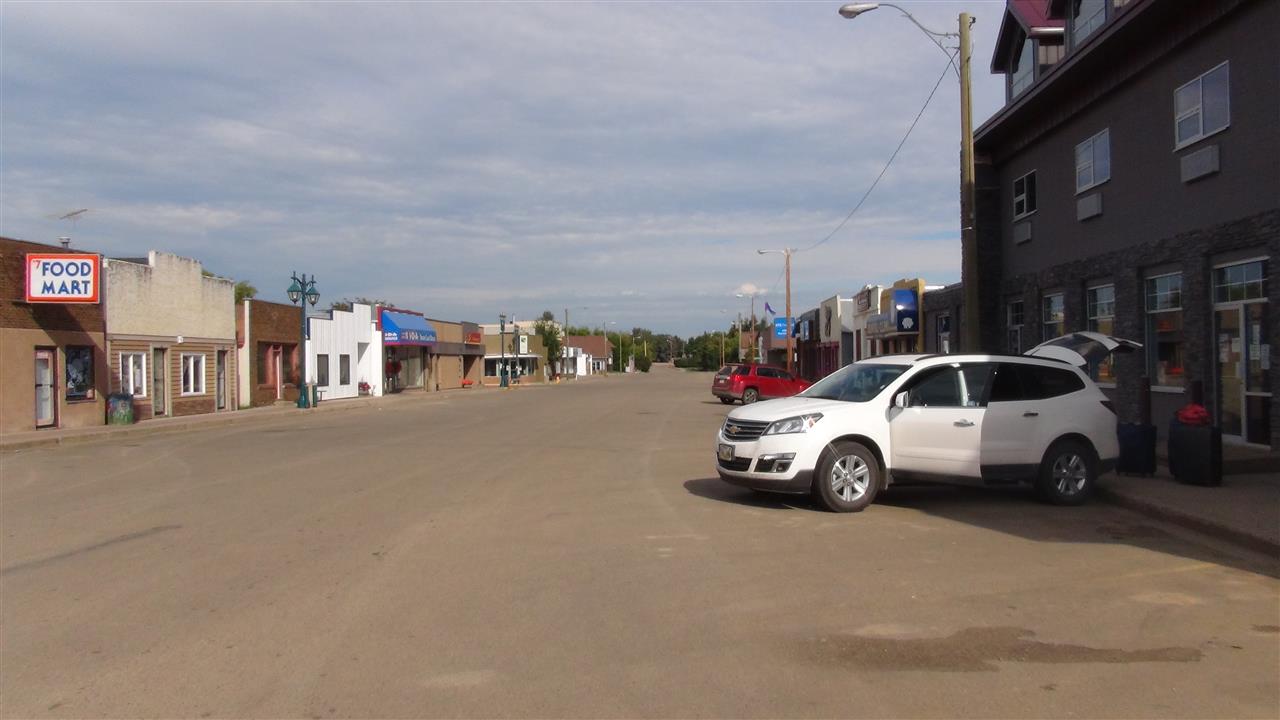 Goodbye Smoky Lake, ( We never saw your lake) again 4+ hours of driving..Good old Ian !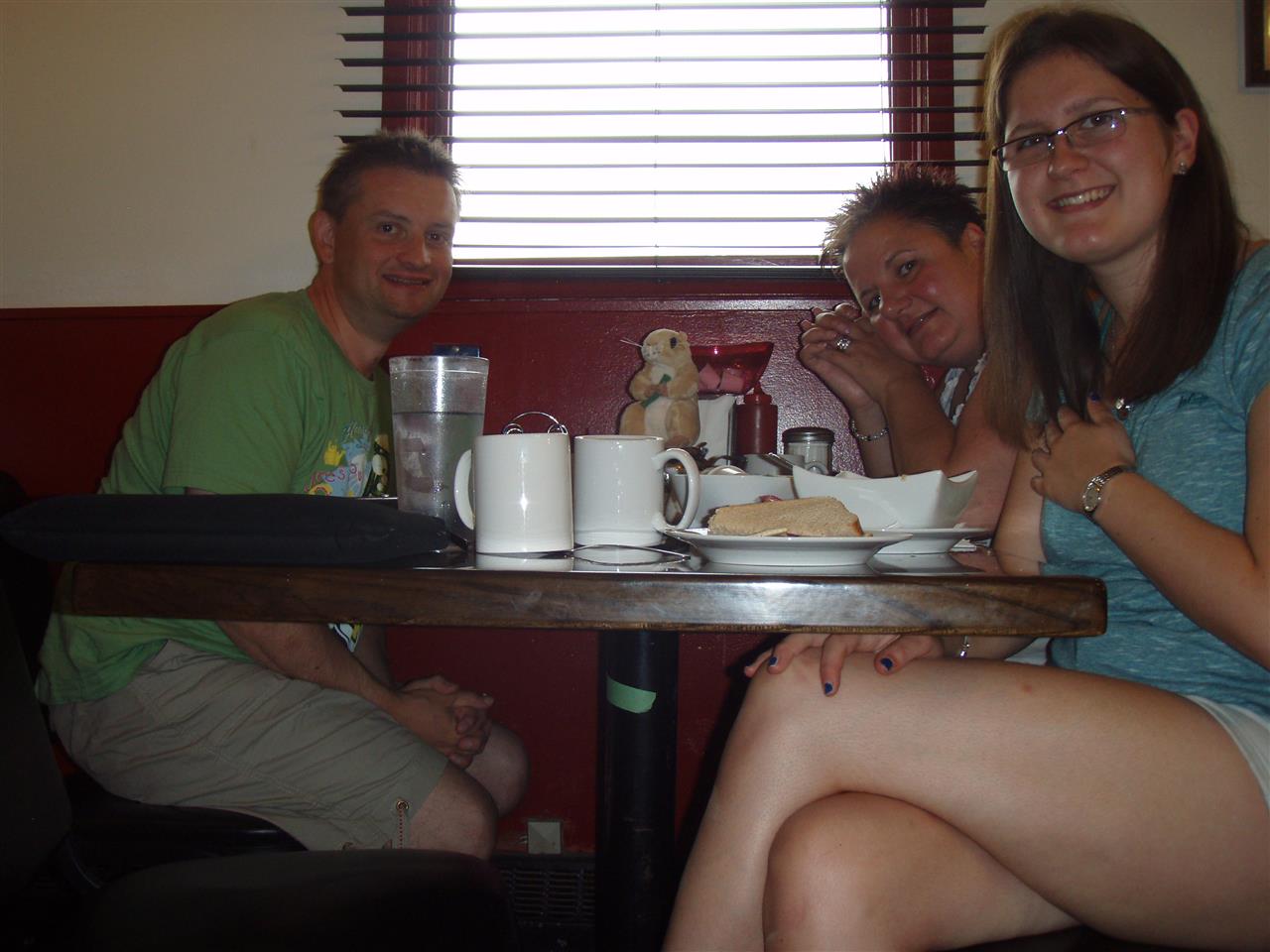 Meer cat / Prairie dog free lunch at Niton Motel & restaurant , still in Alberta.
We tried "Poutine" which it appears is, French fries, sprinkled with Mozarella cheese & drowned in beef gravy.
Nothing like taking a highly calorific food & loading on extra fat!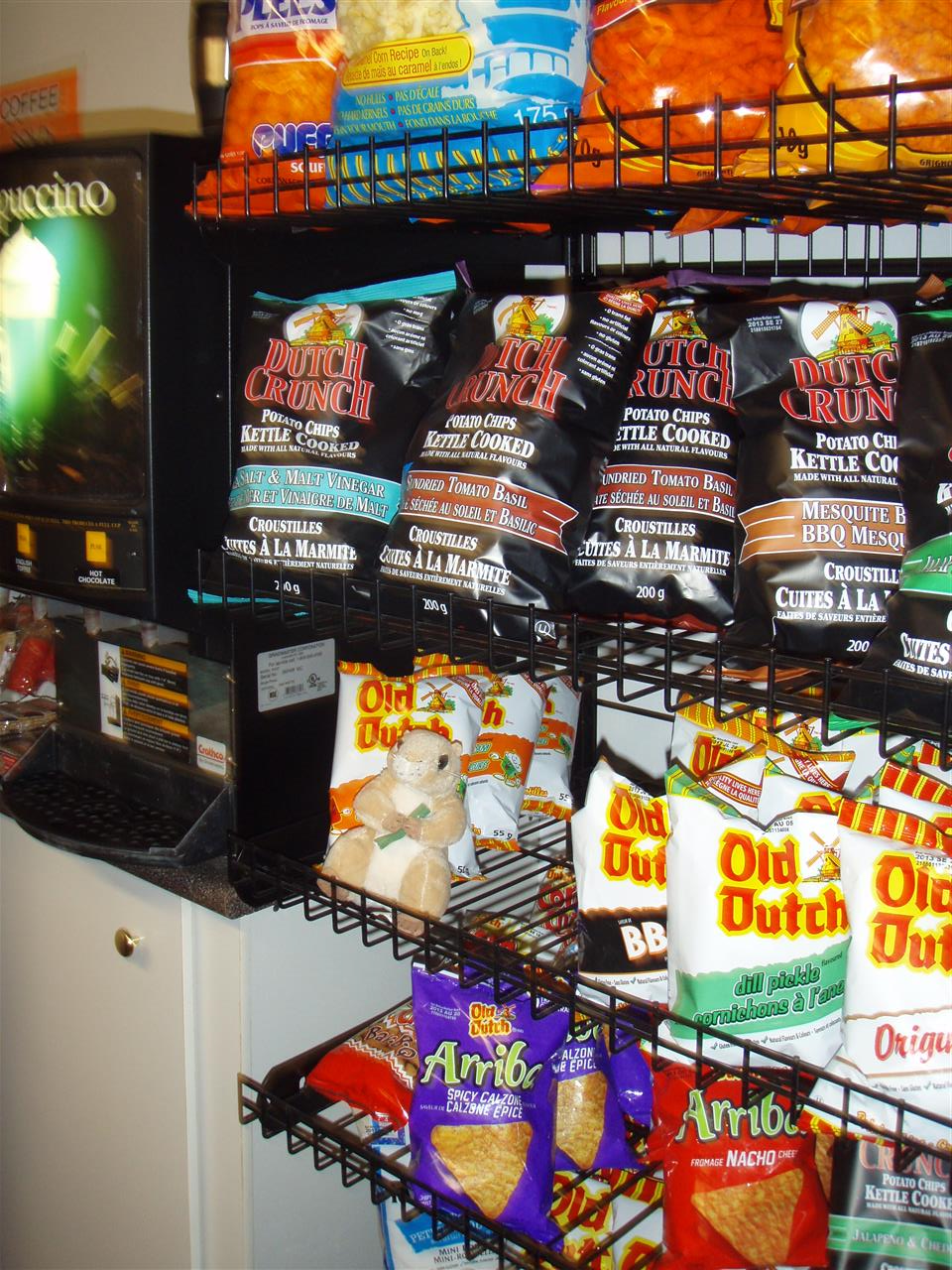 The foods in the mini mart are labelled both in english & french..Avec Marmite !

Avec Prairie dog?
The eagerly awaited Brown cabin at the " Old Entrance " of Jasper state park..4 heavenly nights in one abode!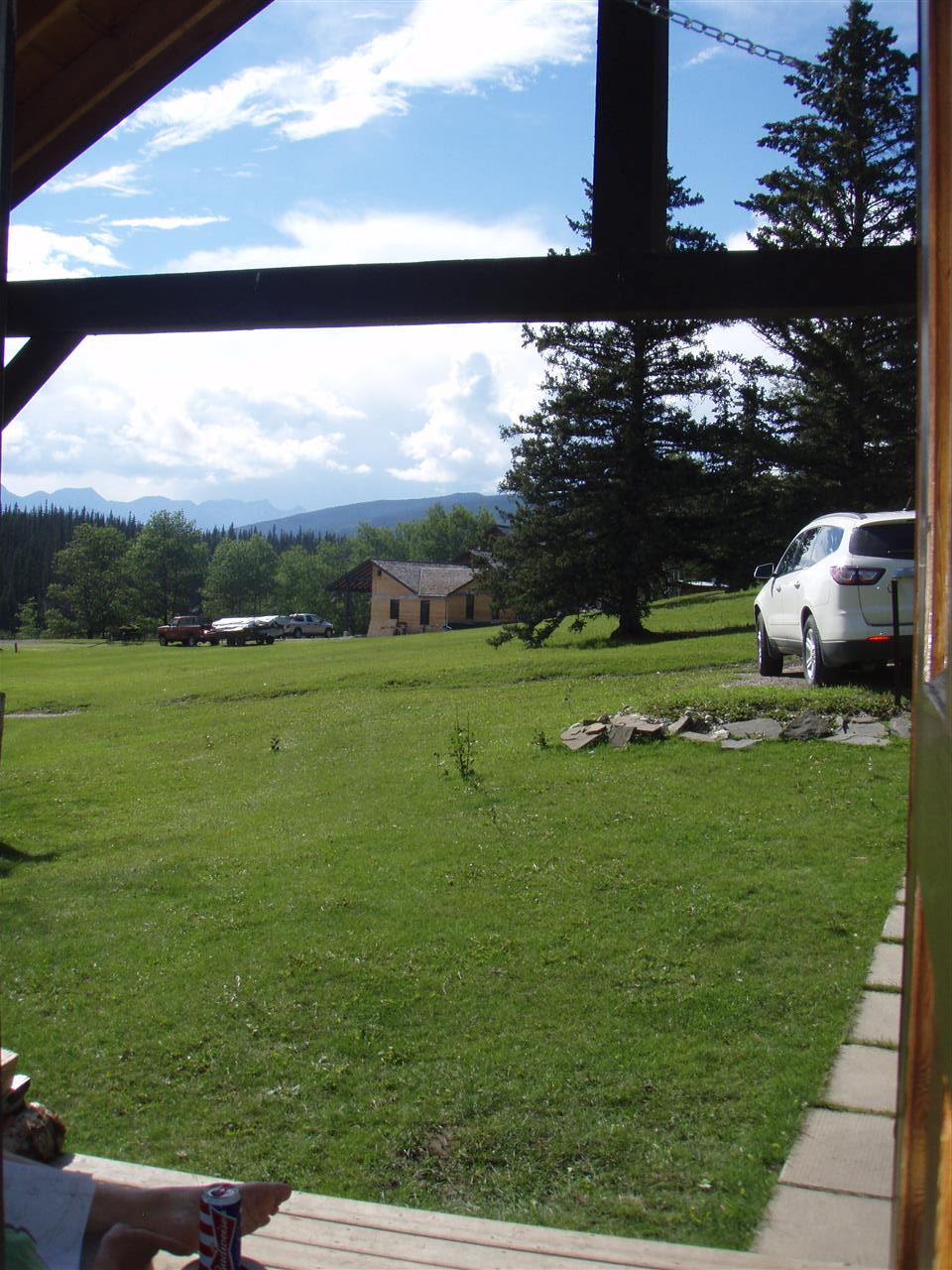 Not a bad view from our door?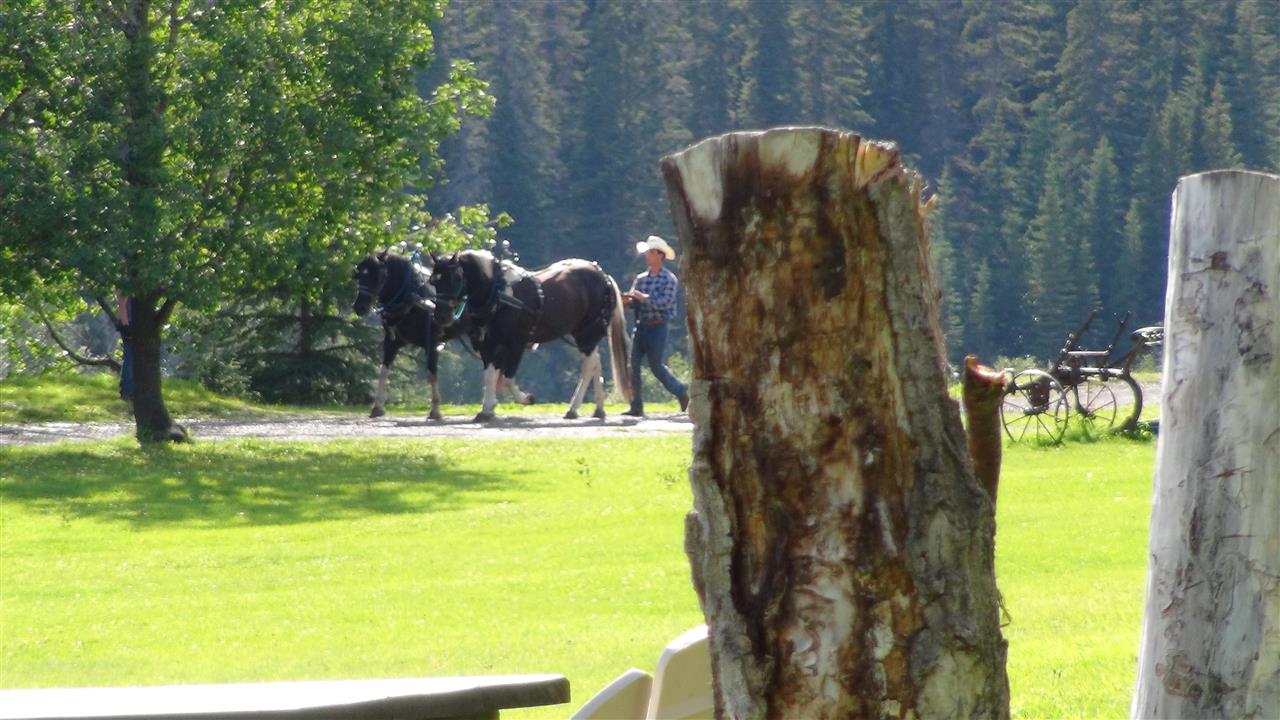 They offer horse riding here, as well as some intersting hikes.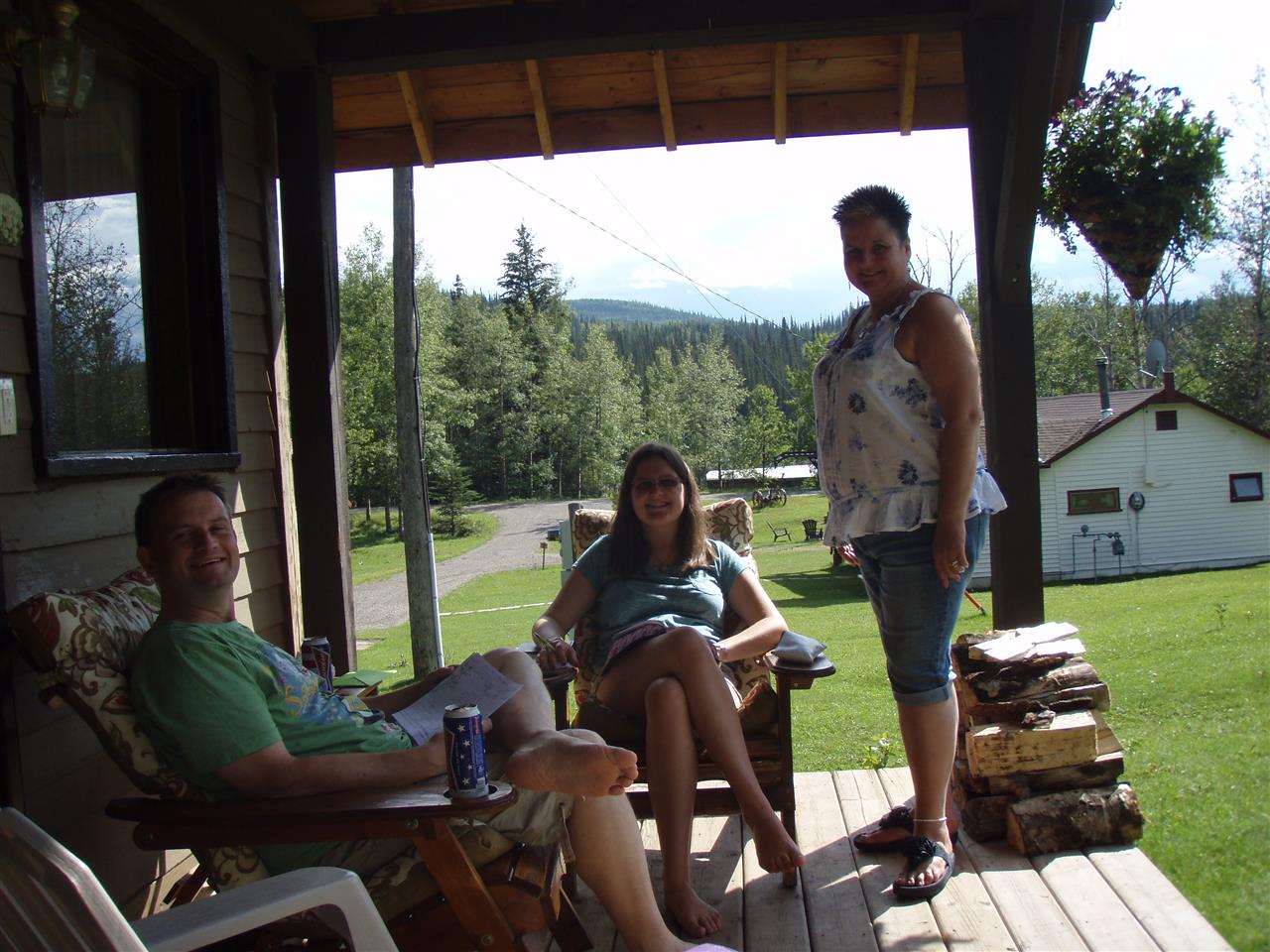 After a long drive, we put our feet up on our very own porch.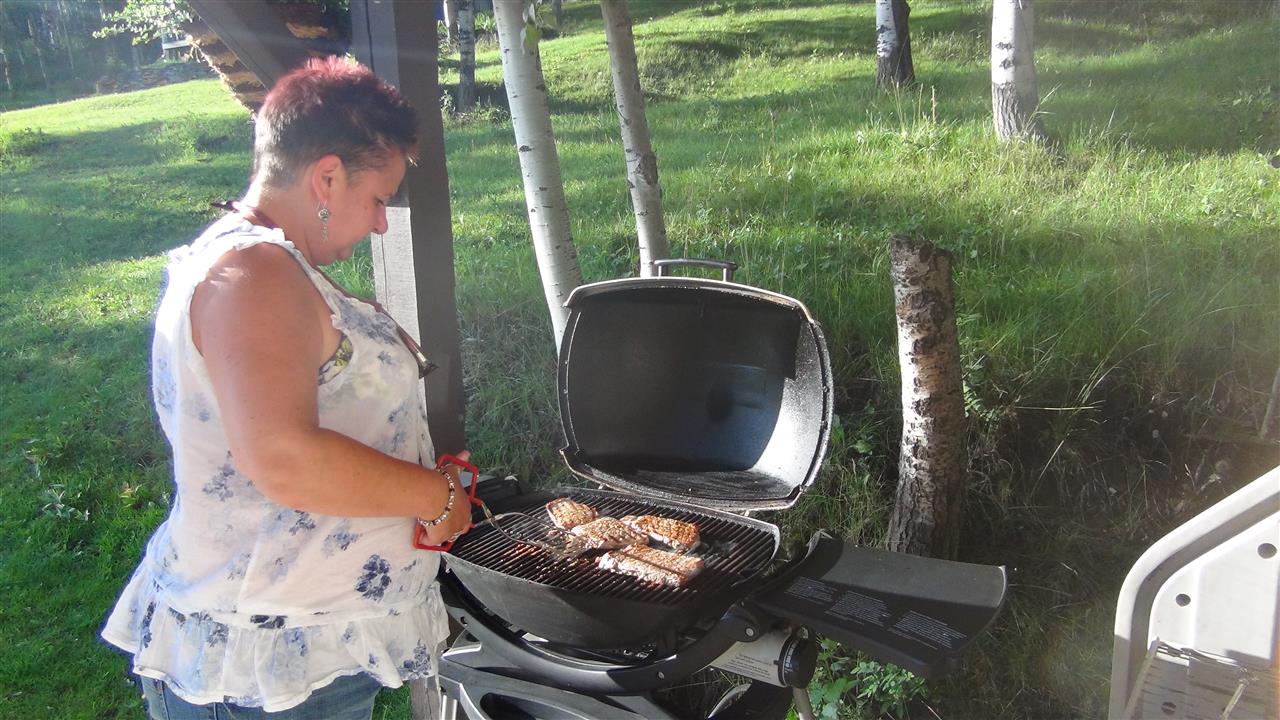 Thought I'd incinerate some steaks for dinner ..Yum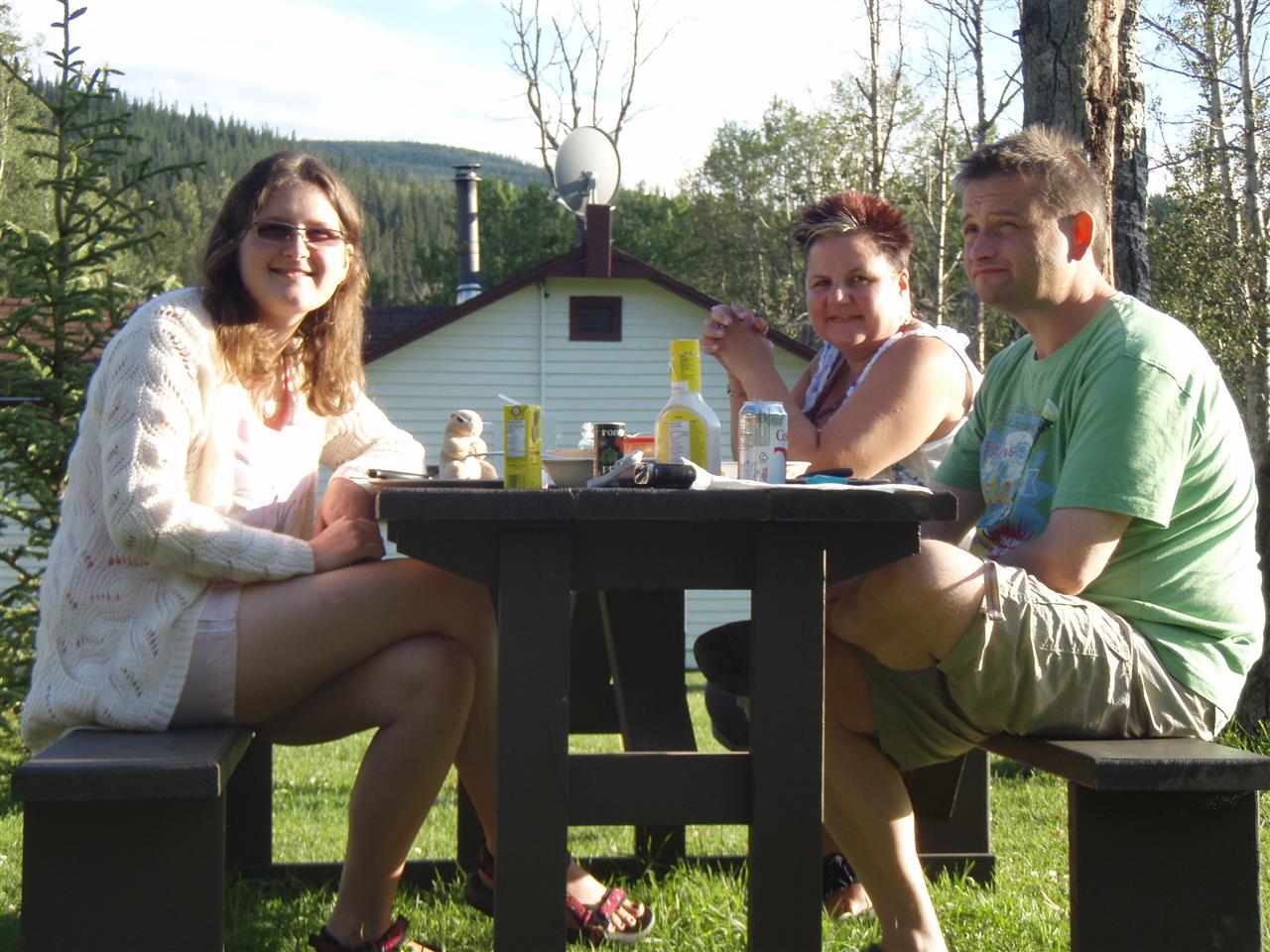 As the sun sets over the beautiful mountains, Ian leaps around the property Dongle in hand ( Ooh err Mrs ) trying to pick up a wi-fi signal.. If he succeeds you will be reading this sooner rather than later!

Anyhoo an exciting day tomorrow, we plan a rafting trip on the Abasanthe river.

Goodnight dear reader..keep yer hand on yer Dongle xxxx
---
Day 14 :Doggy day & Rafting through the Rockies. (Monday 5th August 2013 )
Day 15 :Tramway to Heaven & The Athabasca falls. (Tuesday 6th August 2013 )
Day 16 :Bear discovered on Mount Edith. (Wednesday 7th August 2013 )
Day 17 :The Ice fields & a beary good day.. (Thursday 8th August 2013 )
Day 18 :Kicking Ass on the Kicking horse.. (Friday 9th August 2013 )
Day 19 :Whistlers on the Kettle railroad. (Saturday 10th August 2013 )
Day 20 :Dusty Trails.. (Sunday 11th August 2013 )
Day 21 :Last day ..Canada & Back to good old USA. (Monday 12th August 2013 )
Day 22 :Sad times.. Seattle to Uk via Vancouver . (Tuesday 13th August 2013 )