Holiday USA and beyond - 2013
Day 1 : From Lovedean to Columbus Nebraska in 22 hours!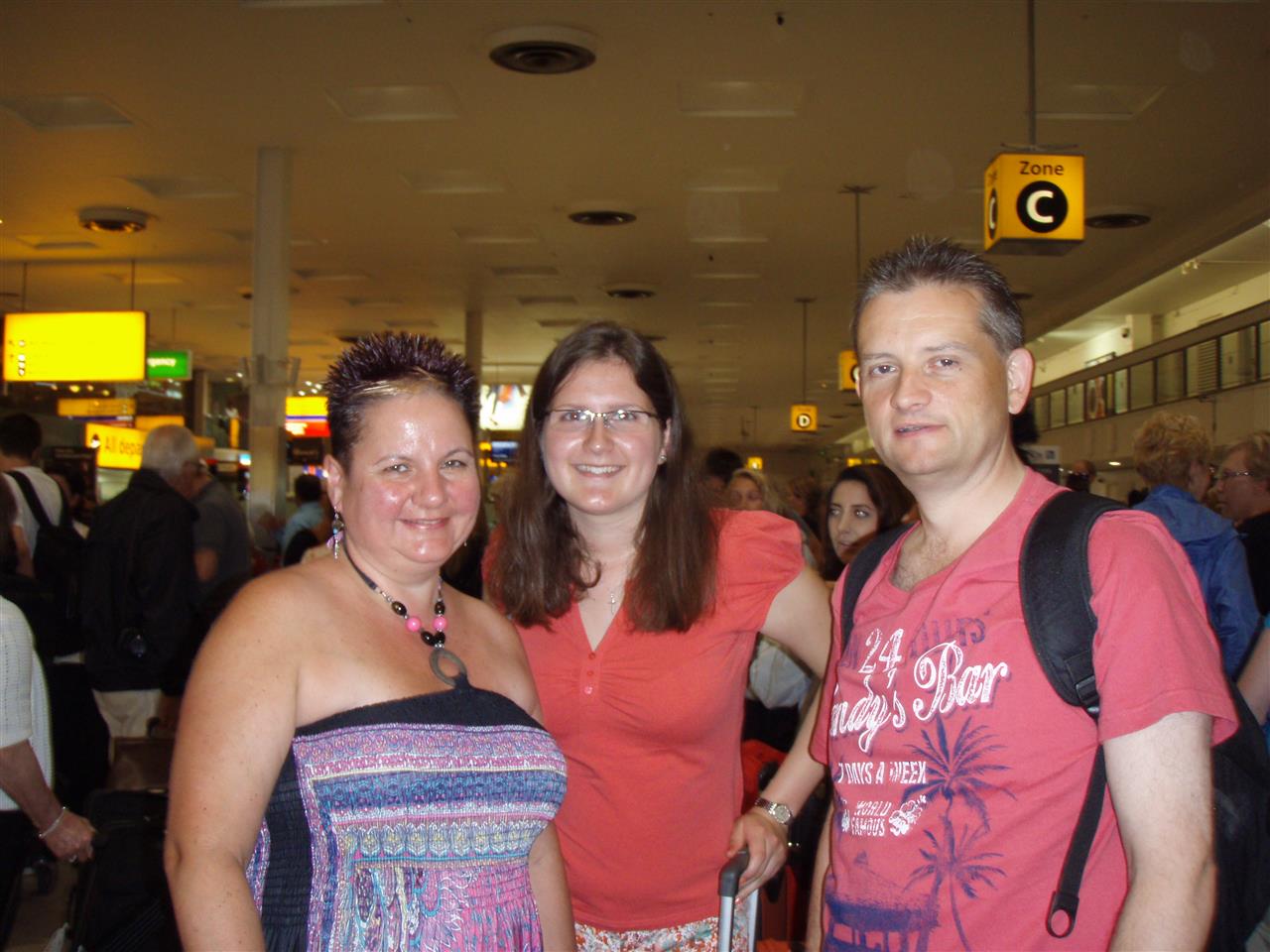 Our taxi arrived as promised & whizzed us to terminal 1 Heathrow, United Airlines take the prize for the most " Pointless queueing" on the planet. We eventually boarded our jet to Chicago..Due to a seating cock up I ended up seated next to a delightful Burmese Doctor lady who was full of cold,, Oh joy. Ians TV didn't work etc etc..You'd think things could only get better?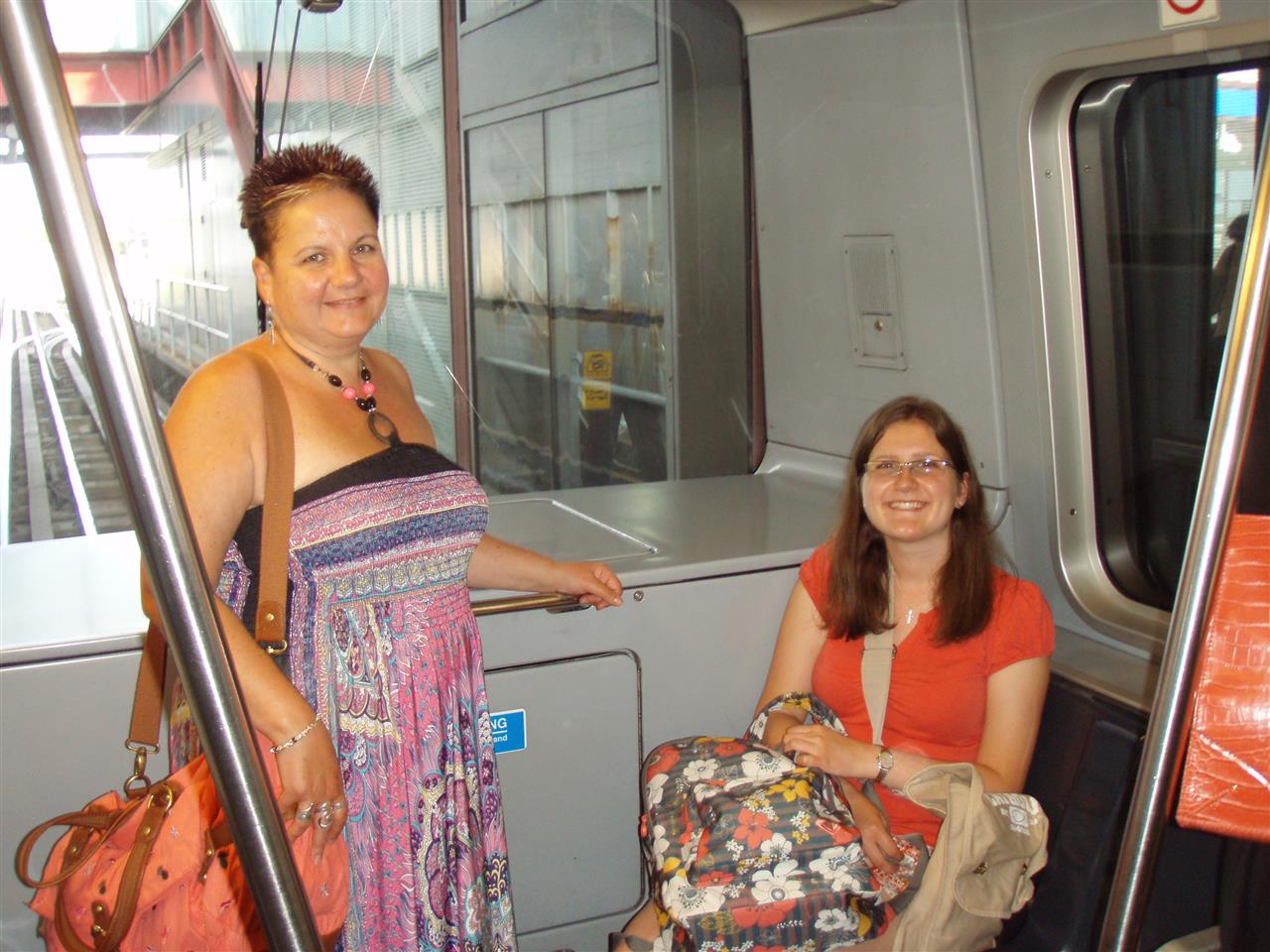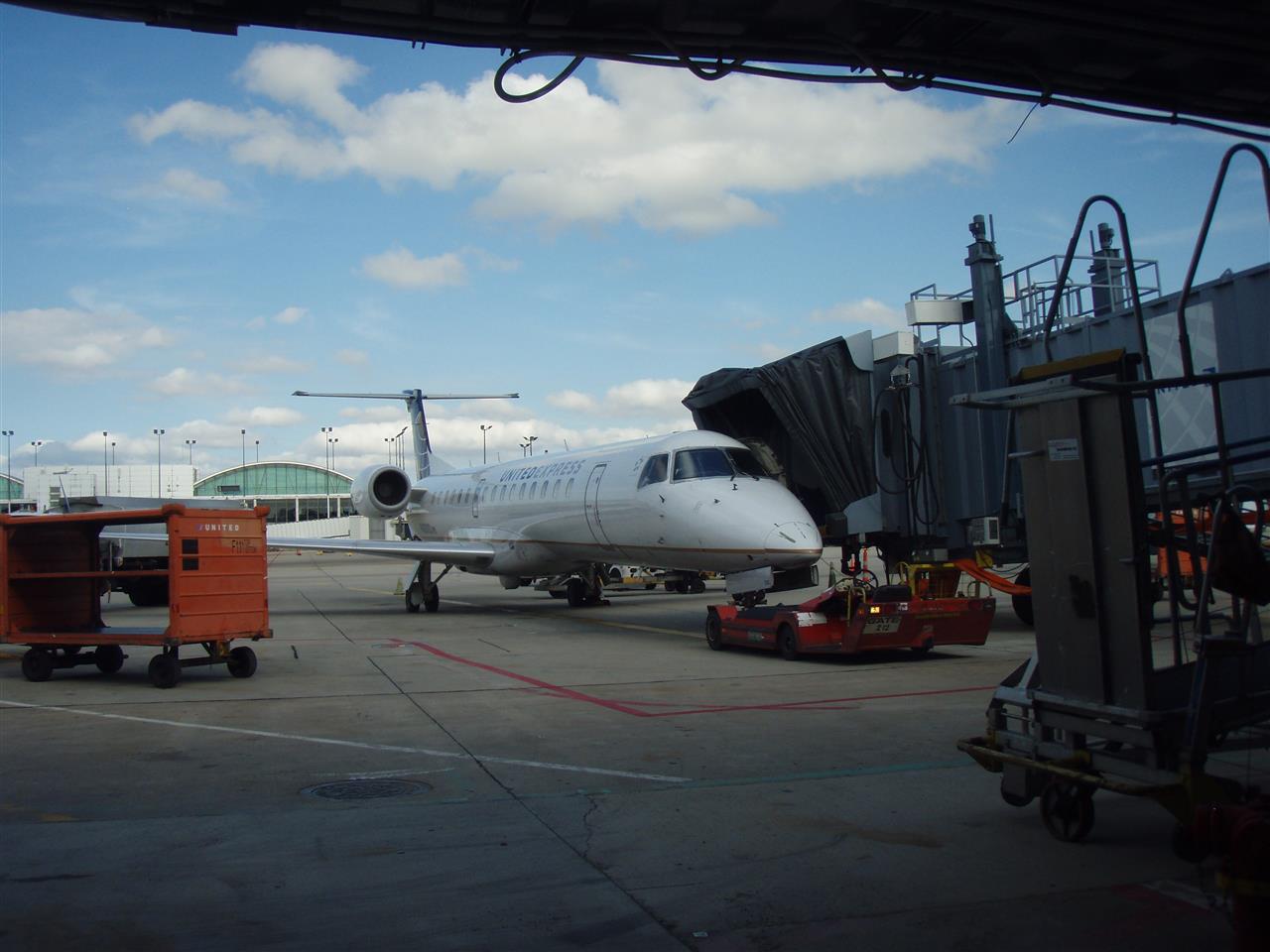 We left our big plane & made a mad dash to a tiny plane for the second leg of our journey, clearing customs , collecting our suitcases & re checking them ..Chaos,,The tiny plane was manned by a geriatric trolly dolly " Edith " Who gamely ..Mouthed along to the pre recorded Safety brief & served a selection of local beers & snacks from a miniscule trolley.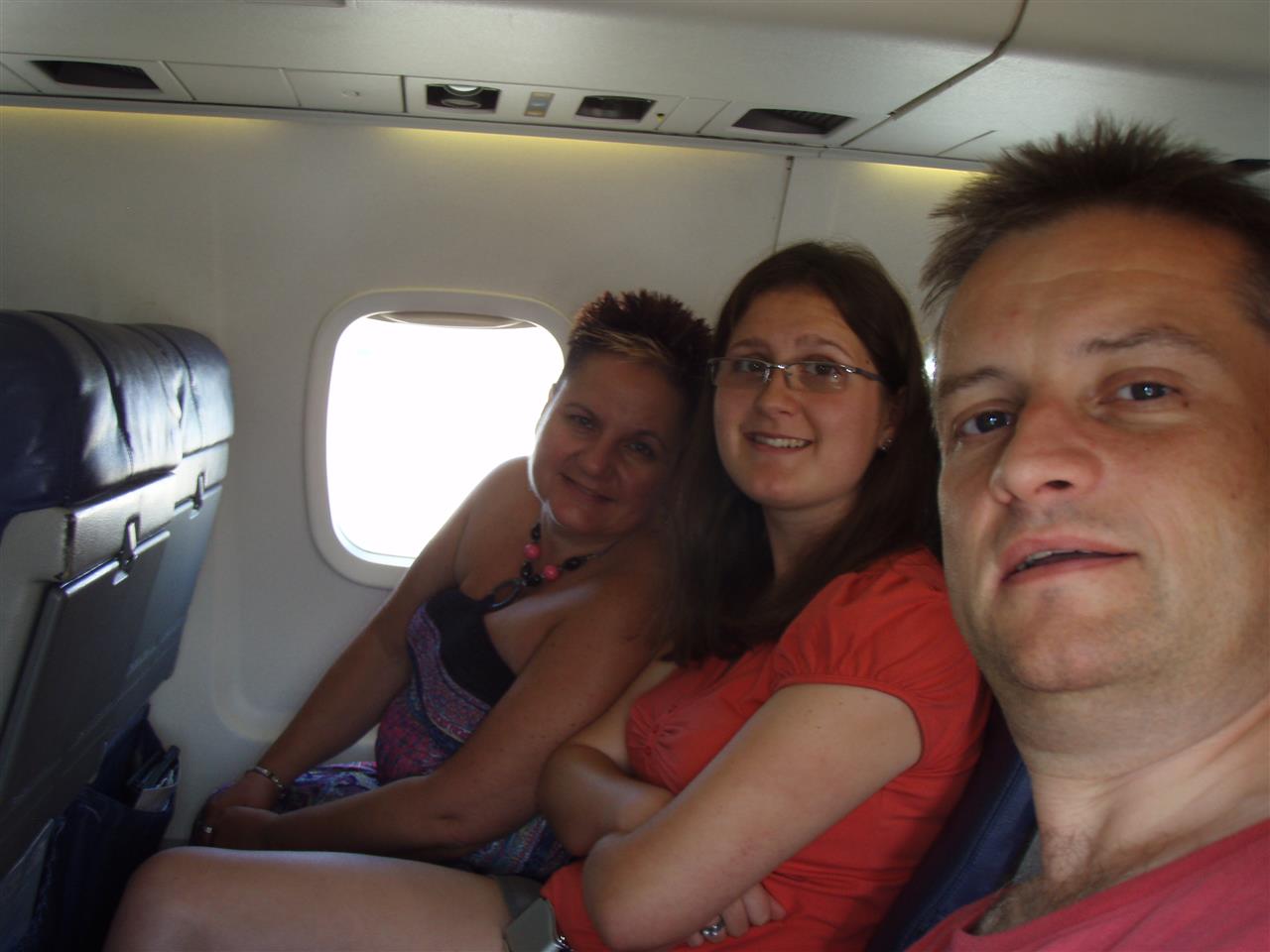 Hooray we are delivered safely to the tarmac in Omaha Nebraska,,with our 1,2.3 bags..Hang on we checked in 4...................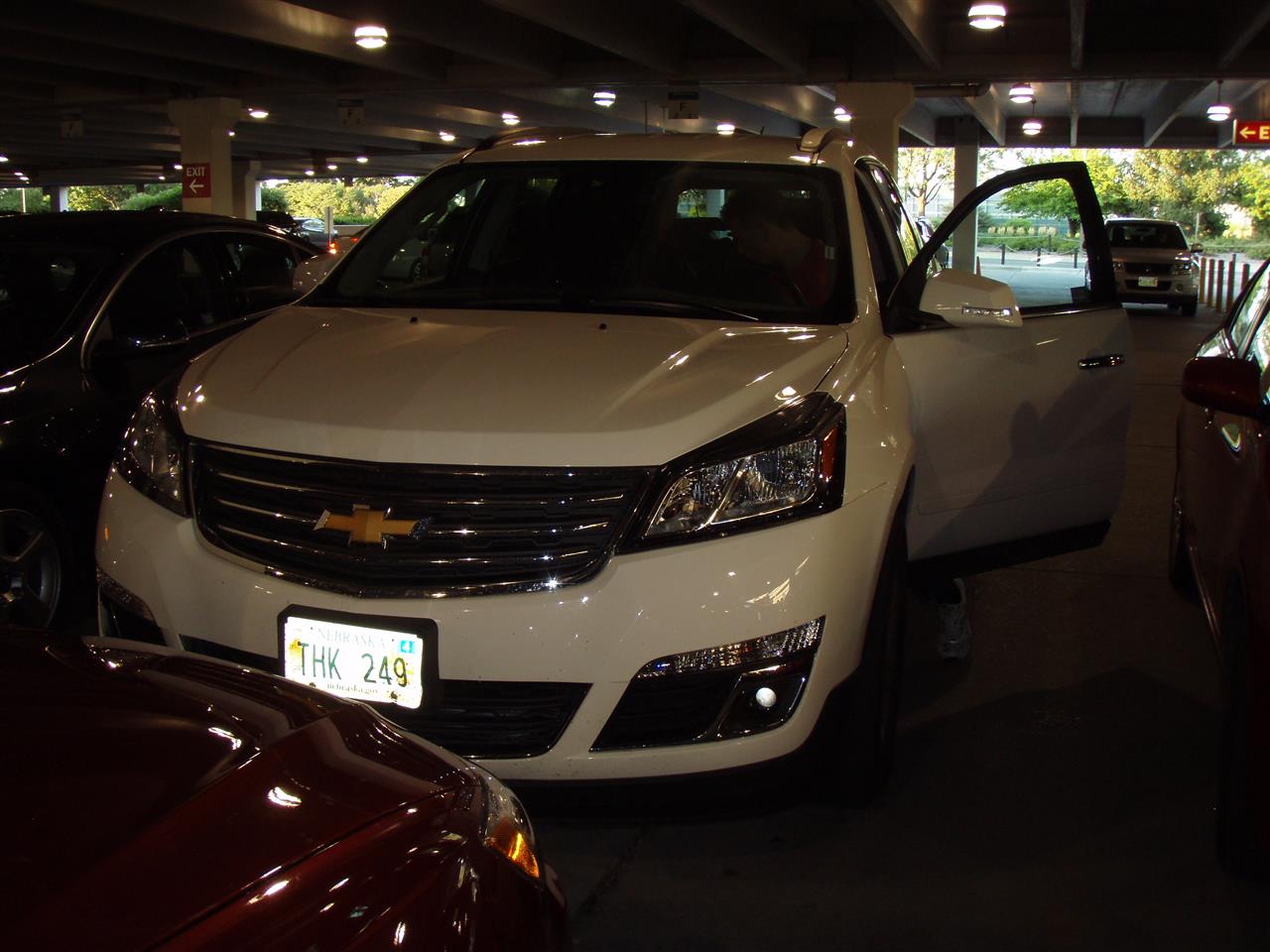 Car rentals appear to have a set of " Taxes " we are expected to pay without explanation..12 yr old Josh our happy assistant had no idea what these related to & with lack of a supervisor, or adult we begrudgingly paid,, Ian will do battle on our return : )

The car has no centre rear seat & min will enjoy a view of the back of Ians head for the next 3000 miles.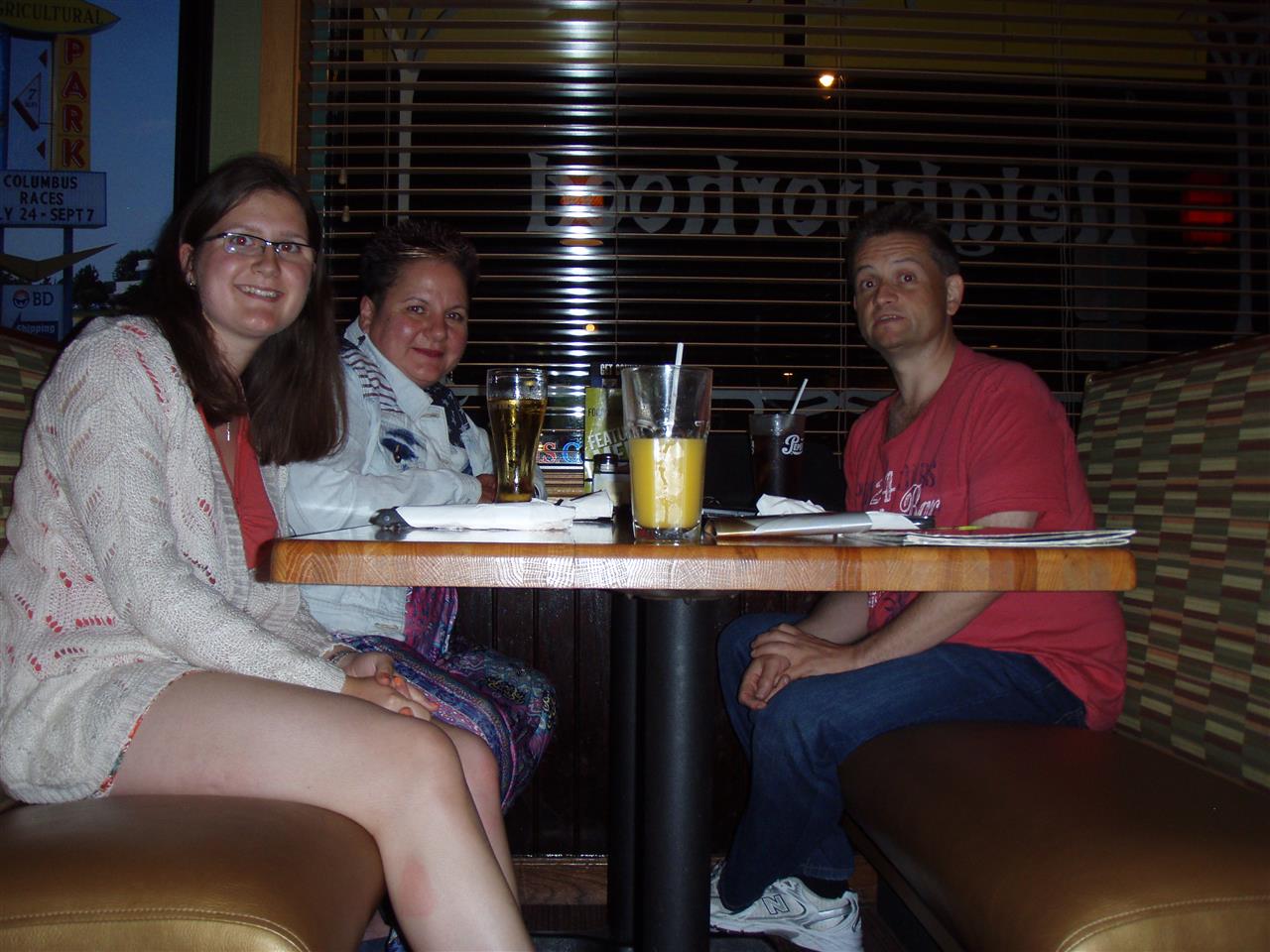 To us its now 04.27 & we are having dinner in Applebys In Columbus Nebraska ..Wherever the Hell that is!

Goodnight reader xx

We await the delivery of our missing case overnight, Lets wait & see how that works out..
---
Show all days on one page (a long download!)
Day 2 :Following the The Sandhills scenic route to Mullen.. (Wednesday 24th July 2013 )
Day 3 :Tanking up the Middle Loup..and an Elks penis! (Thursday 25th July 2013 )
Day 4 :Taking the Oregon Trail with prairie dogs, Simples! (Friday 26th July 2013 )
Day 5 :Wind caves & a drive through Bison country. (Saturday 27th July 2013 )
Day 6 :4 years of Marriage..with Calamity Jane & Wild Bill Hickock (Sunday 28th July 2013 )
Day 7 :Bear Country USA to the Badlands.. (Monday 29th July 2013 )
Day 8 :Across the prairies to Bismarck .. (Tuesday 30th July 2013 )
Day 9 :Fracking Hell in Wiliston. (Wednesday 31st July 2013 )
Day 10 :Into Canada without a hitch & a night in Moose Jaw. (Thursday 1st August 2013 )
Day 11 :Moose Jaw to North Battleford and thats about it! (Friday 2nd August 2013 )
Day 12 :Plenty of Moo's but No Moose. (Saturday 3rd August 2013 )
Day 13 :Cabin in the woods .. (Sunday 4th August 2013 )
Day 14 :Doggy day & Rafting through the Rockies. (Monday 5th August 2013 )
Day 15 :Tramway to Heaven & The Athabasca falls. (Tuesday 6th August 2013 )
Day 16 :Bear discovered on Mount Edith. (Wednesday 7th August 2013 )
Day 17 :The Ice fields & a beary good day.. (Thursday 8th August 2013 )
Day 18 :Kicking Ass on the Kicking horse.. (Friday 9th August 2013 )
Day 19 :Whistlers on the Kettle railroad. (Saturday 10th August 2013 )
Day 20 :Dusty Trails.. (Sunday 11th August 2013 )
Day 21 :Last day ..Canada & Back to good old USA. (Monday 12th August 2013 )
Day 22 :Sad times.. Seattle to Uk via Vancouver . (Tuesday 13th August 2013 )