Holiday USA and beyond - 2013

Show all days on one page (a long download!)
Day 1 :From Lovedean to Columbus Nebraska in 22 hours! (Tuesday 23rd July 2013 )
Day 2 :Following the The Sandhills scenic route to Mullen.. (Wednesday 24th July 2013 )
Day 3 :Tanking up the Middle Loup..and an Elks penis! (Thursday 25th July 2013 )
Day 4 :Taking the Oregon Trail with prairie dogs, Simples! (Friday 26th July 2013 )
Day 5 :Wind caves & a drive through Bison country. (Saturday 27th July 2013 )
Day 6 :4 years of Marriage..with Calamity Jane & Wild Bill Hickock (Sunday 28th July 2013 )
Day 7 :Bear Country USA to the Badlands.. (Monday 29th July 2013 )
Day 8 :Across the prairies to Bismarck .. (Tuesday 30th July 2013 )
Day 9 :Fracking Hell in Wiliston. (Wednesday 31st July 2013 )
Day 10 :Into Canada without a hitch & a night in Moose Jaw. (Thursday 1st August 2013 )
Day 11 :Moose Jaw to North Battleford and thats about it! (Friday 2nd August 2013 )
Day 12 :Plenty of Moo's but No Moose. (Saturday 3rd August 2013 )
Day 13 :Cabin in the woods .. (Sunday 4th August 2013 )
Day 14 :Doggy day & Rafting through the Rockies. (Monday 5th August 2013 )
Day 15 :Tramway to Heaven & The Athabasca falls. (Tuesday 6th August 2013 )
Day 16 :Bear discovered on Mount Edith. (Wednesday 7th August 2013 )
Day 17 :The Ice fields & a beary good day.. (Thursday 8th August 2013 )
Day 18 :Kicking Ass on the Kicking horse.. (Friday 9th August 2013 )
Day 19 :Whistlers on the Kettle railroad. (Saturday 10th August 2013 )
Day 20 :Dusty Trails.. (Sunday 11th August 2013 )
Day 21 :Last day ..Canada & Back to good old USA. (Monday 12th August 2013 )

Day 22 : Sad times.. Seattle to Uk via Vancouver .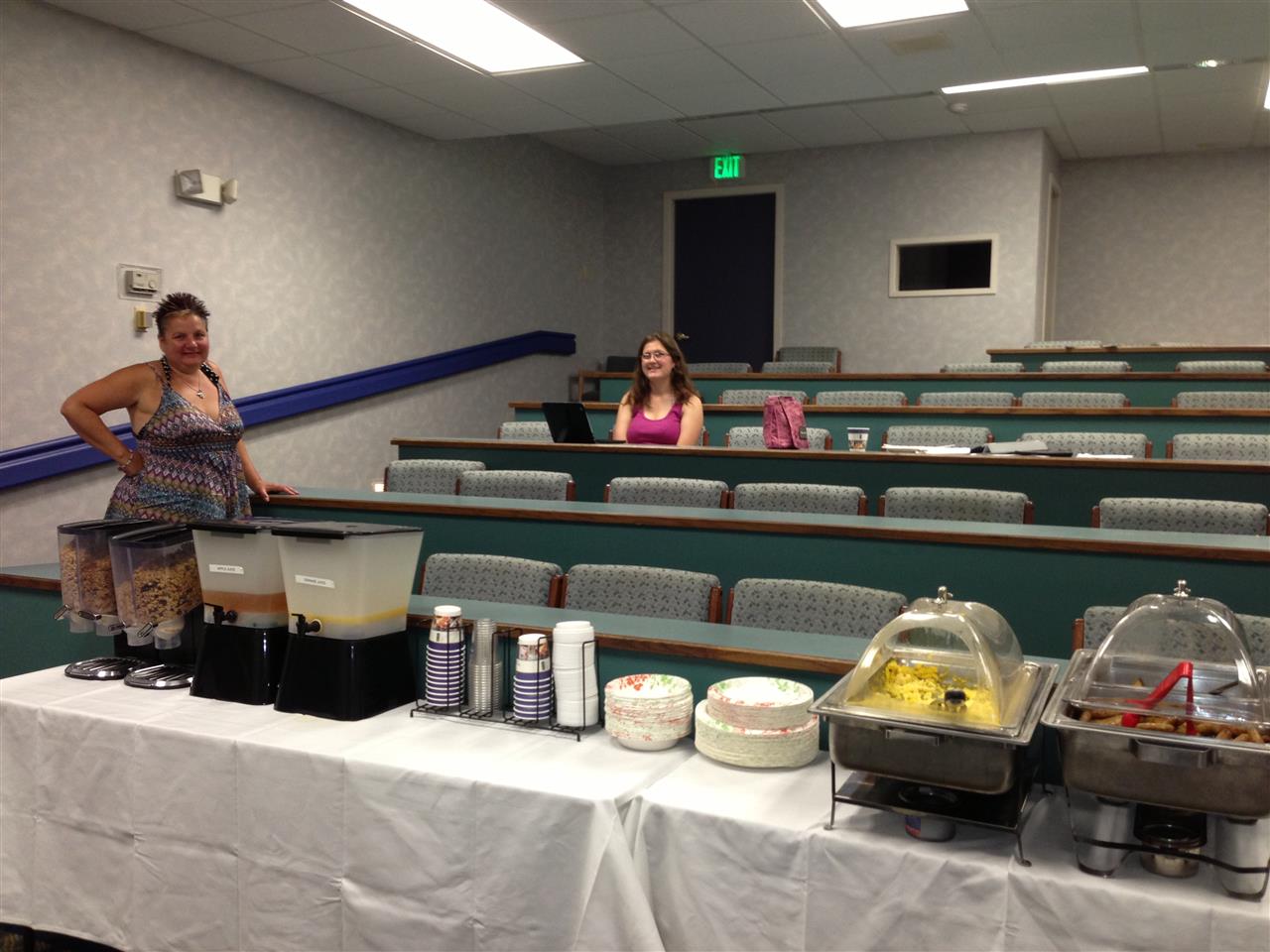 Nothing wrong with our Best Western..They were having a convention so breakfast overspilled into a lecture hall..all very bizzare : S
We had an hour to spare and once again lucked in with the weather, the sun was shining although the pool was in shade at 10am.. I checked out the hot boys poolside.......Unfortunately Ian got in the way .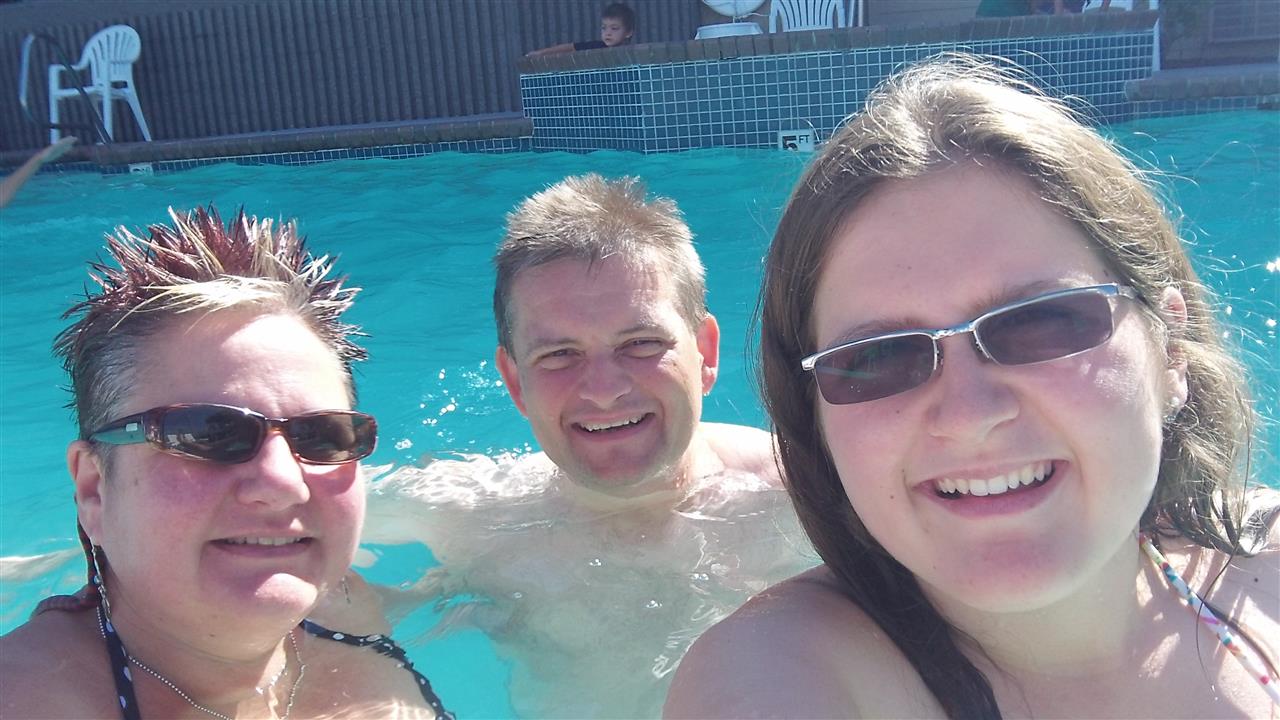 Cases closed, we enjoyed our last relaxing hour splashing around.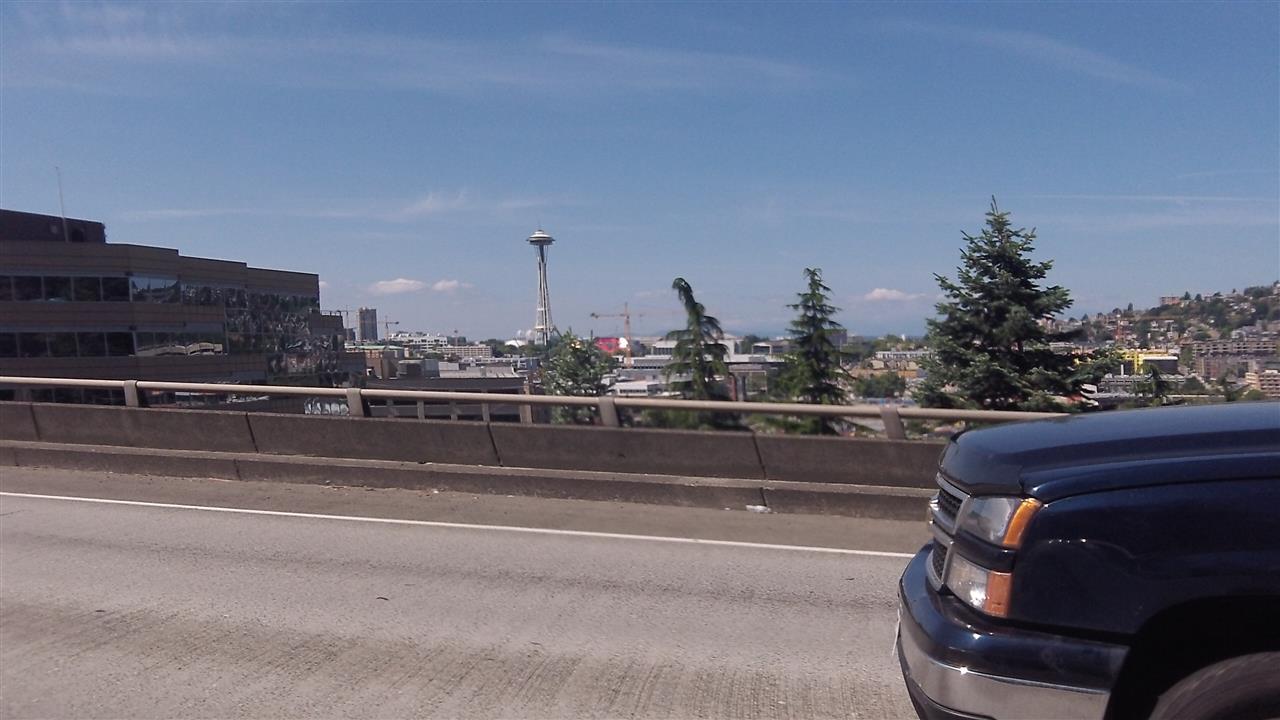 Ian had managed to run the petrol tank almost dry, as the car was to be returned empty..15 miles out we got cold feet & bought $5 of gas to see us safely to the airport.
We got close to the Seattle Tower.. It seems so long ago that we ate an anniversary ( almost ) dinner in their revolving restaurant..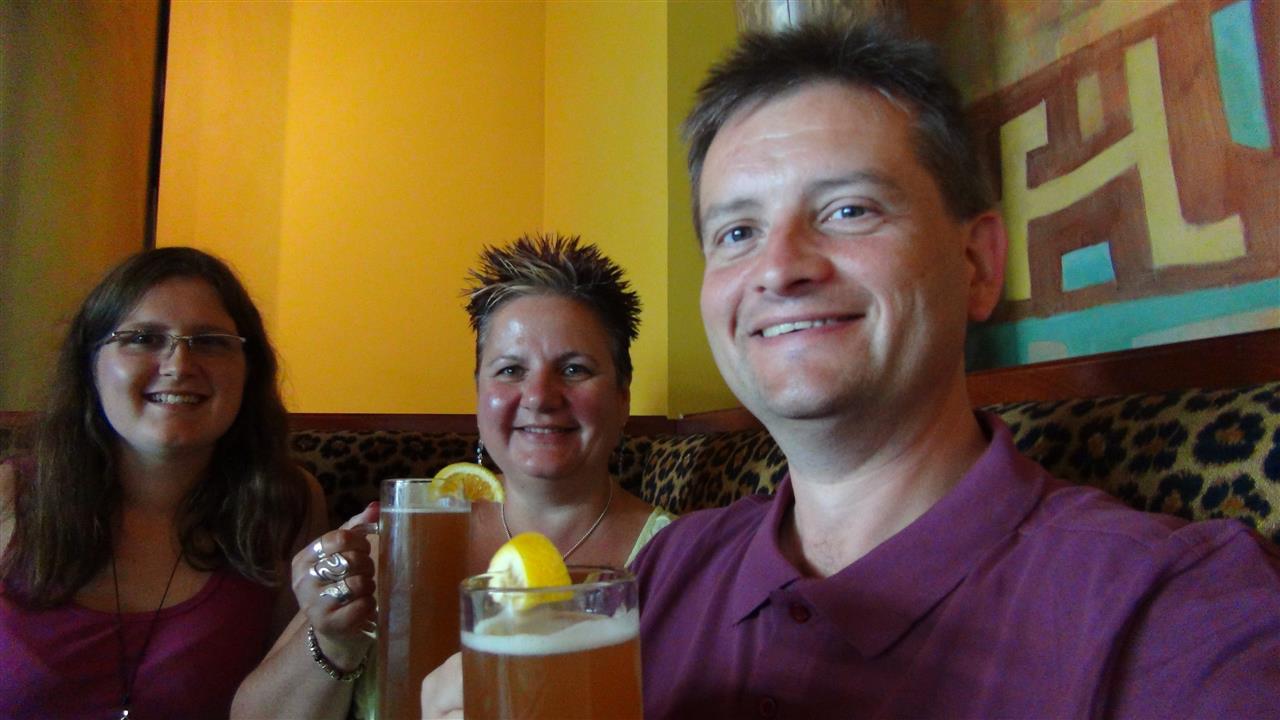 All checked in , we are travelling Air Canada home & they seem much more organized than manky United Airlines.

So off to the Africa Lounge for a beer & a burger before our flight to Vancouver & a change of plane to Heathrow.

Well dear reader.. See you when the fog lifts xxx
---