Holiday USA and beyond - 2013

Show all days on one page (a long download!)
Day 1 :From Lovedean to Columbus Nebraska in 22 hours! (Tuesday 23rd July 2013 )
Day 2 :Following the The Sandhills scenic route to Mullen.. (Wednesday 24th July 2013 )
Day 3 :Tanking up the Middle Loup..and an Elks penis! (Thursday 25th July 2013 )
Day 4 :Taking the Oregon Trail with prairie dogs, Simples! (Friday 26th July 2013 )

Day 5 : Wind caves & a drive through Bison country.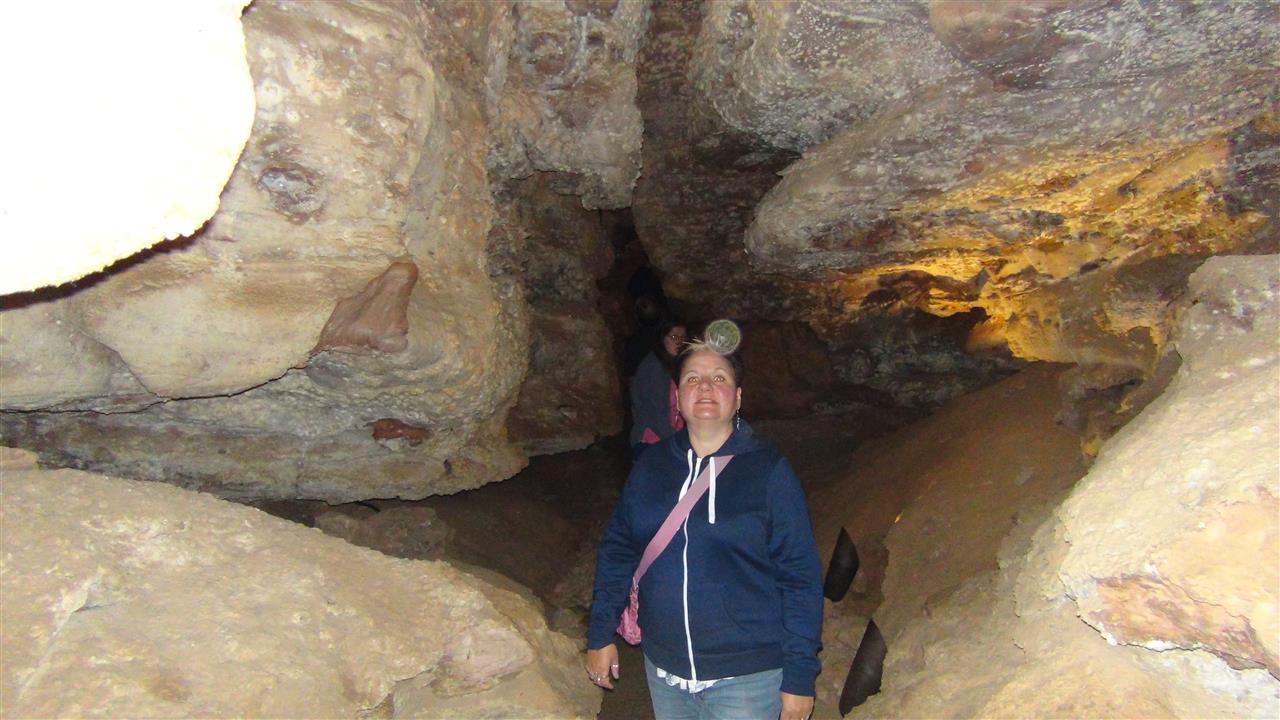 Wind Caves National park is the home to Wind Caves & Jewel Caves. We opted for a gentle down hill stroll via the natural cave entrance, as opposed to the daily 4 hour crawl thru tour!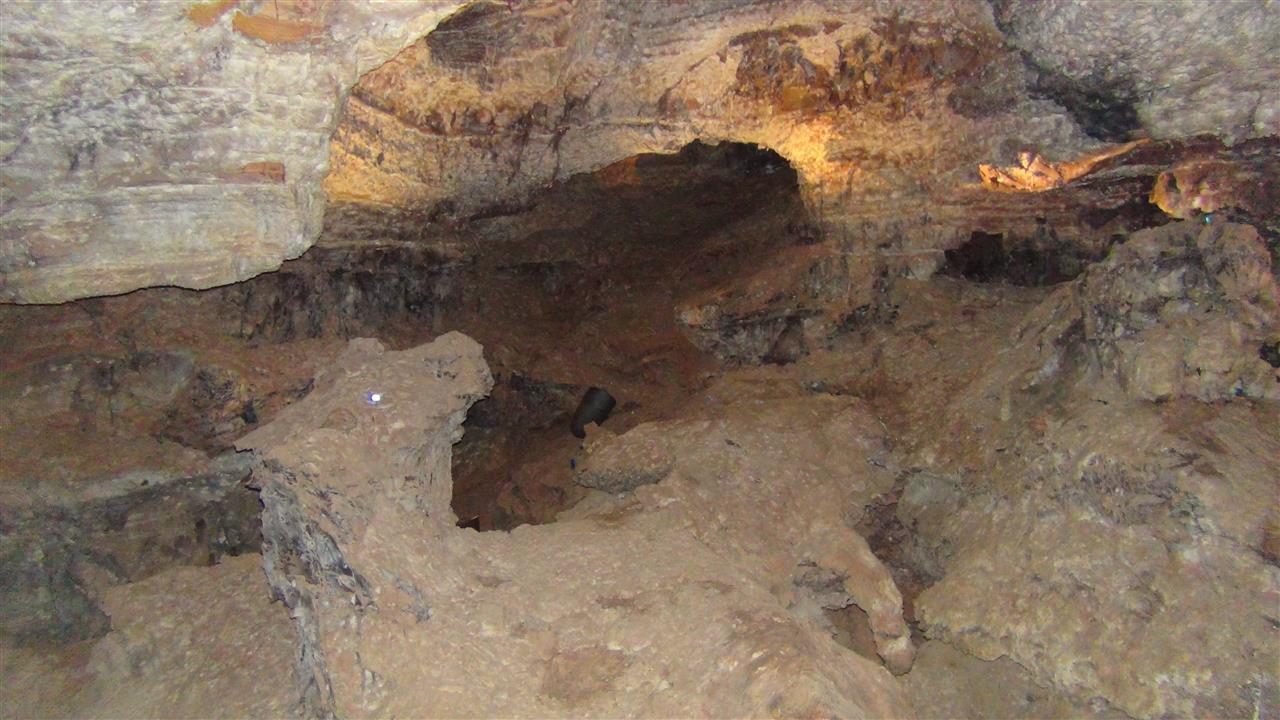 The massive cave system is thought to be only 5% discovered, so far 140 miles of tunnel over 3 levels have been mapped! The entire site is only about a mile square!!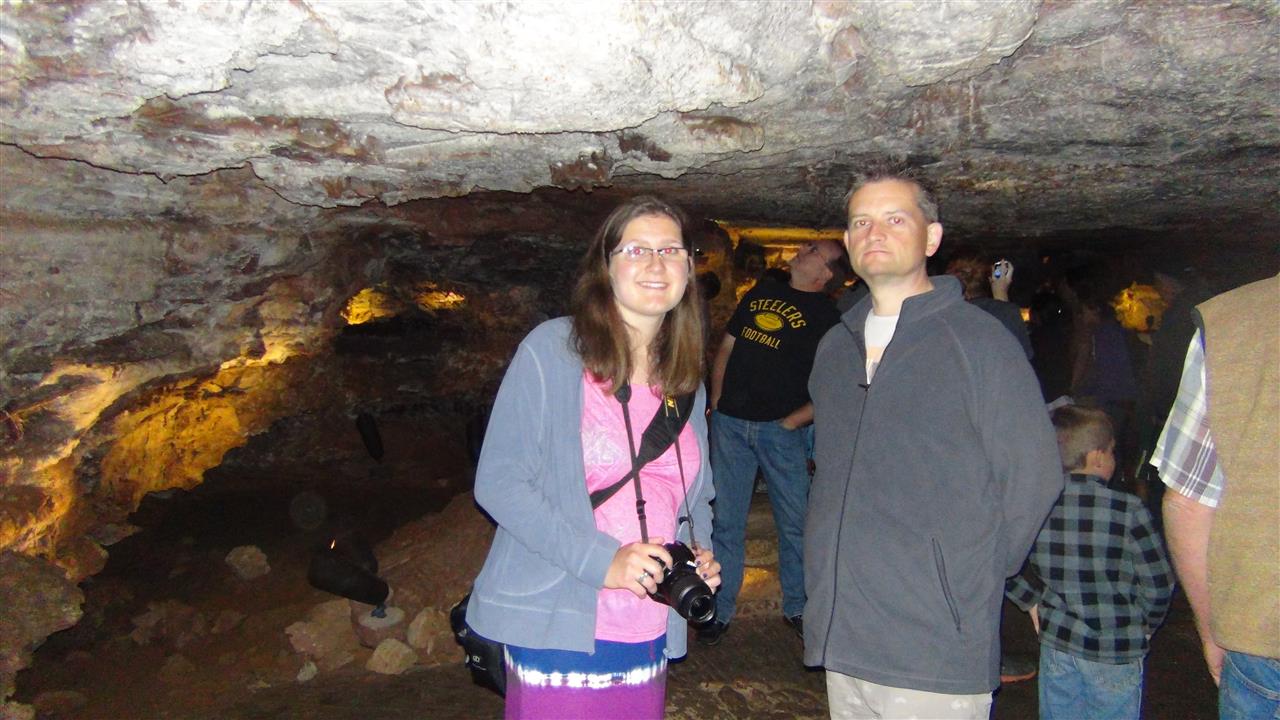 Our annoyingly chipper Ranger tour guide April , led our expedition..
She told how in the 1850's, hunters discovered a natural hole through which a great wind could be felt.. Later came 16 yr old Alvin McDonald who set out to map the caves, Armed with no more than a candle & a ball of string , which he let out to guide his way home, Alvin in his short life mapped 7-9 miles of the caves.
Alvin died of Typhoid at the young age of 20.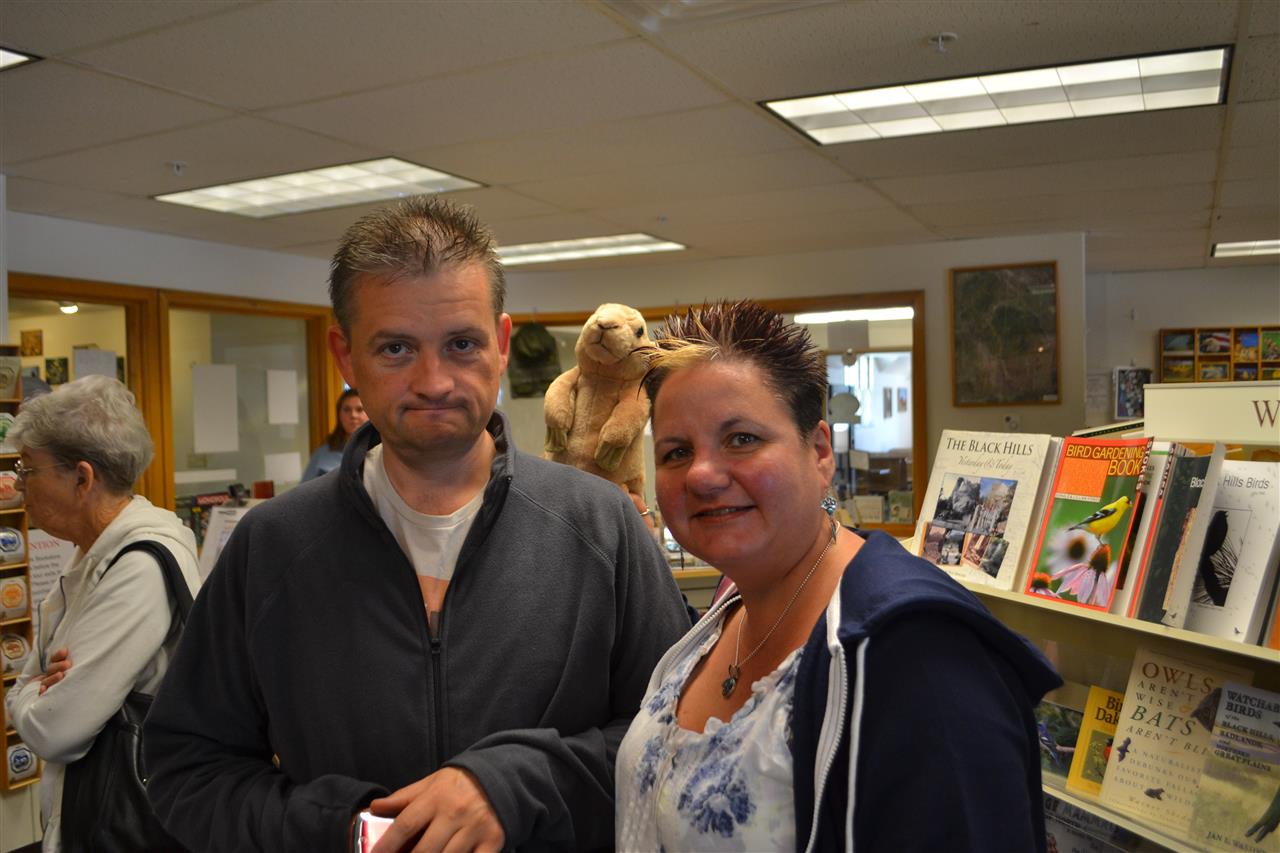 Seems those pesky Meer cat / Prairie dogs are photo bombing innocent book shop visitors!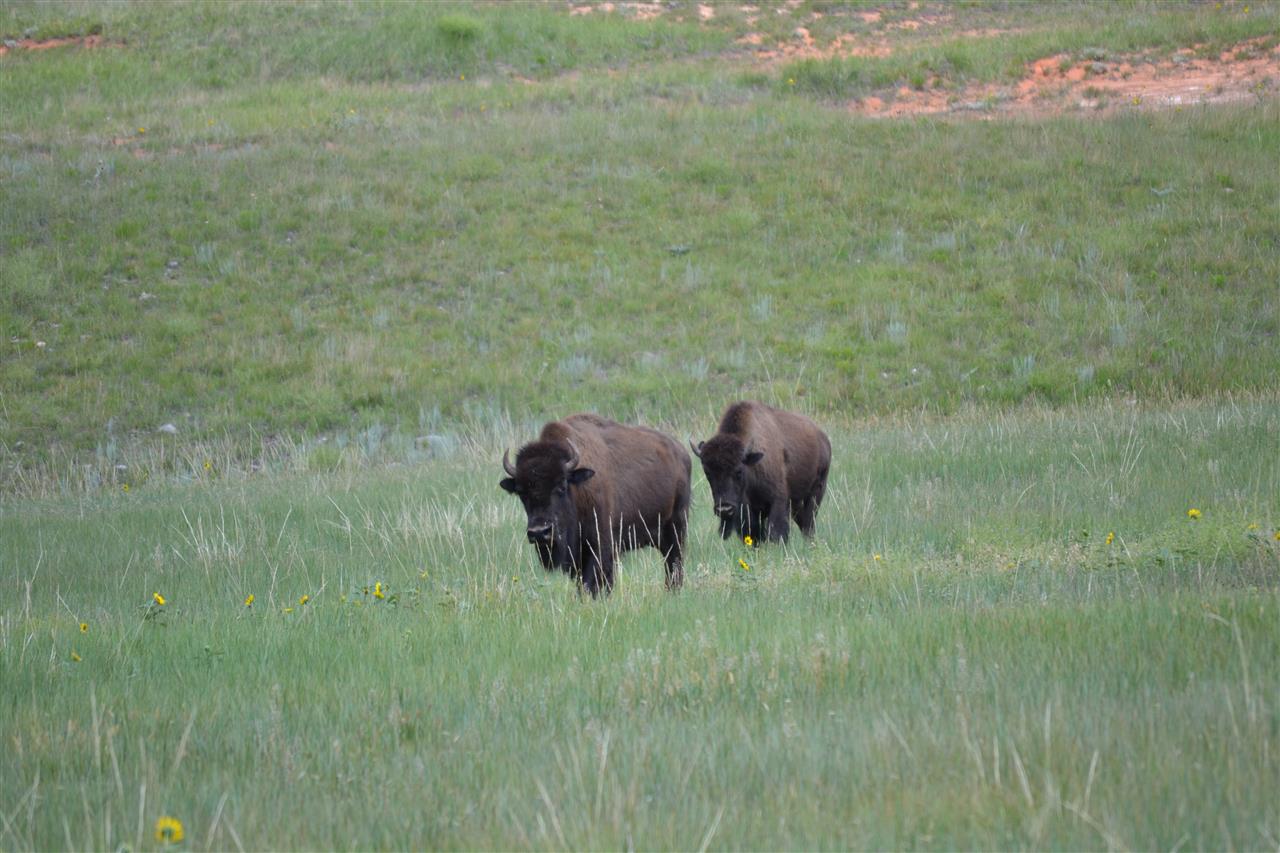 Upon Aprils advice we headed offroad in search of Elks.. But we soon stumbled into a herd of Bison.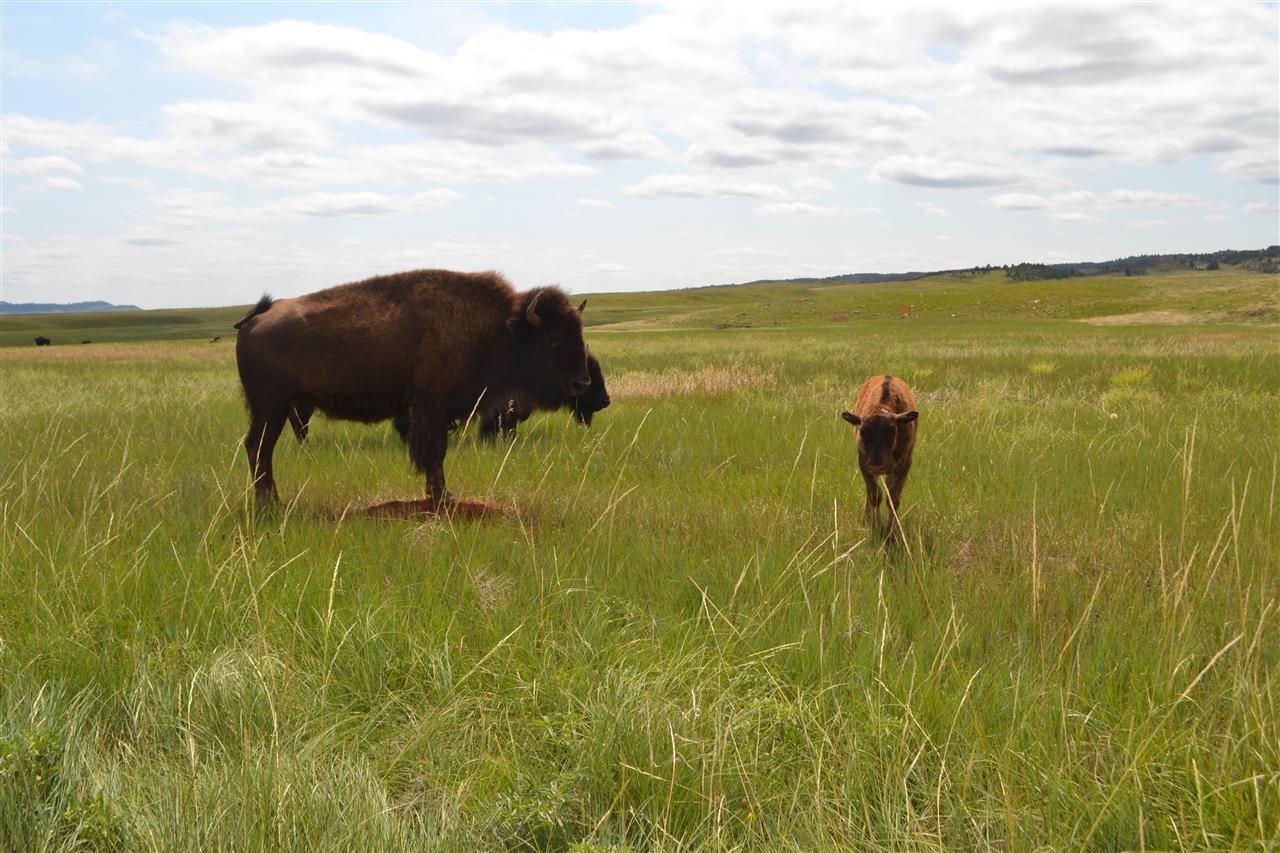 This year marks the 100th anniversary , of the re-introduction of Bison on the Black Hills prairie.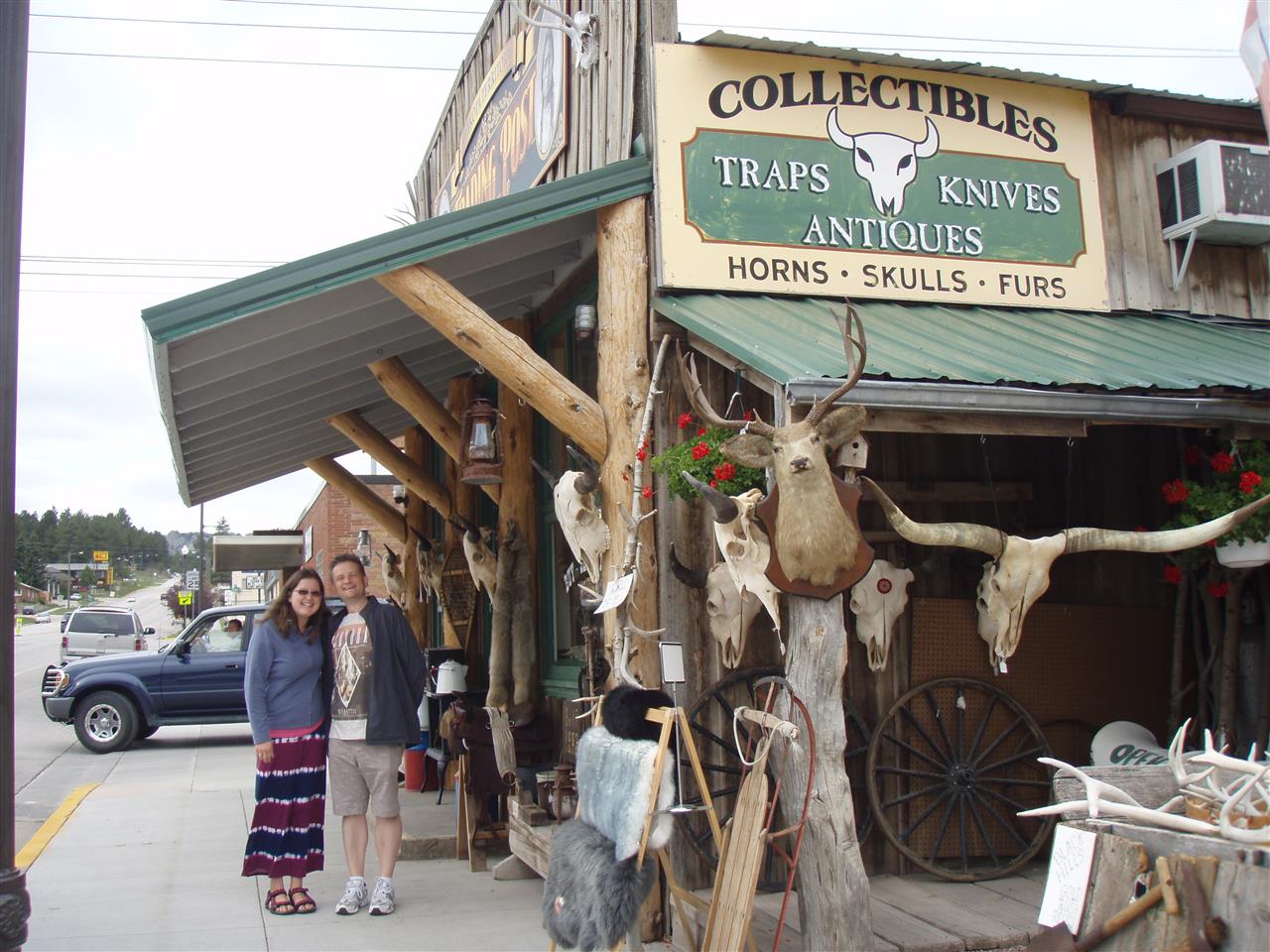 After the scorching heat the mid west has endured over the past weeks, we have arrived to unseasonably chilly temperatures.
Instead of the pool we explored Custers trendy shops !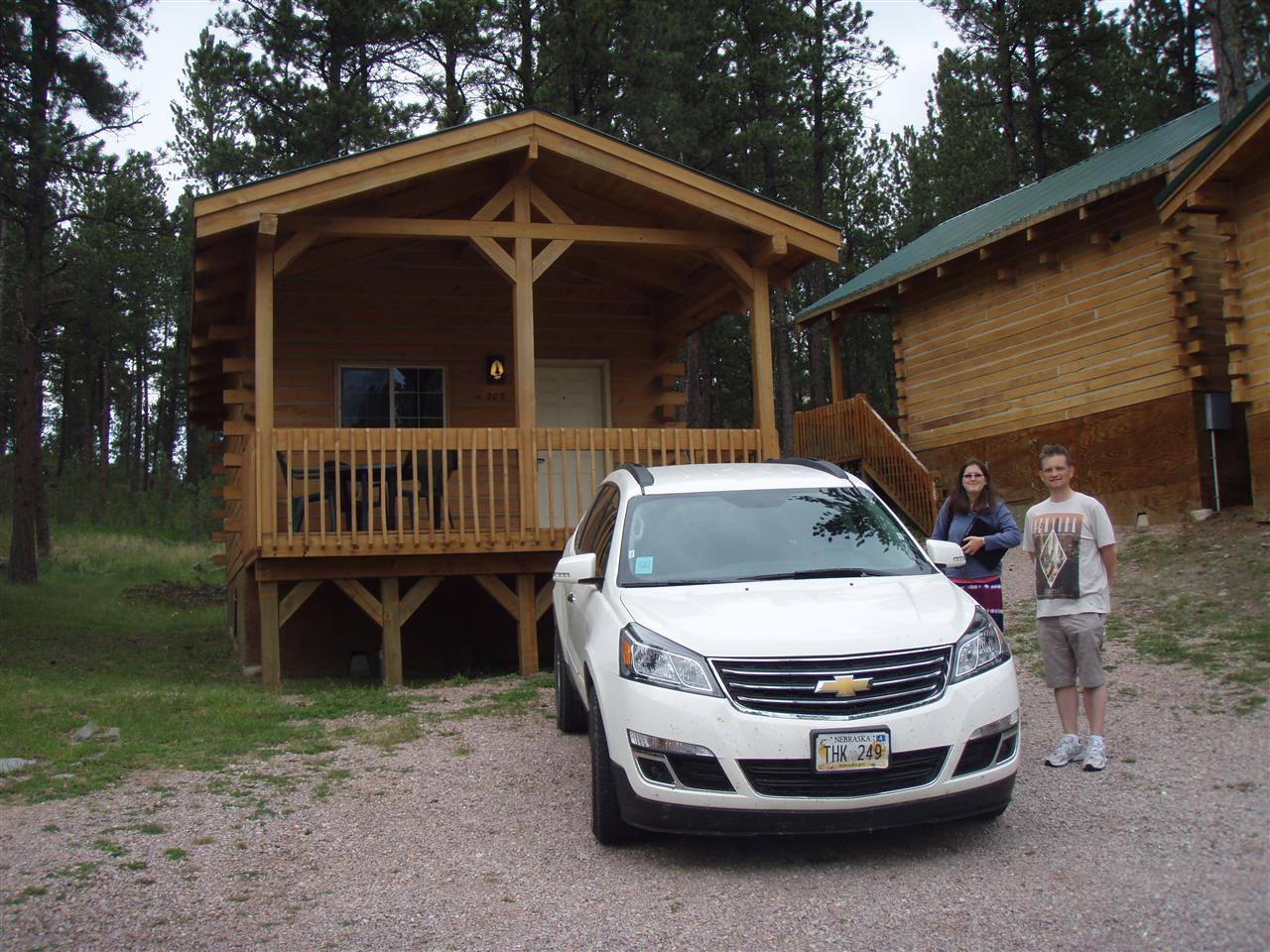 This is our cabin.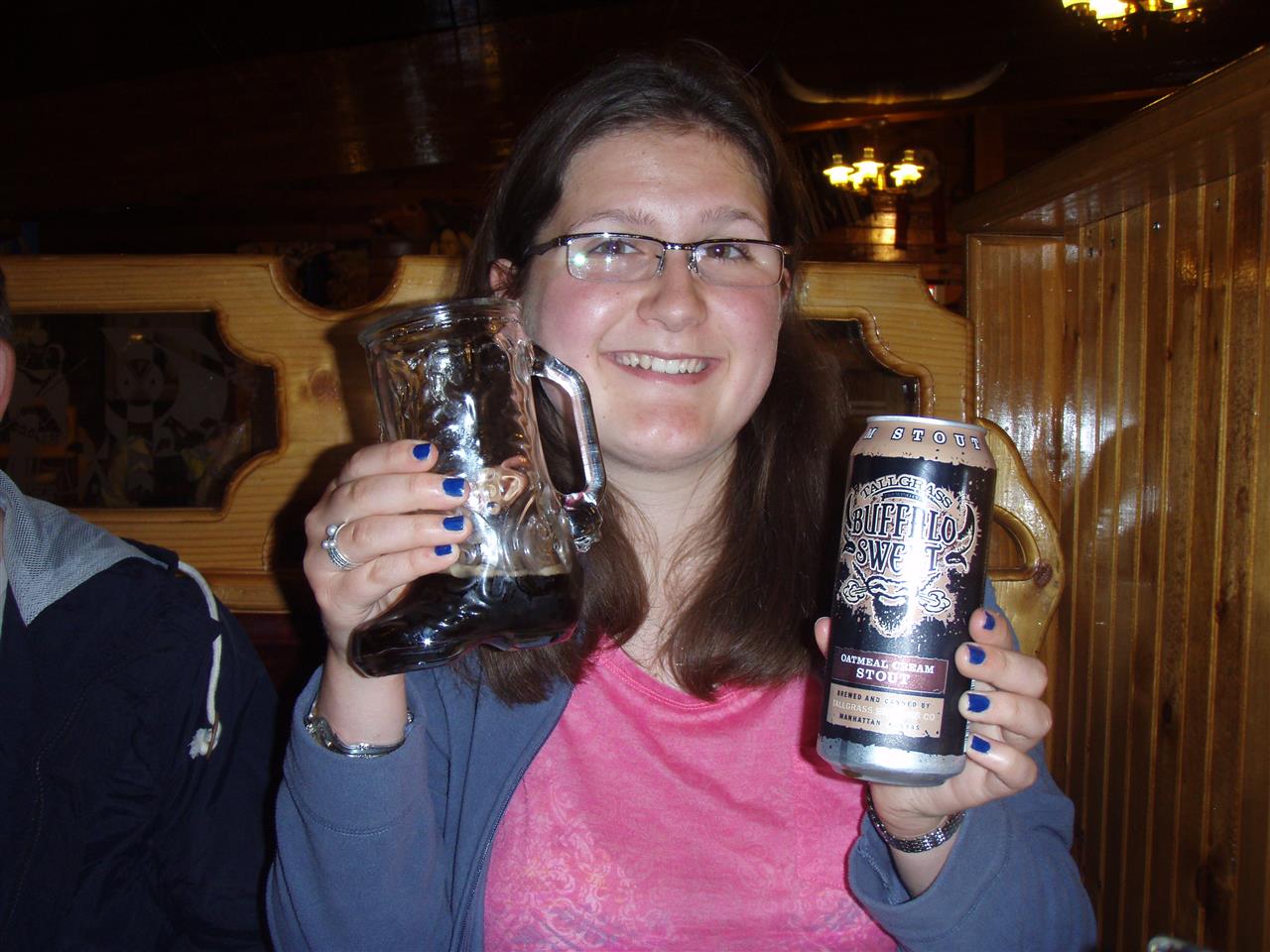 And from the drinks menu tonight, we bring you "Buffalow Sweat",,,hmm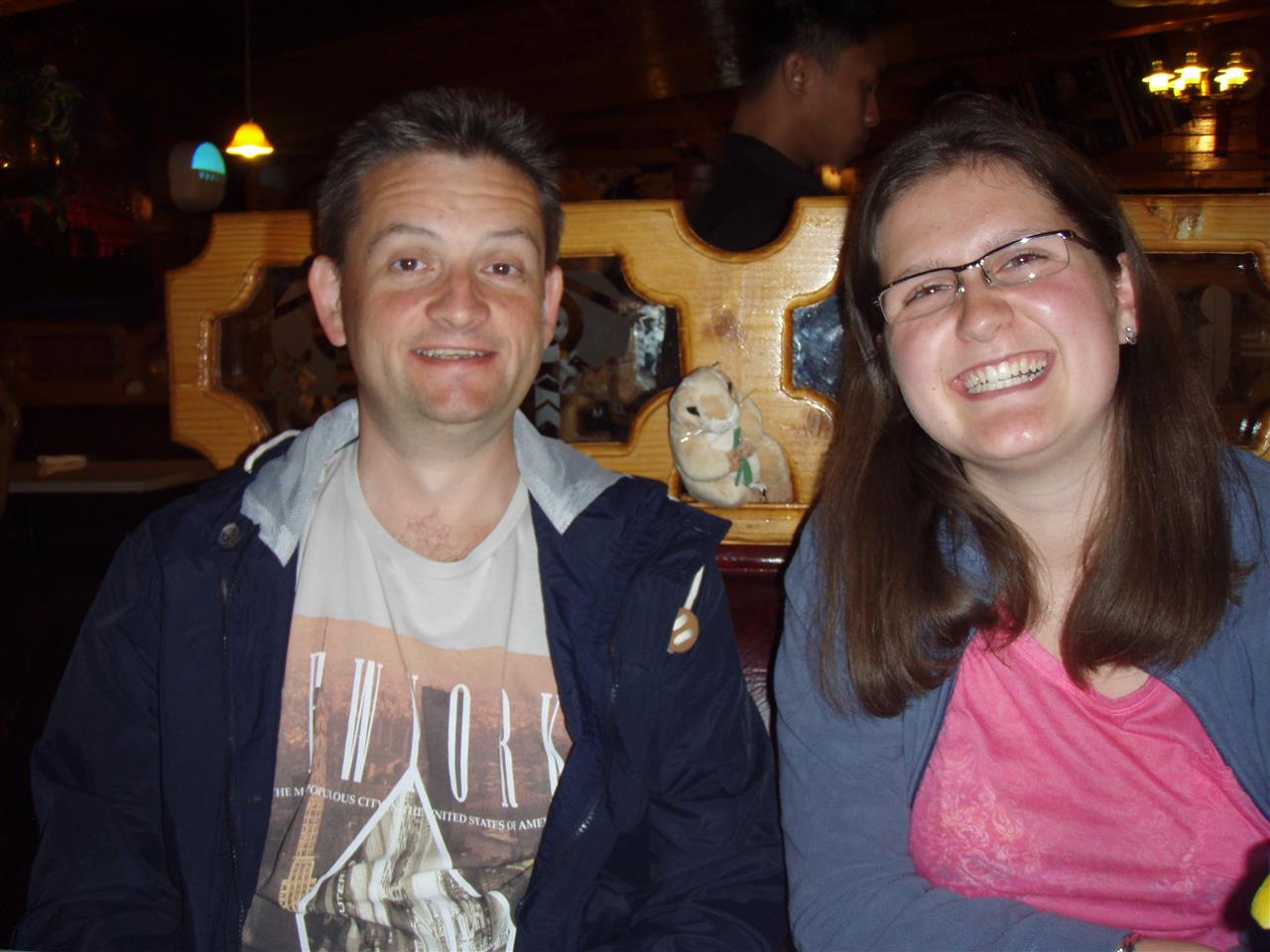 Dinner at the Cattlemans Cafe..a big success..Ian says his Pepper corn & gorgonzola steak was the BEST ever!!!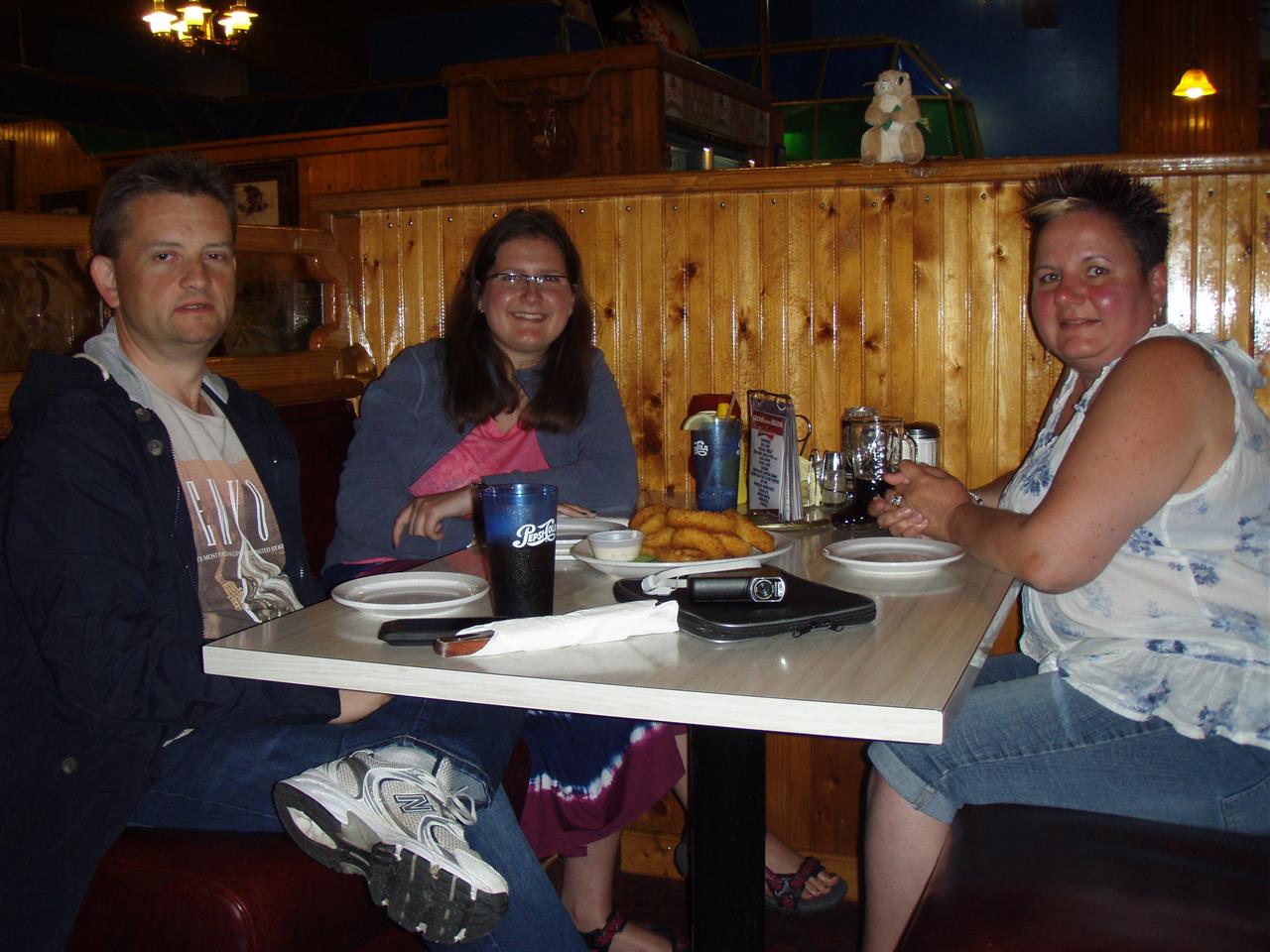 Back at Chez cabin we have put the heating on . We contemplate leaving Custer tomorrow & heading North to Deadwood. We have missed the Sturges Motorcycle rally by 1 week, but the town is gearing up for its annual influx of hairy bikers & their husbands ..

Goodnight happy reader. xxx

Suitcase update, we can now up load the position of Ians suitcase remotely ,as all the shaking about has activated Ians GPS gadget, It left Rekyavic at 10am & is due to land in Toronto 2pm local time..Its almost within our grasp, I will be glad to get my underwear back!
---
Day 6 :4 years of Marriage..with Calamity Jane & Wild Bill Hickock (Sunday 28th July 2013 )
Day 7 :Bear Country USA to the Badlands.. (Monday 29th July 2013 )
Day 8 :Across the prairies to Bismarck .. (Tuesday 30th July 2013 )
Day 9 :Fracking Hell in Wiliston. (Wednesday 31st July 2013 )
Day 10 :Into Canada without a hitch & a night in Moose Jaw. (Thursday 1st August 2013 )
Day 11 :Moose Jaw to North Battleford and thats about it! (Friday 2nd August 2013 )
Day 12 :Plenty of Moo's but No Moose. (Saturday 3rd August 2013 )
Day 13 :Cabin in the woods .. (Sunday 4th August 2013 )
Day 14 :Doggy day & Rafting through the Rockies. (Monday 5th August 2013 )
Day 15 :Tramway to Heaven & The Athabasca falls. (Tuesday 6th August 2013 )
Day 16 :Bear discovered on Mount Edith. (Wednesday 7th August 2013 )
Day 17 :The Ice fields & a beary good day.. (Thursday 8th August 2013 )
Day 18 :Kicking Ass on the Kicking horse.. (Friday 9th August 2013 )
Day 19 :Whistlers on the Kettle railroad. (Saturday 10th August 2013 )
Day 20 :Dusty Trails.. (Sunday 11th August 2013 )
Day 21 :Last day ..Canada & Back to good old USA. (Monday 12th August 2013 )
Day 22 :Sad times.. Seattle to Uk via Vancouver . (Tuesday 13th August 2013 )