Holiday USA and beyond - 2013

Show all days on one page (a long download!)
Day 1 :From Lovedean to Columbus Nebraska in 22 hours! (Tuesday 23rd July 2013 )
Day 2 :Following the The Sandhills scenic route to Mullen.. (Wednesday 24th July 2013 )
Day 3 :Tanking up the Middle Loup..and an Elks penis! (Thursday 25th July 2013 )
Day 4 :Taking the Oregon Trail with prairie dogs, Simples! (Friday 26th July 2013 )
Day 5 :Wind caves & a drive through Bison country. (Saturday 27th July 2013 )
Day 6 :4 years of Marriage..with Calamity Jane & Wild Bill Hickock (Sunday 28th July 2013 )
Day 7 :Bear Country USA to the Badlands.. (Monday 29th July 2013 )
Day 8 :Across the prairies to Bismarck .. (Tuesday 30th July 2013 )
Day 9 :Fracking Hell in Wiliston. (Wednesday 31st July 2013 )
Day 10 :Into Canada without a hitch & a night in Moose Jaw. (Thursday 1st August 2013 )
Day 11 :Moose Jaw to North Battleford and thats about it! (Friday 2nd August 2013 )
Day 12 :Plenty of Moo's but No Moose. (Saturday 3rd August 2013 )
Day 13 :Cabin in the woods .. (Sunday 4th August 2013 )
Day 14 :Doggy day & Rafting through the Rockies. (Monday 5th August 2013 )

Day 15 : Tramway to Heaven & The Athabasca falls.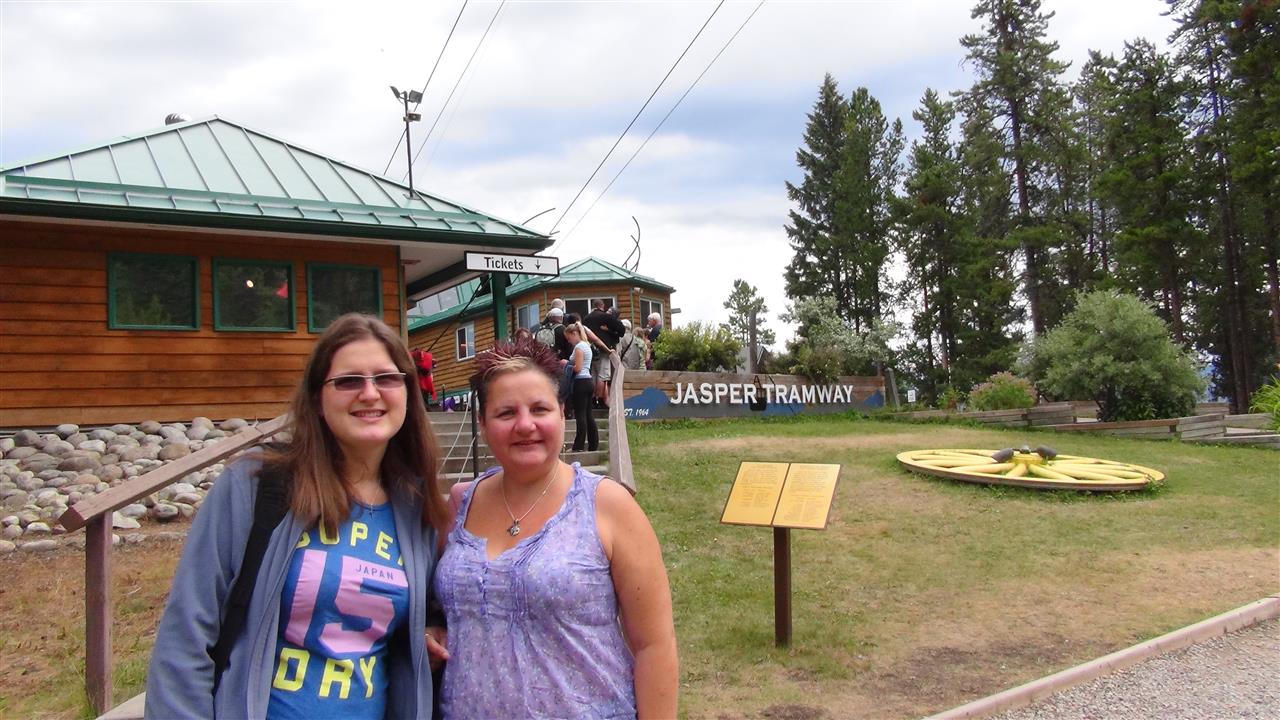 Another overcast day brings us to The famousAriel tramway.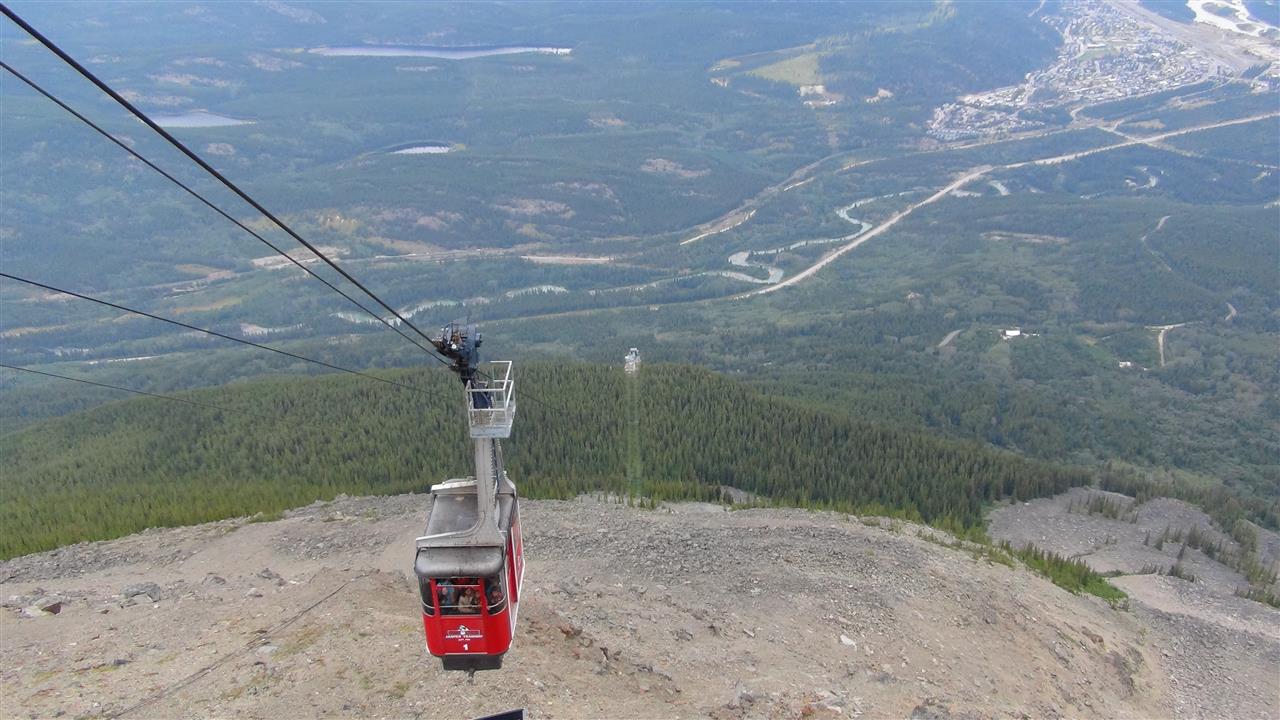 The tramway was built in 1964 & still uses the original carriages..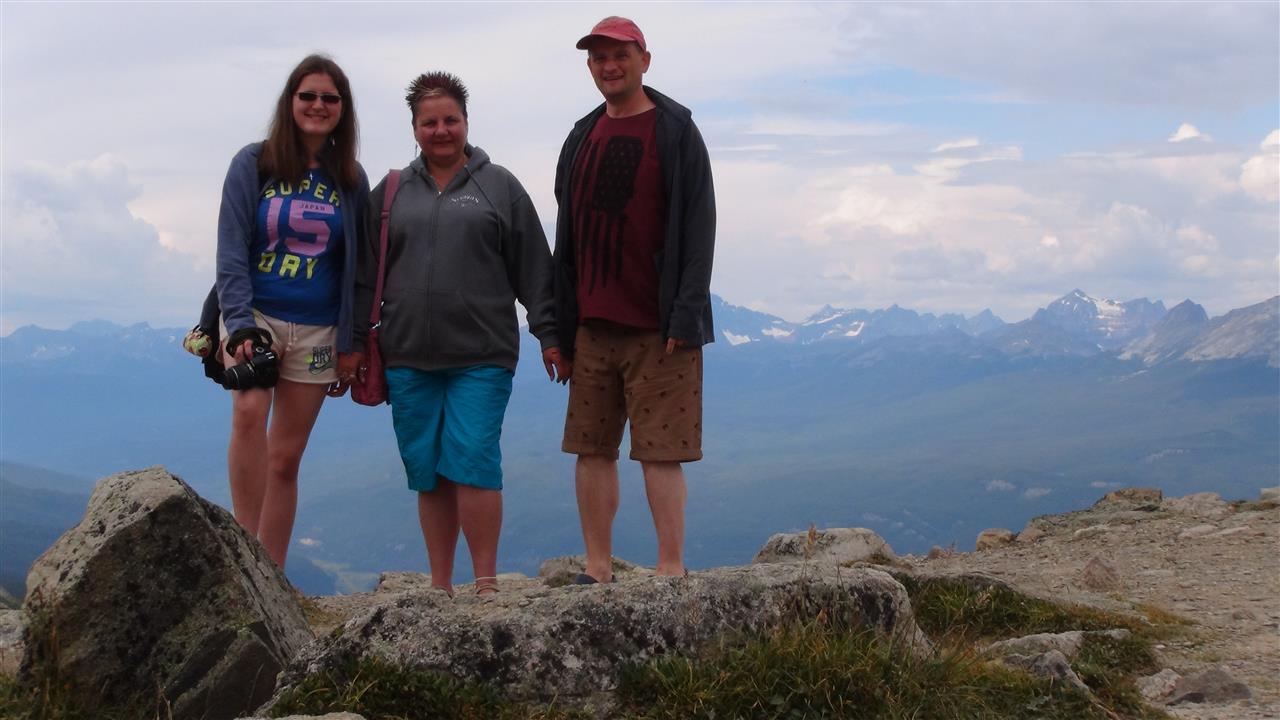 Once at the top of Whistler Mountain we enjoyed views over Jasper. 1005m up we can see over the clouds.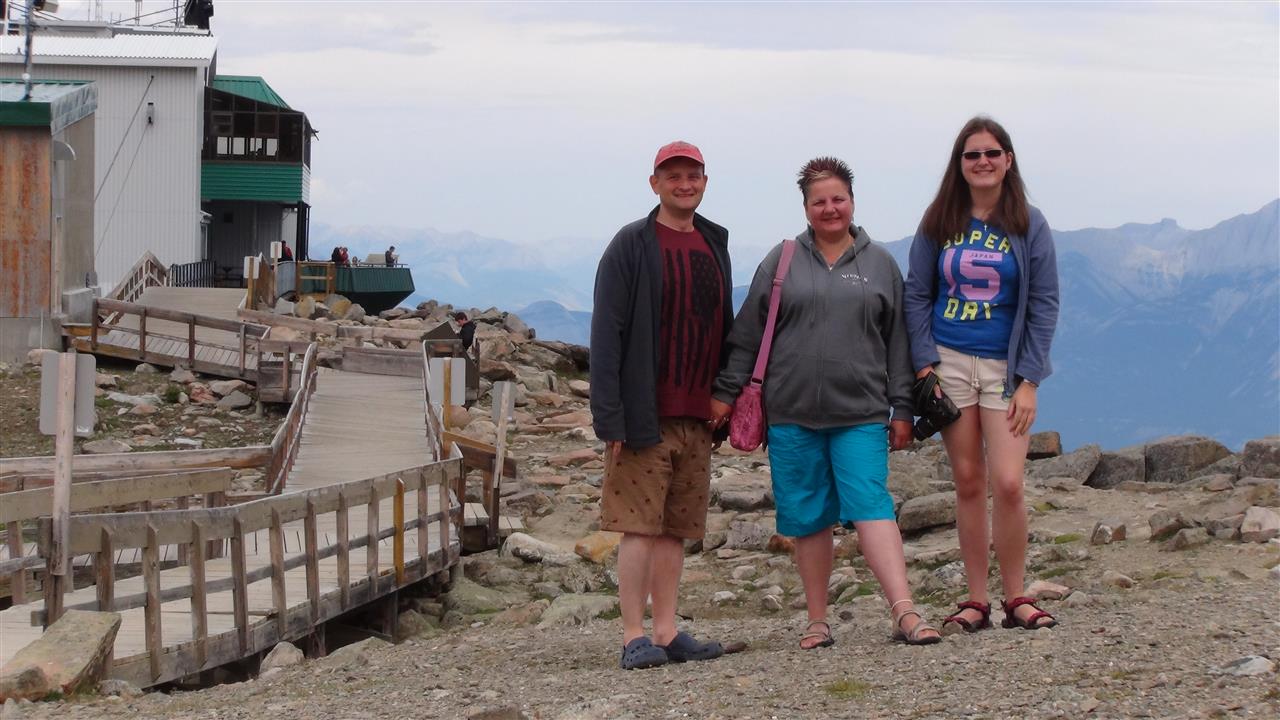 Then made our way further up the mountain on foot..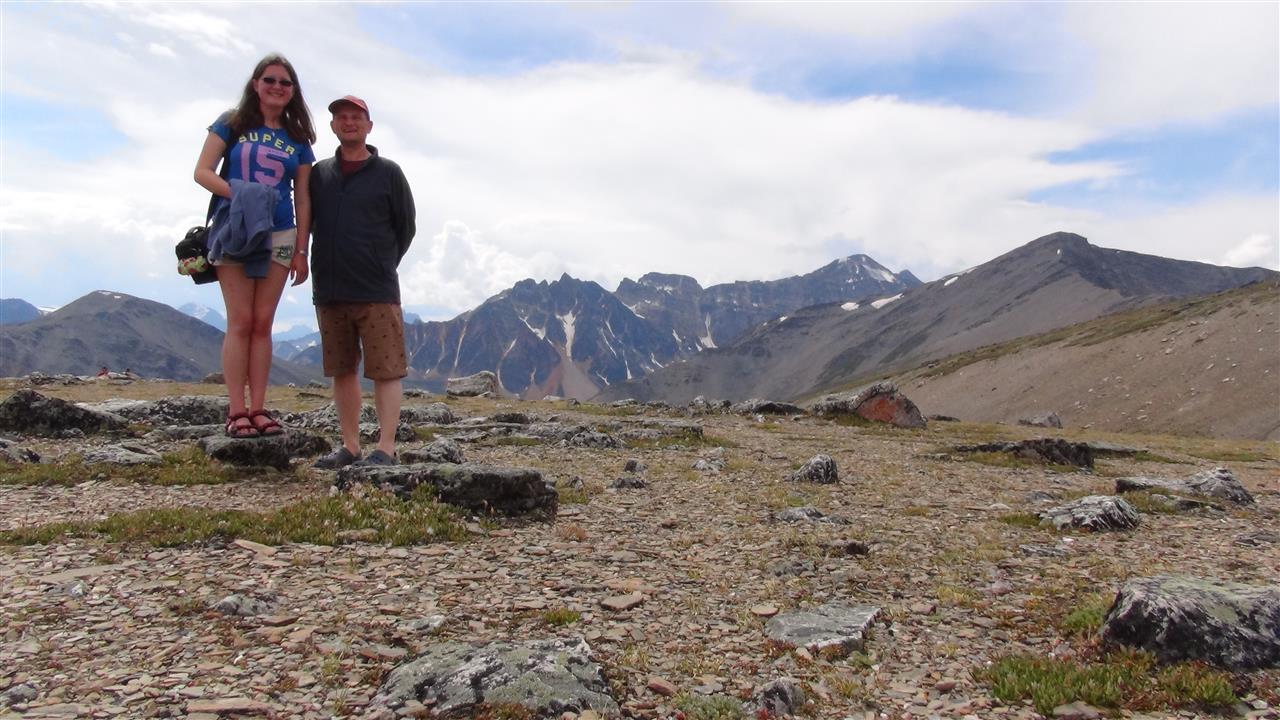 Some made it further than others..Sir Ian & Sherpa Hollie made it to the top of the world.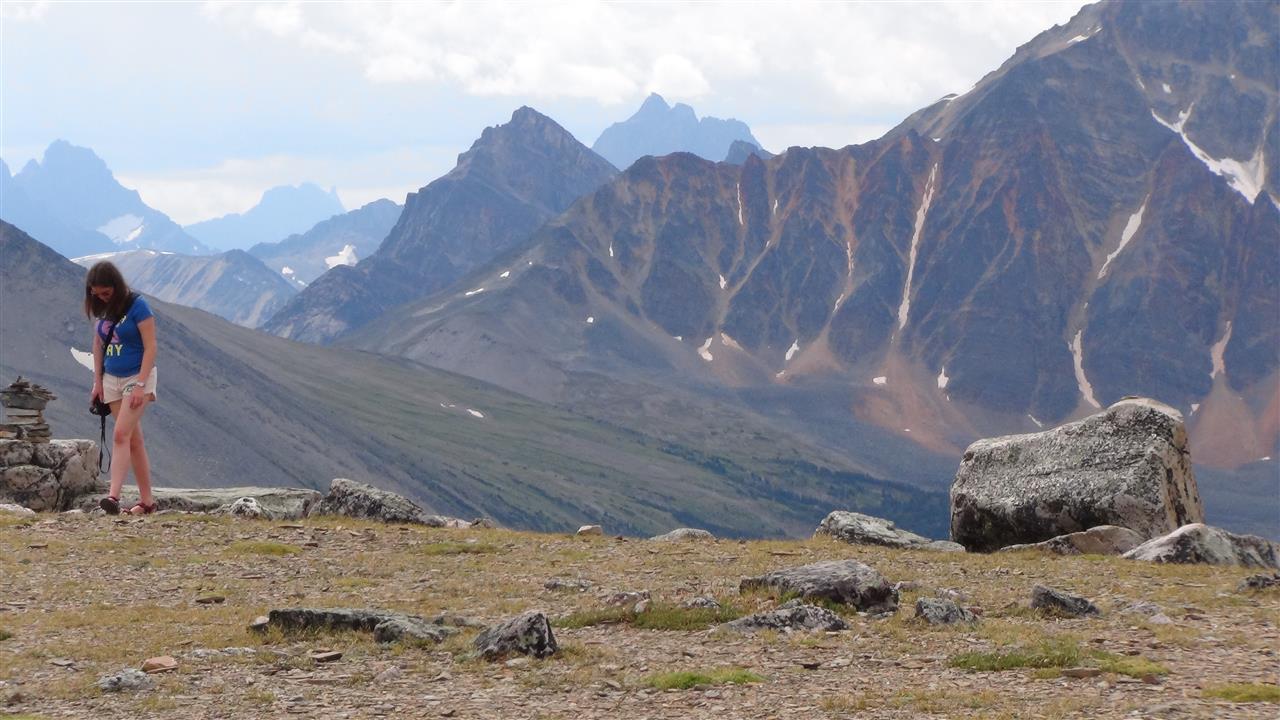 I was reliably informed by Ian that the view over the other side, was of "Brown Mountains" Thank God I didn't struggle right to the top, with a vivid description like that.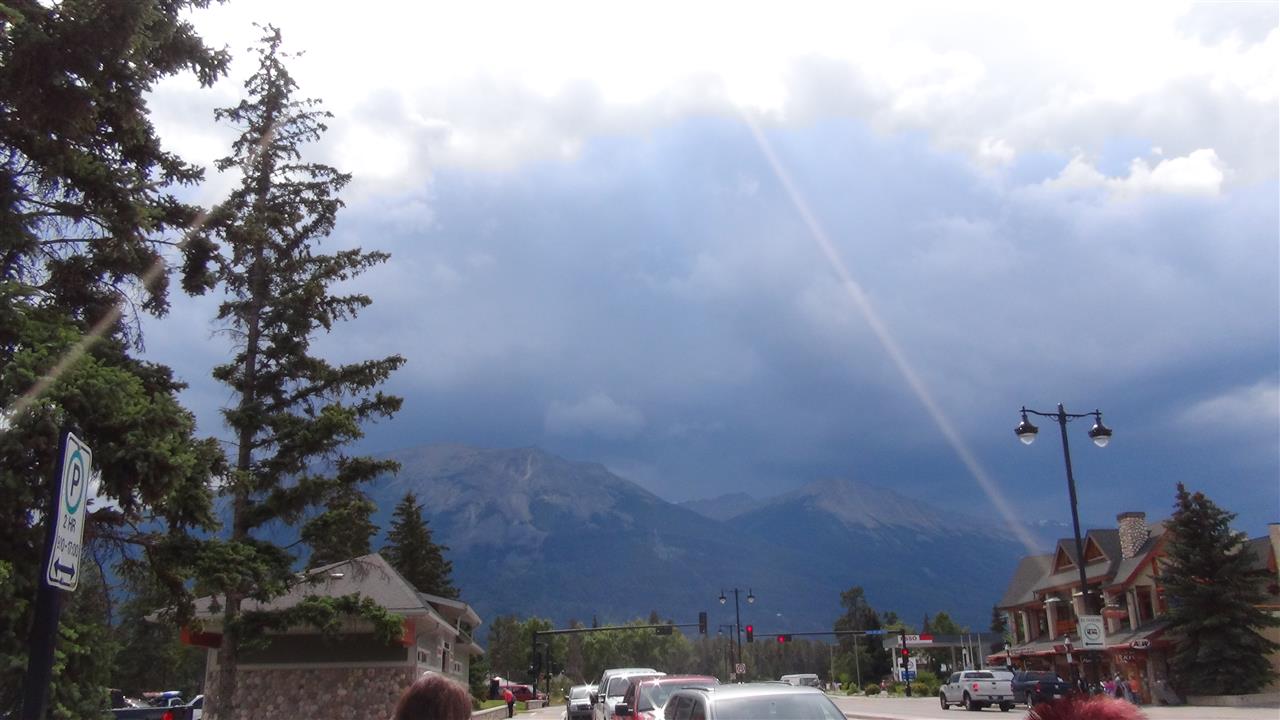 Back in Jasper the rain clouds clear slightly..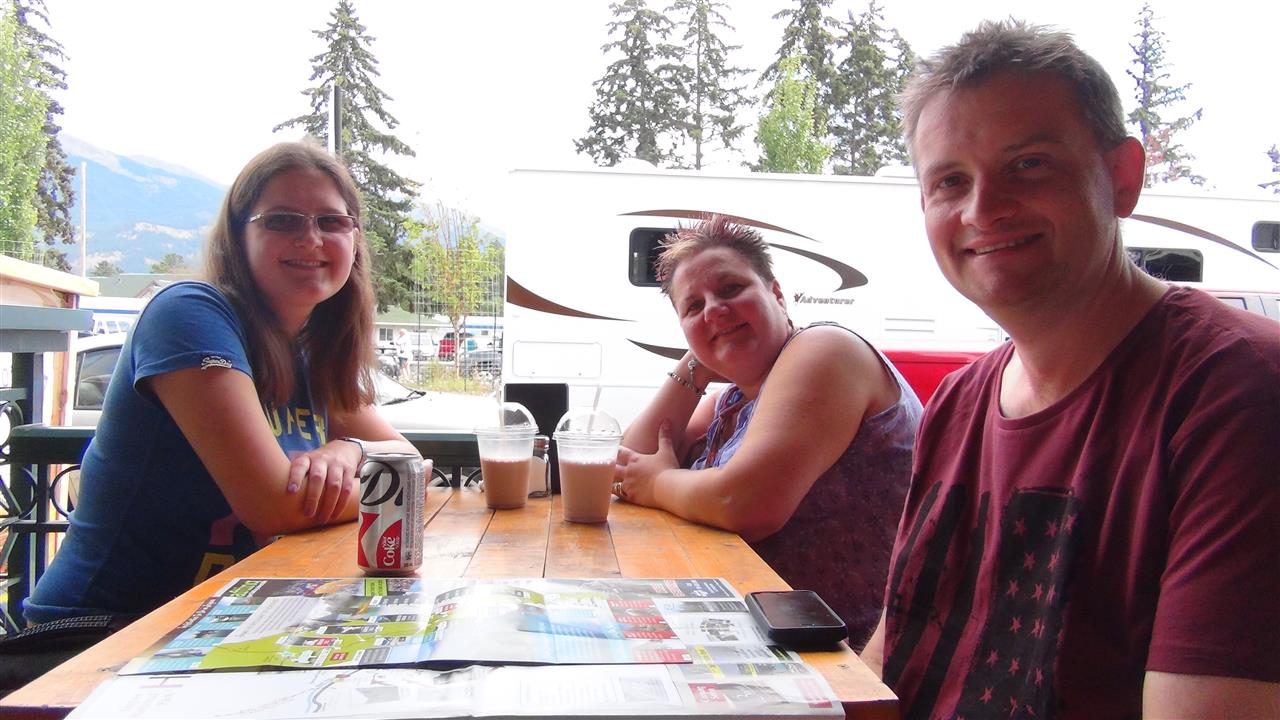 We find a nice cafe for soup & sandwiches,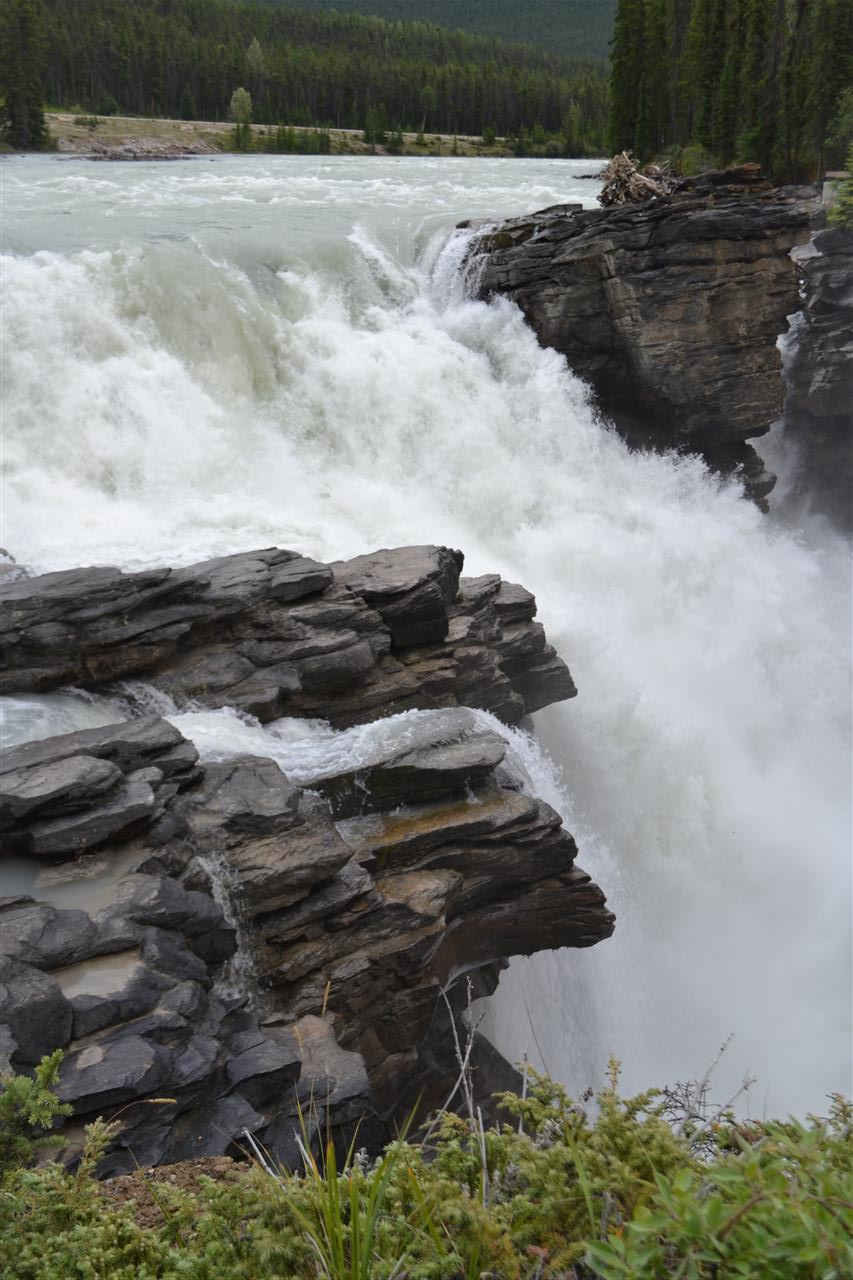 Next Athabasca falls..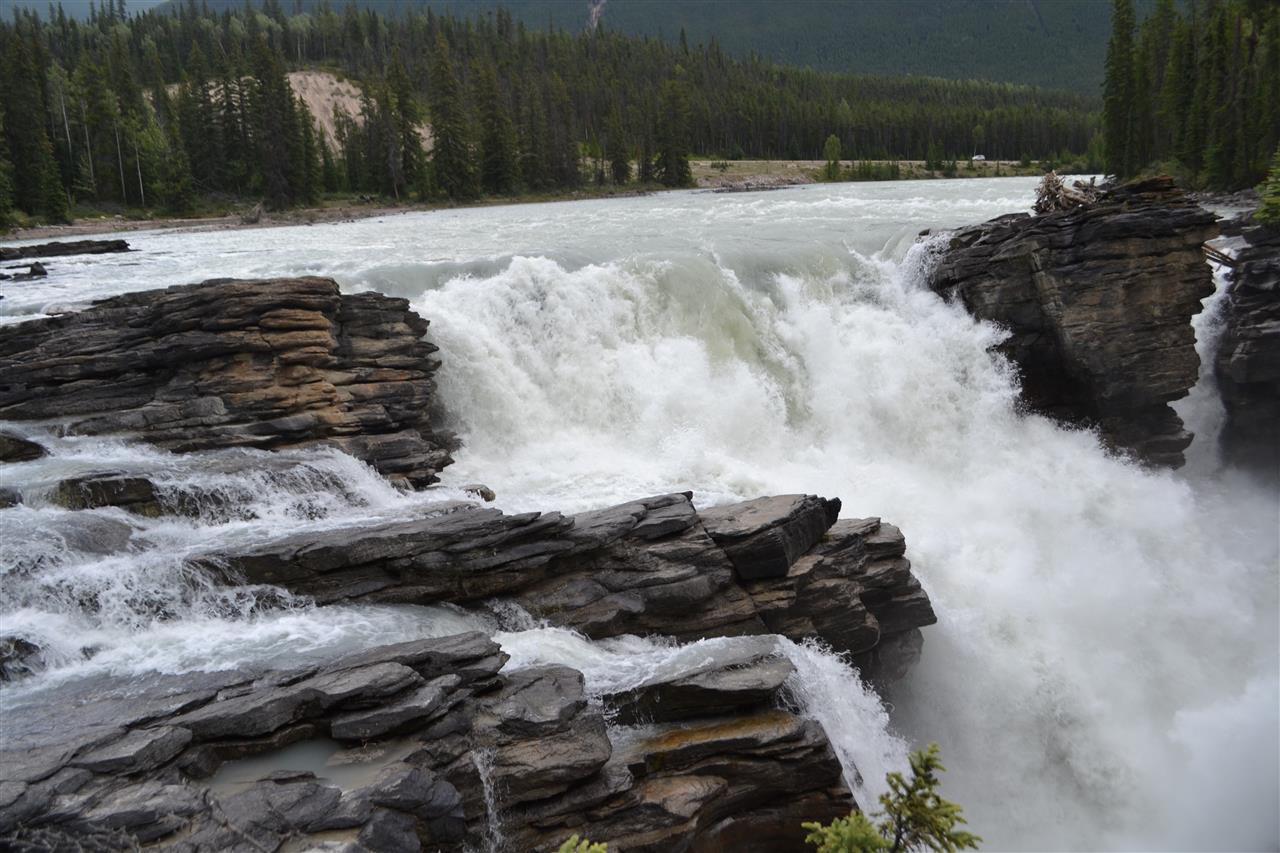 We were suprised by the intensity of these little falls..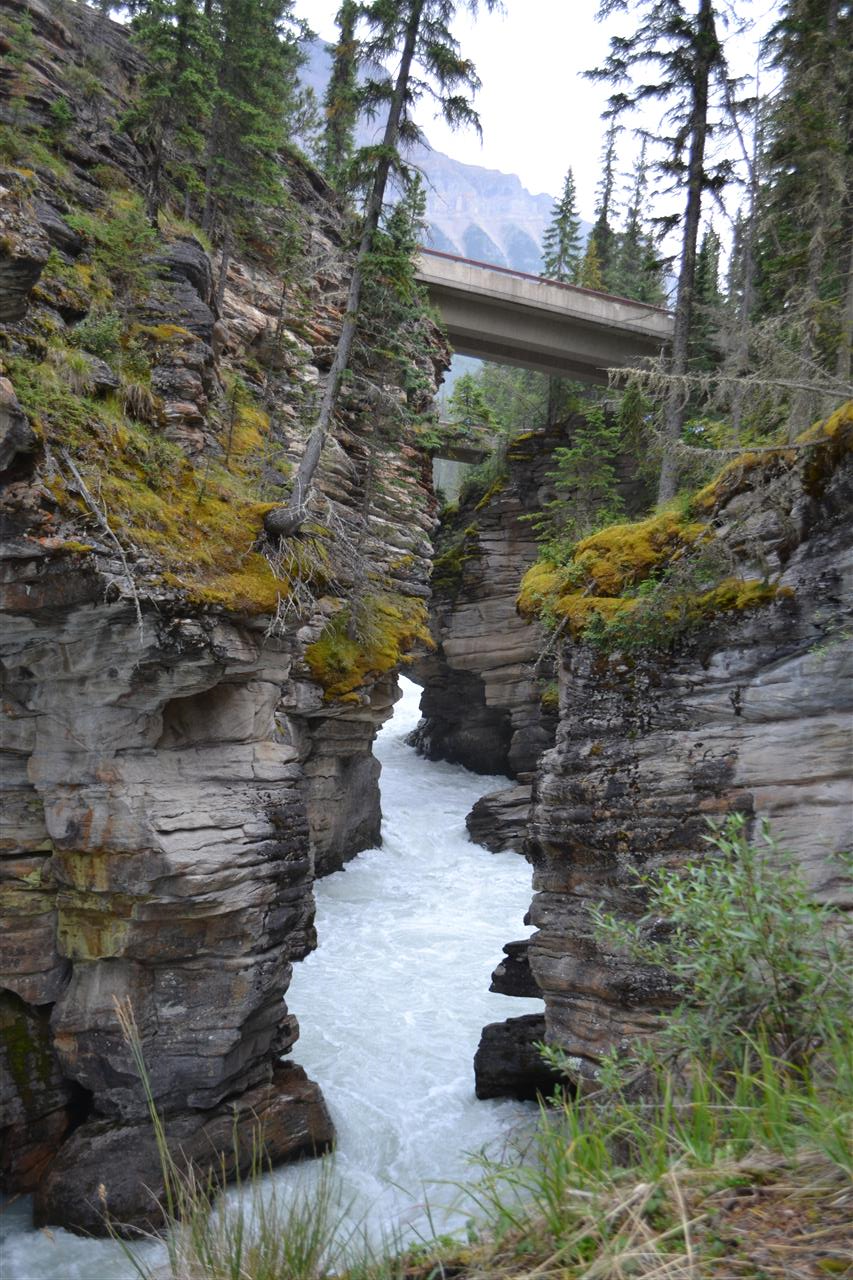 Ian & Hollie headed down stream and saw some intrepid rafters putting in for a late afternoon white water ride.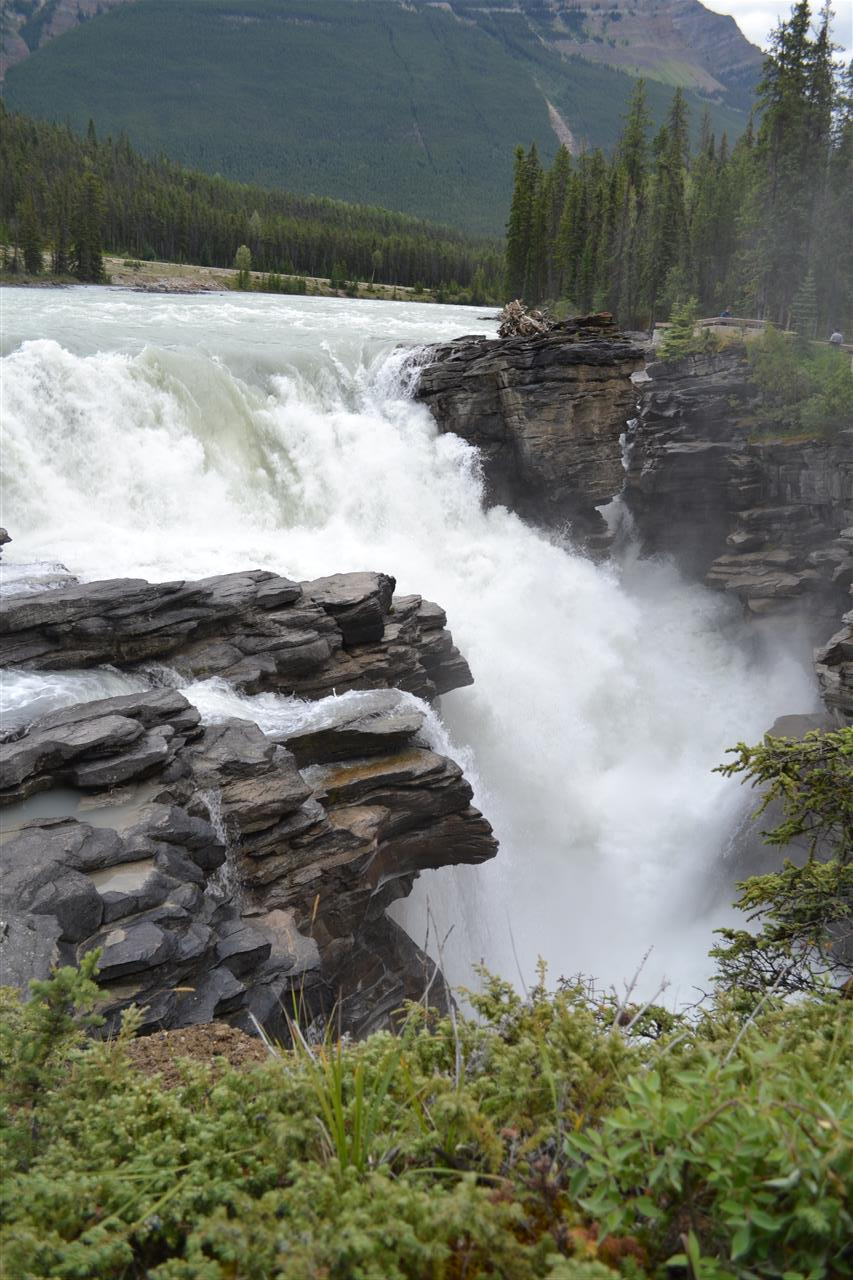 Foot bridges & trails allow you to view almost every angle, Signs warn visitors to stay off the slippery rocks as the falls claim a new victim every couple of years in the icy waters.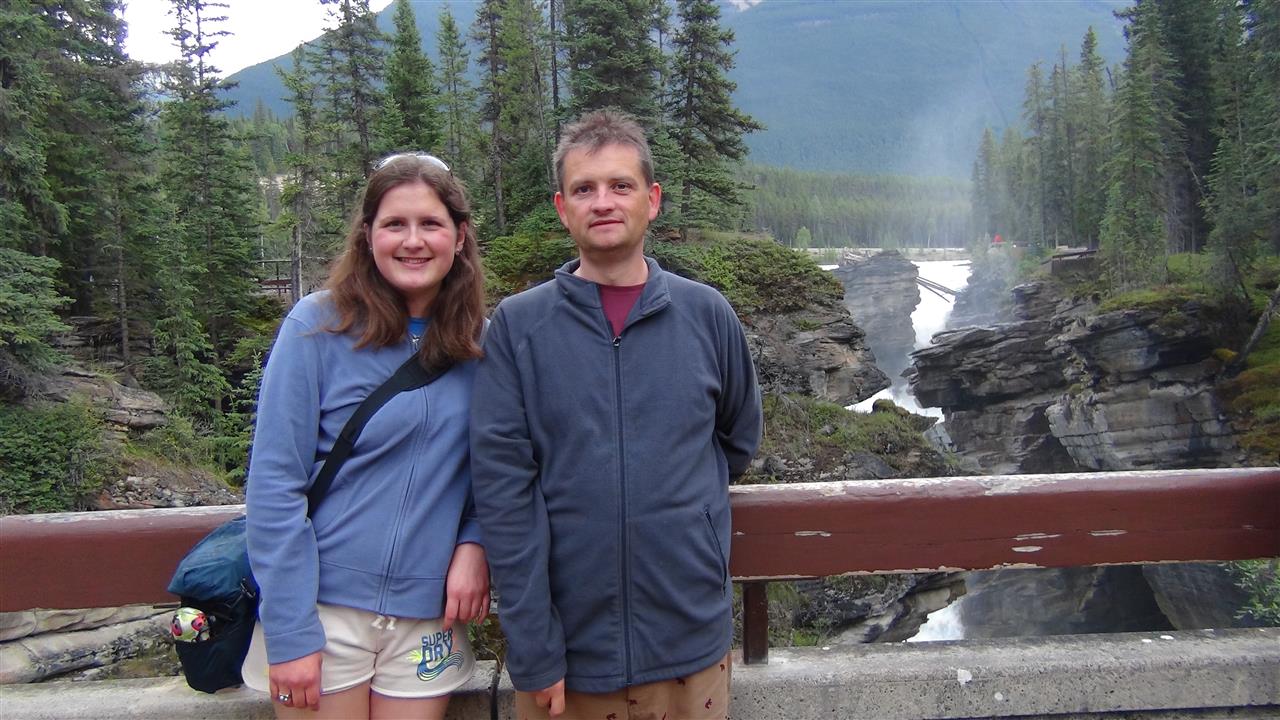 Then rain sent us scuttling for the car.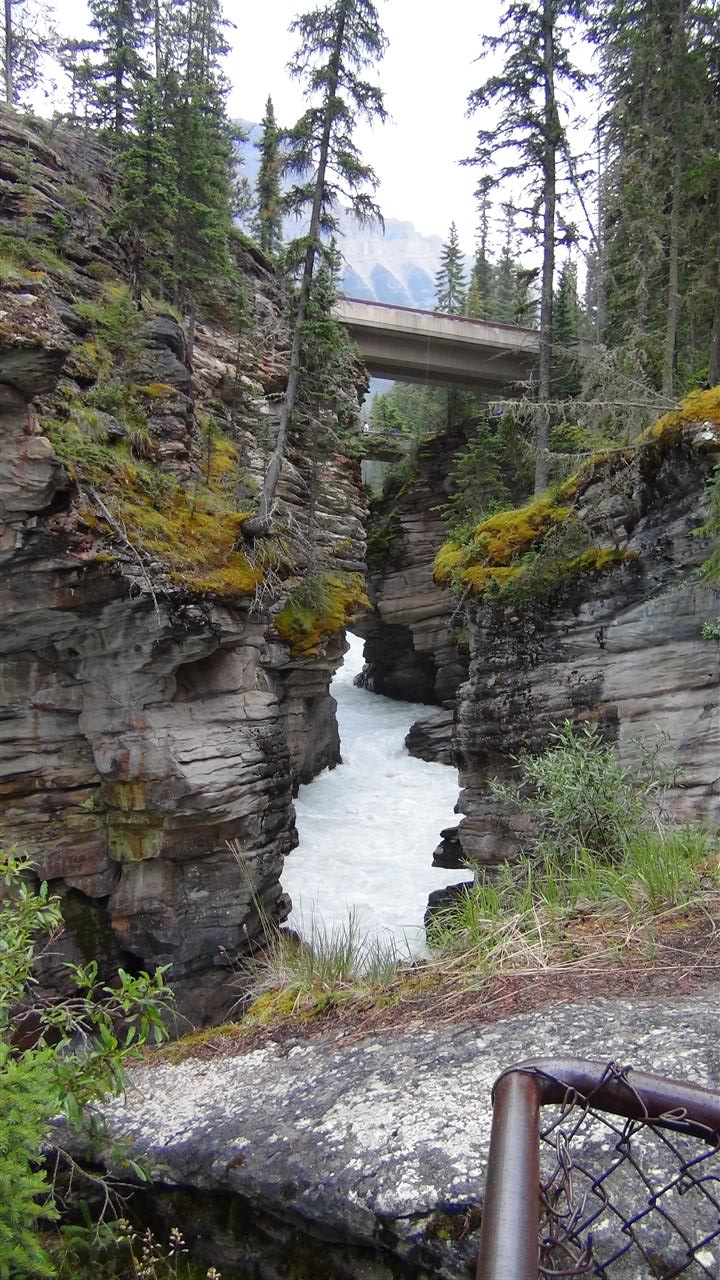 Bad weather means an inside dinner & some games of Cribbage.

Well Goodnight all sleep well xxx

& Jo we are not pleased thet Marmite seems to have unsupervised access the the internet..Hope he hasn't been looking at pics of semi clad lady doggies!!!
Baby Austin already seems to have worked out that nothing happens straight forwardly in the Austin household..Kisses for all xxx
---
Day 16 :Bear discovered on Mount Edith. (Wednesday 7th August 2013 )
Day 17 :The Ice fields & a beary good day.. (Thursday 8th August 2013 )
Day 18 :Kicking Ass on the Kicking horse.. (Friday 9th August 2013 )
Day 19 :Whistlers on the Kettle railroad. (Saturday 10th August 2013 )
Day 20 :Dusty Trails.. (Sunday 11th August 2013 )
Day 21 :Last day ..Canada & Back to good old USA. (Monday 12th August 2013 )
Day 22 :Sad times.. Seattle to Uk via Vancouver . (Tuesday 13th August 2013 )