Holiday USA and beyond - 2013

Show all days on one page (a long download!)
Day 1 :From Lovedean to Columbus Nebraska in 22 hours! (Tuesday 23rd July 2013 )
Day 2 :Following the The Sandhills scenic route to Mullen.. (Wednesday 24th July 2013 )

Day 3 : Tanking up the Middle Loup..and an Elks penis!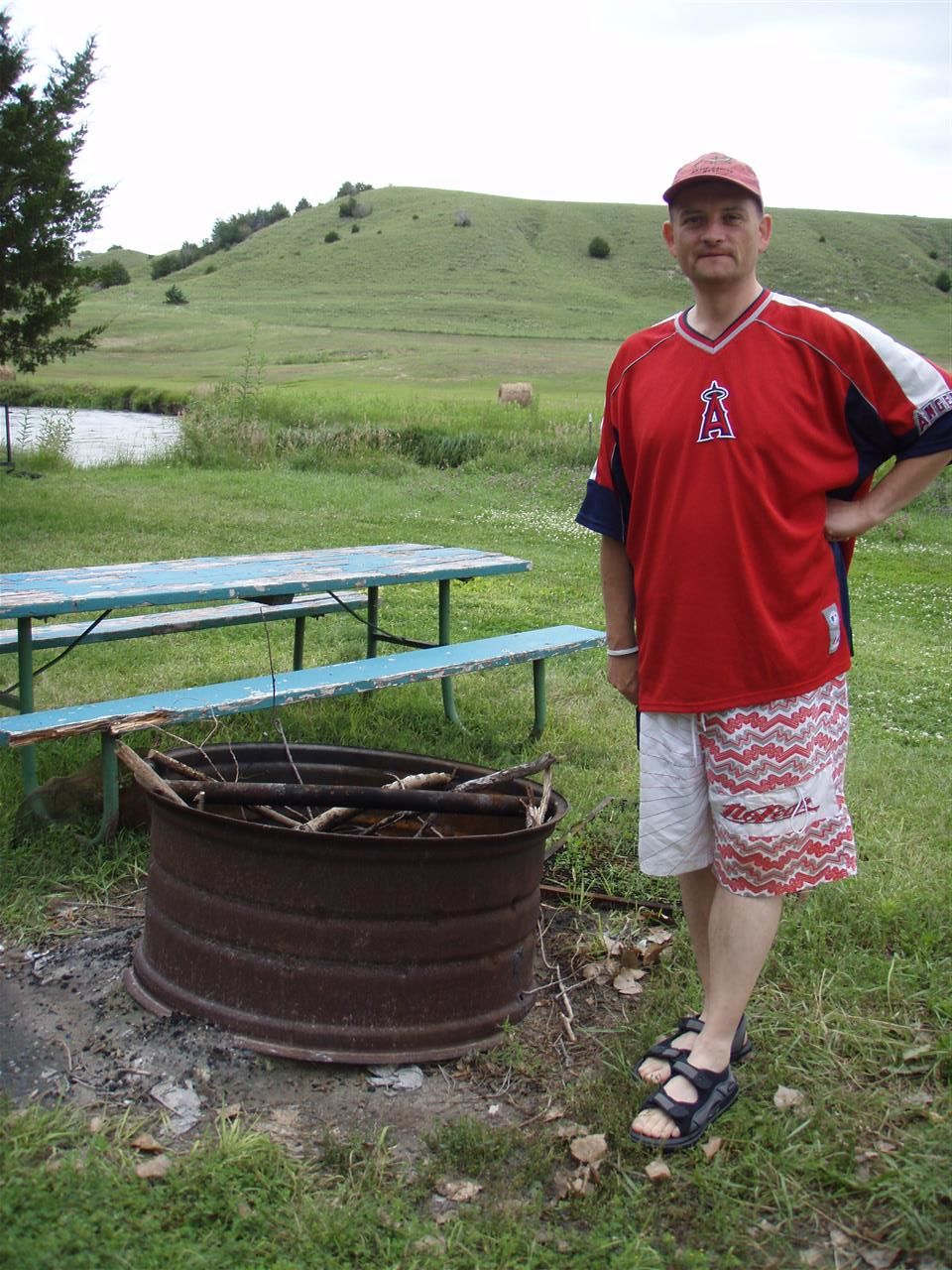 We arrived at Middle Loup River , via the usual school bus mode of transport, Ian was disappointed at the size & state of disrepair of our tank.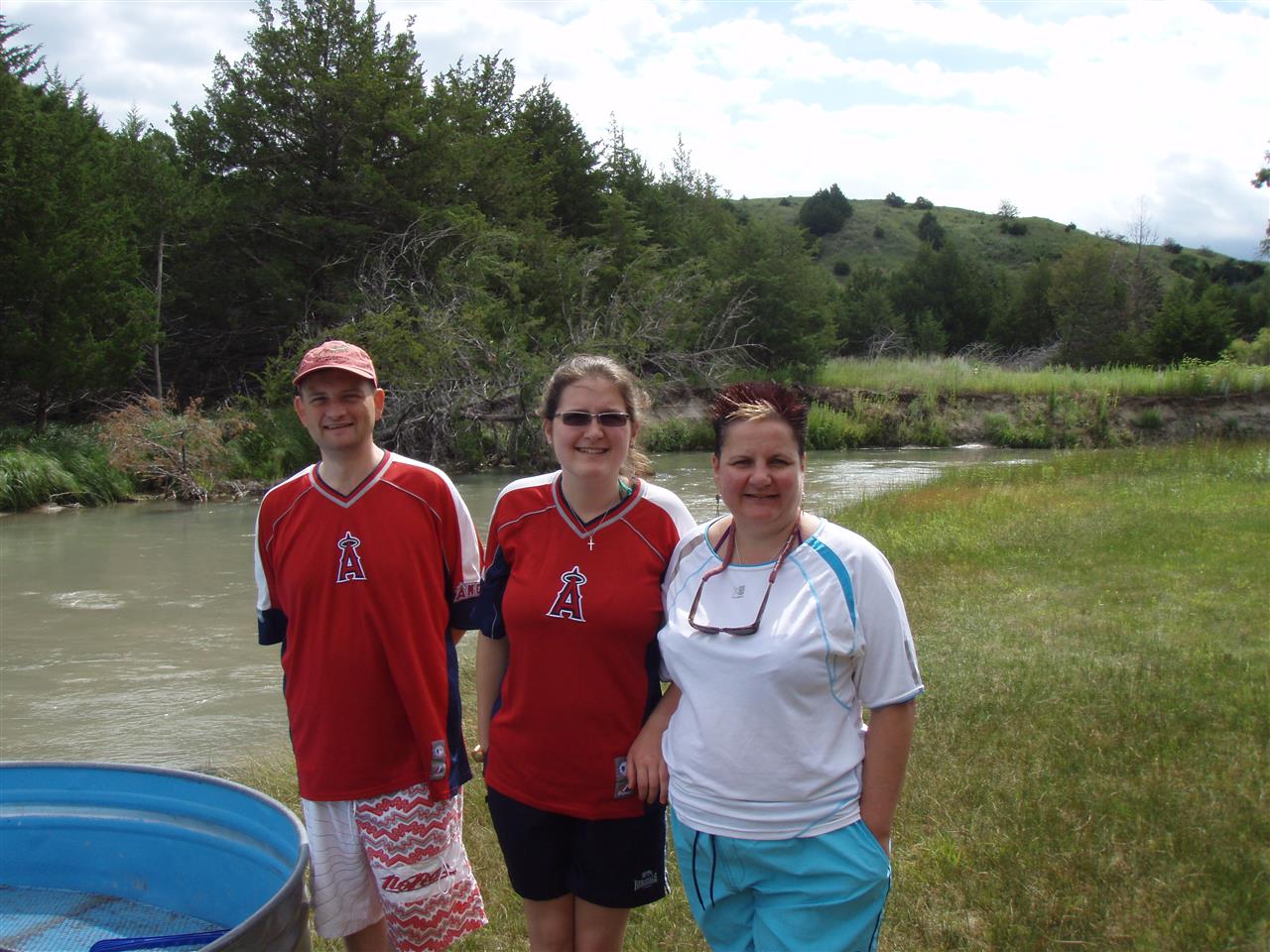 Fortunately the real Tank was in much better nick & we set off on the river.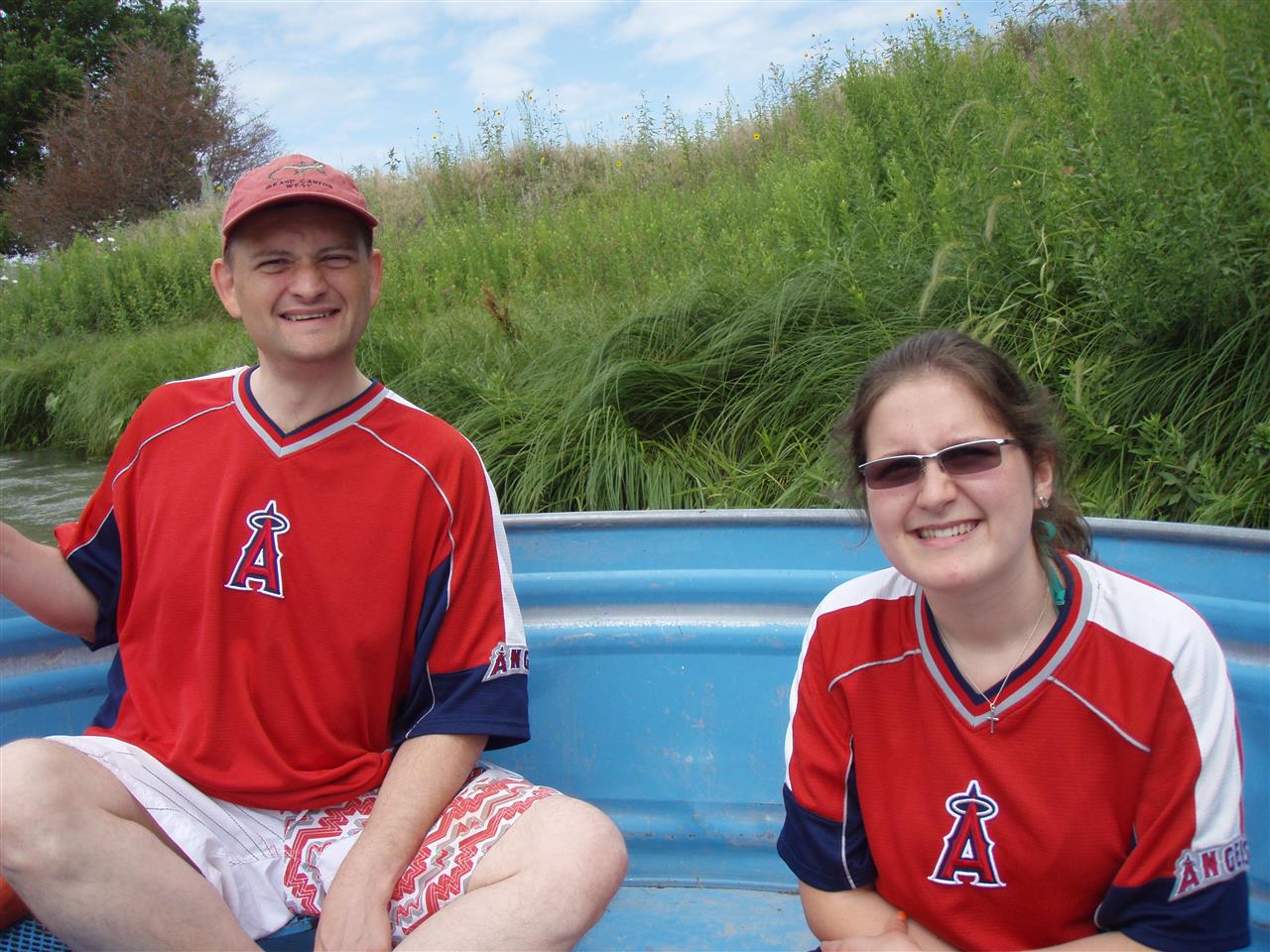 The weather quickly brightened up from overcast to scorching. The ride was not exactly hazardous, but required some manouvering around fallen trees & pushing off from the sandy shores.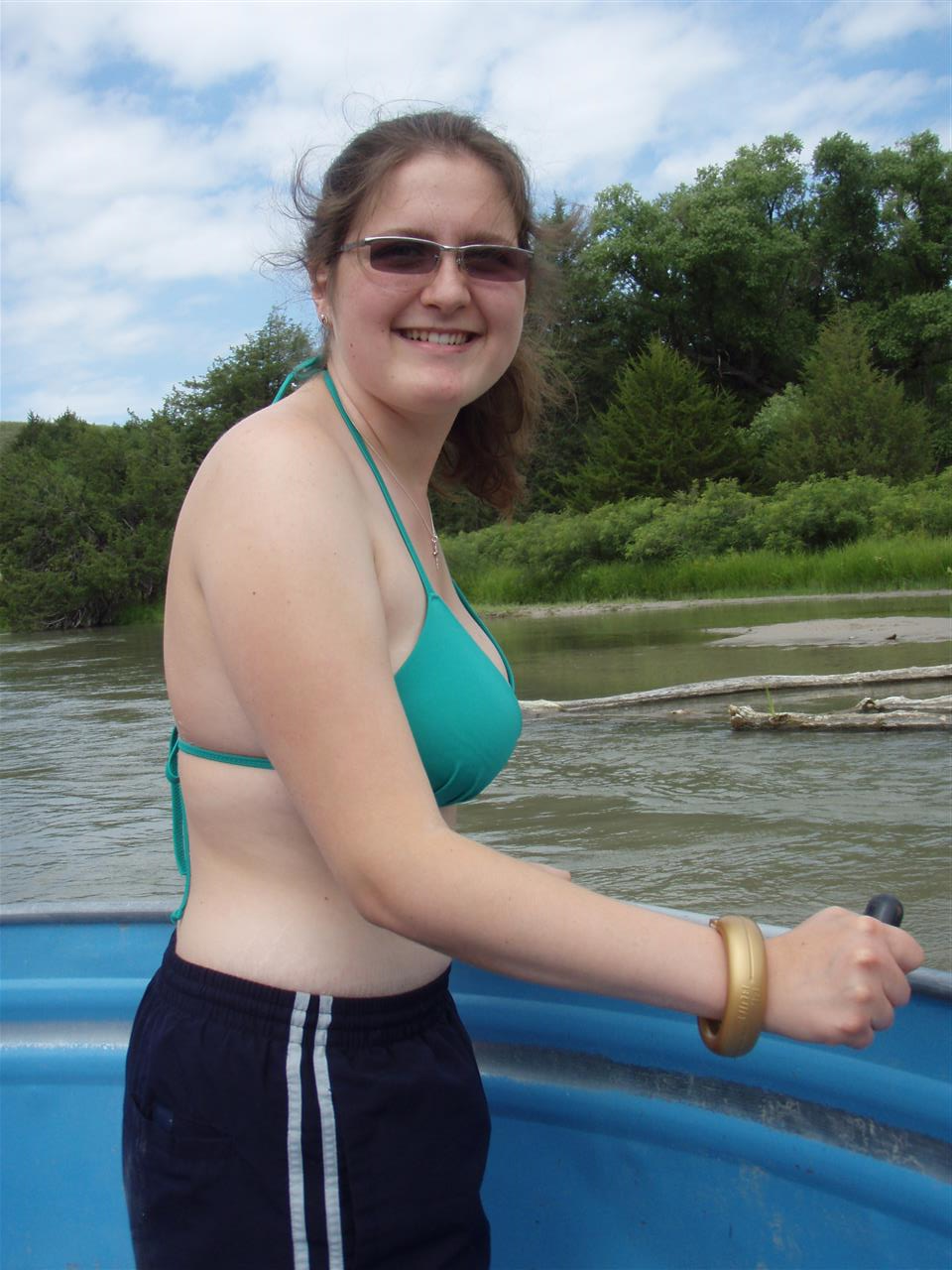 Hollie saved us from certain death at the blocked bridge!
Our first McDonalds of the trip..Even the "Dispicable me 2 "character was pleased to see us!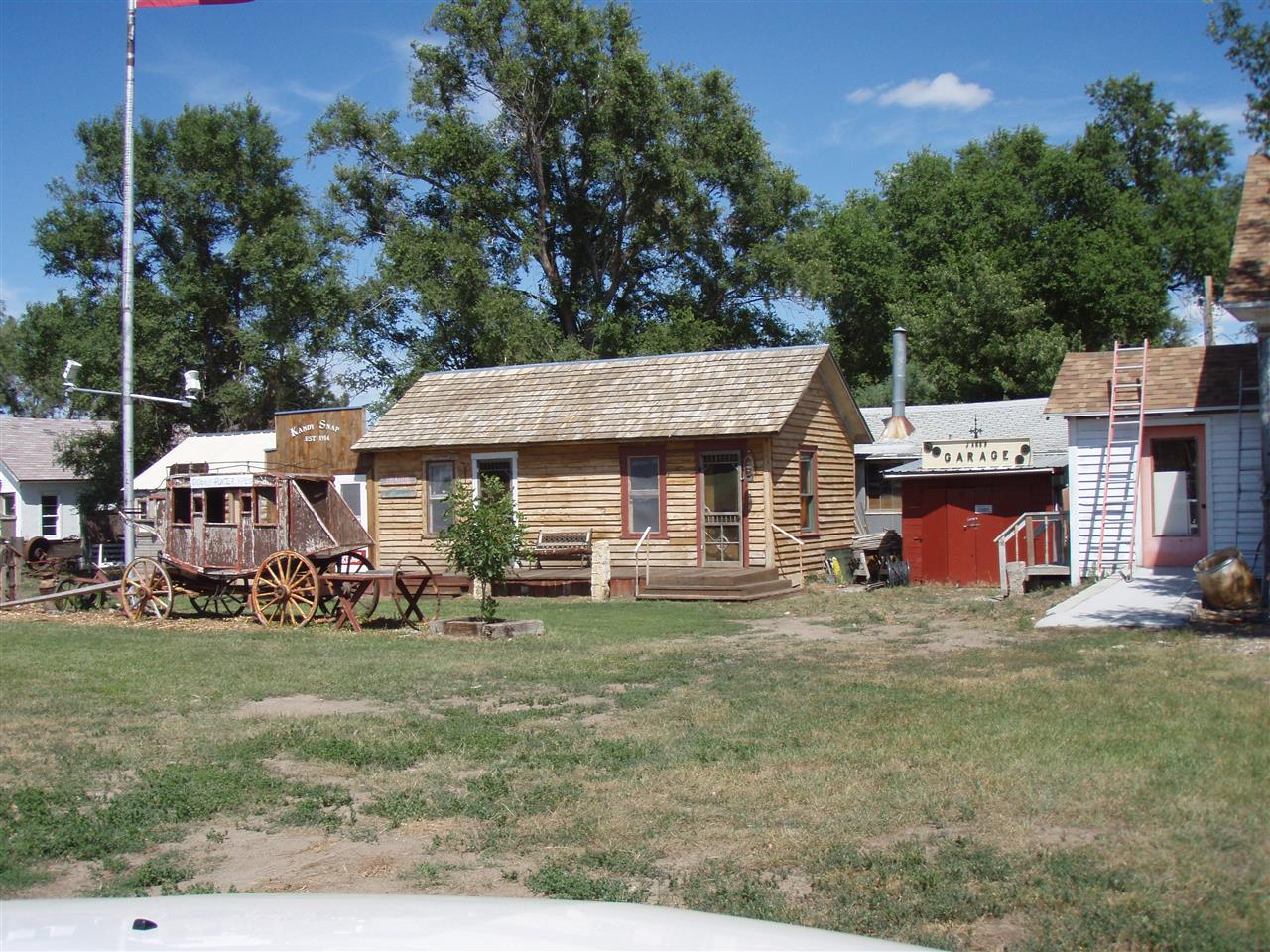 Next stop " Dobby's frontier town" WOW alI we can say is WOW!!
Ian was very disappointed that we weren't blown away by the historic value of Dobby's collection of dilapidated garden sheds.......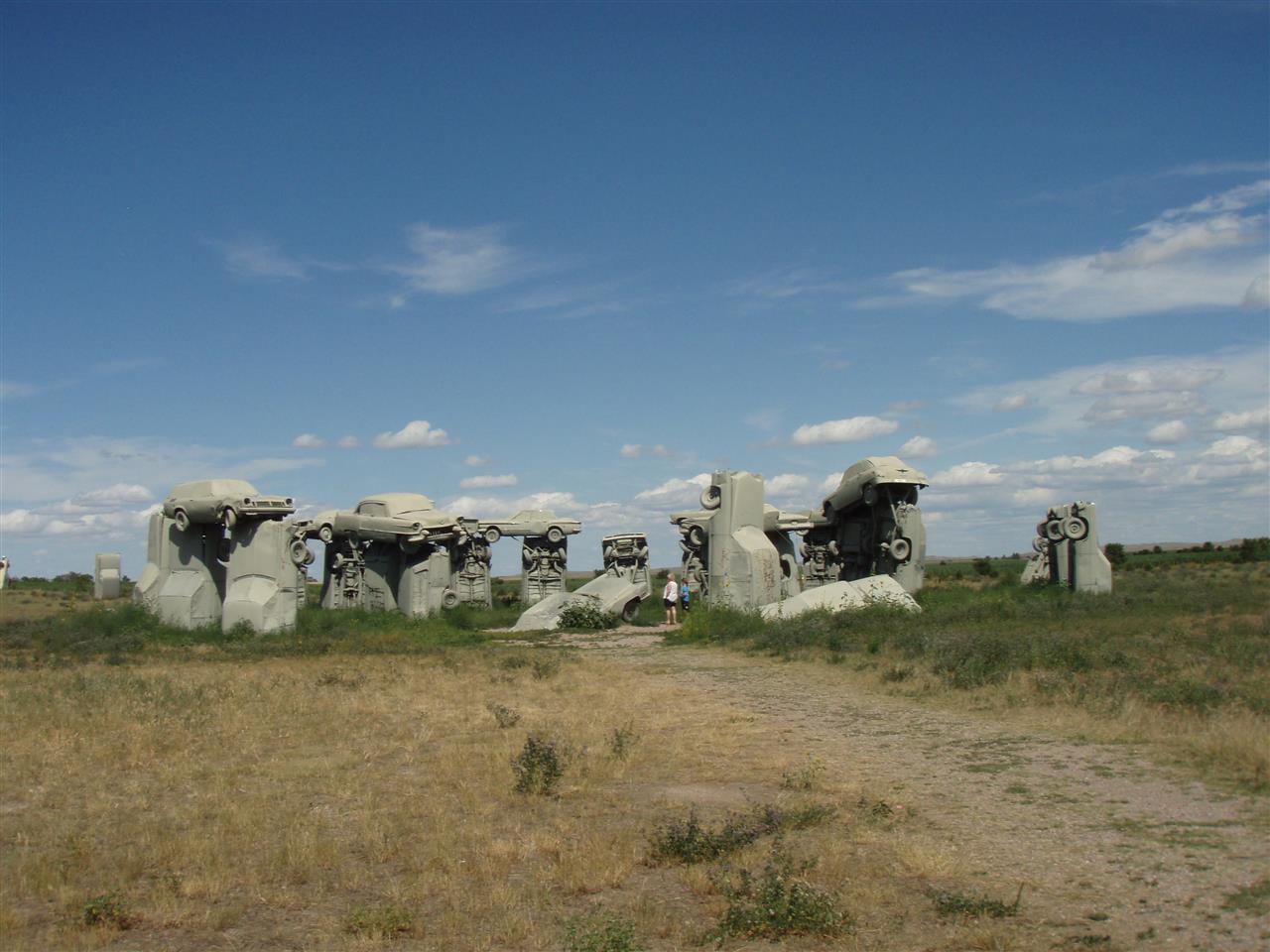 Next stop Car Henge..MUCH better some up-ended 1960's derelict cars fashioned into a replica of Stone henge. Art at its most high brow!!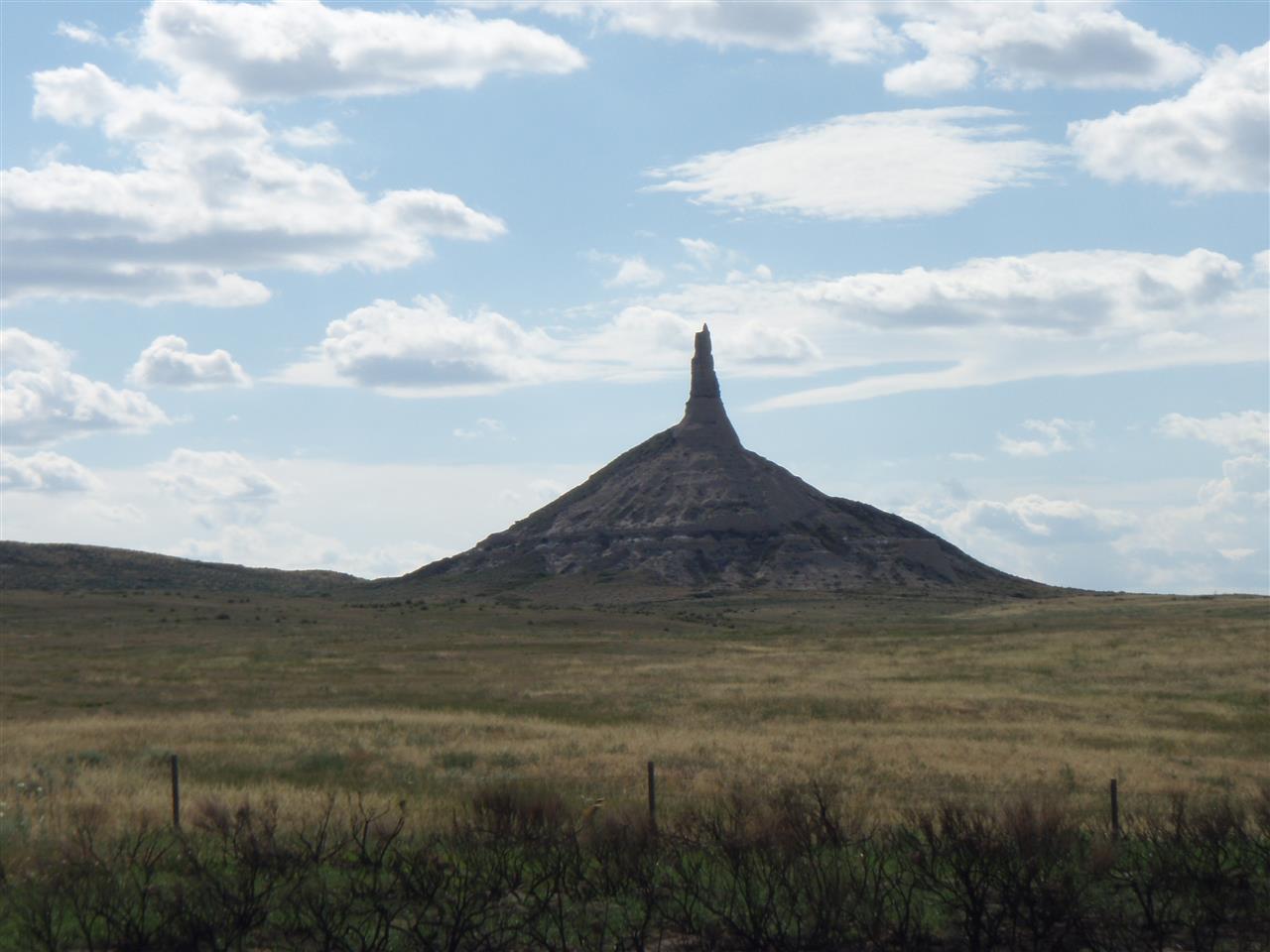 The day draws to a close & Chimney Rock.. A landmark on the Oregan Trail, Known by the locals as Elks Penis & renamed chimney rock by the settlers.
We paid $3 for Hollie to go into the visitors centre ( for a loo break ) She managed to watch the best part of an information video as well before Ian & I had her evicted by the Heritage lady!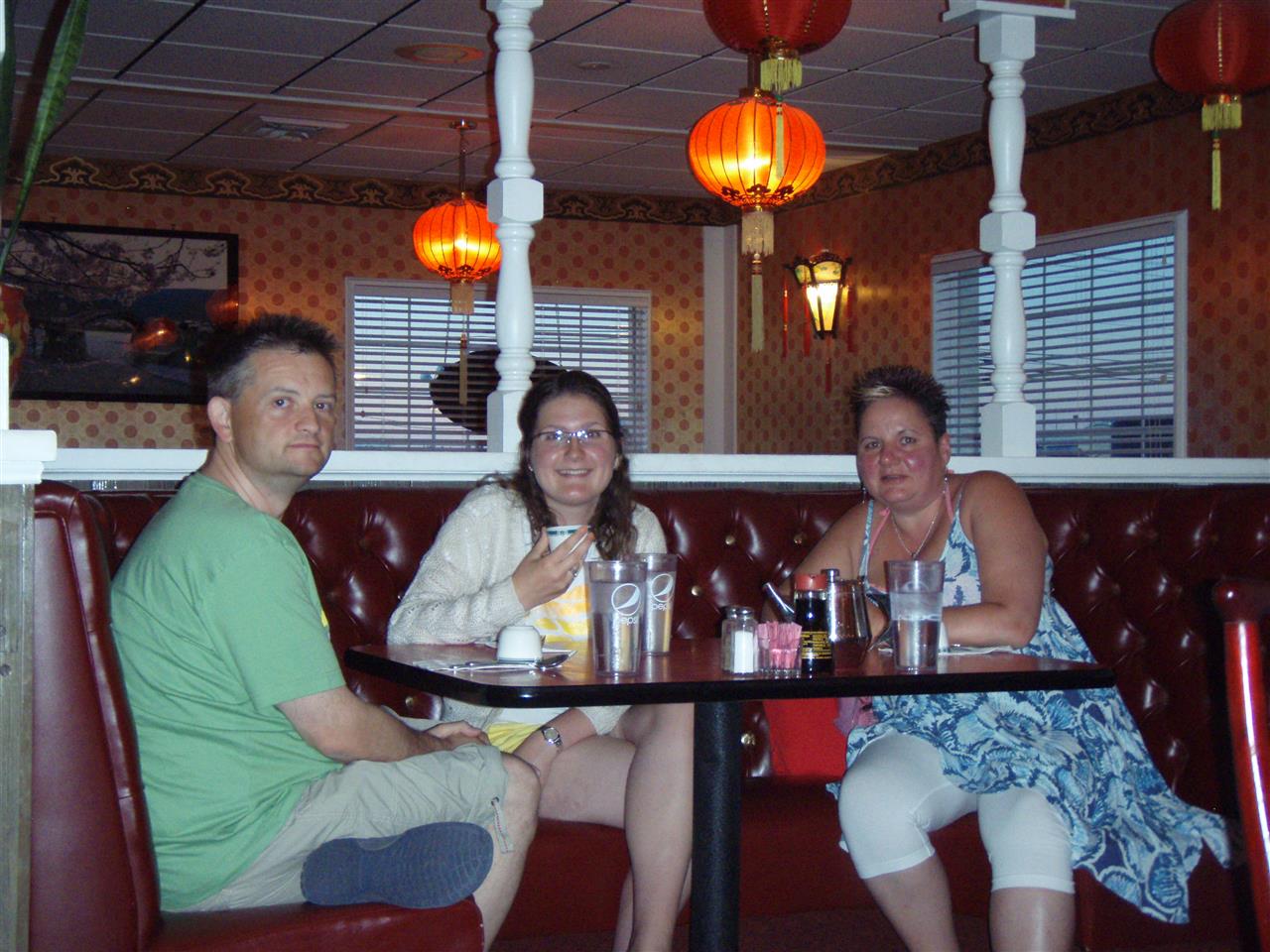 Well, having vowed to never spend the night in a Motel with a number in it's name, Motel 8 has lured us in, Ian is impressed with their cut price welcome..Min & I are less impressed with our Hispanic neighbours & the smell of cooking..My access to Laundry fascilities has been seriously disturbed by Pedro & his pals washing their smalls.

Dinner is being enjoyed at " Oriental house" next to the east village shopping centre, if you know it in Scotts Bluff.

Off to our beds shortly for a taco fragranced sleep & a fist fight for first dibs on the dryer..

Goodnight reader xxx

P.S.. Suitcase update, Spoke to Manuella.. Ians case was last scanned in New Orleans International airport 5am local time en route to Barcelona!
---
Day 4 :Taking the Oregon Trail with prairie dogs, Simples! (Friday 26th July 2013 )
Day 5 :Wind caves & a drive through Bison country. (Saturday 27th July 2013 )
Day 6 :4 years of Marriage..with Calamity Jane & Wild Bill Hickock (Sunday 28th July 2013 )
Day 7 :Bear Country USA to the Badlands.. (Monday 29th July 2013 )
Day 8 :Across the prairies to Bismarck .. (Tuesday 30th July 2013 )
Day 9 :Fracking Hell in Wiliston. (Wednesday 31st July 2013 )
Day 10 :Into Canada without a hitch & a night in Moose Jaw. (Thursday 1st August 2013 )
Day 11 :Moose Jaw to North Battleford and thats about it! (Friday 2nd August 2013 )
Day 12 :Plenty of Moo's but No Moose. (Saturday 3rd August 2013 )
Day 13 :Cabin in the woods .. (Sunday 4th August 2013 )
Day 14 :Doggy day & Rafting through the Rockies. (Monday 5th August 2013 )
Day 15 :Tramway to Heaven & The Athabasca falls. (Tuesday 6th August 2013 )
Day 16 :Bear discovered on Mount Edith. (Wednesday 7th August 2013 )
Day 17 :The Ice fields & a beary good day.. (Thursday 8th August 2013 )
Day 18 :Kicking Ass on the Kicking horse.. (Friday 9th August 2013 )
Day 19 :Whistlers on the Kettle railroad. (Saturday 10th August 2013 )
Day 20 :Dusty Trails.. (Sunday 11th August 2013 )
Day 21 :Last day ..Canada & Back to good old USA. (Monday 12th August 2013 )
Day 22 :Sad times.. Seattle to Uk via Vancouver . (Tuesday 13th August 2013 )