Holiday USA and beyond - 2013

Show all days on one page (a long download!)
Day 1 :From Lovedean to Columbus Nebraska in 22 hours! (Tuesday 23rd July 2013 )
Day 2 :Following the The Sandhills scenic route to Mullen.. (Wednesday 24th July 2013 )
Day 3 :Tanking up the Middle Loup..and an Elks penis! (Thursday 25th July 2013 )

Day 4 : Taking the Oregon Trail with prairie dogs, Simples!
We Checked out of the epic Motel Super 8, Beating Mrs Pedro to the dryer in a photo finish event..meant that my undies were dry : )
The Historic " Scotts Bluff " Offers an insight into the early pioneers & their gruelling trek across the plains.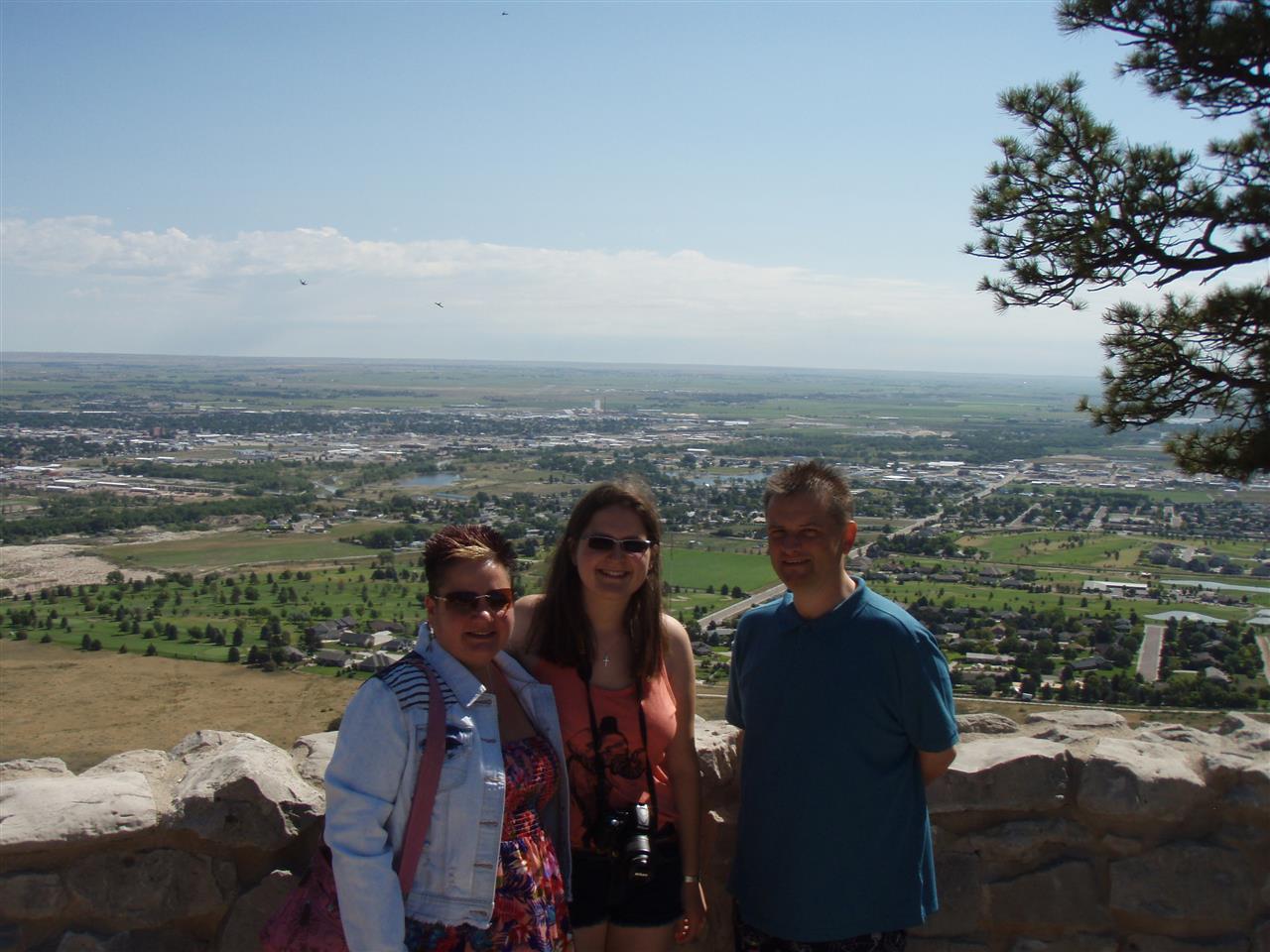 We took the car to the top, and made a series of walks out to the magnificent view points.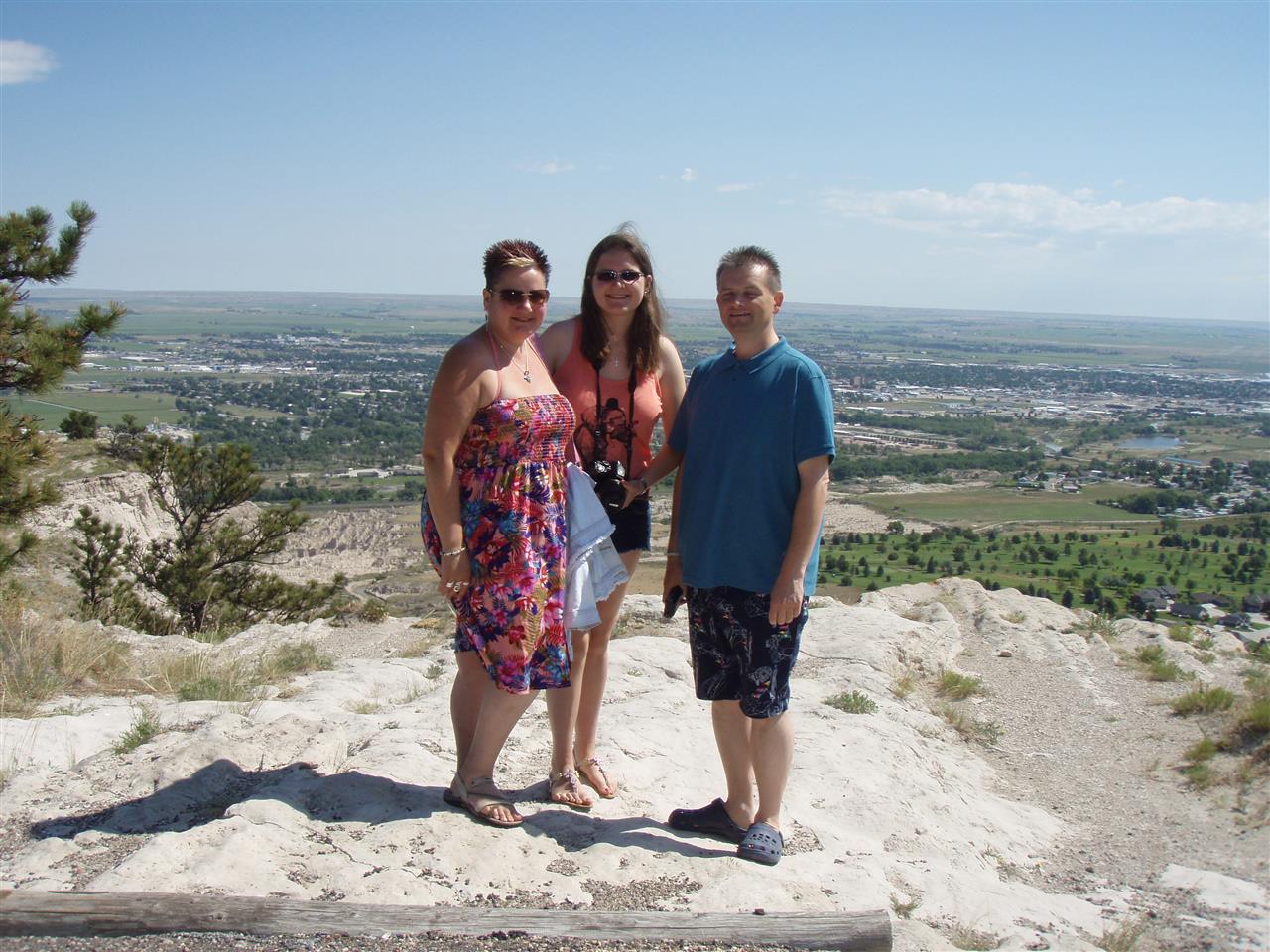 Some kind passers by took our pic.
Hollie tried her hand at some arty shots.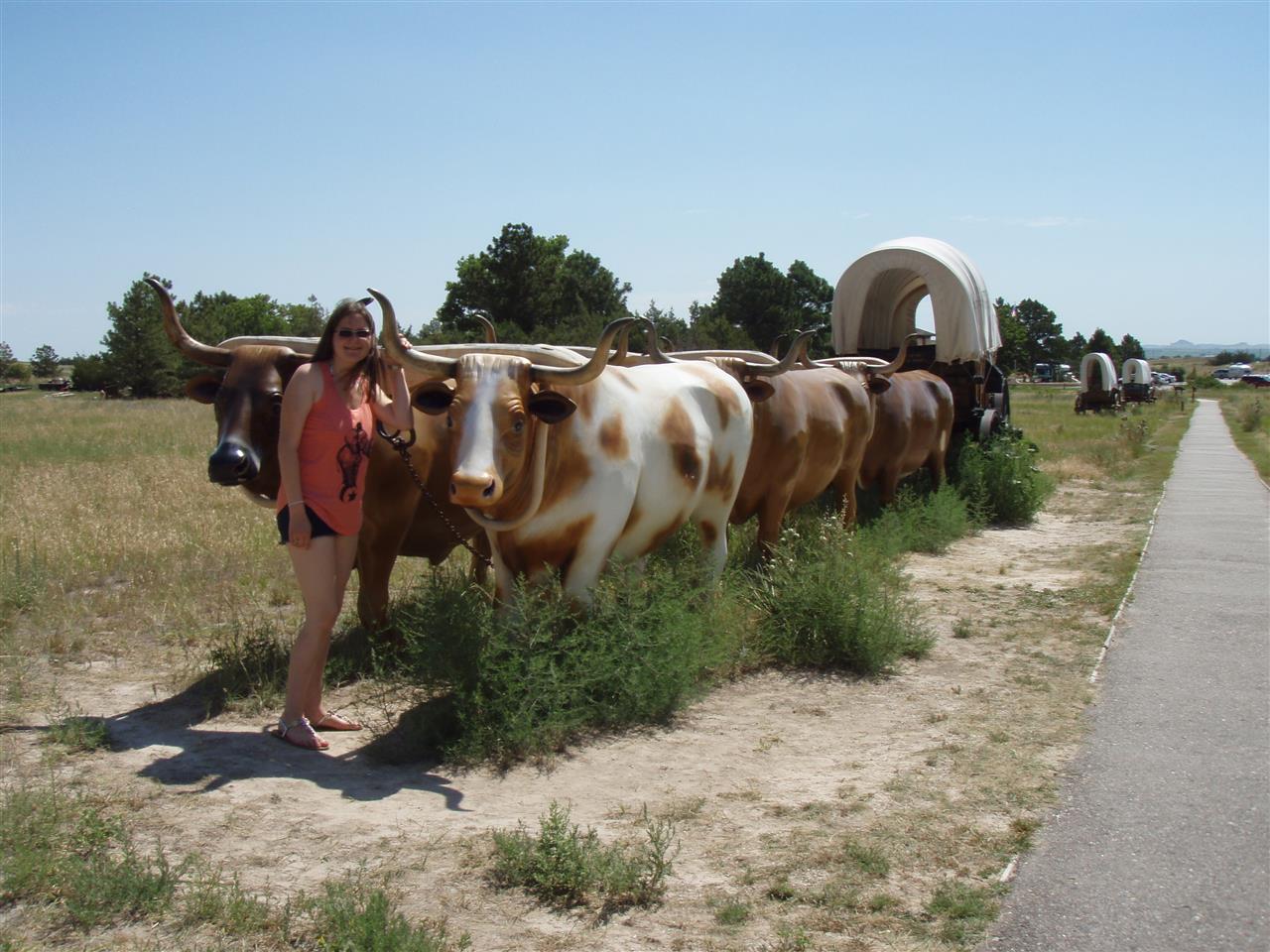 At the visitors centre, were replica wagons pulled by some rather sad looking Oxen.
Whats this you ask? Standing at the side of the road...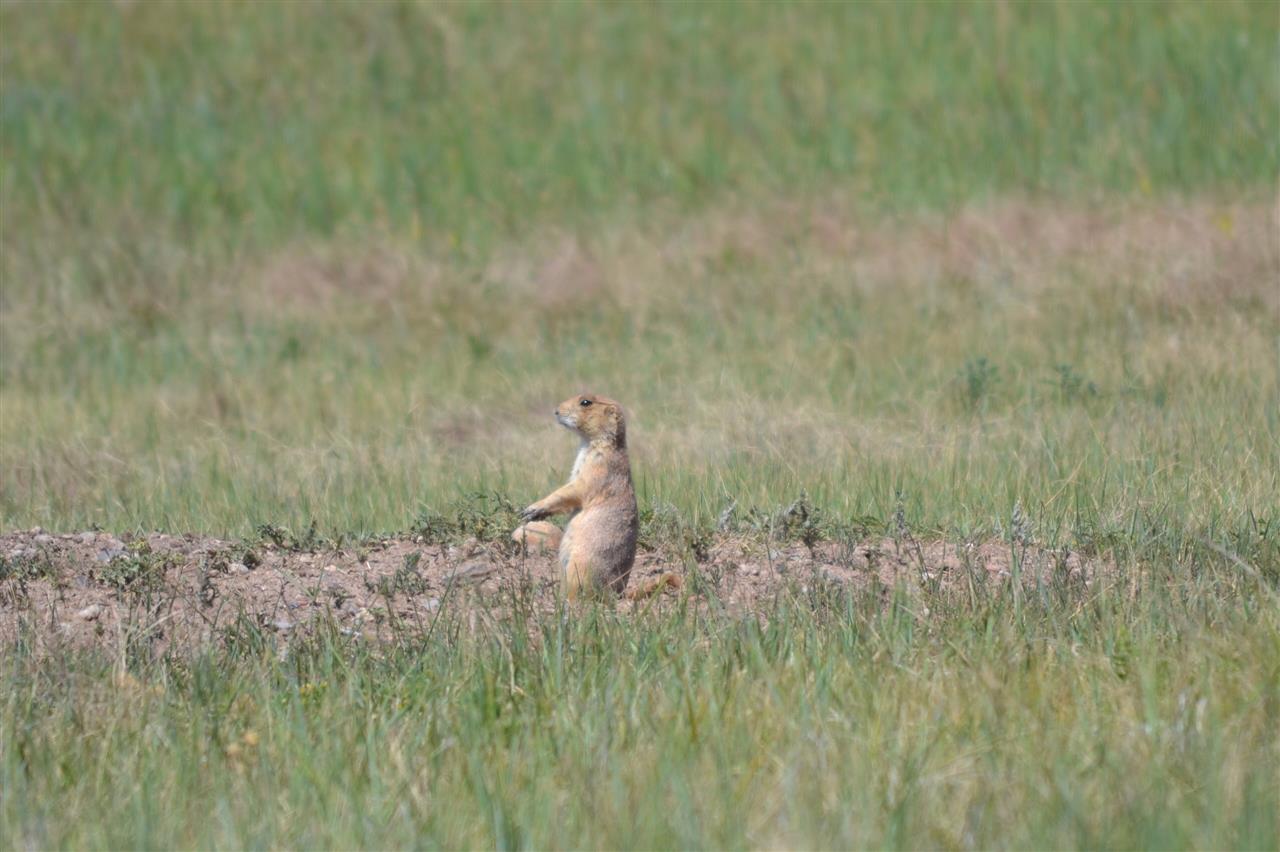 Americas very own version of the Meer cat..The Prairie Dog.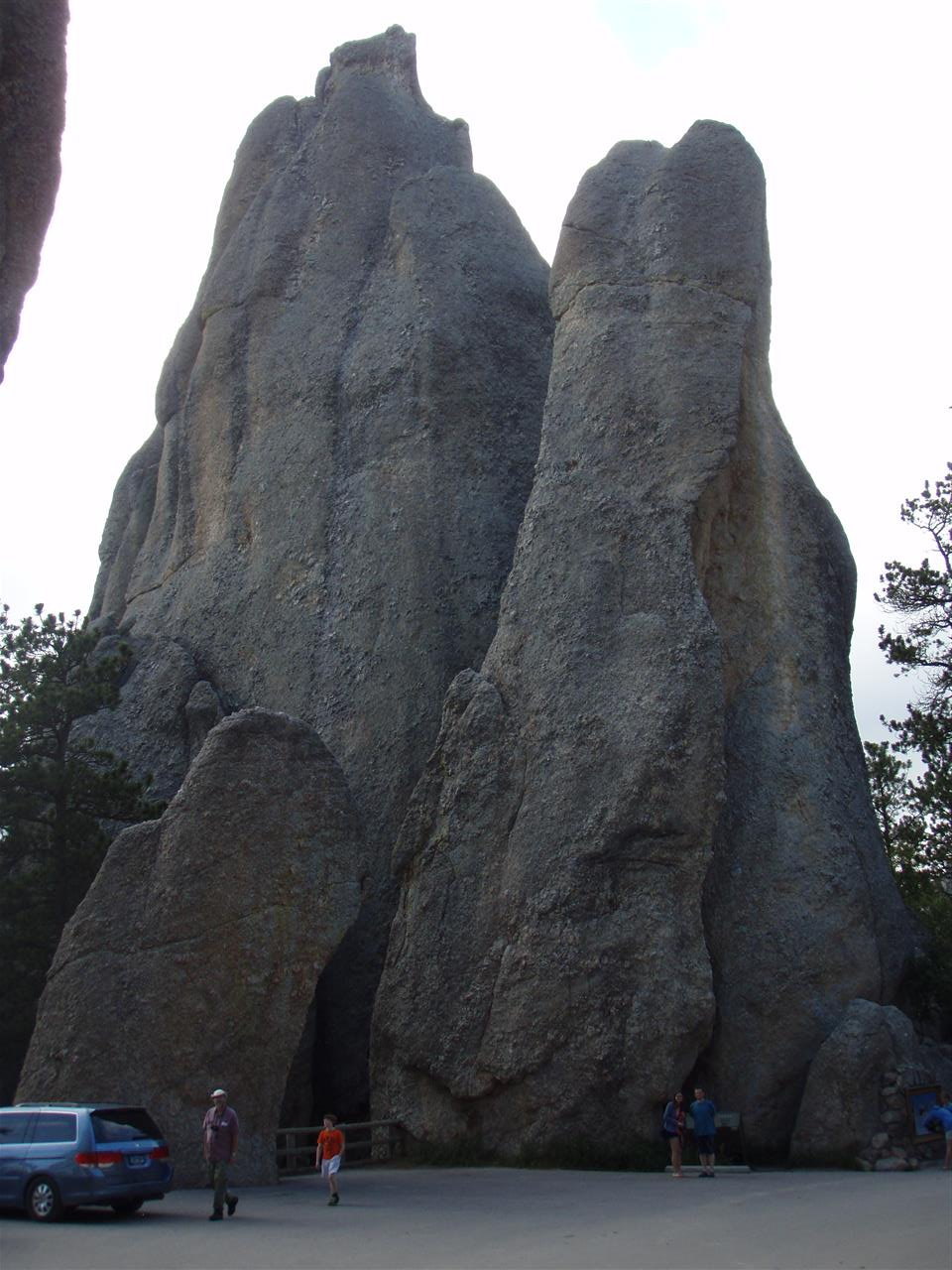 After a walk through Custer , We went to "The Needle" a geological marvel in the Custer state park..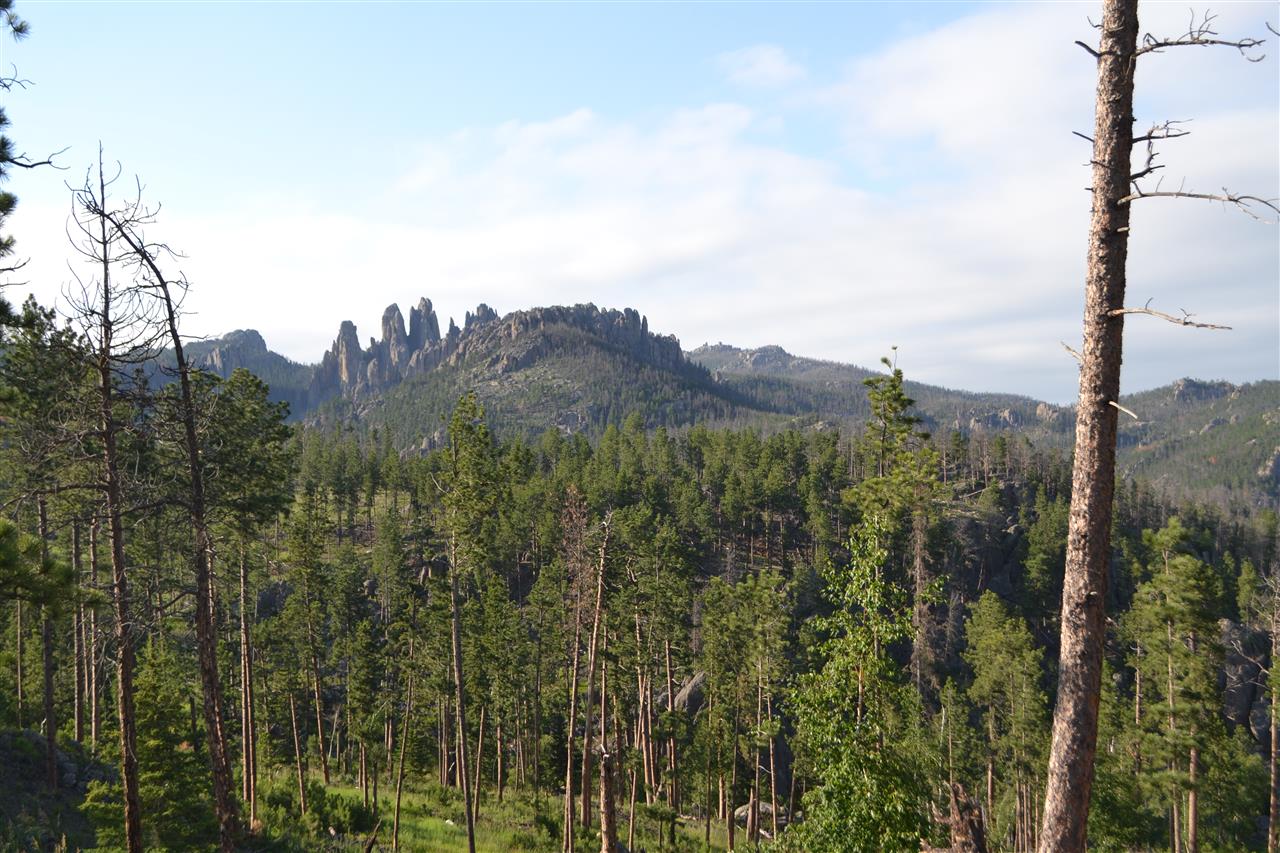 The forest provided some long distance view points for the phalic rocks.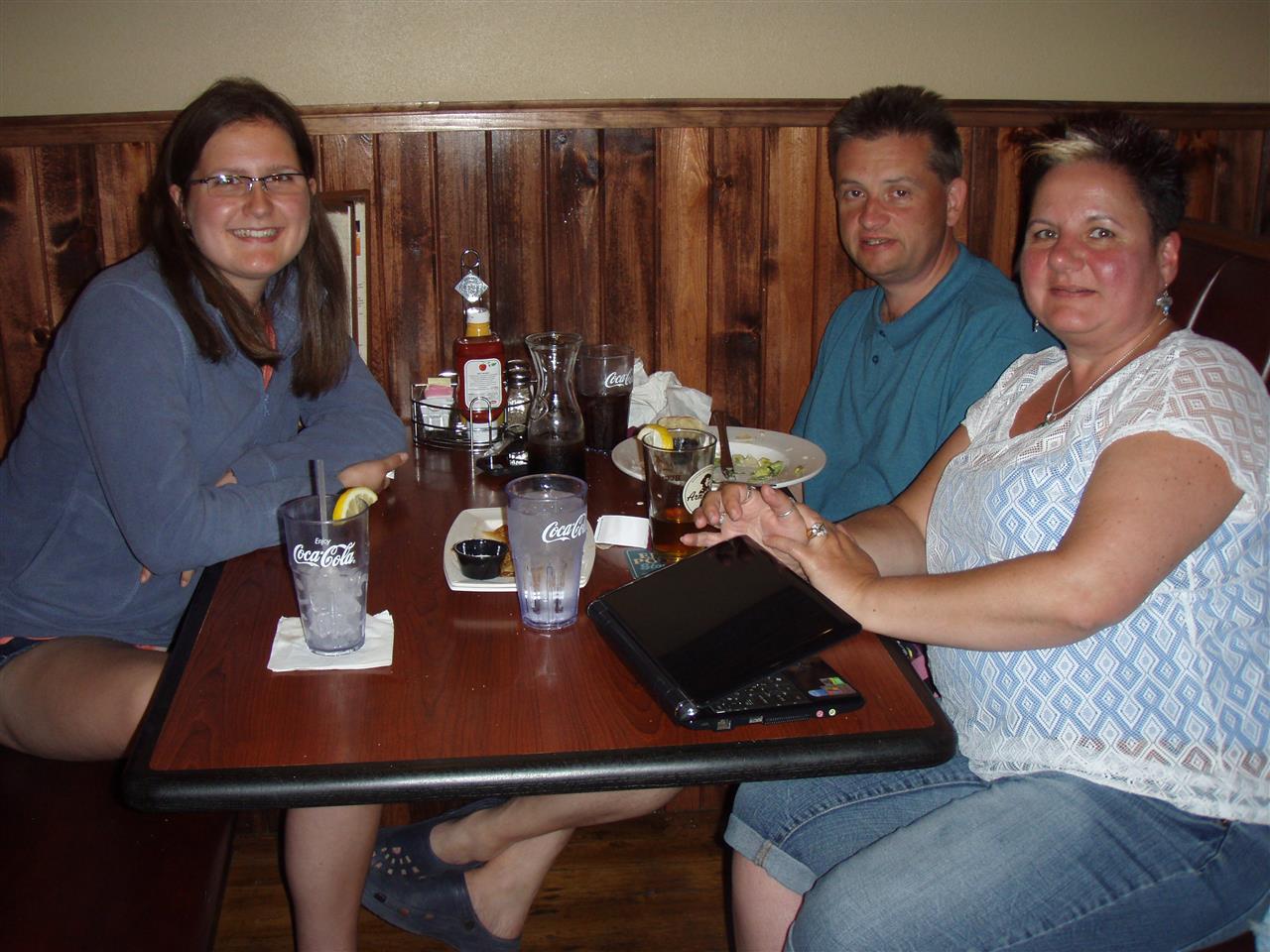 Tonight we plan a late night visit to Mount Rushmore..& a flood lit view up Lincolns Hooter!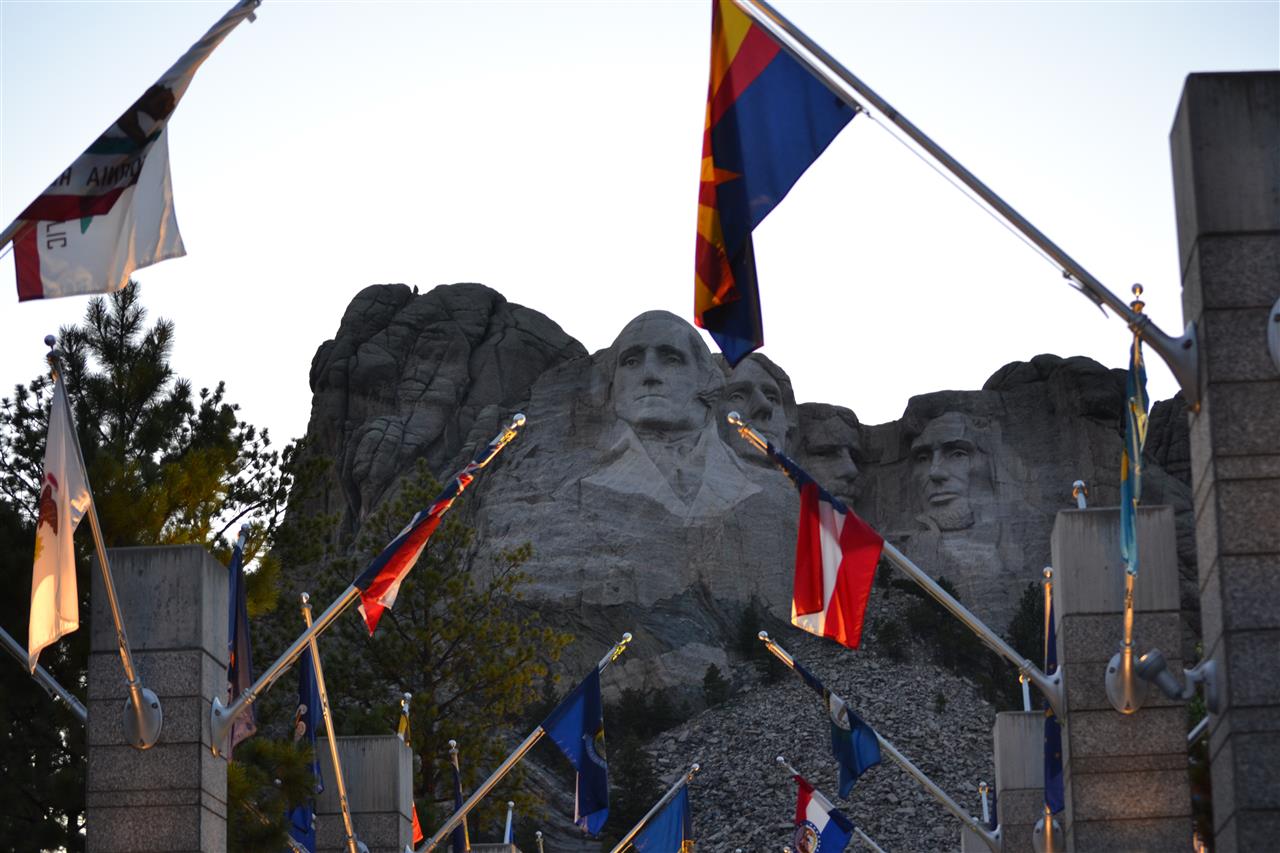 Half an hour later we arrived at Mount Rushmore. We were astonished by the sheer number of people packed into the amphitheatre, to see the spectacle.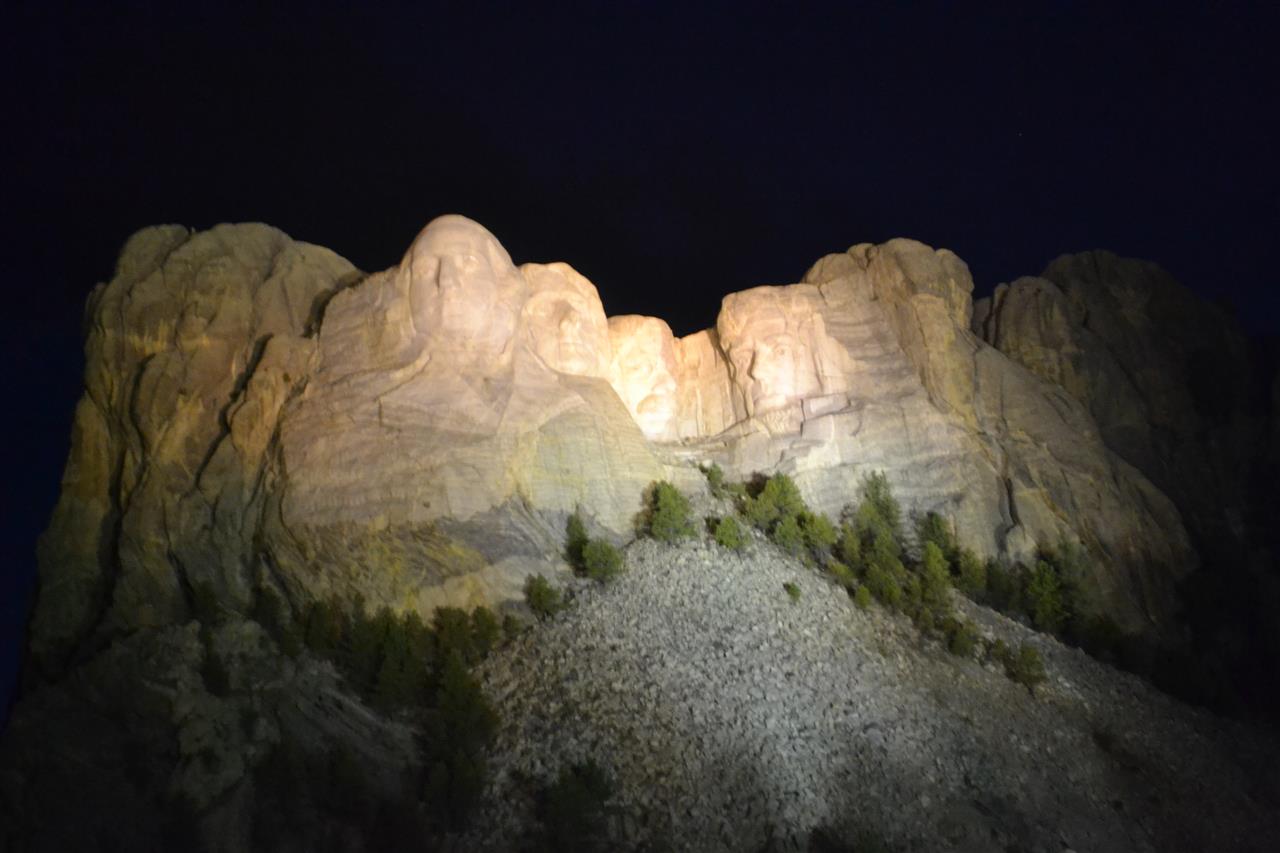 After a monologue from a member of the ranger service & a syrupy patriotic video , darkness had covered the monument.
The sight of the illuminations made the wait well worth while.

Back at our cabin we are tired out & have taken to our beds!

Goodnight reader xx

Suitcase update..Manuella's day off, spoke to Peter at United Airlines.
Ians bag has cleared customs in Barcelona & was taken by UPS to Madrid, where it was loaded on an overnight flight to Reykjavik.
---
Day 5 :Wind caves & a drive through Bison country. (Saturday 27th July 2013 )
Day 6 :4 years of Marriage..with Calamity Jane & Wild Bill Hickock (Sunday 28th July 2013 )
Day 7 :Bear Country USA to the Badlands.. (Monday 29th July 2013 )
Day 8 :Across the prairies to Bismarck .. (Tuesday 30th July 2013 )
Day 9 :Fracking Hell in Wiliston. (Wednesday 31st July 2013 )
Day 10 :Into Canada without a hitch & a night in Moose Jaw. (Thursday 1st August 2013 )
Day 11 :Moose Jaw to North Battleford and thats about it! (Friday 2nd August 2013 )
Day 12 :Plenty of Moo's but No Moose. (Saturday 3rd August 2013 )
Day 13 :Cabin in the woods .. (Sunday 4th August 2013 )
Day 14 :Doggy day & Rafting through the Rockies. (Monday 5th August 2013 )
Day 15 :Tramway to Heaven & The Athabasca falls. (Tuesday 6th August 2013 )
Day 16 :Bear discovered on Mount Edith. (Wednesday 7th August 2013 )
Day 17 :The Ice fields & a beary good day.. (Thursday 8th August 2013 )
Day 18 :Kicking Ass on the Kicking horse.. (Friday 9th August 2013 )
Day 19 :Whistlers on the Kettle railroad. (Saturday 10th August 2013 )
Day 20 :Dusty Trails.. (Sunday 11th August 2013 )
Day 21 :Last day ..Canada & Back to good old USA. (Monday 12th August 2013 )
Day 22 :Sad times.. Seattle to Uk via Vancouver . (Tuesday 13th August 2013 )