Holiday USA and beyond - 2013

Show all days on one page (a long download!)
Day 1 :From Lovedean to Columbus Nebraska in 22 hours! (Tuesday 23rd July 2013 )
Day 2 :Following the The Sandhills scenic route to Mullen.. (Wednesday 24th July 2013 )
Day 3 :Tanking up the Middle Loup..and an Elks penis! (Thursday 25th July 2013 )
Day 4 :Taking the Oregon Trail with prairie dogs, Simples! (Friday 26th July 2013 )
Day 5 :Wind caves & a drive through Bison country. (Saturday 27th July 2013 )
Day 6 :4 years of Marriage..with Calamity Jane & Wild Bill Hickock (Sunday 28th July 2013 )
Day 7 :Bear Country USA to the Badlands.. (Monday 29th July 2013 )
Day 8 :Across the prairies to Bismarck .. (Tuesday 30th July 2013 )
Day 9 :Fracking Hell in Wiliston. (Wednesday 31st July 2013 )
Day 10 :Into Canada without a hitch & a night in Moose Jaw. (Thursday 1st August 2013 )
Day 11 :Moose Jaw to North Battleford and thats about it! (Friday 2nd August 2013 )
Day 12 :Plenty of Moo's but No Moose. (Saturday 3rd August 2013 )
Day 13 :Cabin in the woods .. (Sunday 4th August 2013 )
Day 14 :Doggy day & Rafting through the Rockies. (Monday 5th August 2013 )
Day 15 :Tramway to Heaven & The Athabasca falls. (Tuesday 6th August 2013 )
Day 16 :Bear discovered on Mount Edith. (Wednesday 7th August 2013 )
Day 17 :The Ice fields & a beary good day.. (Thursday 8th August 2013 )
Day 18 :Kicking Ass on the Kicking horse.. (Friday 9th August 2013 )

Day 19 : Whistlers on the Kettle railroad.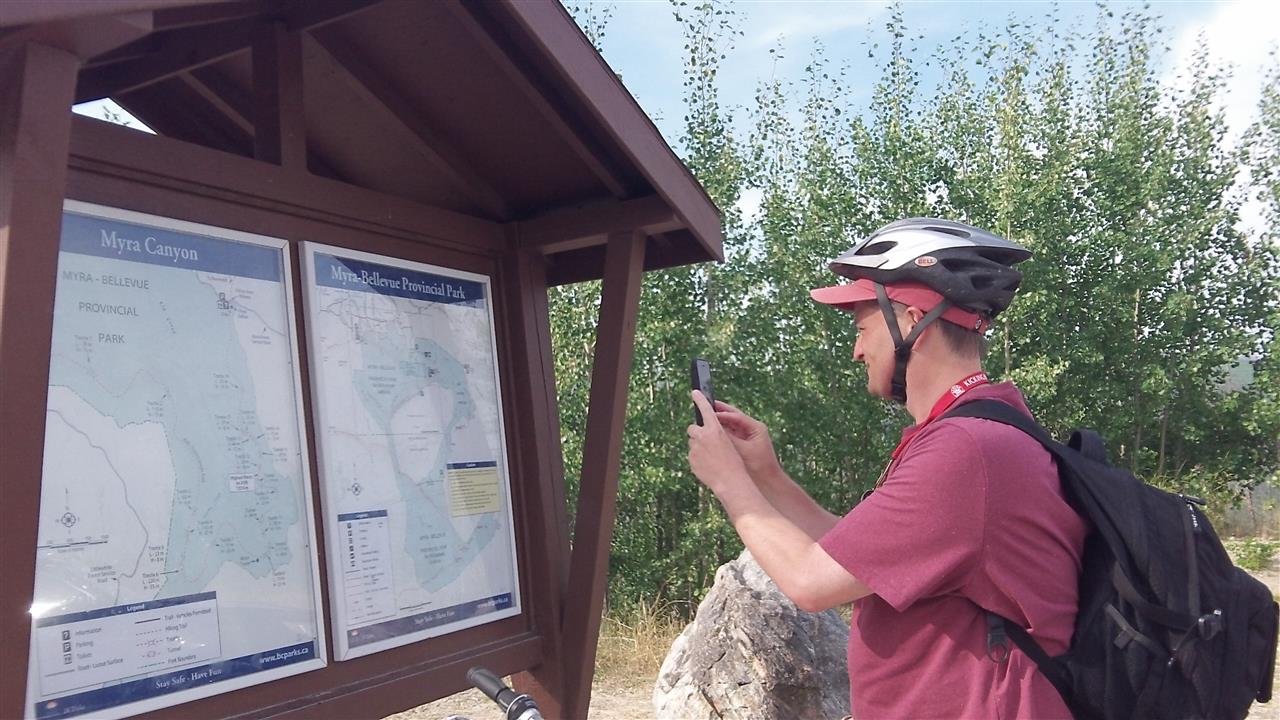 We would have loved an easy start to our day at Kelowna's Accent Inn, I missed a go in the Laundry & a swim in their lovely pool..
Another crack of dawn start, off to cycle the kettle railroad..The only instruction " follow the straight , flat railroad" Ian took a pic anyway.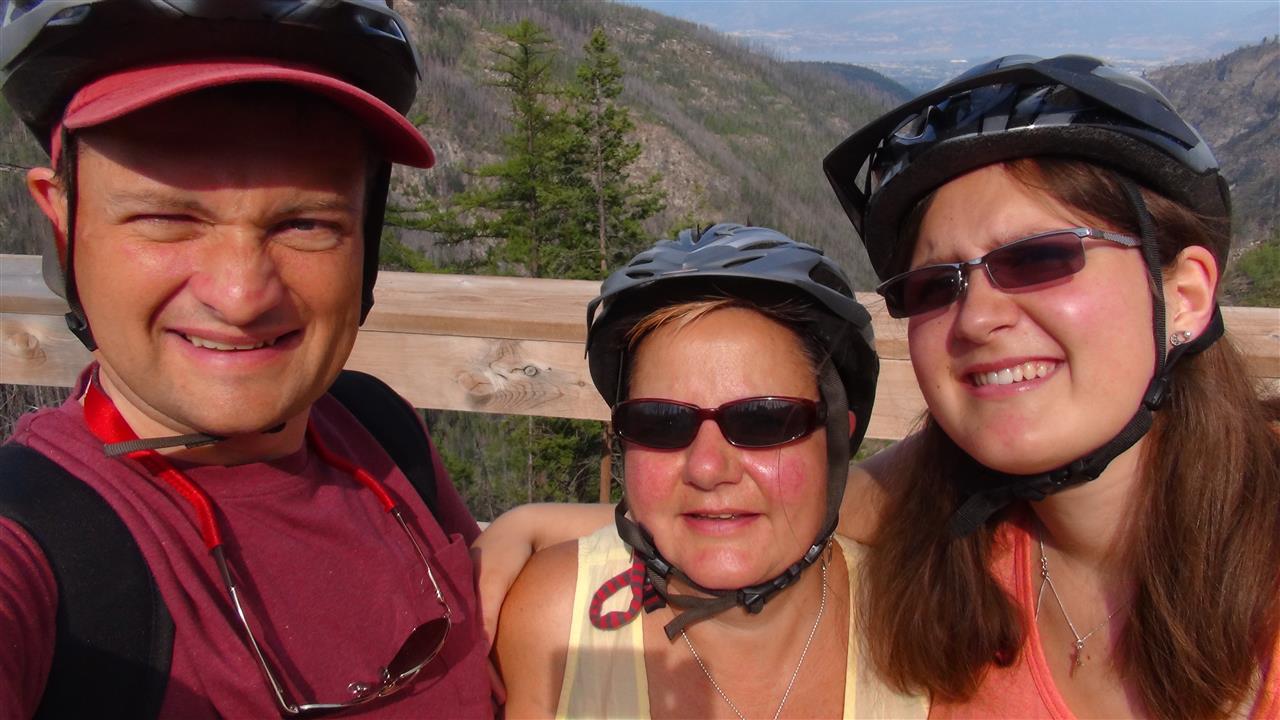 3 Super fit cyclists we met!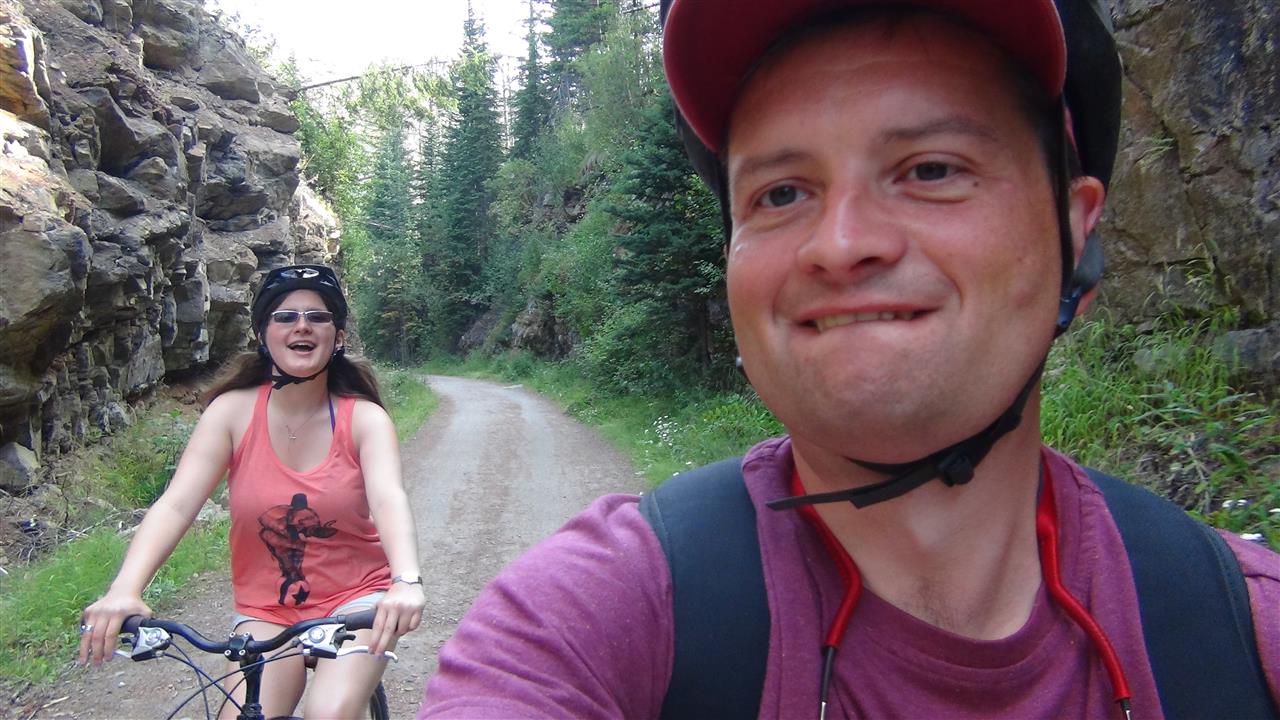 Ian looks like a gnome!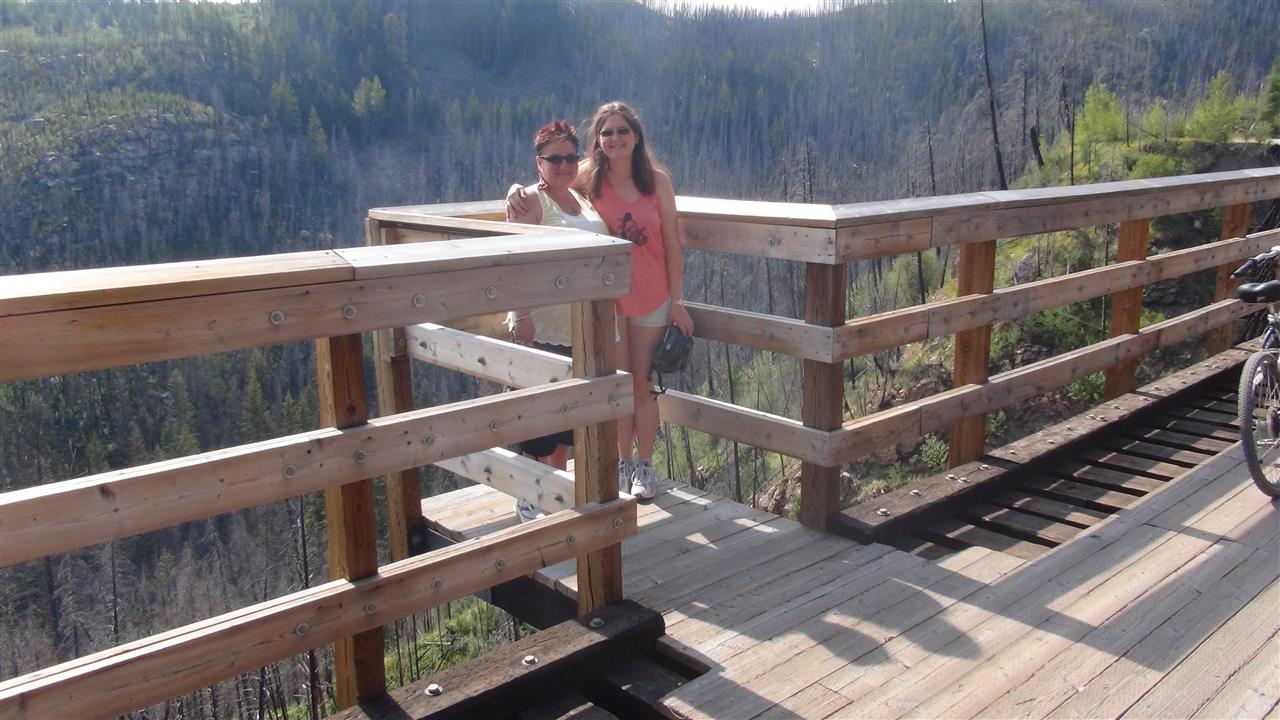 The route has been lovingly restored by a local restoration society, they added these usefull pull in / view points.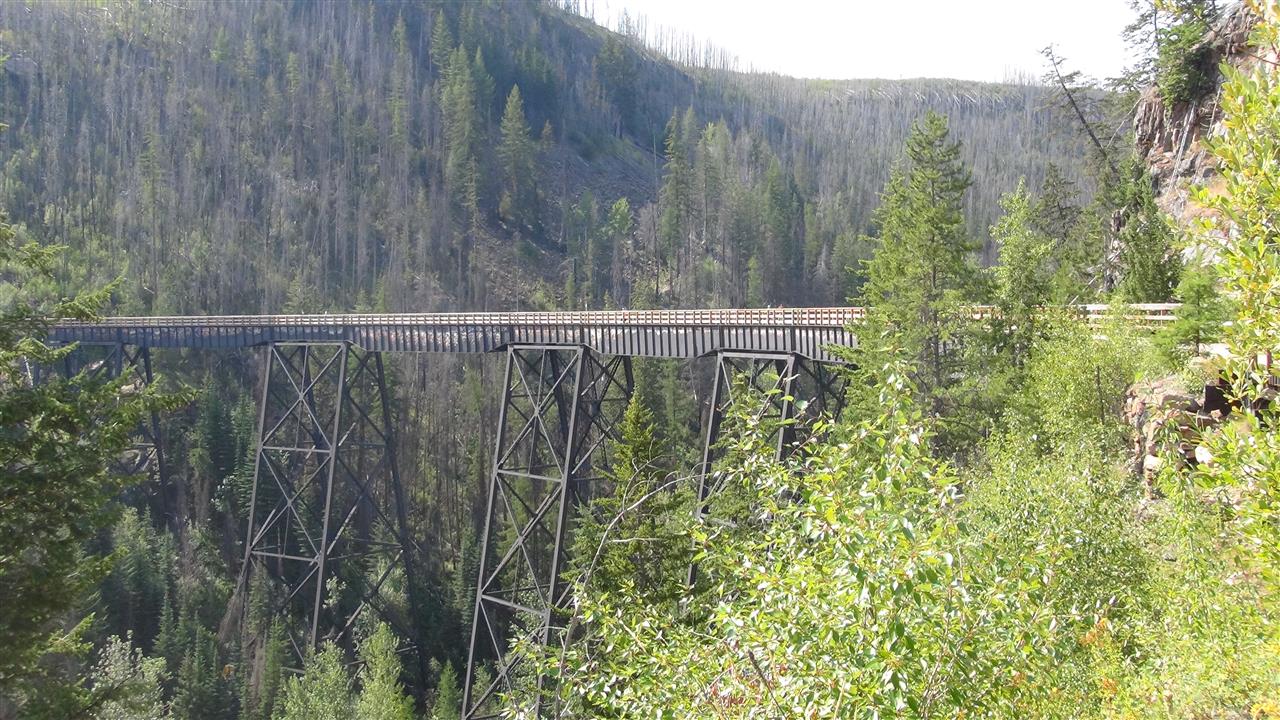 Just to scare you guys... these are the trails we cycled across. We could see them behind as we cycled on. They are the remains of the tressles of an old railroad track :)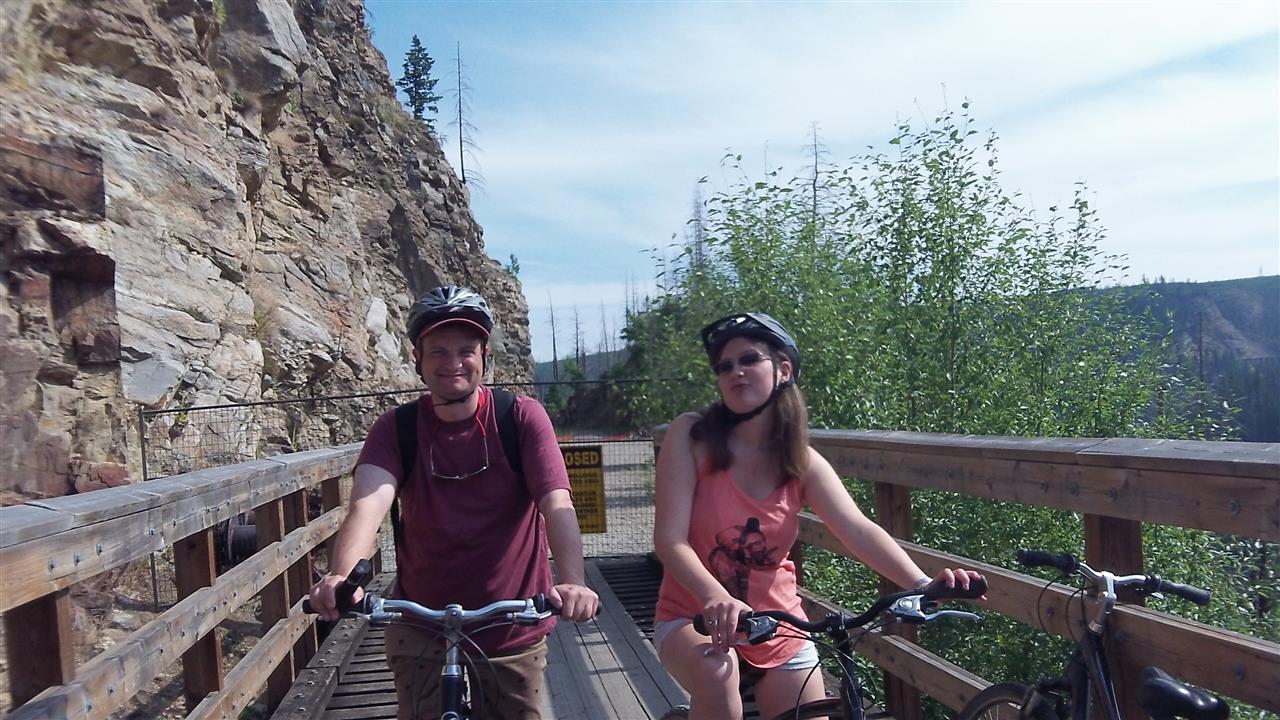 Min & Ian reach the 7.5 km point , time to cycle back .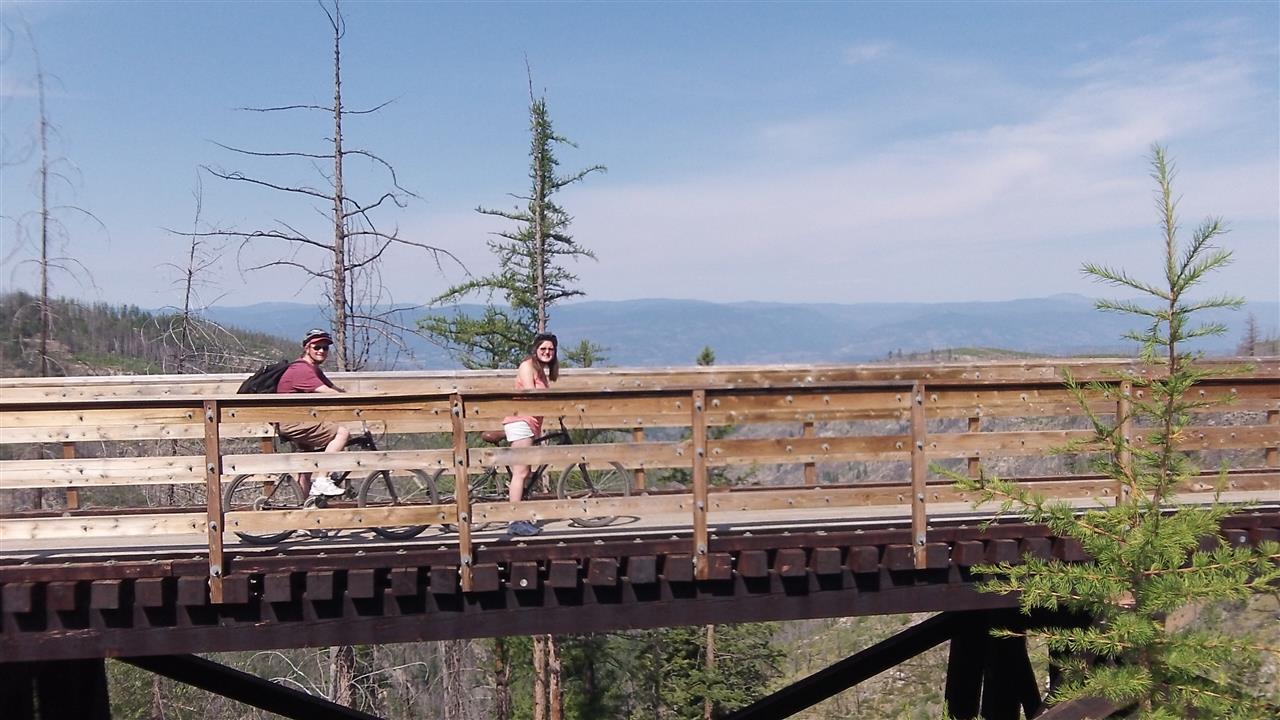 My intrepid explorers risk life & limb xx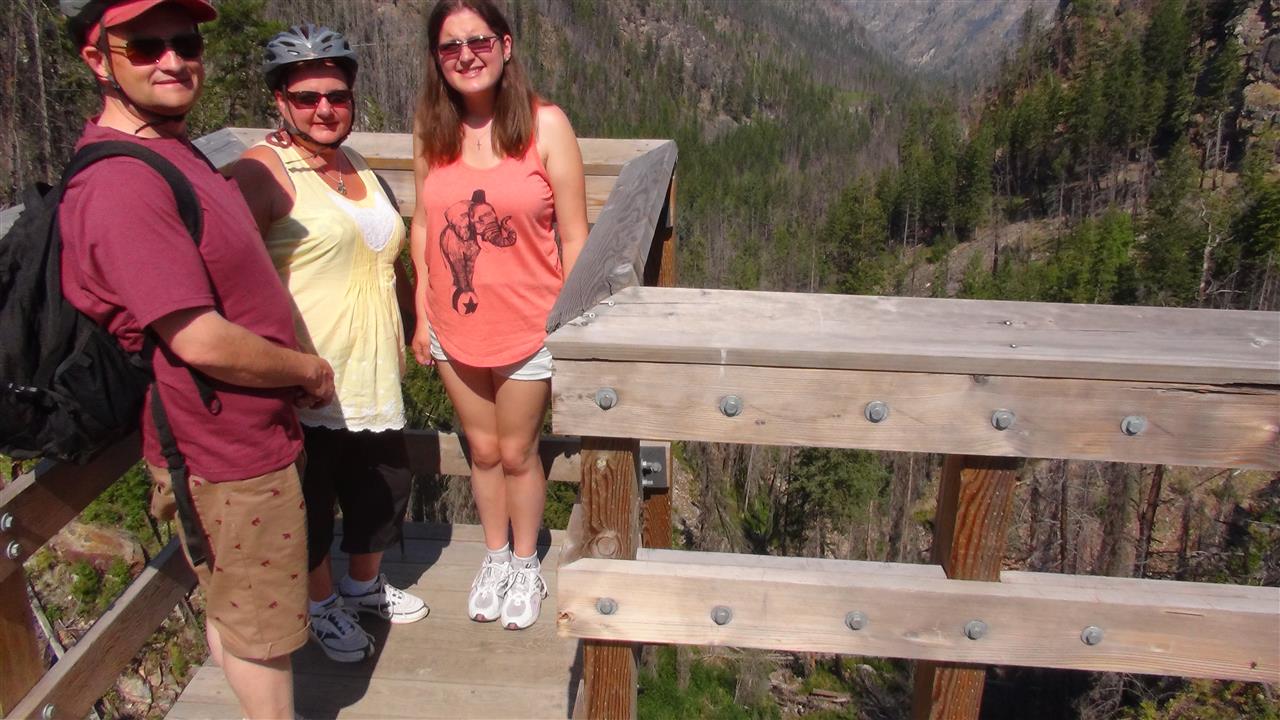 A nice older man took our photograph, he had a lovely doggy too... However he clearly didn't realise Ian had a head!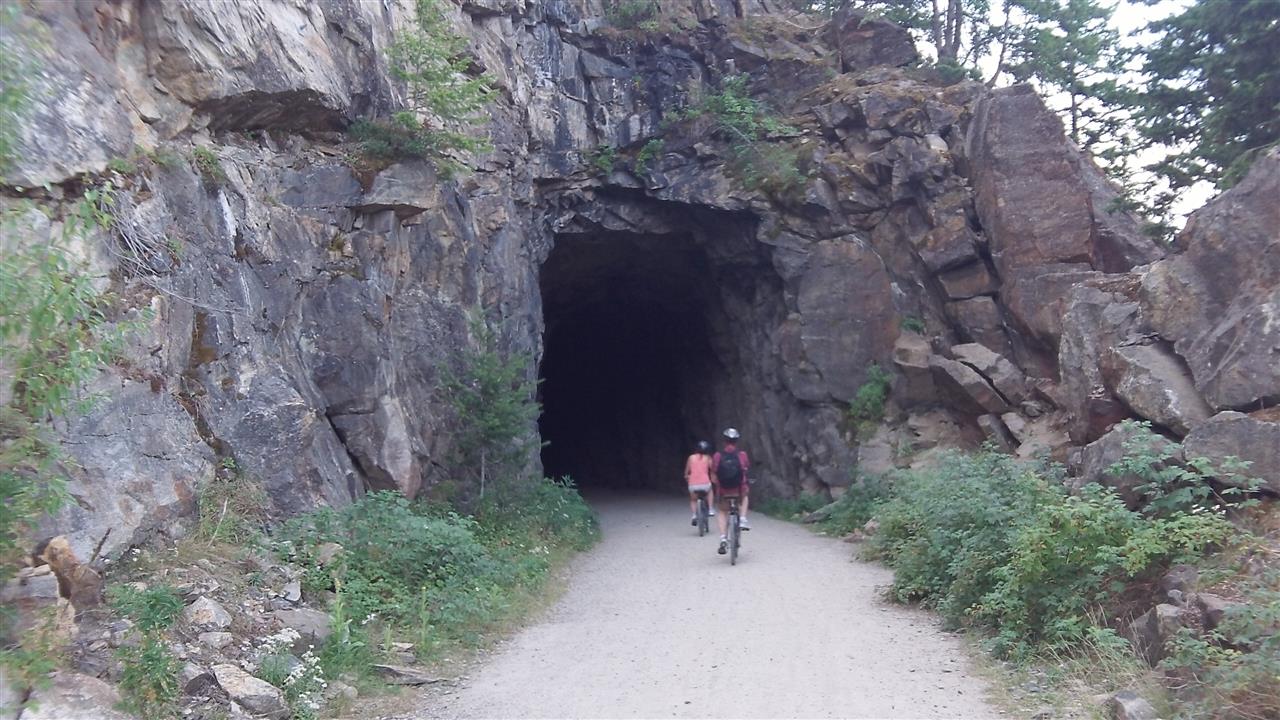 The trail sent us into a spooky tunnel which mum insisted on making ghost noises in to try and scare us in... However we could see light at the end :P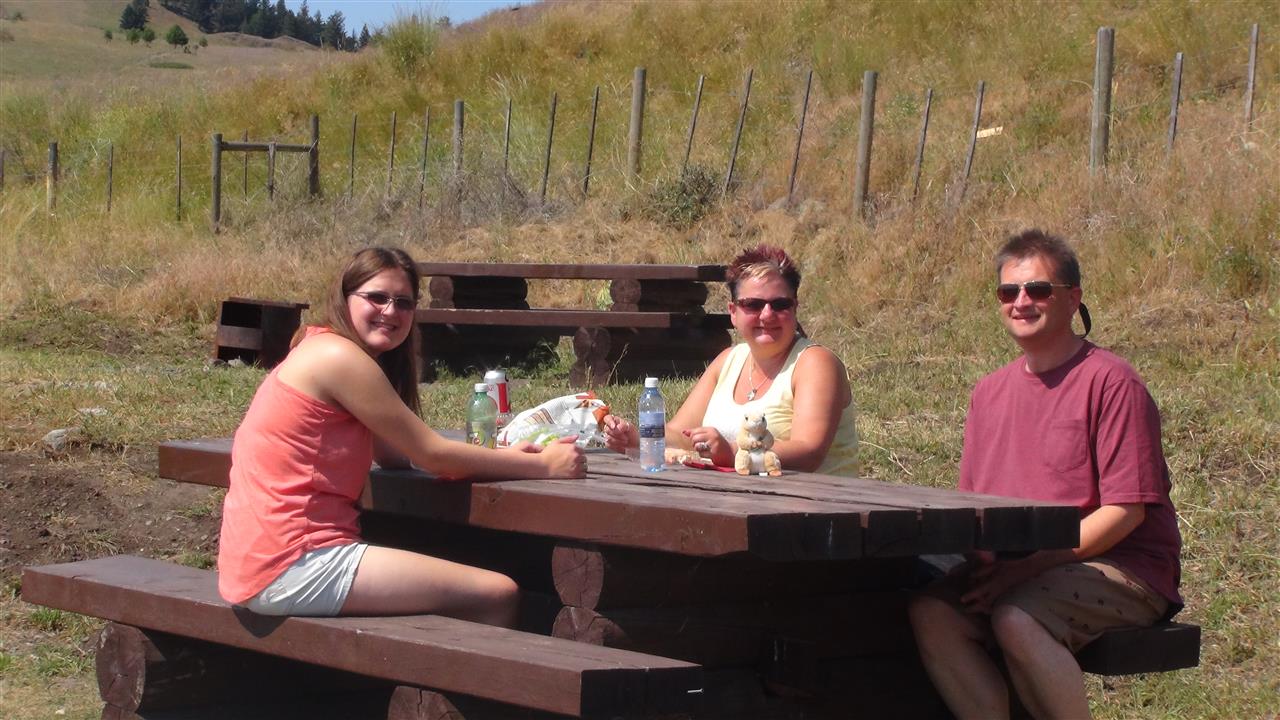 A picnic at Marquart Lake with the local meer cat/ prairie dog population.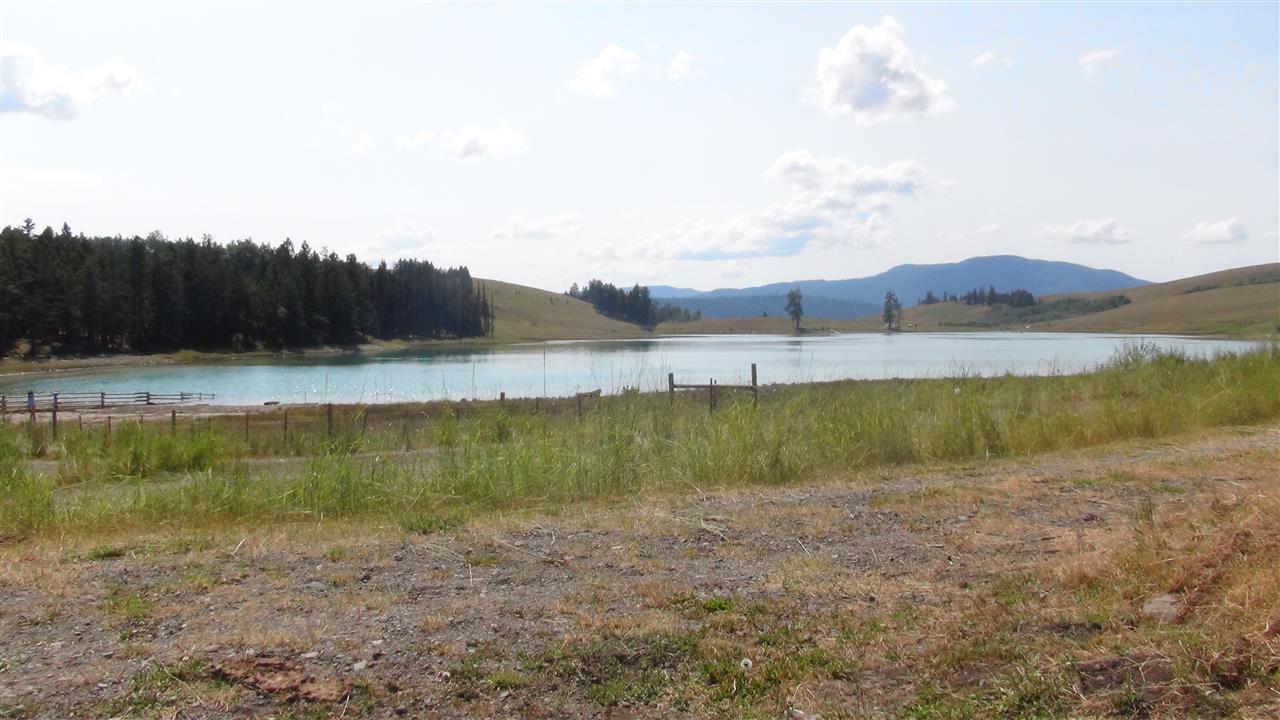 Marquart or Mosquito Lake!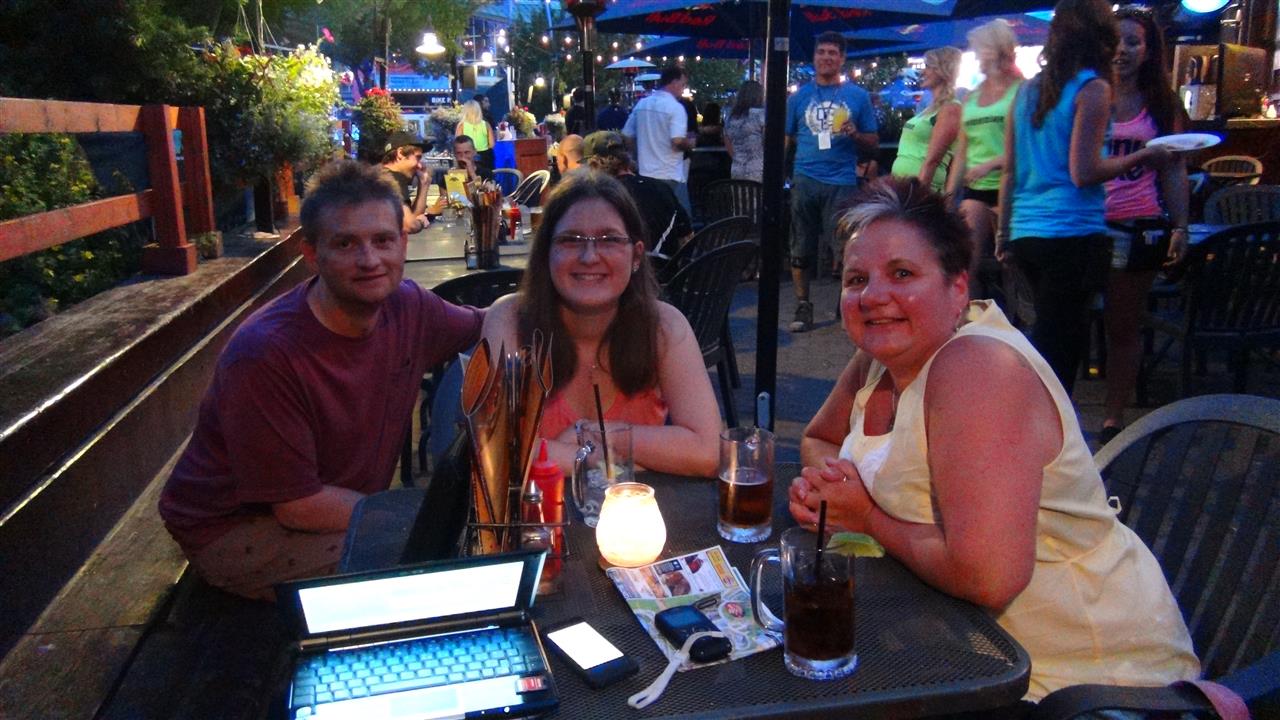 Another 6hr+ drive & Ian gets us to our ski house in Whistler.

We venture into the village for Dinner @ the longhorn Saloon & Grill..we are 20 yrs too old & Hollie 10 yrs too young for the mad Saturday night crowd.

Good night faithful reader..Jens photo's of Marmite look like he's having more fun than us !! xxx
---
Day 20 :Dusty Trails.. (Sunday 11th August 2013 )
Day 21 :Last day ..Canada & Back to good old USA. (Monday 12th August 2013 )
Day 22 :Sad times.. Seattle to Uk via Vancouver . (Tuesday 13th August 2013 )