Holiday USA and beyond - 2013

Show all days on one page (a long download!)
Day 1 :From Lovedean to Columbus Nebraska in 22 hours! (Tuesday 23rd July 2013 )
Day 2 :Following the The Sandhills scenic route to Mullen.. (Wednesday 24th July 2013 )
Day 3 :Tanking up the Middle Loup..and an Elks penis! (Thursday 25th July 2013 )
Day 4 :Taking the Oregon Trail with prairie dogs, Simples! (Friday 26th July 2013 )
Day 5 :Wind caves & a drive through Bison country. (Saturday 27th July 2013 )
Day 6 :4 years of Marriage..with Calamity Jane & Wild Bill Hickock (Sunday 28th July 2013 )
Day 7 :Bear Country USA to the Badlands.. (Monday 29th July 2013 )
Day 8 :Across the prairies to Bismarck .. (Tuesday 30th July 2013 )
Day 9 :Fracking Hell in Wiliston. (Wednesday 31st July 2013 )
Day 10 :Into Canada without a hitch & a night in Moose Jaw. (Thursday 1st August 2013 )
Day 11 :Moose Jaw to North Battleford and thats about it! (Friday 2nd August 2013 )

Day 12 : Plenty of Moo's but No Moose.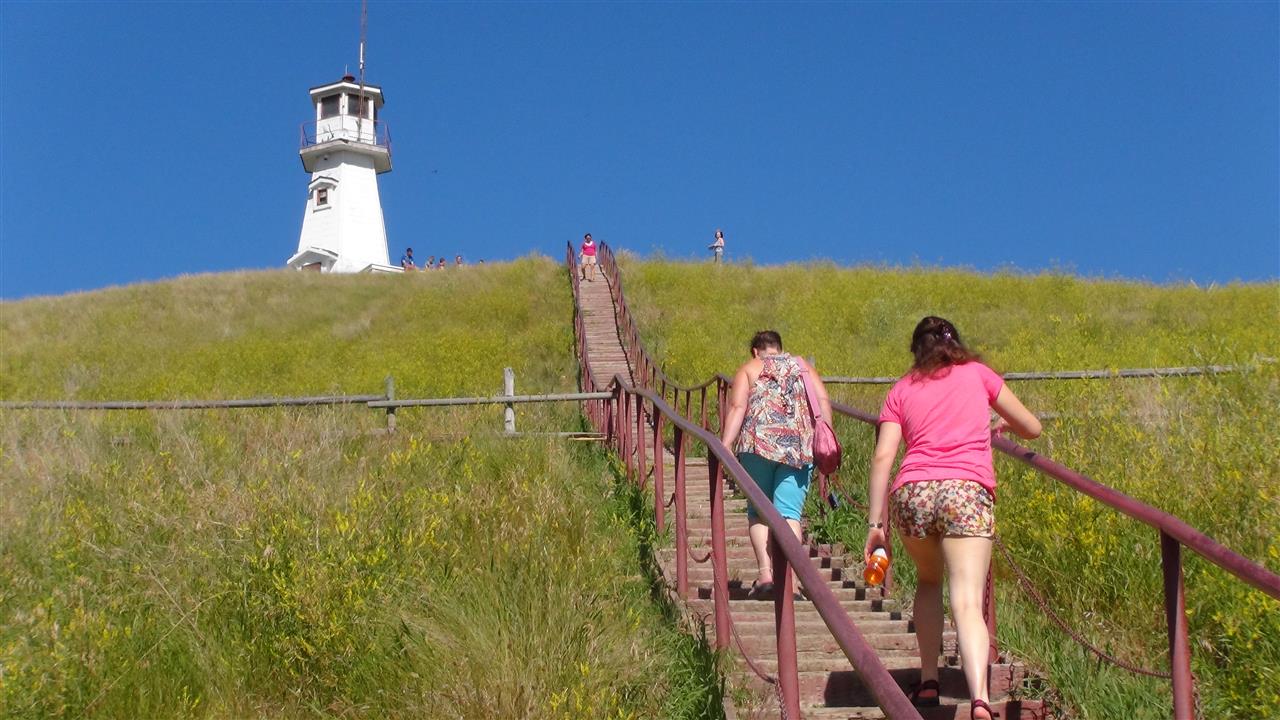 An early morning " Dollarama " visit satisfied Doris's shopping bug...

151 steps to the lighthouse at Jackfish Lake Cochin, afforded magnificent views..we watched a lad slide the length of the handrail on the way down, Ian wouldn't do it tho : (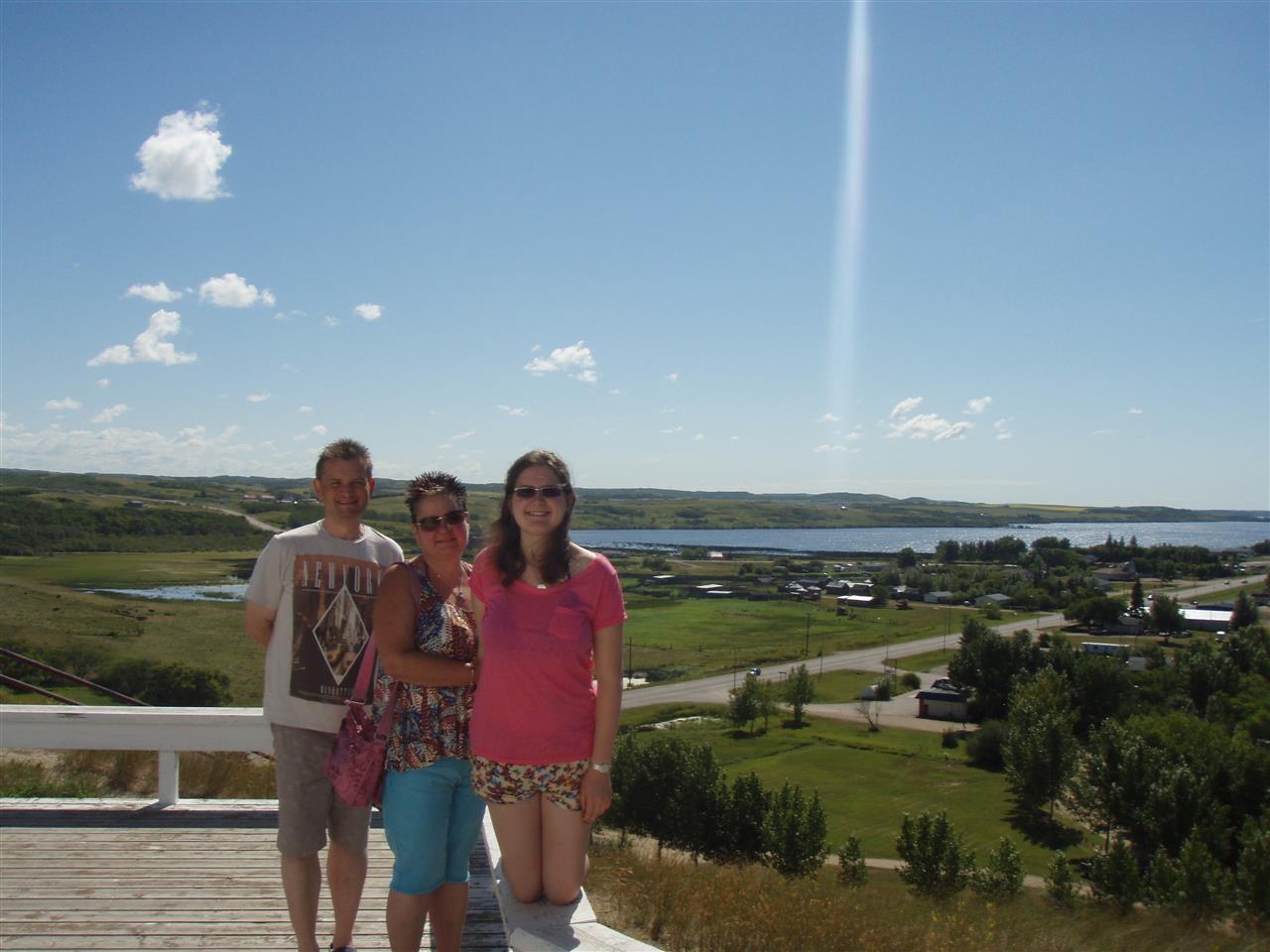 We couldn't work out why they would need a lighthouse on a lake though!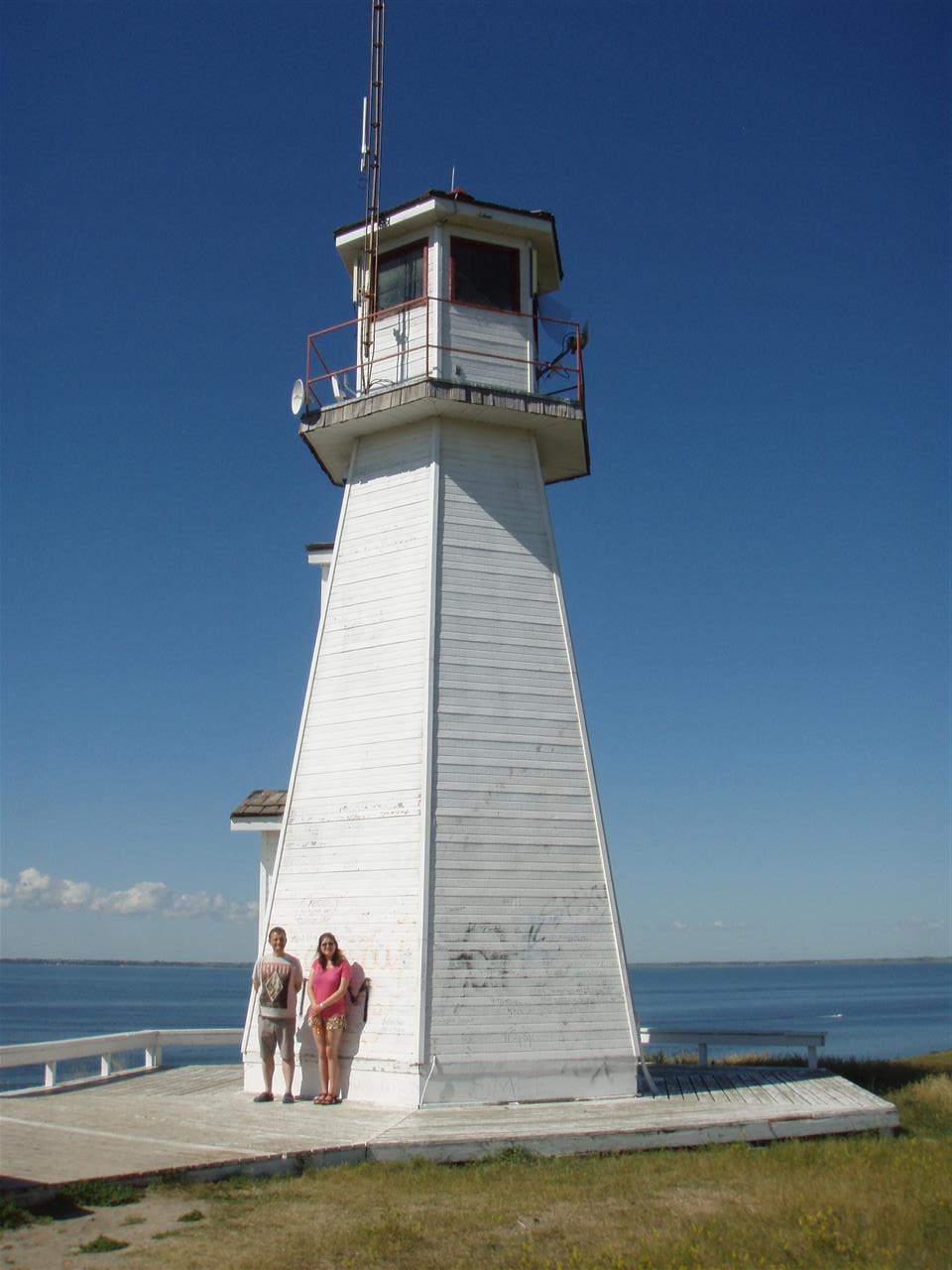 The lighthouse was suprisingly small.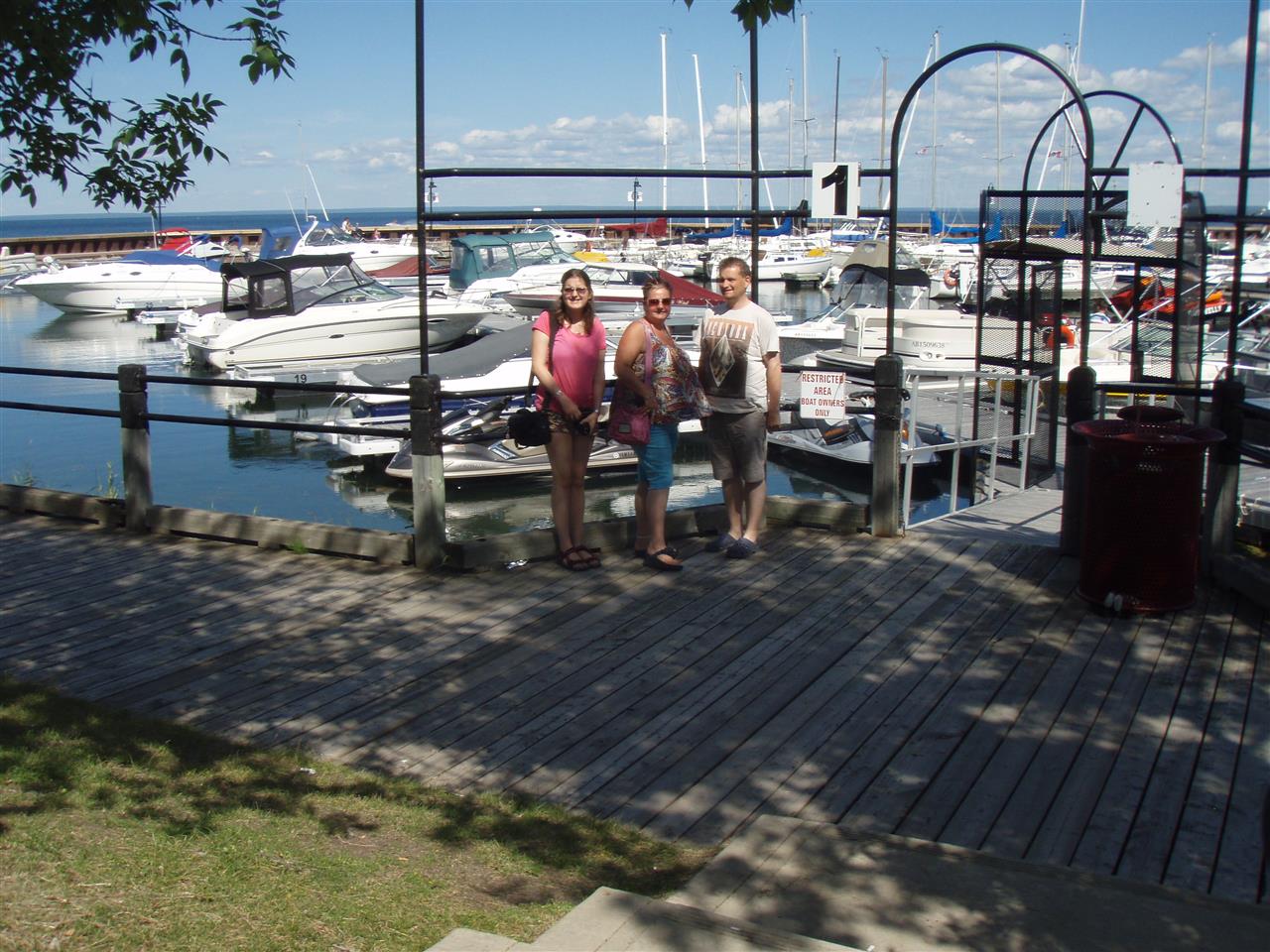 Next stop ,Cold Lake.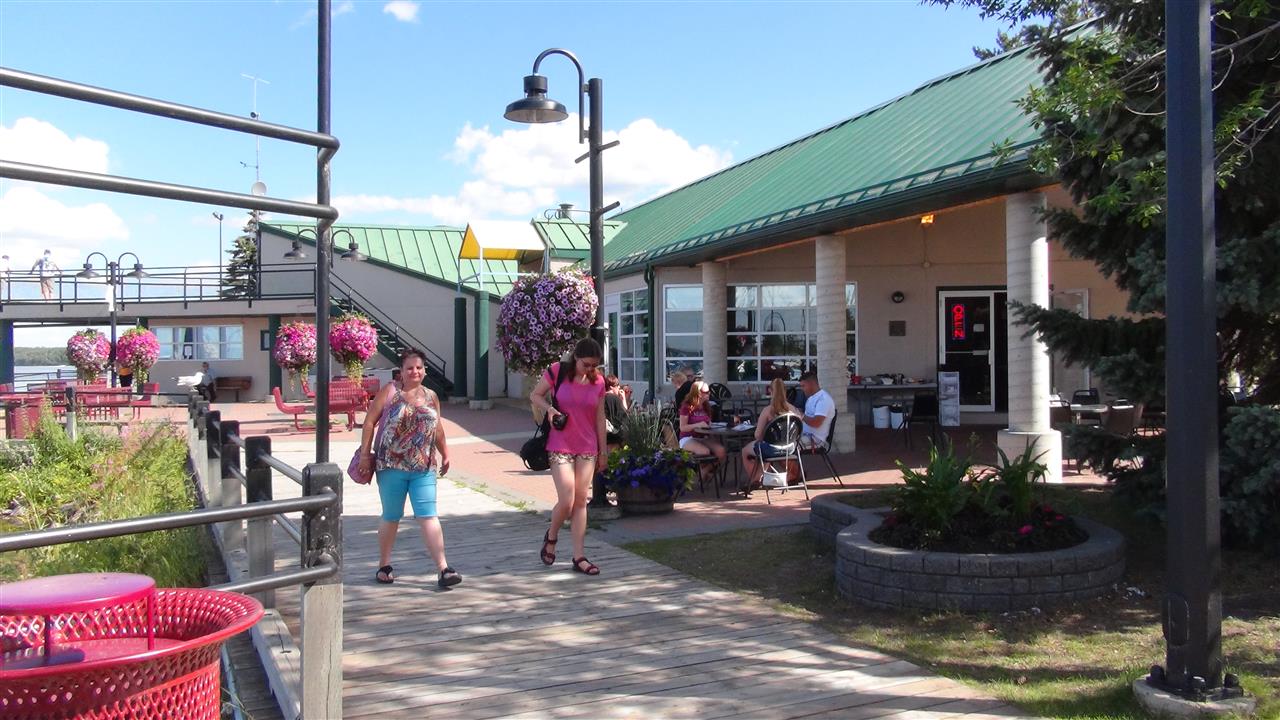 We had a late lunch at the cafe at the edge of the Marina.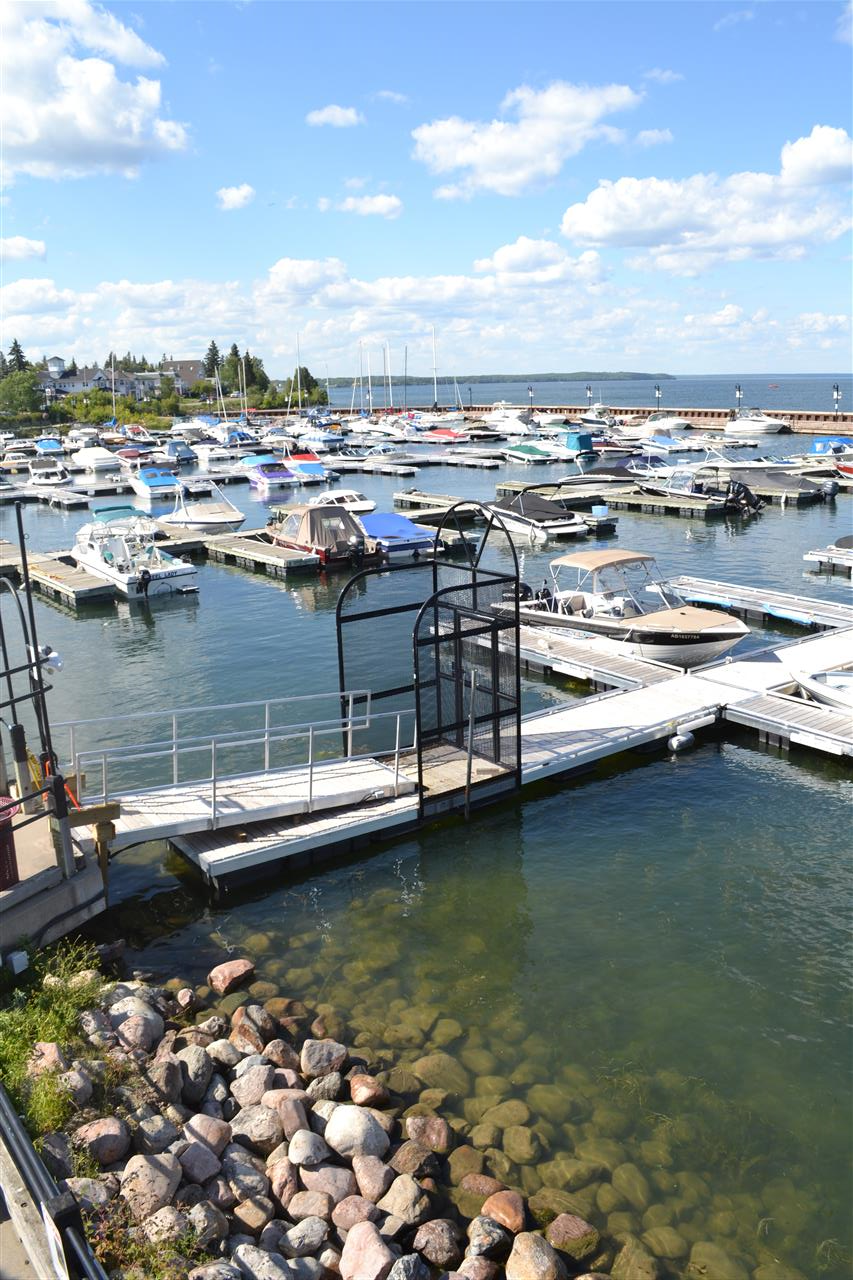 No million dollar yachts here, but nothing under 20K according to the for sale notice board.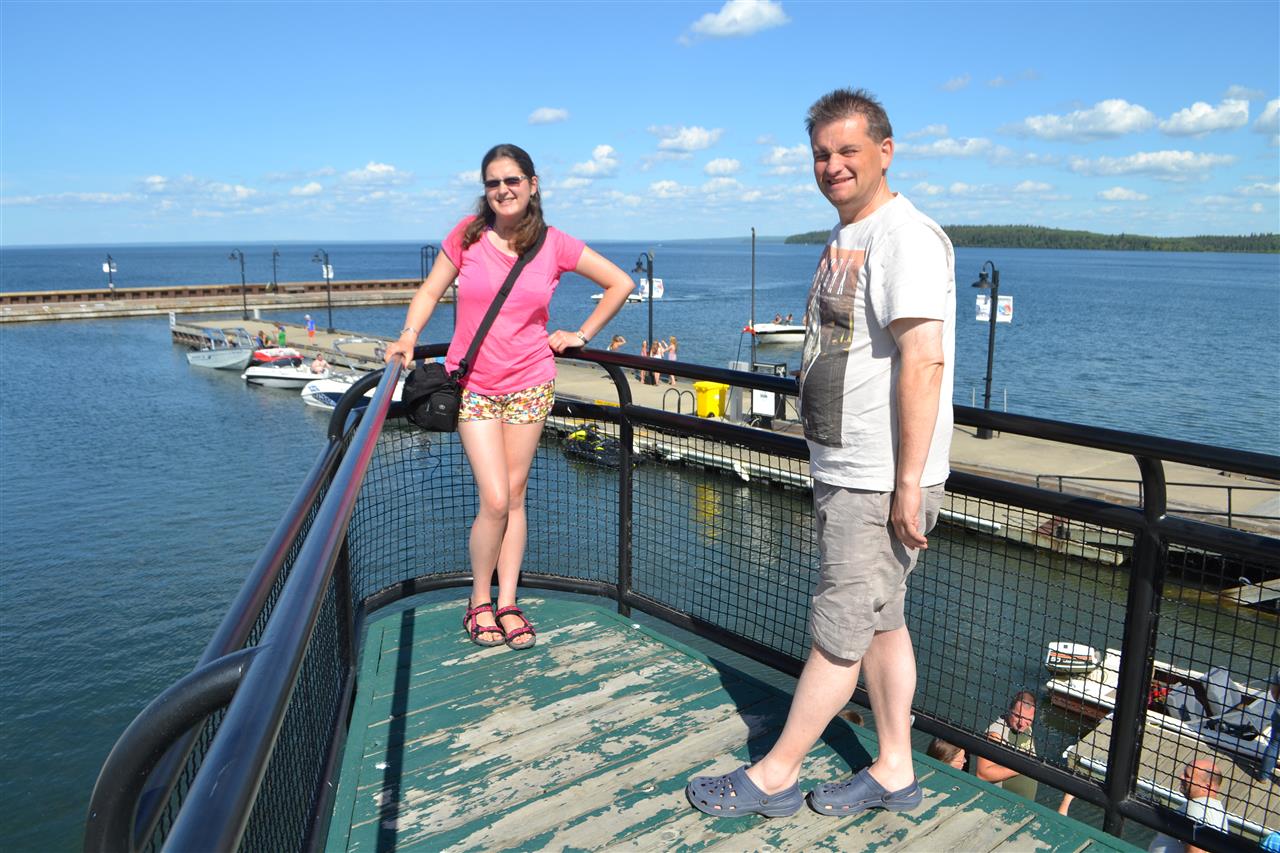 We watched a variety of boats launch.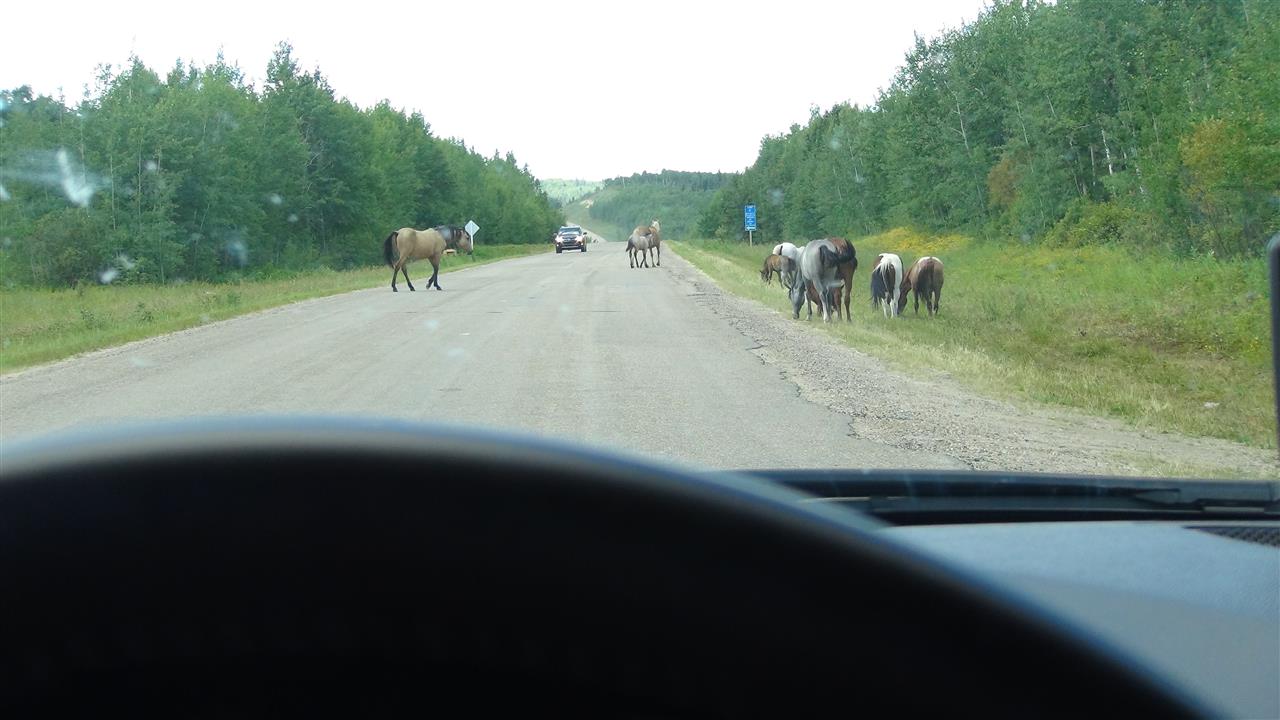 The Highways Ian chose for the latter part of our journey were largely gravel..or antiquated tarmac.
Sign posts warned of the illusive Moose...all we managed were acres of cattle & this herd of semi wild horses, browsing the carriageway.
Our next port of call, " The Smoky Lake Inn " at, guess where ? Yep, Smoky Lake the Pumpkin Capital of Alberta,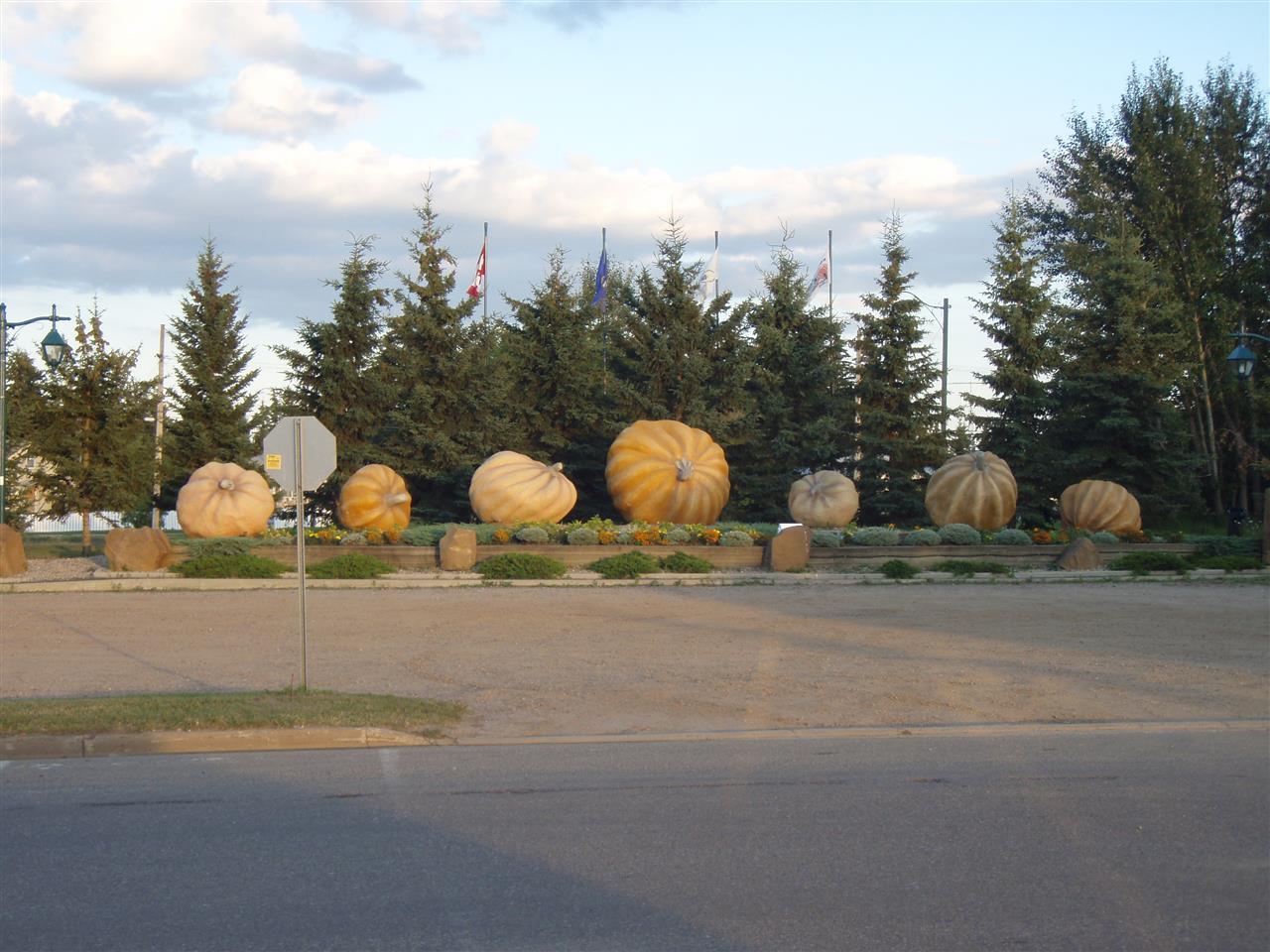 Our hotel / Restaurant appears to be under renovation & staffed by Thai people..The rooms connect & Ian should be free from my snoring tonight !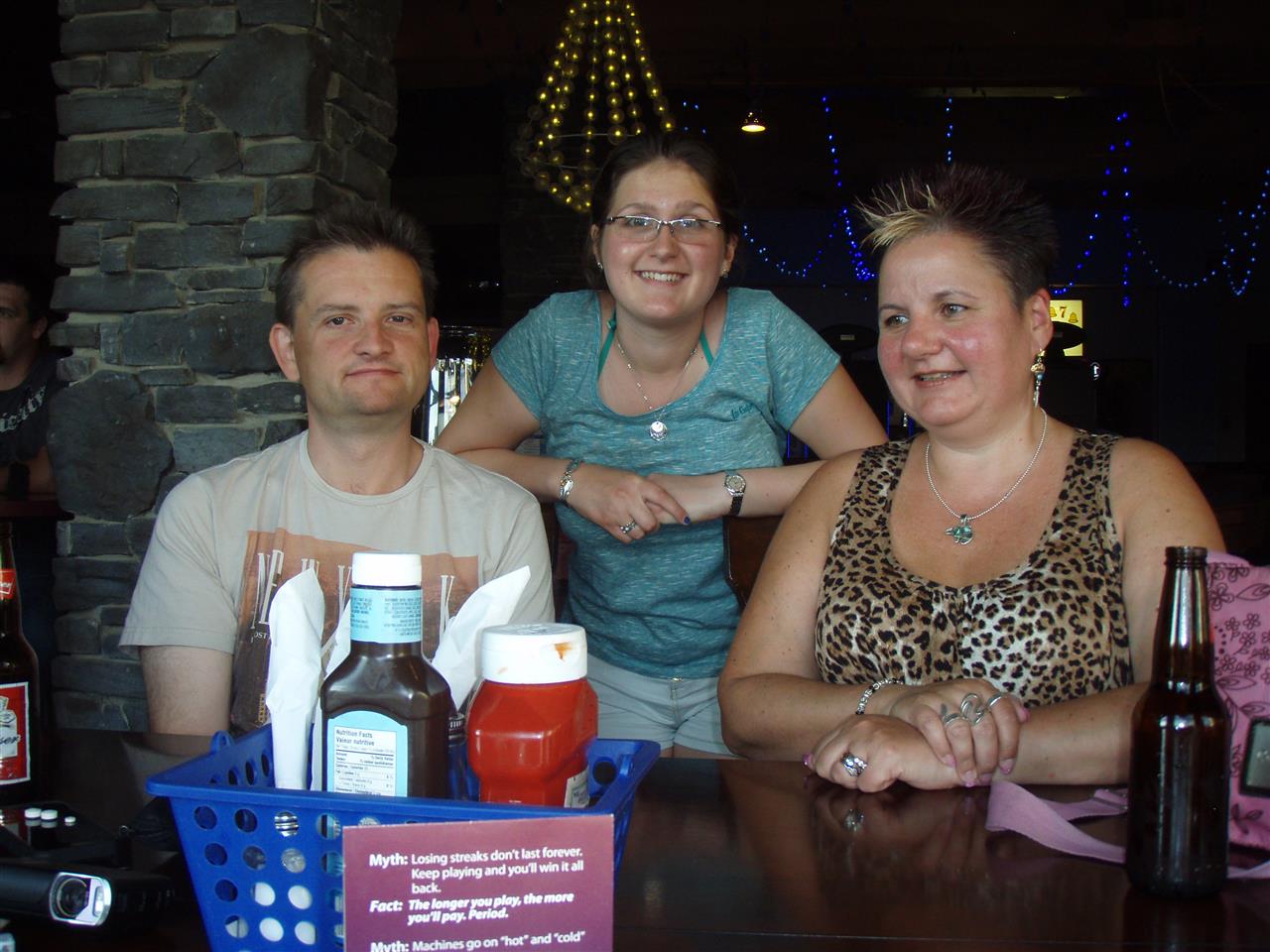 Our late lunch means no one is particularly hungry , so a beer & a salad are on their way.

Good night reader sleep well. xx

Hollie says hi to Marmite, Auntie Liz & Grandpop xxxxxxx hope he's keeping up with the blog !
---
Day 13 :Cabin in the woods .. (Sunday 4th August 2013 )
Day 14 :Doggy day & Rafting through the Rockies. (Monday 5th August 2013 )
Day 15 :Tramway to Heaven & The Athabasca falls. (Tuesday 6th August 2013 )
Day 16 :Bear discovered on Mount Edith. (Wednesday 7th August 2013 )
Day 17 :The Ice fields & a beary good day.. (Thursday 8th August 2013 )
Day 18 :Kicking Ass on the Kicking horse.. (Friday 9th August 2013 )
Day 19 :Whistlers on the Kettle railroad. (Saturday 10th August 2013 )
Day 20 :Dusty Trails.. (Sunday 11th August 2013 )
Day 21 :Last day ..Canada & Back to good old USA. (Monday 12th August 2013 )
Day 22 :Sad times.. Seattle to Uk via Vancouver . (Tuesday 13th August 2013 )