Holiday USA and beyond - 2013

Show all days on one page (a long download!)
Day 1 :From Lovedean to Columbus Nebraska in 22 hours! (Tuesday 23rd July 2013 )
Day 2 :Following the The Sandhills scenic route to Mullen.. (Wednesday 24th July 2013 )
Day 3 :Tanking up the Middle Loup..and an Elks penis! (Thursday 25th July 2013 )
Day 4 :Taking the Oregon Trail with prairie dogs, Simples! (Friday 26th July 2013 )
Day 5 :Wind caves & a drive through Bison country. (Saturday 27th July 2013 )
Day 6 :4 years of Marriage..with Calamity Jane & Wild Bill Hickock (Sunday 28th July 2013 )

Day 7 : Bear Country USA to the Badlands..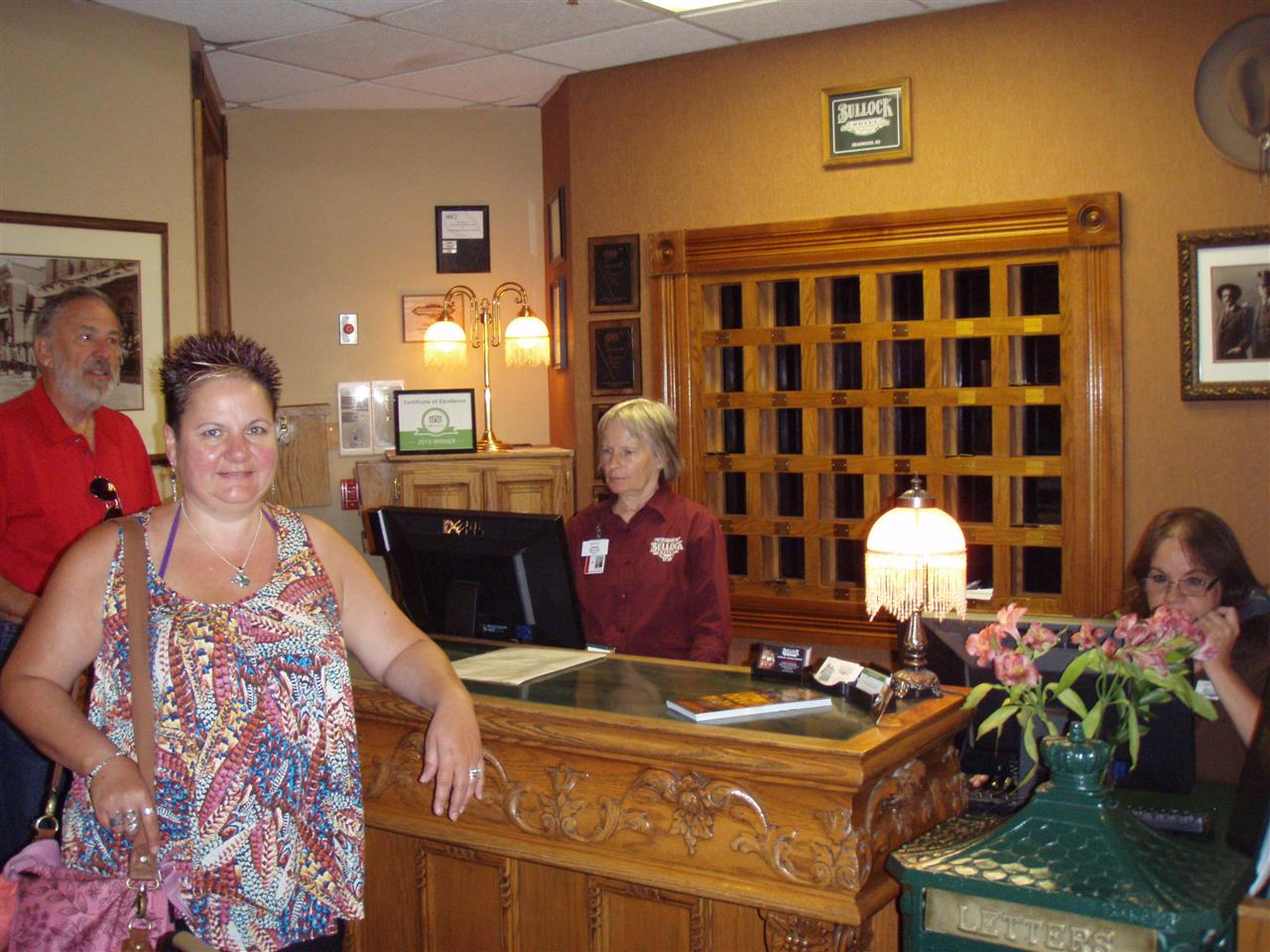 We checked out of the Bullock Hotel without a sniff of the ghostly Seth Bullock..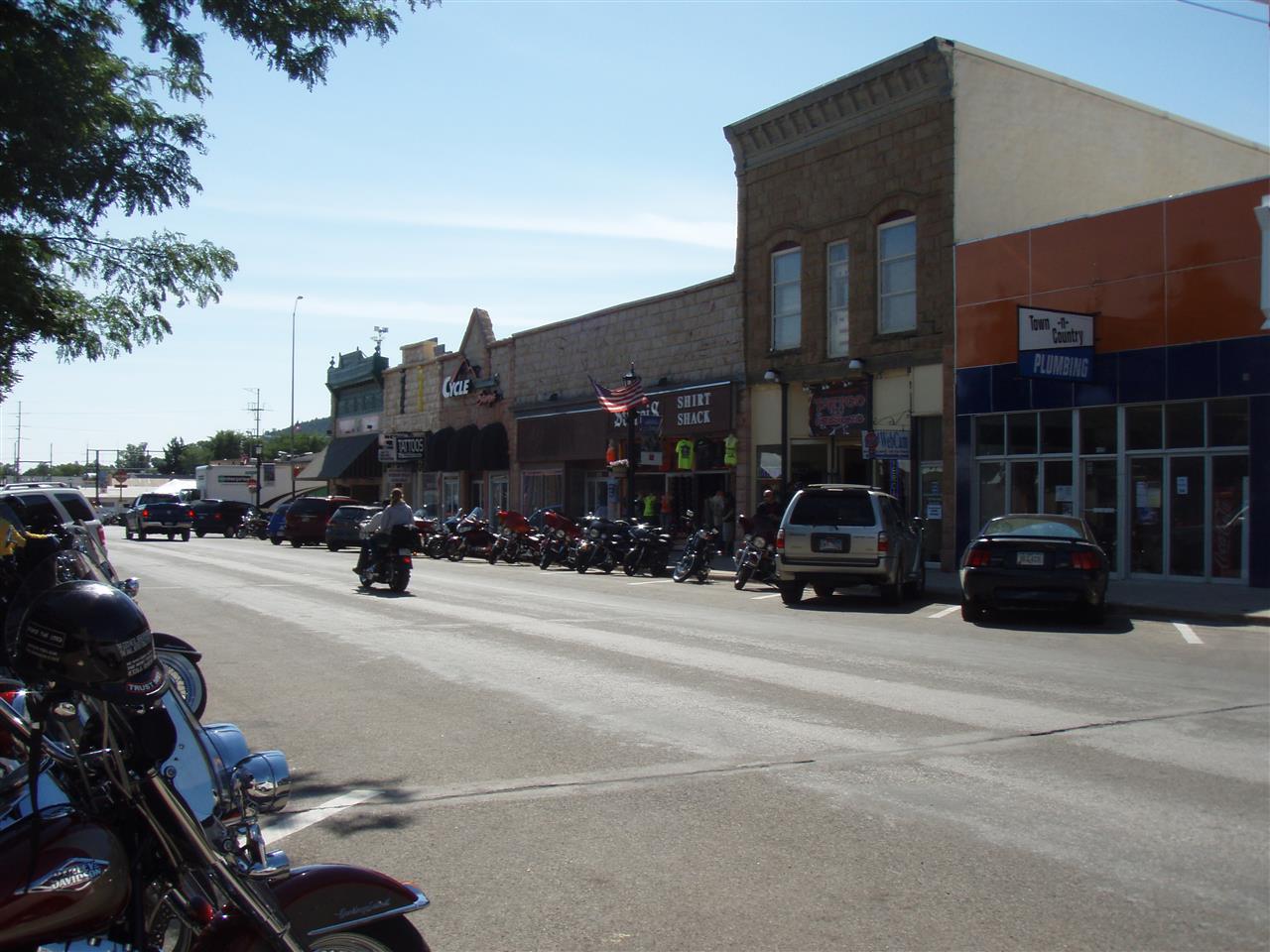 A short journey took us to legendary Sturgis..Home of the annual Budweiser sponsored madness, that descends on South Dakota, in the form of a motorcycle Rally.
We had a great breakfast in Bob's family diner.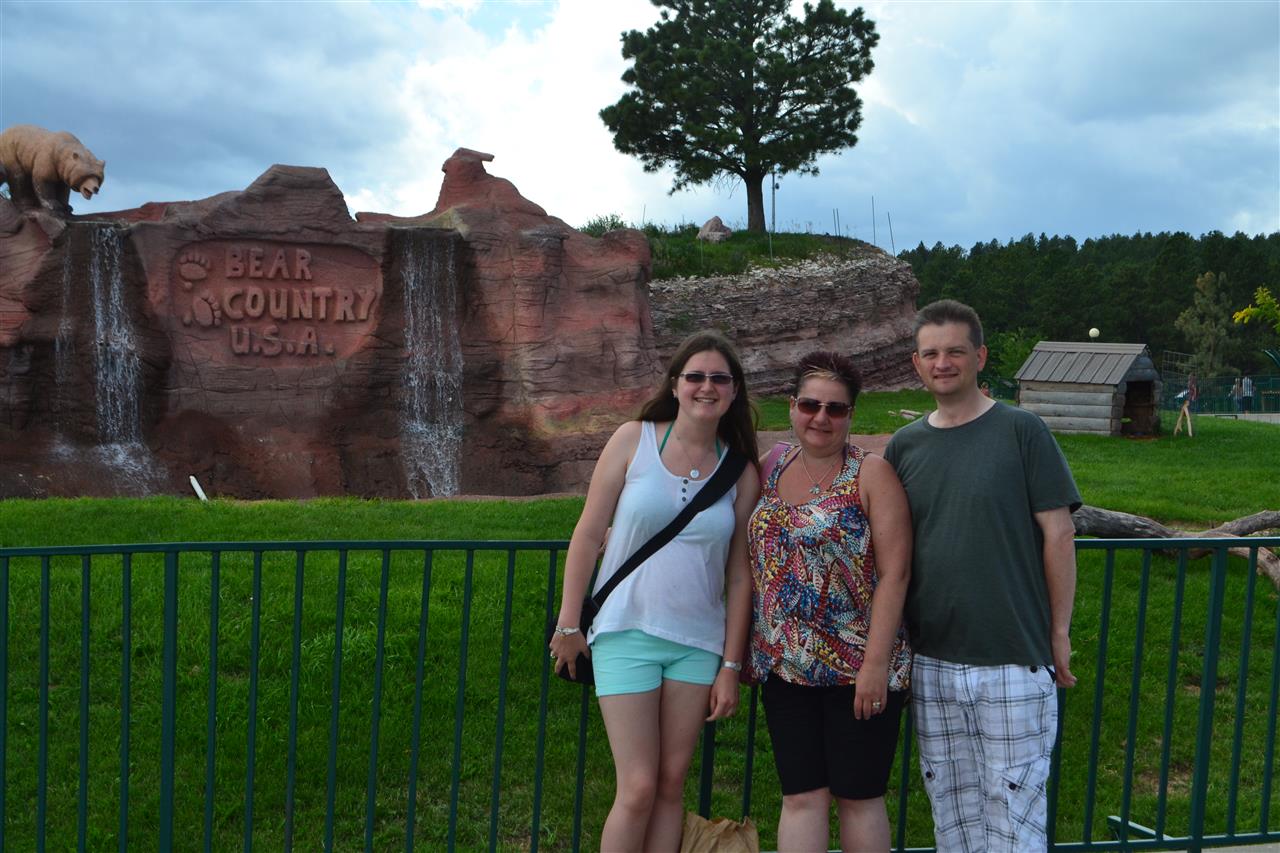 Next stop Bear Country USA.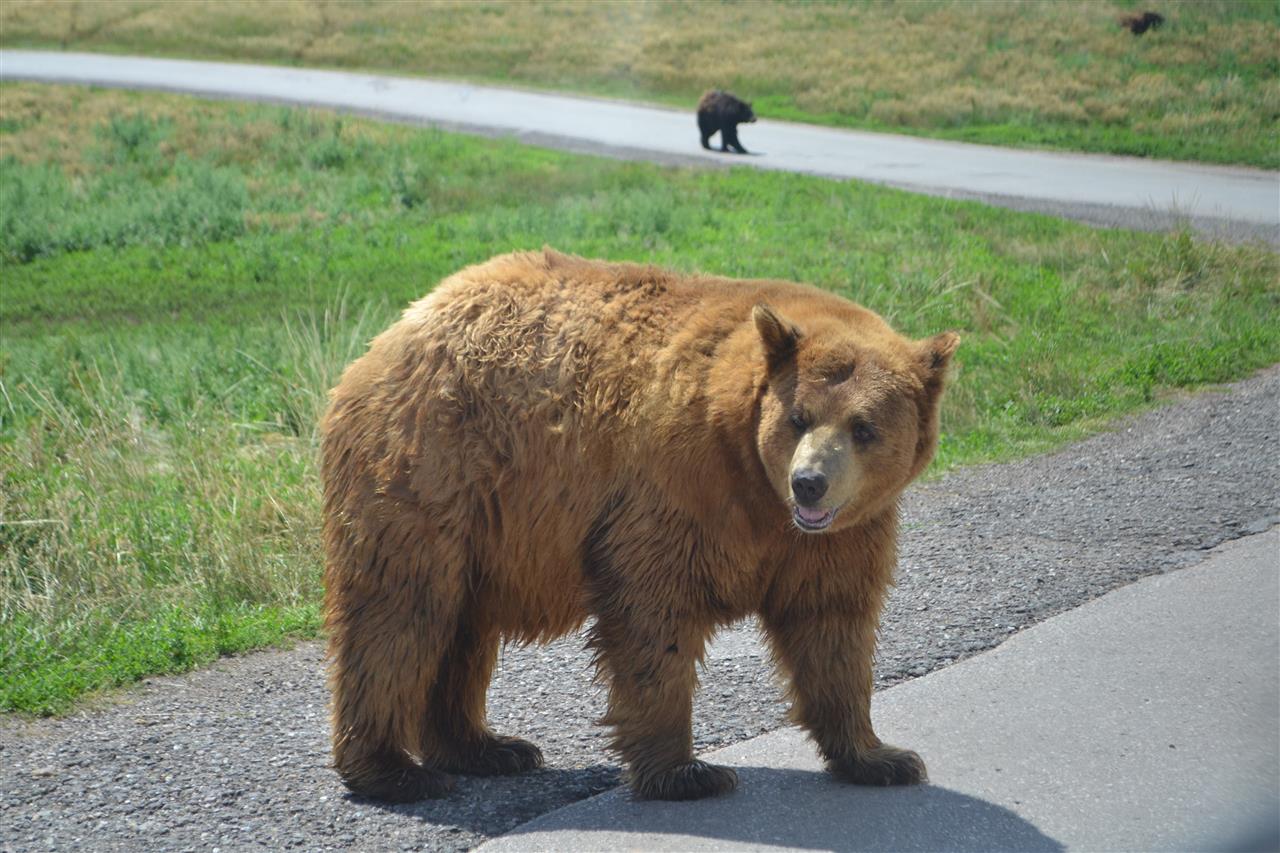 The park features, Elk , Wolves, Sheep & of course BEARS!!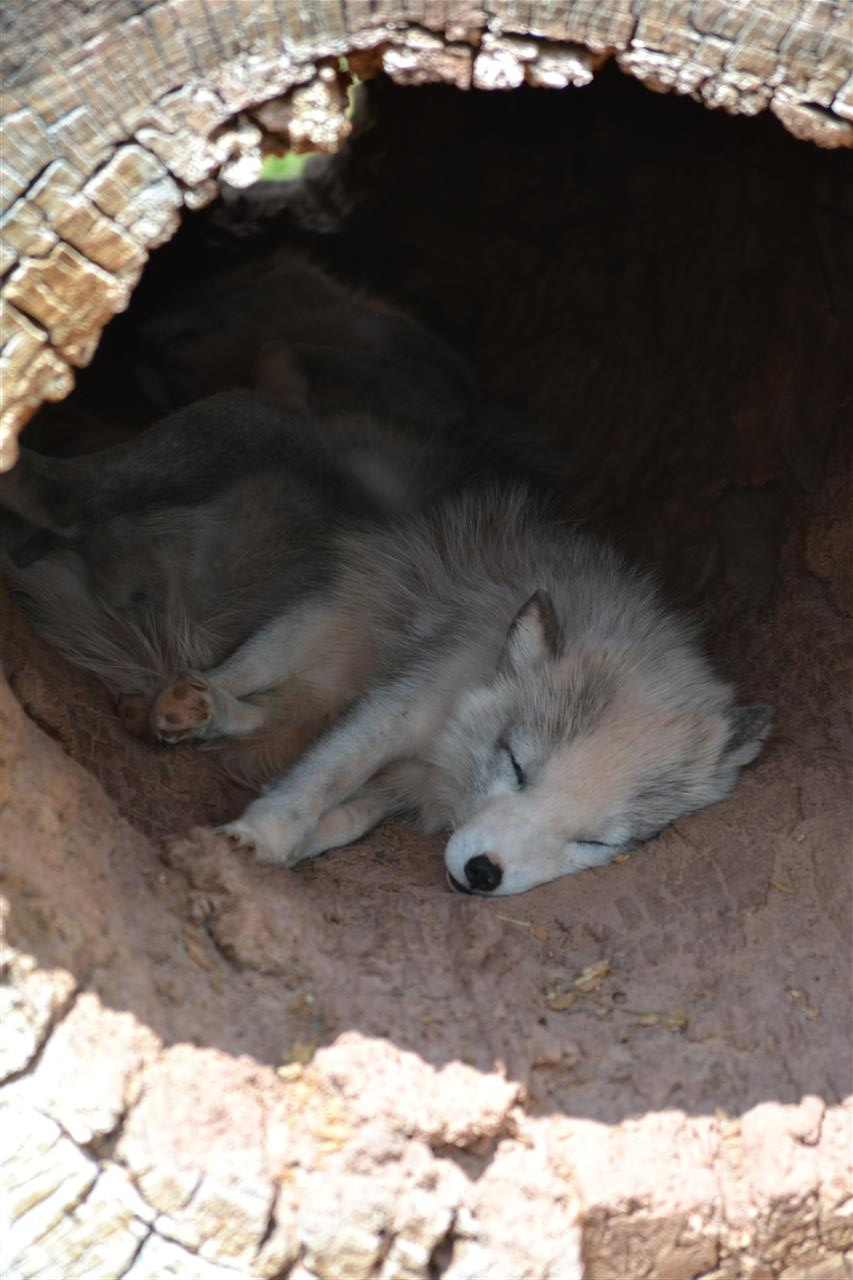 Plus Arctic foxes..ahhh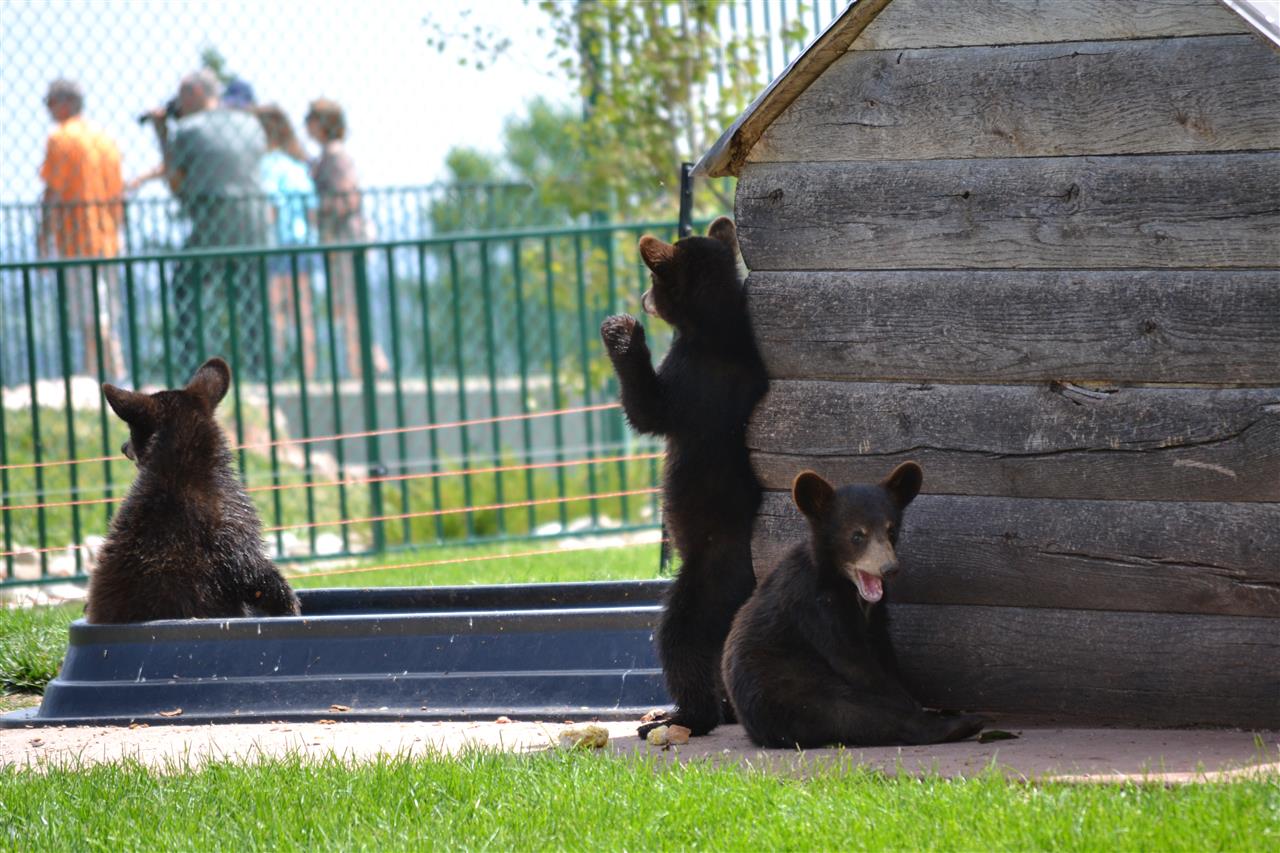 On to the babies, The zoo owner was in the enclosure with some lucky friends who were able to pet the little bears...get this wee fella scratching his back on the shed!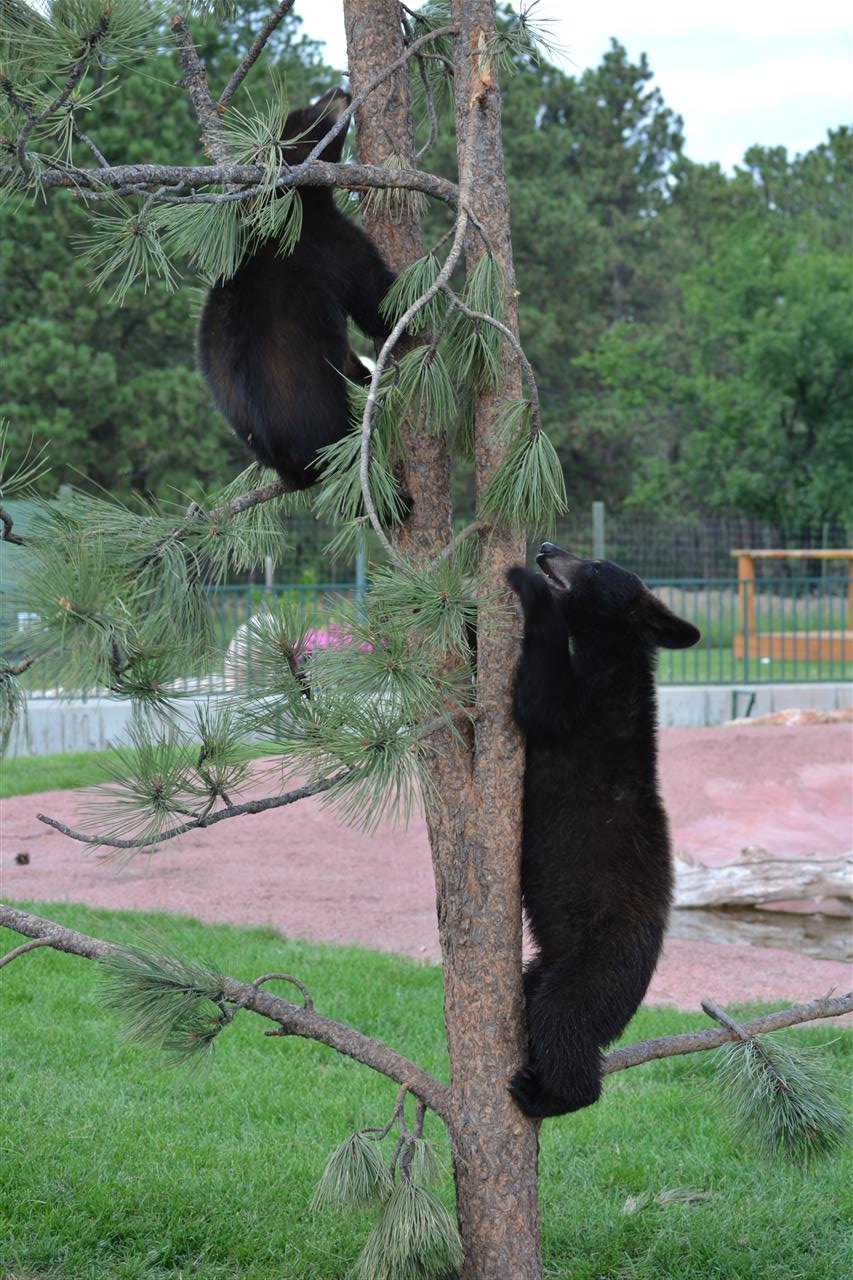 The Babies put on a fabulous tree climbing & wrestling show for us , before we headed to the gift shop.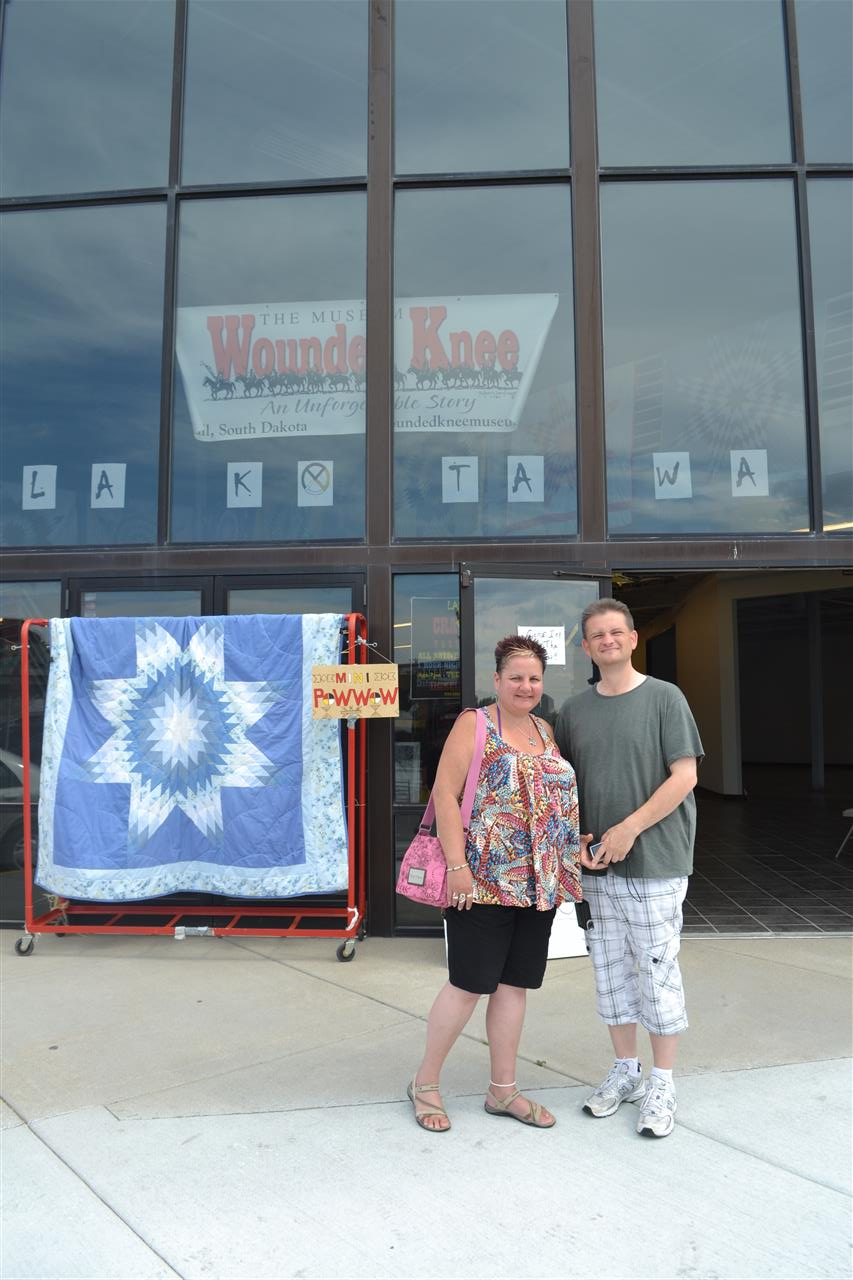 Next port of call , the town of "Wall".. Home to the Wounded Knee Museum, I have been following the progress of the museum on Facebook , since a fire destroyed its old premises a few years back..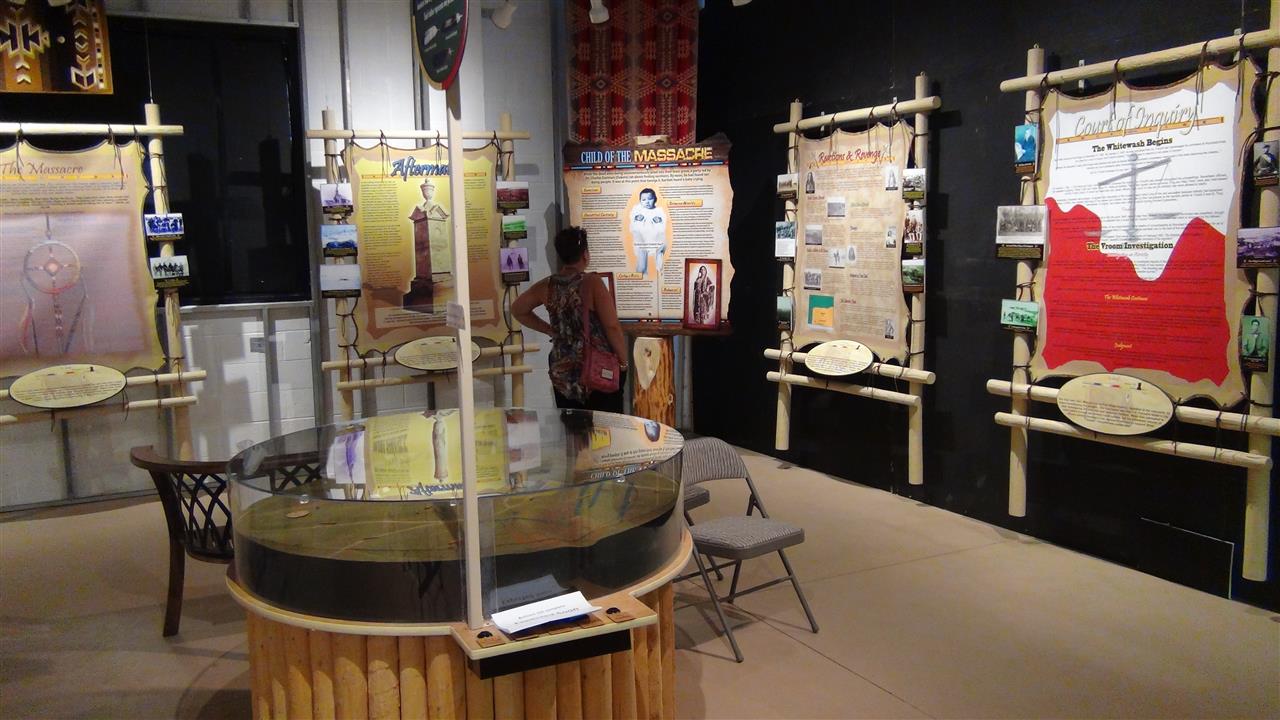 The exhibits tell the tale of the horrific wintertime massacre of almost 250 Indians, most of whom were Women & Children, travelling with Chief Sitting Bull. By US soldiers.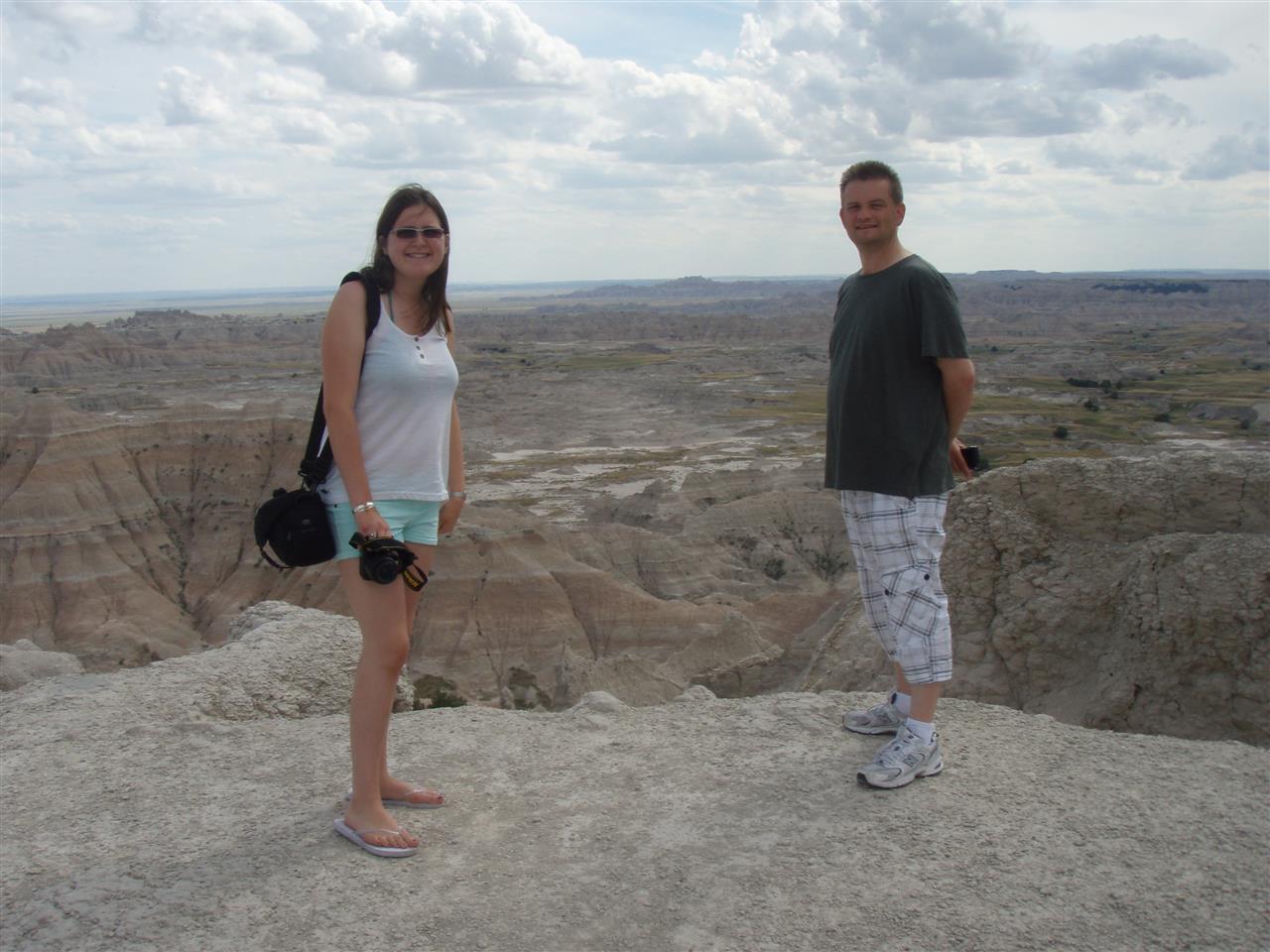 Finally to Badlands National Park & Grasslands..The desert landscape contains vast valleys of wind sculpted sandstone in pale grey & vivid pinks.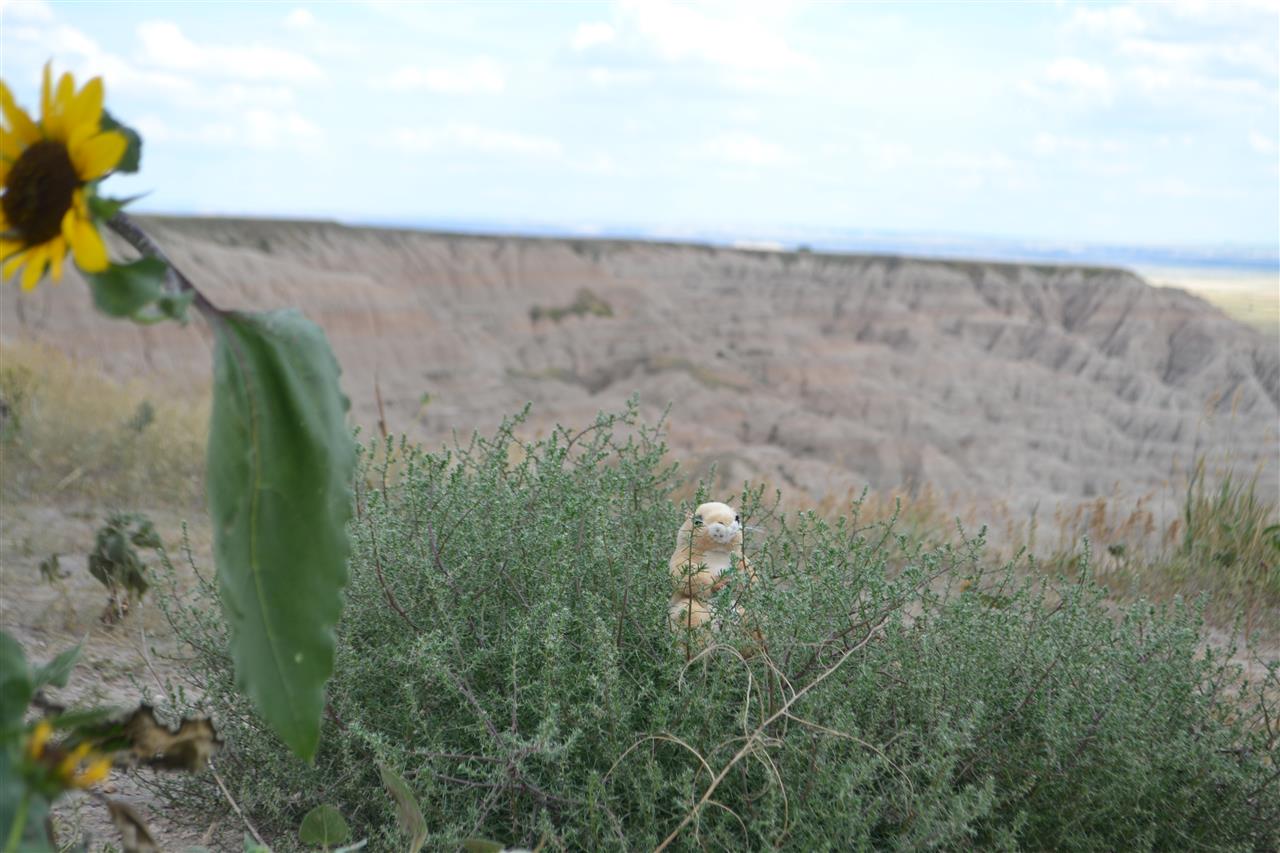 As we entered the park, a bold sign told us that the Meer cat/ Prairie Dogs have PLAGUE! No wonder this little chap was trembling in the undergrowth.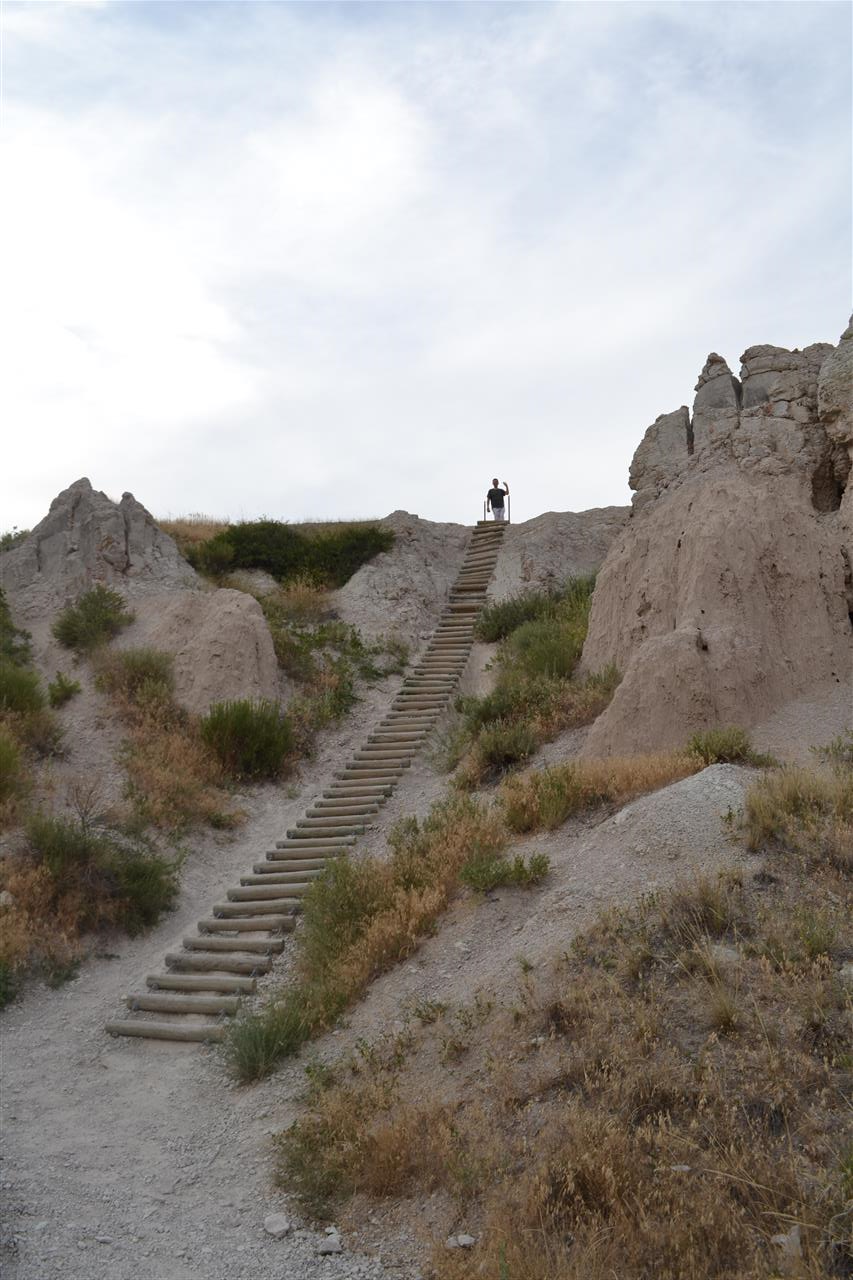 We went to The Notch.. a mile long trail that Ian thought we might enjoy.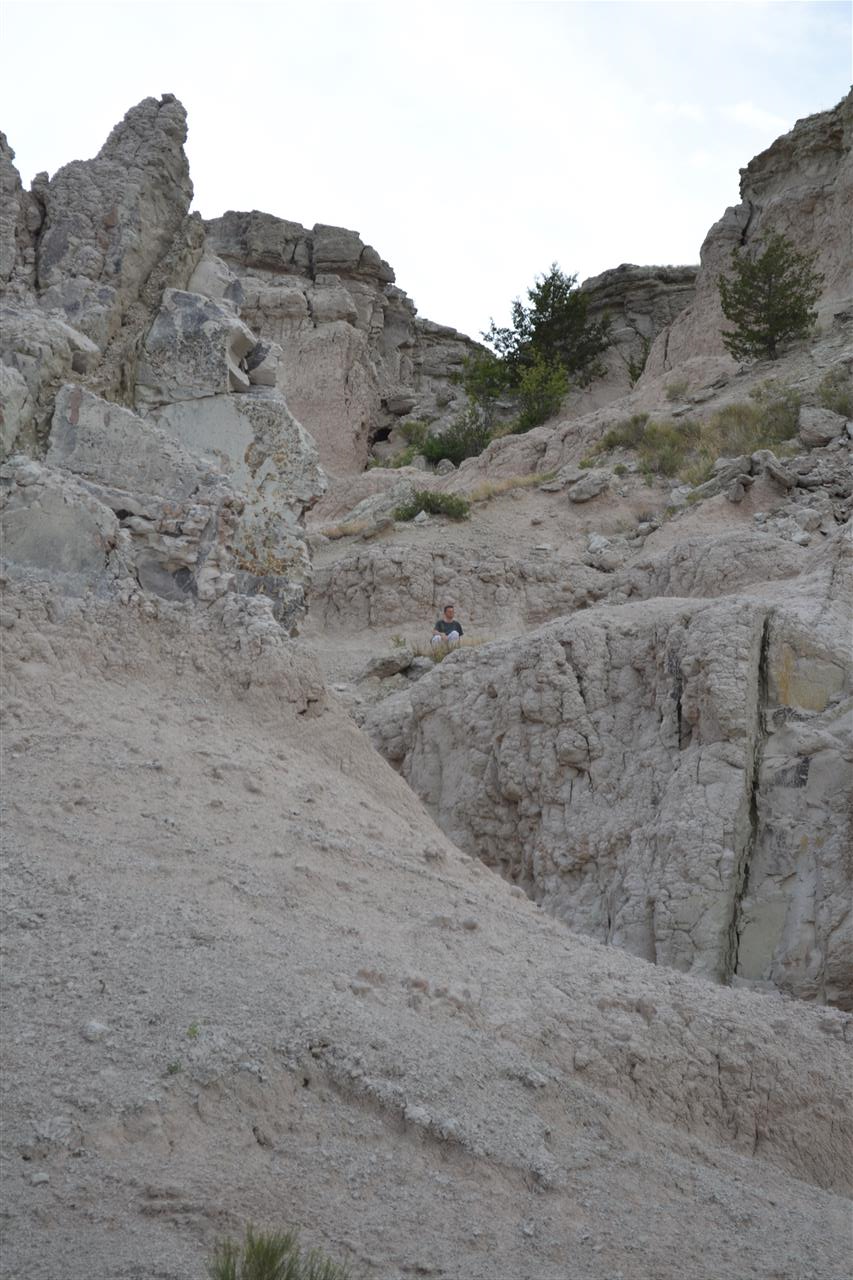 Hollie & I thought Ian might enjoy it more than us...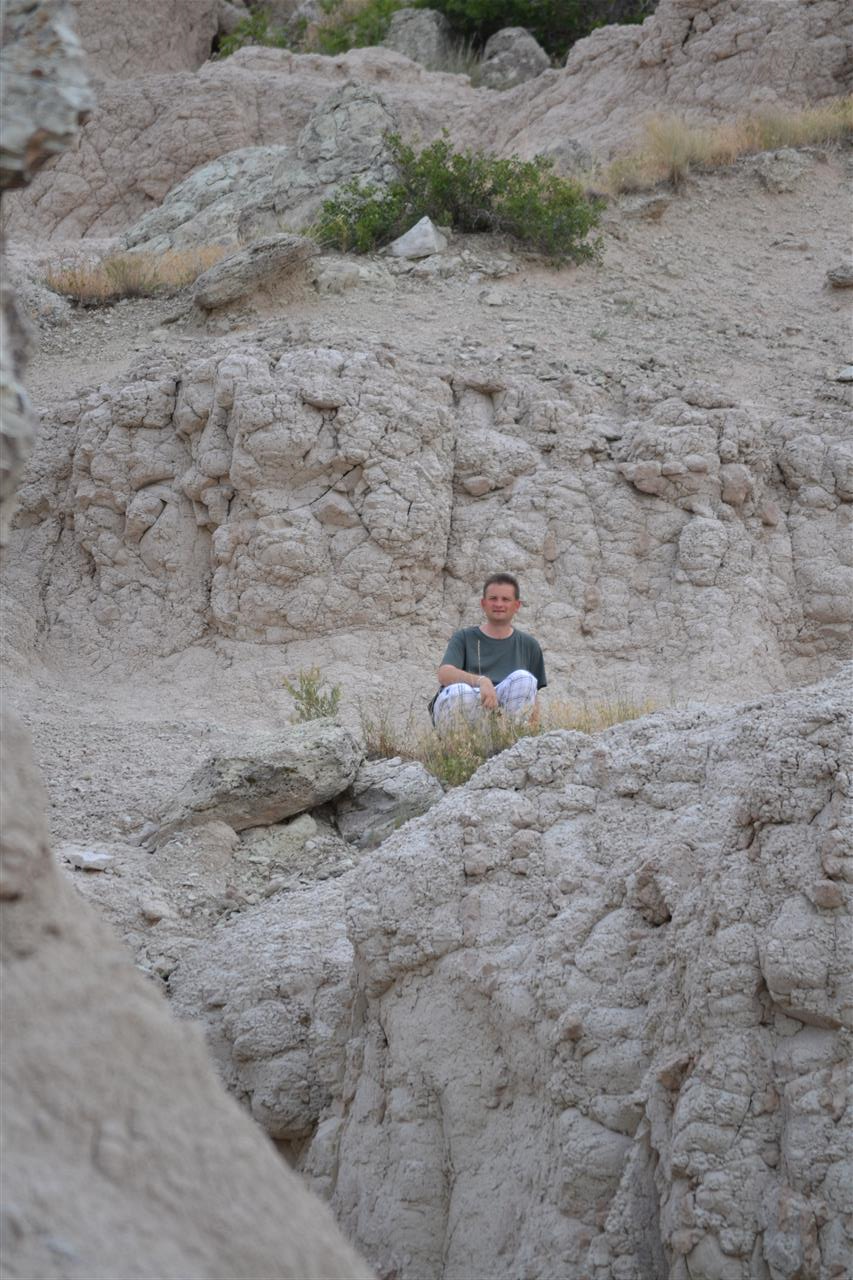 So we relaxed while he risked life& limb.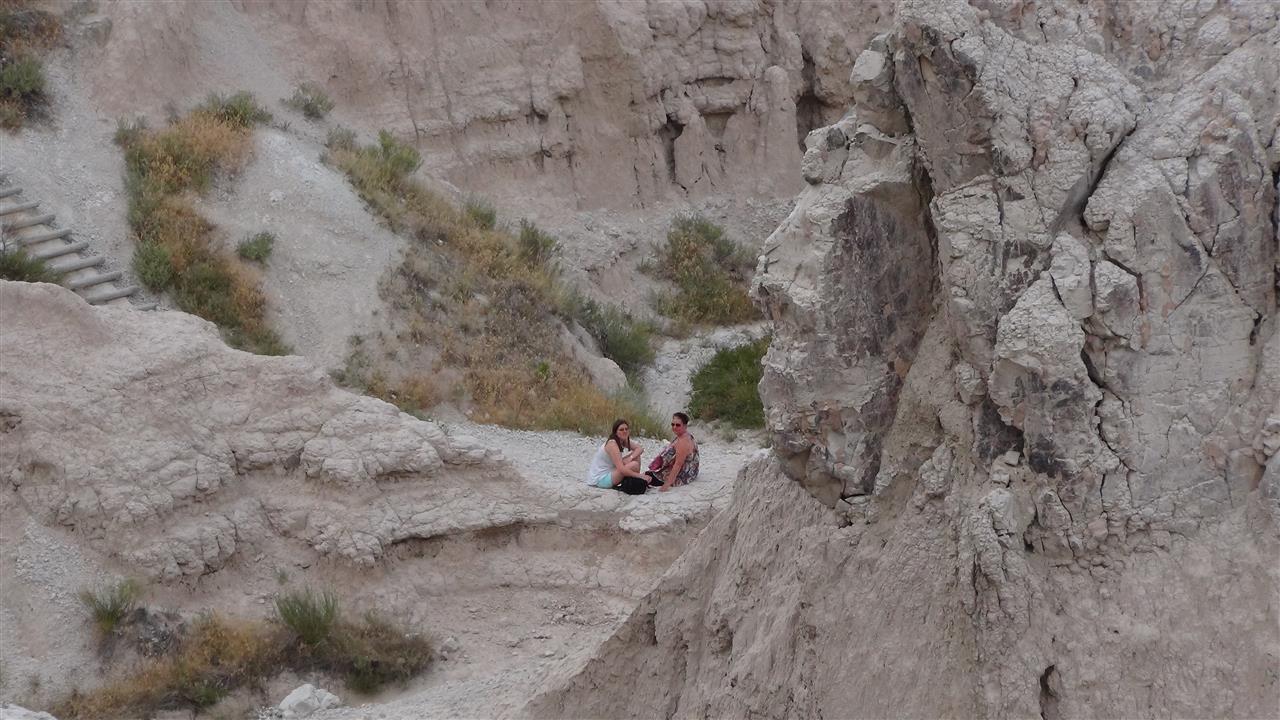 Fortunately he struggled elegantly ( Backwards ) down the log ladder, to safety...phew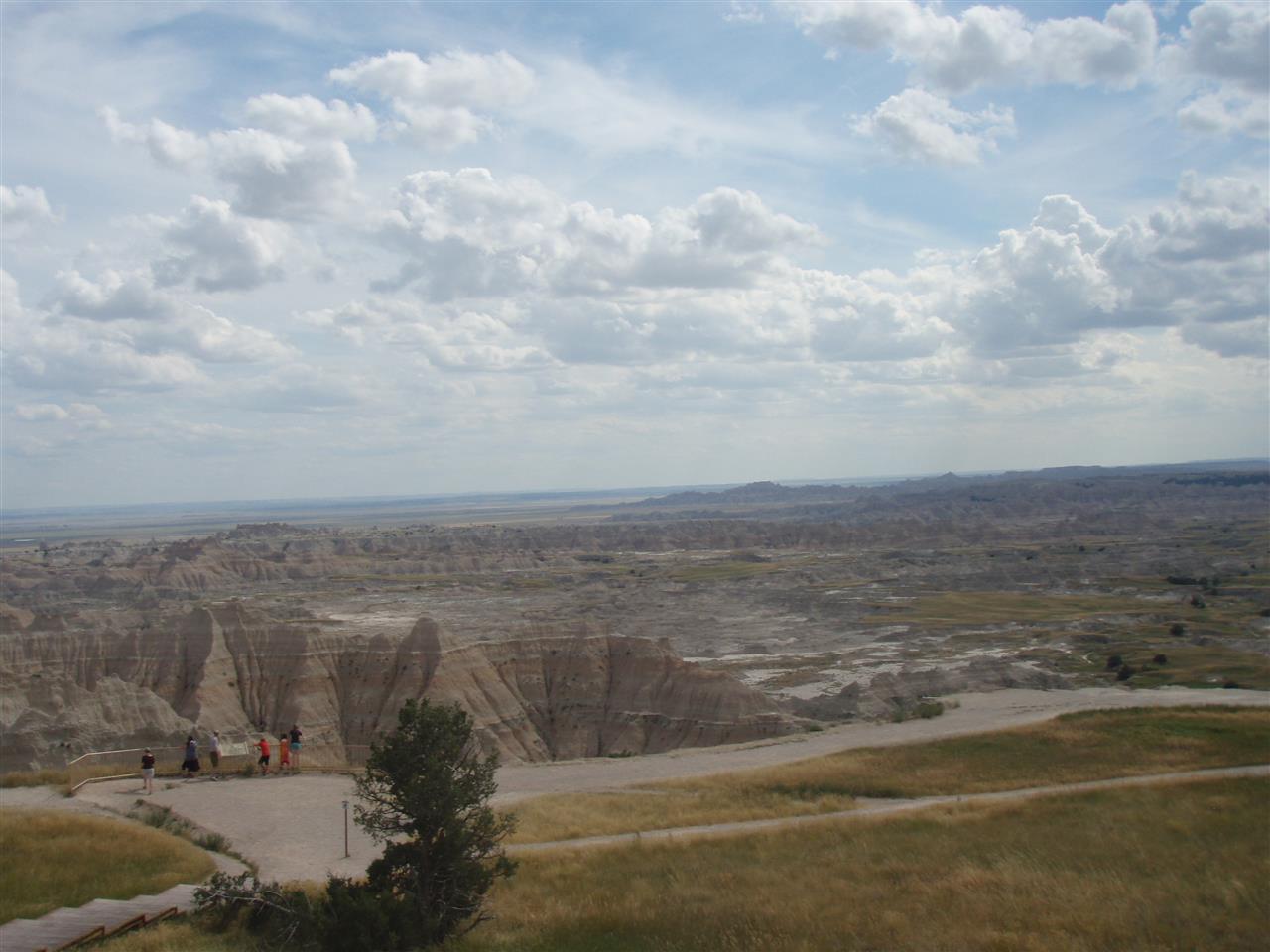 We checked into " The Badlands Budget Host " in time for a dip in the pool & some laundry..
We sped out at 7.30 & barely found H+H family diner open in a nearby town..it all closes early round here!

The room is old but functional, not unlike my good self!
I will bid you a fond goodnight fair reader xxx
Suitcase update..Ians case had its bar code scanned in Beijing & is bound for Bangladesh on the 2am..
---
Day 8 :Across the prairies to Bismarck .. (Tuesday 30th July 2013 )
Day 9 :Fracking Hell in Wiliston. (Wednesday 31st July 2013 )
Day 10 :Into Canada without a hitch & a night in Moose Jaw. (Thursday 1st August 2013 )
Day 11 :Moose Jaw to North Battleford and thats about it! (Friday 2nd August 2013 )
Day 12 :Plenty of Moo's but No Moose. (Saturday 3rd August 2013 )
Day 13 :Cabin in the woods .. (Sunday 4th August 2013 )
Day 14 :Doggy day & Rafting through the Rockies. (Monday 5th August 2013 )
Day 15 :Tramway to Heaven & The Athabasca falls. (Tuesday 6th August 2013 )
Day 16 :Bear discovered on Mount Edith. (Wednesday 7th August 2013 )
Day 17 :The Ice fields & a beary good day.. (Thursday 8th August 2013 )
Day 18 :Kicking Ass on the Kicking horse.. (Friday 9th August 2013 )
Day 19 :Whistlers on the Kettle railroad. (Saturday 10th August 2013 )
Day 20 :Dusty Trails.. (Sunday 11th August 2013 )
Day 21 :Last day ..Canada & Back to good old USA. (Monday 12th August 2013 )
Day 22 :Sad times.. Seattle to Uk via Vancouver . (Tuesday 13th August 2013 )