Holiday USA and beyond - 2013

Show all days on one page (a long download!)
Day 1 :From Lovedean to Columbus Nebraska in 22 hours! (Tuesday 23rd July 2013 )
Day 2 :Following the The Sandhills scenic route to Mullen.. (Wednesday 24th July 2013 )
Day 3 :Tanking up the Middle Loup..and an Elks penis! (Thursday 25th July 2013 )
Day 4 :Taking the Oregon Trail with prairie dogs, Simples! (Friday 26th July 2013 )
Day 5 :Wind caves & a drive through Bison country. (Saturday 27th July 2013 )
Day 6 :4 years of Marriage..with Calamity Jane & Wild Bill Hickock (Sunday 28th July 2013 )
Day 7 :Bear Country USA to the Badlands.. (Monday 29th July 2013 )
Day 8 :Across the prairies to Bismarck .. (Tuesday 30th July 2013 )
Day 9 :Fracking Hell in Wiliston. (Wednesday 31st July 2013 )
Day 10 :Into Canada without a hitch & a night in Moose Jaw. (Thursday 1st August 2013 )
Day 11 :Moose Jaw to North Battleford and thats about it! (Friday 2nd August 2013 )
Day 12 :Plenty of Moo's but No Moose. (Saturday 3rd August 2013 )
Day 13 :Cabin in the woods .. (Sunday 4th August 2013 )
Day 14 :Doggy day & Rafting through the Rockies. (Monday 5th August 2013 )
Day 15 :Tramway to Heaven & The Athabasca falls. (Tuesday 6th August 2013 )
Day 16 :Bear discovered on Mount Edith. (Wednesday 7th August 2013 )
Day 17 :The Ice fields & a beary good day.. (Thursday 8th August 2013 )
Day 18 :Kicking Ass on the Kicking horse.. (Friday 9th August 2013 )
Day 19 :Whistlers on the Kettle railroad. (Saturday 10th August 2013 )

Day 20 : Dusty Trails..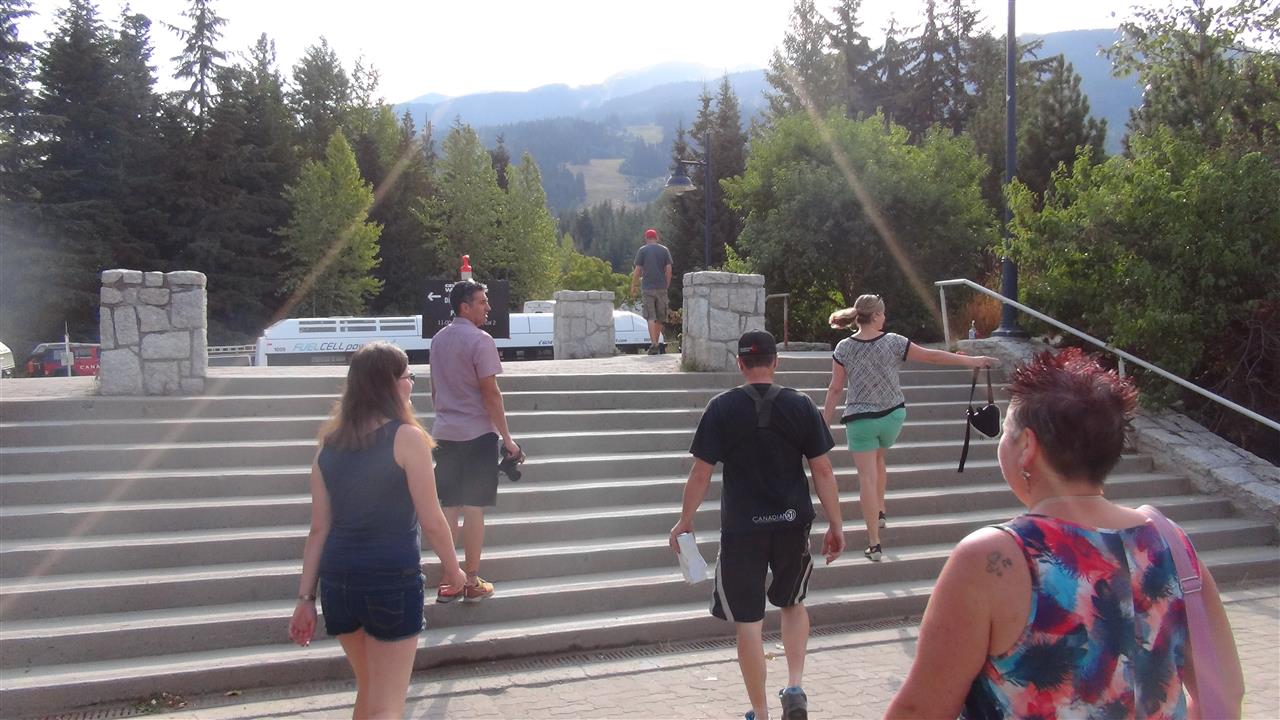 Early Sunday morning start at the village to take a jeep to the ATV centre.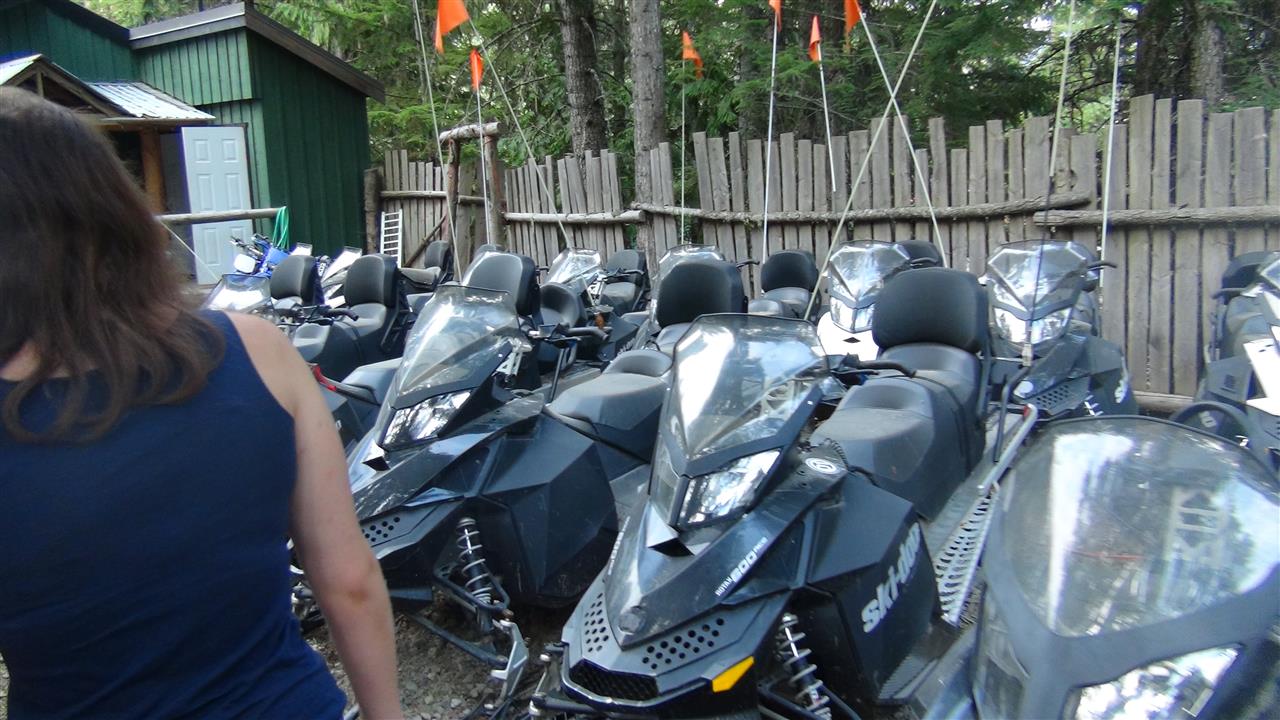 Dozens of skidoo's, snowmobiles & other recreational vehicles, are housed at the Canadian ATV Compound.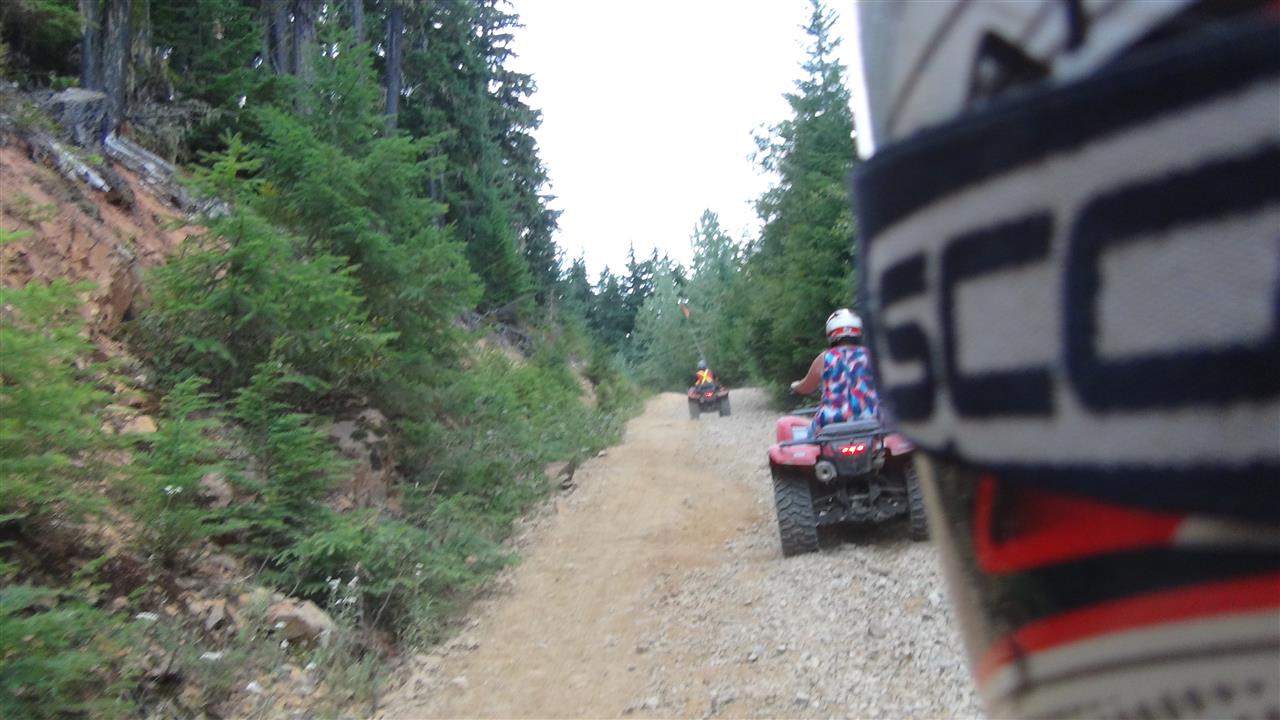 After a few lessons from our guide & the usual safety instructions, we were deemed ..Good to go !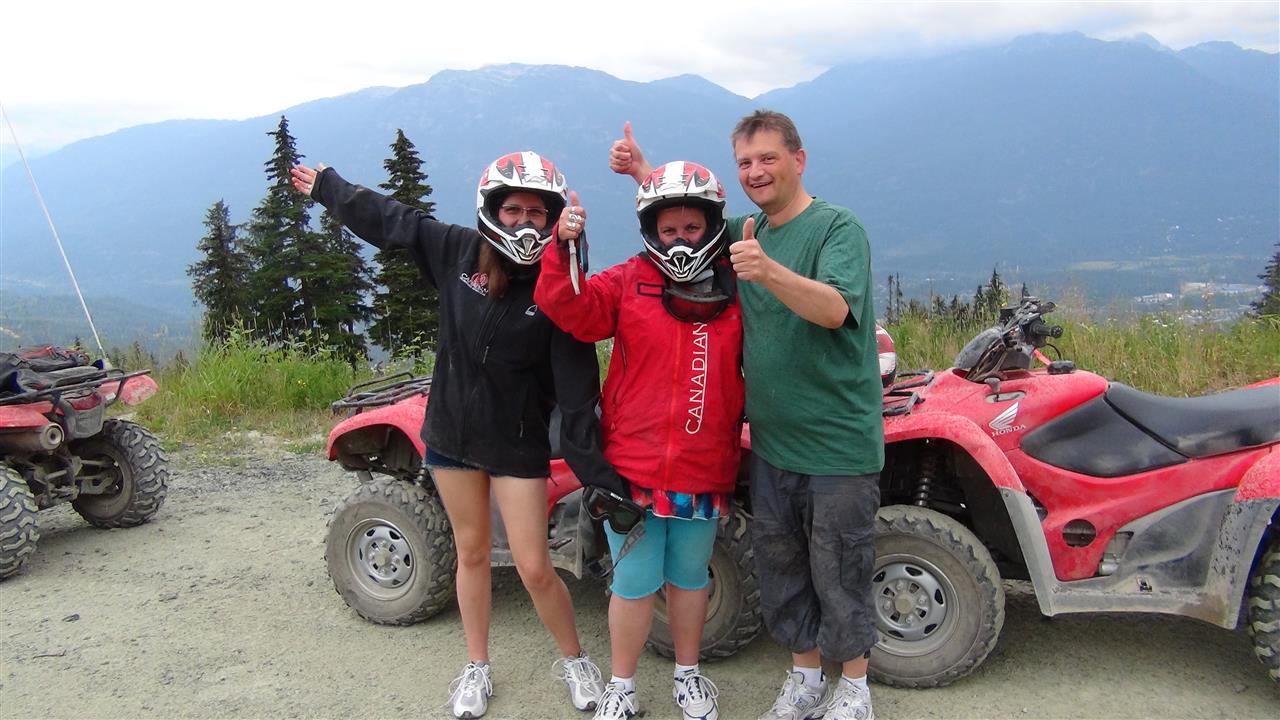 After a hesitant start ( on my part ) we arrived at the first view point.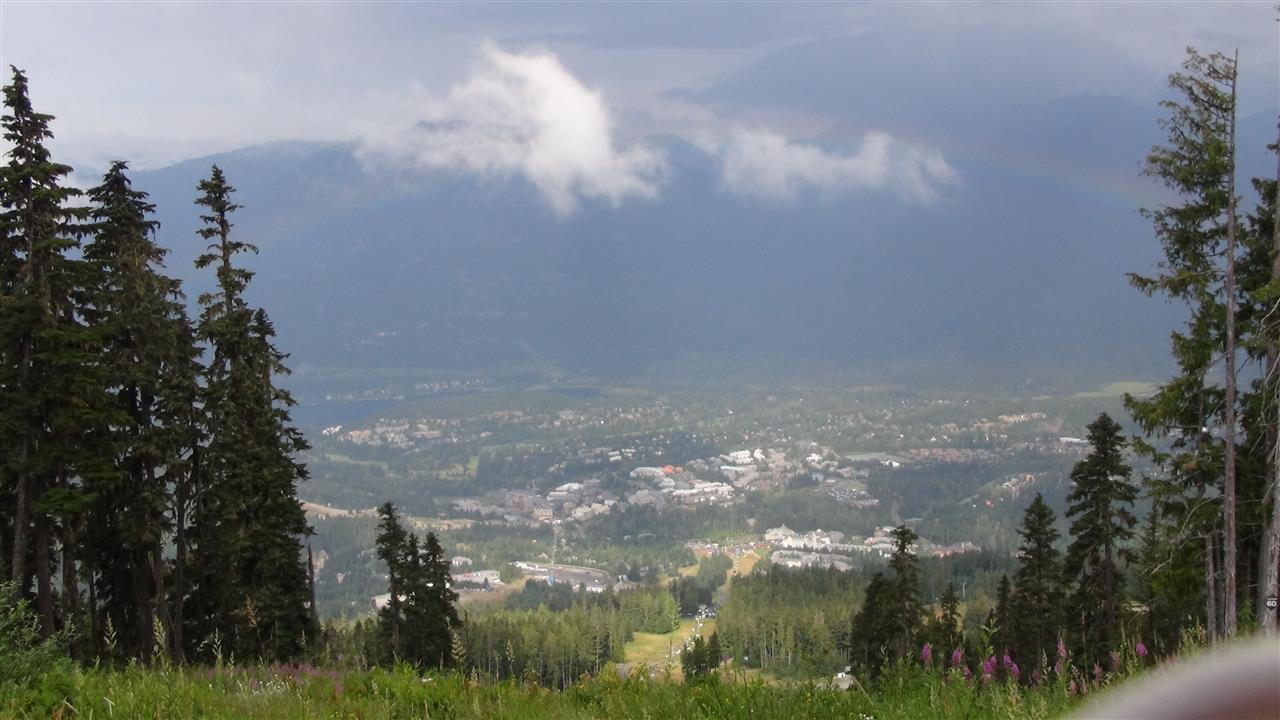 The overlook of Whistler, which seems to be in a valley was devine..
The weather took a turn for the worse & our guide raided his personal kit , to find gear for Hollie & me.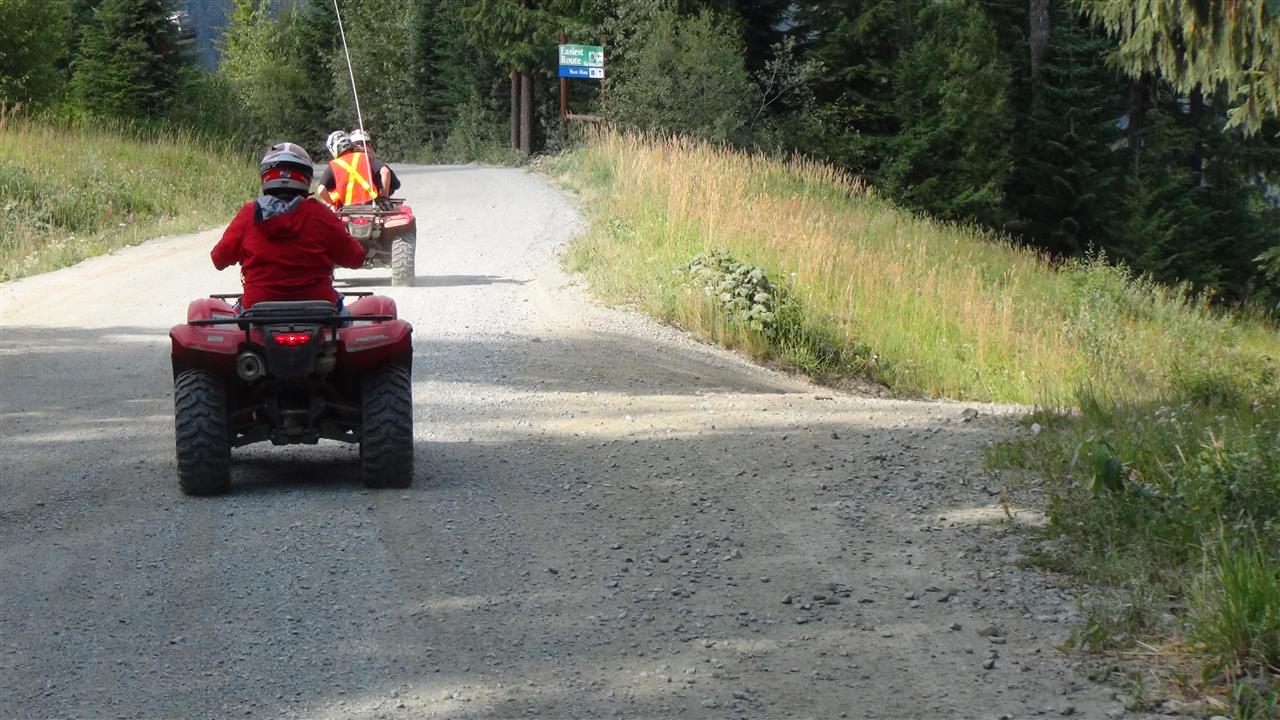 The showers didn't last long & damped the dust we were expecting. Carl stopped our ride & asked our permission for Hollie to take to the wheel, ( u need a drivers licence in Canada to drive an ATV ) Hollie was a natural & was delighted to have had a go.
We got up to some reasonable speeds, on the straight stretches.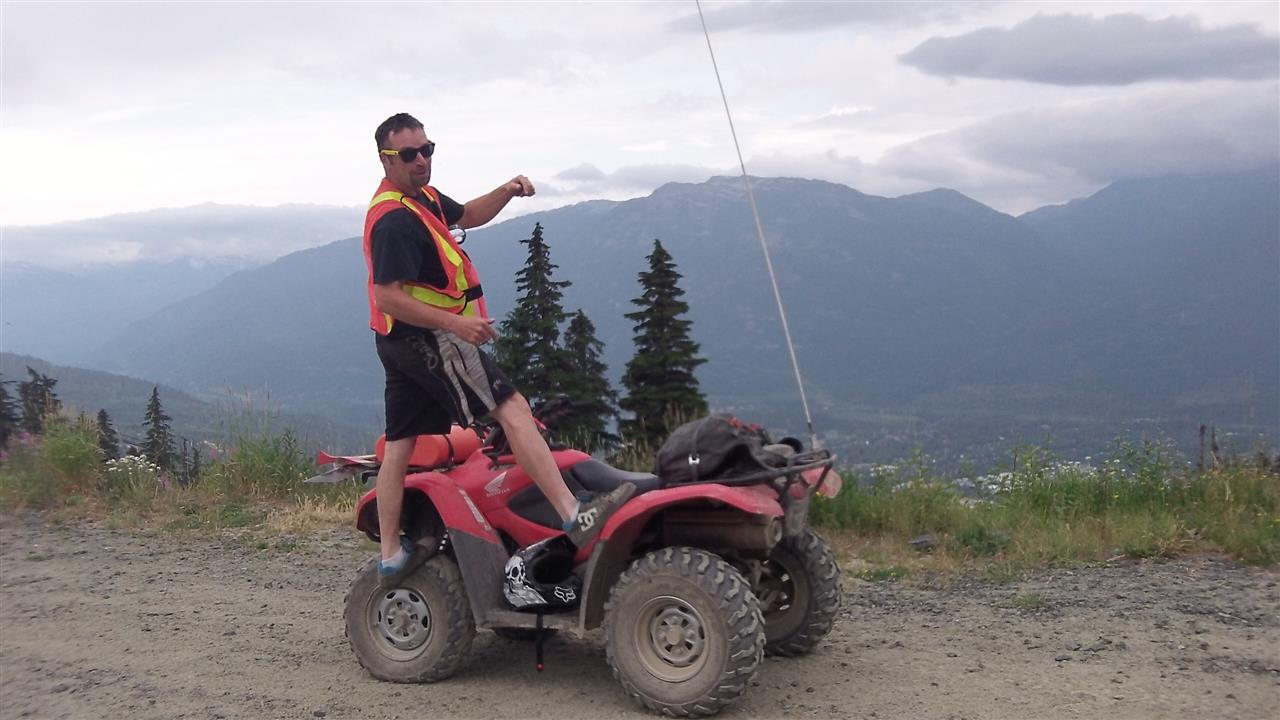 Our Brilliant Instructor & guide Carl ..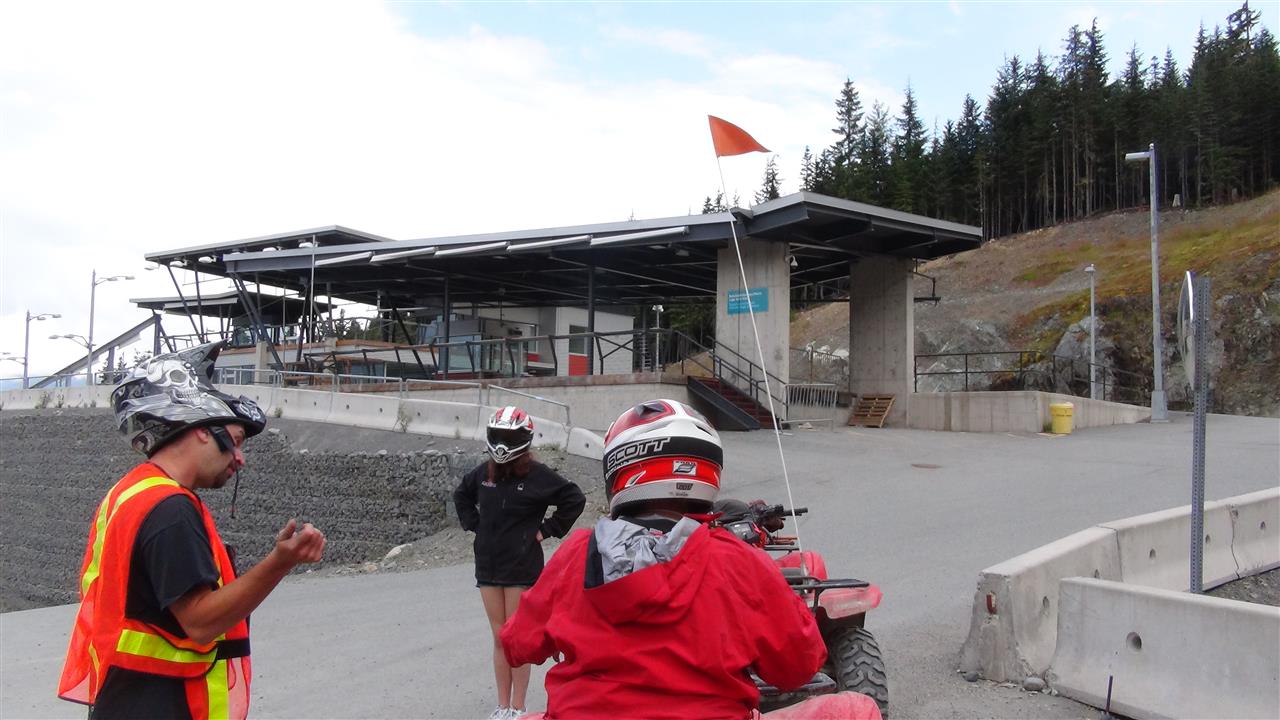 We arrived at the start point for the mens Olympic downhill skiing, regarded as the worlds most dangerous.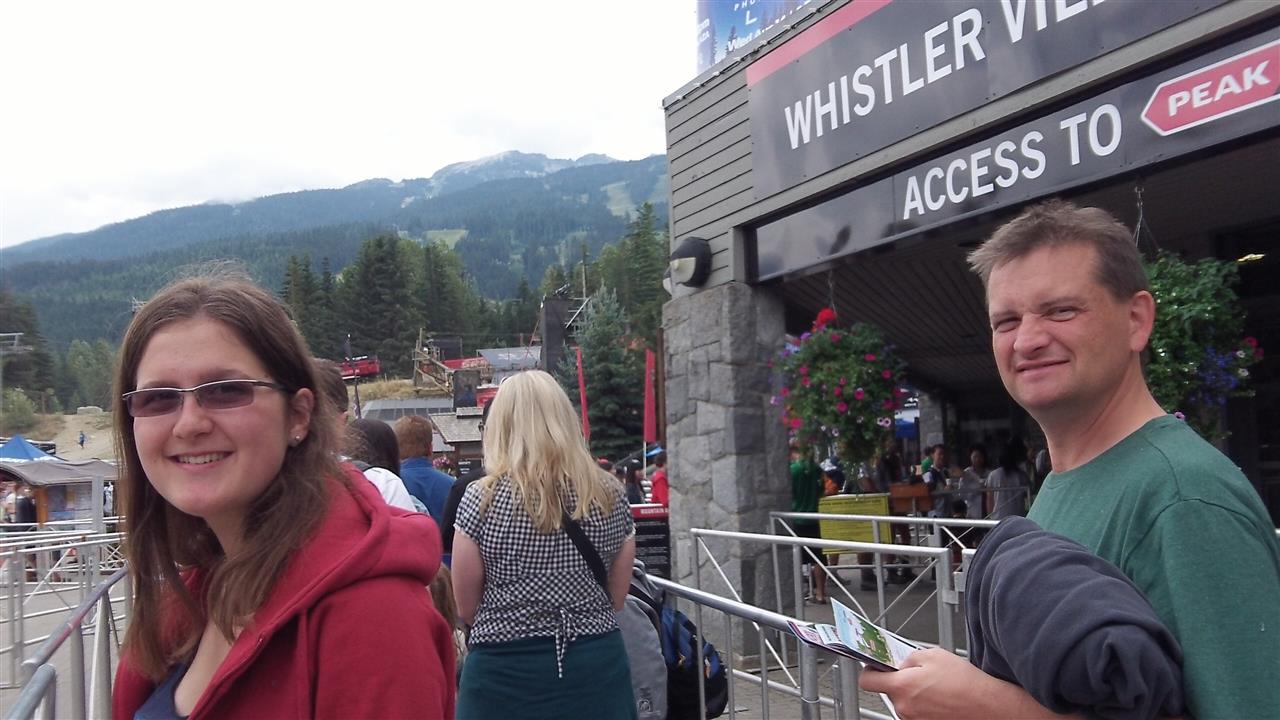 Phase 2... The Longest continuous cable car rides in the world.
The first carriages took us from Whistler village, to Whistler mountain..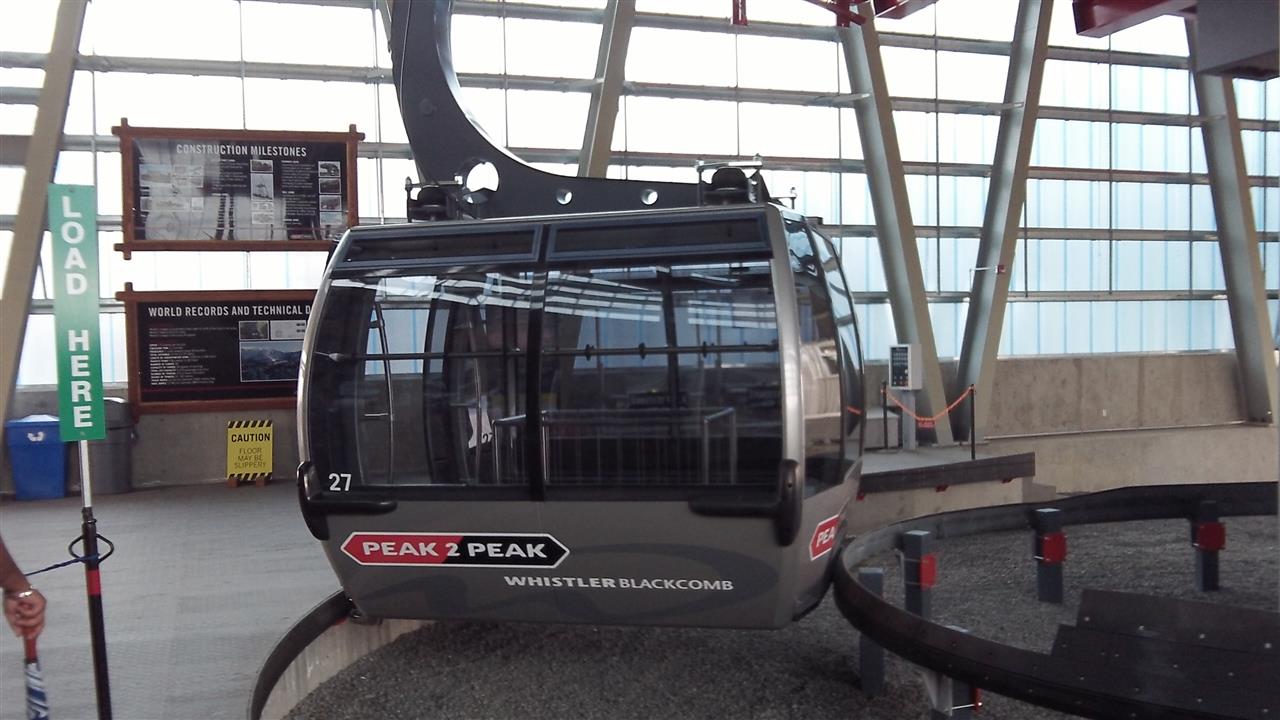 The next ride took us from Whistler Mountain to Blackcomb Mountain. We opted to wait for the Glass bottom carriage, which is fitted with a glass panel in the floor.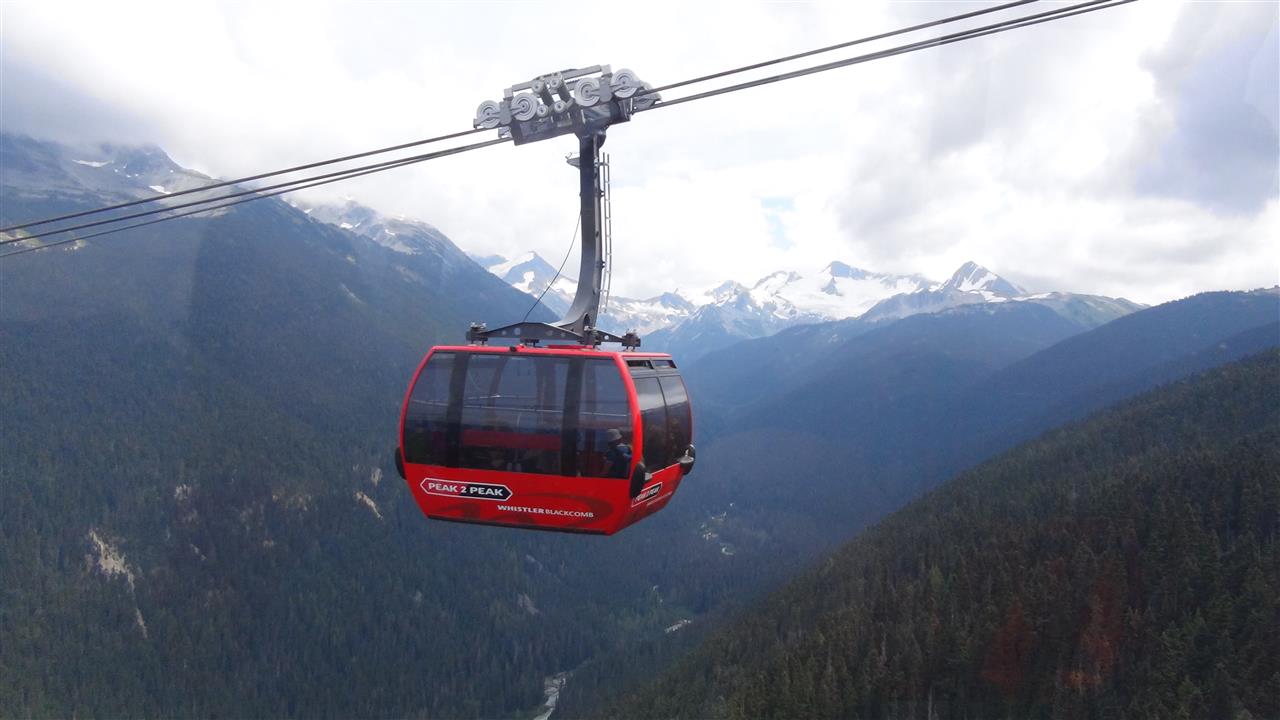 We took this ride 2 more times during our visit & used the regular red Gondolas which have a solid floor.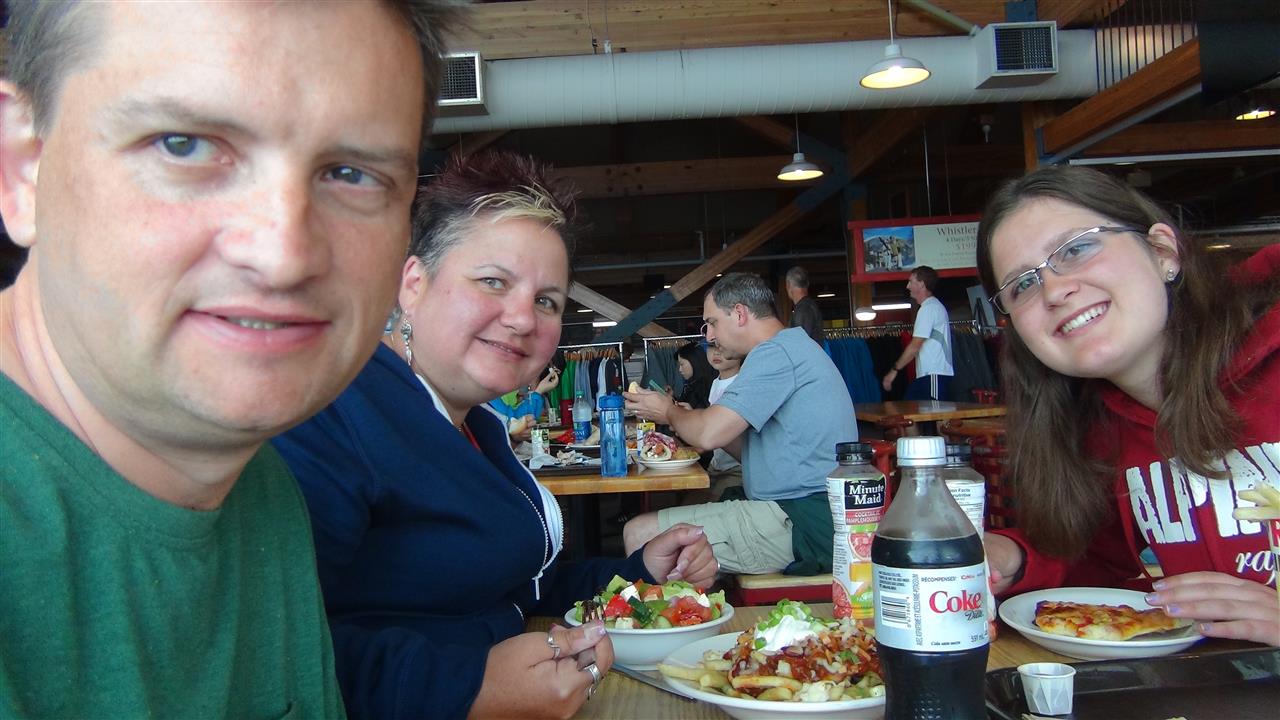 We stopped for lunch at the Rondezvous Cafe, at the end of the first Peak to peak ride..for a yummy lunch.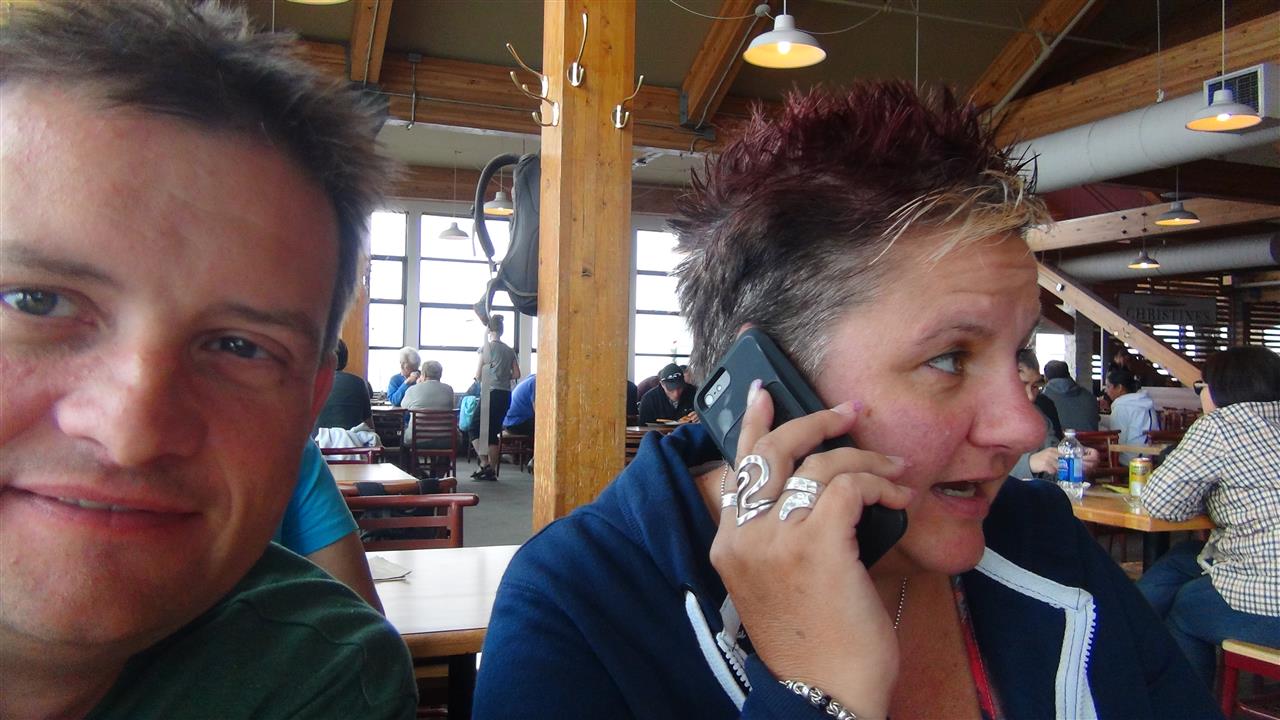 As there was a dirty great cell tower on top of the building, we were correct in thinking our skype link would be reasonable..we called the Nanny Ann & Jumbo pet sitting service to enquire on the mortality of our remaining pet.. Seems Casper is alive & scratching..Excellent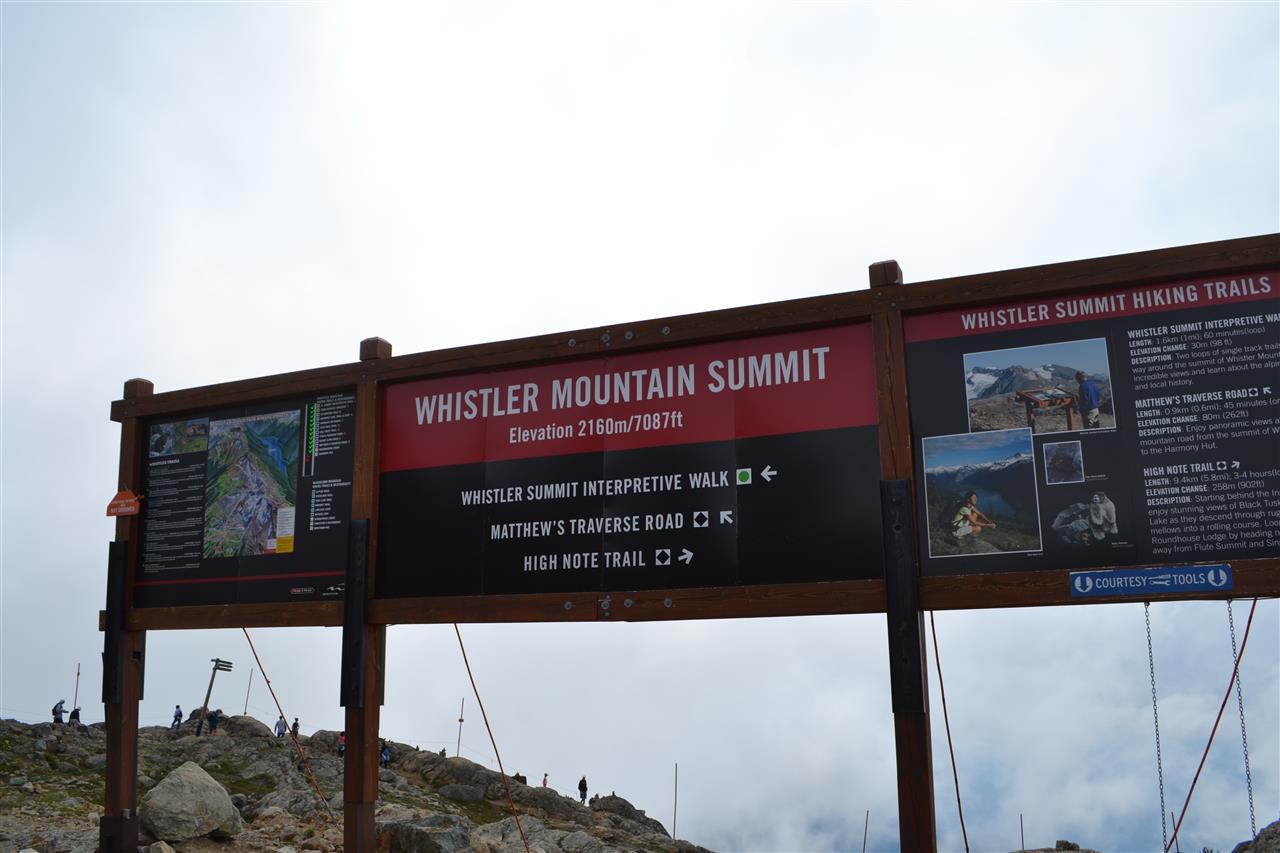 We arrived at Whistler Summit via a further Gondola ride & a massive downhill hike.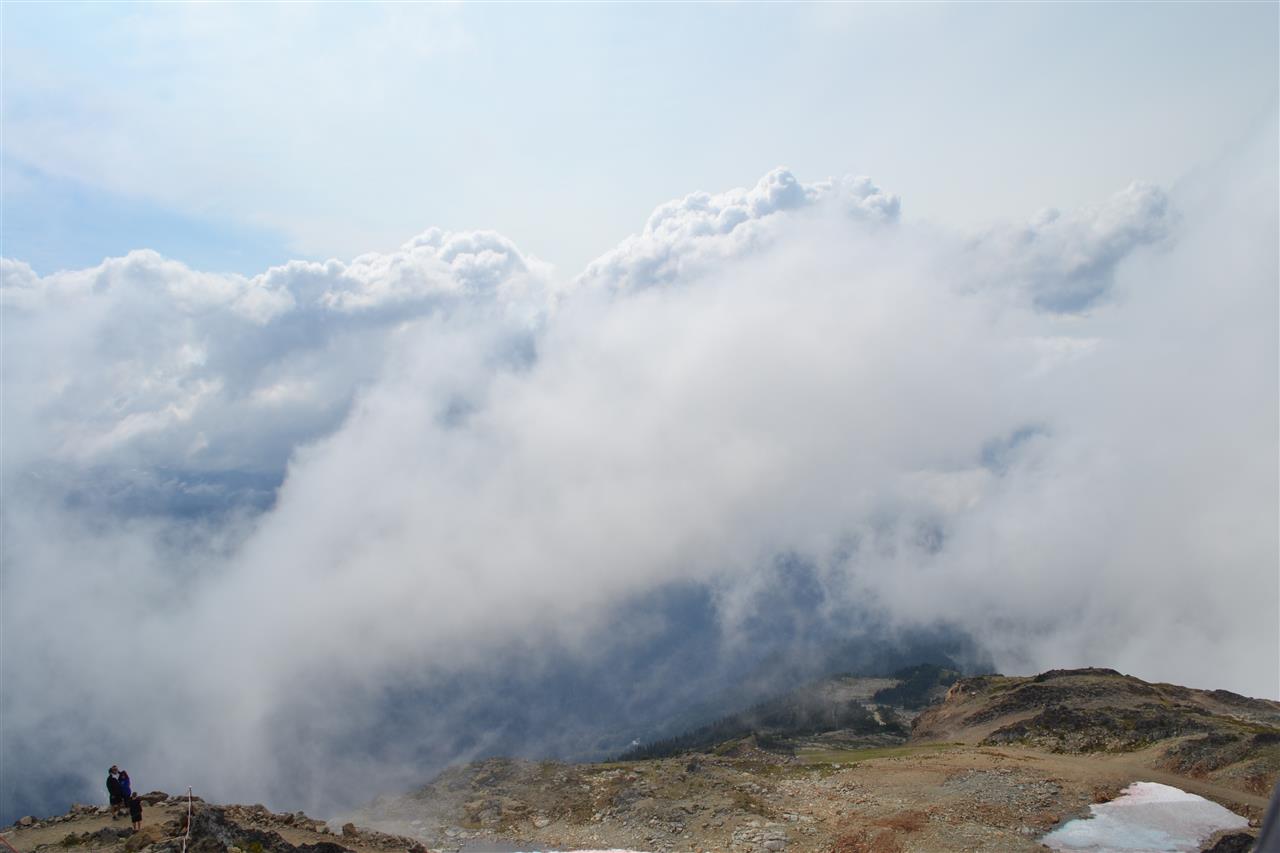 Courtesy of our earlier rainfall , low clouds had settled just below us.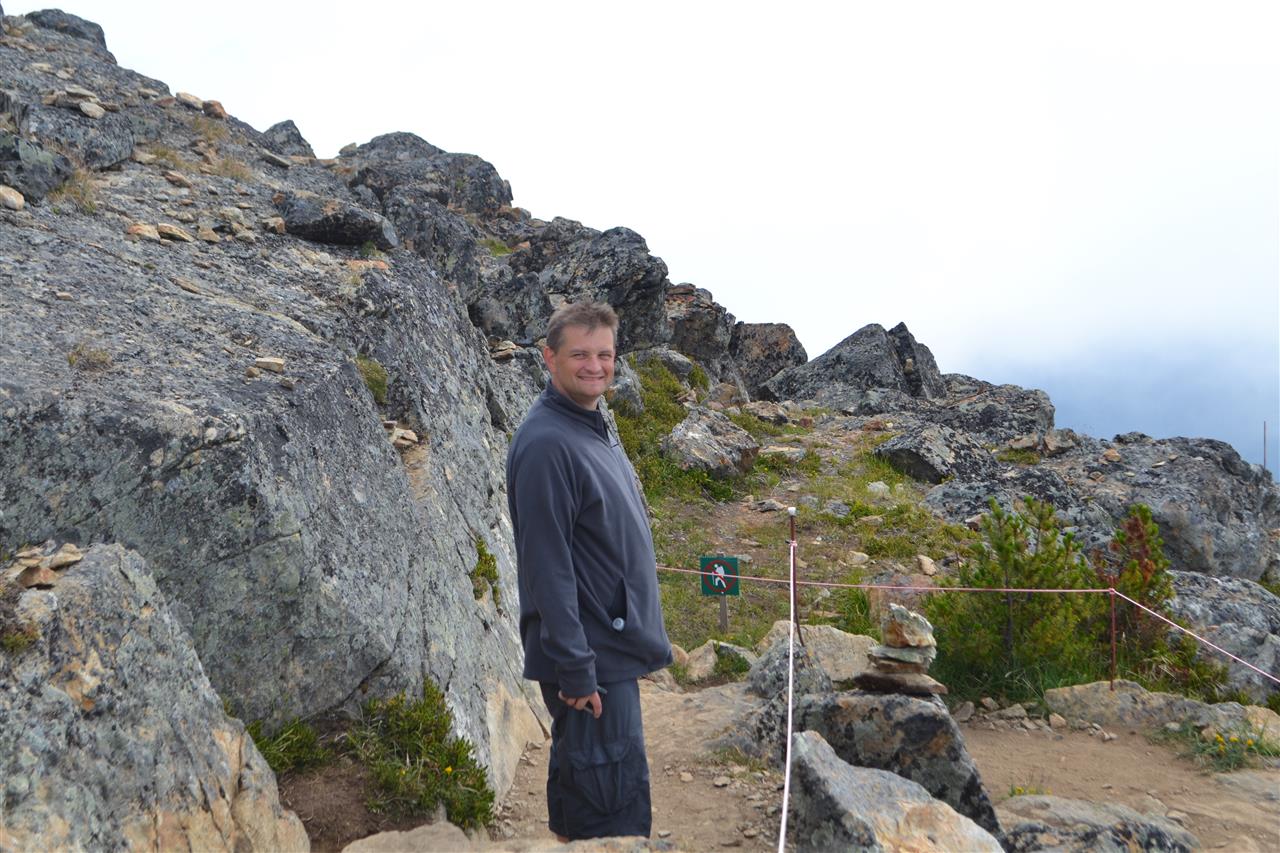 Ian decided to hike out to a further view point.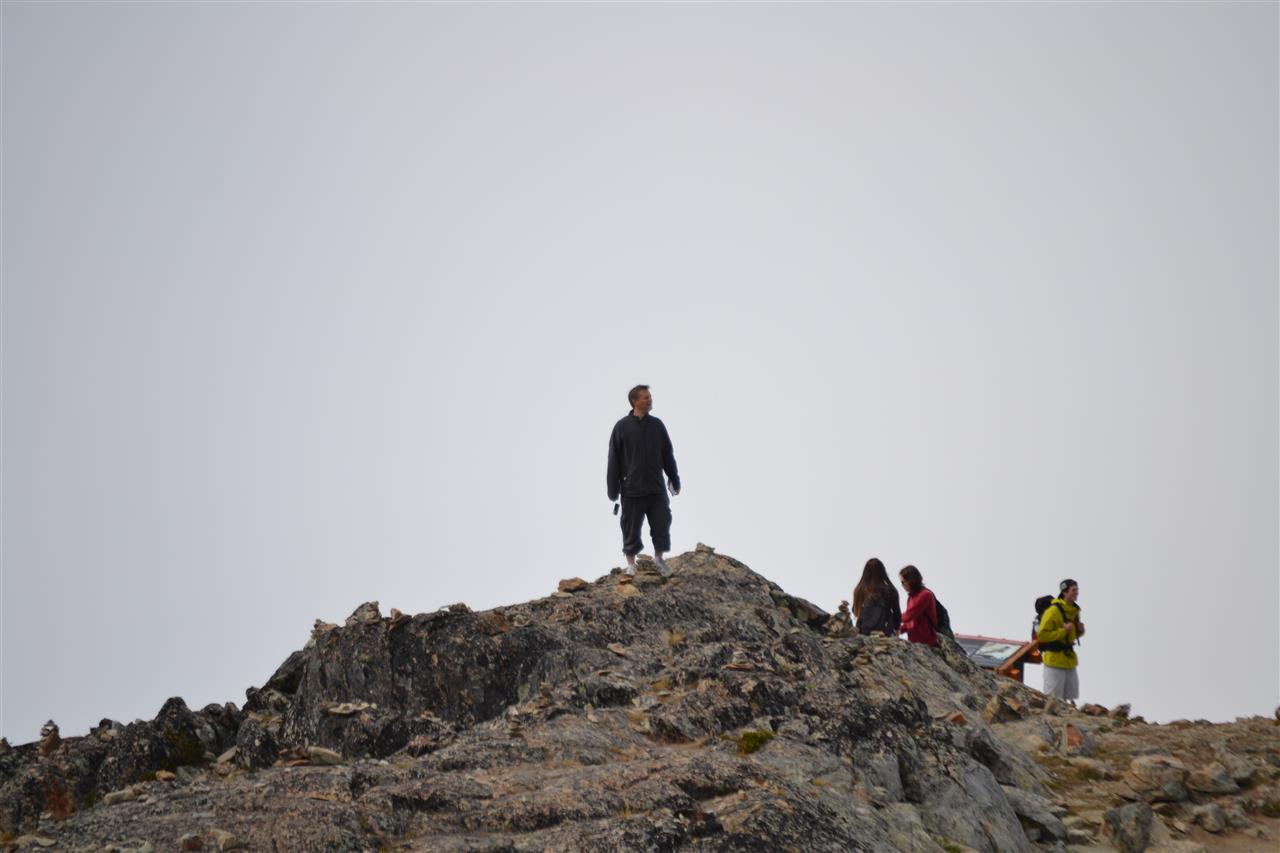 This pose reminds me of Bear Grylls..( Splutter, Splutter)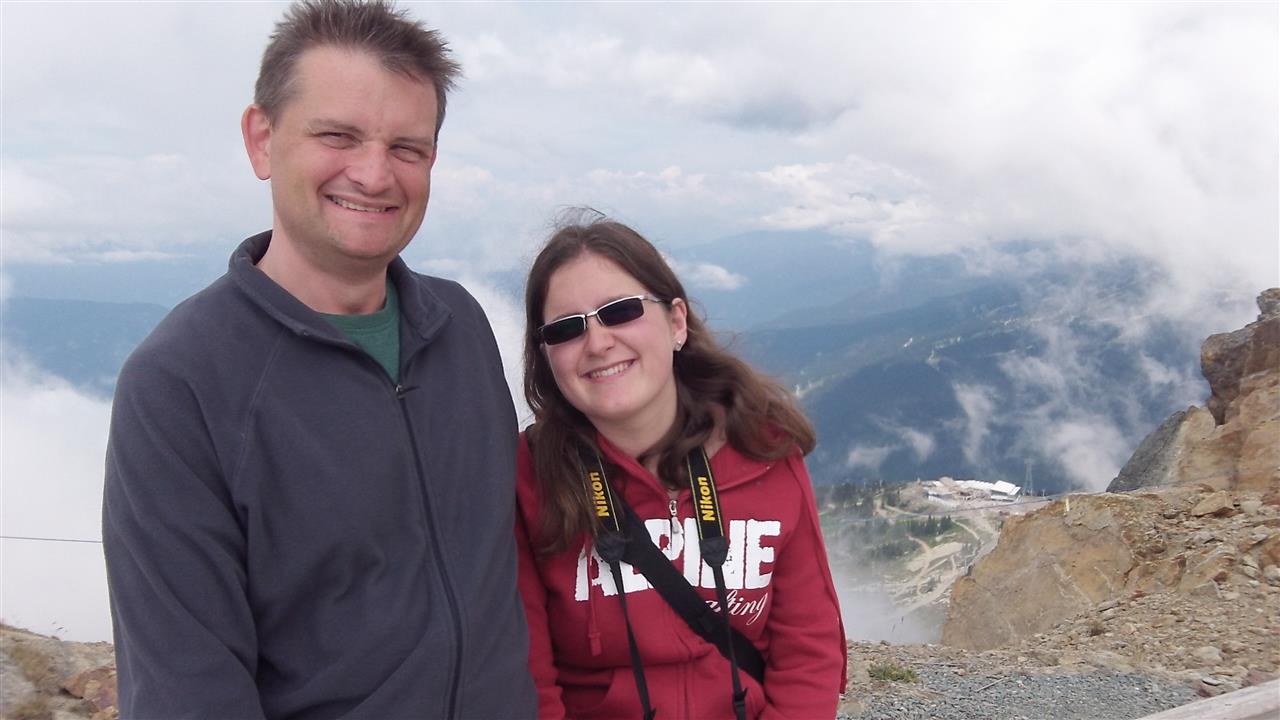 Phew, he made it back : )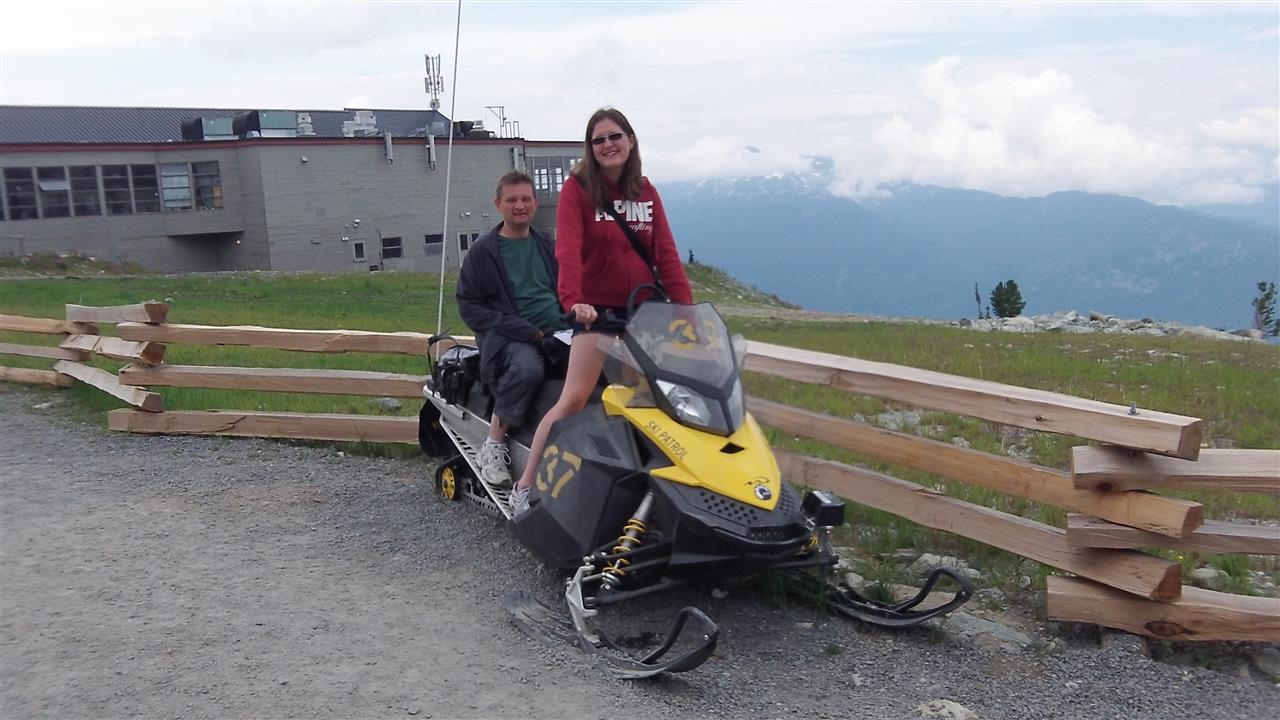 Ian & Hollie pose on an abandoned snowmobile /skidoo.
The Climb back up was a bit of a nightmare for those of us built for comfort & Gin ..A further series of Gondolas bring us down from the peaks.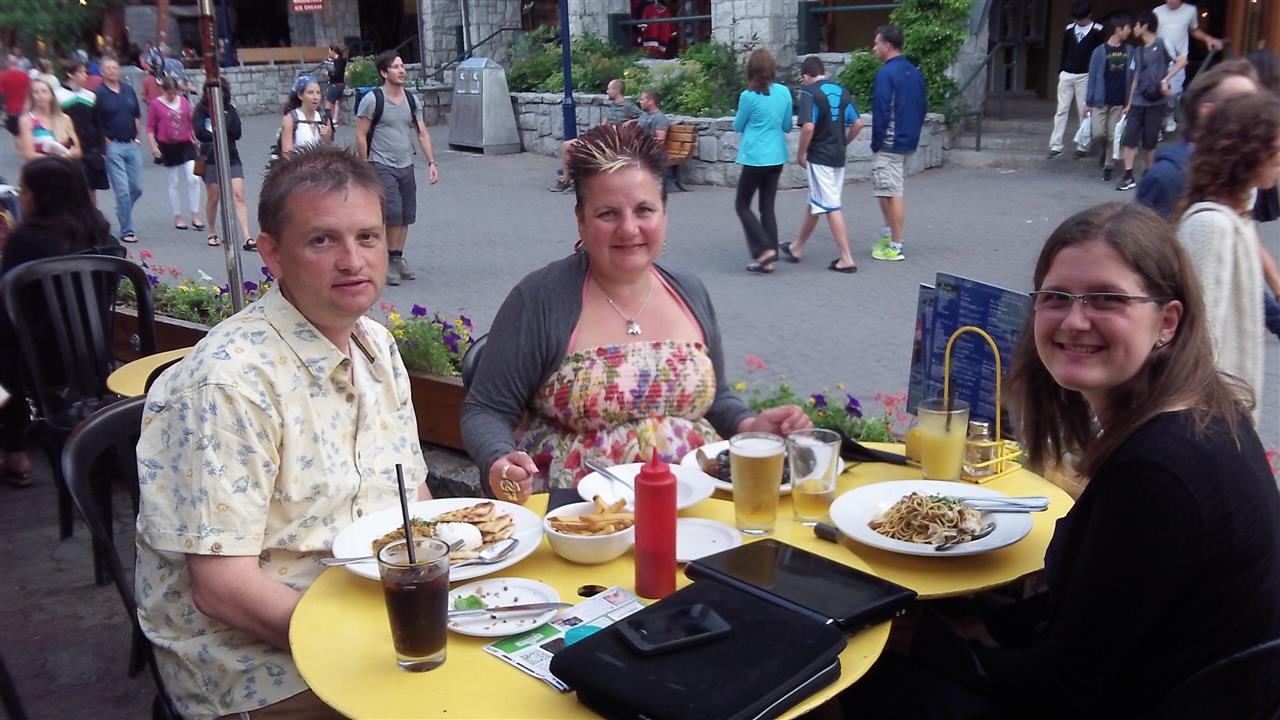 For once we had time to go back to our "Whistler House "for a scrub up before a gift shop & dinner experience.

La Brassere serves a great Moules & Frittes..Ian found Massala & Rice & Min Spaghetti Bolognese..Delish!!

Well Happy reader, our adventure nears its close..we shall see you all soon

Mum Get on & Book us a decent curry for thursday night if you would be so kind xxxx
---
Day 21 :Last day ..Canada & Back to good old USA. (Monday 12th August 2013 )
Day 22 :Sad times.. Seattle to Uk via Vancouver . (Tuesday 13th August 2013 )