Holiday USA 2016

Show all days on one page (a long download!)
Day 1:&nbspChicago, Mission "free Hollie" Day 1 (Sunday 31st July 2016)
Day 2:&nbspA visit with our Amish friends. (Monday 1st August 2016)
Day 3:&nbspMission Hollie Complete ! (Tuesday 2nd August 2016)
Day 4:&nbspToday was mostly about churches (by Hollie). (Wednesday 3rd August 2016)
Day 5:&nbspLake Itasca to Lake Superior. (Thursday 4th August 2016)
Day 6:&nbspFeeling Superior (Friday 5th August 2016)
Day 7:&nbspSleeping Bear Dunes & 100 yrs of Coast Guard Aviation. (Saturday 6th August 2016)
Day 8:&nbspMeet me in St Louis (Sunday 7th August 2016)
Day 9:&nbspSix Flags (Part 1) (Monday 8th August 2016)
Day 10:&nbspSix Flags (Part 2 ) (Tuesday 9th August 2016)
Day 11:&nbspGrand Ole Opry , best seats in the house ! (Wednesday 10th August 2016)
Day 12:&nbspNashville (Thursday 11th August 2016)
Day 13:&nbspThe lost sea to Davy Crockett. (Friday 12th August 2016)
Day 14:&nbspOcoee wild water (Saturday 13th August 2016)
Day 15:&nbspHen pecked in Georgia on the way to Albama (Sunday 14th August 2016)
Day 16:&nbspSome bald old rocks & another lake. (Monday 15th August 2016)
Day 17:&nbspPanama city beach (Tuesday 16th August 2016)
Day 18:&nbspDolphin encounter. (Wednesday 17th August 2016)
Day 19:&nbspNew Orleans here we come ! (Thursday 18th August 2016)
Day 20:&nbspOak Alley Plantation & The Natchez. (Friday 19th August 2016)

Saturday 20th August 2016
DAY
21

Airboats & baby alligators
Airboat adventures 45 minutes away is our destination.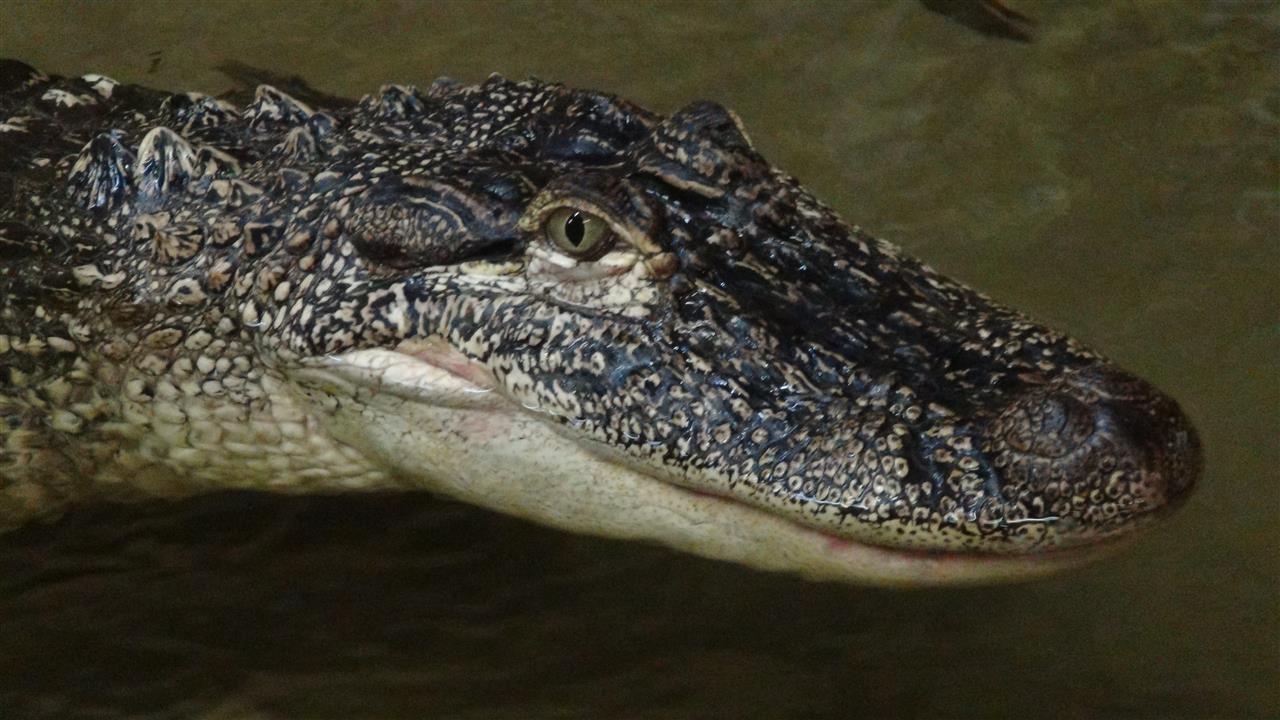 The fascility collects the Alligator eggs & ensures the 80% natural wastage doesn't happen. 20% of the hatchlings are returned to the swamp.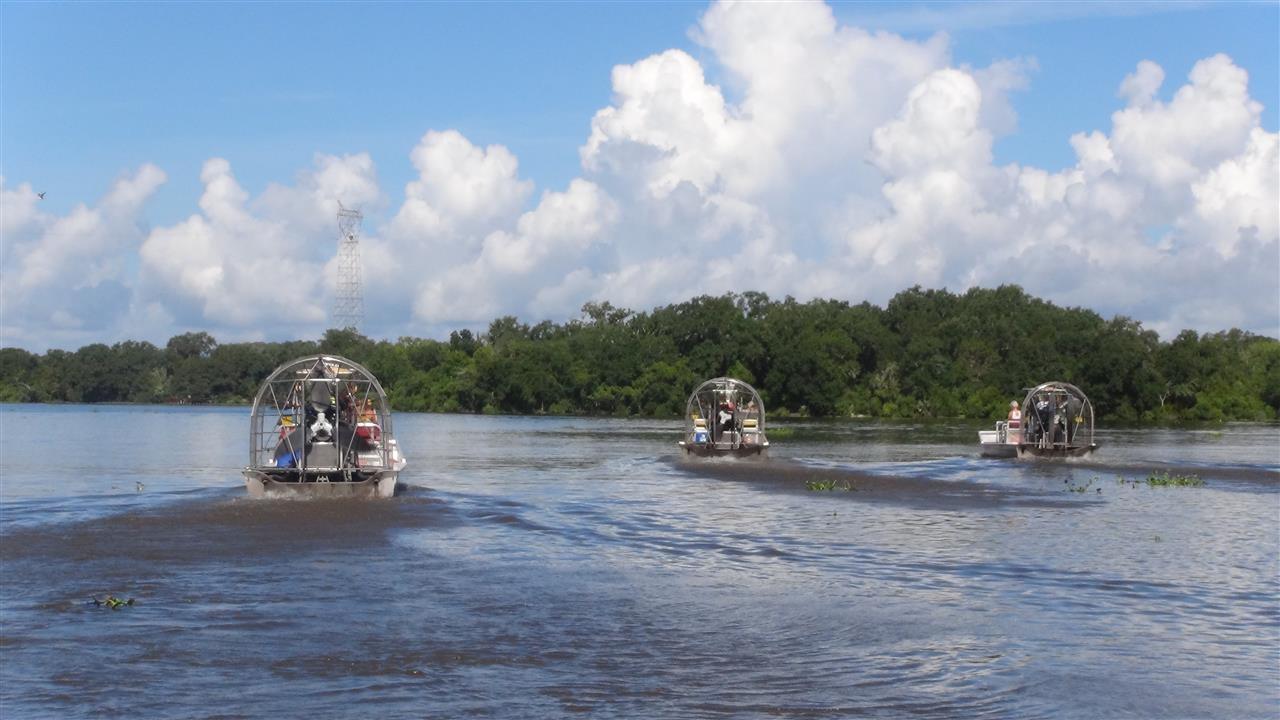 A hot & clear start to our adventure , the flotilla of airboats speed off.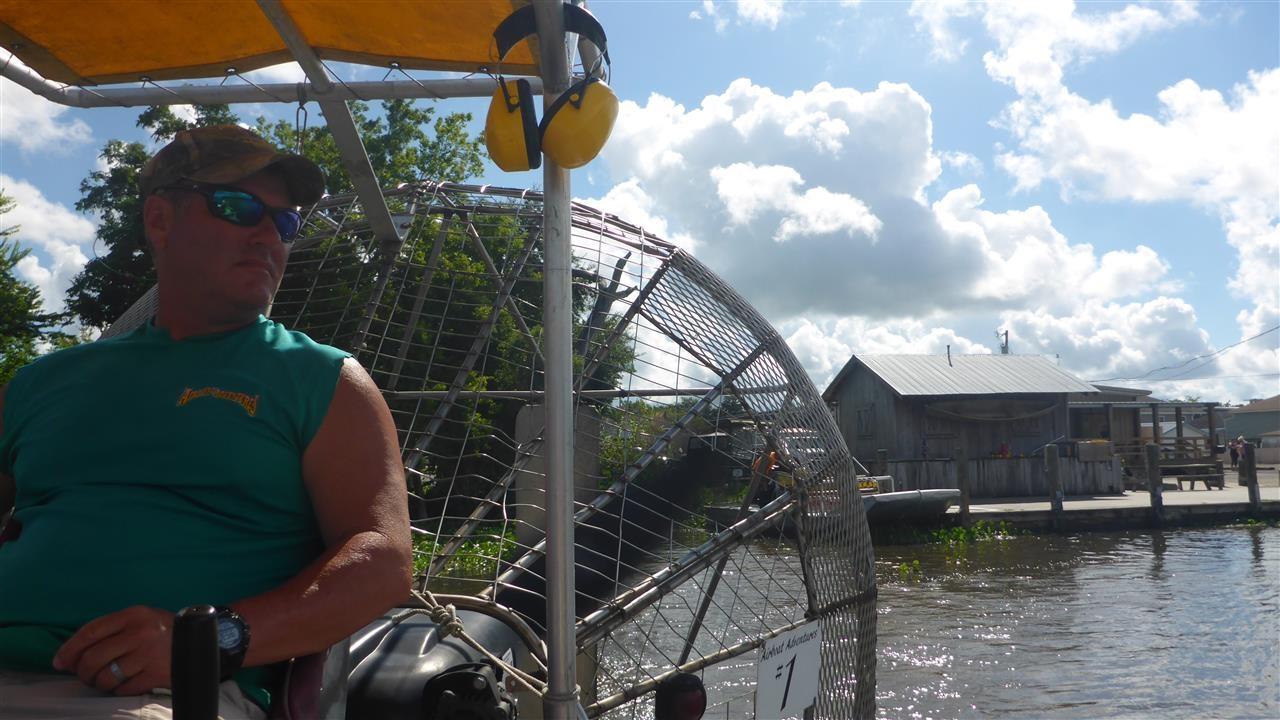 Our guide Jay was knowledgable & funny.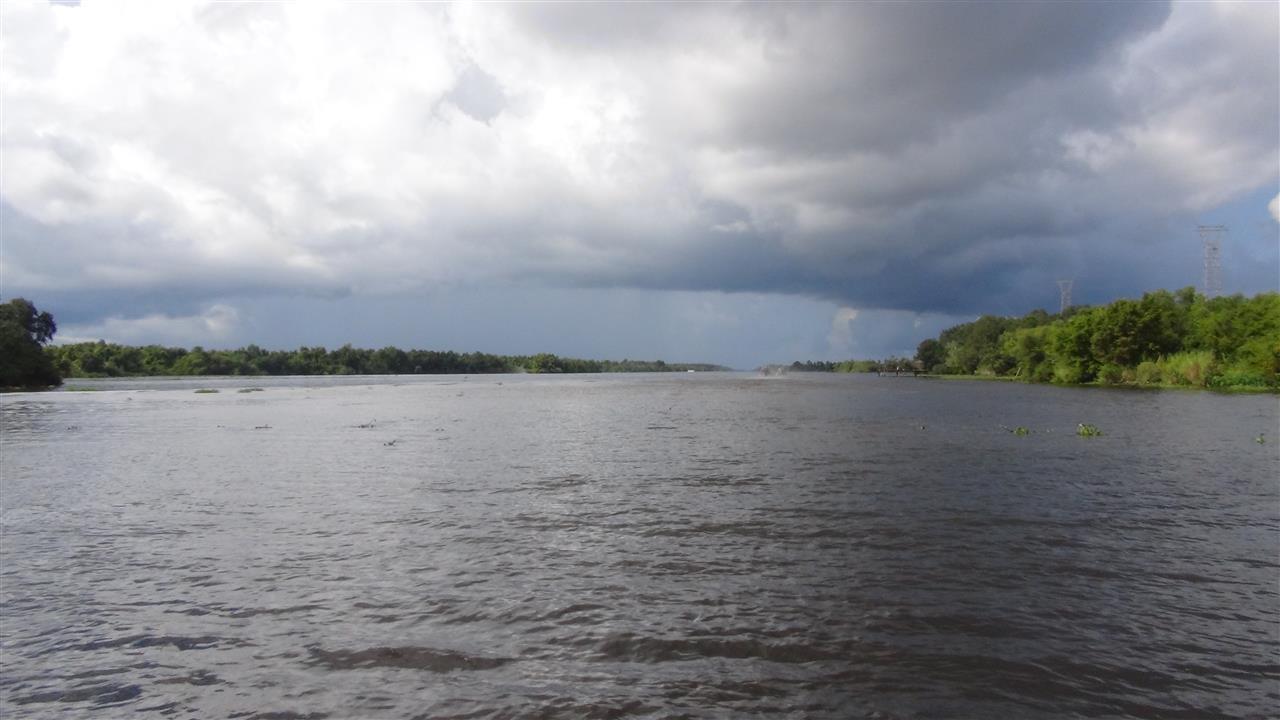 The localized storms of yesterday have followed us again.
After a few minutes the heavens opened, we got utterly saturated & although Jay steered us away from the rain , we spent the rest of the journey trying to dry out.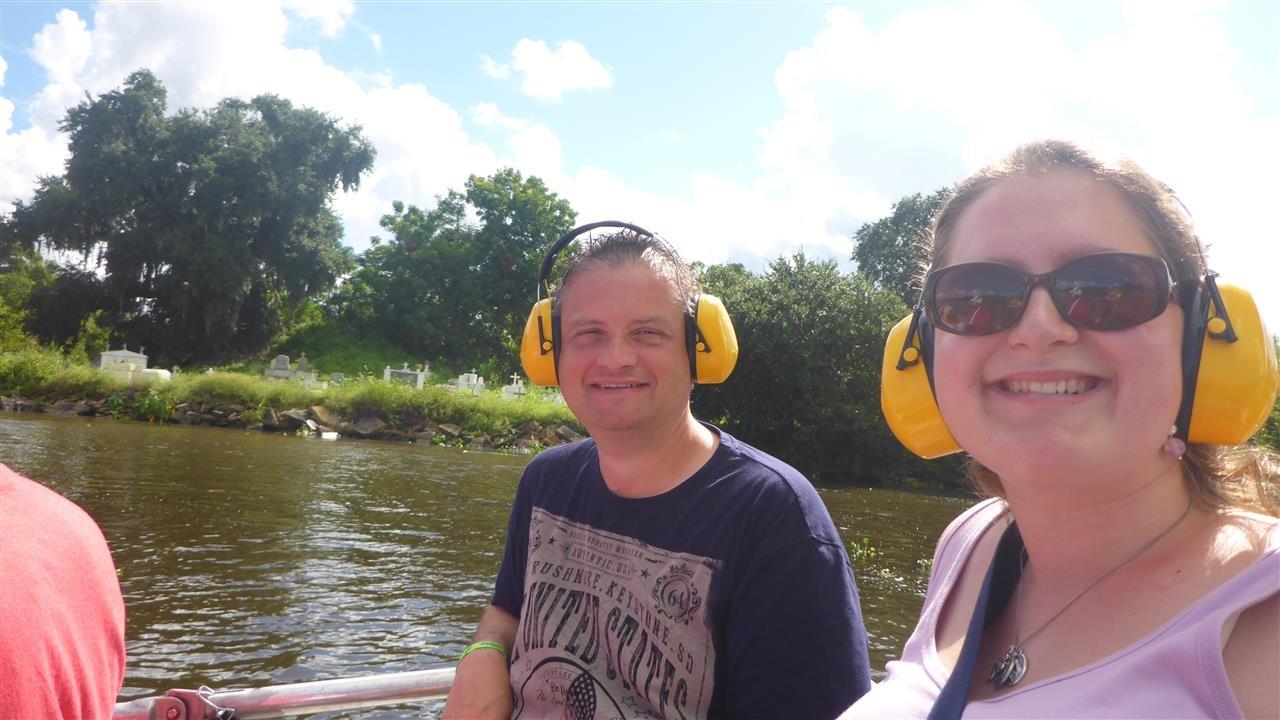 I didn't realize my chatting had got so bad.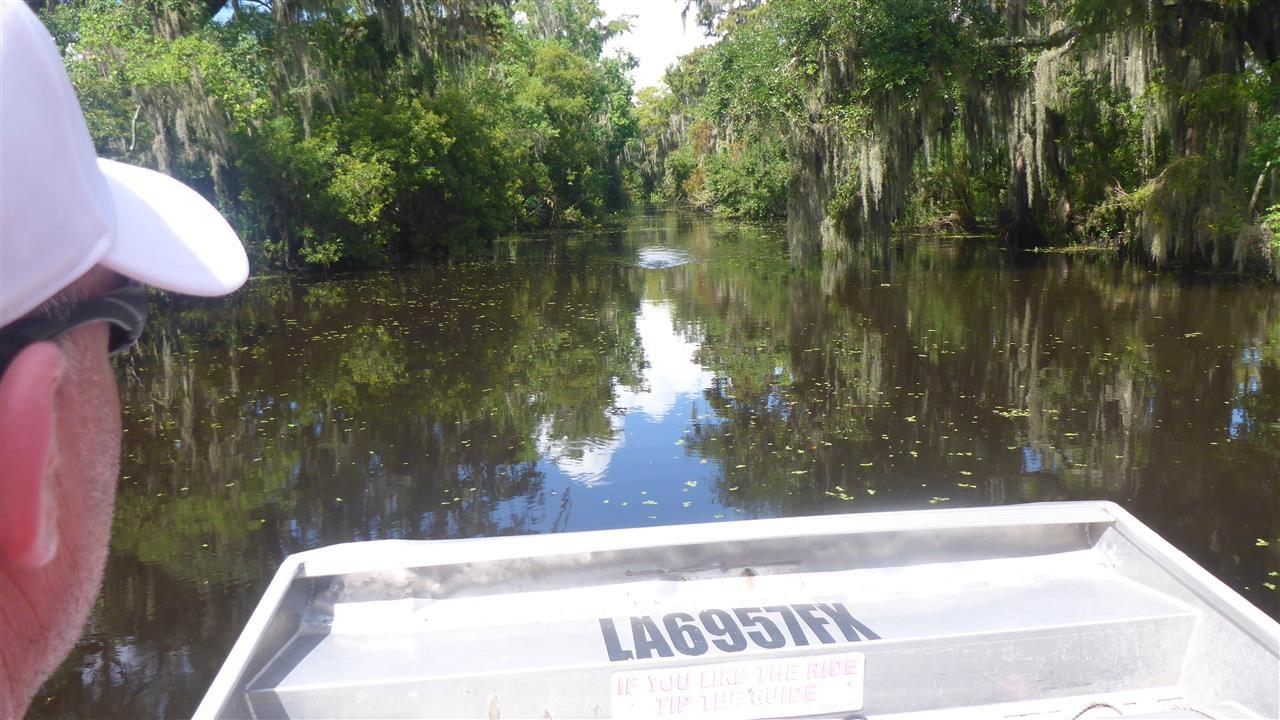 This is a natural bayou, many of the wider chanels through the swamp were made by the oil companies.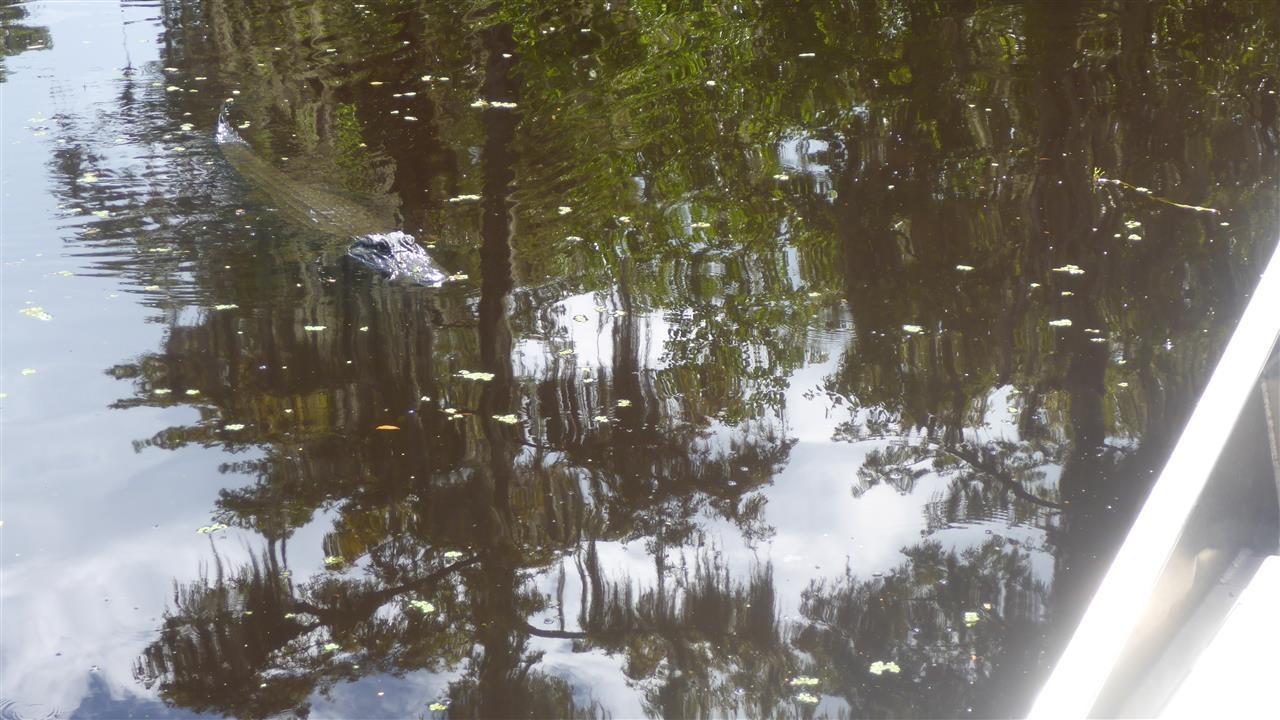 Meet Rex , he & his lady love have built a nest near the bank , we were lucky enough to meet them both.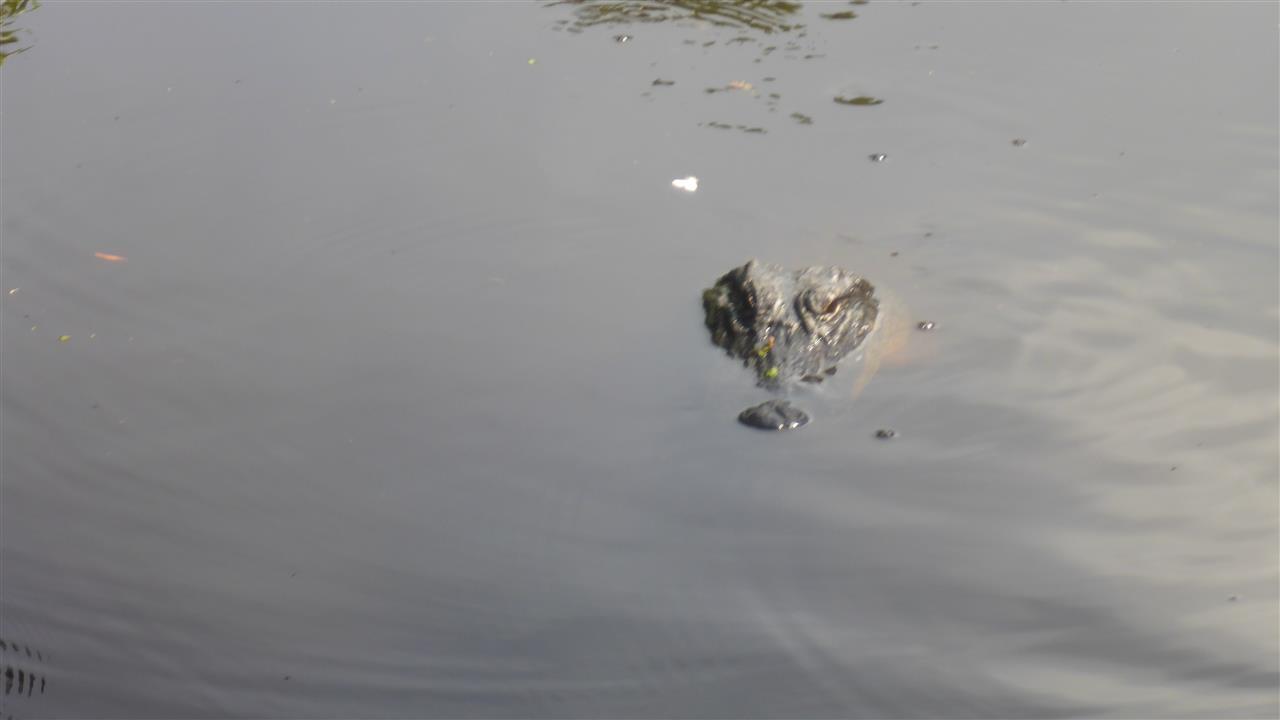 He didn't seem to like us very much.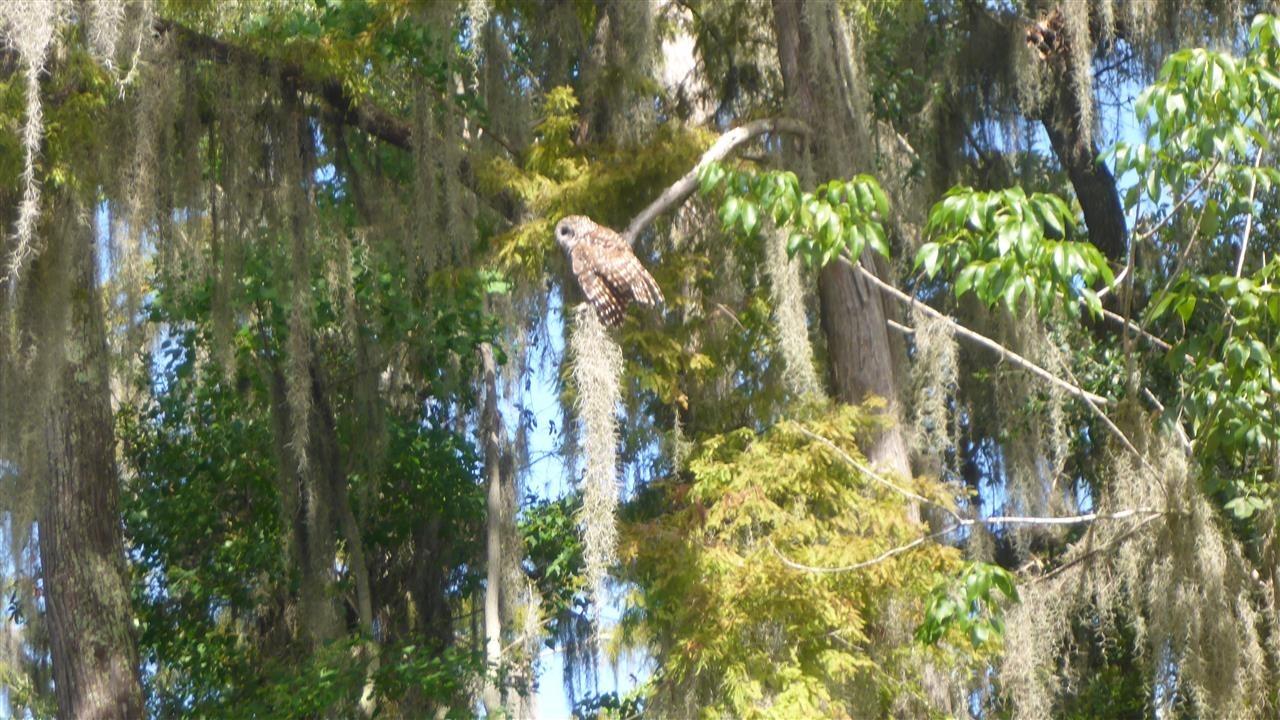 We spied a fabulous Owl.
Our guide suggests these Alligators , that can grow up to 9 feet , are not likely to attack a human , he says, he swims in these waters & has NEVER heared of anyone being bitten.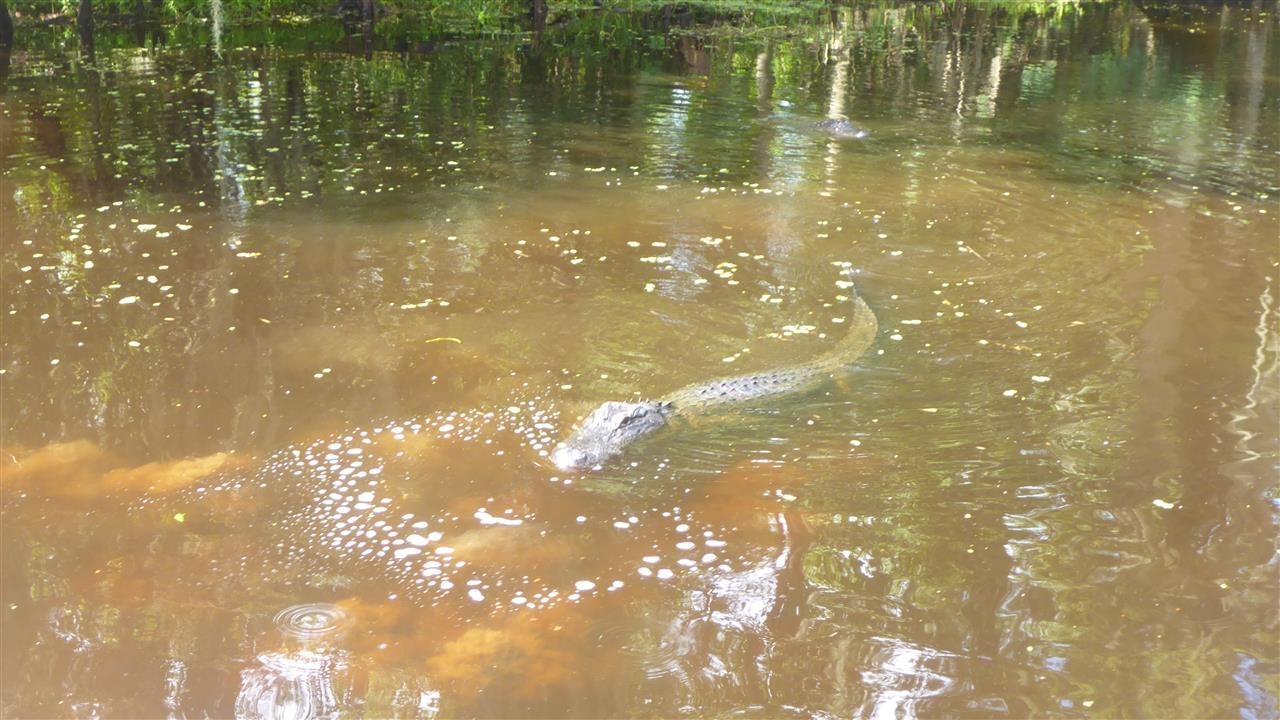 After you Jay.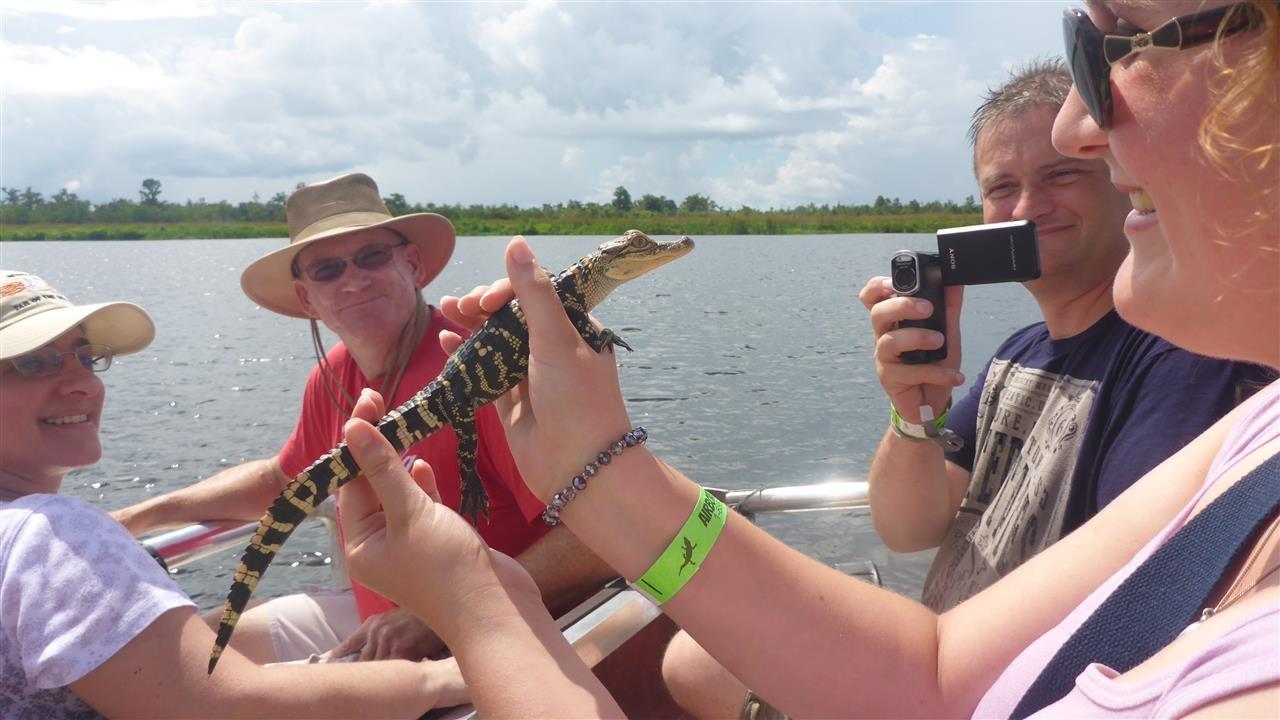 Jay had a baby Alligator for us to meet.
Ian nearly got his nose nipped.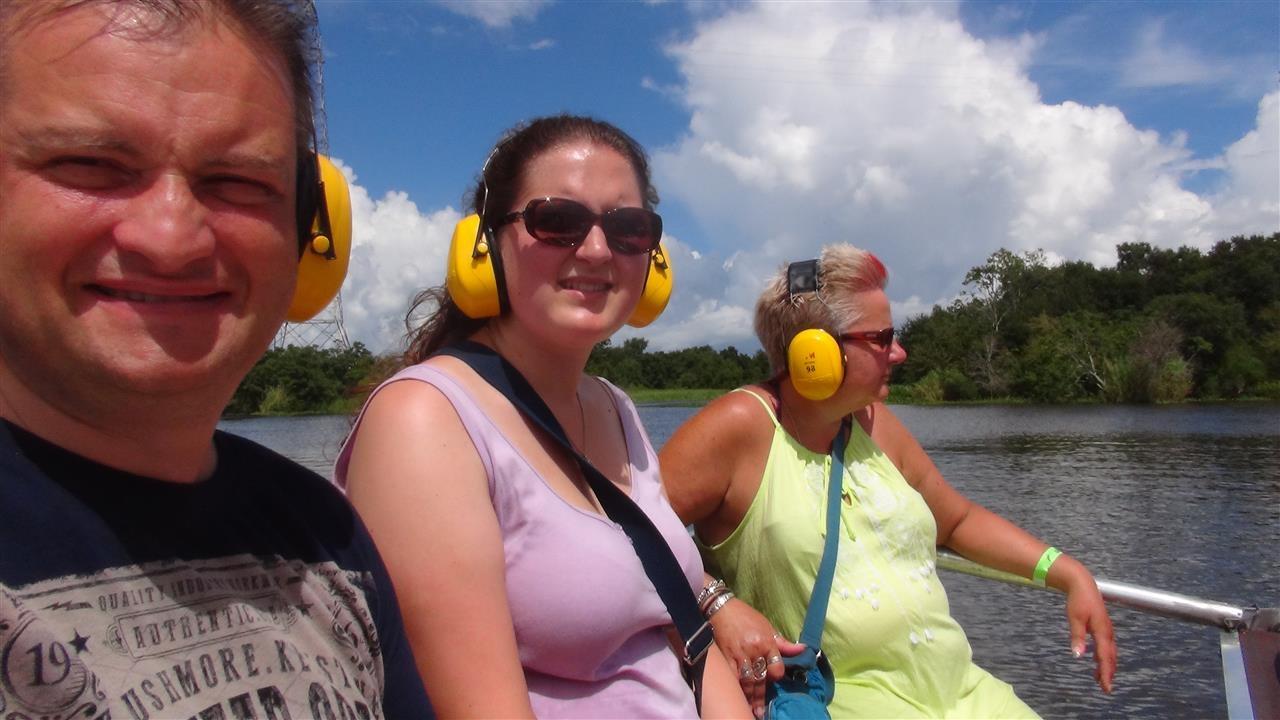 All too soon our adventure was over.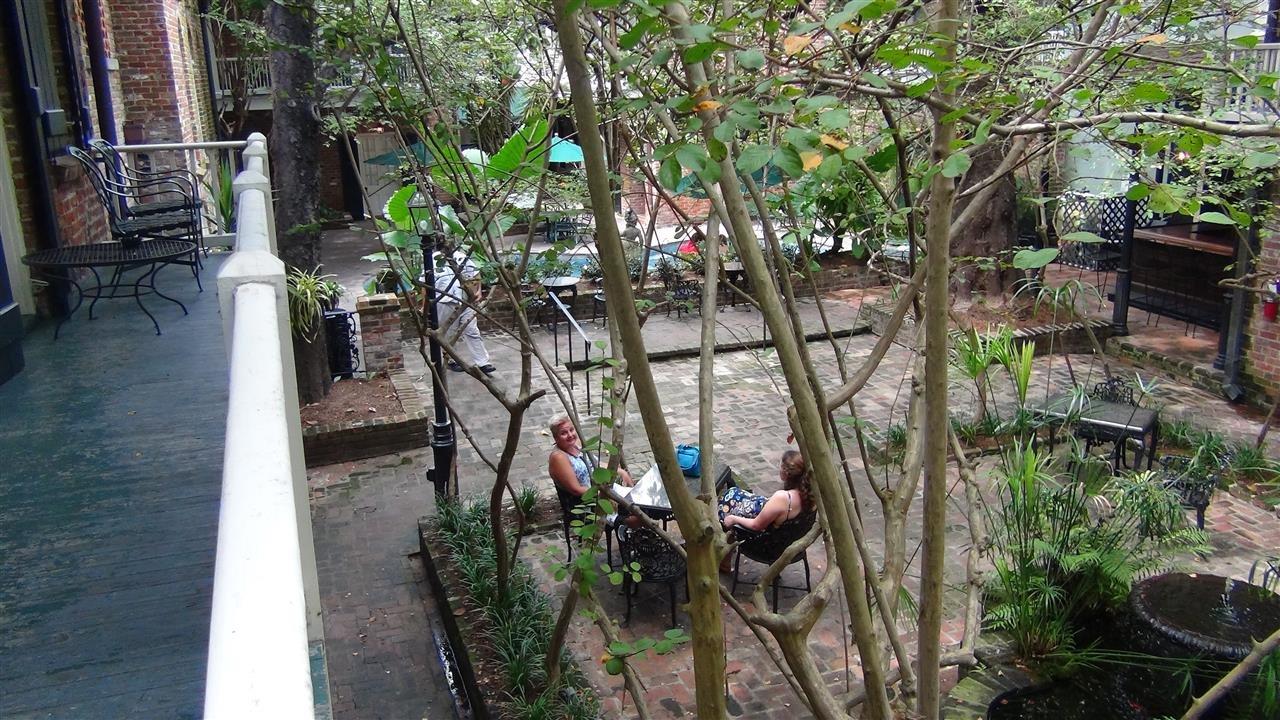 A breif relax in the hotel courtyard before venturing out sight seeing, ( and shopping ).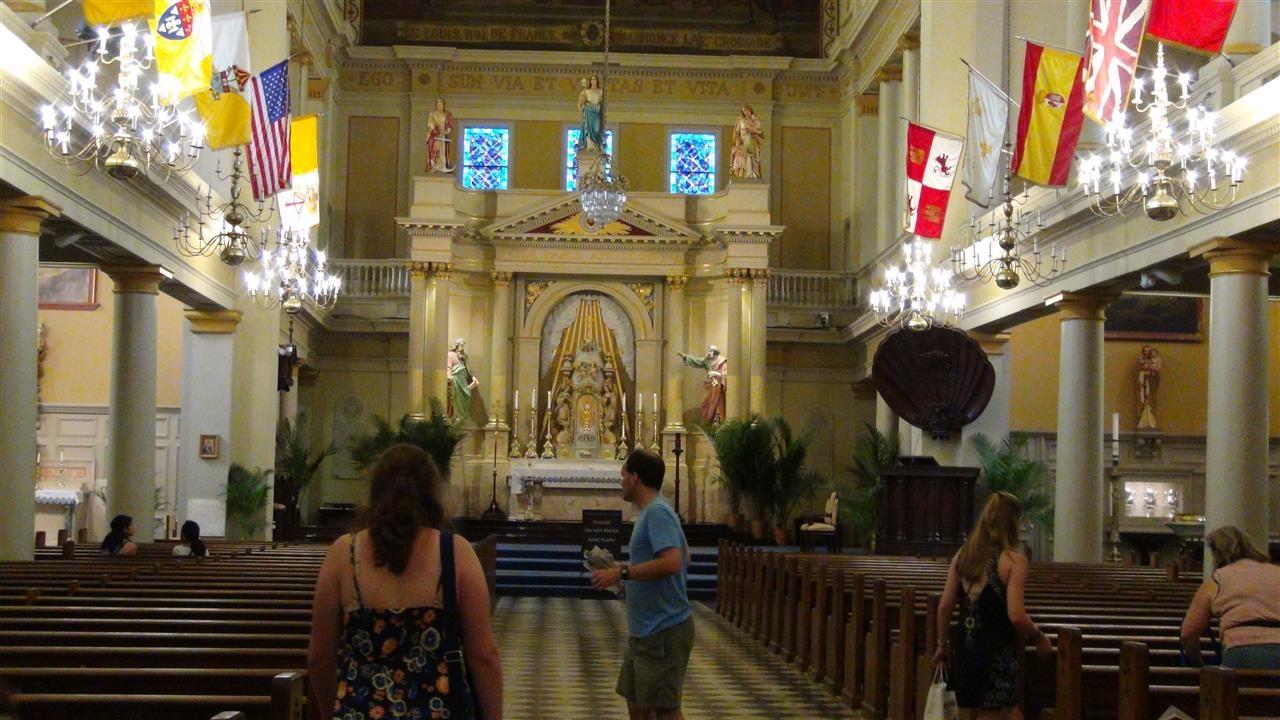 The beautiful Cathedral Basilica St King Louis.
Hollie came to visit with us , then returned at 5 for mass.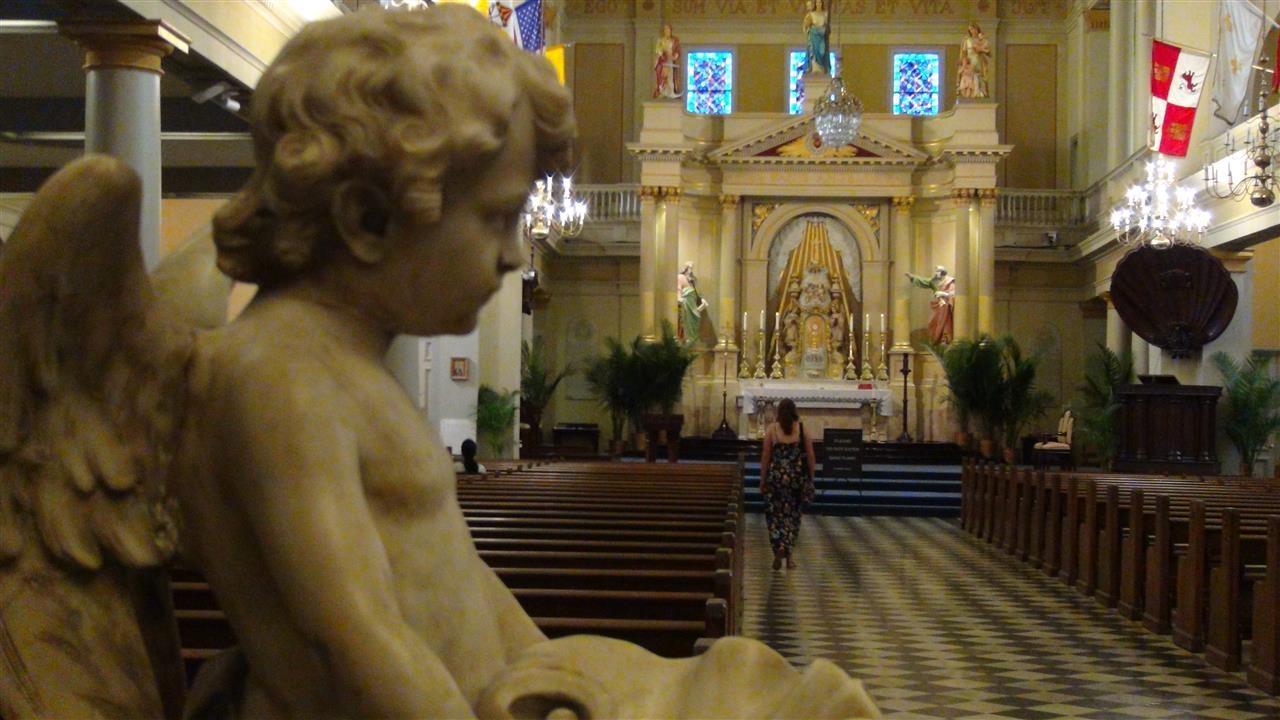 Stunning architecture.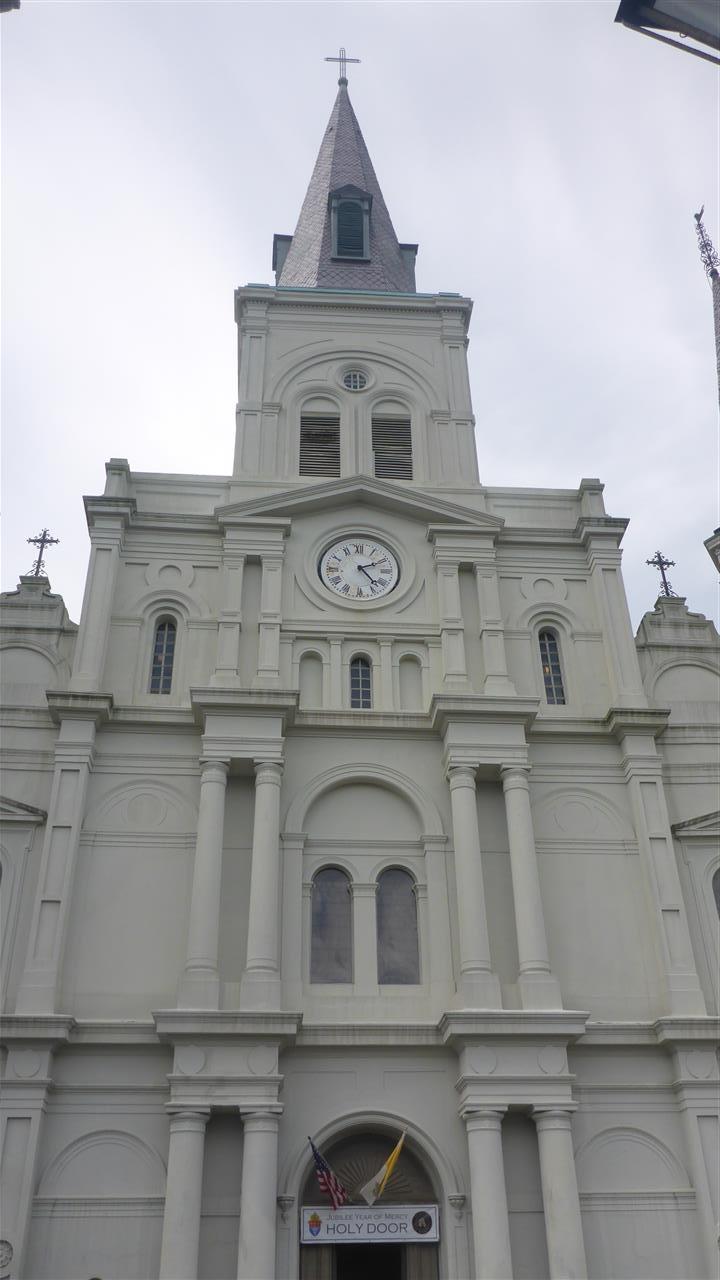 The cool interior gave way to the sweltering & humid outside.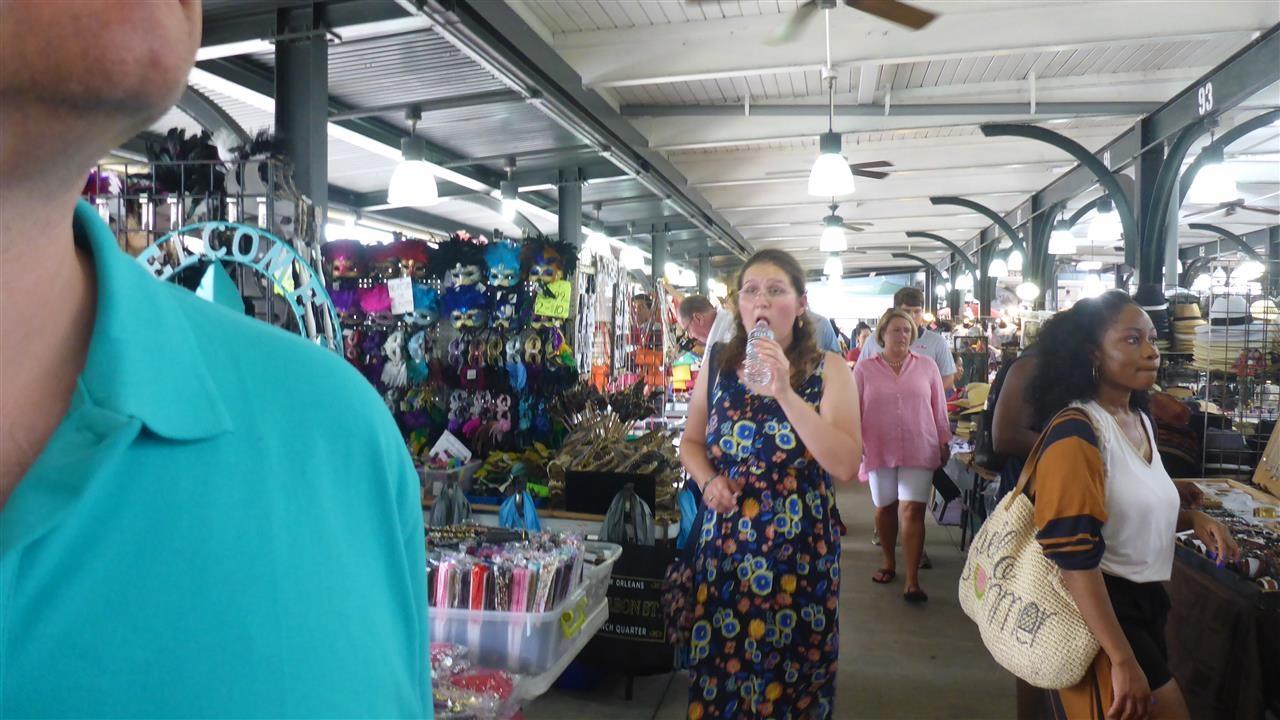 We wandered through the French Market .
We may have to pay a fee to get our hire car back to its original condition,Its been Mardi Gras'd !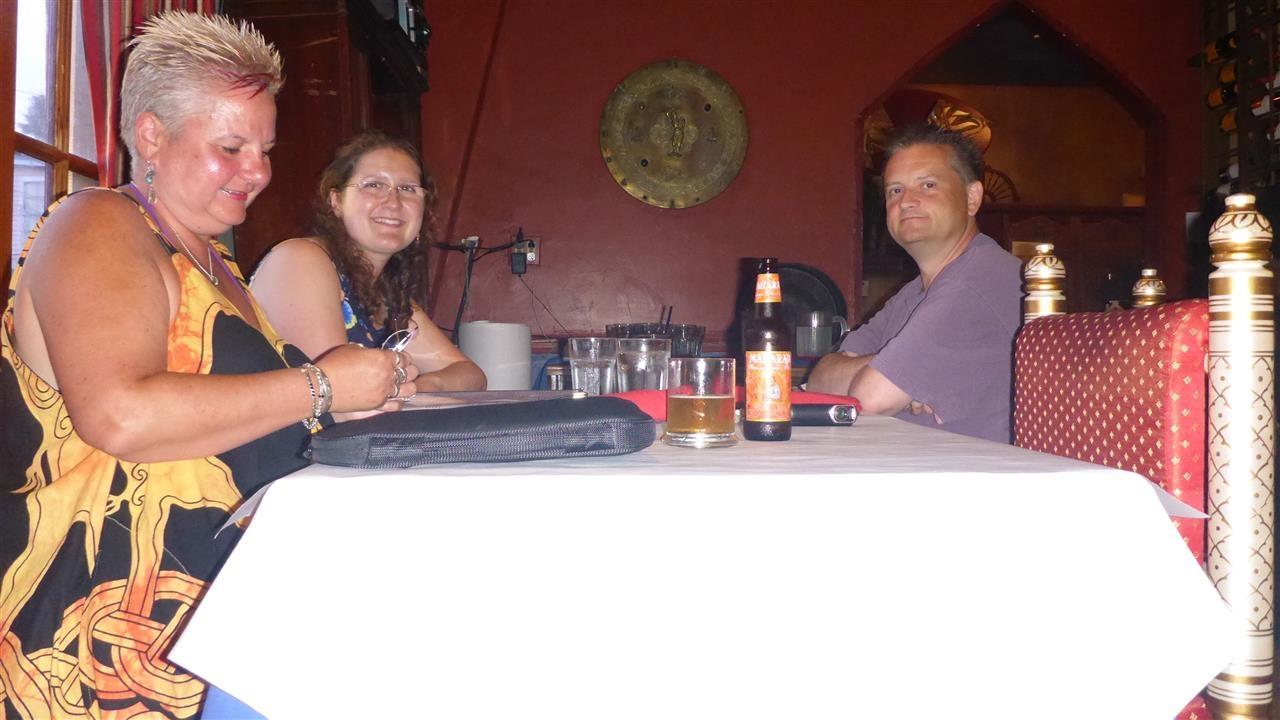 Dinner was enjoyed at The Taj Mahal Indian Restaurant, very nice.

We raised a glass to Grandad Jumbo on the occasion of his birthday xxx Miss u loads xxx

Goodnight all xxx


Day 22:&nbspNew Orleans & Ghostly happenings... (Sunday 21st August 2016)
Day 23:&nbspRace to the space shuttle. (Monday 22nd August 2016)
Day 24:&nbspA fond farewell from Houston (Tuesday 23rd August 2016)