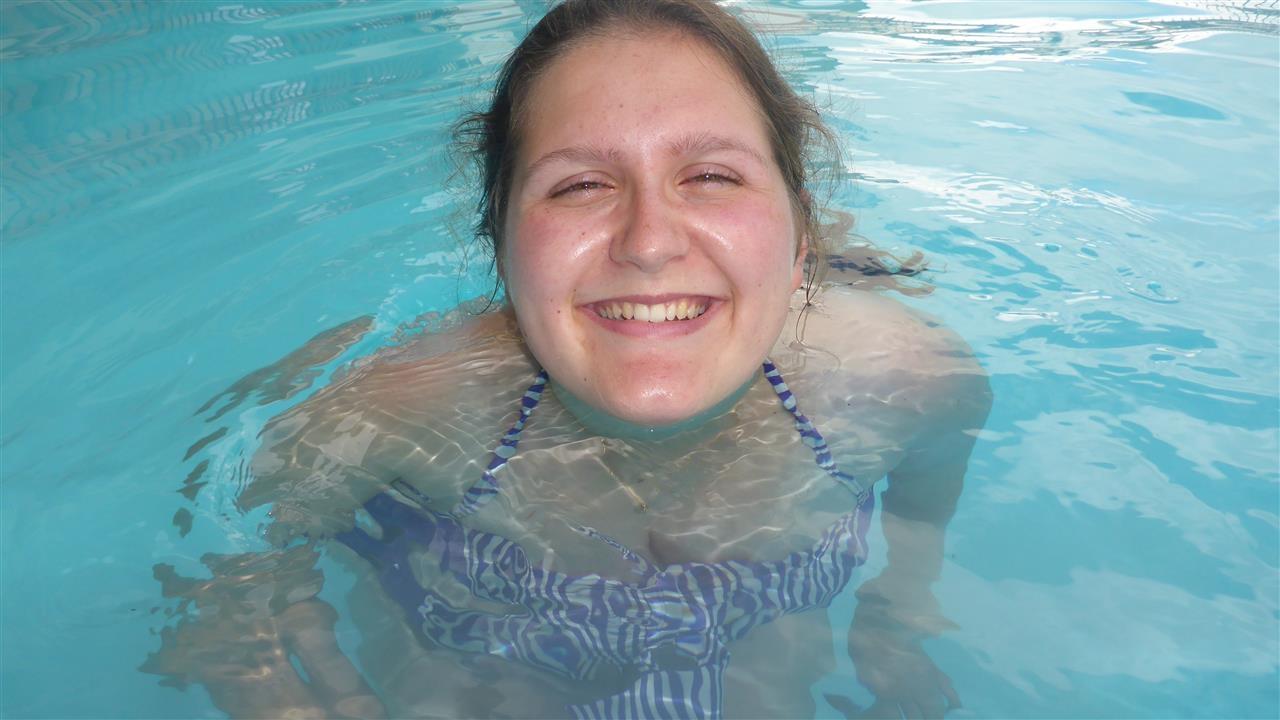 My packing marathon underway, 5 suitcases for the return journey , all boarderline over the allowed 23 kg. Some of Hollies Jesus relics may need to stay here, there is a bloody great cross with Jesus nailed to it , which may scare the beejeezus out of housekeeping when they clean our room.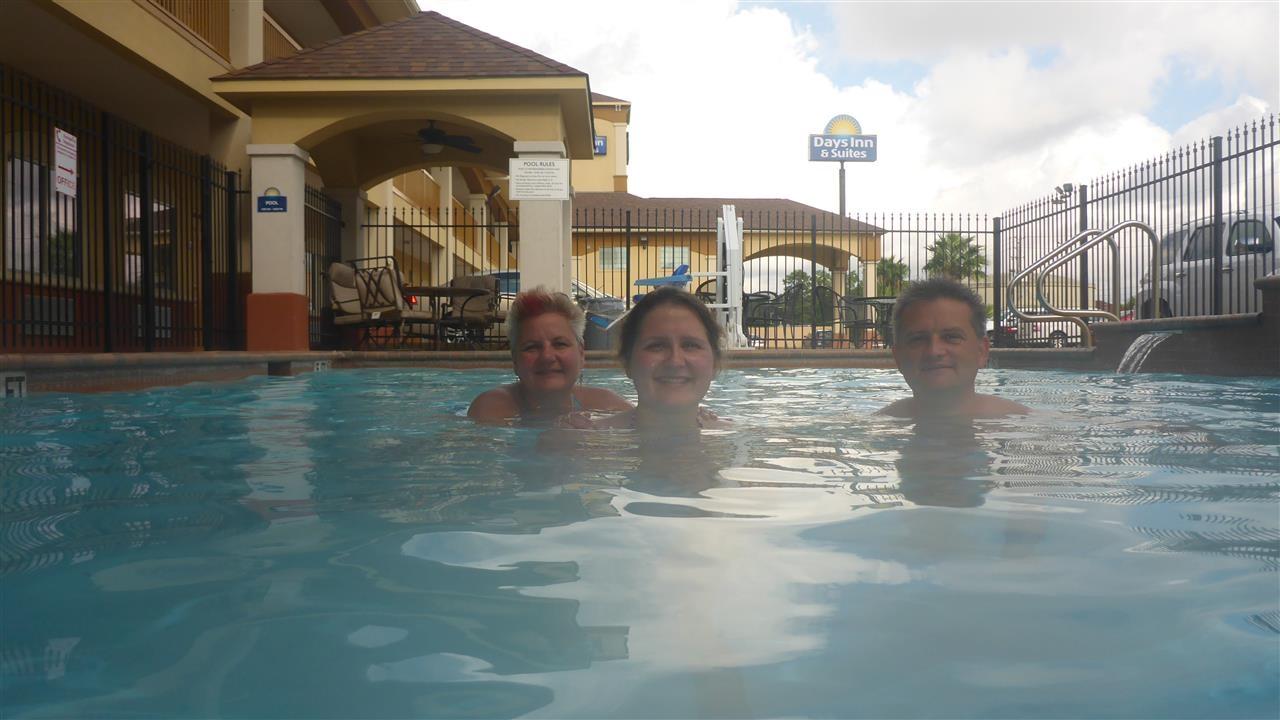 Our cheapest hotel yet at around £56.. A dreaded Days Inn , but no bedbugs !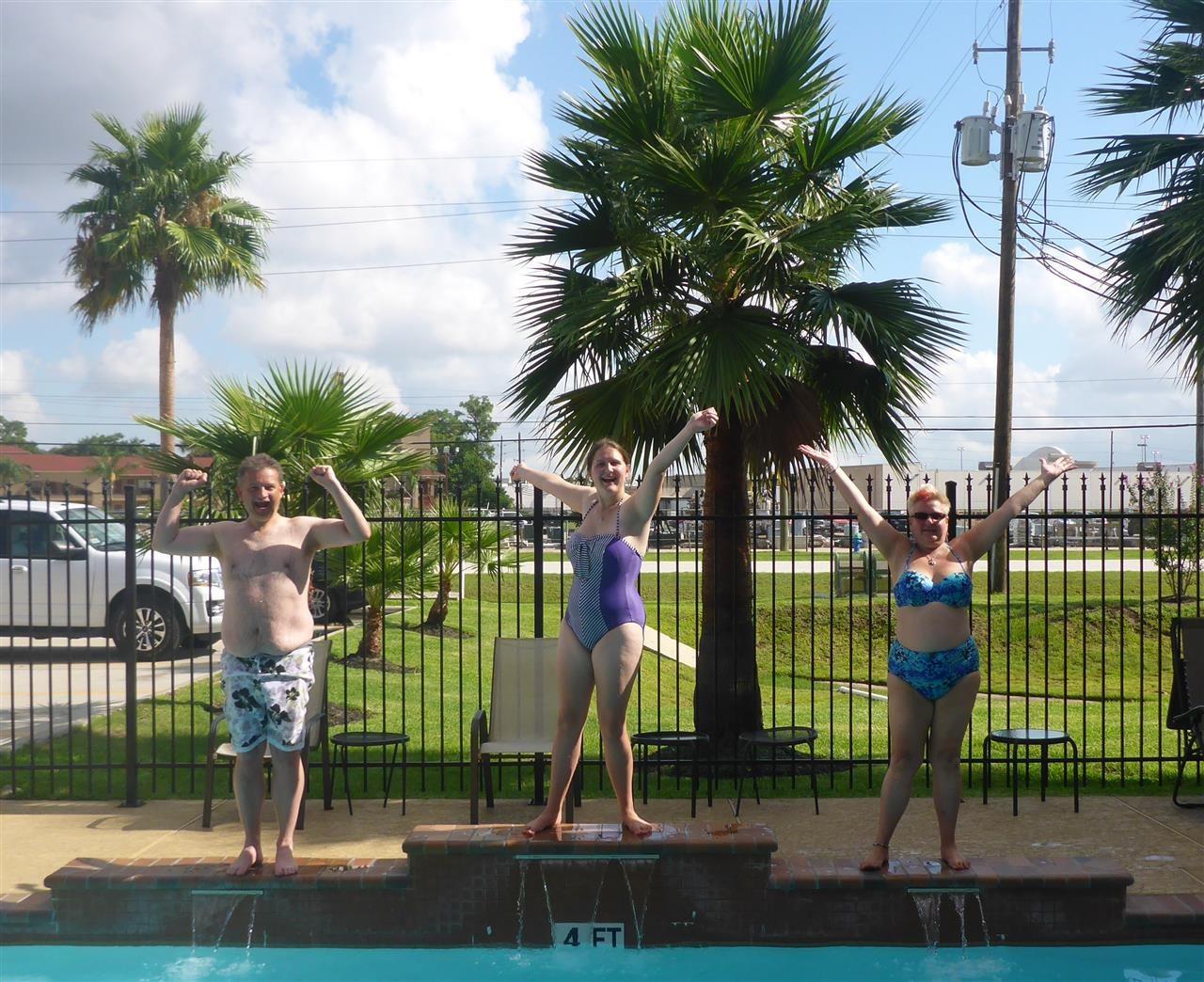 A couple of hours chilling round the pool, The winners of the Houston Days Inn Olympics !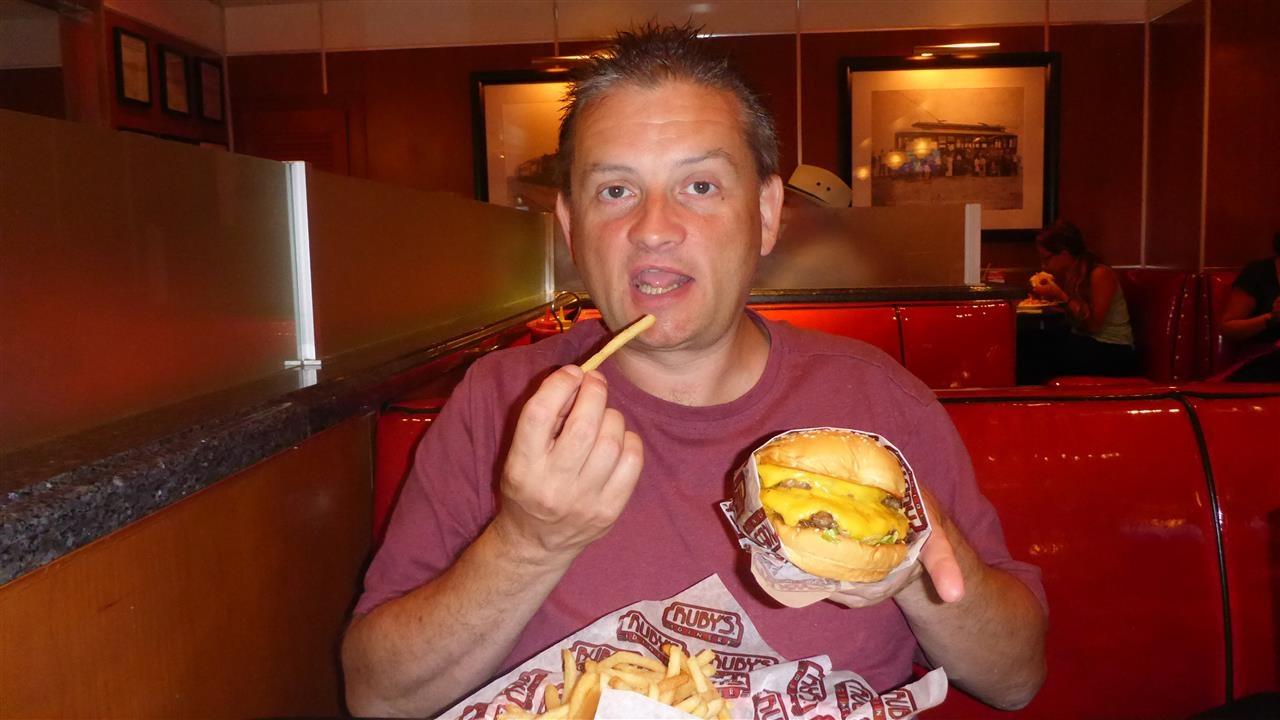 Someone had the massive sooper dooper burger xx Fat git .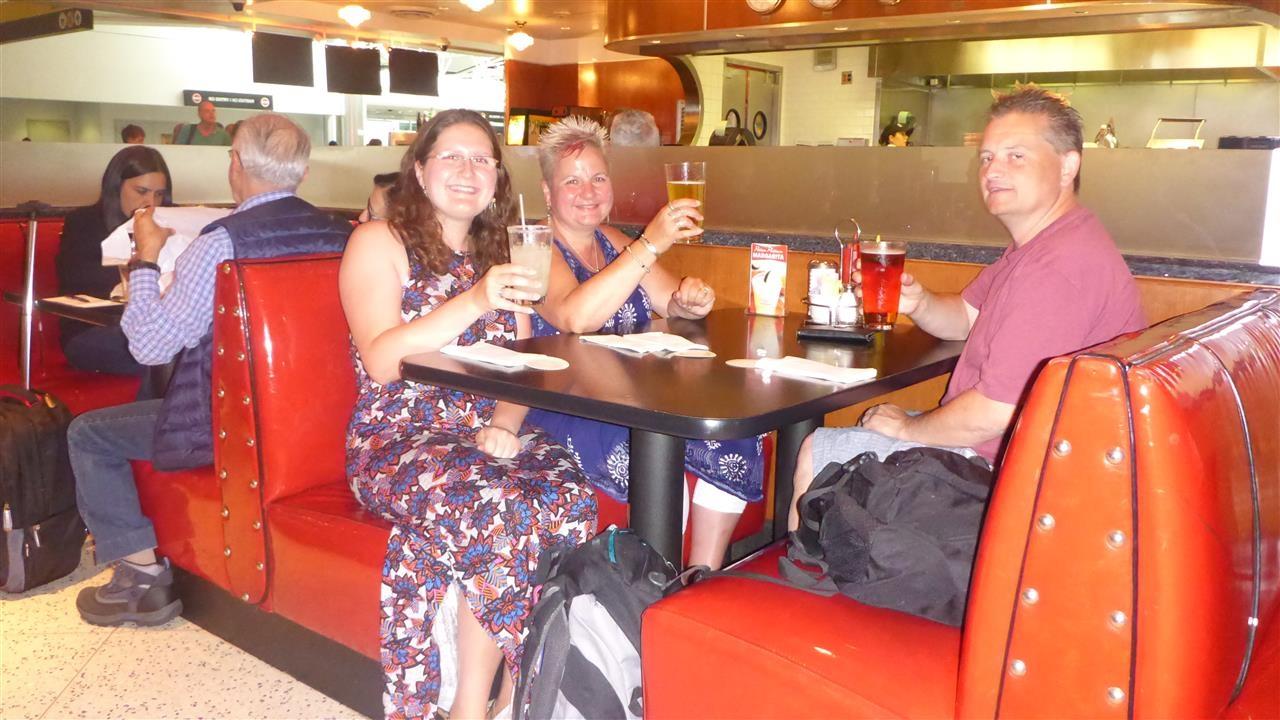 Finally a farewell beer & burger at Ruby's, at the George W Bush Airport Houston.

We will soon be in the air & heading back to those we love.

Wish us safe travels, we will see u when the fog lifts xxxxxxx