Holiday USA 2016

Show all days on one page (a long download!)
Day 1:&nbspChicago, Mission "free Hollie" Day 1 (Sunday 31st July 2016)
Day 2:&nbspA visit with our Amish friends. (Monday 1st August 2016)
Day 3:&nbspMission Hollie Complete ! (Tuesday 2nd August 2016)

Wednesday 3rd August 2016
DAY
4

Today was mostly about churches (by Hollie).
Today was my guided tour of Fargo and surrounding area.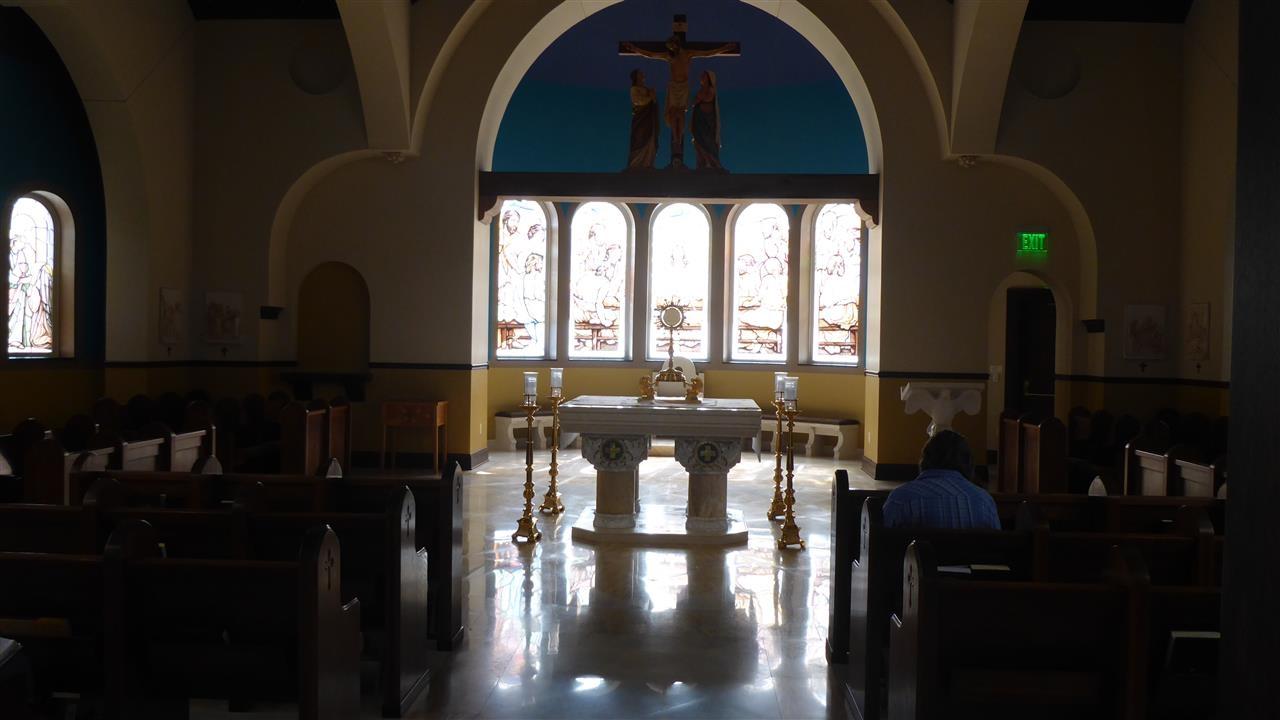 Welcome to St Marys Cathedral, Home of Bishop John Folda, This is the perpetual adoration chapel, this chapel is NEVER left unattended. 24/7 It was my favorite prayer spot in Fargo.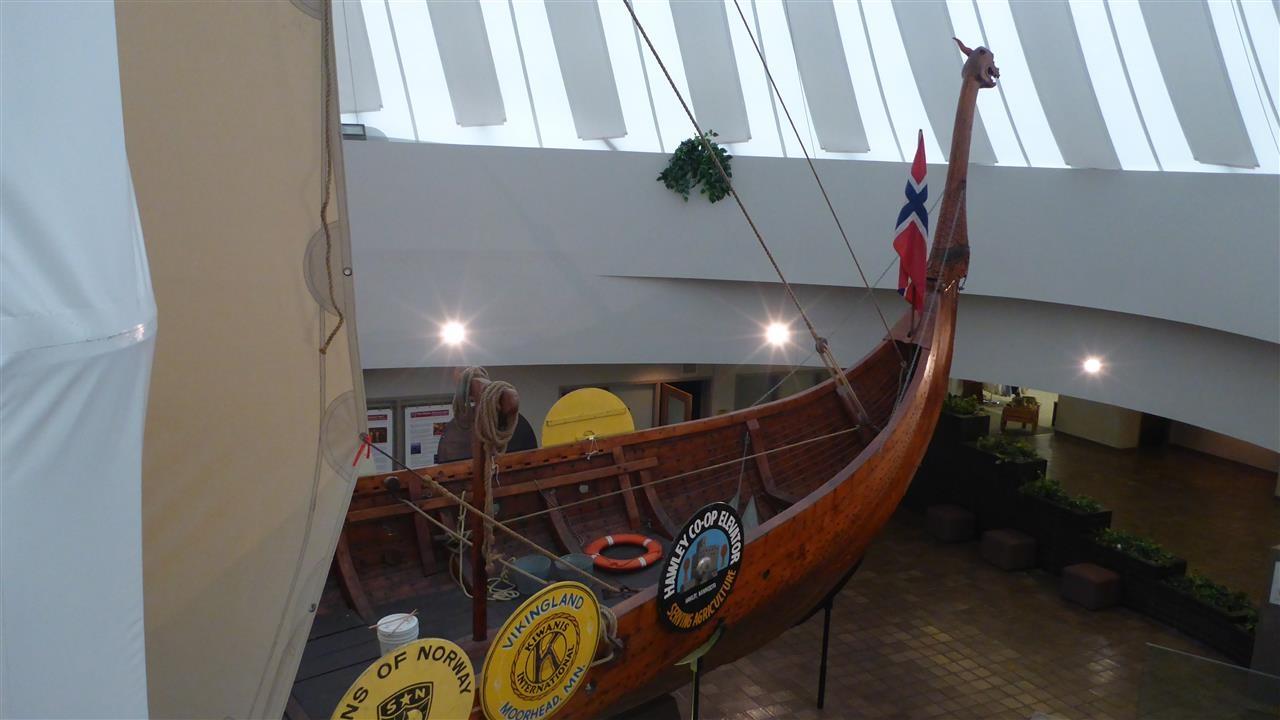 Next stop the Hjemkomst Centre..Home to the wonderful hand built "Hjemkomst" Viking long ship , the dream and lifes work of Robert Asp ..Sailed from the USA to Norway in 1982 by a crew of 12 including his daughter & several sons. Sadly Bob did not live to see the successful voyage.
The ship sits in the centre of the museum .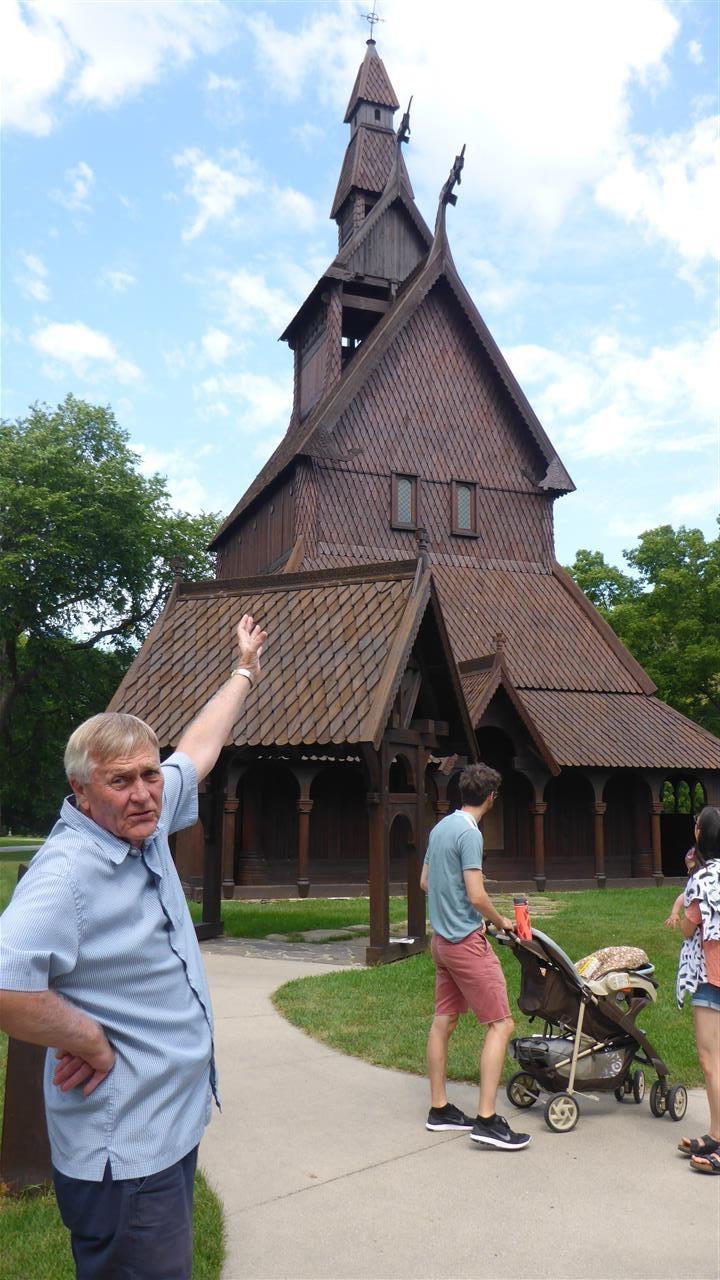 We also saw a replica of a 900 yr old Norwiegan Church built & financed by a local benifactor.. Guy Paul, co financed by his wife & sister.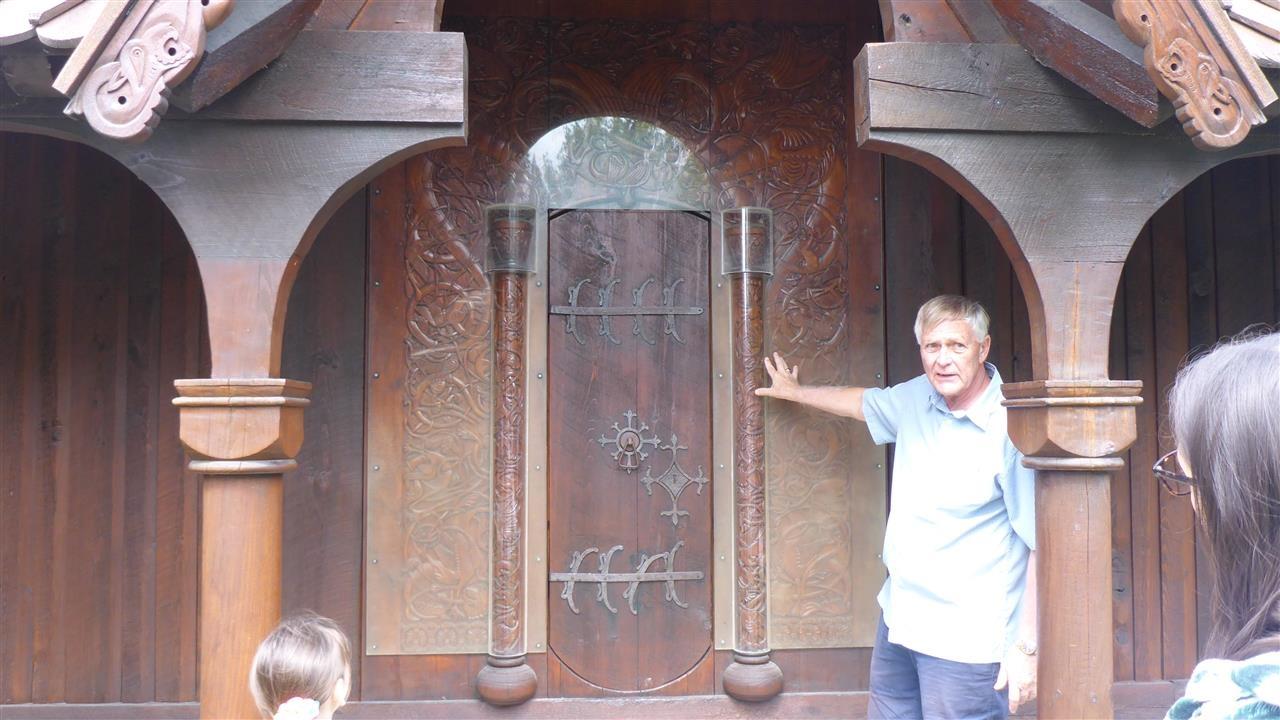 Our guide showed us the ornate carvings & authentic iron work undertaken by Paul himself.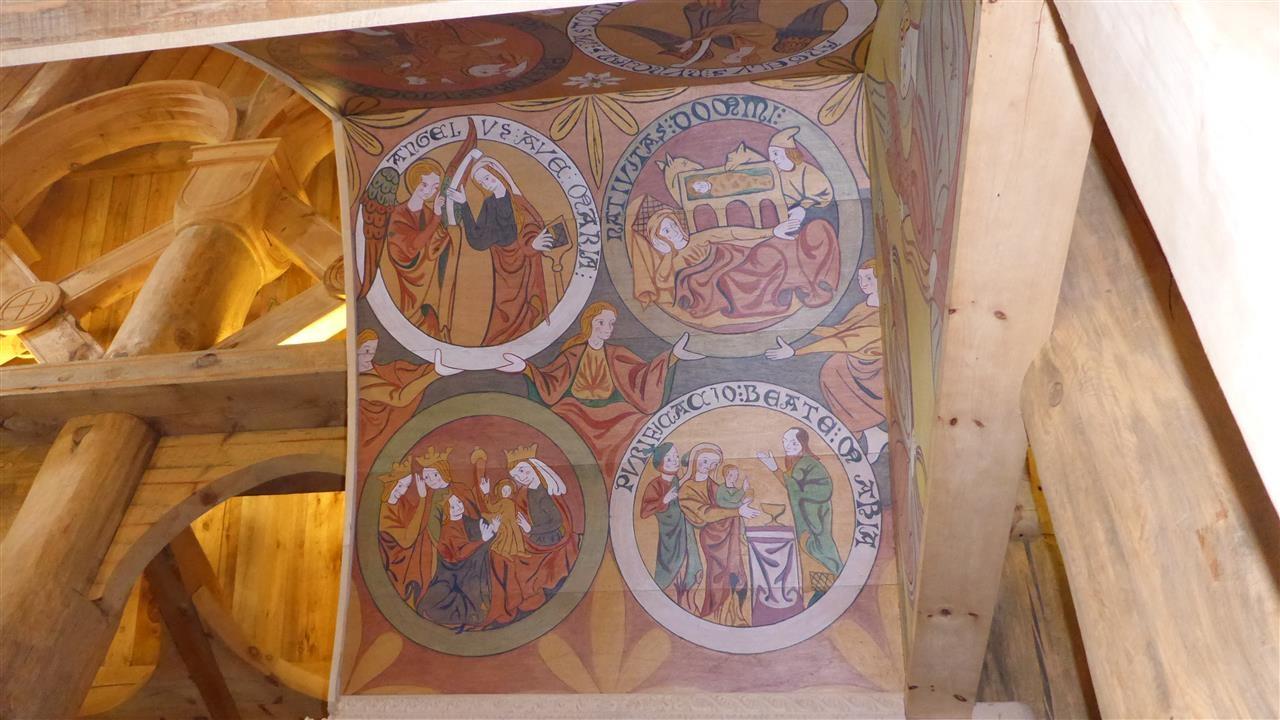 Guy Paul also mixed authentic pigments & hand painted the scenes in this little structure.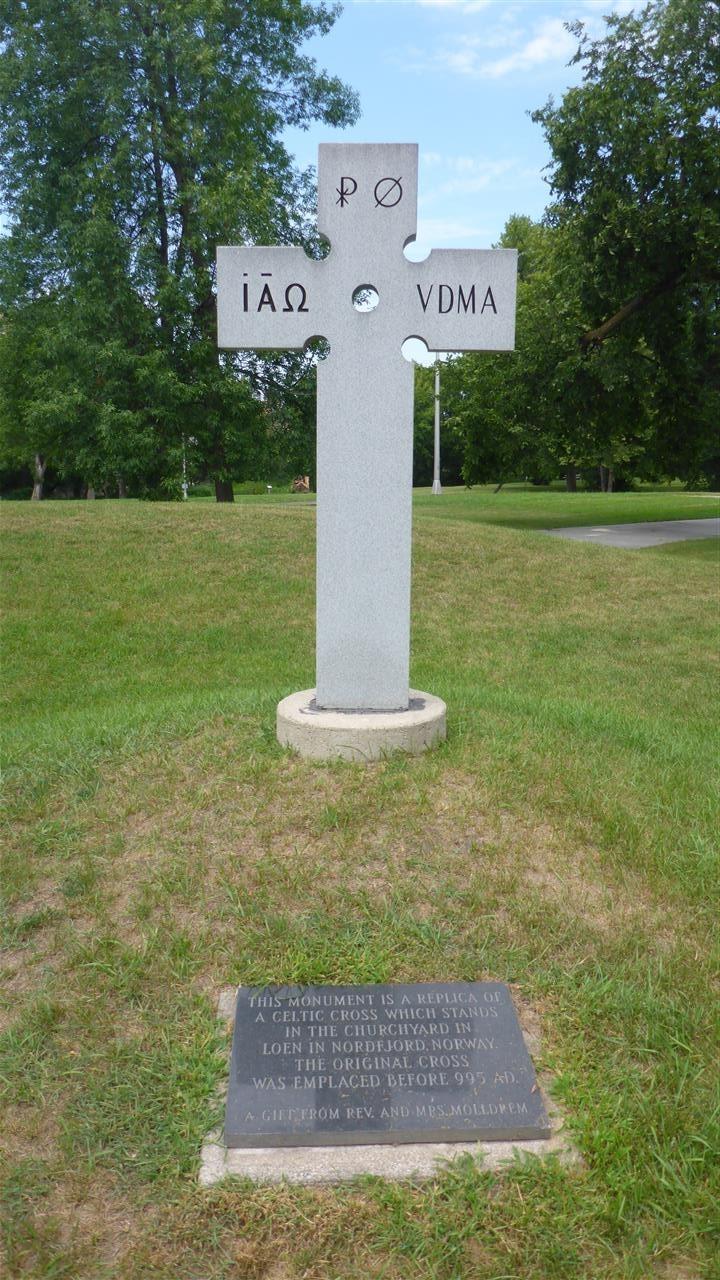 This replica Irish cross, is also identical to the one in Norway situated adjacent to the historic church.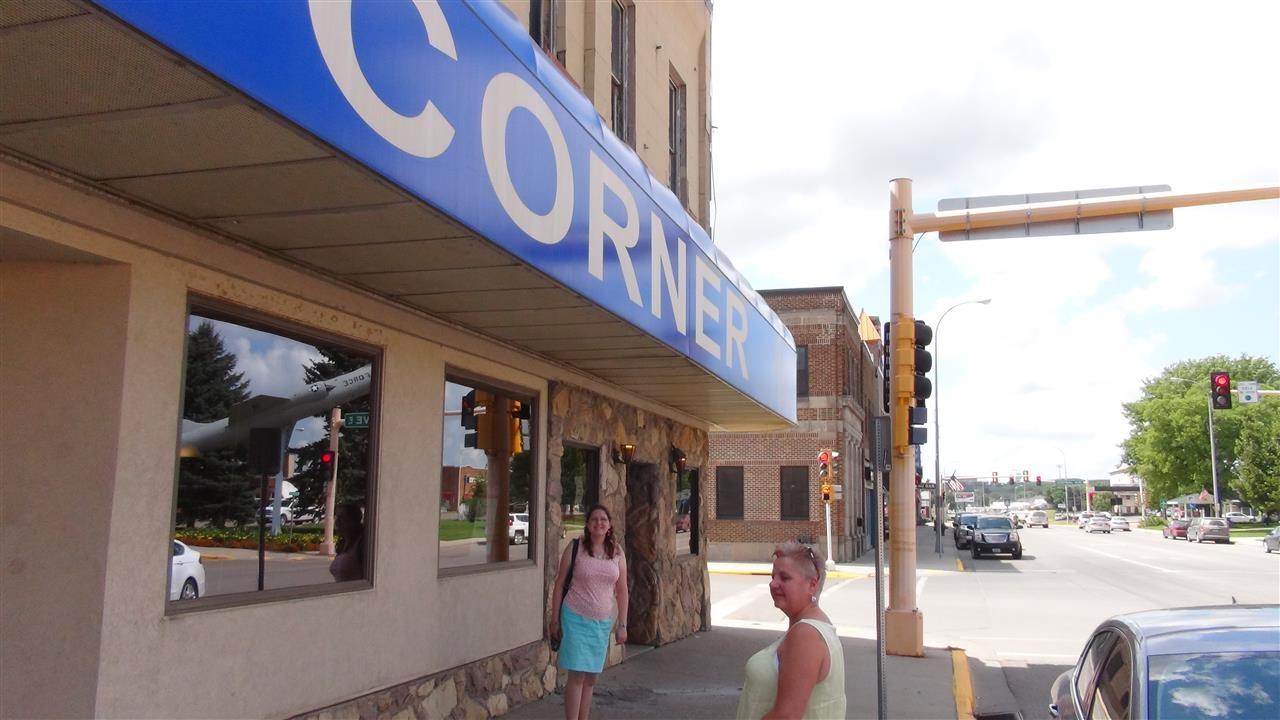 My choice of lunch destination was North Dacota Famous "Pizza Corner".
The company originally produced frozen Pizza for local supermarkets , now the shop is a small scale production for locals & has outsourced its major production ... They forgot Ians Jalapenos & he says the medium pizza is really too big for one person , but he did his best.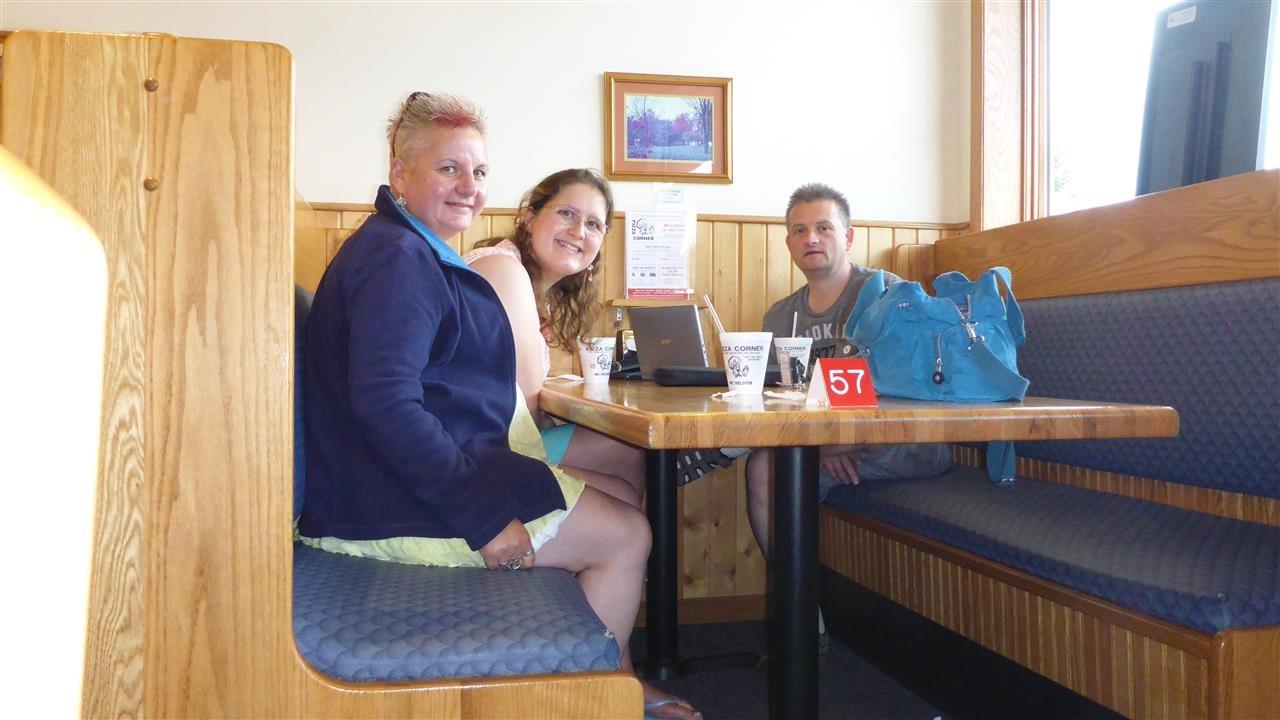 We had an ice cream afterwards.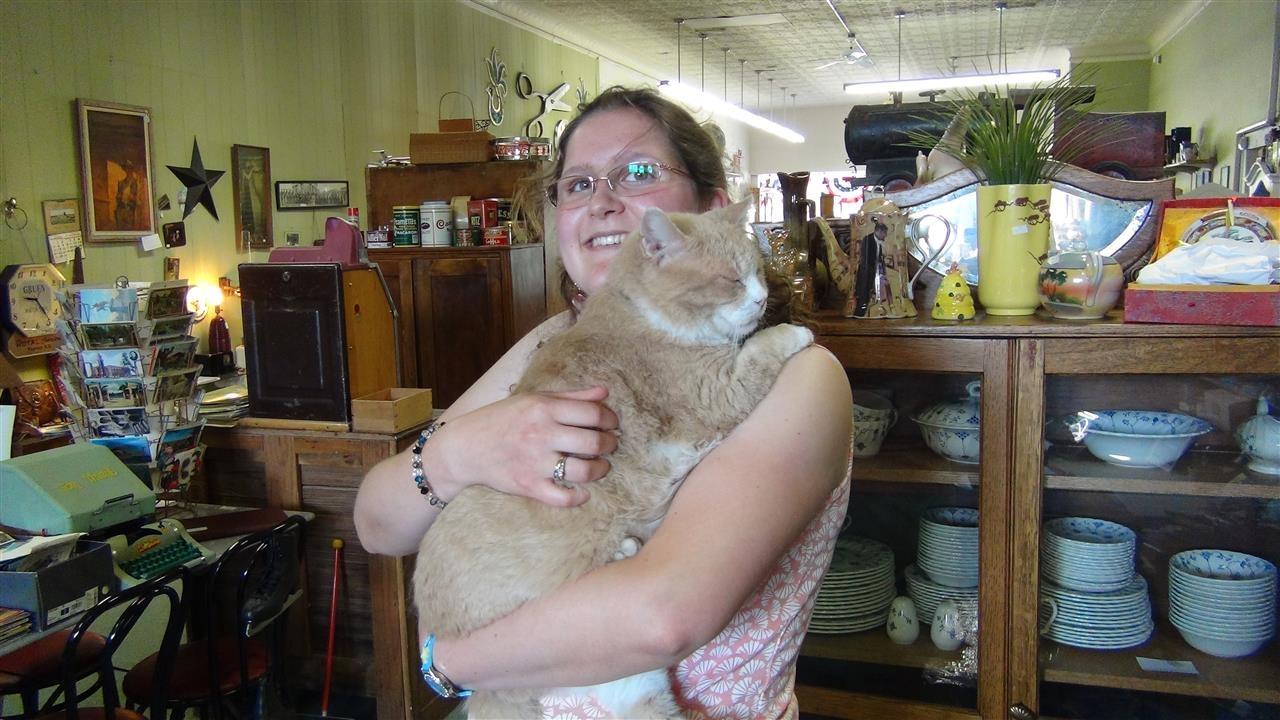 Meet Jack , the resident antique shopcat , he loves Cuddles & I was happy to oblige.
St Catherines church Valley City ( St Catherine, of wheel fame ) Monsiegnor Sconsing & Deacon Paul Khun look after this parish.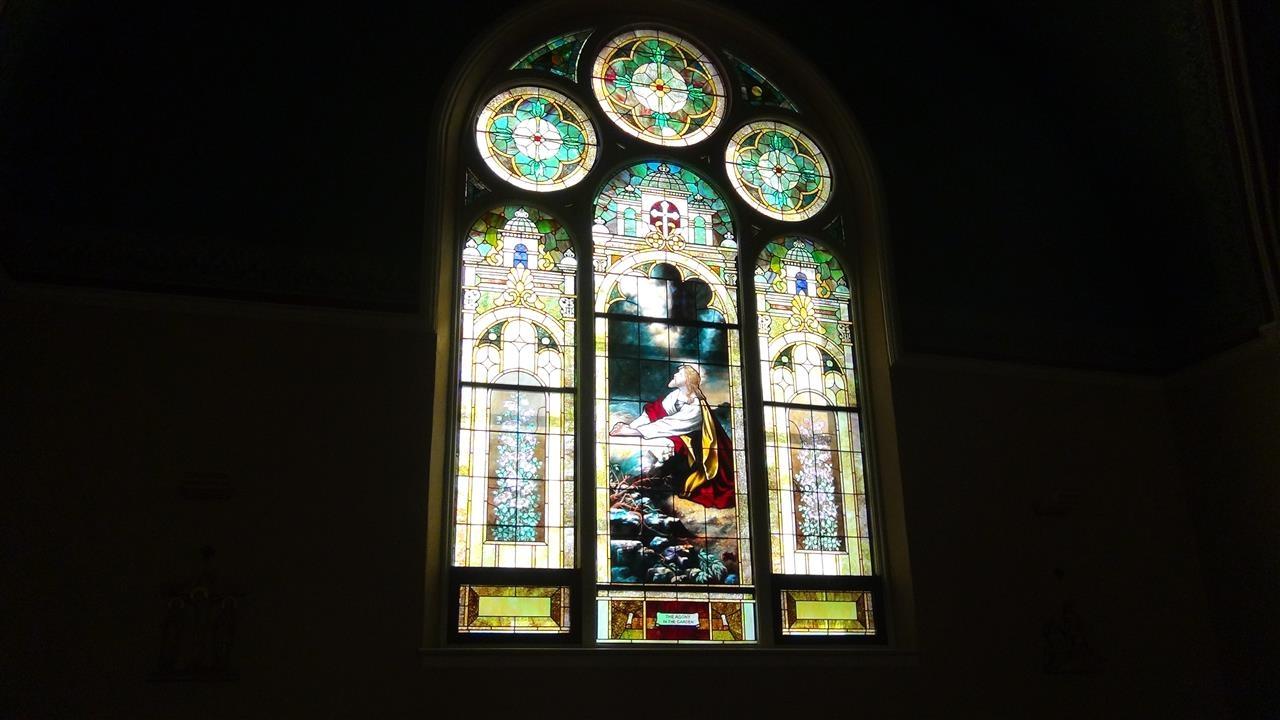 This was Mums fave window " Moody Jesus " .
Anouncements of my friends on the Seminarians poster.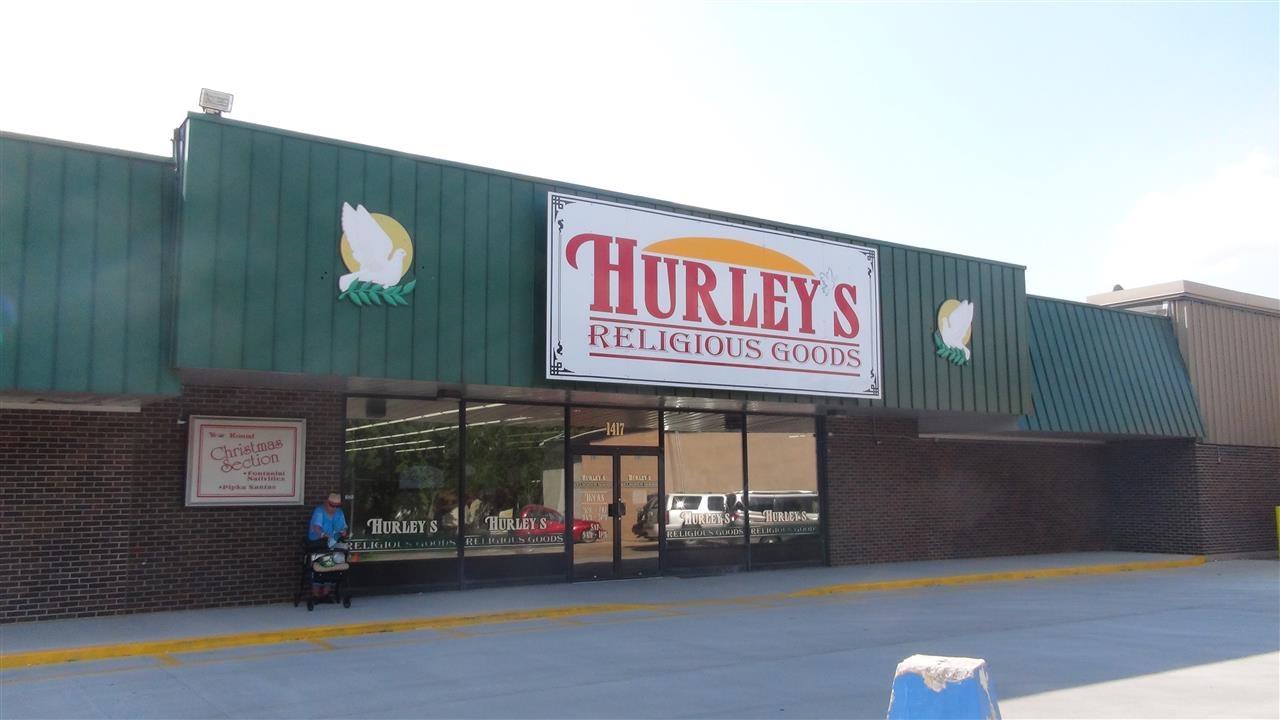 Amazing Hurleys Religous SUPERSTORE..whoop whoop, 3rd time lucky ..it was open ! I bought some cool stuff : )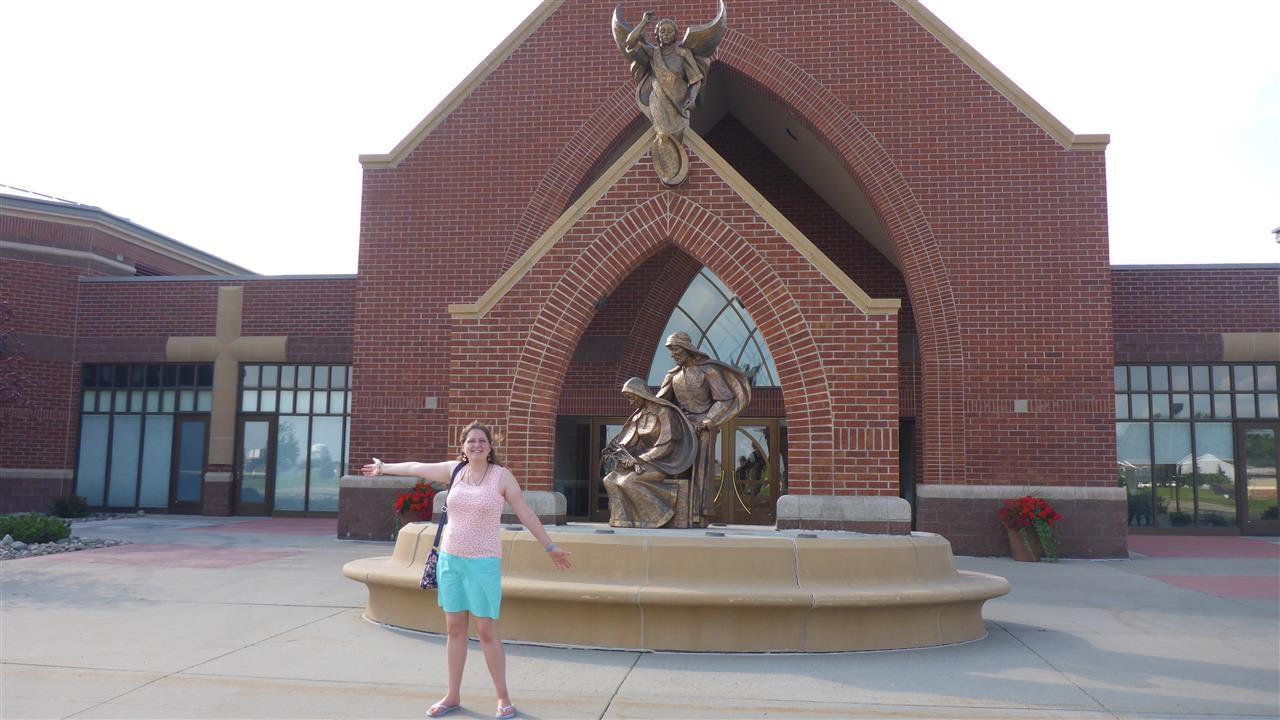 Coming home to Fargo Diocese . This amazing church was constructed in 2010.
St Ann & Joachim's ( Jesus's Grandparents , Nanny ! )
This is the centre where I was trained for young disciples.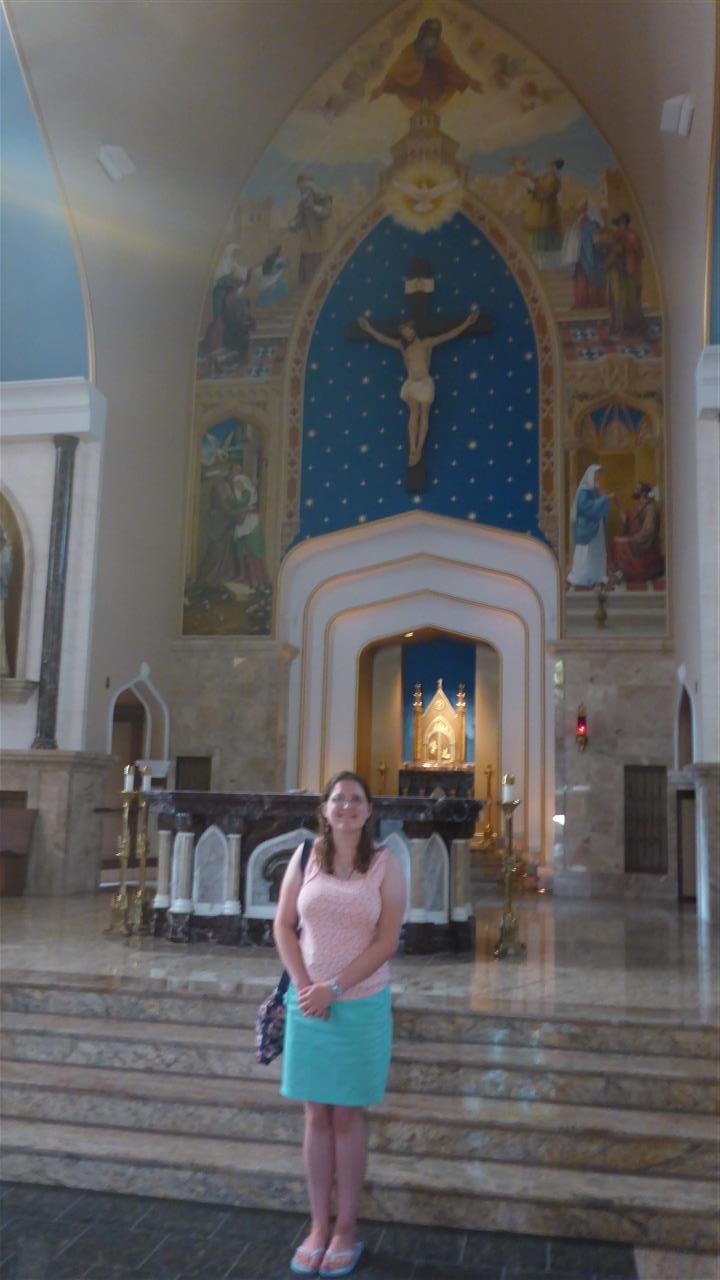 I love this beautiful sanctuary.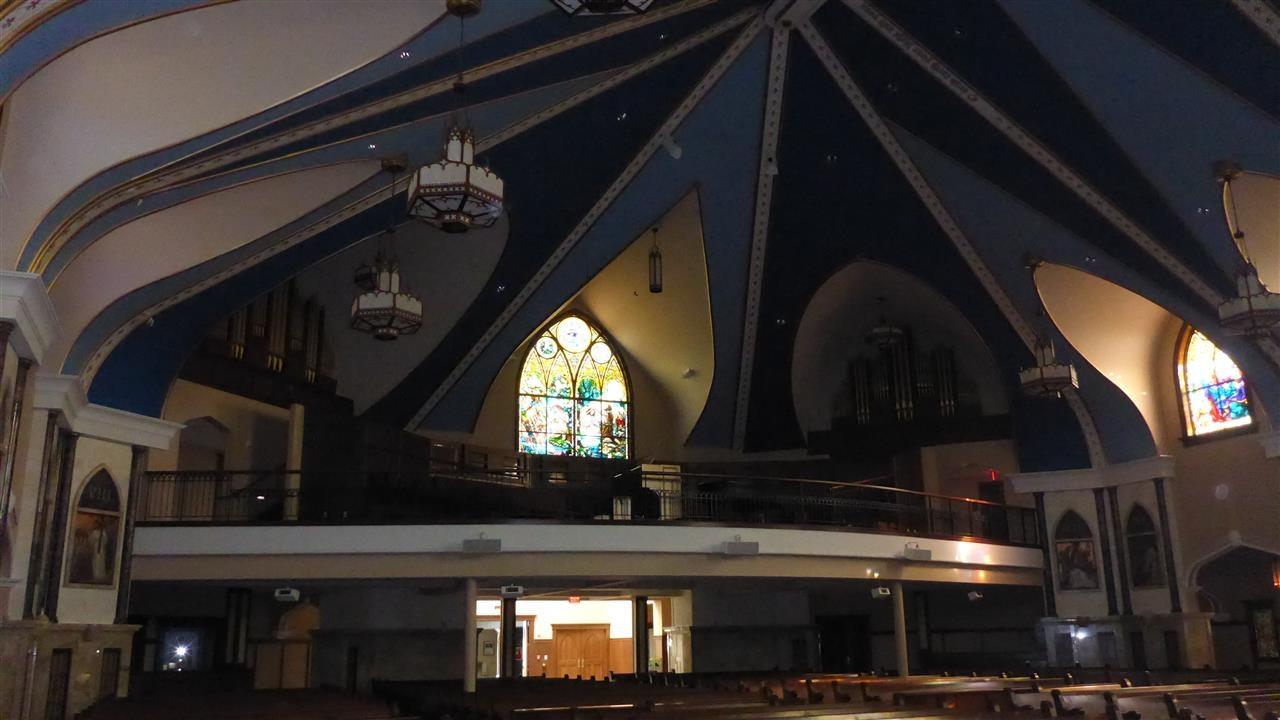 Stunning architecture , blending traditional with modern.
This aisle is my absolute favorite thing, with designs in marble of the vertues.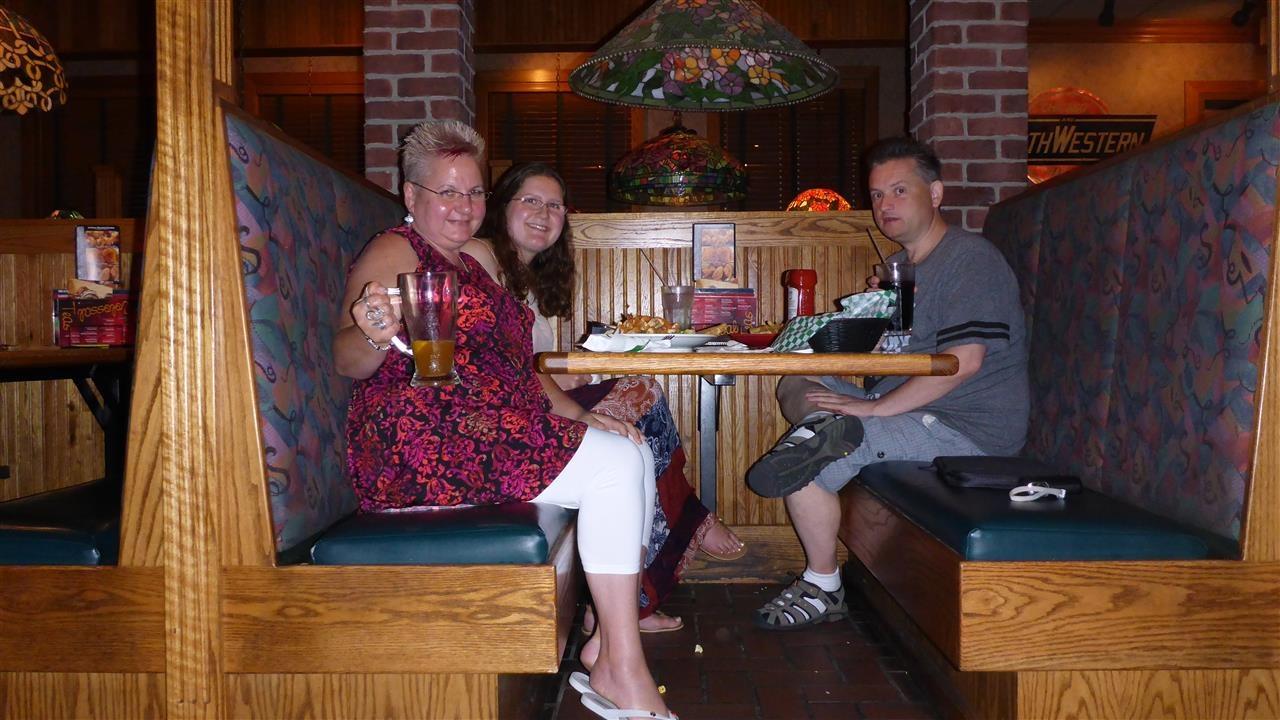 What a stunning family I have ! We ate dinner at Ground round & met our waitress Naomi, who's neice went to world youth day in Poland, Naomi is Catholic & Native American from the Aniishiinabae tribe.

Thank you for reading about my day..Love to all.


Hollie xxx


Day 5:&nbspLake Itasca to Lake Superior. (Thursday 4th August 2016)
Day 6:&nbspFeeling Superior (Friday 5th August 2016)
Day 7:&nbspSleeping Bear Dunes & 100 yrs of Coast Guard Aviation. (Saturday 6th August 2016)
Day 8:&nbspMeet me in St Louis (Sunday 7th August 2016)
Day 9:&nbspSix Flags (Part 1) (Monday 8th August 2016)
Day 10:&nbspSix Flags (Part 2 ) (Tuesday 9th August 2016)
Day 11:&nbspGrand Ole Opry , best seats in the house ! (Wednesday 10th August 2016)
Day 12:&nbspNashville (Thursday 11th August 2016)
Day 13:&nbspThe lost sea to Davy Crockett. (Friday 12th August 2016)
Day 14:&nbspOcoee wild water (Saturday 13th August 2016)
Day 15:&nbspHen pecked in Georgia on the way to Albama (Sunday 14th August 2016)
Day 16:&nbspSome bald old rocks & another lake. (Monday 15th August 2016)
Day 17:&nbspPanama city beach (Tuesday 16th August 2016)
Day 18:&nbspDolphin encounter. (Wednesday 17th August 2016)
Day 19:&nbspNew Orleans here we come ! (Thursday 18th August 2016)
Day 20:&nbspOak Alley Plantation & The Natchez. (Friday 19th August 2016)
Day 21:&nbspAirboats & baby alligators (Saturday 20th August 2016)
Day 22:&nbspNew Orleans & Ghostly happenings... (Sunday 21st August 2016)
Day 23:&nbspRace to the space shuttle. (Monday 22nd August 2016)
Day 24:&nbspA fond farewell from Houston (Tuesday 23rd August 2016)