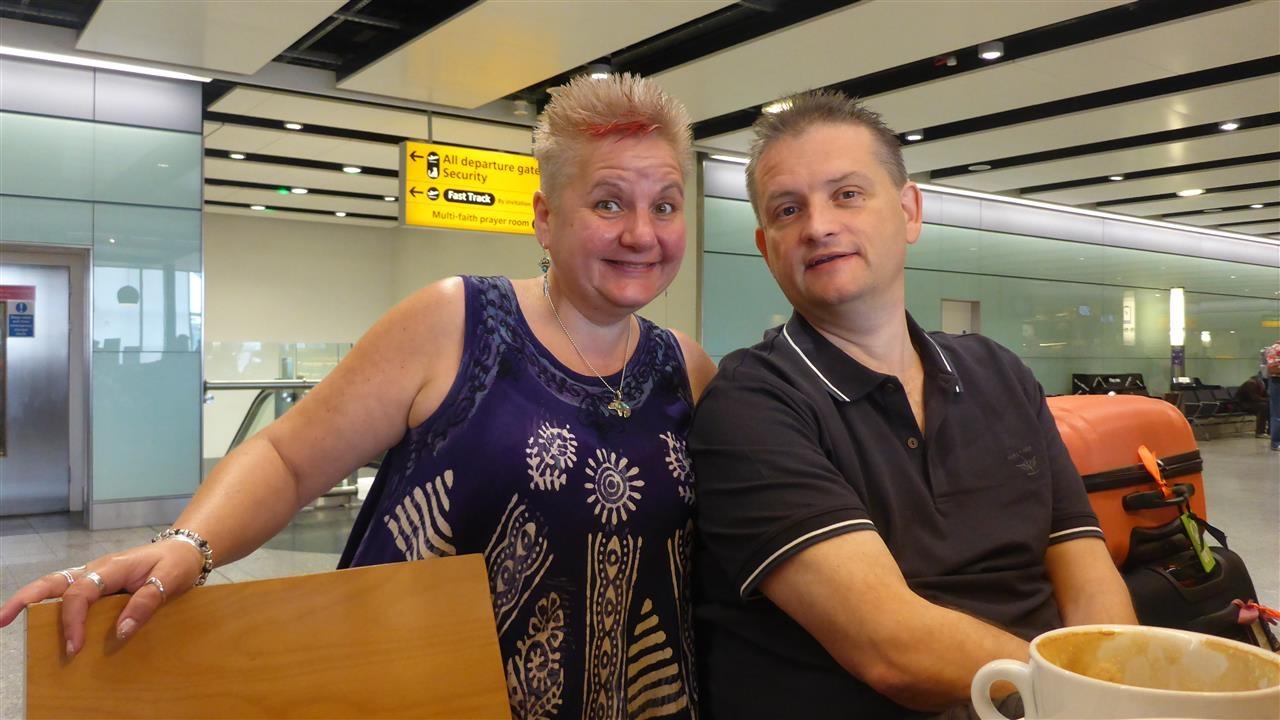 Timing is everything!
Our taxi arrived early & whisked us off to T3 Heathrow to meet our plane to Chicago & Miss Hollie.
Duty free was painless for me , but not Ian's credit card..

Then a leasurely coffee before check in, we were assisted by a nice young man at the American airlines area who sent us to check in on the " executive traveller" desk, sadly I couldn't blag an upgrade but the ease & lack of queueing was refreshing.

The cramped airliner got us into Chicago O'Hare airport half an hour early. A welcome phone call from Hollie from her end of season camping trip, made our day.

Avis rent a car , offered a predictable queue & shambolic service , once in our massive Chevy Suburban Ian drove us effortlessly to Madison Wisconsin, only once attempting to drive on the wrong side of the road , a real achievement bearing in mind the early start & jet lag !

The Americinn is our sleeping spot for tonight & the Swagat Indian restaurant offers us refreshment & a not half bad curry.

We will add some extra photos tomorrow , tonight the spirit & flesh are knackered..

Love to all humans & pets on the other side of the pond..Goodnight xxx