Holiday USA 2016

Show all days on one page (a long download!)
Day 1:&nbspChicago, Mission "free Hollie" Day 1 (Sunday 31st July 2016)
Day 2:&nbspA visit with our Amish friends. (Monday 1st August 2016)
Day 3:&nbspMission Hollie Complete ! (Tuesday 2nd August 2016)
Day 4:&nbspToday was mostly about churches (by Hollie). (Wednesday 3rd August 2016)
Day 5:&nbspLake Itasca to Lake Superior. (Thursday 4th August 2016)
Day 6:&nbspFeeling Superior (Friday 5th August 2016)
Day 7:&nbspSleeping Bear Dunes & 100 yrs of Coast Guard Aviation. (Saturday 6th August 2016)
Day 8:&nbspMeet me in St Louis (Sunday 7th August 2016)
Day 9:&nbspSix Flags (Part 1) (Monday 8th August 2016)
Day 10:&nbspSix Flags (Part 2 ) (Tuesday 9th August 2016)
Day 11:&nbspGrand Ole Opry , best seats in the house ! (Wednesday 10th August 2016)
Day 12:&nbspNashville (Thursday 11th August 2016)
Day 13:&nbspThe lost sea to Davy Crockett. (Friday 12th August 2016)
Day 14:&nbspOcoee wild water (Saturday 13th August 2016)
Day 15:&nbspHen pecked in Georgia on the way to Albama (Sunday 14th August 2016)

Monday 15th August 2016
DAY
16

Some bald old rocks & another lake.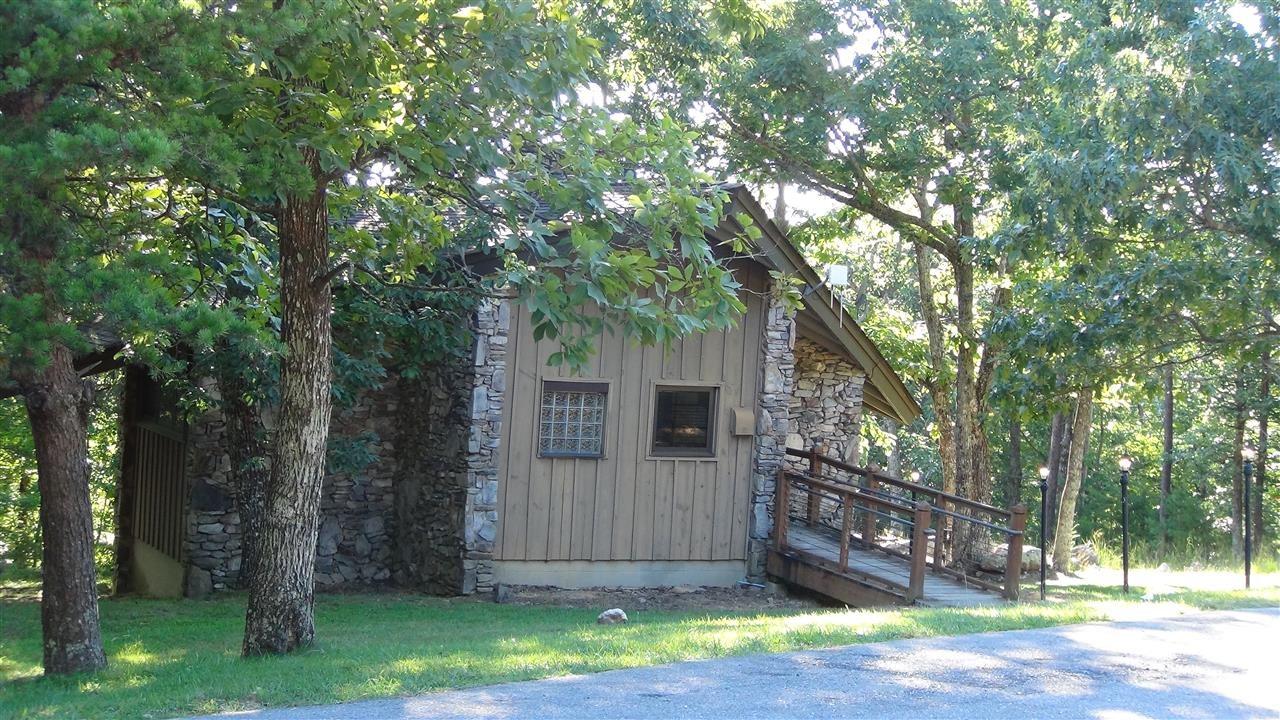 This is our cabin , its a substantial structure , 2 bedrooms & a sizable lounge, a great big deck & fire pit to the rear , its at the very top of Alabamas highest mountain.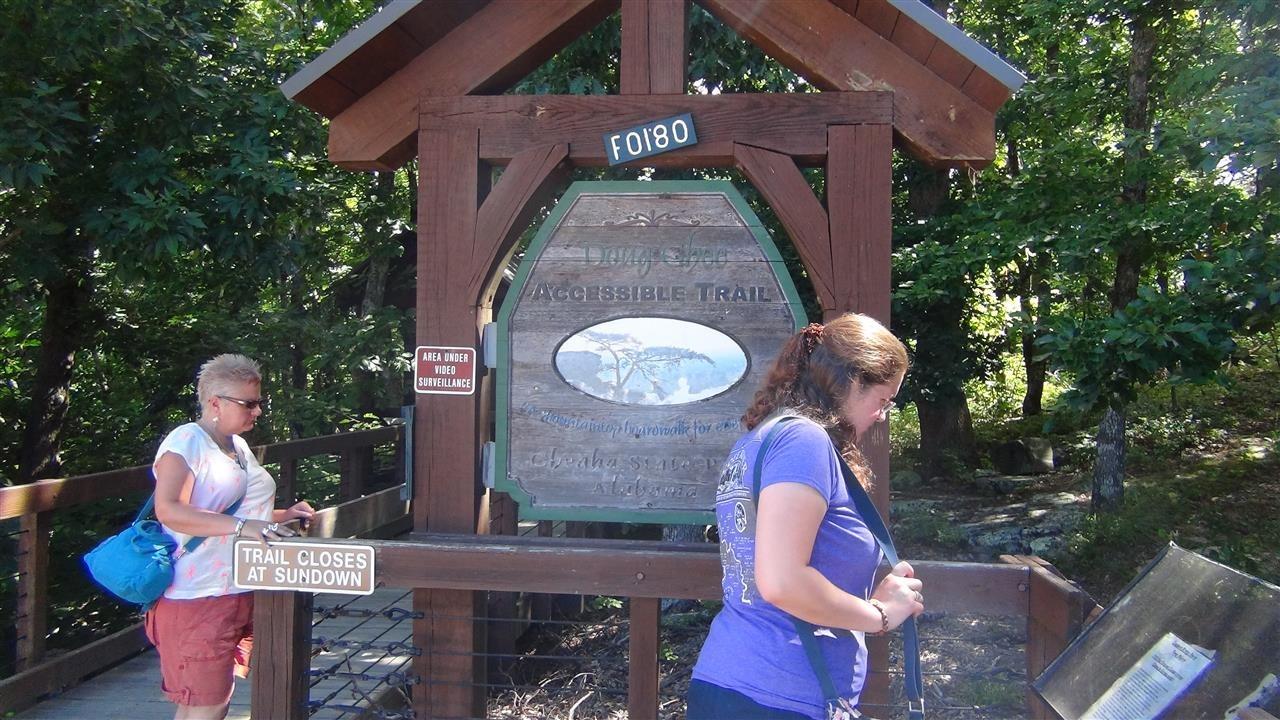 Our day begins with toast & fruit with yoghurt on our deck.
A few minutes away was our first stop Bald Rock trail , a convenient boardwalk to a stunning view.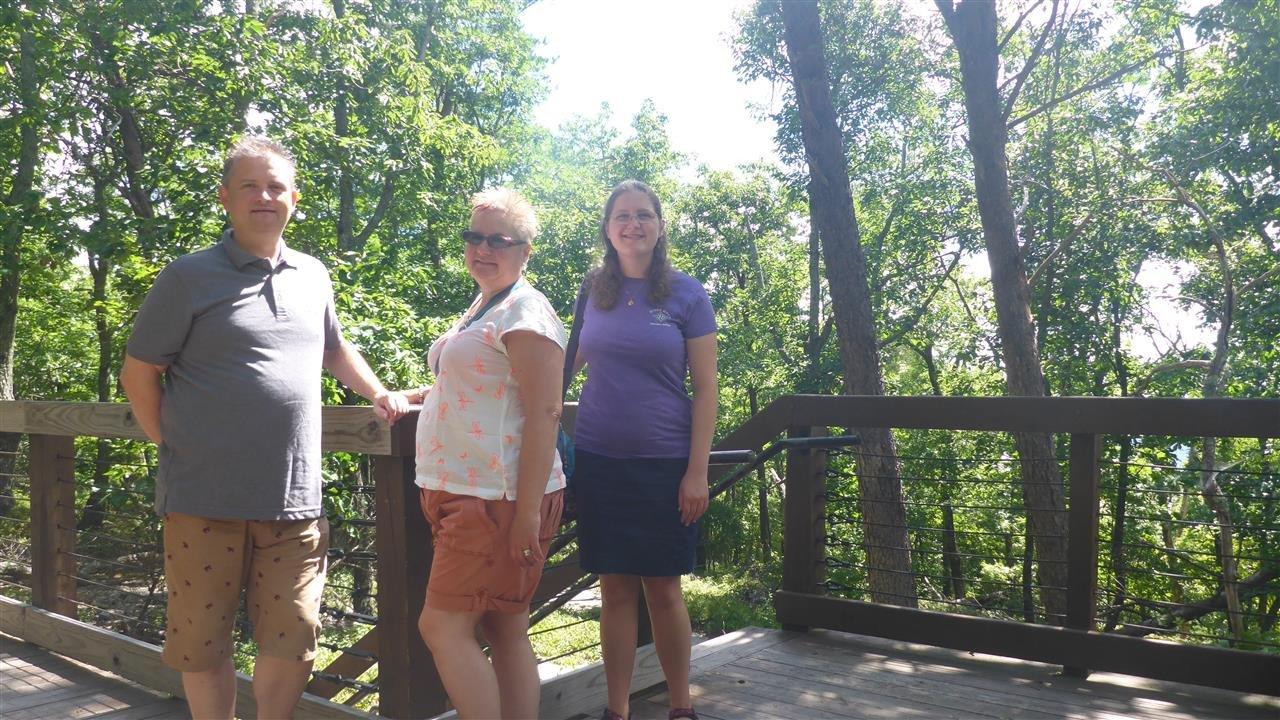 The sun peeped through the canopy , the breeze keeping us cool on our journey.
We passed another few people & after a gruelling quarter mile we reached the end.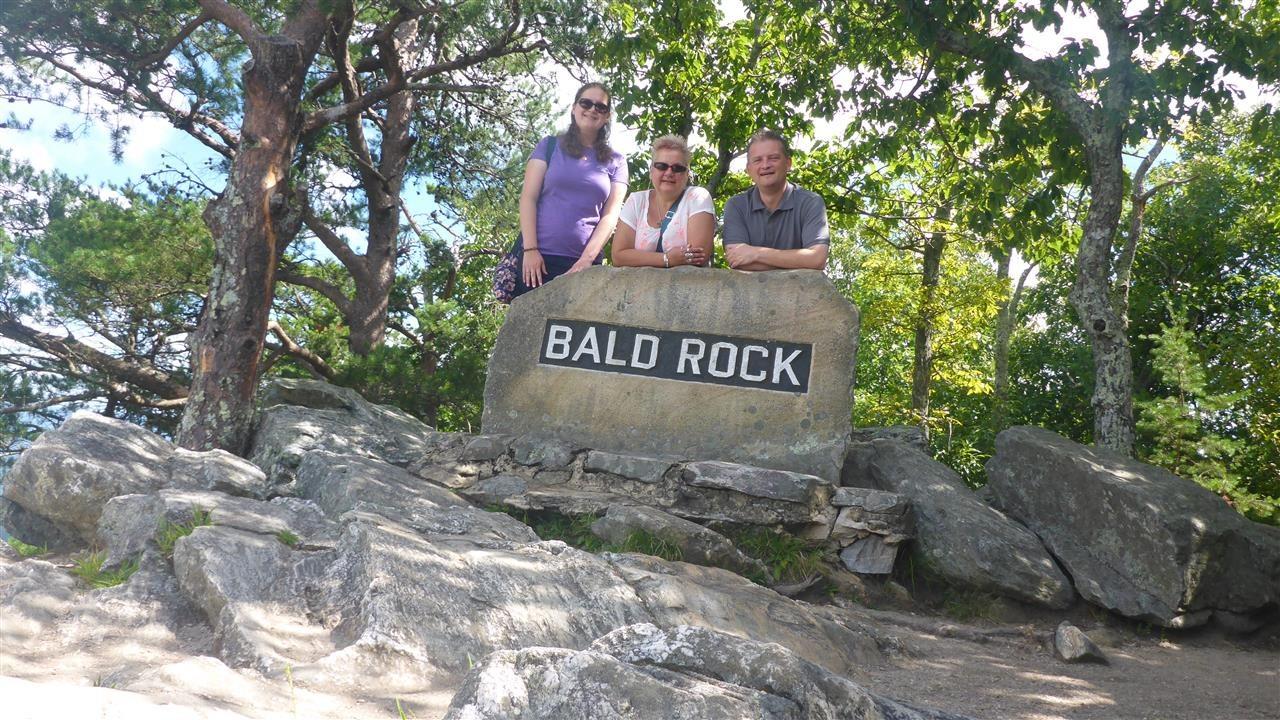 Bald Rock. An elderly gent ( a la Pat Marriott ), was offering tour advice to any comers.
Next stop "The Devils Den " a slightly more taxing & sweaty hike to some minor falls.
Low water meant, the water barely moved , our instructions were to proceed upstream, took us a while to work out which way that was !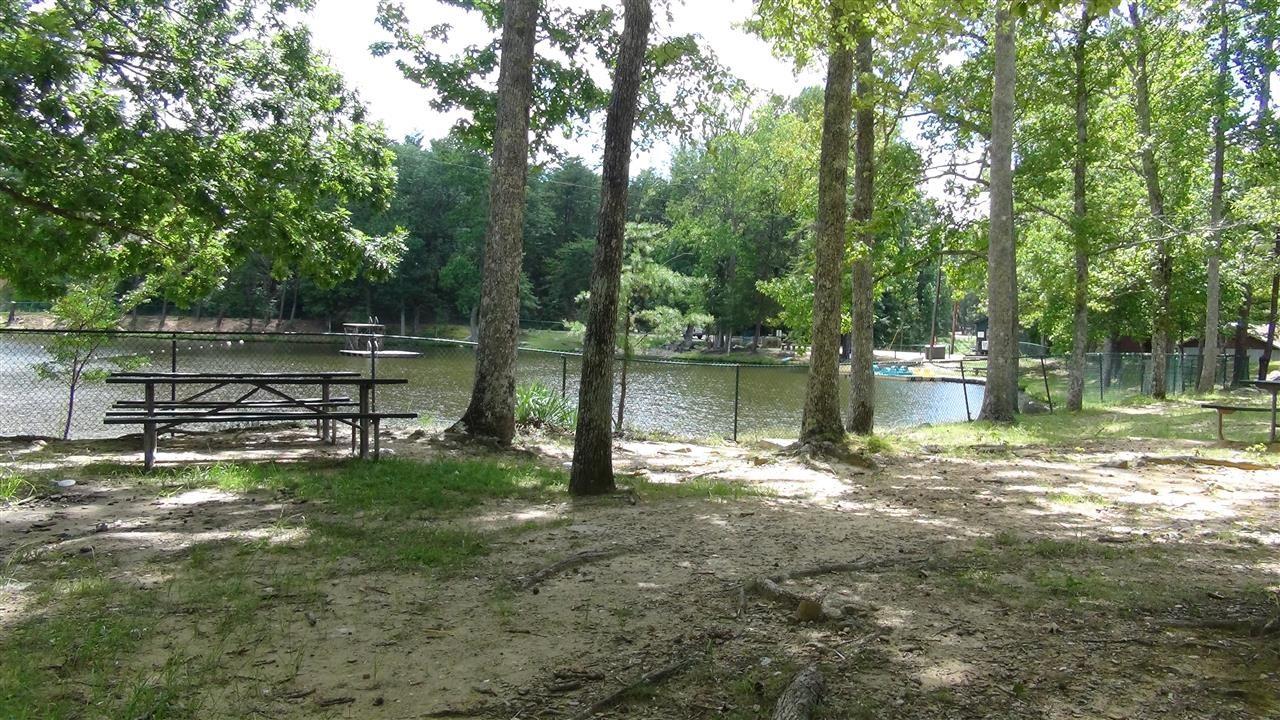 Our picnic lunch was enjoyed at Cheaha Lake , or poo lake as Ian named it, based on its unusual colour.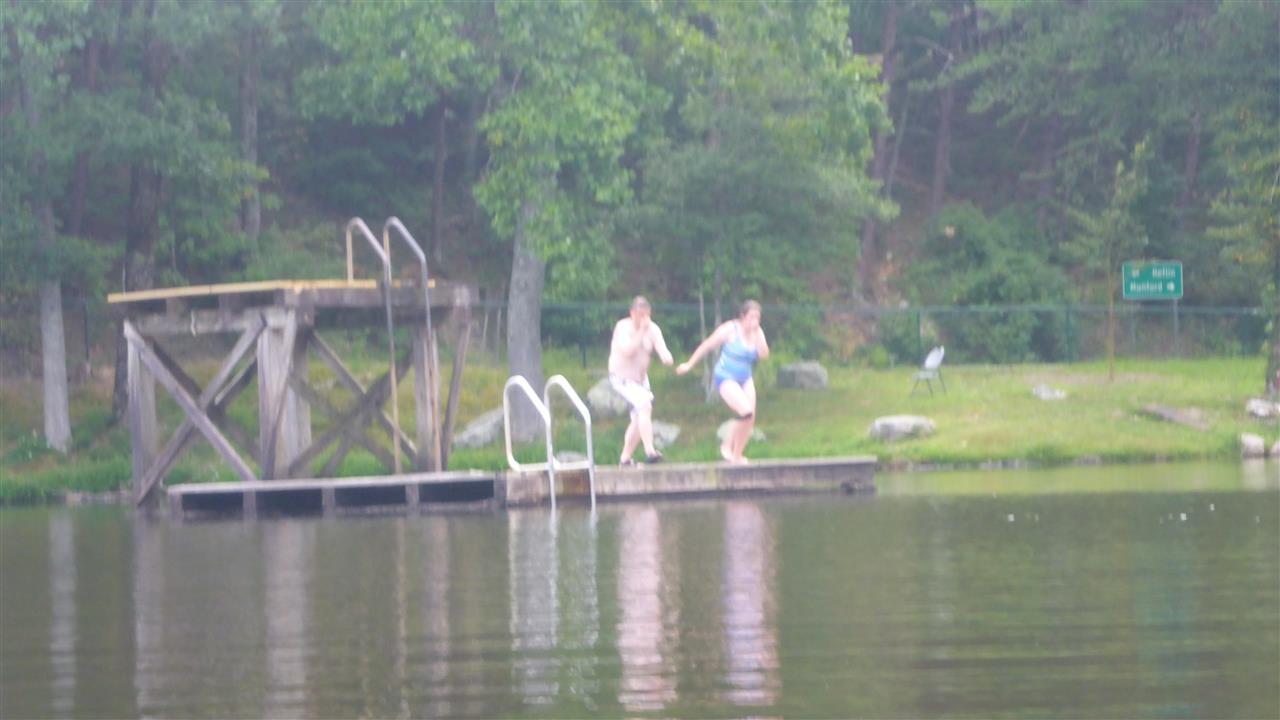 Some blurry pics of Ian & Hollie , jumping from the pontoon into the water.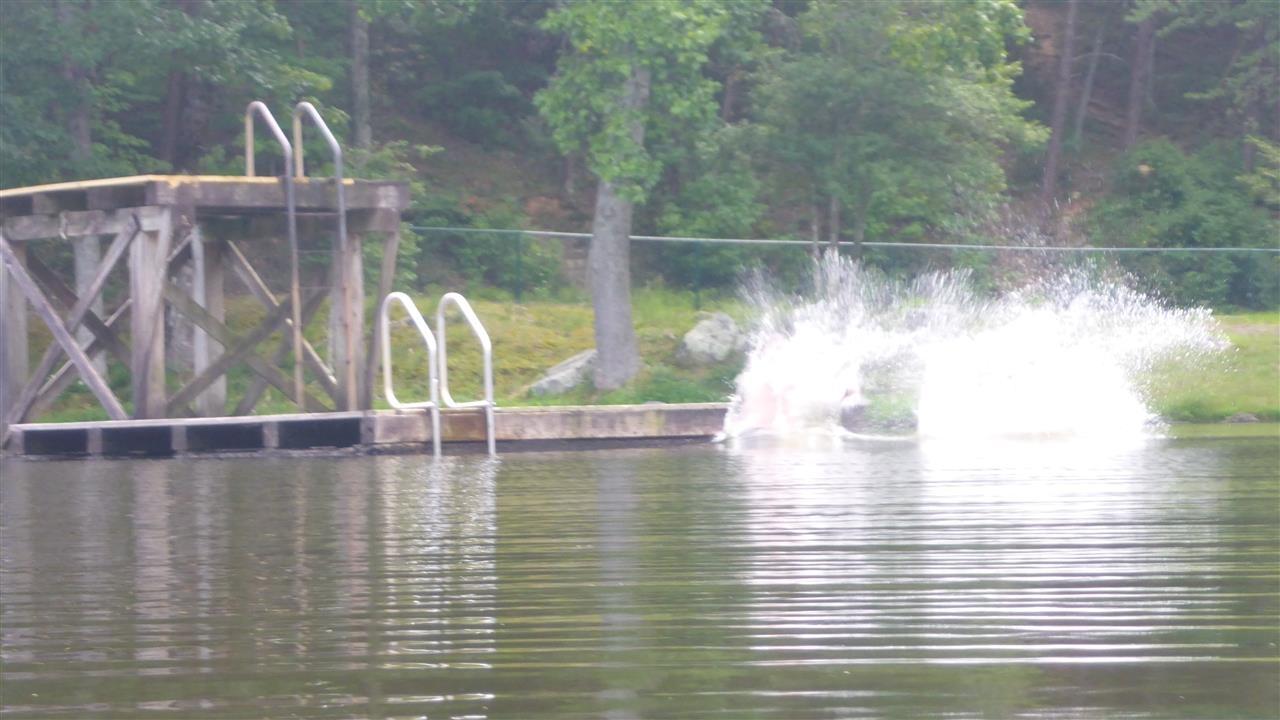 Tsunami !
Ian was determined we would eat Chinese tonight, after an exhaustive search , we discovered this little gem.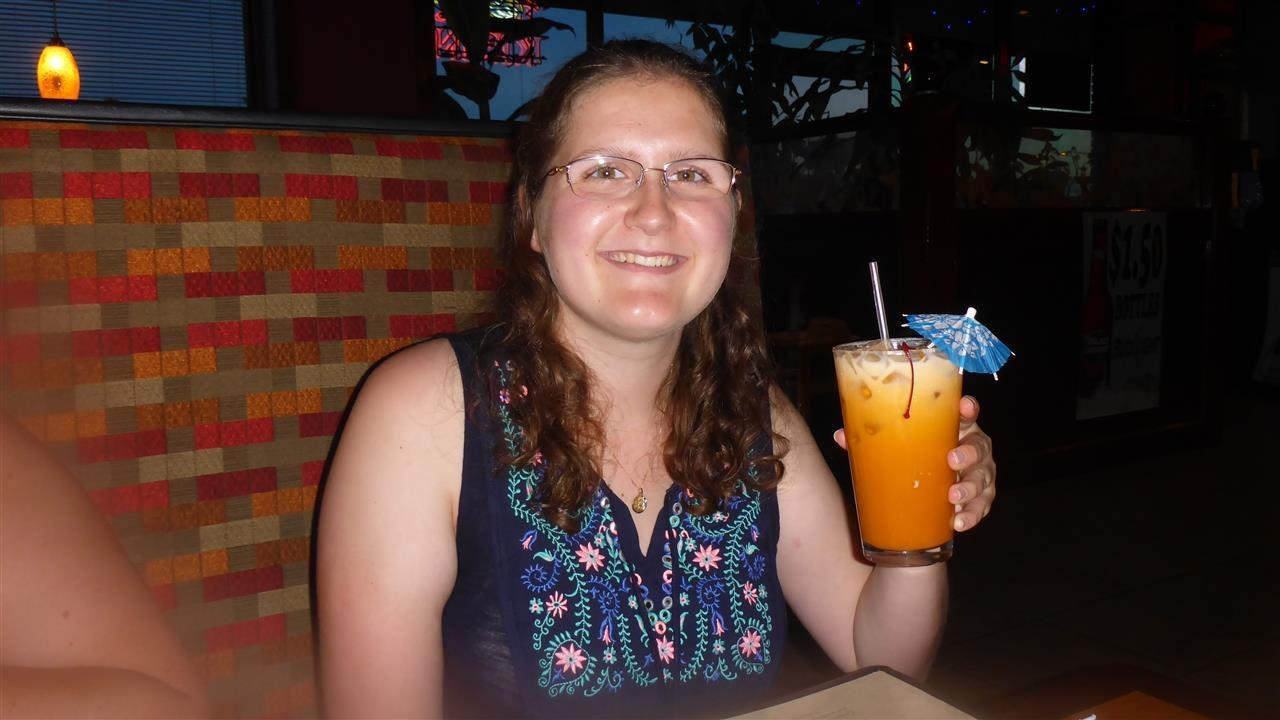 Hollie tried some Thai tea..
Our meal was lovely , well done Ian for finding this joint & driving us. Tomorrow we move south , Houston & Baton Rouge are experiencing significant flooding & bad weather. Hopefully things will be better by the time we arrive.

Goodnight all xxxx




Day 17:&nbspPanama city beach (Tuesday 16th August 2016)
Day 18:&nbspDolphin encounter. (Wednesday 17th August 2016)
Day 19:&nbspNew Orleans here we come ! (Thursday 18th August 2016)
Day 20:&nbspOak Alley Plantation & The Natchez. (Friday 19th August 2016)
Day 21:&nbspAirboats & baby alligators (Saturday 20th August 2016)
Day 22:&nbspNew Orleans & Ghostly happenings... (Sunday 21st August 2016)
Day 23:&nbspRace to the space shuttle. (Monday 22nd August 2016)
Day 24:&nbspA fond farewell from Houston (Tuesday 23rd August 2016)