Holiday USA 2016

Show all days on one page (a long download!)
Day 1:&nbspChicago, Mission "free Hollie" Day 1 (Sunday 31st July 2016)
Day 2:&nbspA visit with our Amish friends. (Monday 1st August 2016)
Day 3:&nbspMission Hollie Complete ! (Tuesday 2nd August 2016)
Day 4:&nbspToday was mostly about churches (by Hollie). (Wednesday 3rd August 2016)
Day 5:&nbspLake Itasca to Lake Superior. (Thursday 4th August 2016)
Day 6:&nbspFeeling Superior (Friday 5th August 2016)
Day 7:&nbspSleeping Bear Dunes & 100 yrs of Coast Guard Aviation. (Saturday 6th August 2016)
Day 8:&nbspMeet me in St Louis (Sunday 7th August 2016)
Day 9:&nbspSix Flags (Part 1) (Monday 8th August 2016)
Day 10:&nbspSix Flags (Part 2 ) (Tuesday 9th August 2016)
Day 11:&nbspGrand Ole Opry , best seats in the house ! (Wednesday 10th August 2016)
Day 12:&nbspNashville (Thursday 11th August 2016)

Friday 12th August 2016
DAY
13

The lost sea to Davy Crockett.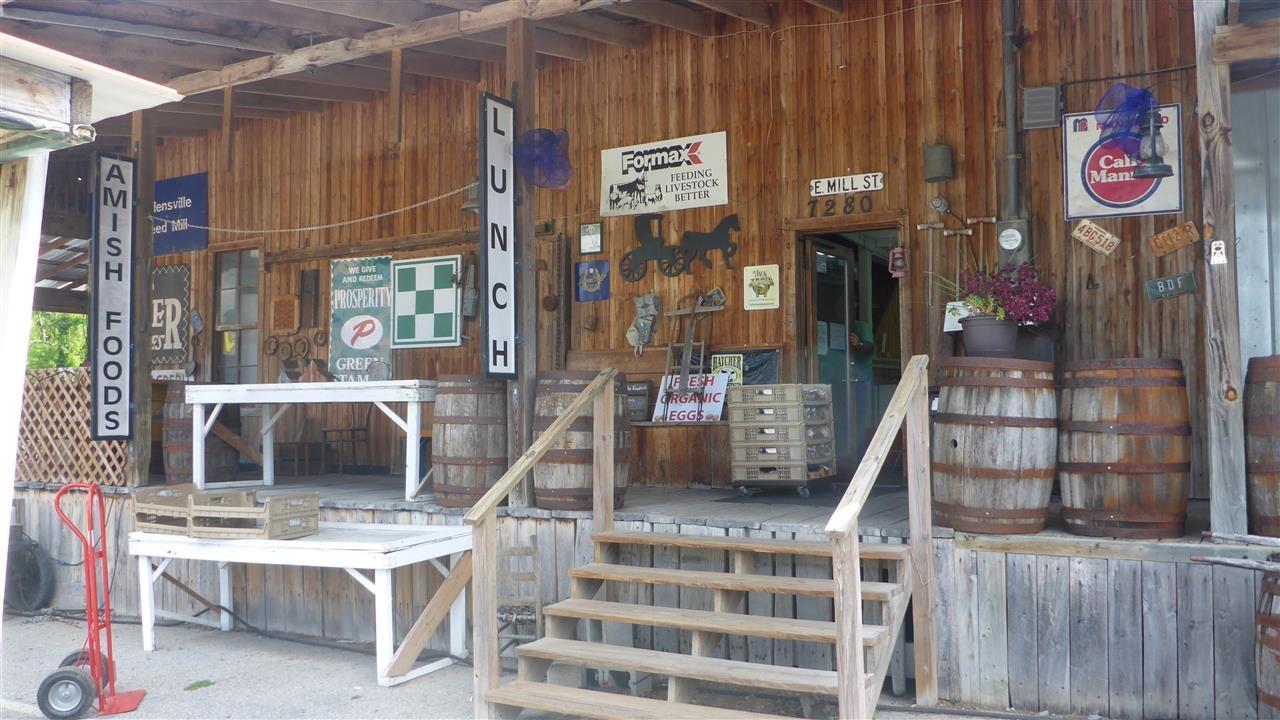 We left Nashville & took a route via Nolansville's Amish store, where a very nice fella sang to us in 2010. Predictably no sign of nice fella & the store was disappointingly different.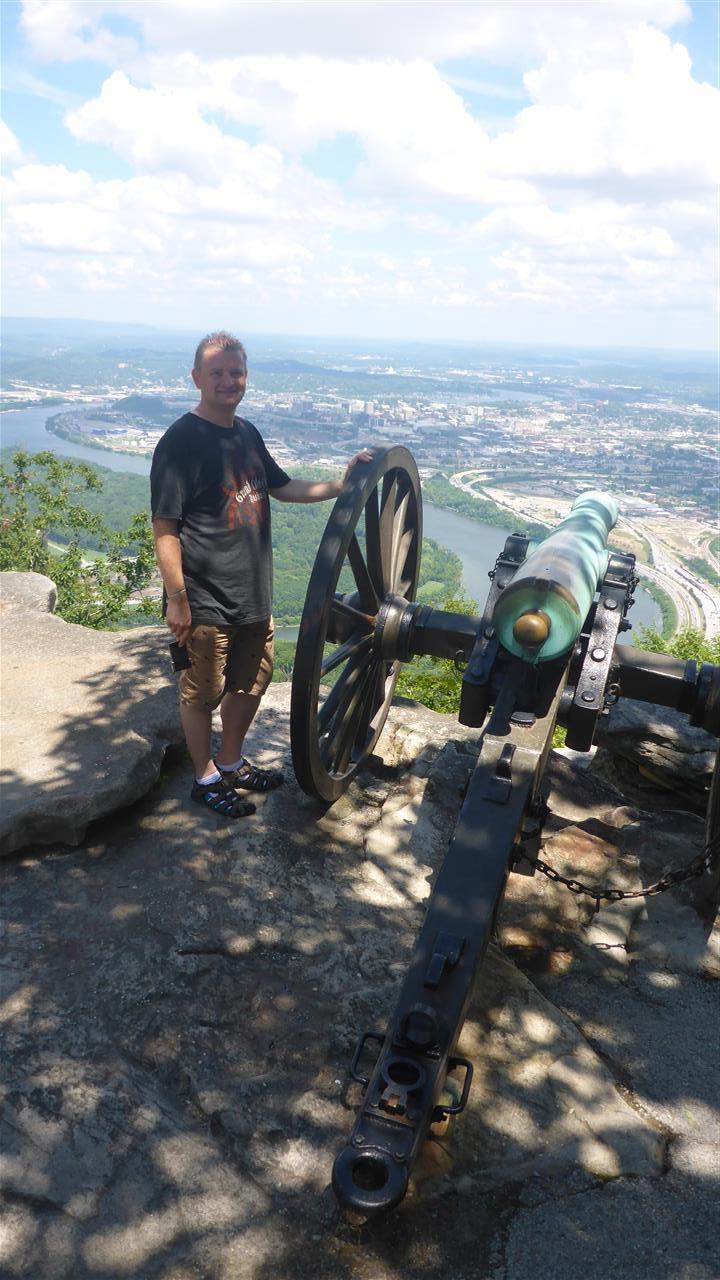 Next stop Point Park , a war memorial for the area of lookout mountain.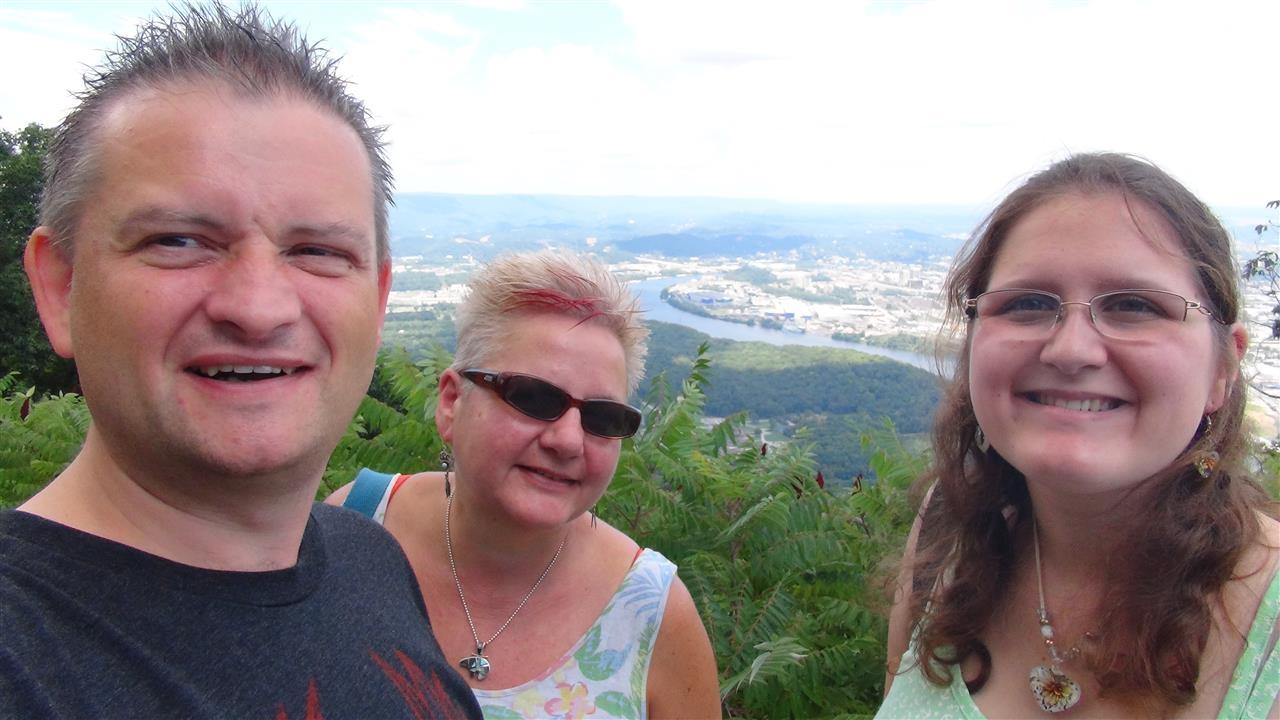 Spectacular views over Chatanooga.
We sneaked past the unmanned barrier without paying the required $5 entry fee...Nope no guilt yet. Thats another £10 for Sharrons Doggies !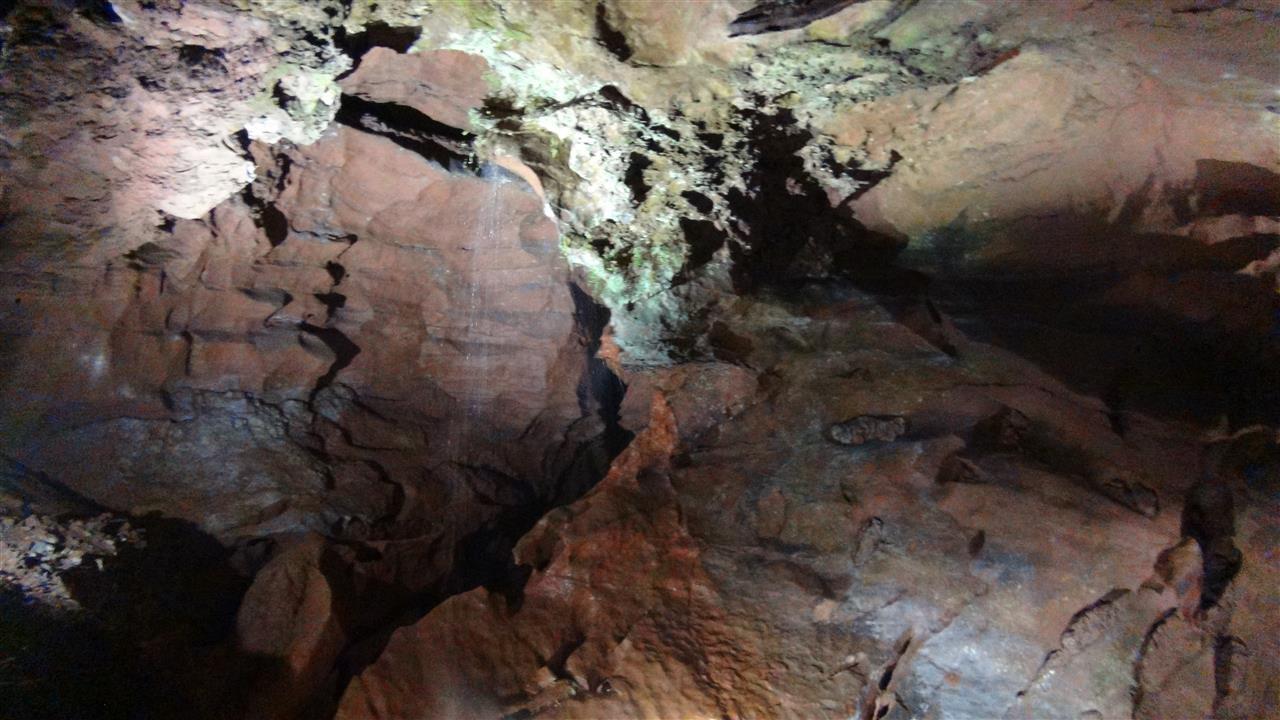 Next stop The Lost Sea , Cave structure & underground lake.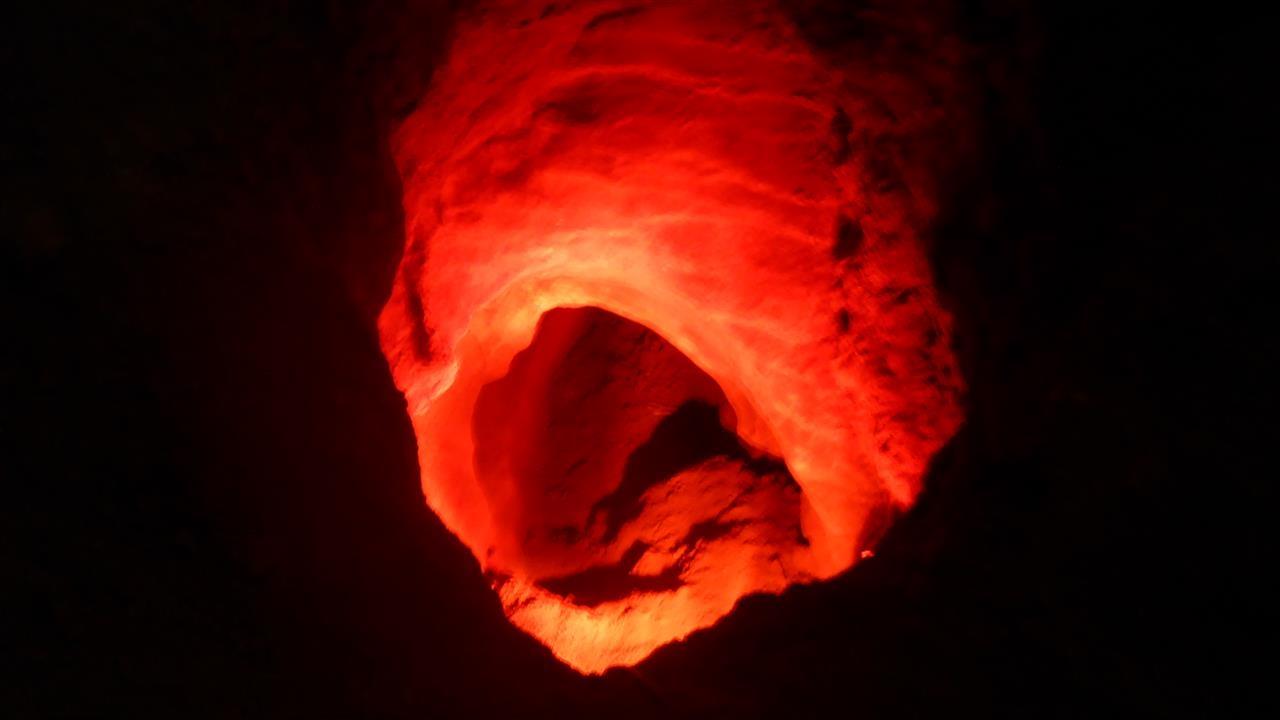 We saw some interesting geological features including " Thw Devils Hole" If you stare down & see the devils face you have been bad.
The highlight of the trip being, a 2mph boat ride across the underground lake , the temperature a year round , 58 degrees was very welcome , the massive lake , some 230 ft by 800 ft , boasts depths from 15 to 65 feet , our enthusiastic guide Zack took us on this interesting tour with his 7 yr old " assistant" Hayden ( another tour guest ) who got to hold the flashlight .
A trip to Walmart to stock up on provisions for the next 4 days of self catering.
We arrive at the Tennessee cabins to be greeted by our host Mrs Chicken, our late arrival meant our key was in the cabin.
Our Davy Crockett inspired cabin boasted all mod cons, the maid service had failed to hoover the rug or empty the bathroom bin after the last guests but I think we will get over it!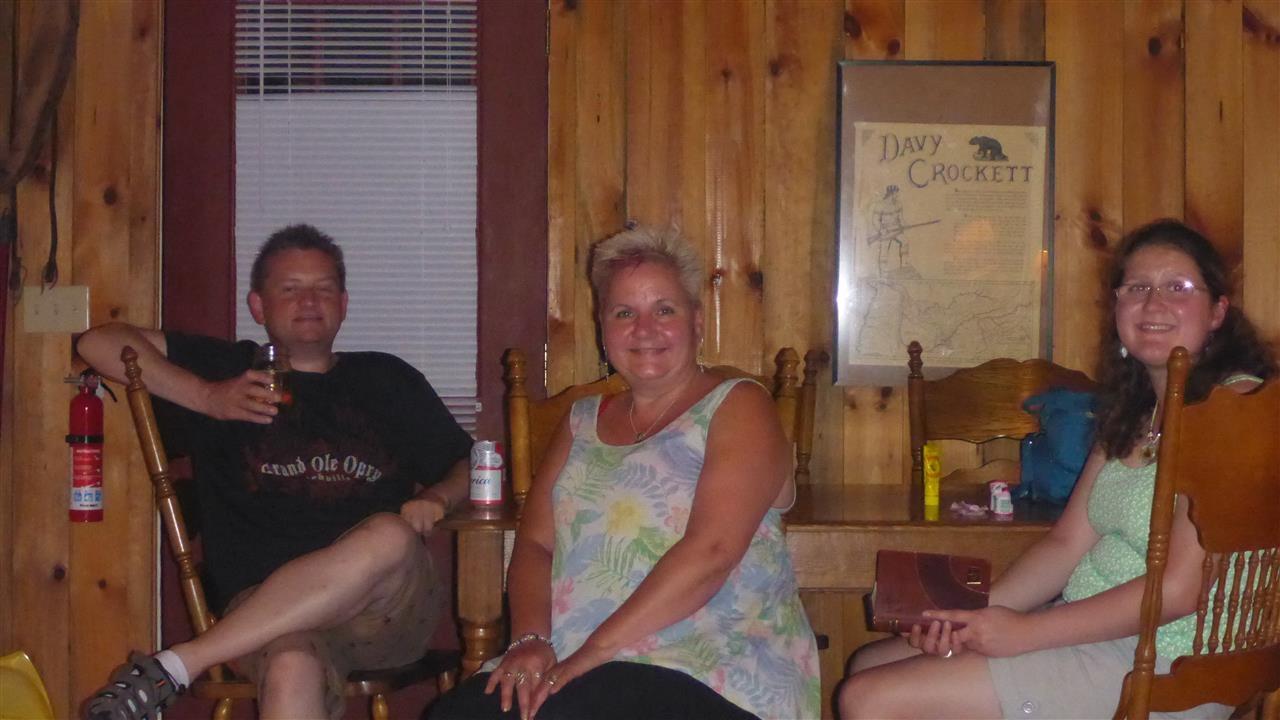 Steak & salad for tea, the family ate well tonight.

Whie water tomorrow so an early night is in order.

Goodnight peeps xxxx


Day 14:&nbspOcoee wild water (Saturday 13th August 2016)
Day 15:&nbspHen pecked in Georgia on the way to Albama (Sunday 14th August 2016)
Day 16:&nbspSome bald old rocks & another lake. (Monday 15th August 2016)
Day 17:&nbspPanama city beach (Tuesday 16th August 2016)
Day 18:&nbspDolphin encounter. (Wednesday 17th August 2016)
Day 19:&nbspNew Orleans here we come ! (Thursday 18th August 2016)
Day 20:&nbspOak Alley Plantation & The Natchez. (Friday 19th August 2016)
Day 21:&nbspAirboats & baby alligators (Saturday 20th August 2016)
Day 22:&nbspNew Orleans & Ghostly happenings... (Sunday 21st August 2016)
Day 23:&nbspRace to the space shuttle. (Monday 22nd August 2016)
Day 24:&nbspA fond farewell from Houston (Tuesday 23rd August 2016)