Holiday USA 2016

Show all days on one page (a long download!)
Day 1:&nbspChicago, Mission "free Hollie" Day 1 (Sunday 31st July 2016)
Day 2:&nbspA visit with our Amish friends. (Monday 1st August 2016)
Day 3:&nbspMission Hollie Complete ! (Tuesday 2nd August 2016)
Day 4:&nbspToday was mostly about churches (by Hollie). (Wednesday 3rd August 2016)
Day 5:&nbspLake Itasca to Lake Superior. (Thursday 4th August 2016)
Day 6:&nbspFeeling Superior (Friday 5th August 2016)
Day 7:&nbspSleeping Bear Dunes & 100 yrs of Coast Guard Aviation. (Saturday 6th August 2016)
Day 8:&nbspMeet me in St Louis (Sunday 7th August 2016)
Day 9:&nbspSix Flags (Part 1) (Monday 8th August 2016)
Day 10:&nbspSix Flags (Part 2 ) (Tuesday 9th August 2016)
Day 11:&nbspGrand Ole Opry , best seats in the house ! (Wednesday 10th August 2016)
Day 12:&nbspNashville (Thursday 11th August 2016)
Day 13:&nbspThe lost sea to Davy Crockett. (Friday 12th August 2016)
Day 14:&nbspOcoee wild water (Saturday 13th August 2016)
Day 15:&nbspHen pecked in Georgia on the way to Albama (Sunday 14th August 2016)
Day 16:&nbspSome bald old rocks & another lake. (Monday 15th August 2016)
Day 17:&nbspPanama city beach (Tuesday 16th August 2016)

Wednesday 17th August 2016
DAY
18

Dolphin encounter.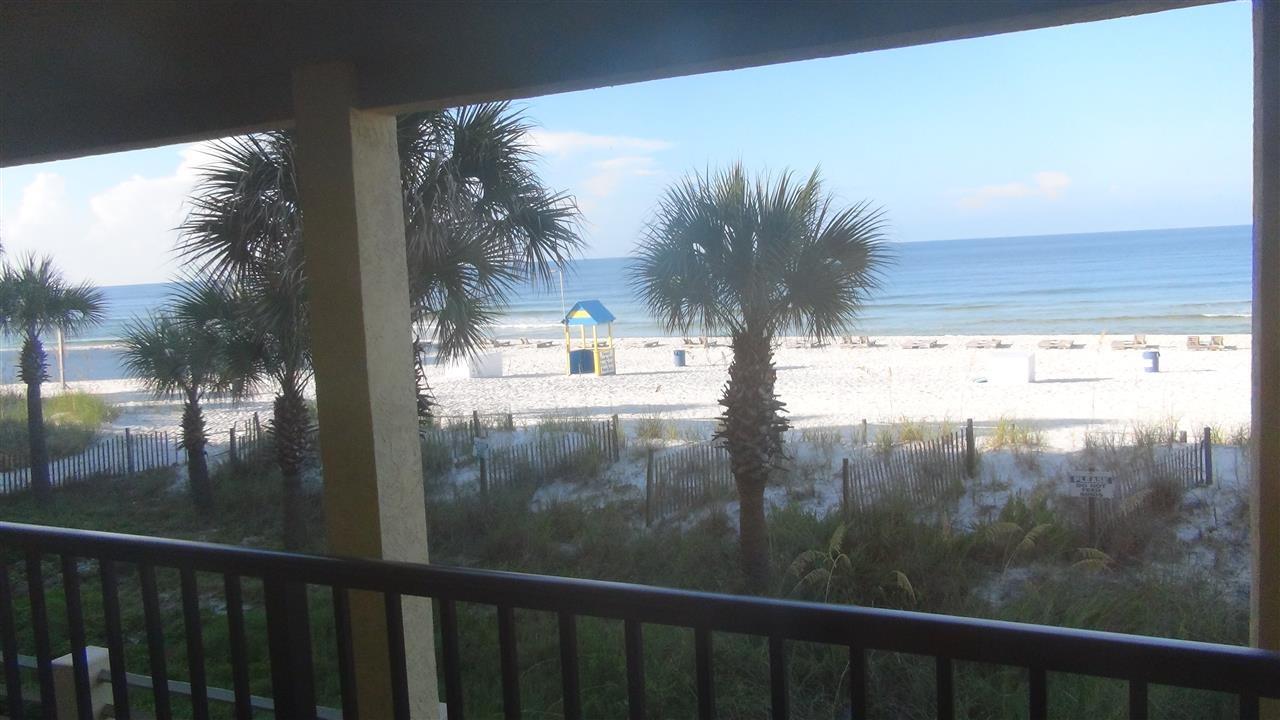 Not a bad view to wake up to?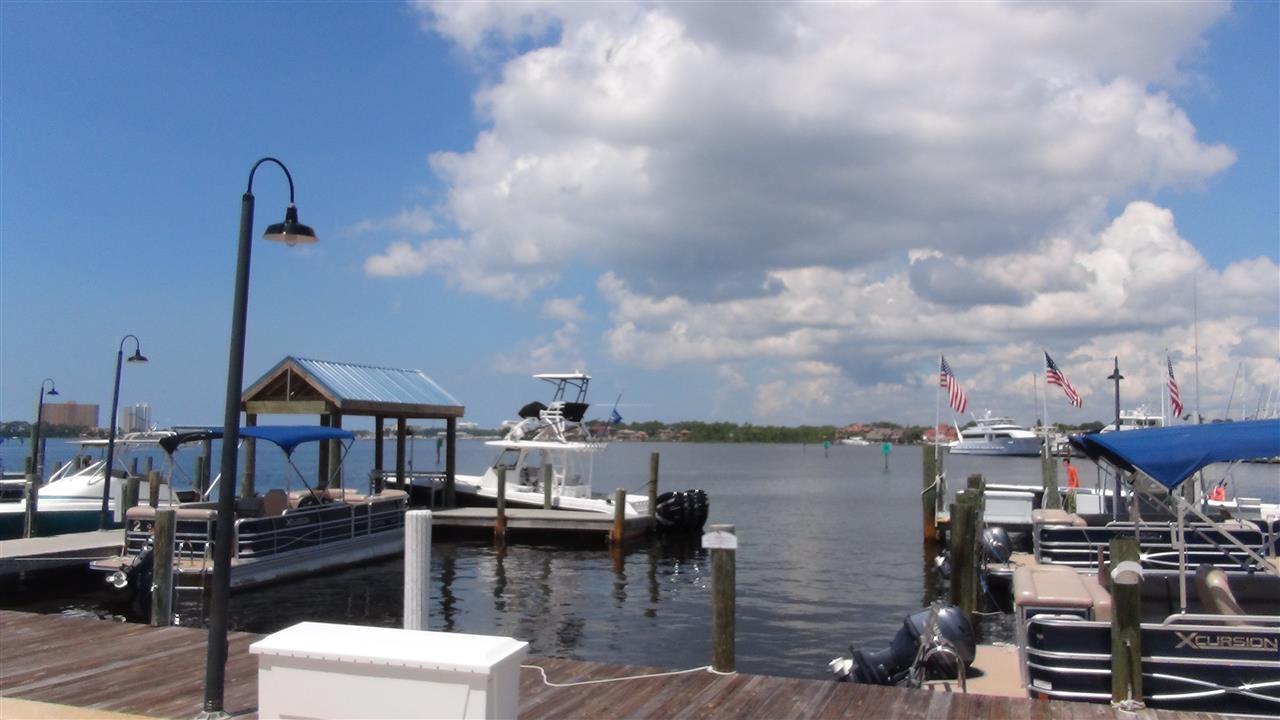 Bay Point Marina was our destination to meet our Captain Scott for our Dolphin adventure.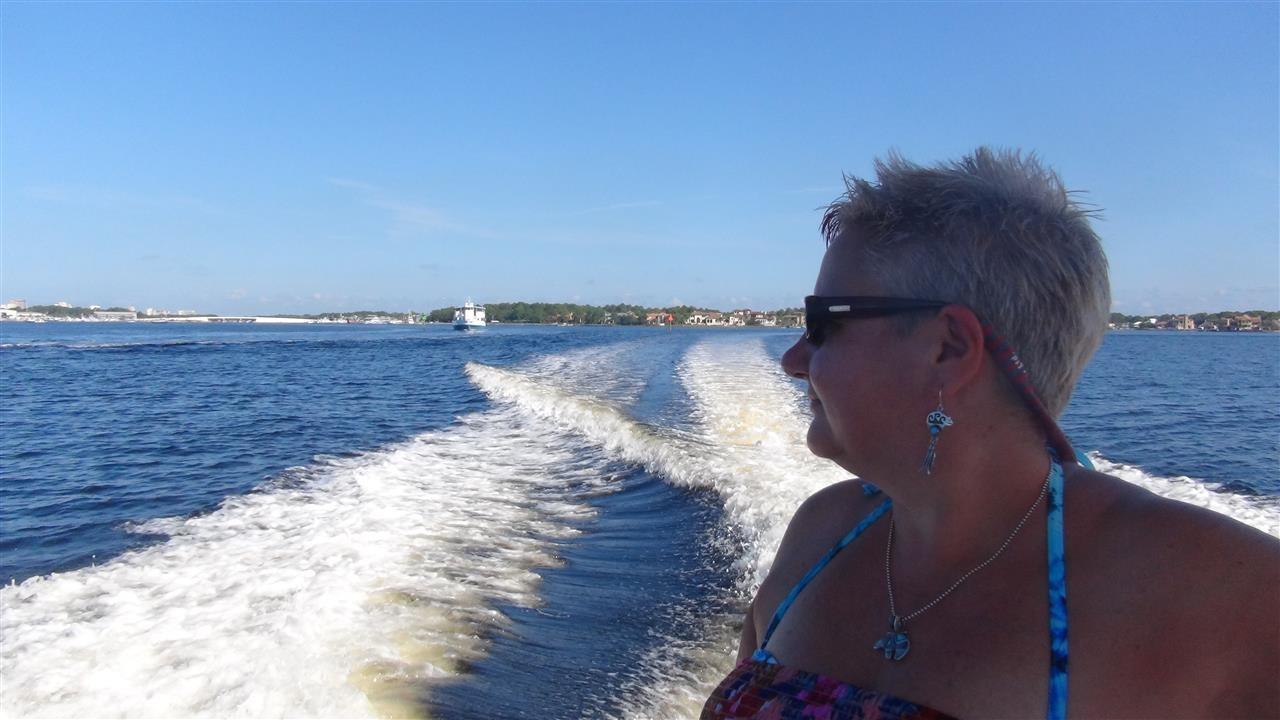 And we are off !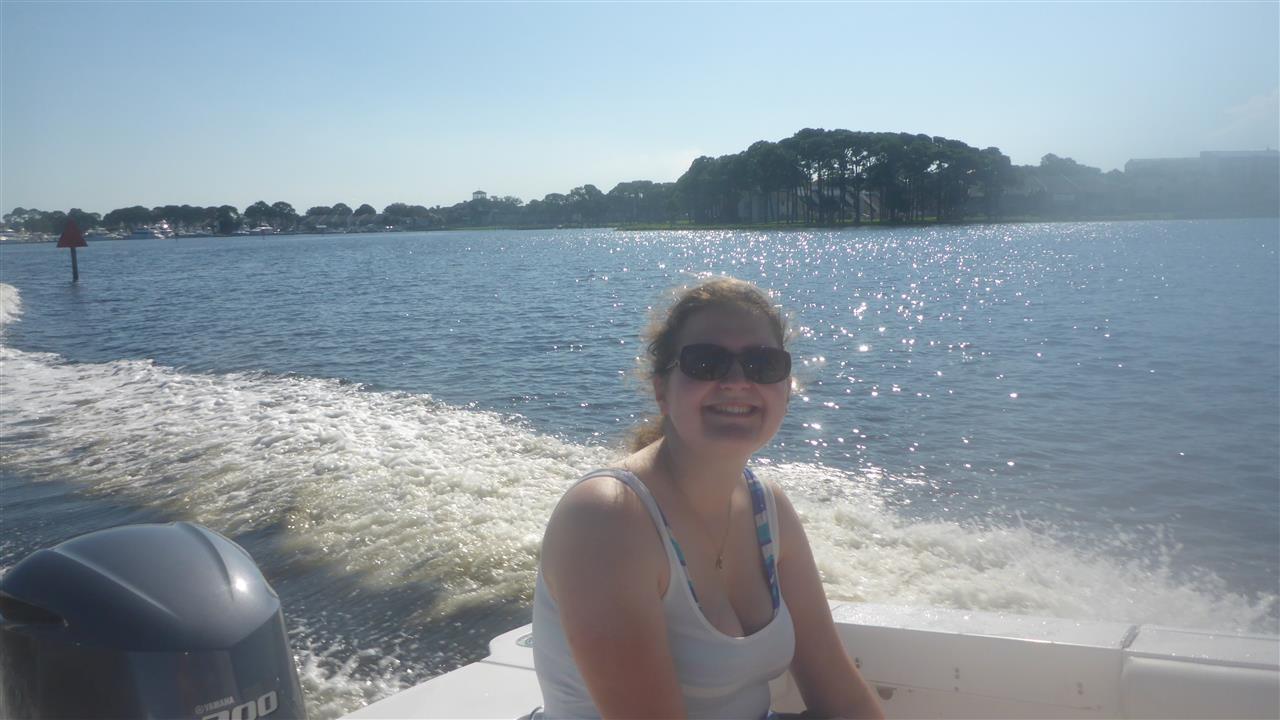 We were the only passengers on Scotts 6 seater boat.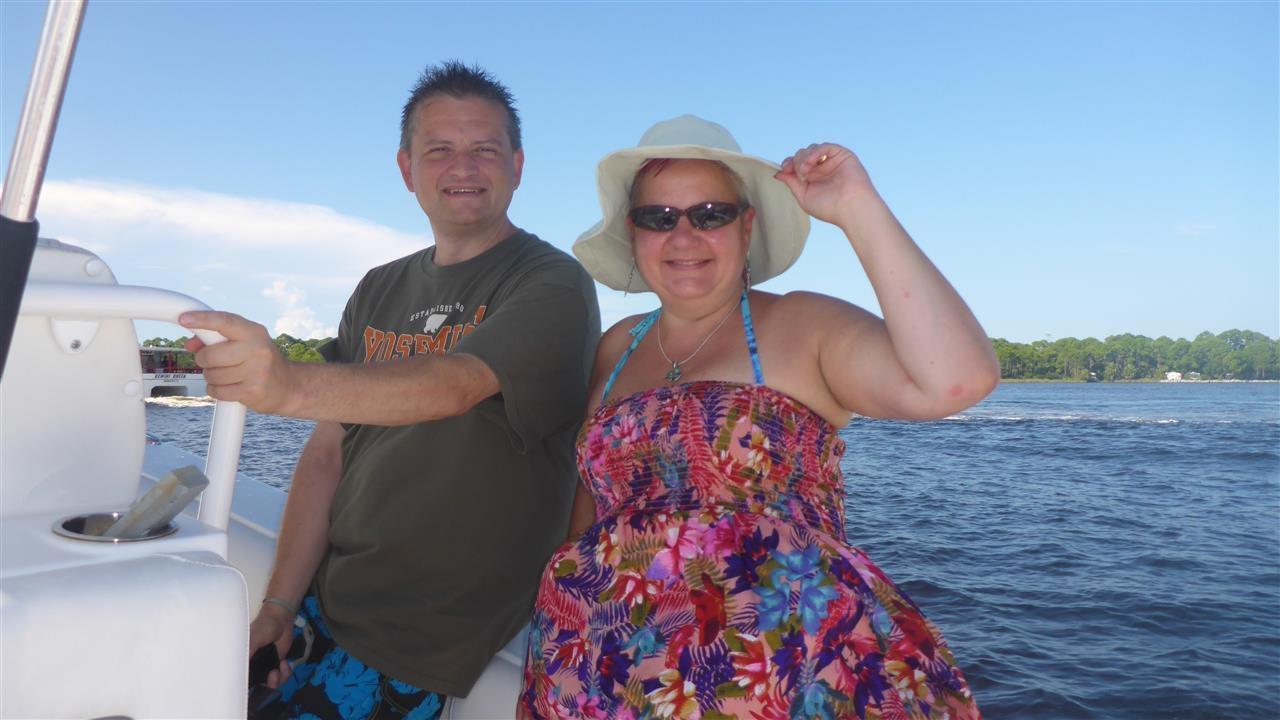 The day was beautiful & warm.
As we motored along a brisk breeze cooledus off.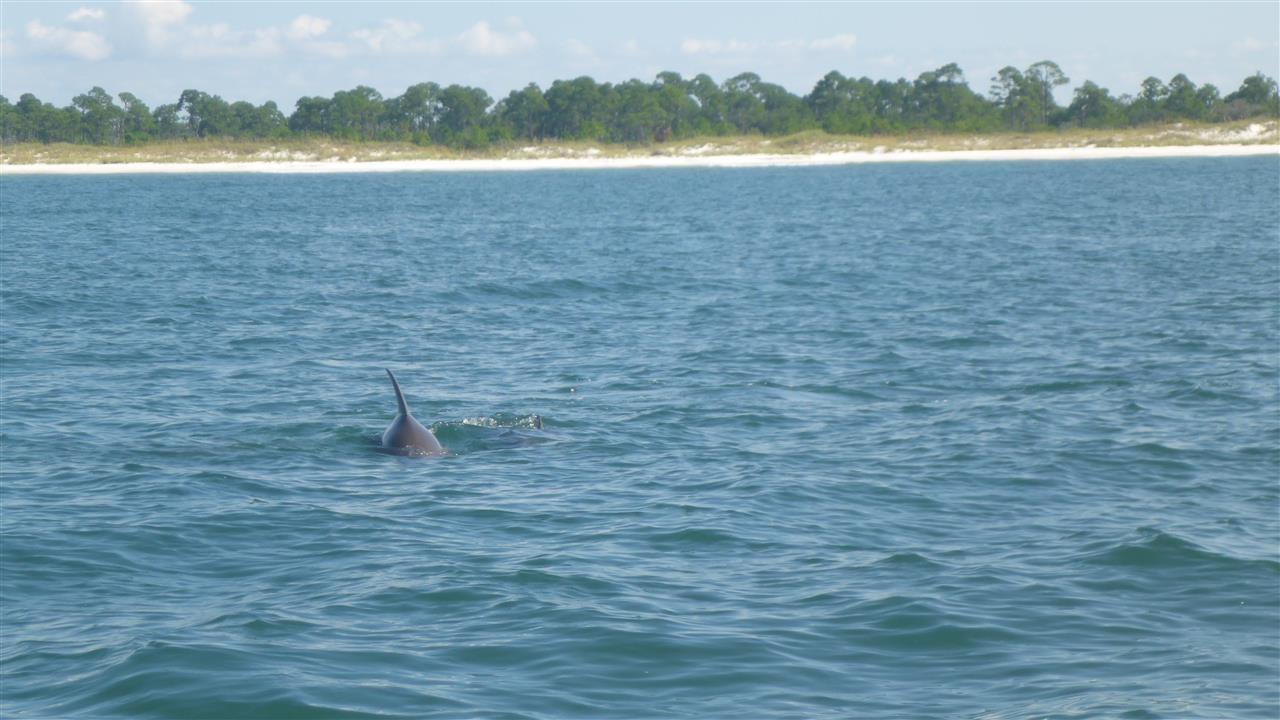 We met some isolated pairs of Dolphins , they seemed shy of our boat.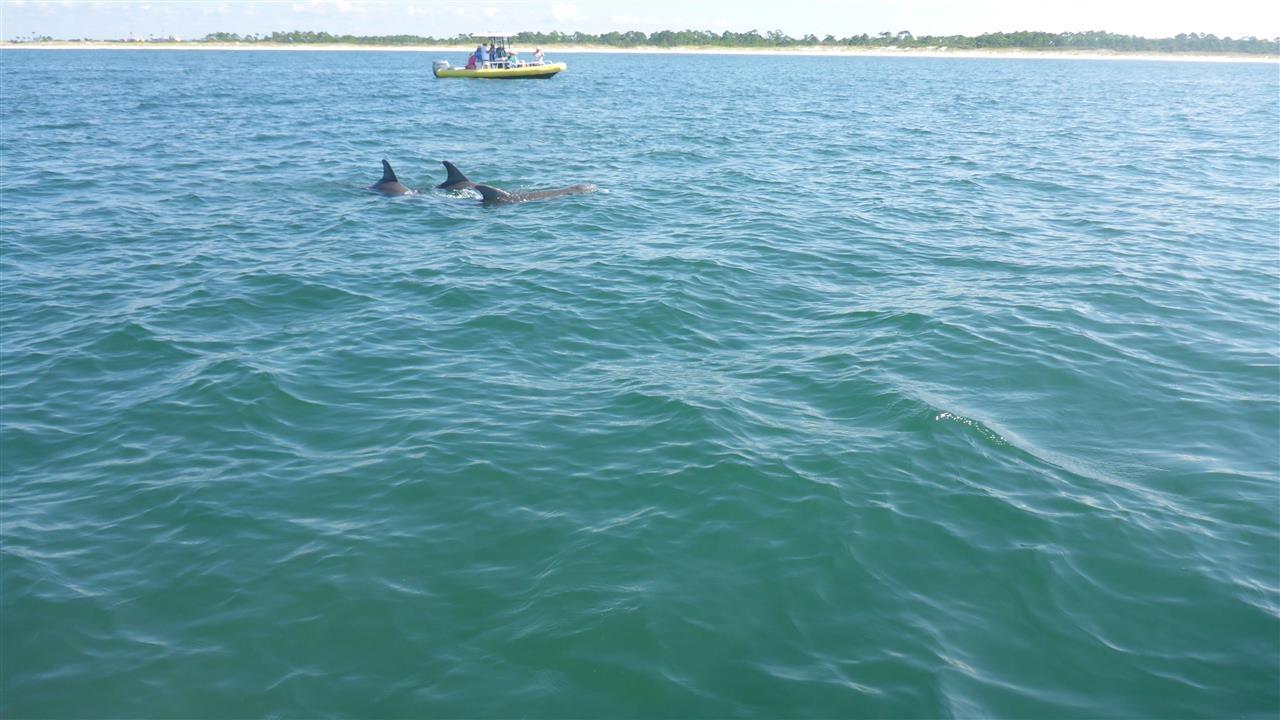 Scott pointed out we may have interupted some mating ..Opps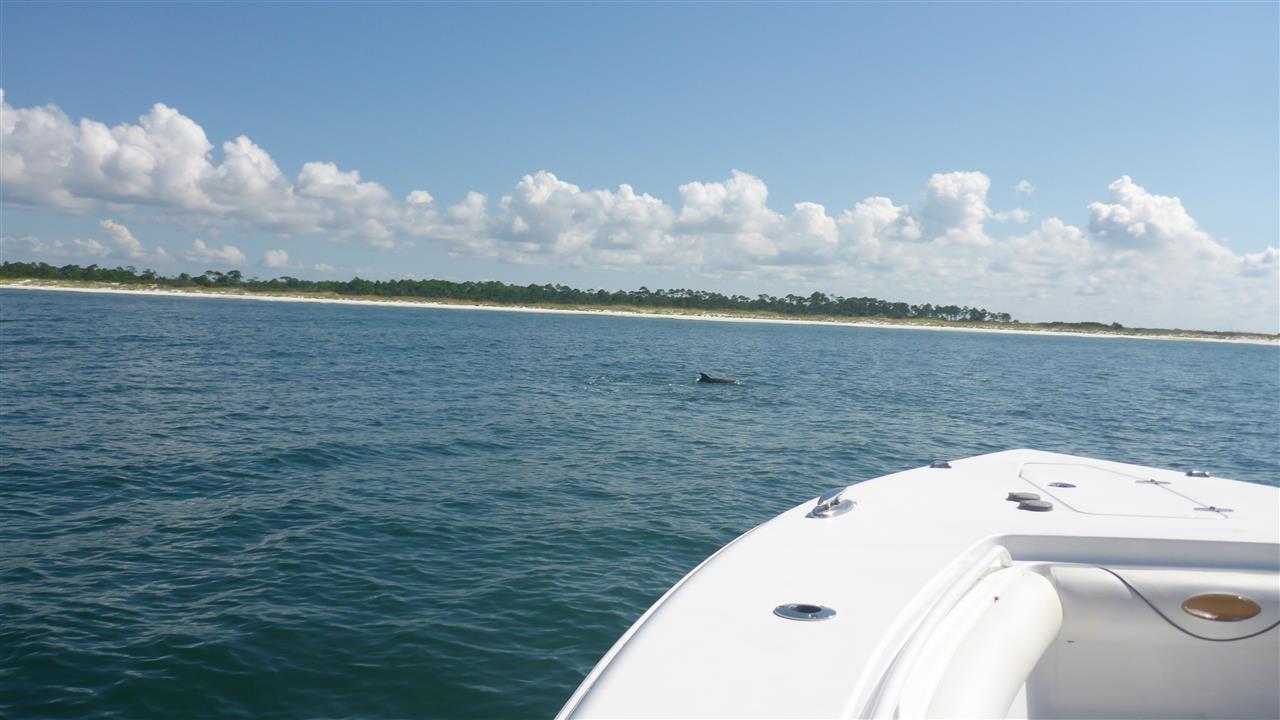 The bay was calm & we were happy to drift with the dolphins.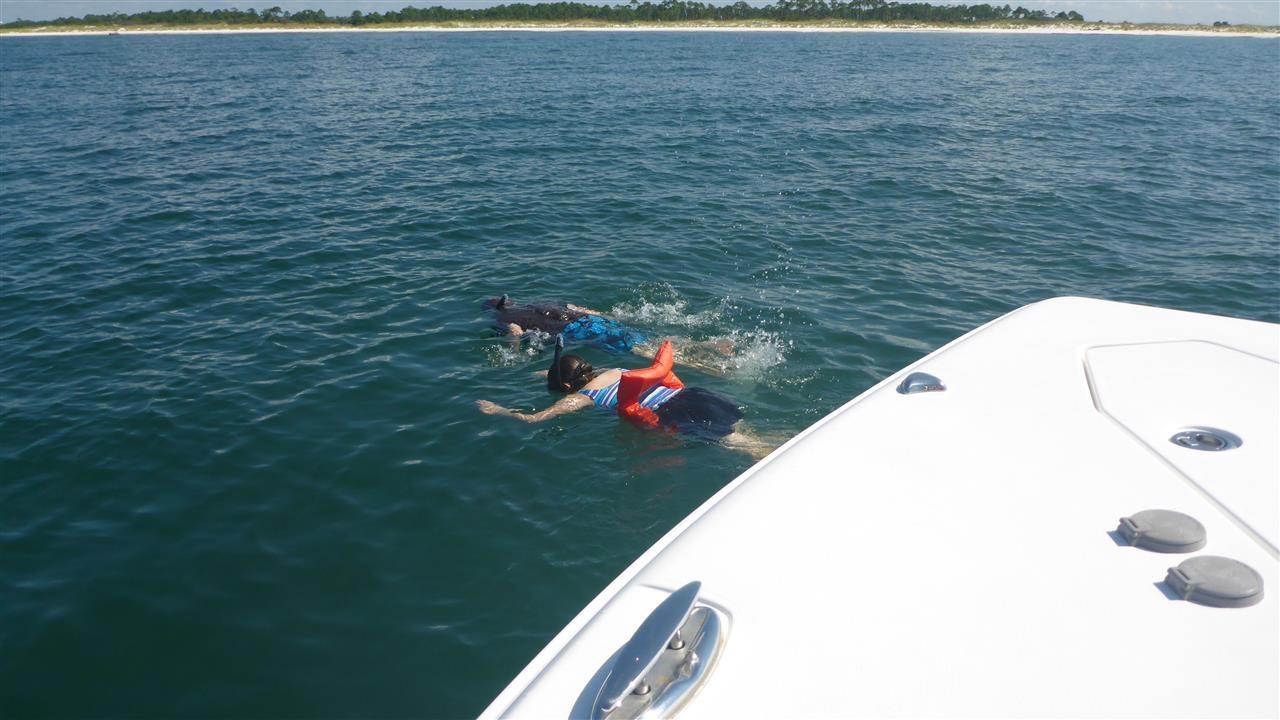 Ian & Hollie ventured into the water as Scott placed the boat in line with the swimming pod. Unfortunately ,whilst it looked like a few Dolphins were within 8-10 feet of our swimmers, they didn't manage to get up close & personal with Mr or Mrs Dolphin.
I joined the adventurers for a cooling dip, the water wasn't as clear as normal due to the recent storms & bad weather.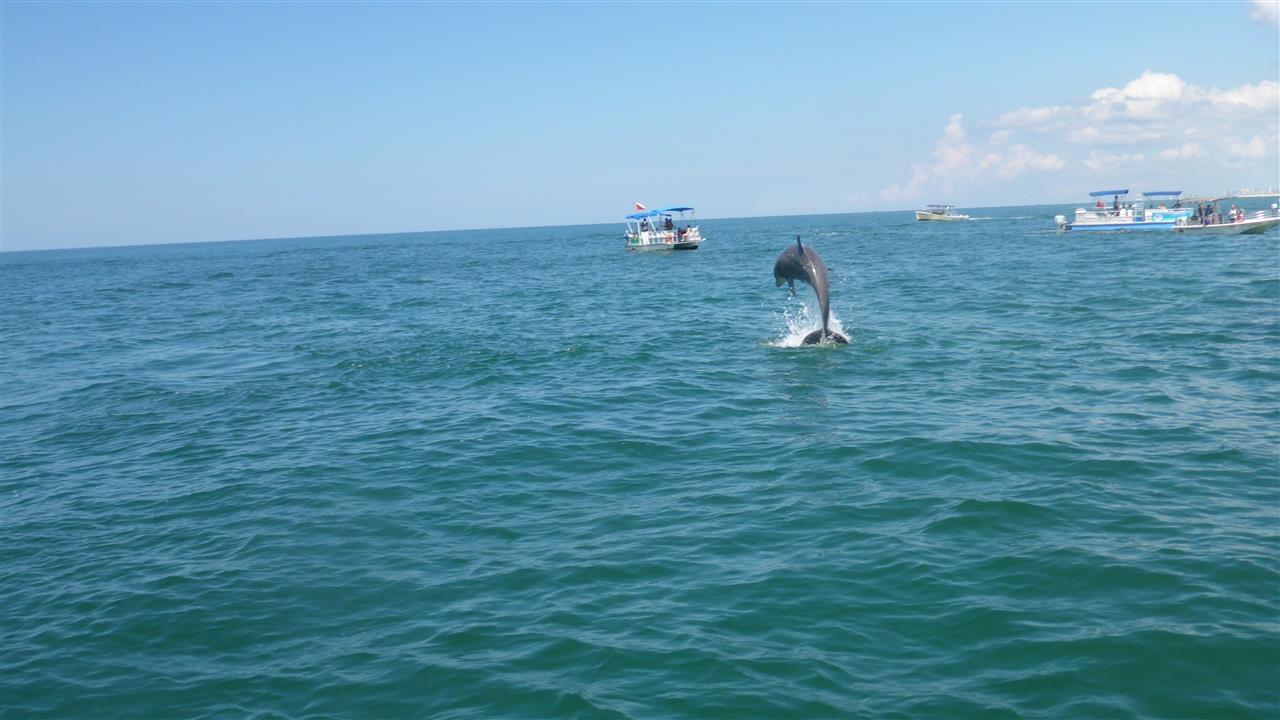 This beauty jumped at just the right moment for my camera.
We were lucky enough to encounter a larger group towards the end of our trip.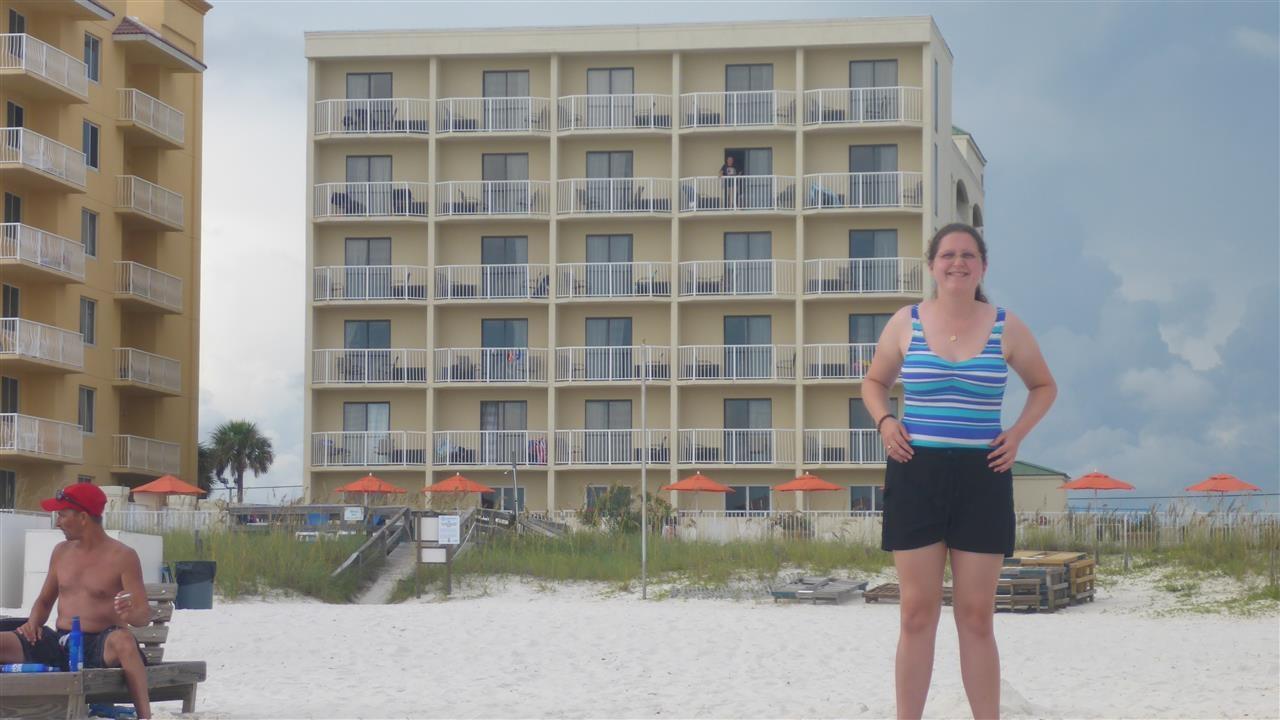 Back at our hotel Hollie & I venture into the water. Notice the weirdo on the balcony behind us, I think he has a camera.
Yep, he was photographing us !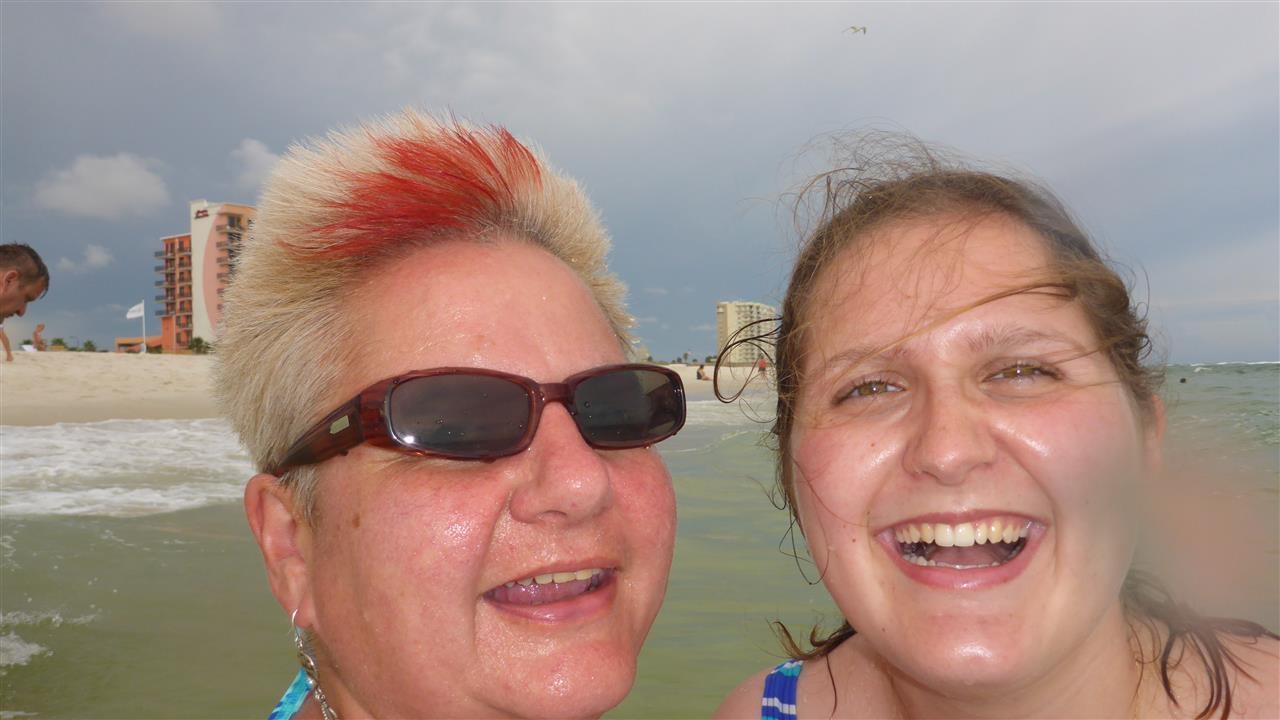 Windswept selfie xx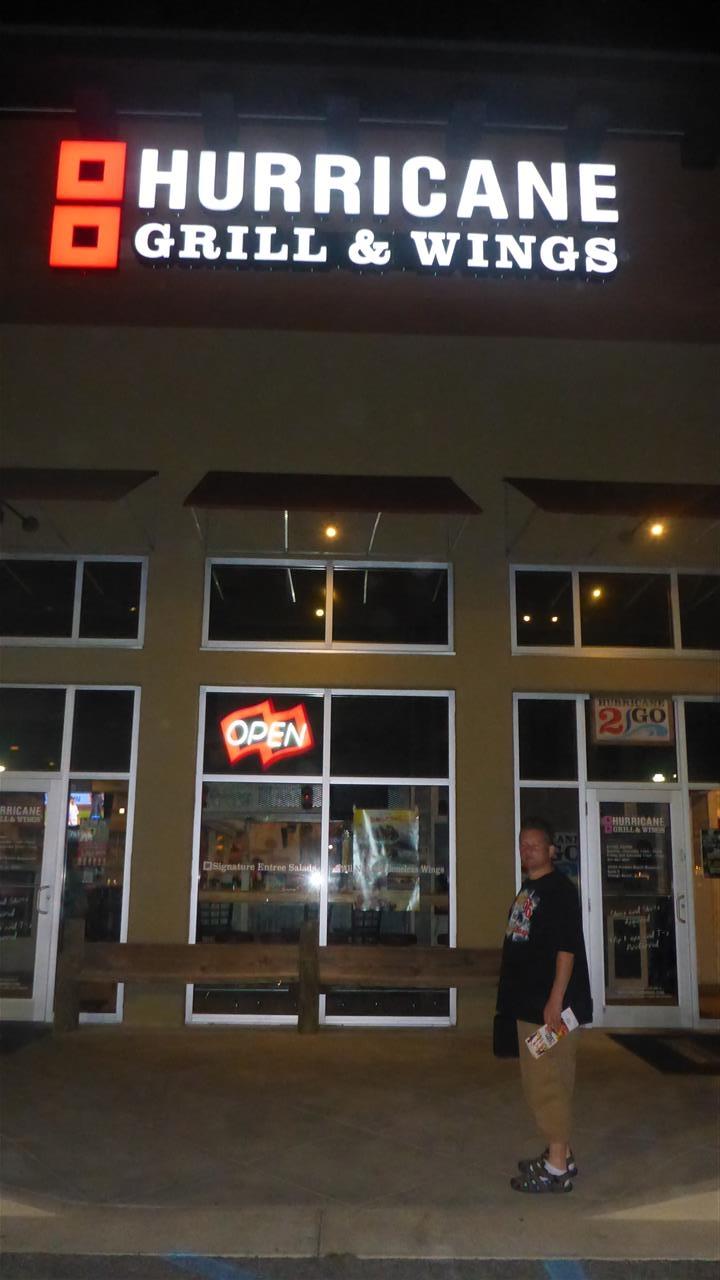 After a couple of false starts , we end up here for some salads & Calamari.
Well I have a white sunglasses mark and a red nose. we are tired & happy.

Goodnight dear friends

xxx


Day 19:&nbspNew Orleans here we come ! (Thursday 18th August 2016)
Day 20:&nbspOak Alley Plantation & The Natchez. (Friday 19th August 2016)
Day 21:&nbspAirboats & baby alligators (Saturday 20th August 2016)
Day 22:&nbspNew Orleans & Ghostly happenings... (Sunday 21st August 2016)
Day 23:&nbspRace to the space shuttle. (Monday 22nd August 2016)
Day 24:&nbspA fond farewell from Houston (Tuesday 23rd August 2016)