Italy 2017

Show all days on one page (a long download!)
Day 1:&nbspNo fly zone (Saturday 22nd July 2017)
Day 2:&nbspTo the old Trout (Sunday 23rd July 2017)
Day 3:&nbspFrom a chateau Chillon to the Matterhorn. (Monday 24th July 2017)
Day 4:&nbspAround the Horn! (Tuesday 25th July 2017)
Day 5:&nbspZermatt goodbyes & to Venice for a bit. (Wednesday 26th July 2017)
Day 6:&nbspBridge of Sighs. (Thursday 27th July 2017)
Day 7:&nbspOur wedding anniversary and the beach we nearly went to. (Friday 28th July 2017)
Day 8:&nbspWe woke up in Stiffe! (Saturday 29th July 2017)
Day 9:&nbspRende to Francavilla di Sicilia and a room change (Sunday 30th July 2017)
Day 10:&nbspDay 2 in Francavilla Mount Etna here we come (Monday 31st July 2017)
Day 11:&nbspBusy doing nothing! (Tuesday 1st August 2017)
Day 12:&nbspBack to the mainland. (Wednesday 2nd August 2017)
Day 13:&nbspUp Pompeii. (Thursday 3rd August 2017)
Day 14:&nbspThe girls are coming! (Friday 4th August 2017)
Day 15:&nbspRoman Holiday. (Saturday 5th August 2017)
Day 16:&nbspThe Gypsy Curse (Sunday 6th August 2017)
Day 17:&nbspVatican ventures & Gladiators! (Monday 7th August 2017)

Tuesday 8th August 2017
DAY
18

Angels & Demons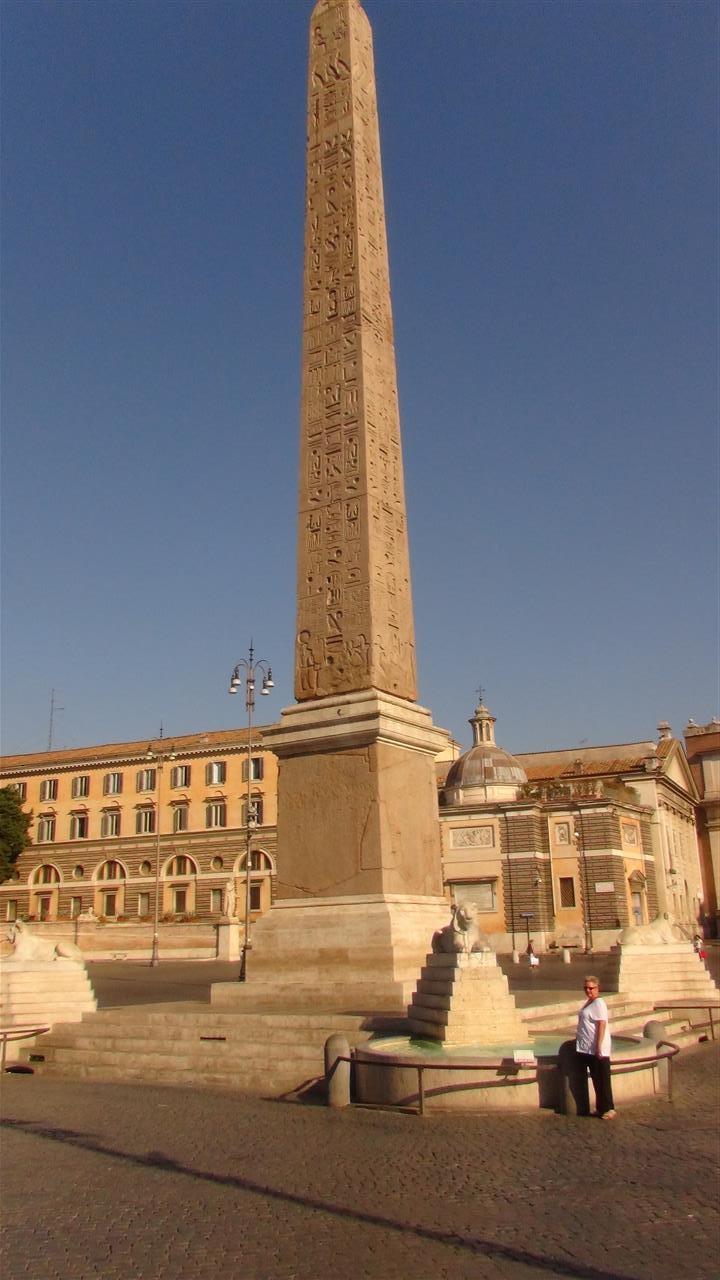 Off we go again, The Angels & Demons tour. Based on the book by Dan Brown ( the guy who wrote the Da Vinci Code ).
The Egyptian obelisk where our hero Robert Langdon begins his quest to find the Anti - matter & save the vatican.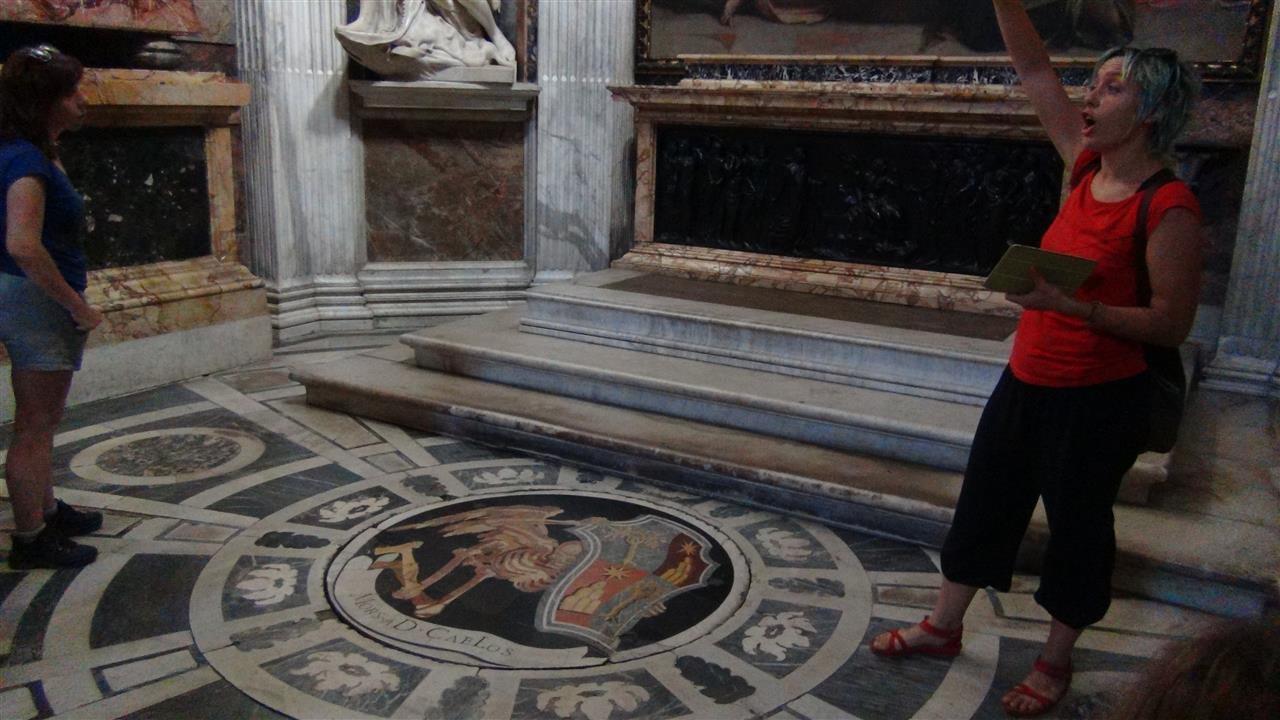 Meet our guide Sabrina, this lady's passion & knowledge lit up this brilliant tour.
This is " the demon hole " where the first of the 4 " Preferiti ", Cardinals most likely to become the next pope was found dead, in the book. The ambigram for Earth branded on his chest.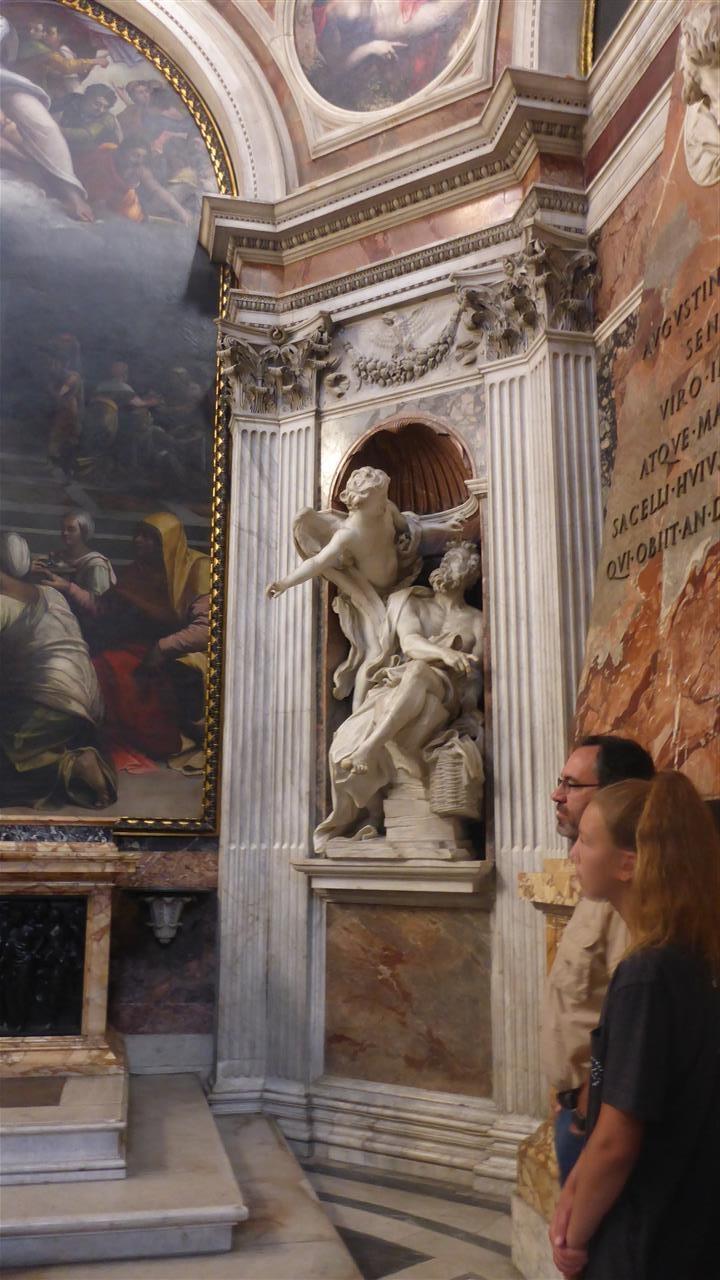 The next clue, the cherubs spear points towards, the 2nd victim.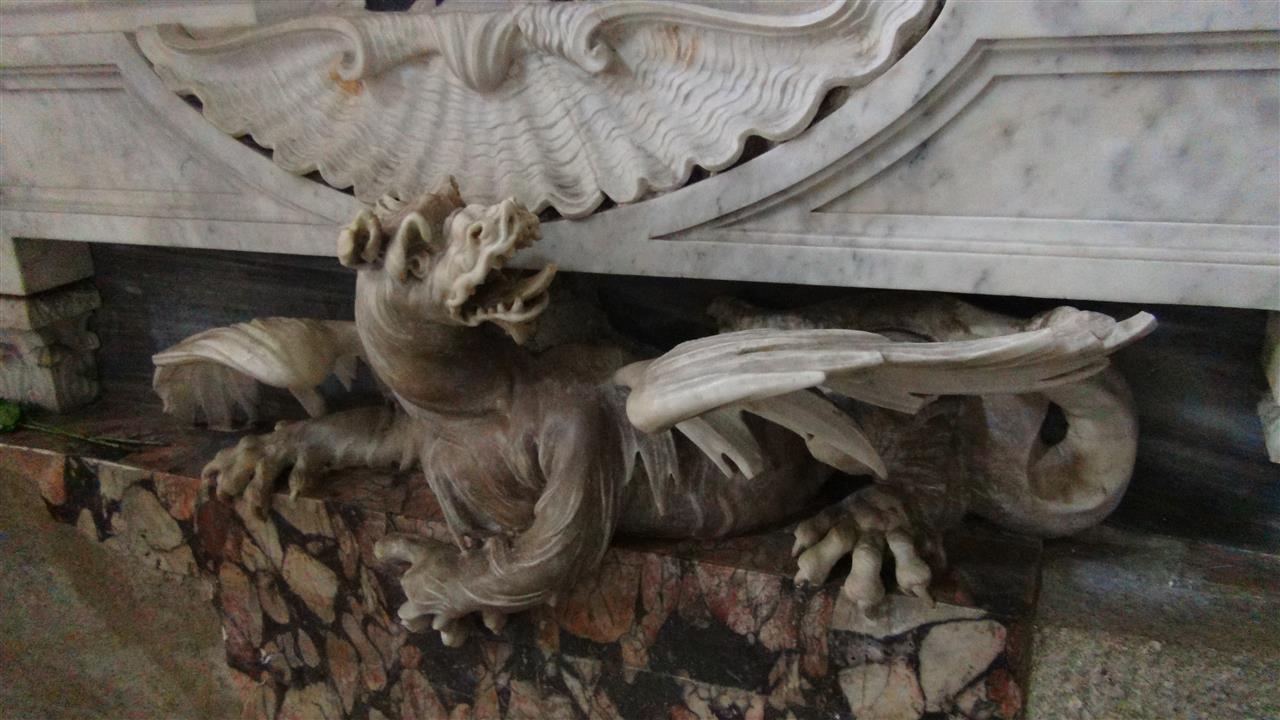 Ian liked this little marble dragon, probably reminds him of me.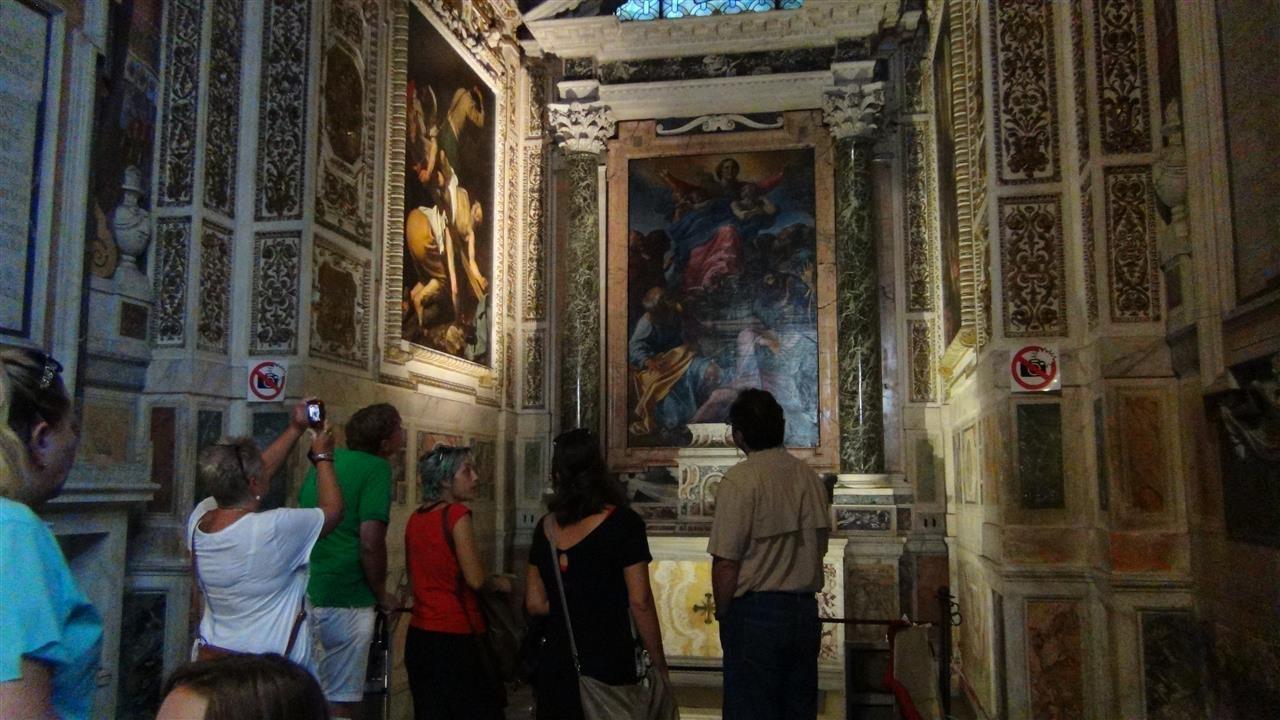 We found a beautiful trio of Caravagio paintings there too.
Next an air conditioned bus ride to St Peters Square. The story says Robert Langdon saw this stone & realised his next church was one of the many in the west of the city. A document by Galilao pinpointed his quarry this time in connection with Fire.
It was jolly hot, we were pleased to have our bus on standby for the next leg.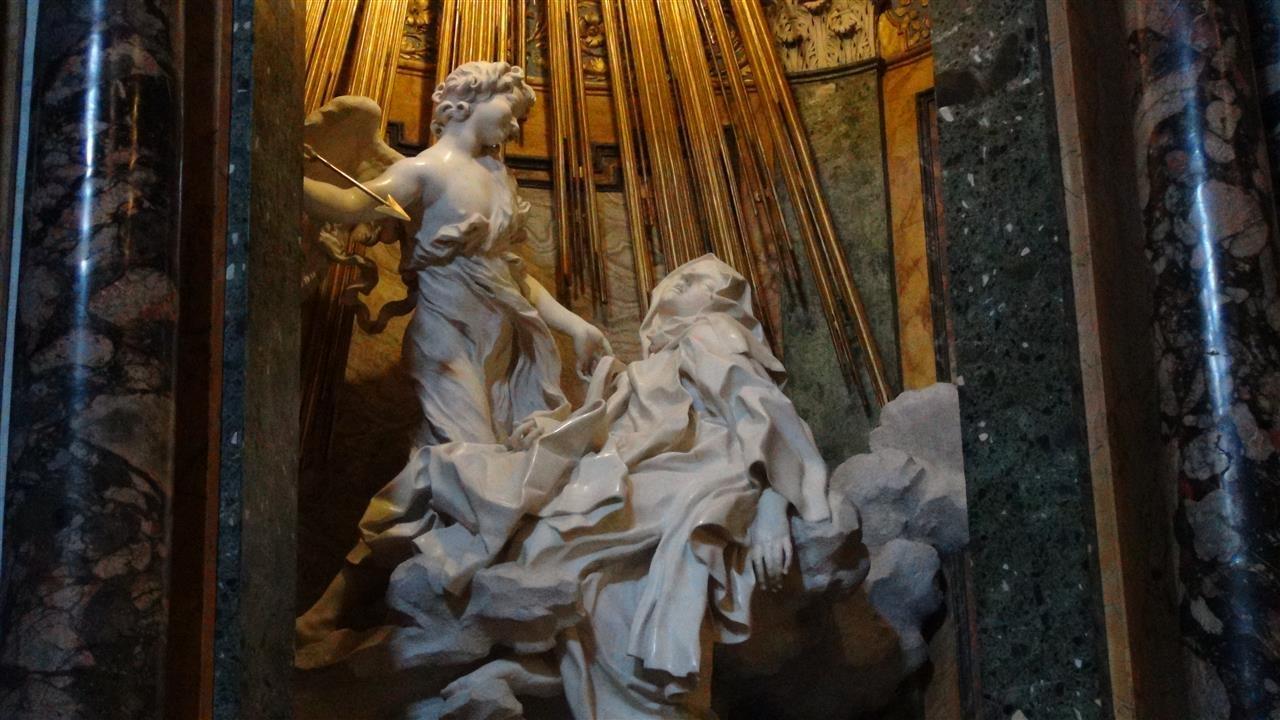 Next to Chiesa Di Santa Maria Della Vittoria. A stunning Baroque church.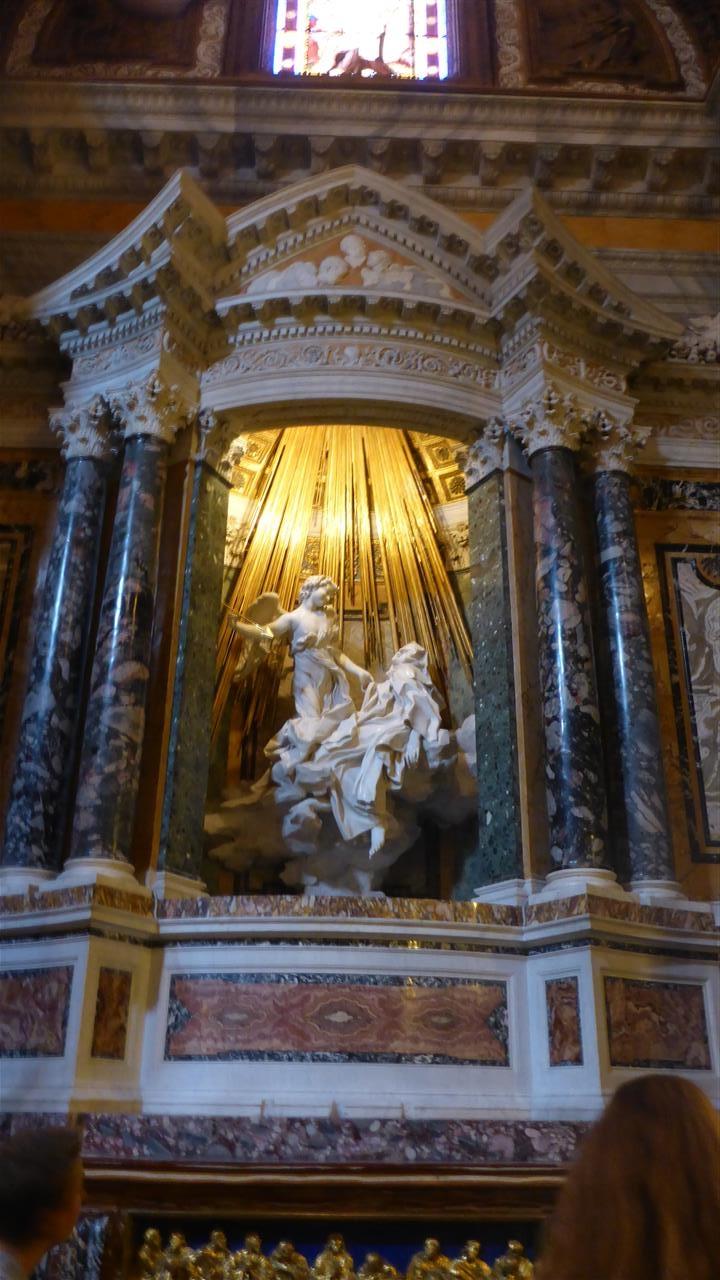 This statue of St Theresa is his next quest.
St Theresa was a reluctant nun, who later founded an order to help the poor.
The weird part was her diaries, she claimed she was regularly abducted by Archangels, who drove firey spears into her naked flesh..the passages our guide read us sounded more like medieval porn.
She was also into self harm, the poor soul was made a Super saint by the church.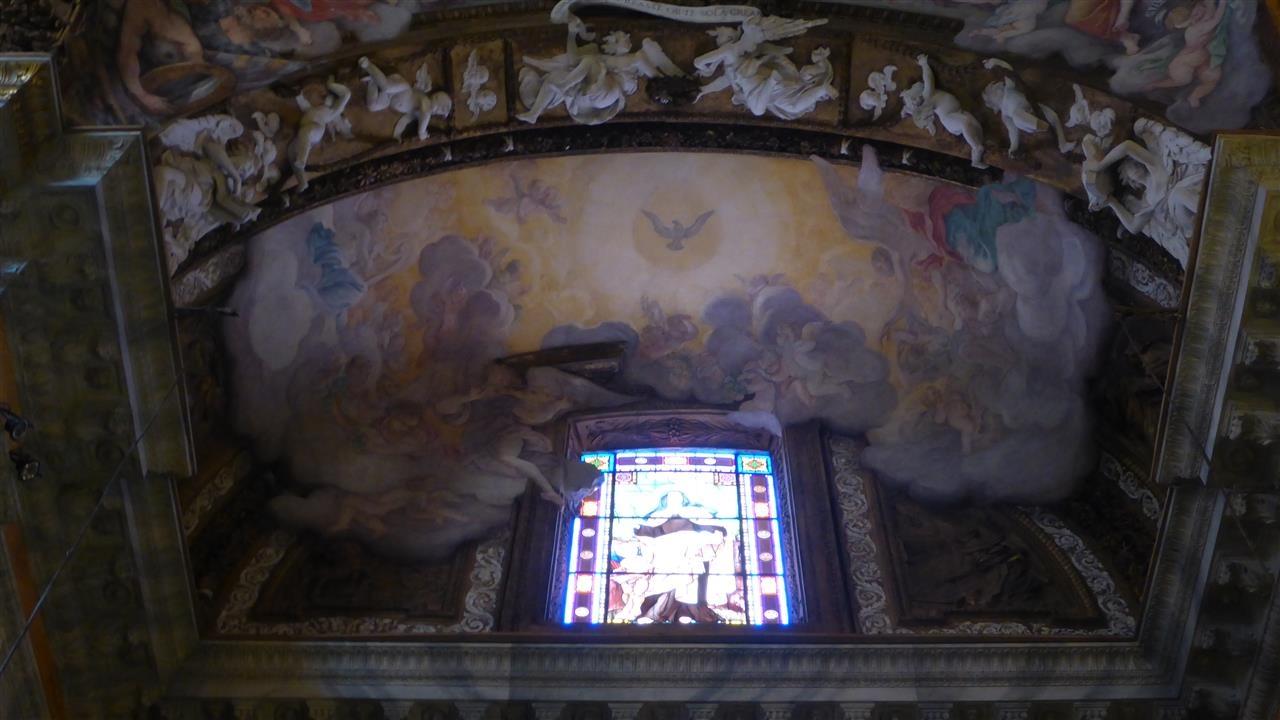 This amazing ceiling caught my eye.
This is a church you wouldn't get bored in.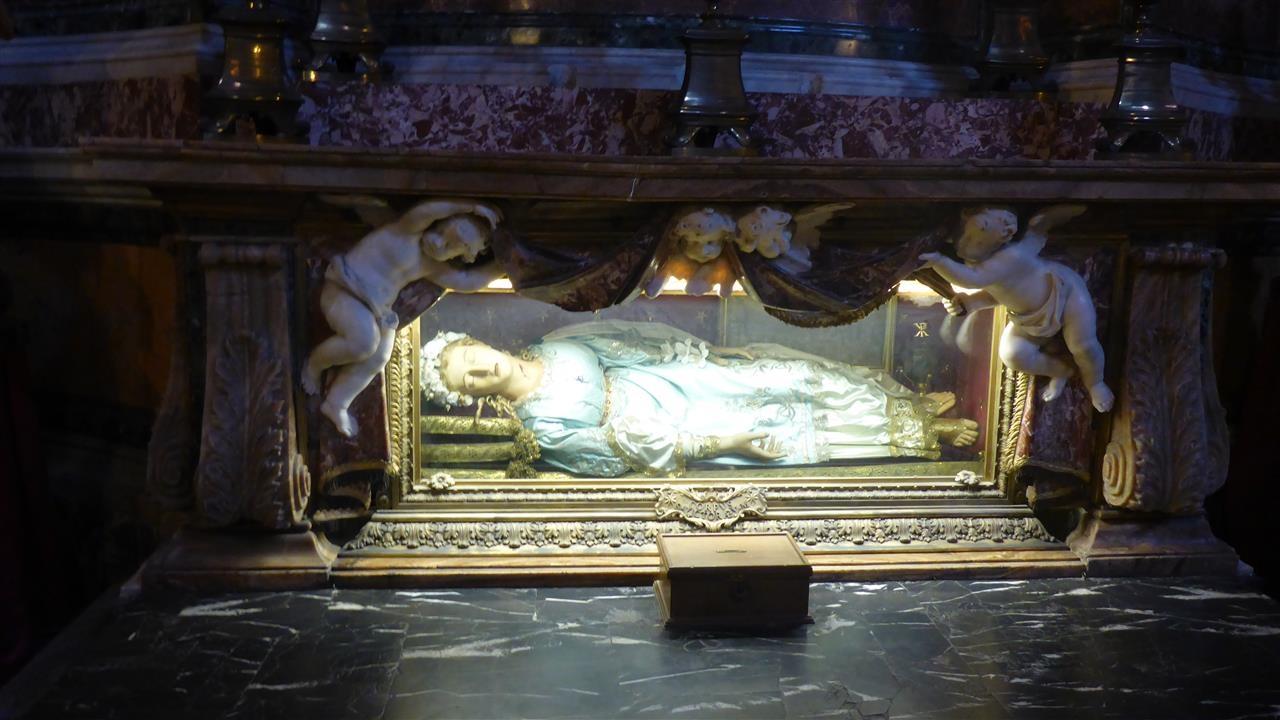 Meet the bones of Saint Vittoria, covered in wax.
Next stop the lavish fountain depicting the 4 continents where the 4th preferati was drowned..( in a Hollywood mock up as the real one is about 6 inches deep).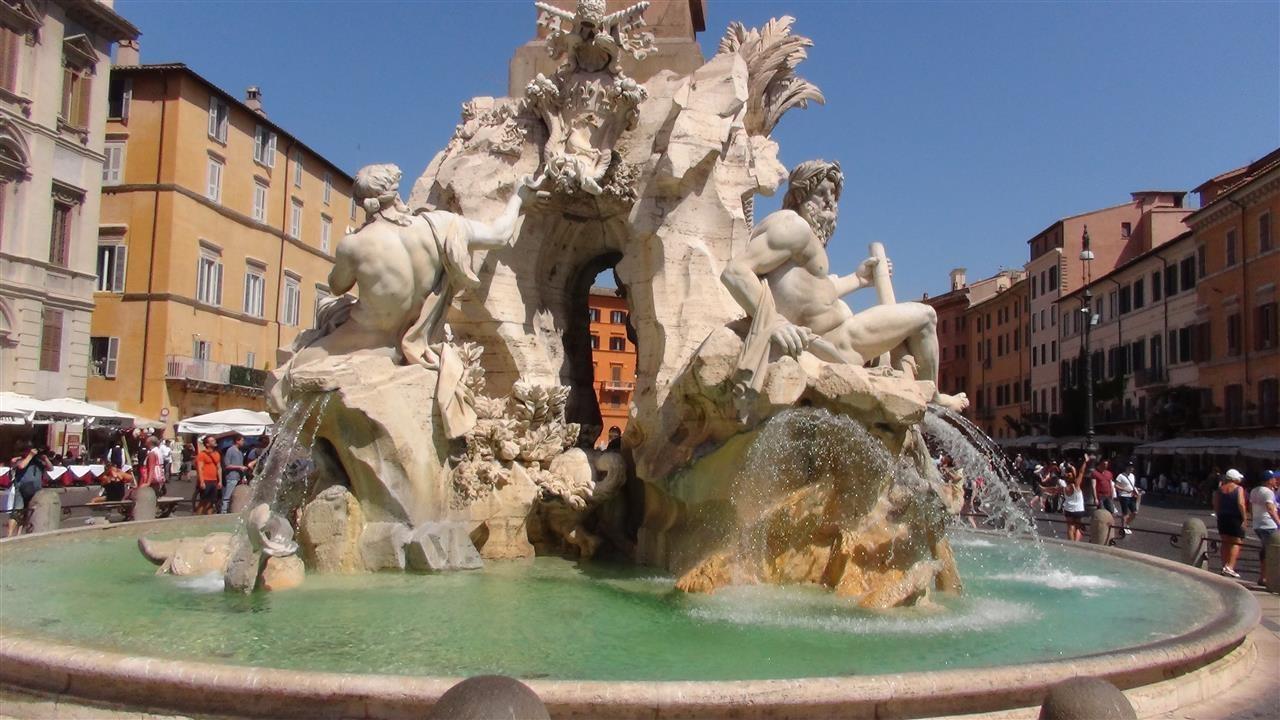 We would have loved to take a dip in here!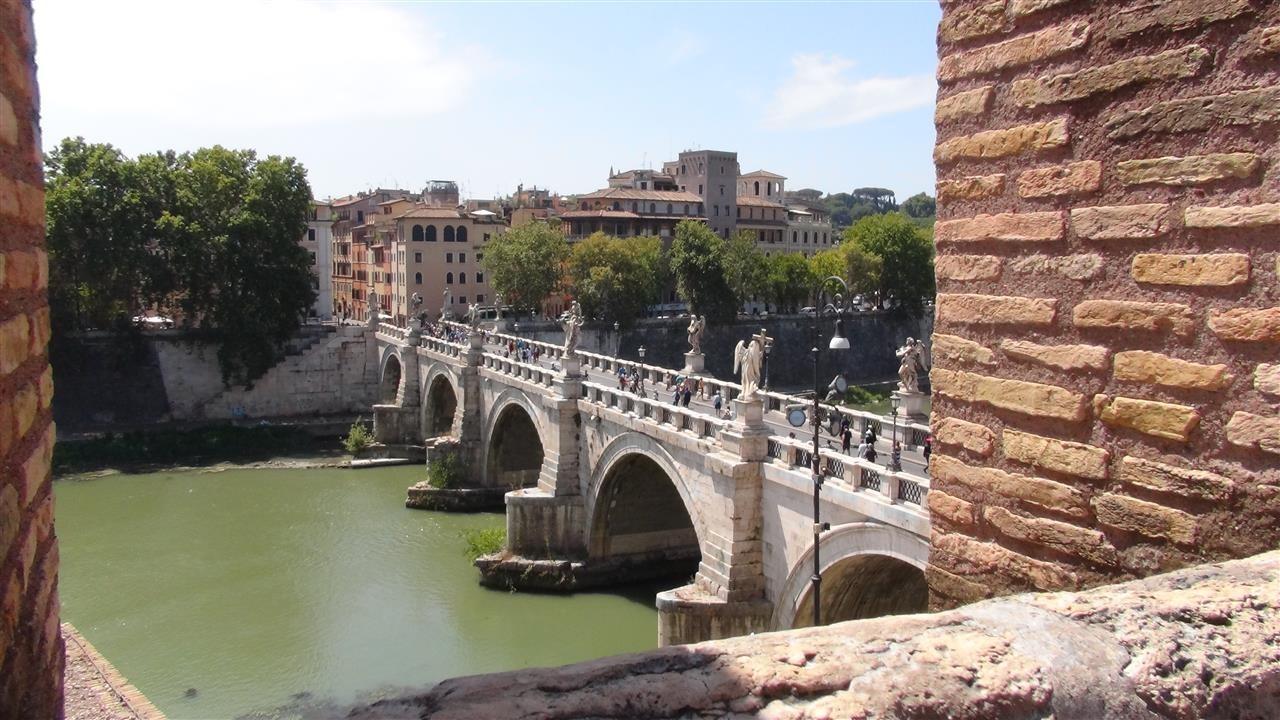 Last stop was the Castel Sant' Angelo, where the legendary Illuminati were said to have had their church & where our hero went to rescue his lady love ( in the book , not the film ).
The ceiling of the church of the Illuminati.
We climbed the many levels and took in the stunning views from the fortress.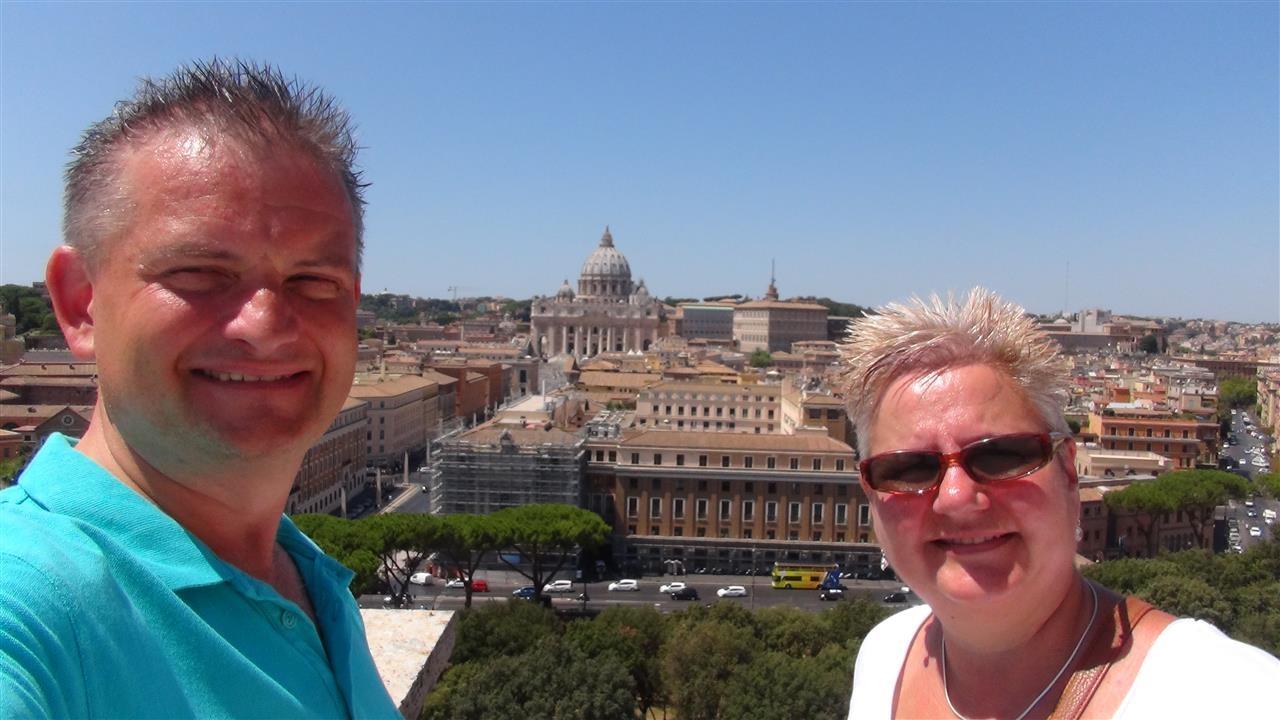 The Dome of St Peters Bassilica in the background.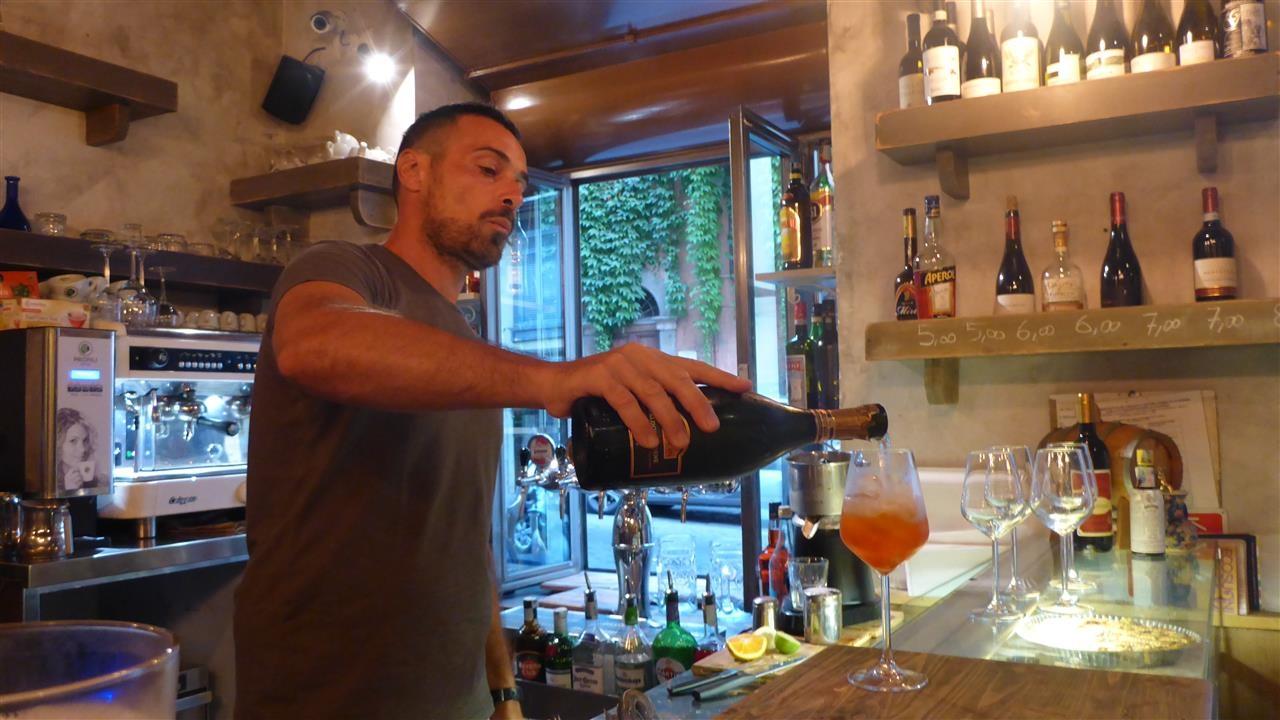 After our customary shower it was cocktail time.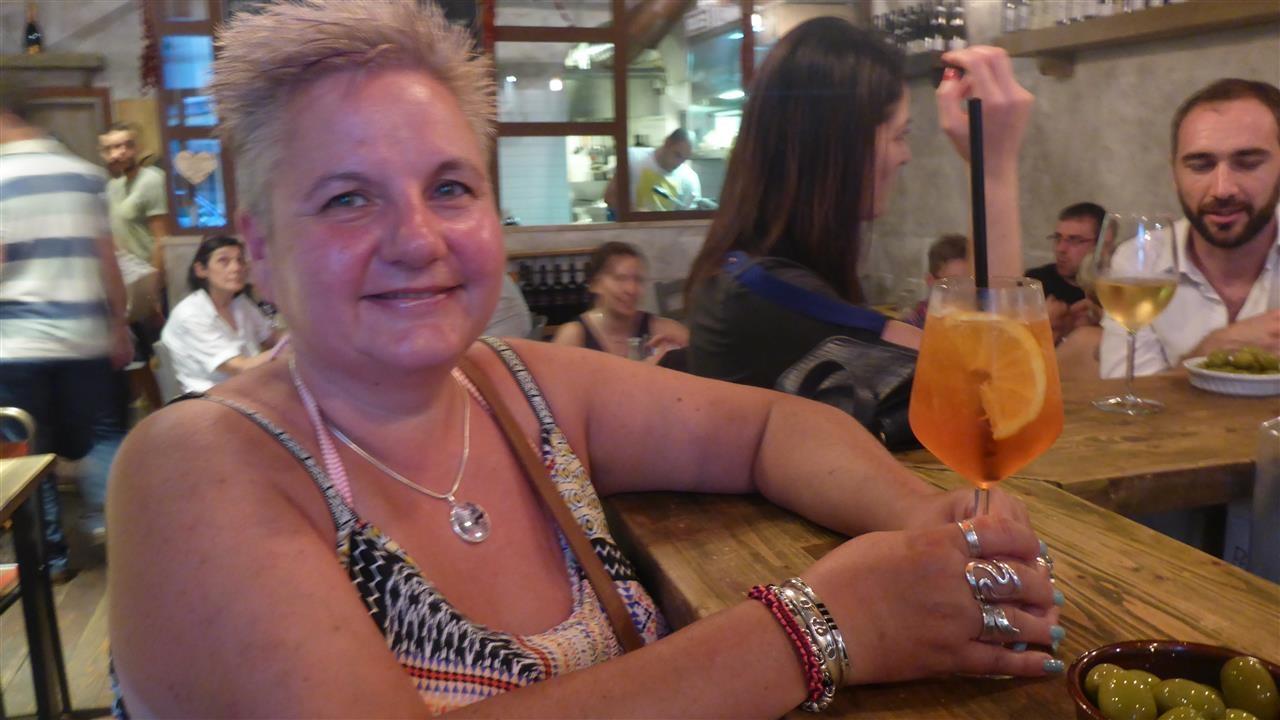 The girls decided to do their own thing on their last night.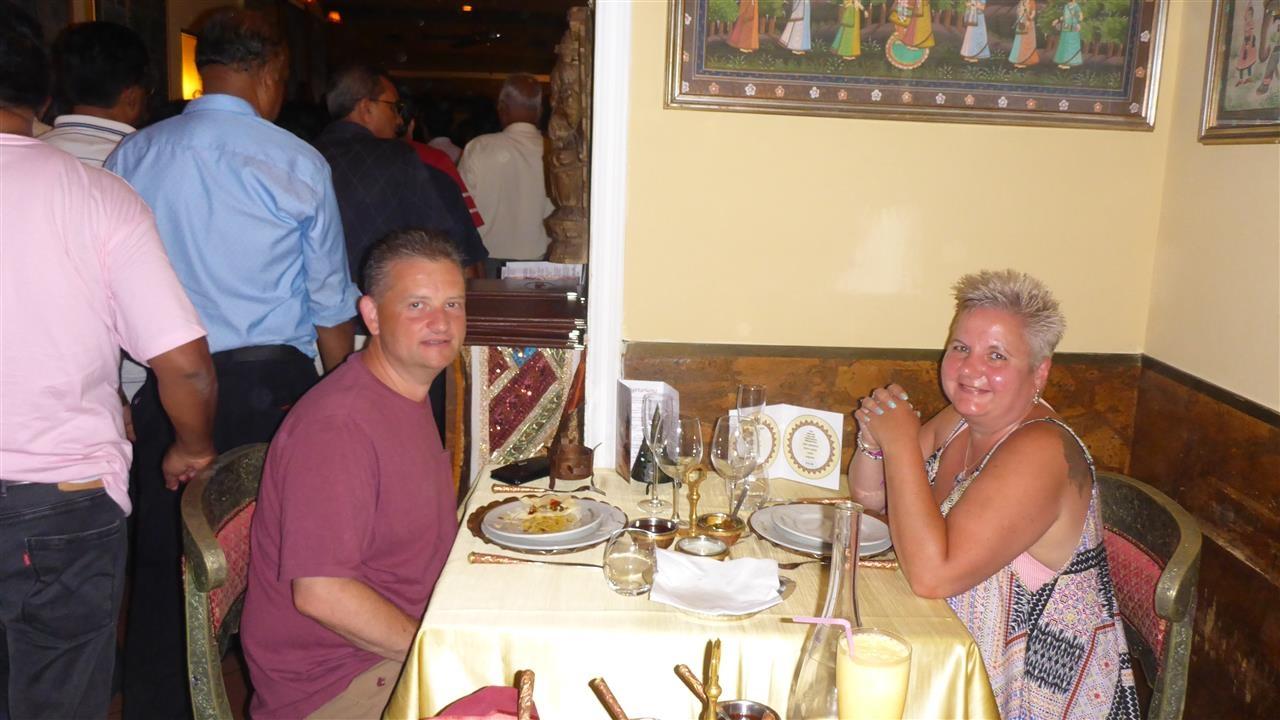 A final Curry in our favorite Indian, at one point 90 indians arrived to have a meal, no doubt a tour, apparently 5 chefs were on duty !
We only walked 7.4 miles today, lazy!

Goodnight dear reader xxxx


Day 19:&nbspHello Pope, bye bye pixies. (Wednesday 9th August 2017)
Day 20:&nbspArt work overload. (Thursday 10th August 2017)
Day 21:&nbspOur own unguided tour of Florence. (Friday 11th August 2017)
Day 22:&nbspIan leans in Pisa. (Saturday 12th August 2017)
Day 23:&nbspSunny Sunday. (Sunday 13th August 2017)
Day 24:&nbspGoodbye Italy, It's been one hell of a ride. (Monday 14th August 2017)
Day 25:&nbspLong day driving...Hello Callais (Tuesday 15th August 2017)
Day 26:&nbspThe final stretch (Wednesday 16th August 2017)