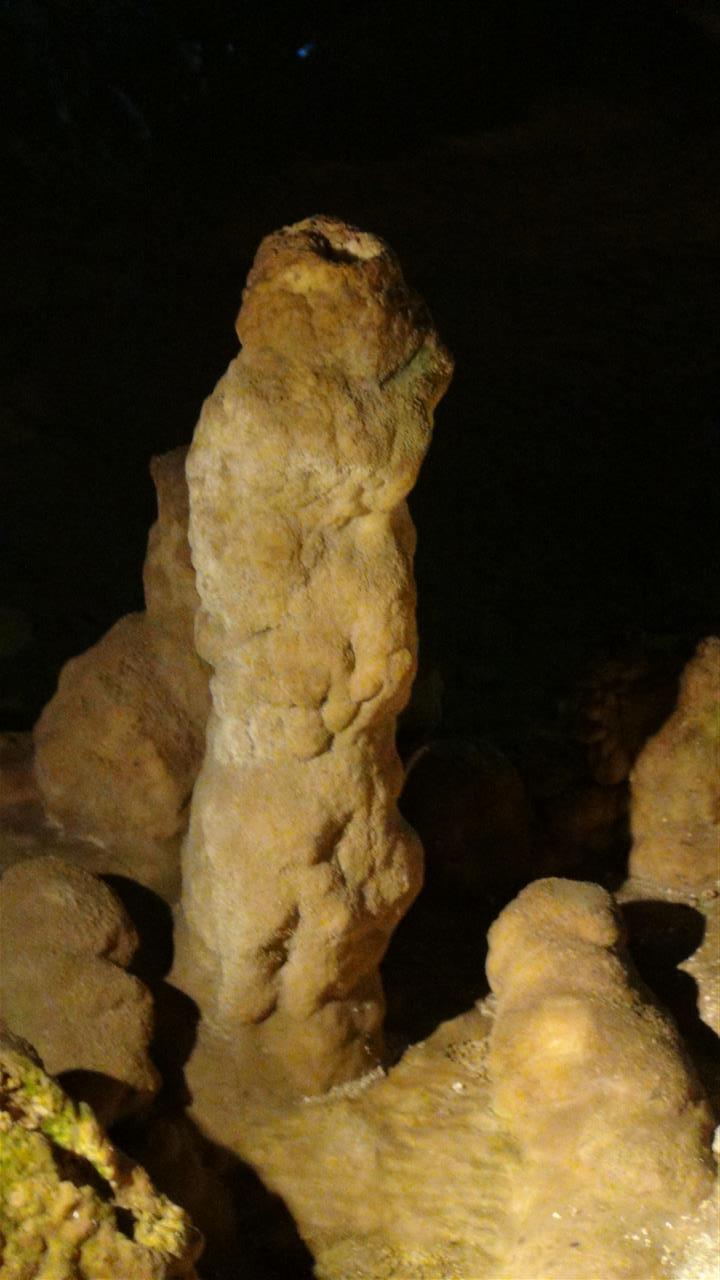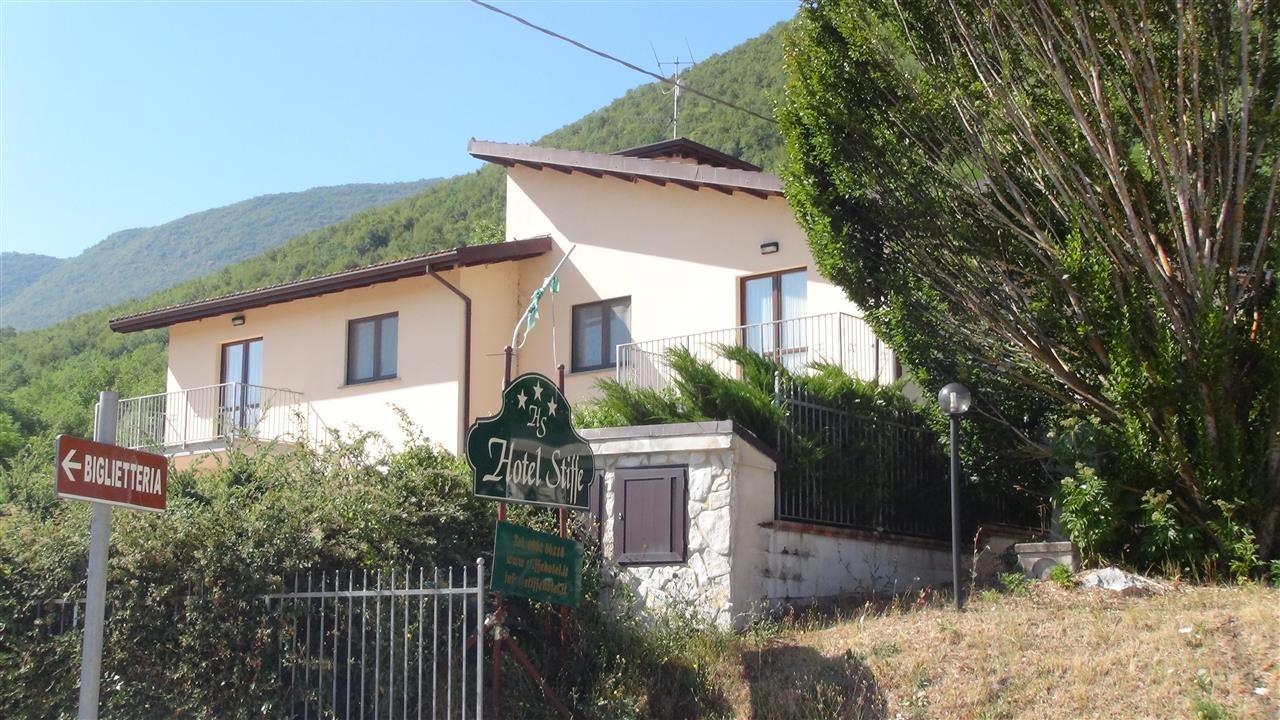 We woke up in Hotel Stiffe, in the town of Stiffe.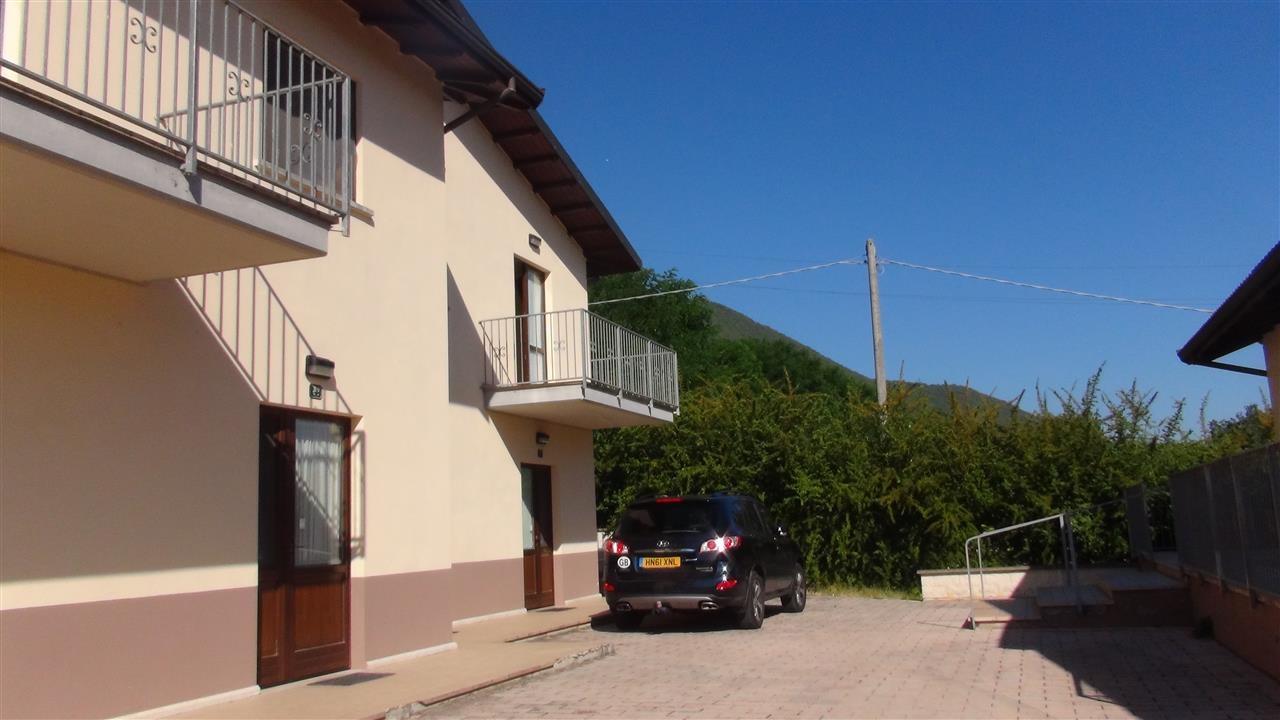 Our luxury room cost us a whopping 60 euros.
Opposite is the ticket office, 10 euros buys you a ticket to the Stiffe Grotto. A 10 minute drive to the Grotto entrance.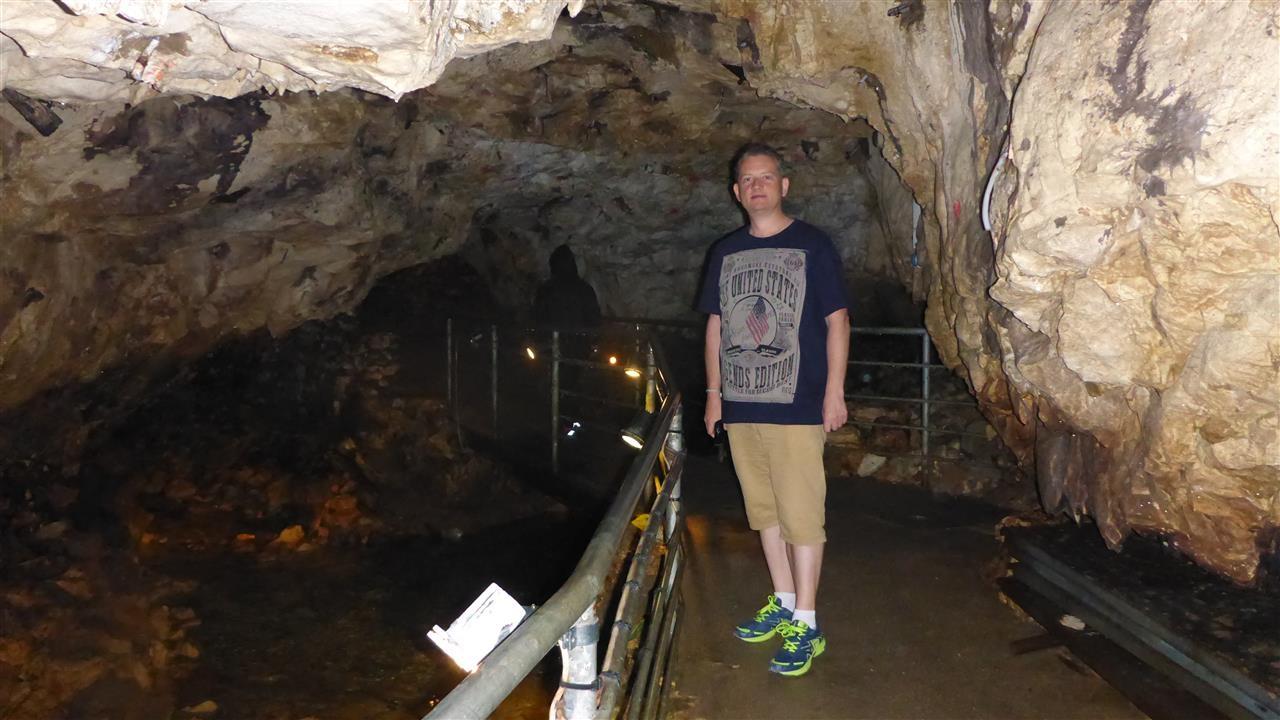 Once our tour guide Anna arrived the tour began, she curtly informed us the tour was in Italian but she would gladly answer any of our questions.
We were sorry to miss her commentry, but she told us the caves were discovered in the 1950's.

We didn't miss hearing how various rock formations were named the Rabbit or looked like Bacon!
The caves boast some really impressive cave falls.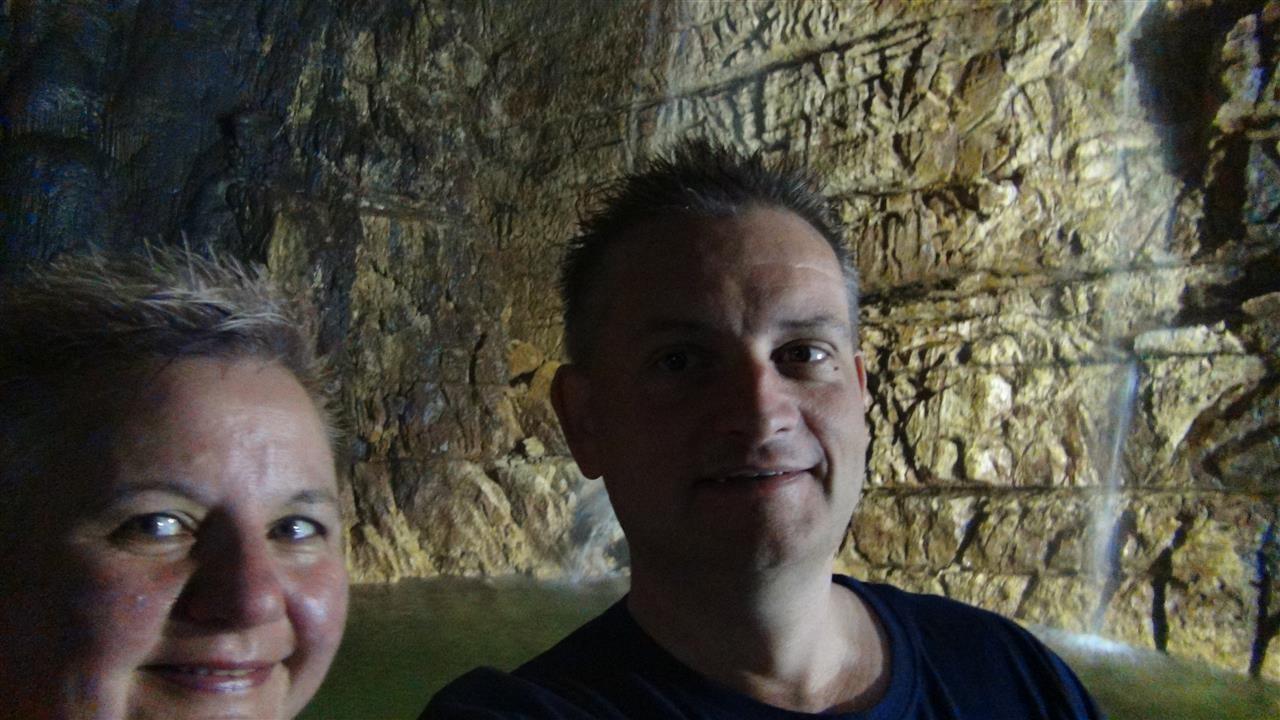 The path took us 90 m upwards towards the source of the falls.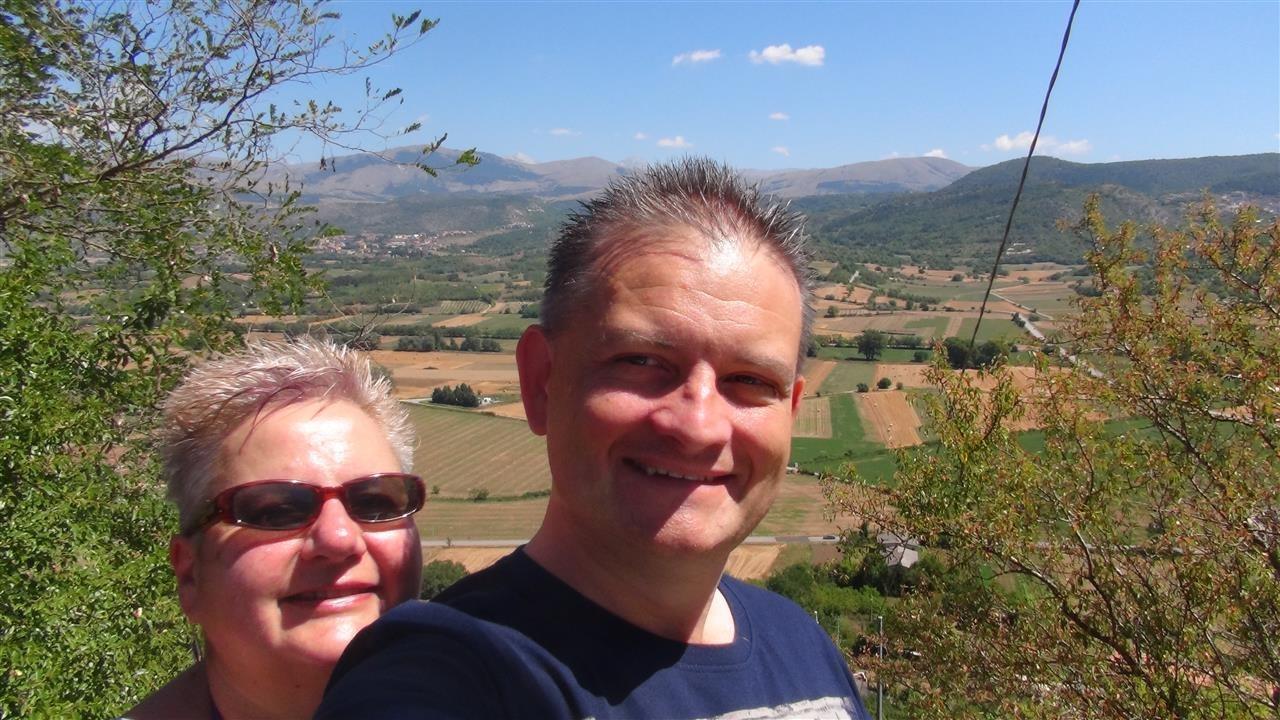 The local scenery was just as stunning as the caves.
7 gruelling hours to Rende our overnight stopping point.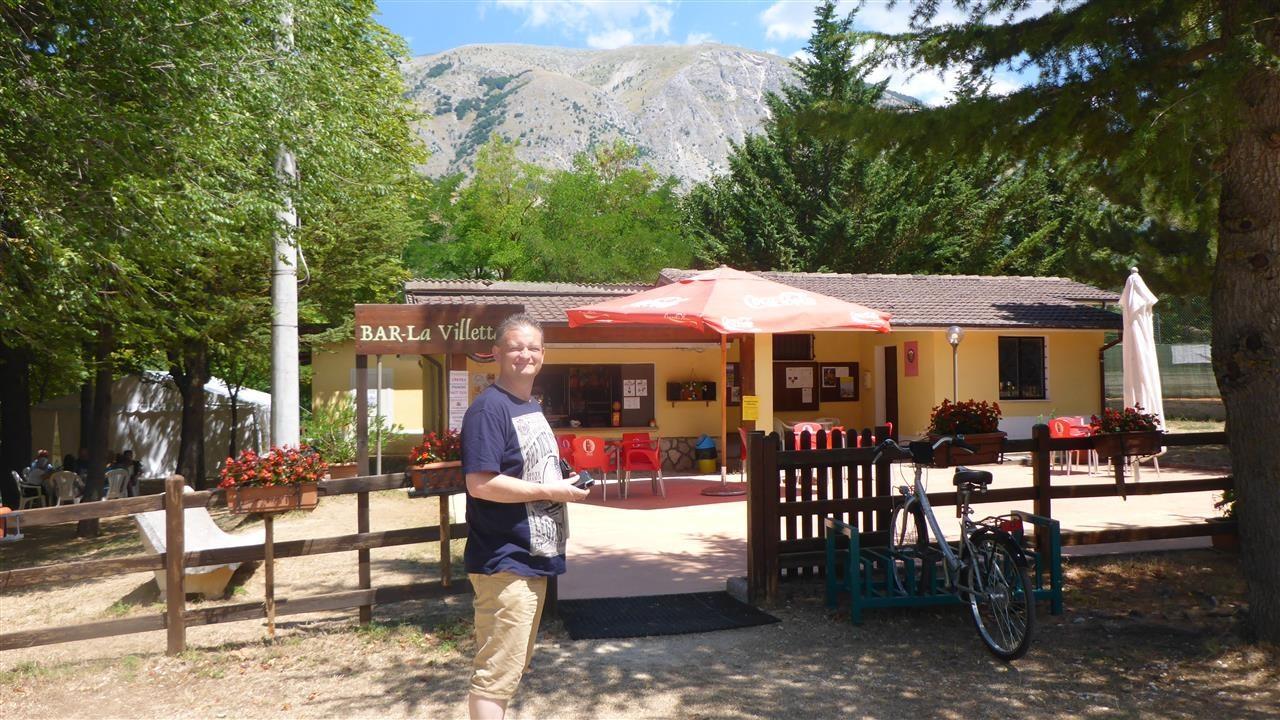 We found a wonderful mountain snack stop, where the owners daughter brought us tiny snacks while we awaited our burger.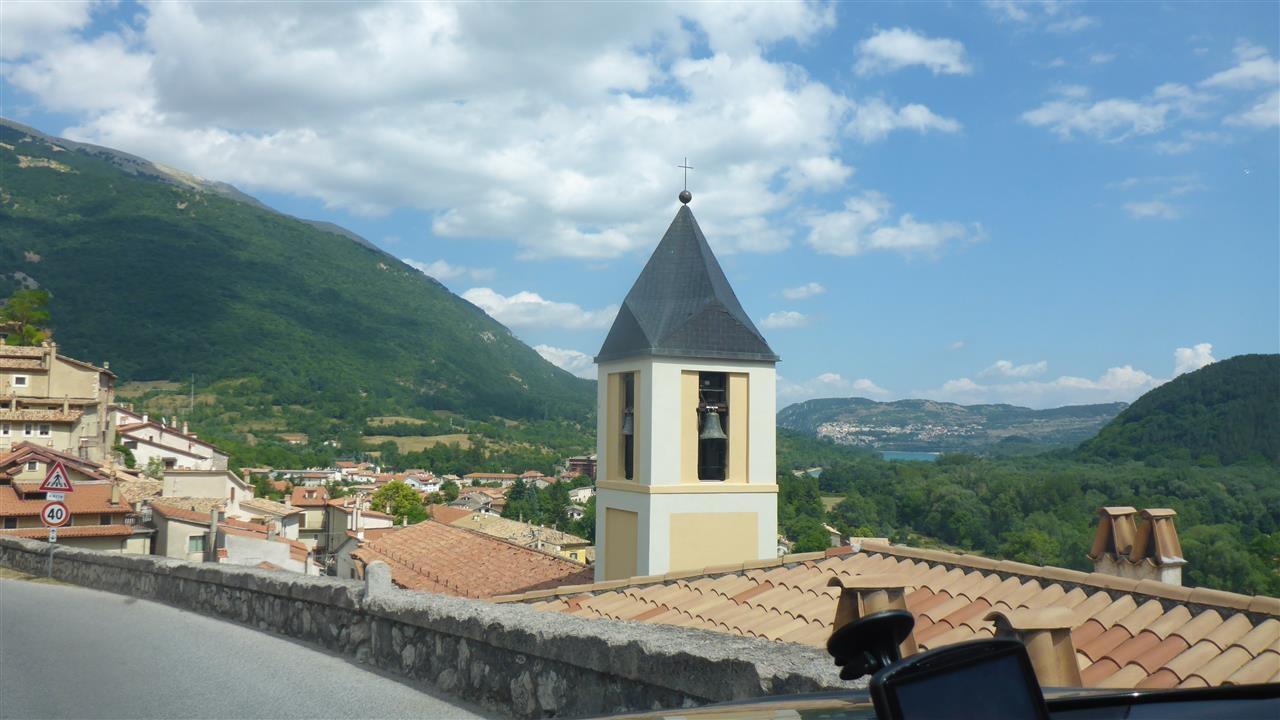 This ancient bell was tolling as folks returned from church.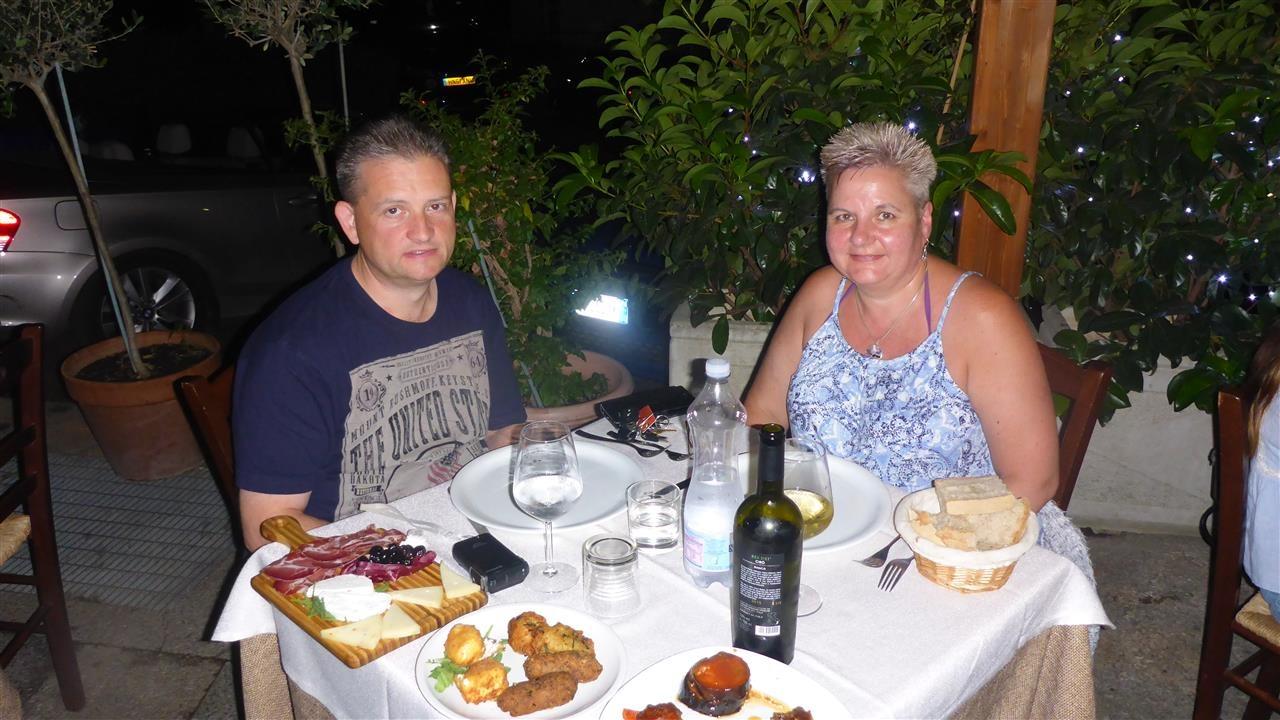 So a late arrival in Rende & Cuccino Grill, where we ordered this starter, willing to try anything , I'm currently wading through an entire bottle of mis ordered wine ( I wanted a glass! ) Hell the things I have to do!

Goodnight dear reader ( Marmit , Ian has saved you the fatty bits from his steak, hope they keep ! )

xx
Day 9
:&nbspRende to Francavilla di Sicilia and a room change (Sunday 30th July 2017)
Day 10
:&nbspDay 2 in Francavilla Mount Etna here we come (Monday 31st July 2017)
Day 11
:&nbspBusy doing nothing! (Tuesday 1st August 2017)
Day 12
:&nbspBack to the mainland. (Wednesday 2nd August 2017)
Day 13
:&nbspUp Pompeii. (Thursday 3rd August 2017)
Day 14
:&nbspThe girls are coming! (Friday 4th August 2017)
Day 15
:&nbspRoman Holiday. (Saturday 5th August 2017)
Day 16
:&nbspThe Gypsy Curse (Sunday 6th August 2017)
Day 17
:&nbspVatican ventures & Gladiators! (Monday 7th August 2017)
Day 18
:&nbspAngels & Demons (Tuesday 8th August 2017)
Day 19
:&nbspHello Pope, bye bye pixies. (Wednesday 9th August 2017)
Day 20
:&nbspArt work overload. (Thursday 10th August 2017)
Day 21
:&nbspOur own unguided tour of Florence. (Friday 11th August 2017)
Day 22
:&nbspIan leans in Pisa. (Saturday 12th August 2017)
Day 23
:&nbspSunny Sunday. (Sunday 13th August 2017)
Day 24
:&nbspGoodbye Italy, It's been one hell of a ride. (Monday 14th August 2017)
Day 25
:&nbspLong day driving...Hello Callais (Tuesday 15th August 2017)
Day 26
:&nbspThe final stretch (Wednesday 16th August 2017)