Italy 2017

Show all days on one page (a long download!)
Day 1:&nbspNo fly zone (Saturday 22nd July 2017)
Day 2:&nbspTo the old Trout (Sunday 23rd July 2017)
Day 3:&nbspFrom a chateau Chillon to the Matterhorn. (Monday 24th July 2017)
Day 4:&nbspAround the Horn! (Tuesday 25th July 2017)
Day 5:&nbspZermatt goodbyes & to Venice for a bit. (Wednesday 26th July 2017)
Day 6:&nbspBridge of Sighs. (Thursday 27th July 2017)
Day 7:&nbspOur wedding anniversary and the beach we nearly went to. (Friday 28th July 2017)
Day 8:&nbspWe woke up in Stiffe! (Saturday 29th July 2017)
Day 9:&nbspRende to Francavilla di Sicilia and a room change (Sunday 30th July 2017)
Day 10:&nbspDay 2 in Francavilla Mount Etna here we come (Monday 31st July 2017)
Day 11:&nbspBusy doing nothing! (Tuesday 1st August 2017)
Day 12:&nbspBack to the mainland. (Wednesday 2nd August 2017)
Day 13:&nbspUp Pompeii. (Thursday 3rd August 2017)

Friday 4th August 2017
DAY
14

The girls are coming!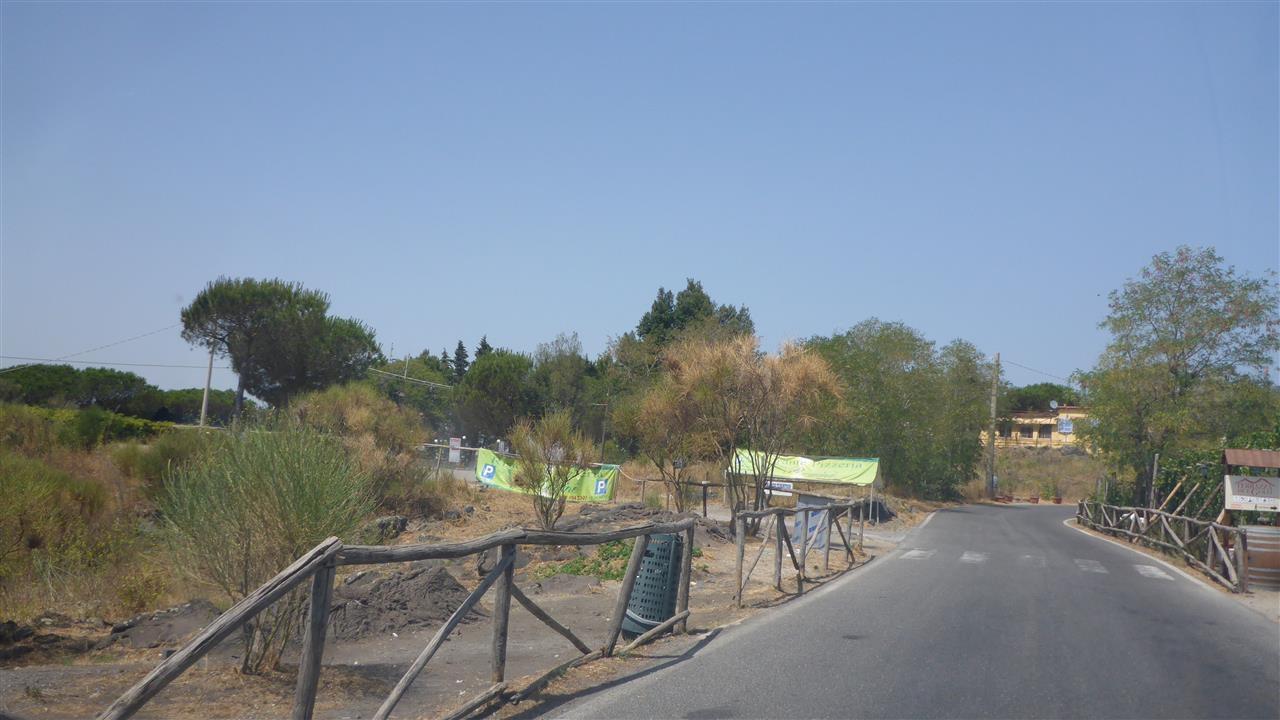 Ok truth time, yesterday afternoon we broke down right here. Our car gear shift refused to move and our brake lights failed.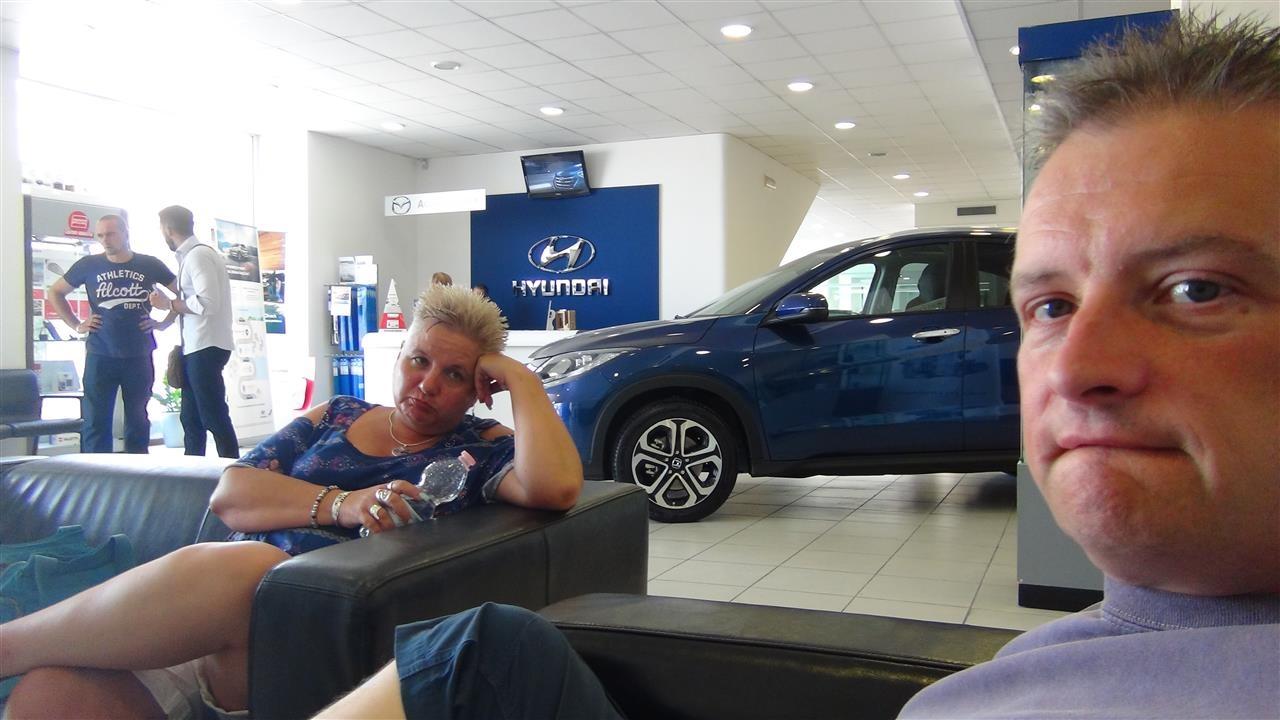 We managed to limp back to our hotel with the use of a screwdriver to enable Ian to change gear. We contacted the RAC who sent us a sad looking mechanic who's intelectual limit was to change a tyre. Our formerly frosty receptionist Esther proved to be a little Diamond, she helped translate & we sent the guy away with instructions to tow us to the Hyundai dealership at 09.30 today, rather than his local garage with unlikely access to parts.
The tow truck failed to arrive by 11 so we opted to drive ourselves, all be it rather illegally to the dealership. Once there the staff could not have been more helpful, we were quickly into diagnostics & what we feared was a broken switch ( which would be available tuesday ) turned out to be an electrical fault in the tow bar ! 5 mechanics pored over our car.

These amazing guys charged us 16 euros! we saw them high fiving each other as we drove away, highly pleased with solving our issue.
Had we stuck with the local guy we'd still be there now.
We tried again to go up vesuvious & made it to the ticket office just before the 2 hr round trip walk to the crater.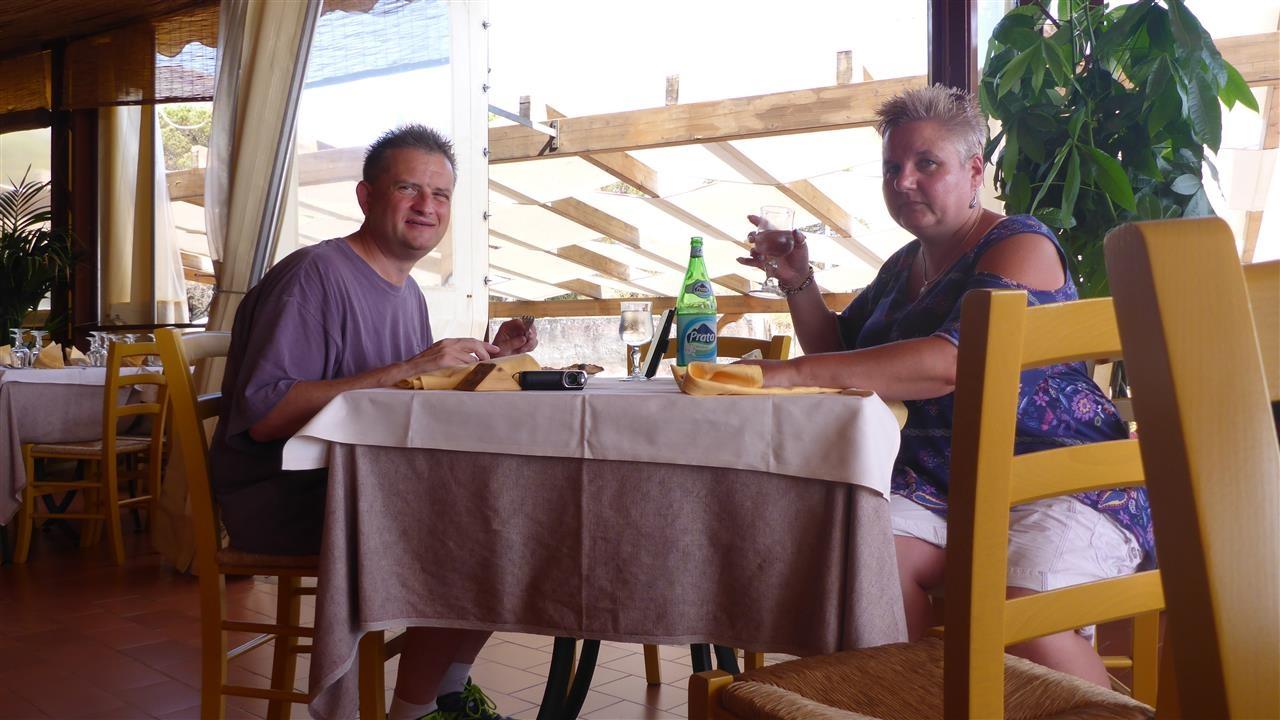 Lunch at the Kona Restaurant on the downward journey.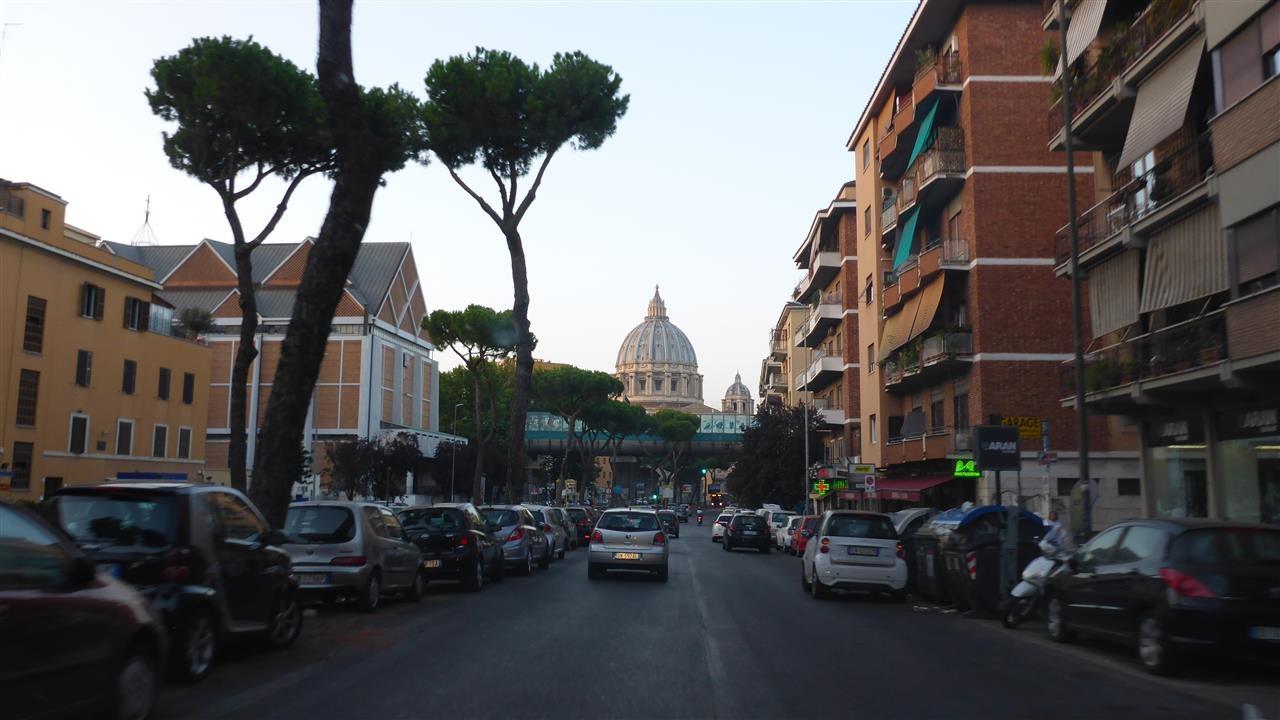 Having collected my girls from The Leonardo da Vinci airport, we headed into Rome.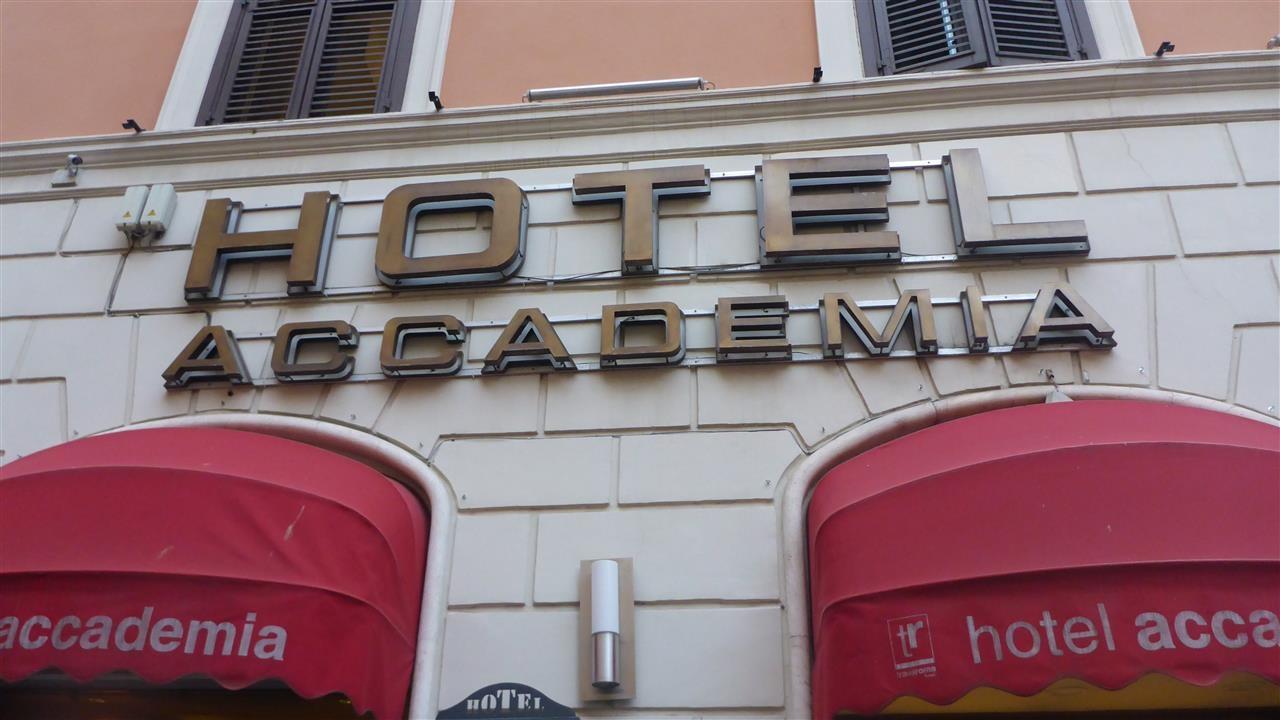 A drive through the restricted streets brings us to our hotel.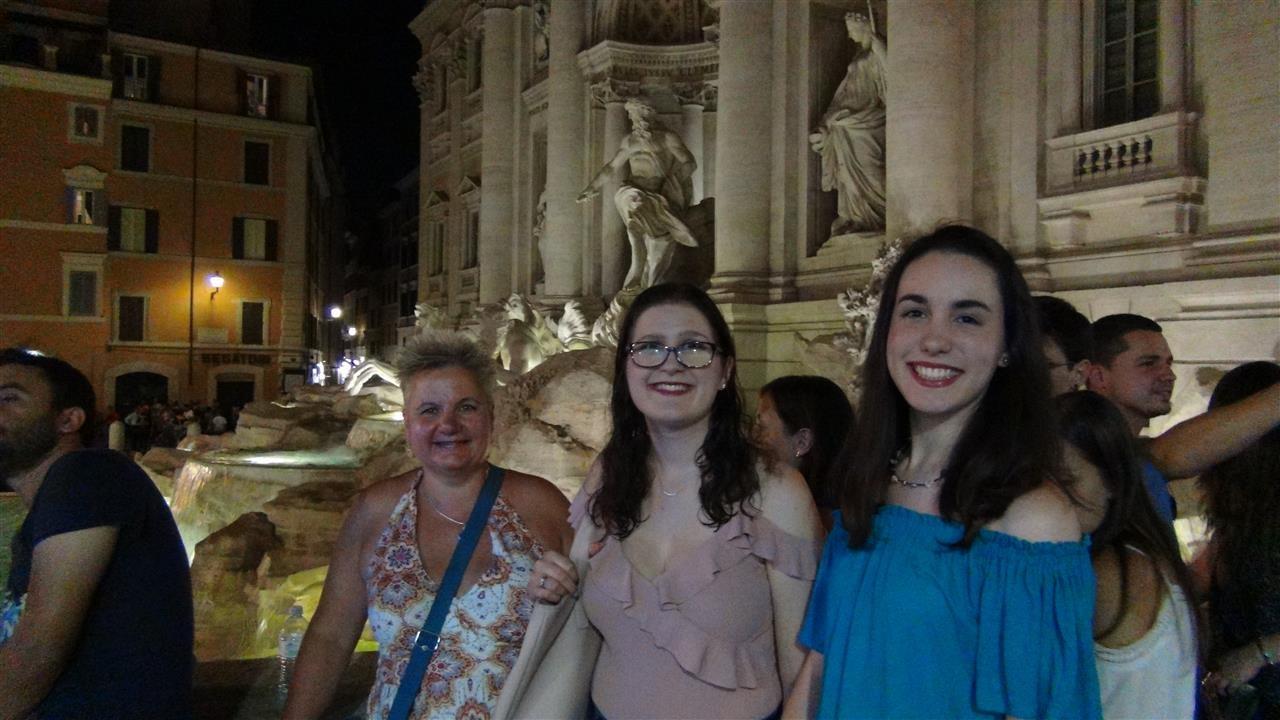 After a shower we head out to the Trevi fountain very close to our hotel.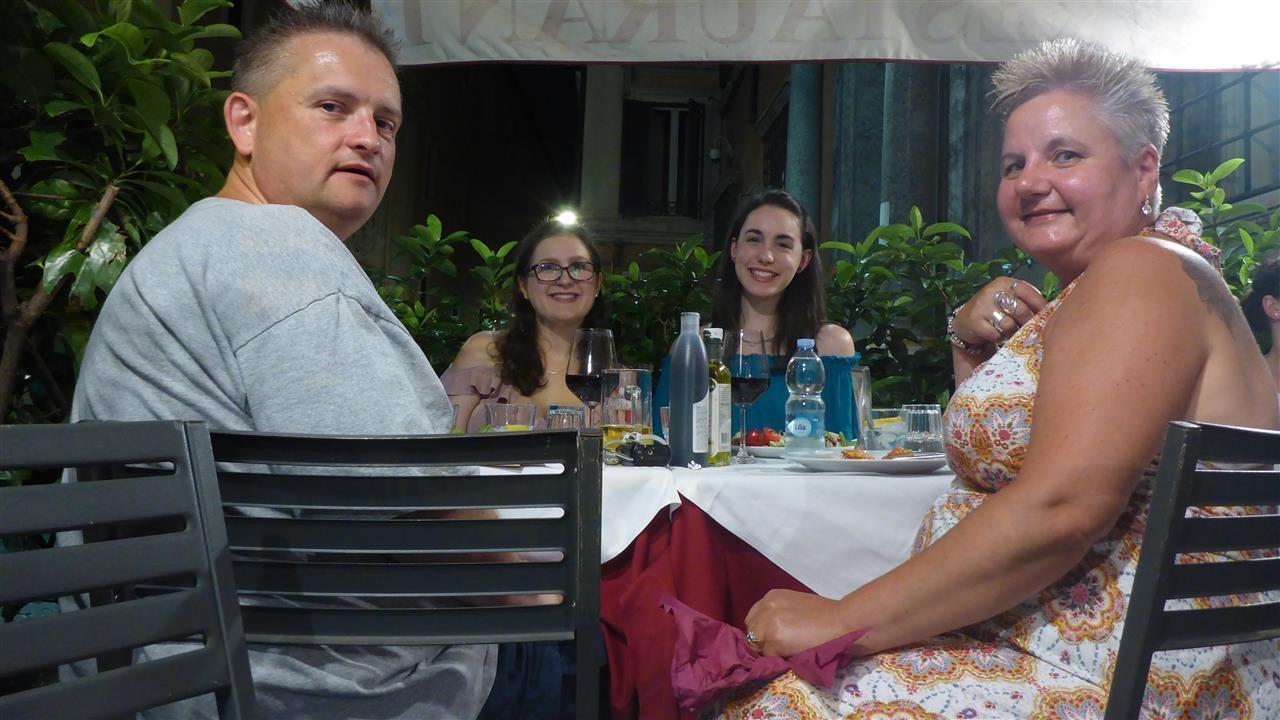 The pixies and us at dinner.

Lovely to have you here ladies..

Goodnight lovely reader xxx


Day 15:&nbspRoman Holiday. (Saturday 5th August 2017)
Day 16:&nbspThe Gypsy Curse (Sunday 6th August 2017)
Day 17:&nbspVatican ventures & Gladiators! (Monday 7th August 2017)
Day 18:&nbspAngels & Demons (Tuesday 8th August 2017)
Day 19:&nbspHello Pope, bye bye pixies. (Wednesday 9th August 2017)
Day 20:&nbspArt work overload. (Thursday 10th August 2017)
Day 21:&nbspOur own unguided tour of Florence. (Friday 11th August 2017)
Day 22:&nbspIan leans in Pisa. (Saturday 12th August 2017)
Day 23:&nbspSunny Sunday. (Sunday 13th August 2017)
Day 24:&nbspGoodbye Italy, It's been one hell of a ride. (Monday 14th August 2017)
Day 25:&nbspLong day driving...Hello Callais (Tuesday 15th August 2017)
Day 26:&nbspThe final stretch (Wednesday 16th August 2017)