Italy 2017

Show all days on one page (a long download!)
Day 1:&nbspNo fly zone (Saturday 22nd July 2017)
Day 2:&nbspTo the old Trout (Sunday 23rd July 2017)
Day 3:&nbspFrom a chateau Chillon to the Matterhorn. (Monday 24th July 2017)
Day 4:&nbspAround the Horn! (Tuesday 25th July 2017)
Day 5:&nbspZermatt goodbyes & to Venice for a bit. (Wednesday 26th July 2017)
Day 6:&nbspBridge of Sighs. (Thursday 27th July 2017)
Day 7:&nbspOur wedding anniversary and the beach we nearly went to. (Friday 28th July 2017)
Day 8:&nbspWe woke up in Stiffe! (Saturday 29th July 2017)
Day 9:&nbspRende to Francavilla di Sicilia and a room change (Sunday 30th July 2017)
Day 10:&nbspDay 2 in Francavilla Mount Etna here we come (Monday 31st July 2017)
Day 11:&nbspBusy doing nothing! (Tuesday 1st August 2017)
Day 12:&nbspBack to the mainland. (Wednesday 2nd August 2017)
Day 13:&nbspUp Pompeii. (Thursday 3rd August 2017)
Day 14:&nbspThe girls are coming! (Friday 4th August 2017)
Day 15:&nbspRoman Holiday. (Saturday 5th August 2017)
Day 16:&nbspThe Gypsy Curse (Sunday 6th August 2017)
Day 17:&nbspVatican ventures & Gladiators! (Monday 7th August 2017)
Day 18:&nbspAngels & Demons (Tuesday 8th August 2017)

Wednesday 9th August 2017
DAY
19

Hello Pope, bye bye pixies.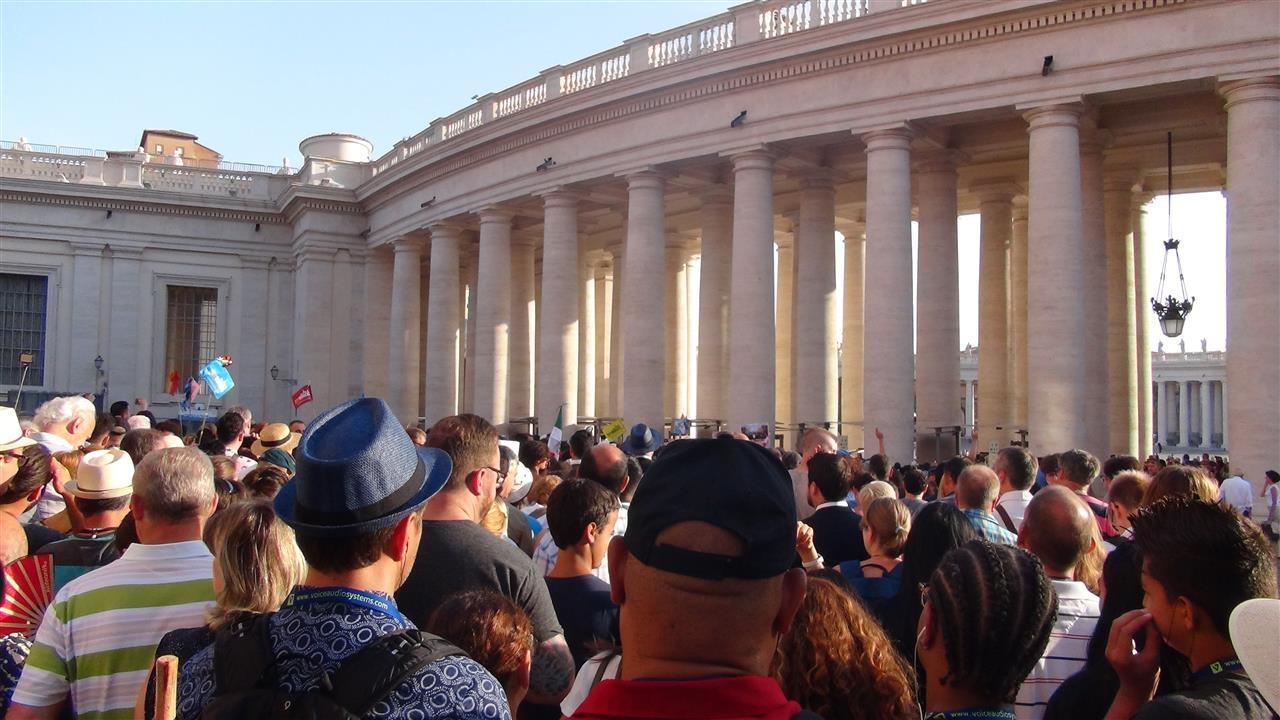 Our earliest start yet! We met our tour guide Raphaela at 07.20 and signed up, for a guided tour of a QUEUE.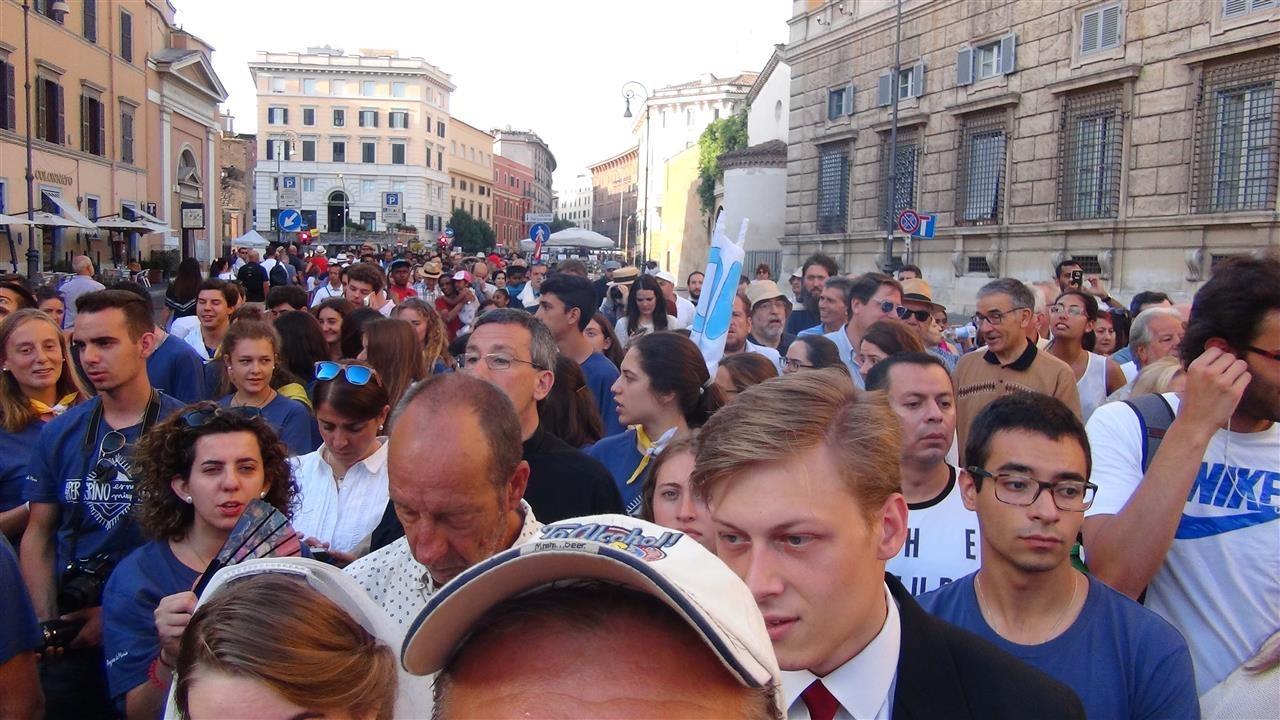 We Joined the longest queue on the planet. We walked a good third of a mile to get to the back of this enormous human hell, which could likely be observed from space.
The pavement wide mass followed the route until we got close to the security scan stations, then it spead across the wide piazza.
The painfully slow pace, reduced to a crawl with elbowing and pushing, even the nuns & clergy were trying to jump the queues. Brides & grooms there to have their marriages blessed, in their finery were not given an easier route.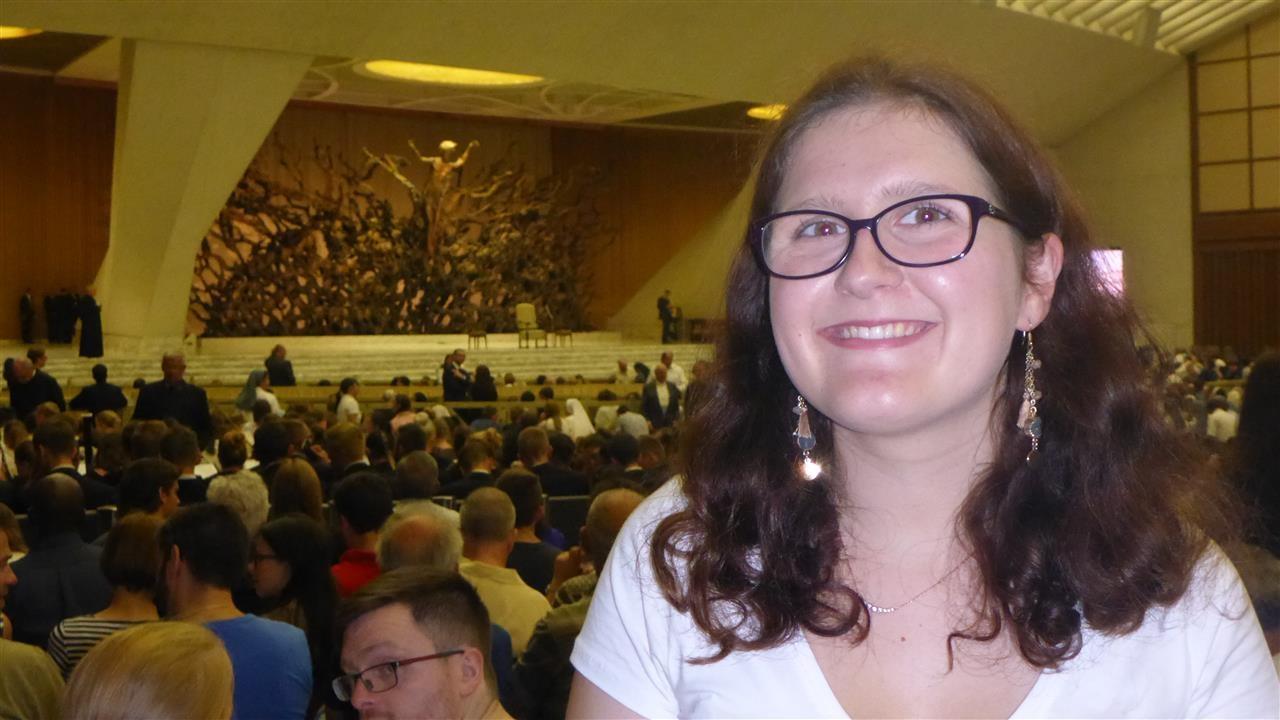 We were lucky enough to be not too far from the front, behind the chior.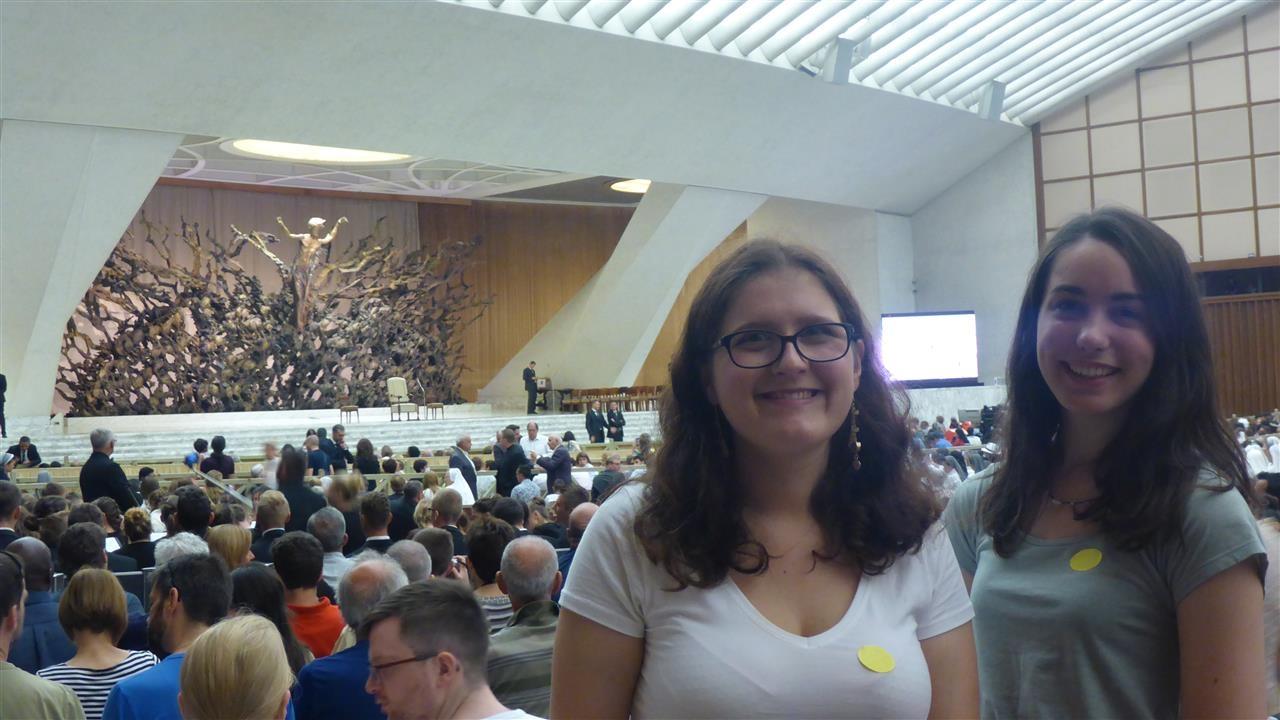 The auditorium can seat 5000, an optional 1000 can be crammed in, perhaps standing. We were glad for a seat & to be spared the blistering sun.
The Pope was having private audiances prior to meeting us..At 09.30 the audiance erupted, we couldn't see much from our vantage point.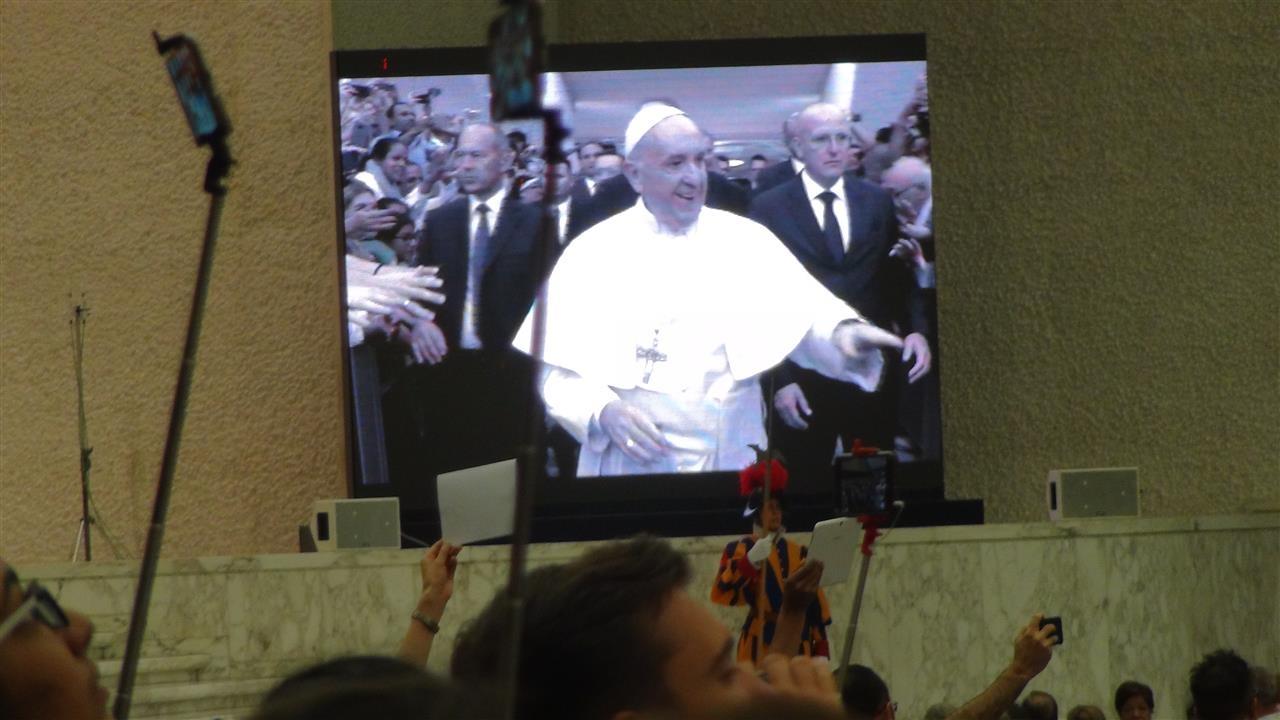 The big screens showed the pontif approaching the building via St Peters square.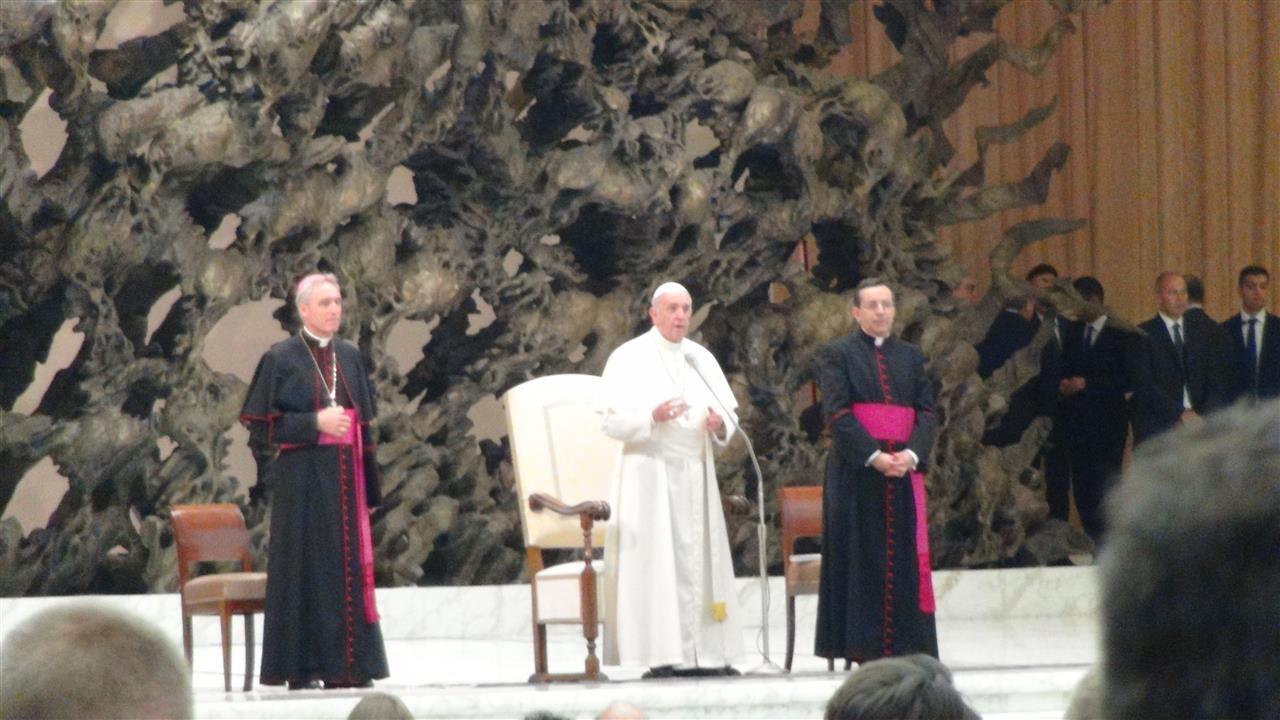 The pope gave an address after he was welcomed in, by the cardinals.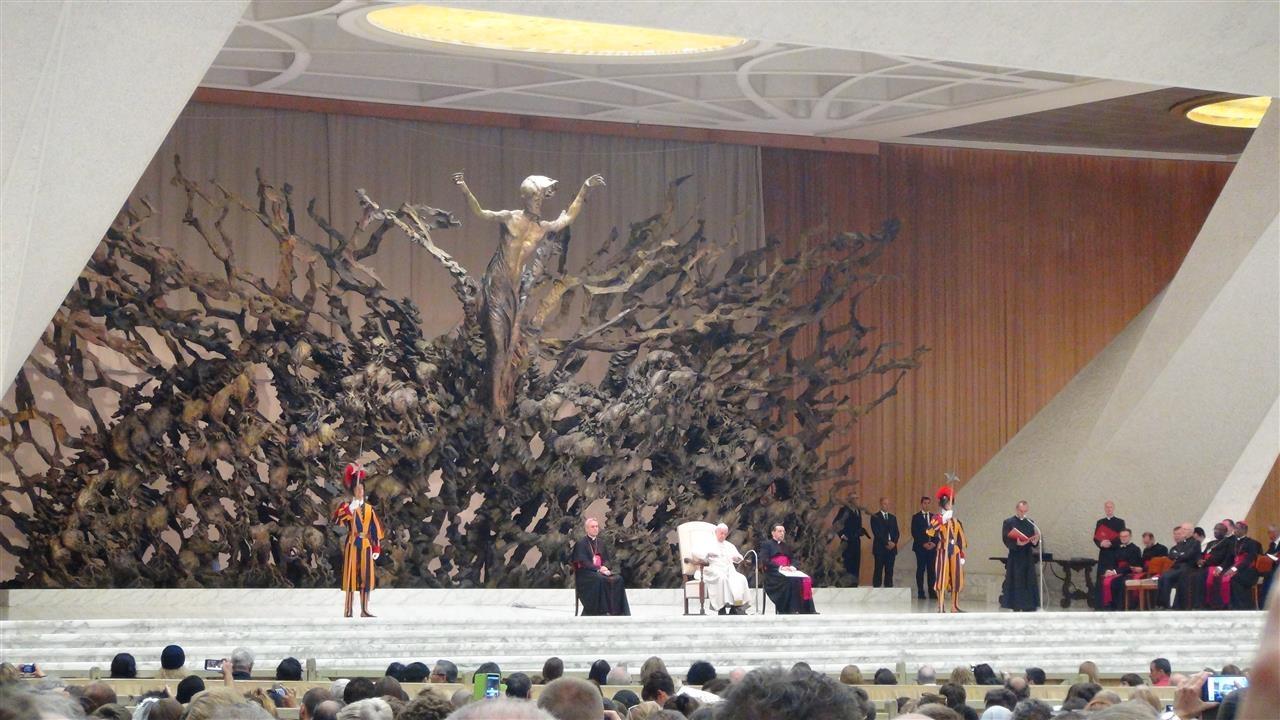 The address was based on a passage by St Luke regarding forgiveness.
Both the reading & the popes address were repeated in the 6 major languages represented in the auditorium, this proved to be a slow bussiness, interupted by hymns & finally we were all blessed.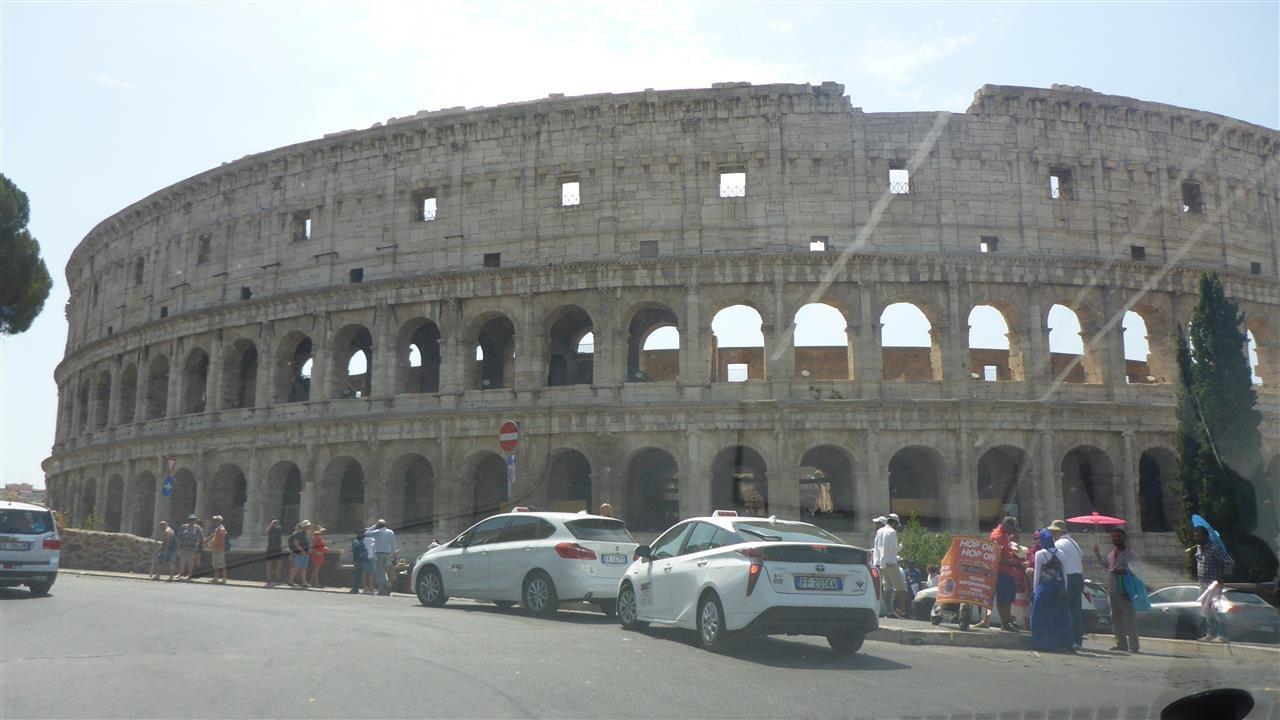 Finally a good pic of the Colosseum as we say goodbye to Rome.
Off to the airport to deliver our beautiful girls, a sad farewell..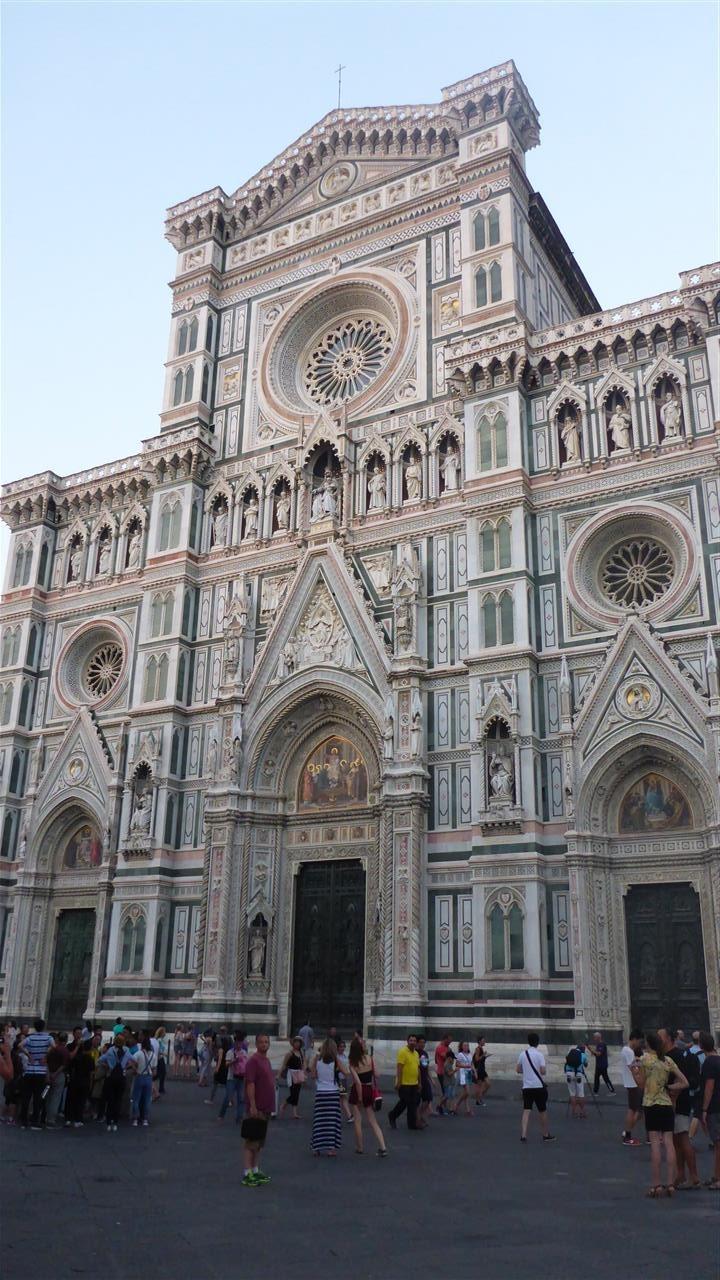 And welcome to Florence and our Duomo view room.
A great little Italian restaurant for anti pasti & Ians Pizza, my tuna salad was what it said on the box..

Goodnight dear reader..The pixies are back safe in the UK we have just heared & have George the worlds most interesting taxi driver for company !


Day 20:&nbspArt work overload. (Thursday 10th August 2017)
Day 21:&nbspOur own unguided tour of Florence. (Friday 11th August 2017)
Day 22:&nbspIan leans in Pisa. (Saturday 12th August 2017)
Day 23:&nbspSunny Sunday. (Sunday 13th August 2017)
Day 24:&nbspGoodbye Italy, It's been one hell of a ride. (Monday 14th August 2017)
Day 25:&nbspLong day driving...Hello Callais (Tuesday 15th August 2017)
Day 26:&nbspThe final stretch (Wednesday 16th August 2017)