Italy 2017

Show all days on one page (a long download!)
Day 1:&nbspNo fly zone (Saturday 22nd July 2017)
Day 2:&nbspTo the old Trout (Sunday 23rd July 2017)
Day 3:&nbspFrom a chateau Chillon to the Matterhorn. (Monday 24th July 2017)
Day 4:&nbspAround the Horn! (Tuesday 25th July 2017)
Day 5:&nbspZermatt goodbyes & to Venice for a bit. (Wednesday 26th July 2017)
Day 6:&nbspBridge of Sighs. (Thursday 27th July 2017)
Day 7:&nbspOur wedding anniversary and the beach we nearly went to. (Friday 28th July 2017)
Day 8:&nbspWe woke up in Stiffe! (Saturday 29th July 2017)

Sunday 30th July 2017
DAY
9

Rende to Francavilla di Sicilia and a room change
The unappetizing Rende with its Street corner rent boys ( men ) & dumpster diving homeless, boasts the nicest room at the cheapest price. The strictly come dancing fest looks to be continuing today with workshops & lessons.. sooooo tempted.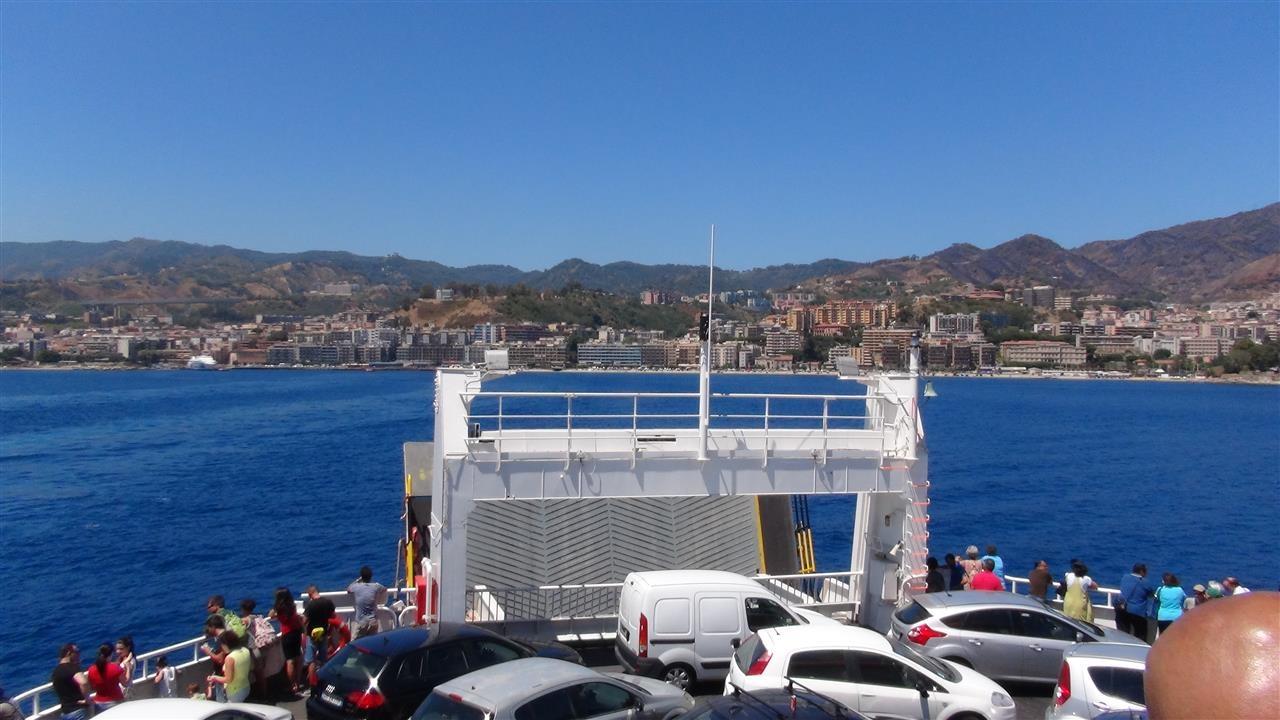 Just a couple of hours up the road we encounter our Ferry to Sicilia ! robbed of 2 euros by a local chancer who helped us " validate " our ticket.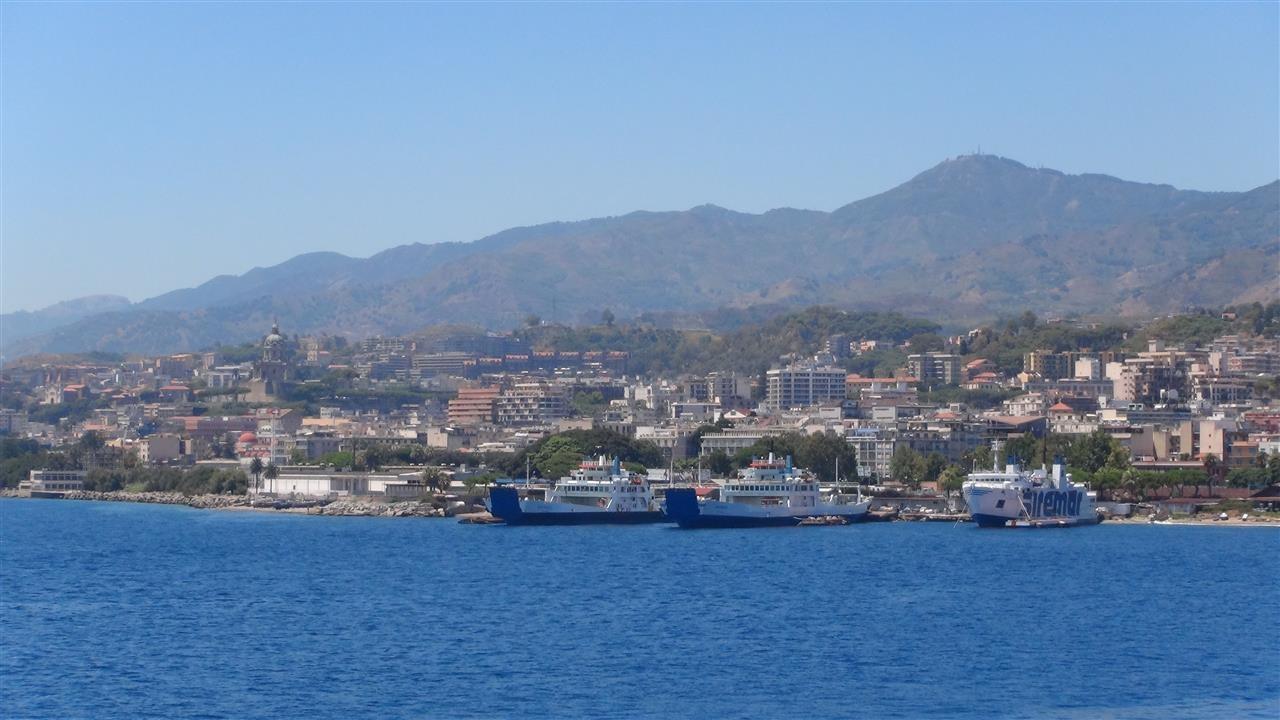 Next stop Sicilly, a scenic voyage ending in the port town which resembled Leigh Park.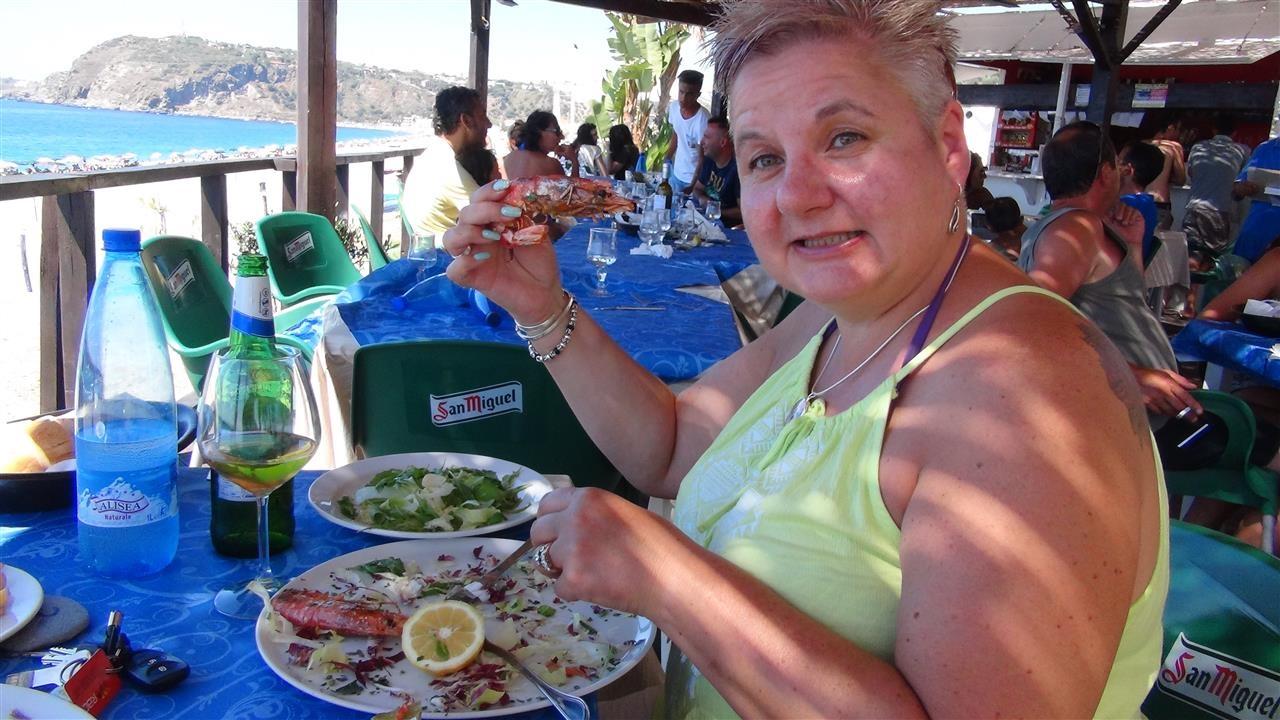 Next stop Ians carefully planned beach stop..Another Google cock up brings us to a cliff walk down to a rocky outcrop.
Maureen found us a much better option on the main prom, we took a seat in the beachside restaurant & eventually our fishy meals arrived. The prawns duelled til the death!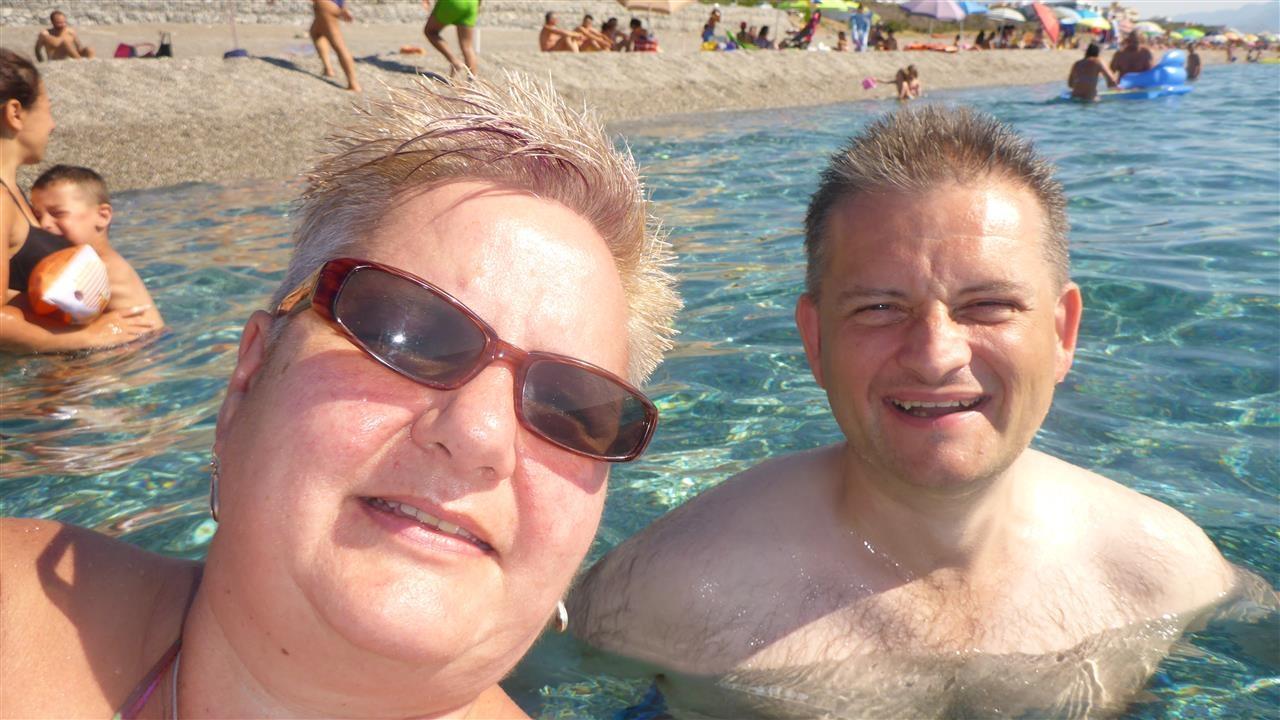 Despite the extra prawn weight, we took a dip in the beautiful clear ocean, tiny polished stones instead of sand .. bliss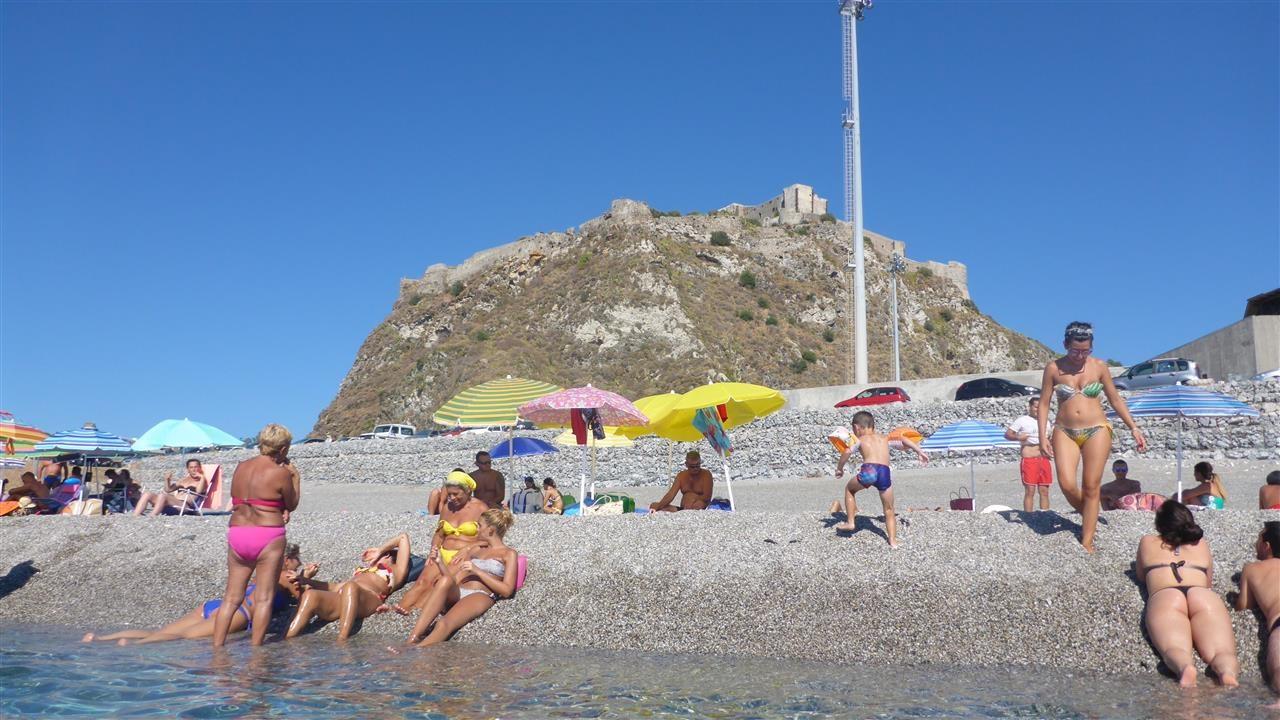 Above us the local castle, we spent a little too long enjoying the gentle waves.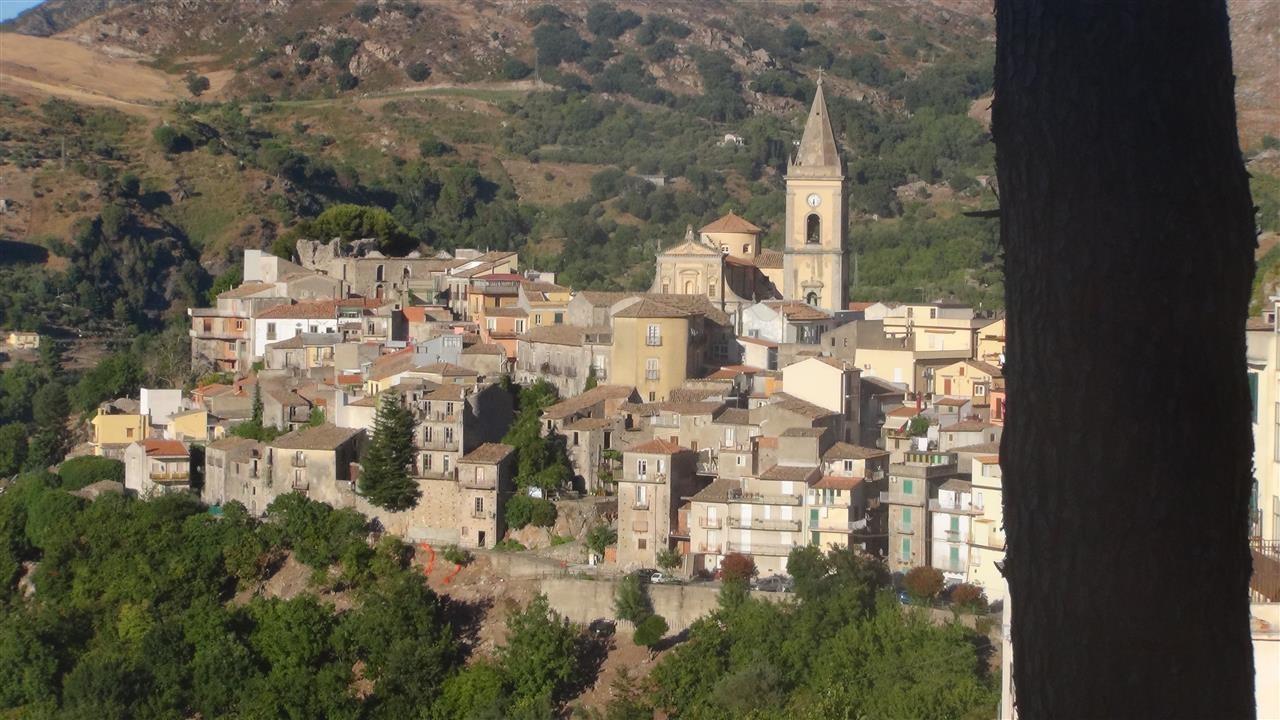 Another gruelling 2 hours to our final destination.
Our first view of the Mighty Mt Etna, she breathes smoke !
Our first room The "deluxe" suite did not meet with my exacting approval, I wasn't keen on the non working fridge or hand daubed decoration on our wardrobes or the X rated bathroom pic.
This is room mark 2 a bit more modern & generic.
Thank you to Miss Hollie for our Prosecco, glasses supplied by the hotel, our anniversary mark 2 as well xxxxx.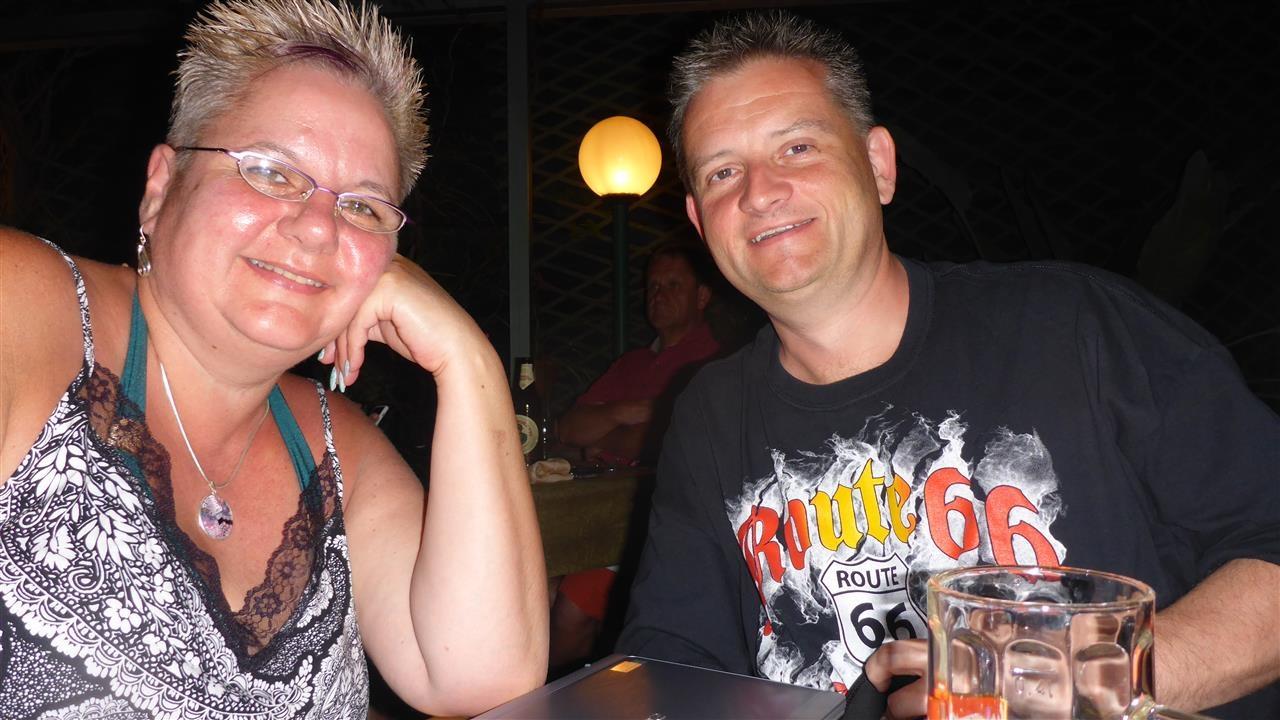 Dinner in our hotel, Ian enjoyed his Pizza Etna & his Birra Moretti..He's a bit squiffy after the prosecco & is talking crap as usual.

We are off to chill in our room minus the Xrated paintings.

Goodnight dear reader..til next time xx


Day 10:&nbspDay 2 in Francavilla Mount Etna here we come (Monday 31st July 2017)
Day 11:&nbspBusy doing nothing! (Tuesday 1st August 2017)
Day 12:&nbspBack to the mainland. (Wednesday 2nd August 2017)
Day 13:&nbspUp Pompeii. (Thursday 3rd August 2017)
Day 14:&nbspThe girls are coming! (Friday 4th August 2017)
Day 15:&nbspRoman Holiday. (Saturday 5th August 2017)
Day 16:&nbspThe Gypsy Curse (Sunday 6th August 2017)
Day 17:&nbspVatican ventures & Gladiators! (Monday 7th August 2017)
Day 18:&nbspAngels & Demons (Tuesday 8th August 2017)
Day 19:&nbspHello Pope, bye bye pixies. (Wednesday 9th August 2017)
Day 20:&nbspArt work overload. (Thursday 10th August 2017)
Day 21:&nbspOur own unguided tour of Florence. (Friday 11th August 2017)
Day 22:&nbspIan leans in Pisa. (Saturday 12th August 2017)
Day 23:&nbspSunny Sunday. (Sunday 13th August 2017)
Day 24:&nbspGoodbye Italy, It's been one hell of a ride. (Monday 14th August 2017)
Day 25:&nbspLong day driving...Hello Callais (Tuesday 15th August 2017)
Day 26:&nbspThe final stretch (Wednesday 16th August 2017)