Italy 2017

Show all days on one page (a long download!)
Day 1:&nbspNo fly zone (Saturday 22nd July 2017)
Day 2:&nbspTo the old Trout (Sunday 23rd July 2017)
Day 3:&nbspFrom a chateau Chillon to the Matterhorn. (Monday 24th July 2017)
Day 4:&nbspAround the Horn! (Tuesday 25th July 2017)
Day 5:&nbspZermatt goodbyes & to Venice for a bit. (Wednesday 26th July 2017)
Day 6:&nbspBridge of Sighs. (Thursday 27th July 2017)
Day 7:&nbspOur wedding anniversary and the beach we nearly went to. (Friday 28th July 2017)
Day 8:&nbspWe woke up in Stiffe! (Saturday 29th July 2017)
Day 9:&nbspRende to Francavilla di Sicilia and a room change (Sunday 30th July 2017)
Day 10:&nbspDay 2 in Francavilla Mount Etna here we come (Monday 31st July 2017)
Day 11:&nbspBusy doing nothing! (Tuesday 1st August 2017)
Day 12:&nbspBack to the mainland. (Wednesday 2nd August 2017)
Day 13:&nbspUp Pompeii. (Thursday 3rd August 2017)
Day 14:&nbspThe girls are coming! (Friday 4th August 2017)
Day 15:&nbspRoman Holiday. (Saturday 5th August 2017)
Day 16:&nbspThe Gypsy Curse (Sunday 6th August 2017)
Day 17:&nbspVatican ventures & Gladiators! (Monday 7th August 2017)
Day 18:&nbspAngels & Demons (Tuesday 8th August 2017)
Day 19:&nbspHello Pope, bye bye pixies. (Wednesday 9th August 2017)
Day 20:&nbspArt work overload. (Thursday 10th August 2017)
Day 21:&nbspOur own unguided tour of Florence. (Friday 11th August 2017)

Saturday 12th August 2017
DAY
22

Ian leans in Pisa.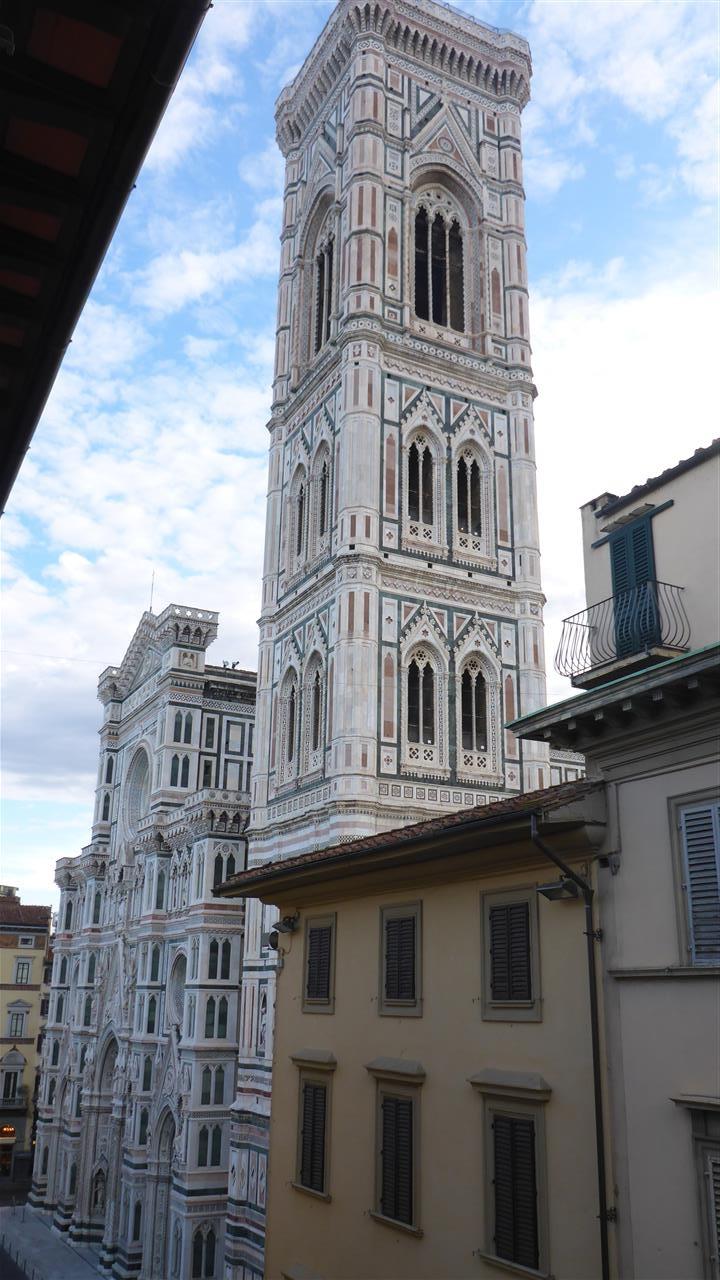 Time to leave beautiful Florence, the view from our room the Duomo.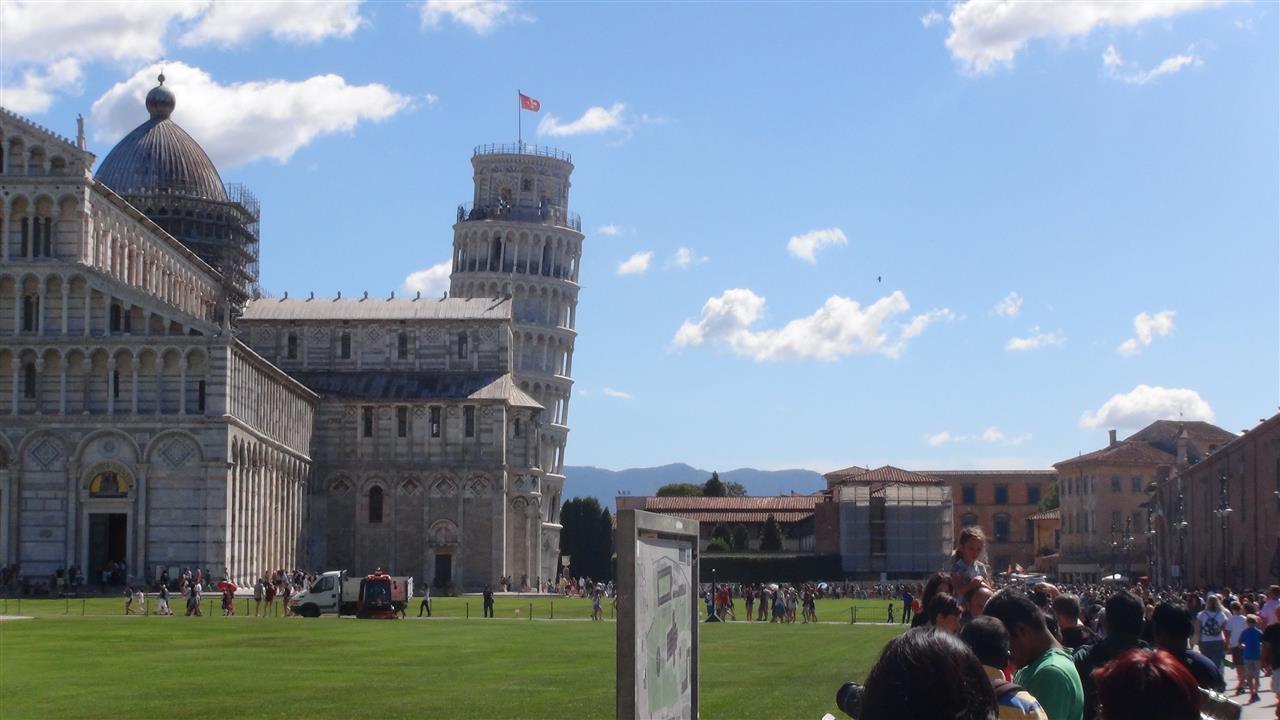 Looks like Larry & Barry have been over here constructing towers.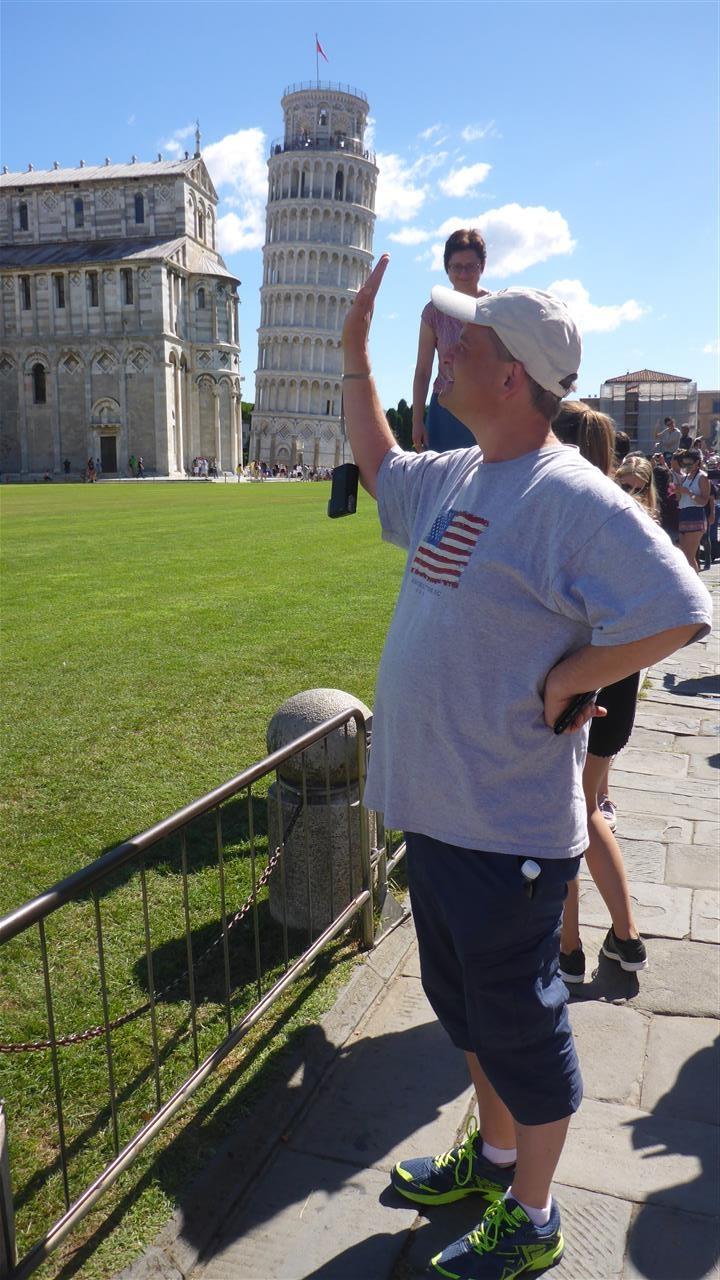 Ian tries to shore up this wonky structure.
Some " must have" tower facts.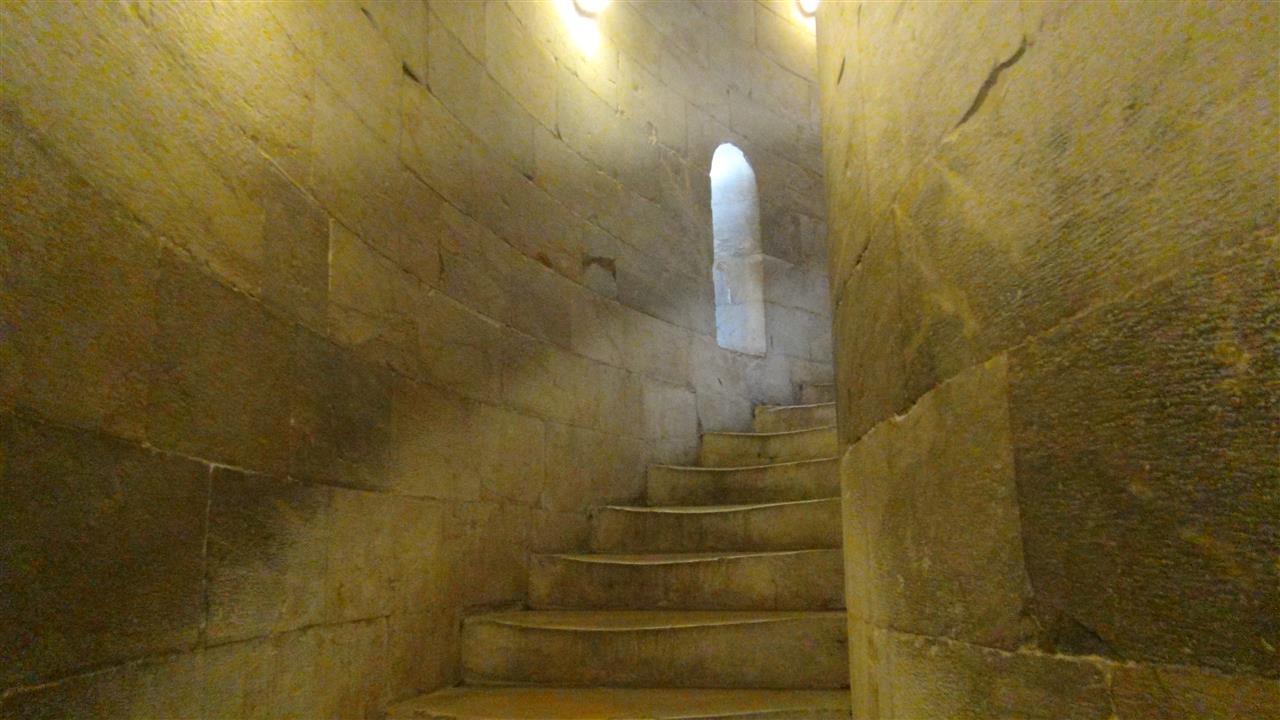 Ian took the opportunity to walk to the top of this iconic building.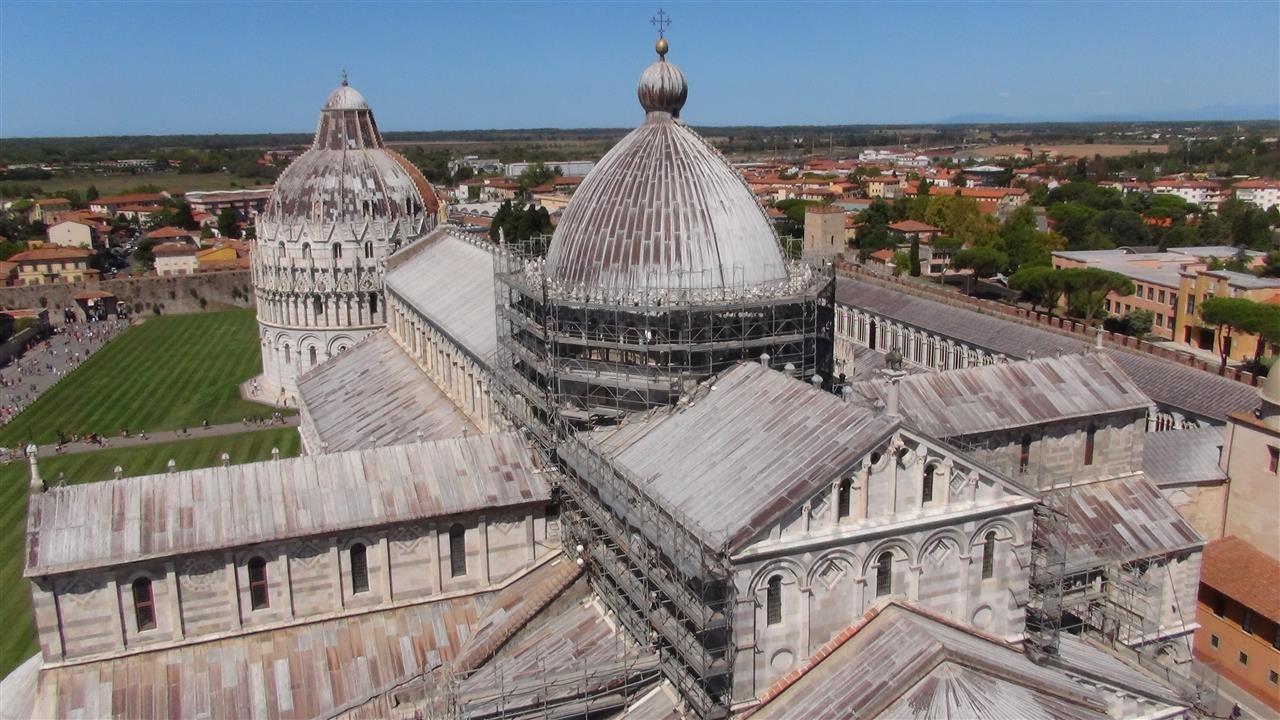 For some pretty impressive views across the area.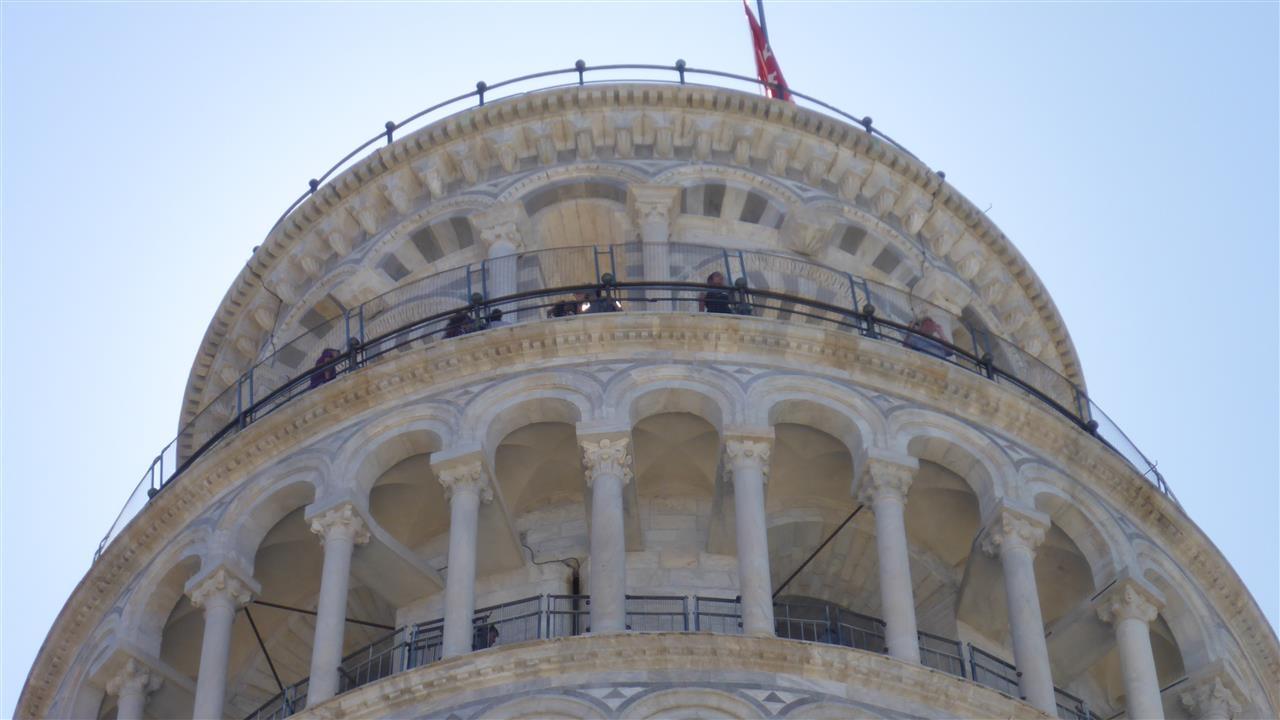 This is me looking at him, looking at me!
The tower remains almost upright, dispite Ians assault!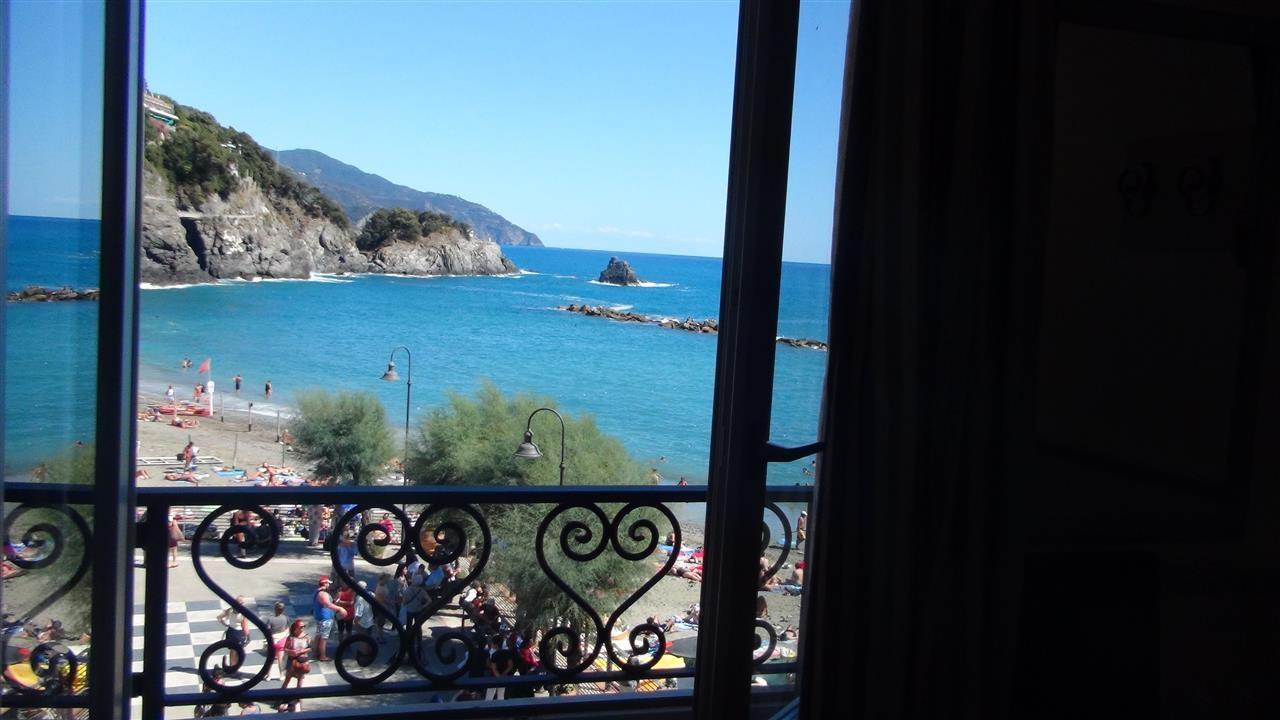 Well this was worth the drive! Our room at the Pasquale Hotel.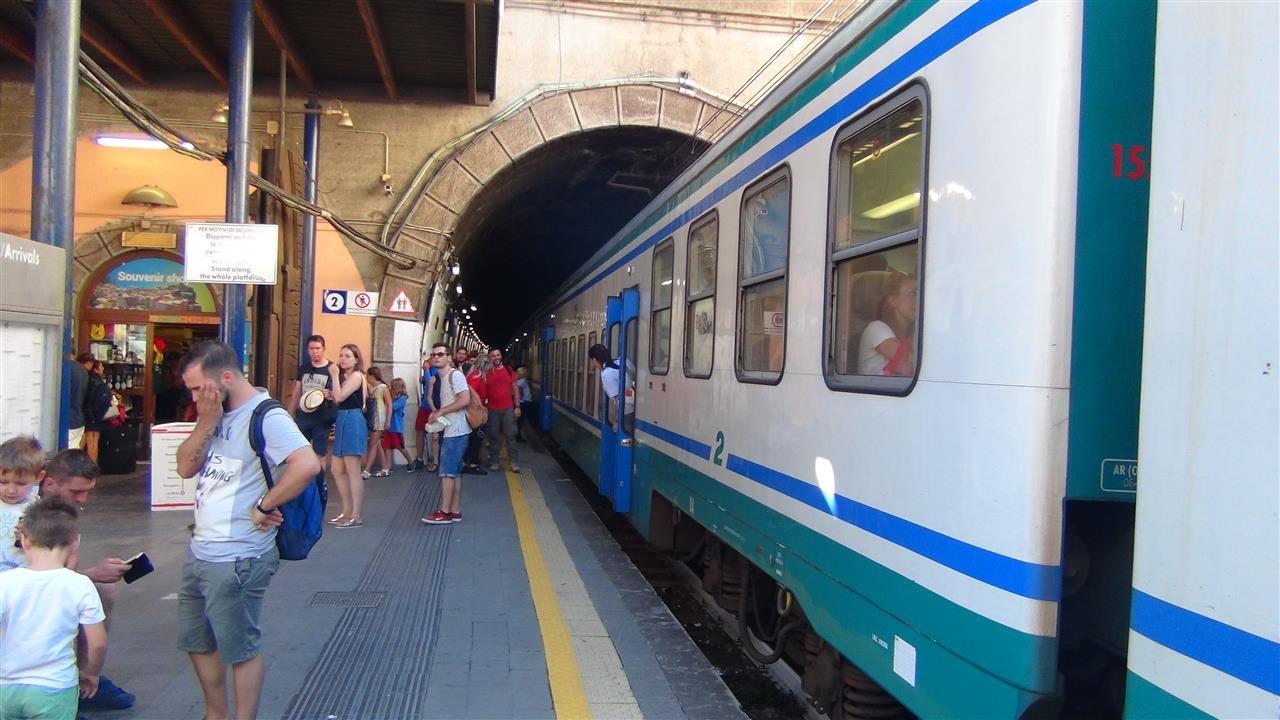 There is a 1.8 mile hike between Montarossa & Vernazza, we took the train in order to walk back, this confusing station, made it very difficult to work out which train to take.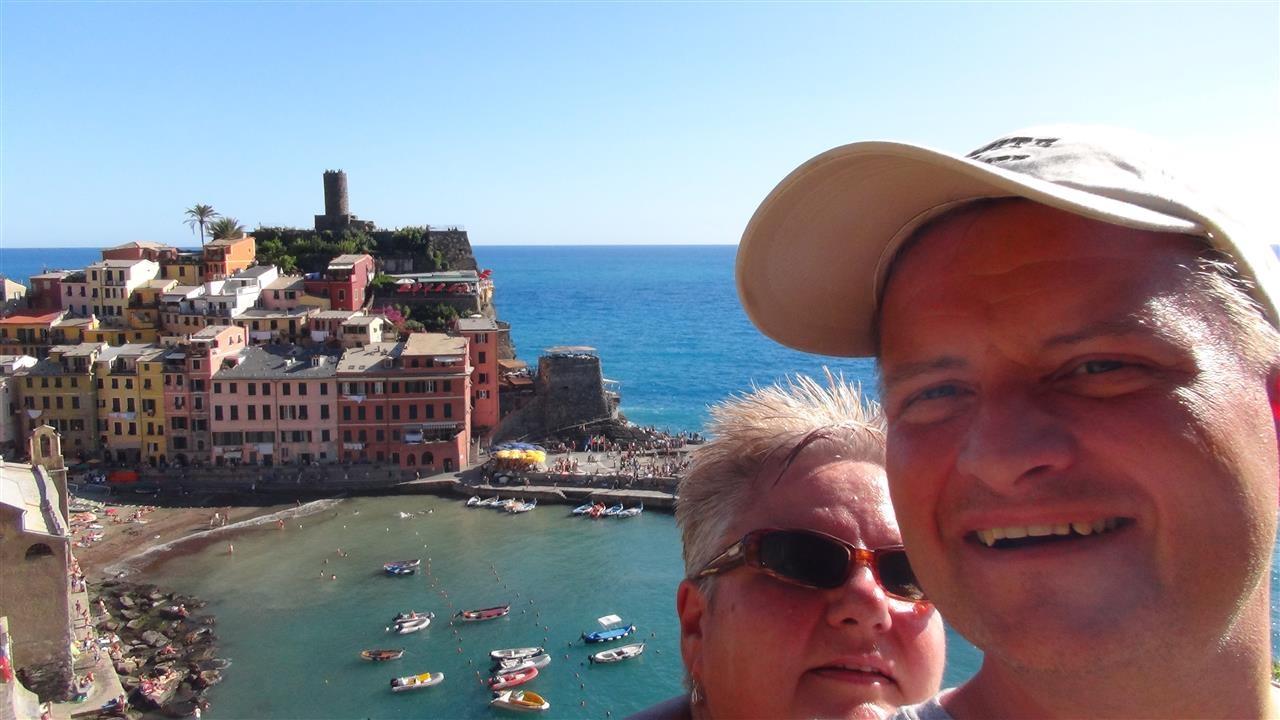 The uphill nature of this walk, soon became clear as fit & seasoned hikers passed us.
Ian found a pussy cat sanctuary, well stocked with food & shelters!
The views may well have been stunning, but lets be clear, I hated every moment of this uphill endurance challenge.
2 hrs & 10 minutes of torture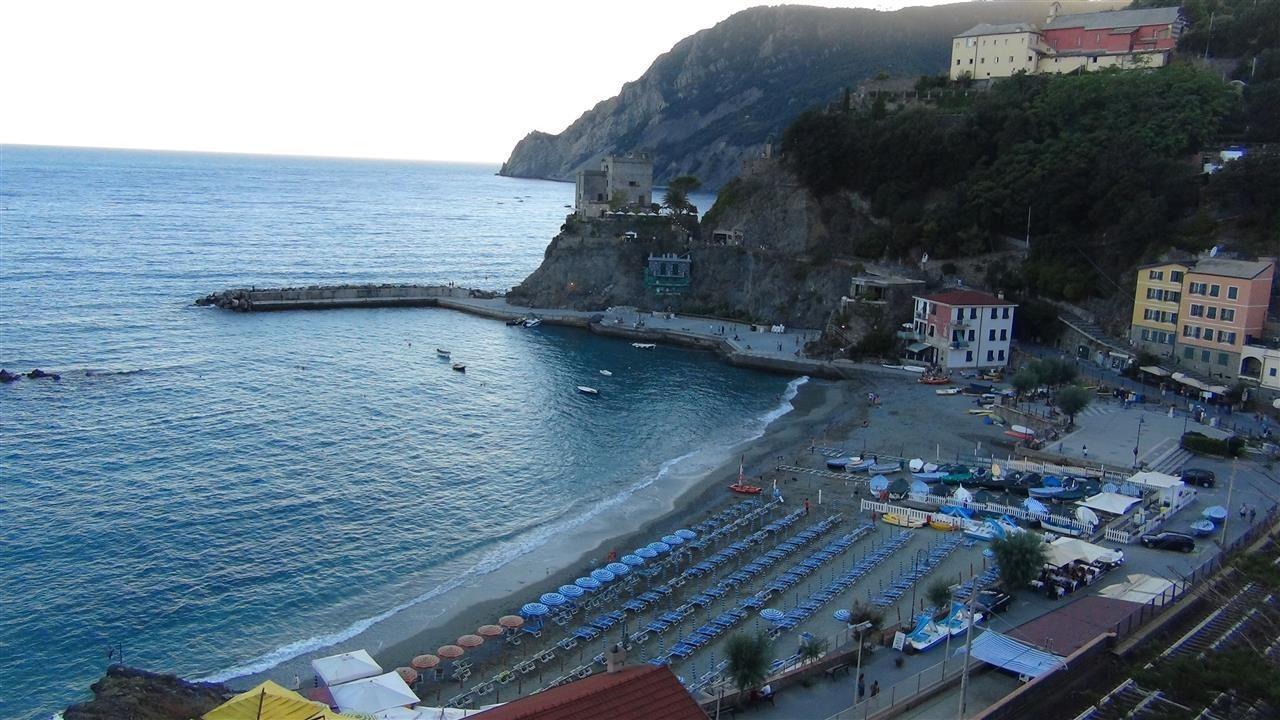 As our village come into sight, we still had legions of rough pebbley stairs to decend..Much of this hike was outrageously unsafe, crumbling paths, no handrails, paths the widths of the top of someones garden wall.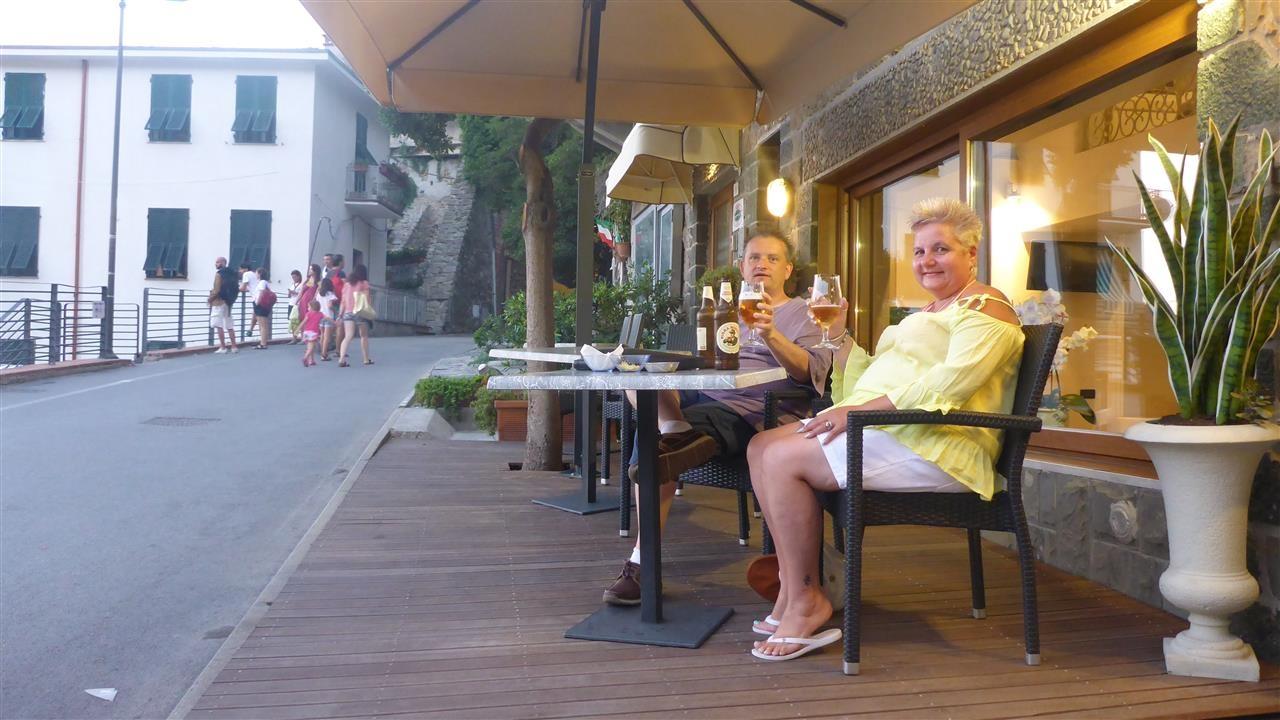 A shower & a beer..Oh yes!
Dinner at Pae Veciu..A short stroll from our lovely hotel, Bear had a burger , me Gnocci with shrimp..Yum

Goodnight dear reader xxx


Day 23:&nbspSunny Sunday. (Sunday 13th August 2017)
Day 24:&nbspGoodbye Italy, It's been one hell of a ride. (Monday 14th August 2017)
Day 25:&nbspLong day driving...Hello Callais (Tuesday 15th August 2017)
Day 26:&nbspThe final stretch (Wednesday 16th August 2017)