Italy 2017

Show all days on one page (a long download!)
Day 1:&nbspNo fly zone (Saturday 22nd July 2017)
Day 2:&nbspTo the old Trout (Sunday 23rd July 2017)
Day 3:&nbspFrom a chateau Chillon to the Matterhorn. (Monday 24th July 2017)
Day 4:&nbspAround the Horn! (Tuesday 25th July 2017)
Day 5:&nbspZermatt goodbyes & to Venice for a bit. (Wednesday 26th July 2017)

Thursday 27th July 2017
DAY
6

Bridge of Sighs.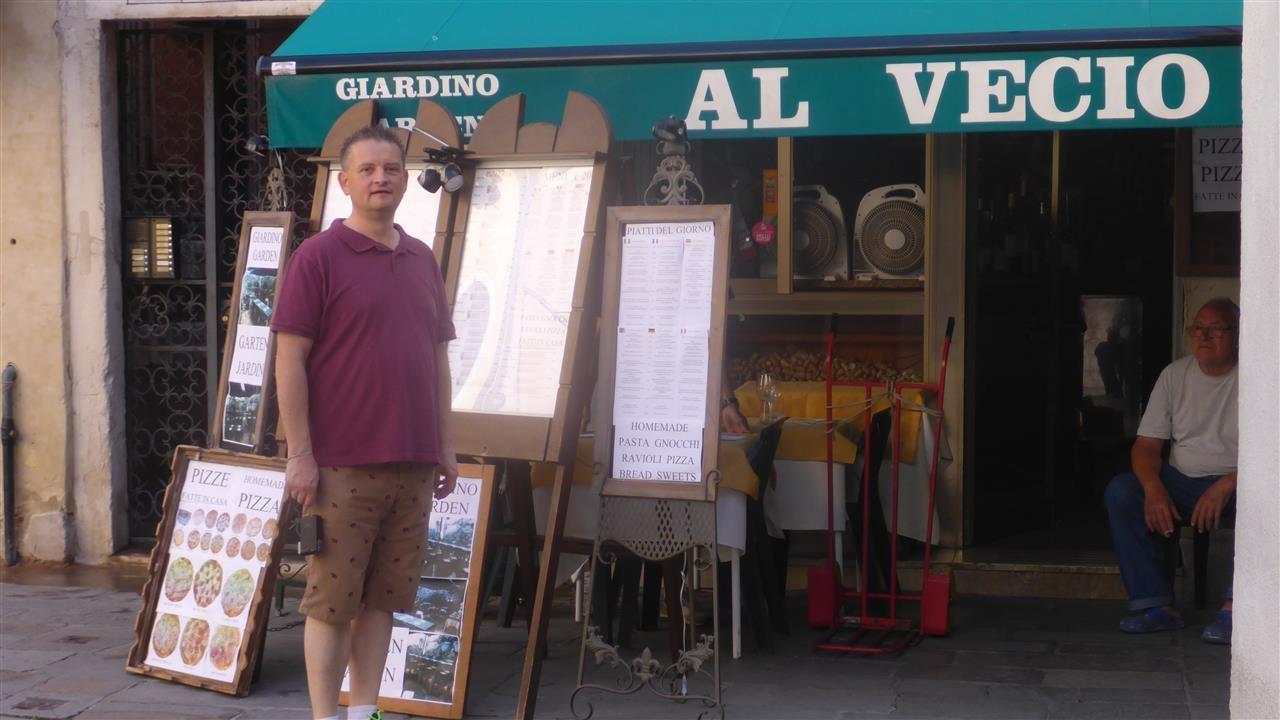 My Mate Al Vecio has arrived !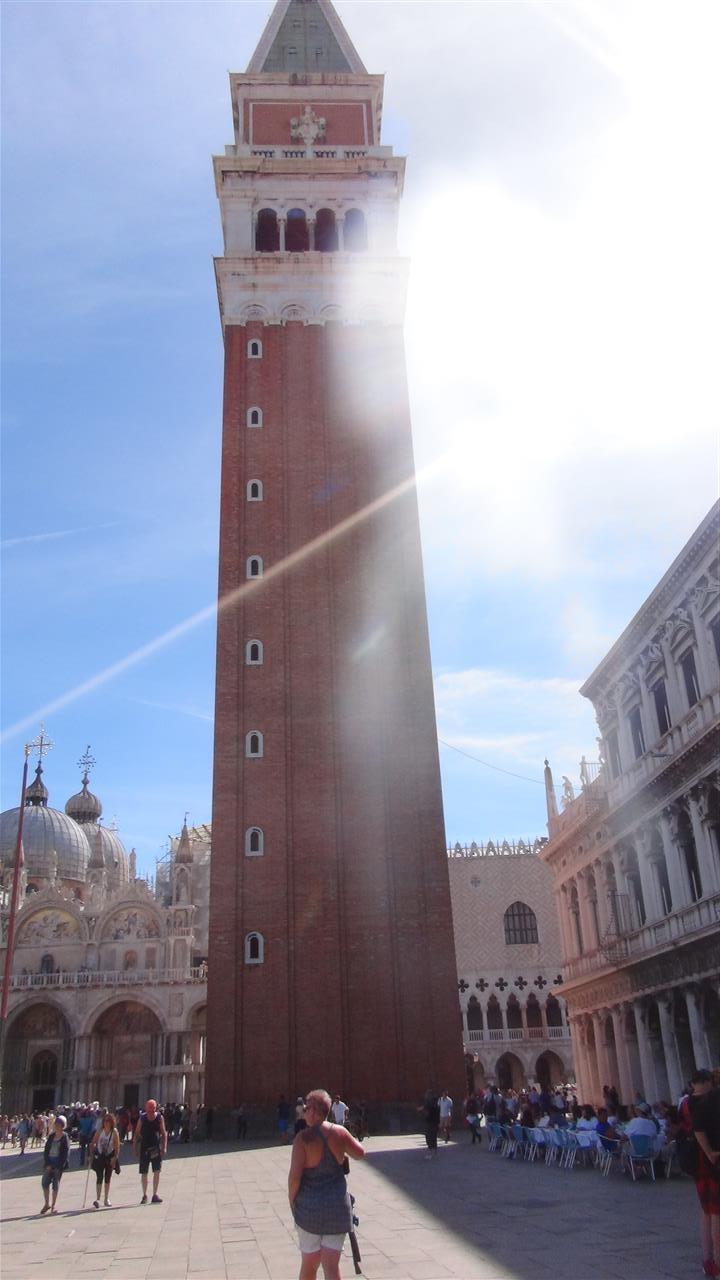 It didn't take very long for the sun to climb out of the clouds today.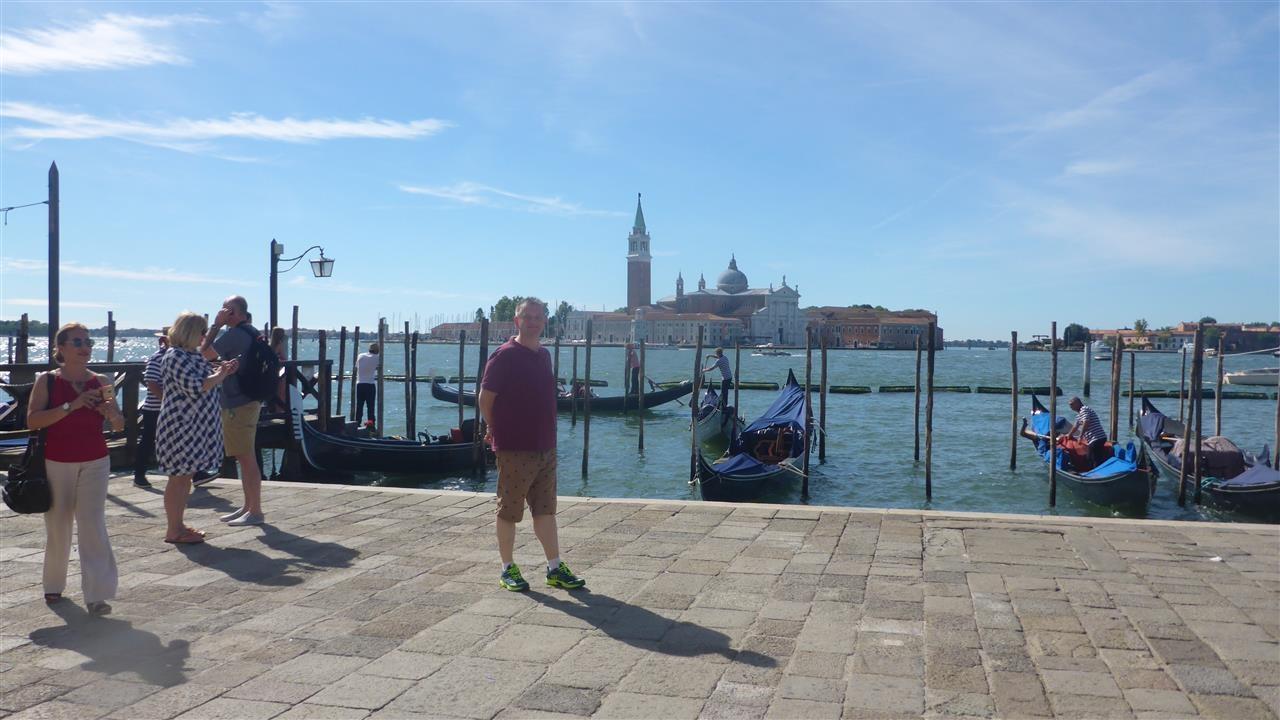 My Gondolier poses for his first day on the job.
A magical day.
Super model Debbi poses & other models await their turn in the spotlight.
Every bridge offers an opportunity.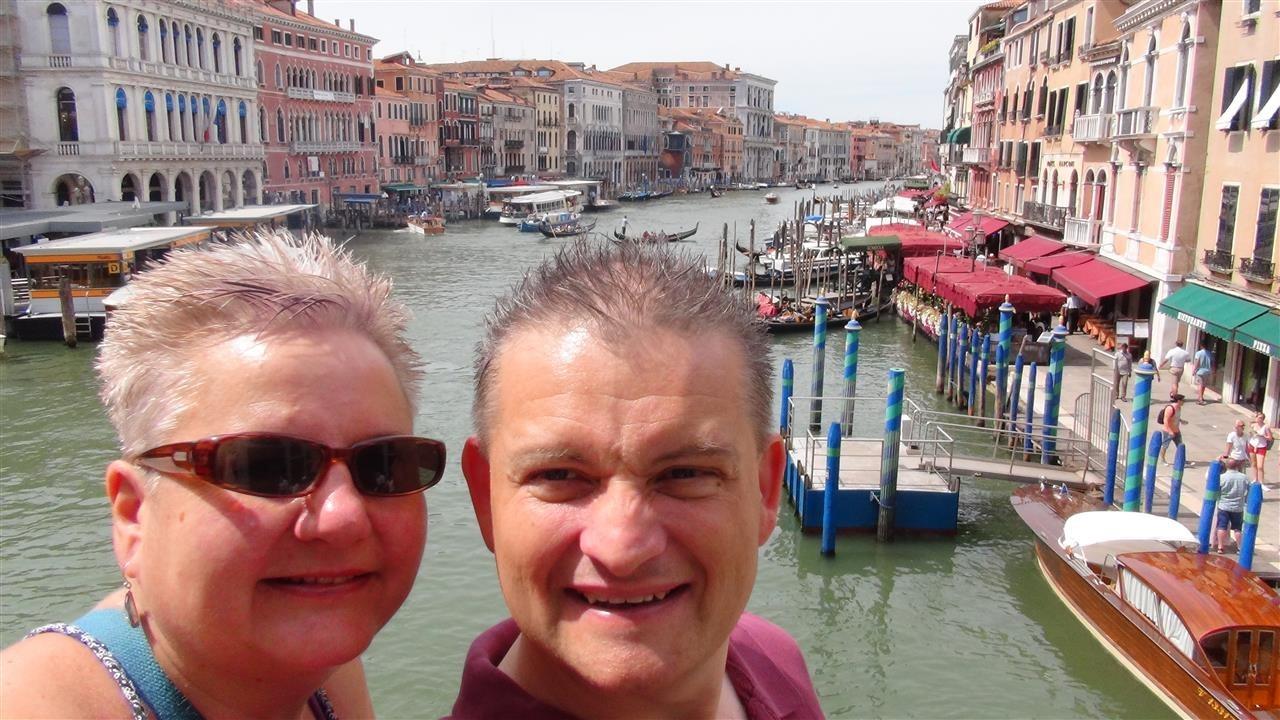 Know what I mean Harry?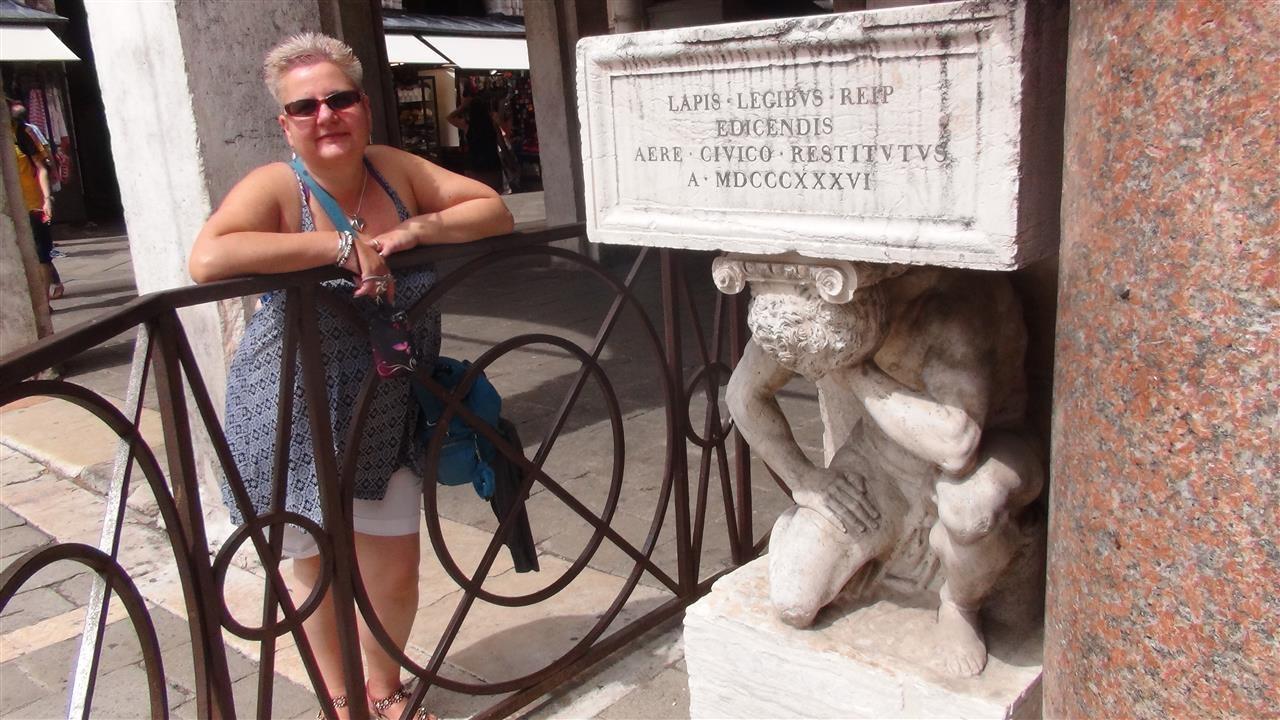 Fresh Juice and a chance to sit , by this C15th hunchback supporting a set of steps, traditionally used to display a naked wrong-do'er.
The fish Market and later fruit & vegetable stalls remind me of Caroline.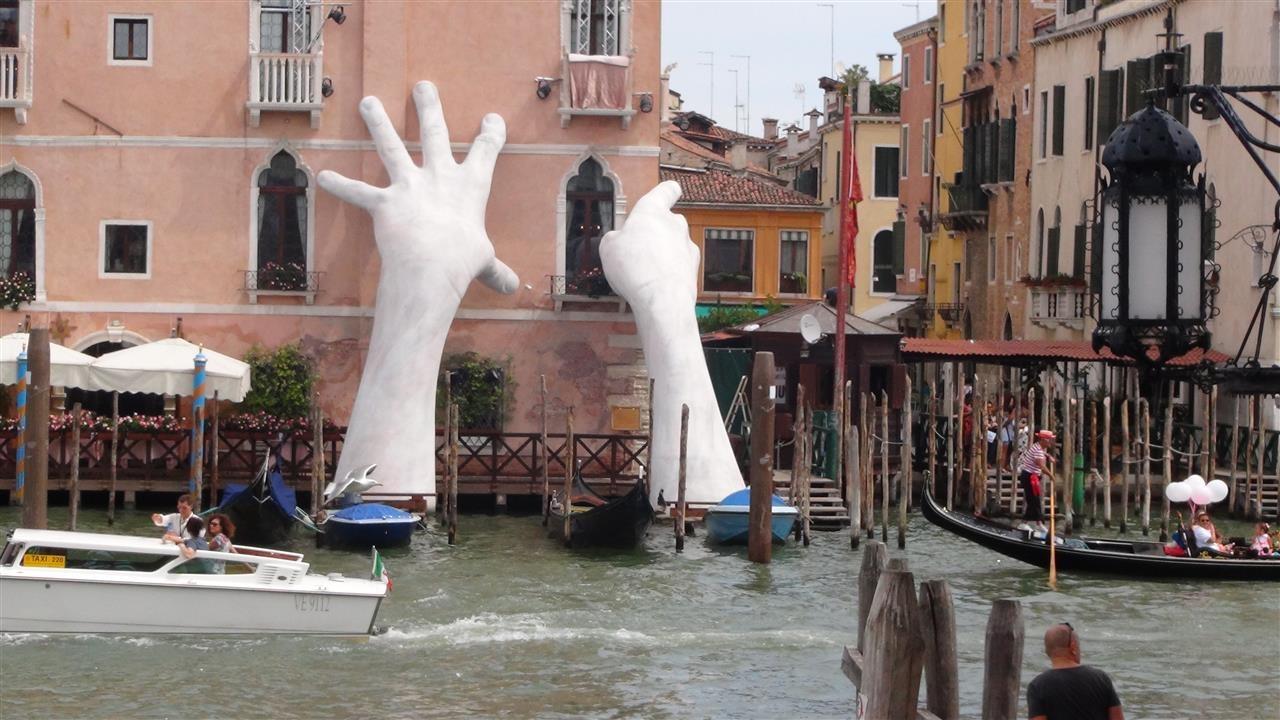 Evidence that the city might well be sinking!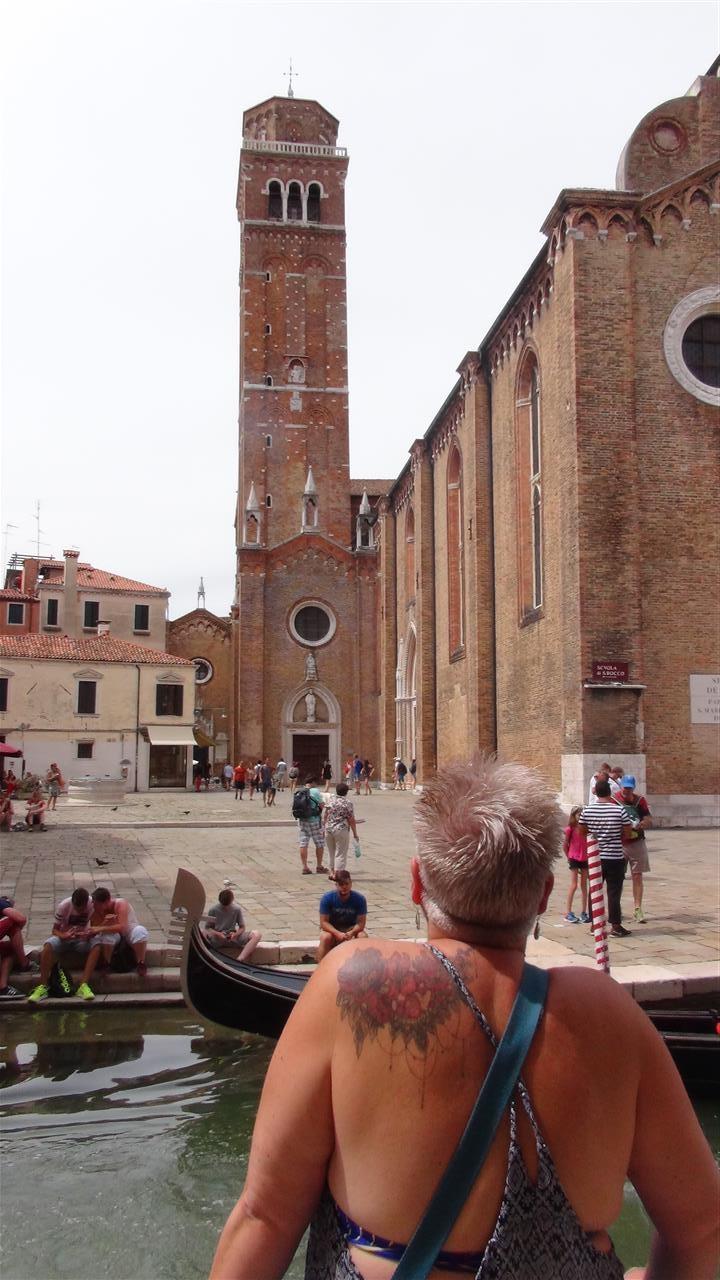 These simple towers pepper the skyline.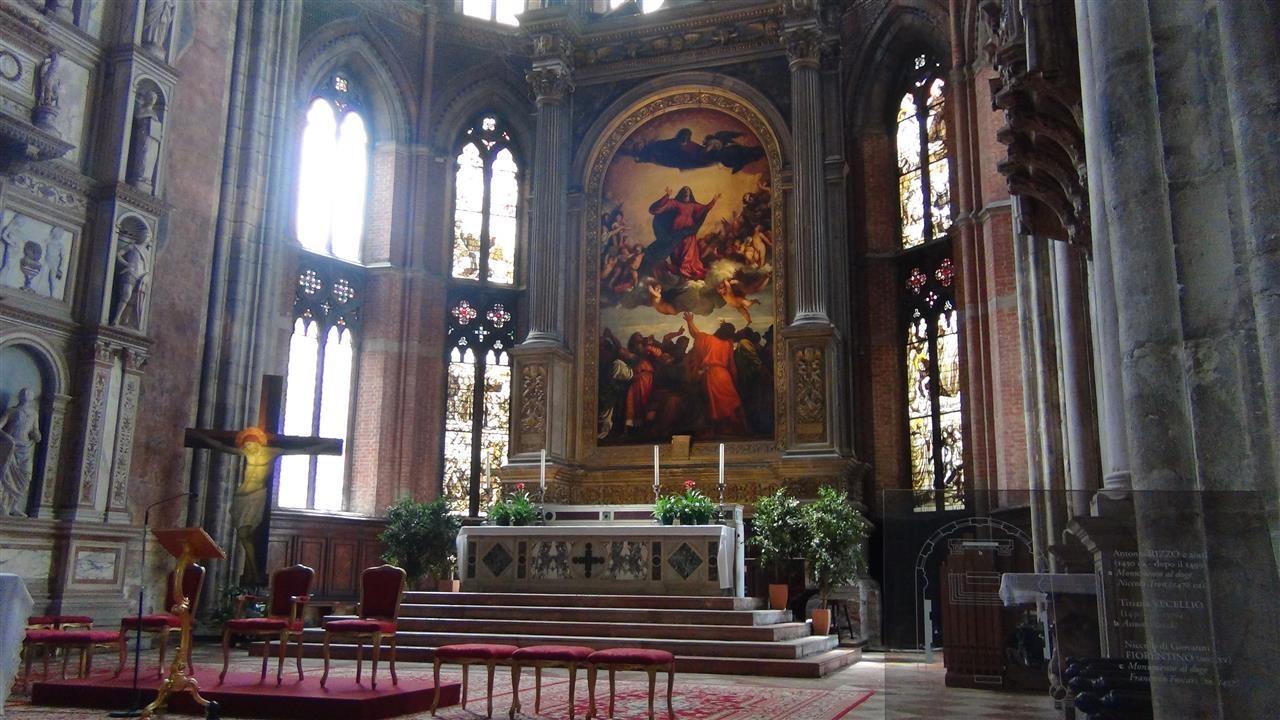 The Basilica dei Frari offered a breif respite from the cruel heat.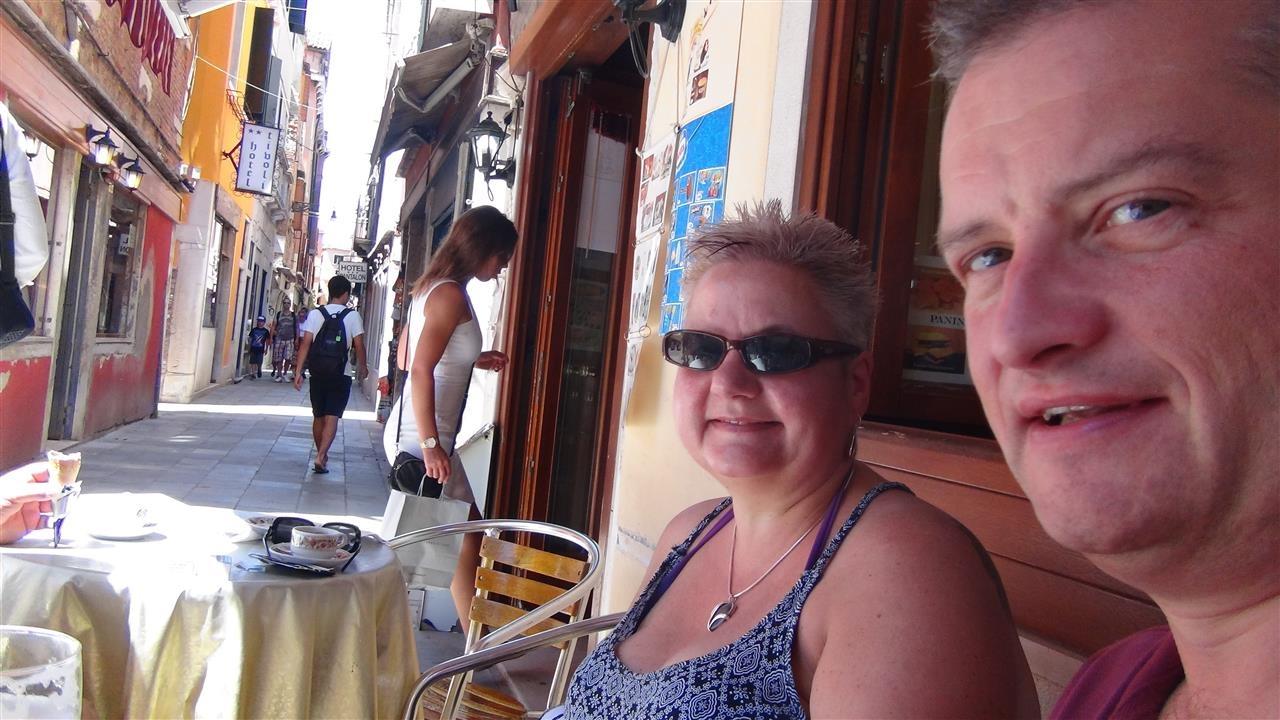 A sandwich & beer for lunch.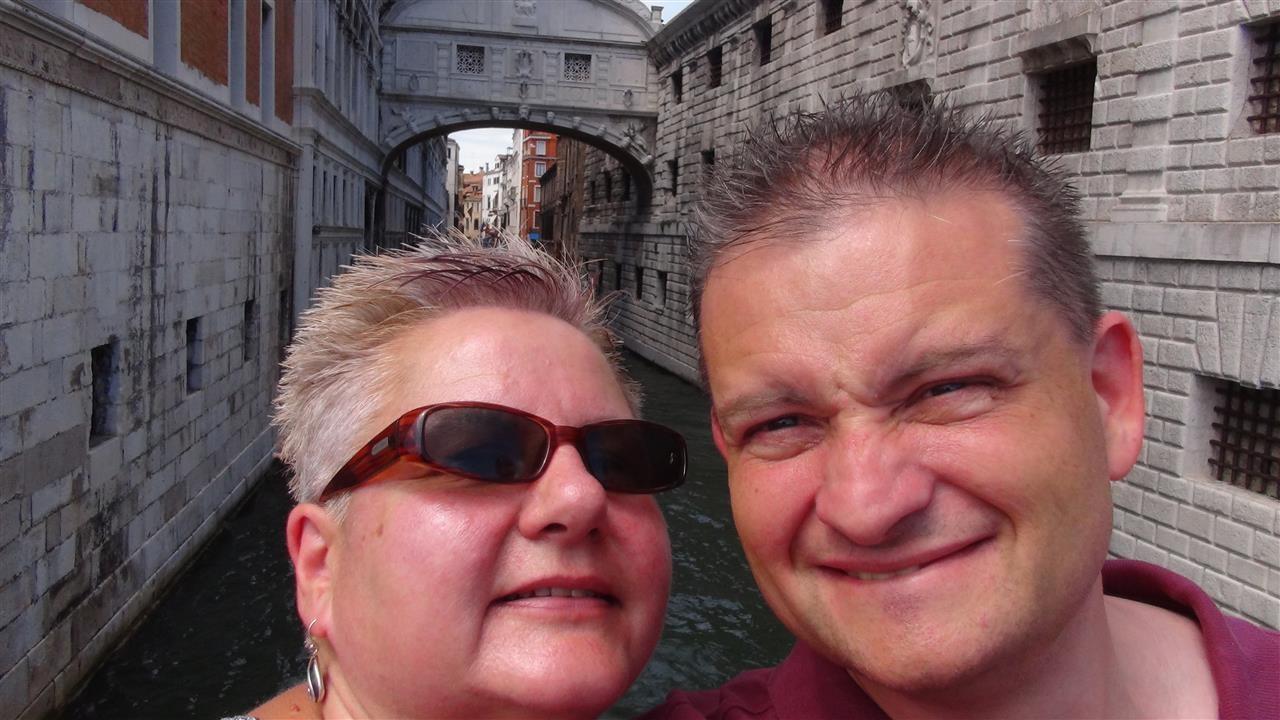 The famous Bridge if Sighs
Leading from the Dog'es Palace to the infamous Venice Prison.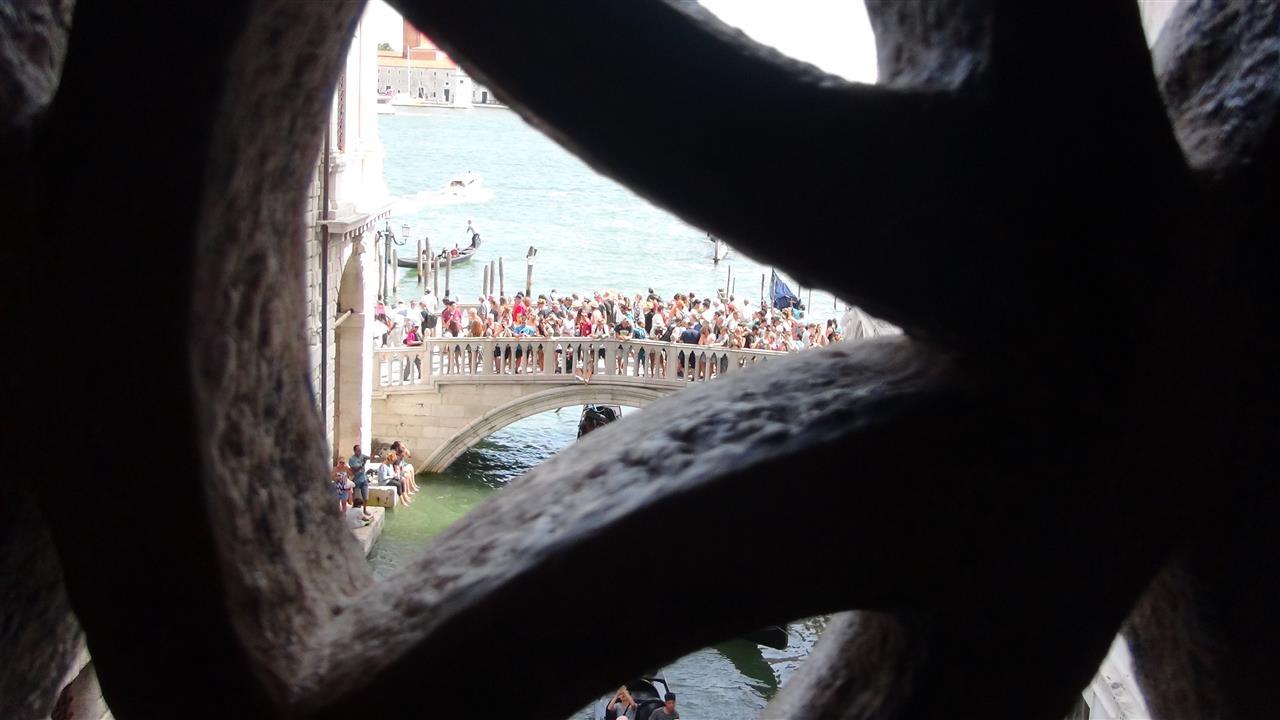 A mere 40 Euros allowed us access to the interior of he bridge & the historic government buildings, of the Dog'es Palace.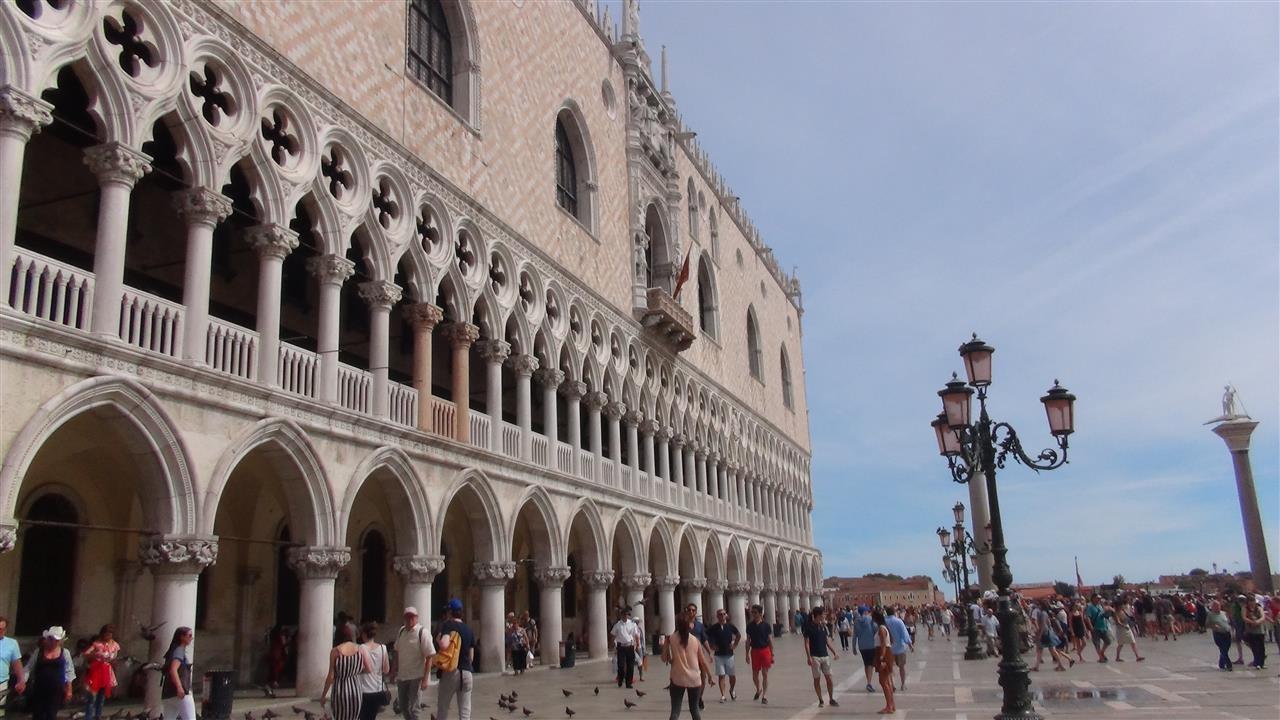 The exterior of said Palace.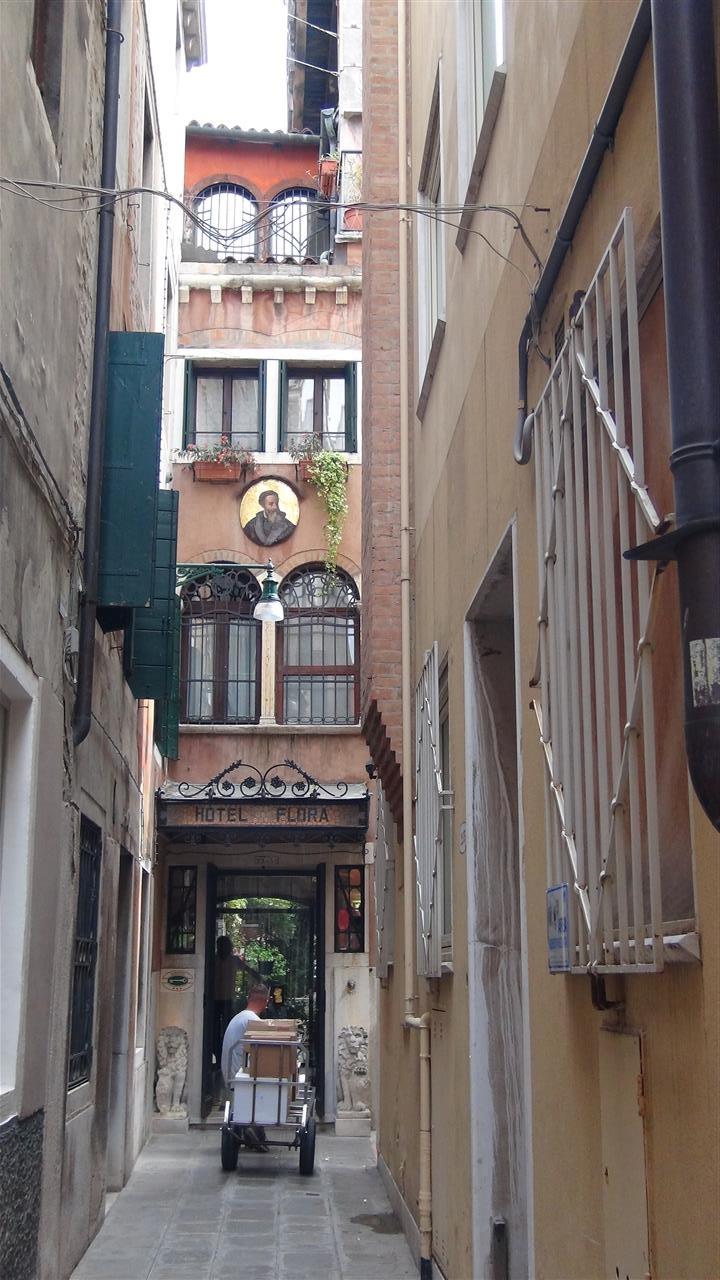 Another 7 mile explore brings us back to our hotel Flora.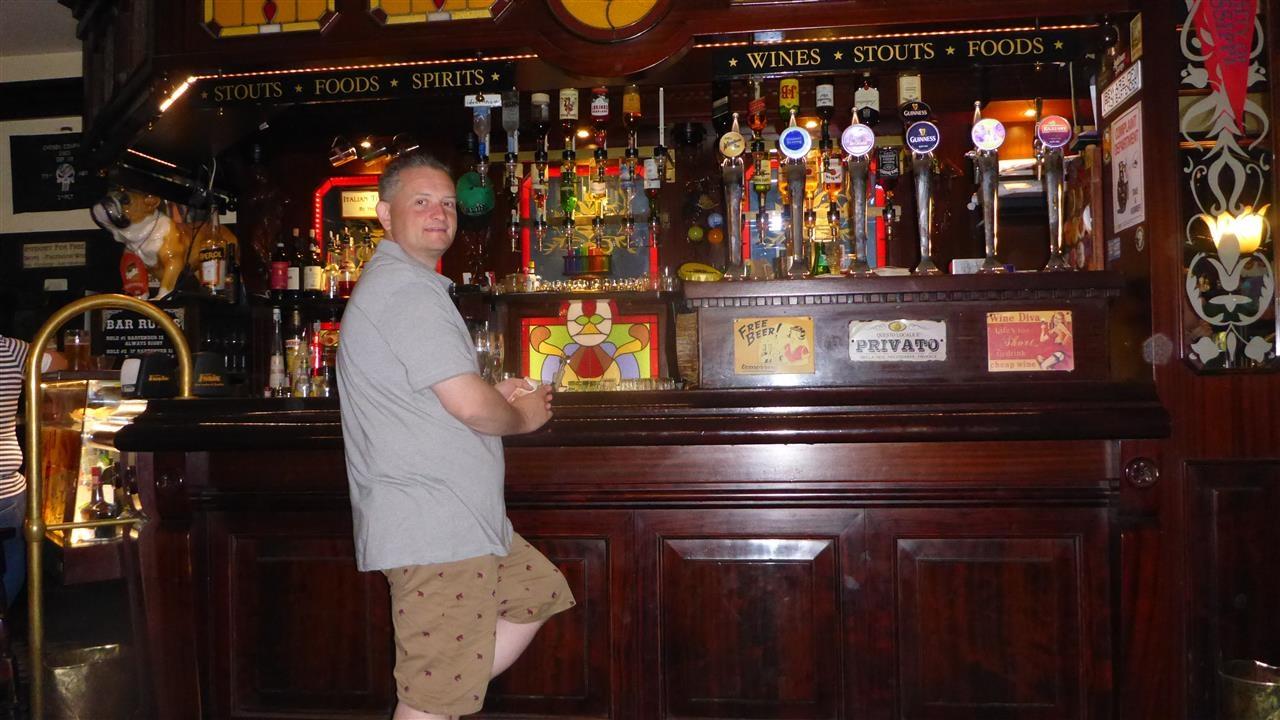 Dinner tonight , at the Devils Forest pub, a pretty good burger and a lot of beer..

Hic! Goodnight dear reader xxx


Day 7:&nbspOur wedding anniversary and the beach we nearly went to. (Friday 28th July 2017)
Day 8:&nbspWe woke up in Stiffe! (Saturday 29th July 2017)
Day 9:&nbspRende to Francavilla di Sicilia and a room change (Sunday 30th July 2017)
Day 10:&nbspDay 2 in Francavilla Mount Etna here we come (Monday 31st July 2017)
Day 11:&nbspBusy doing nothing! (Tuesday 1st August 2017)
Day 12:&nbspBack to the mainland. (Wednesday 2nd August 2017)
Day 13:&nbspUp Pompeii. (Thursday 3rd August 2017)
Day 14:&nbspThe girls are coming! (Friday 4th August 2017)
Day 15:&nbspRoman Holiday. (Saturday 5th August 2017)
Day 16:&nbspThe Gypsy Curse (Sunday 6th August 2017)
Day 17:&nbspVatican ventures & Gladiators! (Monday 7th August 2017)
Day 18:&nbspAngels & Demons (Tuesday 8th August 2017)
Day 19:&nbspHello Pope, bye bye pixies. (Wednesday 9th August 2017)
Day 20:&nbspArt work overload. (Thursday 10th August 2017)
Day 21:&nbspOur own unguided tour of Florence. (Friday 11th August 2017)
Day 22:&nbspIan leans in Pisa. (Saturday 12th August 2017)
Day 23:&nbspSunny Sunday. (Sunday 13th August 2017)
Day 24:&nbspGoodbye Italy, It's been one hell of a ride. (Monday 14th August 2017)
Day 25:&nbspLong day driving...Hello Callais (Tuesday 15th August 2017)
Day 26:&nbspThe final stretch (Wednesday 16th August 2017)