Italy 2017

Show all days on one page (a long download!)
Day 1:&nbspNo fly zone (Saturday 22nd July 2017)
Day 2:&nbspTo the old Trout (Sunday 23rd July 2017)
Day 3:&nbspFrom a chateau Chillon to the Matterhorn. (Monday 24th July 2017)
Day 4:&nbspAround the Horn! (Tuesday 25th July 2017)
Day 5:&nbspZermatt goodbyes & to Venice for a bit. (Wednesday 26th July 2017)
Day 6:&nbspBridge of Sighs. (Thursday 27th July 2017)
Day 7:&nbspOur wedding anniversary and the beach we nearly went to. (Friday 28th July 2017)
Day 8:&nbspWe woke up in Stiffe! (Saturday 29th July 2017)
Day 9:&nbspRende to Francavilla di Sicilia and a room change (Sunday 30th July 2017)
Day 10:&nbspDay 2 in Francavilla Mount Etna here we come (Monday 31st July 2017)
Day 11:&nbspBusy doing nothing! (Tuesday 1st August 2017)
Day 12:&nbspBack to the mainland. (Wednesday 2nd August 2017)
Day 13:&nbspUp Pompeii. (Thursday 3rd August 2017)
Day 14:&nbspThe girls are coming! (Friday 4th August 2017)
Day 15:&nbspRoman Holiday. (Saturday 5th August 2017)
Day 16:&nbspThe Gypsy Curse (Sunday 6th August 2017)
Day 17:&nbspVatican ventures & Gladiators! (Monday 7th August 2017)
Day 18:&nbspAngels & Demons (Tuesday 8th August 2017)
Day 19:&nbspHello Pope, bye bye pixies. (Wednesday 9th August 2017)

Thursday 10th August 2017
DAY
20

Art work overload.
Breakfast on the roof terrace of the Rodo Fashion Hotel.
We tried to find the supermarket where you buy these !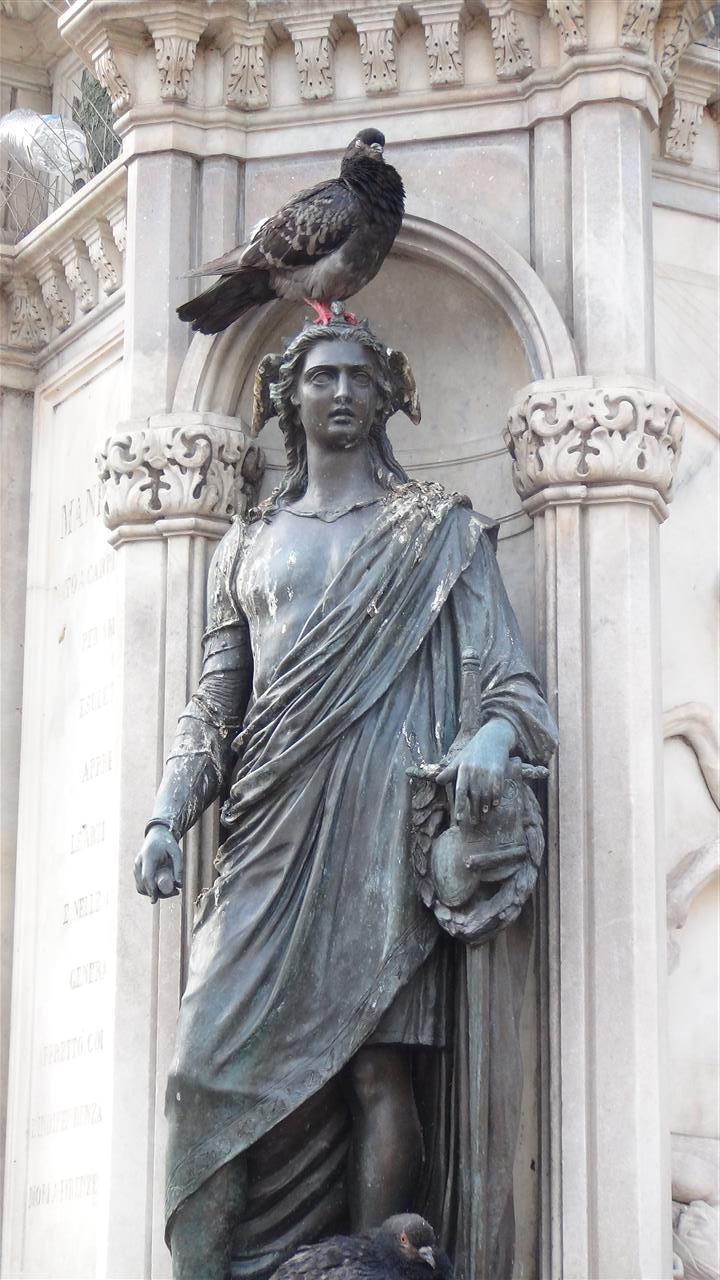 We meet our tour at Piazza San Marco just by this grubby statue..The pigeons like it !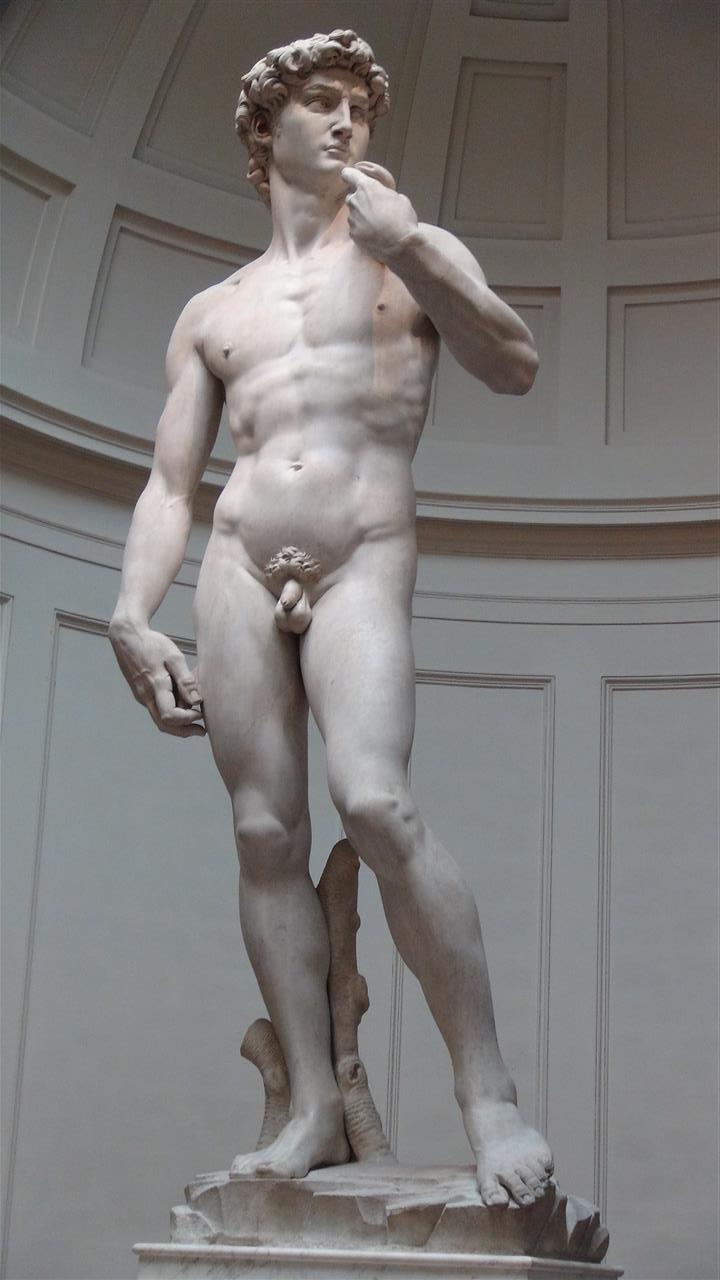 The Accadamia houses some pretty cool art , including Michael Angelo's David.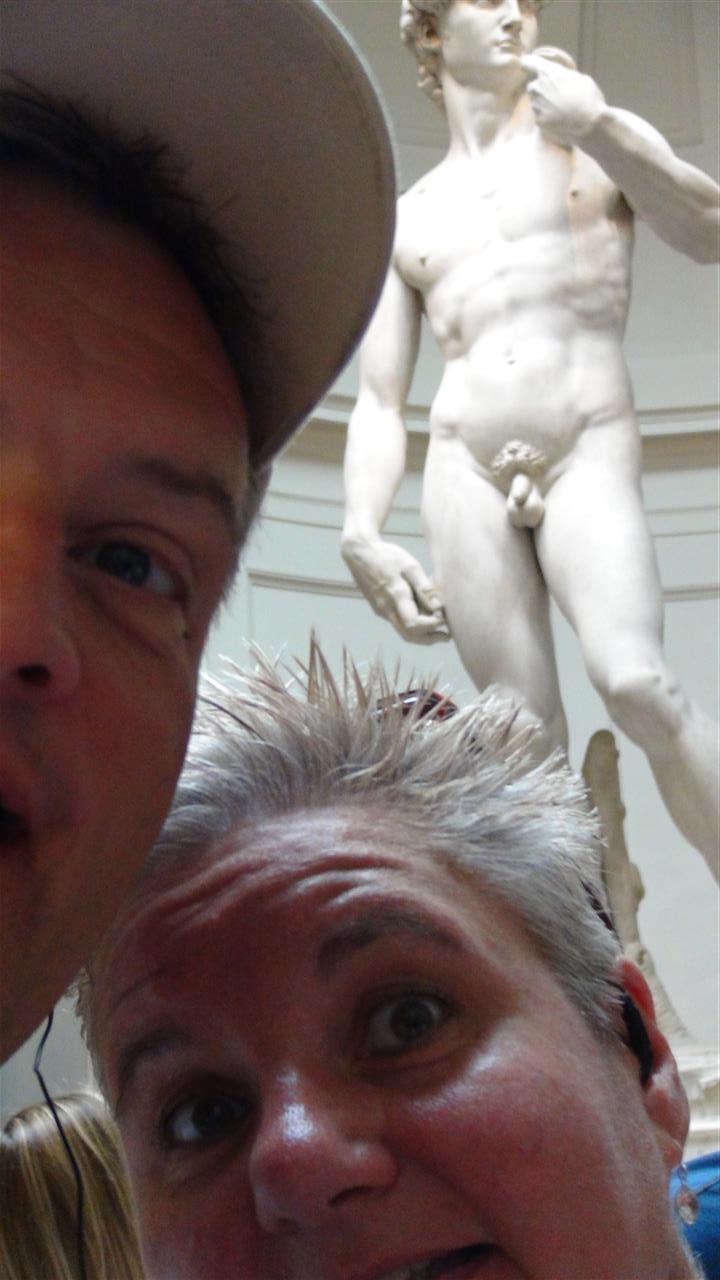 This 17 ft miracle was outside for some 300 yrs before it was moved here.
The pose of David is the moment before he raises his slingshot to kill Goliath.
The solid marble statue boasts incredible detail, including musculature & veins.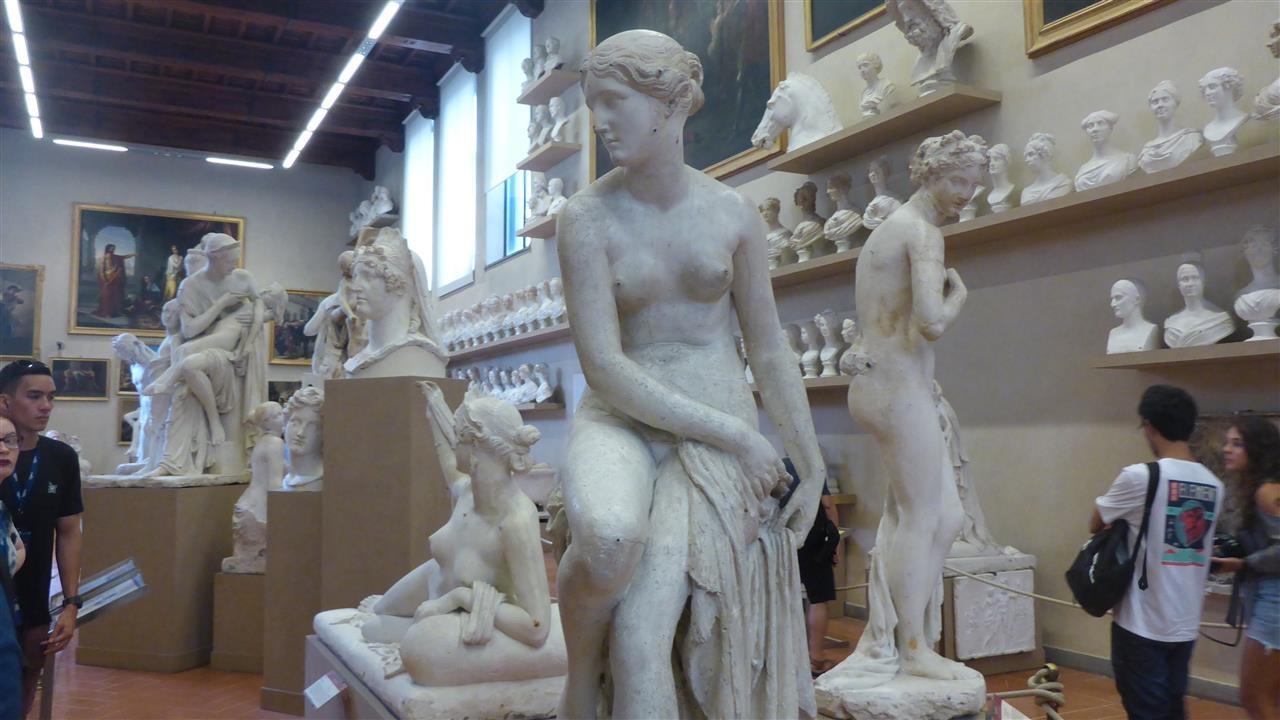 These plaster models, by a variety of important artists contrast with Micheal Angelo's marbles which are flawless, the slightest mistake would render the statue useless. He NEVER used anything other than the 1 piece of hand selected marble we see.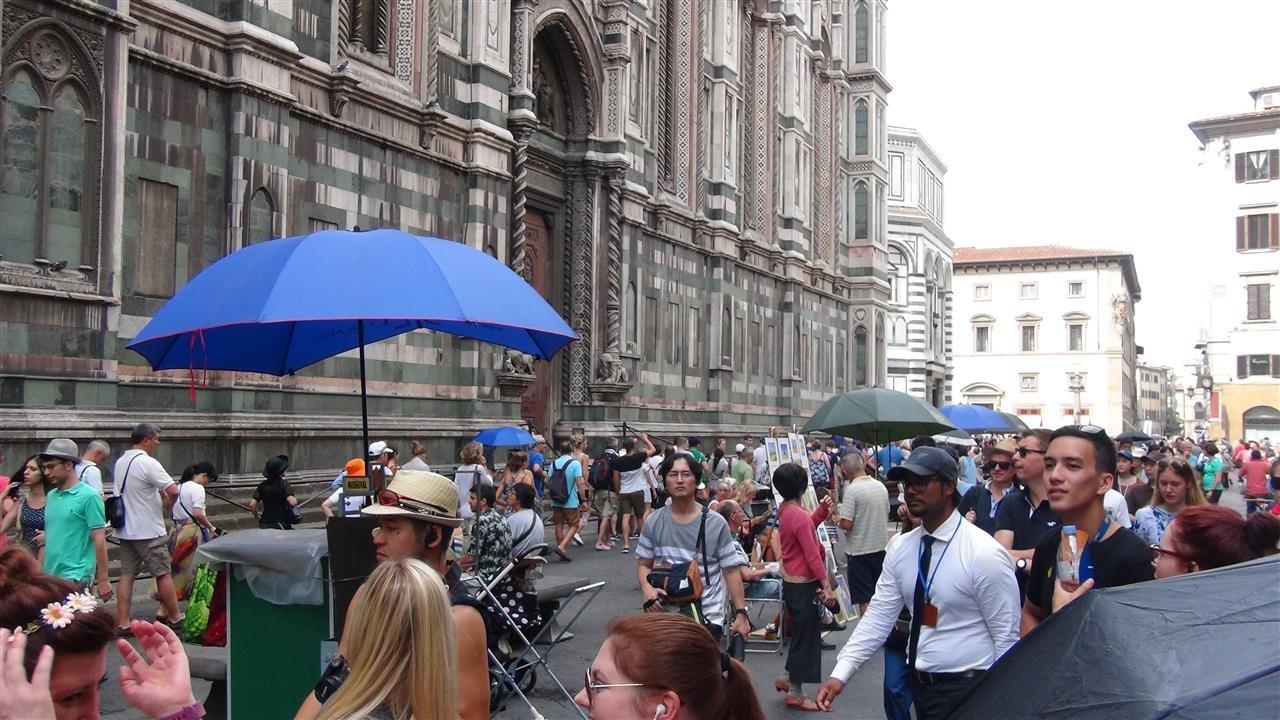 Another exercise in queueing, after our skip the line visit to the Accademia, we go to The Duormo ( Cathedral ) right by our hotel.
This line is not skipable....After waiting 75 minutes we enter this green , red & white marvel.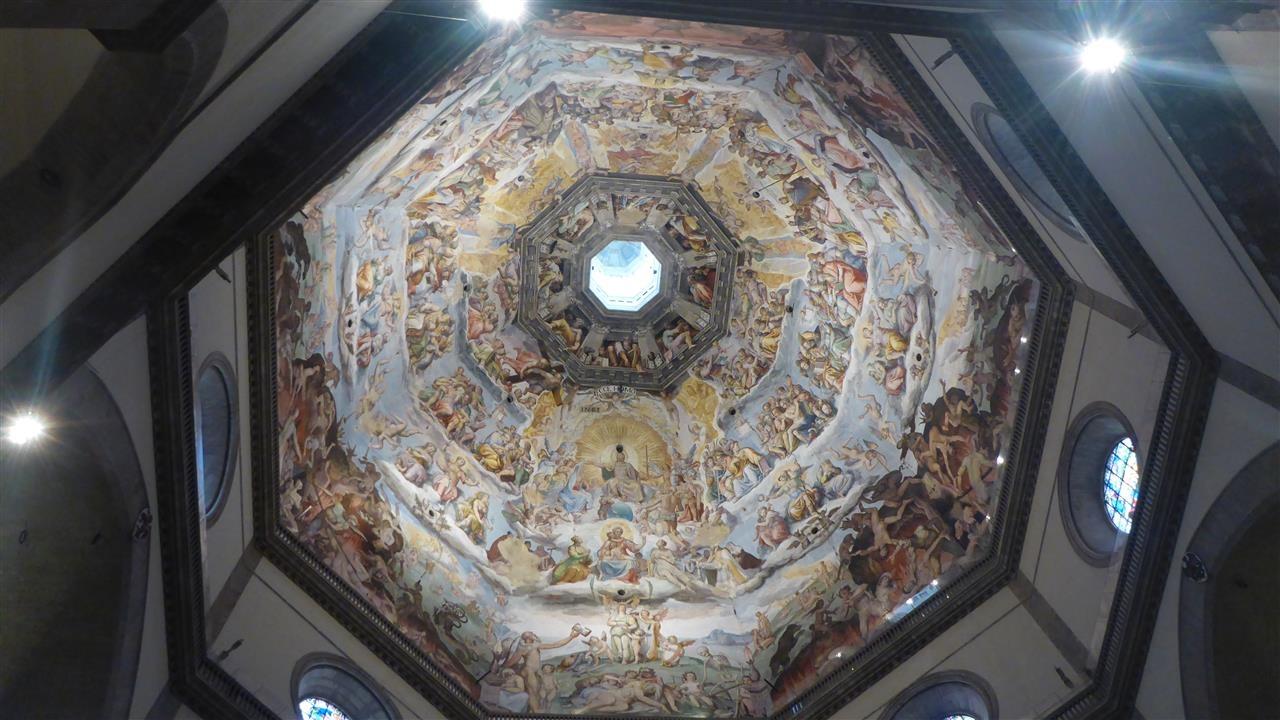 The stunning "Last Judgement " painted on the ceiling.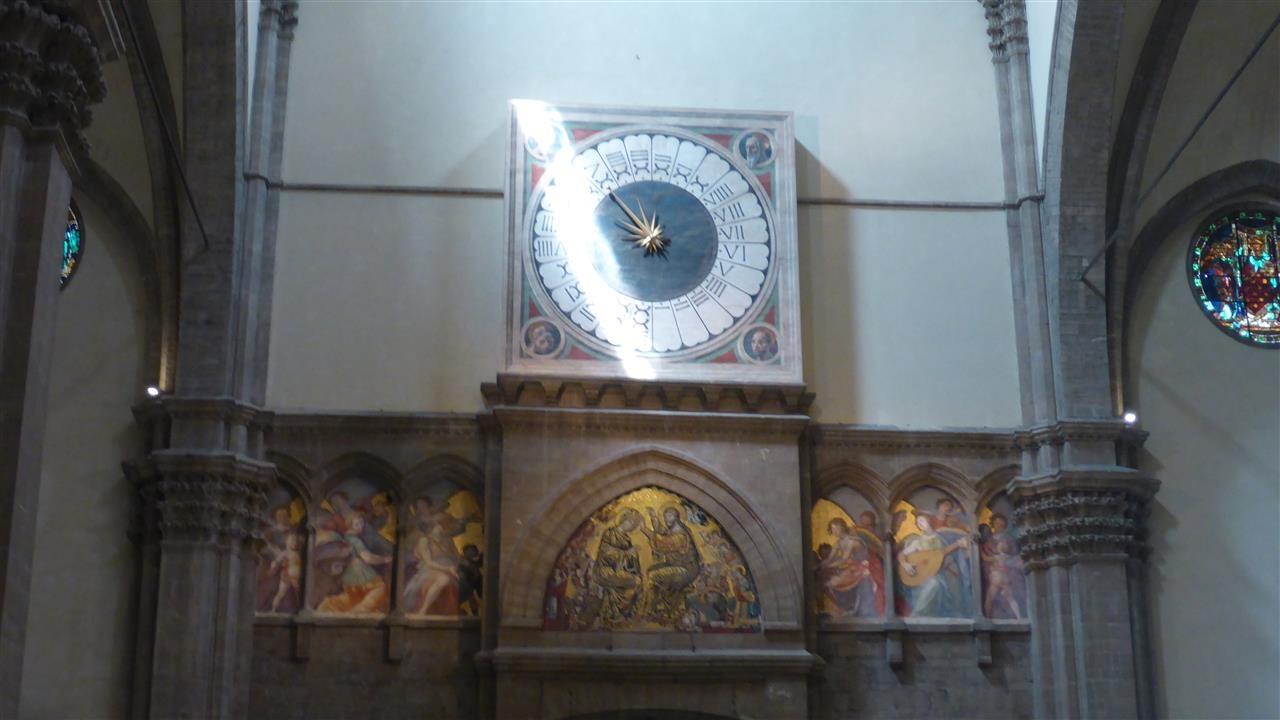 This funky 24 hour clock as used in medieval times.
The Baptistry situated a few yards away, hosted the baptisms then the procession would enter the mighty cathedral.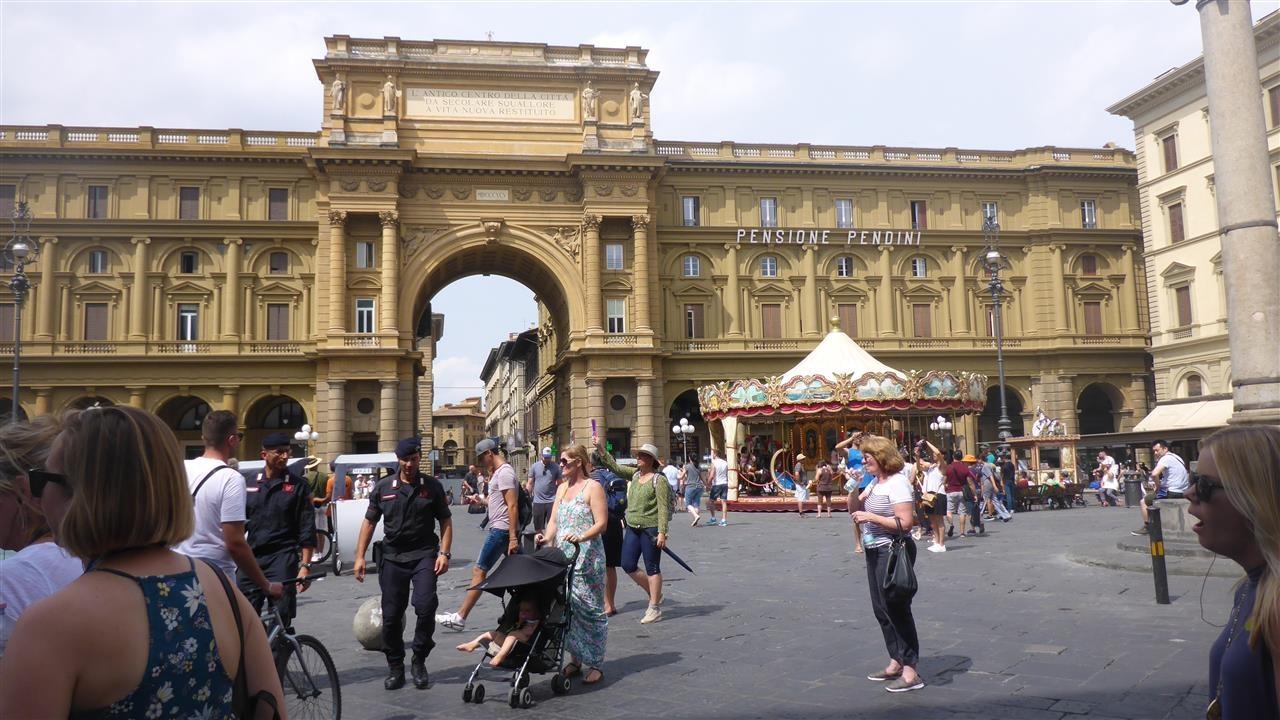 Finally our walking tour led us through ancient squares, however our brains were tired & weak.
The last of the Ponte Vecchio, all other occupied bridges were destroyed by the Germans at the end of WW2.
The Medicci family became Florences leading citizens in the 1600's, eventually diversifying into banking. The Ponte Vecchio housed their " bridge " to the other side of the river & the courtyards where their extended family resided.
And all of a sudden a monster rain storm.
This ancient work was the first to show a human form, beneath the folds of fabric, this is said to be the image that inspired the later artists to paint in 3 dimensions.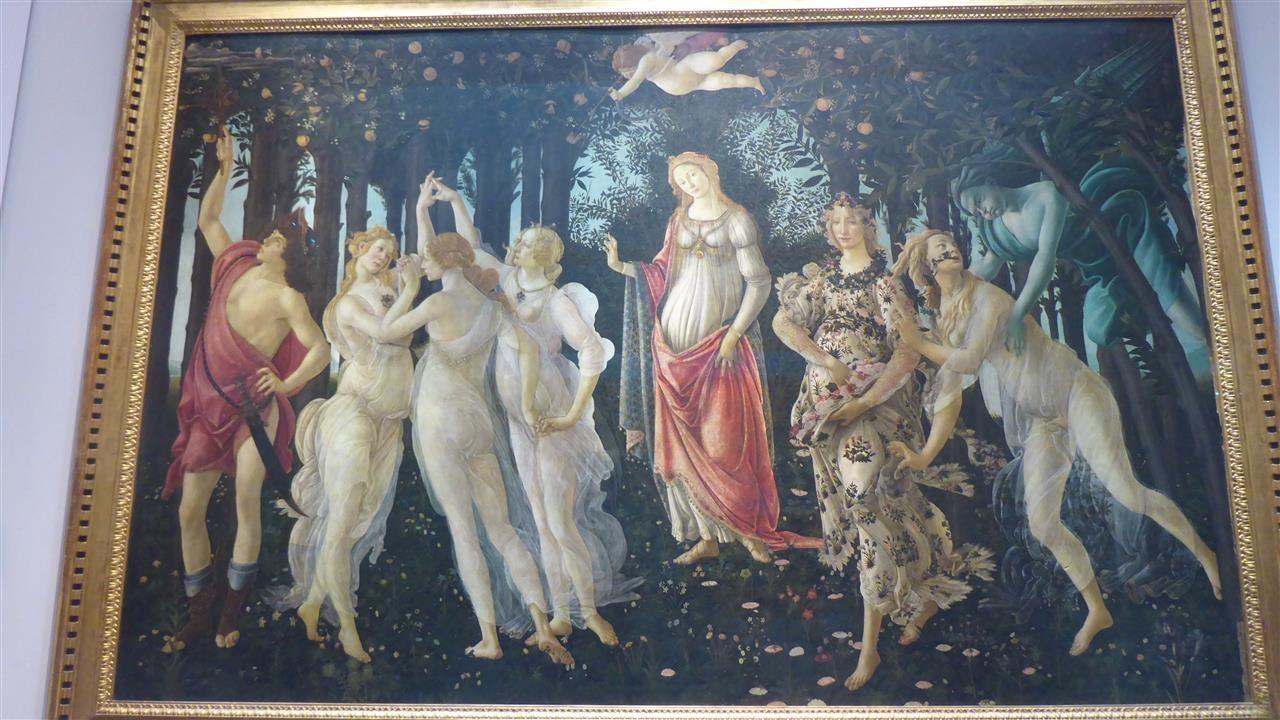 Boticelli has his own wing in this museum.
The birth of Venus.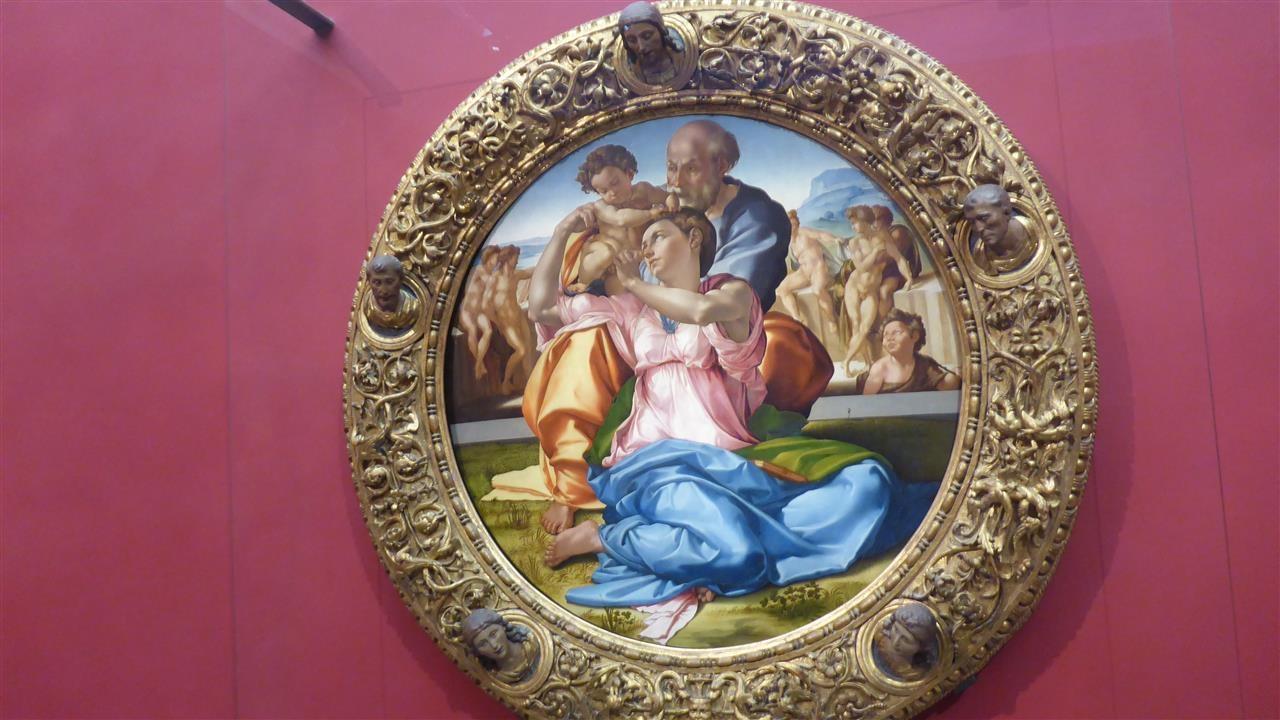 This unique work by Micheal Angelo celebrating the birth of christ.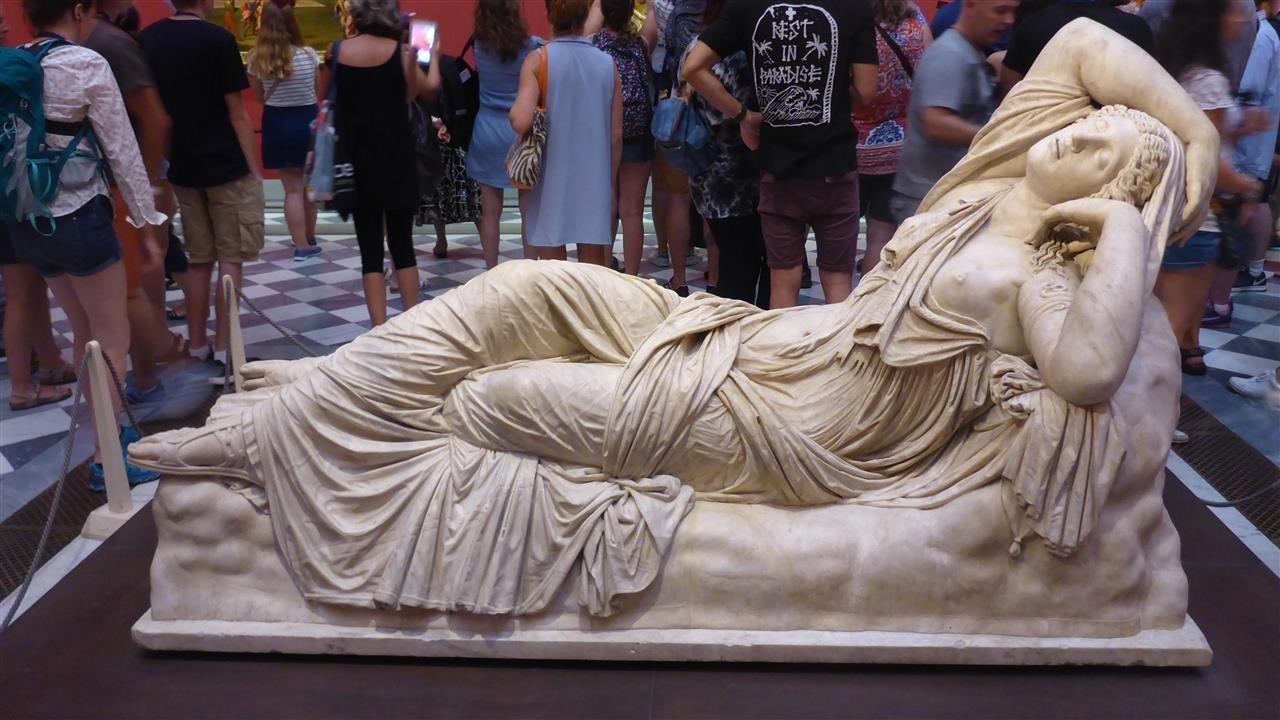 How I was feeling...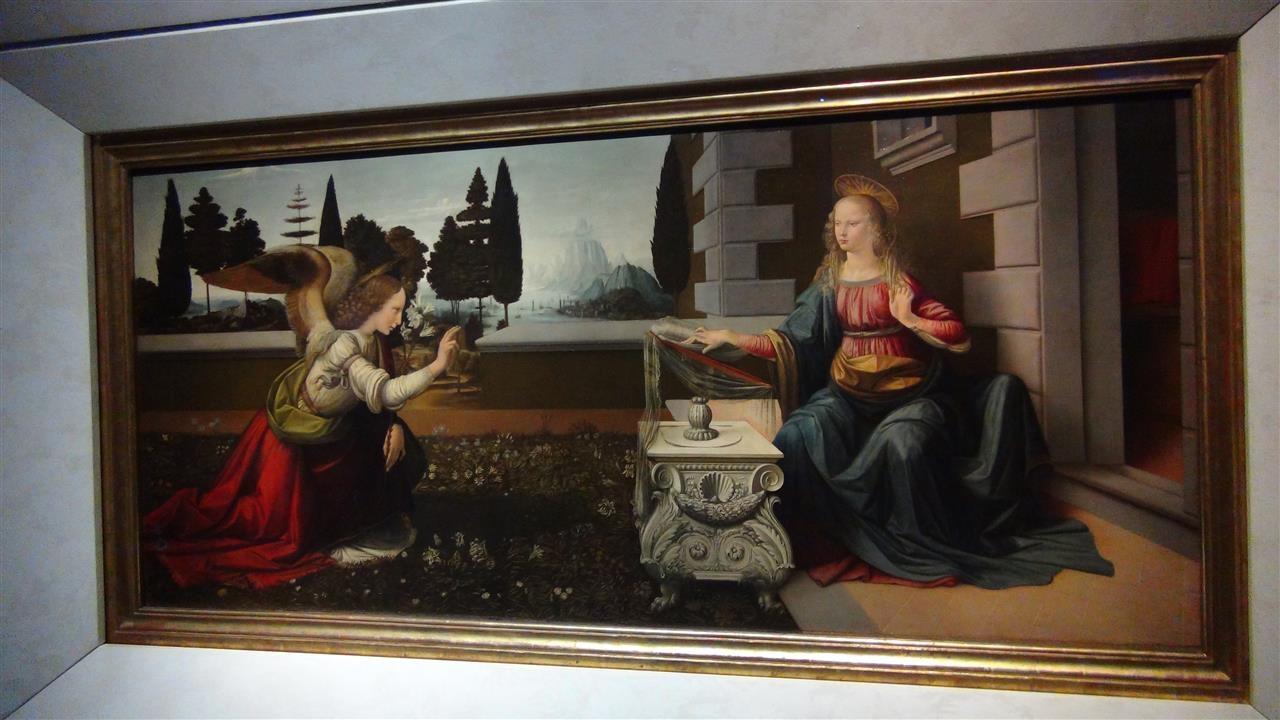 The Annunciatin by Leonardo Da Vinci.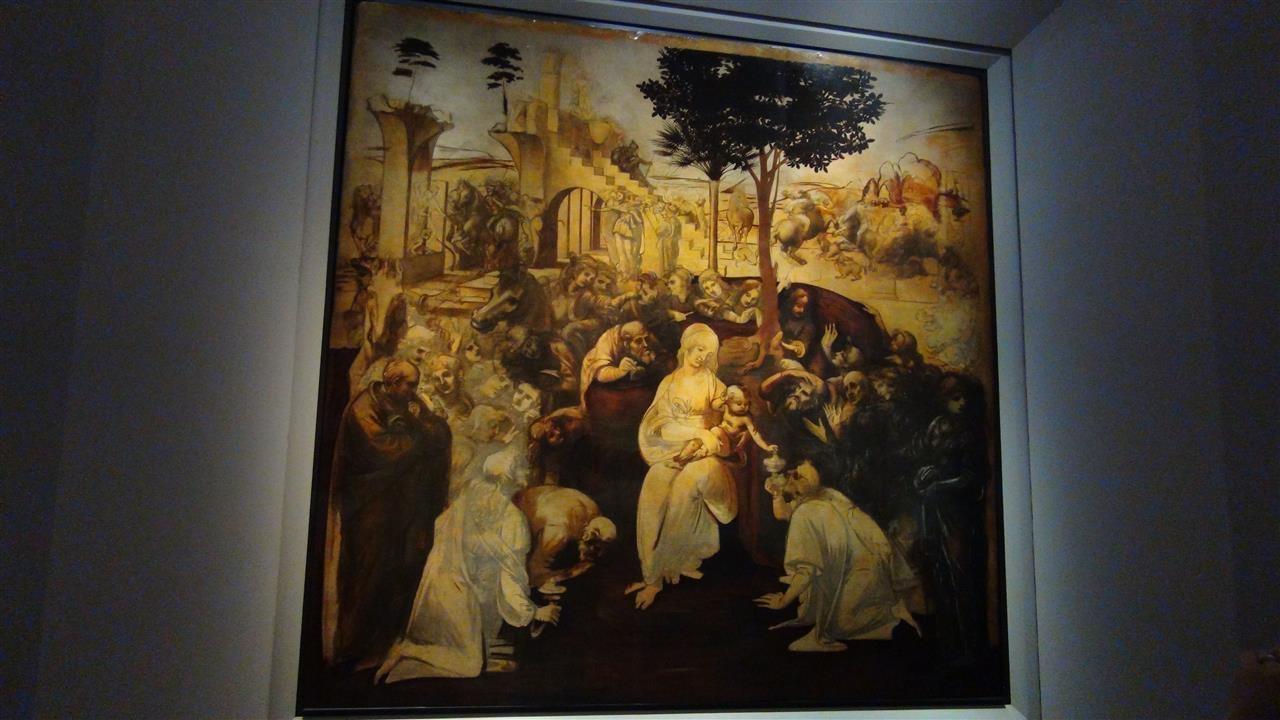 An unfinished workby Michael Angelo which has been away for 2 yrs being restored.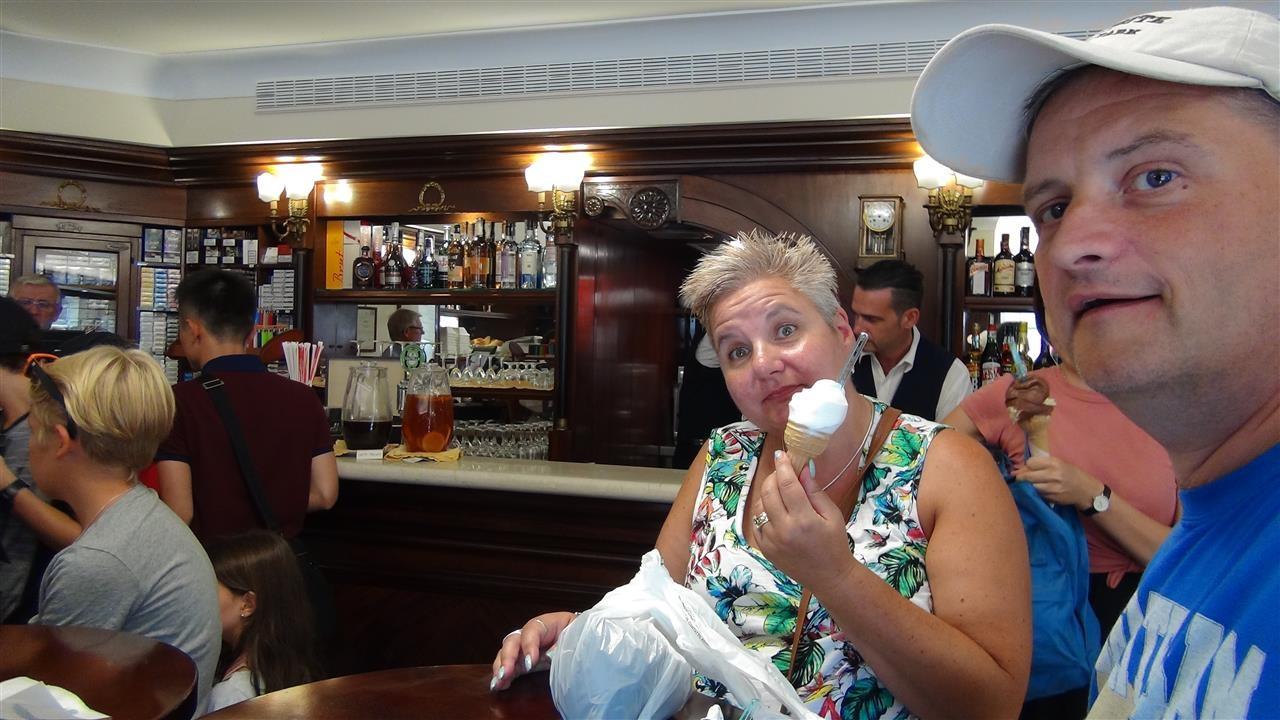 On the way home a welcome gelatto (Ice cream).
And Ian finds a chinese restaurant, he was very excited by the " flavours " of our meals. Hmmm, anyhoo Doris has the doggies home & is attempting laundry.

Goodnight dear reader xxx


Day 21:&nbspOur own unguided tour of Florence. (Friday 11th August 2017)
Day 22:&nbspIan leans in Pisa. (Saturday 12th August 2017)
Day 23:&nbspSunny Sunday. (Sunday 13th August 2017)
Day 24:&nbspGoodbye Italy, It's been one hell of a ride. (Monday 14th August 2017)
Day 25:&nbspLong day driving...Hello Callais (Tuesday 15th August 2017)
Day 26:&nbspThe final stretch (Wednesday 16th August 2017)