Italy 2017

Show all days on one page (a long download!)
Day 1:&nbspNo fly zone (Saturday 22nd July 2017)
Day 2:&nbspTo the old Trout (Sunday 23rd July 2017)
Day 3:&nbspFrom a chateau Chillon to the Matterhorn. (Monday 24th July 2017)
Day 4:&nbspAround the Horn! (Tuesday 25th July 2017)
Day 5:&nbspZermatt goodbyes & to Venice for a bit. (Wednesday 26th July 2017)
Day 6:&nbspBridge of Sighs. (Thursday 27th July 2017)

Friday 28th July 2017
DAY
7

Our wedding anniversary and the beach we nearly went to.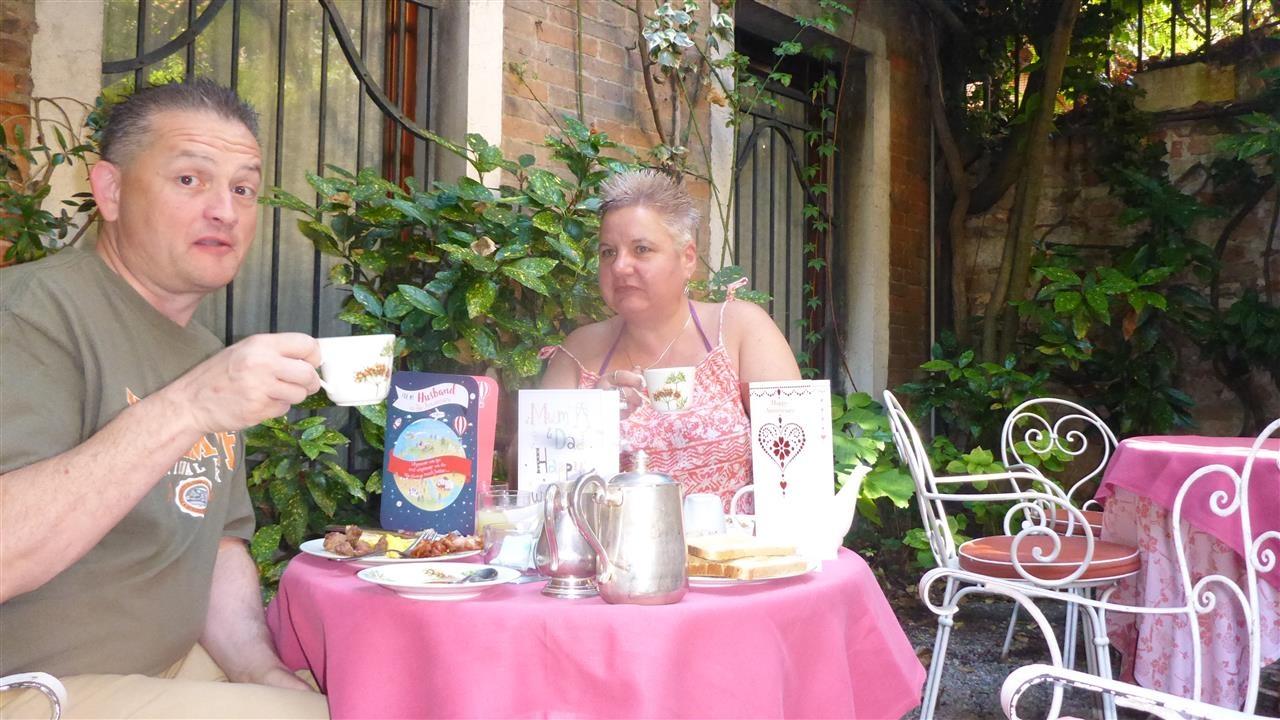 Breakfast at our usual table in the courtyard, minus our Prosecco, which Ian promises we will have later, Stefano our waiter lecturing everone on the art of covering their unattended food, to stop the pidgeons banqueting. We opened our anniversary cards. Thank you Mum & Min xxxx
The water bus takes us back to the Tronchetto car park stop, The Queen Victoria, a Cunard liner was berthed nearby.
Maureen guided us towards the beach at Fiorenzuola, Funny I never thought we would be climbing steadily UPHILL for a swim ??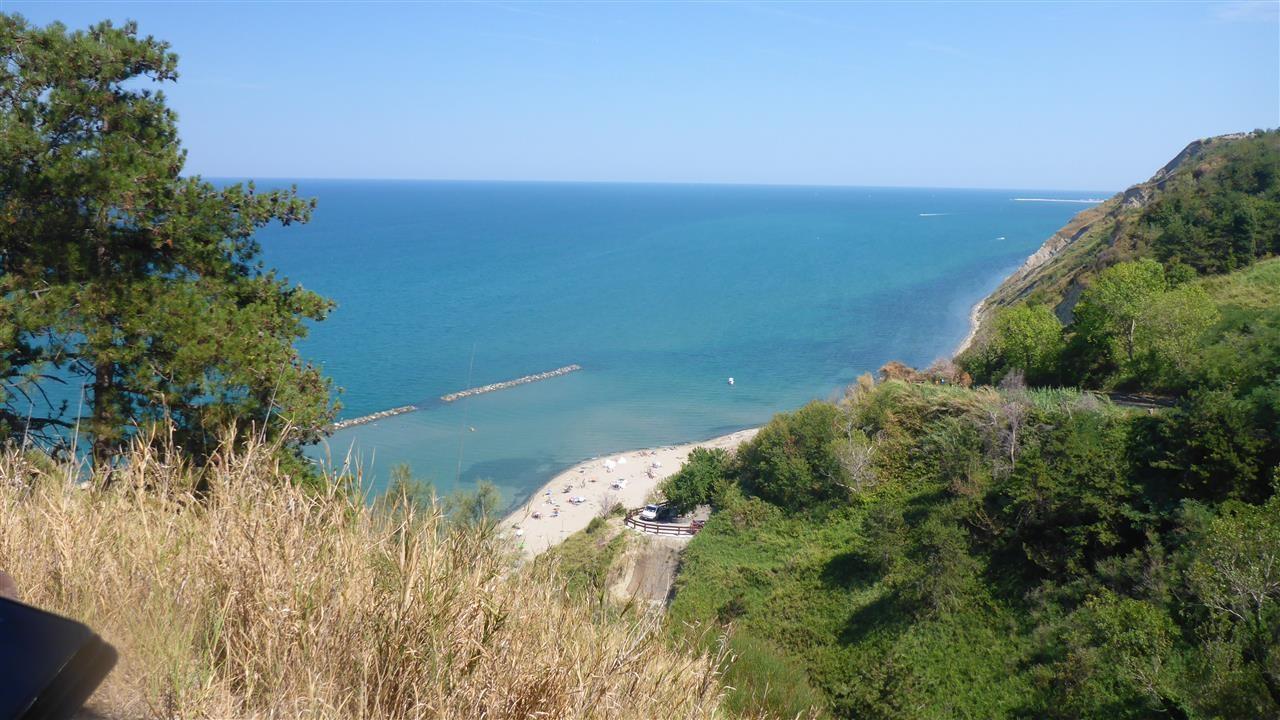 We followed the signs for the beach onto a paved Zig Zag road heading , stranglely downhill..after around a mile the ocean seemed tantalizingly close, A bus stop indicated we could get a bus out in 15 mins OR take the uphill route. We abandoned ship & took the bus.. Sorry guys. The photo above is at maybe the 75% mark.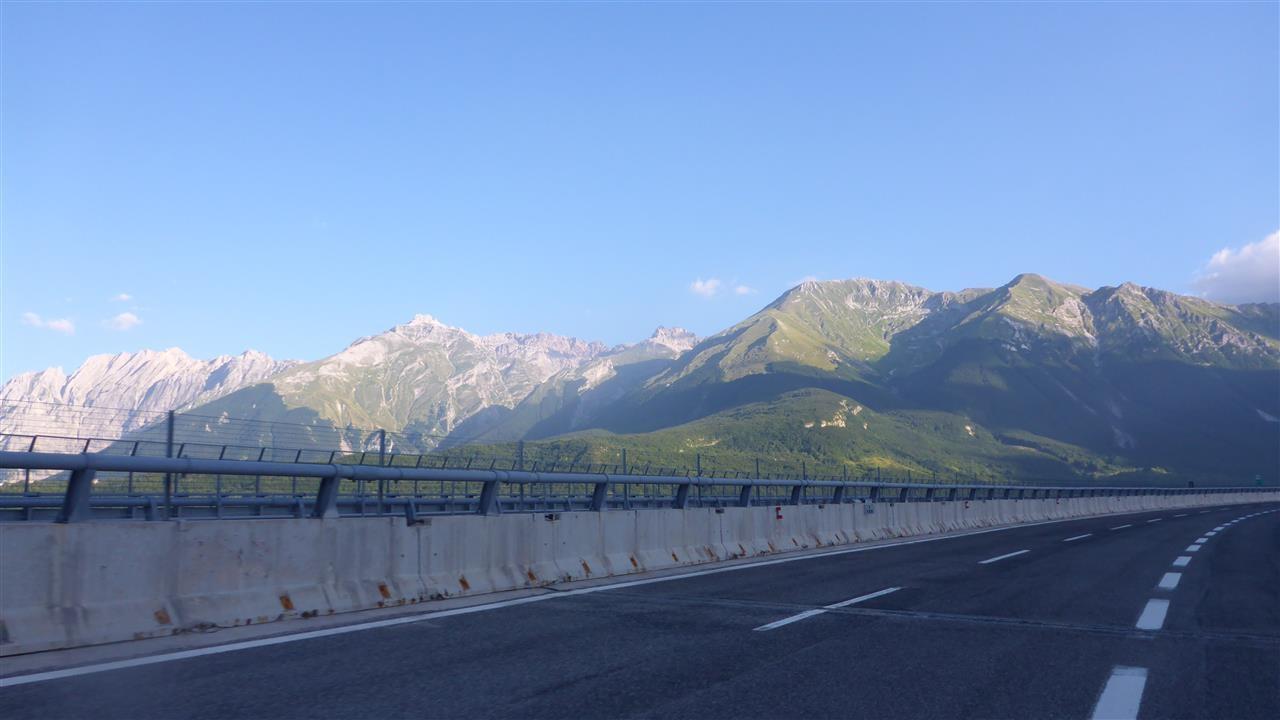 Our next location Stiffe, another 3 hr drive for Ian. Tolls at regular intervals charge us for the priveledge of the constant tunnells (including a fabulous 10km tunnel!).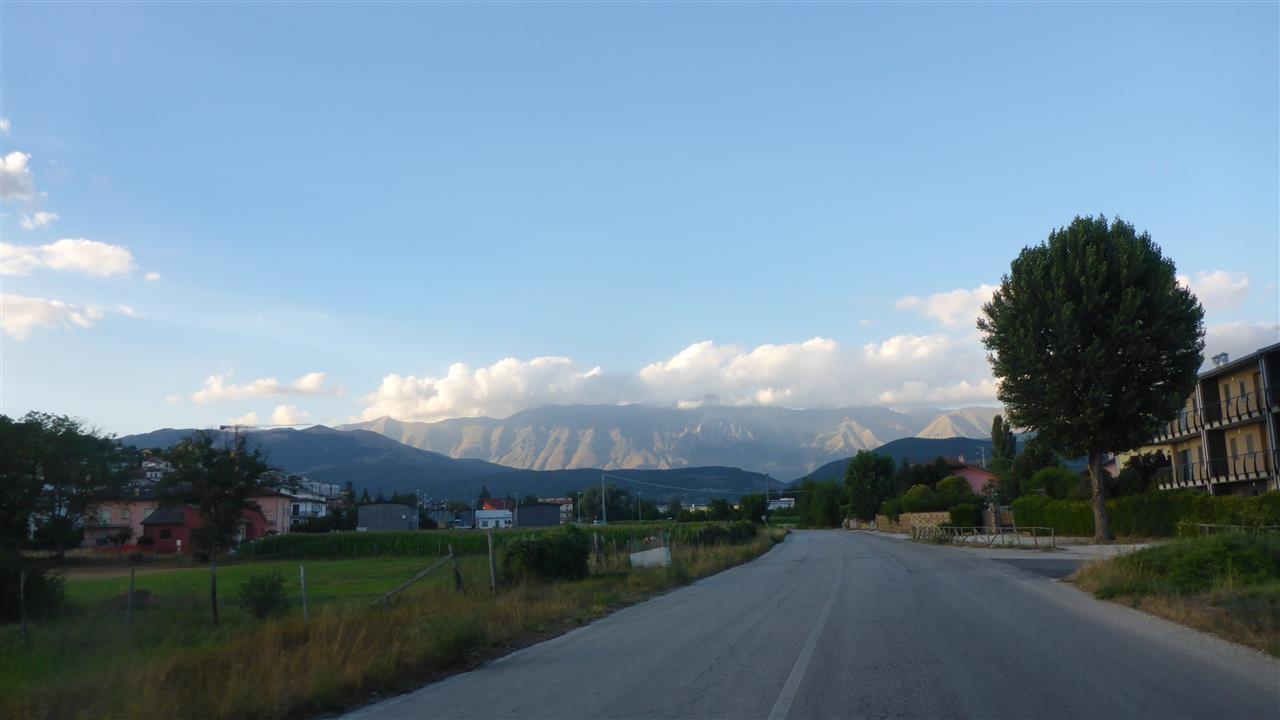 The aggressive driving of our Italian friends, has caused us to rename the lanes, Slow lane, Overtaking lane & COMBAT lane.
We are trying to work out the rules wothout the benefit of the book.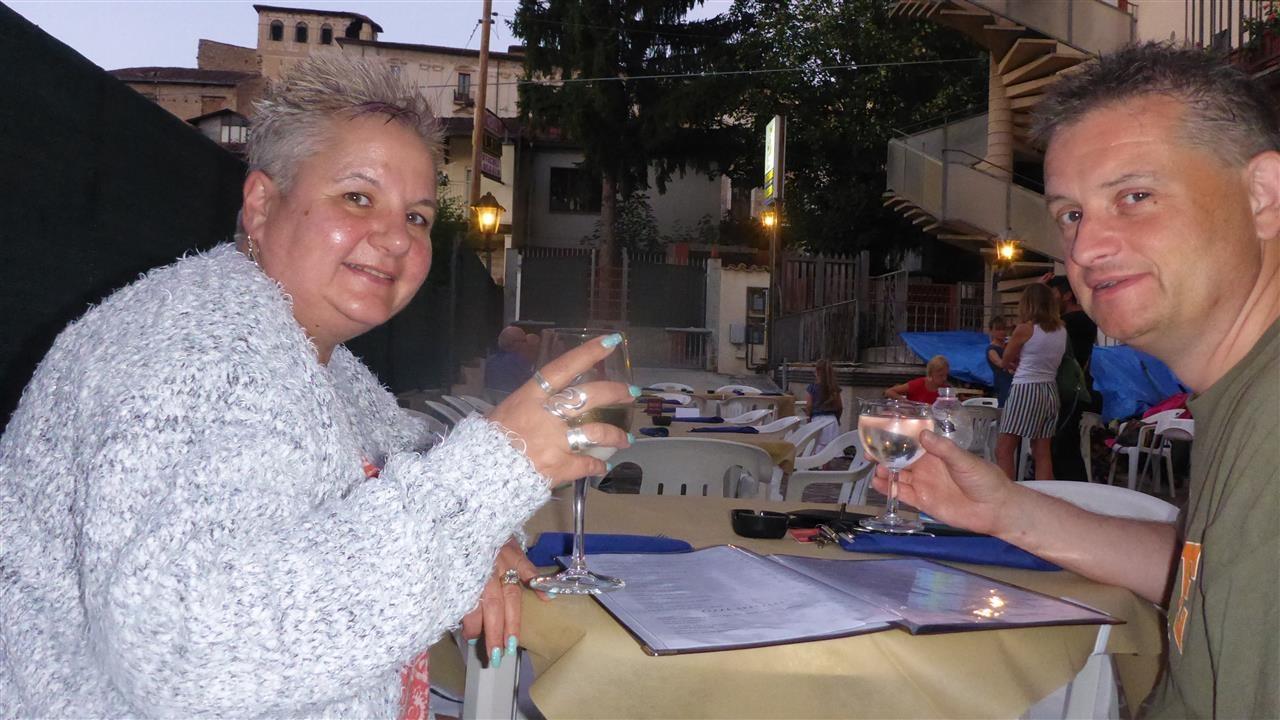 We FINALLY found The Stiffe Hotel, a good 3 miles from where google thinks it is. We telephone the out of hours receptionist & he arrives when he feels like it.
Our echoey anderson shelter room boasts a bigger loo than Venice ( every cloud & all that ).
Another Marvelous Mystery Tour to Ristorante Camelot For their fabulous Pizzas.
We Don't half live !

Goodnight dear reader & my Pixie xx


Day 8:&nbspWe woke up in Stiffe! (Saturday 29th July 2017)
Day 9:&nbspRende to Francavilla di Sicilia and a room change (Sunday 30th July 2017)
Day 10:&nbspDay 2 in Francavilla Mount Etna here we come (Monday 31st July 2017)
Day 11:&nbspBusy doing nothing! (Tuesday 1st August 2017)
Day 12:&nbspBack to the mainland. (Wednesday 2nd August 2017)
Day 13:&nbspUp Pompeii. (Thursday 3rd August 2017)
Day 14:&nbspThe girls are coming! (Friday 4th August 2017)
Day 15:&nbspRoman Holiday. (Saturday 5th August 2017)
Day 16:&nbspThe Gypsy Curse (Sunday 6th August 2017)
Day 17:&nbspVatican ventures & Gladiators! (Monday 7th August 2017)
Day 18:&nbspAngels & Demons (Tuesday 8th August 2017)
Day 19:&nbspHello Pope, bye bye pixies. (Wednesday 9th August 2017)
Day 20:&nbspArt work overload. (Thursday 10th August 2017)
Day 21:&nbspOur own unguided tour of Florence. (Friday 11th August 2017)
Day 22:&nbspIan leans in Pisa. (Saturday 12th August 2017)
Day 23:&nbspSunny Sunday. (Sunday 13th August 2017)
Day 24:&nbspGoodbye Italy, It's been one hell of a ride. (Monday 14th August 2017)
Day 25:&nbspLong day driving...Hello Callais (Tuesday 15th August 2017)
Day 26:&nbspThe final stretch (Wednesday 16th August 2017)