Italy 2017

Show all days on one page (a long download!)
Day 1:&nbspNo fly zone (Saturday 22nd July 2017)
Day 2:&nbspTo the old Trout (Sunday 23rd July 2017)
Day 3:&nbspFrom a chateau Chillon to the Matterhorn. (Monday 24th July 2017)
Day 4:&nbspAround the Horn! (Tuesday 25th July 2017)
Day 5:&nbspZermatt goodbyes & to Venice for a bit. (Wednesday 26th July 2017)
Day 6:&nbspBridge of Sighs. (Thursday 27th July 2017)
Day 7:&nbspOur wedding anniversary and the beach we nearly went to. (Friday 28th July 2017)
Day 8:&nbspWe woke up in Stiffe! (Saturday 29th July 2017)
Day 9:&nbspRende to Francavilla di Sicilia and a room change (Sunday 30th July 2017)
Day 10:&nbspDay 2 in Francavilla Mount Etna here we come (Monday 31st July 2017)
Day 11:&nbspBusy doing nothing! (Tuesday 1st August 2017)
Day 12:&nbspBack to the mainland. (Wednesday 2nd August 2017)
Day 13:&nbspUp Pompeii. (Thursday 3rd August 2017)
Day 14:&nbspThe girls are coming! (Friday 4th August 2017)

Saturday 5th August 2017
DAY
15

Roman Holiday.
The view from our room.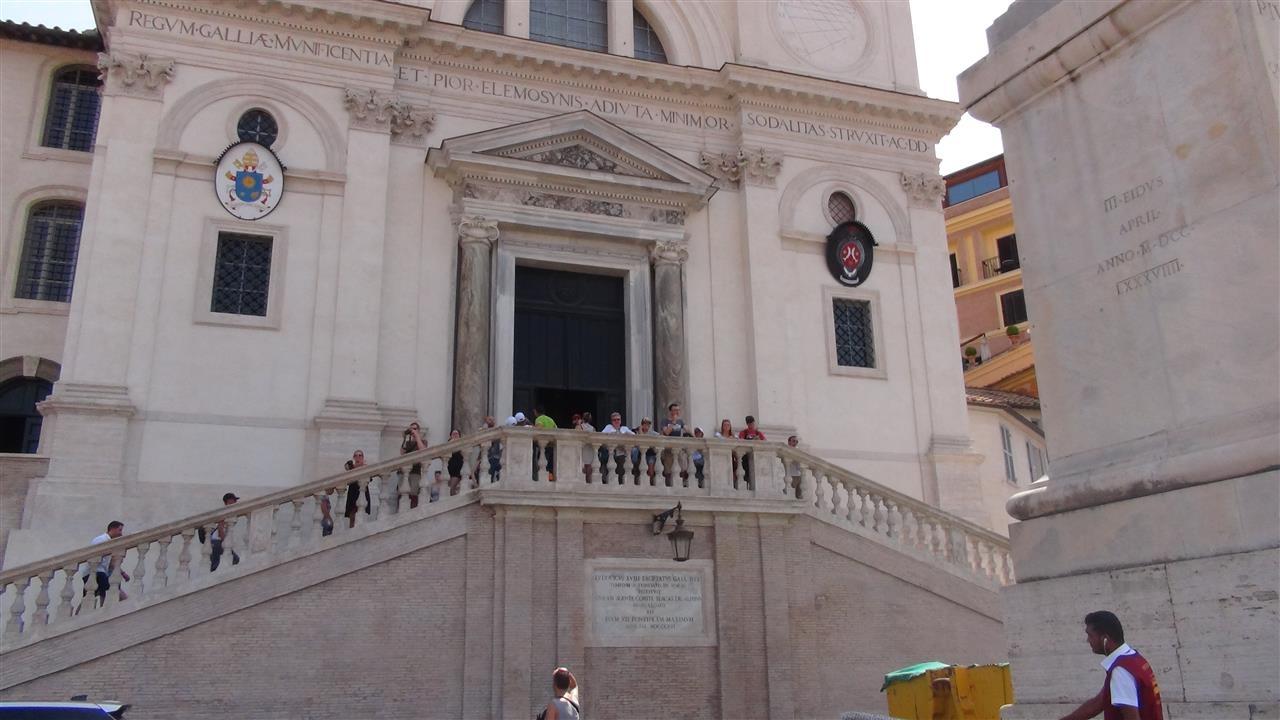 The girls left early for a church extravaganza, Ian & I decided to take on the 170 odd spanish steps.
The view from the church was great.
The cool interior gave us a chance to relax & look at the beautiful decoration.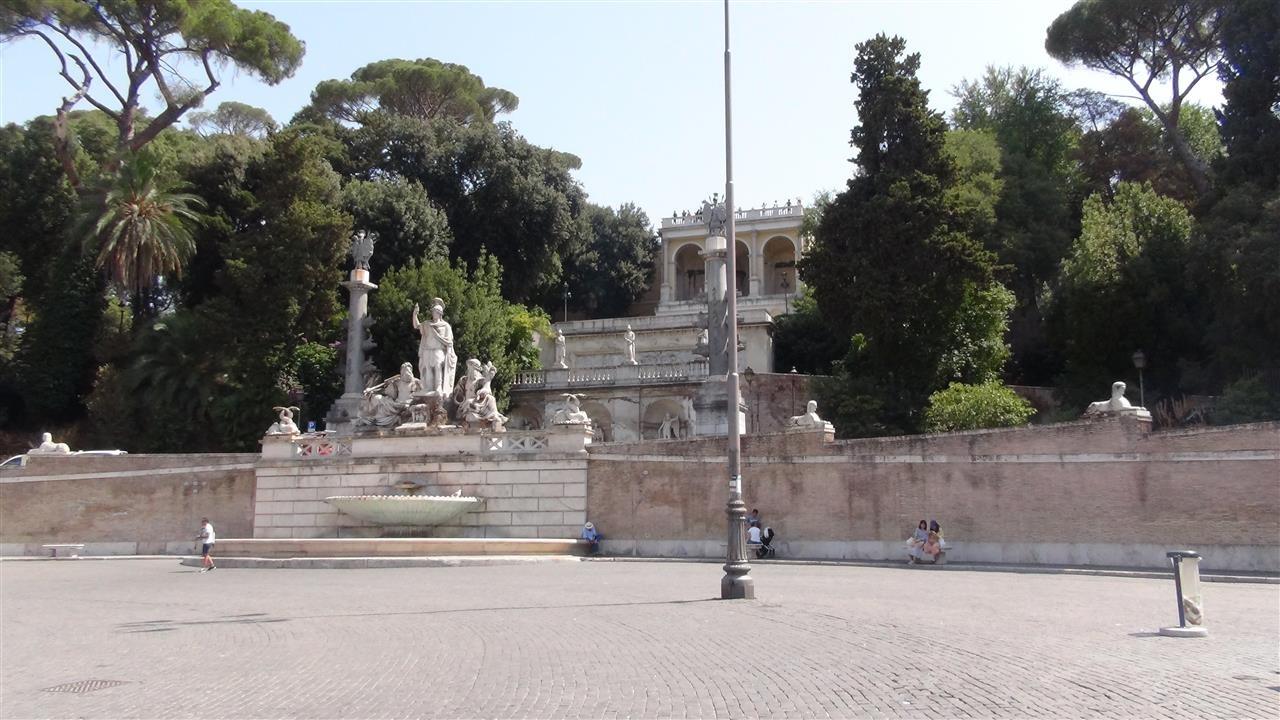 Then on to " the peoples plaza" via some beautiful fountains & statues.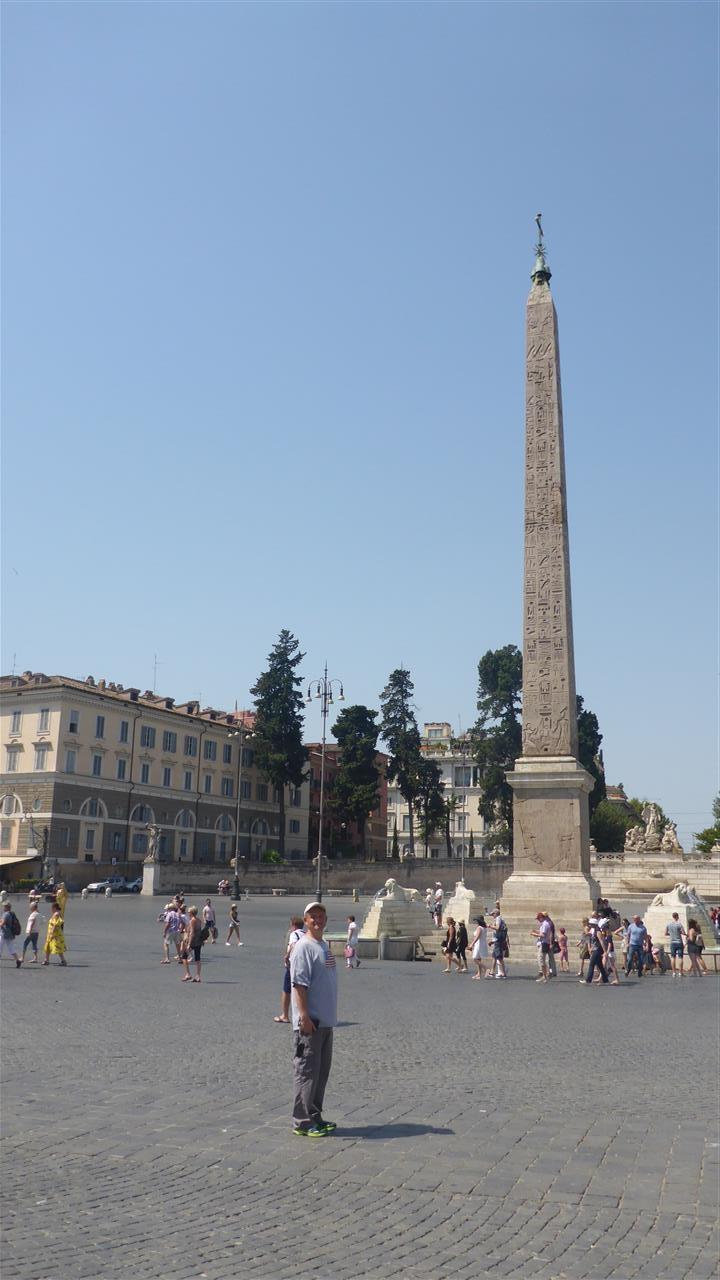 Apparently Rome has more egyptian monolyths than Egypt !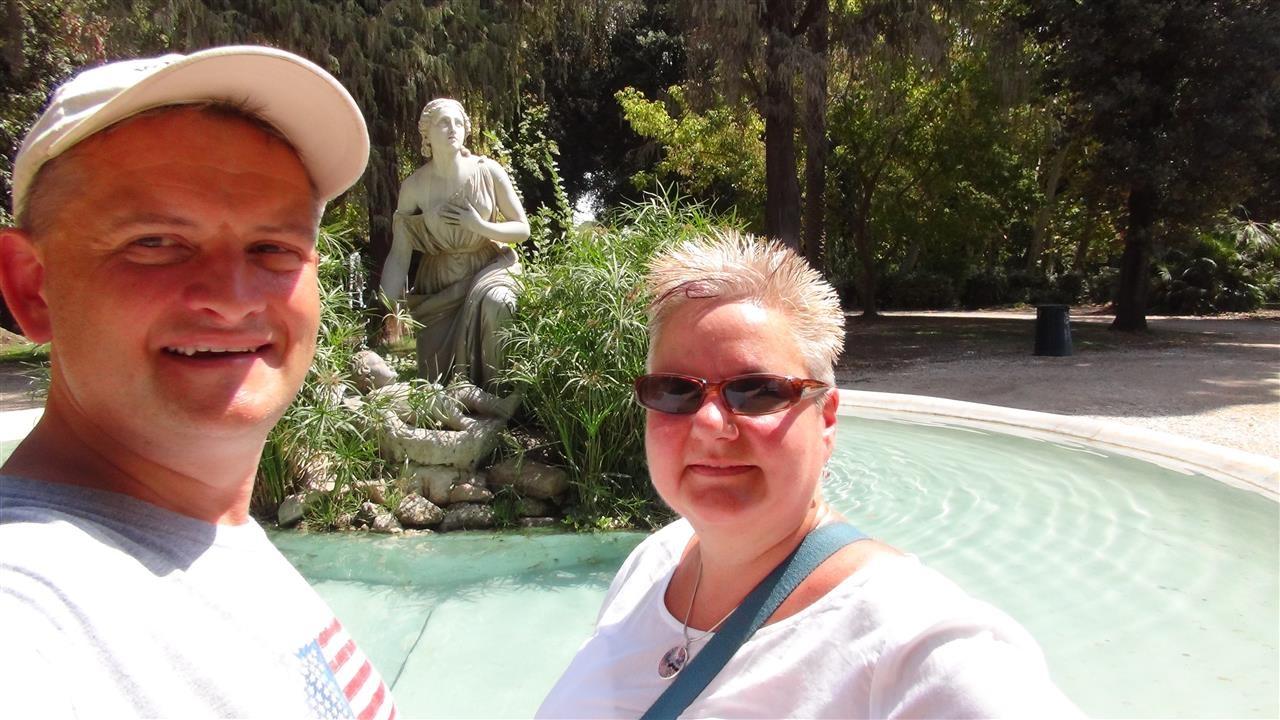 Moses & the bullrushes, depicted in this beautiful marble fountain.
Views across the city.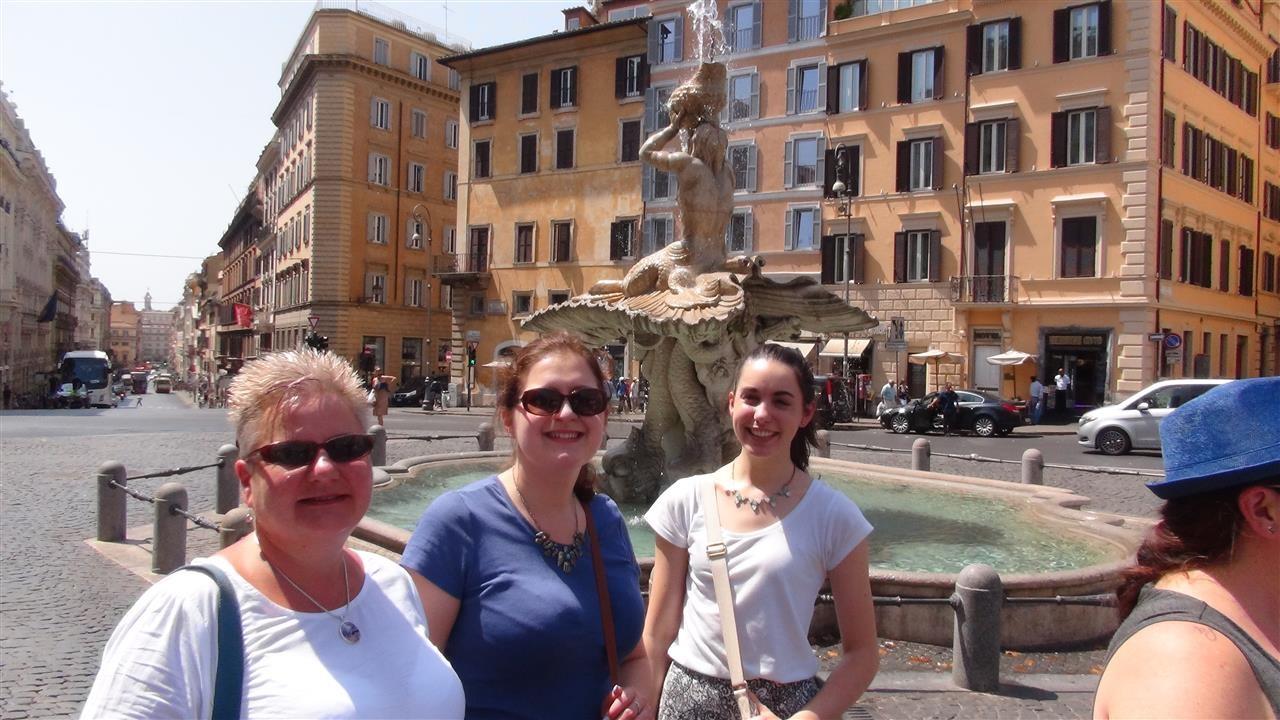 We meet the ladies for our Catacombs tour. A bus ferries us around the 3 locations.
First stop The catacombs of Domitilla, as with all of todays tours, no photos permitted. We have added some google pics to help.
The many sets of catacombs are set outside the city walls, probably for public health reasons. The warren if corridors in this one would stretch 6 miles if laid out flat and are on 3 levels.
The public are only allowed in a small section of the upper area, sadly all but one of the graves (many being infant sized) have long since been removed & the decorated marble fronts looted.
The catacomb is run by German monks who continue the exploration & renovation.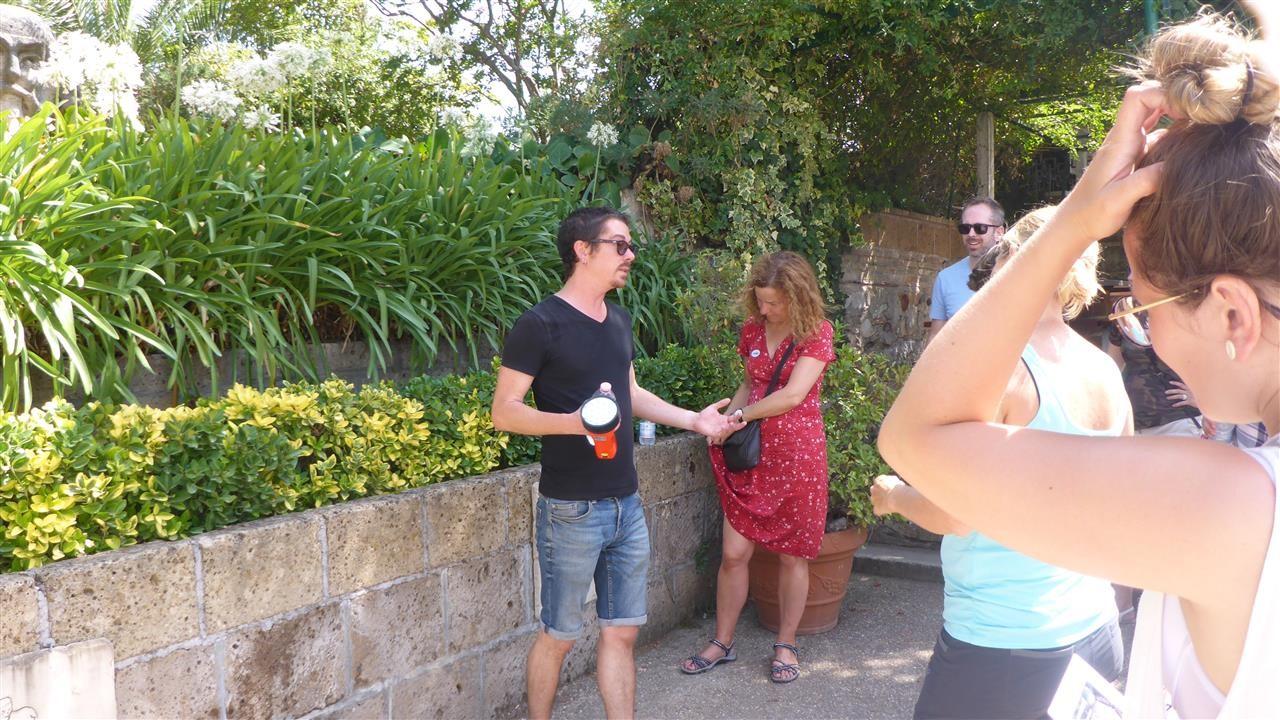 Our Guide Jon, an american who has been in Rome for 8 years, seemed to know his stuff.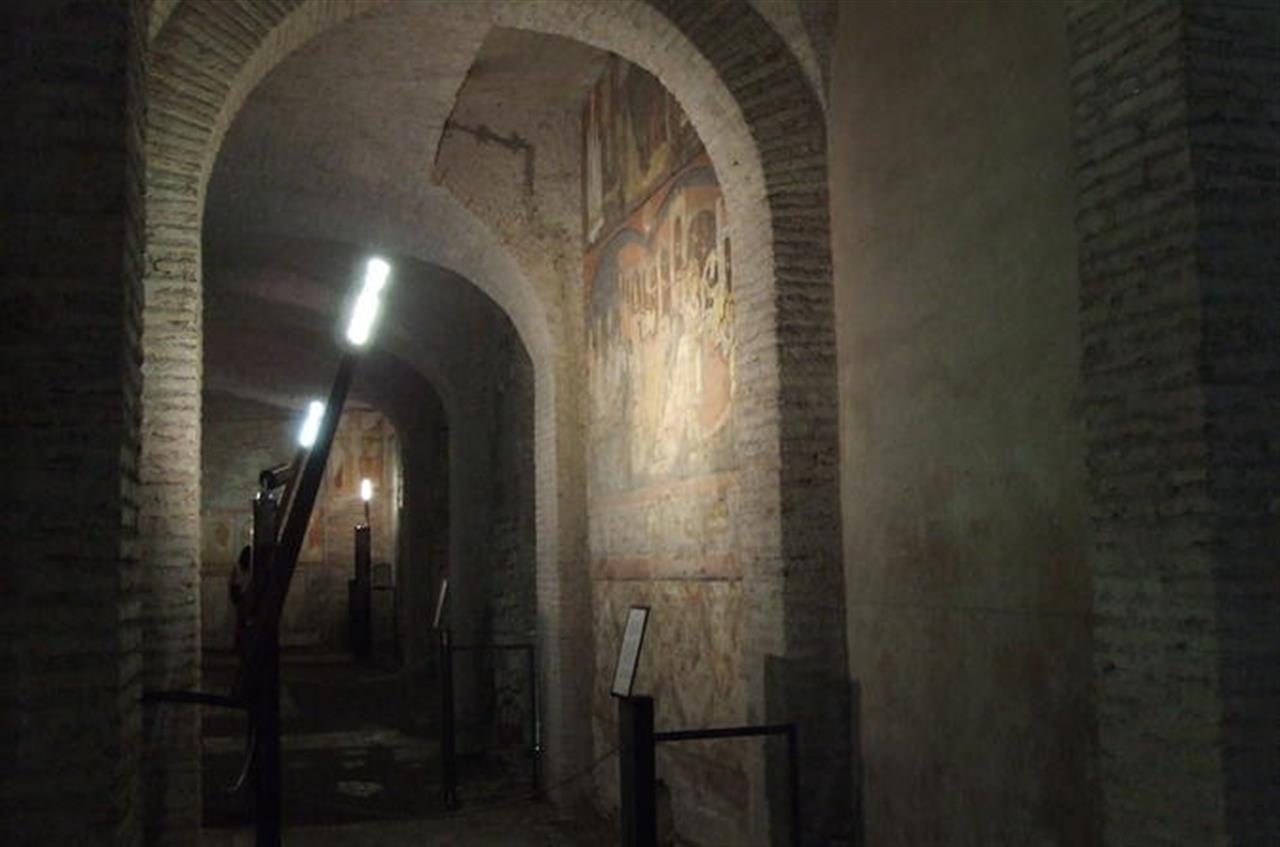 Next stop the church of St Clement.
The church at present is undergoing some work , but we could still see the progressive changes and additions to the structure, which is largely medievel.
Just one storey down is another level of 2nd century building, housing the fresco picture we have added, this area was flooded & rediscovered by an irish priest Fr Mulooley who's order operated the church in the 1930's.
Yet another level down are 1st century Roman dwellings beautifully preserved, along with a pagan chapel.
Last stop, the bones at the Cappucin Crypt. 6 chambers filled with ornate decoration made from the bones of 3700 cappucin monks.
Back to our hotel for a shower & McDonalds for tea.
Ian & I join The Dark Rome tour. Our guide an anonymous Italian who learned his english in Aberdeen..imagine that accent.

We visited the square who's name translates to field of flowers, where 400 yrs ago, Gallileos mate Bruno was burned alive for disputing that earth might not be the centre of our universe.
The Vatican kindly apologised for this in yr 2000, bit late.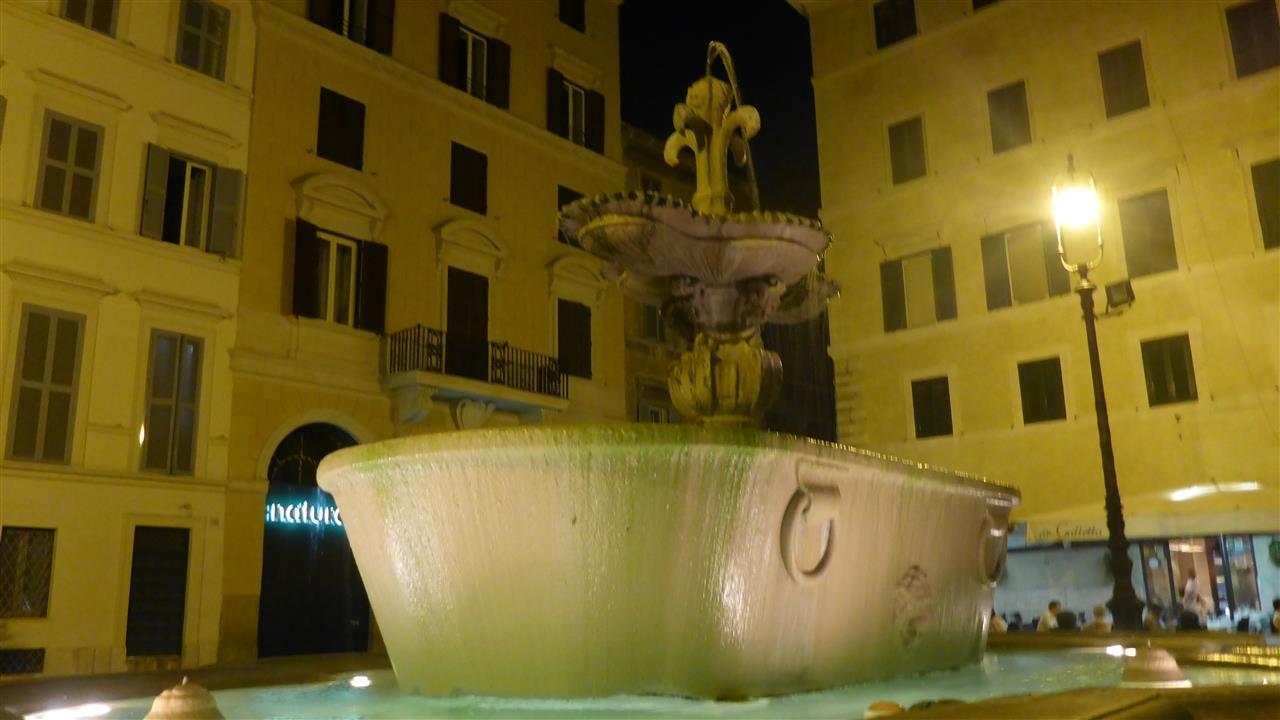 The pair of ancient bathtubs used as ornamentation in fountains commissioned by a very unpopular pope.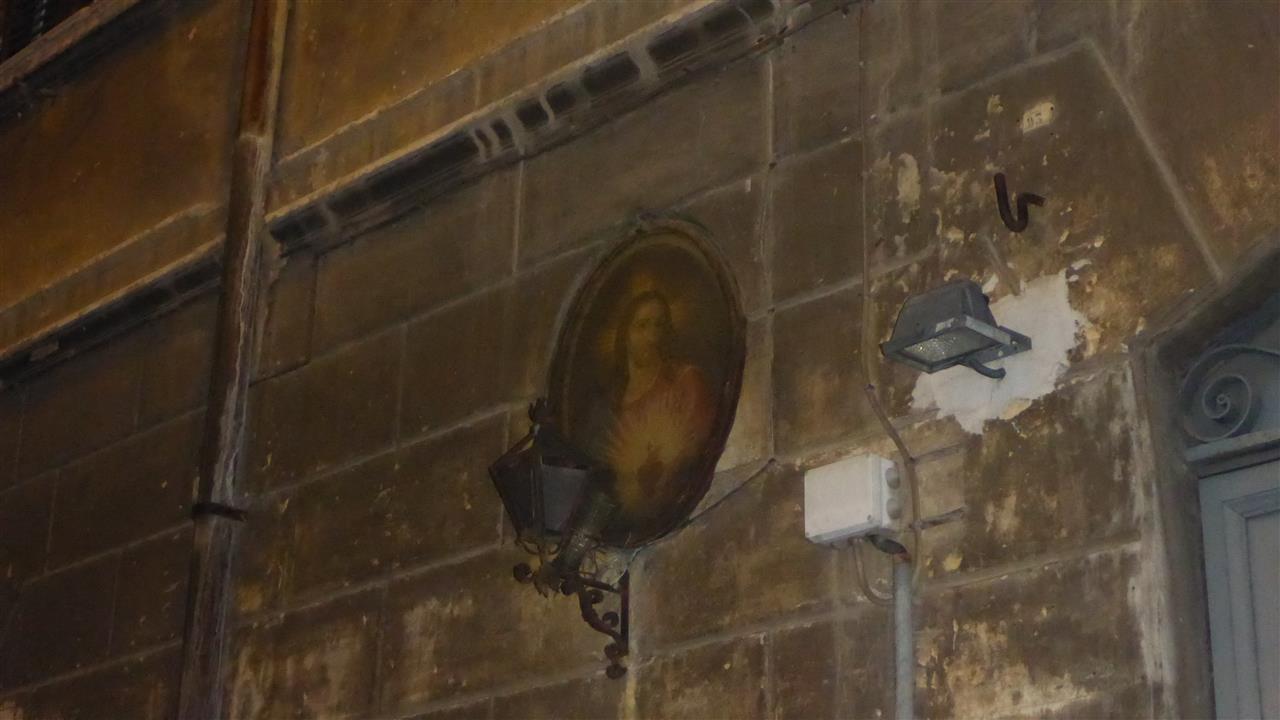 A street in Rome where the popes prison still stands, now luxury appartments..our guide listed many sorry tales leading to the street getting a bad reputation, locals believed it was haunted at various points in history, leading to a series of holy pictures to be put on the outside walls, as protection.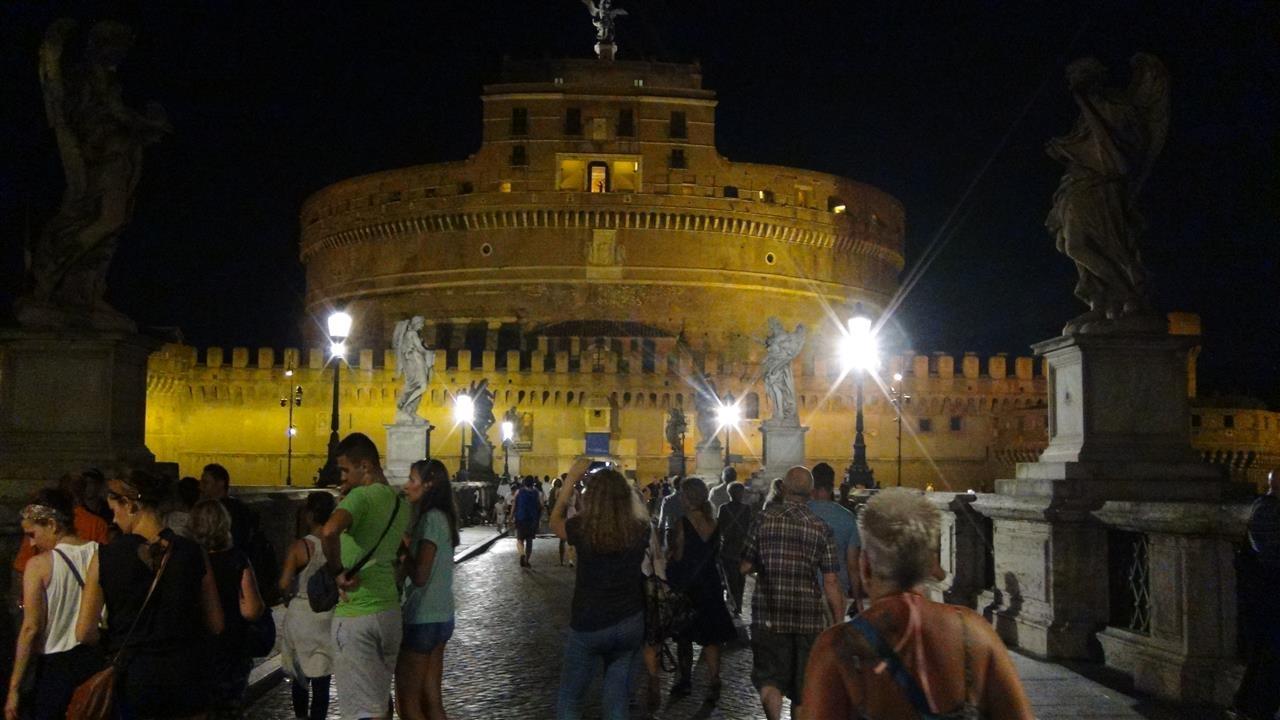 Last stop one of the gates to the vatican, where scaffolds were routinely erected to publicly chop off the heads of innocents and wrong doers alike.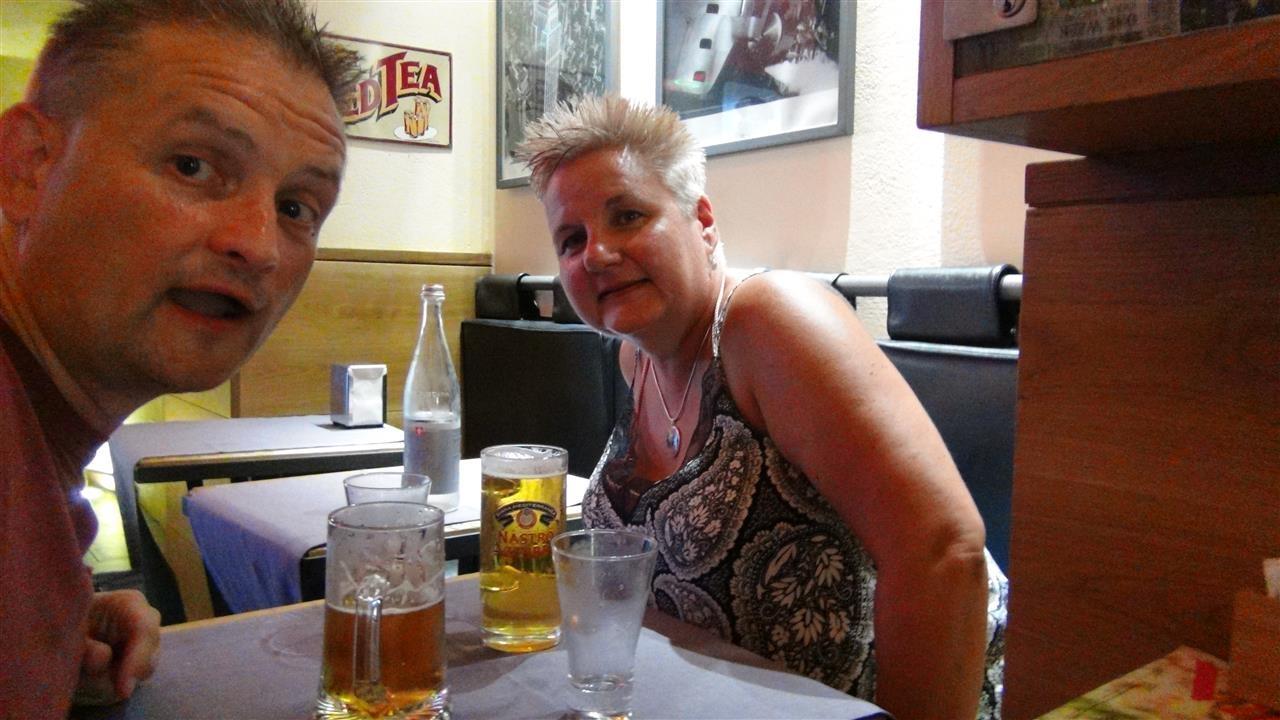 Just time for a refreshing beer before turning in for the night, oh no wait someone has to do the blog while the other one snores!

Good job you are worth it dear reader xxx


Day 16:&nbspThe Gypsy Curse (Sunday 6th August 2017)
Day 17:&nbspVatican ventures & Gladiators! (Monday 7th August 2017)
Day 18:&nbspAngels & Demons (Tuesday 8th August 2017)
Day 19:&nbspHello Pope, bye bye pixies. (Wednesday 9th August 2017)
Day 20:&nbspArt work overload. (Thursday 10th August 2017)
Day 21:&nbspOur own unguided tour of Florence. (Friday 11th August 2017)
Day 22:&nbspIan leans in Pisa. (Saturday 12th August 2017)
Day 23:&nbspSunny Sunday. (Sunday 13th August 2017)
Day 24:&nbspGoodbye Italy, It's been one hell of a ride. (Monday 14th August 2017)
Day 25:&nbspLong day driving...Hello Callais (Tuesday 15th August 2017)
Day 26:&nbspThe final stretch (Wednesday 16th August 2017)