Italy 2017

Show all days on one page (a long download!)
Day 1:&nbspNo fly zone (Saturday 22nd July 2017)
Day 2:&nbspTo the old Trout (Sunday 23rd July 2017)
Day 3:&nbspFrom a chateau Chillon to the Matterhorn. (Monday 24th July 2017)
Day 4:&nbspAround the Horn! (Tuesday 25th July 2017)
Day 5:&nbspZermatt goodbyes & to Venice for a bit. (Wednesday 26th July 2017)
Day 6:&nbspBridge of Sighs. (Thursday 27th July 2017)
Day 7:&nbspOur wedding anniversary and the beach we nearly went to. (Friday 28th July 2017)
Day 8:&nbspWe woke up in Stiffe! (Saturday 29th July 2017)
Day 9:&nbspRende to Francavilla di Sicilia and a room change (Sunday 30th July 2017)
Day 10:&nbspDay 2 in Francavilla Mount Etna here we come (Monday 31st July 2017)
Day 11:&nbspBusy doing nothing! (Tuesday 1st August 2017)
Day 12:&nbspBack to the mainland. (Wednesday 2nd August 2017)
Day 13:&nbspUp Pompeii. (Thursday 3rd August 2017)
Day 14:&nbspThe girls are coming! (Friday 4th August 2017)
Day 15:&nbspRoman Holiday. (Saturday 5th August 2017)

Sunday 6th August 2017
DAY
16

The Gypsy Curse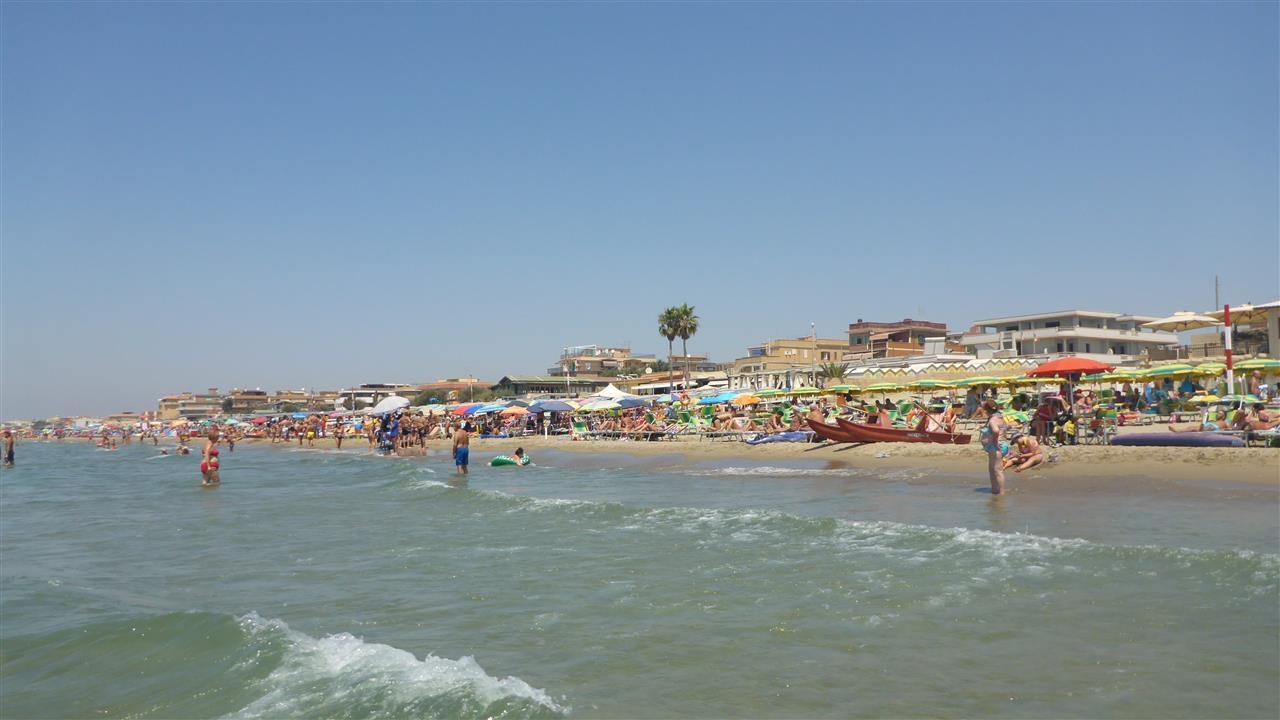 After a relaxing breakfast, we head out of town to the beach, along with just about everyone else in Rome.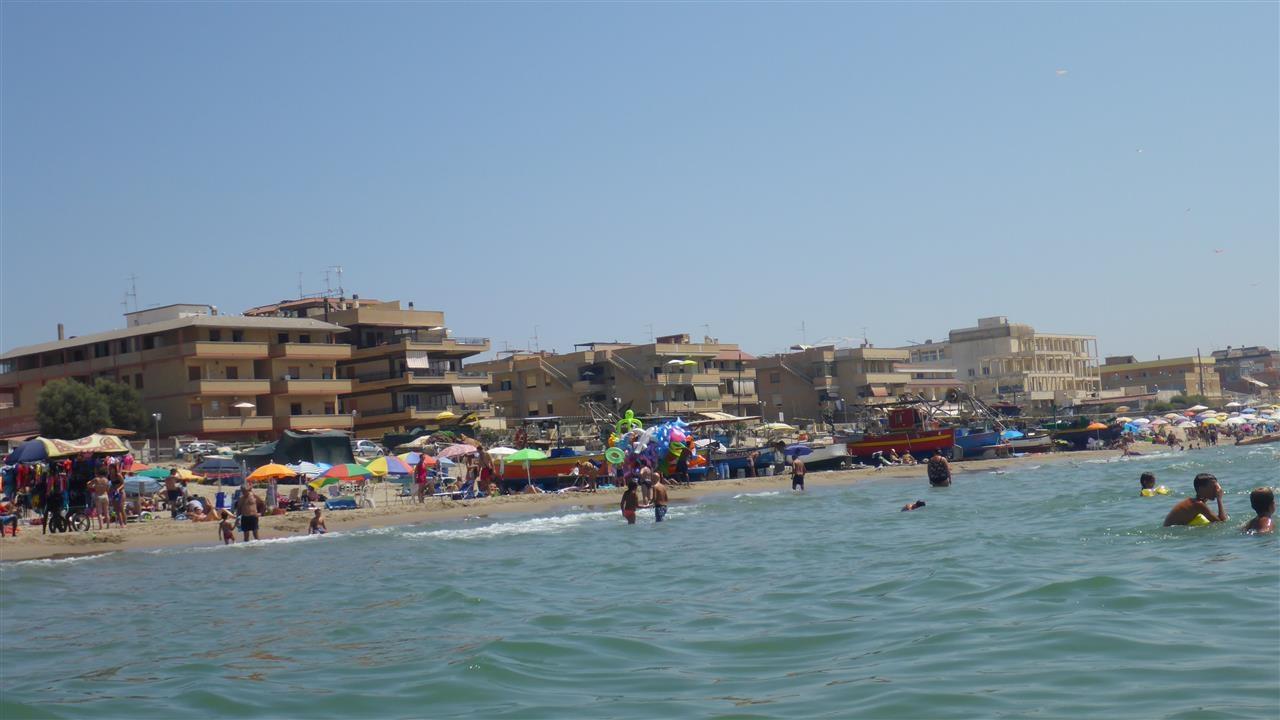 We finally we find a spot in a scruffy car park with lots of other cars.
The beach boasts, The Perla negra beach bar & a stretch of sunny surf.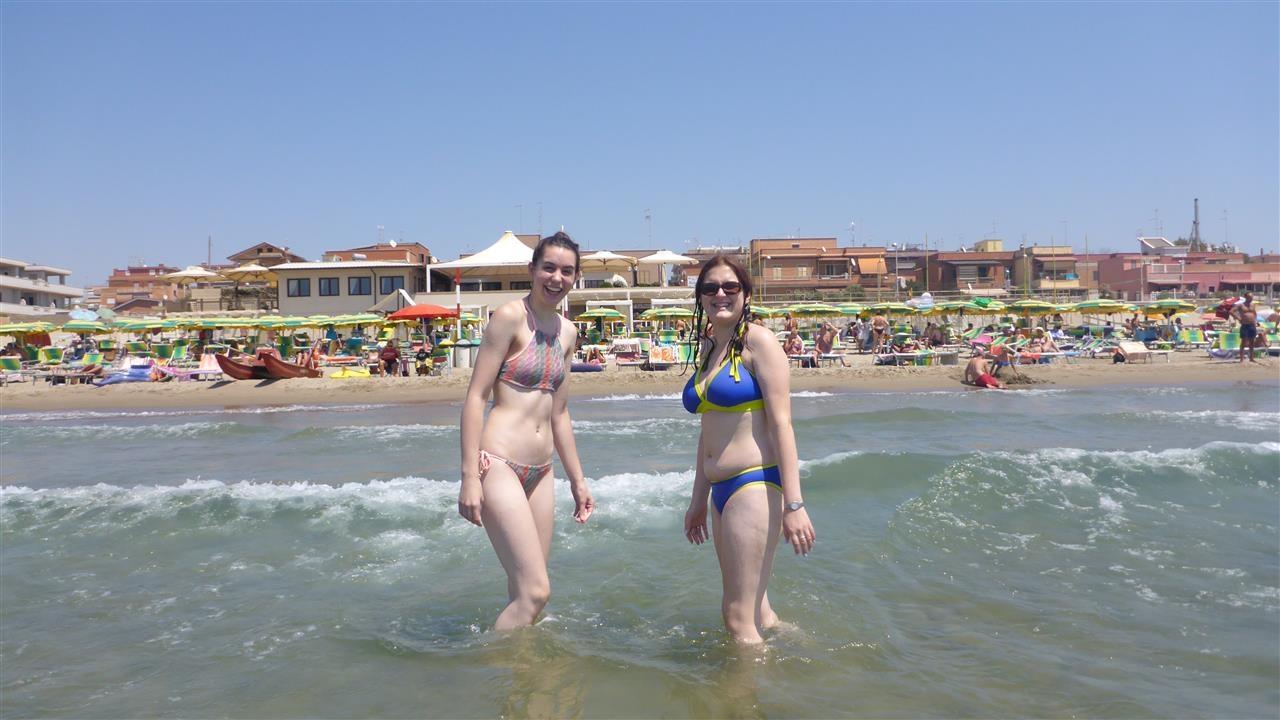 These 2 mermaids joined us for a swim.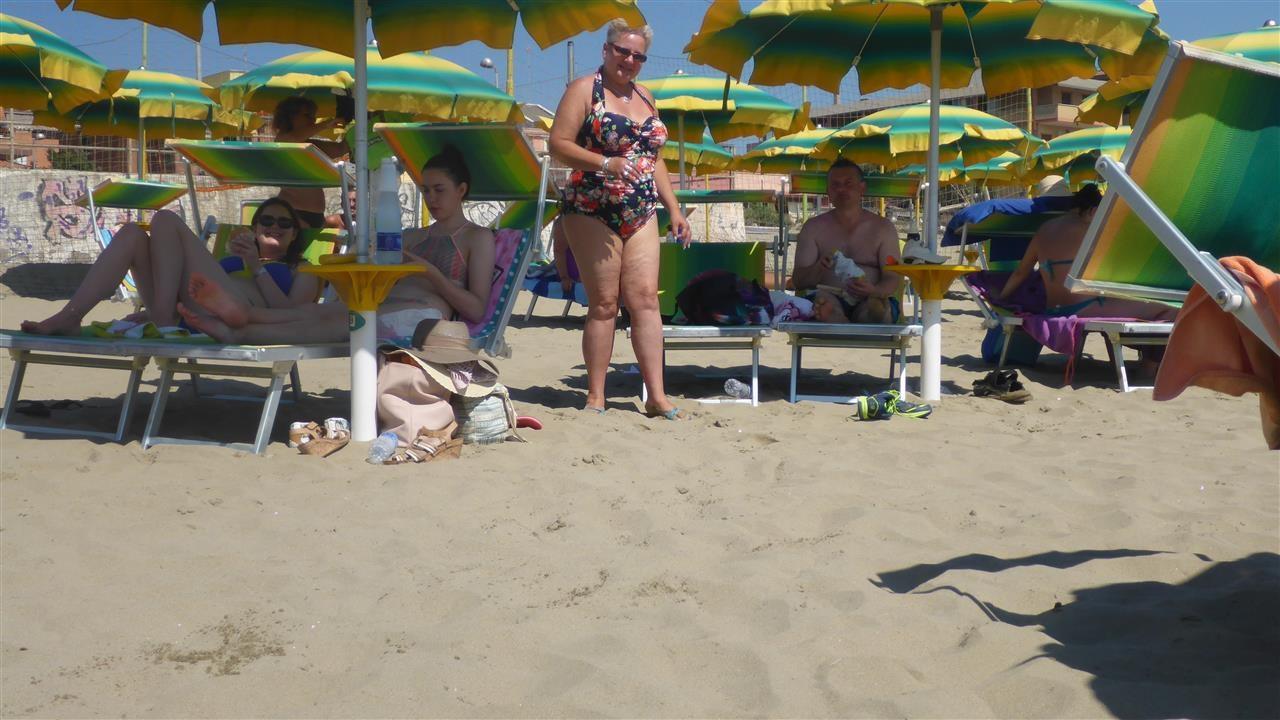 This is our little encampment, 42 euros of shade & somewhere to eat our pannini.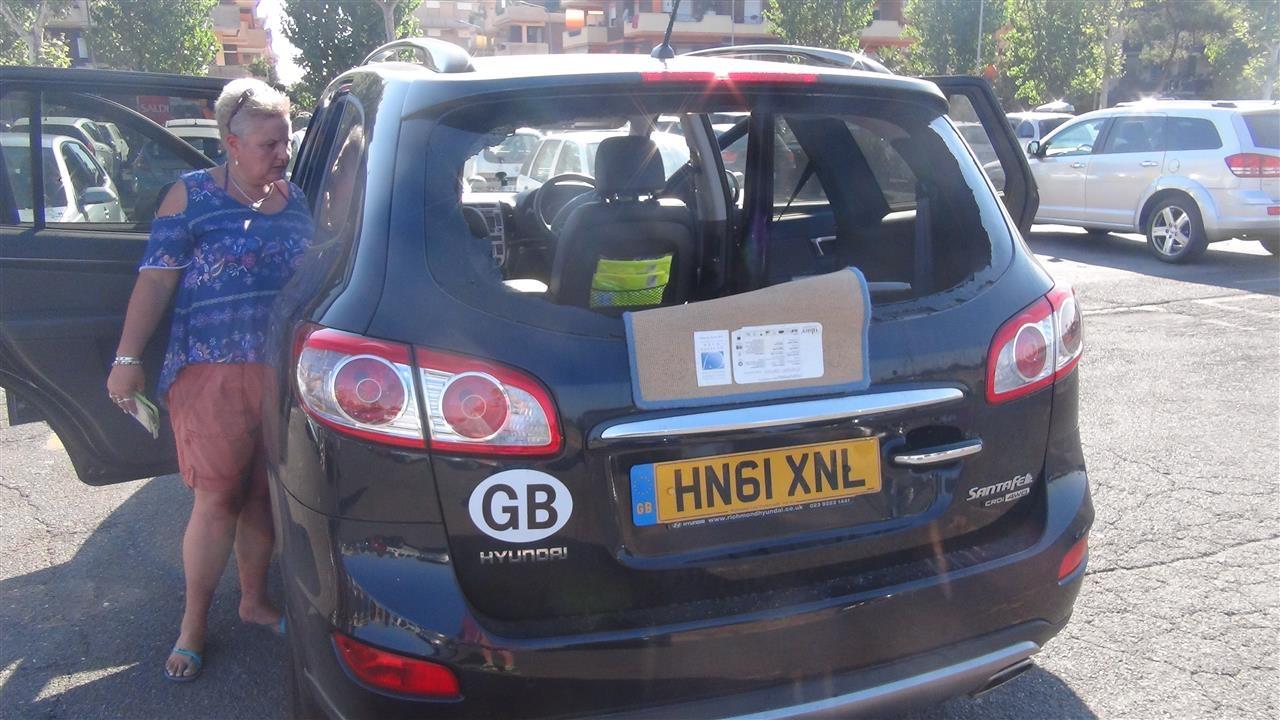 We return to our car to find the back window smashed & the contents gone. Including a suitcase full of laundry as well as our fridge, Ians spare everything bag & sadly my handbag, cash & my phone.. Maureen was left along with the video camera & oddly my credit / bank cards..
No one was hurt & its only stuff.
We spent the next 90 mins with the lovely local police , who say they have an influx of Gypsies & have had an epicemic of crimes committed by illegal immigrants. We also made calls to the RAC & insurance people. We motored back to Rome & were met promptly by a tow truck..Goodbye car.
Now back to nice things Ian finds us an Indian to drown our sorrows in Curry.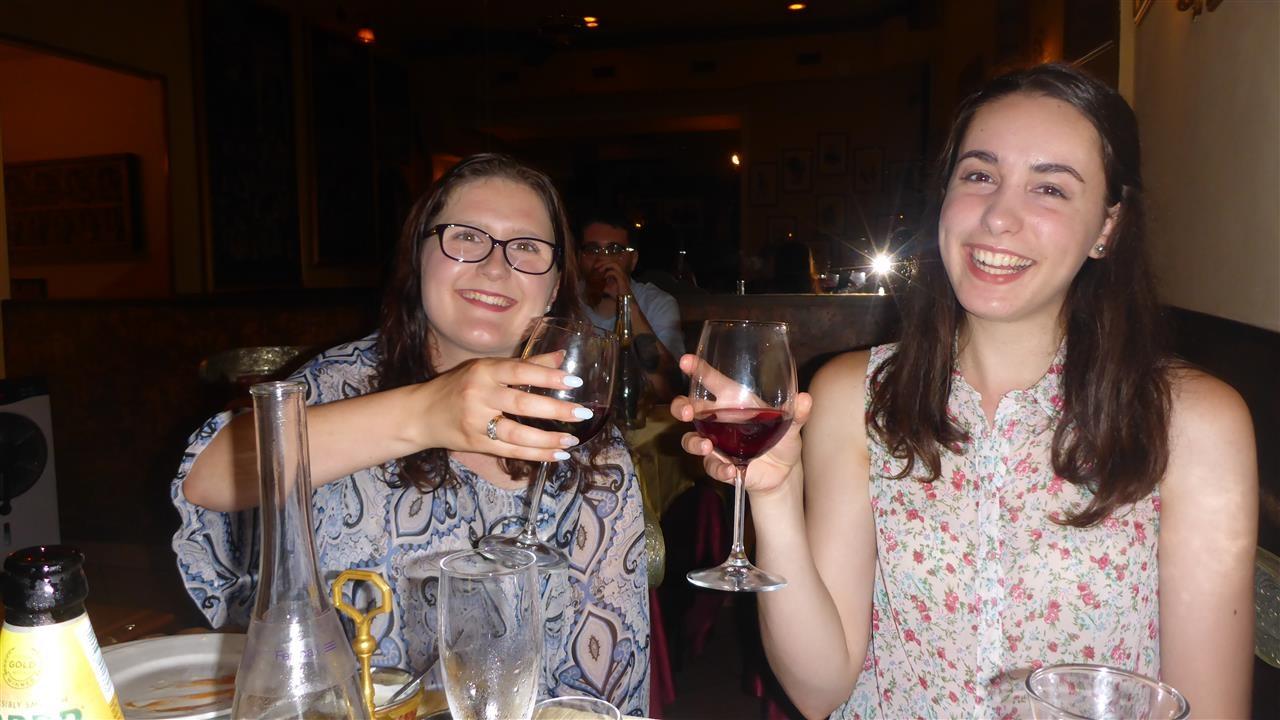 Team Veck did good today, Cheers! The Food & staff at the Maharajah restaurant restored our faith in mankind, with the fabulous Sheek Kebab Ian said was the best EVER. We all enjoyed our meals, fabulous!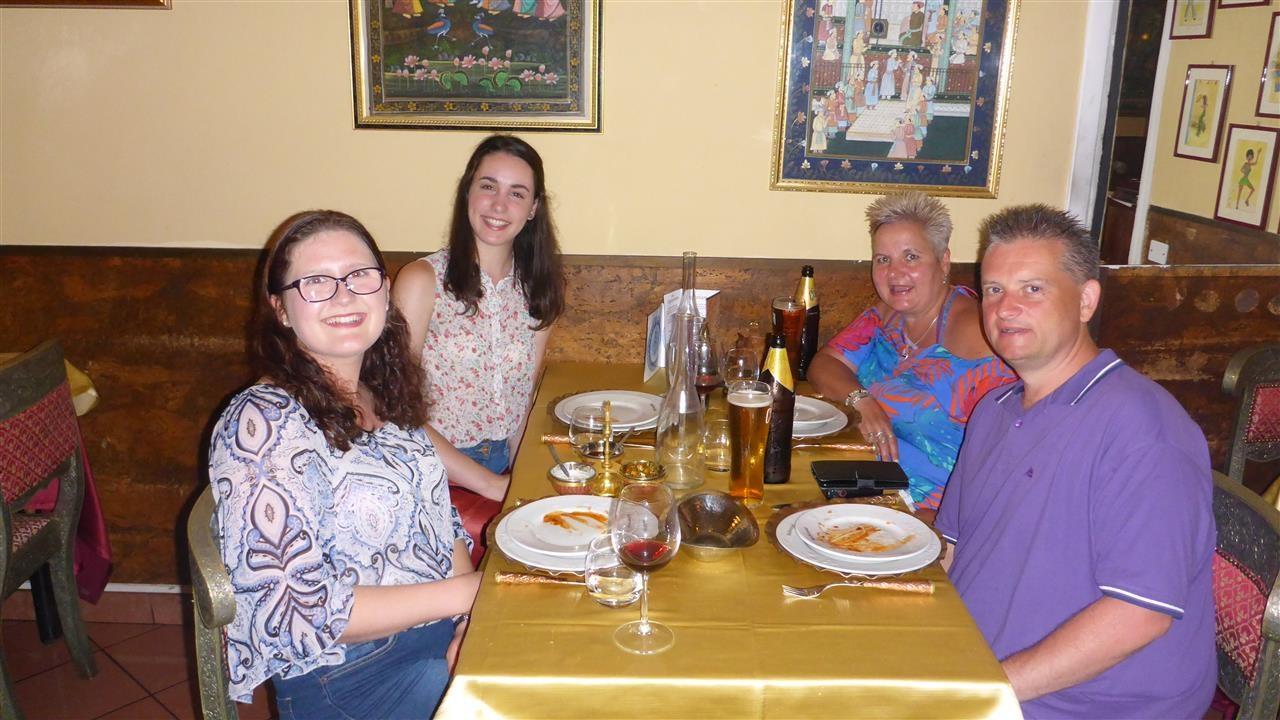 A phone call to the RAC is on the menu for tomorrow.

Goodnight dear reader xxx


Day 17:&nbspVatican ventures & Gladiators! (Monday 7th August 2017)
Day 18:&nbspAngels & Demons (Tuesday 8th August 2017)
Day 19:&nbspHello Pope, bye bye pixies. (Wednesday 9th August 2017)
Day 20:&nbspArt work overload. (Thursday 10th August 2017)
Day 21:&nbspOur own unguided tour of Florence. (Friday 11th August 2017)
Day 22:&nbspIan leans in Pisa. (Saturday 12th August 2017)
Day 23:&nbspSunny Sunday. (Sunday 13th August 2017)
Day 24:&nbspGoodbye Italy, It's been one hell of a ride. (Monday 14th August 2017)
Day 25:&nbspLong day driving...Hello Callais (Tuesday 15th August 2017)
Day 26:&nbspThe final stretch (Wednesday 16th August 2017)