Holiday USA 2012

Show all days on one page (a long download!)
Day 1 :Up, up and away (Tuesday 24th July 2012 )
Day 2 :Our Nations Capital.. (Wednesday 25th July 2012 )
Day 3 :Laurel & Charlie.. (Thursday 26th July 2012 )
Day 4 :Goodbye Bob ( Or whats left of him ) Hello Chesapeake bay.. (Friday 27th July 2012 )
Day 5 :Happy Anniversary Mr & Mrs Veck.. (Saturday 28th July 2012 )
Day 6 :Bottoms up on the Chatooga ( Paddle faster I hear Banjo's ).. (Sunday 29th July 2012 )
Day 7 :Cheerio Chatooga..Hi Fiddlers Roost.. (Monday 30th July 2012 )
Day 8 :Tubing on New River.. (Tuesday 31st July 2012 )
Day 9 :To Niagara , a nice curry & Ians cave of the Winds ! (Wednesday 1st August 2012 )
Day 10 :We Walked to Canada ( and back ) TWICE.. (Thursday 2nd August 2012 )
Day 11 :Drivin' Miss Hollie (Friday 3rd August 2012 )
Day 12 :Washington Mountain & an alpine roller coaster.. (Saturday 4th August 2012 )
Day 13 :Scooby doo does Lubec maine (Sunday 5th August 2012 )
Day 14 :You did that on Porpoise .. (Monday 6th August 2012 )
Day 15 :Rockin' around the cape.. (Tuesday 7th August 2012 )
Day 16 :Spooky Salem.. (Wednesday 8th August 2012 )
Day 17 :Where is my cup of tea?.. (Thursday 9th August 2012 )
Day 18 :Steam train antics! ... (Friday 10th August 2012 )
Day 19 :The bears go to Bear Mountain & up The Empire State.. (Saturday 11th August 2012 )

Following our Bell Mans assurances that we'd be able to get on a ferry to Liberty Island with no wait at all, we had a relaxing start.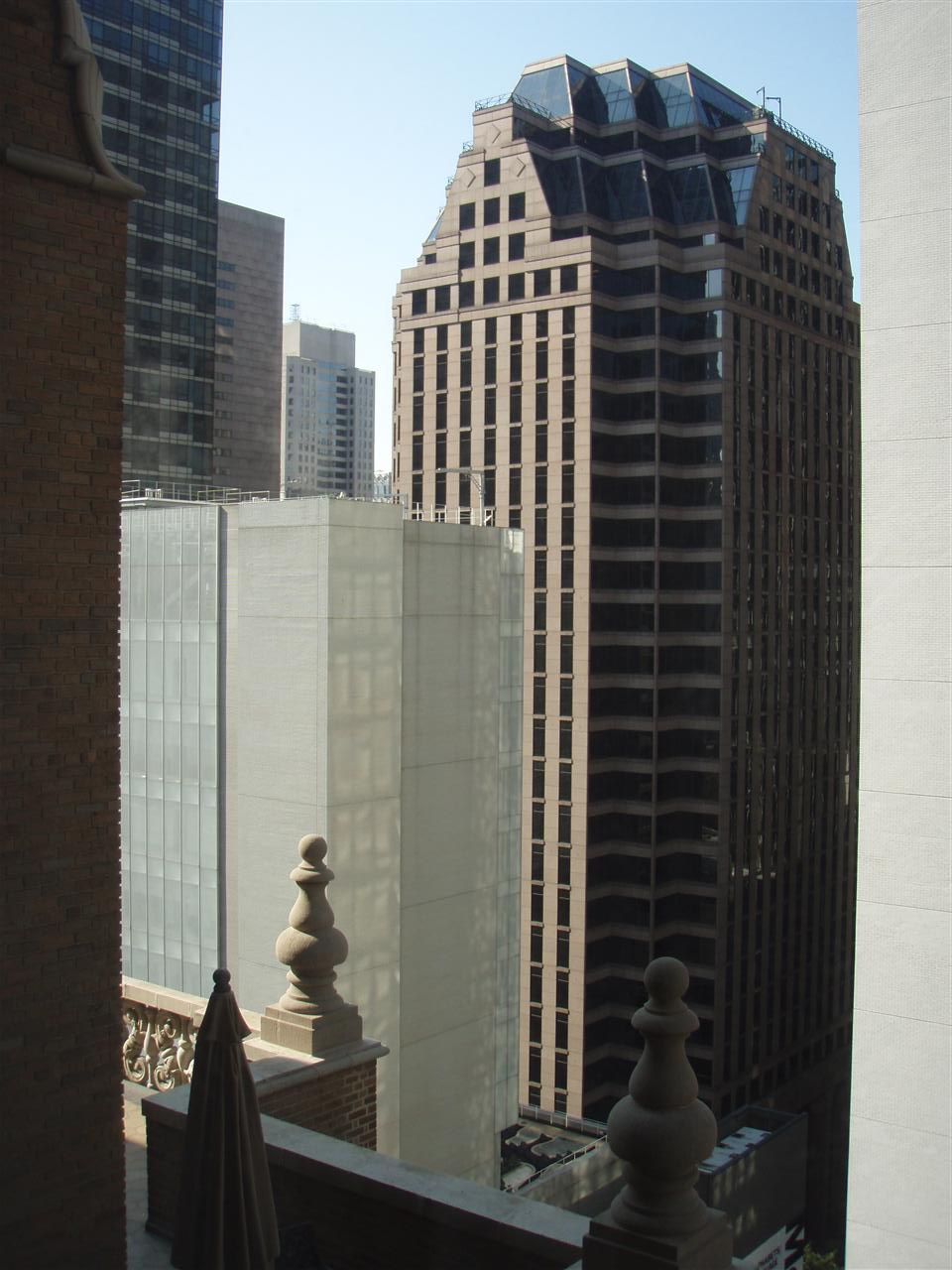 We went to the subway & purchased tickets to the Statten Island ferry stop.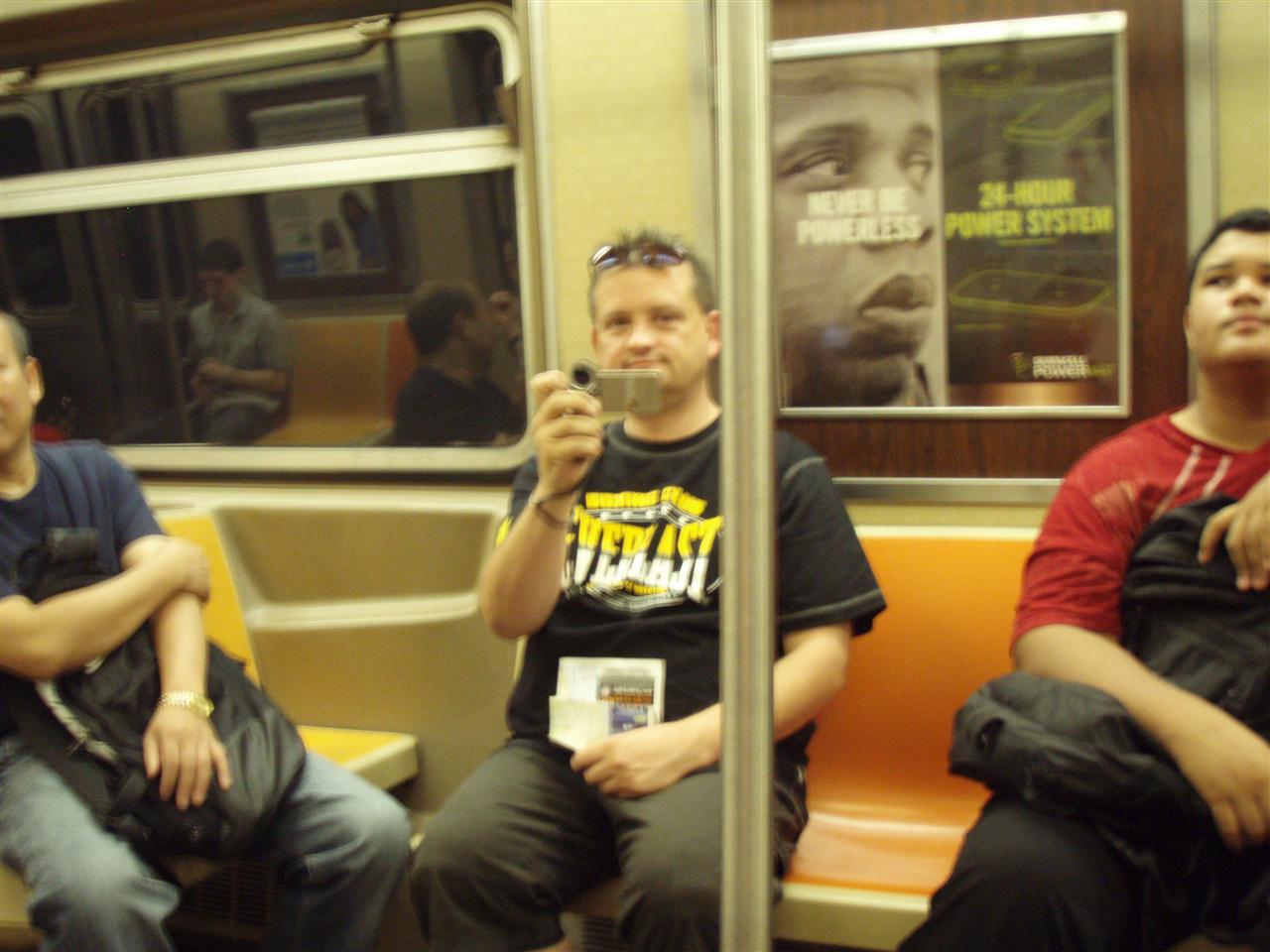 It was already mighty hot when we purchased our ferry tickets, we were astonished to find the queue stretching away into the distance, round the usual chicane & off into the public streets. The promised 1hr wait seemed unlikely at best.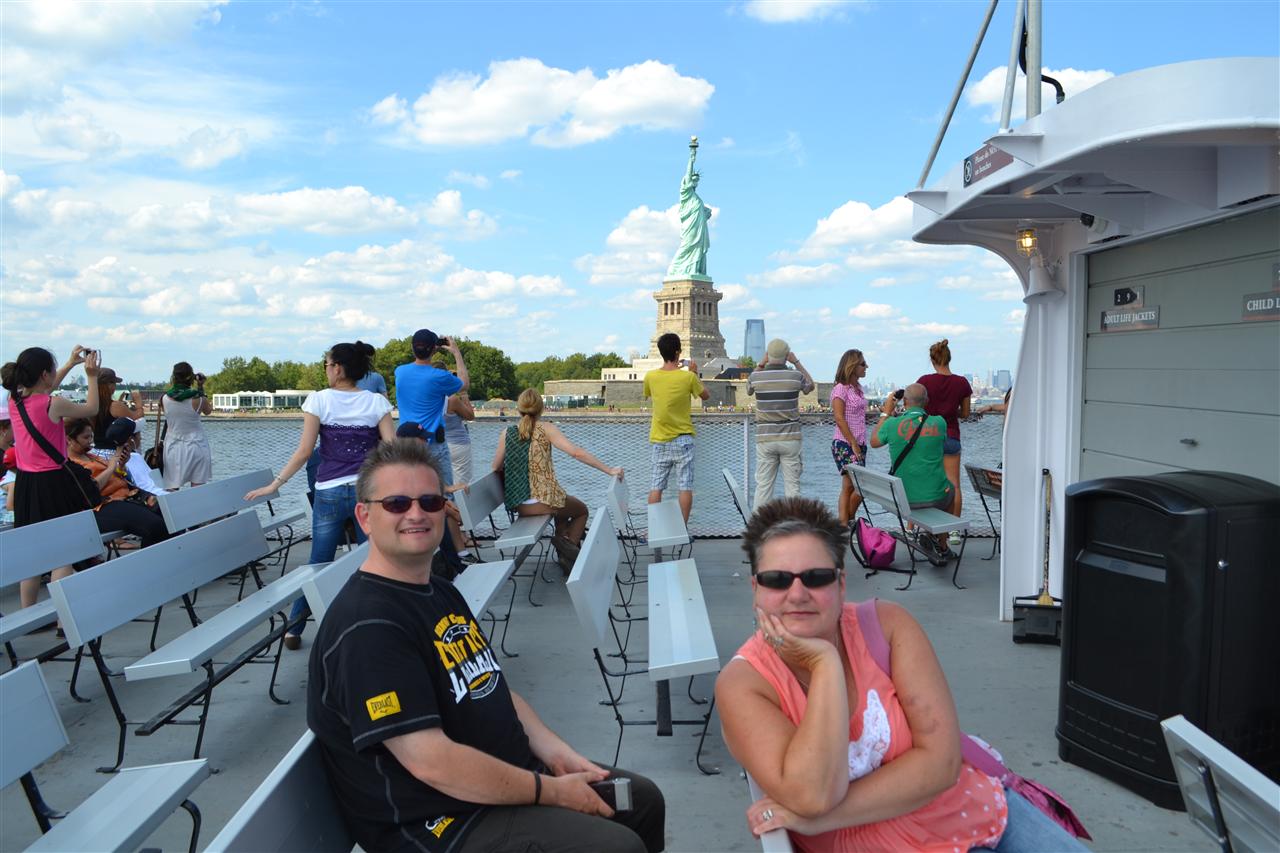 Eventually we were herded aboard the "Island Cruise Ship "..The views made it all worth waiting for.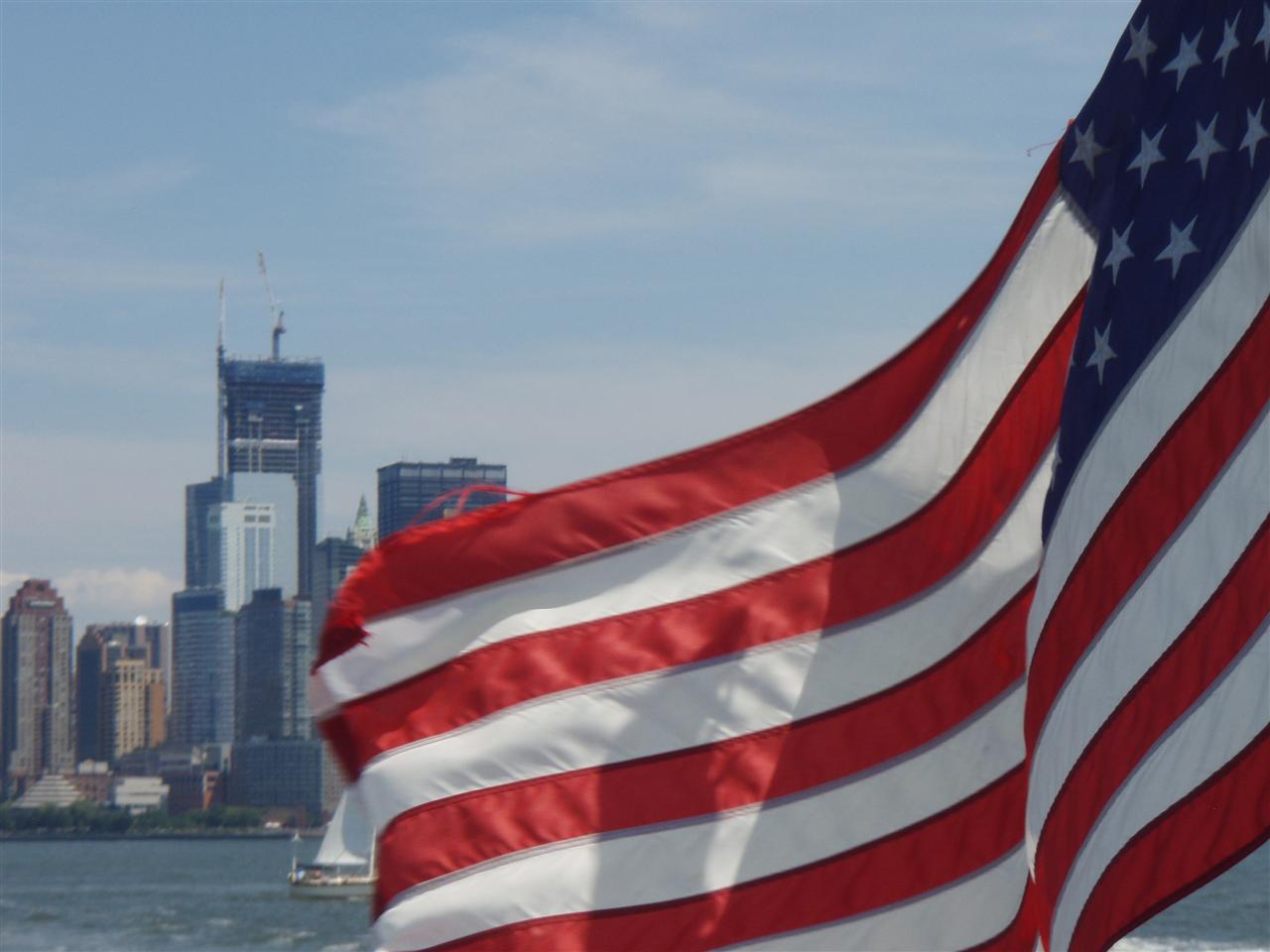 The ship made a wide arc & deposited us at Liberty Island.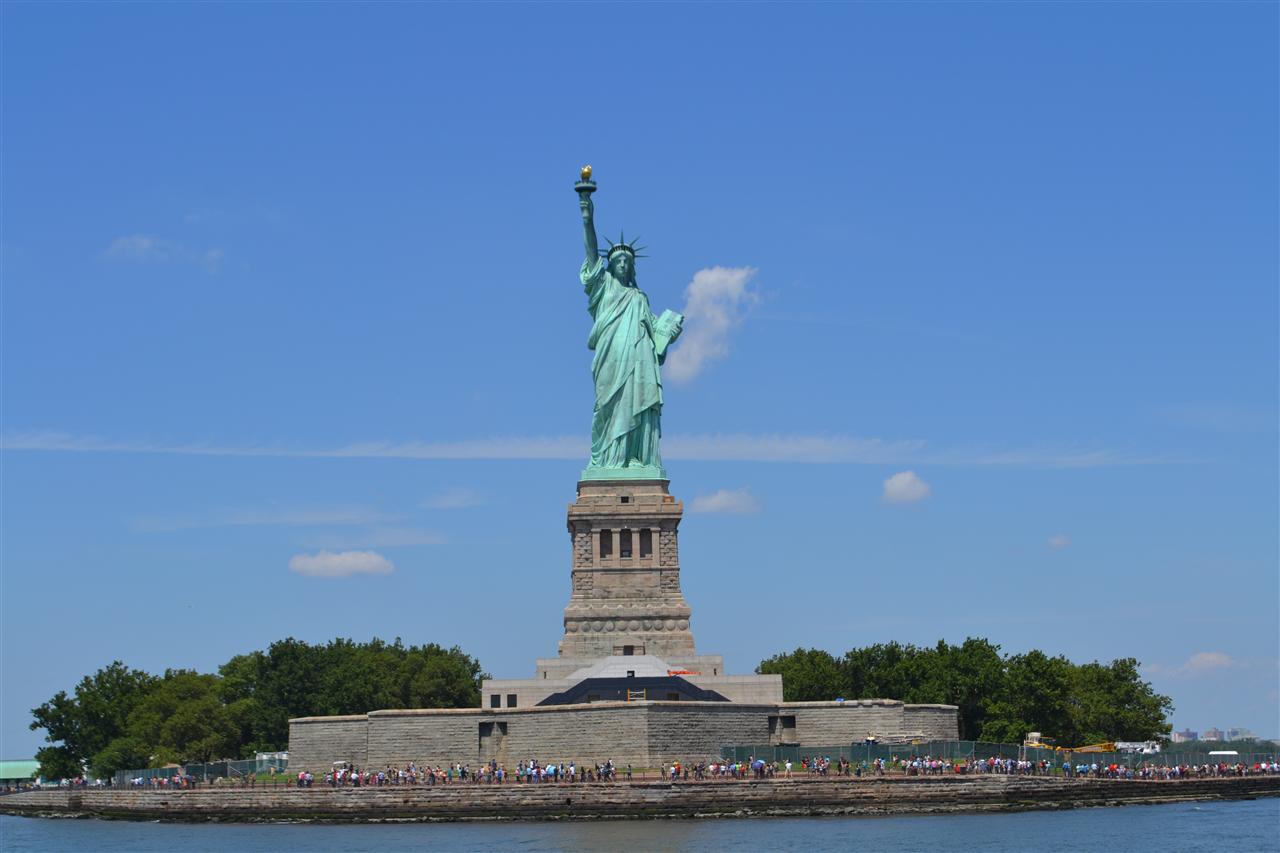 We collected our audio tours ( Mine refused to work ! ) & headed off round the small island.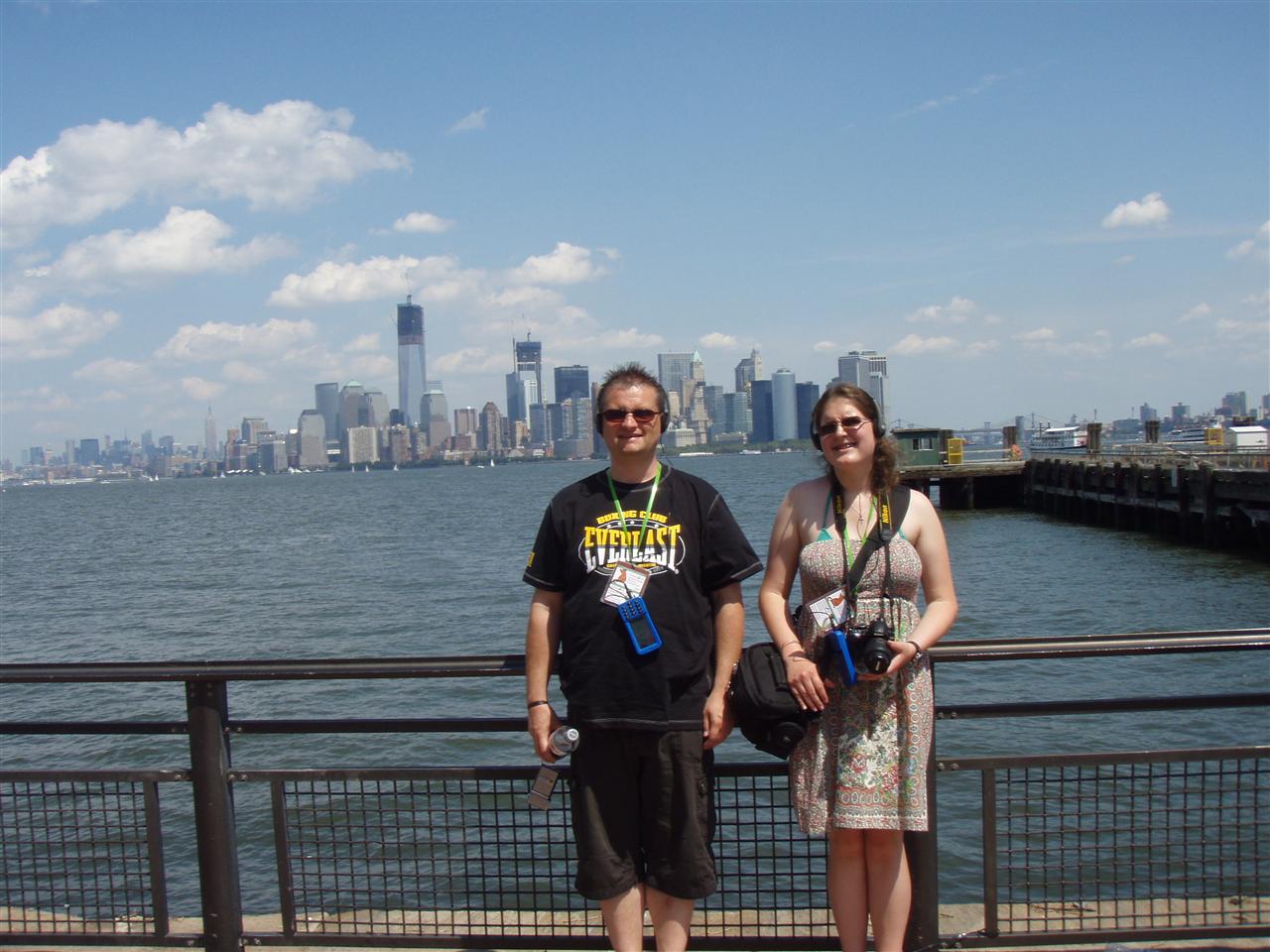 Learning how the magnificent statue was a kind gift from the French & the logistics of the construction were aided by Eiffel , The french architect still 5 or more years from creating his own masterpiece tower.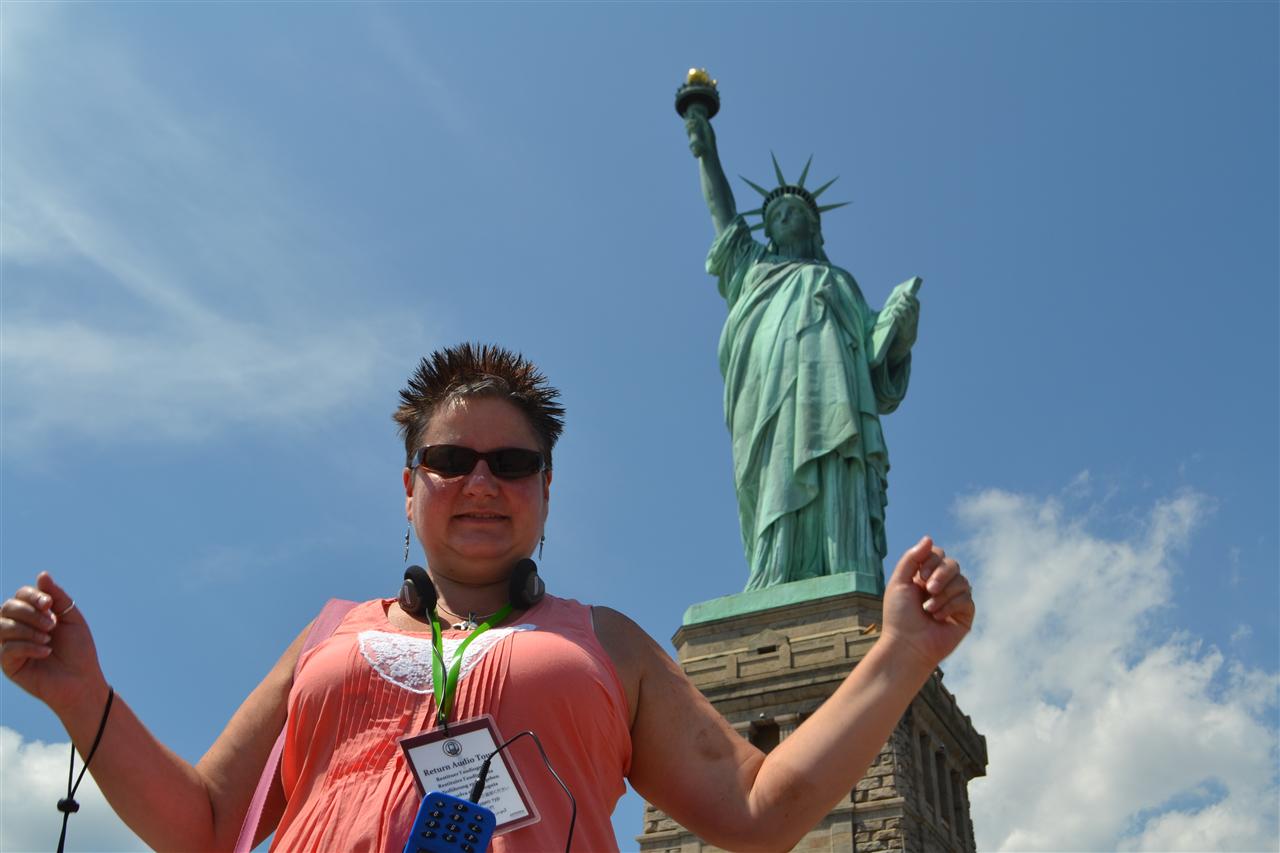 The Americans however had to stump up the cash to build the base plinth, Newspaper magnate Pulitzer himself arranged the funding, by encouraging his readers to send in donations with the promise of their names in print.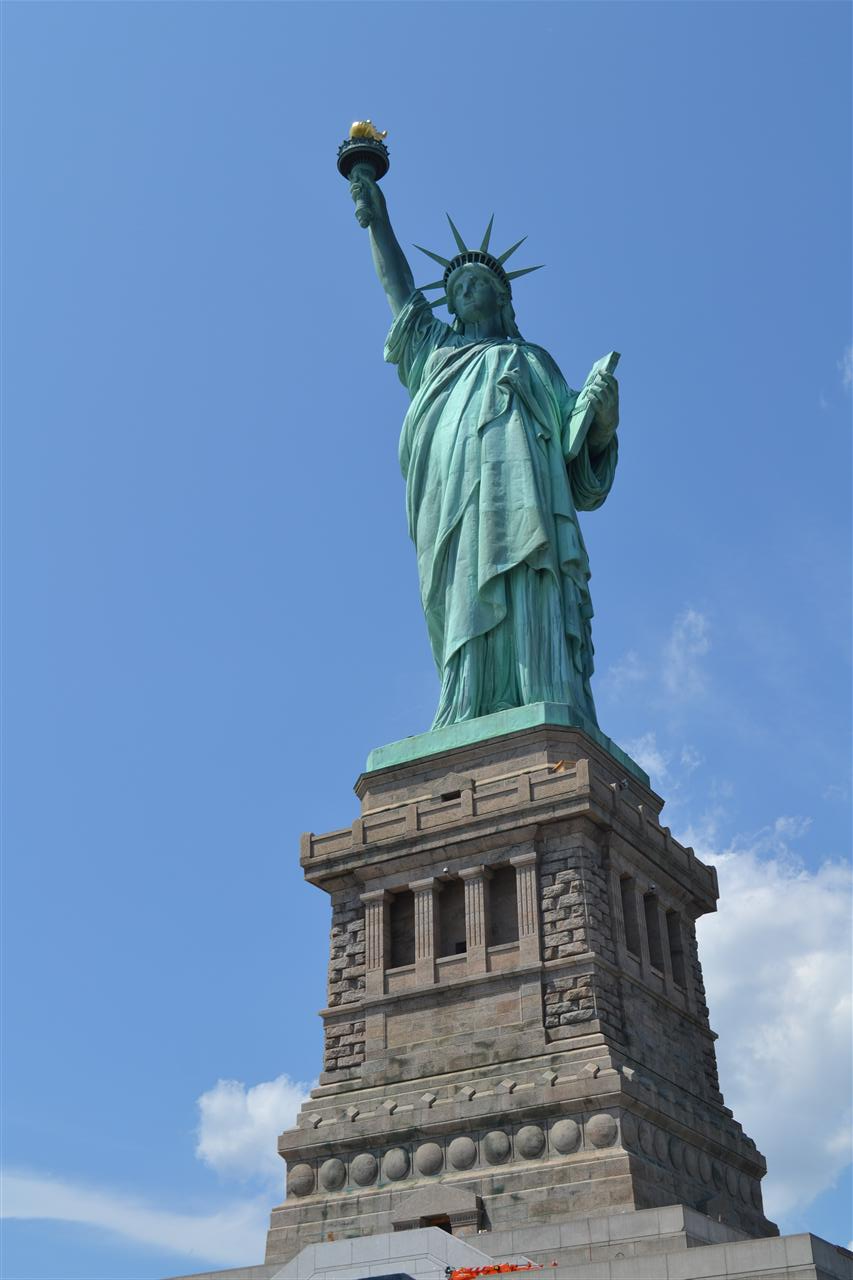 The statue is made from copper & took 20 weeks to gain its green patina.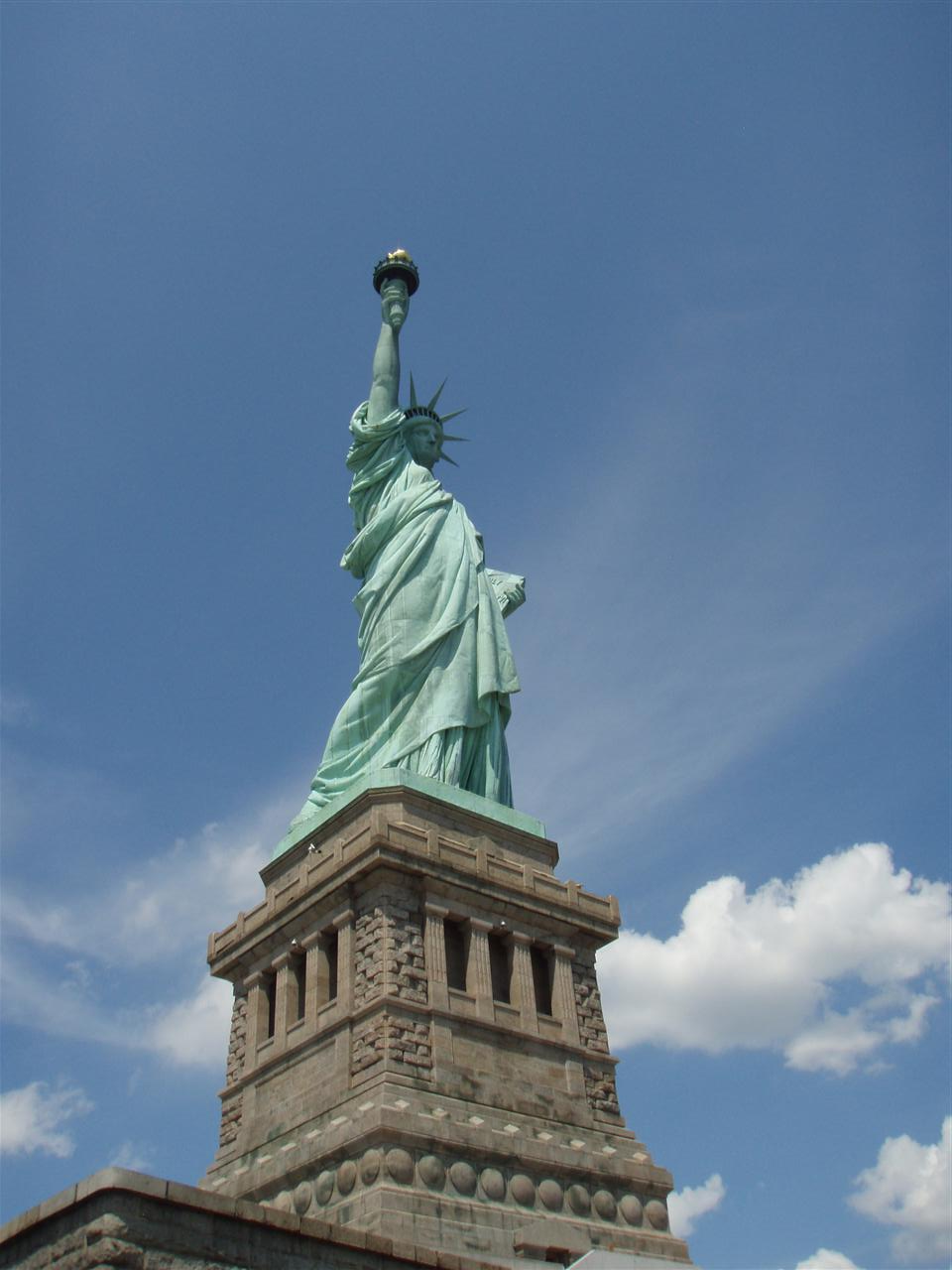 Back on the ship & next stop Ellis Island, a glorified prison camp for immigrants up until 1924, when the immigration acts came into force & limited the numbers.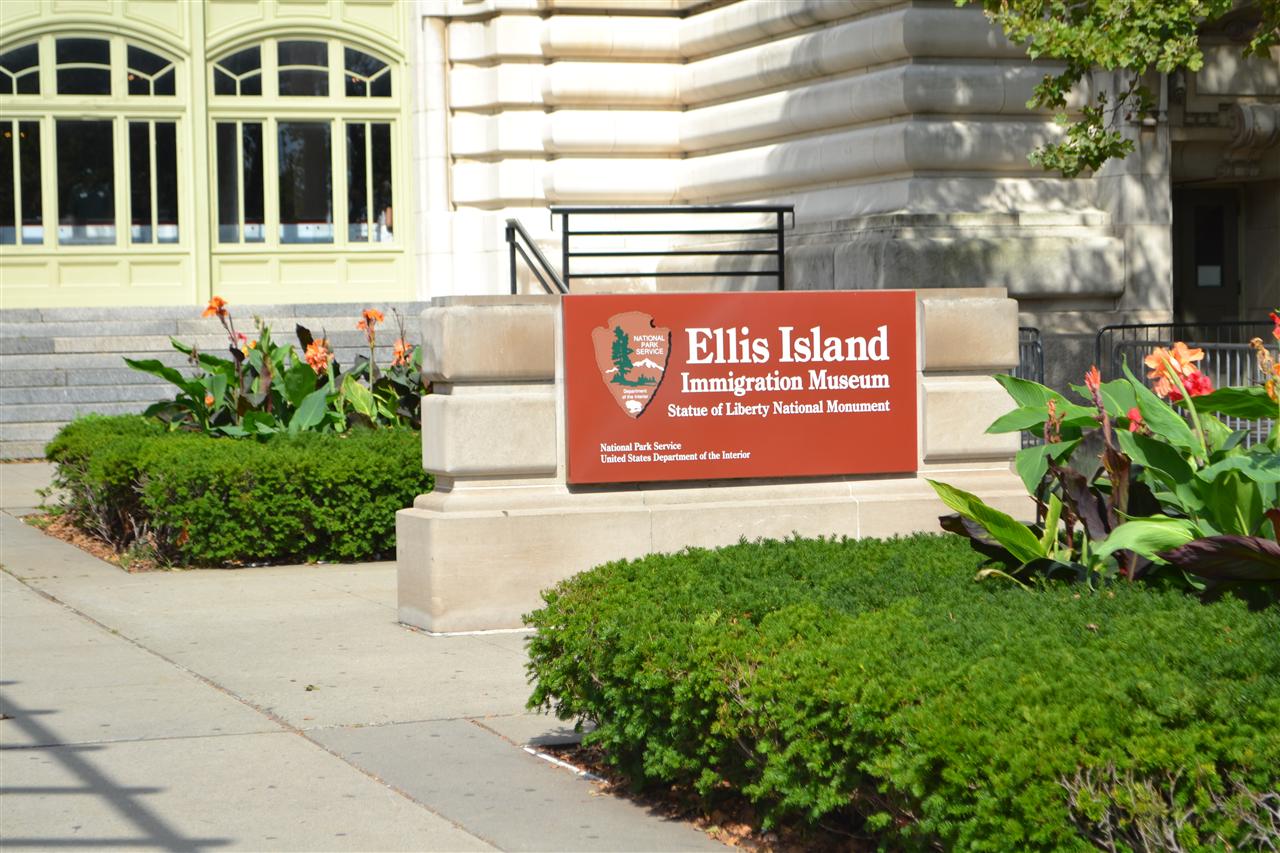 Another audio tour, all 3 of us enjoyed this one!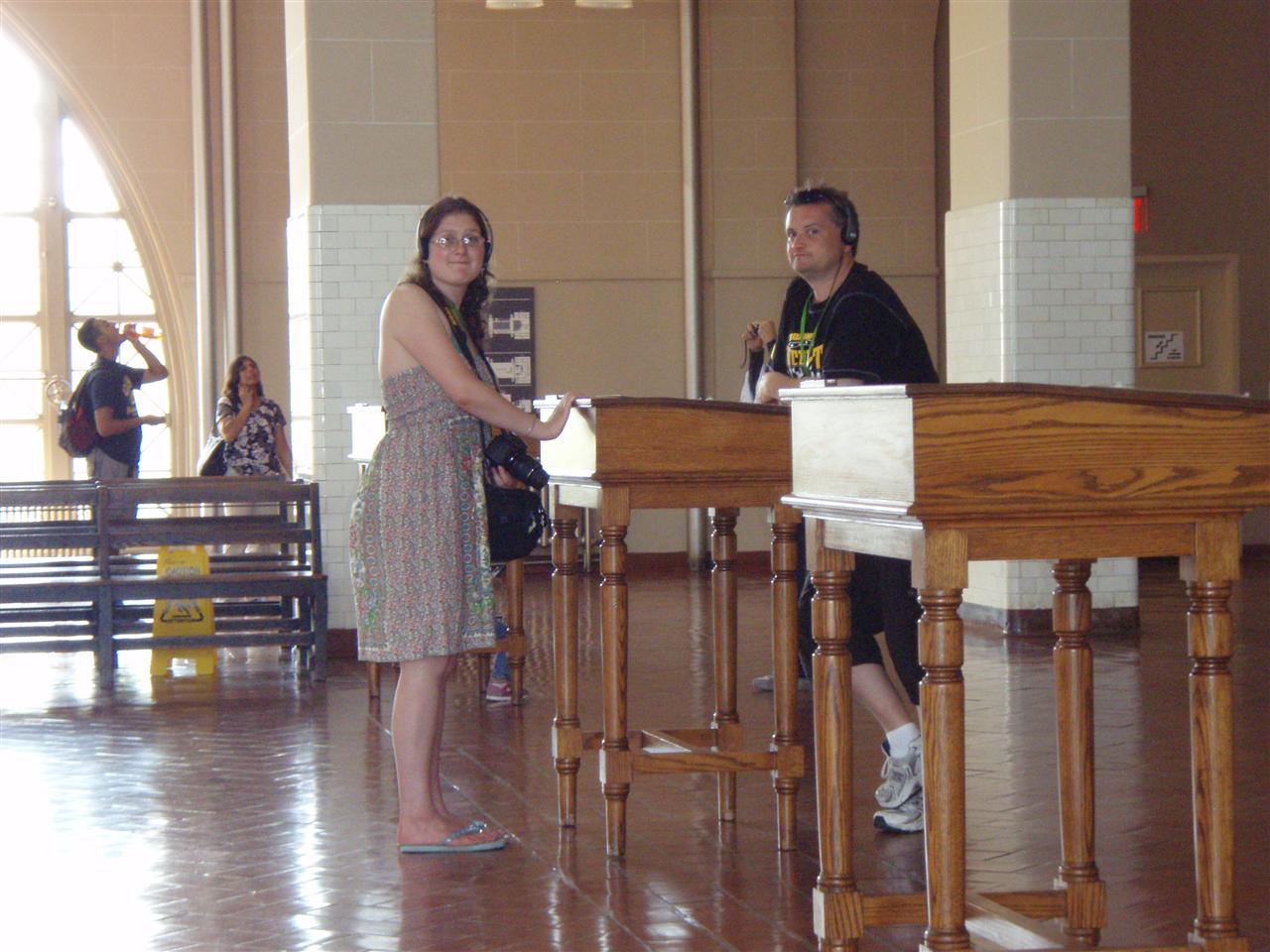 The Americans certainly put a positive spin on, what boiled down to concentration camp conditions for some.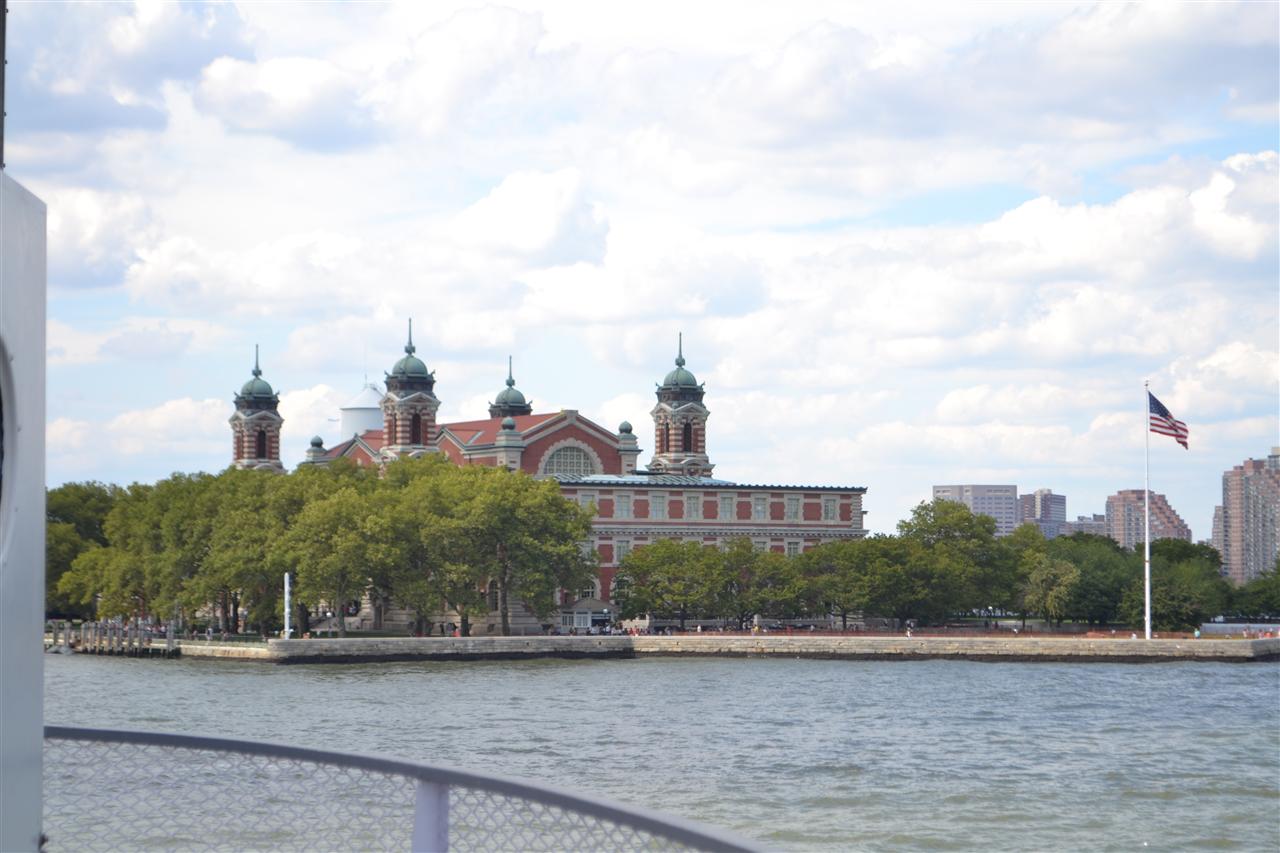 Back on the boat again & some cool views of the new World Trade Centre.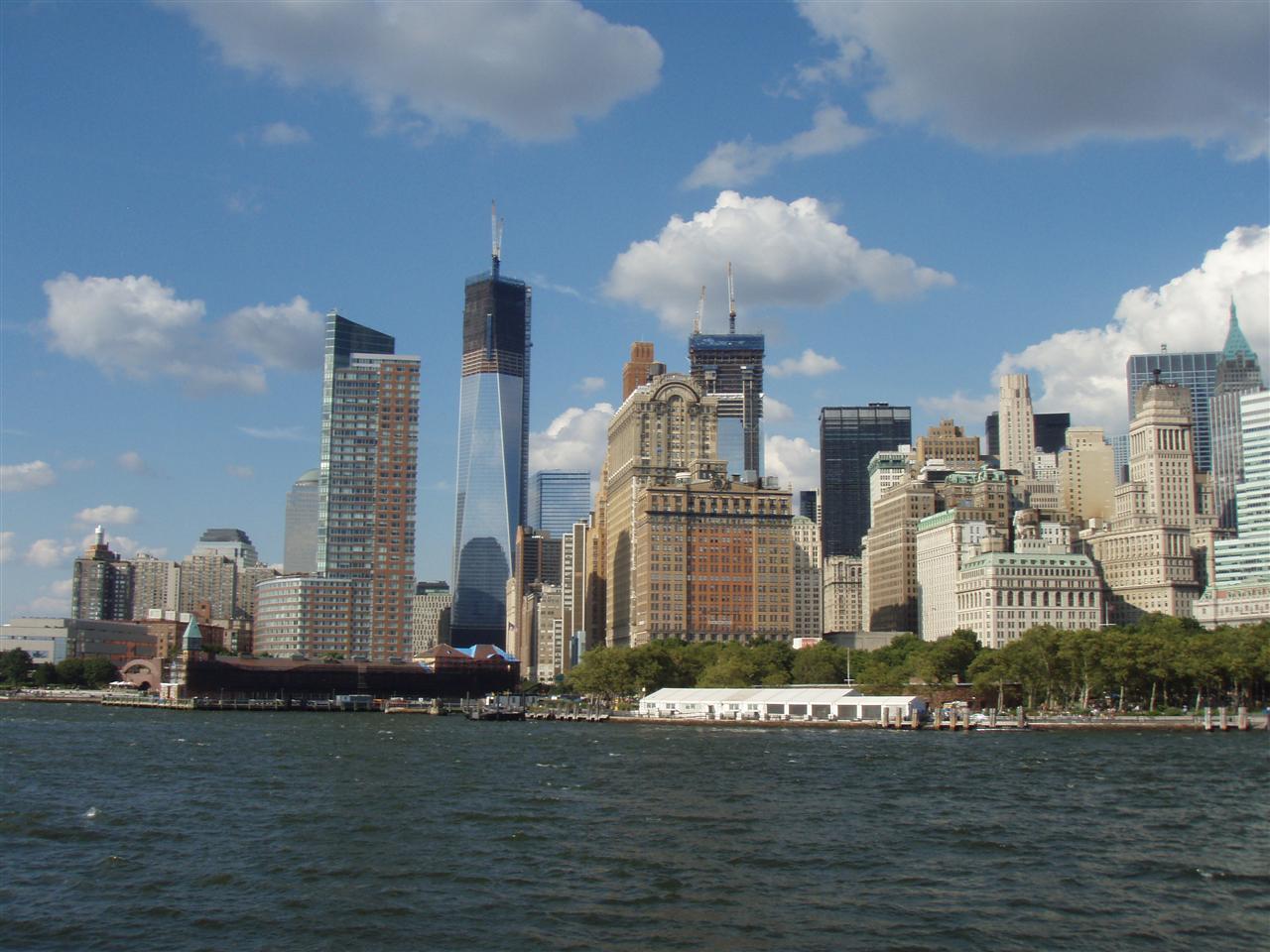 Much to Ians disappointment , a visit to the memorial is strictly ticket only .. We found a bridge which gave a glimpse.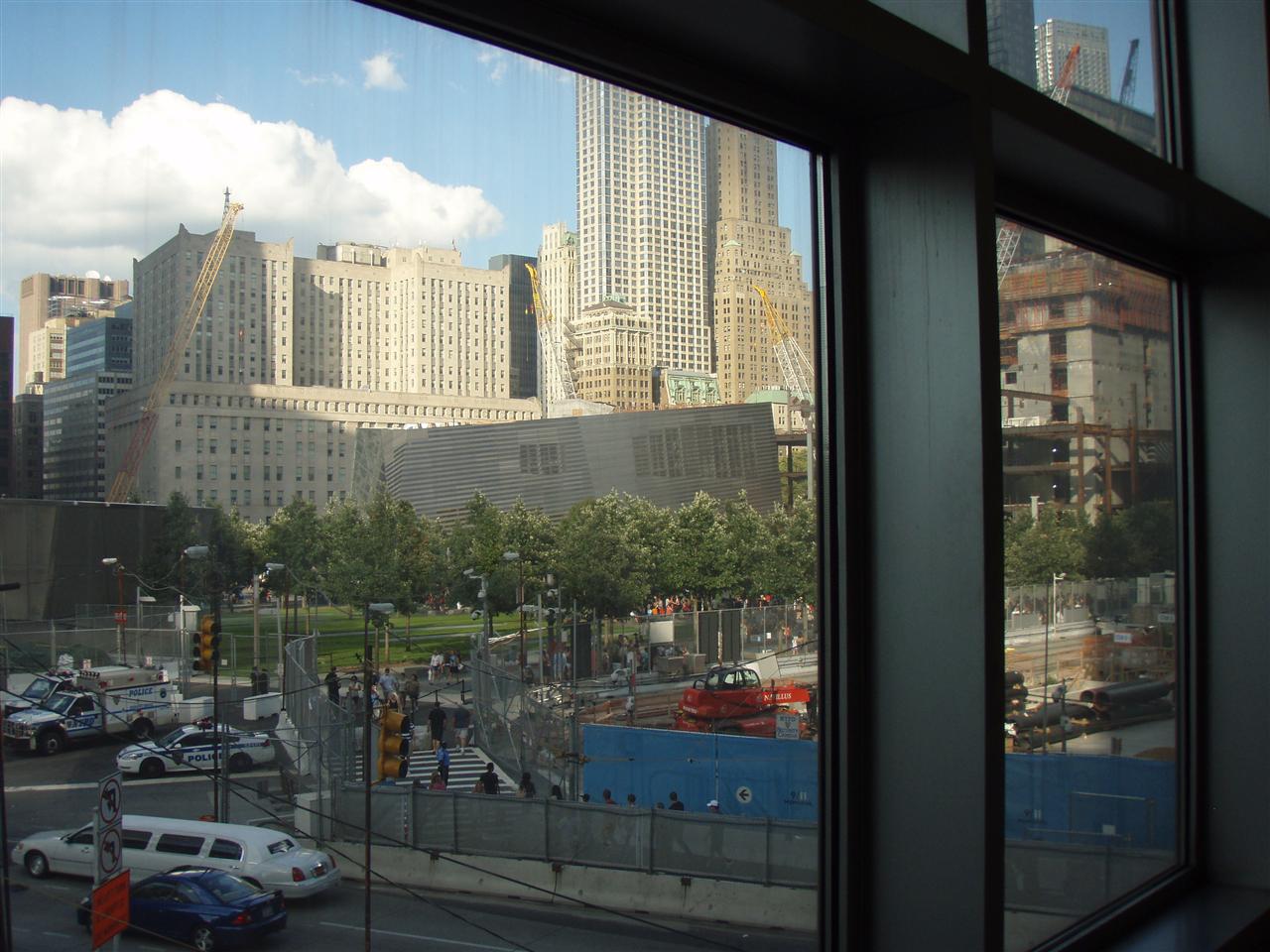 Subway train home & a shower b4 dinner at Connollys Irish Pub & Restaurant next to our hotel. Excellent Food & A real Irish host who calls me " My Lady ". Marvelous!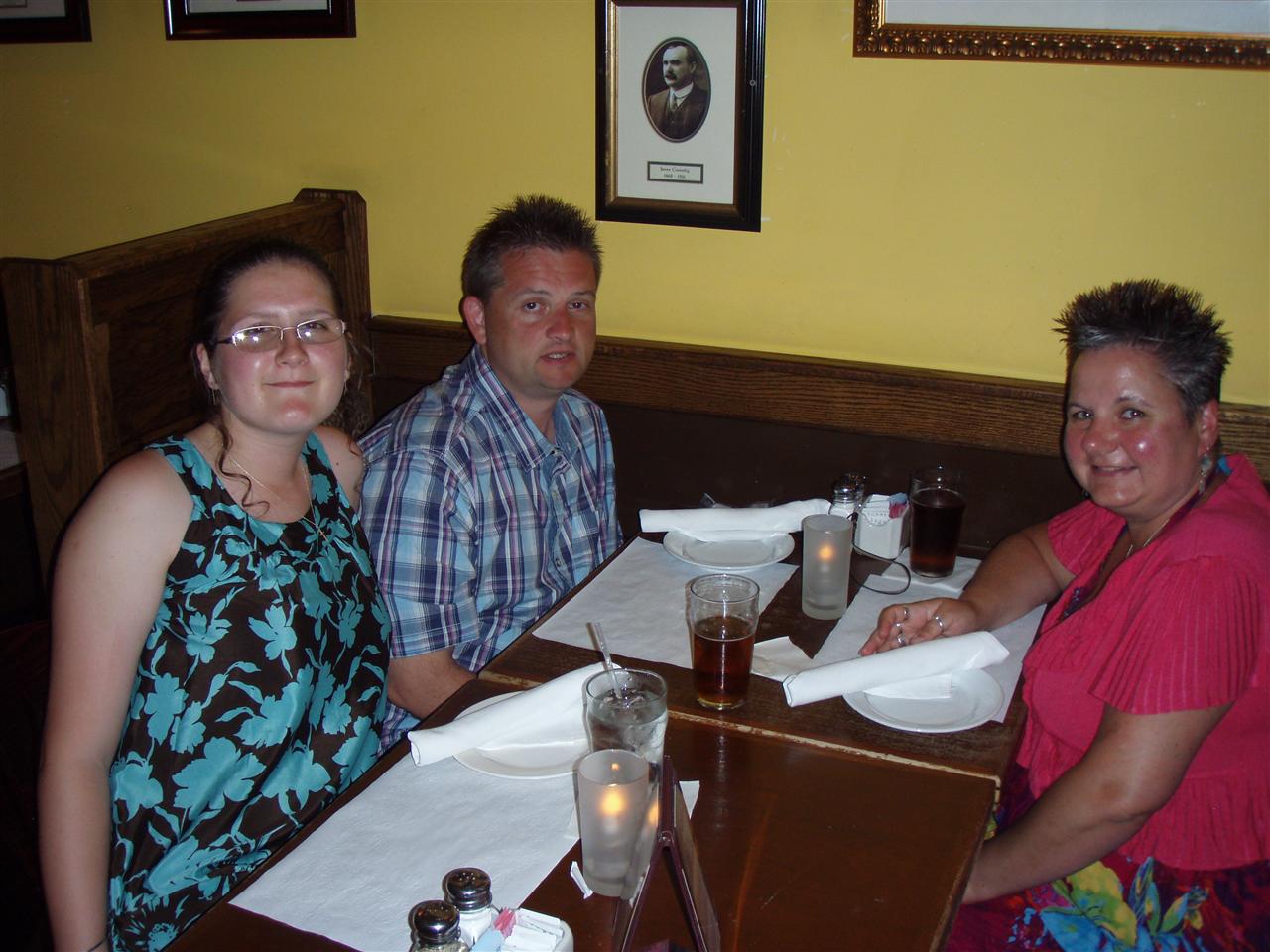 Might take us a while to get home the beer is good & they do Jamaican Coffee which appears to have a whole cocktail cabinet of spirits in it , Hope Ian doesn't get a bit pickled & drink his eye drops !

Good night reader

Home tomorrow : (
---
Day 21 :Goodbye USA : ( (Monday 13th August 2012 )