Holiday USA 2012

Show all days on one page (a long download!)
Day 1 :Up, up and away (Tuesday 24th July 2012 )
Day 2 :Our Nations Capital.. (Wednesday 25th July 2012 )
Day 3 :Laurel & Charlie.. (Thursday 26th July 2012 )
Day 4 :Goodbye Bob ( Or whats left of him ) Hello Chesapeake bay.. (Friday 27th July 2012 )
Day 5 :Happy Anniversary Mr & Mrs Veck.. (Saturday 28th July 2012 )

We knew the way to The Wildwater meeting point, Just a few hundred yards from our cabin.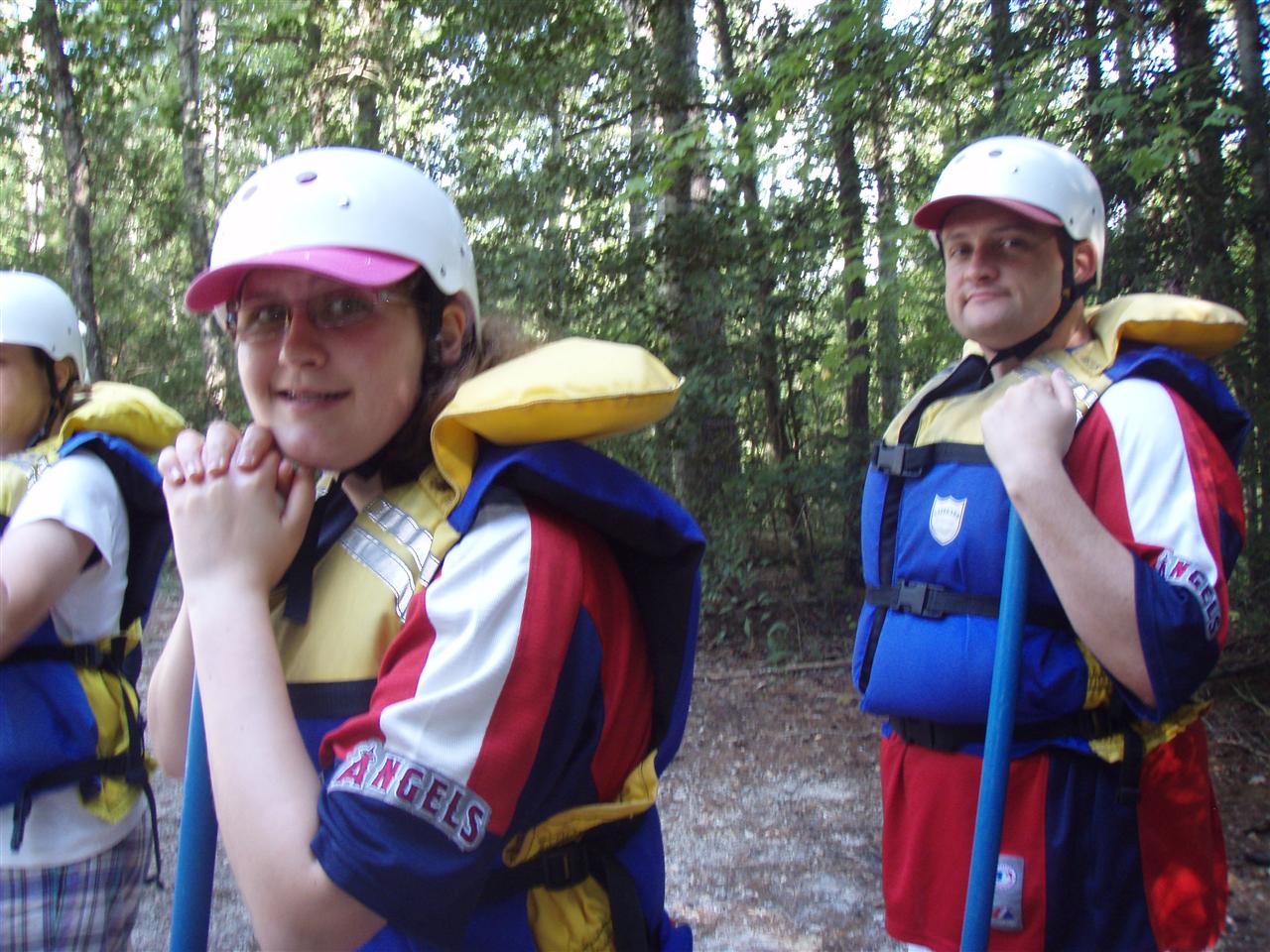 After the usual safety talk & kit issue , the school bus took us to the "put in".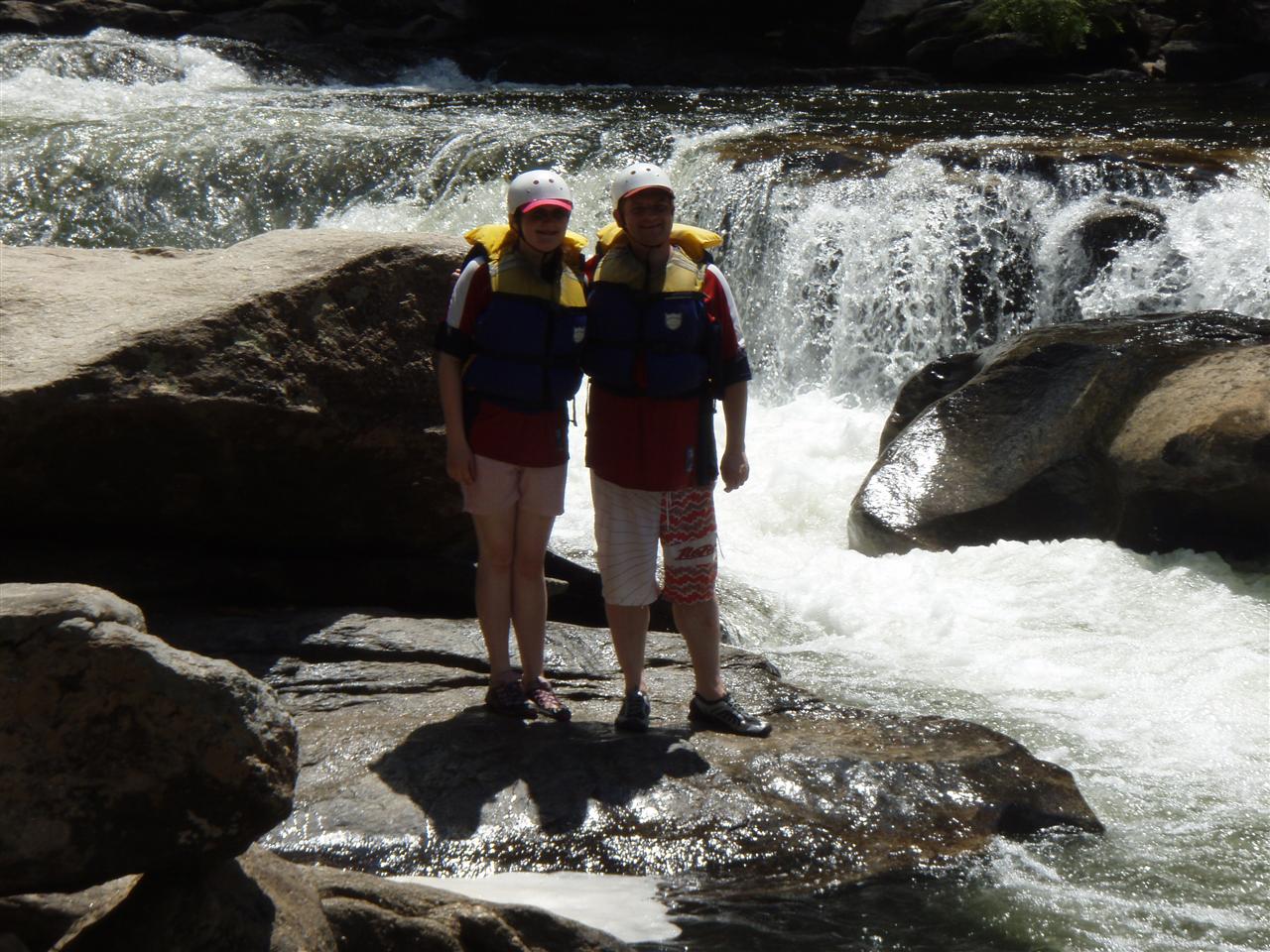 Our Guide another Ian & shipmates Julia & Brian joined us on a trip to our first set of rapids.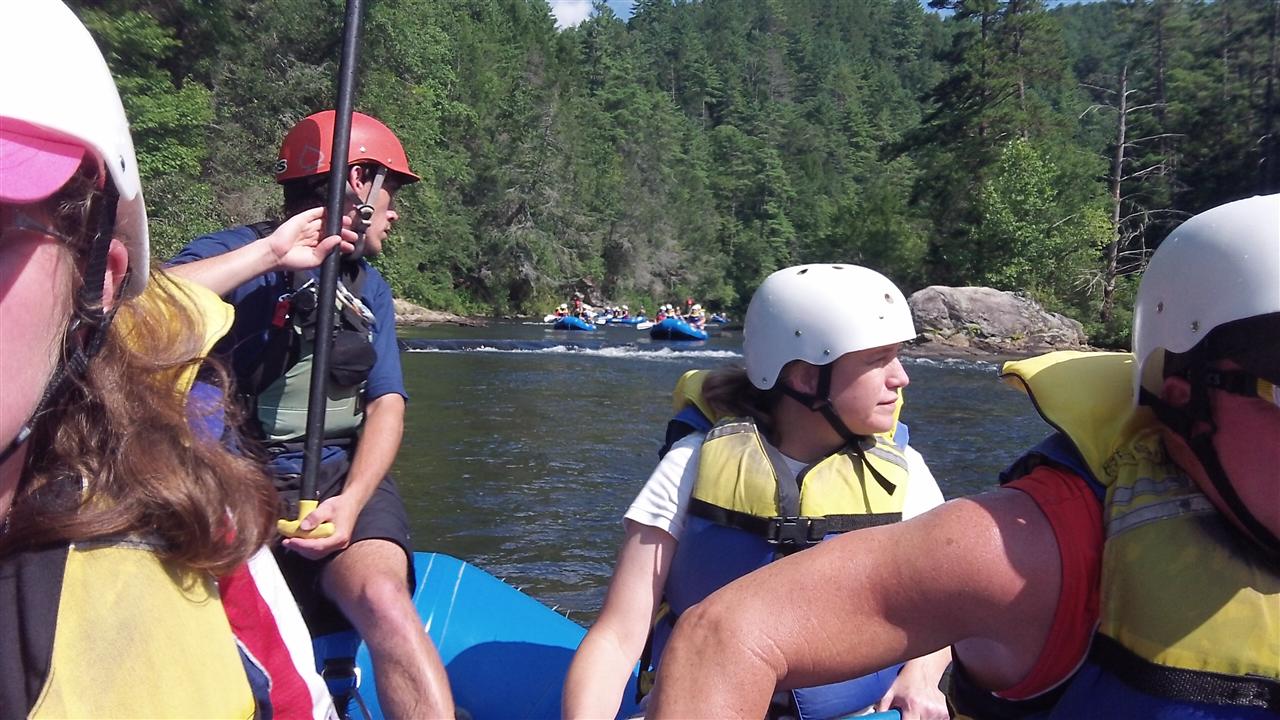 The first section was perhaps a little easy for our tastes, but still provided some early thrills & spills.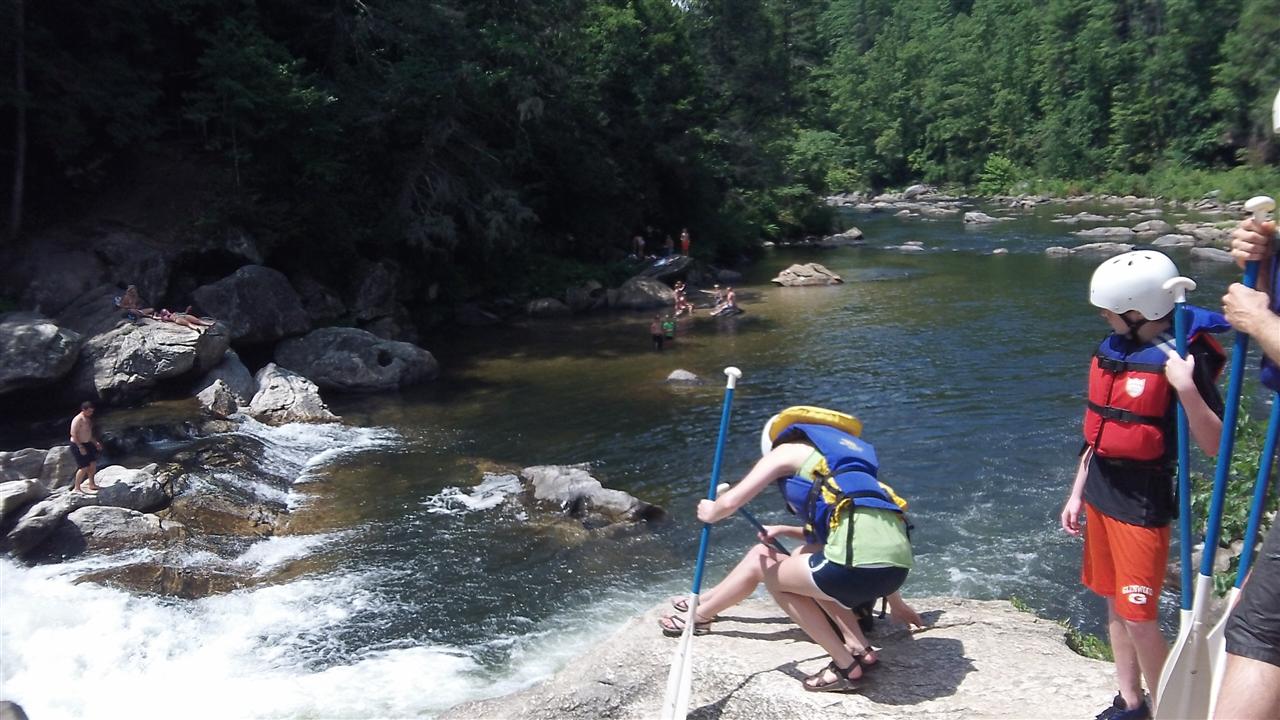 Thank goodness for ex military Brian who took it upon himself, to be self nominated second in command & general protector of all.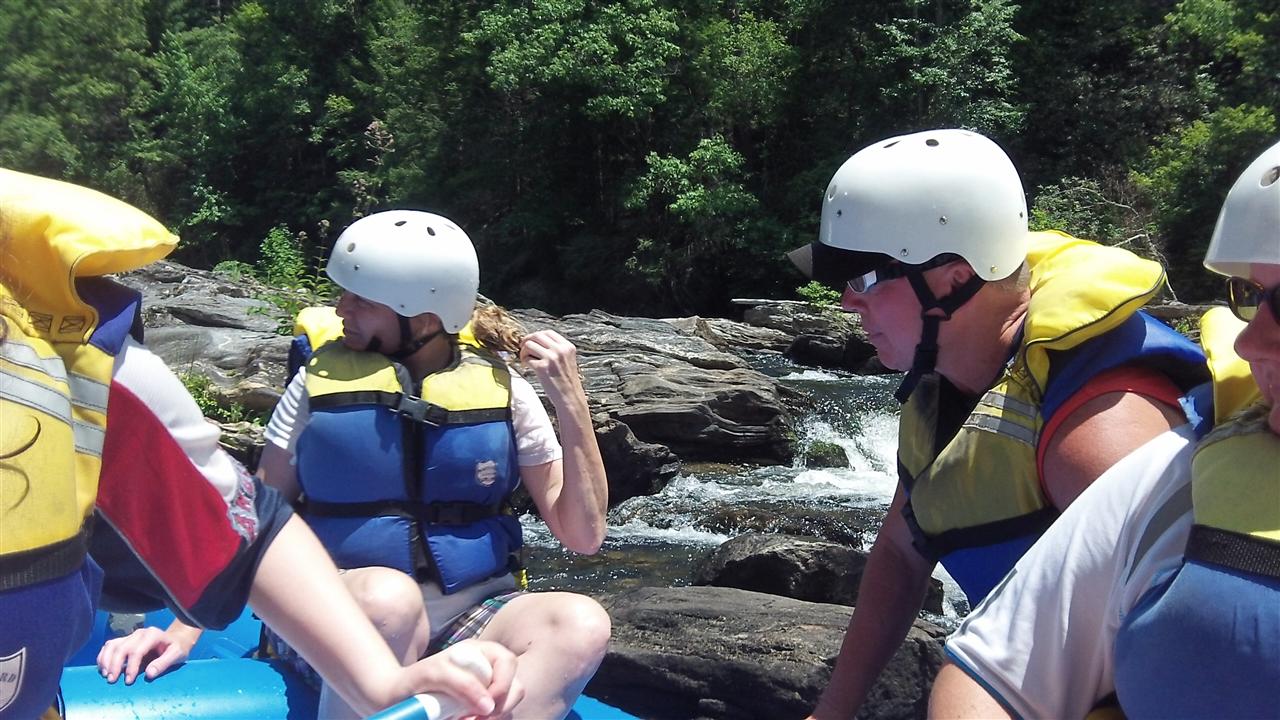 As well as the rapids we had opportunities to jump into the river to swim.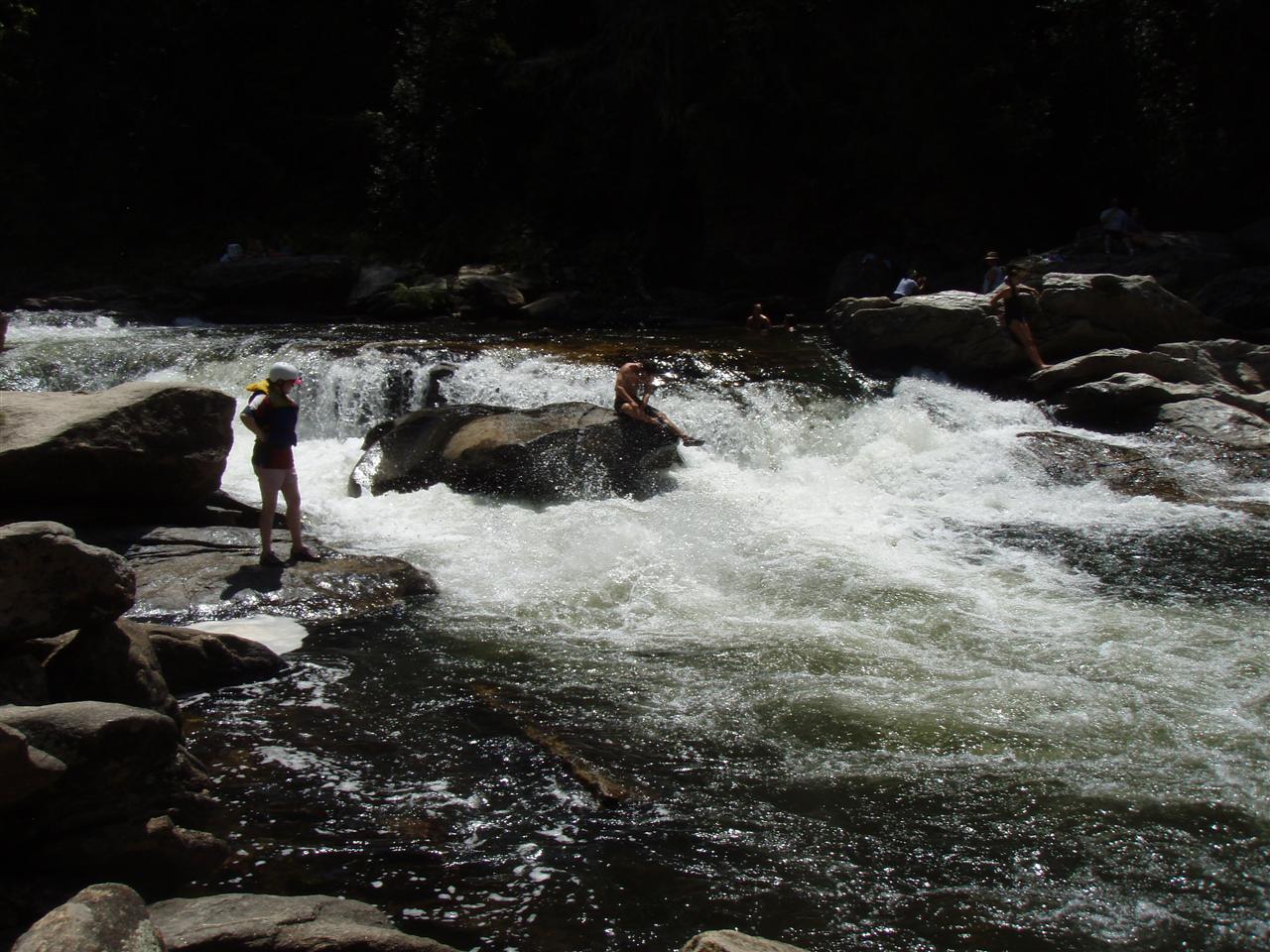 The usual DIY sandwich lunch fare was served mid way.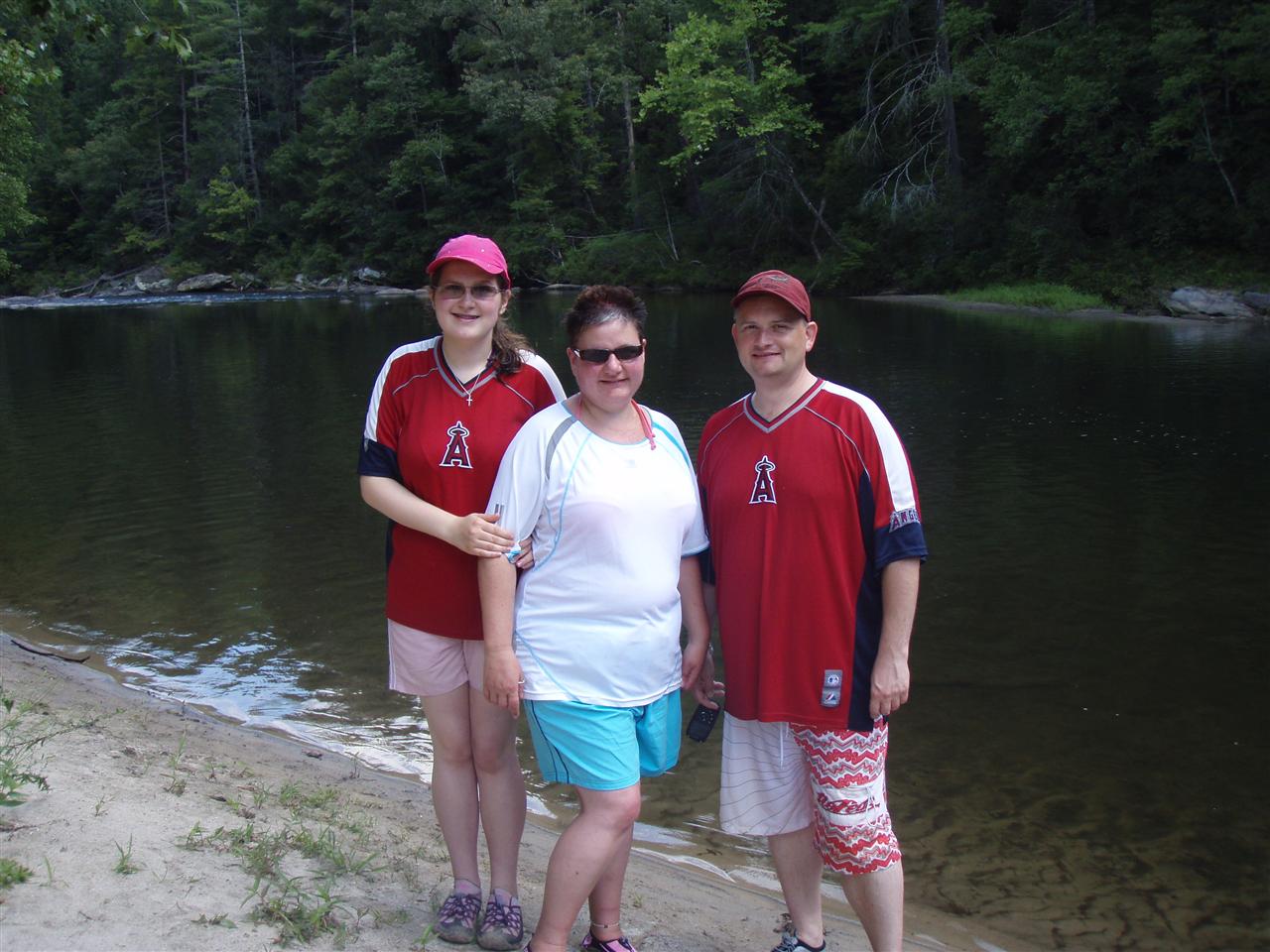 Bull Sluice was a mean class 4 series of rapids. Ian took an impromptu dip at the very beginning & I myself made a very unladylike exit from the boat, bruising my arm & I am told bashing my head on a rock, 6 pints of water rushing up your nose do dull the memory somewhat ! Fortunately our glamerous helmets save us from serious injury.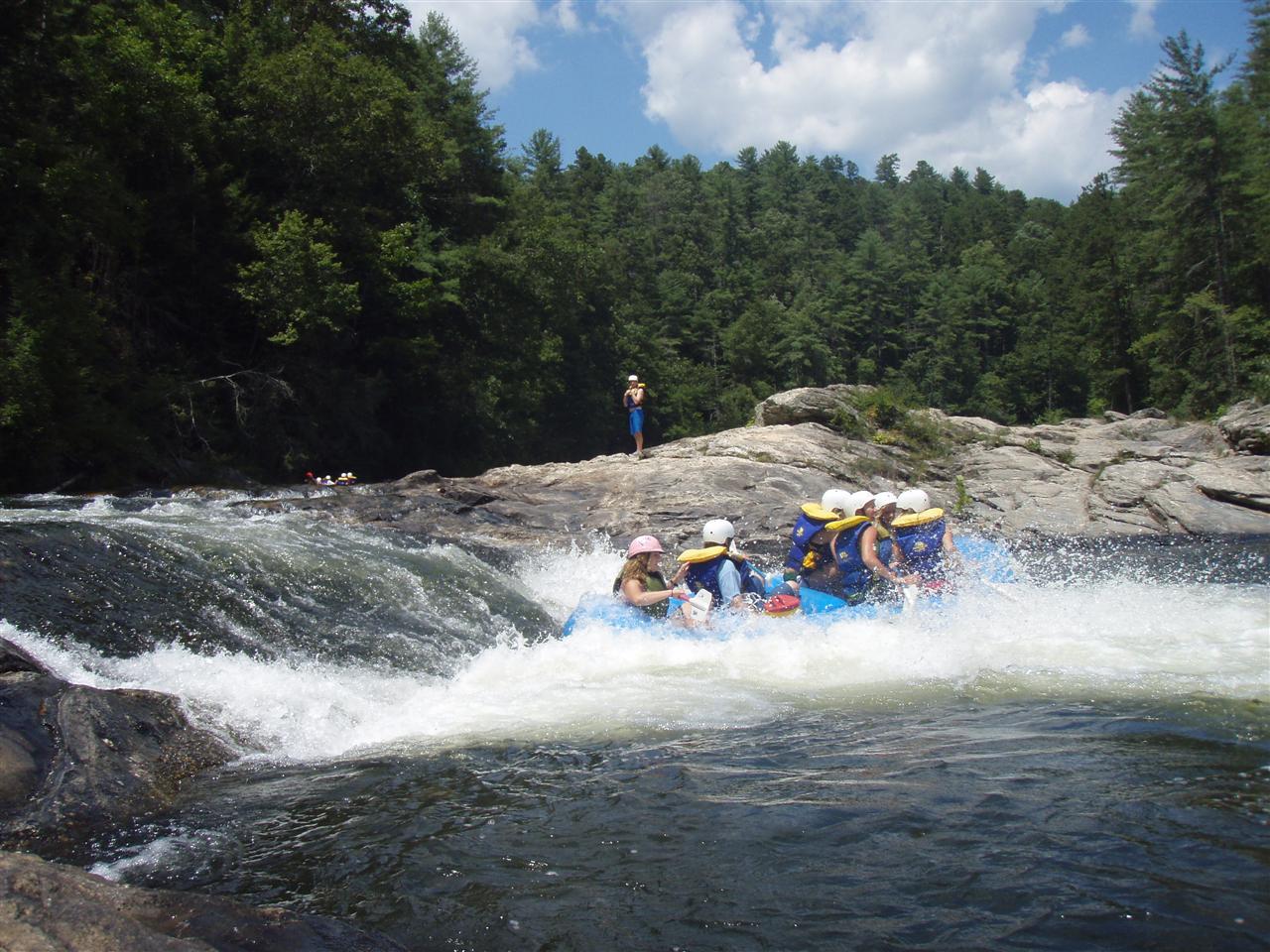 As we pass through deliverence territory a final class 5 Hydraulic rapid greeted us ..The low water meant that we spent a large amount of time beached on rocks near to the surface, Fortunately the very vocal Brian did a great job of bouncing us free..I have decided Brian will accompany us on all further white water adventures.. He's a proper little dynamo & talked us through all obsticles in a " Jim " kind of way... Brilliant!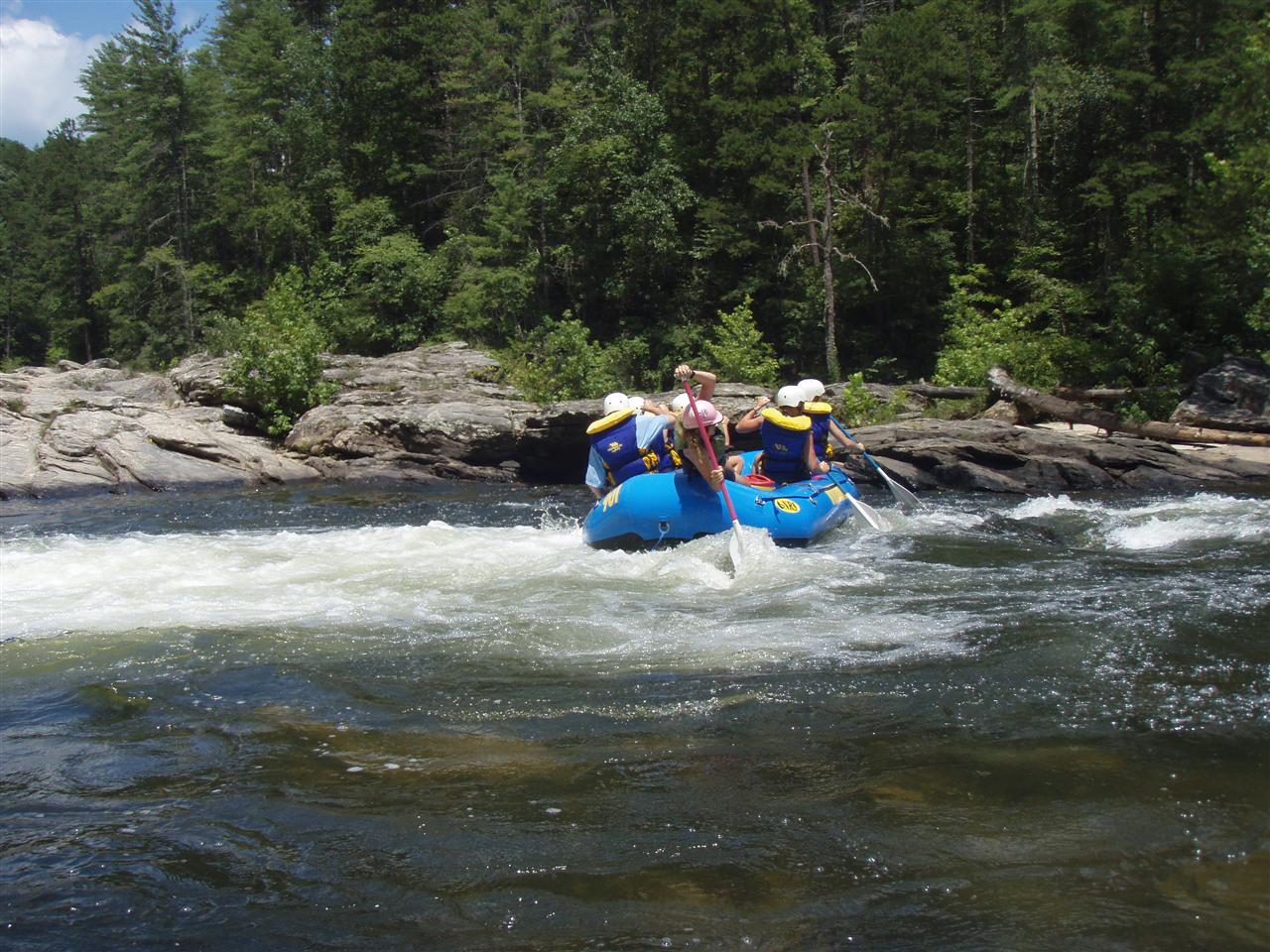 At the "put out " Ian helped to carry the boat ( part way ) up to the waiting bus.
Back at base we said goodbye & headed home for the evening..Everyone is snoozing & Ian will make fire again in a short while, I shall incinerate some burgers & enjoy a very large vodka : )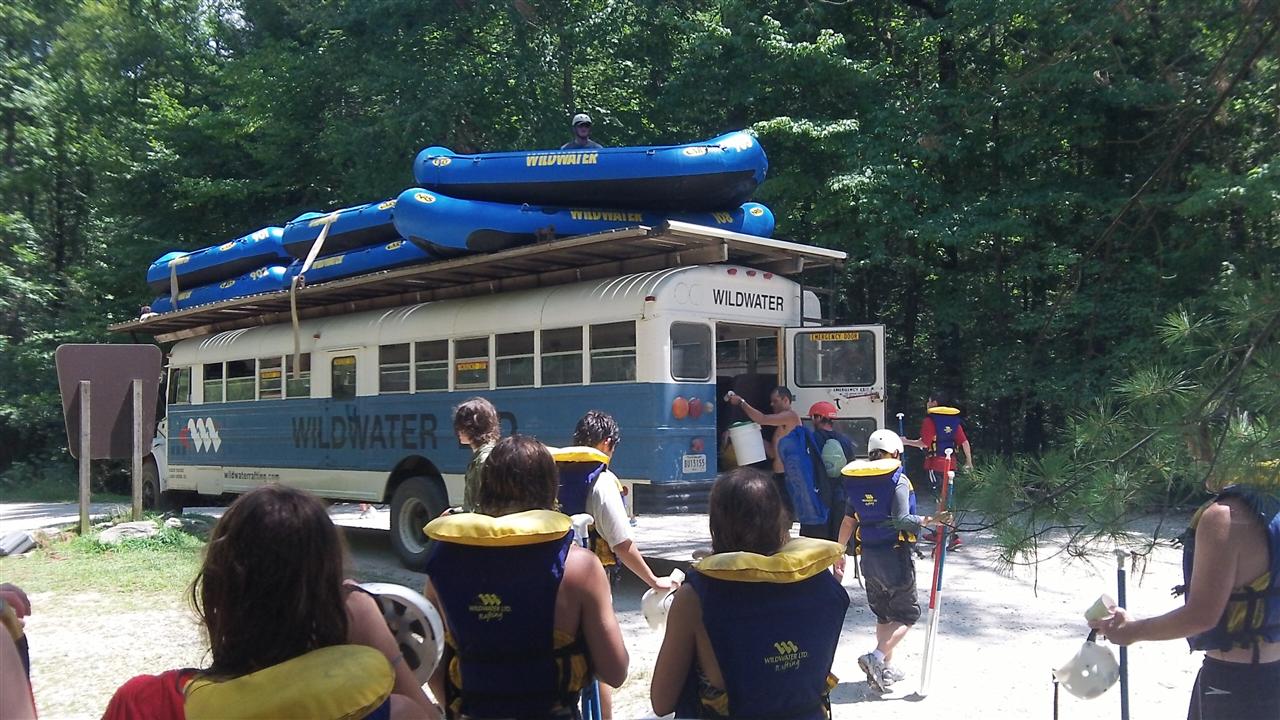 We shall sleep well tonight ..

Goodnight reader xxx
---
Day 7 :Cheerio Chatooga..Hi Fiddlers Roost.. (Monday 30th July 2012 )
Day 8 :Tubing on New River.. (Tuesday 31st July 2012 )
Day 9 :To Niagara , a nice curry & Ians cave of the Winds ! (Wednesday 1st August 2012 )
Day 10 :We Walked to Canada ( and back ) TWICE.. (Thursday 2nd August 2012 )
Day 11 :Drivin' Miss Hollie (Friday 3rd August 2012 )
Day 12 :Washington Mountain & an alpine roller coaster.. (Saturday 4th August 2012 )
Day 13 :Scooby doo does Lubec maine (Sunday 5th August 2012 )
Day 14 :You did that on Porpoise .. (Monday 6th August 2012 )
Day 15 :Rockin' around the cape.. (Tuesday 7th August 2012 )
Day 16 :Spooky Salem.. (Wednesday 8th August 2012 )
Day 17 :Where is my cup of tea?.. (Thursday 9th August 2012 )
Day 18 :Steam train antics! ... (Friday 10th August 2012 )
Day 19 :The bears go to Bear Mountain & up The Empire State.. (Saturday 11th August 2012 )
Day 20 :A very long wait for Lady Liberty.. (Sunday 12th August 2012 )
Day 21 :Goodbye USA : ( (Monday 13th August 2012 )