Holiday USA 2012

Show all days on one page (a long download!)
Day 1 :Up, up and away (Tuesday 24th July 2012 )
Day 2 :Our Nations Capital.. (Wednesday 25th July 2012 )
Day 3 :Laurel & Charlie.. (Thursday 26th July 2012 )

We bid Bob a fond farewell & headed south.
Chesapeake Bay Tunnel Bridge, proved to be quite an enigma..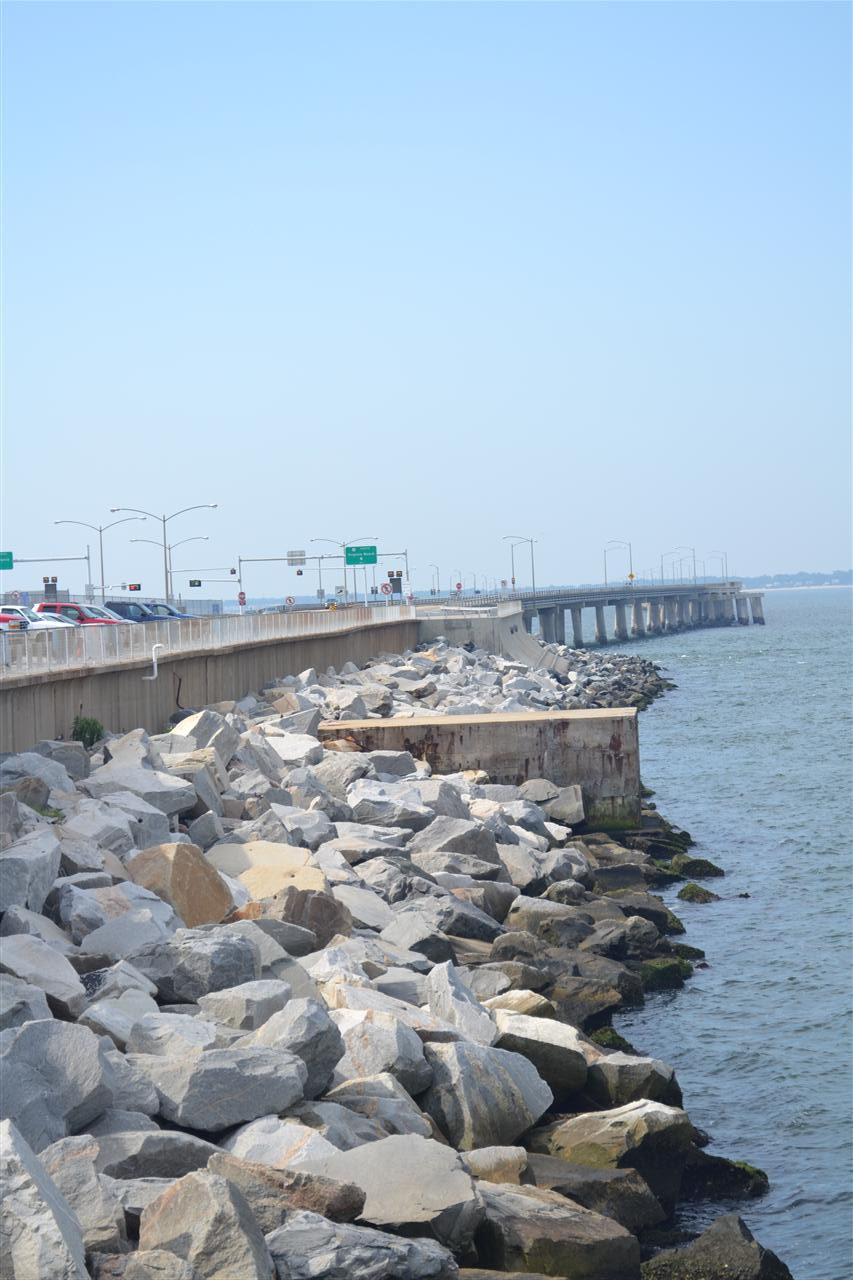 The structure spans 23 miles & the traditional bridge twice gives way to underground ( Water ) tunnels, allowing shipping to access the channel.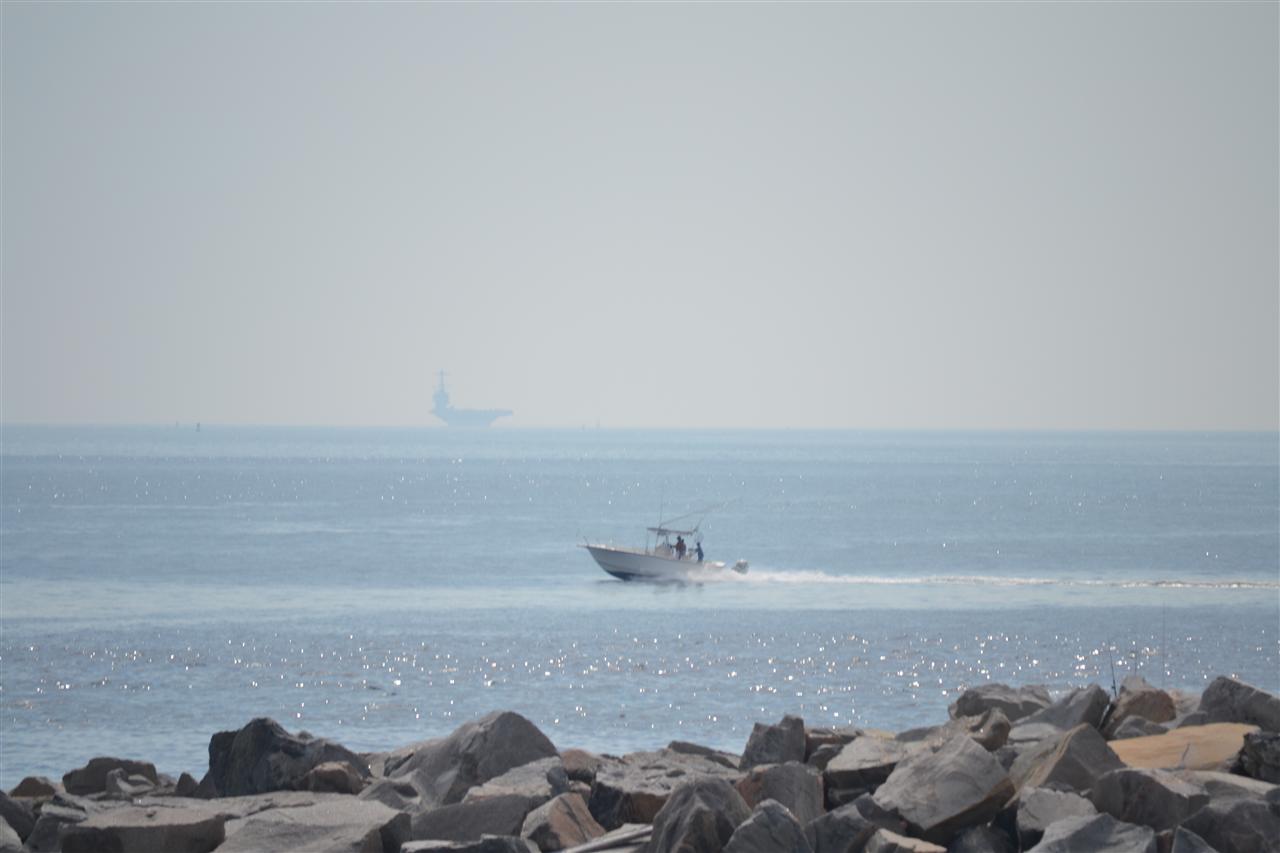 Just beyond the second tunnel portion we encountered the restaurant , where we had breakfast mid channel closely watched by a selection of pidgeons & seagulls.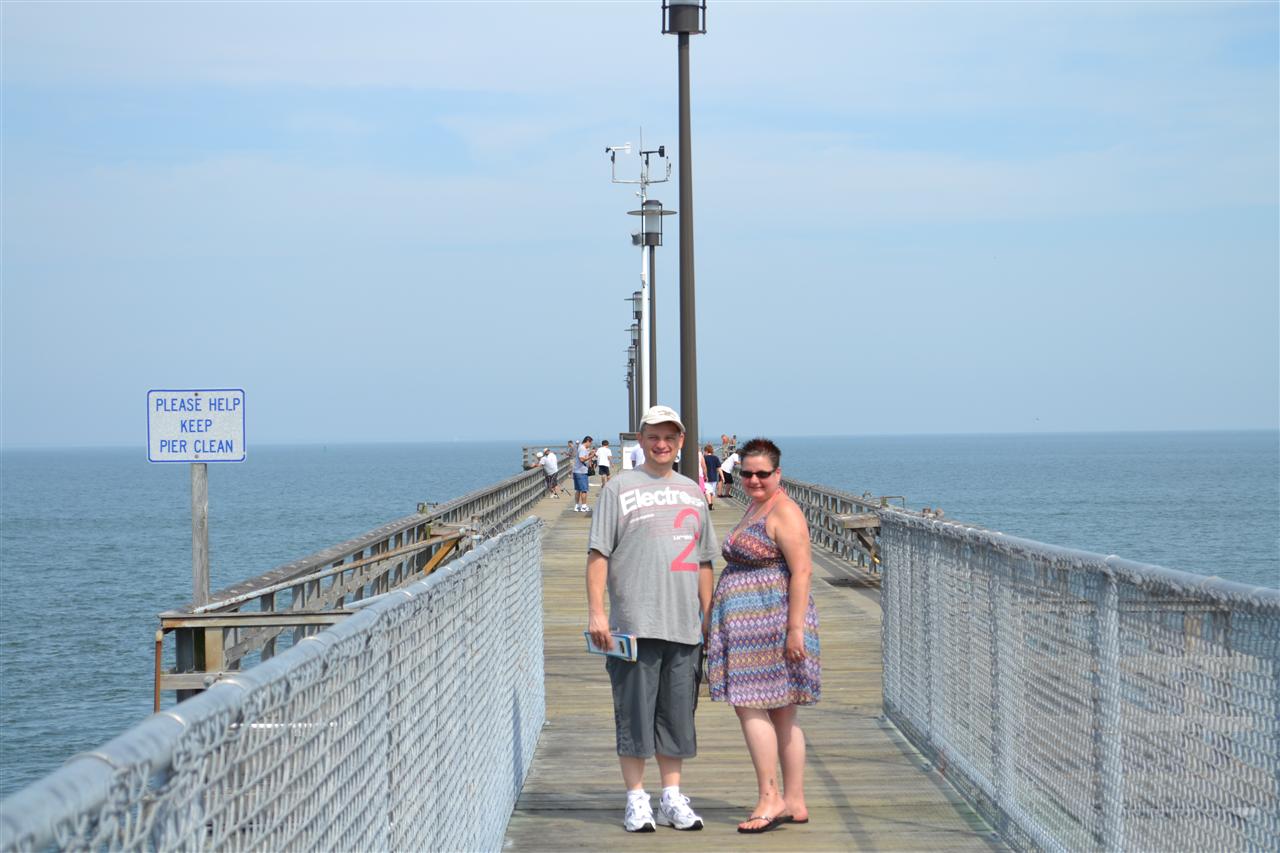 A small fishing pier juts out into the murky waters.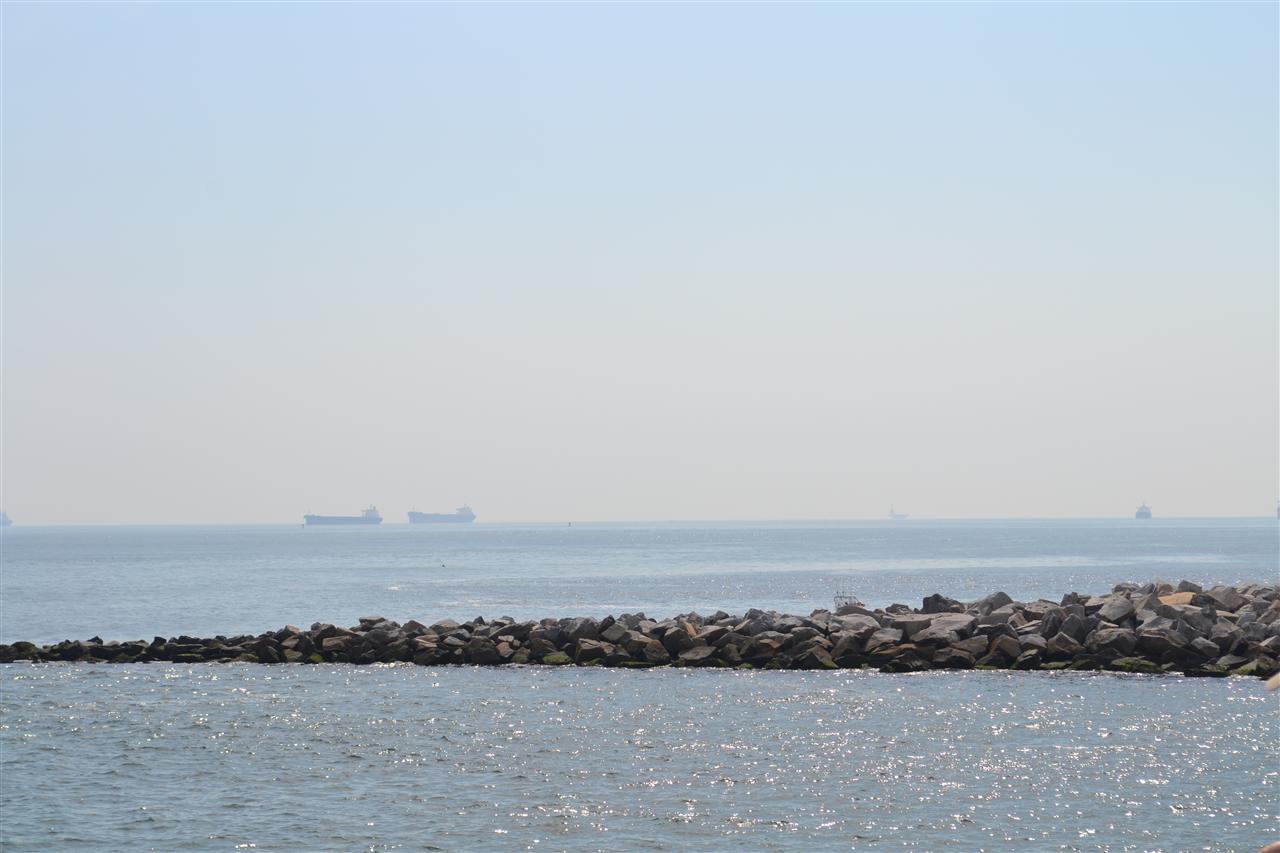 We stopped off to jump waves at Virginia beach ..Temperatures soared to 102 degrees..Hot and sandy we headed off again towards Whiteville.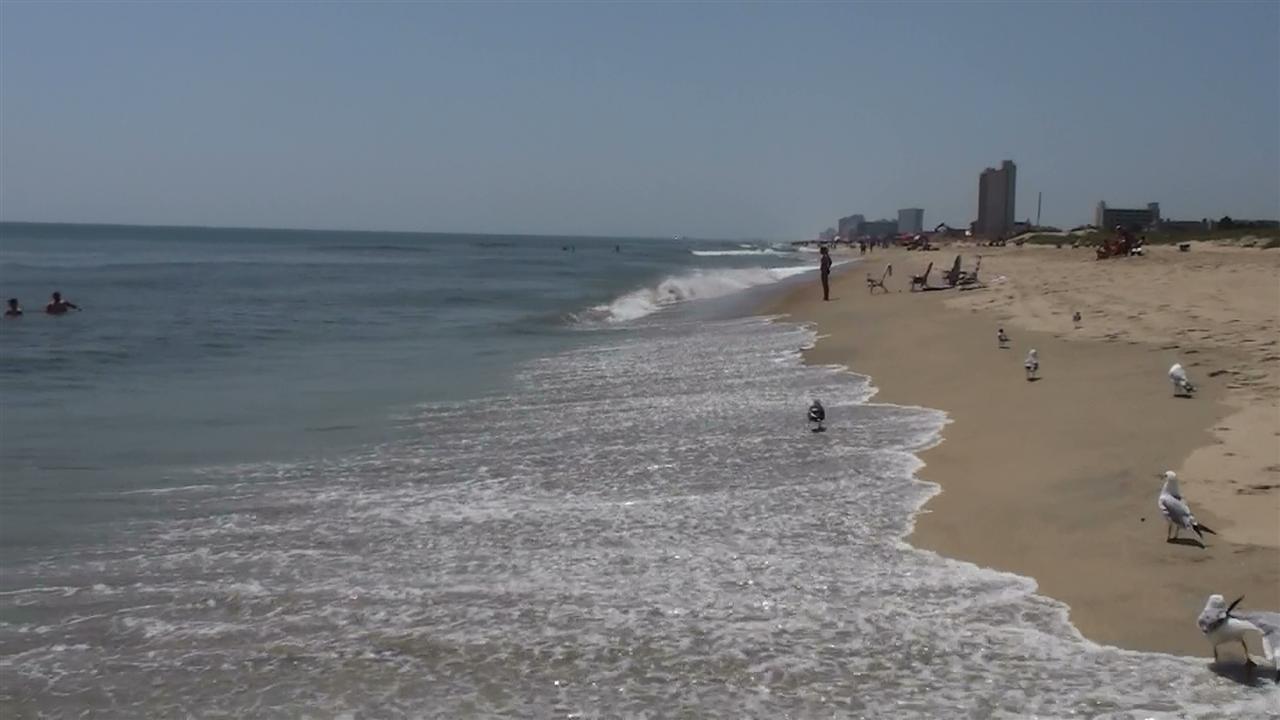 The journey brought us to our " Wild card " a cheap smelly truck stop called The Holiday Motel, proving you do get what you pay for..

Finally dinner at The East Winds Chinese Buffet, Perhaps Ians East winds will over power the unpleasant aromas in our hovel!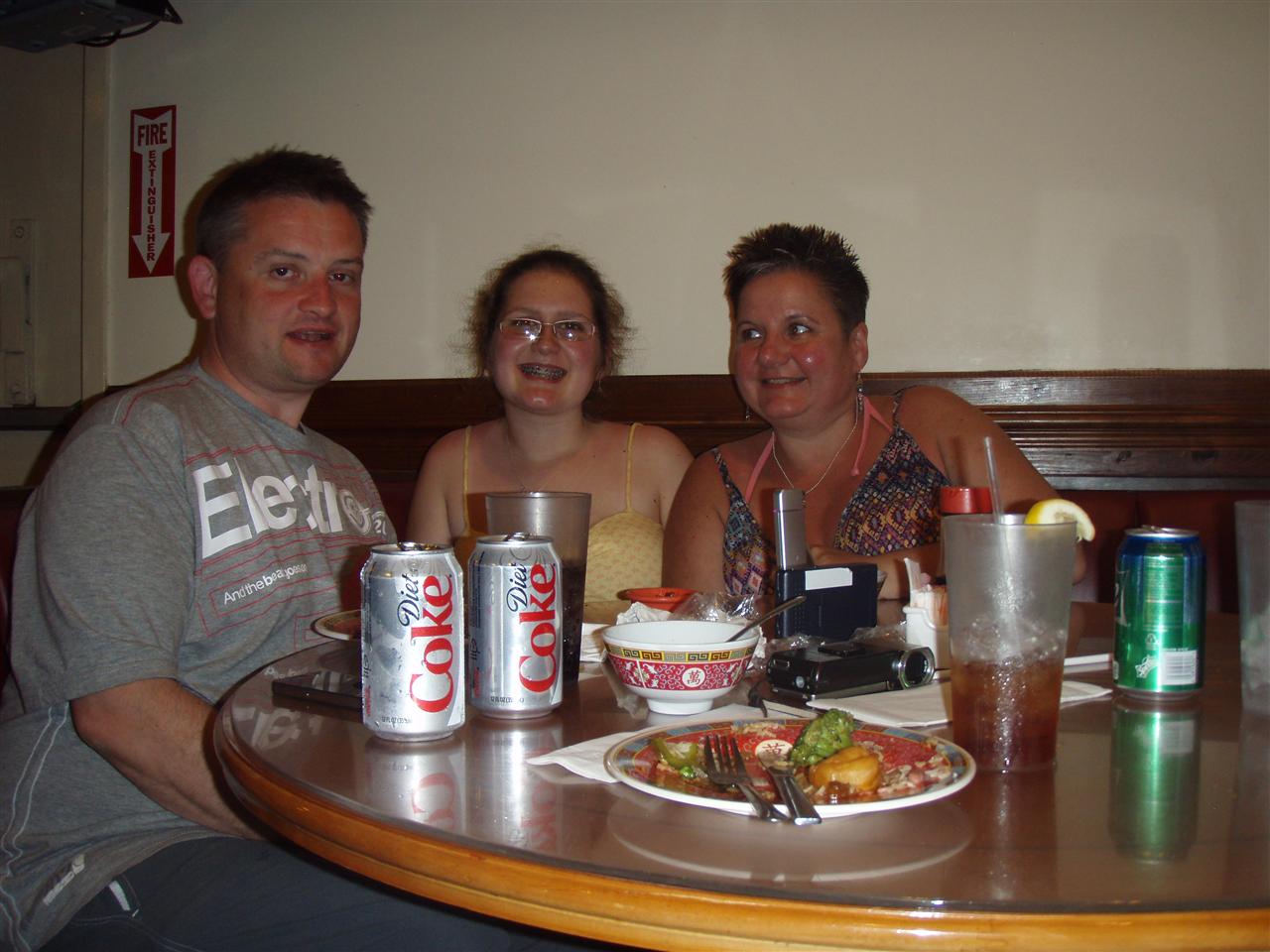 Onwards & upwards dear reader..

Tomorrow is indeed another day.

Goodnight xxxx Plus a kiss for Marmite x
---
Day 5 :Happy Anniversary Mr & Mrs Veck.. (Saturday 28th July 2012 )
Day 6 :Bottoms up on the Chatooga ( Paddle faster I hear Banjo's ).. (Sunday 29th July 2012 )
Day 7 :Cheerio Chatooga..Hi Fiddlers Roost.. (Monday 30th July 2012 )
Day 8 :Tubing on New River.. (Tuesday 31st July 2012 )
Day 9 :To Niagara , a nice curry & Ians cave of the Winds ! (Wednesday 1st August 2012 )
Day 10 :We Walked to Canada ( and back ) TWICE.. (Thursday 2nd August 2012 )
Day 11 :Drivin' Miss Hollie (Friday 3rd August 2012 )
Day 12 :Washington Mountain & an alpine roller coaster.. (Saturday 4th August 2012 )
Day 13 :Scooby doo does Lubec maine (Sunday 5th August 2012 )
Day 14 :You did that on Porpoise .. (Monday 6th August 2012 )
Day 15 :Rockin' around the cape.. (Tuesday 7th August 2012 )
Day 16 :Spooky Salem.. (Wednesday 8th August 2012 )
Day 17 :Where is my cup of tea?.. (Thursday 9th August 2012 )
Day 18 :Steam train antics! ... (Friday 10th August 2012 )
Day 19 :The bears go to Bear Mountain & up The Empire State.. (Saturday 11th August 2012 )
Day 20 :A very long wait for Lady Liberty.. (Sunday 12th August 2012 )
Day 21 :Goodbye USA : ( (Monday 13th August 2012 )