Holiday USA 2012

Show all days on one page (a long download!)
Day 1 :Up, up and away (Tuesday 24th July 2012 )
Day 2 :Our Nations Capital.. (Wednesday 25th July 2012 )
Day 3 :Laurel & Charlie.. (Thursday 26th July 2012 )
Day 4 :Goodbye Bob ( Or whats left of him ) Hello Chesapeake bay.. (Friday 27th July 2012 )
Day 5 :Happy Anniversary Mr & Mrs Veck.. (Saturday 28th July 2012 )
Day 6 :Bottoms up on the Chatooga ( Paddle faster I hear Banjo's ).. (Sunday 29th July 2012 )
Day 7 :Cheerio Chatooga..Hi Fiddlers Roost.. (Monday 30th July 2012 )
Day 8 :Tubing on New River.. (Tuesday 31st July 2012 )
Day 9 :To Niagara , a nice curry & Ians cave of the Winds ! (Wednesday 1st August 2012 )

We set off for The Rainbow Bridge and walked to Canada.
Some of the most stunning views of the falls can be seen from here,
A plaque marks the midway point, Having been interogated by Canadian border security we were allowed onto their soil.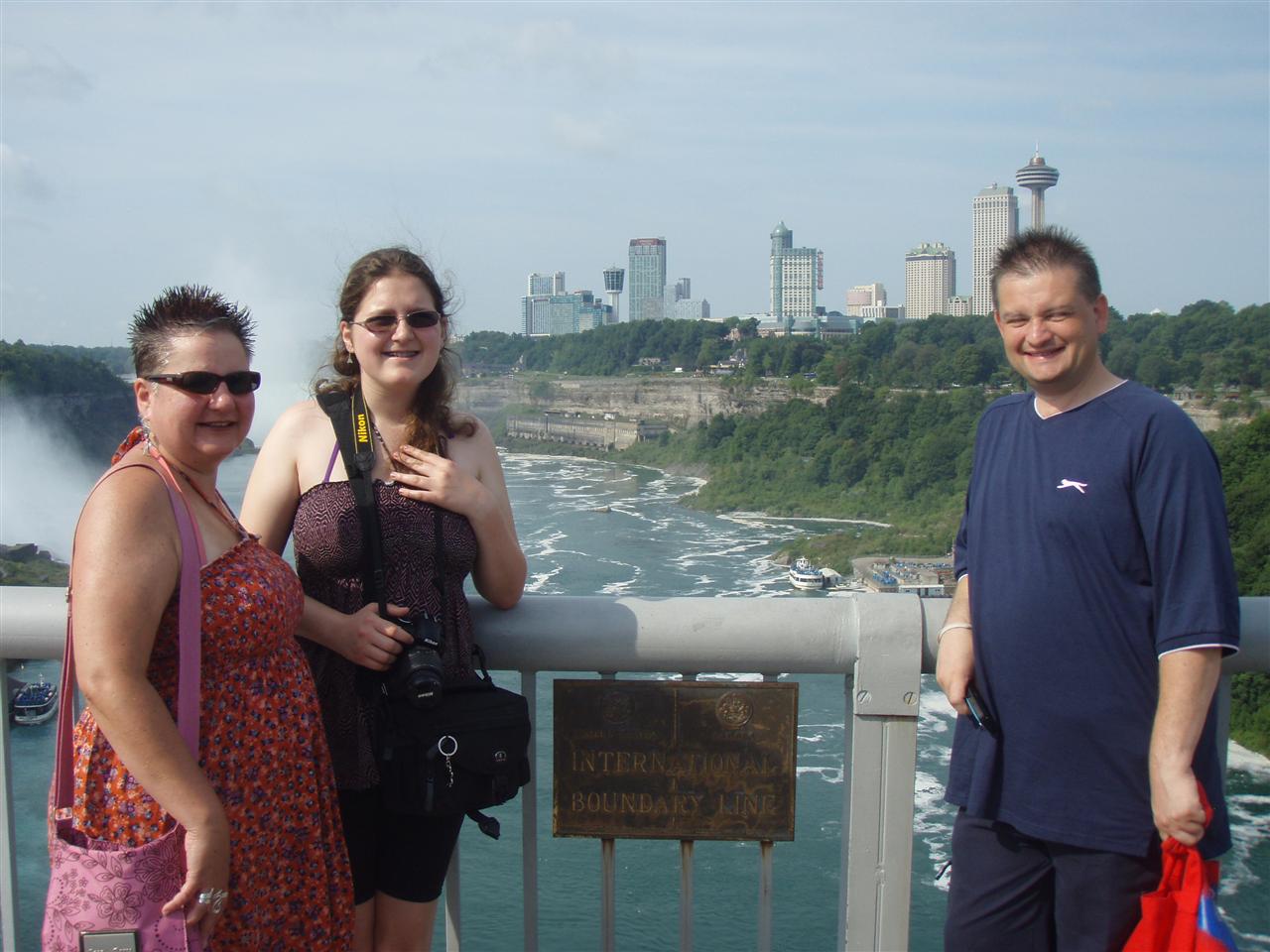 Niagaras most famous vessel(s) The maid of the mist was our next poncho opportunity.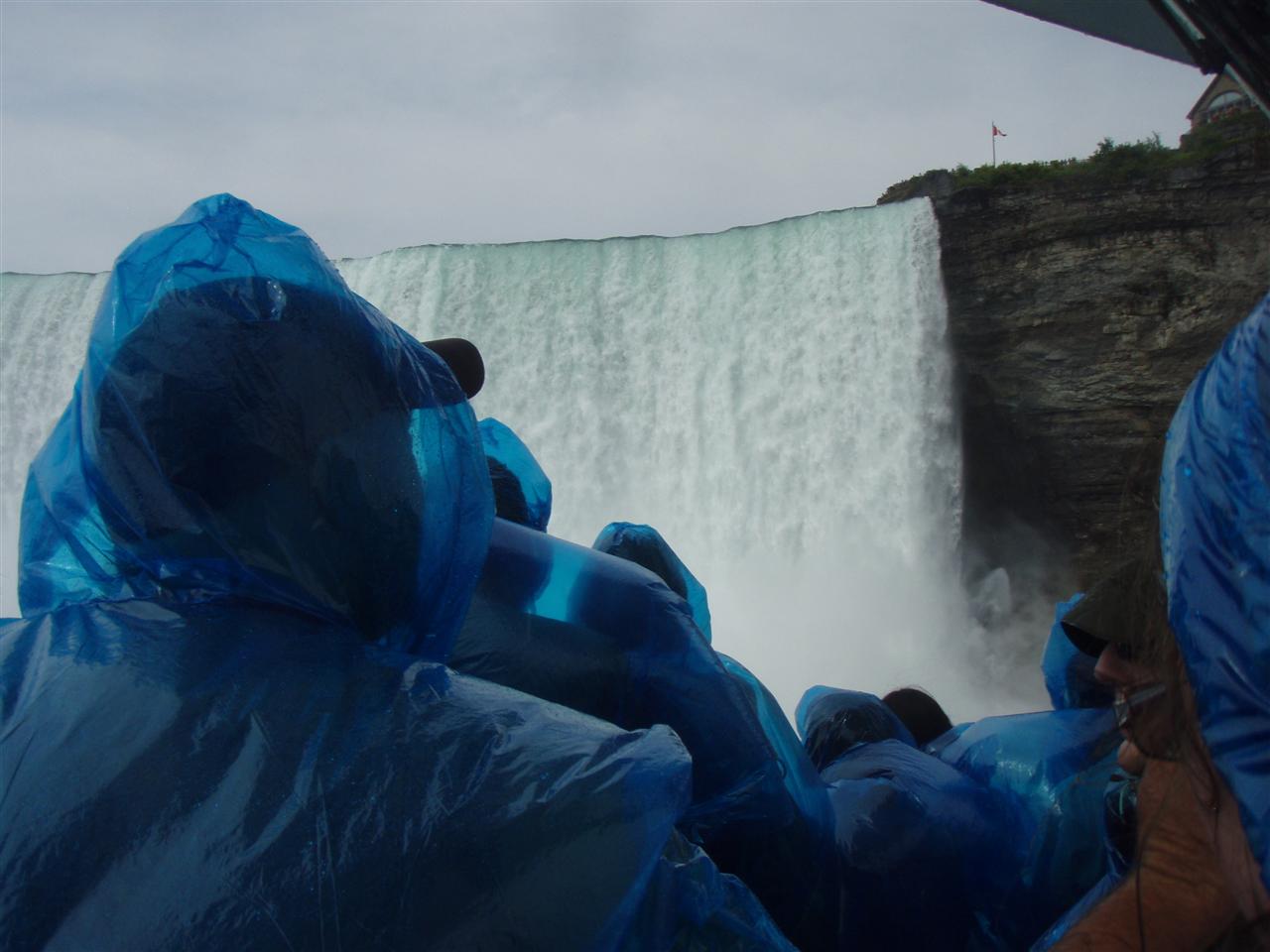 The ship took us close to the american falls .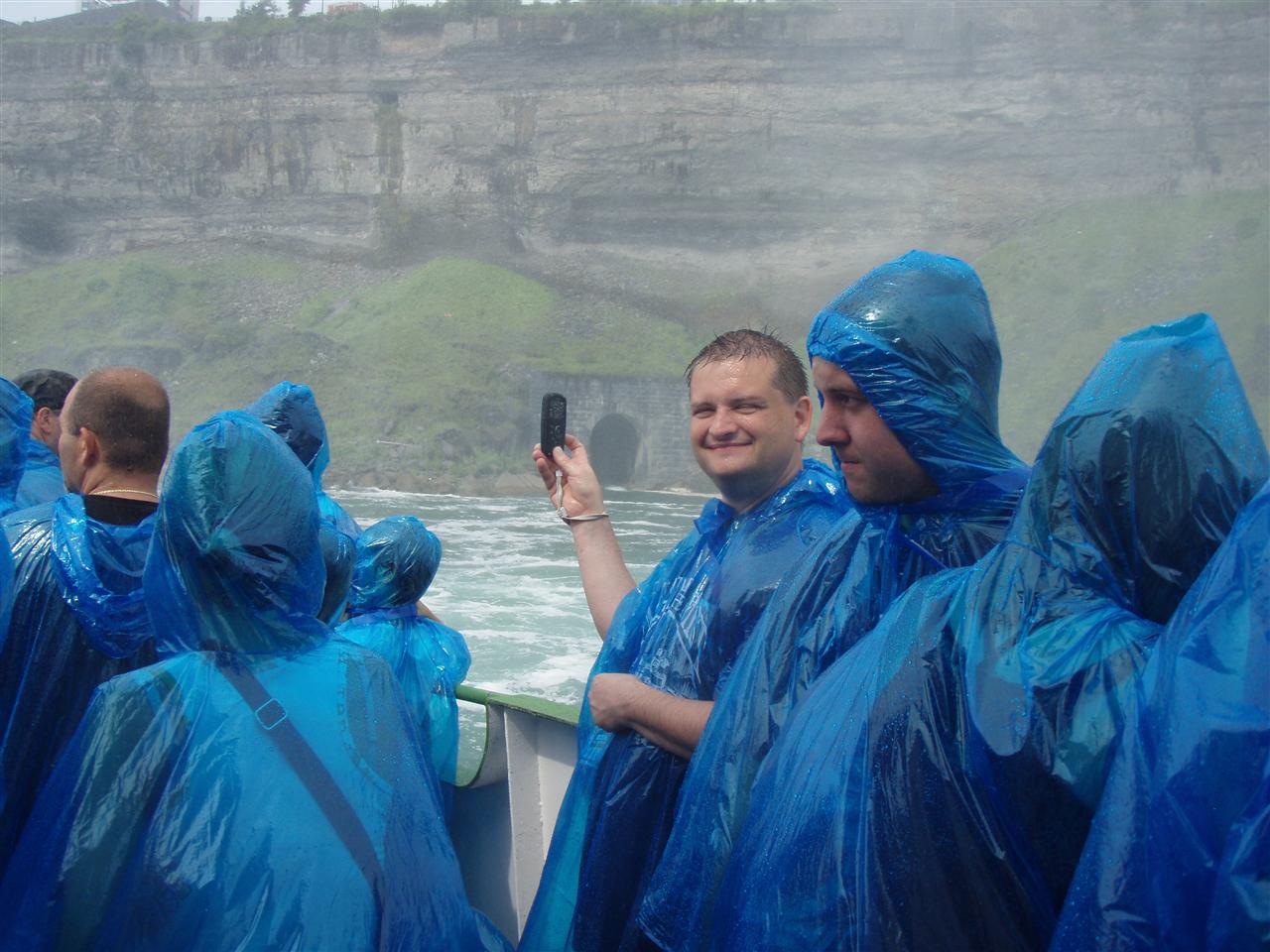 Then across the flow to Horseshoe falls.
A short bus ride to a 4D cinematic experience ( & another poncho ) detailing the formation & development of the falls. Then to "Behind the falls" ( Yet another poncho ) 600 feet of tunnel & a sheer sheet of grey cascading water..not my favorite activity.
Another trip on the bus & "White water walk" NO ponchos here!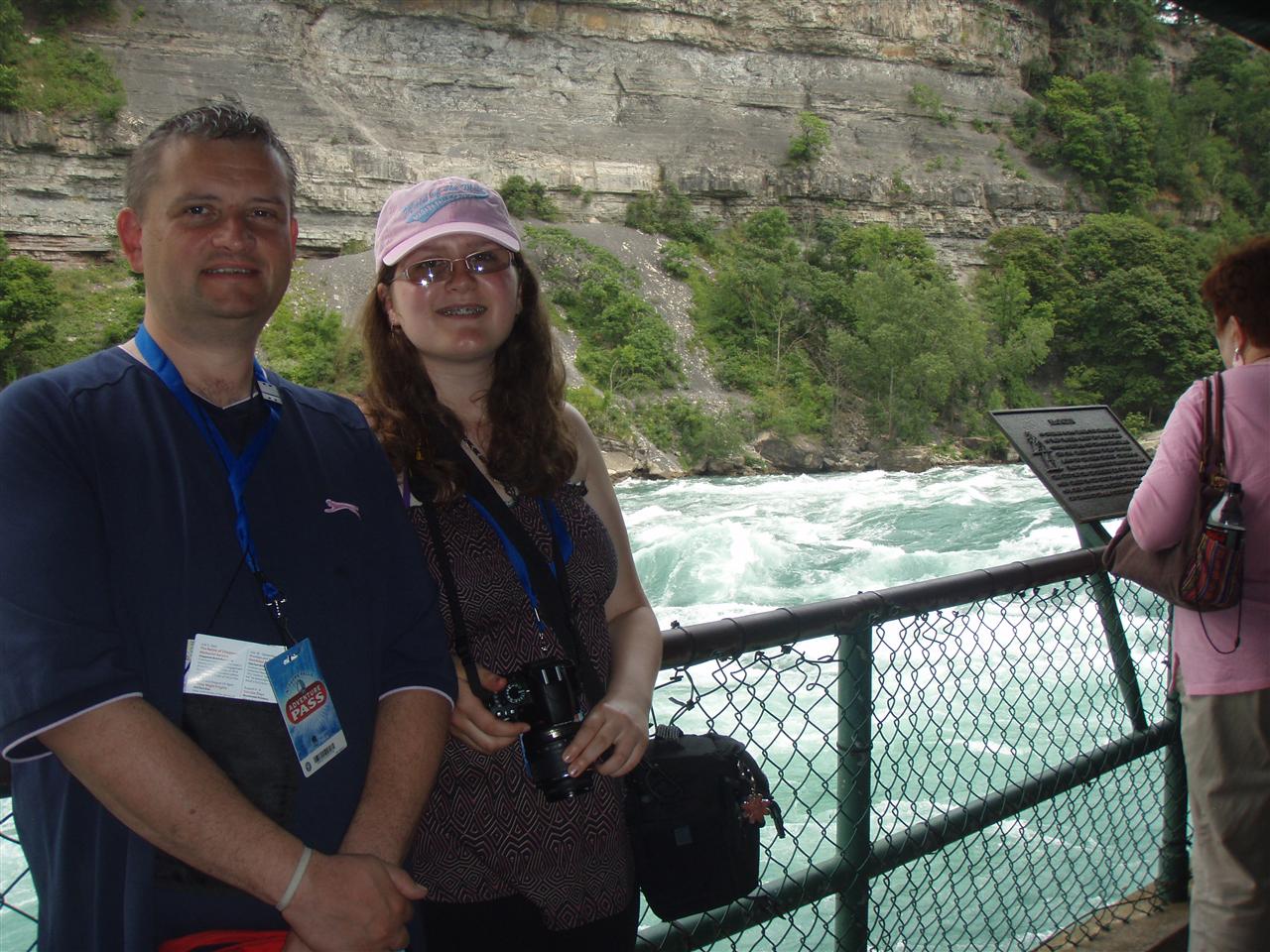 A nice civilized quarter mile boardwalk alongside the raging rapids.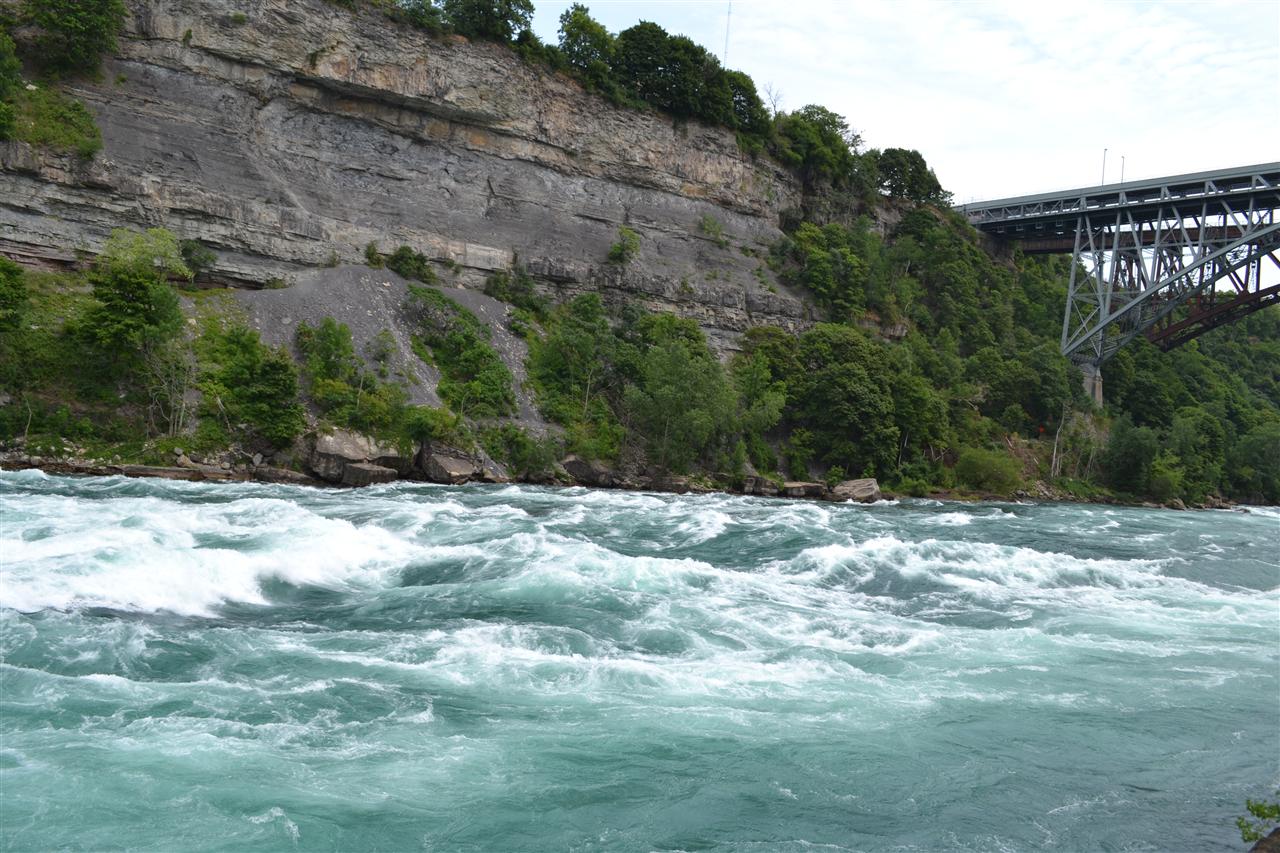 These rapids are an amazing class 6! Imagine bobbing thru these in our rubber dinghy...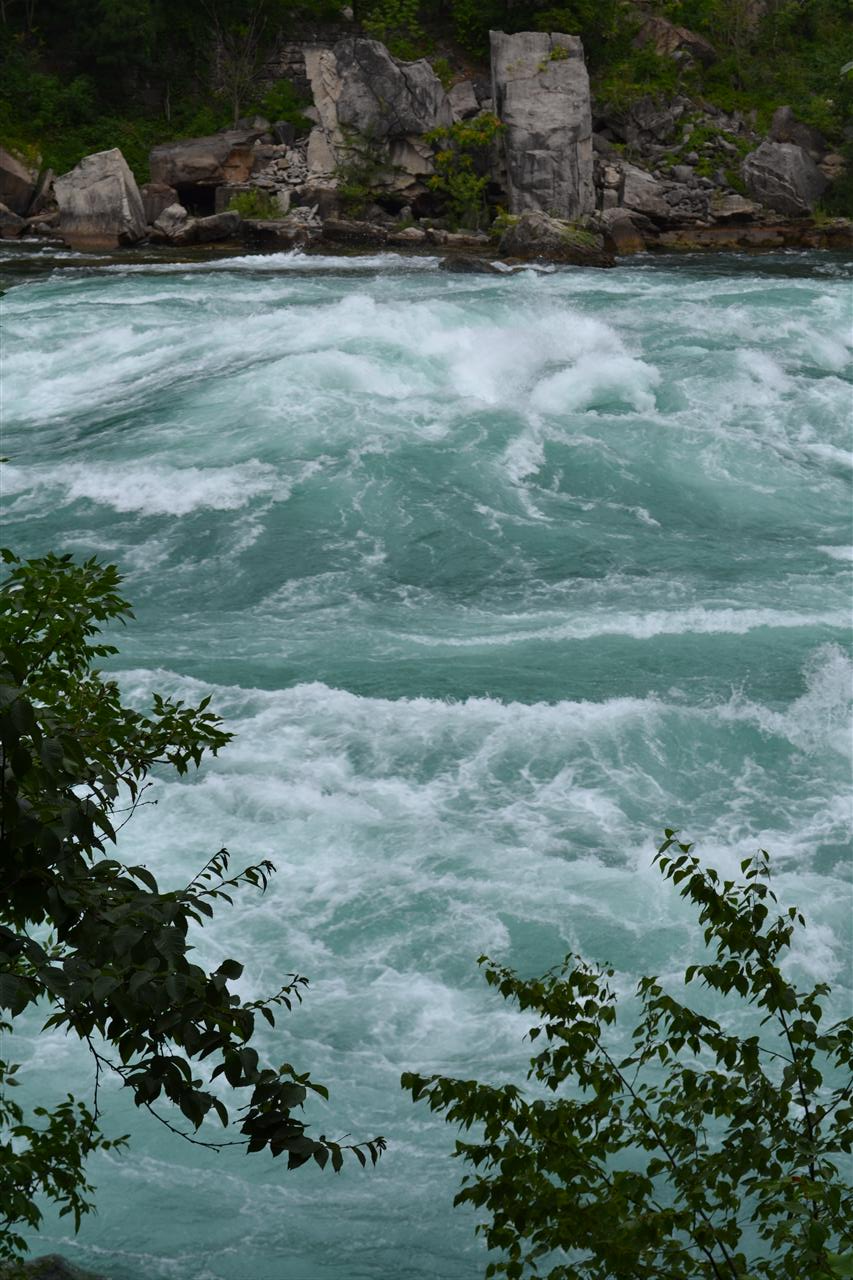 Back to our hotel via The Rainbow Bridge..another interogation & we are home!
Min & I explored the pool.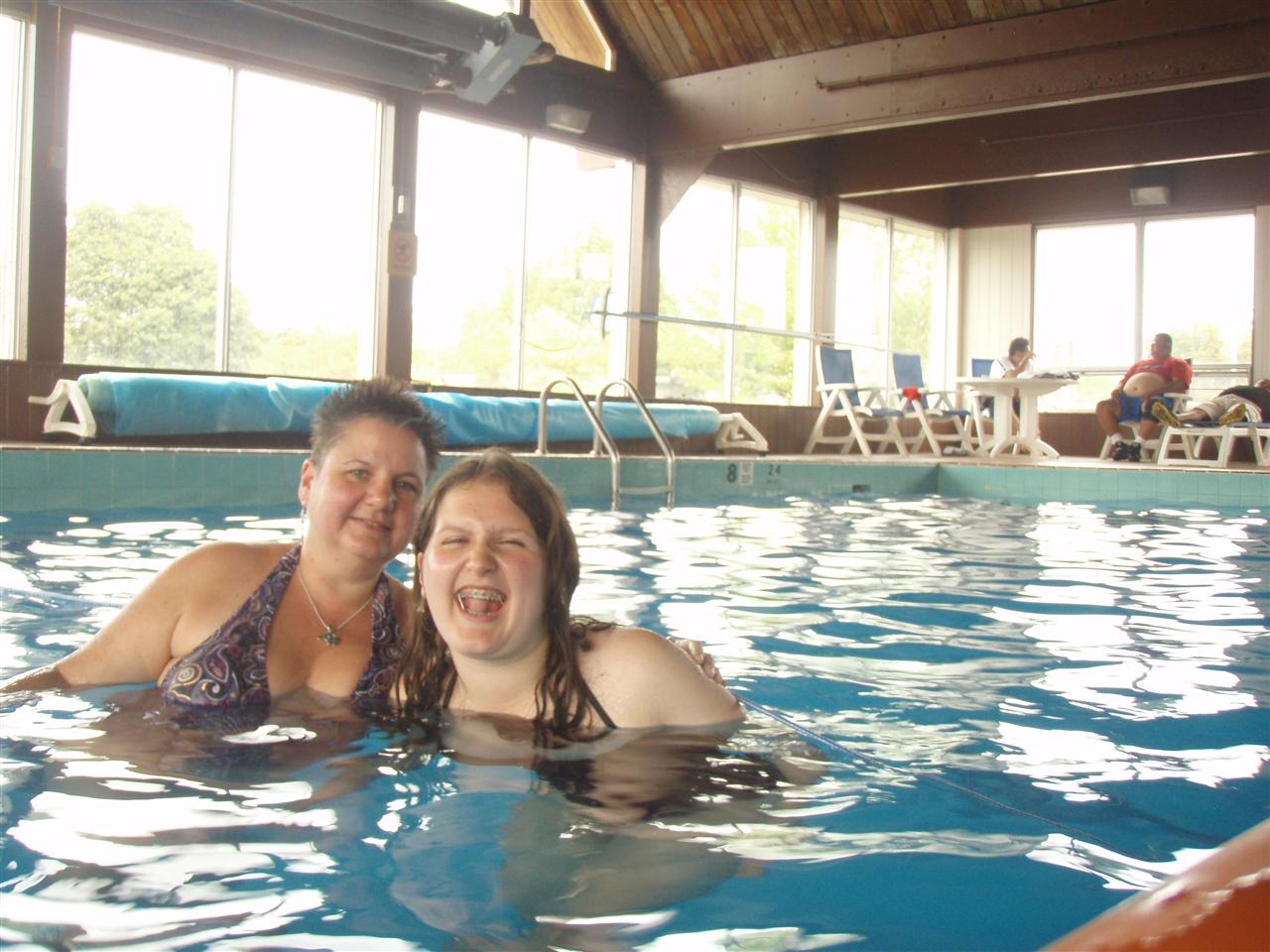 We made ourselves beautiful & took another hike across the bridge ( Guard did a double take when realizing we already had a passport stamp for today )..Another couple of stops on the bus & off at the Skylon Tower.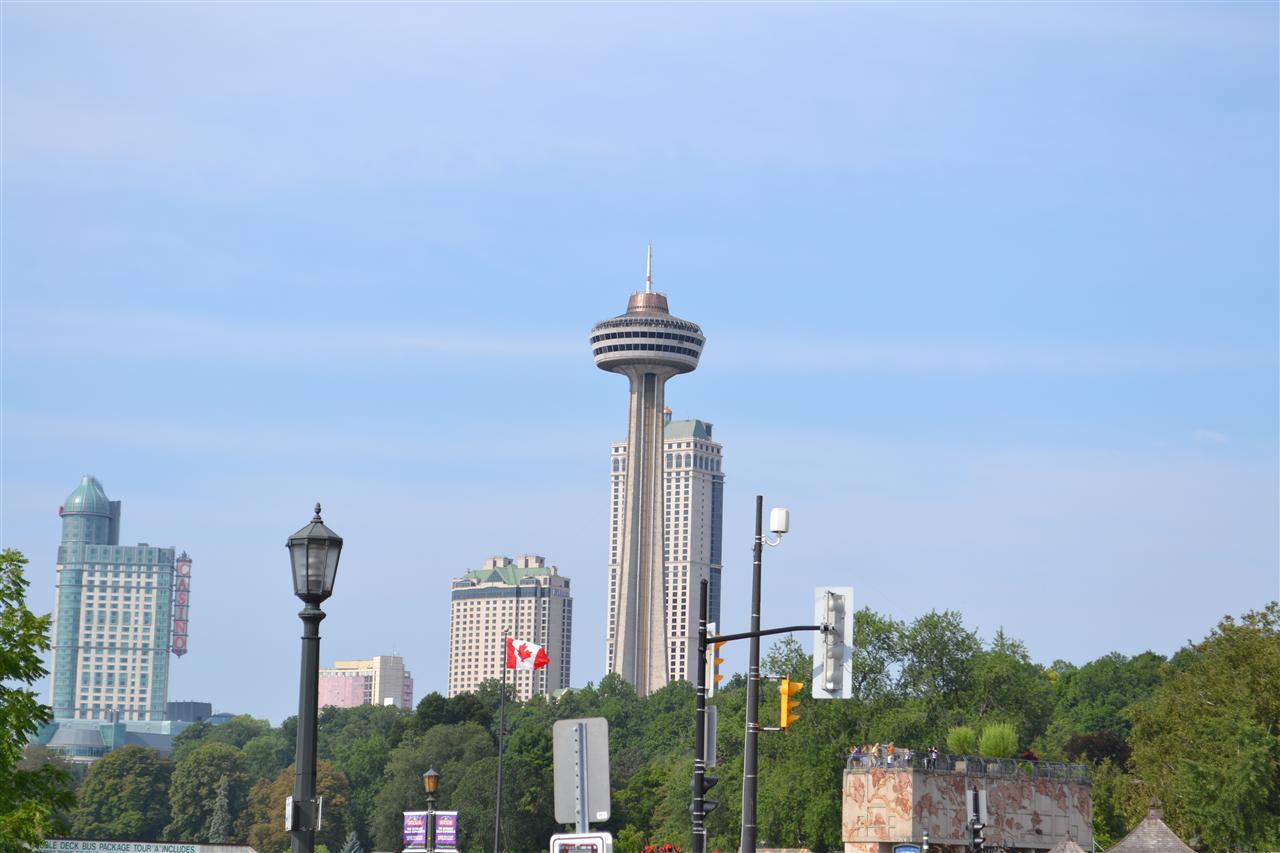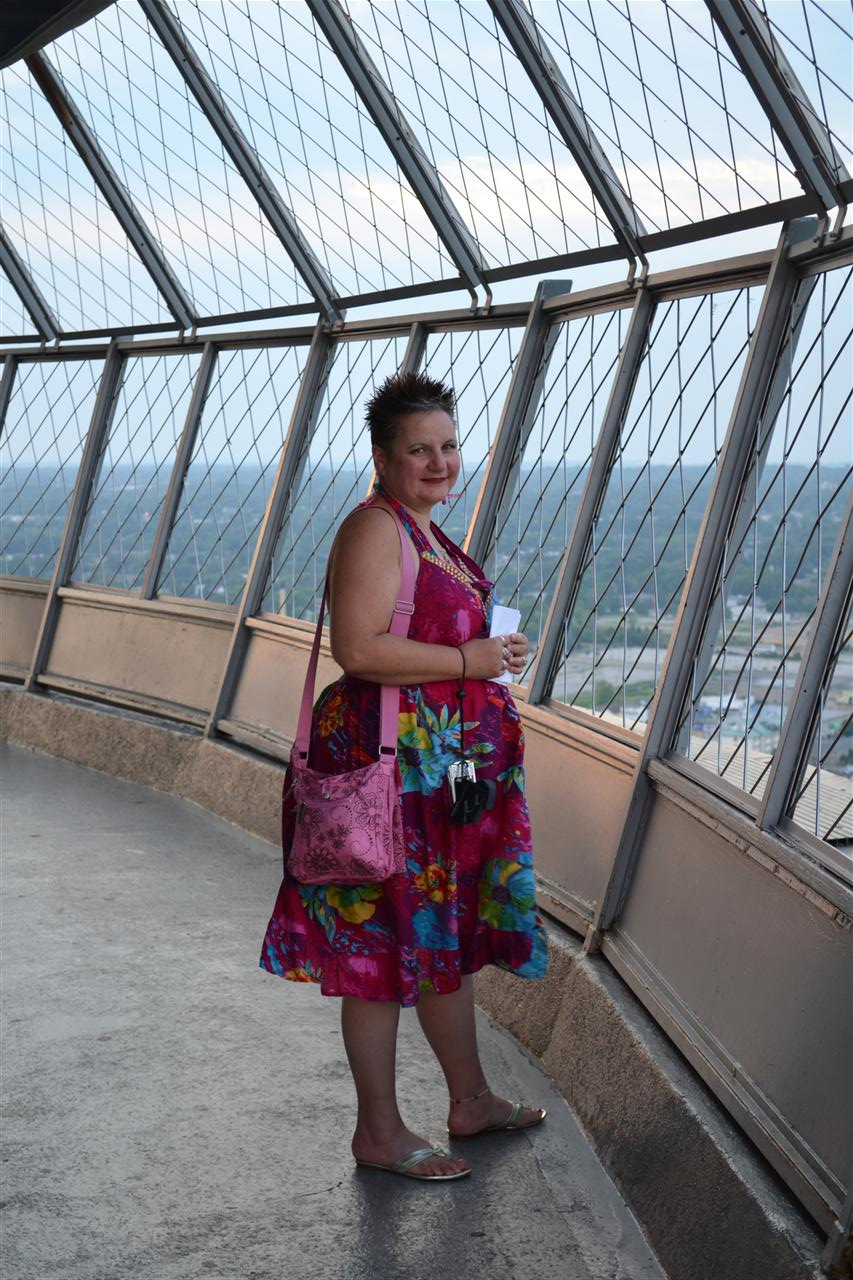 We took the glass elevator to the top, 52 floors in 52 seconds ! & Spent an enjoyable half hour on the outdoor viewing platform.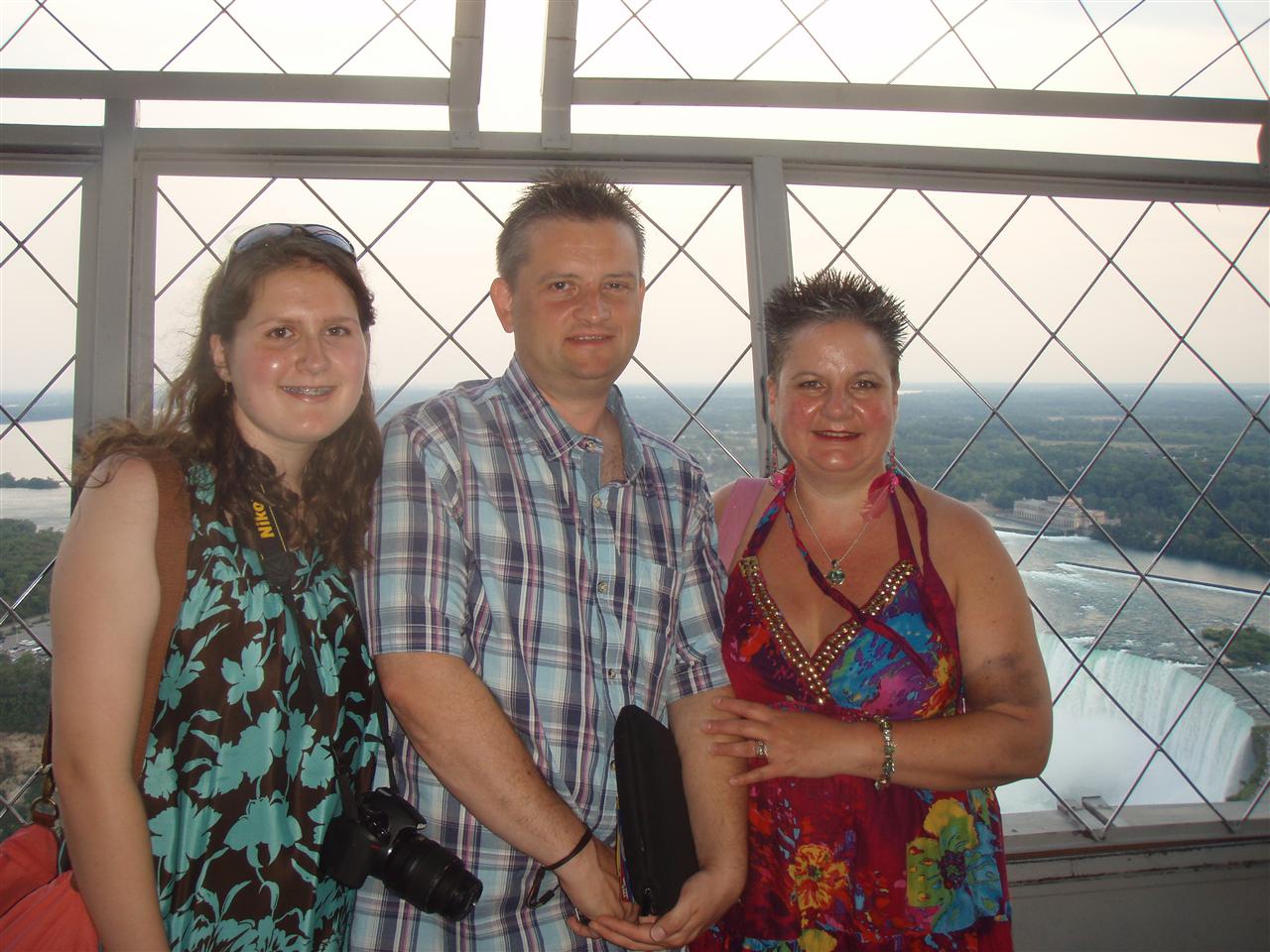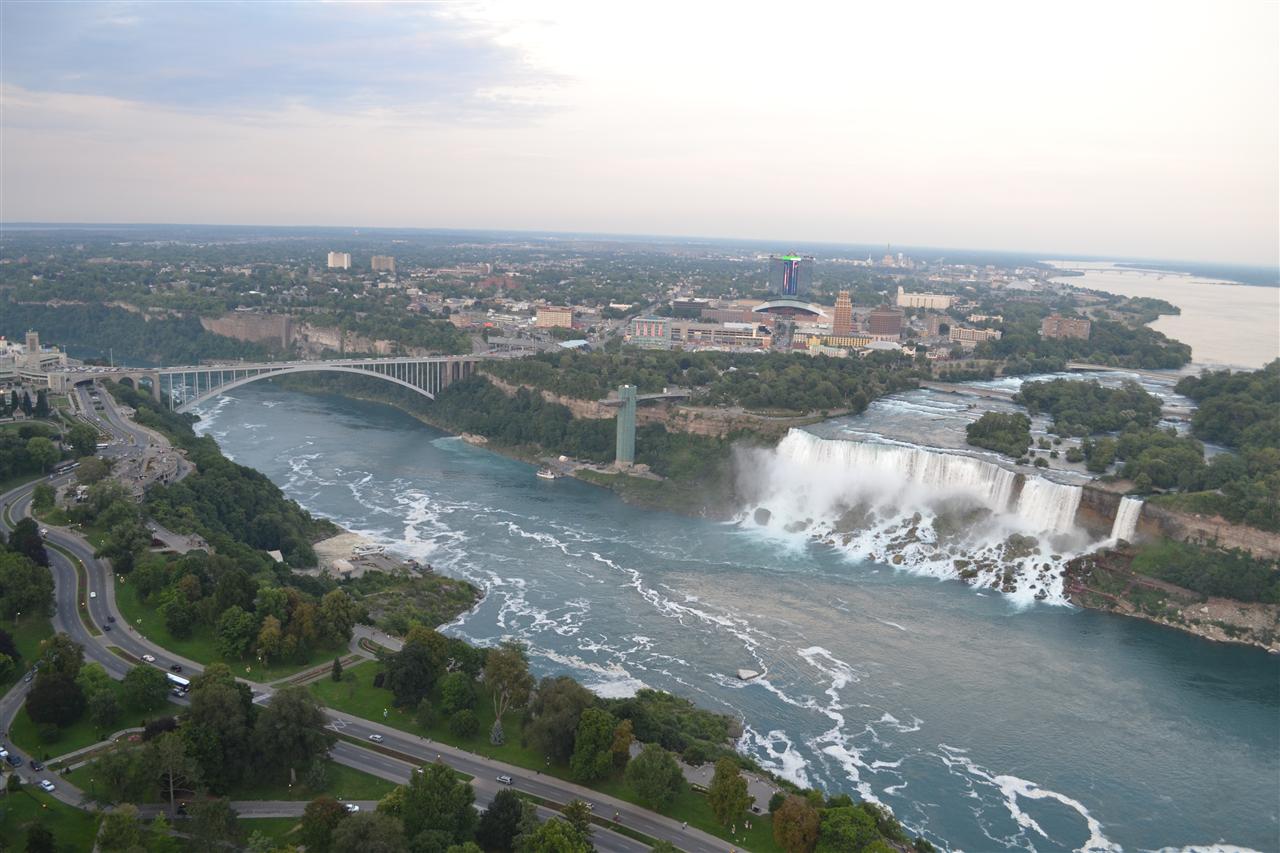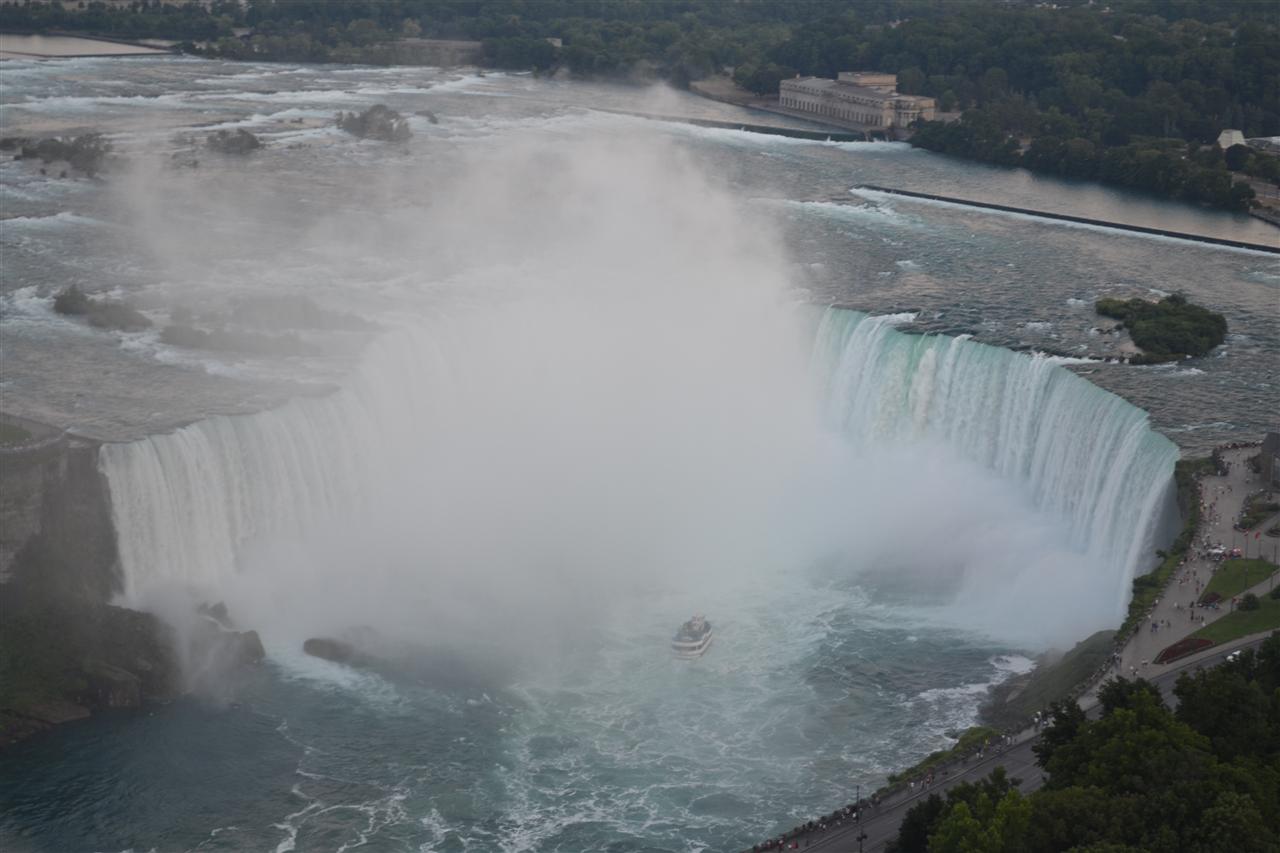 At last our window seat in the revolving restaurant was ready.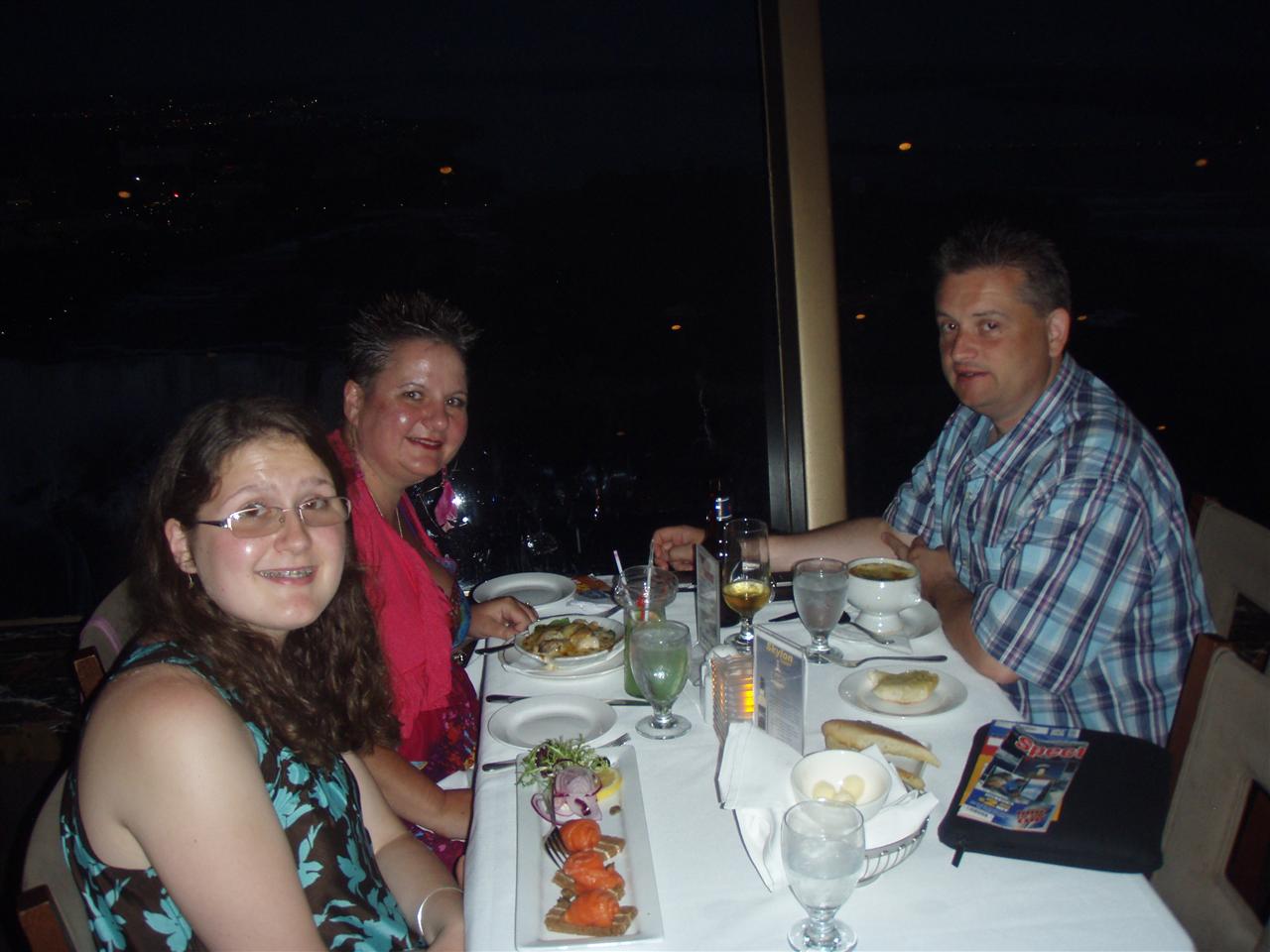 Luxury food ( at luxury prices ) & a stunning view of Niagara at dusk.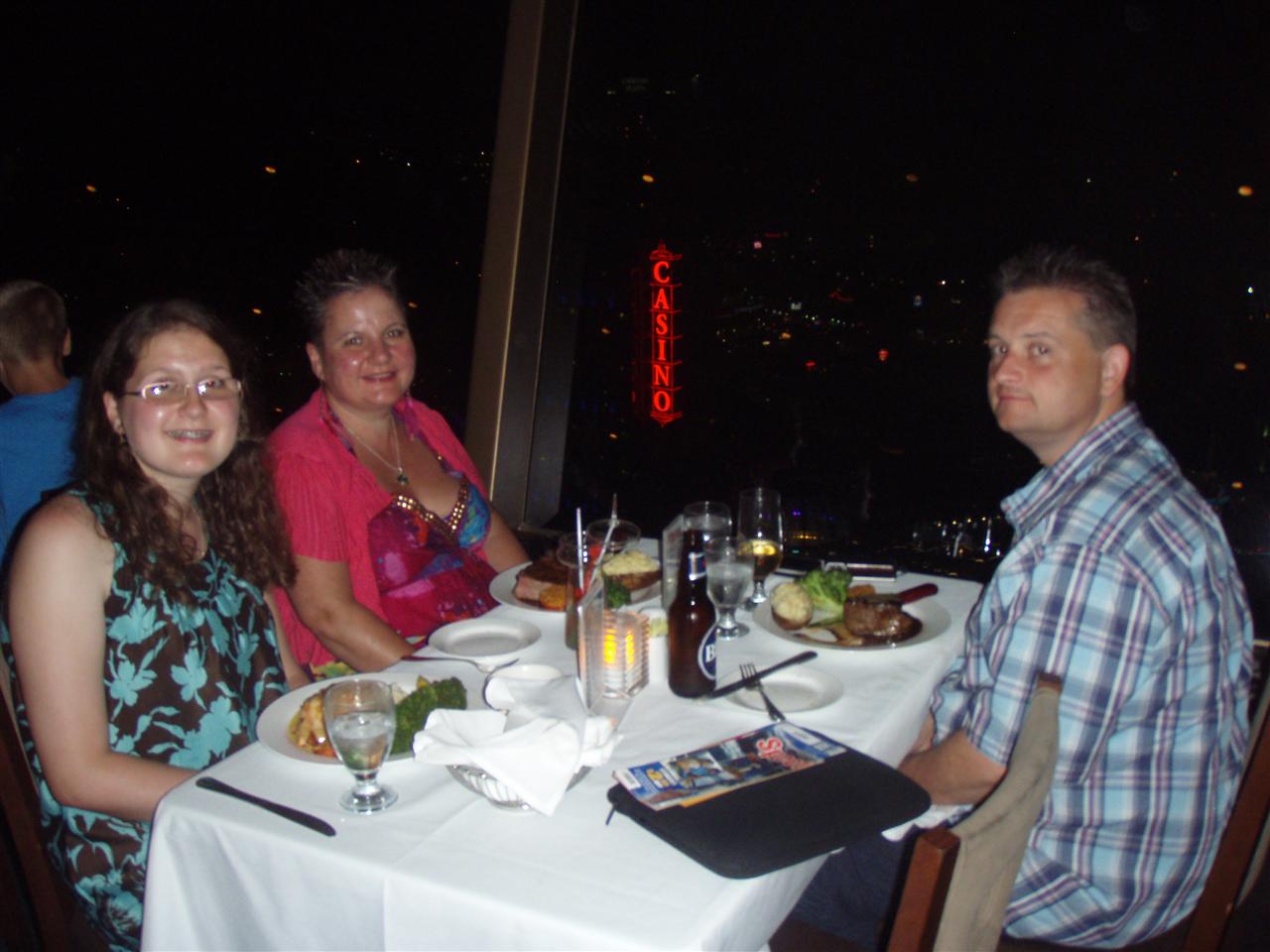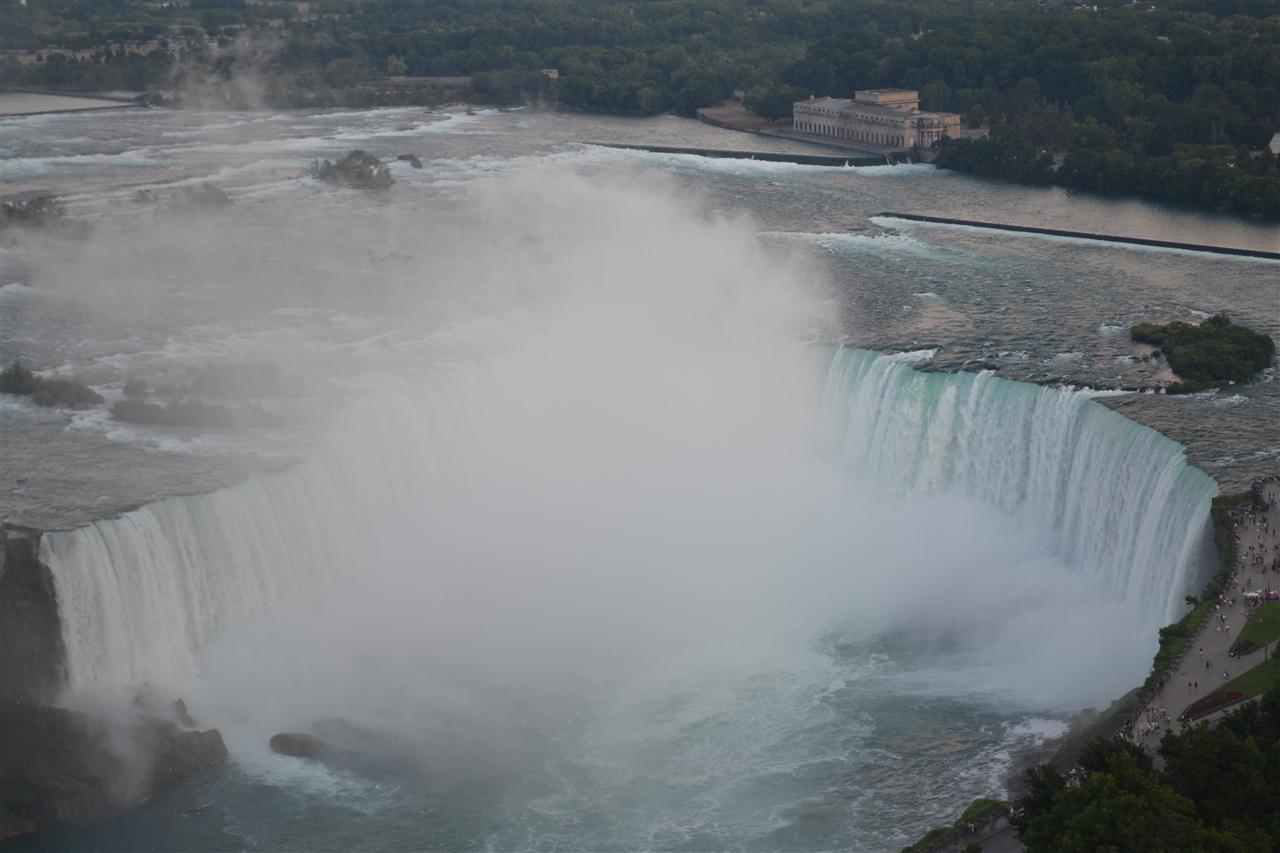 The sky darkened & we eagerly awaited the illumination of the falls over our steaks & Mins salmon.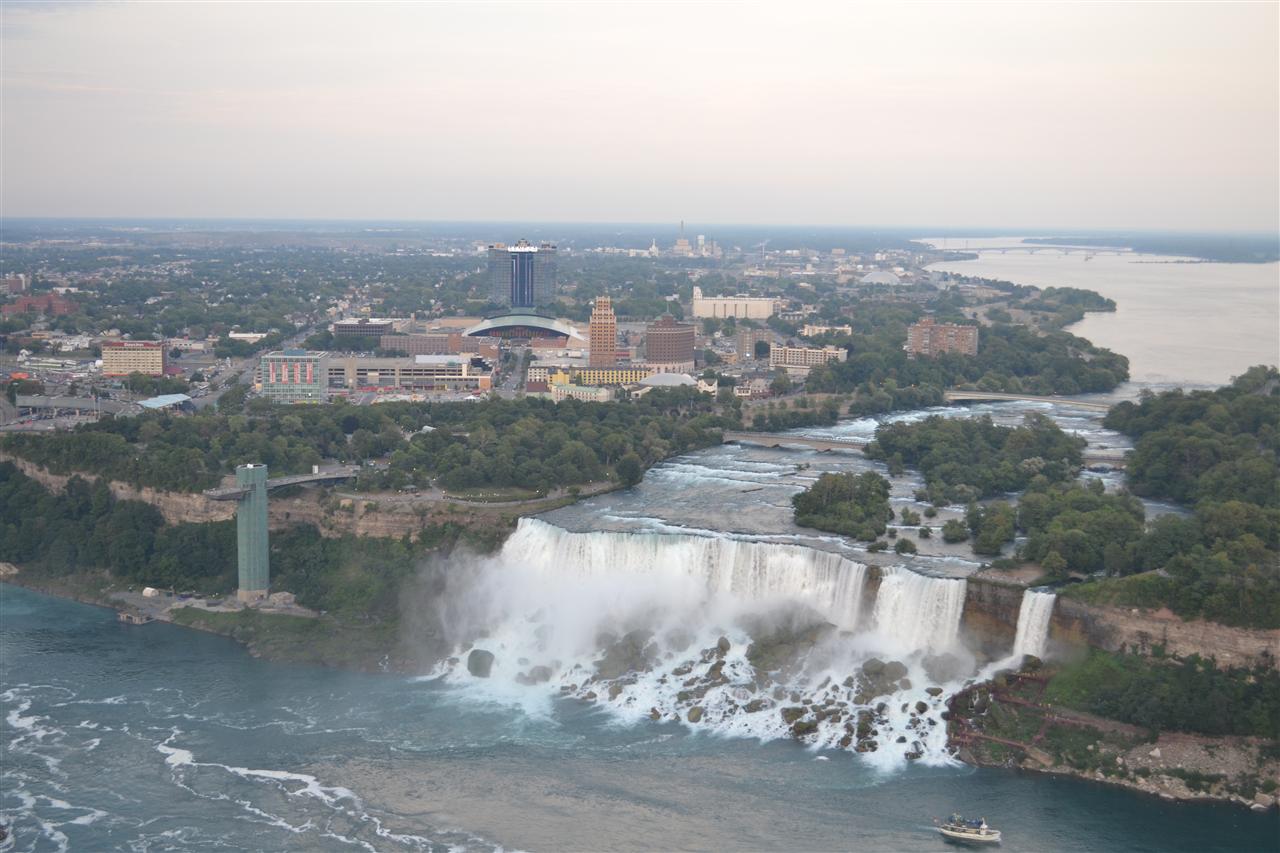 After we settled our bill we took the elevator back down & found ourselves a most obliging Bulgarian taxi driver ( With a keen interest in premiership football, he quickly realised he was onto a loser with us.)
A final weary hike across the bridge & some wonderful parting views of the unforgettable Niagara falls.
We learned a little of the history of this marvelous area & viewed the falls from every concievable angle.

Amazing!

Goodnight Reader xxxx
---
Day 11 :Drivin' Miss Hollie (Friday 3rd August 2012 )
Day 12 :Washington Mountain & an alpine roller coaster.. (Saturday 4th August 2012 )
Day 13 :Scooby doo does Lubec maine (Sunday 5th August 2012 )
Day 14 :You did that on Porpoise .. (Monday 6th August 2012 )
Day 15 :Rockin' around the cape.. (Tuesday 7th August 2012 )
Day 16 :Spooky Salem.. (Wednesday 8th August 2012 )
Day 17 :Where is my cup of tea?.. (Thursday 9th August 2012 )
Day 18 :Steam train antics! ... (Friday 10th August 2012 )
Day 19 :The bears go to Bear Mountain & up The Empire State.. (Saturday 11th August 2012 )
Day 20 :A very long wait for Lady Liberty.. (Sunday 12th August 2012 )
Day 21 :Goodbye USA : ( (Monday 13th August 2012 )