Holiday USA 2012

Show all days on one page (a long download!)
Day 1 :Up, up and away (Tuesday 24th July 2012 )
Day 2 :Our Nations Capital.. (Wednesday 25th July 2012 )
Day 3 :Laurel & Charlie.. (Thursday 26th July 2012 )
Day 4 :Goodbye Bob ( Or whats left of him ) Hello Chesapeake bay.. (Friday 27th July 2012 )
Day 5 :Happy Anniversary Mr & Mrs Veck.. (Saturday 28th July 2012 )
Day 6 :Bottoms up on the Chatooga ( Paddle faster I hear Banjo's ).. (Sunday 29th July 2012 )
Day 7 :Cheerio Chatooga..Hi Fiddlers Roost.. (Monday 30th July 2012 )

Breakfast was delivered to our cabin by the owner, a home made Quiche/breakfast pie & Orange juice with a side of chopped melon !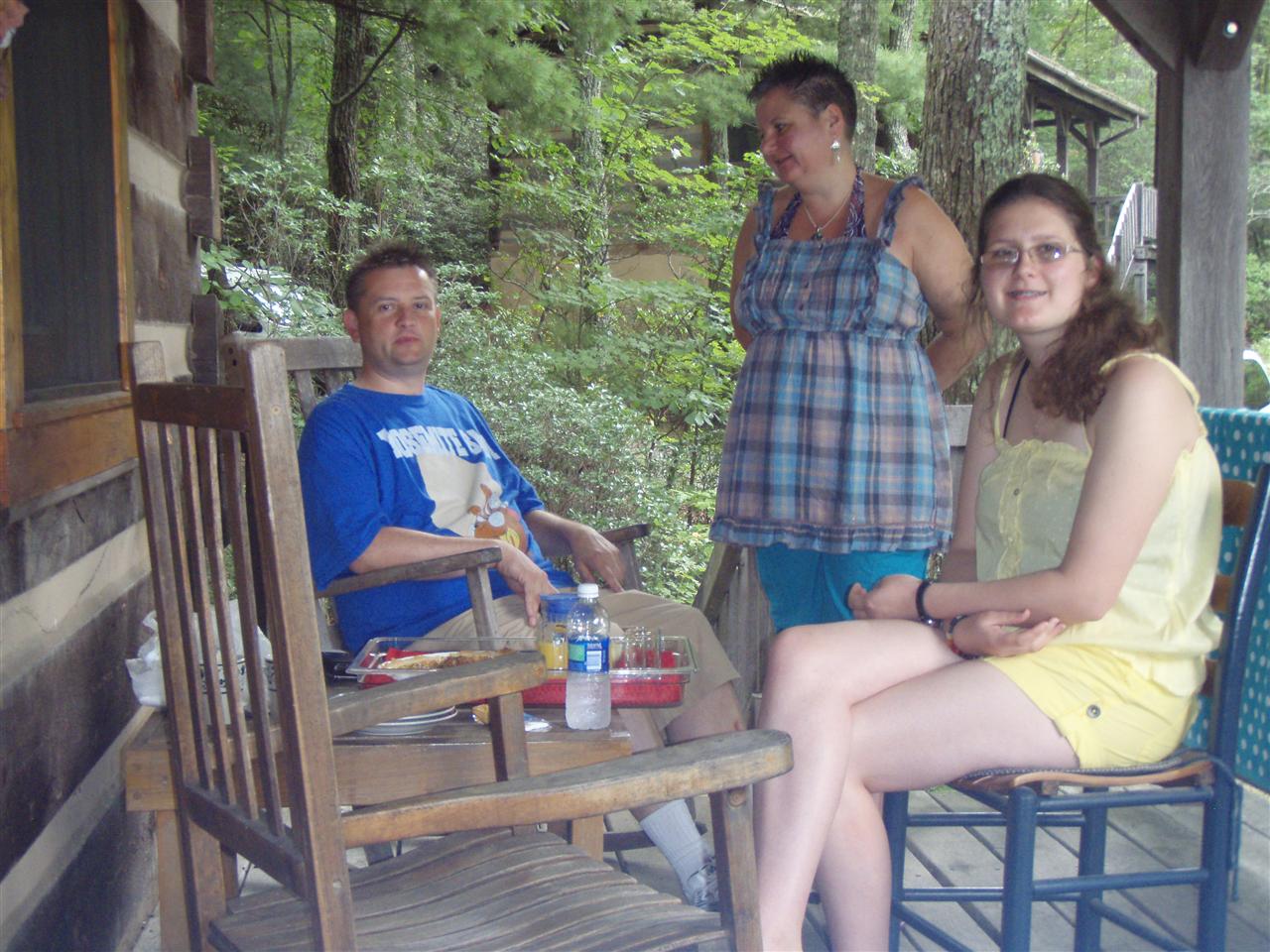 We drove north for an hour and a half towards New river & the promise of tubing.
The river seems perfectly calm & flat & after our initial instructions, We waded out mid stream & jumped into our tubes.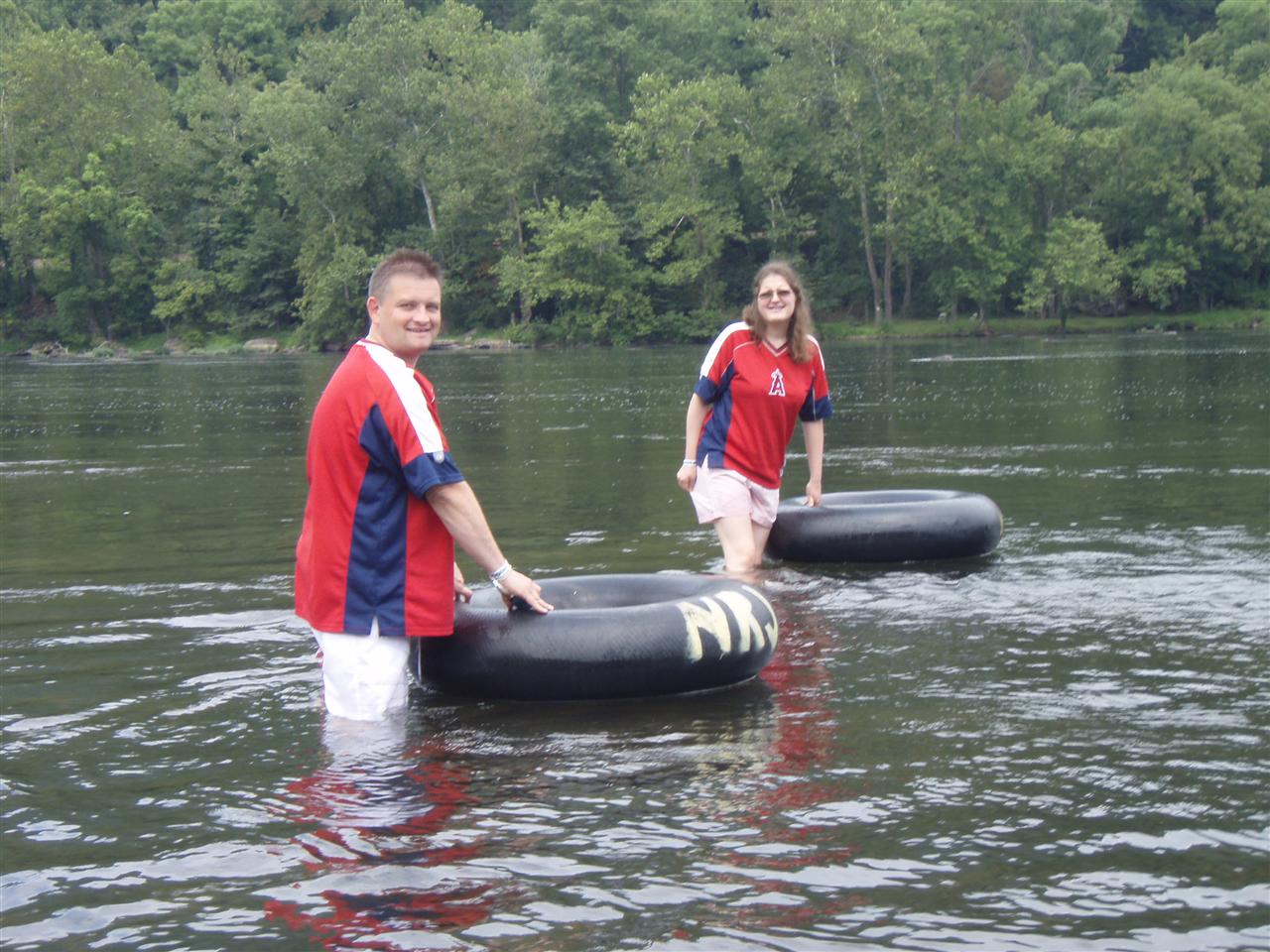 Min was swamped by Dragon Flies.. : )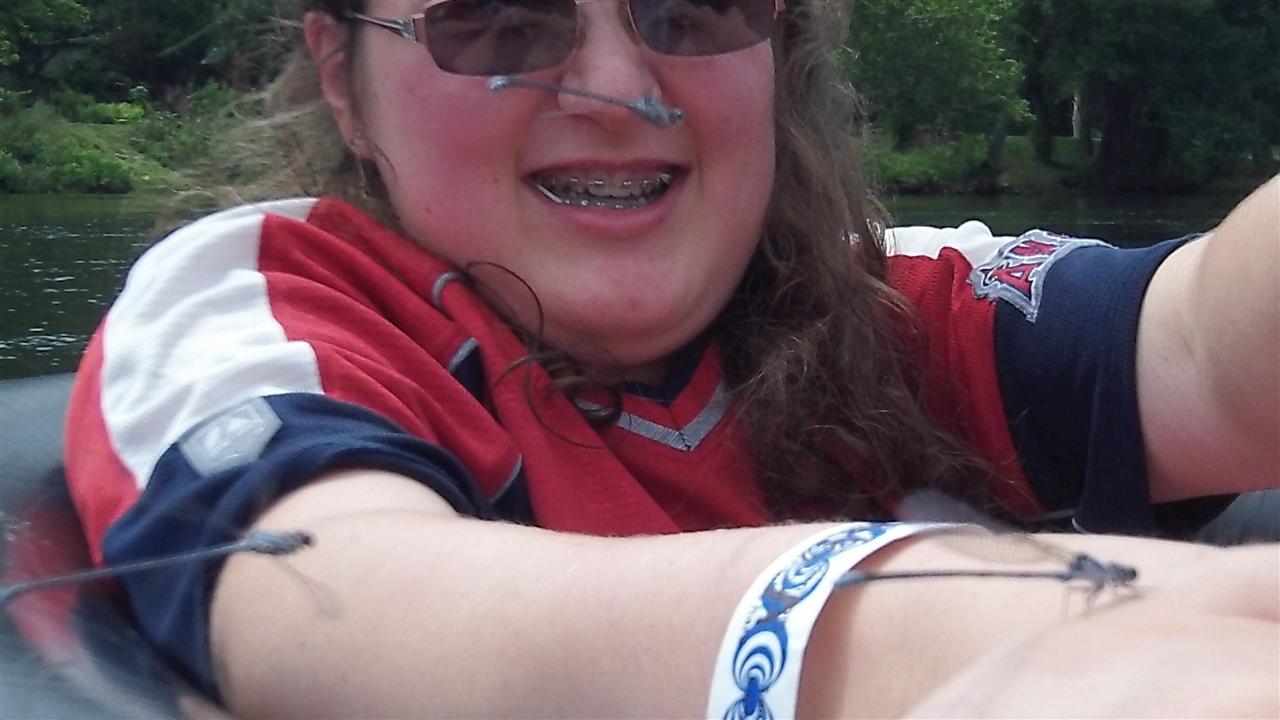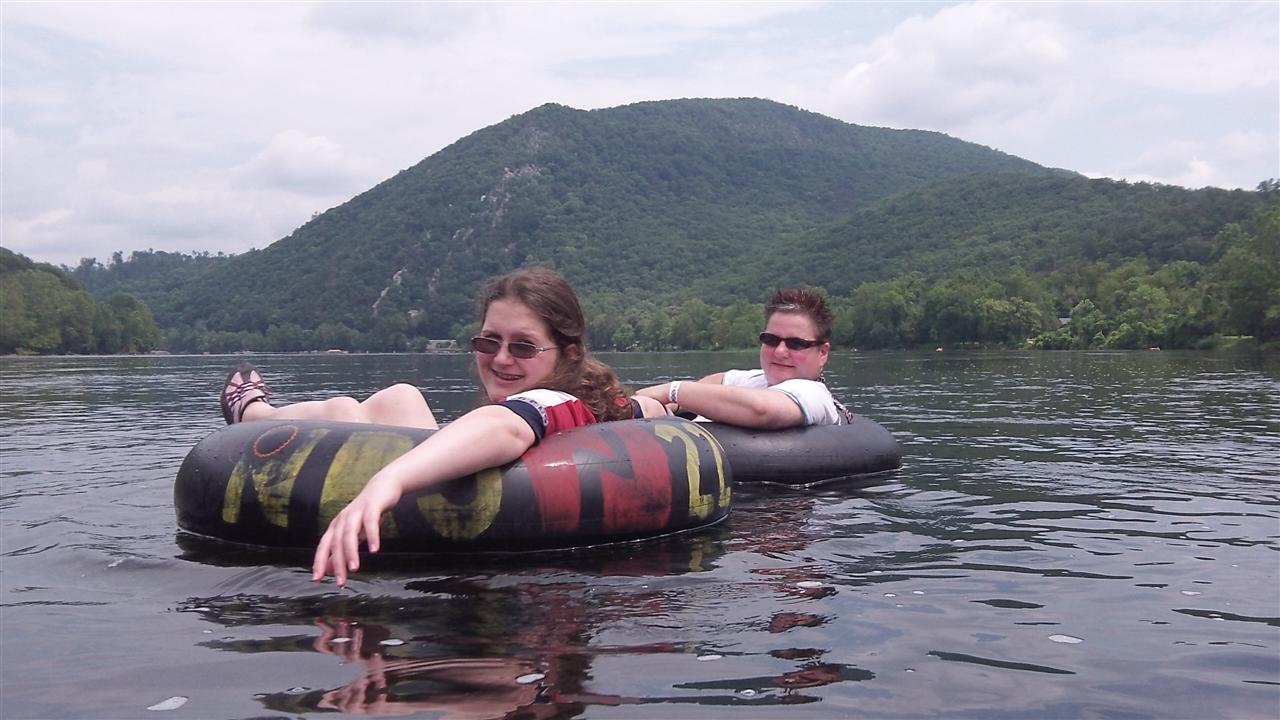 Towards the end of the ride were some rapids.. Not quite on the scale of the Chatooga!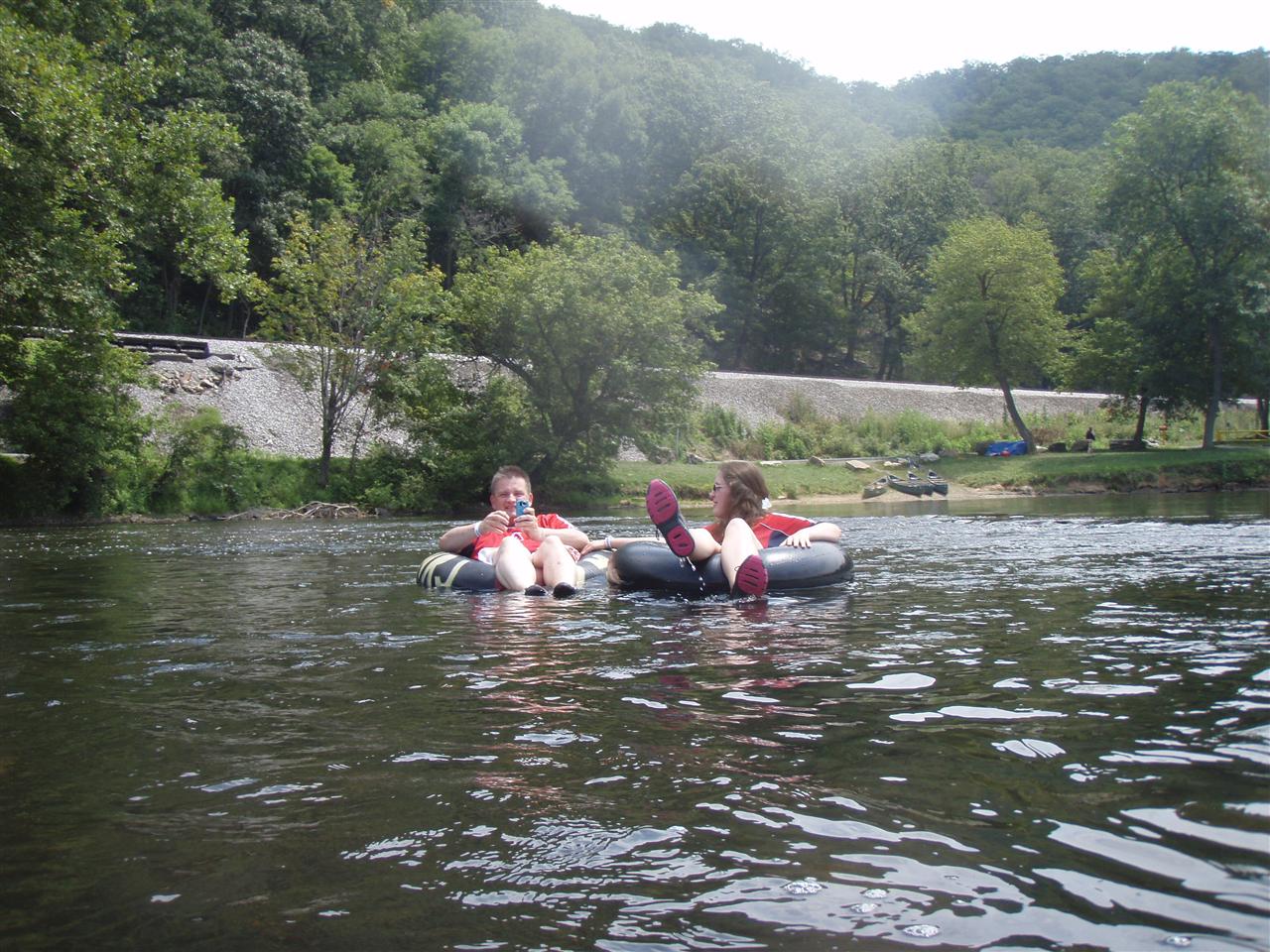 Ian went back for a second dose.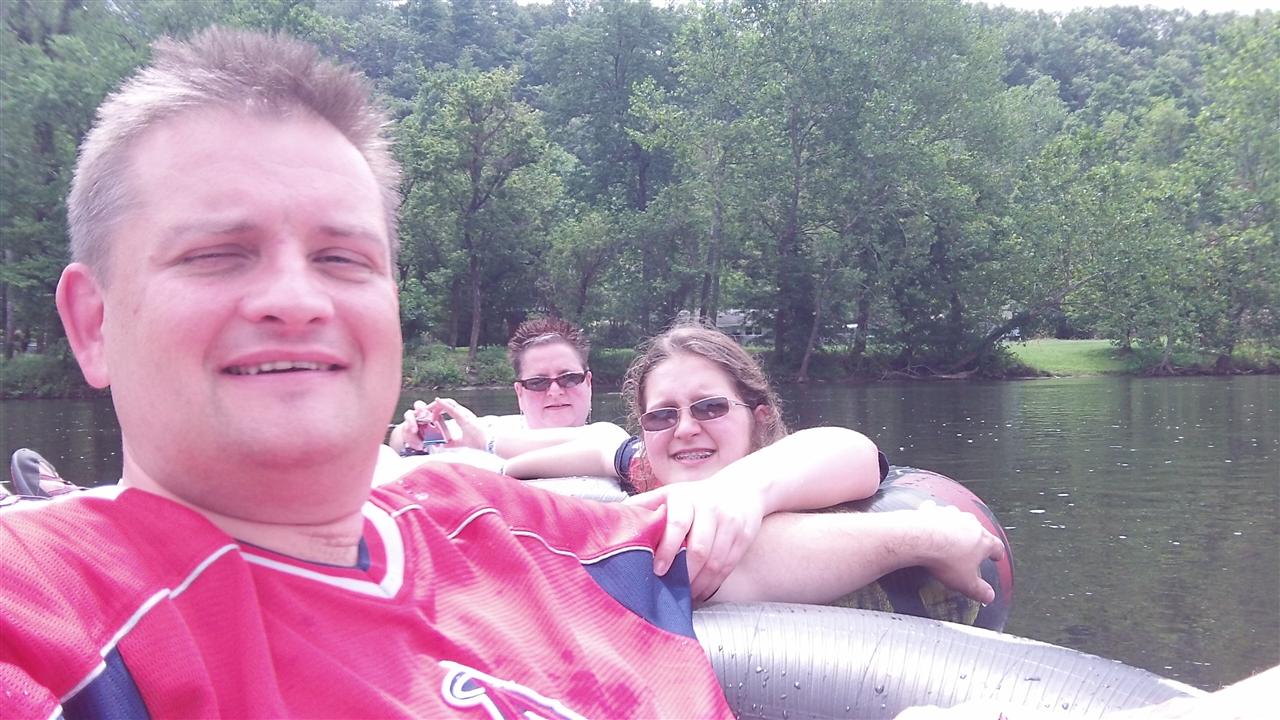 We passed across the county line , twice, once in our tubes & once on foot !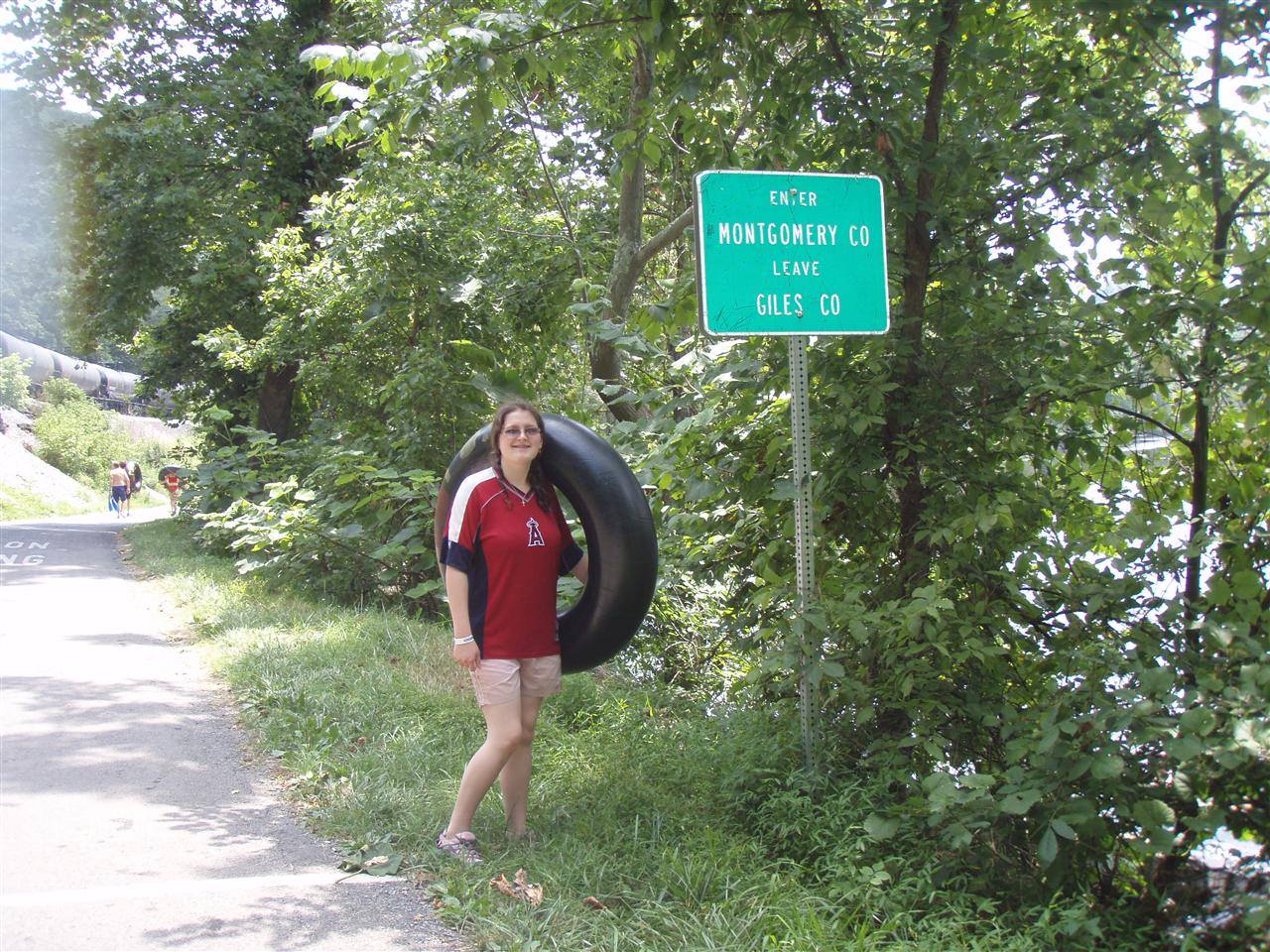 A grueling 4 hour drive to Morgantown, through driving rain and 2 thunder storms, put Ian & Maureen through their paces.

We arrived at the Ramada Inn & The nice lady offered us a Jacuzzi room at no extra charge..Brilliant accept no bed for Min : ( we had to decline her kind offer & revert to our planned room.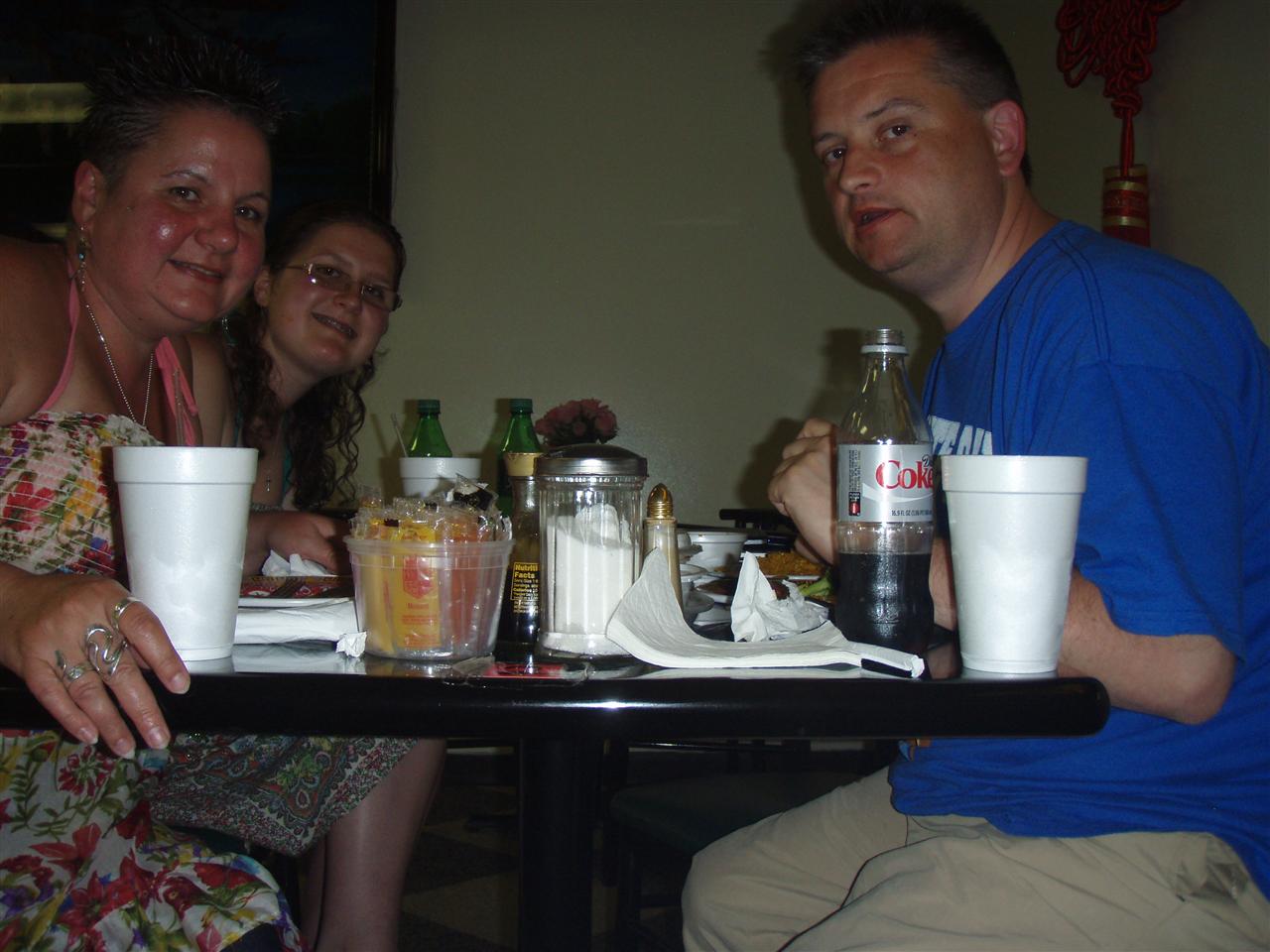 A Mad evening of Laundry for me & a visit to " China City " for a massive banquet of fresh chinese fare, with an overload of Brocolli.
Poor old Ian is knackered & full of Brocolli ..always a dangerous combo!

Goodnight reader xxx
---
Day 9 :To Niagara , a nice curry & Ians cave of the Winds ! (Wednesday 1st August 2012 )
Day 10 :We Walked to Canada ( and back ) TWICE.. (Thursday 2nd August 2012 )
Day 11 :Drivin' Miss Hollie (Friday 3rd August 2012 )
Day 12 :Washington Mountain & an alpine roller coaster.. (Saturday 4th August 2012 )
Day 13 :Scooby doo does Lubec maine (Sunday 5th August 2012 )
Day 14 :You did that on Porpoise .. (Monday 6th August 2012 )
Day 15 :Rockin' around the cape.. (Tuesday 7th August 2012 )
Day 16 :Spooky Salem.. (Wednesday 8th August 2012 )
Day 17 :Where is my cup of tea?.. (Thursday 9th August 2012 )
Day 18 :Steam train antics! ... (Friday 10th August 2012 )
Day 19 :The bears go to Bear Mountain & up The Empire State.. (Saturday 11th August 2012 )
Day 20 :A very long wait for Lady Liberty.. (Sunday 12th August 2012 )
Day 21 :Goodbye USA : ( (Monday 13th August 2012 )