Holiday USA 2012
Day 1 : Up, up and away
Thanks to Ian we had to get up indecently early for our trip to Heathrow, They do later flights but a 4am start is always a great idea!
Having evicted the Cat, our taxi arrived & off we set.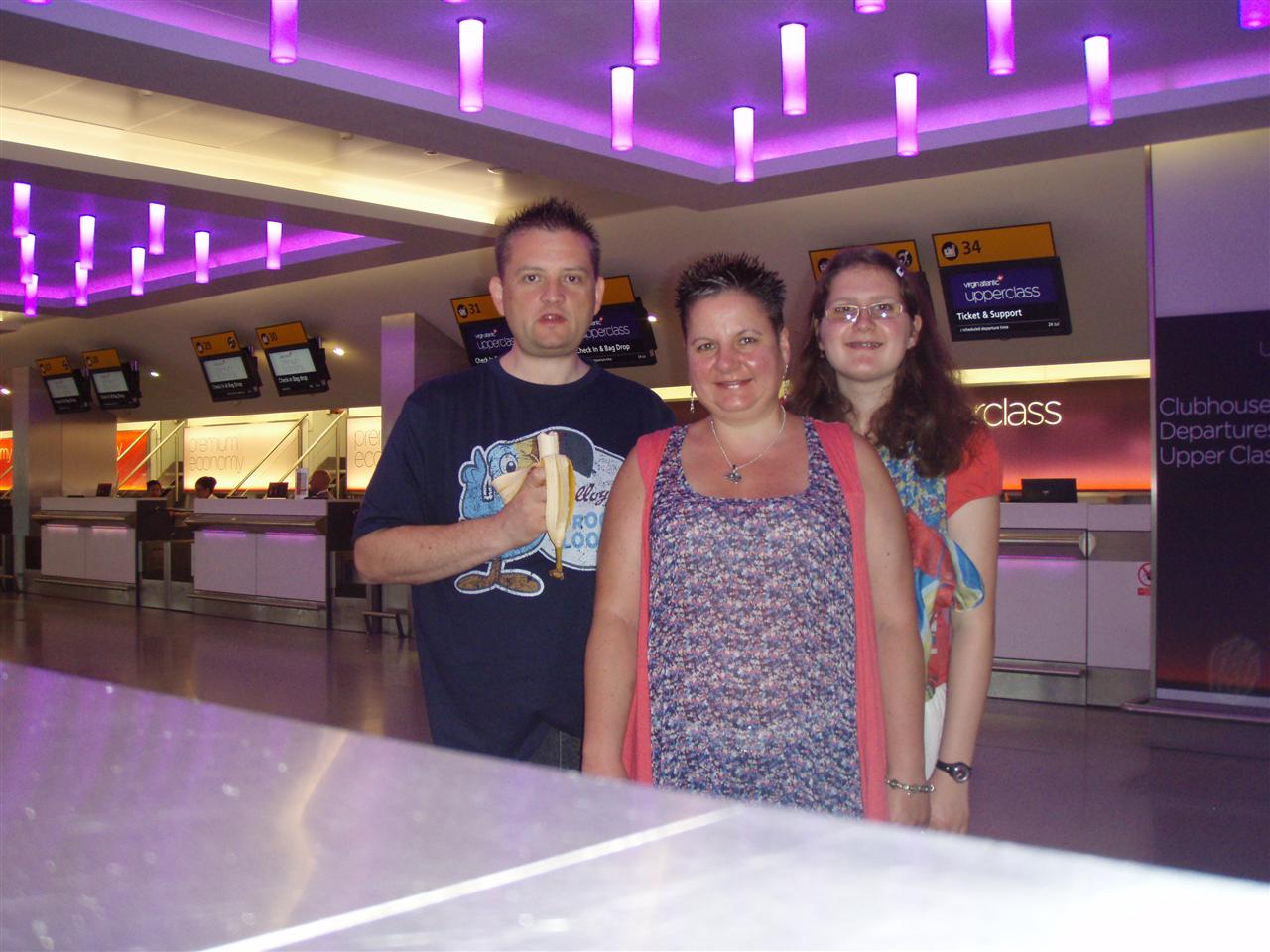 (Nice banana monkey man!) Virgin are great, dispose of suitcases on arrival & off to duty free with Ians credit card...Brilliant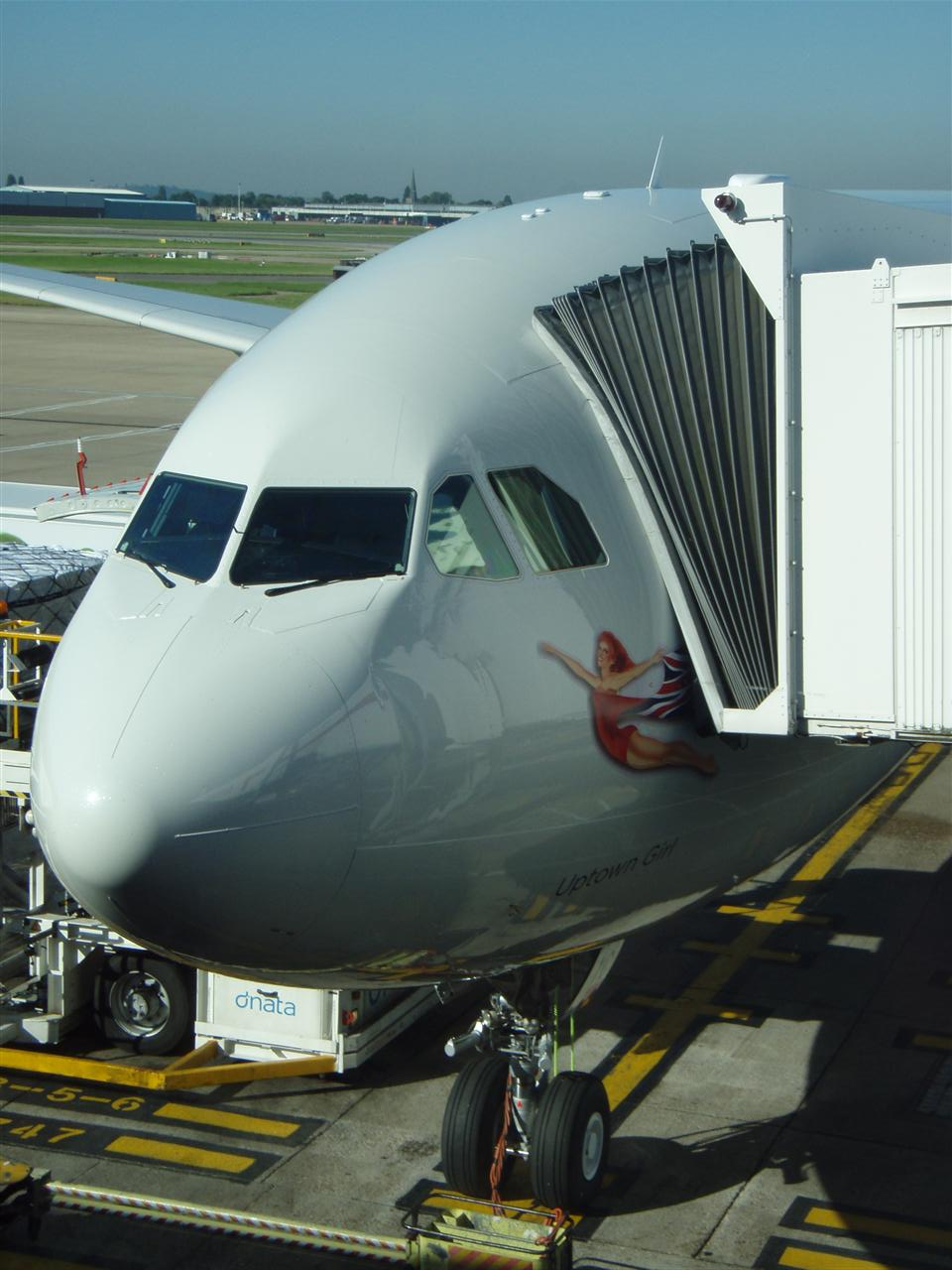 Our nice shiney jet "Uptown girl" took off on time & aside from some , clear air turbulence we had a great flight & touched down in JFK ( New York ) 5 mins earlier than scheduled.

The arrivals/ Passport control however was SOMETHING ELSE..an hour and a half of frustrated queuing eventually led us to the booth of ,New yorks most sullen Homeland security man..Having established that we were not terrorists or drug mules , We retrieved our luggage and headed for budget car rentals..
Min & I spotted CSI's Marg Hellenberger ( Guessed spelling ) who plays "Catherine Willows" on the train..Ian of course was totally oblivious.

The car hire proved to be another frustrating exercise with more sullen members of the so called service industry, However we left the office with a lovely big Ford Expedition.

Ian drove us through New York State, New Jersey & Maryland..Most of our spending money has gone on a series of "Tolls" $13 to cross the Brooklyn Bridge & a further $9 for the Delaware Tunnel to name but a few ..Might have to sell Min if this keeps up!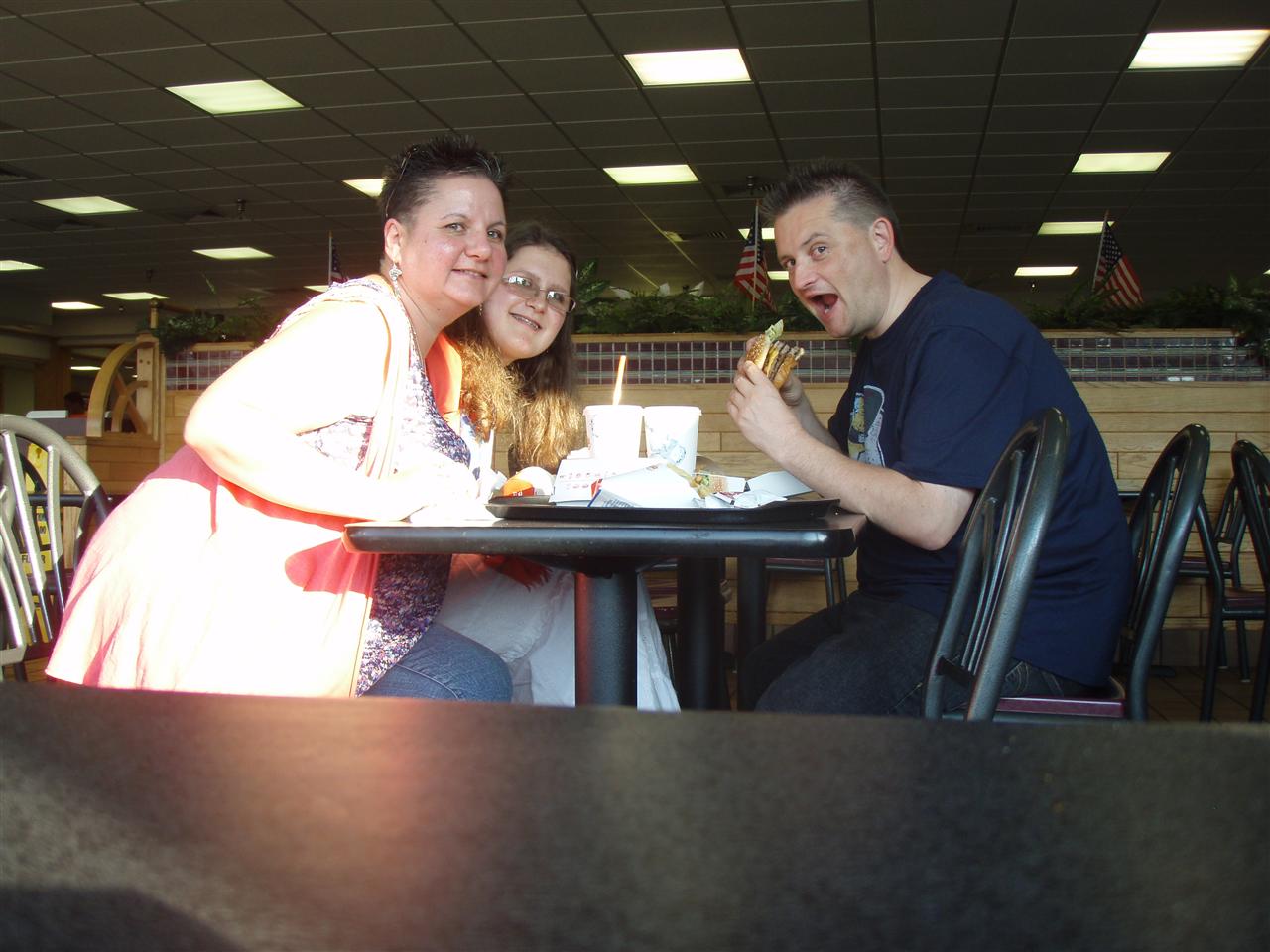 Before arriving at The Holiday Inn, Laurel West we stopped as is our custom for a first night burger.

Now to rest dear reader as its about 3 am UK style,

Sleep well

xx