Holiday USA 2012

Show all days on one page (a long download!)
Day 1 :Up, up and away (Tuesday 24th July 2012 )
Day 2 :Our Nations Capital.. (Wednesday 25th July 2012 )
Day 3 :Laurel & Charlie.. (Thursday 26th July 2012 )
Day 4 :Goodbye Bob ( Or whats left of him ) Hello Chesapeake bay.. (Friday 27th July 2012 )

Ians homage to 3 years of marriage..When awoken with a kiss his response was " Well you said yes , So you only have yourself to blame. "
Hollie & I decided to make full use of the amenities at the " Horrorday Motel "..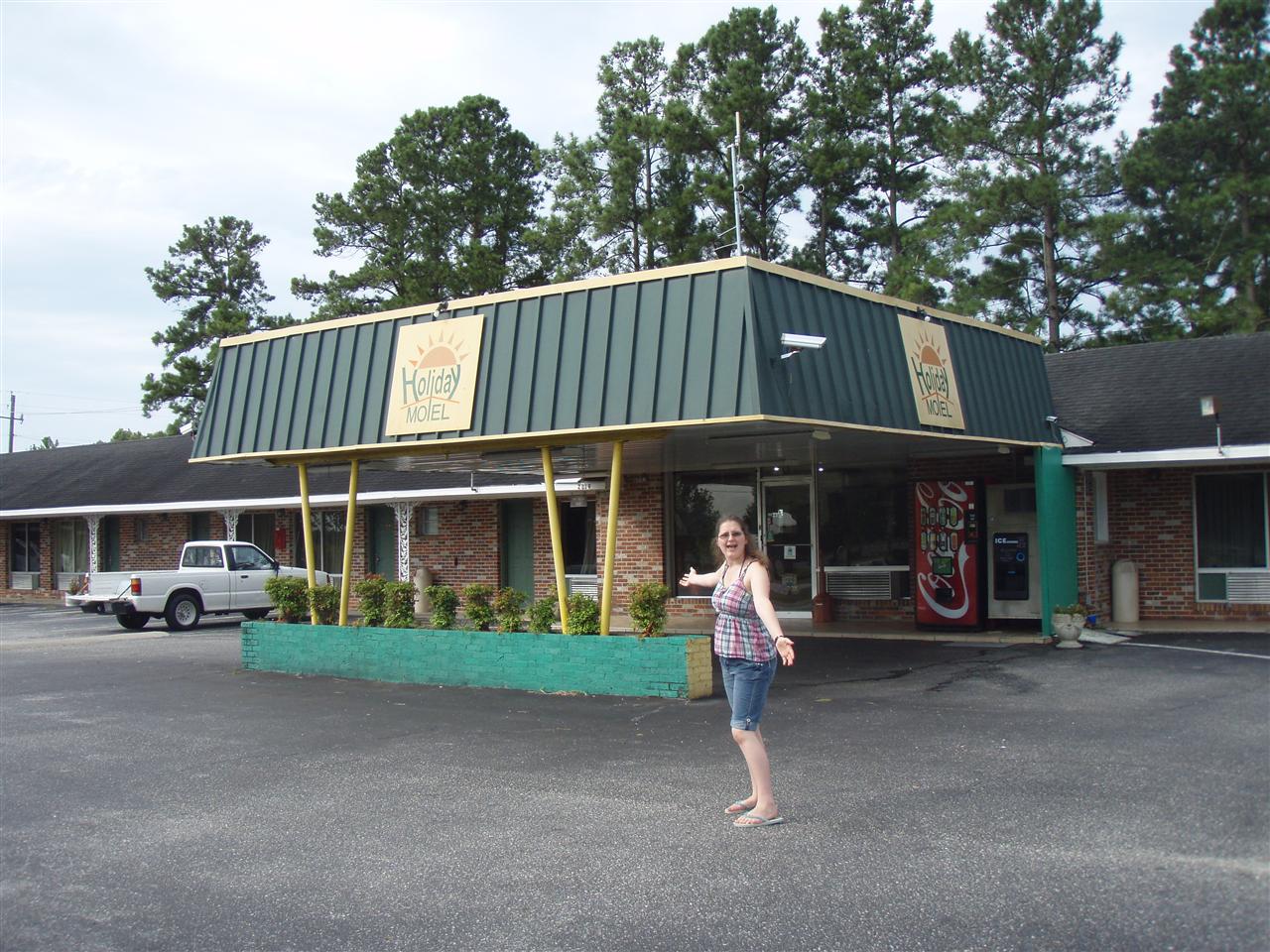 Lovin' that outdoor laundry ( Please note the stencilled " Property of the Holiday Motel " on the tumble dryers) , Decided to forgo the luxury laundry..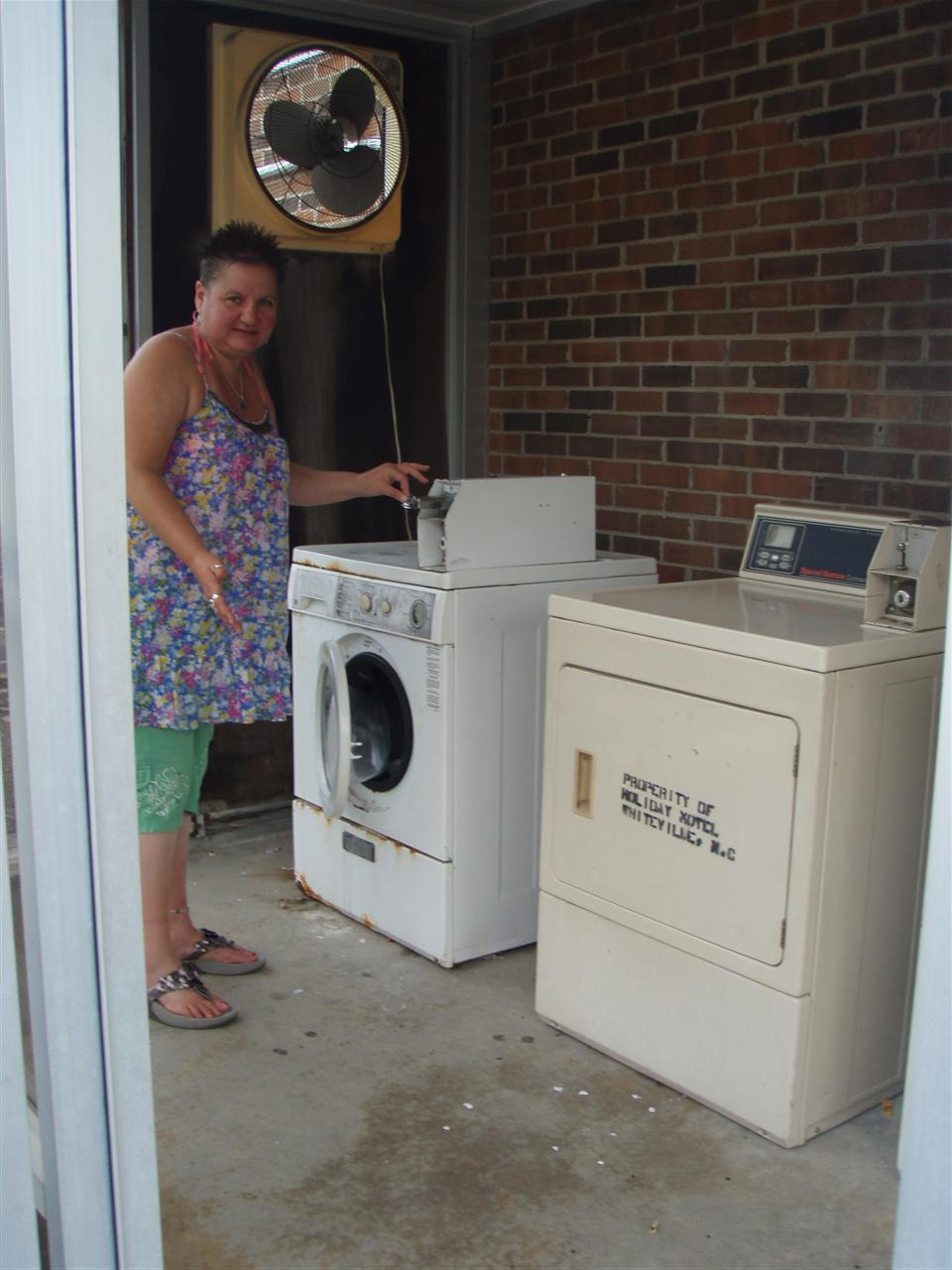 The pool looked delightful, seemed a shame to disturb the frog spawn.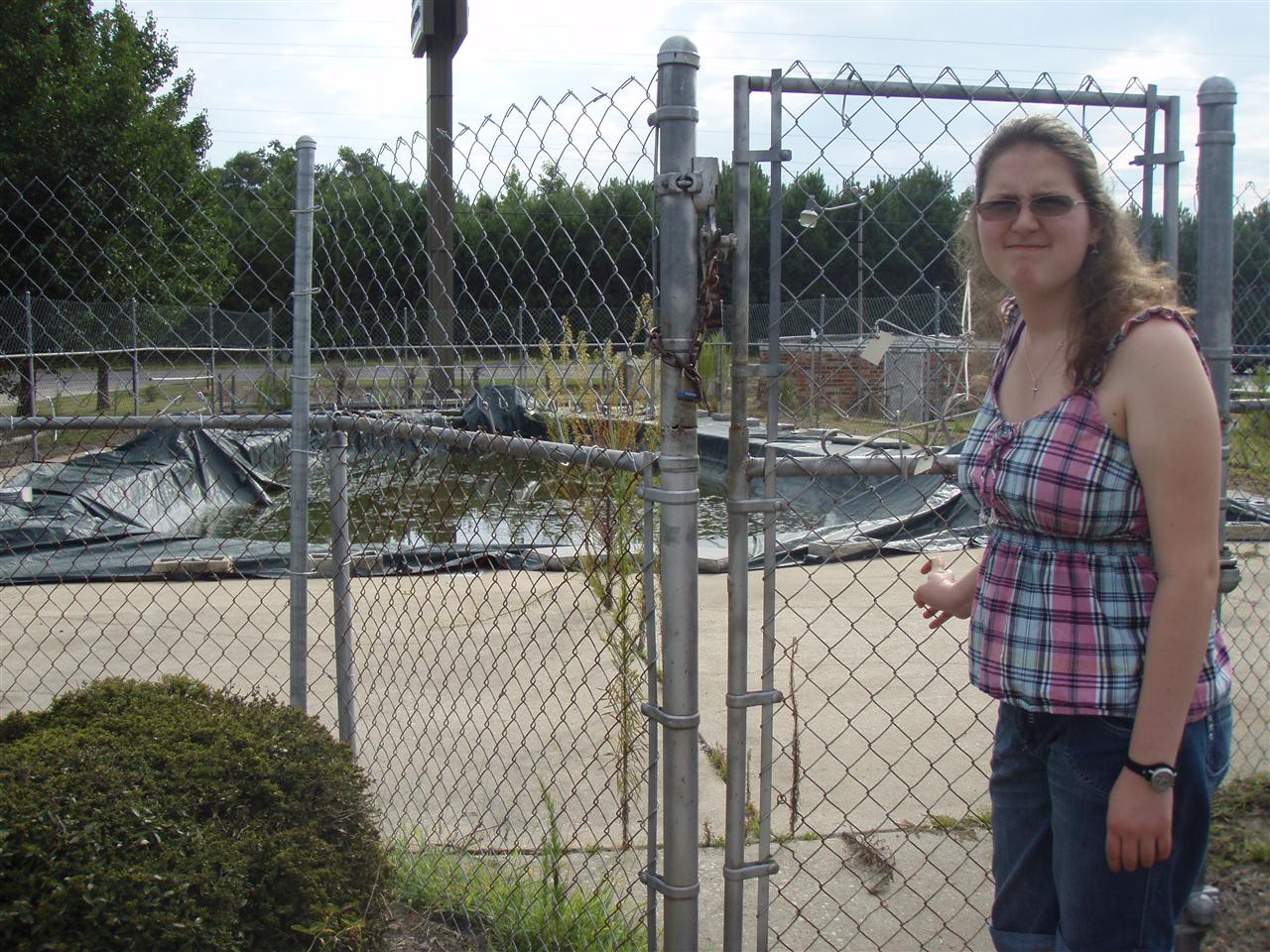 We discovered a new favorite burger joint " Hardee's" yummy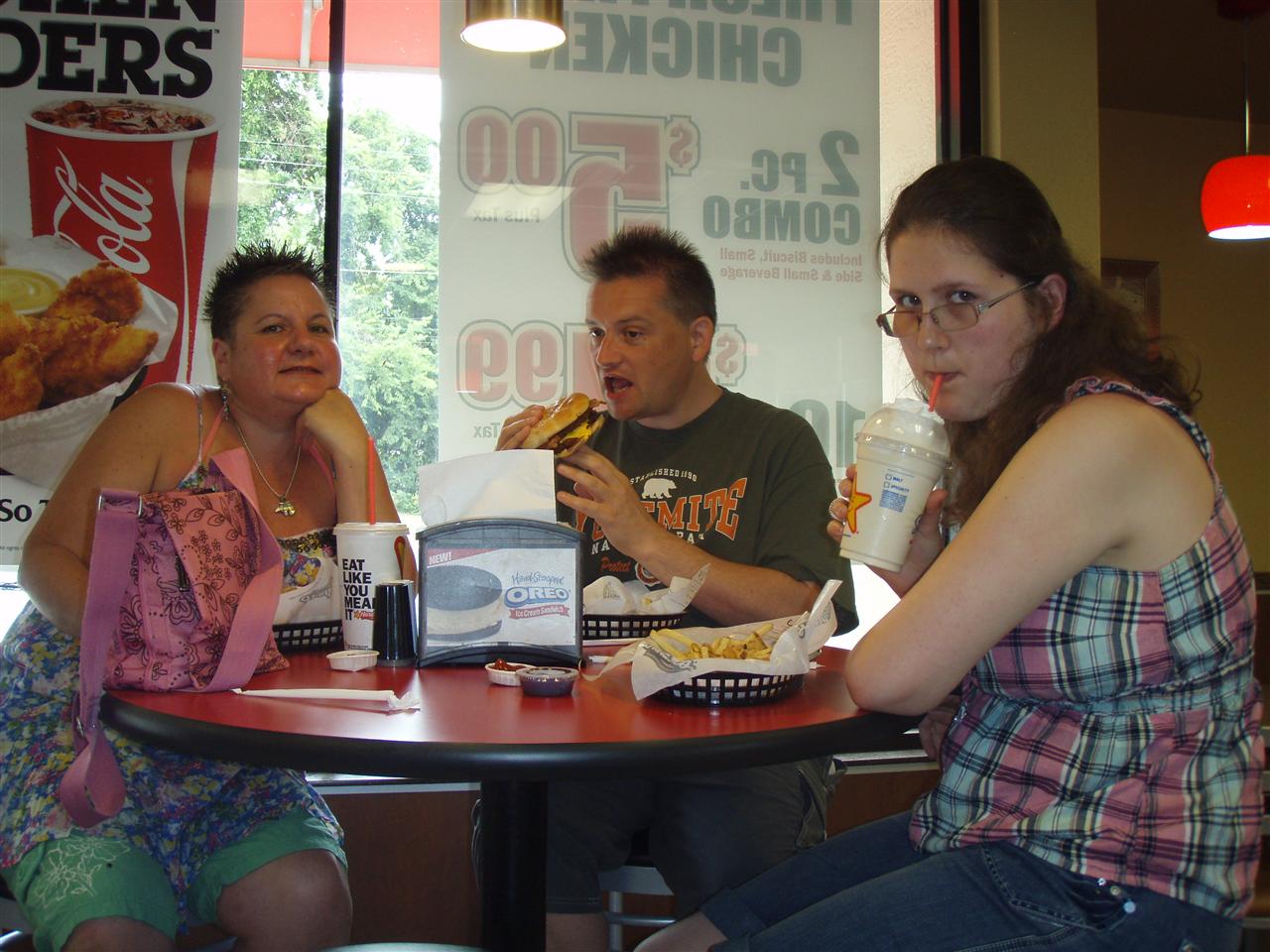 From there we went straight to the Piggly Wiggly to stock up on BBQ supplies..
Another sharp Email to trip advisor on the subject of "Dismal Swamp Resort " we were due to check into..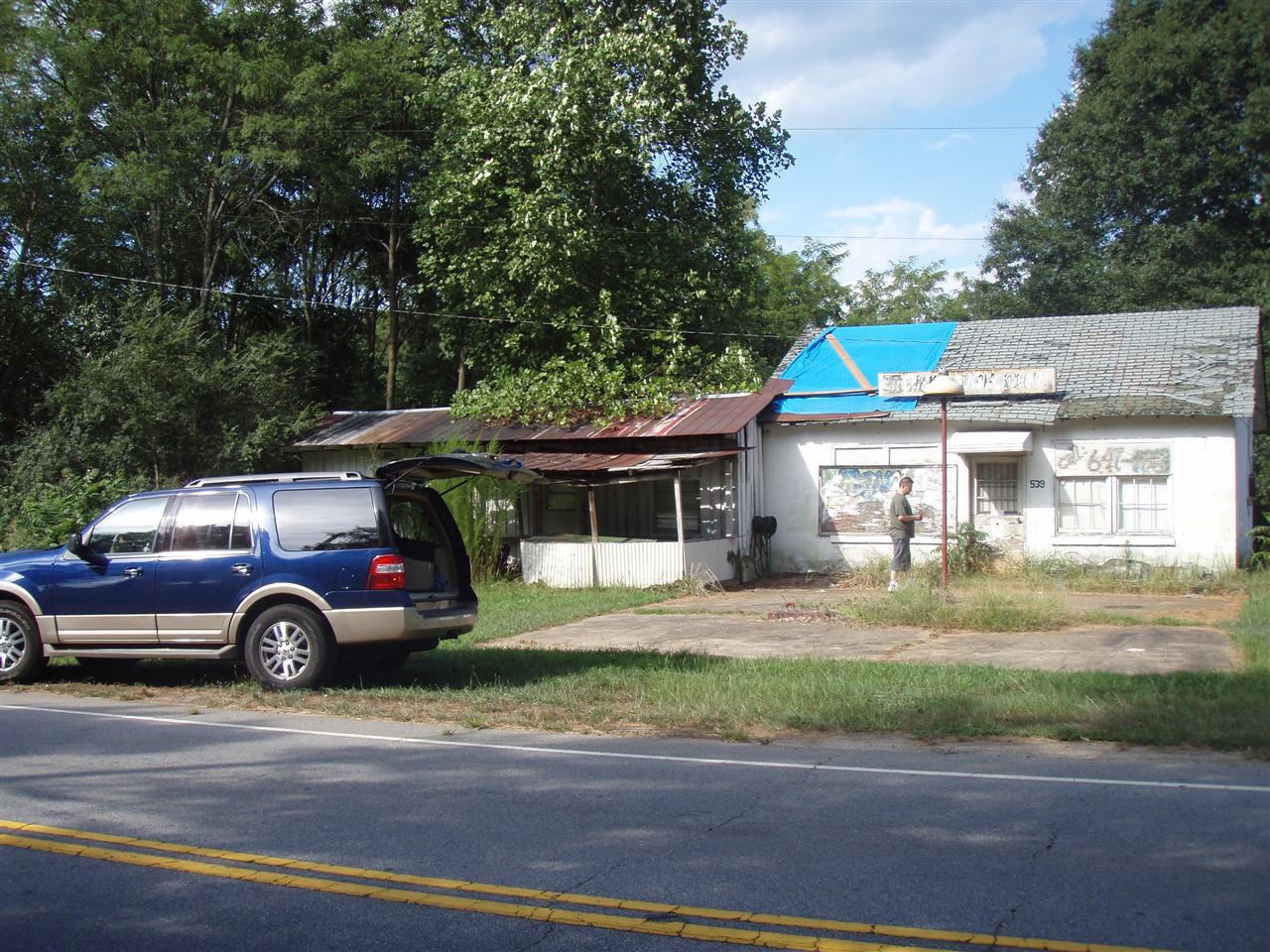 After a long journey our Thrifts Ferry Cabin at Long Creek greeted us..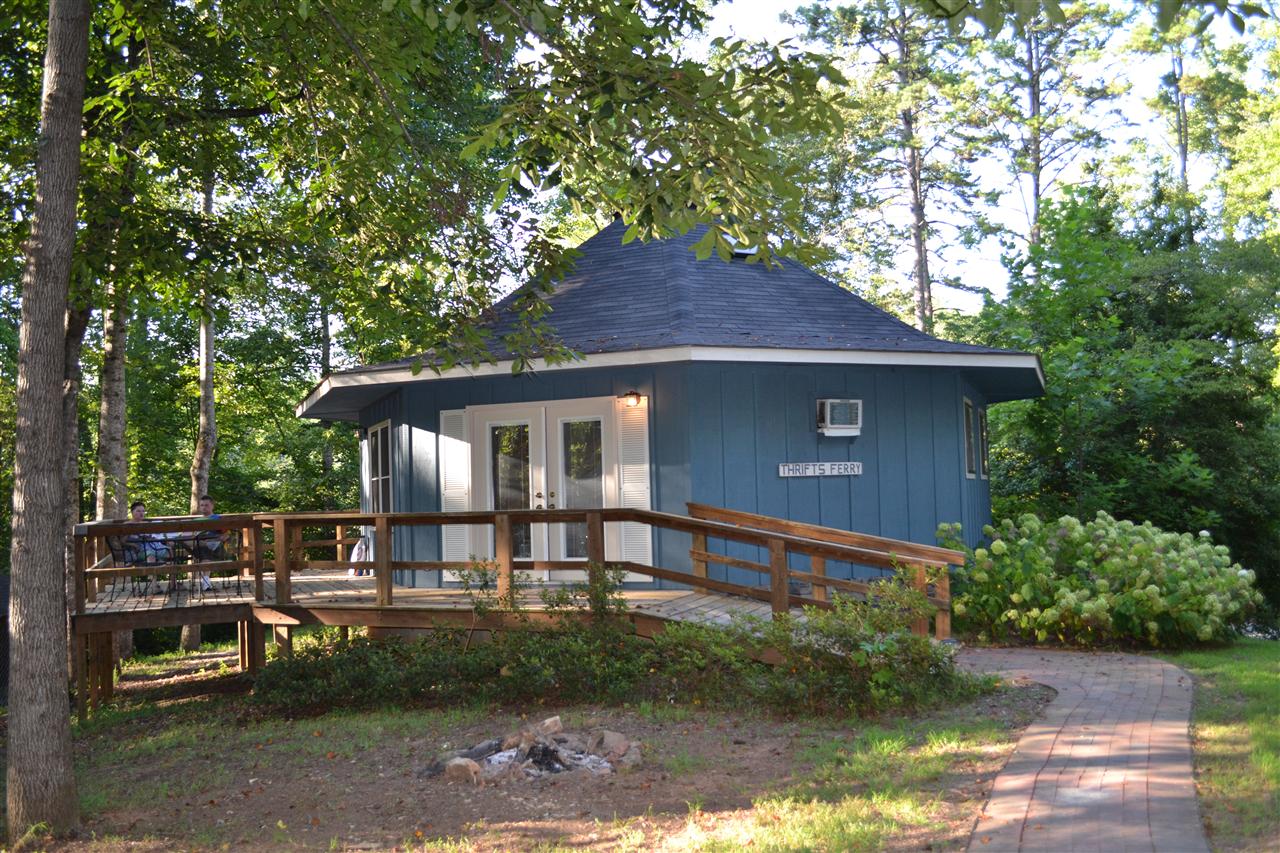 We decided to wait til now to open our anniversary cards, Thanx Min ,Mum & Dad xxx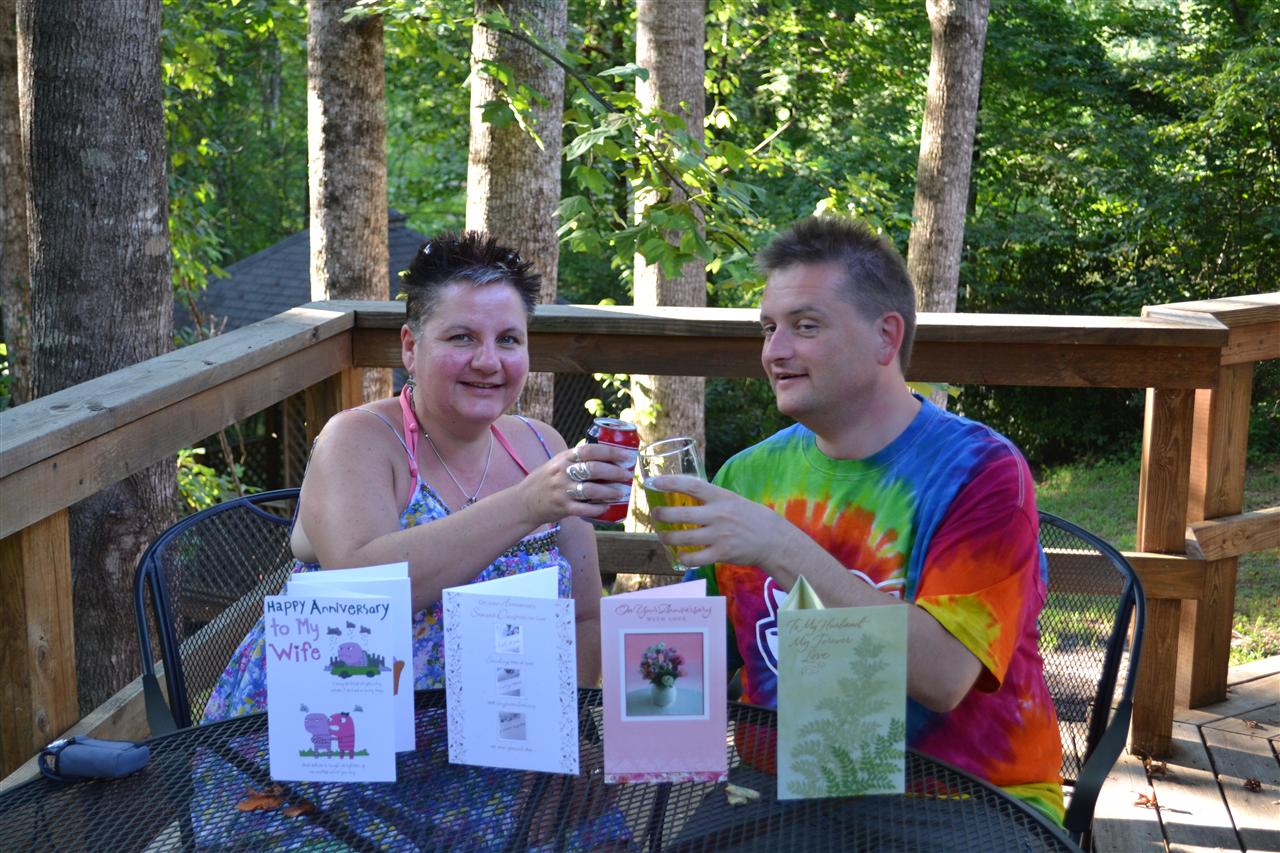 Min & Man try to make fire, could be some time b4 BBQ can be scoffed !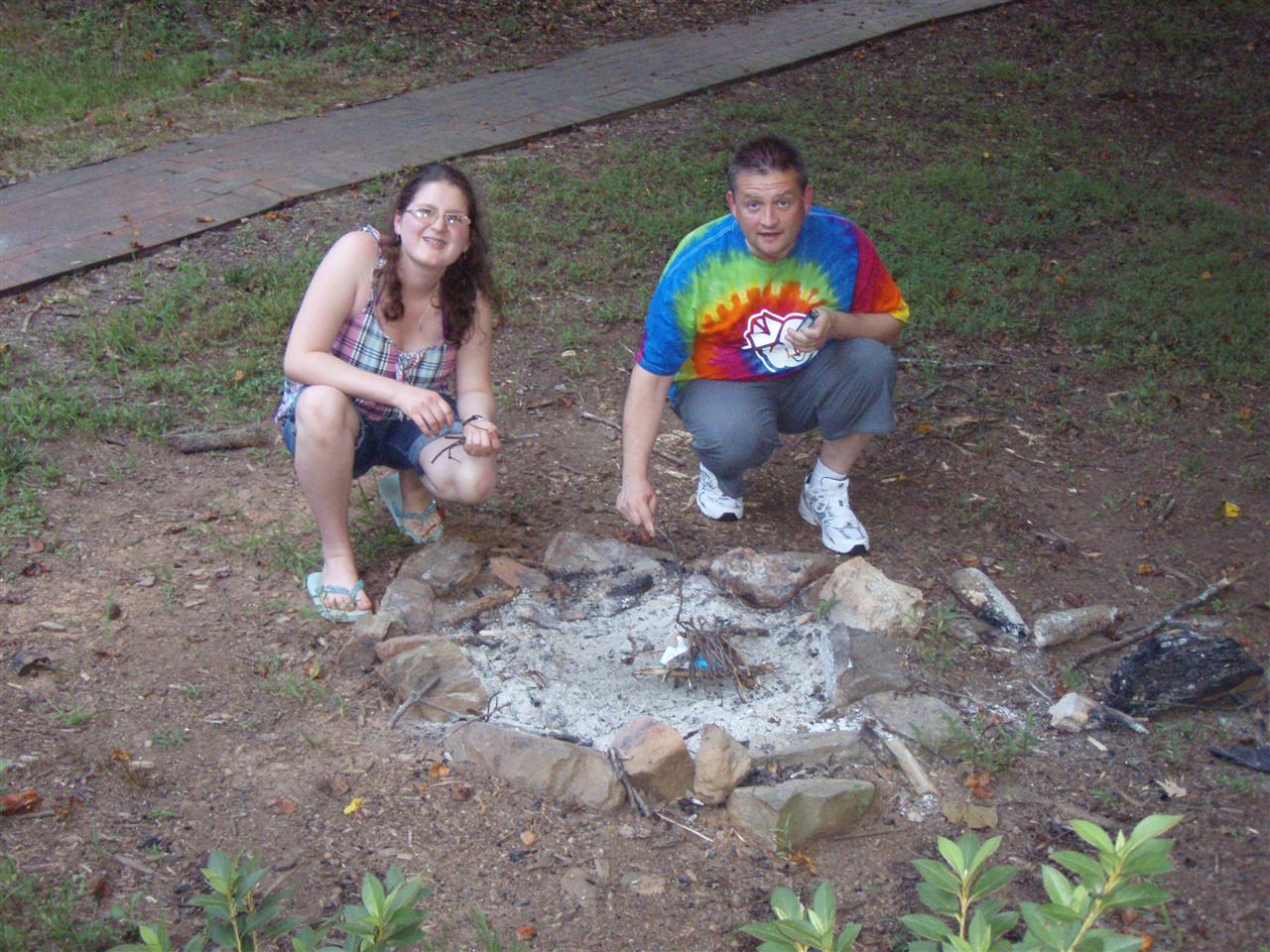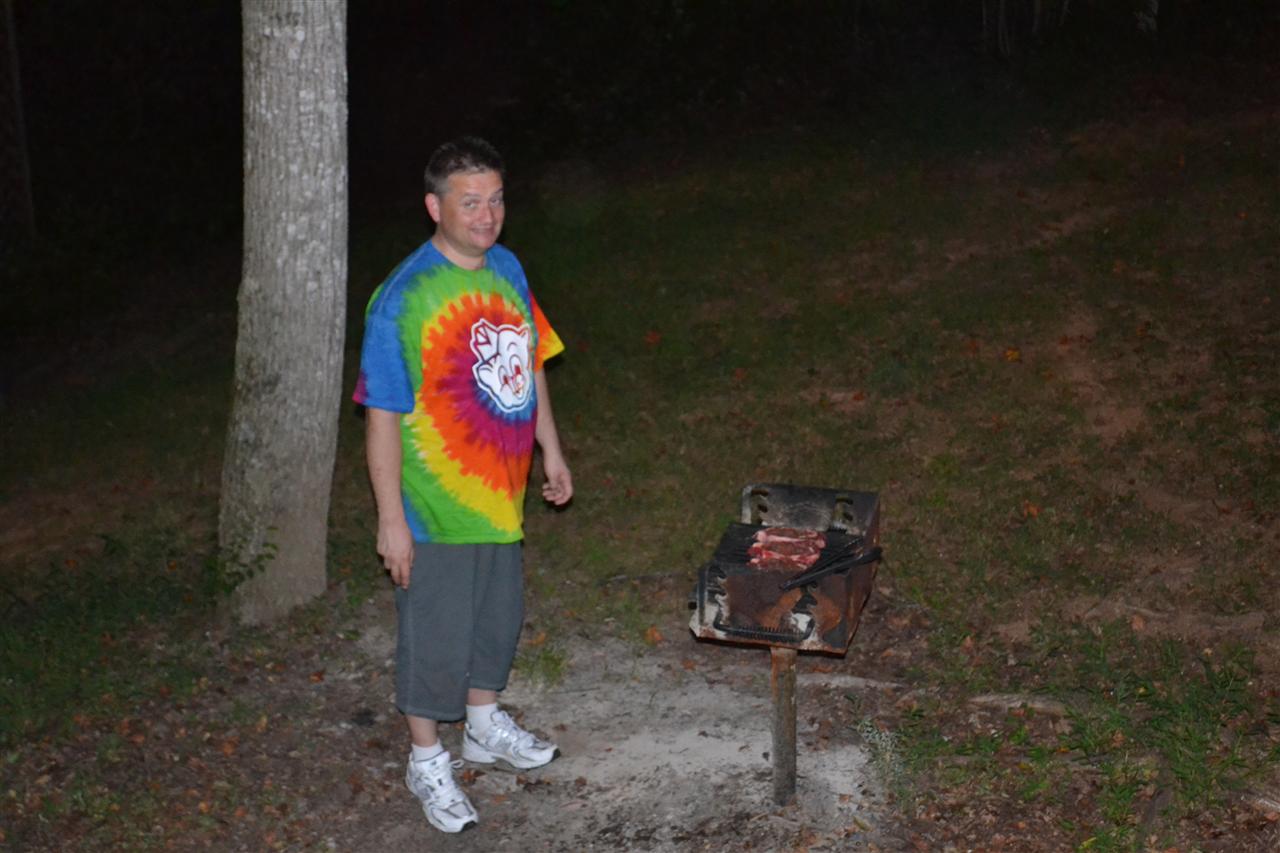 Well dear reader, Big day tomorrow..

We plan to take on the mighty rapids.

Sleep well xxxx
---
Day 6 :Bottoms up on the Chatooga ( Paddle faster I hear Banjo's ).. (Sunday 29th July 2012 )
Day 7 :Cheerio Chatooga..Hi Fiddlers Roost.. (Monday 30th July 2012 )
Day 8 :Tubing on New River.. (Tuesday 31st July 2012 )
Day 9 :To Niagara , a nice curry & Ians cave of the Winds ! (Wednesday 1st August 2012 )
Day 10 :We Walked to Canada ( and back ) TWICE.. (Thursday 2nd August 2012 )
Day 11 :Drivin' Miss Hollie (Friday 3rd August 2012 )
Day 12 :Washington Mountain & an alpine roller coaster.. (Saturday 4th August 2012 )
Day 13 :Scooby doo does Lubec maine (Sunday 5th August 2012 )
Day 14 :You did that on Porpoise .. (Monday 6th August 2012 )
Day 15 :Rockin' around the cape.. (Tuesday 7th August 2012 )
Day 16 :Spooky Salem.. (Wednesday 8th August 2012 )
Day 17 :Where is my cup of tea?.. (Thursday 9th August 2012 )
Day 18 :Steam train antics! ... (Friday 10th August 2012 )
Day 19 :The bears go to Bear Mountain & up The Empire State.. (Saturday 11th August 2012 )
Day 20 :A very long wait for Lady Liberty.. (Sunday 12th August 2012 )
Day 21 :Goodbye USA : ( (Monday 13th August 2012 )