Holiday USA 2012

Show all days on one page (a long download!)
Day 1 :Up, up and away (Tuesday 24th July 2012 )
Day 2 :Our Nations Capital.. (Wednesday 25th July 2012 )

( a Journey from West Laurel to Cape Charles )

After packing up we set off towards Cape Charles, We stopped at The Acme supermarket to stock up on road trip essentials and filled our cooler.
We spotted a number of antique malls enroute , the quest for expired licence plates continues. I have been reliably informed that these are now handed back to the American equivalent of the DVLC, I expect to struggle as I need a LOT this yr.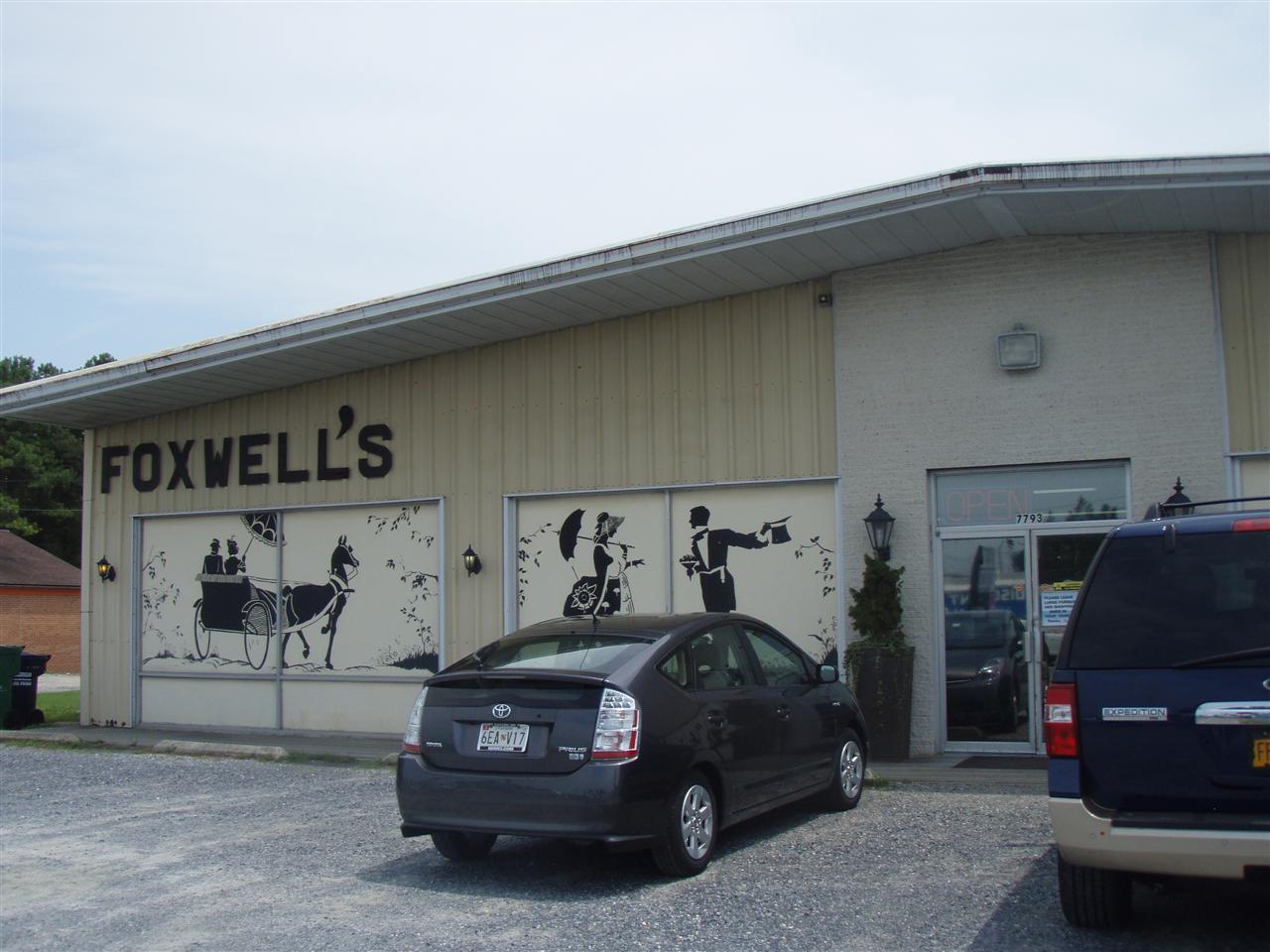 Lunch at The Greek & Italian Family Pizza Palace , Gave Ian an opportunity to try out his gluttony skills..As u would expect " One nil " to Ian.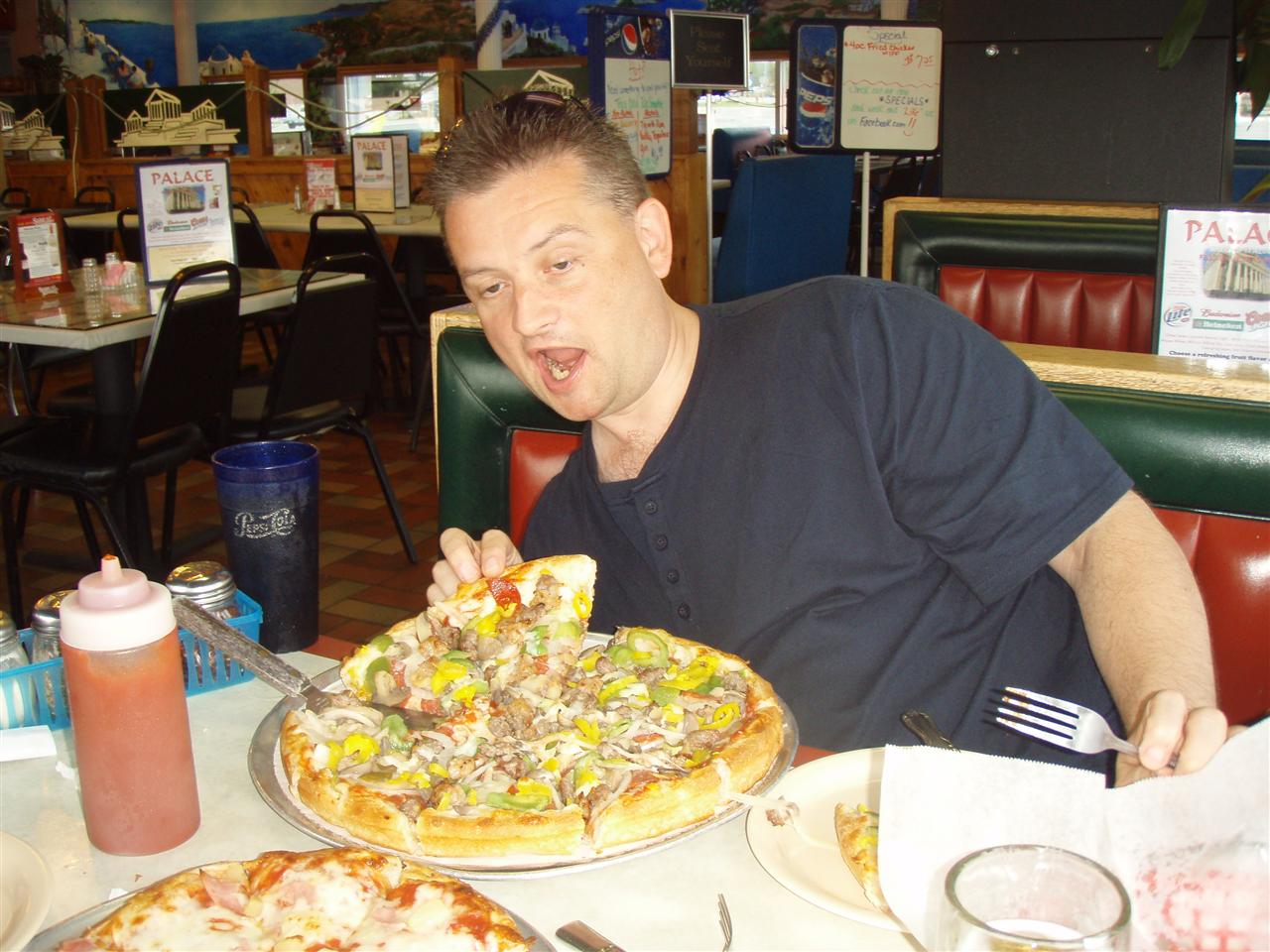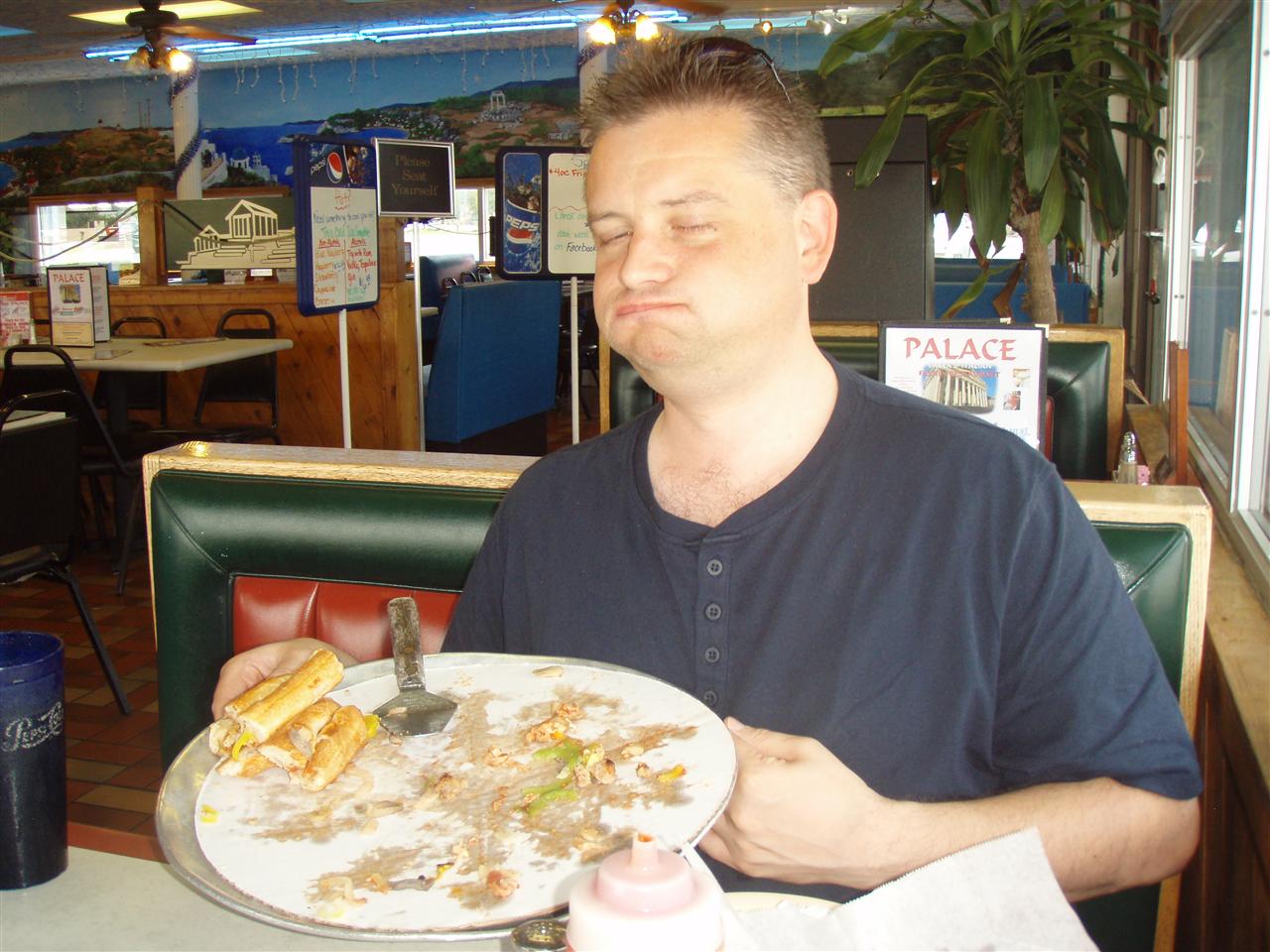 Hollie & I were much more civilized : )
We left Maryland & entered Virginia.
Virginia has a slightly more derelict feel to it.
Ian plans to email trip advisor as he feels they slightly oversold the 5 star luxury of our guest house!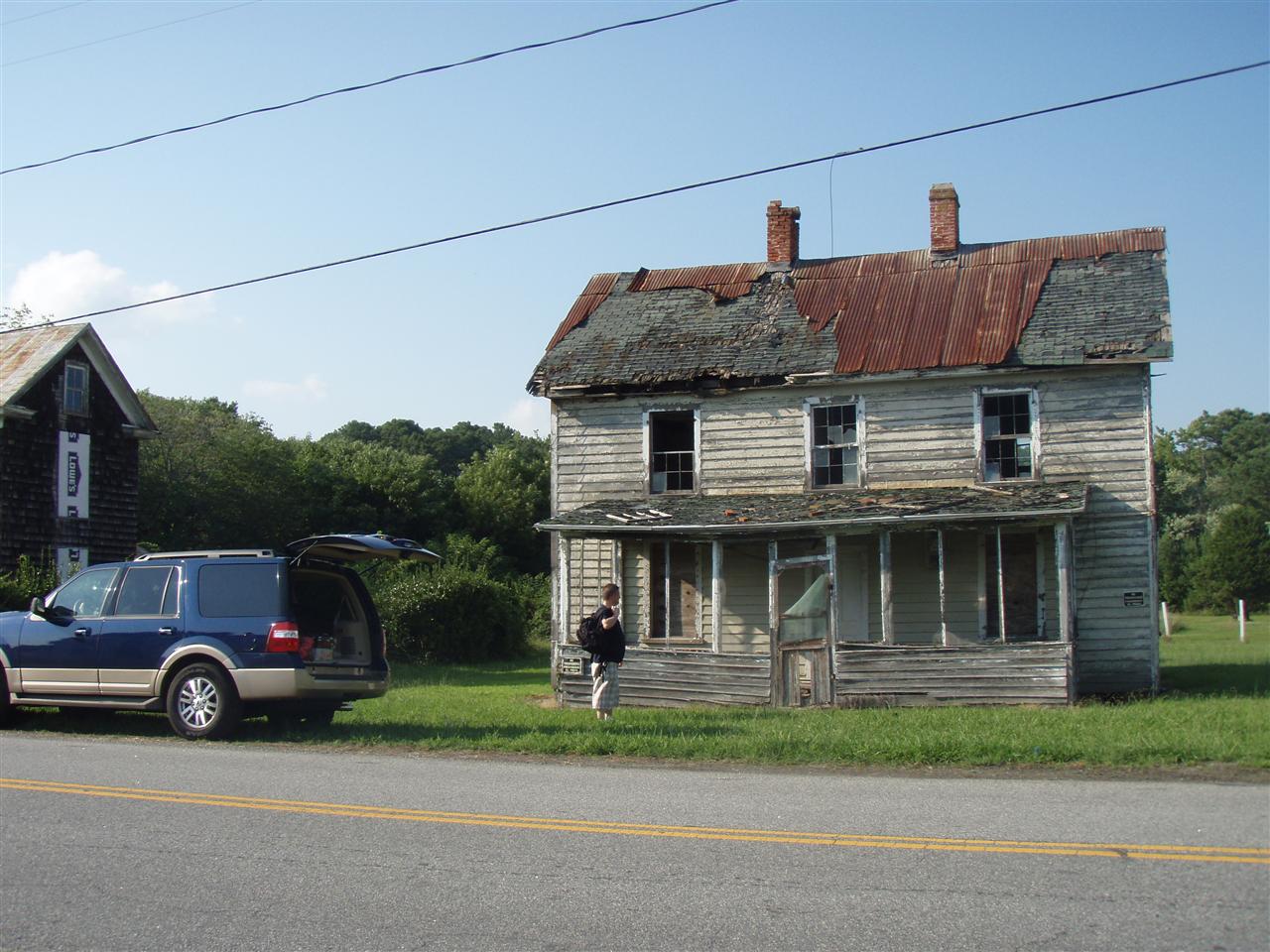 Much to Hollies delight they have dedicated not only a road, but also an entire Baptist Church to her.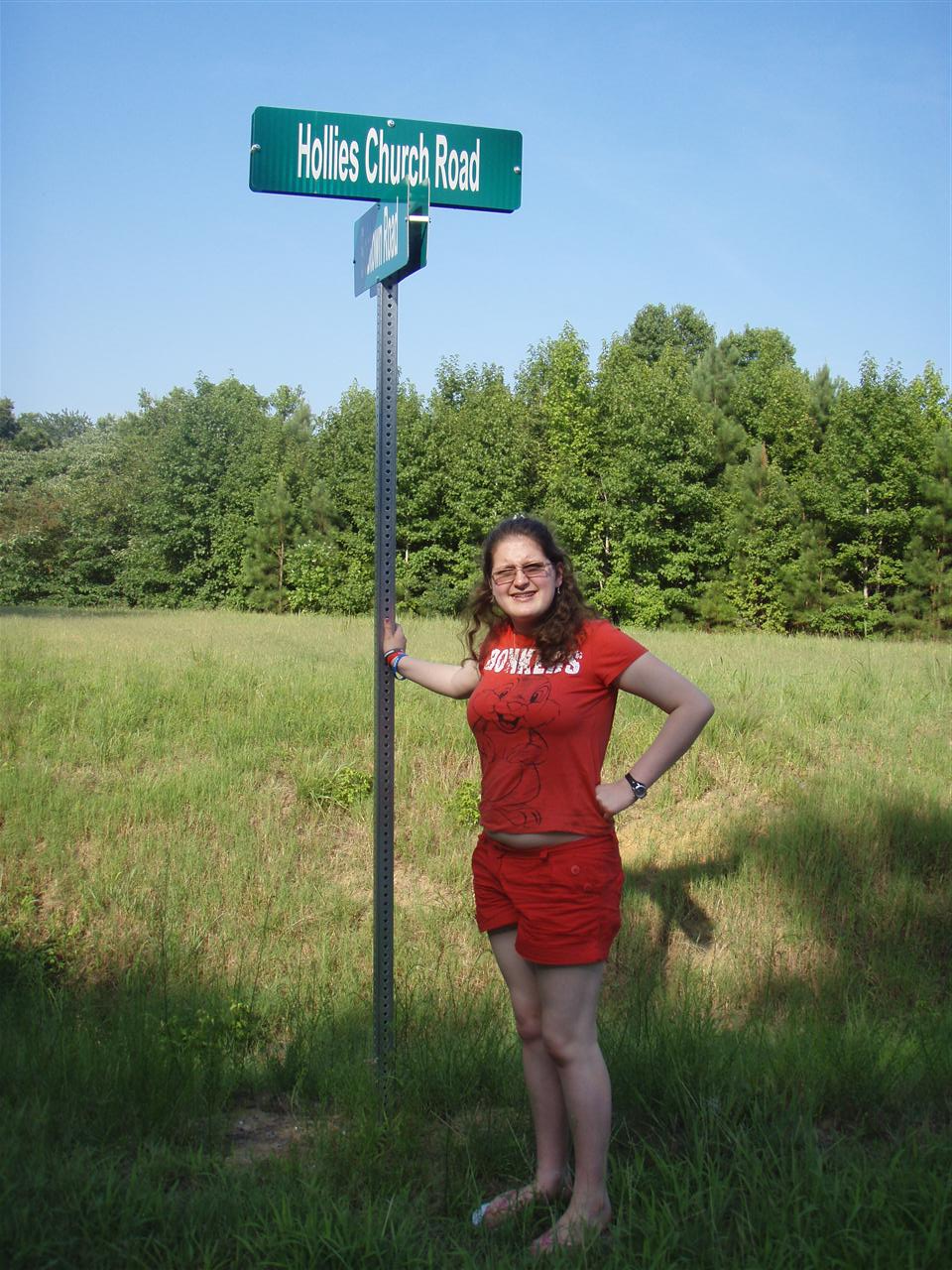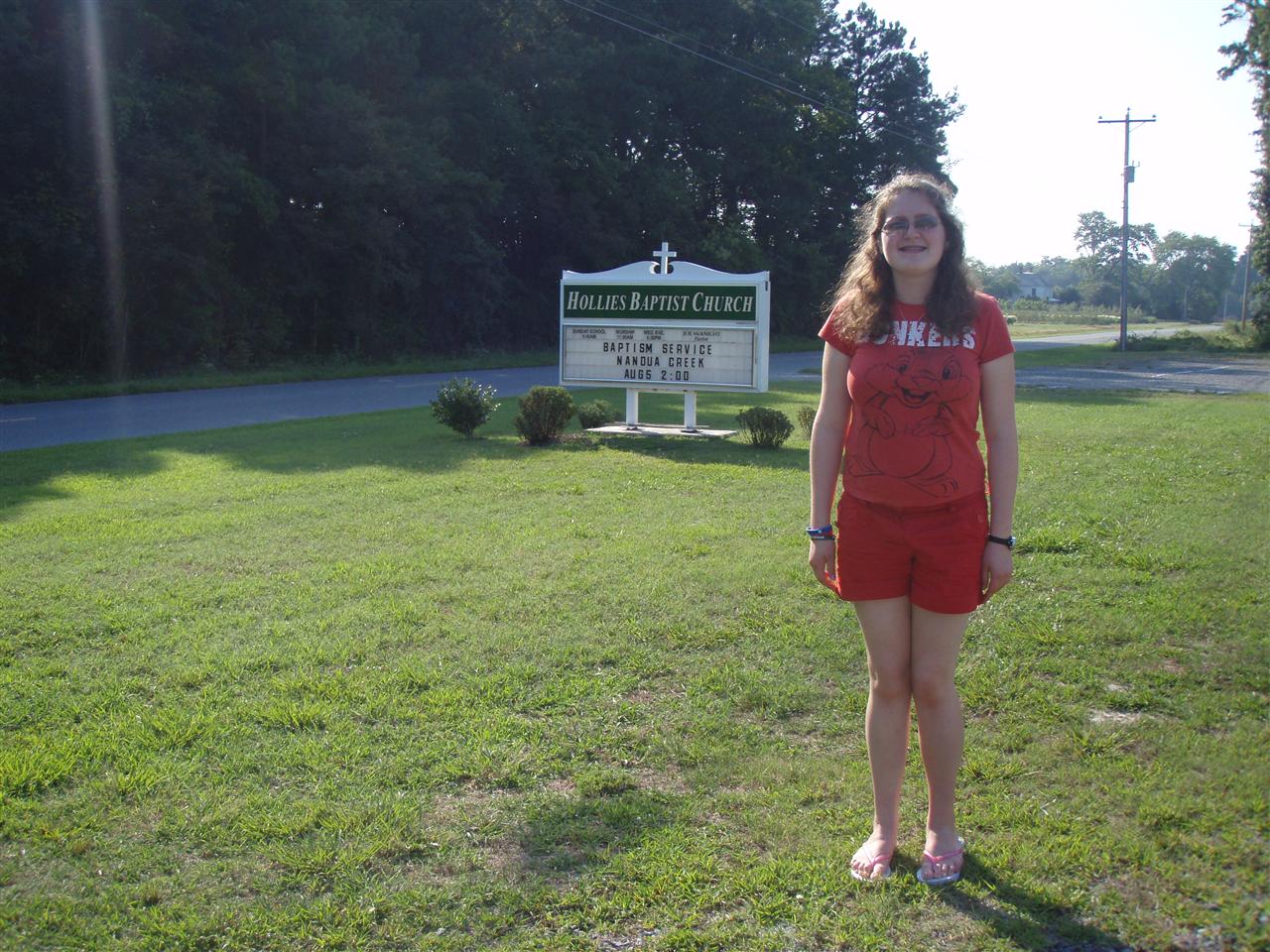 Bob Rittenhouse's Motor Inn turned out to be much more to our liking. Bob himself ( Or whats left of him, as he likes to remind you .) Is clearly older than dirt & a wonderful host, he beat us to our room & "fixed" the table lamp b4 our very eyes ( We think he just plugged it in ).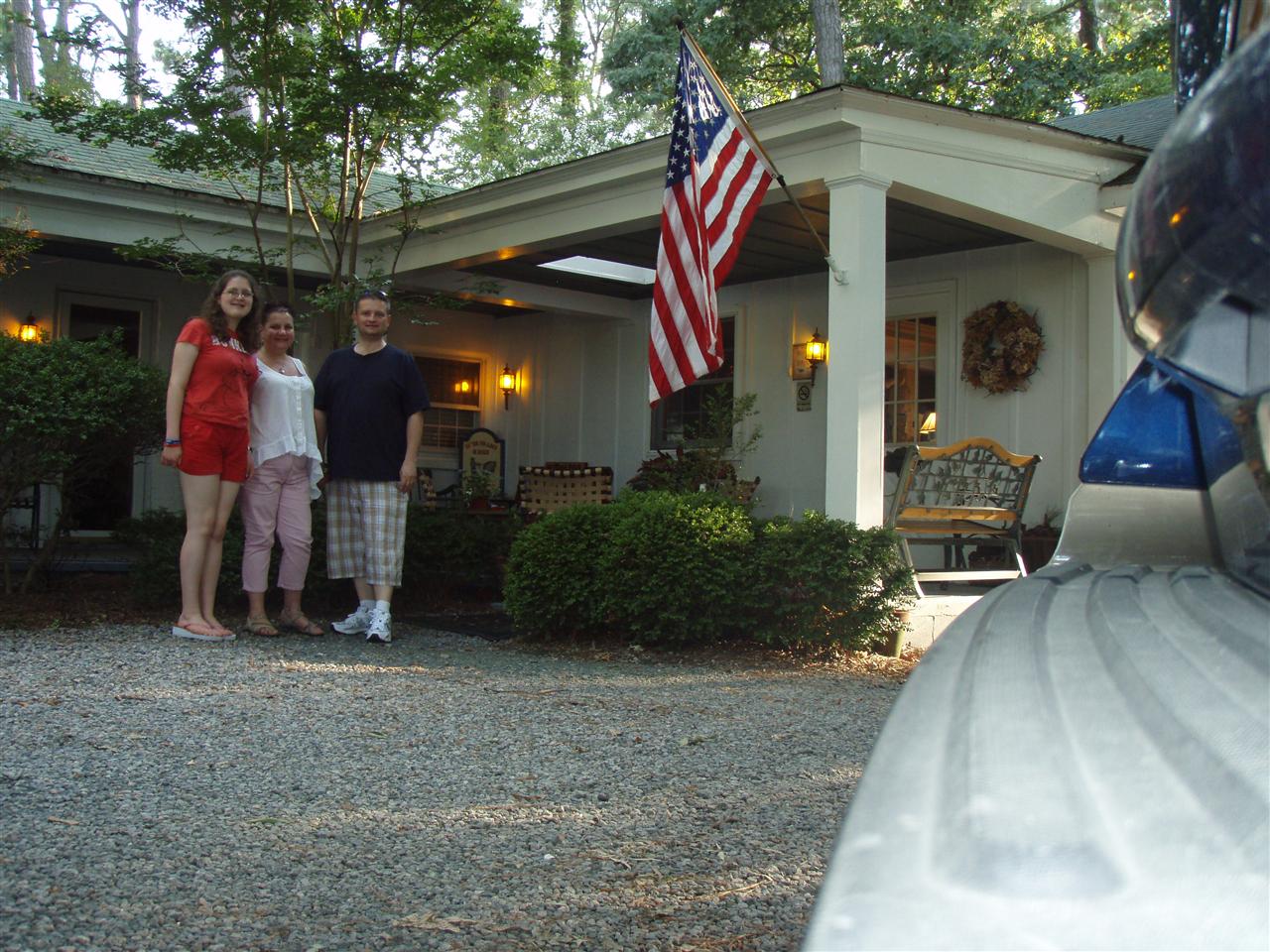 We headed for the amazing Cape Charles beach & watched the sun set.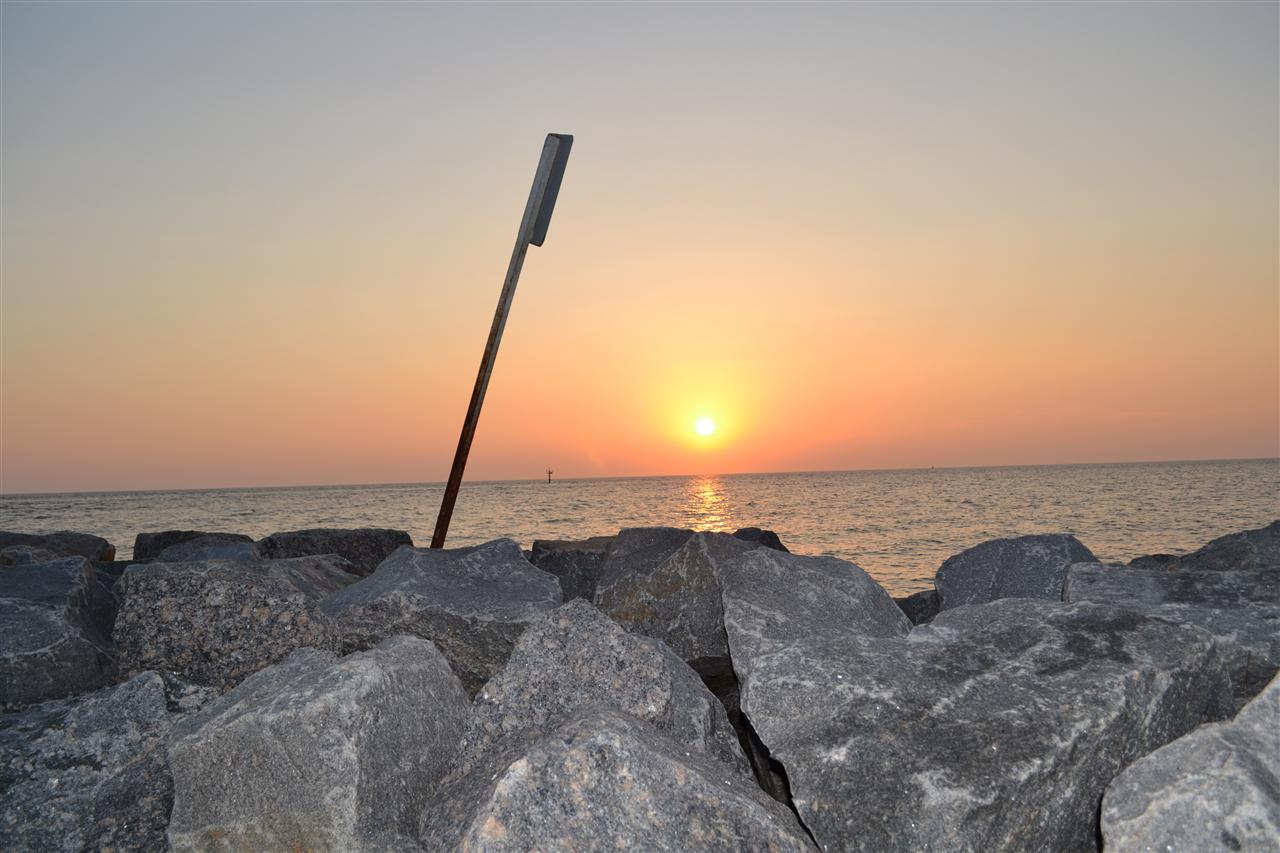 People wind surfed & flew kites as Min & I paddled in the balmy waters.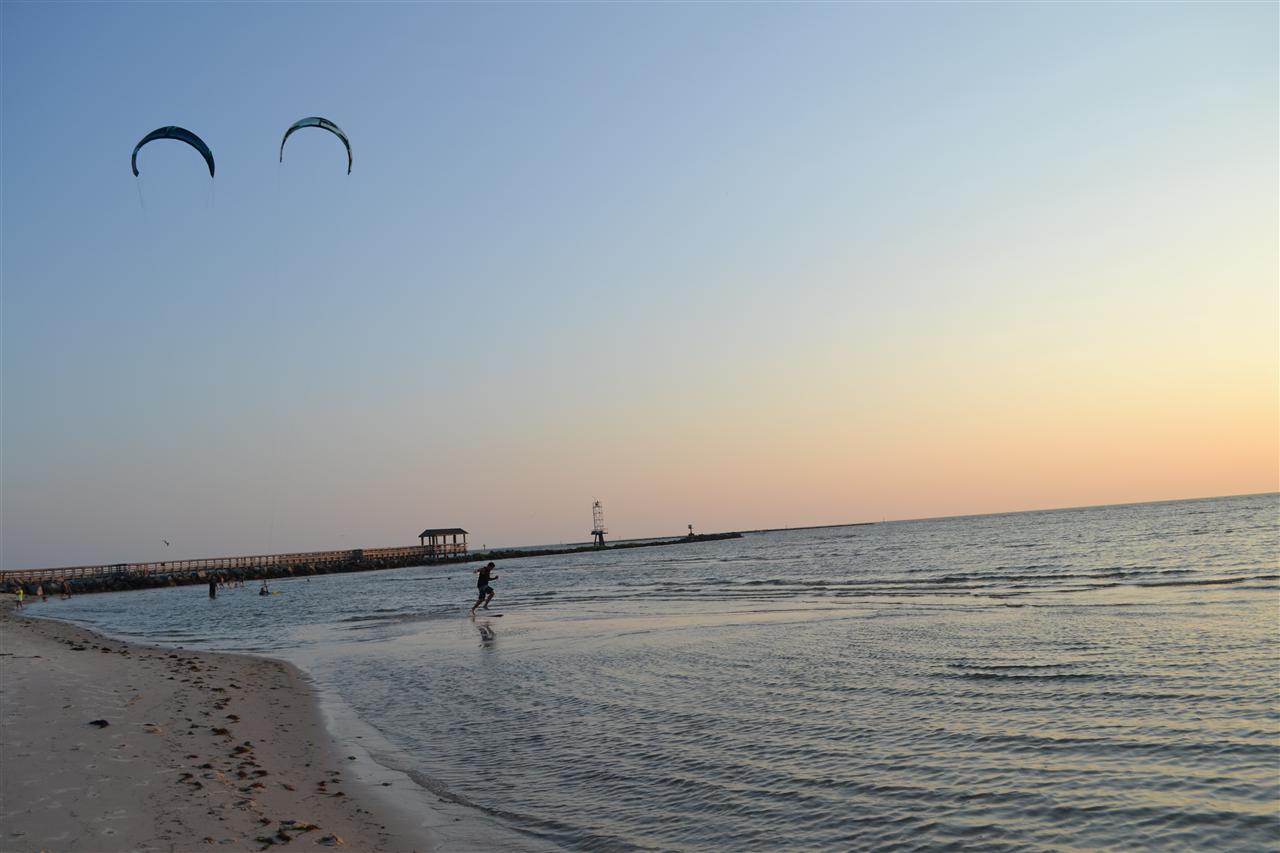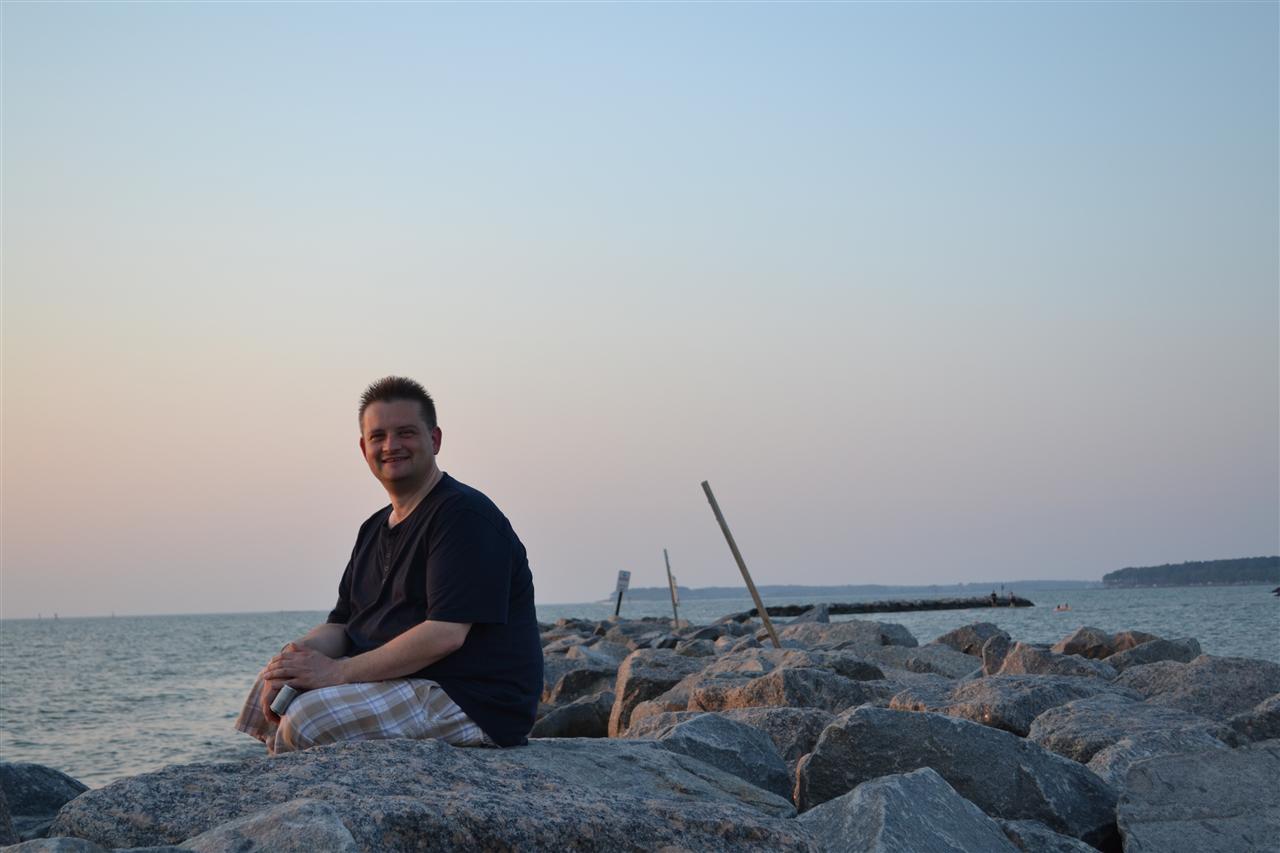 A very light dinner in Kelly's gingernut pub as recommended by ole Bob ( Or whats left of him )..

Wonderful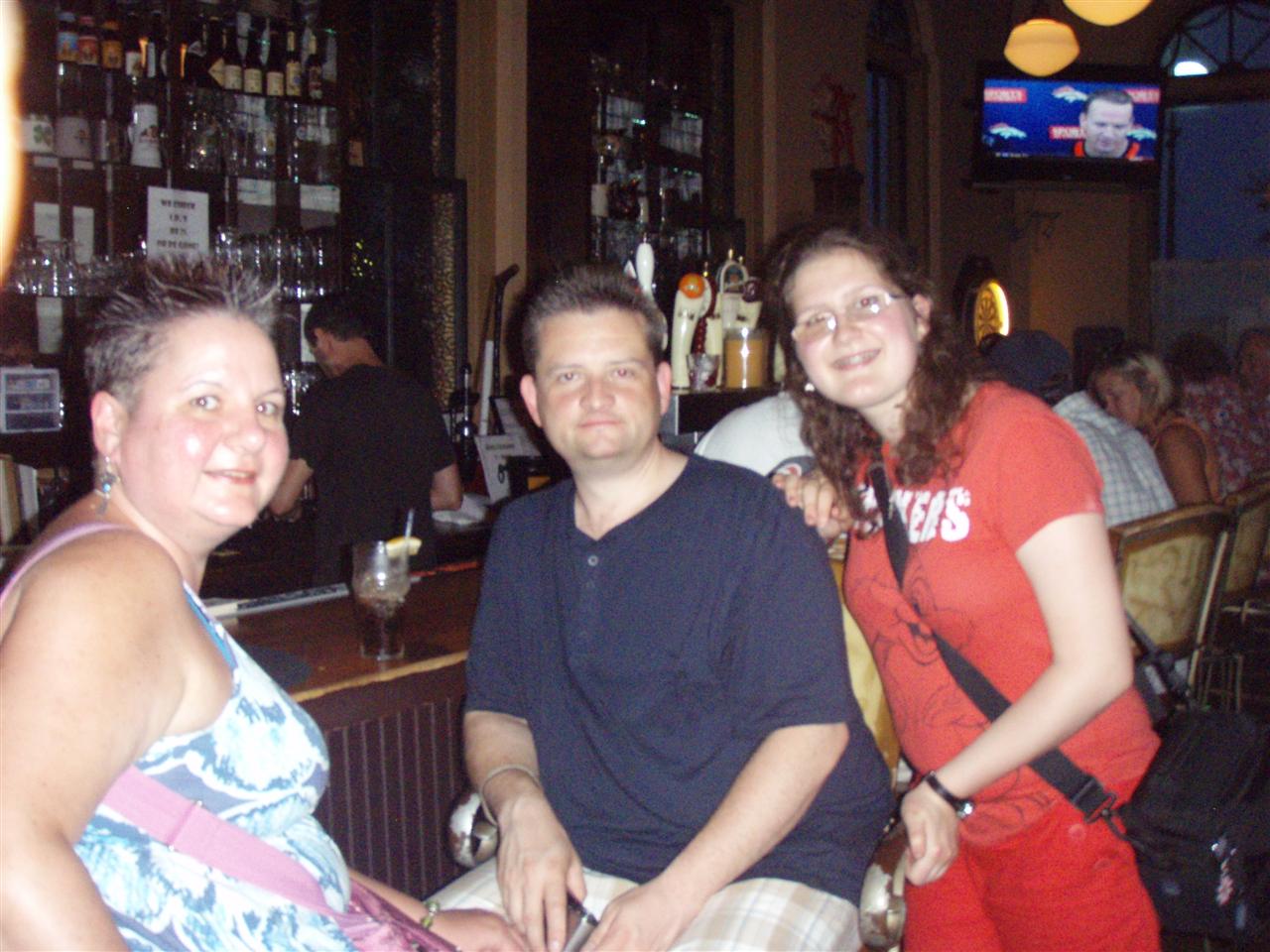 Goodnight reader

( Or whats left of you )

xxxxxxxx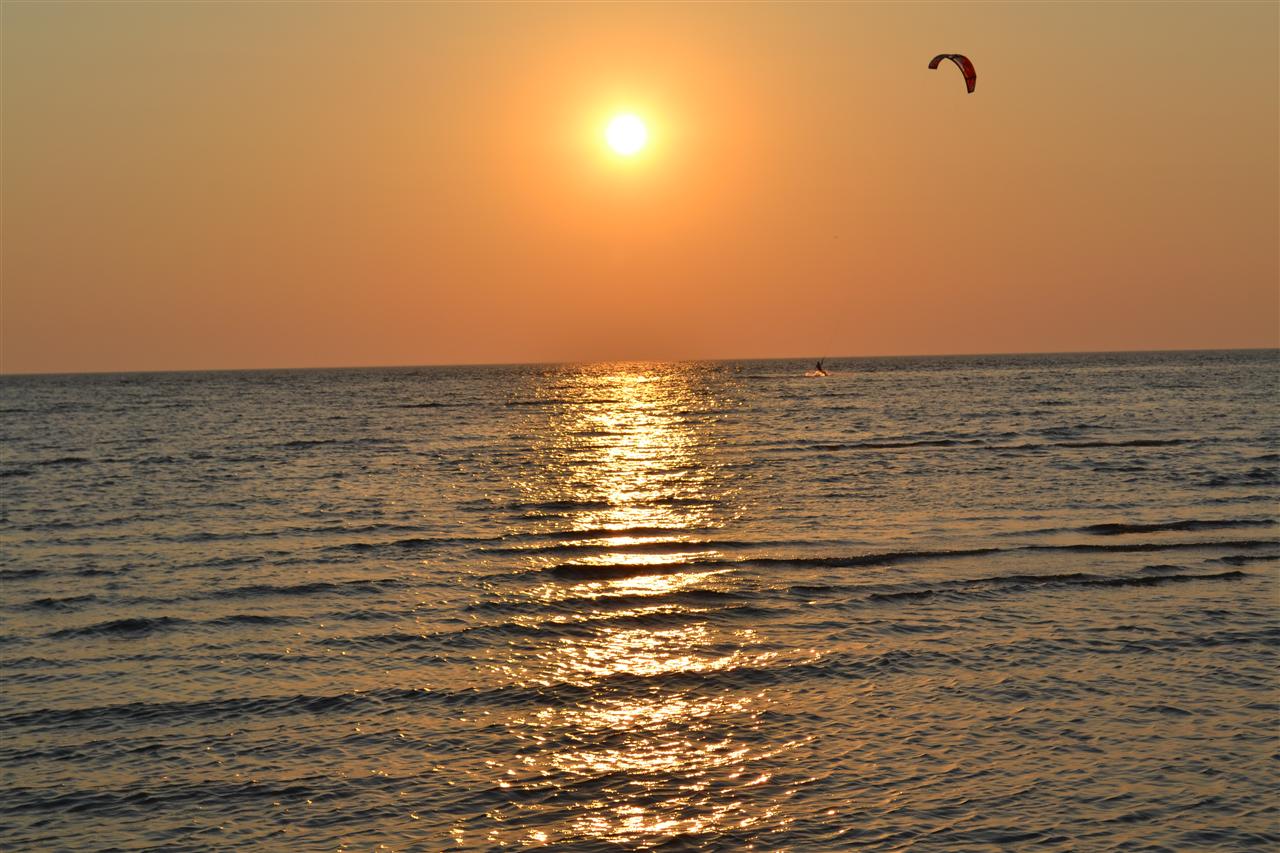 ---
Day 4 :Goodbye Bob ( Or whats left of him ) Hello Chesapeake bay.. (Friday 27th July 2012 )
Day 5 :Happy Anniversary Mr & Mrs Veck.. (Saturday 28th July 2012 )
Day 6 :Bottoms up on the Chatooga ( Paddle faster I hear Banjo's ).. (Sunday 29th July 2012 )
Day 7 :Cheerio Chatooga..Hi Fiddlers Roost.. (Monday 30th July 2012 )
Day 8 :Tubing on New River.. (Tuesday 31st July 2012 )
Day 9 :To Niagara , a nice curry & Ians cave of the Winds ! (Wednesday 1st August 2012 )
Day 10 :We Walked to Canada ( and back ) TWICE.. (Thursday 2nd August 2012 )
Day 11 :Drivin' Miss Hollie (Friday 3rd August 2012 )
Day 12 :Washington Mountain & an alpine roller coaster.. (Saturday 4th August 2012 )
Day 13 :Scooby doo does Lubec maine (Sunday 5th August 2012 )
Day 14 :You did that on Porpoise .. (Monday 6th August 2012 )
Day 15 :Rockin' around the cape.. (Tuesday 7th August 2012 )
Day 16 :Spooky Salem.. (Wednesday 8th August 2012 )
Day 17 :Where is my cup of tea?.. (Thursday 9th August 2012 )
Day 18 :Steam train antics! ... (Friday 10th August 2012 )
Day 19 :The bears go to Bear Mountain & up The Empire State.. (Saturday 11th August 2012 )
Day 20 :A very long wait for Lady Liberty.. (Sunday 12th August 2012 )
Day 21 :Goodbye USA : ( (Monday 13th August 2012 )