Holiday USA 2012

Show all days on one page (a long download!)
Day 1 :Up, up and away (Tuesday 24th July 2012 )
Day 2 :Our Nations Capital.. (Wednesday 25th July 2012 )
Day 3 :Laurel & Charlie.. (Thursday 26th July 2012 )
Day 4 :Goodbye Bob ( Or whats left of him ) Hello Chesapeake bay.. (Friday 27th July 2012 )
Day 5 :Happy Anniversary Mr & Mrs Veck.. (Saturday 28th July 2012 )
Day 6 :Bottoms up on the Chatooga ( Paddle faster I hear Banjo's ).. (Sunday 29th July 2012 )
Day 7 :Cheerio Chatooga..Hi Fiddlers Roost.. (Monday 30th July 2012 )
Day 8 :Tubing on New River.. (Tuesday 31st July 2012 )
Day 9 :To Niagara , a nice curry & Ians cave of the Winds ! (Wednesday 1st August 2012 )
Day 10 :We Walked to Canada ( and back ) TWICE.. (Thursday 2nd August 2012 )
Day 11 :Drivin' Miss Hollie (Friday 3rd August 2012 )
Day 12 :Washington Mountain & an alpine roller coaster.. (Saturday 4th August 2012 )
Day 13 :Scooby doo does Lubec maine (Sunday 5th August 2012 )

Well its official, in 9 years of USA travels the Inn on the Wharf " The Tides " room is officially the NOISIEST we have ever occupied. Adjoining the lush restaurant ,we had to endure the after closing, industrial pot scraping, Washing up, sweeping & locking up routine & exit via the wooden stairs inches from our window..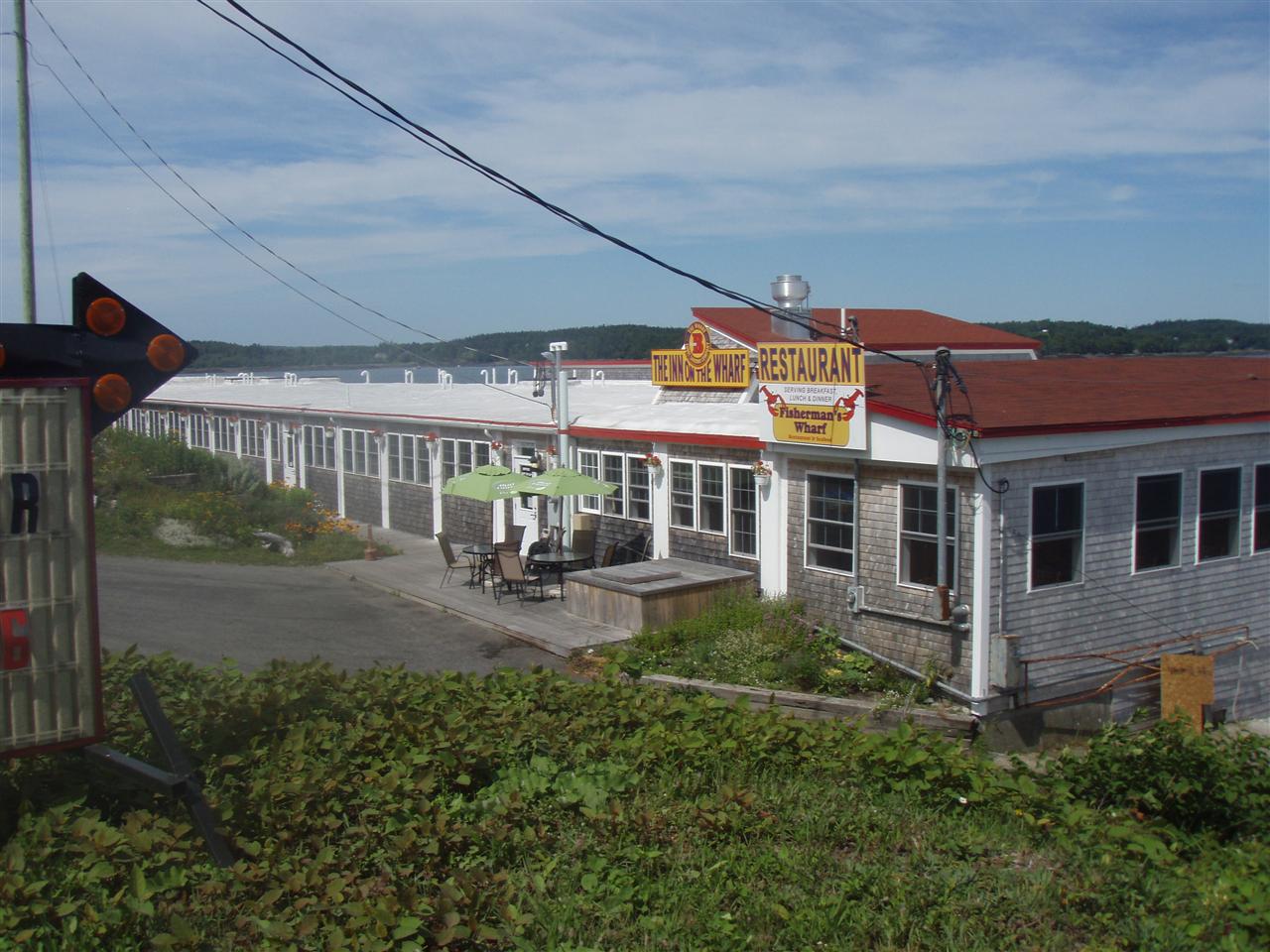 The lack of an air conditioning unit meant that Ian was bunged up & treated us to his best Symphony of grunts, snores , assorted railroad & animal noises throughout the long night.
On the dot of 6am The chef opened up shop & treated us to the coffee grinding & plate clattering sonata in glorious stereo...Followed by a screaming baby in the next door suite & get this ..A TRUCK motoring across the jetty outside our room.
After staring at the ceiling for a further hour we decided to give in & get up.
Ian & Min checked in with " Oh yes , its an absolute certainty , you will see a whale. " Whale watching tours.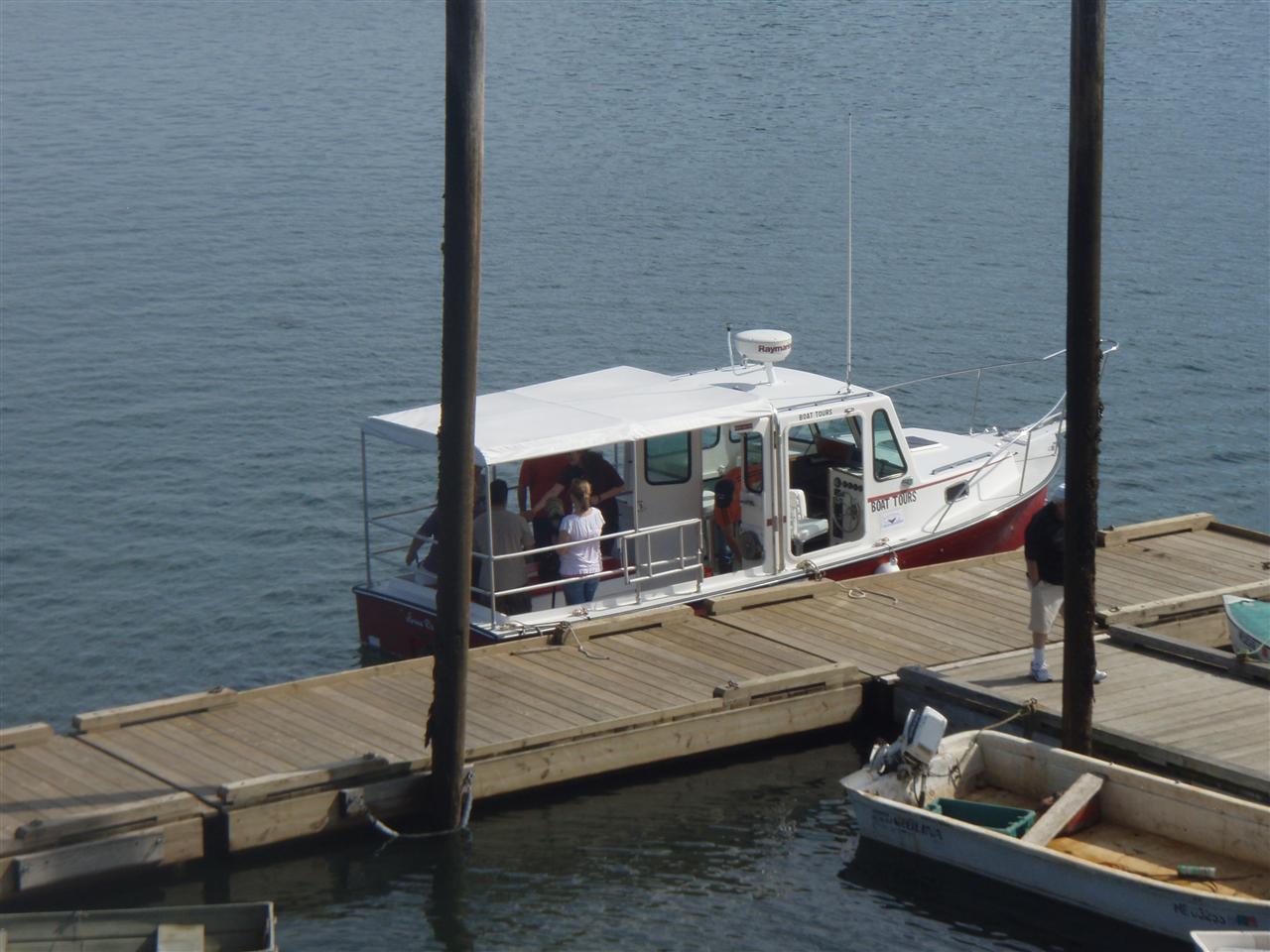 The funky little boat chugged out of the harbour with my family on board..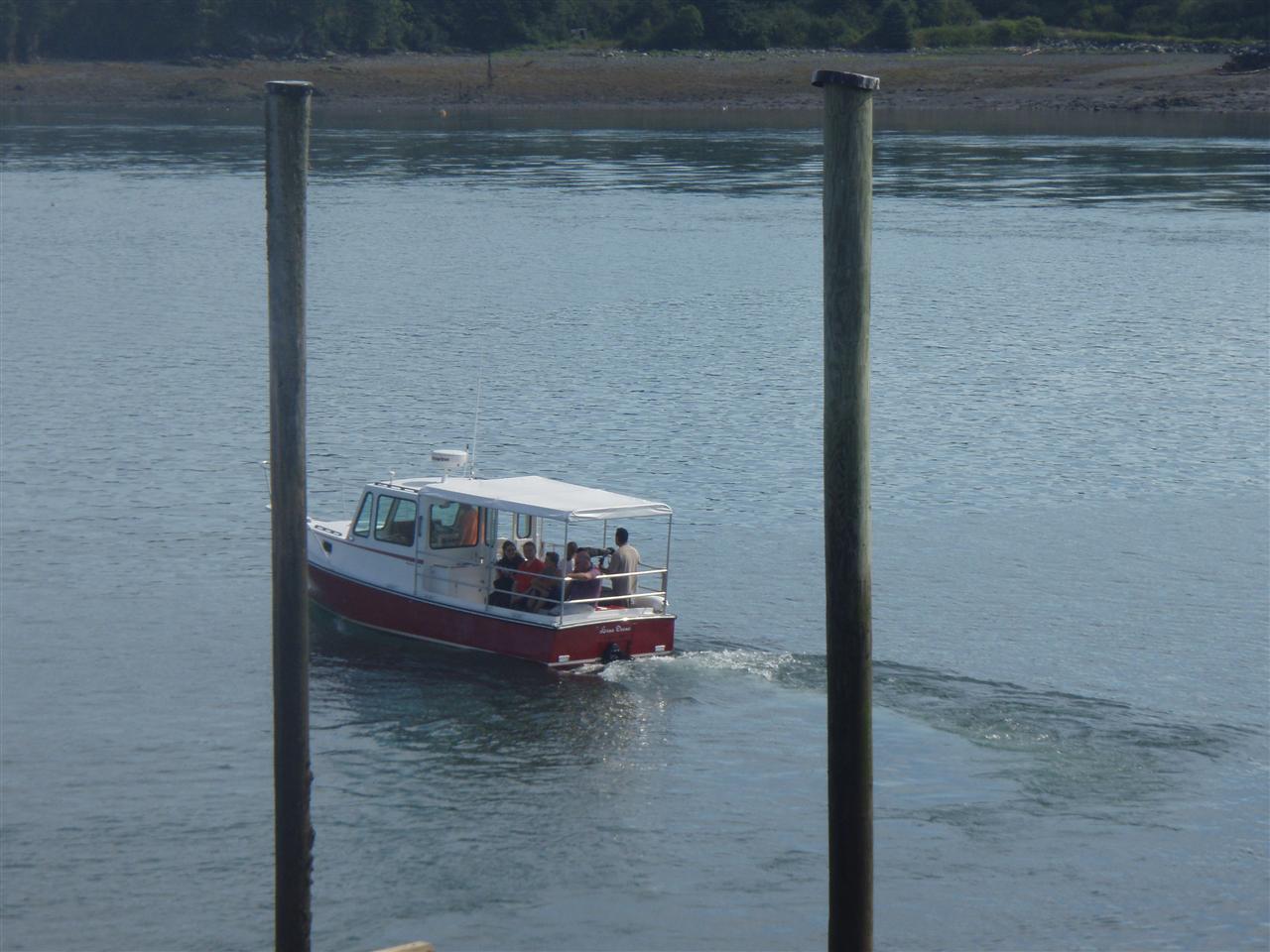 I decided to explore Lubec & 10 minutes later headed back to the car & parked it on the wharfside.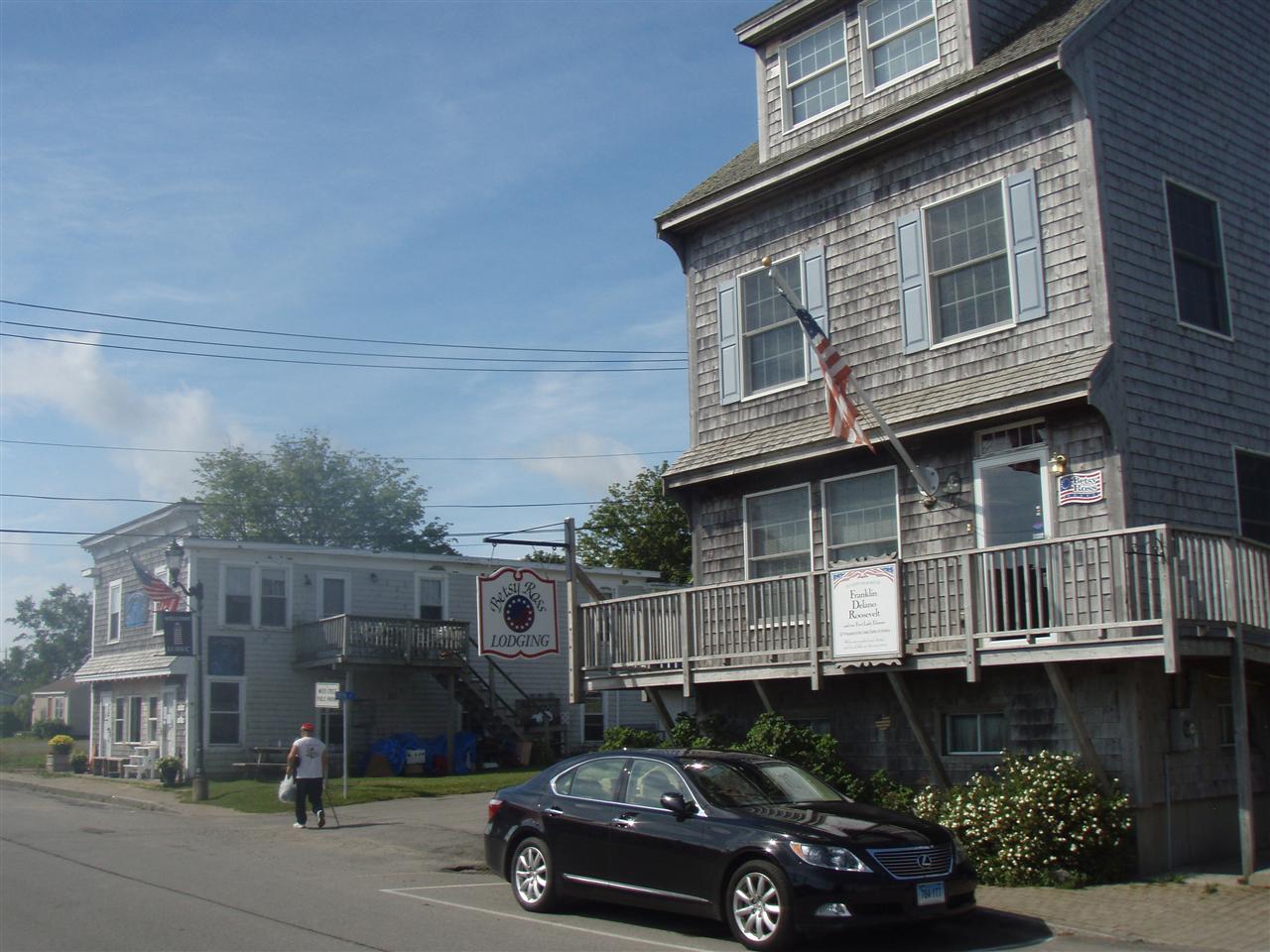 Ian & Min enjoyed the local history of Captain Ralph..Friar Tucks Rock, & Deer Island to name but a few..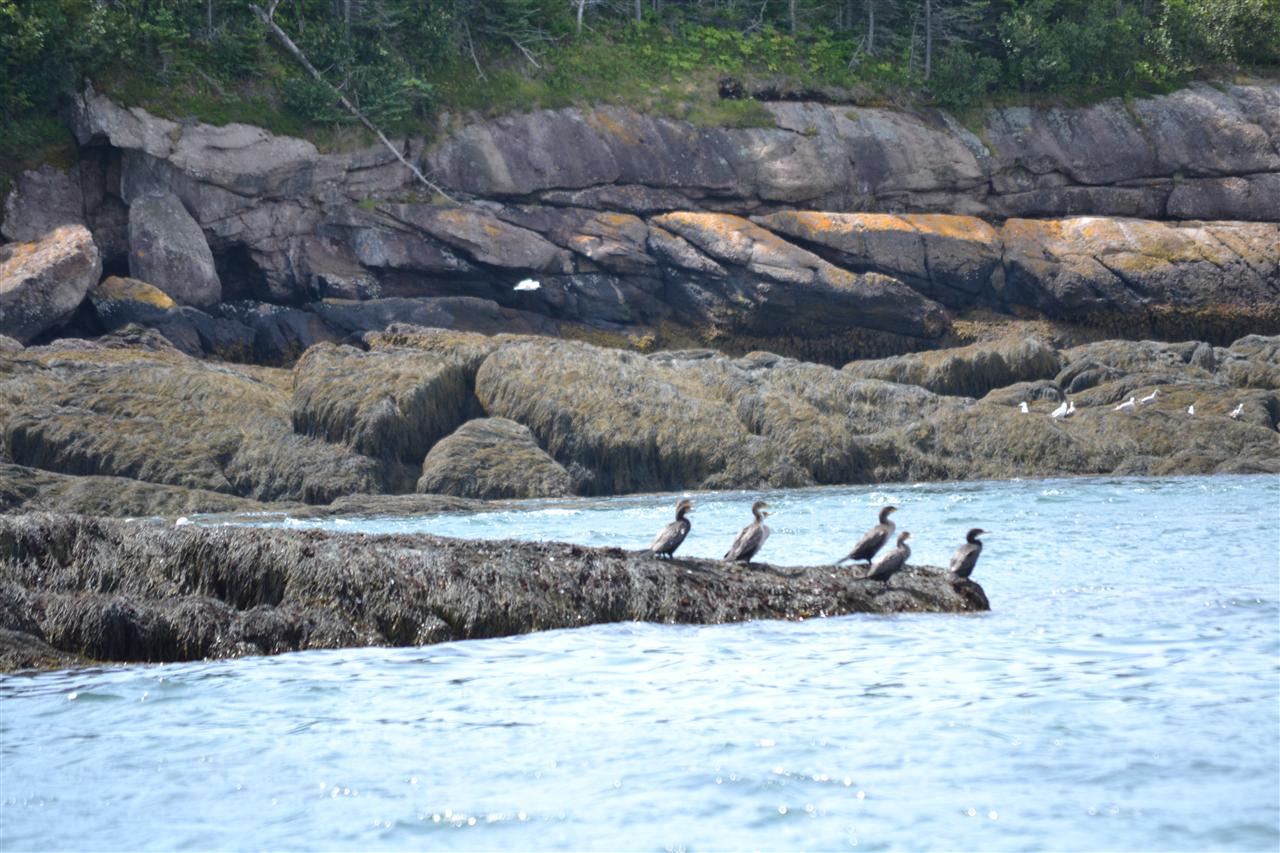 They enjoyed some rare photo opportunities with their shipmates.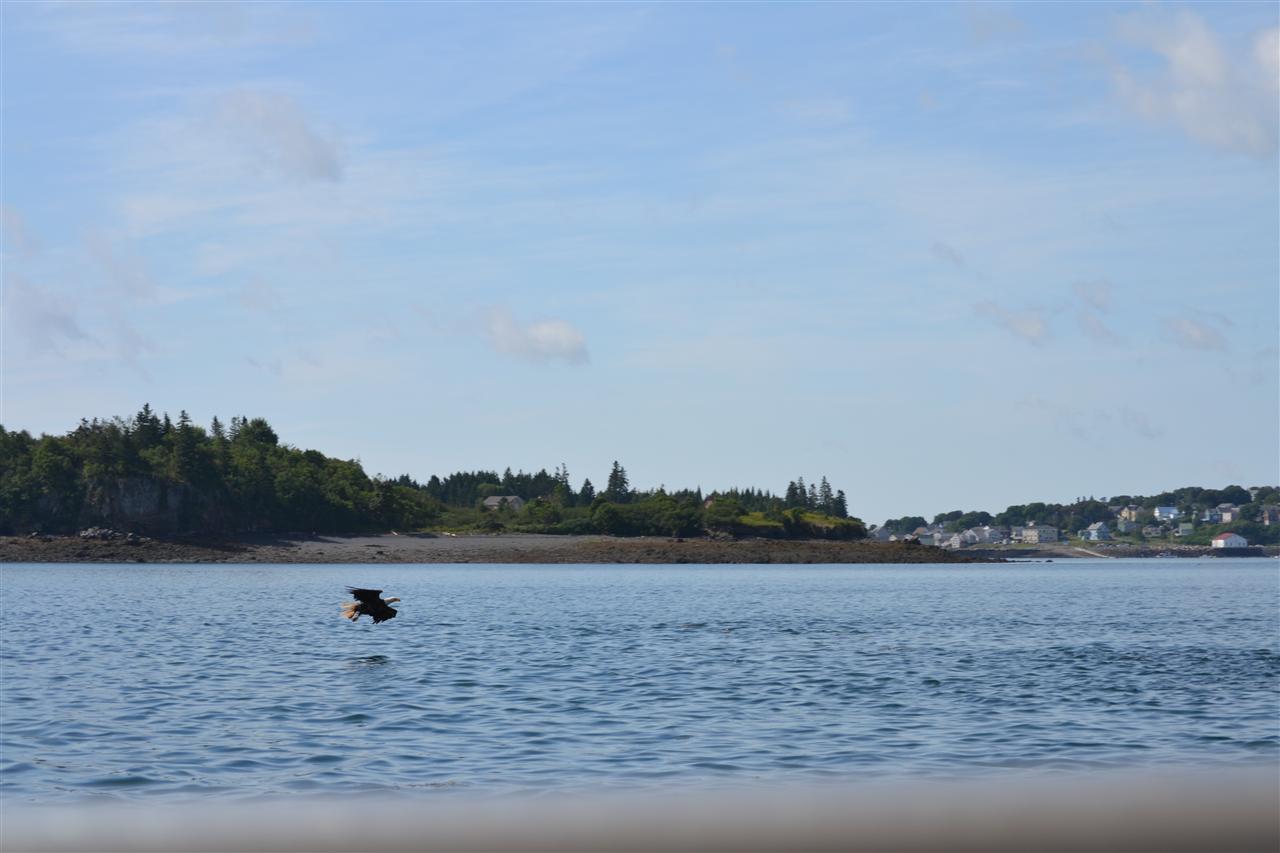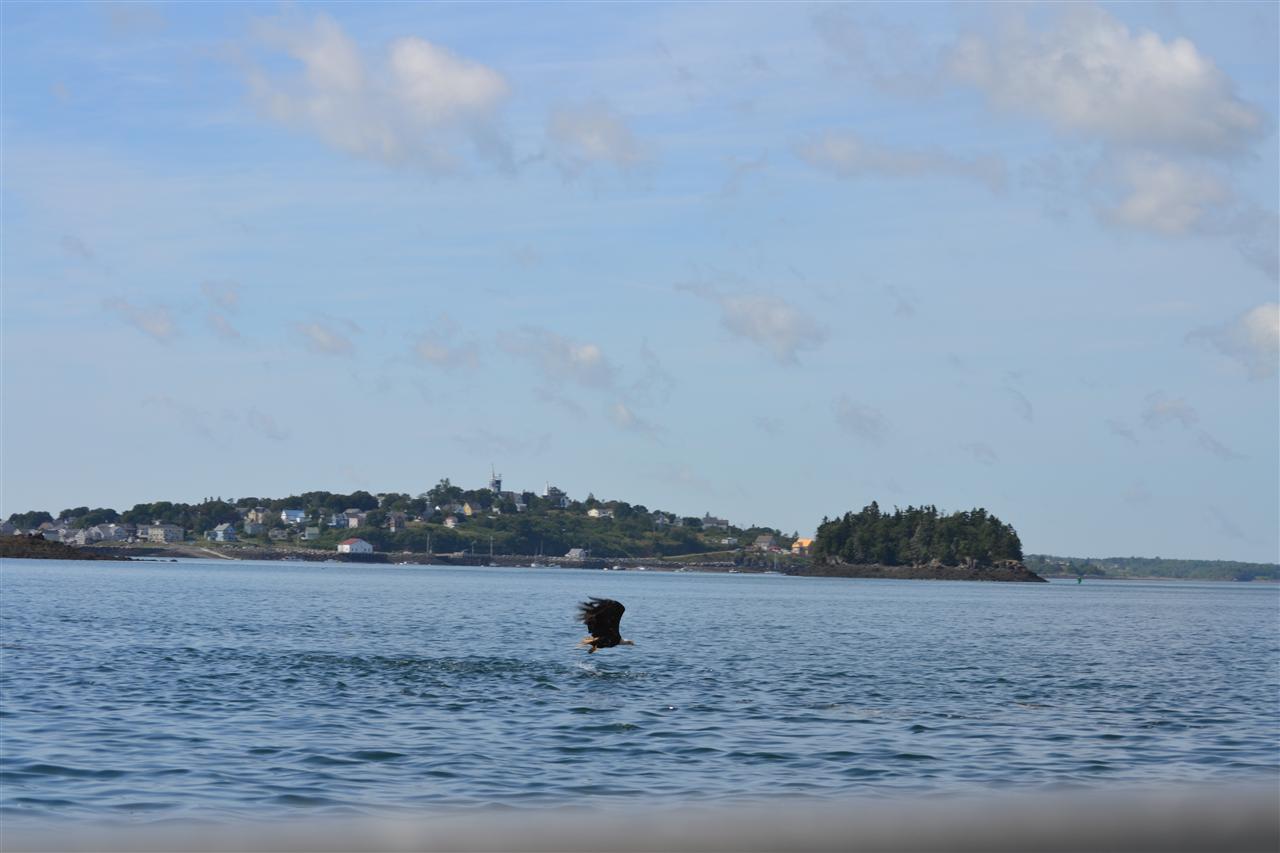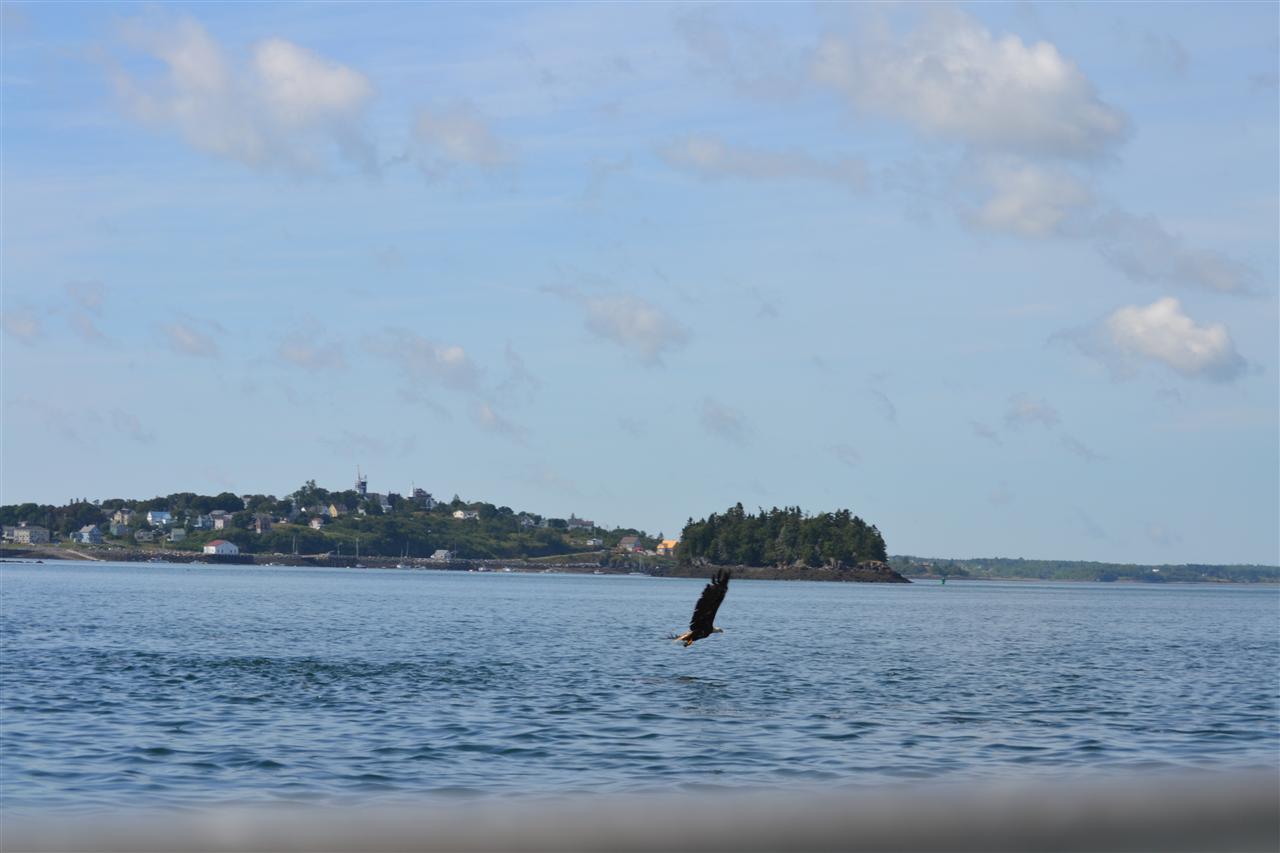 Porpoises & Eagles take the centre stage .. Where are those elusive " Oh yes , its an absolute certainty , you will see a whale. " Whales.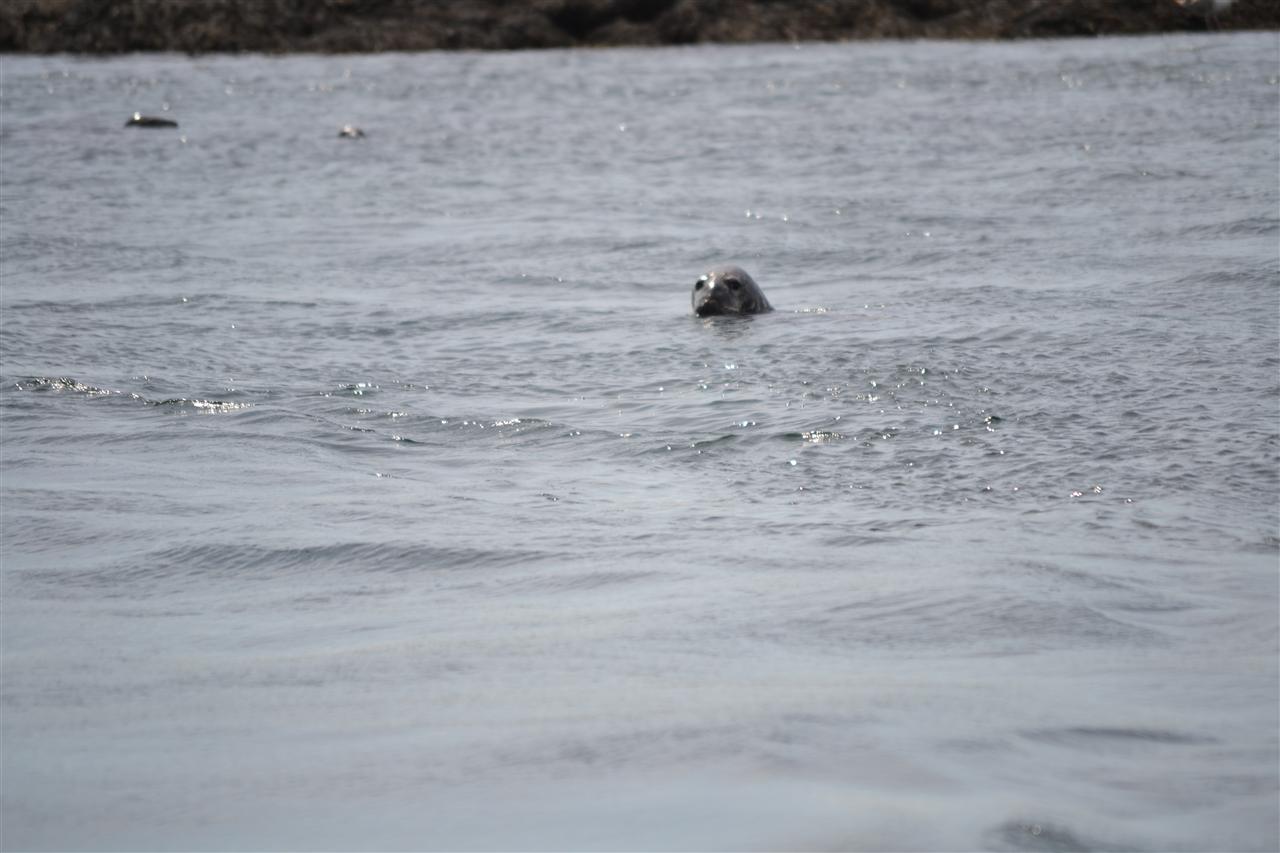 2 & a half hours later they chug back into harbour.. No Whales : ( Where can they be? Ian is sure its several decades since a real life Whale has inhabitted these waters ..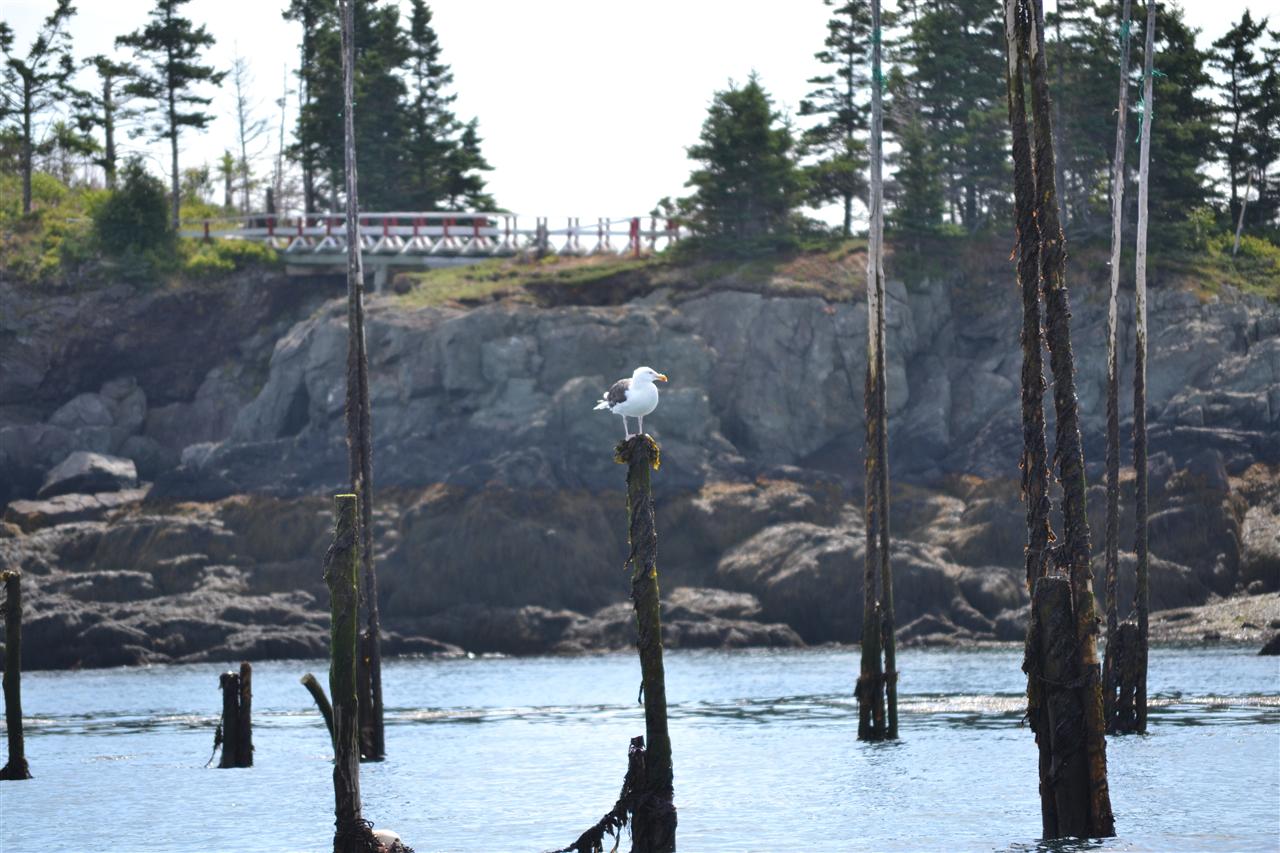 Goodbye Lubec & on towards the Acadia National forest & a leasurely drive up Cadillac Mountain.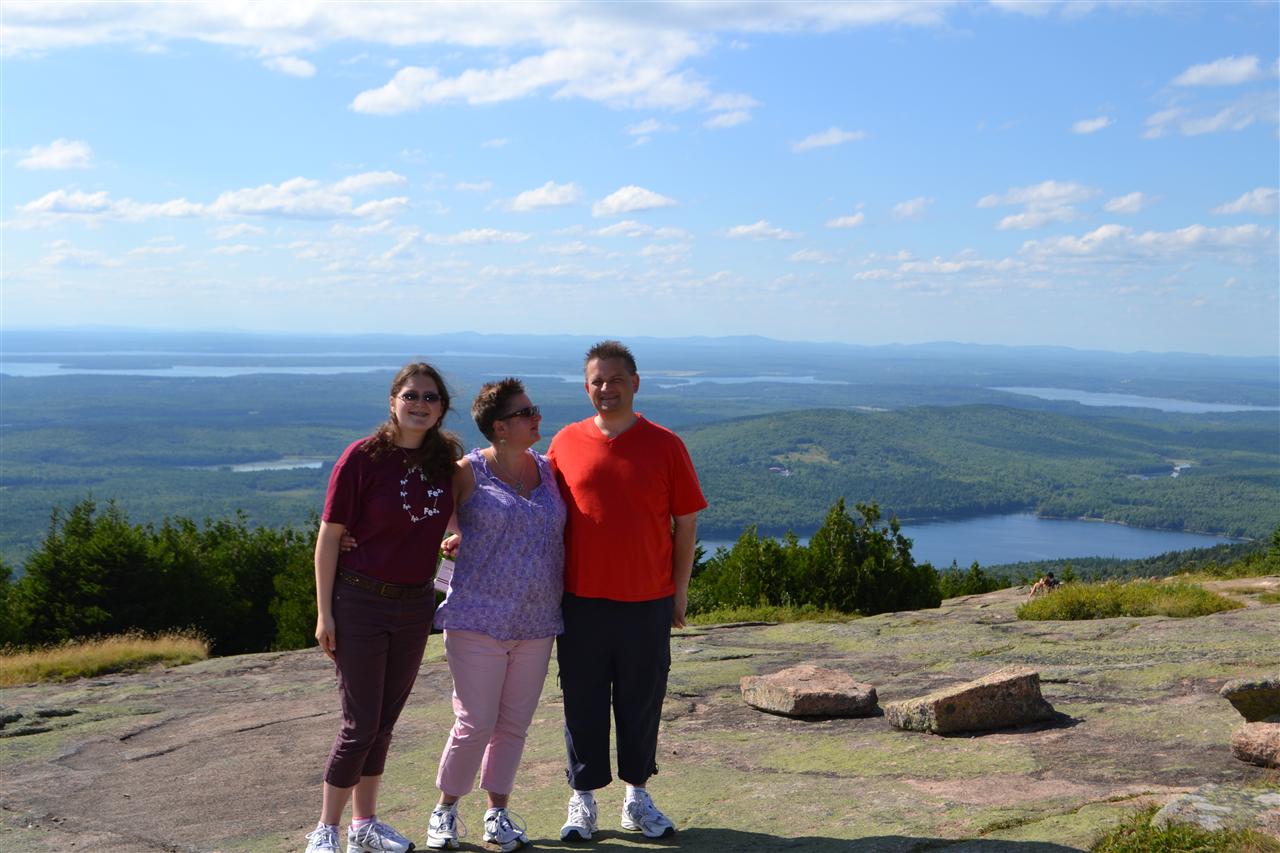 We stopped to admire the stunning vistas.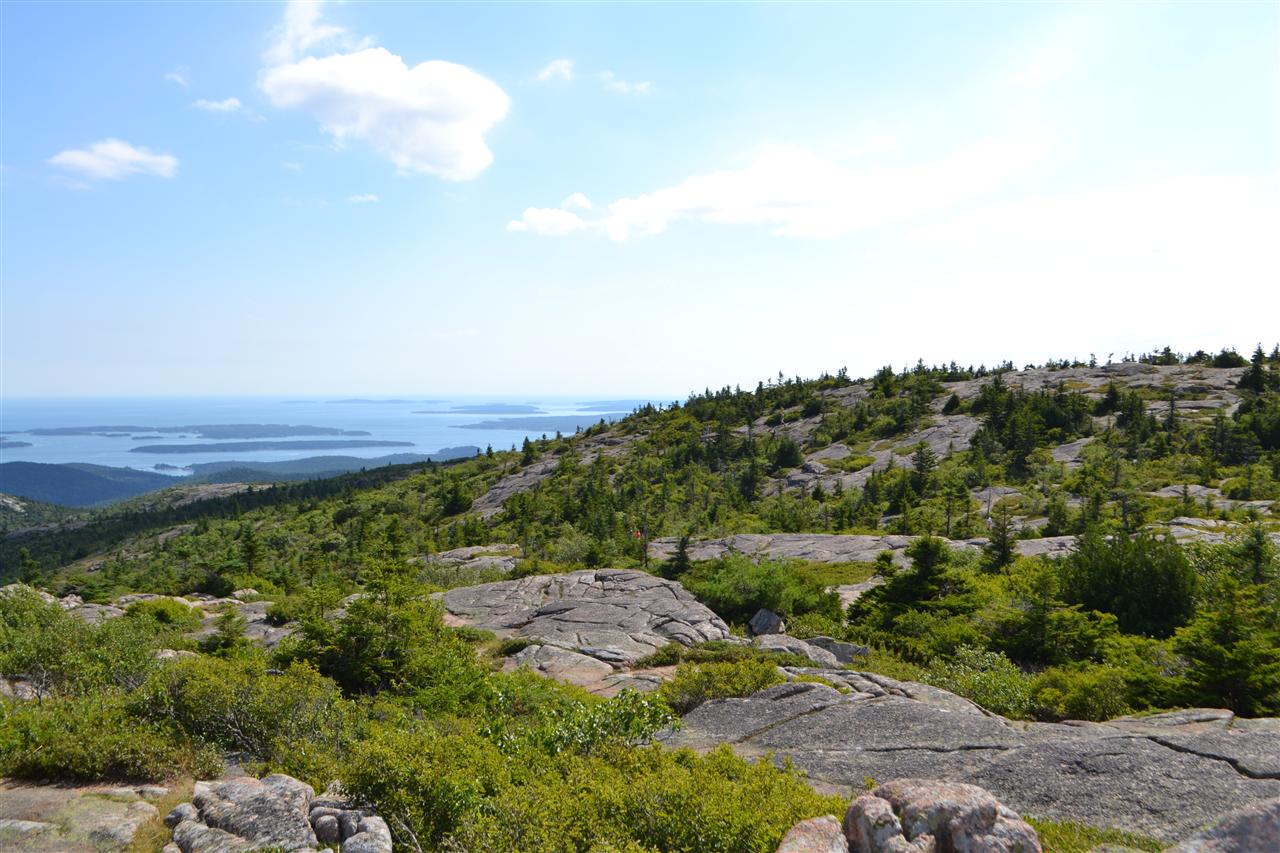 We drove on to Rockland & our Hotel Trade Winds Motor Inn ( Hopefully with a snore drowning aircon system ! ).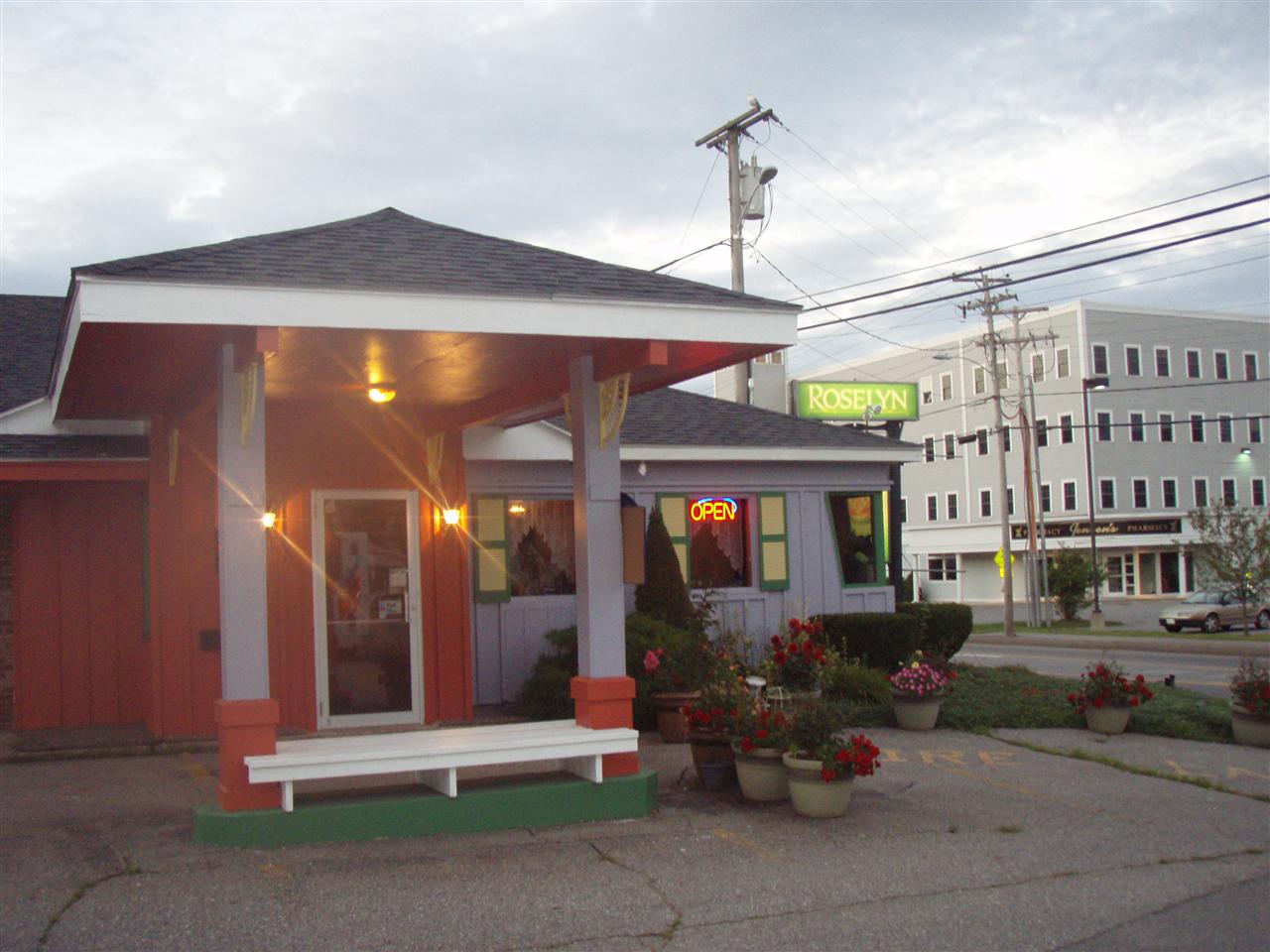 Dinner at the Roselyn Thai Restaurant for an interesting mix of curry & traditional noodle dishes . A 2 ft tall Thai lady with a fixed grin cared for our every need..Furtunately they had 2 paramedics eating there too so we felt safe to munch.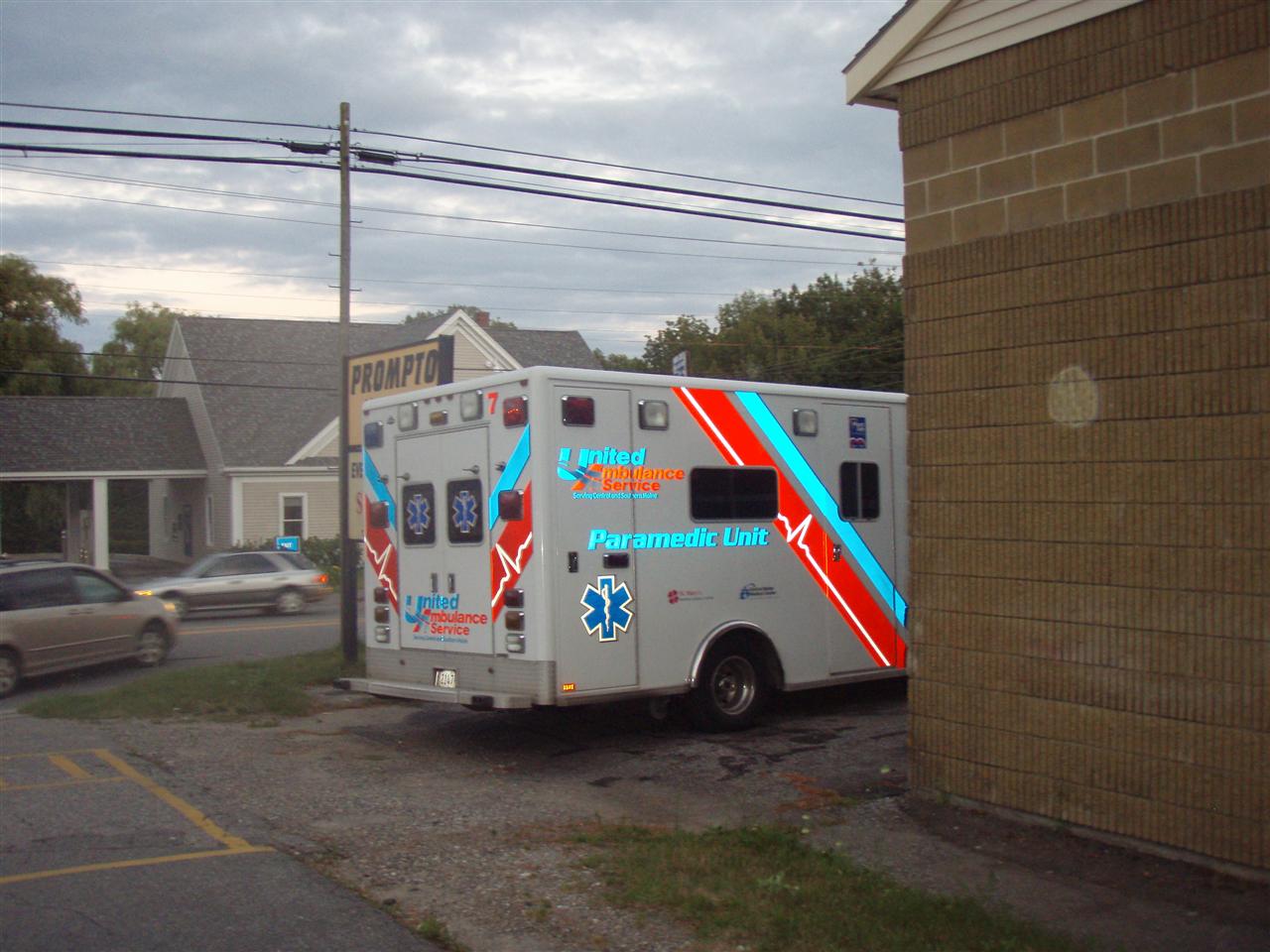 Off to bed now dear reader..

Goodnight xx
---
Day 15 :Rockin' around the cape.. (Tuesday 7th August 2012 )
Day 16 :Spooky Salem.. (Wednesday 8th August 2012 )
Day 17 :Where is my cup of tea?.. (Thursday 9th August 2012 )
Day 18 :Steam train antics! ... (Friday 10th August 2012 )
Day 19 :The bears go to Bear Mountain & up The Empire State.. (Saturday 11th August 2012 )
Day 20 :A very long wait for Lady Liberty.. (Sunday 12th August 2012 )
Day 21 :Goodbye USA : ( (Monday 13th August 2012 )