Holiday USA 2012

Show all days on one page (a long download!)
Day 1 :Up, up and away (Tuesday 24th July 2012 )

Our journey to washington began at 8am..Traffic was heavy , we were glad for our early start.
We parked in the Pentagon mall car park and treked across the road to, The Pentagon itself , No Cameras we were warned..Also a destinct lack of signs for our tour. We made our way to the Outdoor memorial for 9/11 not encountering any helpful employees / guides ..By this time we are running late, as its a vast site.
Deb decides to take drastic measures & marches boldly into a restricted area, ( Theory being, Whats the worst can happen ? We get stopped by a heavily armed Guard & we can ask directions . ) Ian was mortified! Lo and behold a gun toteing Security guard points a machine gun at me , fortunately I got directions b4 he decided to send me on quite a different tour of the basement!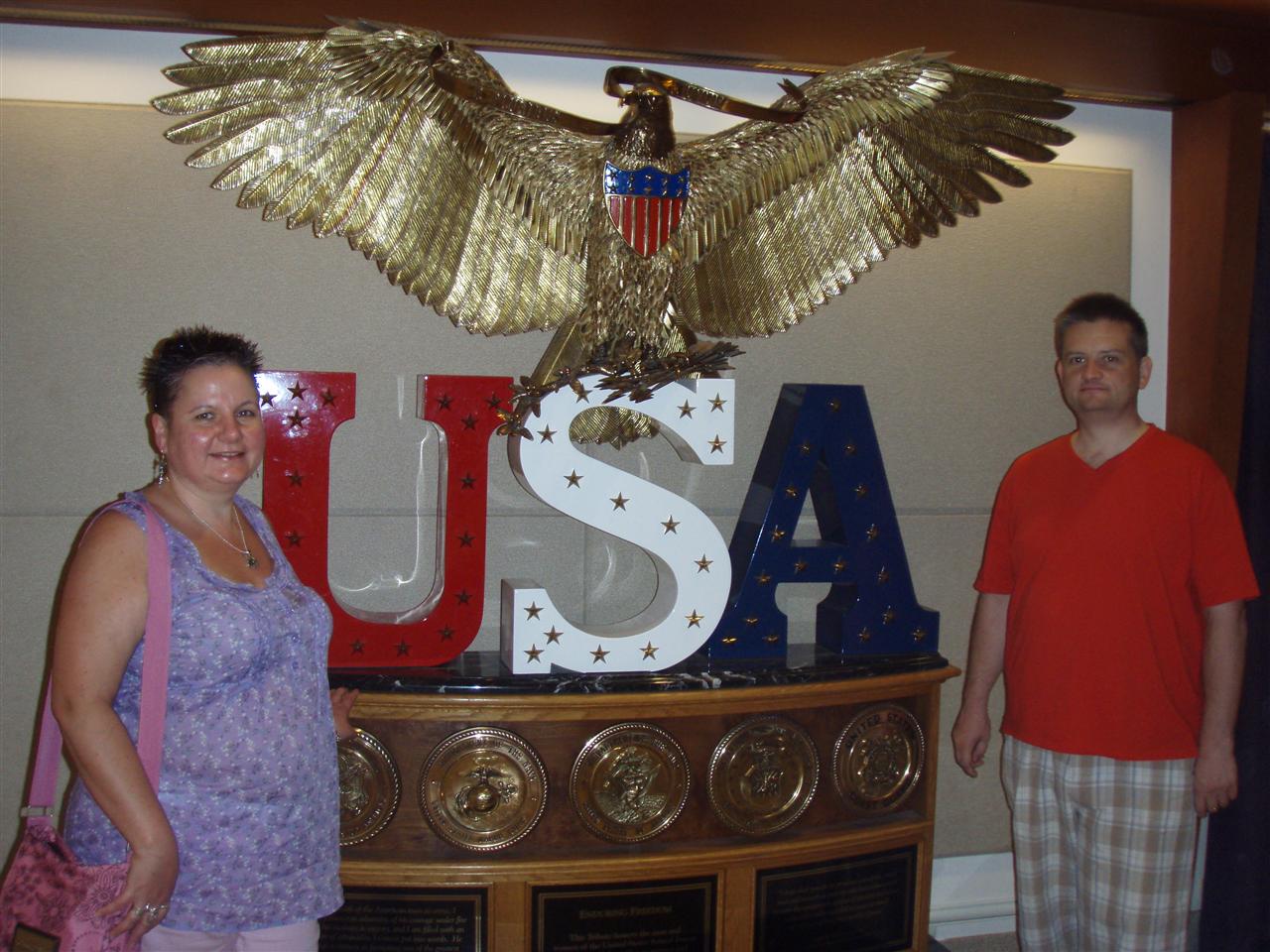 Finally we are through the extensive security & make our way to the reception area, We are split into groups of 12 & assigned a pair of young officers " Honour Guards " They take us through the more public areas of the Pentagon, pausing at copies of historical masterpieces , quizzing us on the content & historical fact, we were shown the various memorials & tributes to the 184 people who lost their lives when flight 77 hit the side of the building on 9/11 . All very moving.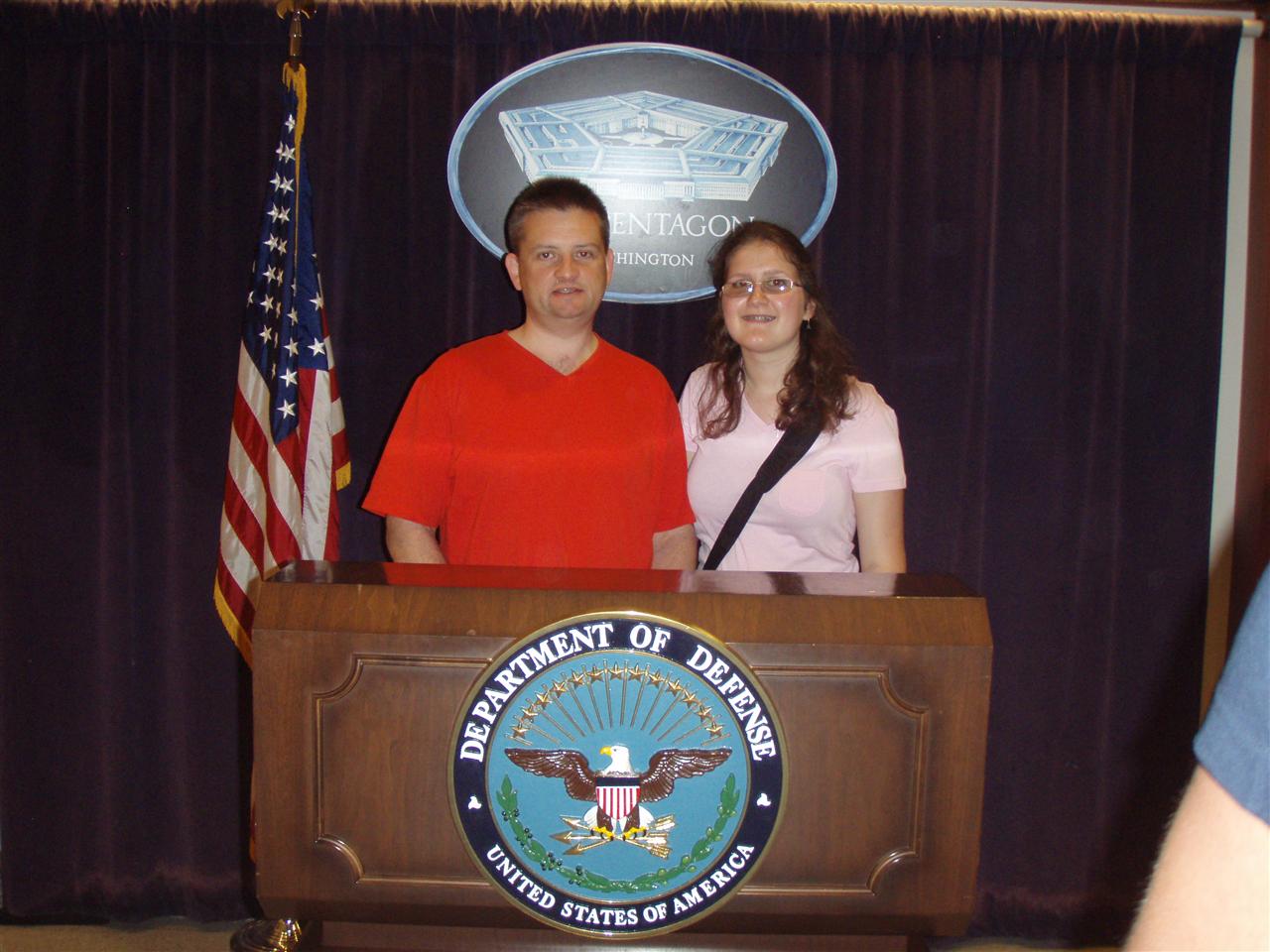 Back to the Mall and a light luncheon..well that was me & min, Ian devoured several chickens from "Popeyes Chicken & Biscuits "!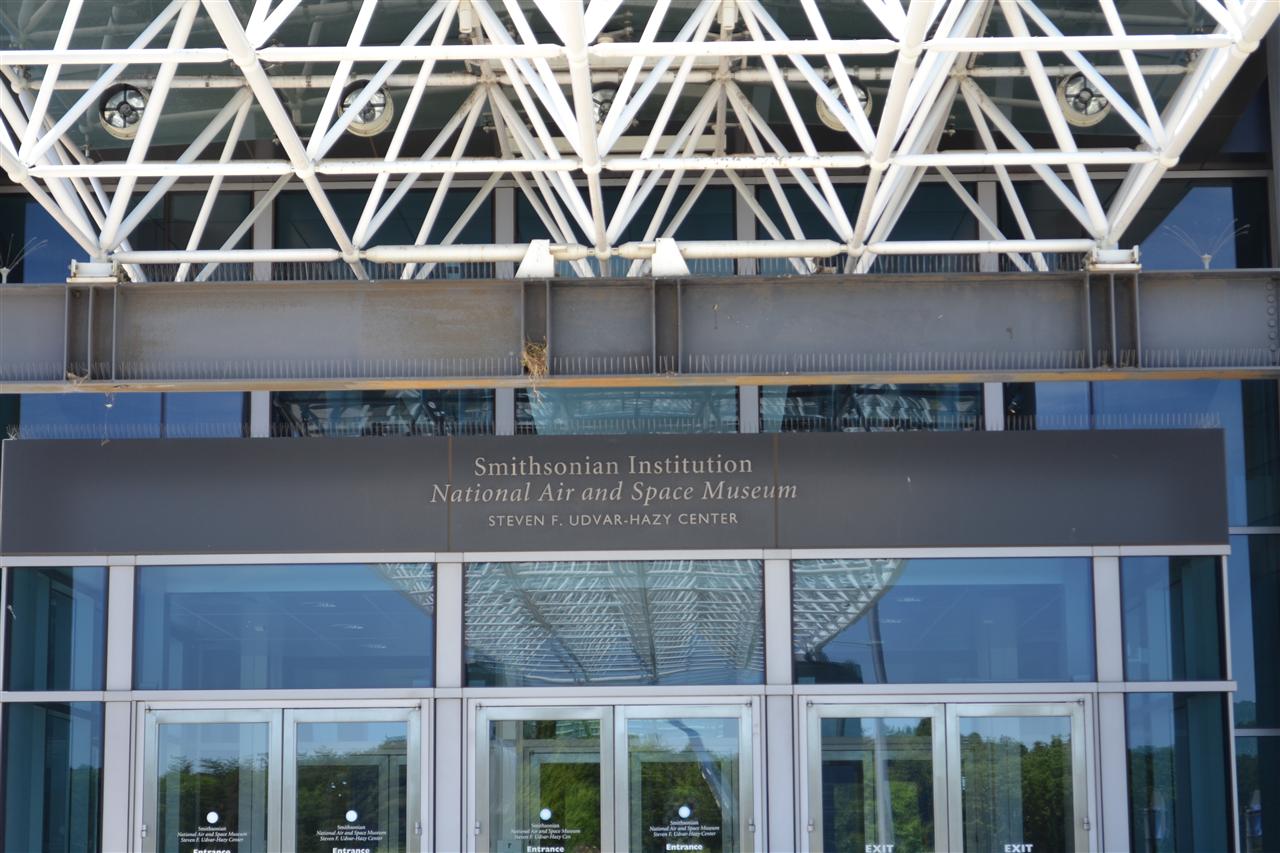 The Smithsonian Museum has recently taken delivery of " Discovery " The very same shuttle Ian saw launched from Cape Canaveral many years ago.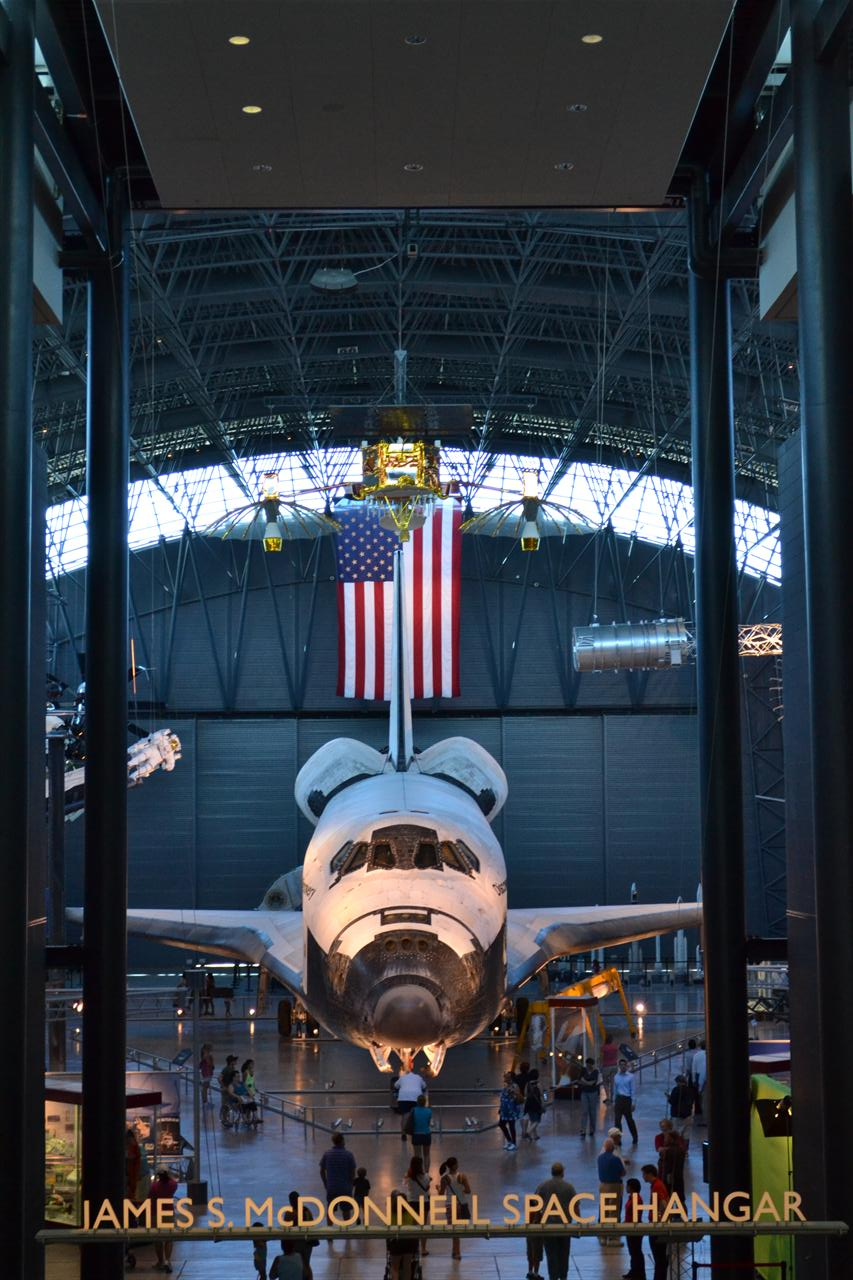 He was like a 10 year old bursting with excitement at being re united with his old pal.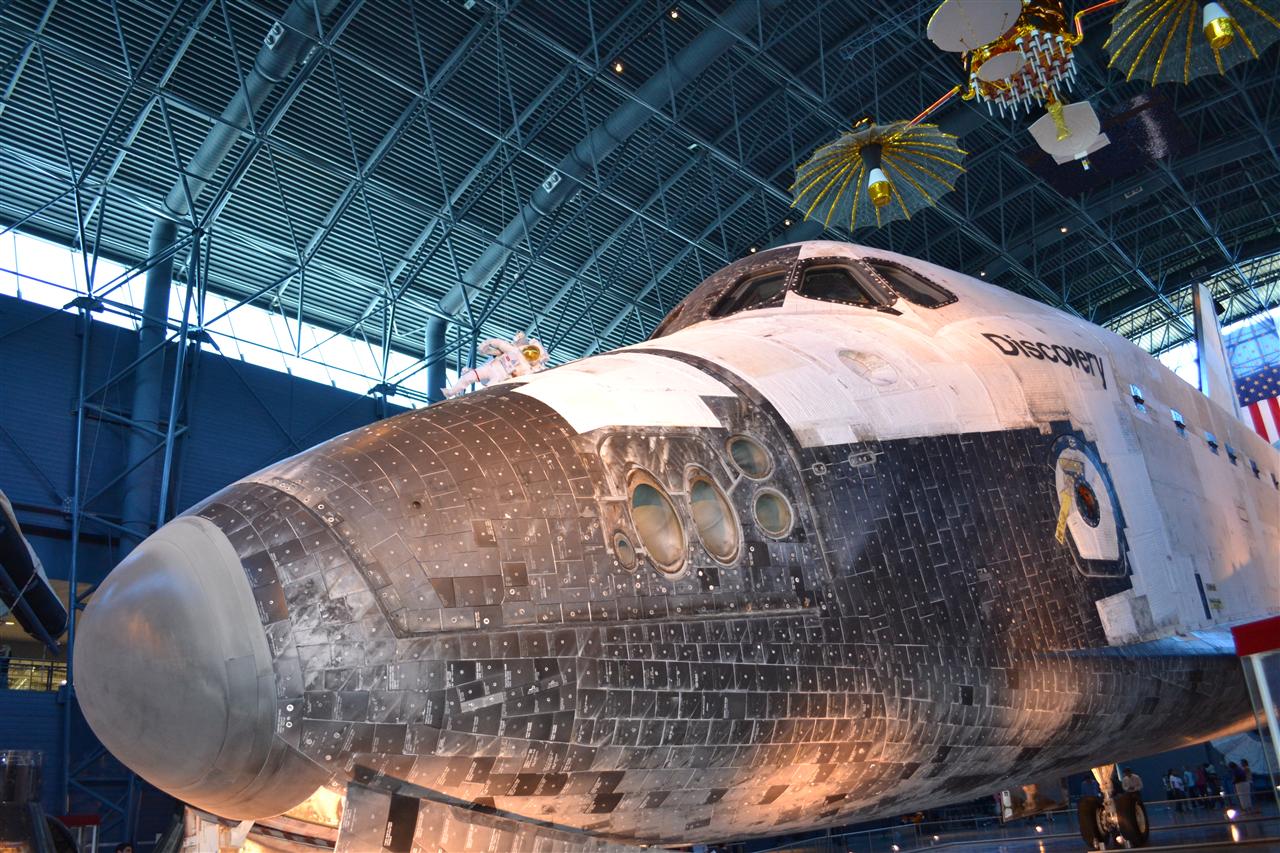 Hollie took some shots of the aircraft & helicopters deployed during the Vietnam war.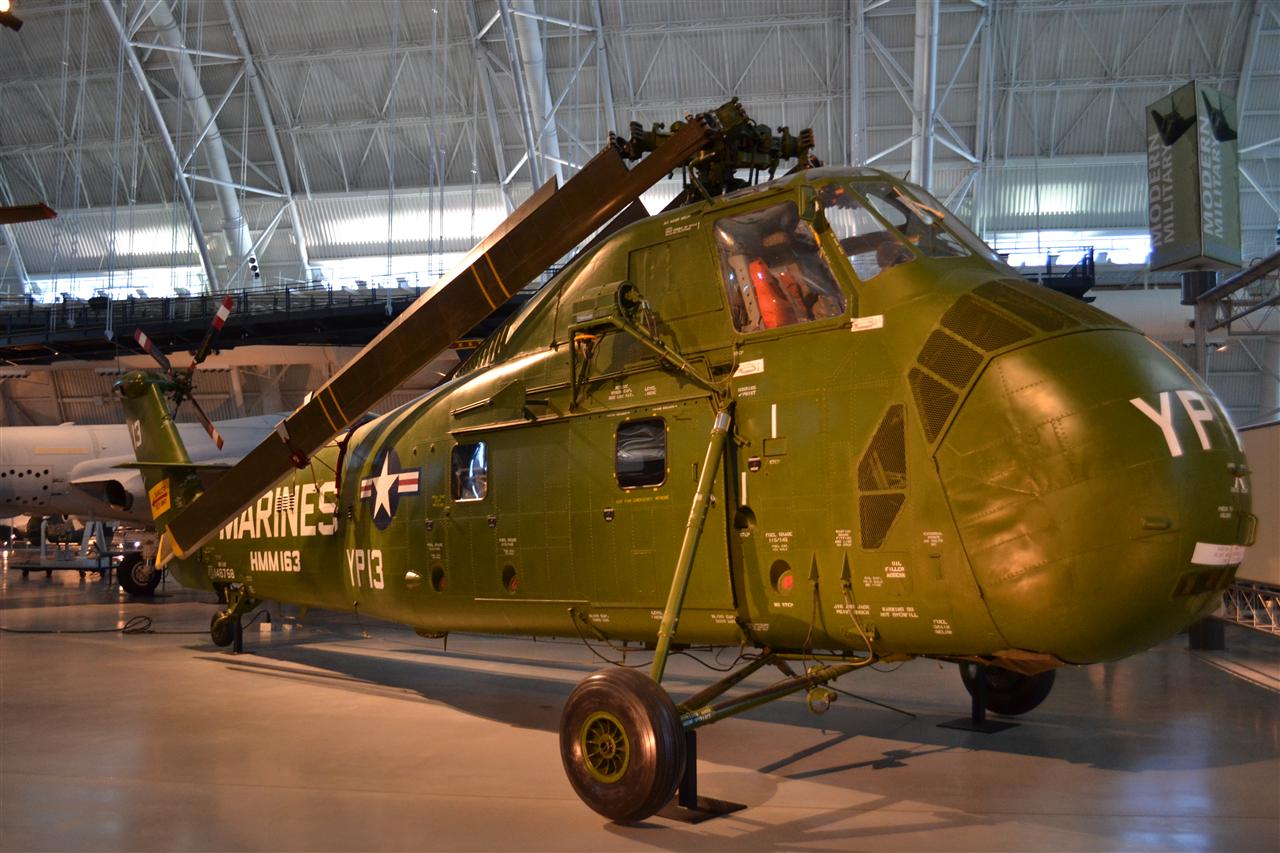 Hollie & Ian were highly delighted with their gift shop purchases including a "teach yourself a language" book for Mutton..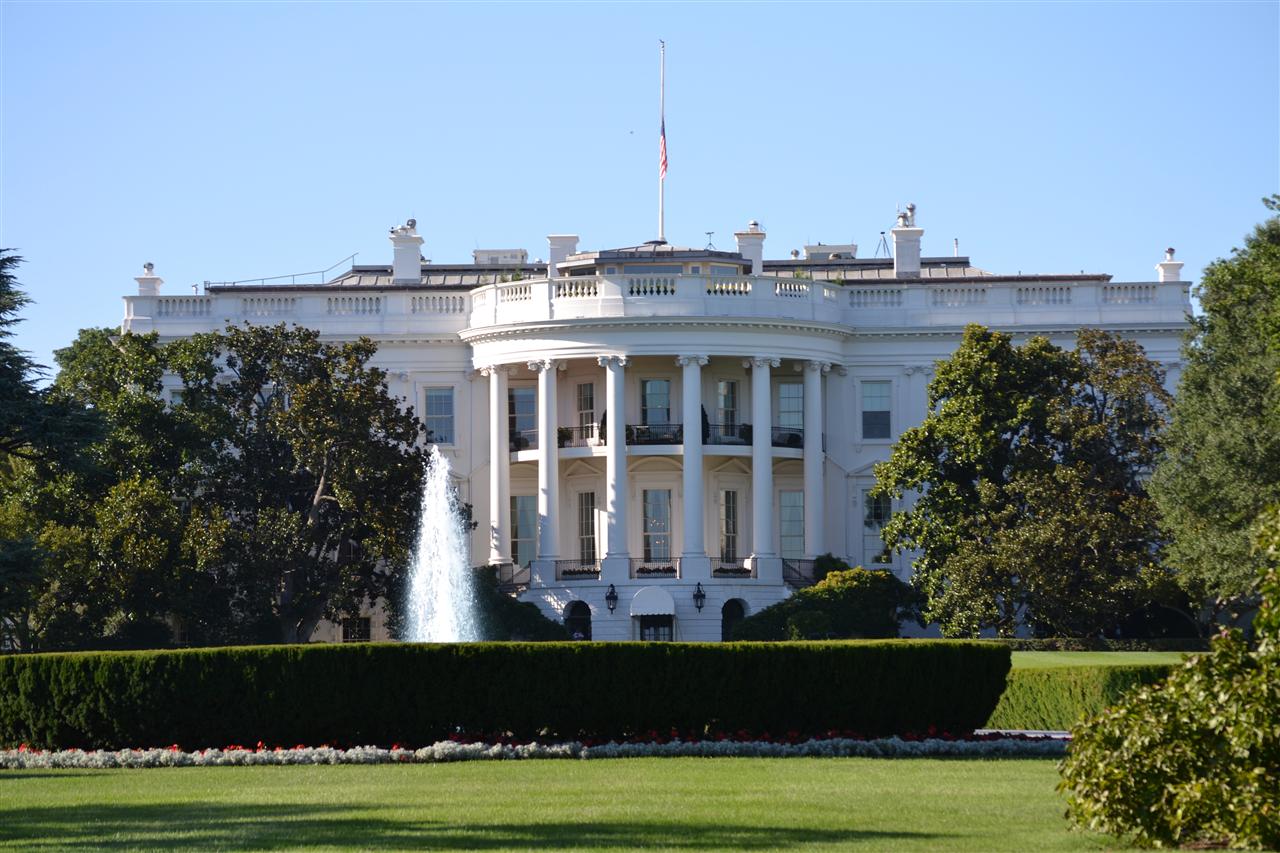 We decided to head into Washington, having parked we trek to the area of The White House, taking in The National Monument, Capital Building & The Federal Reserve. We posed for touristy pics in all the famous spots.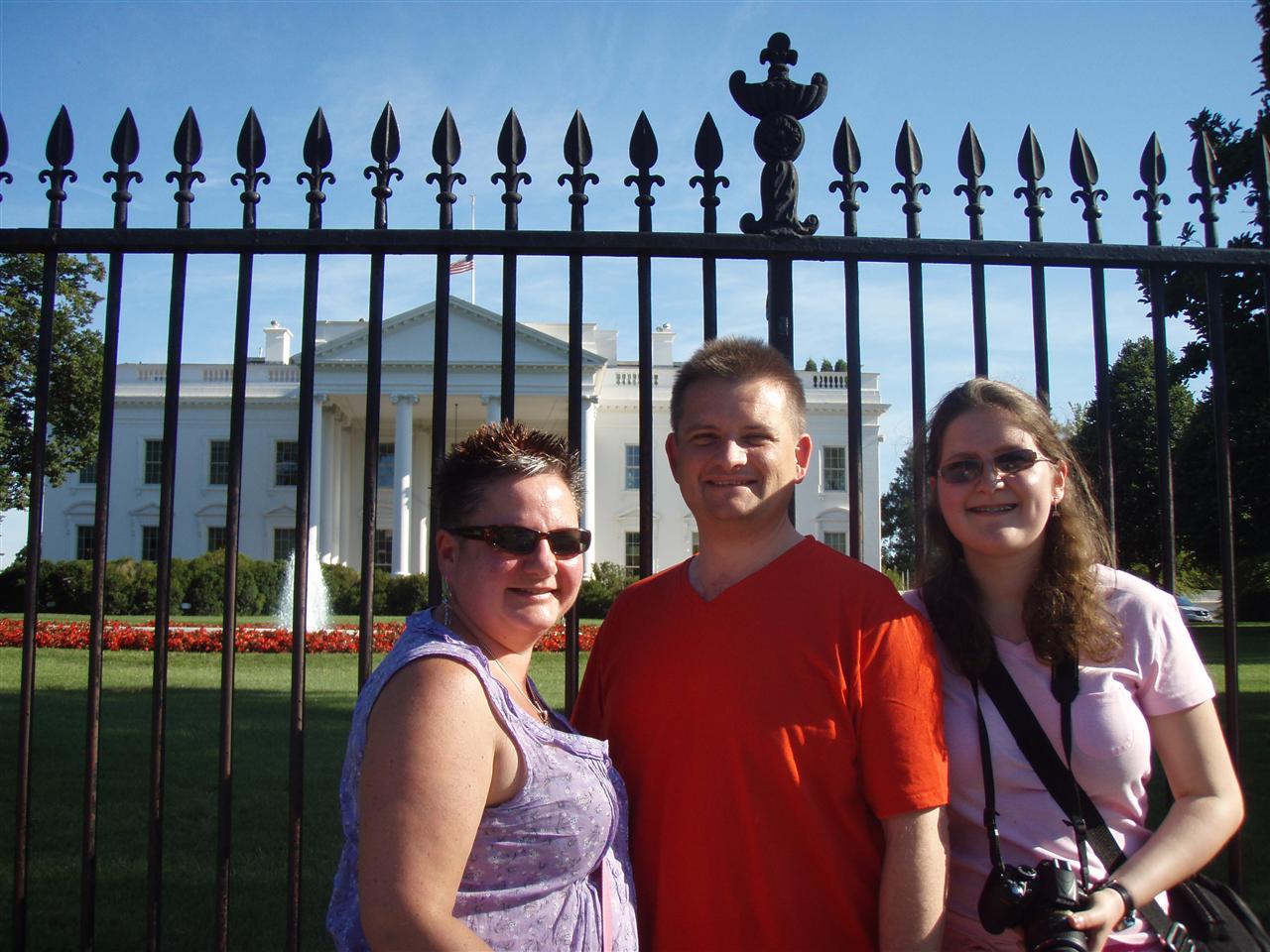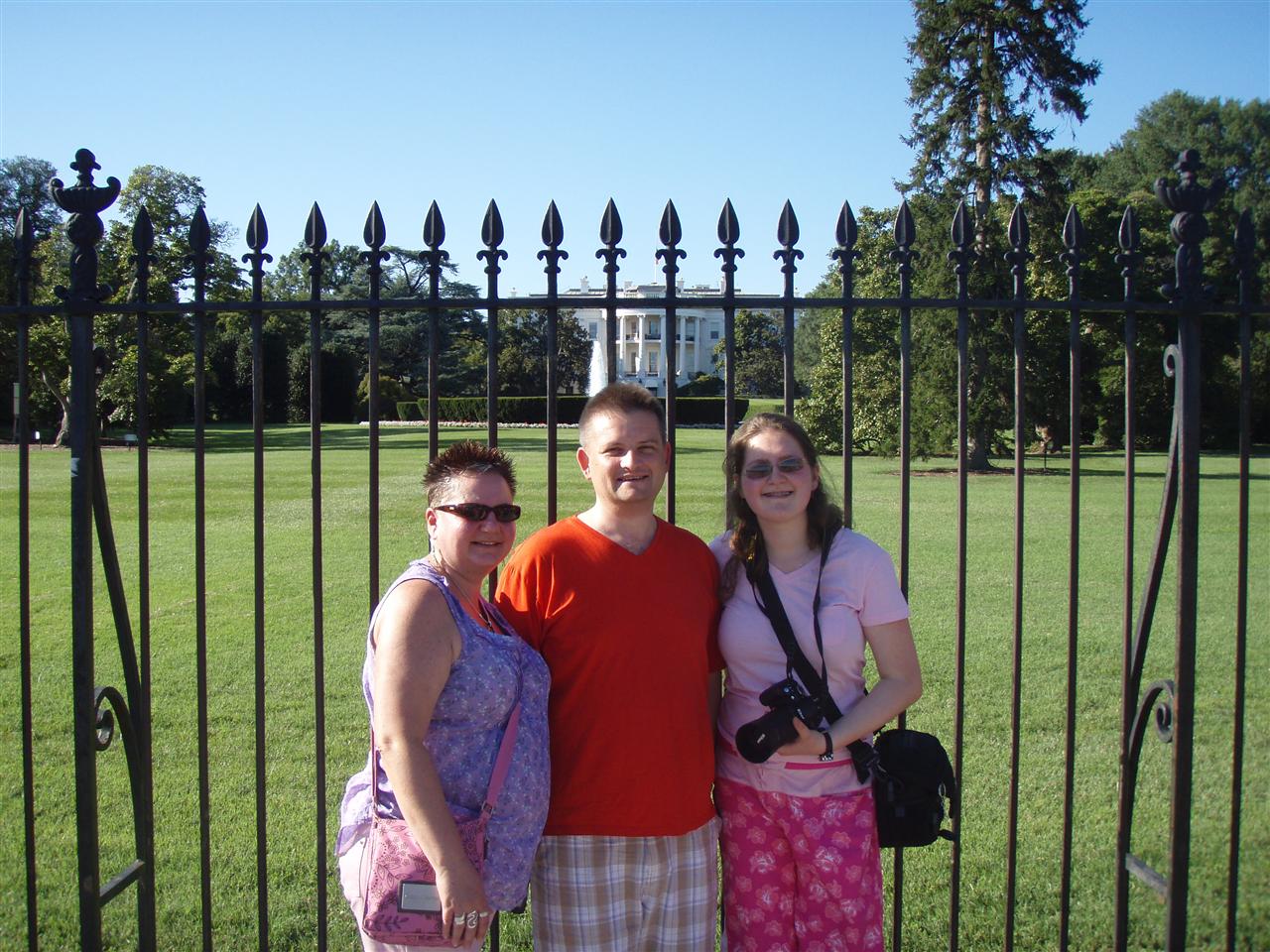 Ian walked right up to the monument, while Min & I nursed our blisters under a shady tree.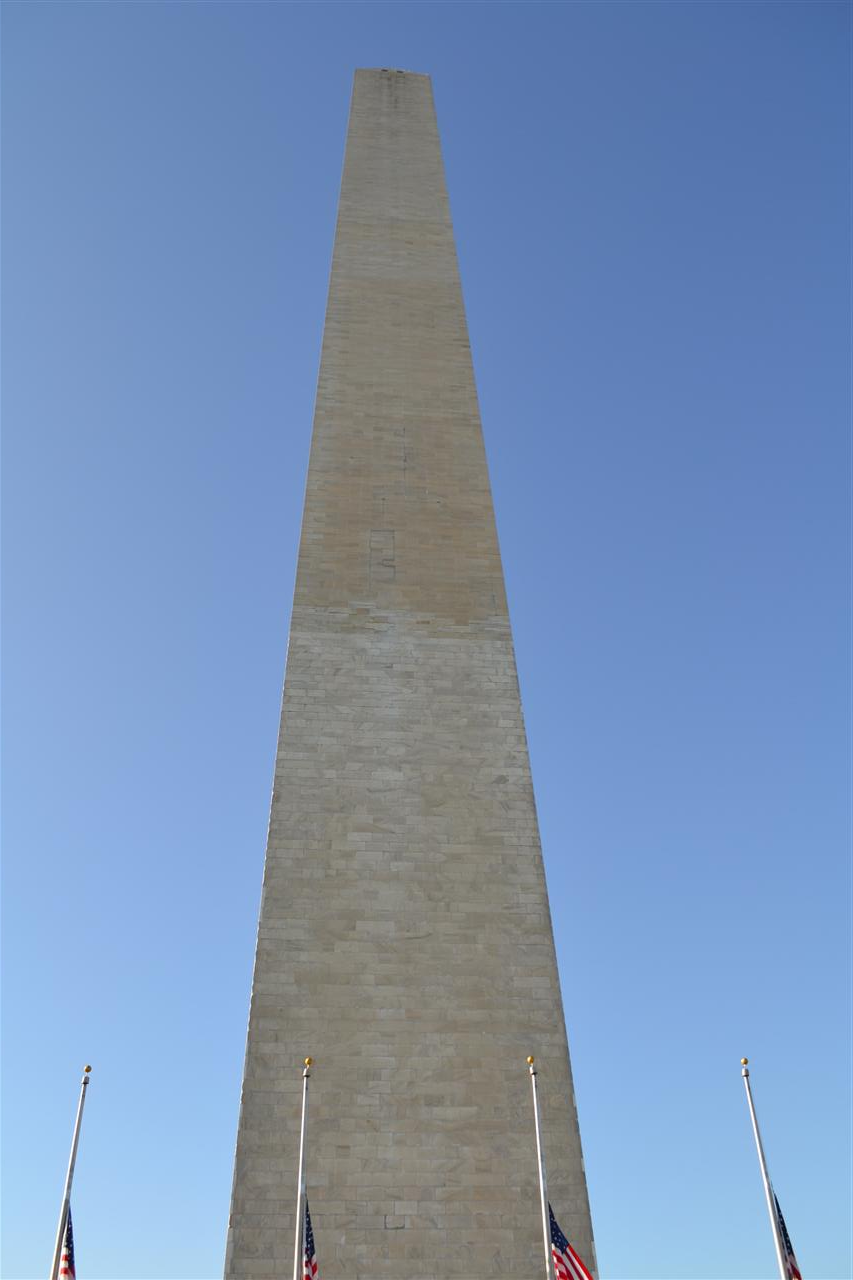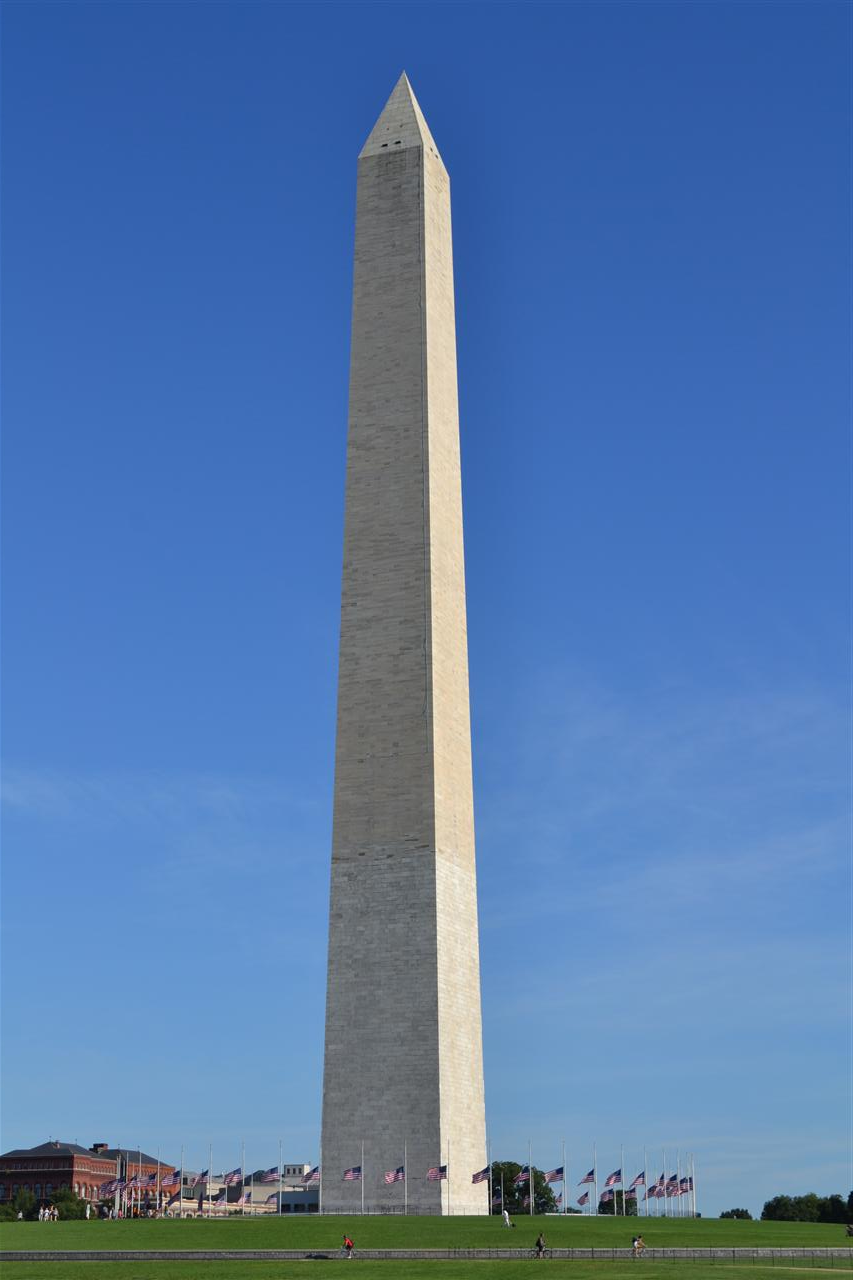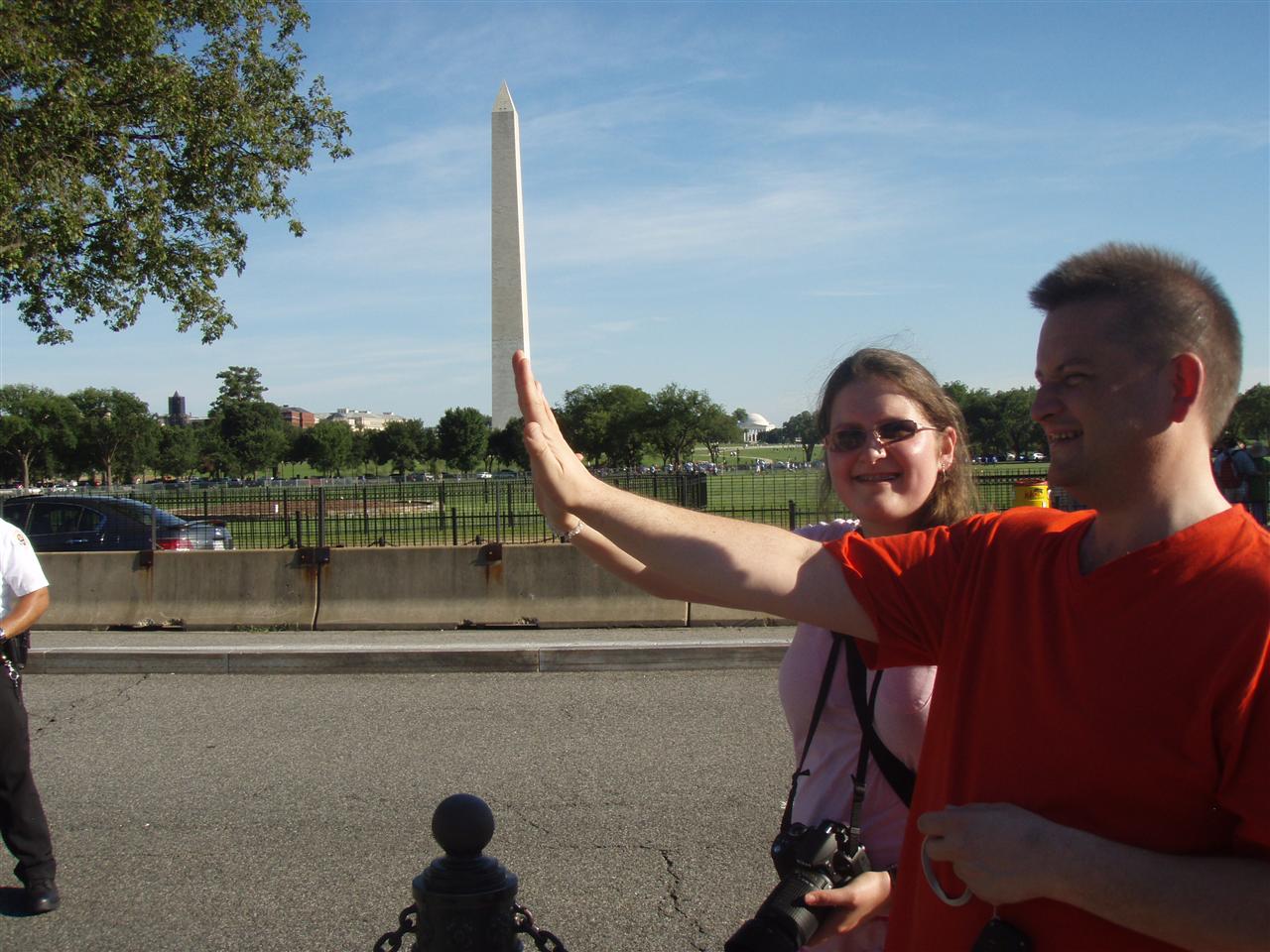 Feet aching we plod back to the car & back to our Holiday Inn & a dip in the pool for Ian & myself, Min decides to go nuts & run about 5 miles in the Gym!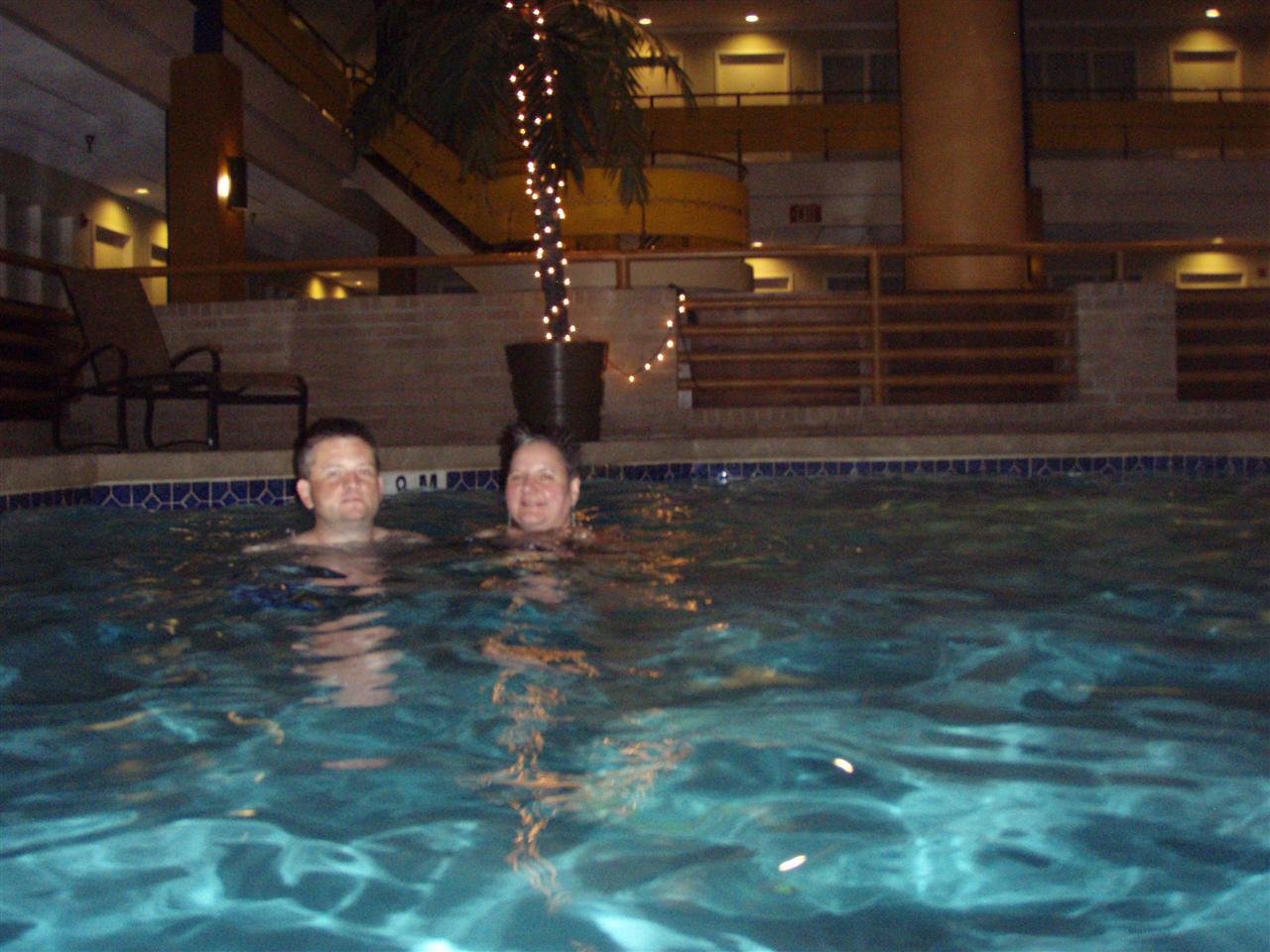 The Outback restaurant attached to our hotel provides an excellent dinner, we ate Salmon , Lobster & Steak ..Thought we'd treat ourselves .. well we are on Holiday !!!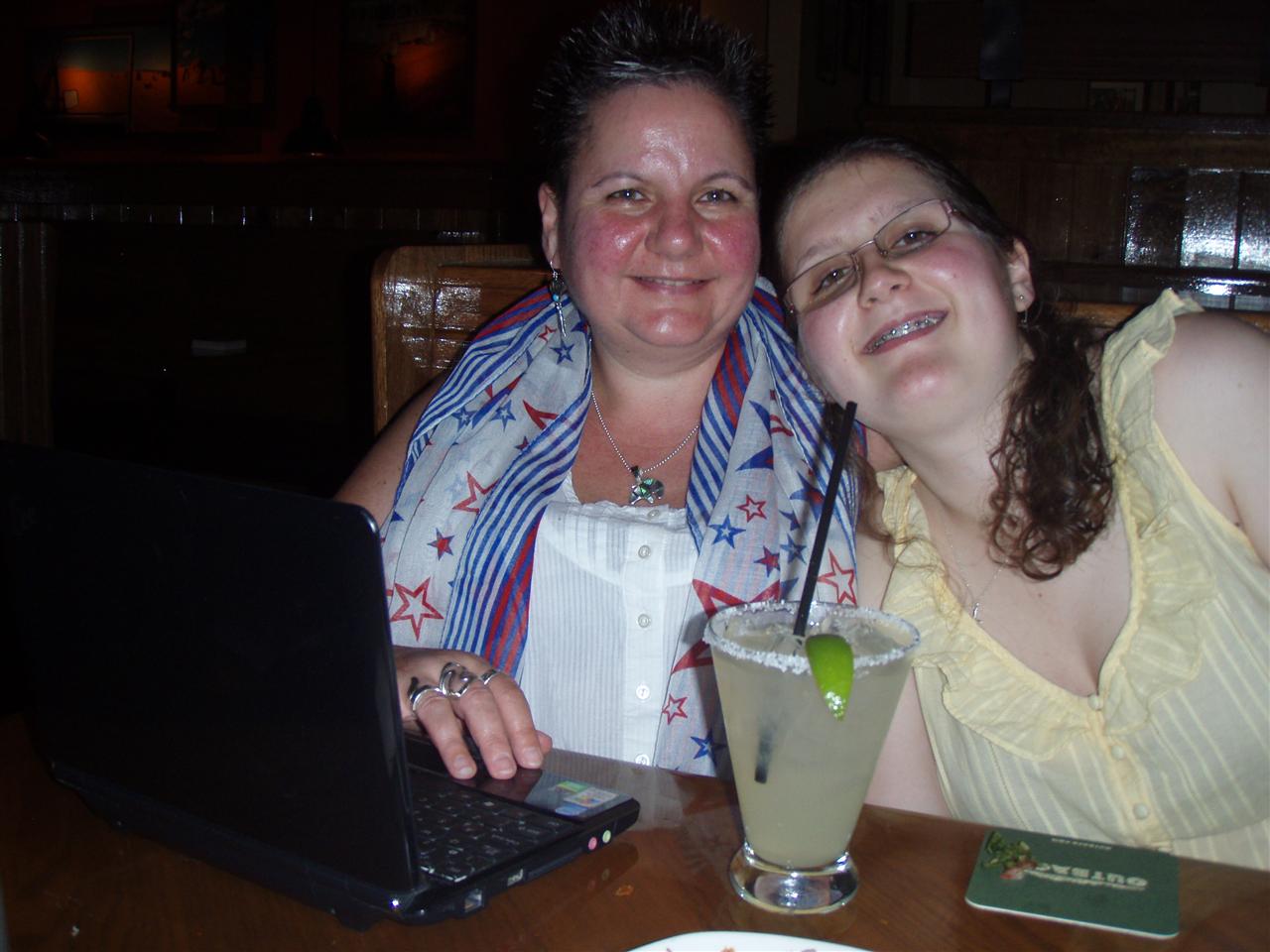 Good night reader xxx
---
Day 3 :Laurel & Charlie.. (Thursday 26th July 2012 )
Day 4 :Goodbye Bob ( Or whats left of him ) Hello Chesapeake bay.. (Friday 27th July 2012 )
Day 5 :Happy Anniversary Mr & Mrs Veck.. (Saturday 28th July 2012 )
Day 6 :Bottoms up on the Chatooga ( Paddle faster I hear Banjo's ).. (Sunday 29th July 2012 )
Day 7 :Cheerio Chatooga..Hi Fiddlers Roost.. (Monday 30th July 2012 )
Day 8 :Tubing on New River.. (Tuesday 31st July 2012 )
Day 9 :To Niagara , a nice curry & Ians cave of the Winds ! (Wednesday 1st August 2012 )
Day 10 :We Walked to Canada ( and back ) TWICE.. (Thursday 2nd August 2012 )
Day 11 :Drivin' Miss Hollie (Friday 3rd August 2012 )
Day 12 :Washington Mountain & an alpine roller coaster.. (Saturday 4th August 2012 )
Day 13 :Scooby doo does Lubec maine (Sunday 5th August 2012 )
Day 14 :You did that on Porpoise .. (Monday 6th August 2012 )
Day 15 :Rockin' around the cape.. (Tuesday 7th August 2012 )
Day 16 :Spooky Salem.. (Wednesday 8th August 2012 )
Day 17 :Where is my cup of tea?.. (Thursday 9th August 2012 )
Day 18 :Steam train antics! ... (Friday 10th August 2012 )
Day 19 :The bears go to Bear Mountain & up The Empire State.. (Saturday 11th August 2012 )
Day 20 :A very long wait for Lady Liberty.. (Sunday 12th August 2012 )
Day 21 :Goodbye USA : ( (Monday 13th August 2012 )