Holiday Australia 2015

Show all days on one page (a long download!)
Day 2 :A day and another day of travel (Thursday 22nd October 2015 )
Day 3 :Daylight at last, but not for long .. (Friday 23rd October 2015 )
Day 4 :Ferry to Kangaroo Island.. (Saturday 24th October 2015 )
Day 5 :The littlest lighthouse (Sunday 25th October 2015 )
Day 6 :Today will be mostly driving... (Monday 26th October 2015 )
Day 7 :Wilapena & the Sacred Canyon (Tuesday 27th October 2015 )
Day 8 :Show me the way to Parachilna (Wednesday 28th October 2015 )
Day 9 :The Arkaroola Ridge top tour.. (Thursday 29th October 2015 )
Day 10 :Leigh Creek to our bear cave ! (Friday 30th October 2015 )
Day 11 :Coober Pedy & the painted desert (Saturday 31st October 2015 )
Day 12 :Sunday on the way to Mount Dare. (Sunday 1st November 2015 )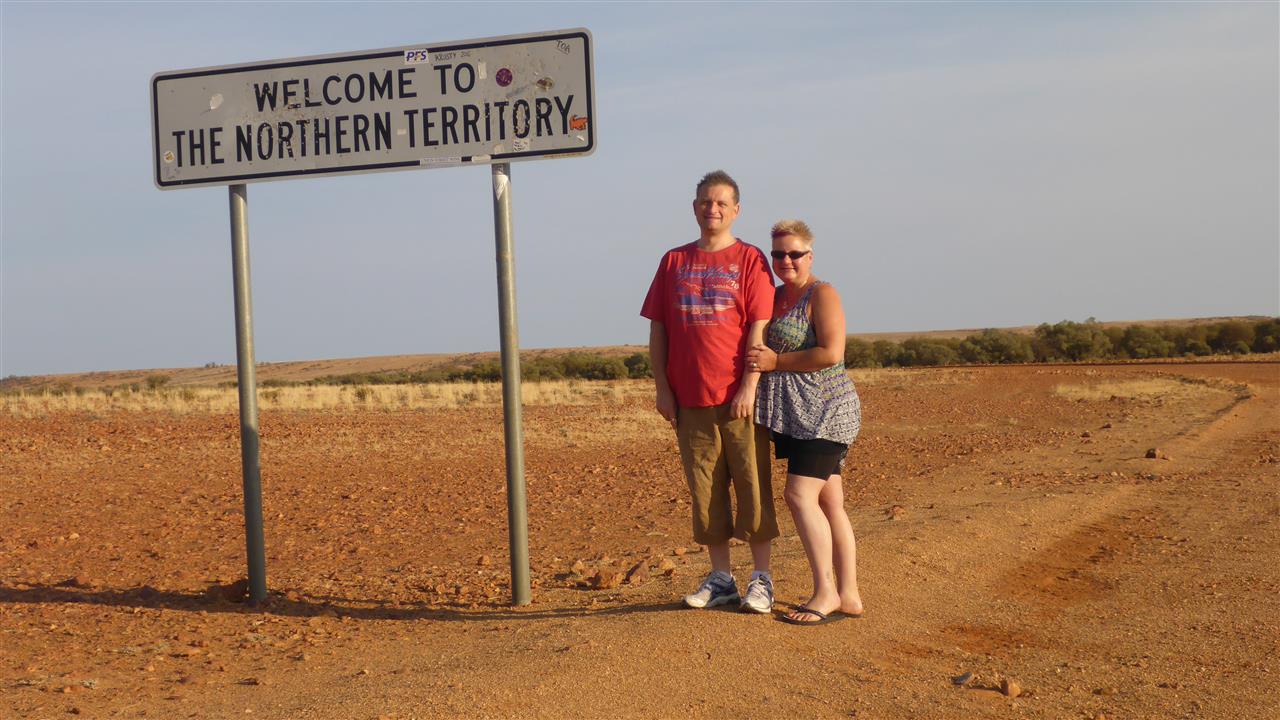 My brown tinged laundry has almost dried, having been draped over 4 kitchen chairs from the cabin, some interesting varieties of moth were evicted from Ians pants once fluffed & folded.
Goodbye mount dare & your cabin juddering old air con unit.
We entered the terrifying Northern territories..There may be monsters here !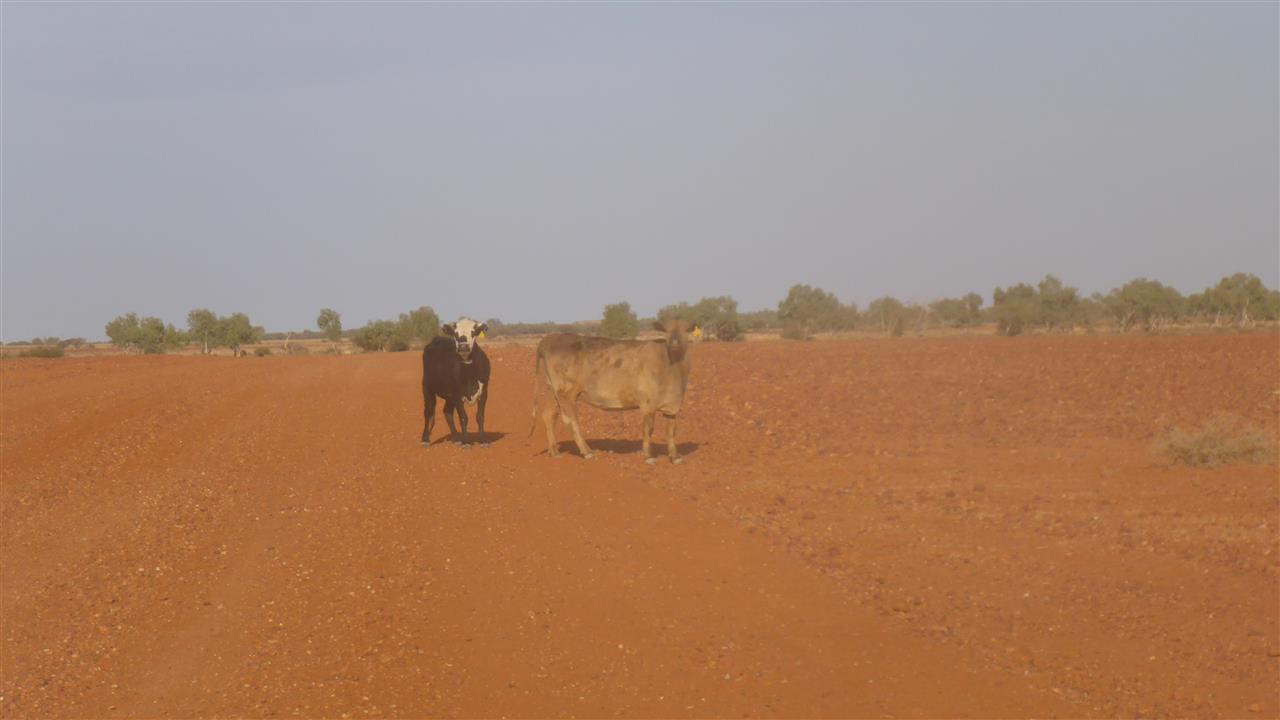 The Desert opened up in front of us , mile upon mile of undulating terracotta sand , Corrugated and solid in some places & crazy chicanes of multi sized boulders, throwing us around the vehicle.

We encountered a bovine traffic jam.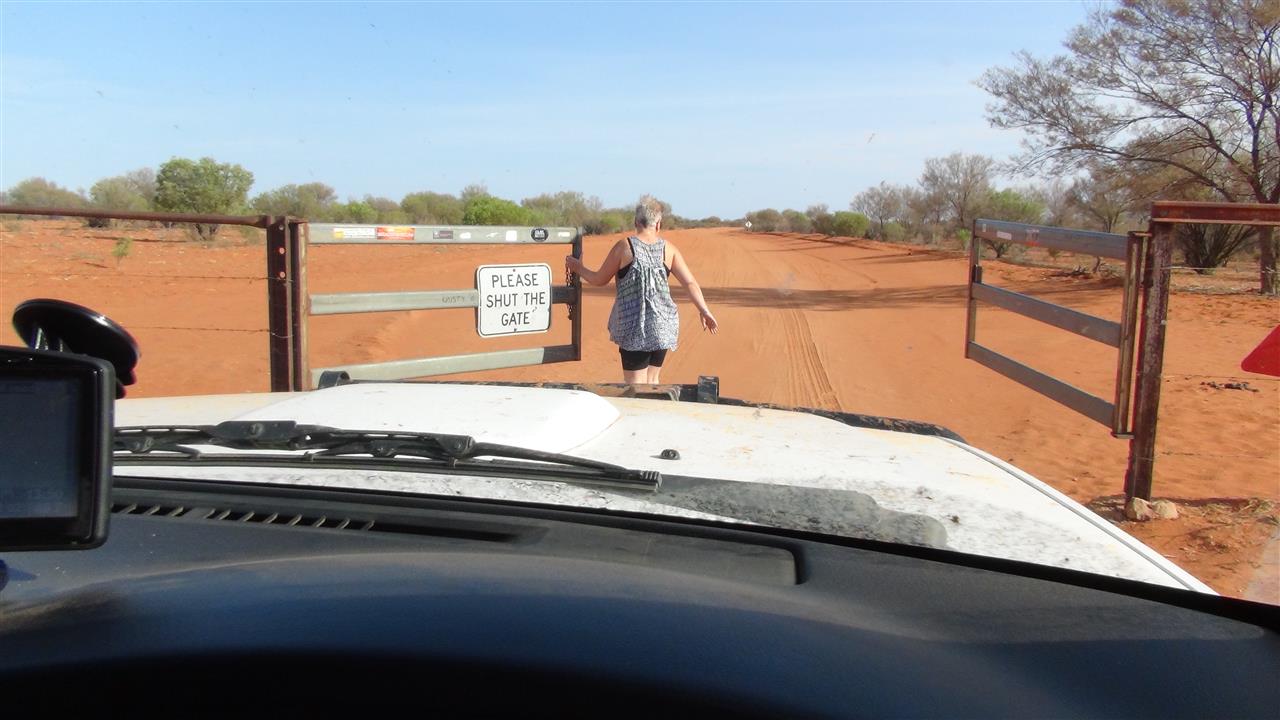 Suddenly I had to earn my keep and open a gate.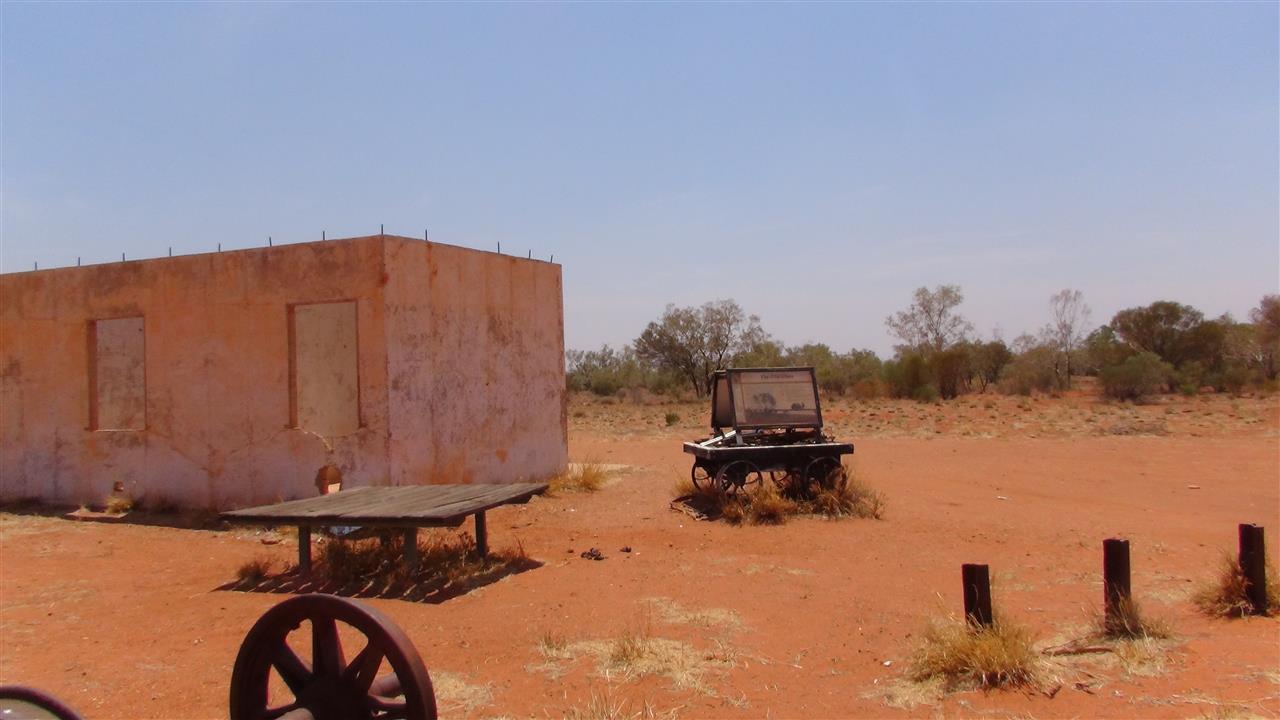 We passed more of the Ghan railways historic sidings & collected a few iron nails formerly used to hold the sleepers in place .. Thse nasty fellas threaten to puncture the tyres of unsuspecting motorists.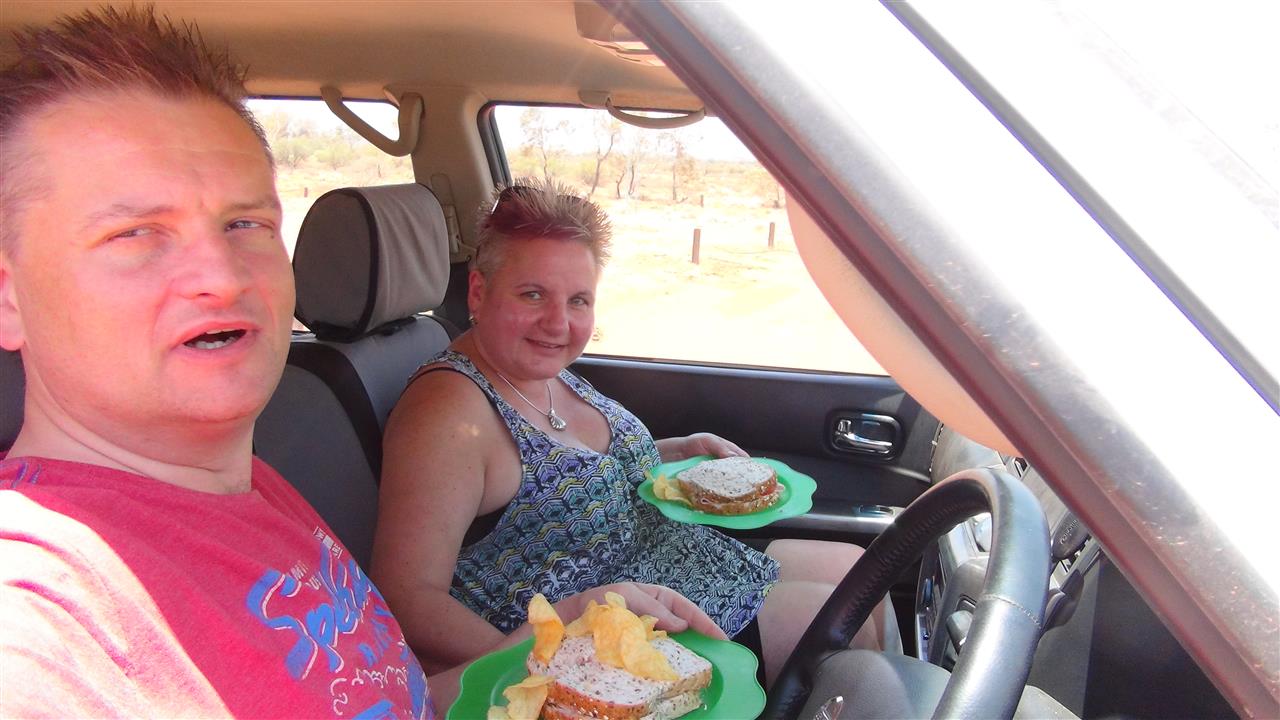 Lunch , a DIY sandwich, roadside. Temperatures souring into the 40's, Our Valiant little car struggled to power us through the powdery sand drifts.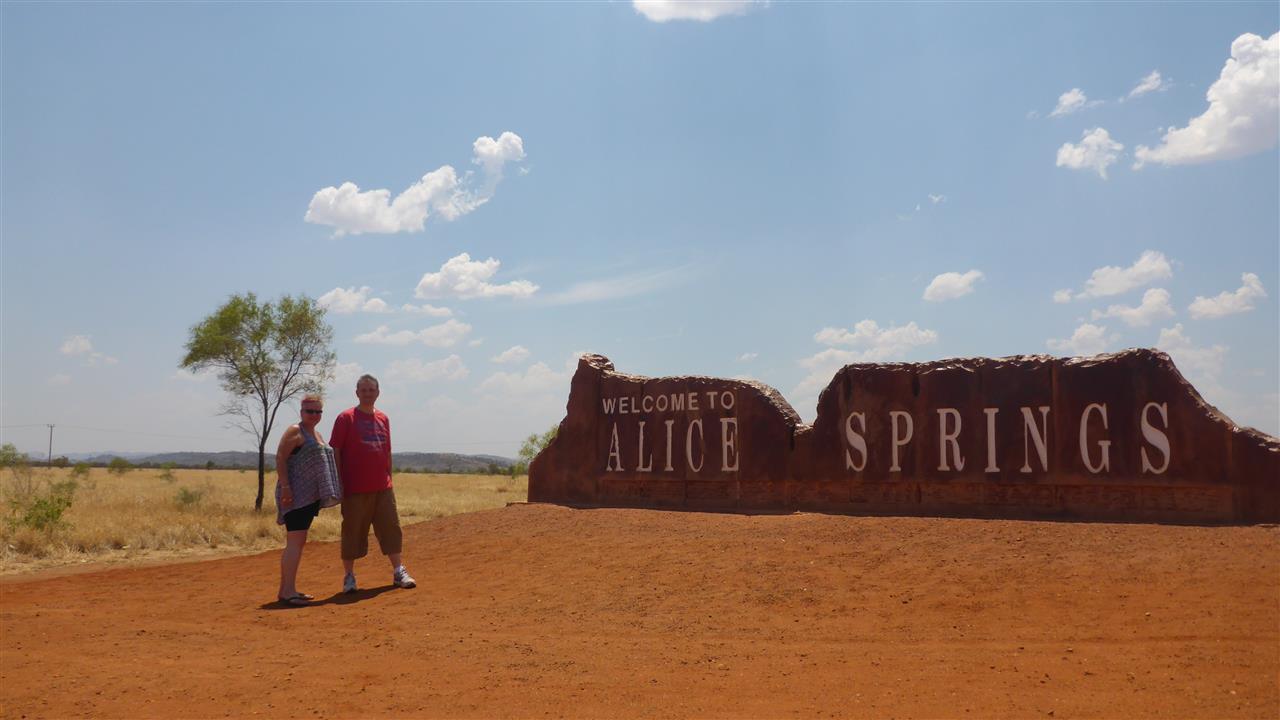 The temperature guage crept perilously close to critical more than once , as Ian navigated us through the oozing dunes.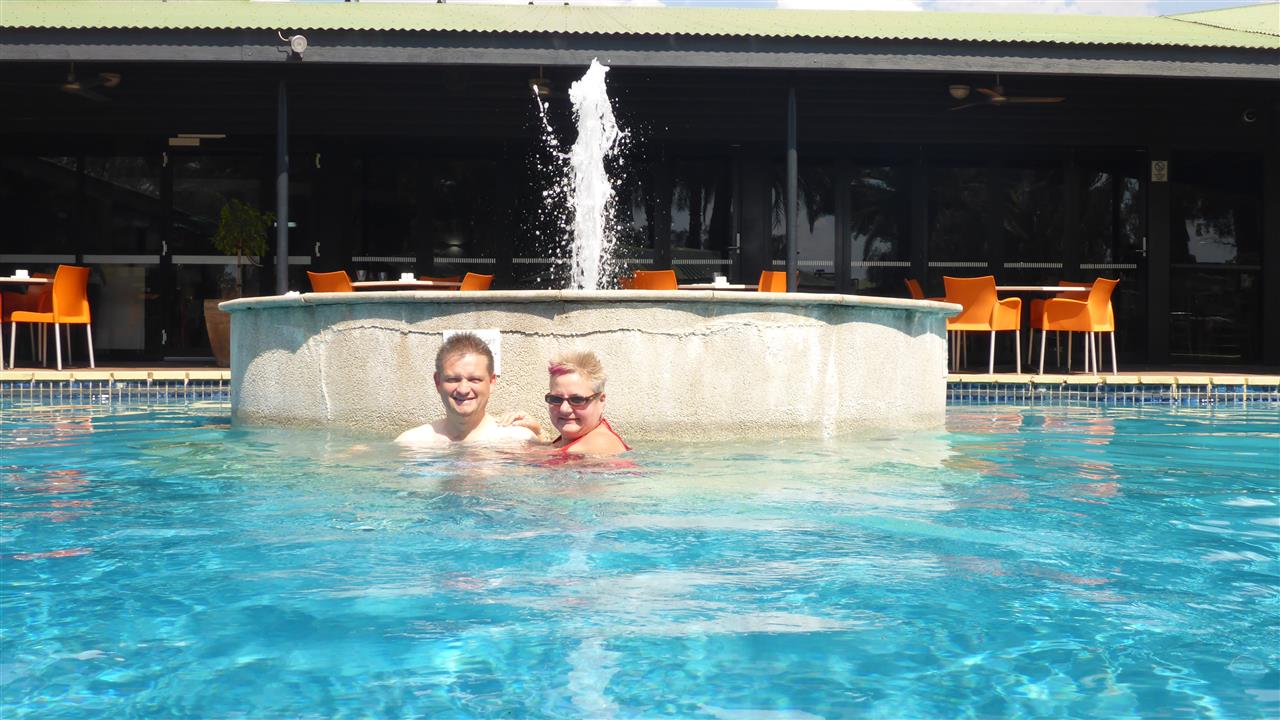 Alice springs & our Chifley hotel boasts , dust free rooms & a big refreshing pool.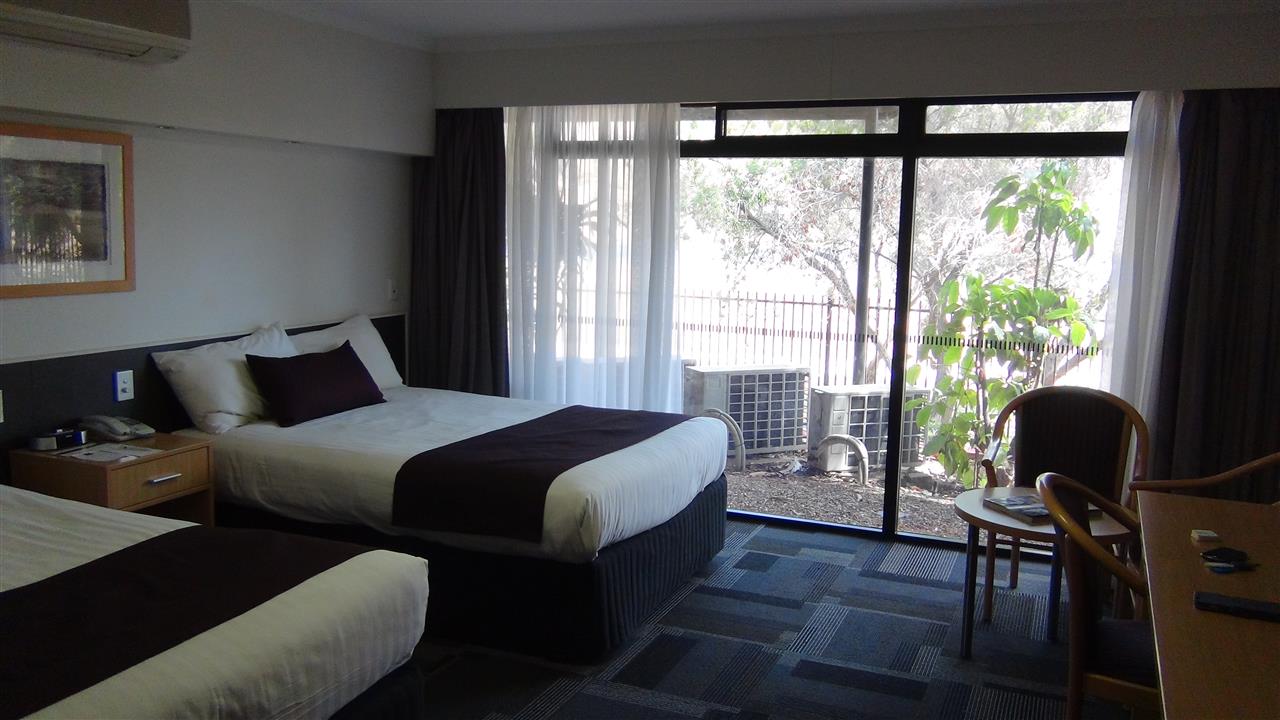 We washed away the dust of the day & a laundry load running in clear water..What more can a girl want ?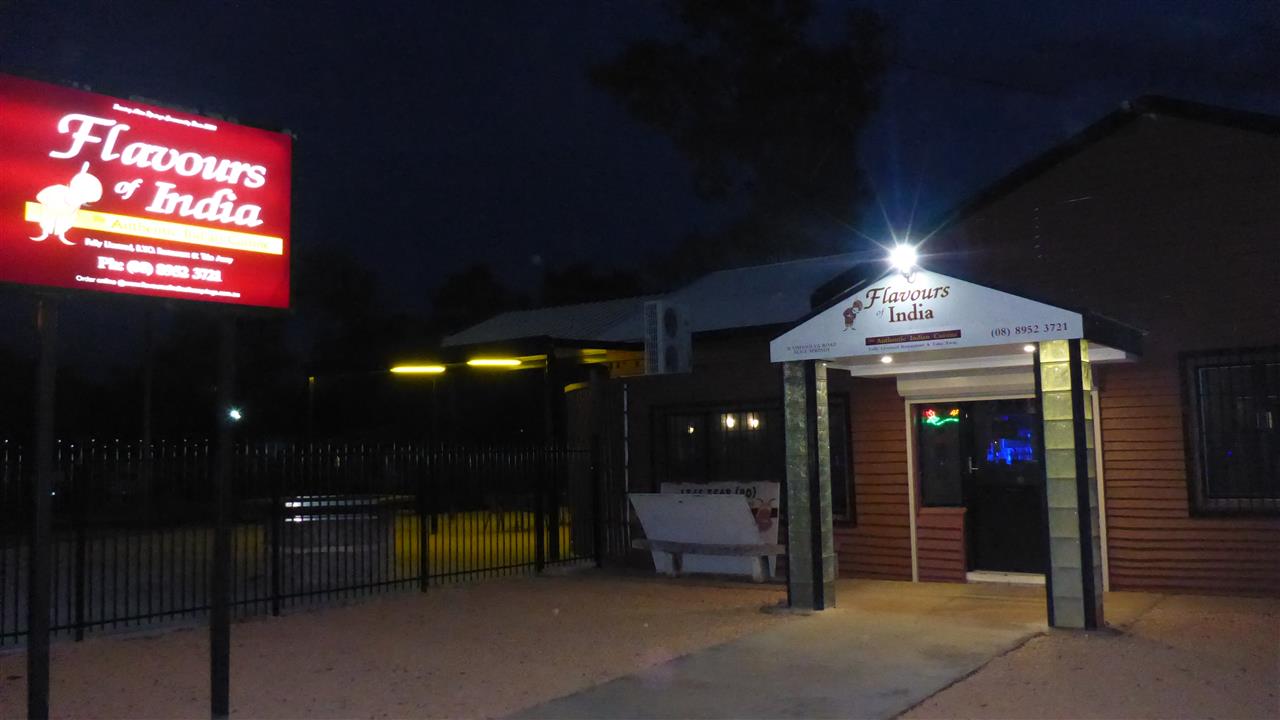 After a brief shopping trip, Ian found the holy grail.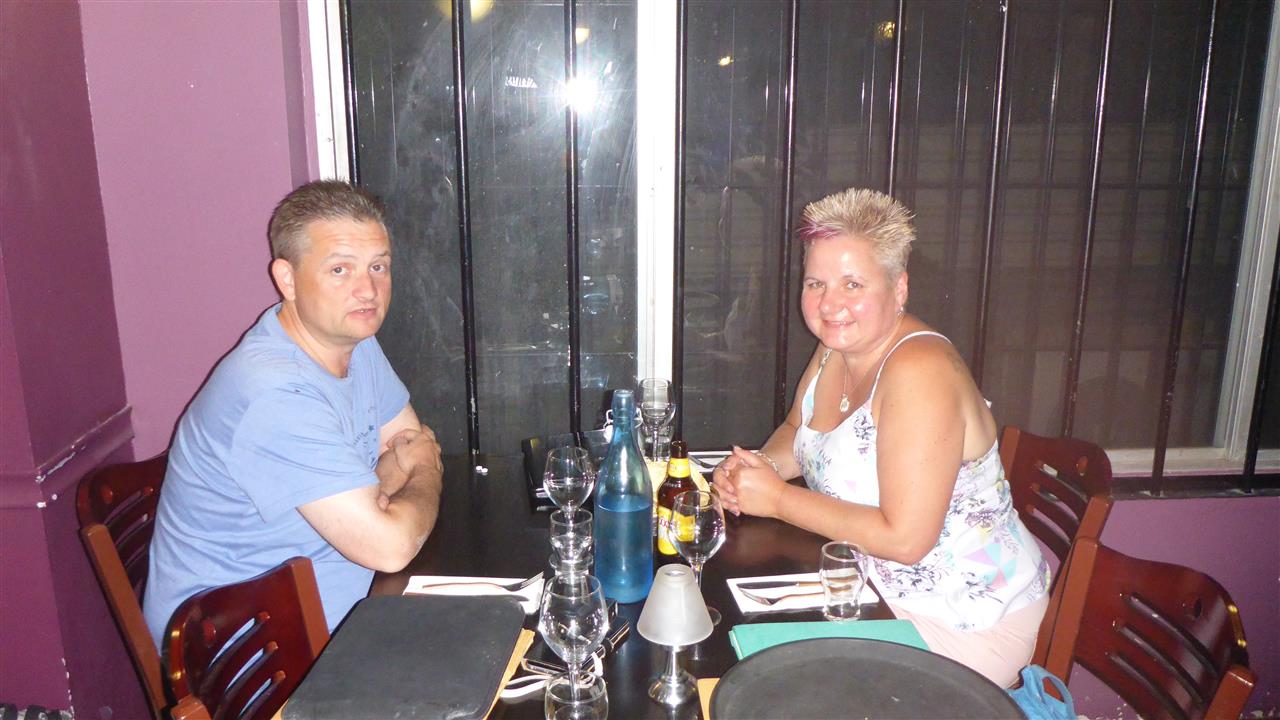 So far the service has been patchy, I have a beer so all is well with the world, the food smells great & if we ever get some i'm sure it tastes great too.

Sending special love to our nearest & dearest..Lots of hugs & positive thoughts.

Enjoy your fog, Its 42 degrees here.

Goodnight all xxxxx

After todays journey I can confirm that from leaving mount dare to the 270 KM mark we saw ....wait for it, 0 cars , but lots more cows : )