Holiday Australia 2015

Show all days on one page (a long download!)
Day 2 :A day and another day of travel (Thursday 22nd October 2015 )
Day 3 :Daylight at last, but not for long .. (Friday 23rd October 2015 )
Day 4 :Ferry to Kangaroo Island.. (Saturday 24th October 2015 )
Day 5 :The littlest lighthouse (Sunday 25th October 2015 )
Day 6 :Today will be mostly driving... (Monday 26th October 2015 )
Day 7 :Wilapena & the Sacred Canyon (Tuesday 27th October 2015 )
Day 8 :Show me the way to Parachilna (Wednesday 28th October 2015 )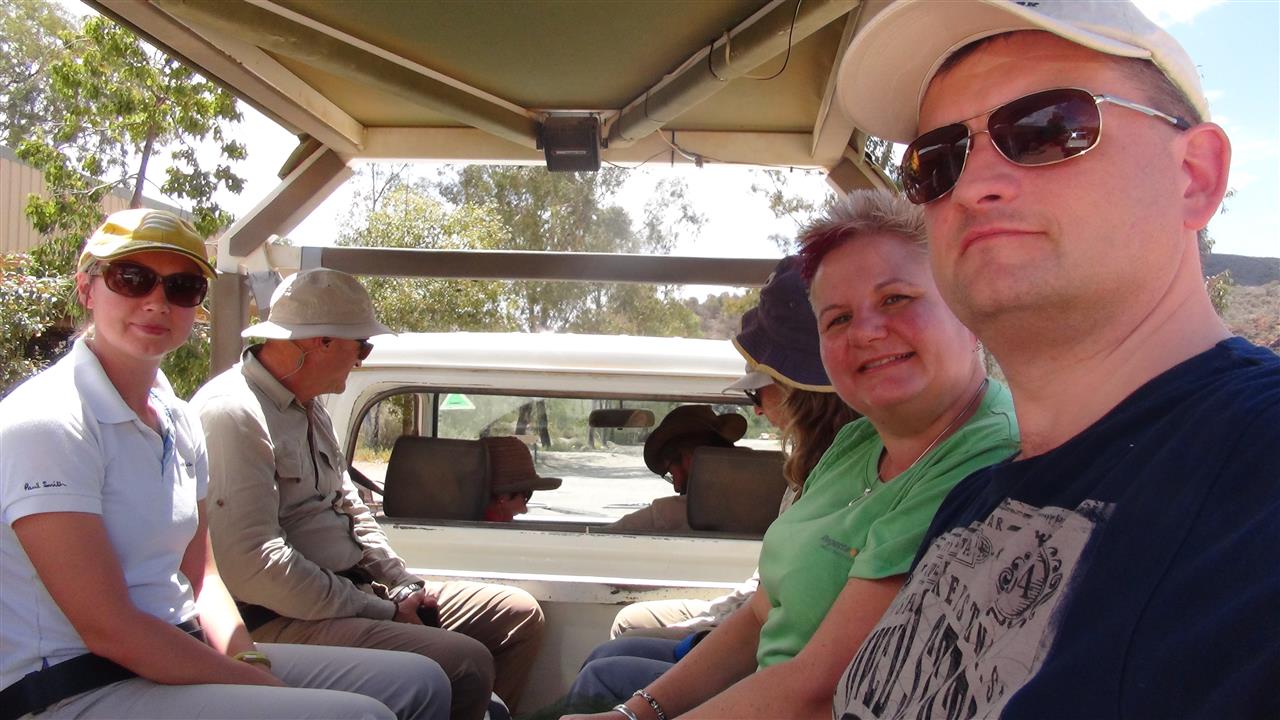 After leaving Parachilna , we took a leasurely drive to Leigh Creek, a tiny village boasting a supermarket !
Having stocked up we made our way along 140km of unpaved road to Arkaroola , lunch at the only building , shop , restaurant , reception for our Ridge top tour.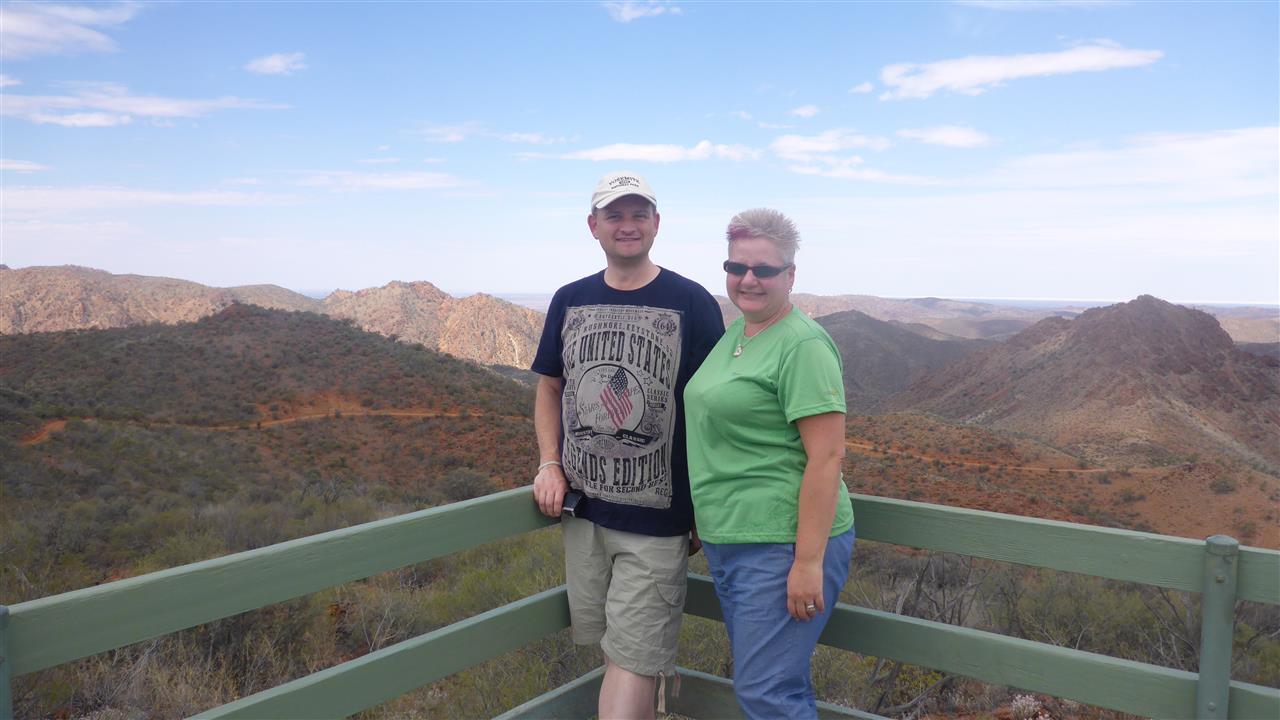 The weather began overcast, blissfully less sweltering !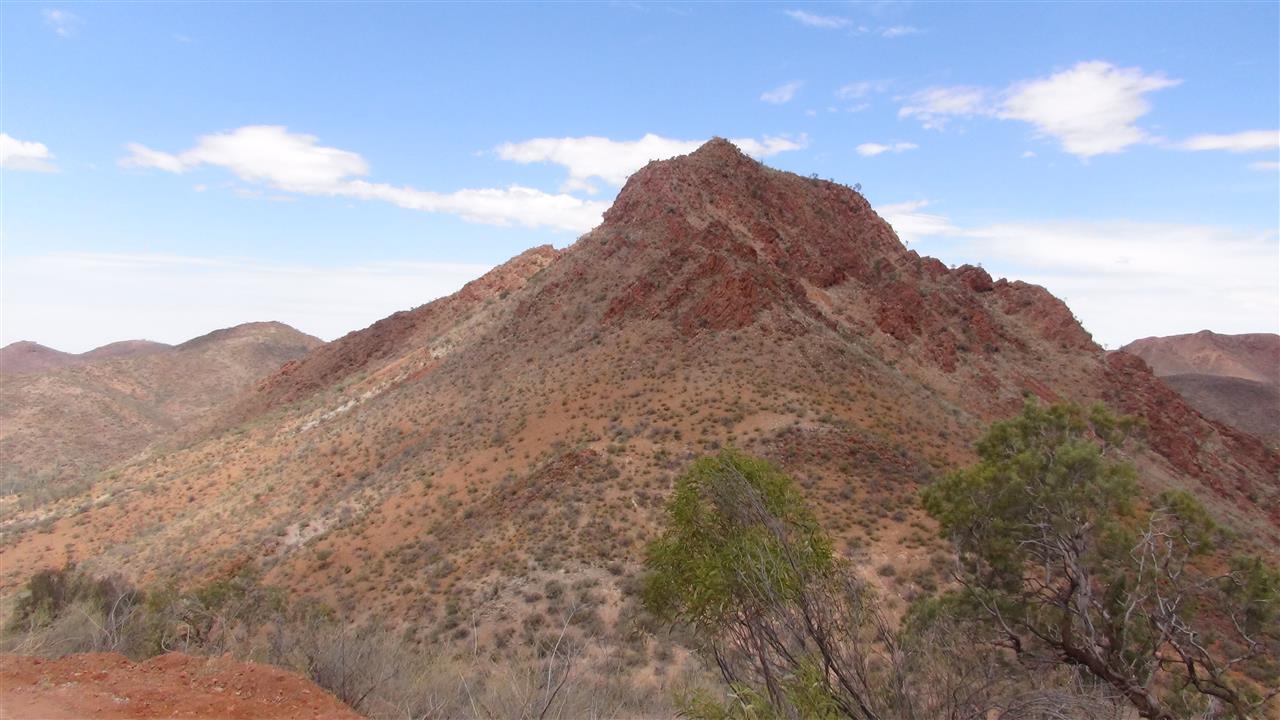 We took in Painted Mountain , reached by a bone rattling 4 wheel drive in a Toyota passenger jeep, Rick our guide pointed out a heap of geological facts & info en route.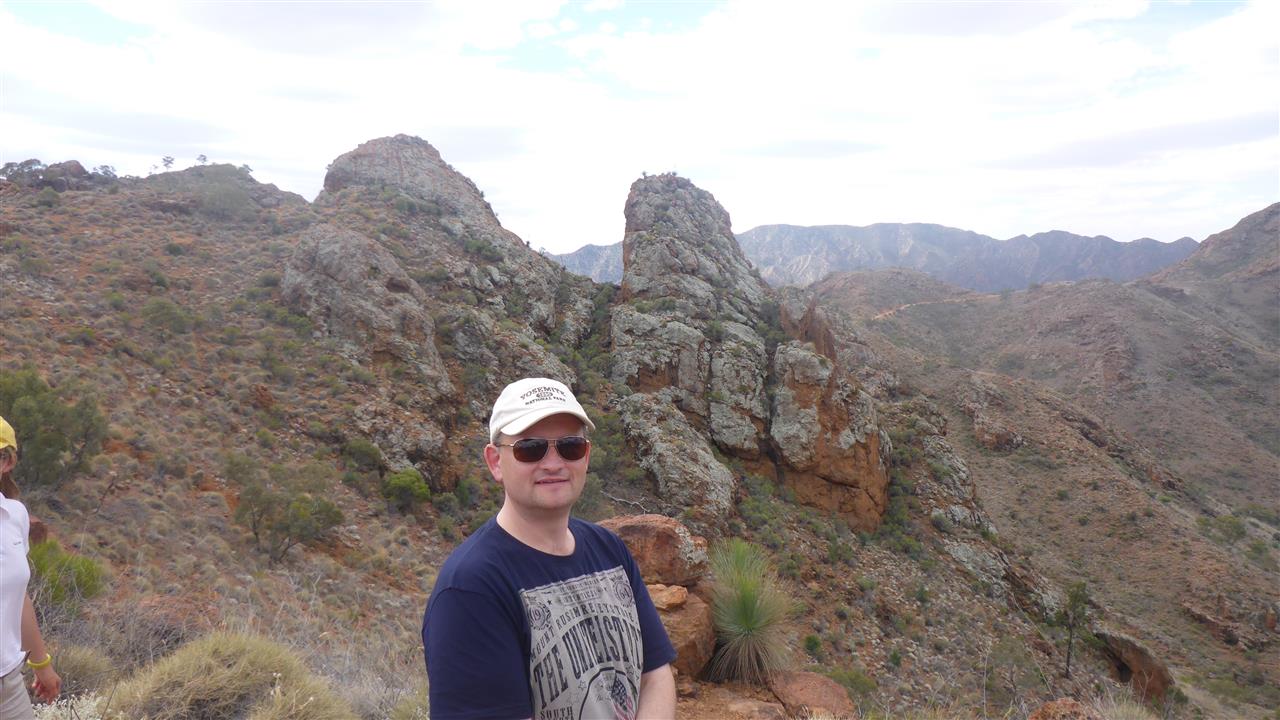 Split rock , a 2nd stop off point to stretch our legs.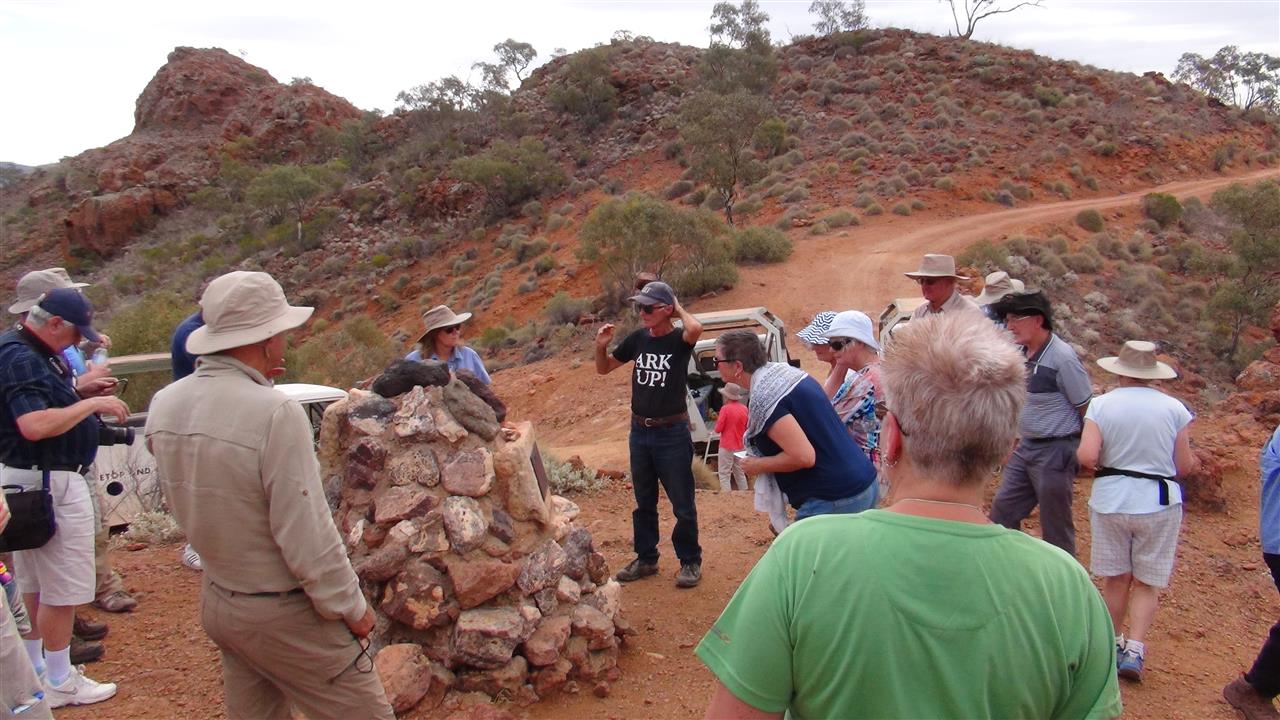 The Arkaroola hotel & homestead were established by the late Dr Reg Sprigg, he worked with many major geological experts during the 20th century.
His son Doug ( Black tee shirt ) the new owner has followed in his fathers footsteps & more.
He treated us largely to a tour on radioactivity, Radium was mined here until better value alternatives were discovered.
Dougs passion was unmistakable, a diminutive eco warrior trying to champion clean fuel & even cleaner methods of disposing of the substances we are already using as power.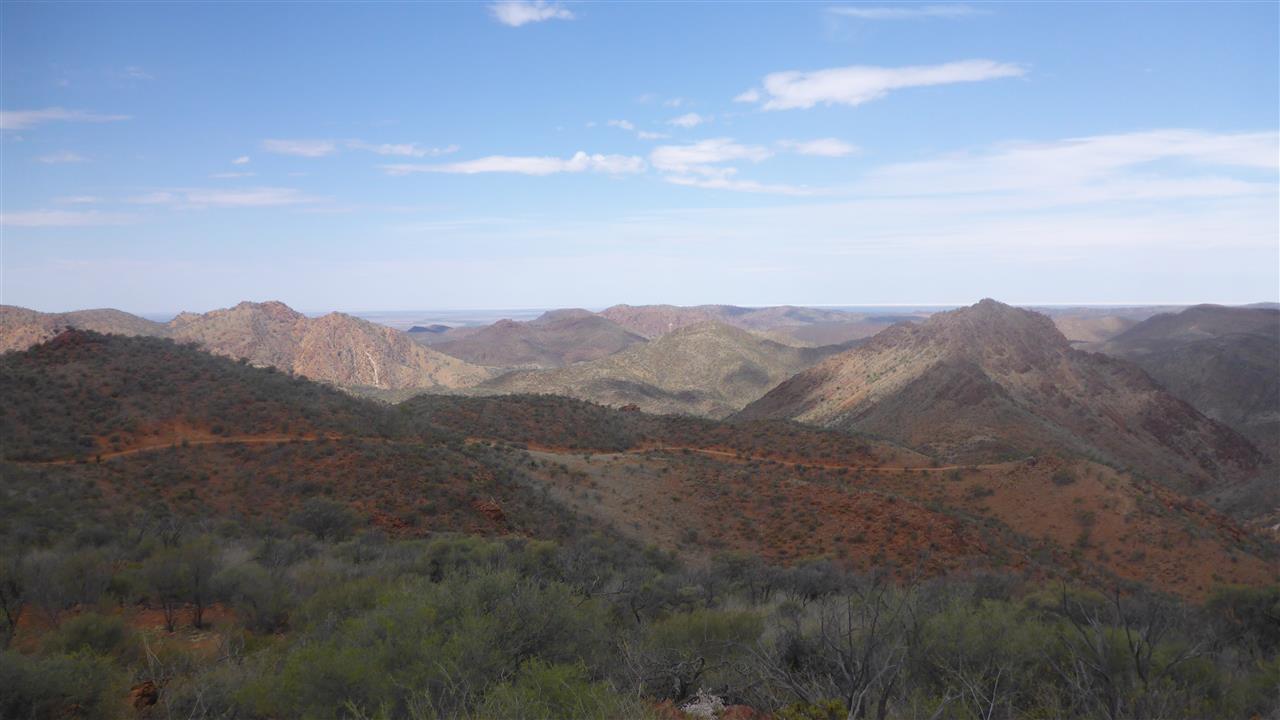 The journey was interesting , if not a tad too long.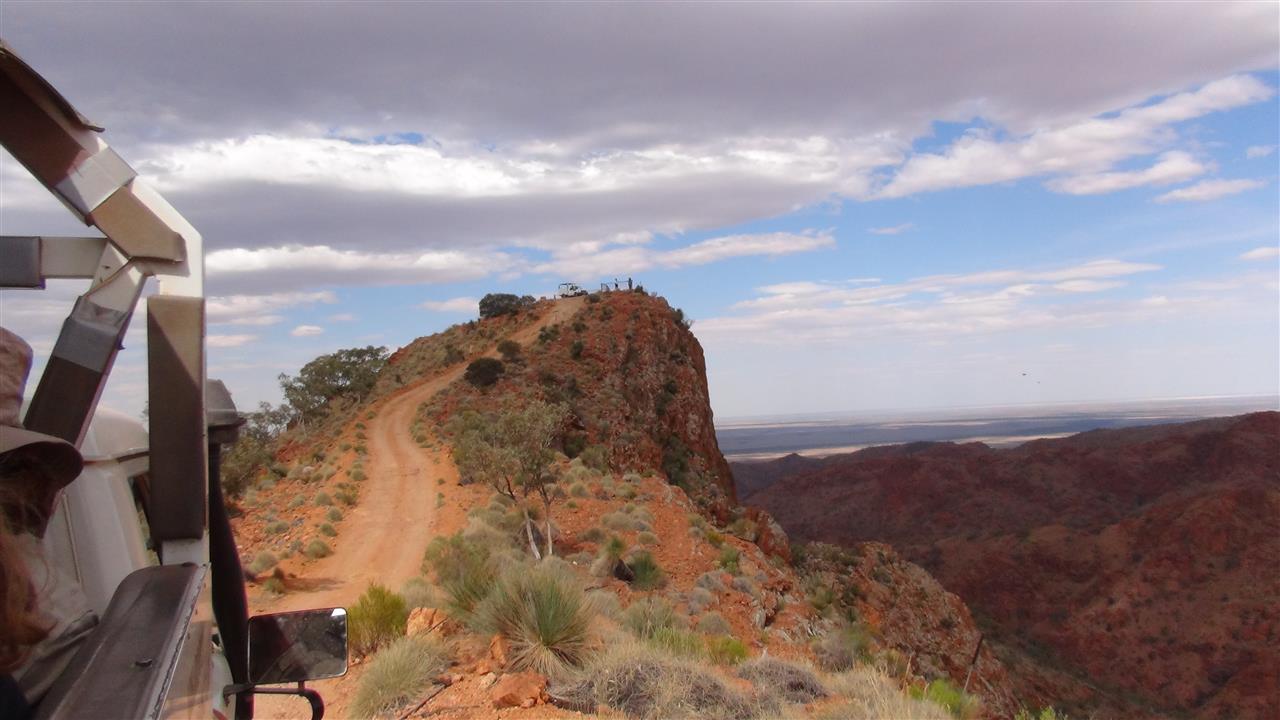 Final stop " the lookout" for tea & cake, brewed by Doug himself & some spectacular views.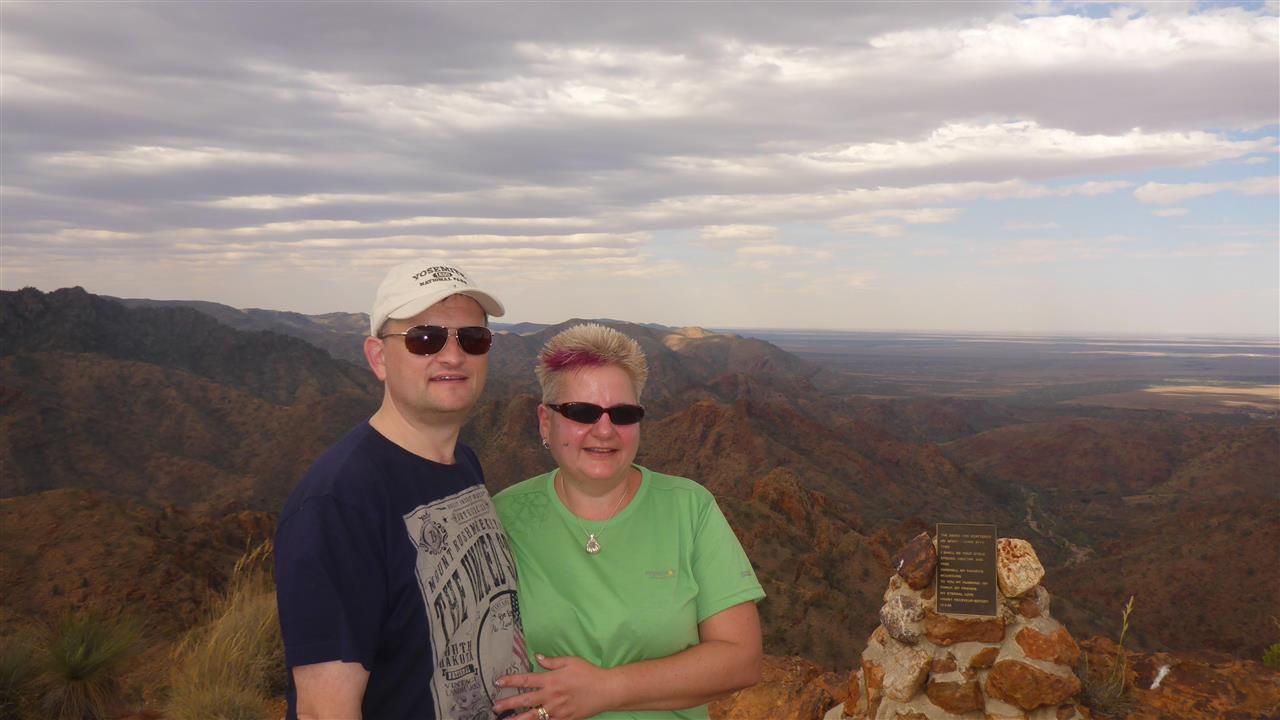 The clouds added an extra dimension to our photos , the sky goes on for miles & miles !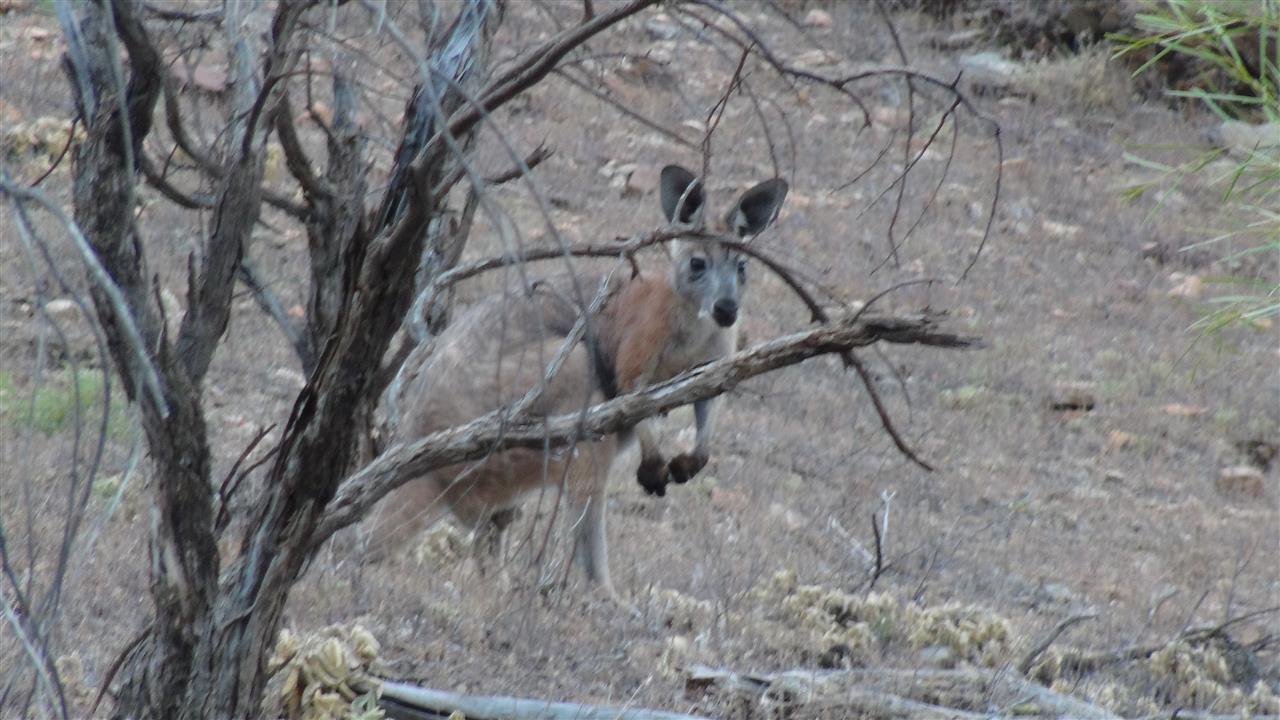 A little skippy watching on the way back to base.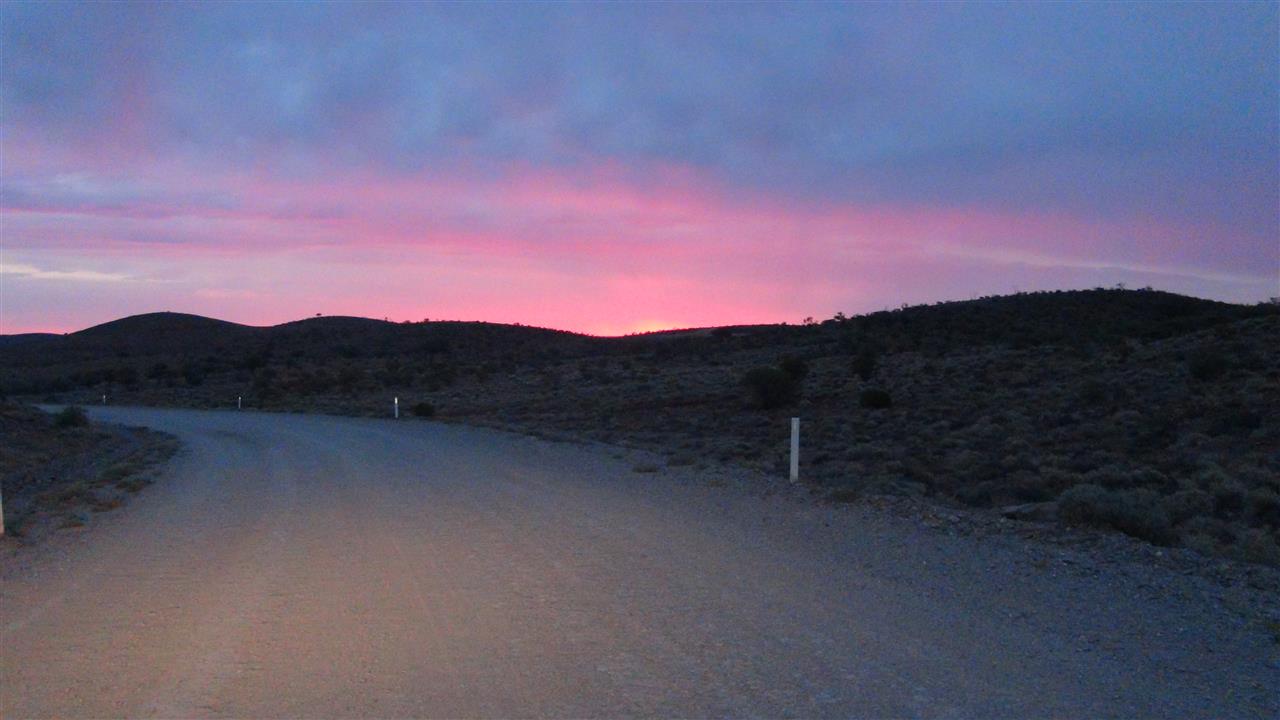 Having rehydrated & had a wee, we hopped back in the car for the drive back to Leigh Creek, avoiding the nocturnal beasts, Skippy's , Goats, sheep & bunnies.

The Leigh Creek puzzle of wheres the hotel ? Took a few minutes to fathom , but we found it & managed to order dinner moments before the kitchen shut!

Off to bed for us another fun packed day tomorrow.

Good night sleep tight , one & all..xxx