Holiday Australia 2015

Show all days on one page (a long download!)
Day 2 :A day and another day of travel (Thursday 22nd October 2015 )
Day 3 :Daylight at last, but not for long .. (Friday 23rd October 2015 )
Day 4 :Ferry to Kangaroo Island.. (Saturday 24th October 2015 )
Day 5 :The littlest lighthouse (Sunday 25th October 2015 )
Day 6 :Today will be mostly driving... (Monday 26th October 2015 )
Day 7 :Wilapena & the Sacred Canyon (Tuesday 27th October 2015 )
Day 8 :Show me the way to Parachilna (Wednesday 28th October 2015 )
Day 9 :The Arkaroola Ridge top tour.. (Thursday 29th October 2015 )
Day 10 :Leigh Creek to our bear cave ! (Friday 30th October 2015 )
Day 11 :Coober Pedy & the painted desert (Saturday 31st October 2015 )
Day 12 :Sunday on the way to Mount Dare. (Sunday 1st November 2015 )
Day 13 :A nail biting finish! (Monday 2nd November 2015 )
Day 14 :A town called Alice to Kings Canyon. (Tuesday 3rd November 2015 )

Day 15 : Ayers Rock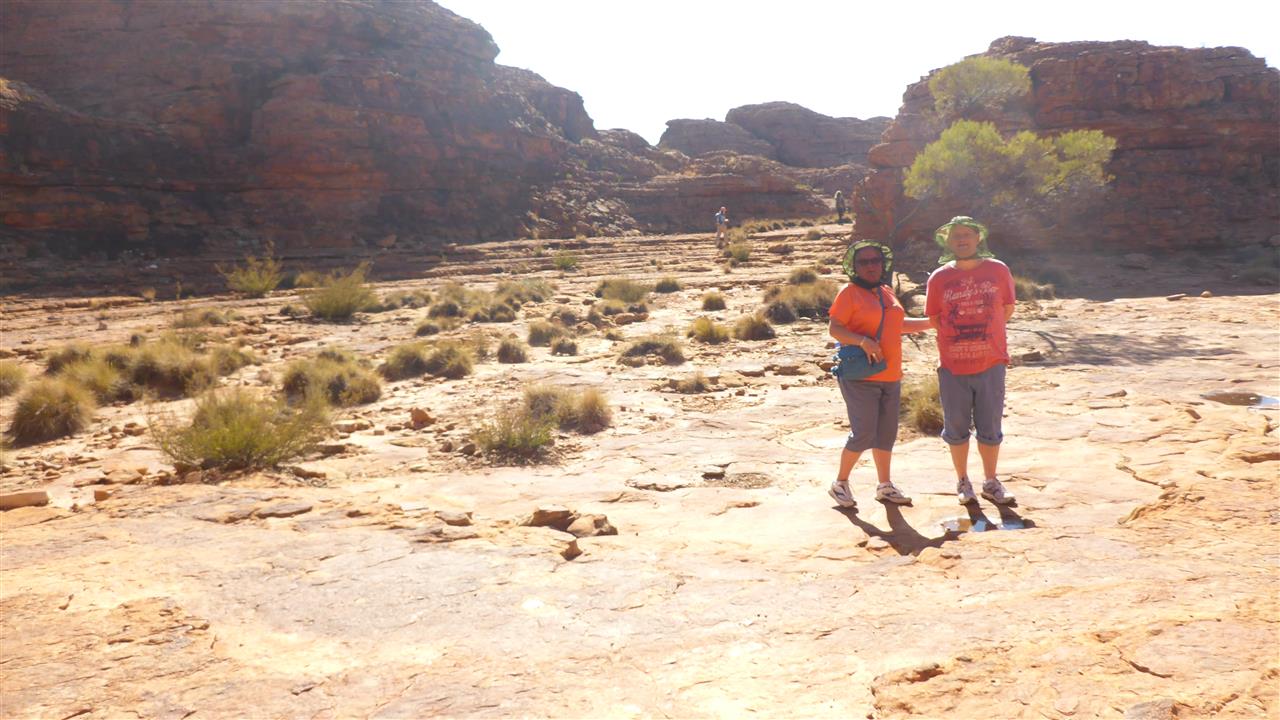 I wasn't feeling very chipper, when we checked out of our Kings Canyon resort , mainly because Ian had set his heart on completing the 5.5km rim walk.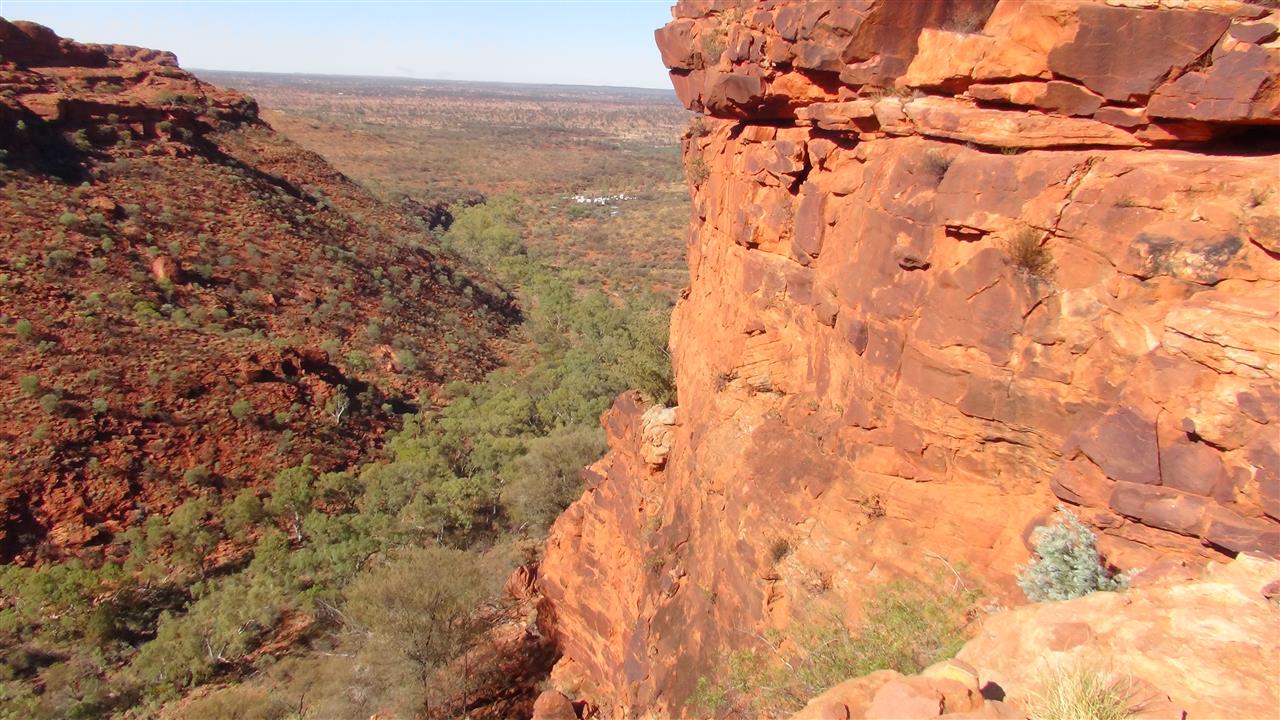 By 7.45 we were standing at the base of Heart Attack Hill as its affectionately known locally.. A 270M High staircase of jagged rocks glued together with some unconvincing looking concrete.
This was the point at which for 2 pins I would have headed for the car , but for Ians desperately cheery encouragement to just go a little further.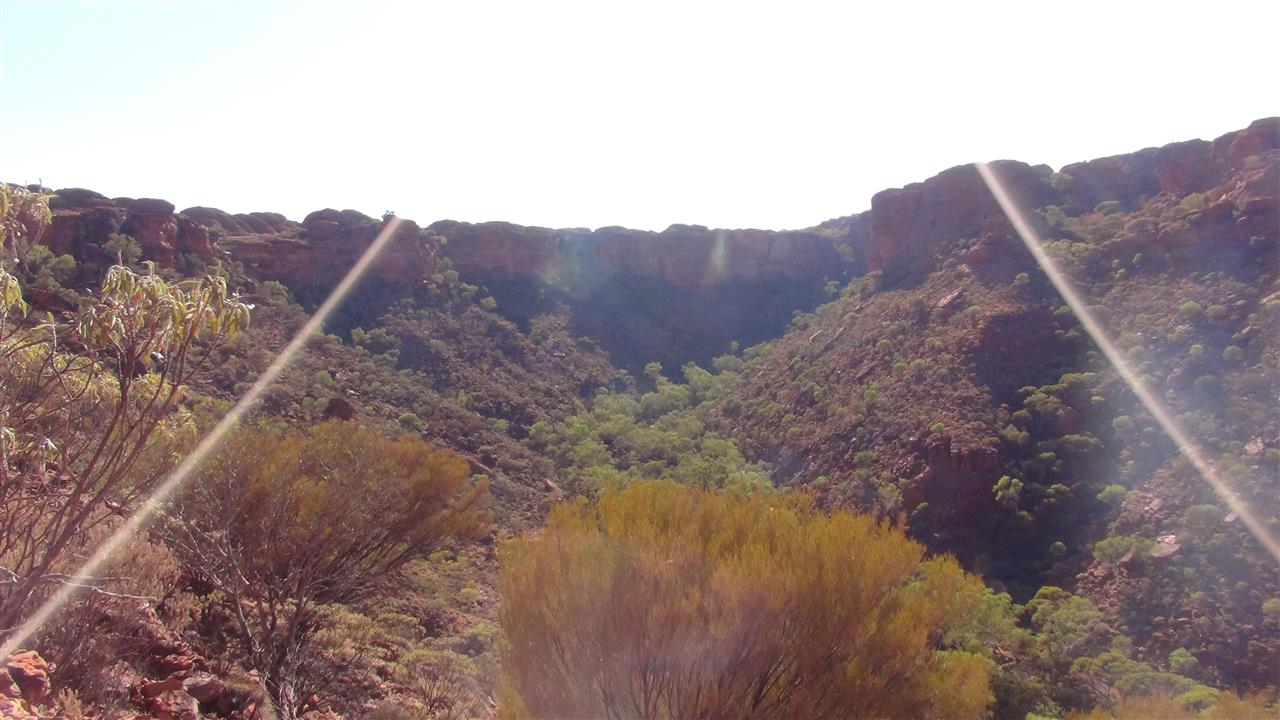 Having reached the top it seemed like a good idea to try at least part of the route, especially as the alternative was a climb of death to the ground.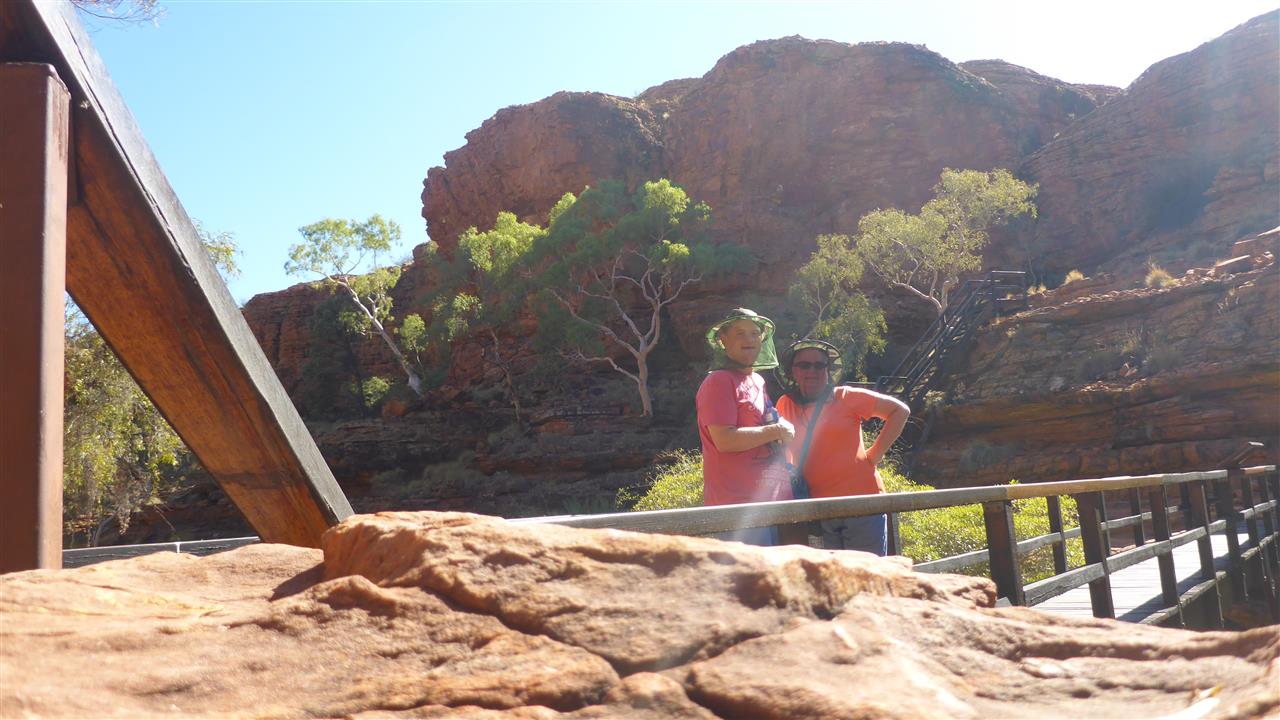 The route was really quite interesting , we encountered a stairs & bridge affair which struck fear into my heart.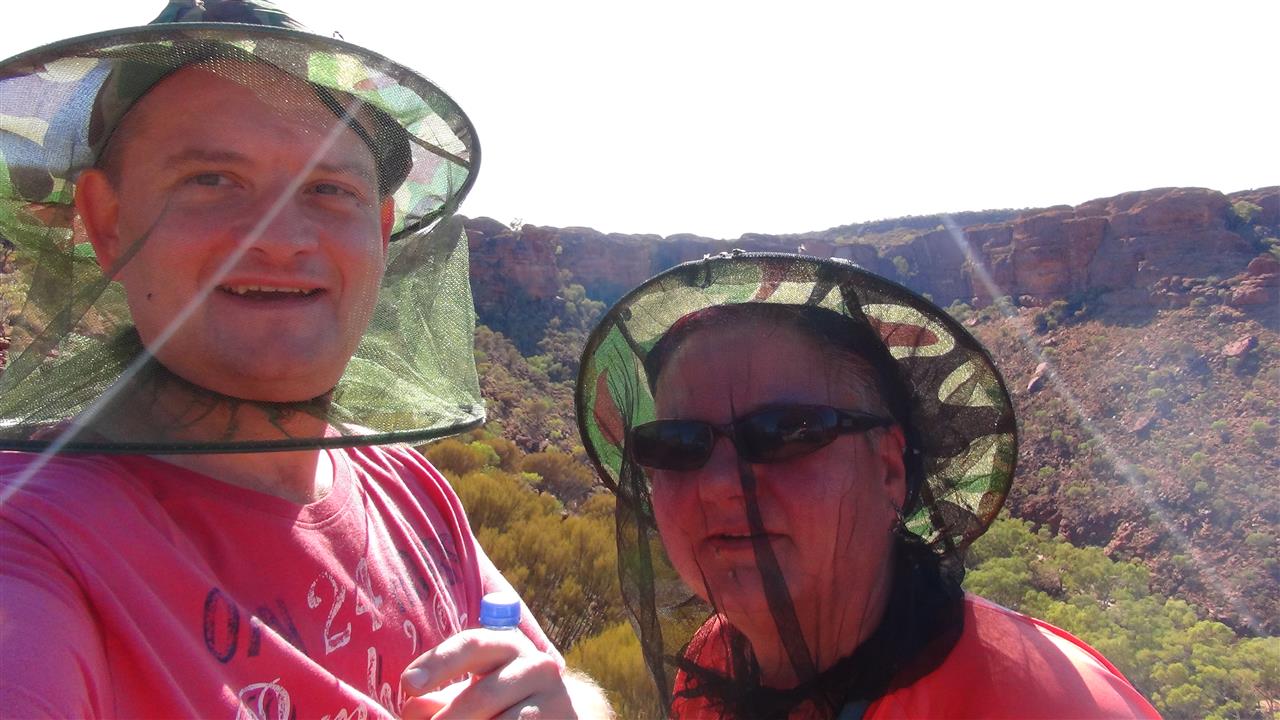 Just to prove it really was us, we felt like we should be shouting " I'm a celebrity , get me out of here ".!!!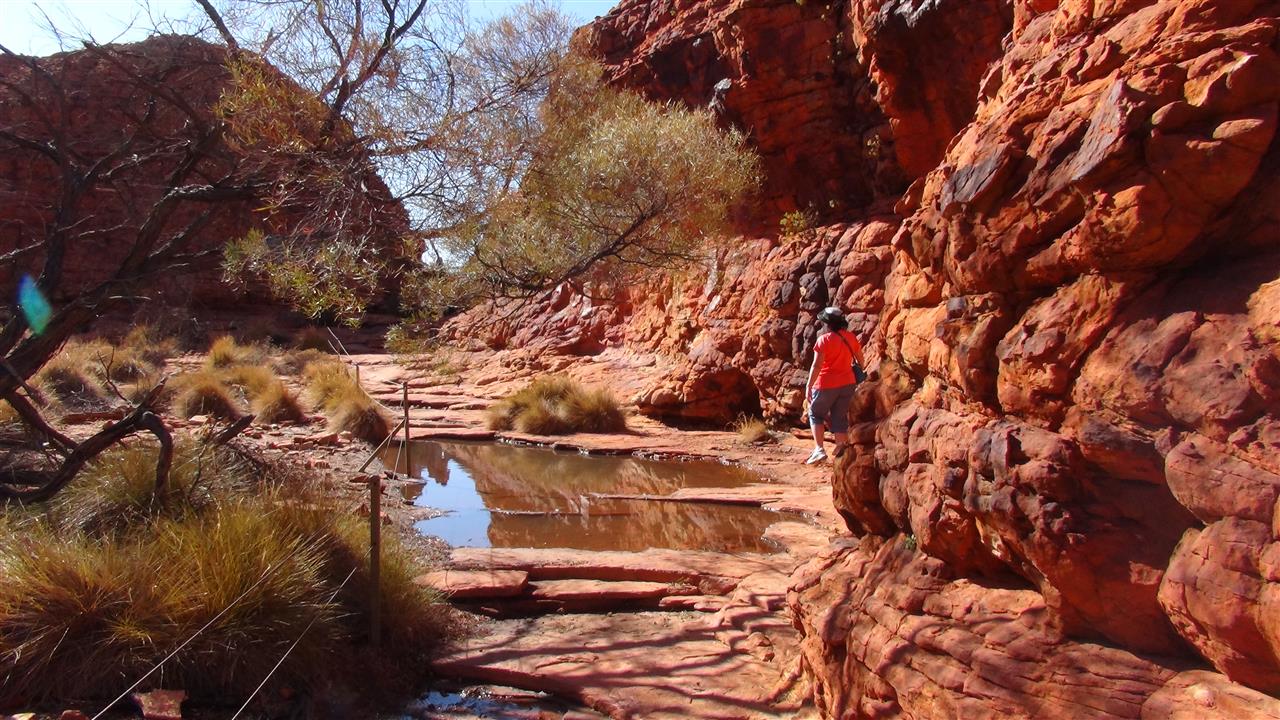 When it finally became obvious the car park was a mere kilometre away my spirits soured.
Thats it I'm not getting out of the car again, at least not til Uluru.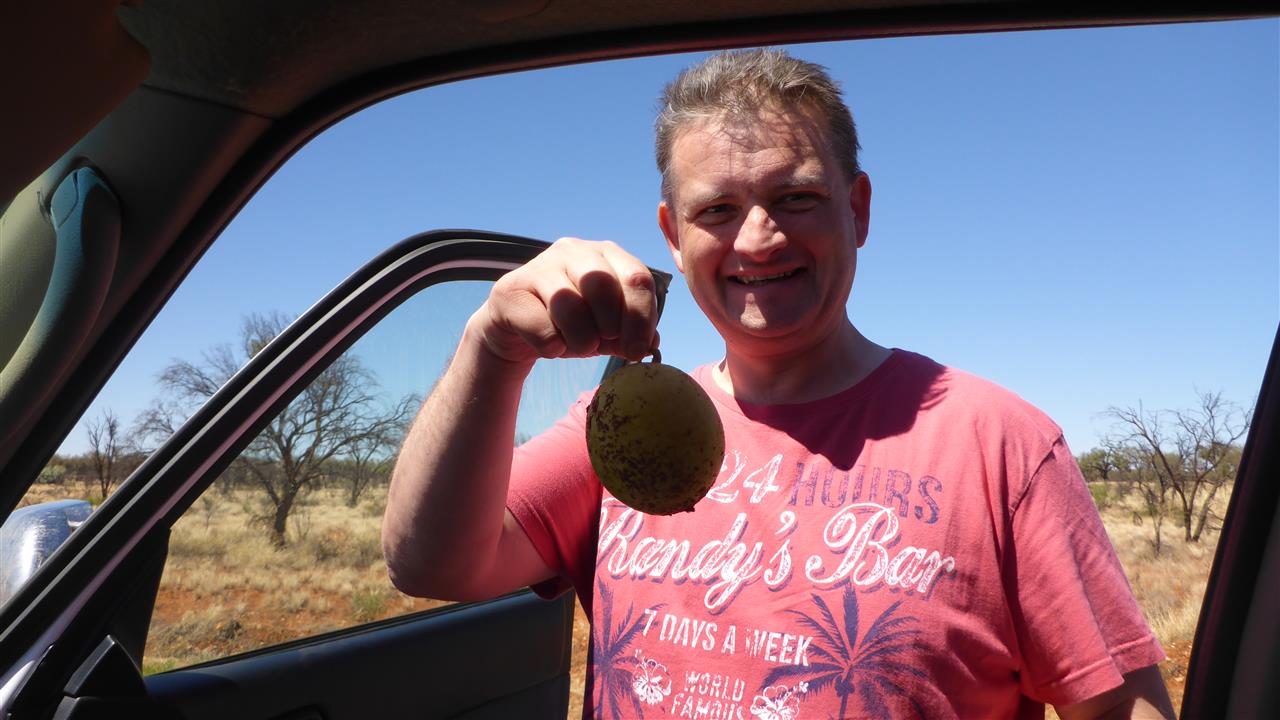 The journey was so bumpy one of Ians important parts fell off.

Some sort of wild pear along the roadside , looking like a spilled load of washed potatoes.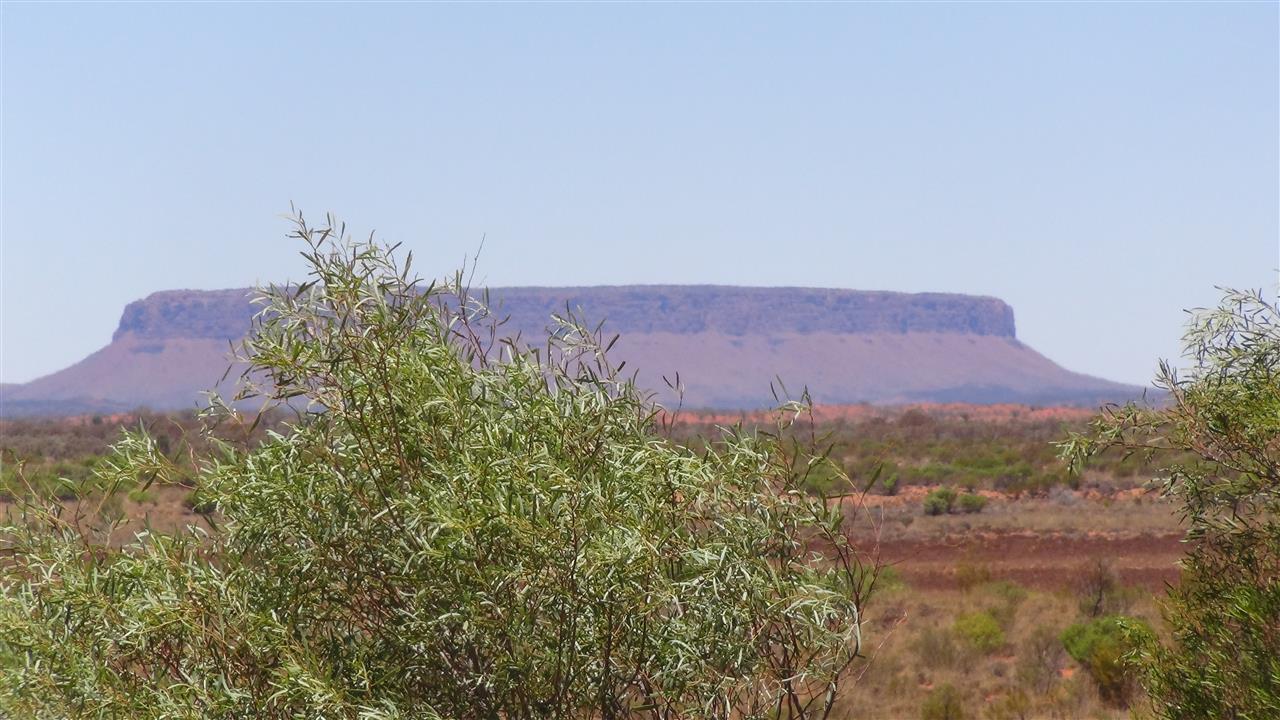 As we approached Ayers rock we passed its brother ..Mt Conner.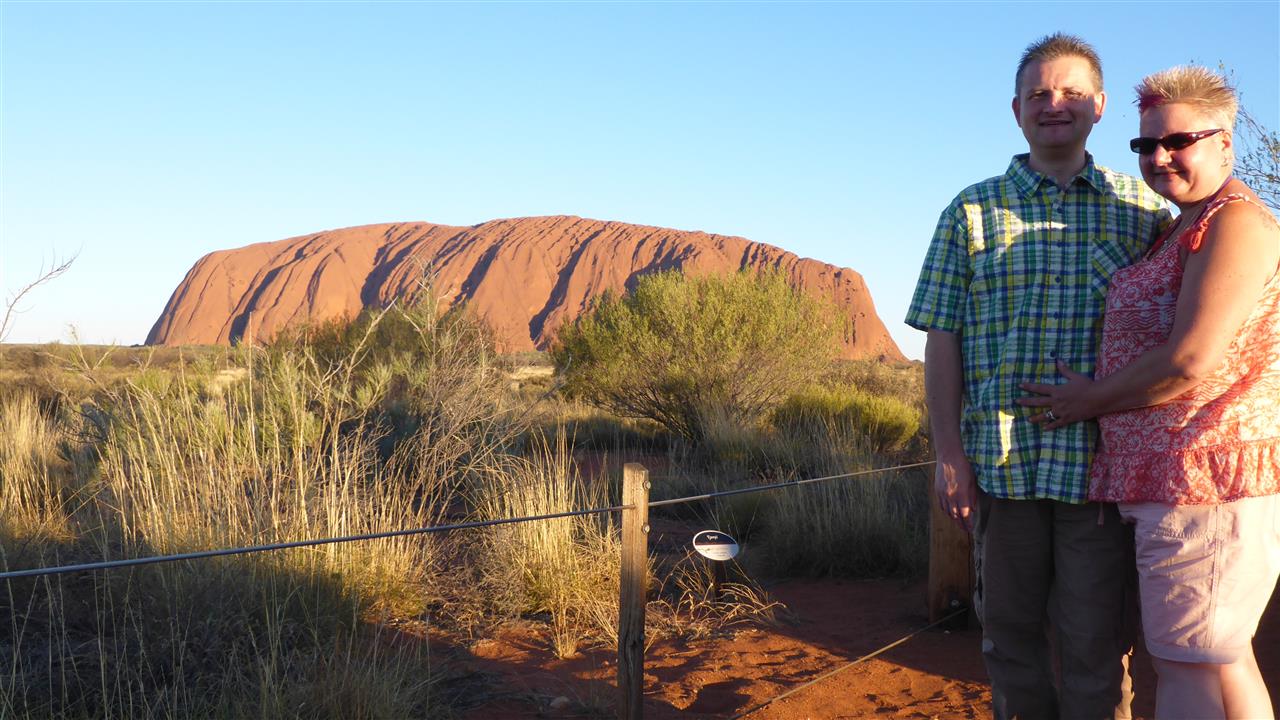 We took a tour of the sacred site stopping at the cultural centre & getting a look at the highly scarey walkers route up onto the rock , I am terribly relieved we won't be here in the morning , in case my husband decides he'd like to give it a try.. 35 people have died on this summit.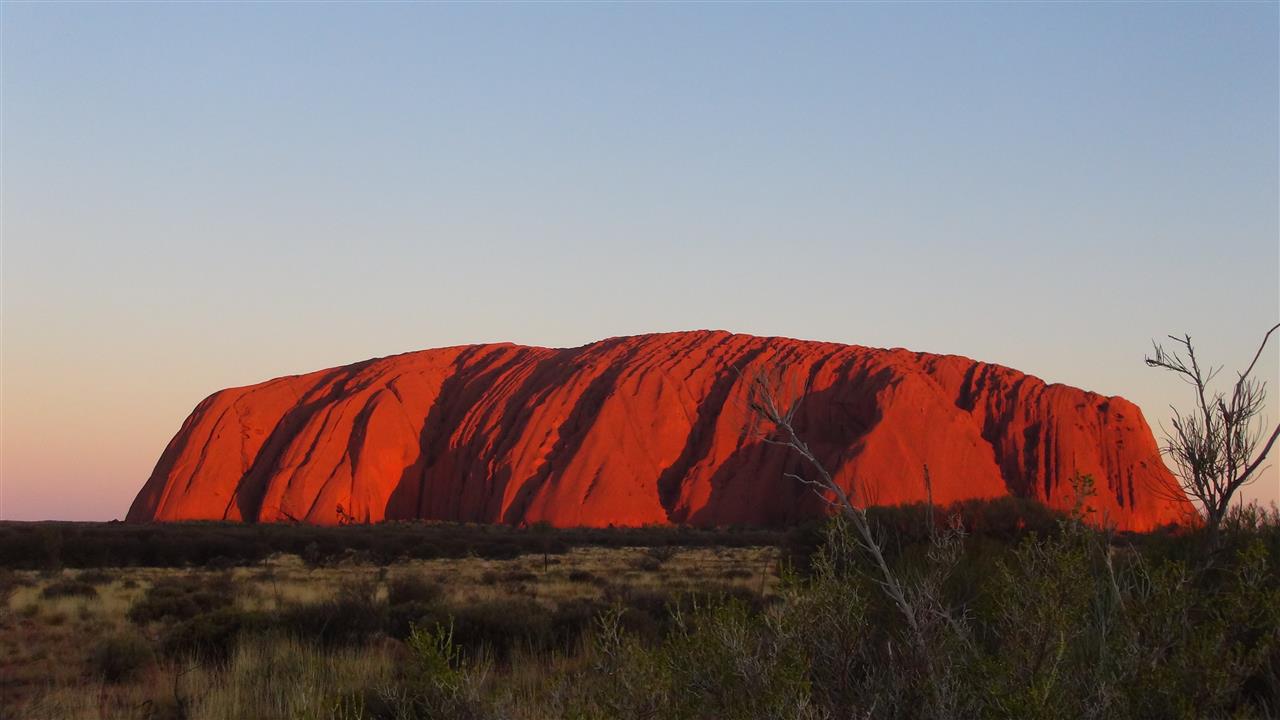 Having checked into our desert view hotel, complete with our personal view of the big boy. A welcome bath before venturing out to observe the sunset from the well apppointed viewing points.
Ian jerry rigged the camera to the roof of the car & operated the camera remotely for this stunning shot.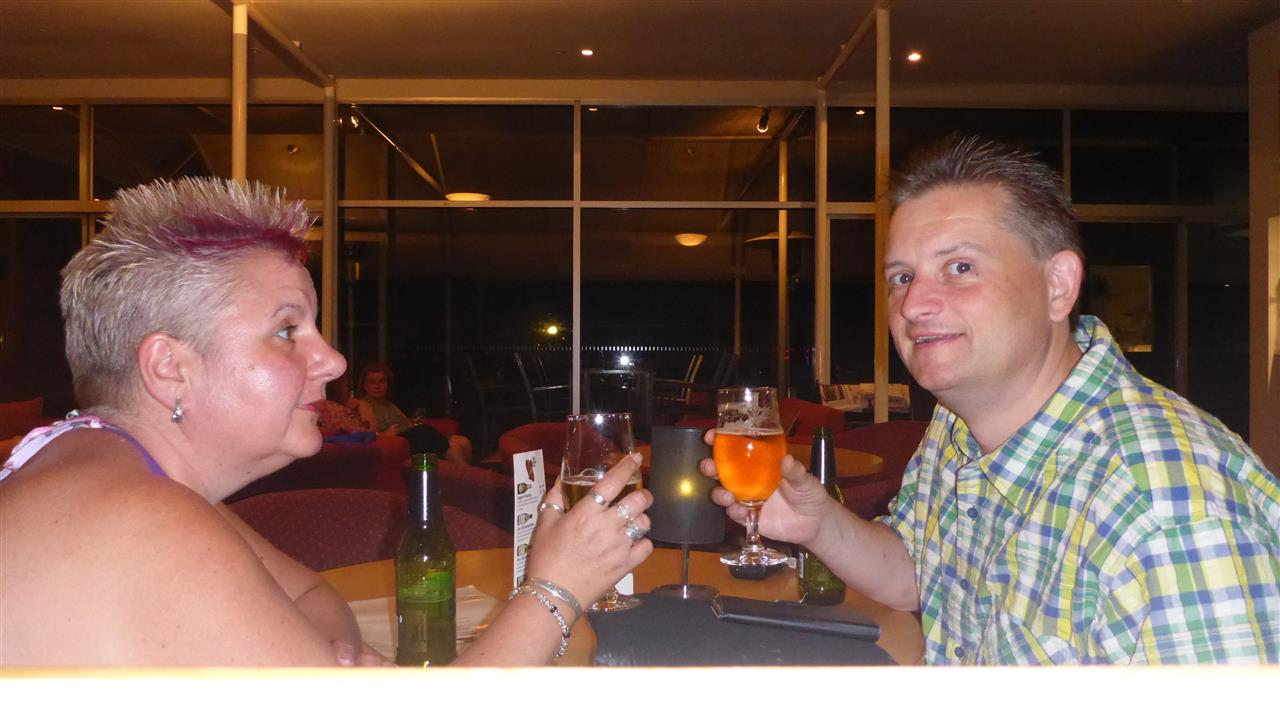 Back at the hotel we await our table in the posh grill.

Was lovely to speak to Hollie, sleepy Josh , the dogs & cat today . Plus welcome to the world Mia Gracie Holder. Well done Miss Ellie xx

Early start tomorrow , Ian wants to get up to see sunrise over the rock from our room, I may elect to view it later via Ians video : ) before our dash back to Alice springs, our car has a date with the Nissan dealer..

Goodnight my lovelies xxxx