Holiday Australia 2015

Show all days on one page (a long download!)
Day 2 :A day and another day of travel (Thursday 22nd October 2015 )
Day 3 :Daylight at last, but not for long .. (Friday 23rd October 2015 )
Day 4 :Ferry to Kangaroo Island.. (Saturday 24th October 2015 )
Day 5 :The littlest lighthouse (Sunday 25th October 2015 )
Day 6 :Today will be mostly driving... (Monday 26th October 2015 )
Day 7 :Wilapena & the Sacred Canyon (Tuesday 27th October 2015 )
Day 8 :Show me the way to Parachilna (Wednesday 28th October 2015 )
Day 9 :The Arkaroola Ridge top tour.. (Thursday 29th October 2015 )
Day 10 :Leigh Creek to our bear cave ! (Friday 30th October 2015 )
Day 11 :Coober Pedy & the painted desert (Saturday 31st October 2015 )
Day 12 :Sunday on the way to Mount Dare. (Sunday 1st November 2015 )
Day 13 :A nail biting finish! (Monday 2nd November 2015 )
Day 14 :A town called Alice to Kings Canyon. (Tuesday 3rd November 2015 )
Day 15 :Ayers Rock (Wednesday 4th November 2015 )
Day 16 :Not much happened... (Thursday 5th November 2015 )
Day 17 :On the road again & off to the UFO capital of Australia... (Friday 6th November 2015 )
Day 18 :Devils Marbles (Saturday 7th November 2015 )
Day 19 :Goodbye Daly Waters. (Sunday 8th November 2015 )

Day 20 : Kakadu do do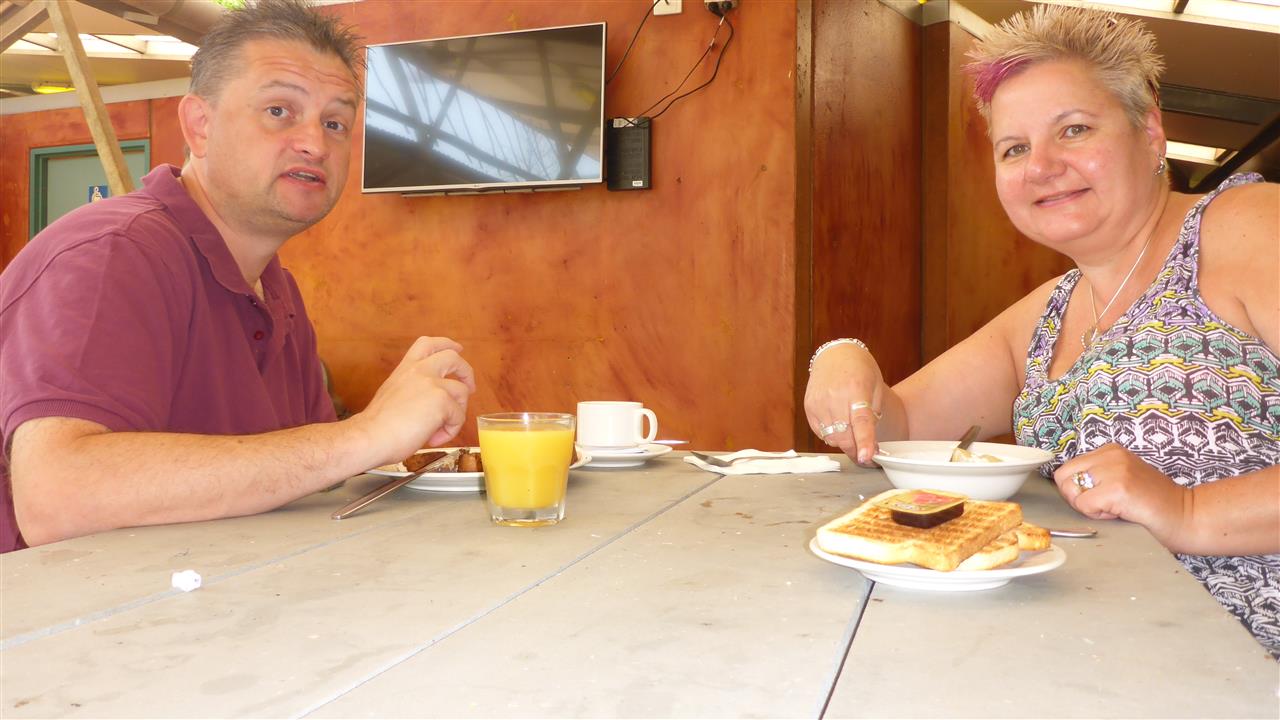 Breakfast was a bit of a rush , we woke up at 09.10..Still managed to be there in time ..Phew!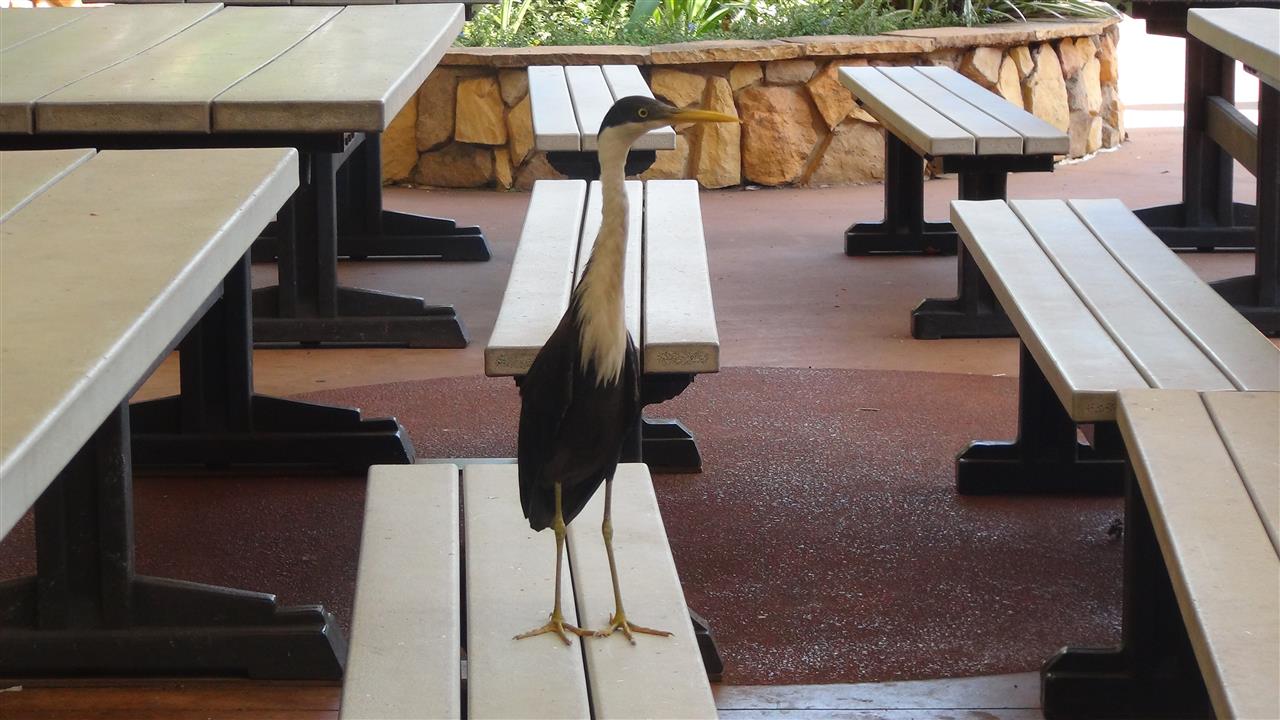 We should have taken our clue from this breakfast time visitor, today would be " Wildlife" day.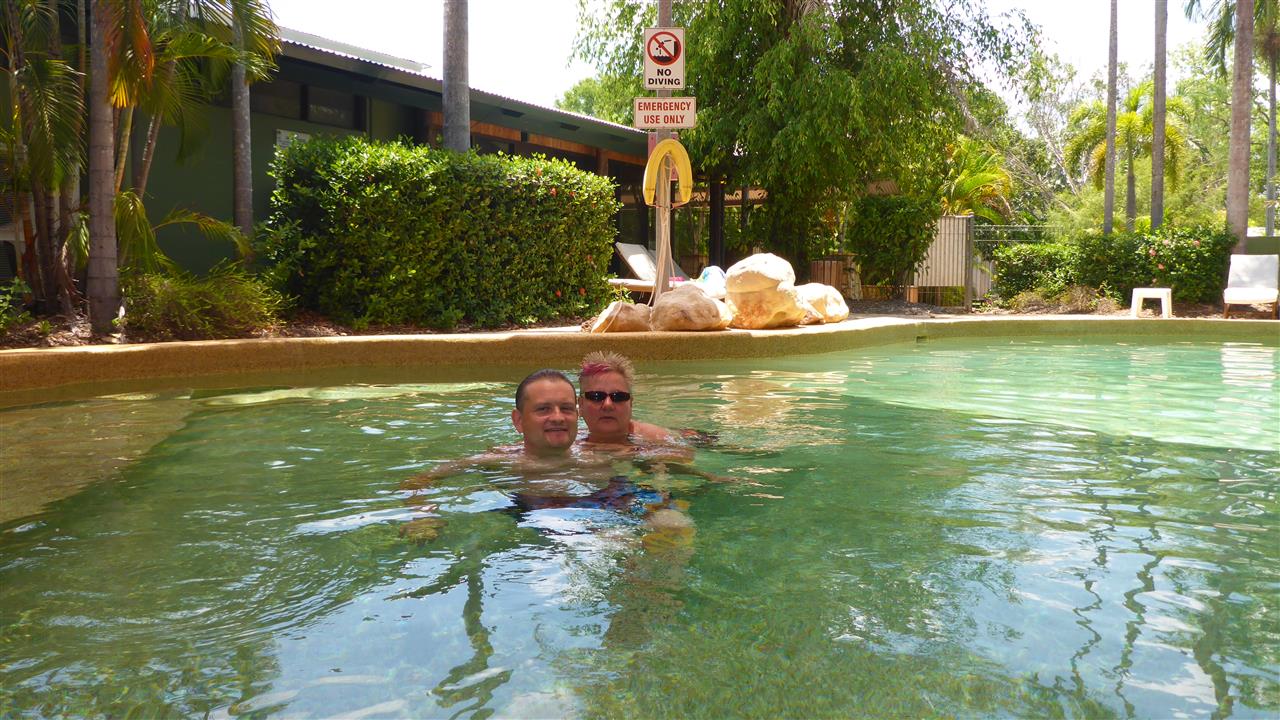 We tried the smaller pool or " Our Pool" as we called it..we had it to ourselves for 3 blissful hours, taking advantage of its shaded cool end.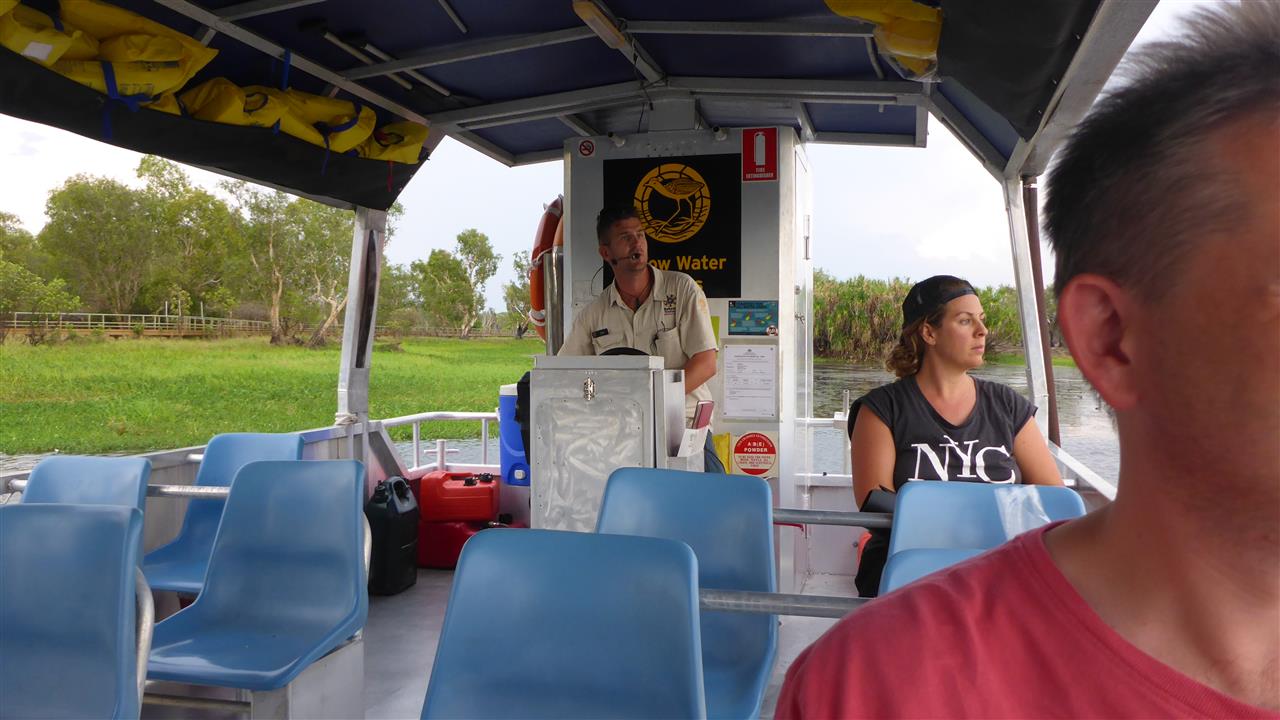 A small bus collected us just after 4 pm for a short drive to the jettty.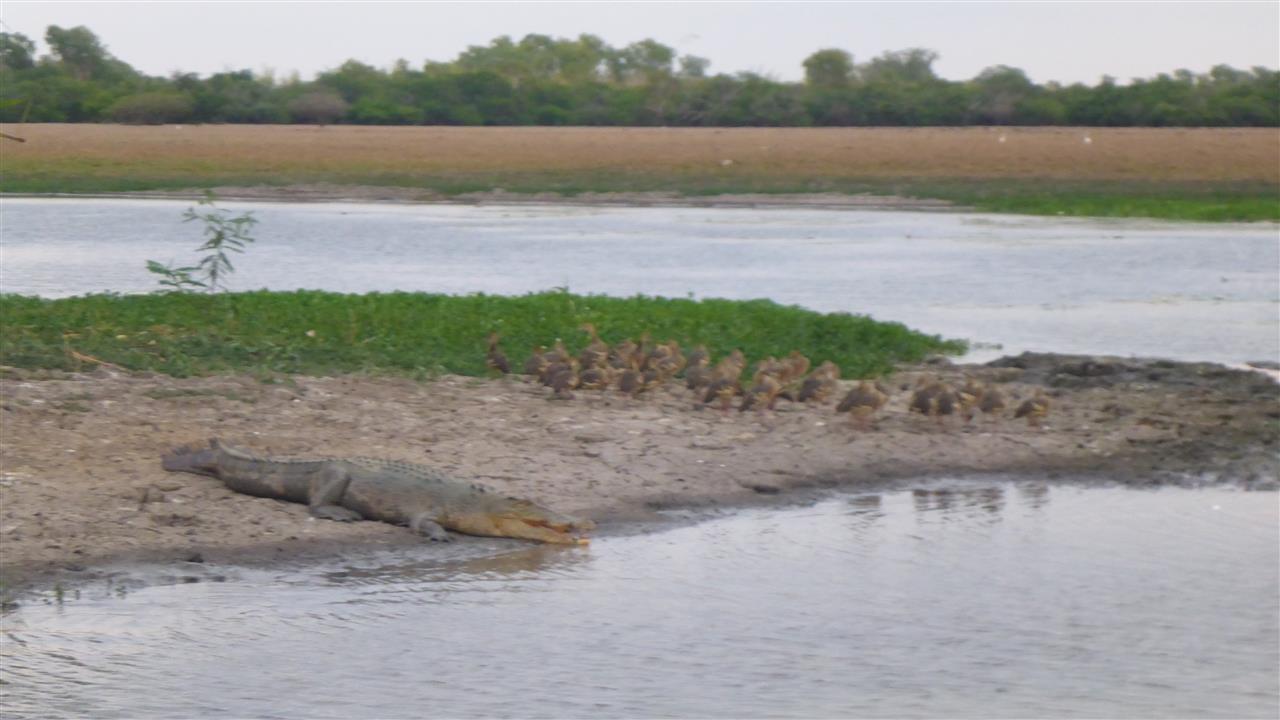 Our knowlegable guide Adam , knew all the best places to take us .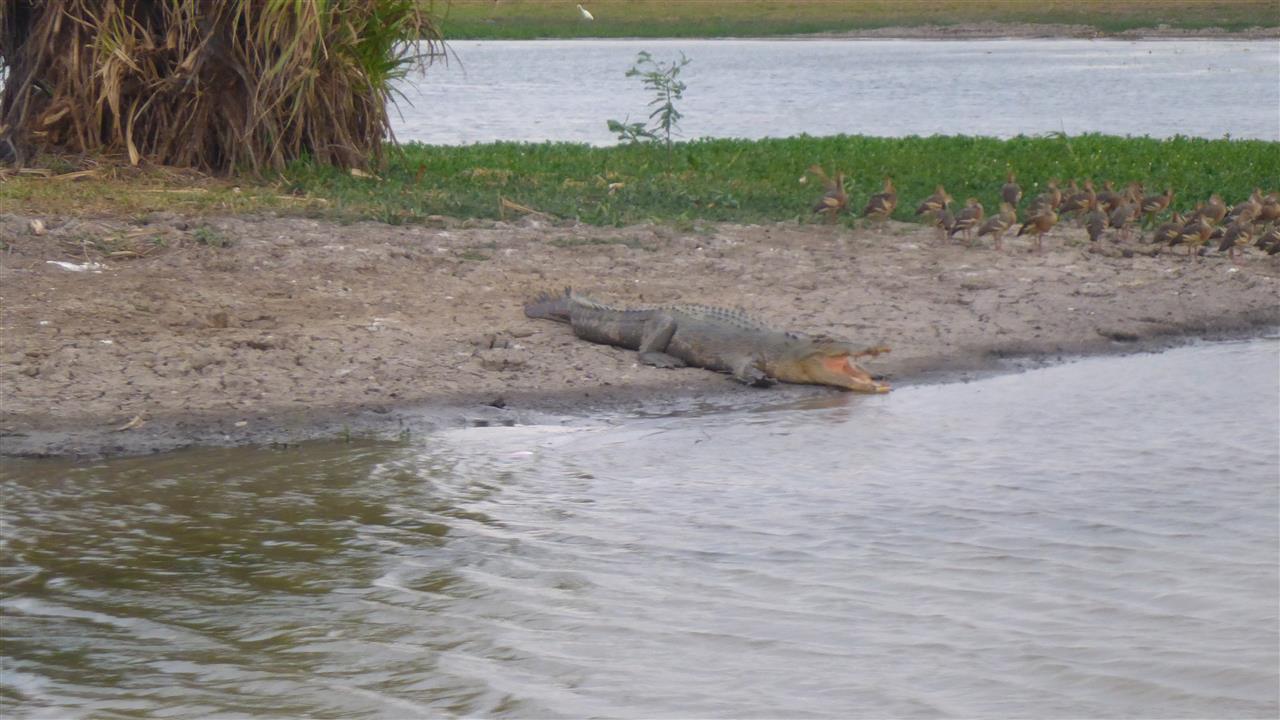 He said along this stretch of Yellow water , he'd be confident of passing over & past 100 crocs & see 10., today was a particular sunset cruise was blessed with dozens of sightings.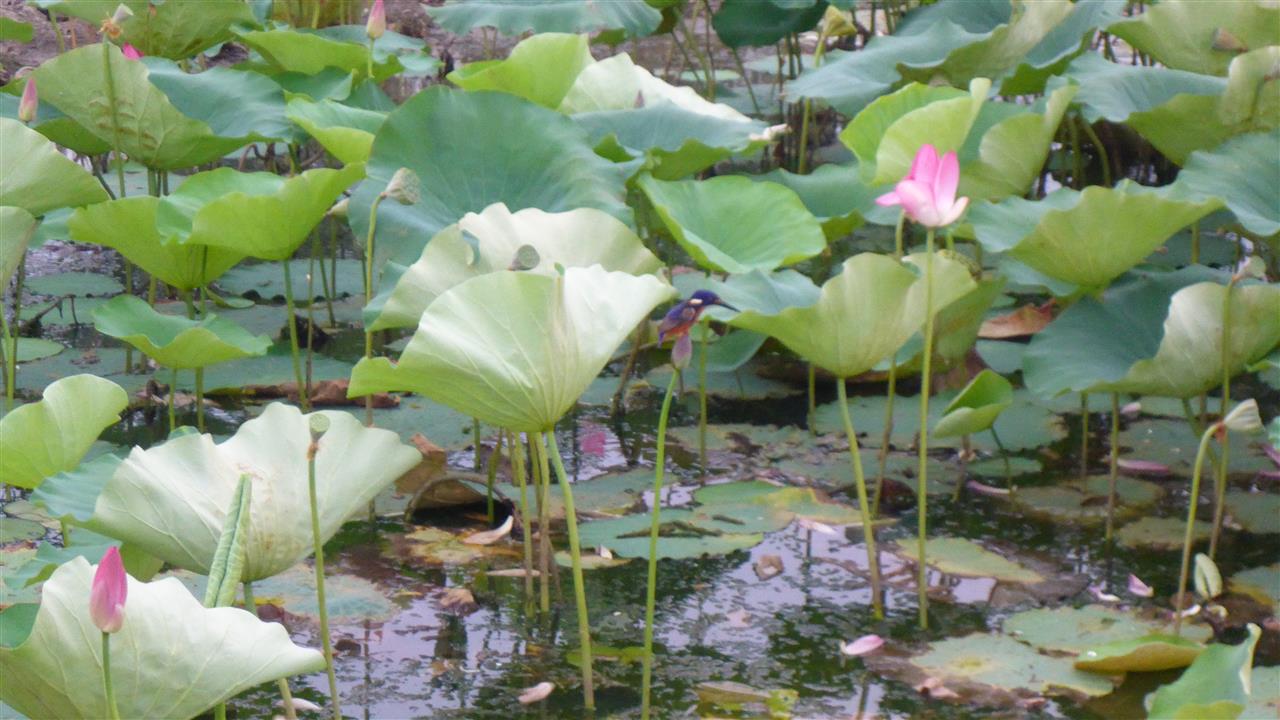 Adam was able to name many of the birds , including this beautiful Kingfisher.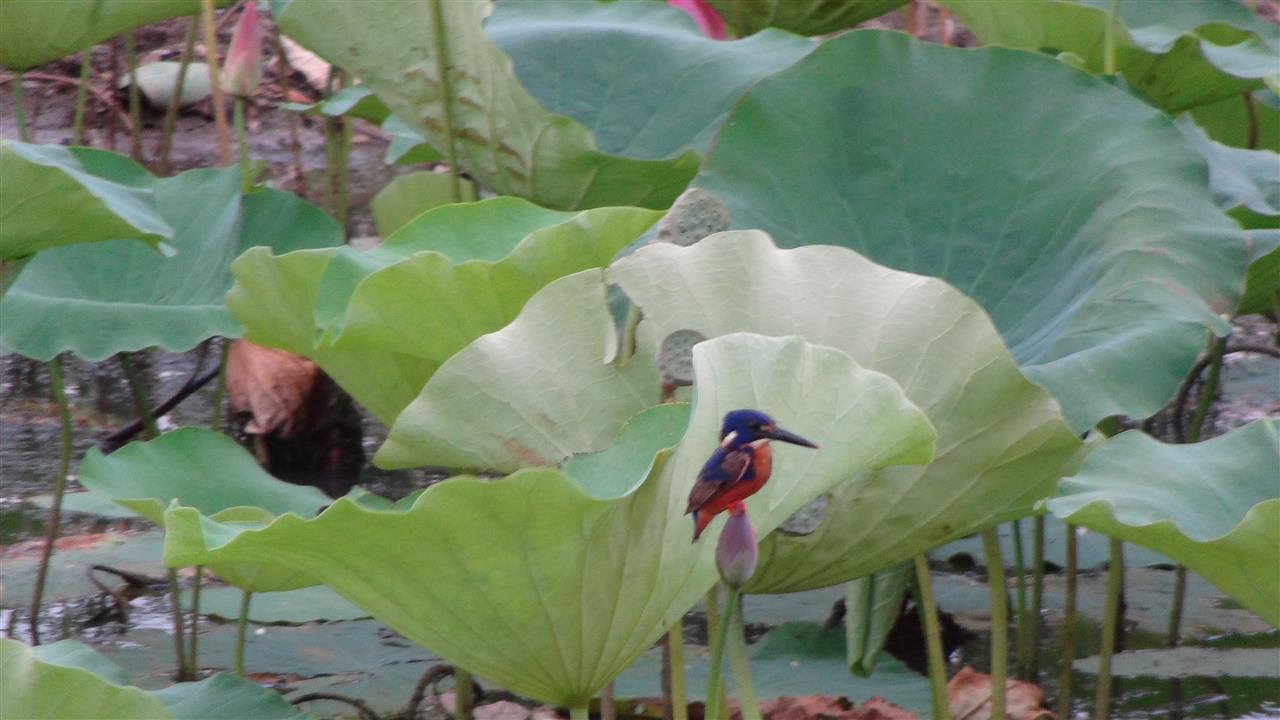 The birds posed for our cameras, looking particularly stunning amongst the water lillies.
The crocs were magnificent , females up to 2.5 m long living up to 70 yrs, the males some 5m long can live 100+ yrs.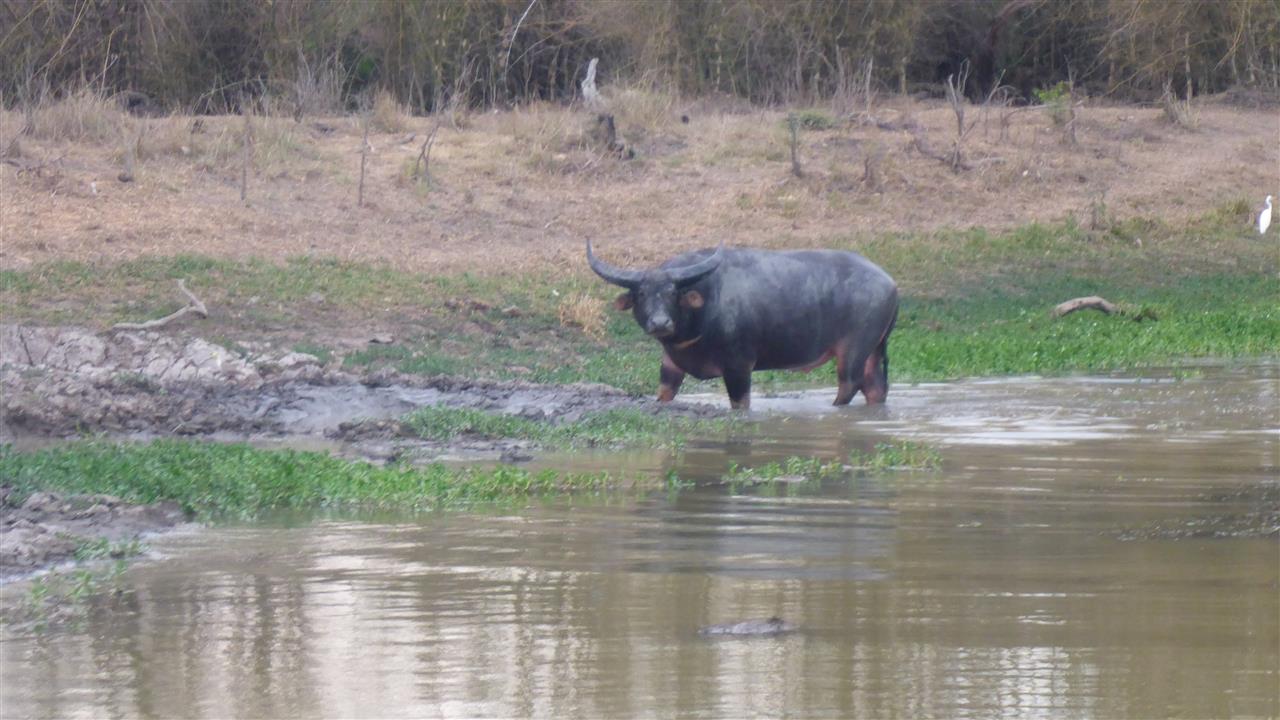 Water Buffalo, a local nuisance, causing soil erosion & trampling birds nests..anything with Hoofs is not original to Oz, these creatures were introduced , mainly by the europeans.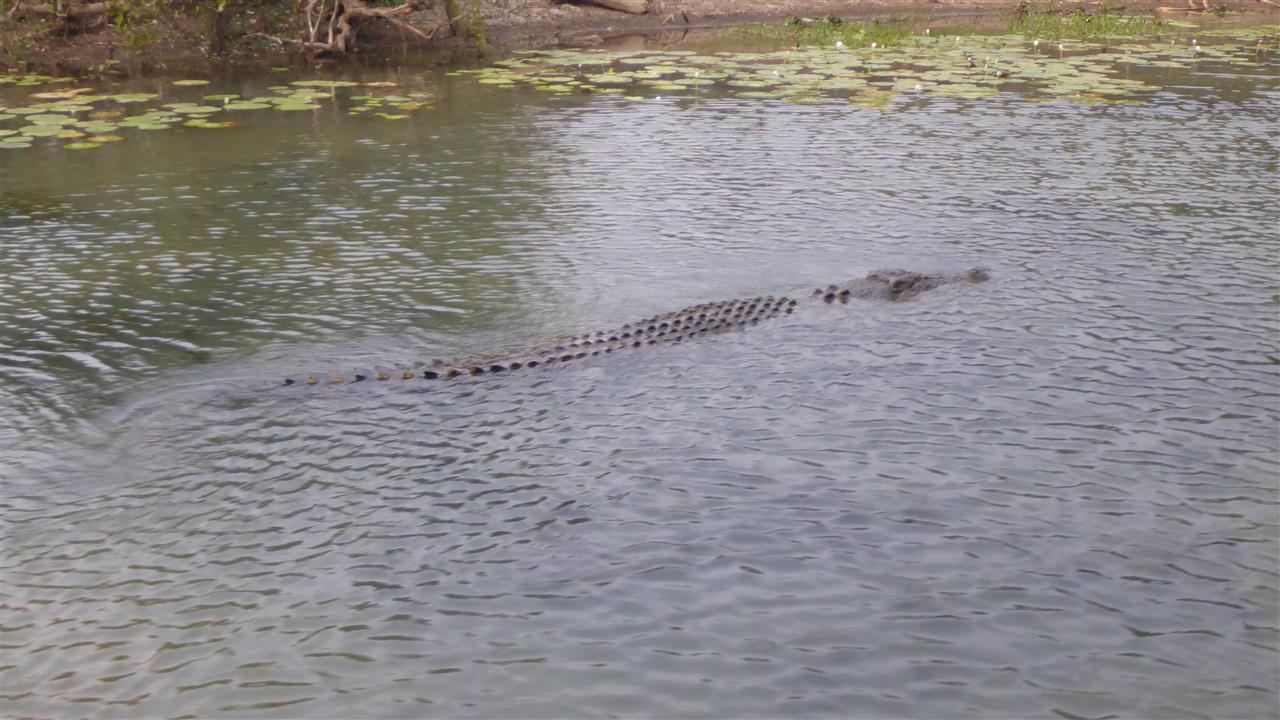 Meet Maxie , a local legend, famed with eating a foal , in front of a tourist group , & displaying his trophy ( Another croc , deceased ) to more tourists.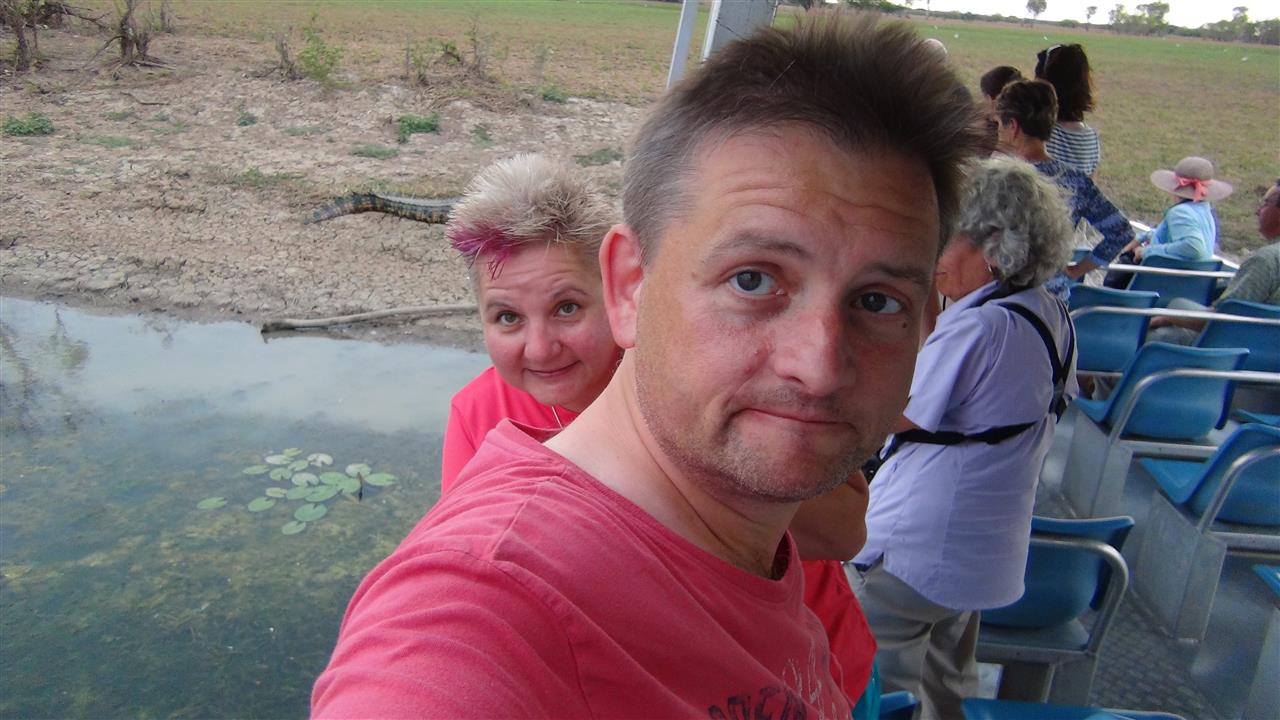 A relaxing 2 hour cruise was over , back to the hotel for dinner.

Tomorrow should be more of the same with another river cruise booked in.

Goodnight fellow travellers xxxx
---
Day 21 :Aligator river with no aligators. (Tuesday 10th November 2015 )
Day 22 :Kakadu farewell (Wednesday 11th November 2015 )
Day 23 :Shark bait mate ! (Thursday 12th November 2015 )
Day 24 :Black Friday, the end of the fantasy. (Friday 13th November 2015 )