Holiday Australia 2015

Show all days on one page (a long download!)
Day 2 :A day and another day of travel (Thursday 22nd October 2015 )
Day 3 :Daylight at last, but not for long .. (Friday 23rd October 2015 )
Day 4 :Ferry to Kangaroo Island.. (Saturday 24th October 2015 )
Day 5 :The littlest lighthouse (Sunday 25th October 2015 )
Day 6 :Today will be mostly driving... (Monday 26th October 2015 )
Day 7 :Wilapena & the Sacred Canyon (Tuesday 27th October 2015 )
Day 8 :Show me the way to Parachilna (Wednesday 28th October 2015 )
Day 9 :The Arkaroola Ridge top tour.. (Thursday 29th October 2015 )
Day 10 :Leigh Creek to our bear cave ! (Friday 30th October 2015 )
Day 11 :Coober Pedy & the painted desert (Saturday 31st October 2015 )
Day 12 :Sunday on the way to Mount Dare. (Sunday 1st November 2015 )
Day 13 :A nail biting finish! (Monday 2nd November 2015 )
Day 14 :A town called Alice to Kings Canyon. (Tuesday 3rd November 2015 )
Day 15 :Ayers Rock (Wednesday 4th November 2015 )
Day 16 :Not much happened... (Thursday 5th November 2015 )
Day 17 :On the road again & off to the UFO capital of Australia... (Friday 6th November 2015 )
Day 18 :Devils Marbles (Saturday 7th November 2015 )
Day 19 :Goodbye Daly Waters. (Sunday 8th November 2015 )
Day 20 :Kakadu do do (Monday 9th November 2015 )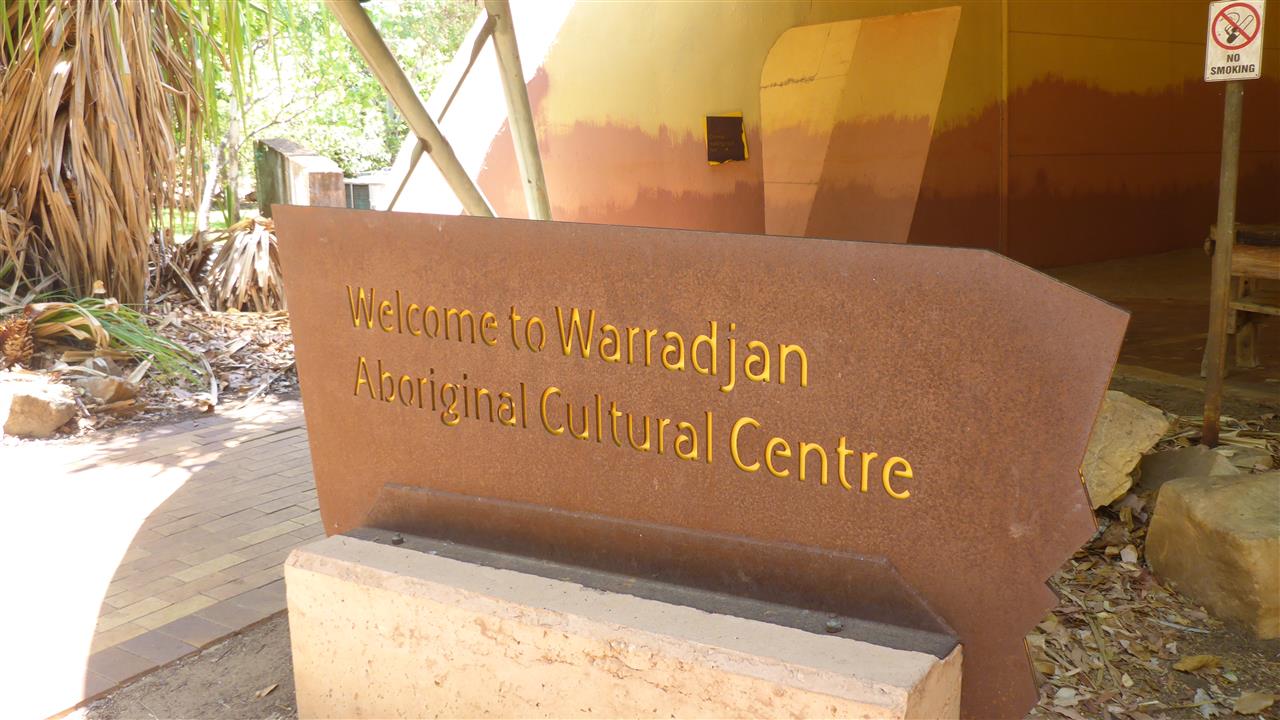 We spent a leasurely hour in our pool after breakfast , Ian was delighted to note that 50+ sausages had been prepared in his honour at the buffet....Now out on our adventures.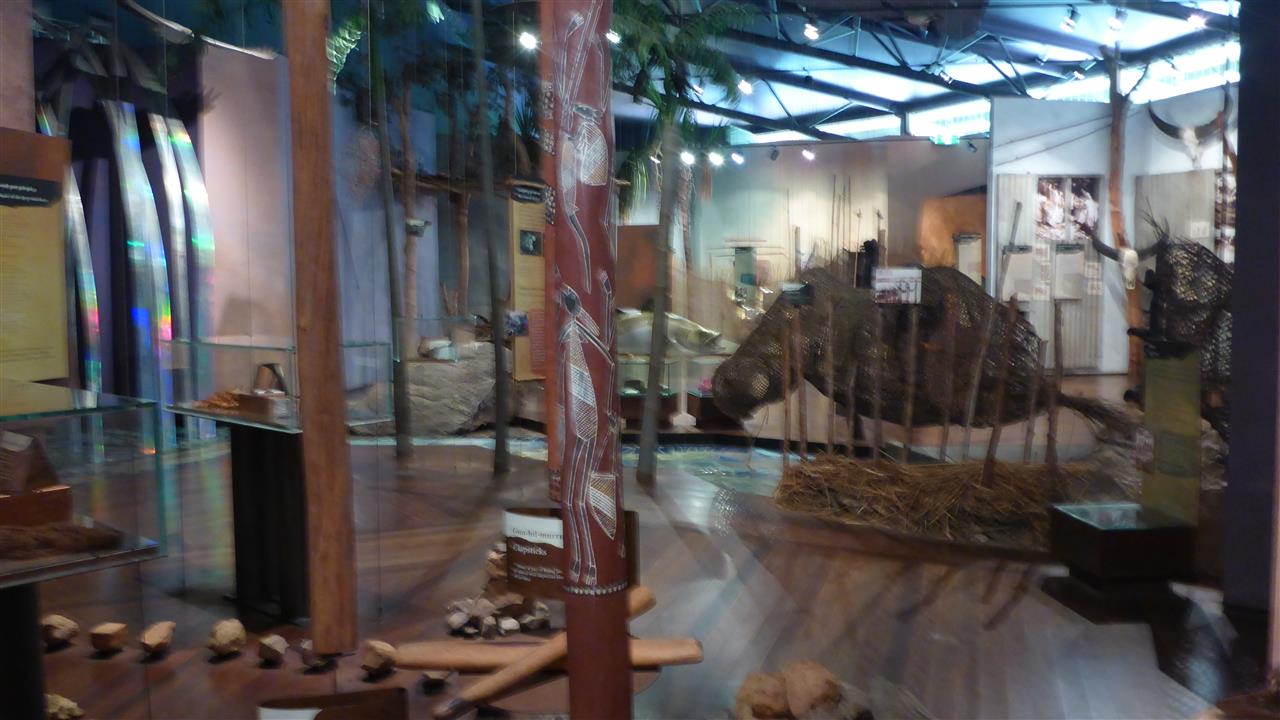 The Waradjan Cultural centre was very professionally laid out , indicating that maybe the government/ white fellas had organized this display ..No photos please .. Oops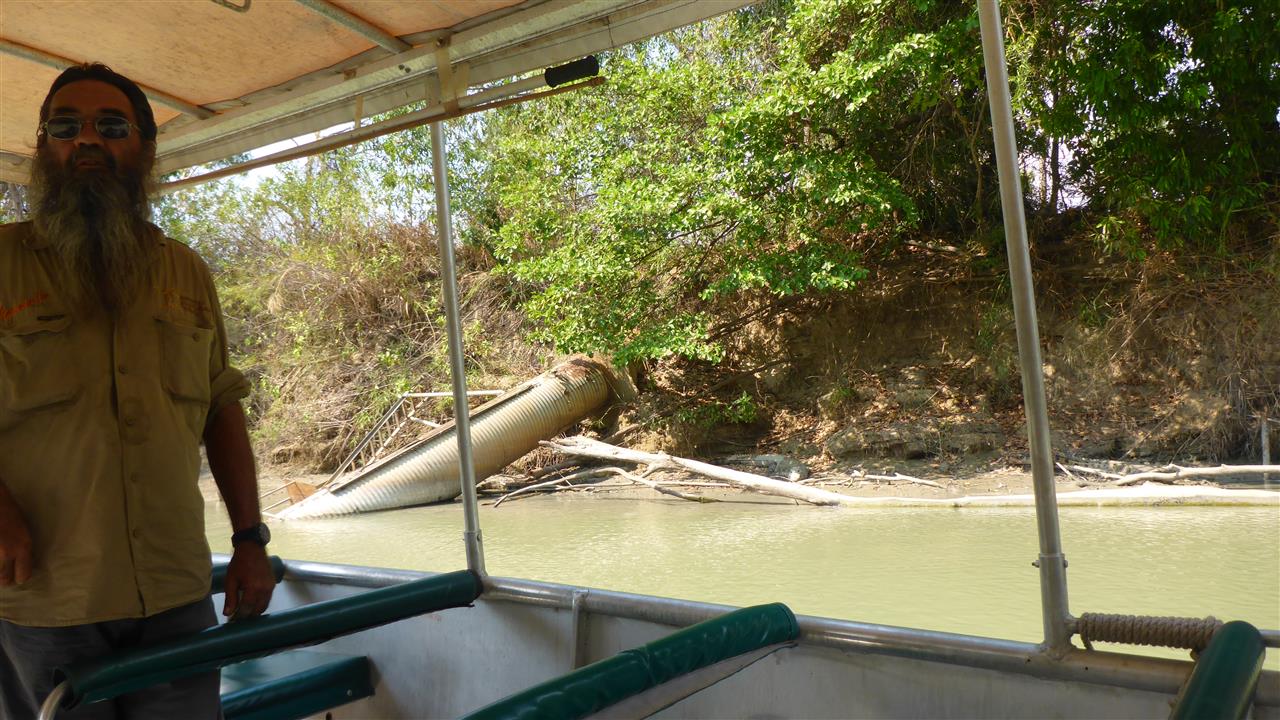 Our aboriginal tour guide.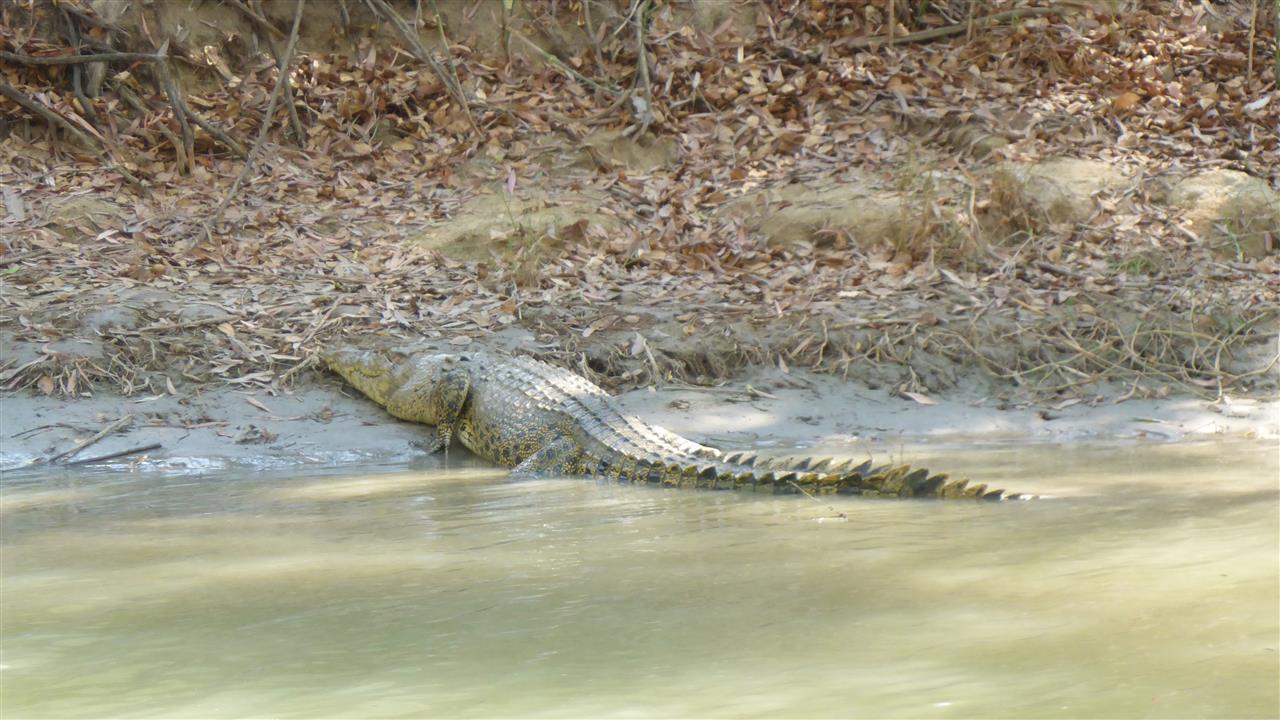 Our Aboriginal tour gained in tribal law, what it lacked in animal knowledge.
Riman showed us the fish spears used by his people , the trees and plants used in daily life for cooking & medicine.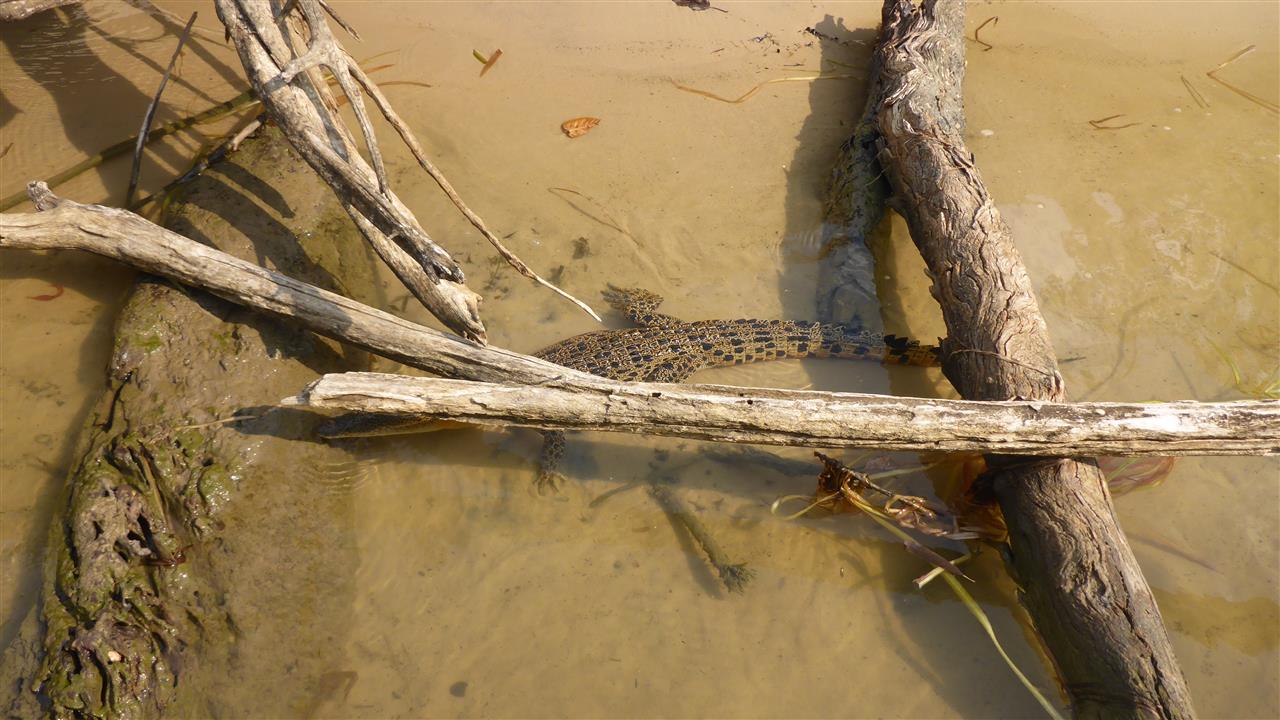 We were not disappointed by the variety of crocs , lined up on the banks for our inspection. This tiny fella, sheltering behind a tree limb.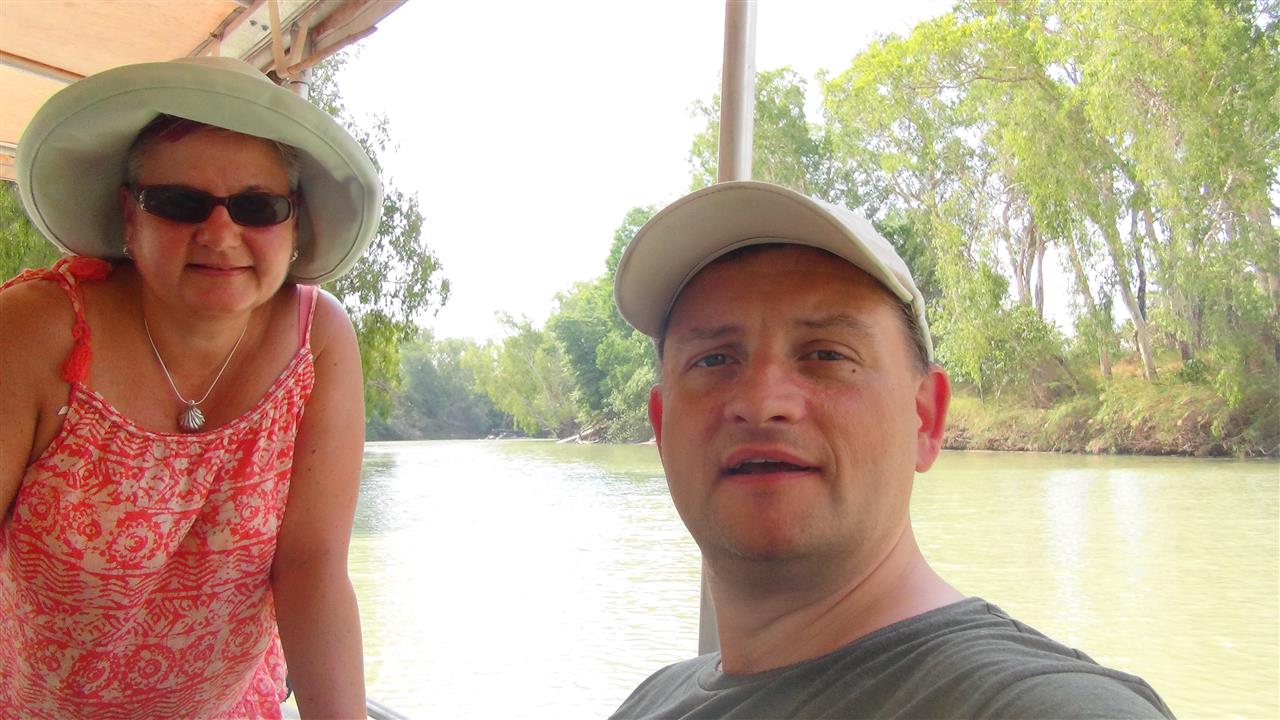 The heat rose to a blistering 107 Degrees (43)..Even sitting on the boat we melted.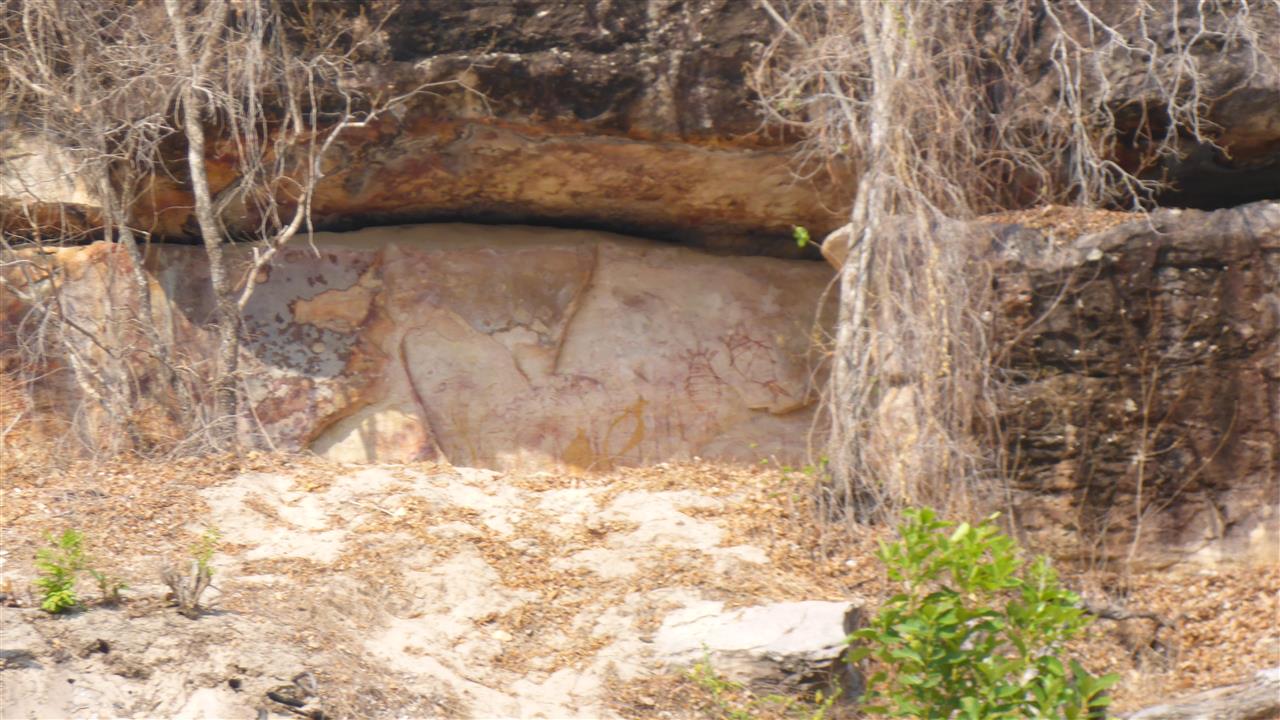 Some cave paintings ( if u squint hard ) These are fish , painted at a cave entrance , signifying Kitchen or Larder.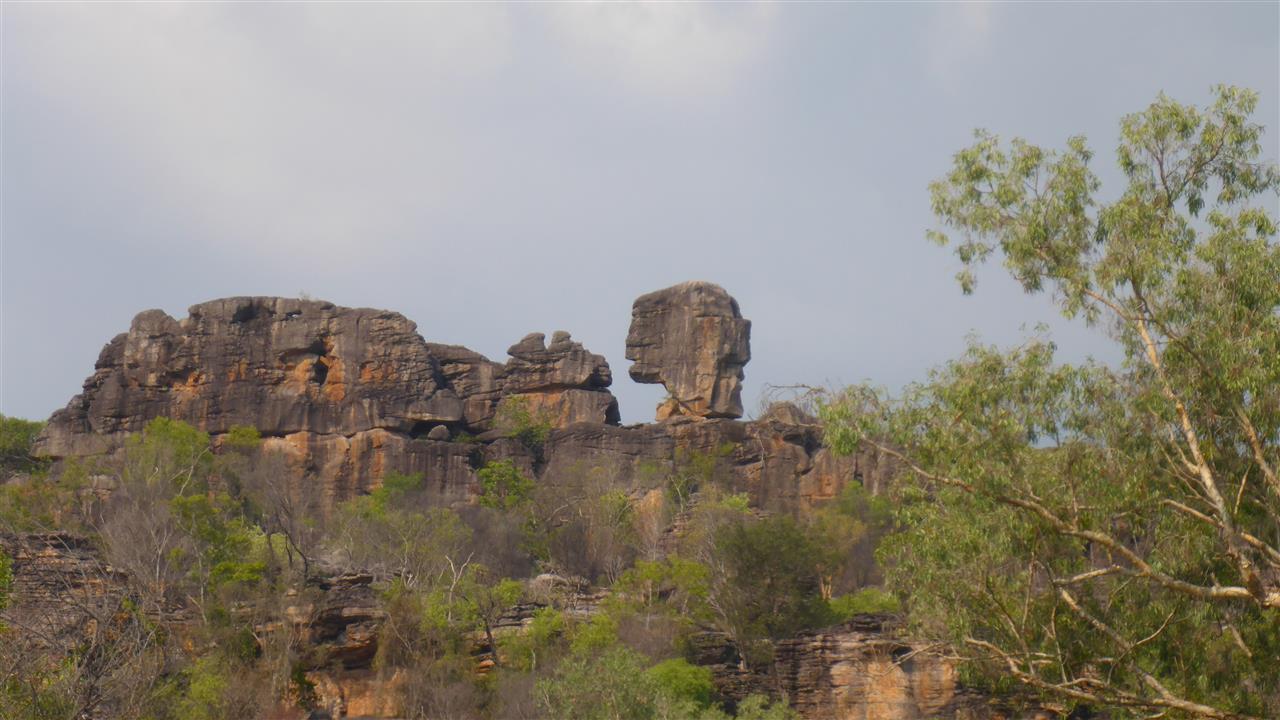 Millions of years old & we can see Homer Simpson in bed ??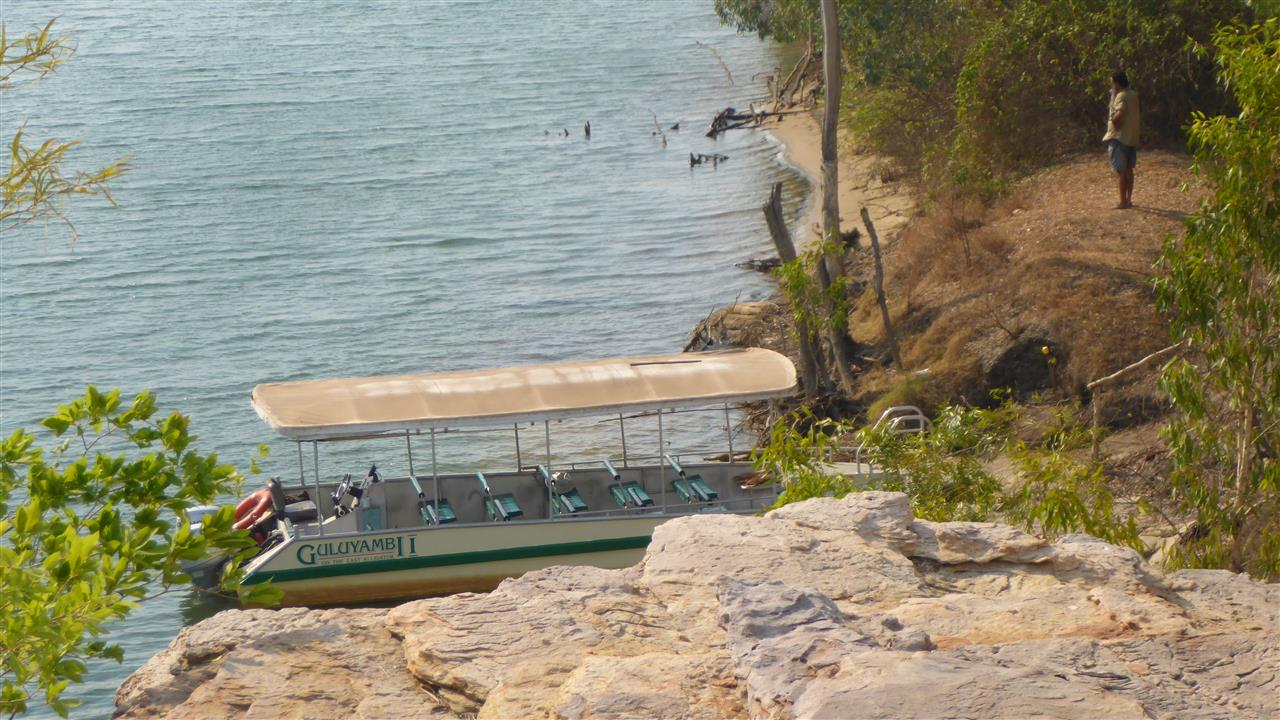 Riman set us off at a picturesque rock formation, we had time to climb up and grab some stunning shots.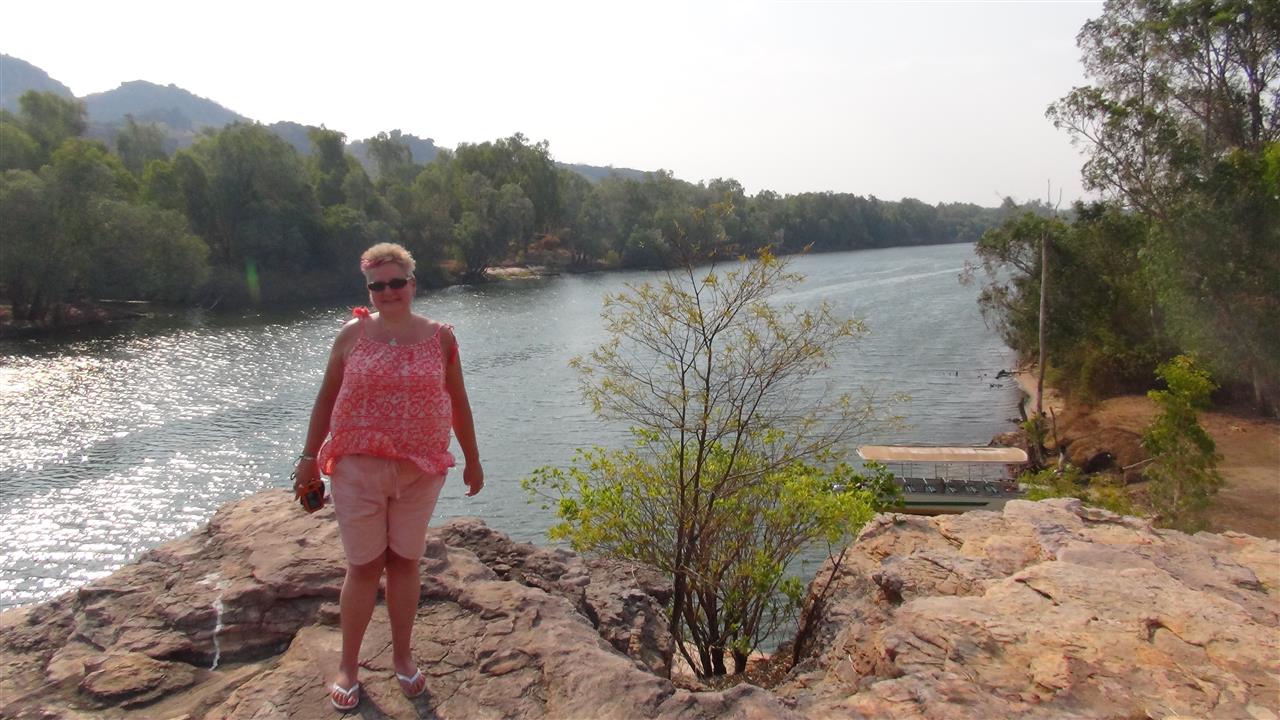 This wee beauty also popped up!!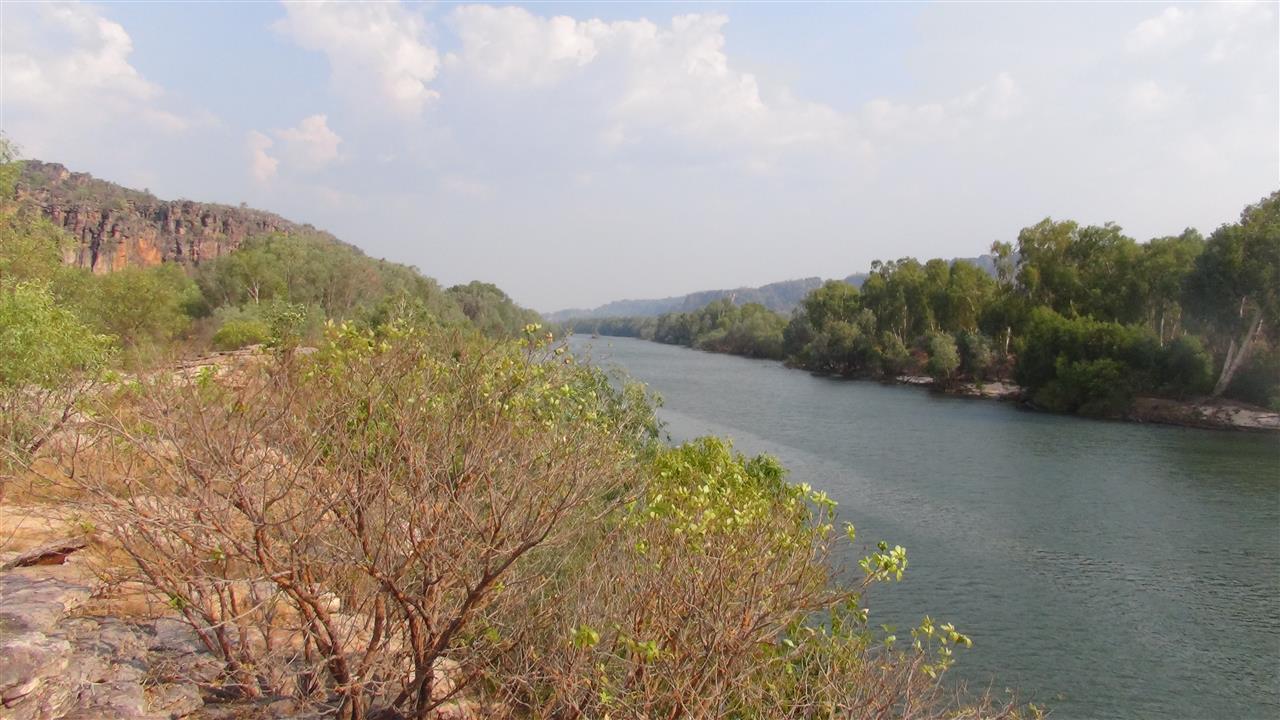 After our voyage we headed back to the hotel, stumbling upon some phone signal, with which to catch up with those at home.

Now for a spot of dinner & a chance to sit on the cases , as we leave for Perth tomorrow.

Will head to bed after my beer, goodnight land lubbers xxxxx
---
Day 22 :Kakadu farewell (Wednesday 11th November 2015 )
Day 23 :Shark bait mate ! (Thursday 12th November 2015 )
Day 24 :Black Friday, the end of the fantasy. (Friday 13th November 2015 )