Holiday Australia 2015

Show all days on one page (a long download!)
Day 2 :A day and another day of travel (Thursday 22nd October 2015 )
Day 3 :Daylight at last, but not for long .. (Friday 23rd October 2015 )
Day 4 :Ferry to Kangaroo Island.. (Saturday 24th October 2015 )
Day 5 :The littlest lighthouse (Sunday 25th October 2015 )
Day 6 :Today will be mostly driving... (Monday 26th October 2015 )
Day 7 :Wilapena & the Sacred Canyon (Tuesday 27th October 2015 )
Day 8 :Show me the way to Parachilna (Wednesday 28th October 2015 )
Day 9 :The Arkaroola Ridge top tour.. (Thursday 29th October 2015 )
Day 10 :Leigh Creek to our bear cave ! (Friday 30th October 2015 )
Day 11 :Coober Pedy & the painted desert (Saturday 31st October 2015 )
Day 12 :Sunday on the way to Mount Dare. (Sunday 1st November 2015 )
Day 13 :A nail biting finish! (Monday 2nd November 2015 )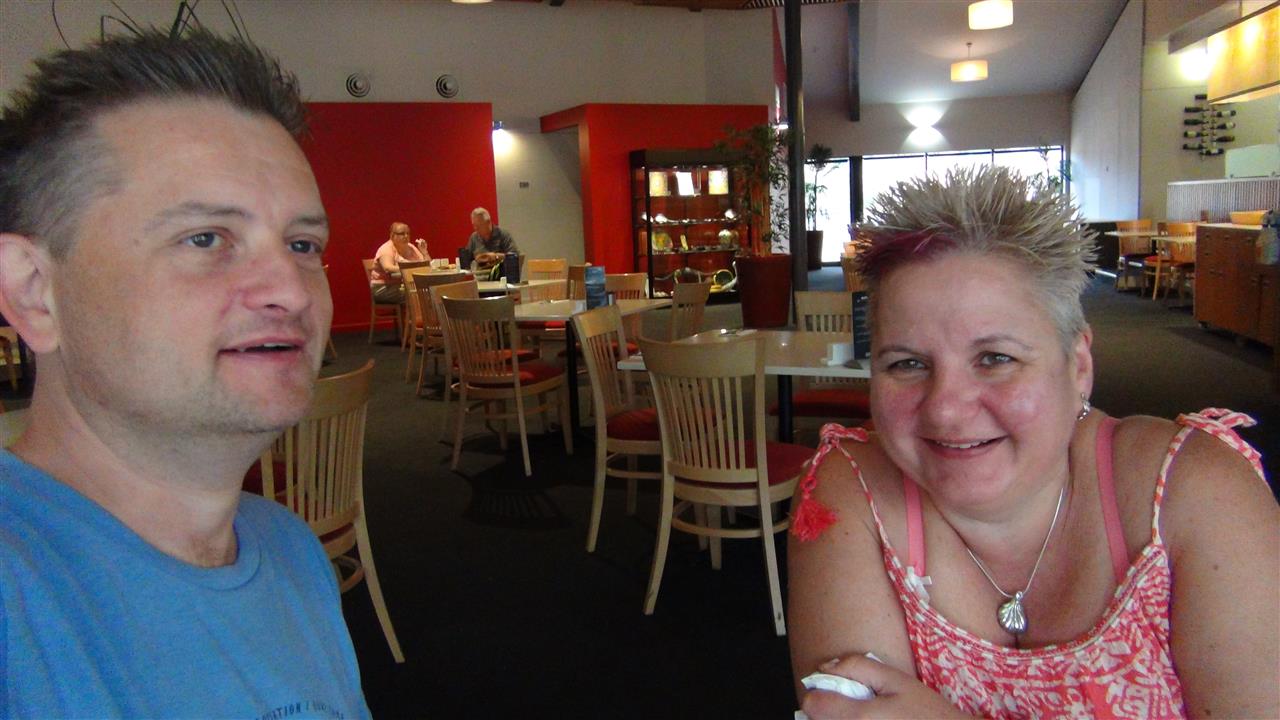 We left the blessed cool of the chiffley after a reasonable breakfast, last nights thunder storms have left a mess of leaves & branches , however our car has benefitted from a rinse.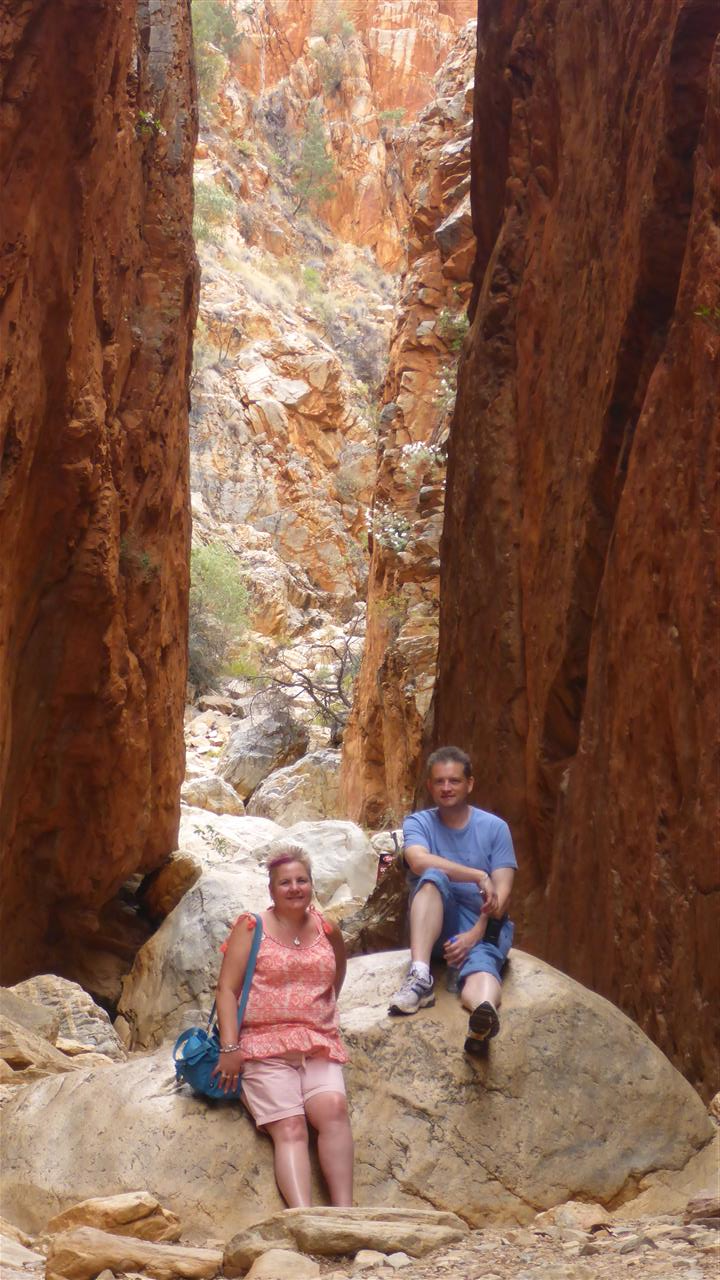 Standley chasm was our first stop , a none too taxing stroll through a dry creek bed to the chasm itself, a kind family took our photo , in exchange for some of themselves.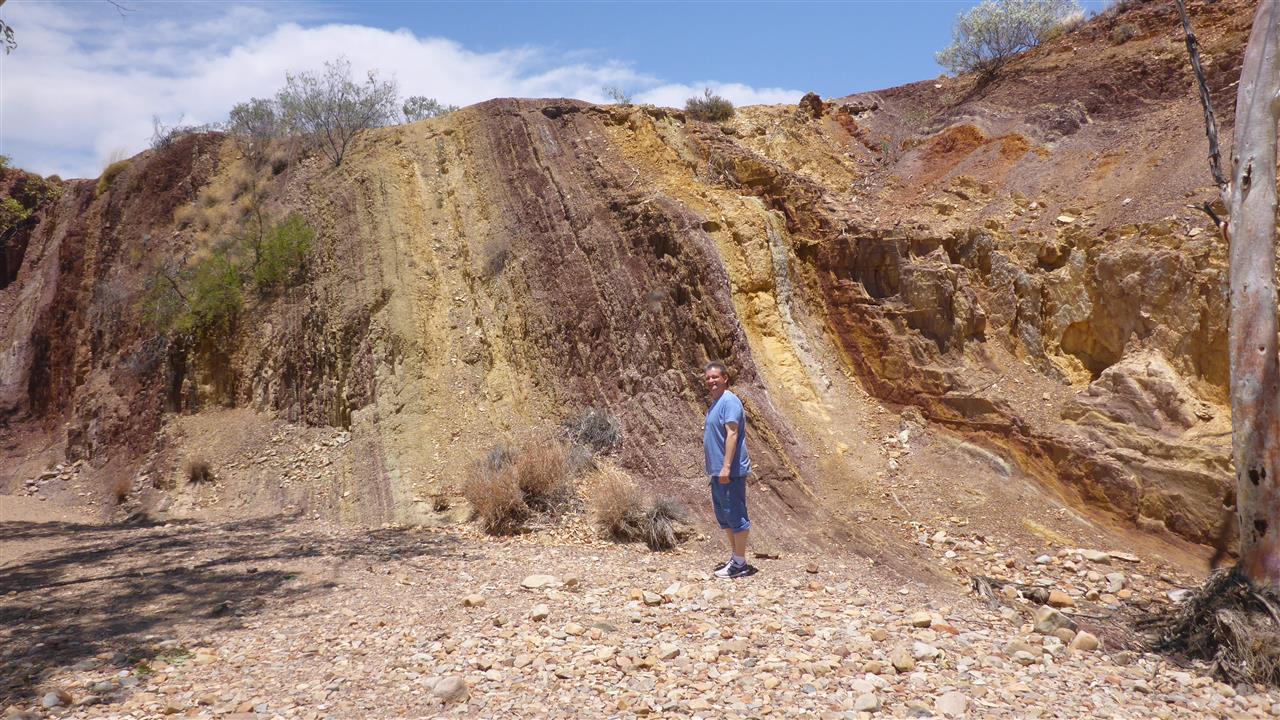 The Ochre pit , an aboriginal sacred site , Ochre was extracted from this site by the local menfolk to decorate the body in times of greif , or to assist in their "Dreamtime" rituals.
Women could also use the coloured paste ,as long as it was provided by a man.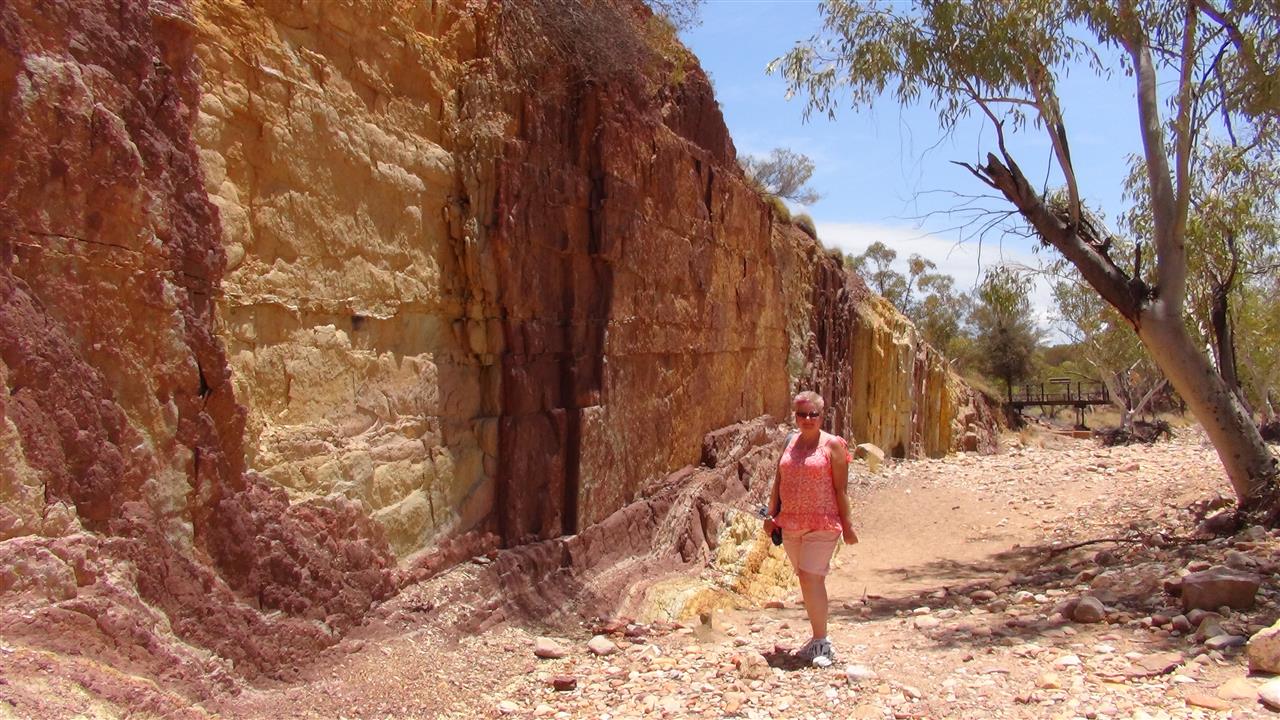 This woman will be wearing no ochre today , the arse is strong in her man.
The temperatures began to rise as the sun attempted to find gaps in the clouds.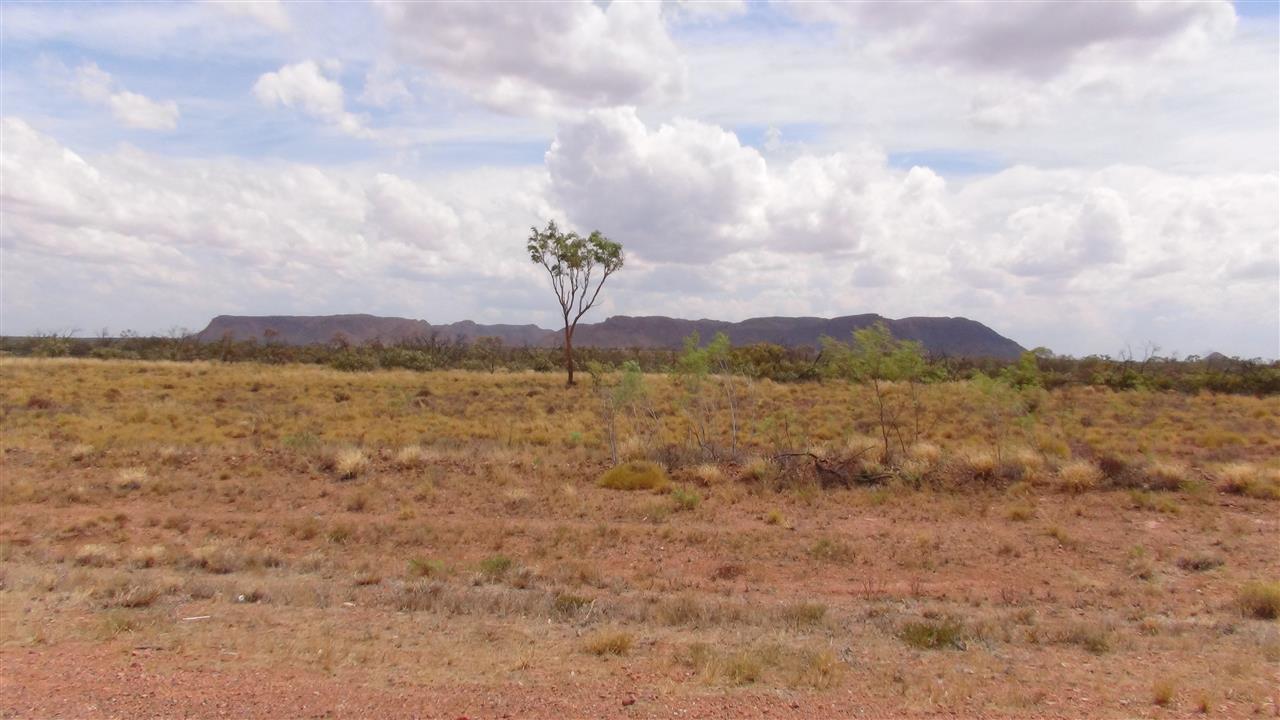 Ian drove the entire 350KM without ( much) complaint , we stumbled upon the brother of Ayres rock on our way.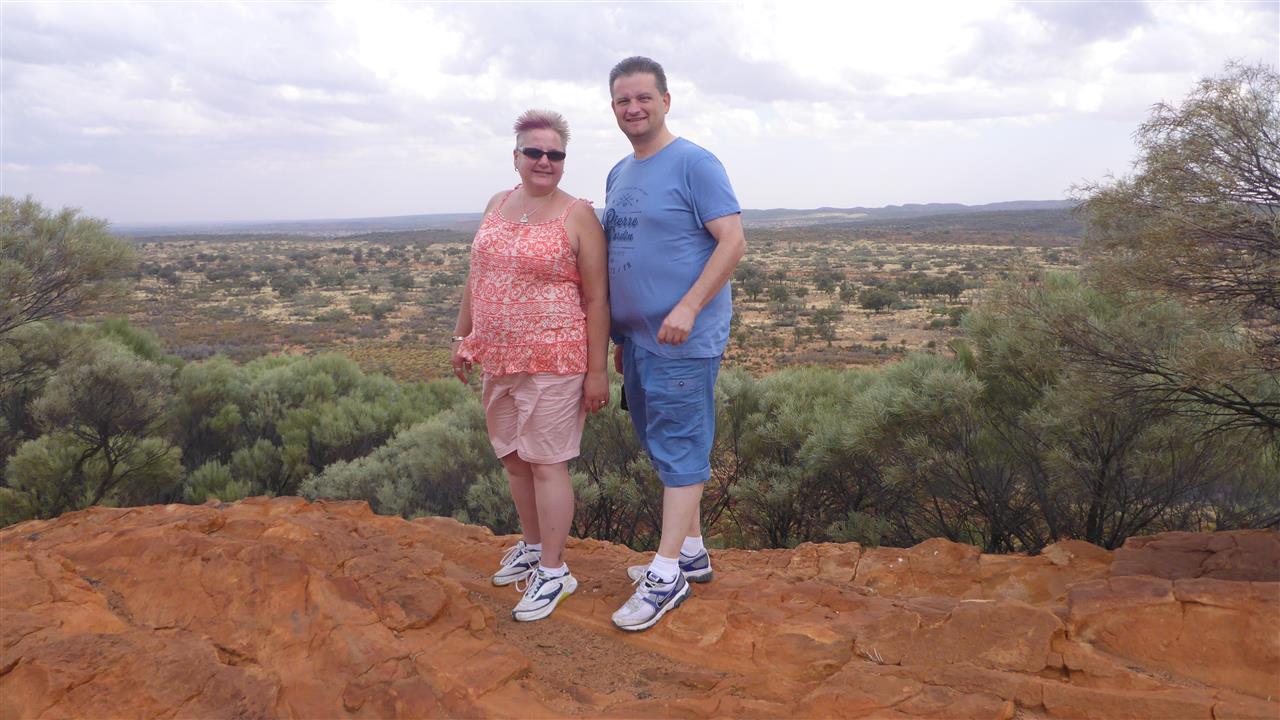 A rather nice view point , a free camp site for those who wish, no litter & free BBQ's & a lots of trash cans are the answer to keeping the area tidy .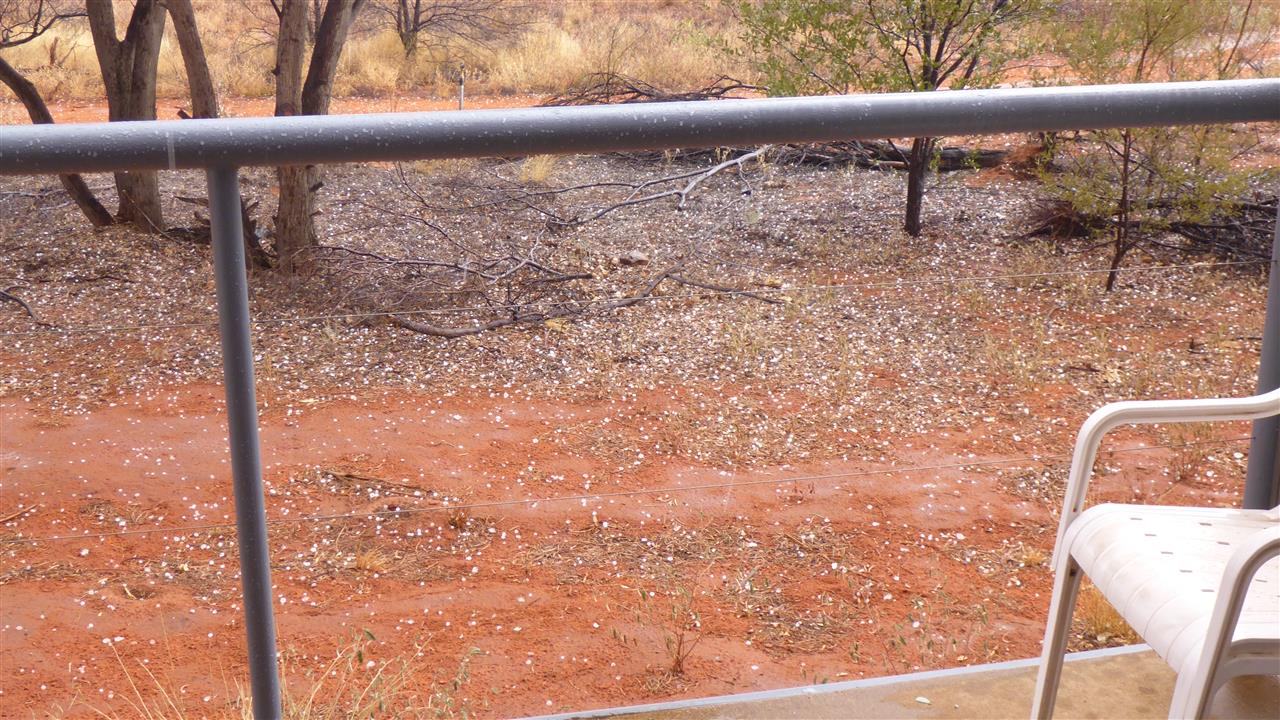 Kings Canyon resort , not perhaps quite as glamorous as its name. We were assigned a nicer enough cabin, I have put a bin over the bathroom drain to reduce the " perfume ".
As we arrived the heavens opened & hail began to pour on our tin roof.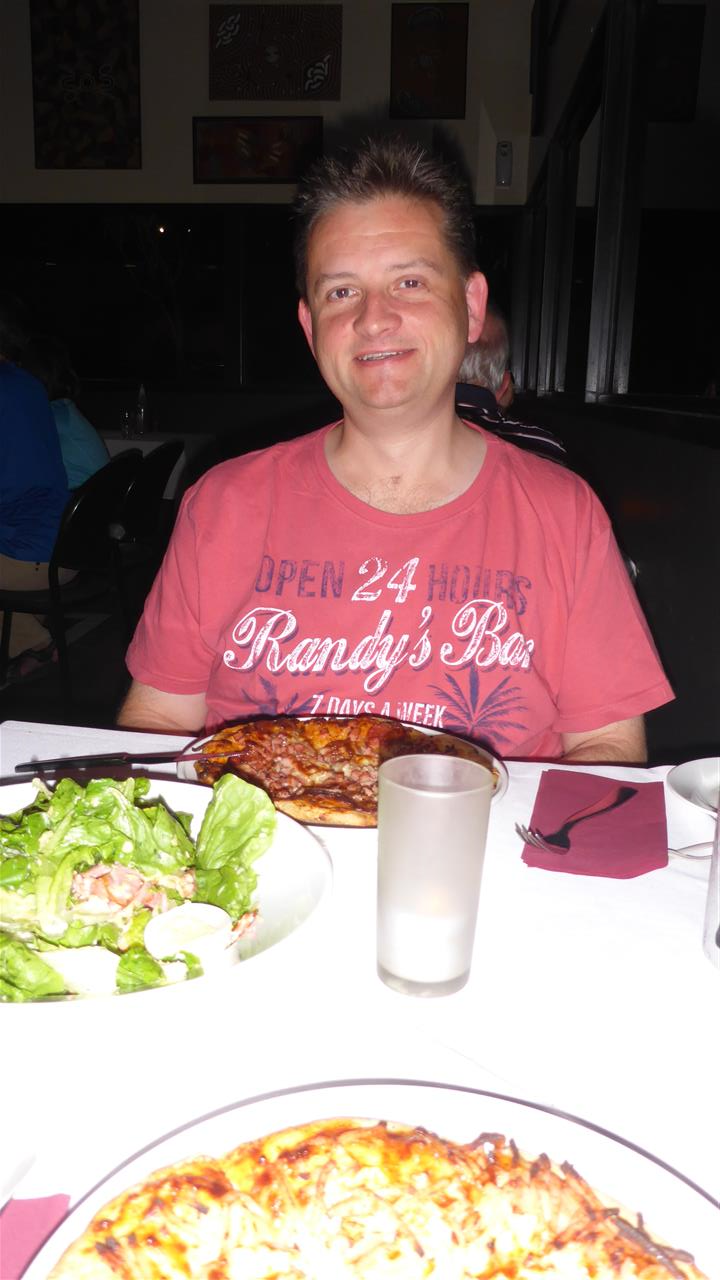 Pizza time in the sweltering bistro, I threatened Ian with not letting him eat til he smiled for the camera..See he can smile!

Goodnight to all at home , Thanx for the text Marmite & Branston ,no signal to respond, but I have called the RSPCA they will be along to take you walkies soon !


xxxxxxxxxx