Holiday Australia 2015

Show all days on one page (a long download!)
Day 2 :A day and another day of travel (Thursday 22nd October 2015 )
Day 3 :Daylight at last, but not for long .. (Friday 23rd October 2015 )
Day 4 :Ferry to Kangaroo Island.. (Saturday 24th October 2015 )
Day 5 :The littlest lighthouse (Sunday 25th October 2015 )
Day 6 :Today will be mostly driving... (Monday 26th October 2015 )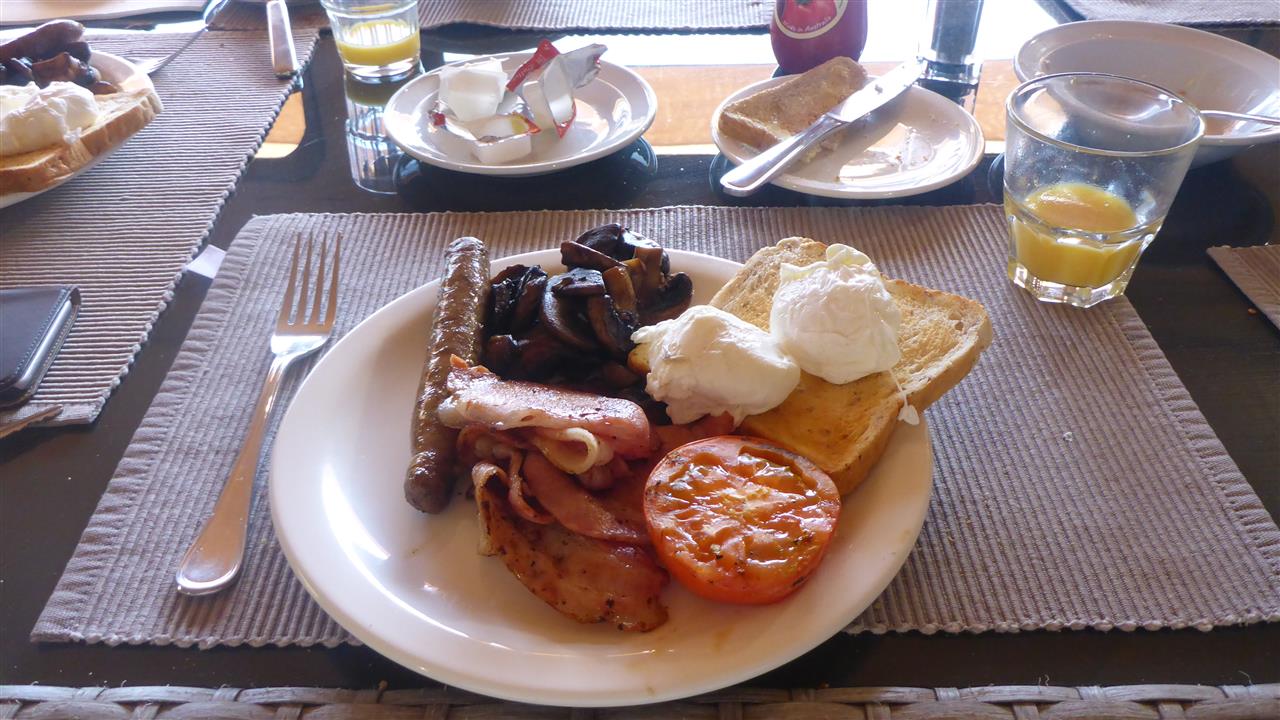 Breakfast was served in a massive Glamping tent just along from our house, Our lone host invited us to help ourselves to toast ( Ian discovered the raison toast , ate best part of a loaf ! ) & drinks & he'd cook us breakfast , on his outside bbq...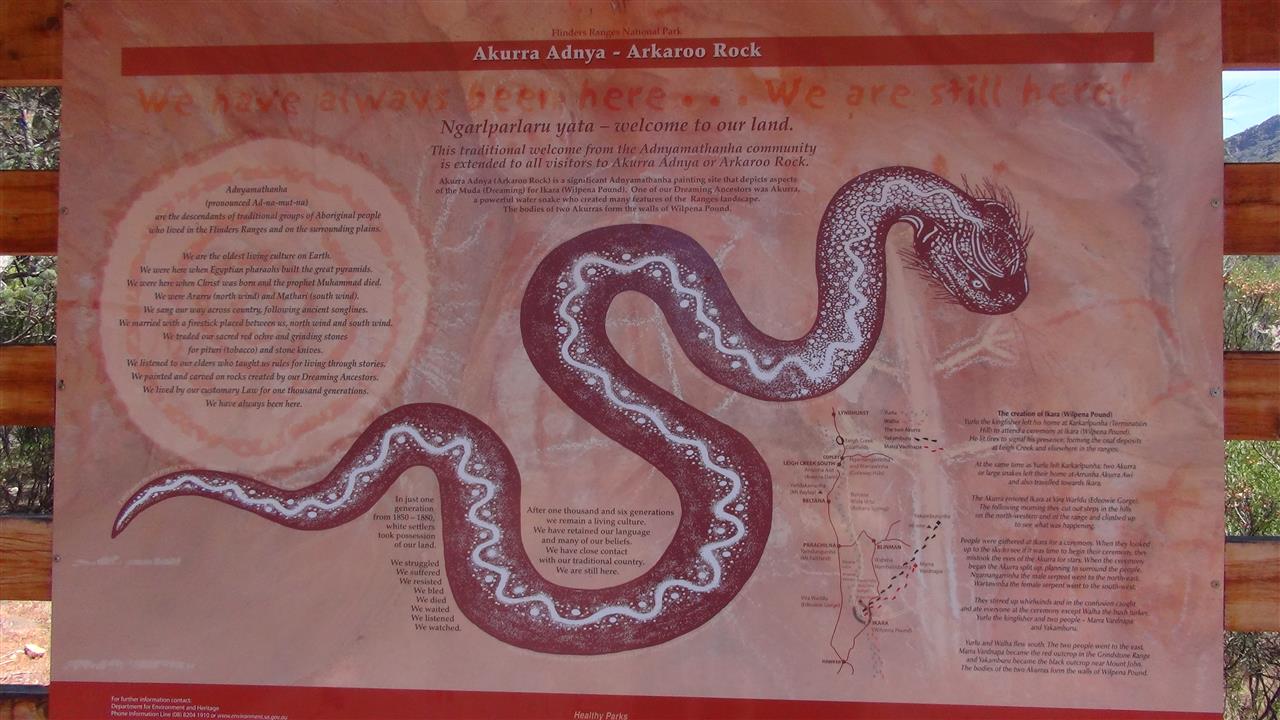 Ian invited me to join him on a 3K hike in now blistering morning heat to Arkaroo Rock, to see some cave paintings.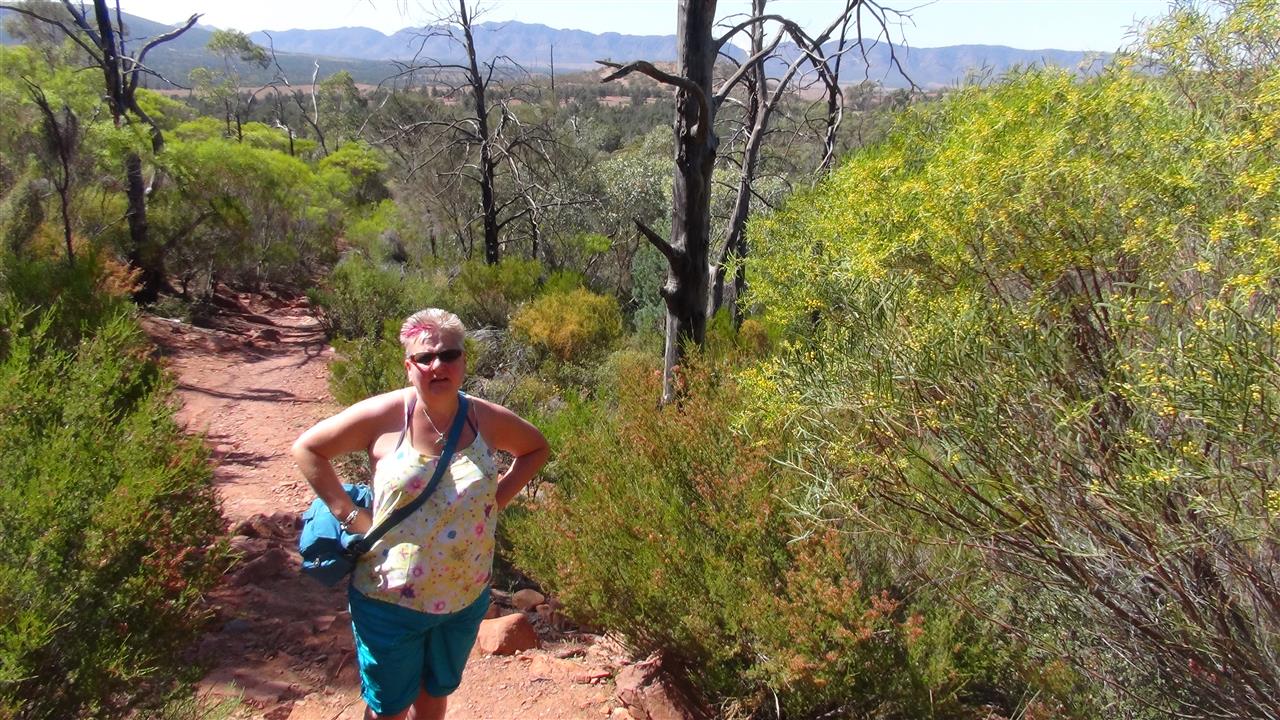 My joyful facial expression should give you some idea how thrilled I was.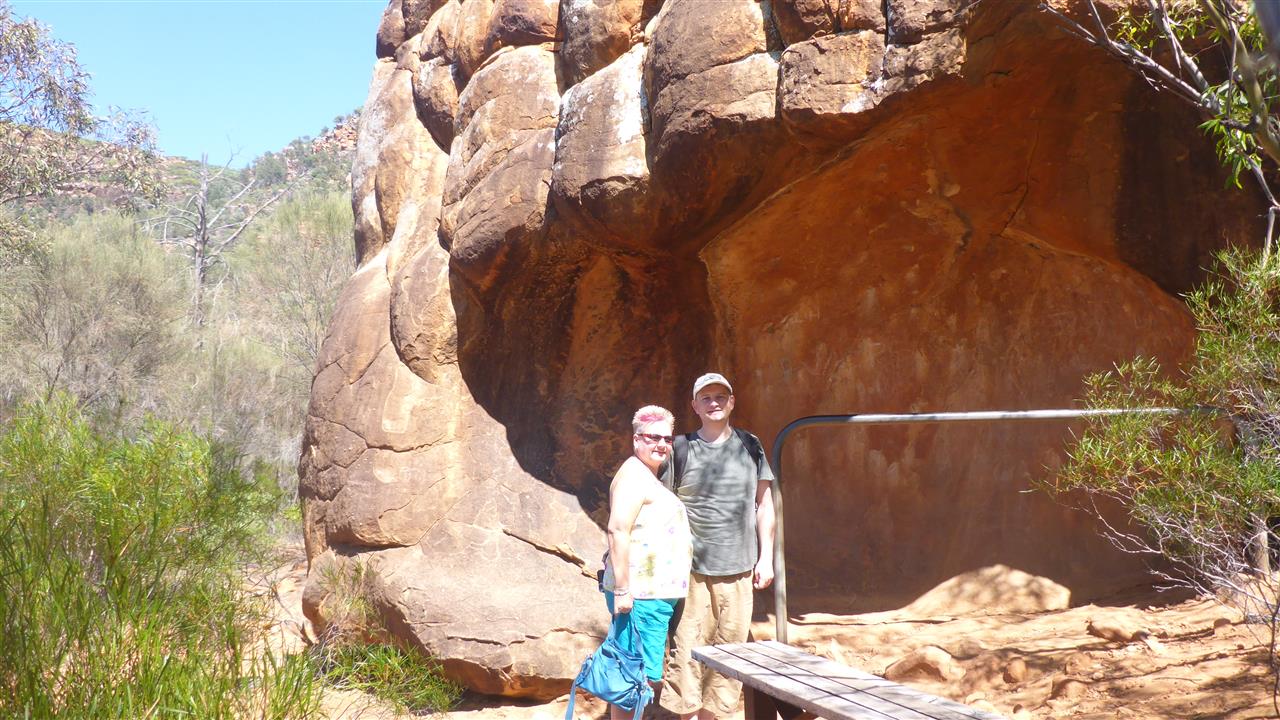 We arrived here believing it to be the legendary Arkaroo a sad disappointing graffiti clad monolith..

A few more sweaty metres & we are here, The aboriginal version of the mona lisa & the roof of the cistine chapel all rolled into 1. Ian swears its trees , space ships & penis's..( I thought they were too big ??)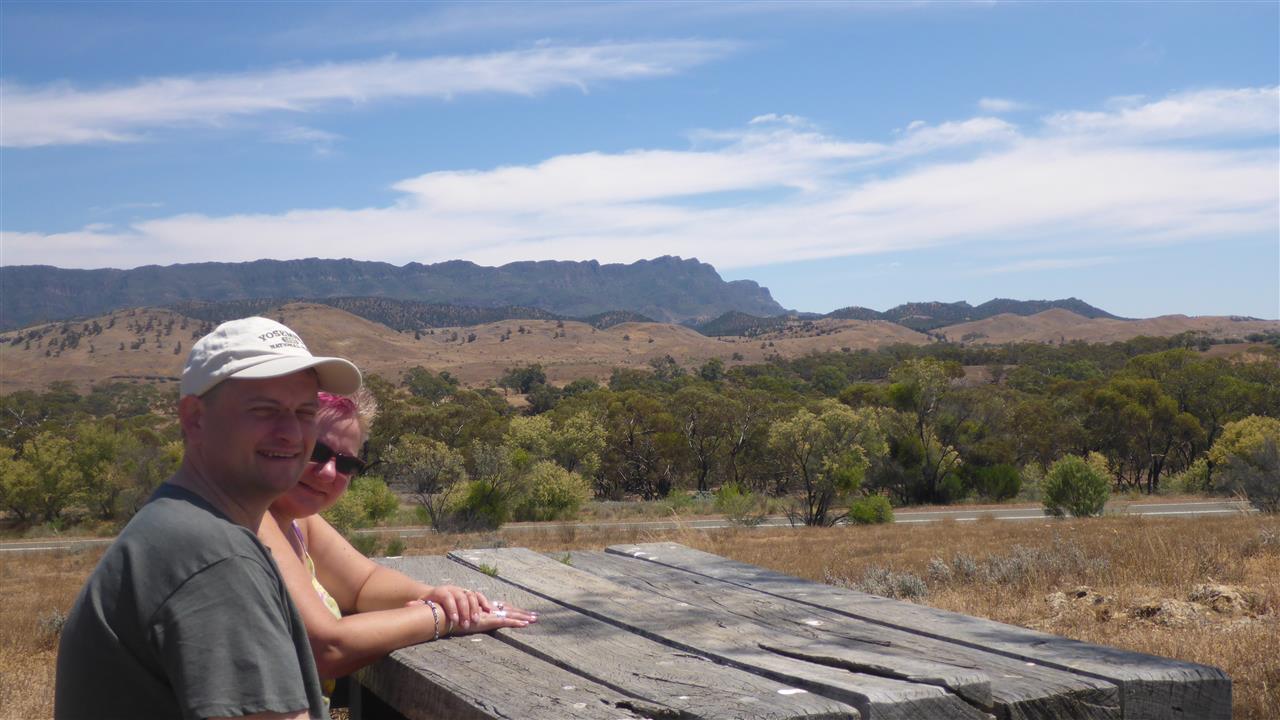 a lovely photo break ..we managed to stay still long enough for the shutter to click , before swatting furiously at the 5 million flies we attracted.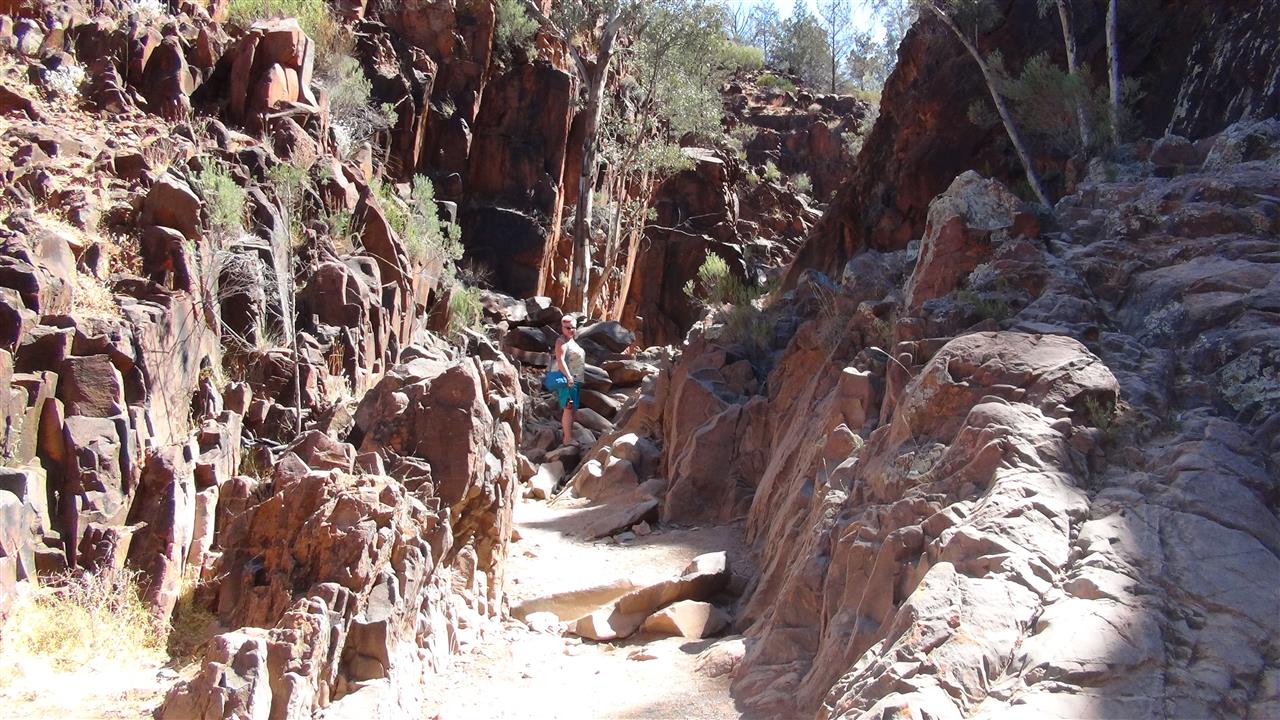 Sacred Canyon boasting the works of Rembrandt , meticulously recreated by our aboriginal cousins.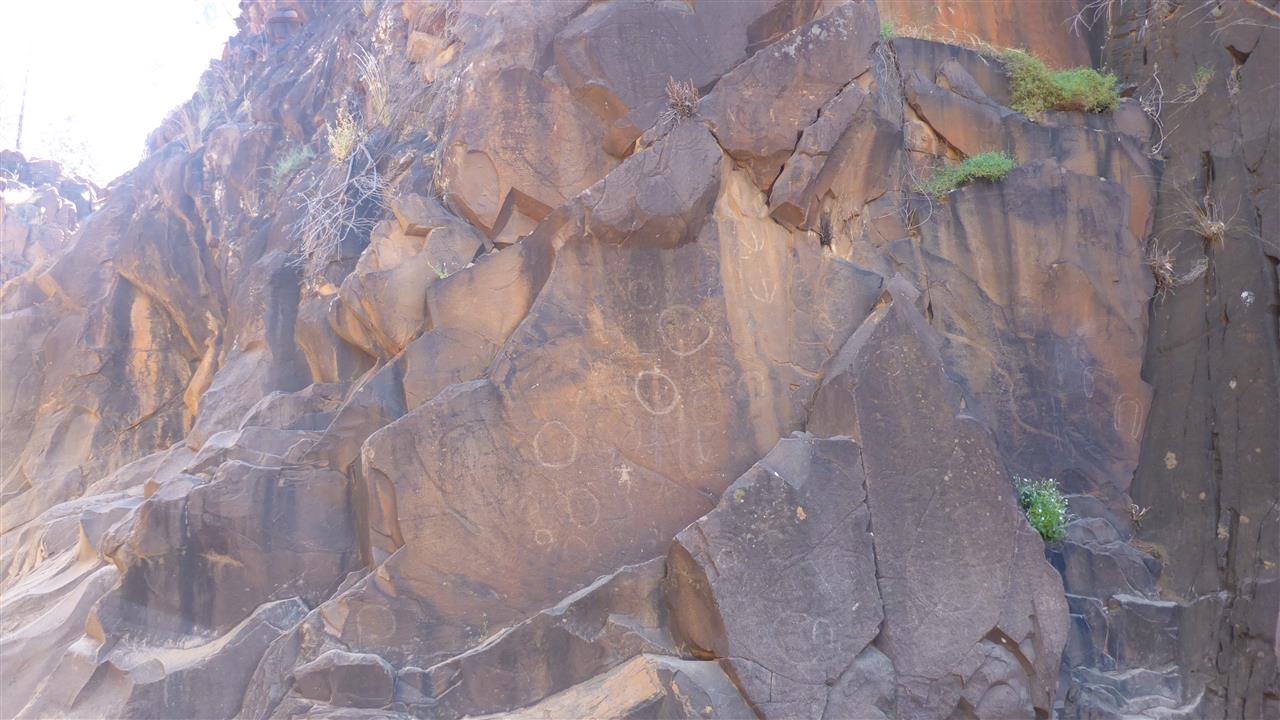 Truly awaesome.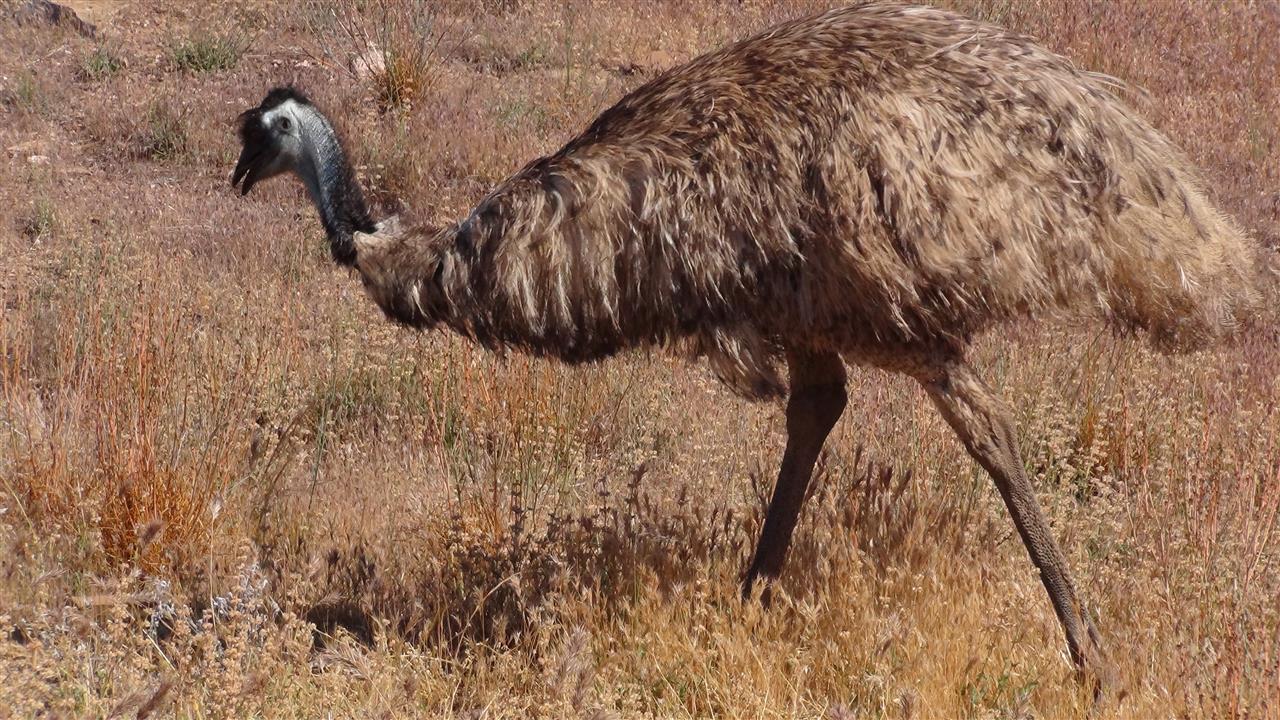 Oh & Ian spotted an emu or 50 !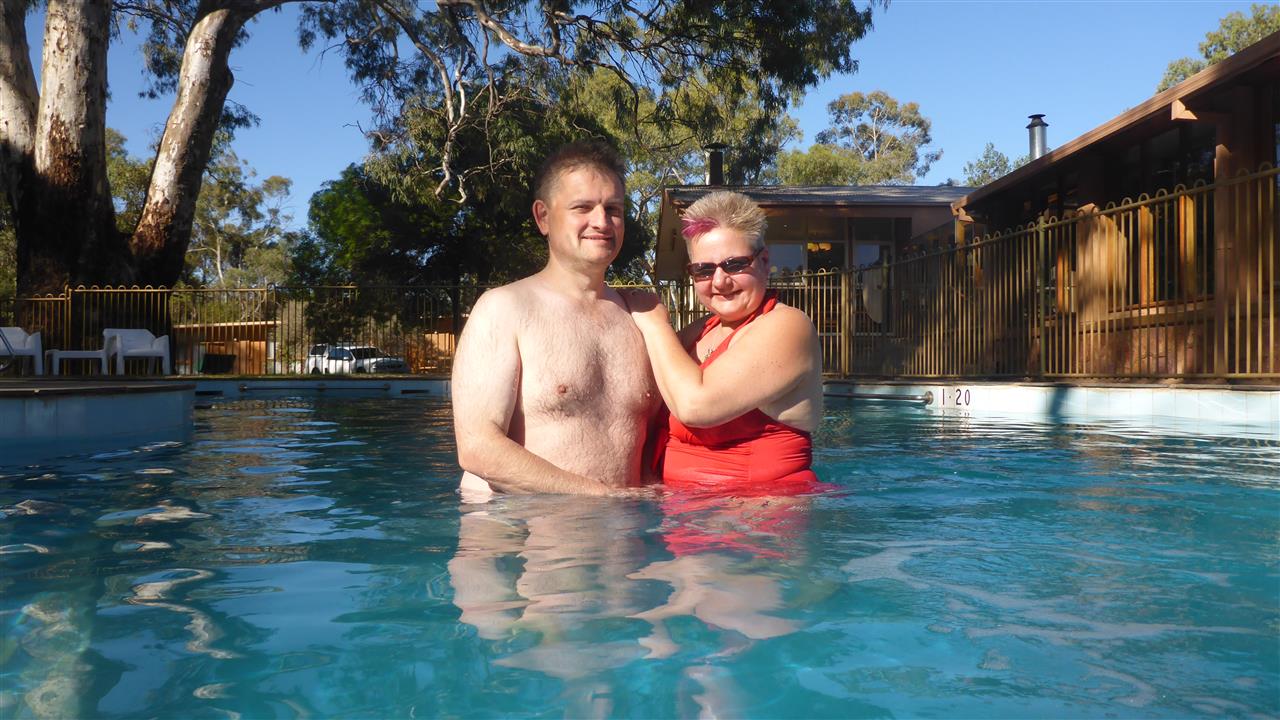 Some fat folks, enjoying a well earned dip after our exhausting cultural adventures.
The water temperature resembled a well constructed Gin & Tonic ( with extra ice ! )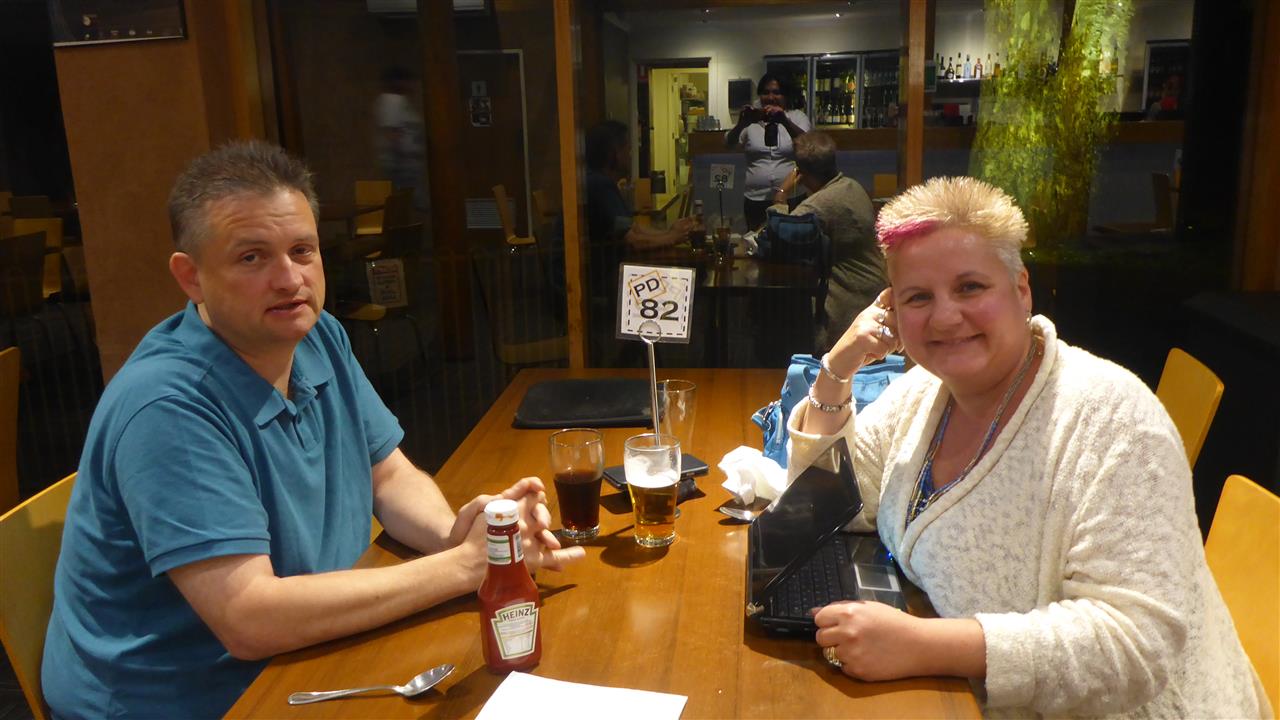 I finally got my smoked salmon salad..Ian enjoyed a massive burger .

Desert is on its way , anyhoo time for a final beer & back to our tenty room for a last sleep before the adventure heats up !!

Goodnight Campers xxx